The Rega Planar 2 turntable is a modern classic that sounds great when optimally set up. Come along as I repair and overhaul this lovely, original Planar 2.
There's a lot to love about older Rega Planar 2 and Planar 3 belt-drive turntables, and that's coming from a direct-drive aficionado! They have a lovely warm, analog sound and tactile feel.
This Rega Planar 2 is a desirable, older wooden framed unit. On the older decks like this one, Rega sourced an Acos tonearm which they called the R-200. The arms, more specifically the arm wiring and anti-skate can be a little problematic. Honestly, I hate these arms. Overall though, the decks are well-made and hold up well.
I love the wood, the heavy plate glass platter and the smoked acrylic lid. Combined with the original Rega R-200 tonearm, the deck has a real vintage look and sound. The problem is that, when you find these old gems, they rarely sound good or are set up properly.
Problems
All Rega decks need careful inspection and service of the motor capacitor, motor bearings, spindle bearings, motor suspension, drive pulley and tonearm and tonearm cable. This unit was no different, with a dry bearing, noisy motor, loose pulley etc.
It had some cosmetic issues, too. The wooden frame had separated from the plinth and the cartridge was only working on one channel. Her owner wanted her overhauled, repaired and set up, as new.
Let's go!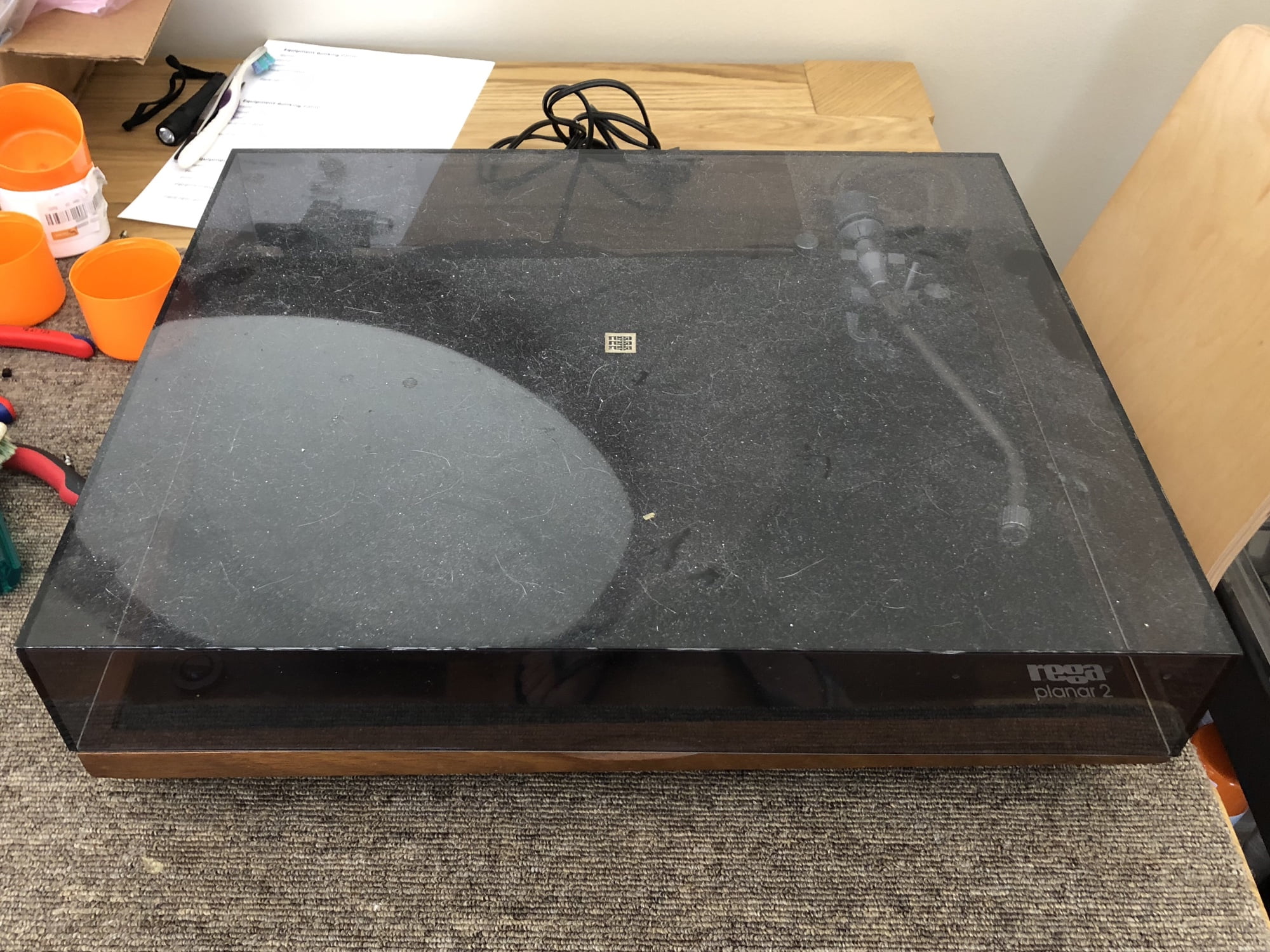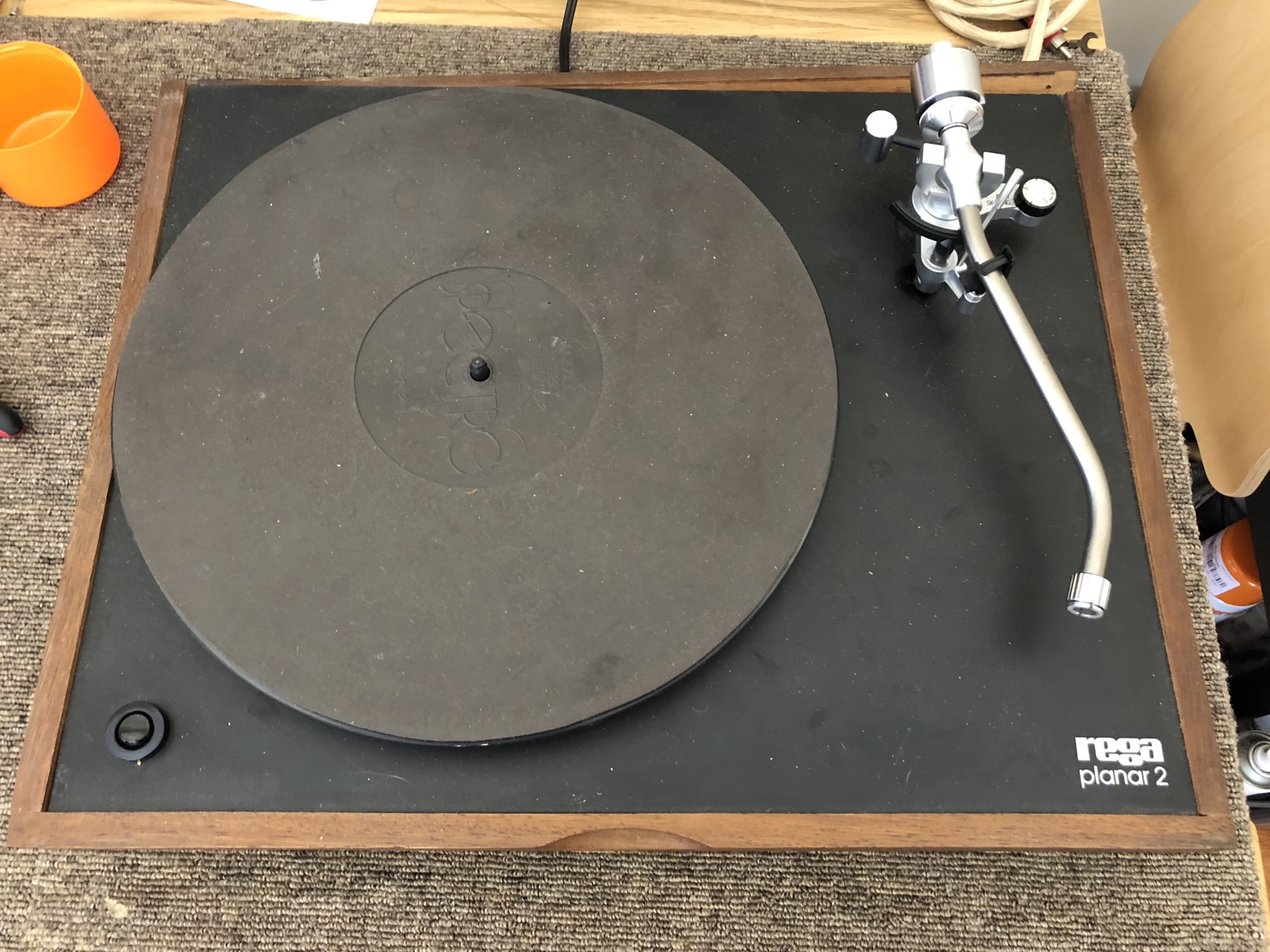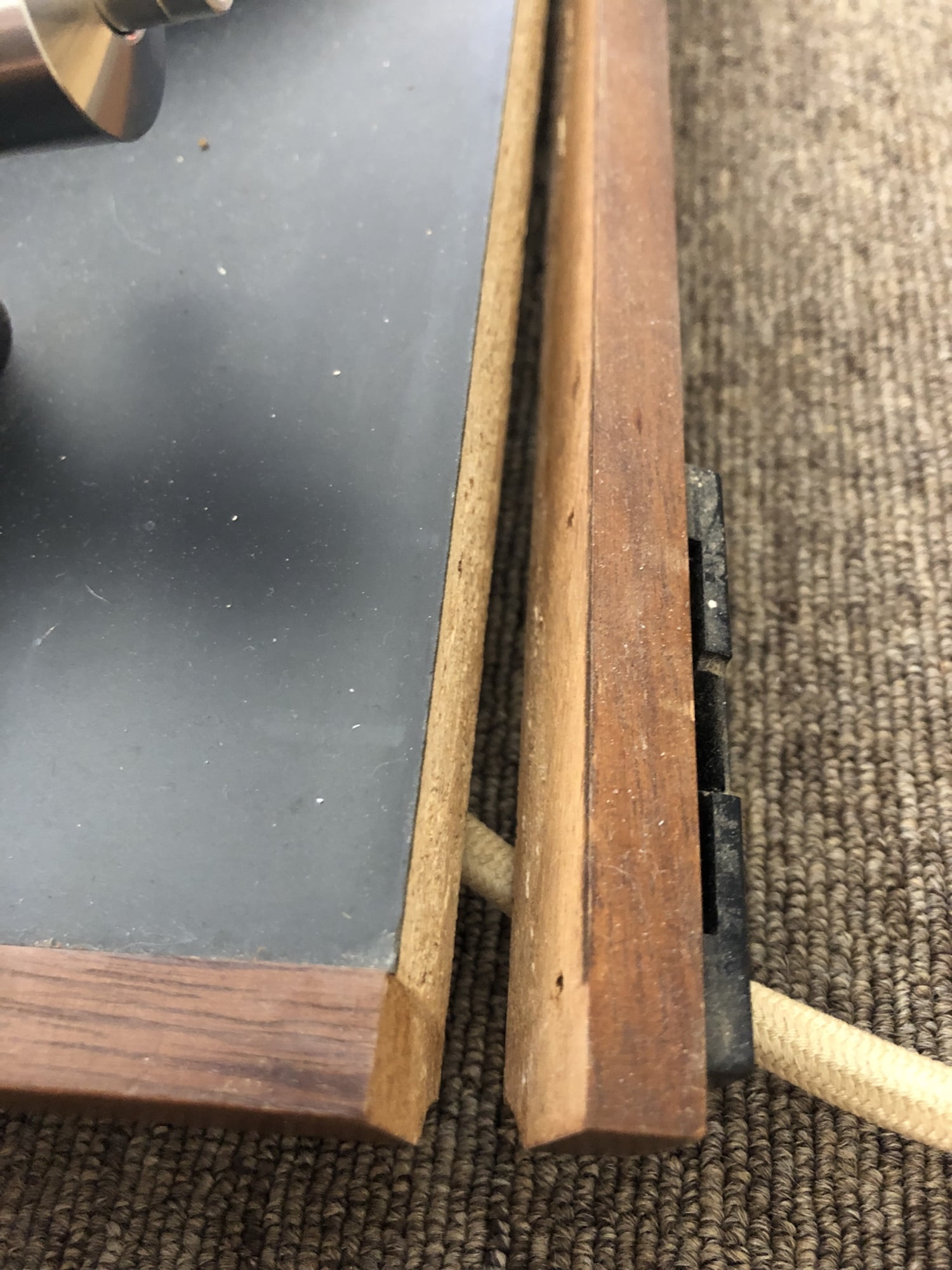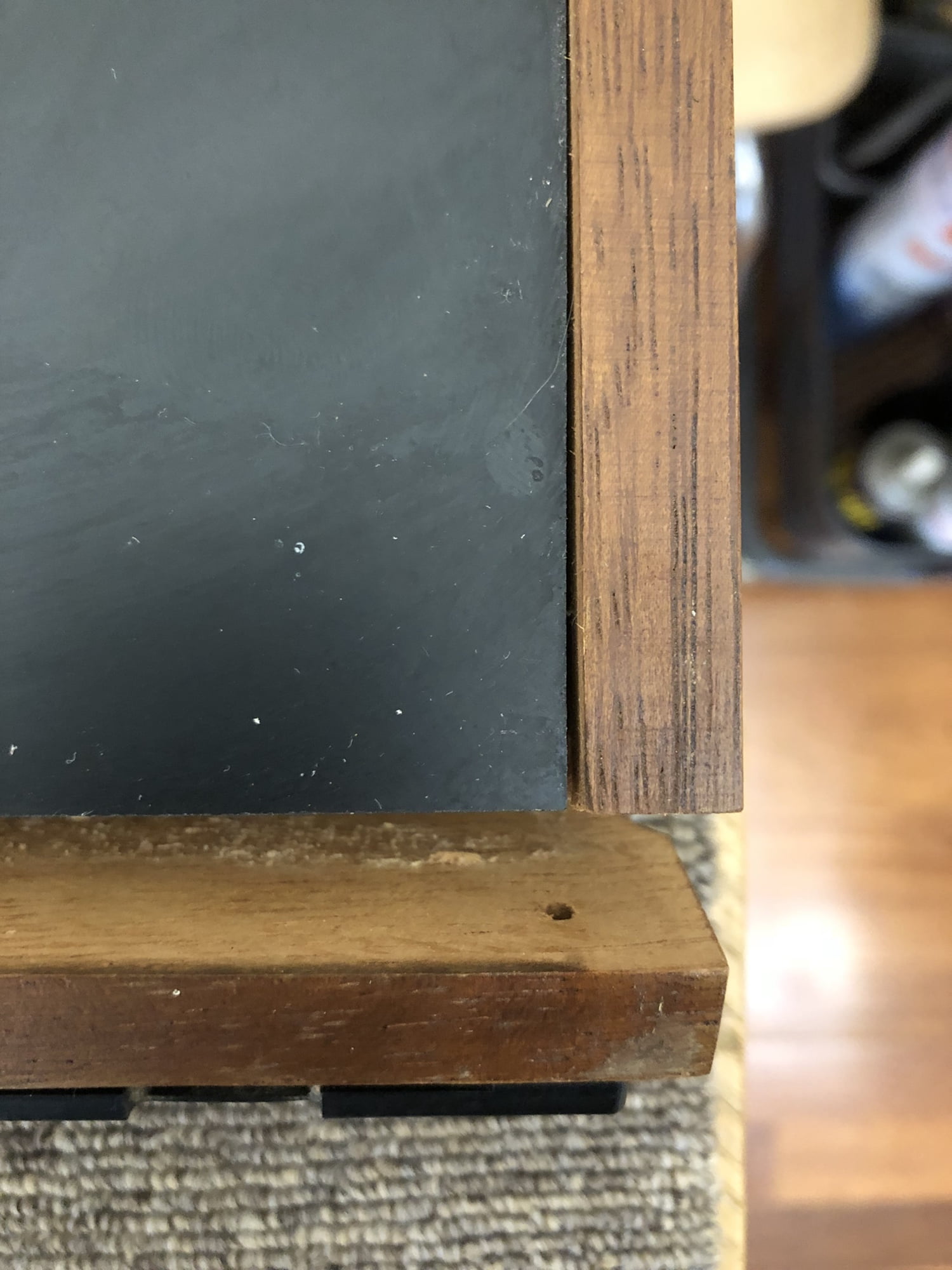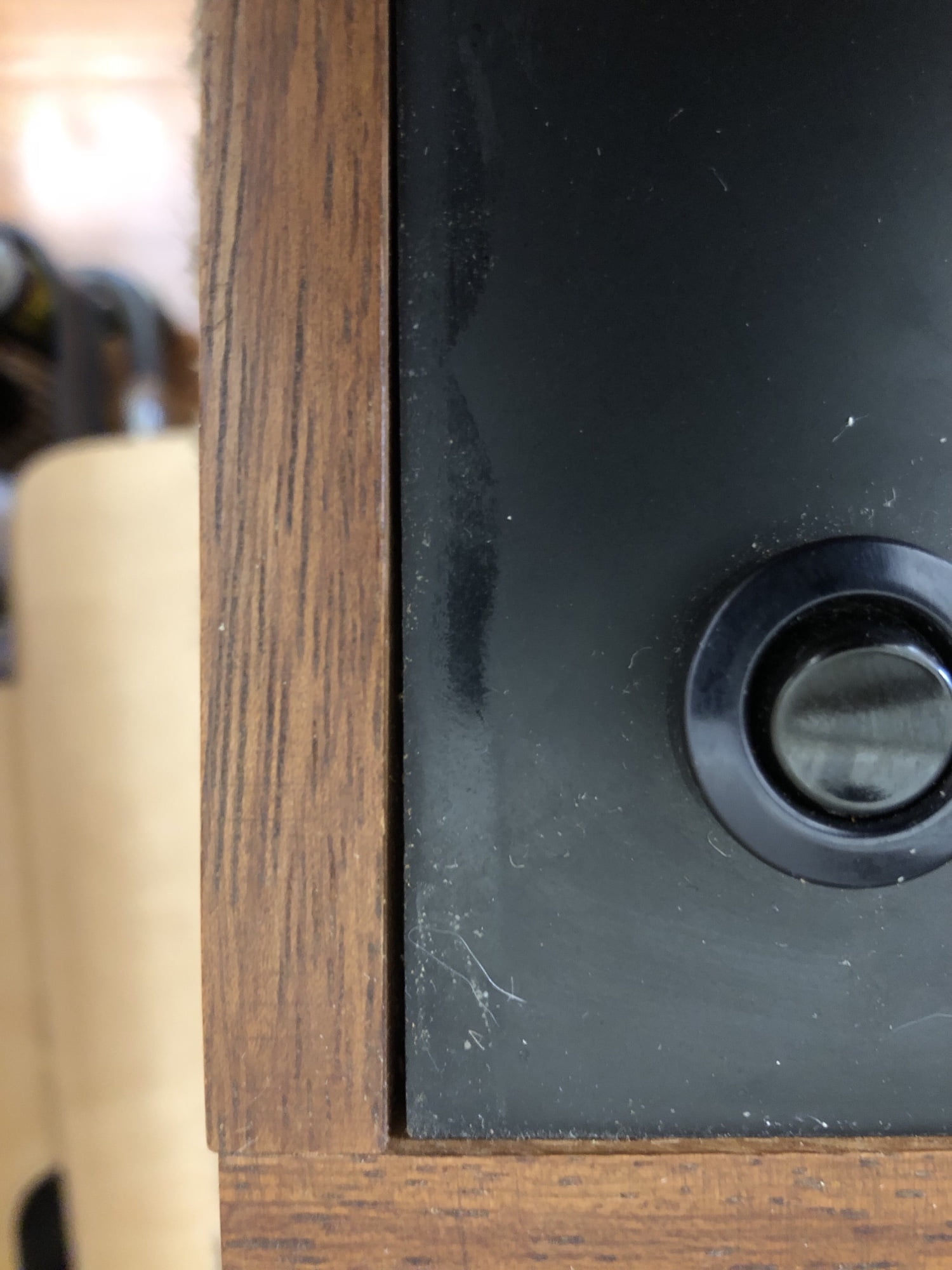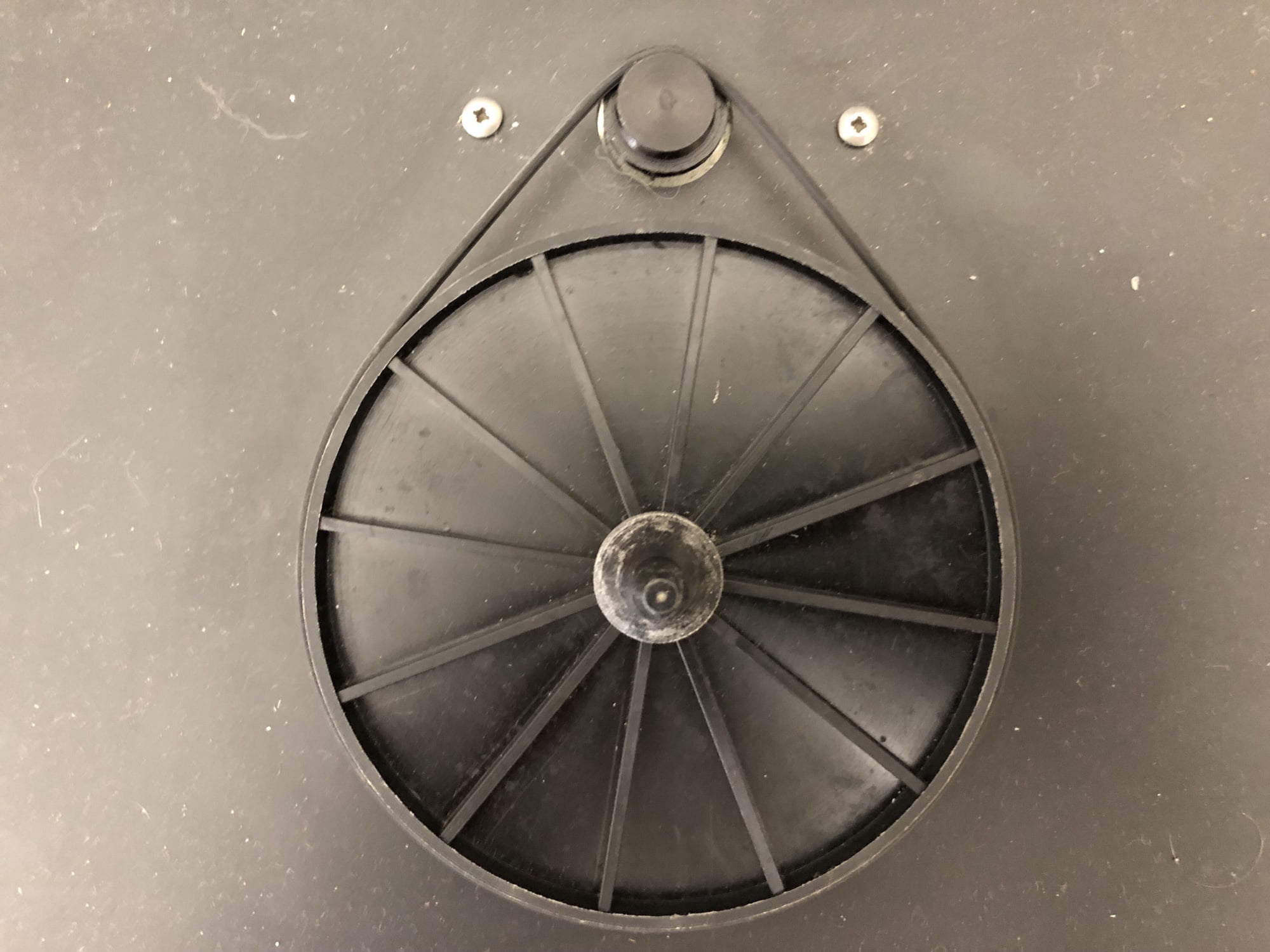 Repair
The first order of business with this job was to repair the frame. I couldn't do anything with these side beams flapping around in the breeze.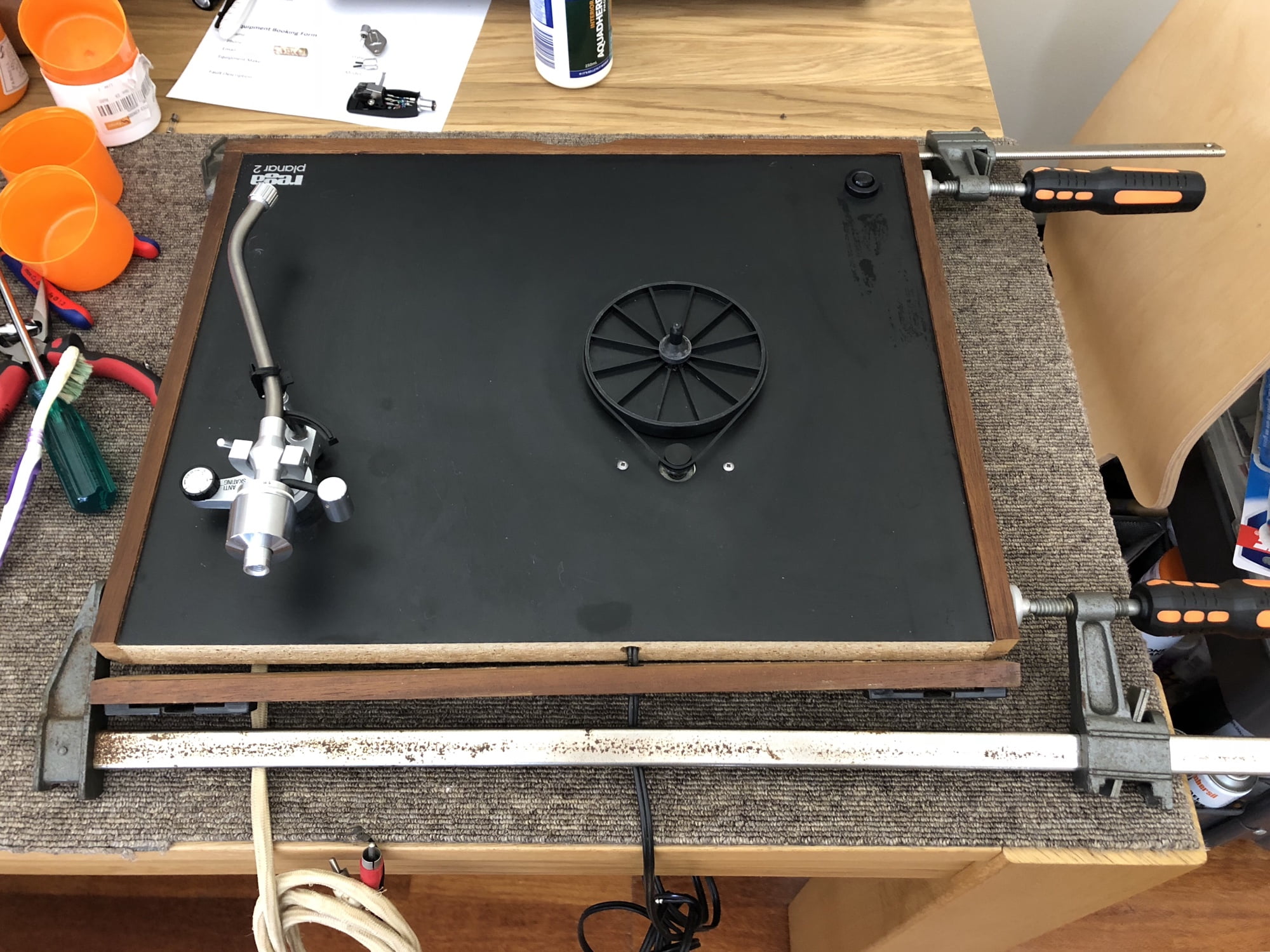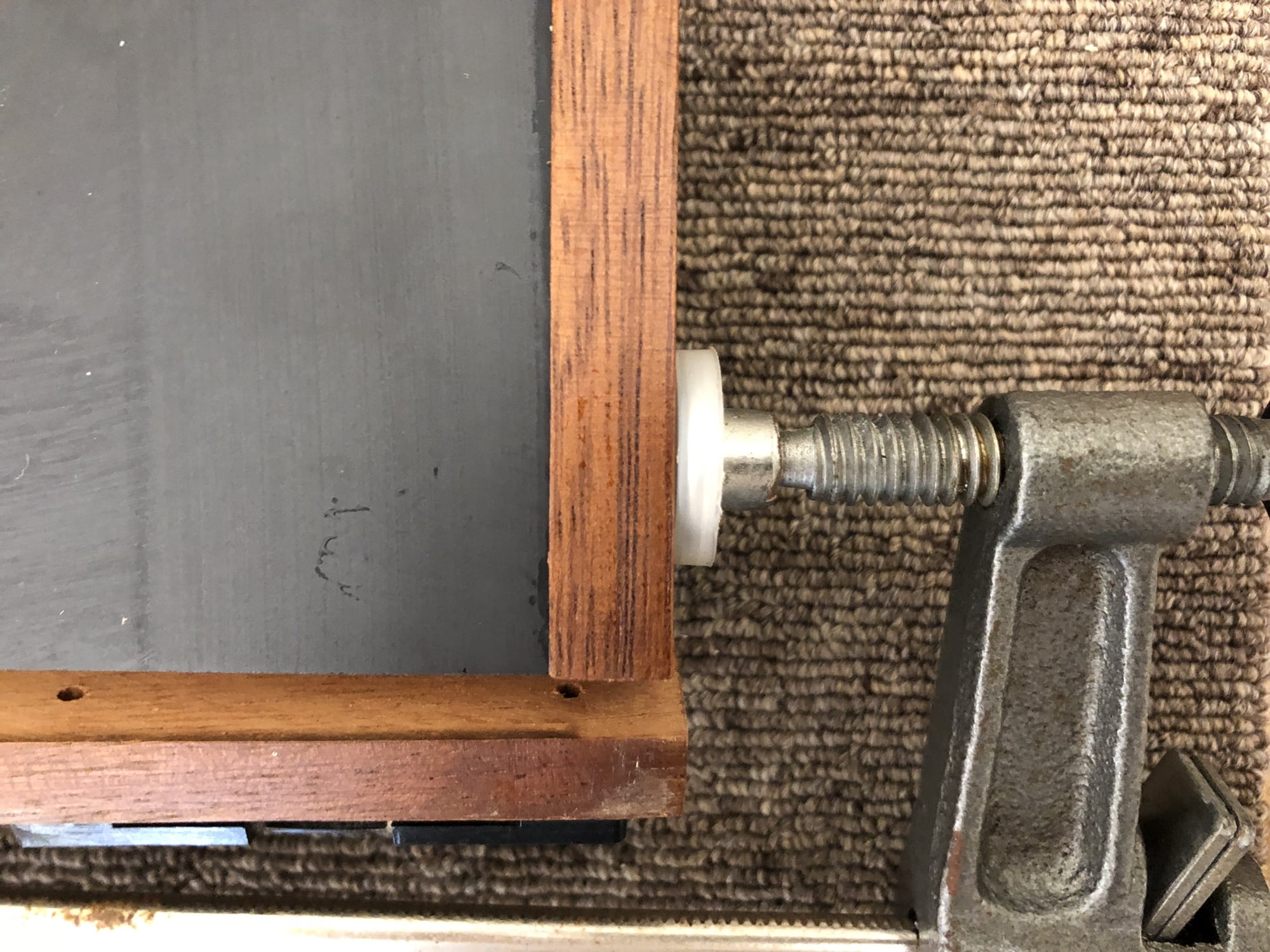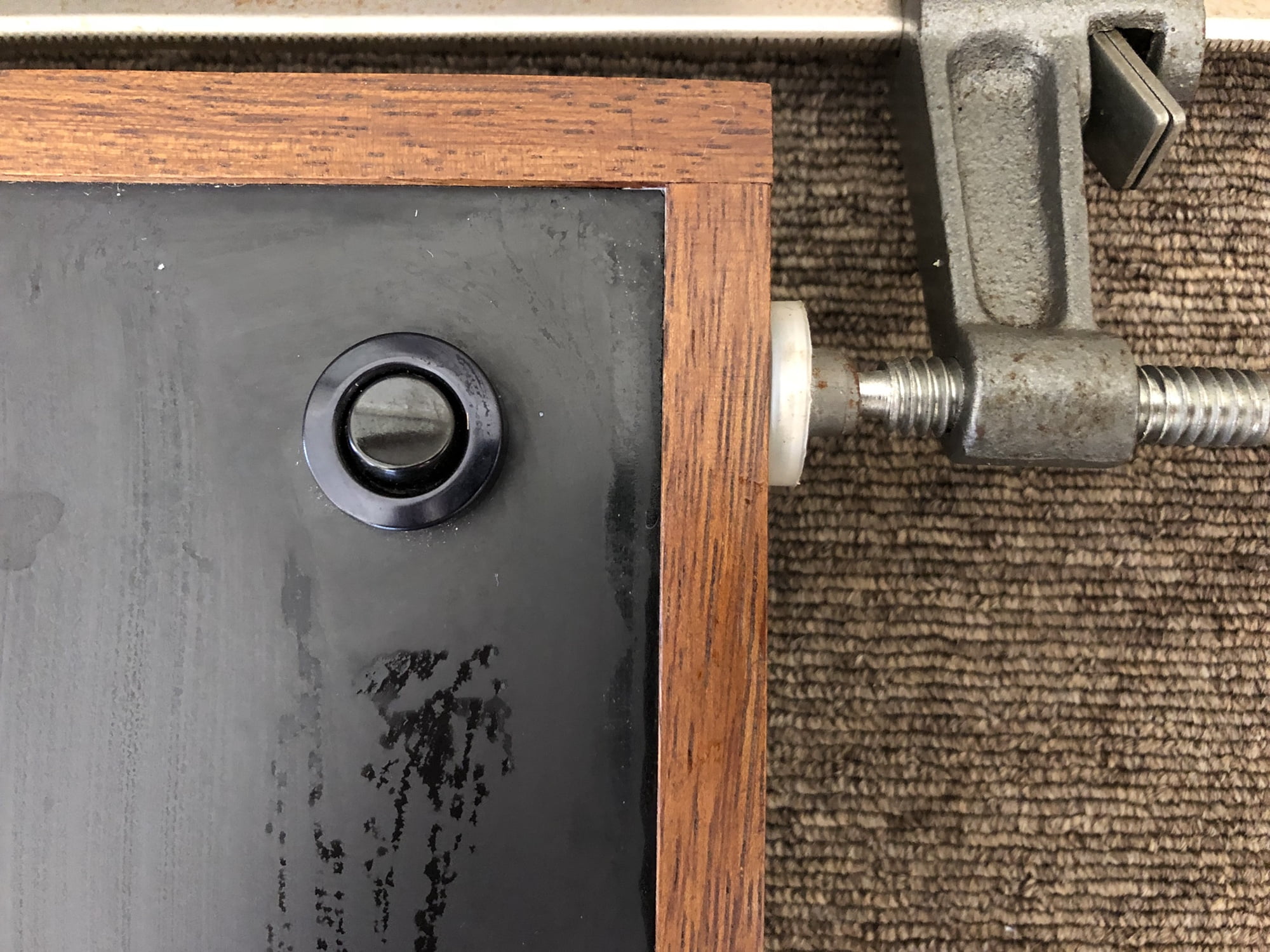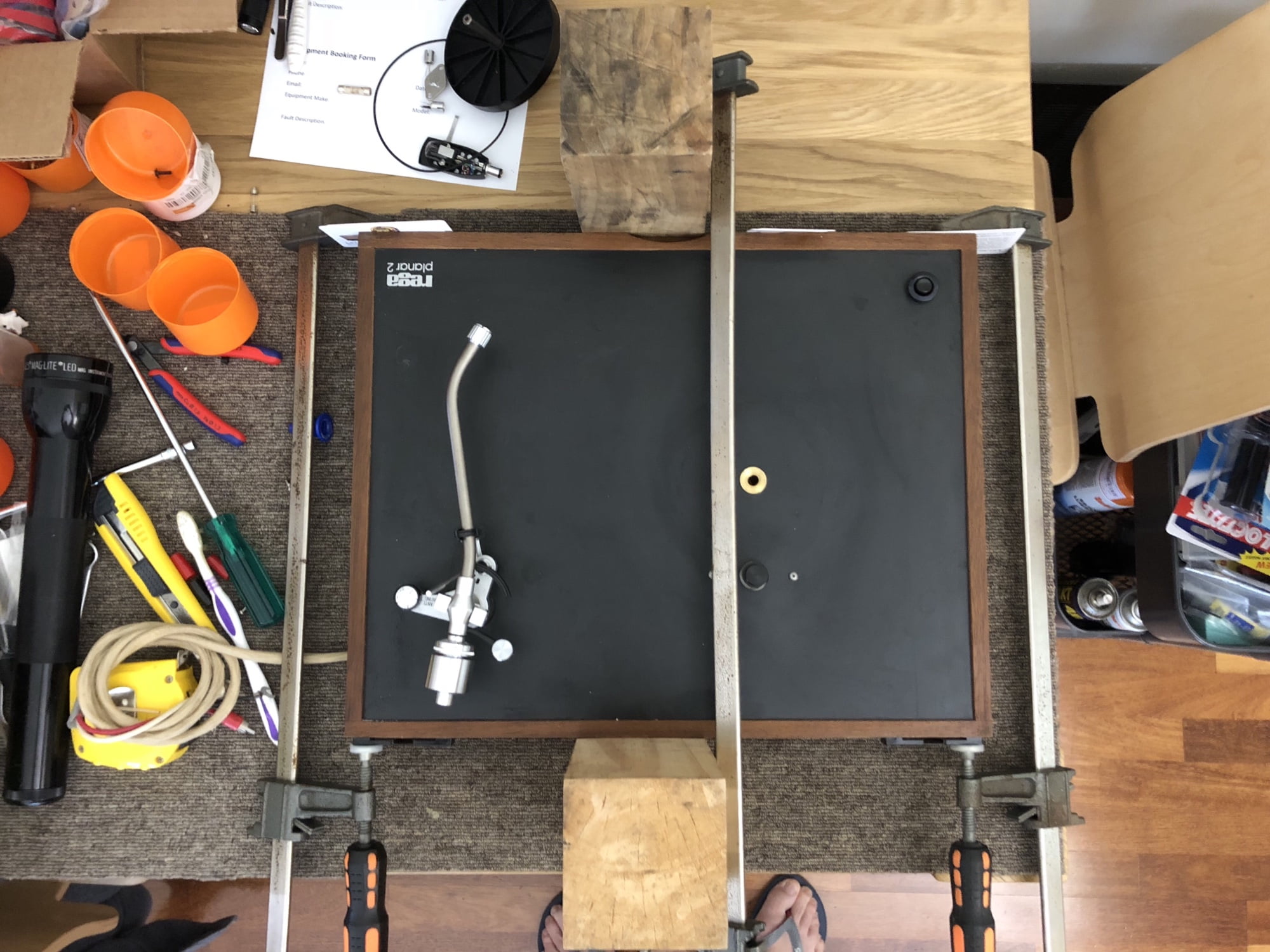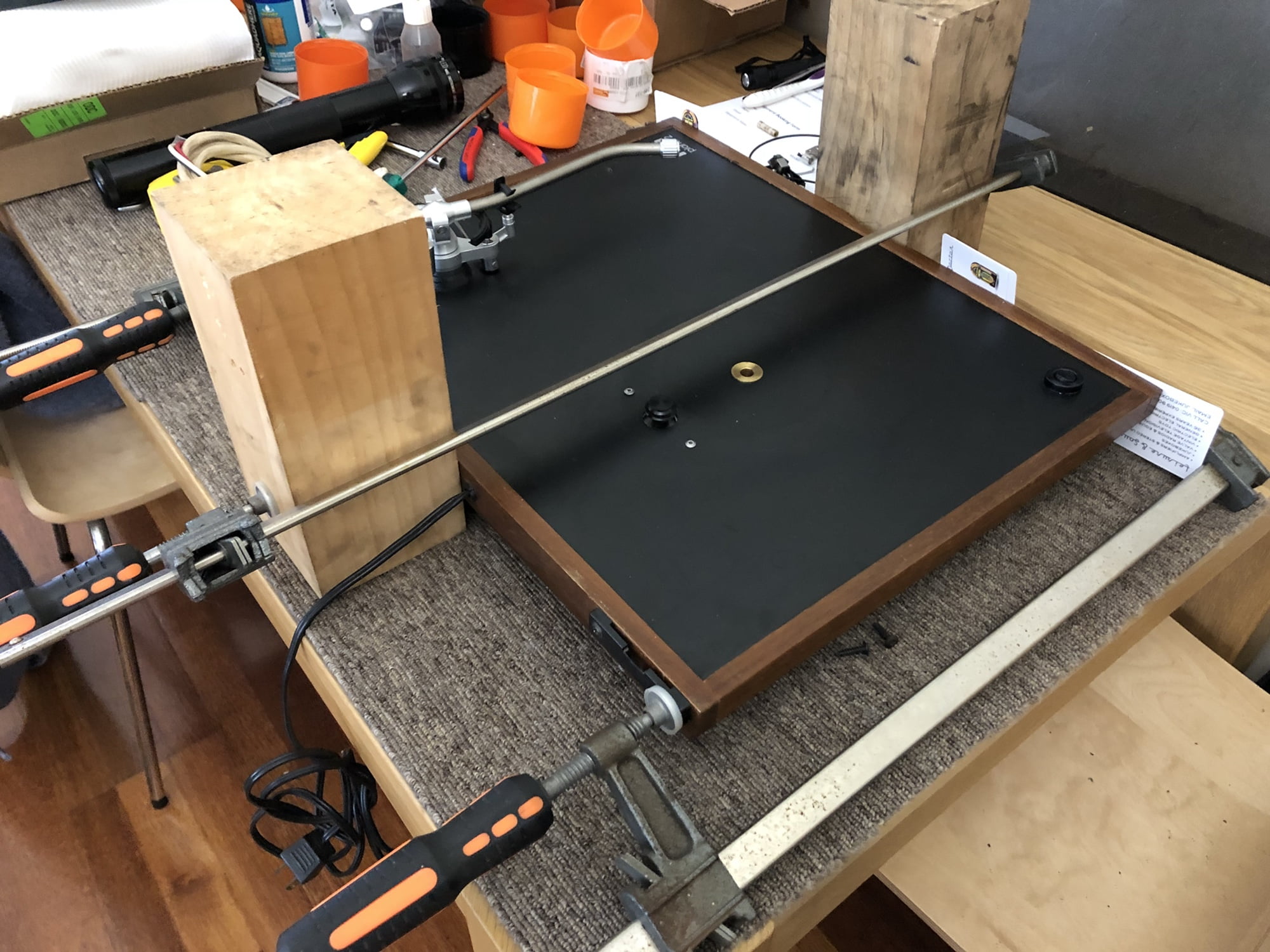 Service
With the repairs done, it's time to service and set up this Planar 2 with a nice new cartridge in keeping with my customer's budget.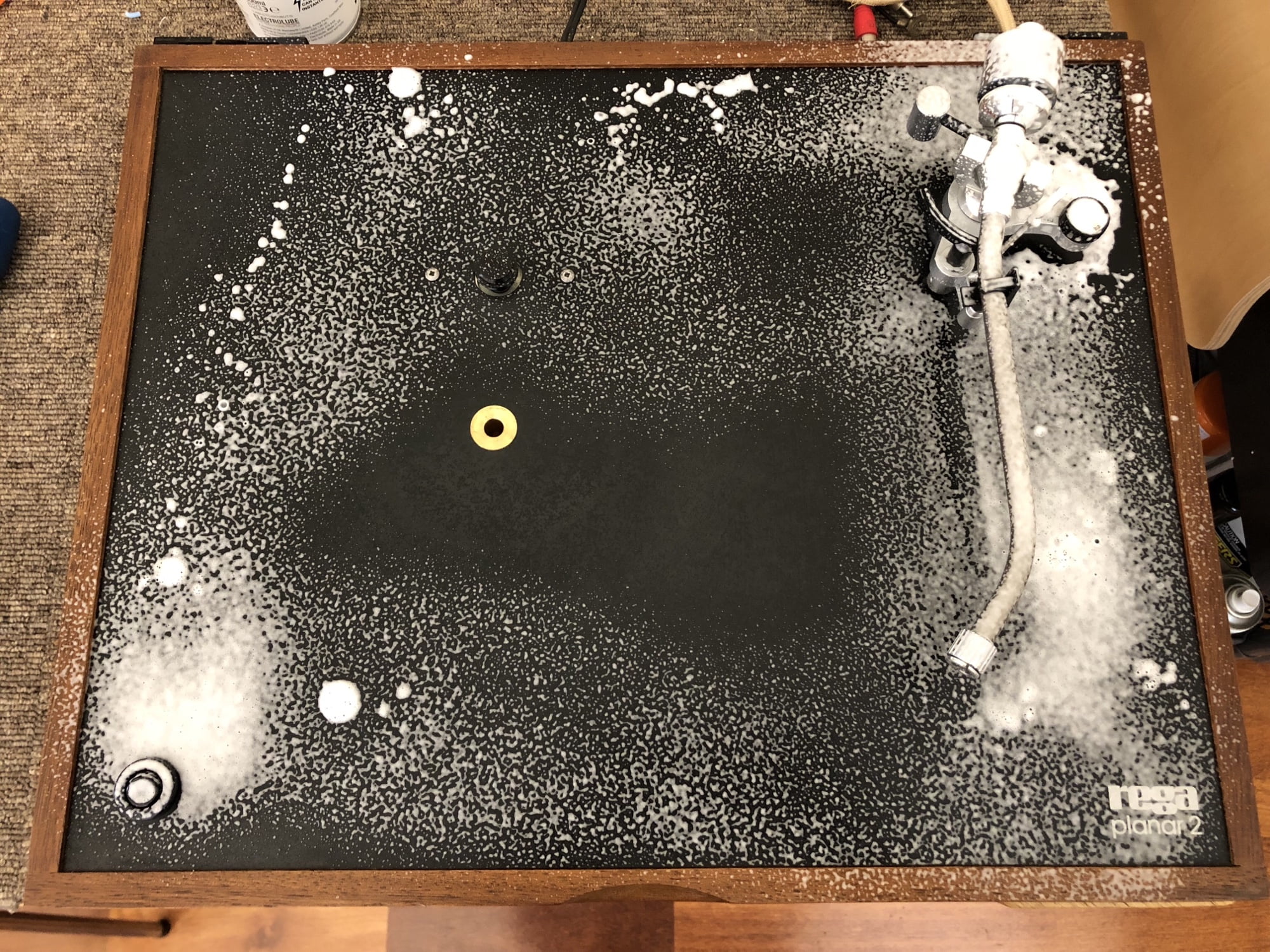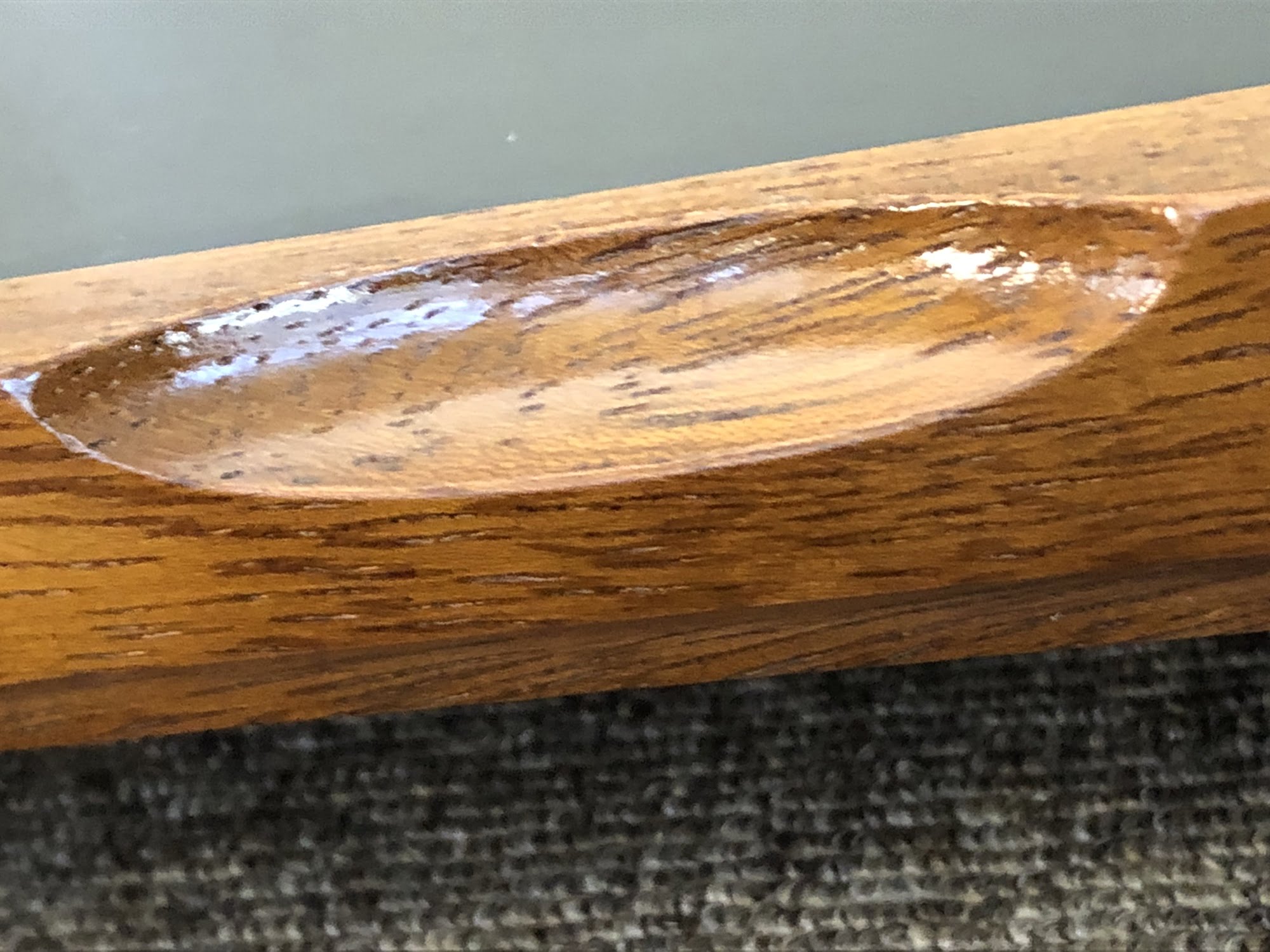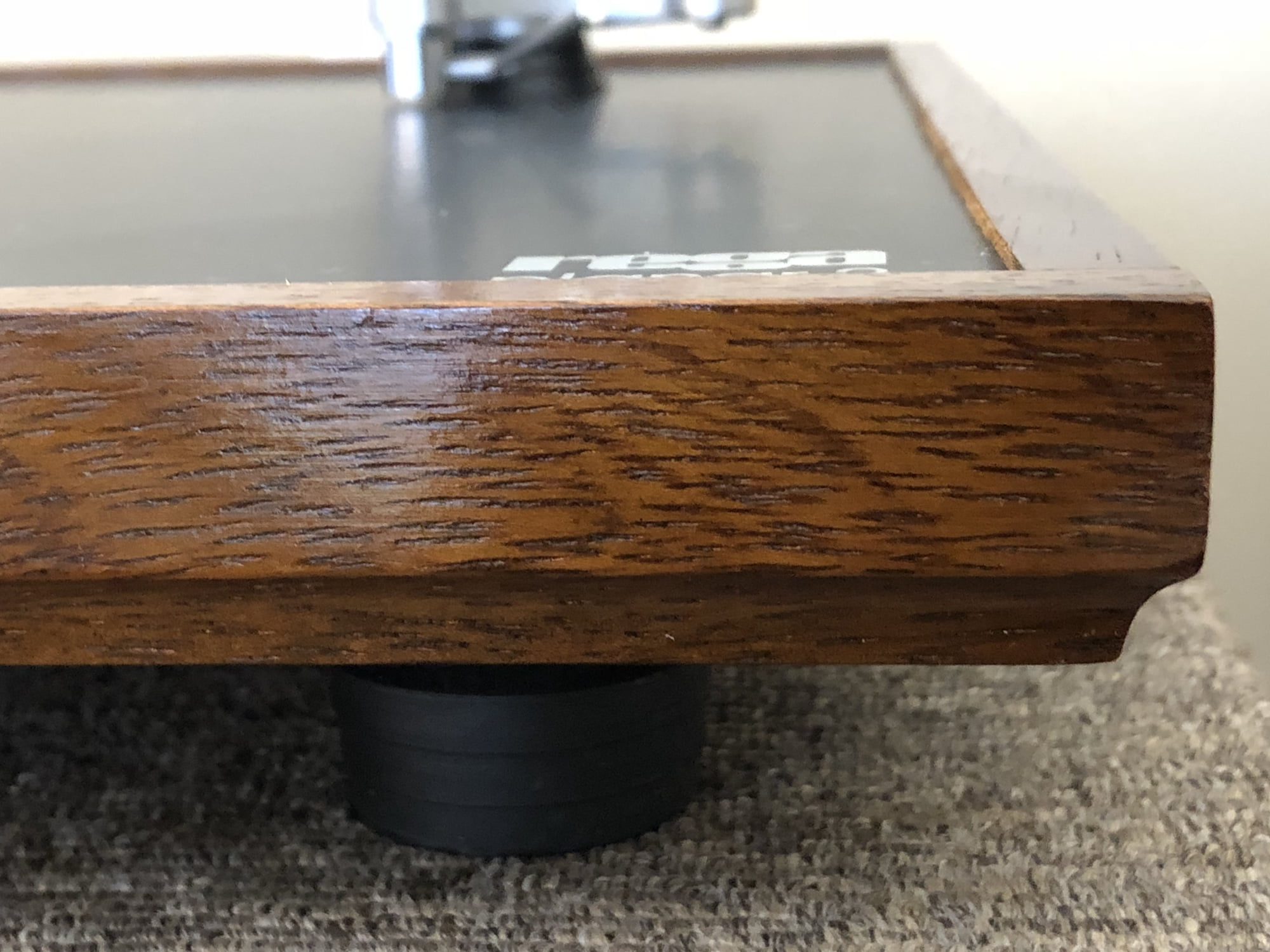 The final steps involve cleaning the spindle bearing, lubricating the motor and spindle bearing, cleaning the drive pulley, setting the drive pulley height and installing a new, genuine Rega drive belt.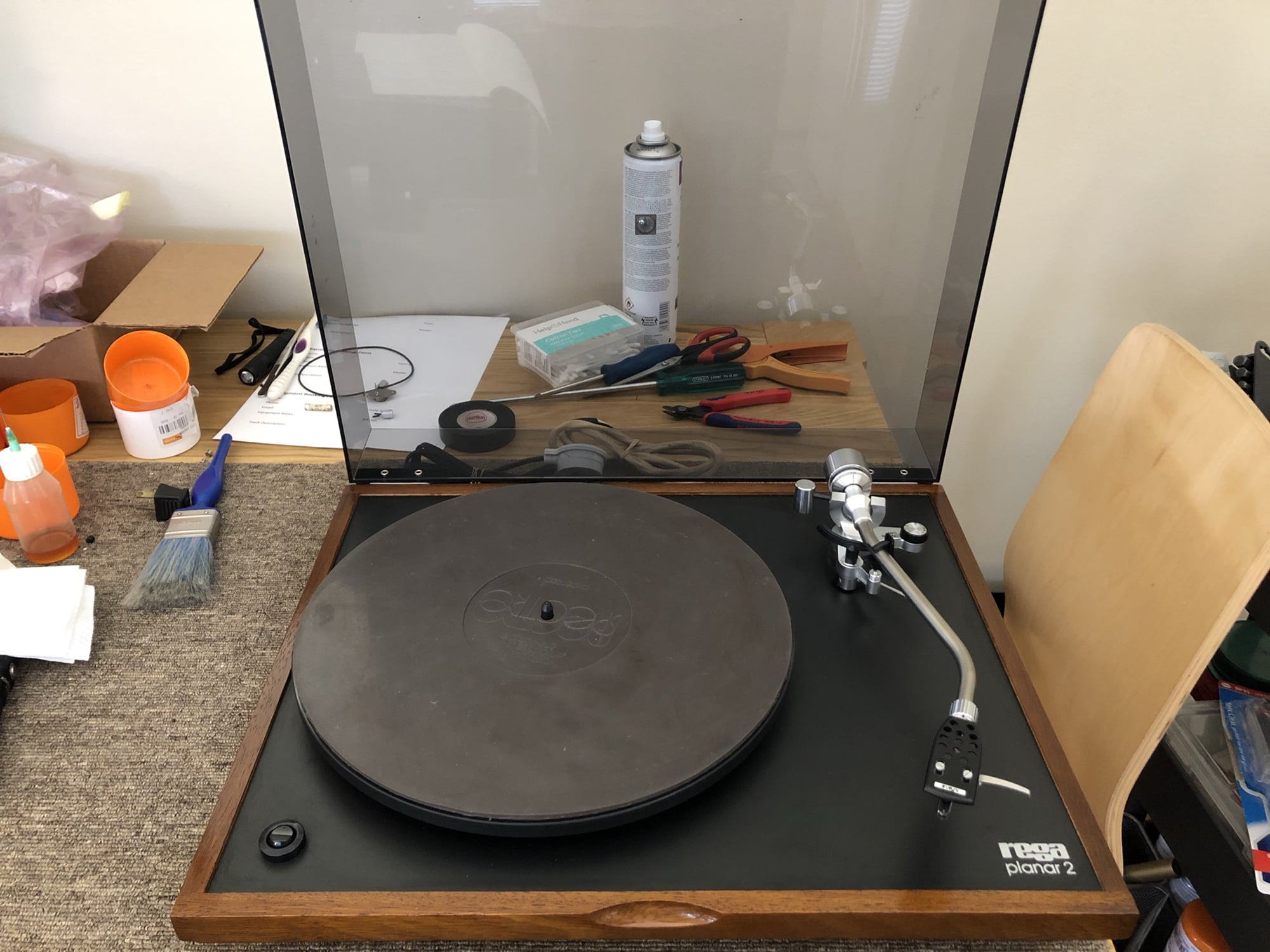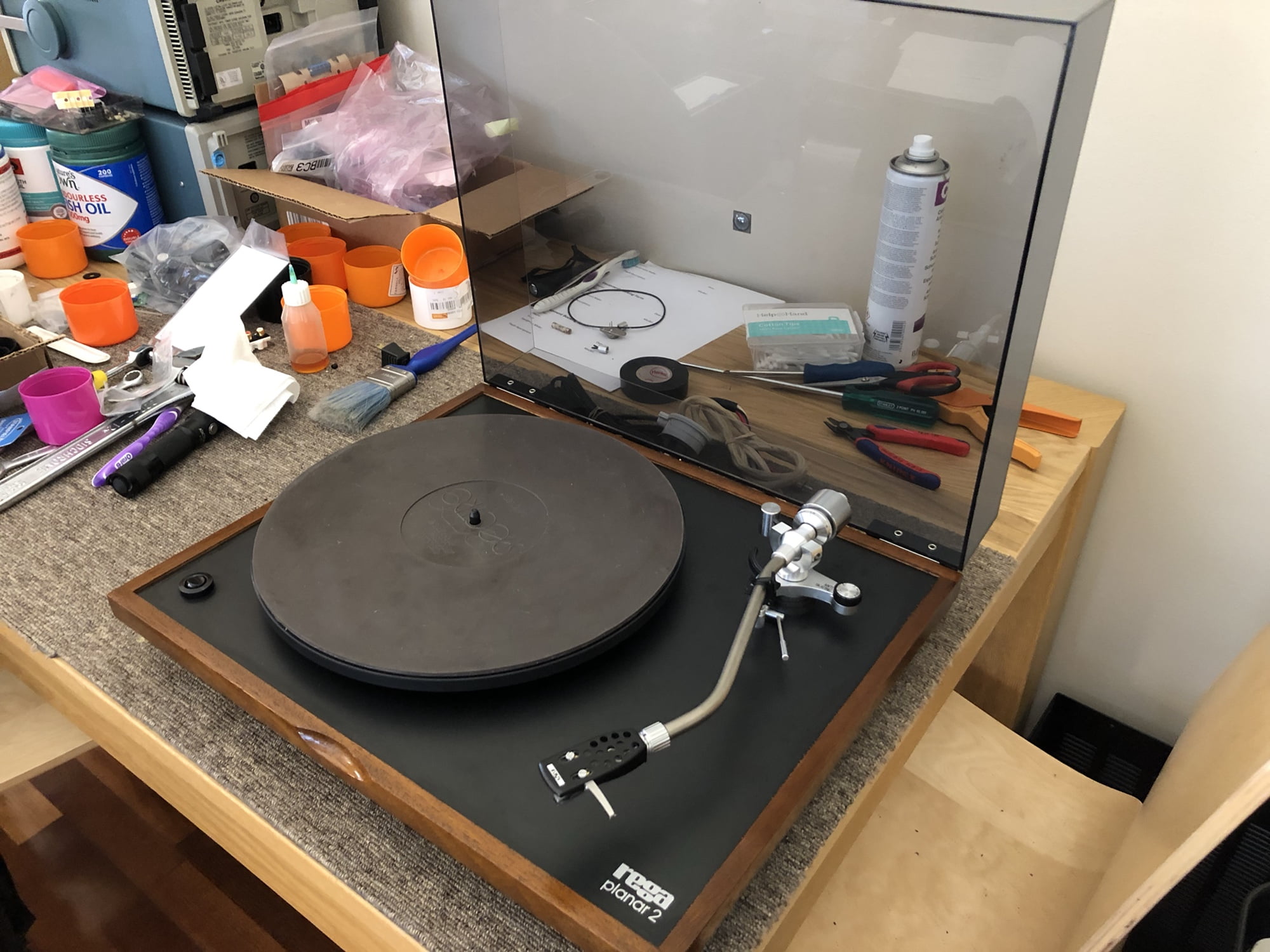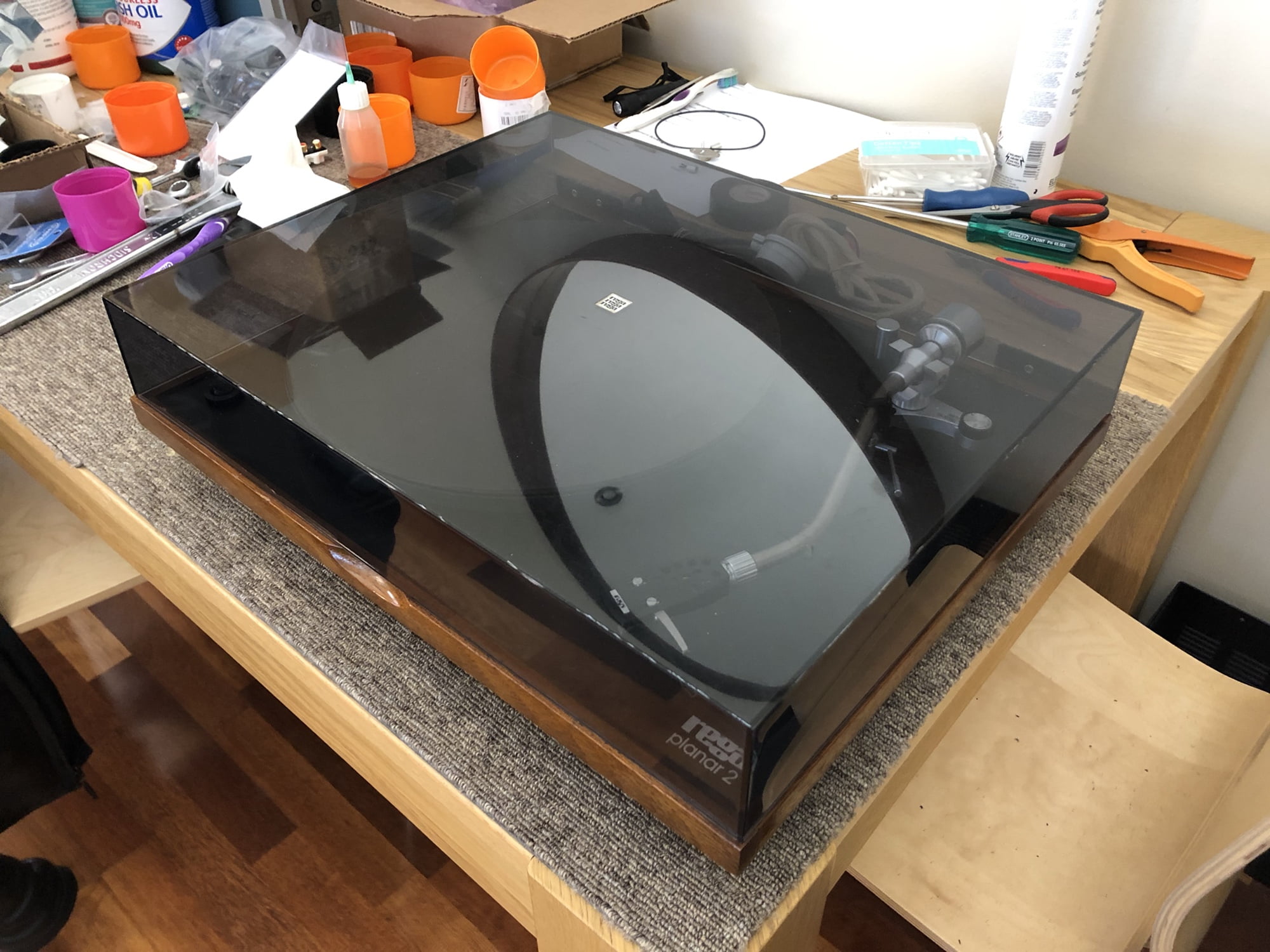 If you'd like your cherished Rega turntable carefully serviced and expertly set up, don't hesitate to get in touch.