All the equipment and accessories on these pages have been sold but you are welcome to browse. Keep an eye on the store for the latest equipment for sale.
---
Denon DRW-580 Dual Cassette deck
This is a cheap and cheerful dual auto-reverse machine featuring VFD metering, Dolby B-C-HX Pro and all functions working well.
UPDATE: SOLD!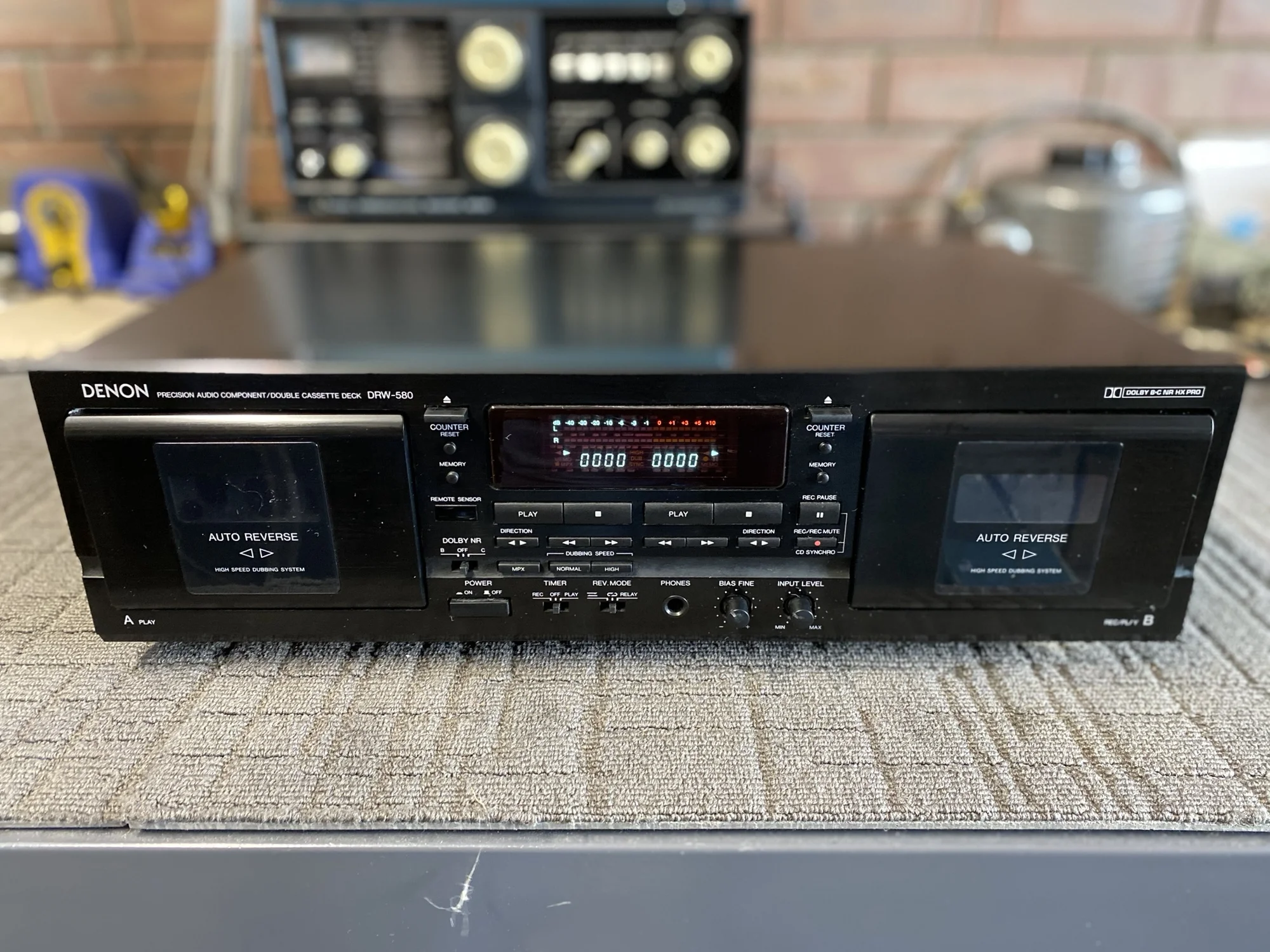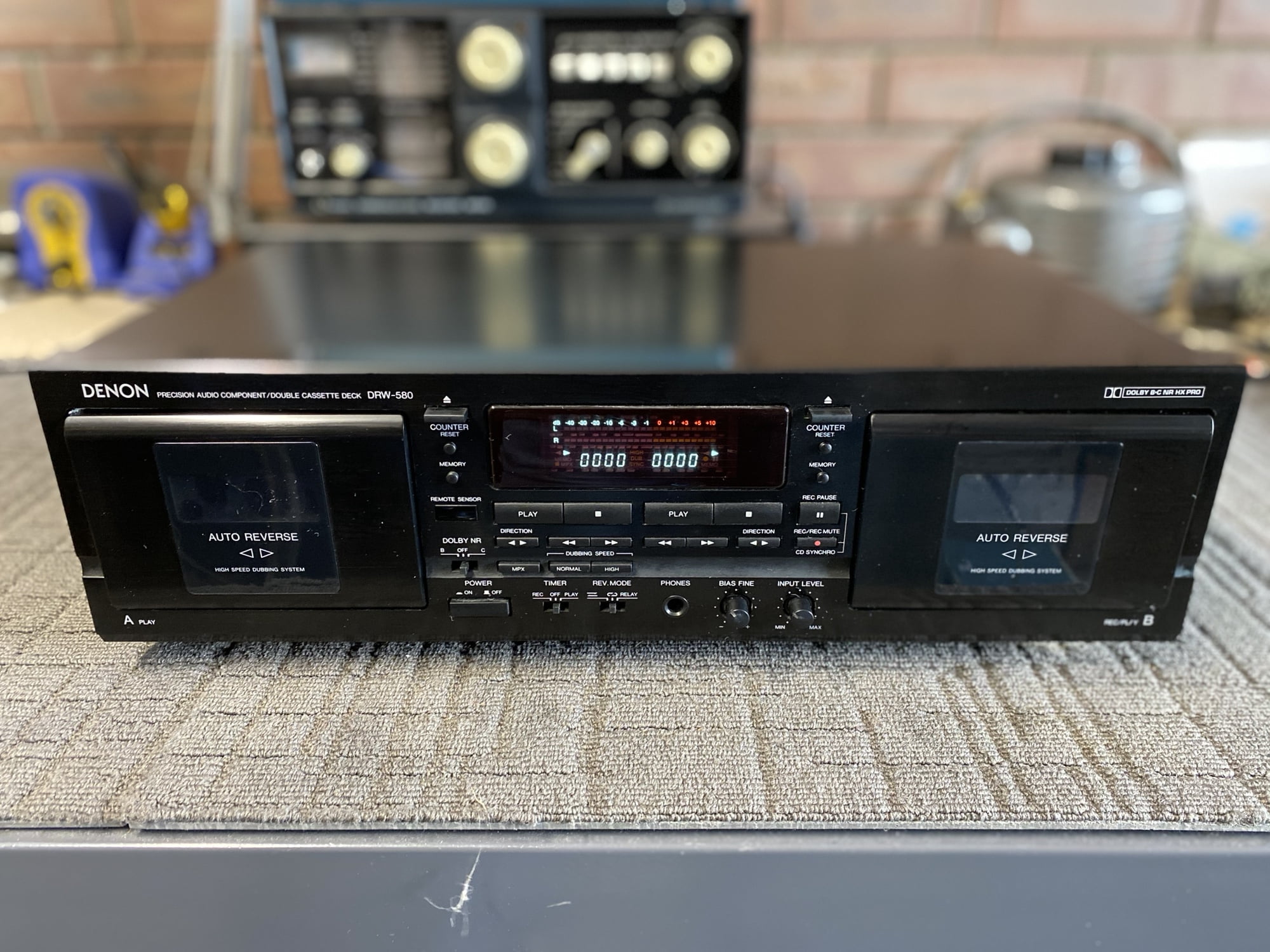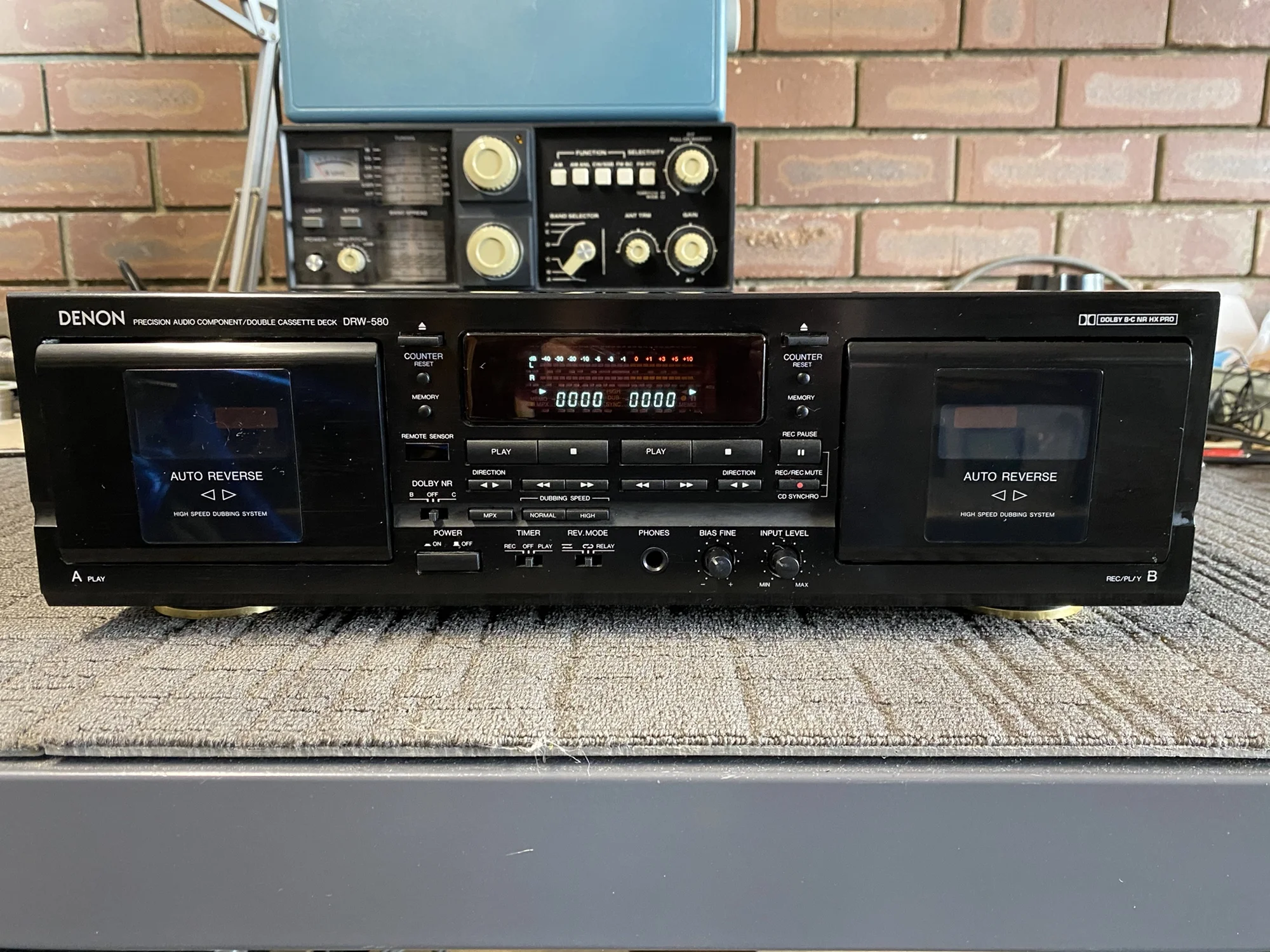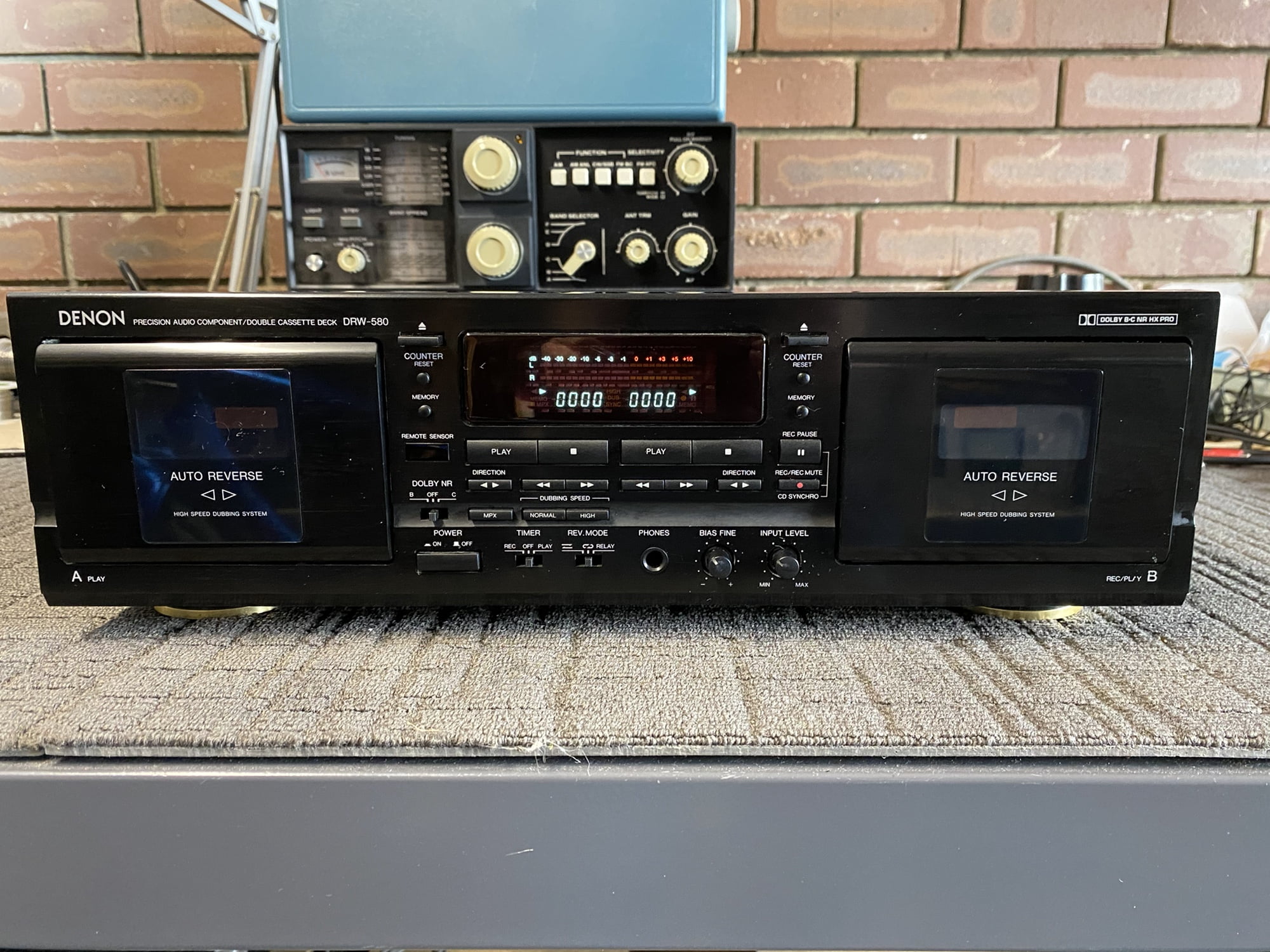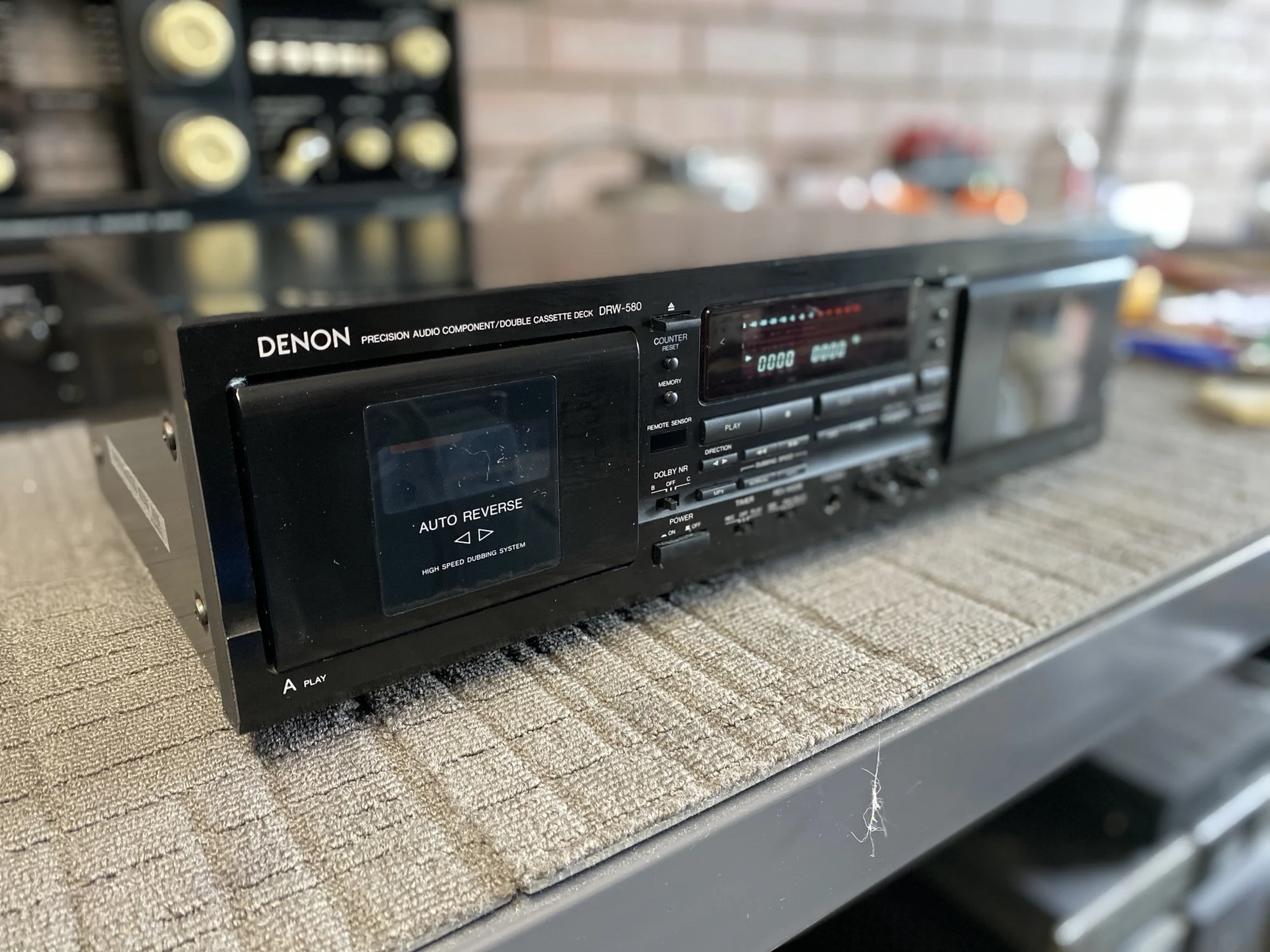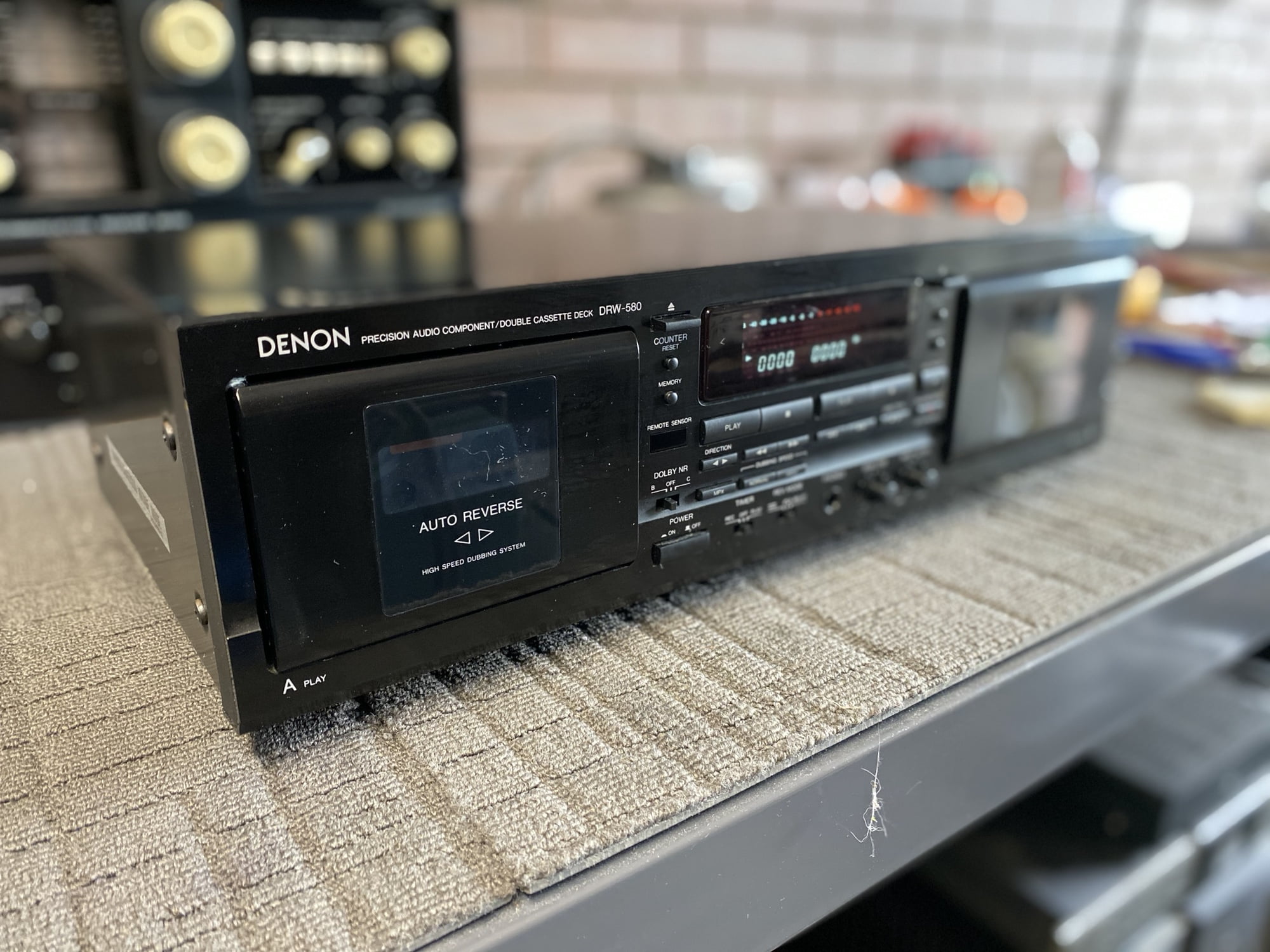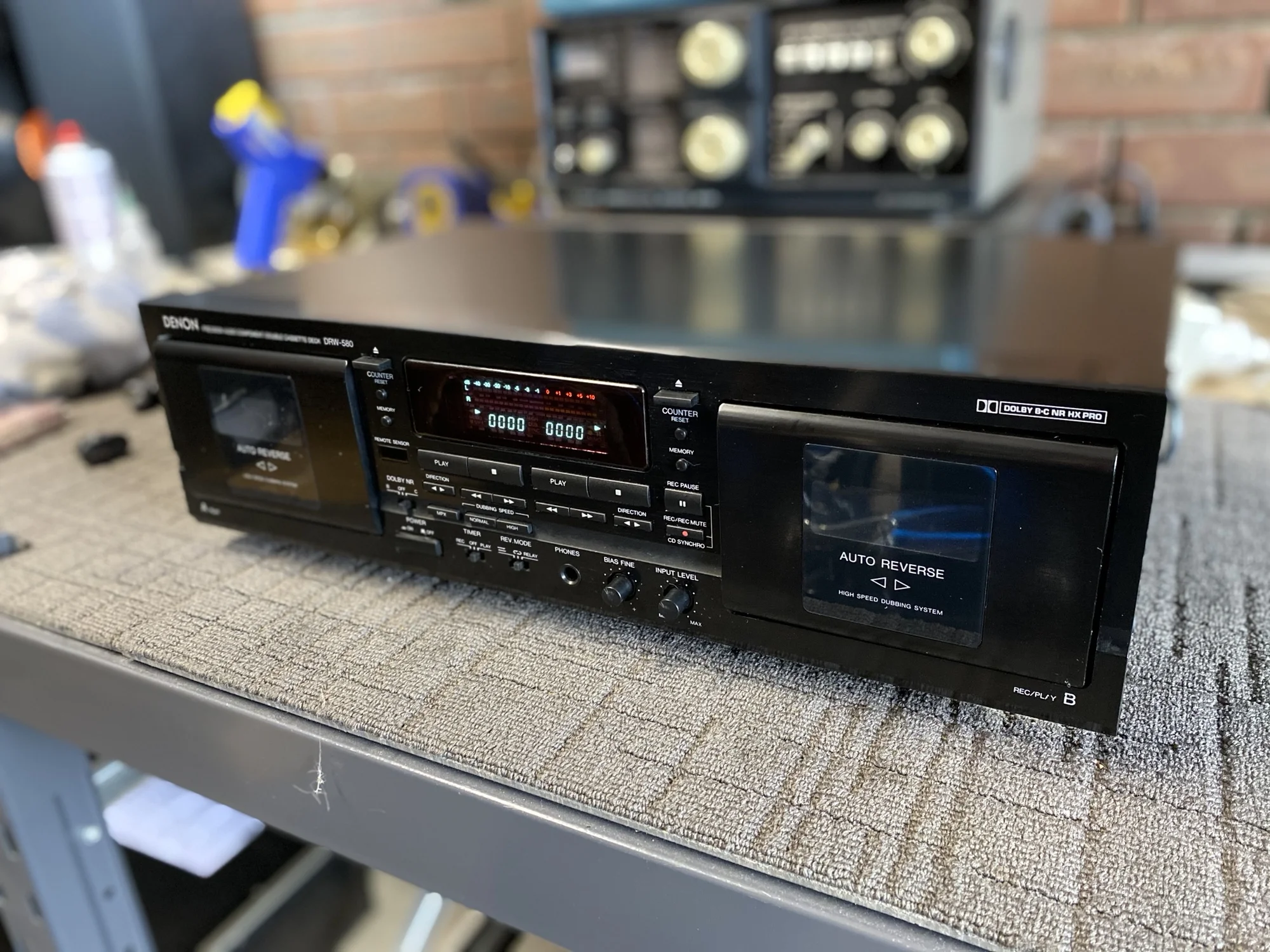 This Denon cassette deck plays tapes well and is a great starter machine or second deck for non-critical applications. Yours for just $150.
---
Lovely AIWA M450 Cassette Deck
Here we have another lovely cassette deck for sale, this time an AIWA M450.
UPDATE: Sold!
This beautiful old deck features proper analog VU meters for monitoring record and playback levels, metal tape capability and Dolby noise reduction.
Soft-touch controls once again feature on this machine making deck operation a breeze. She is also very solidly built, not quite as heavy as the Akai I recently sold, but solid nonetheless.
Everything works, she's had a full inspection and test, tape path clean and demagnetisation and she can be yours for just $200.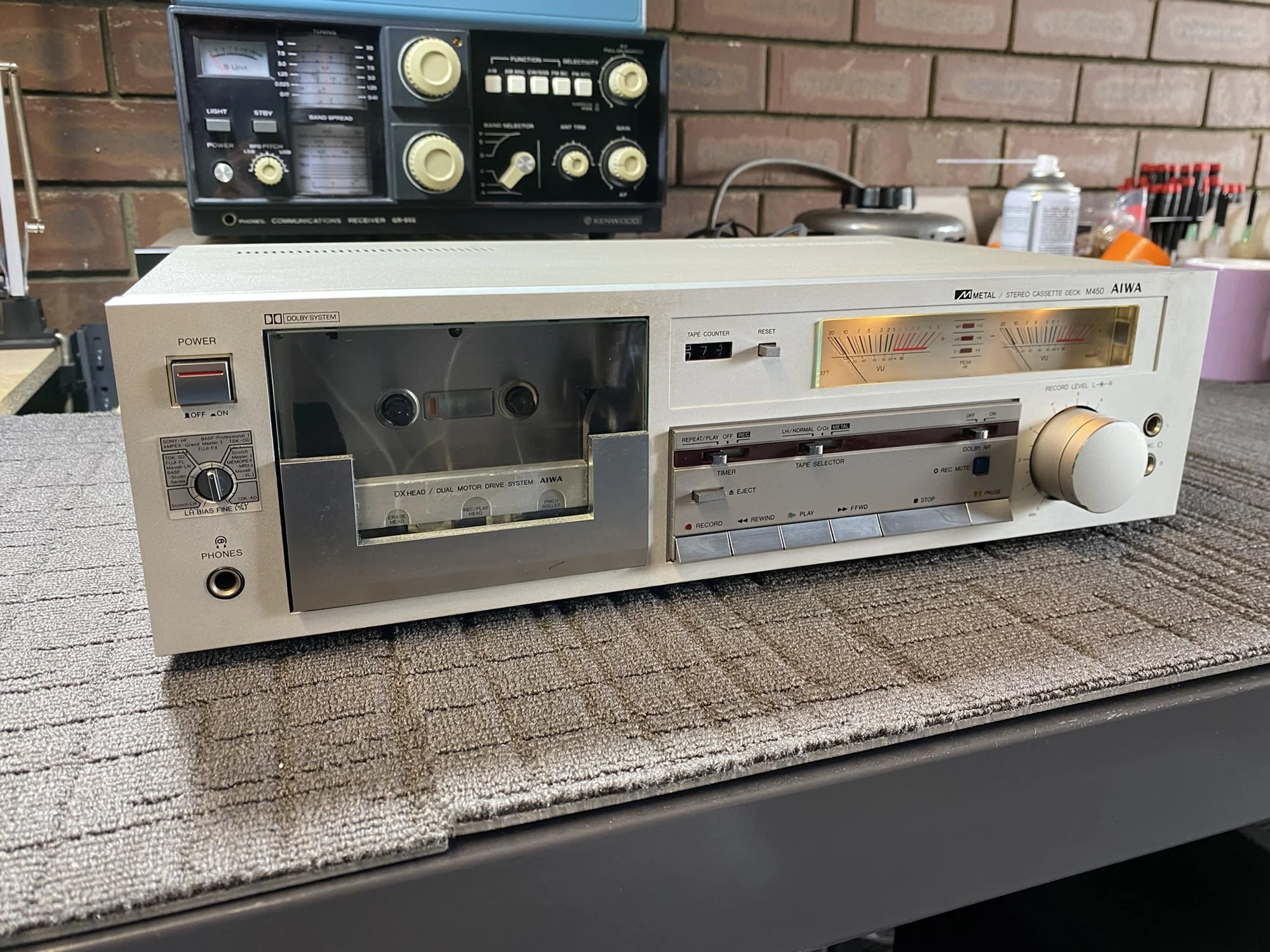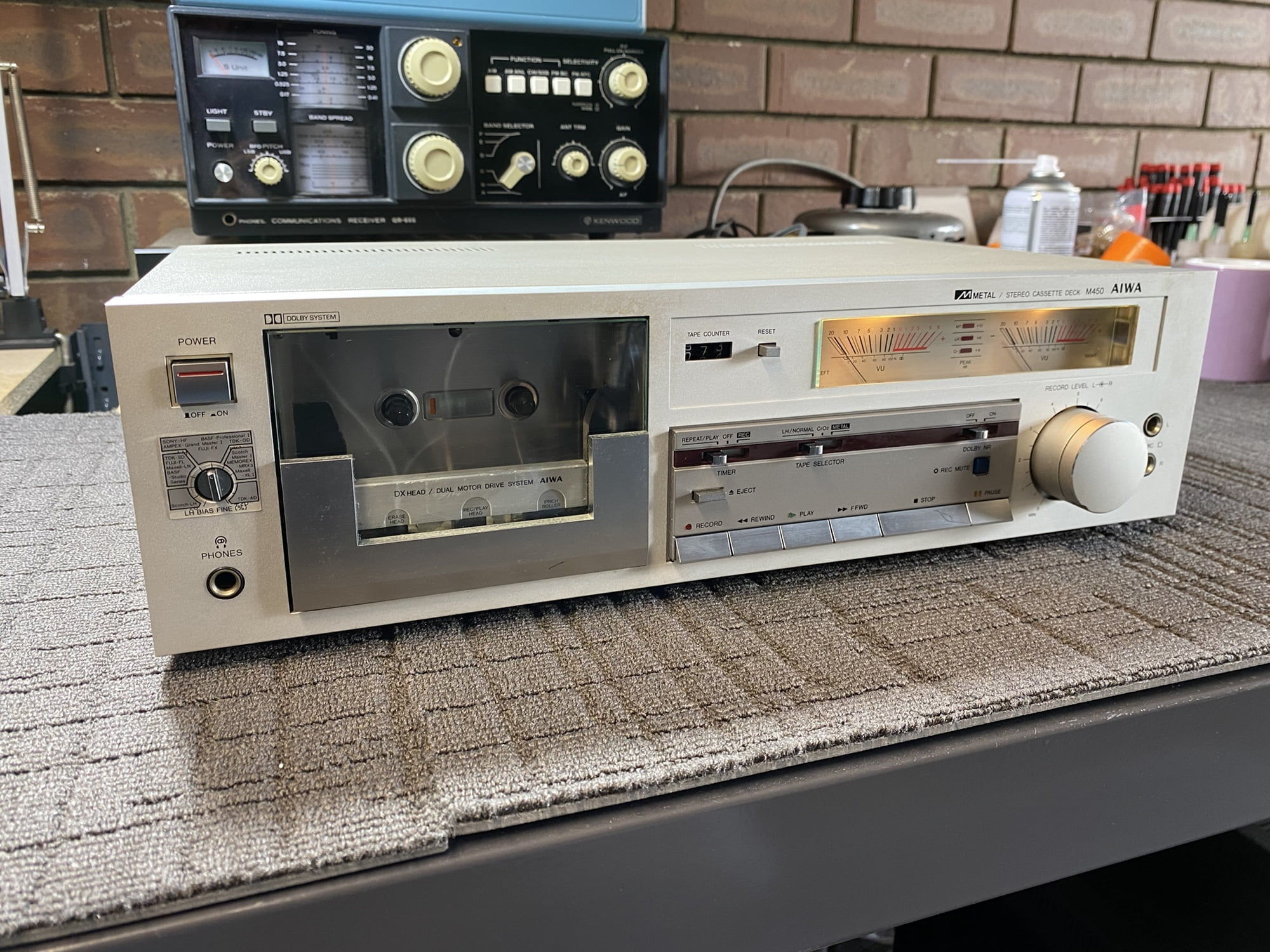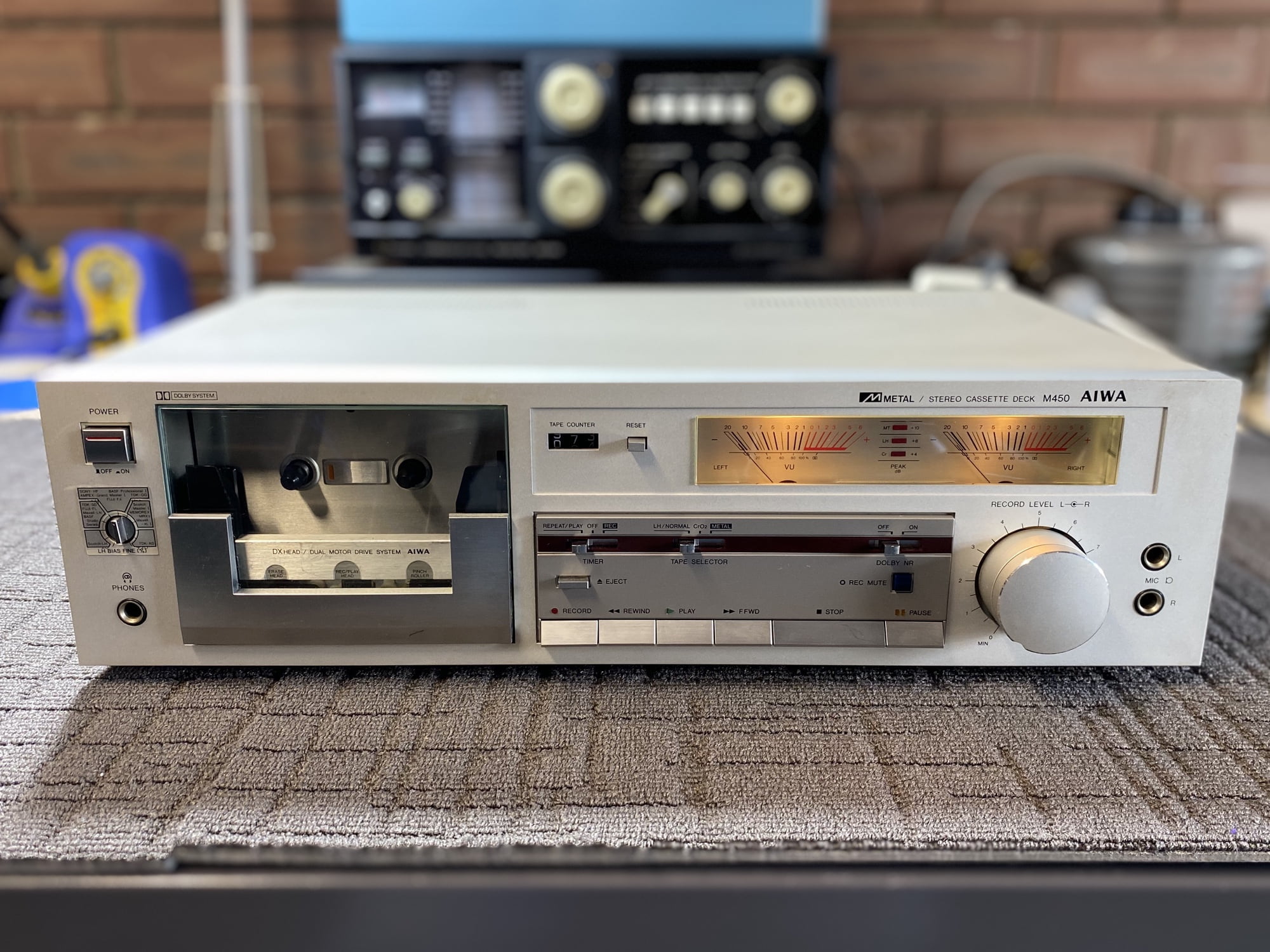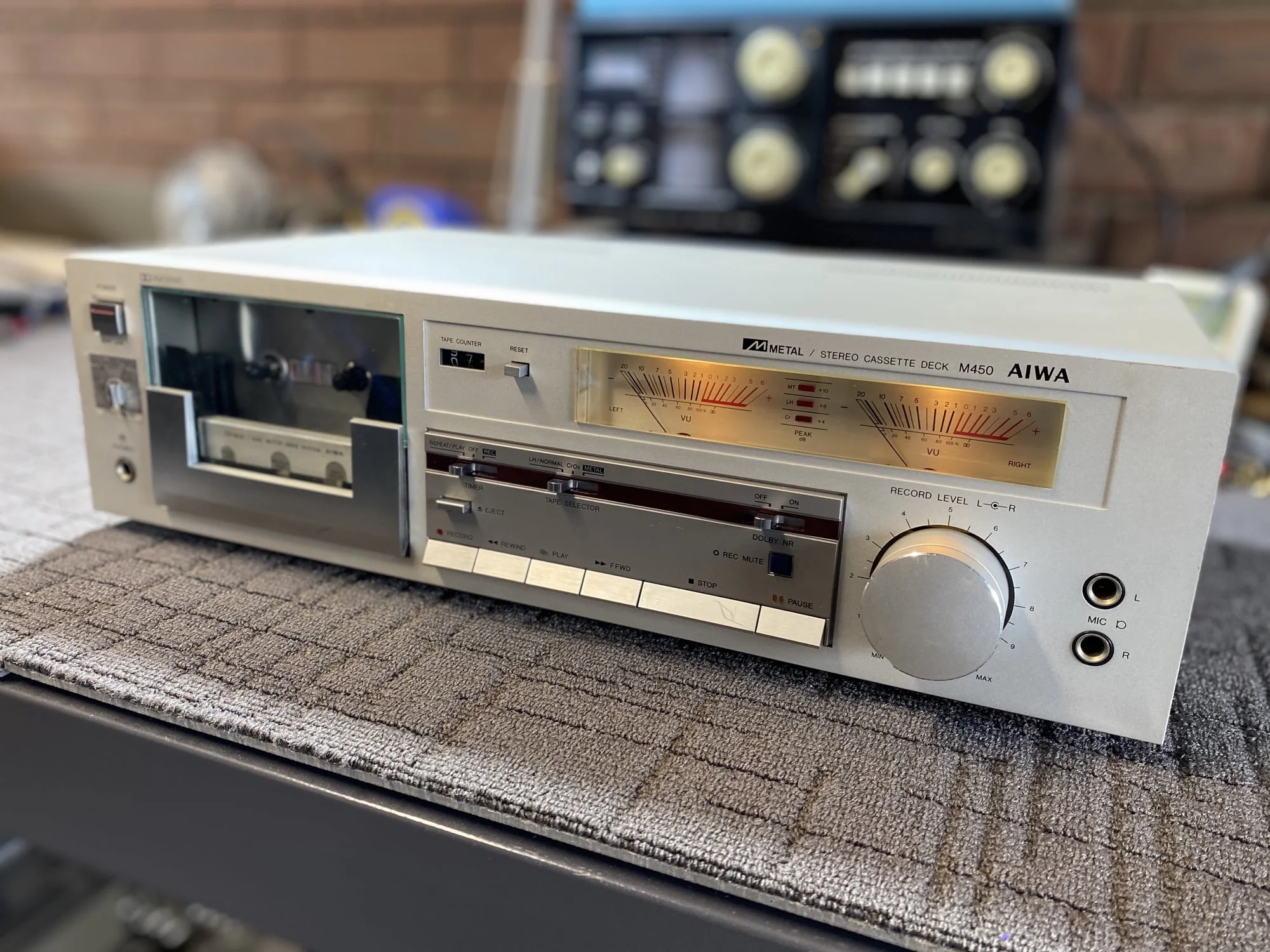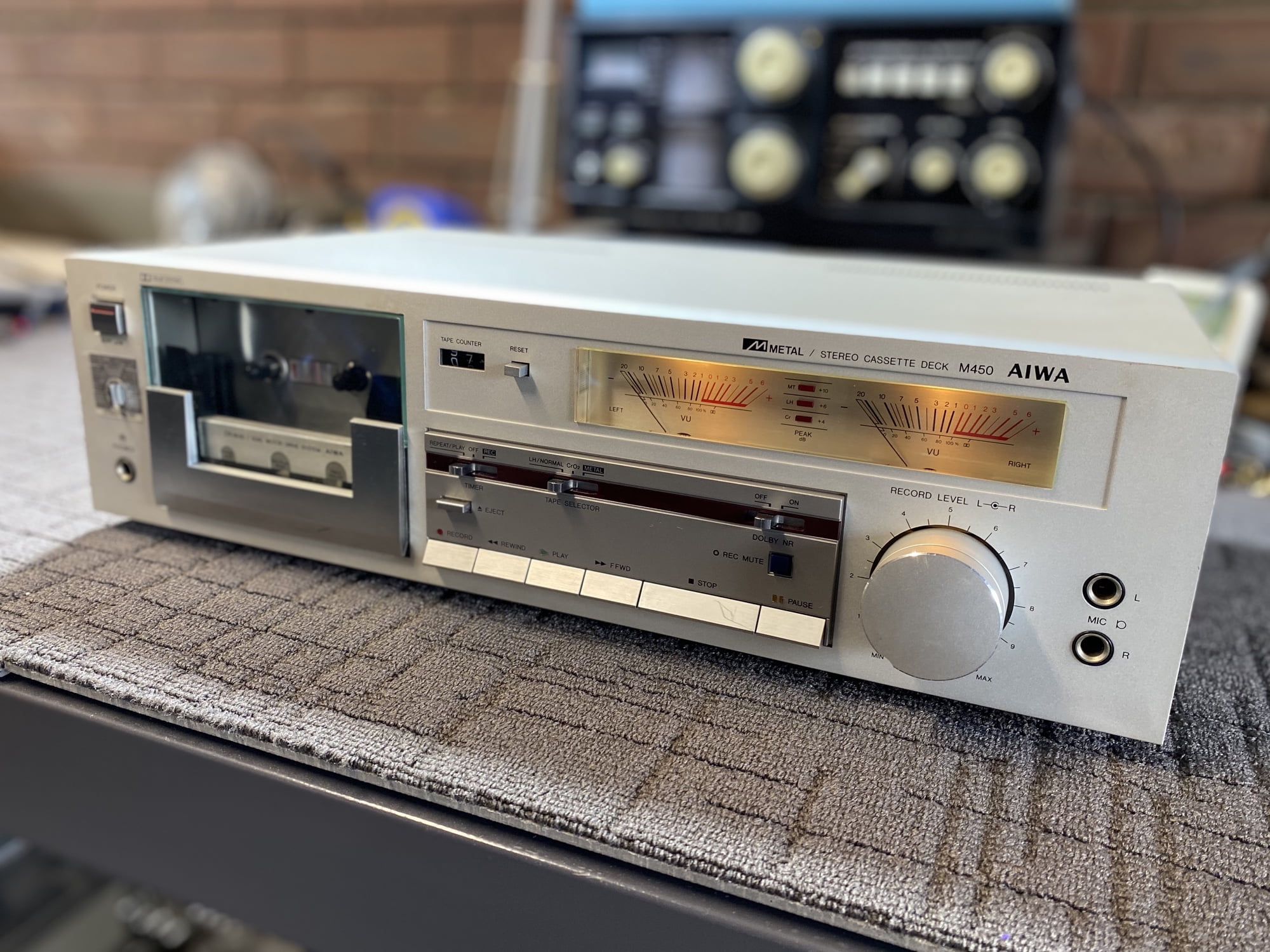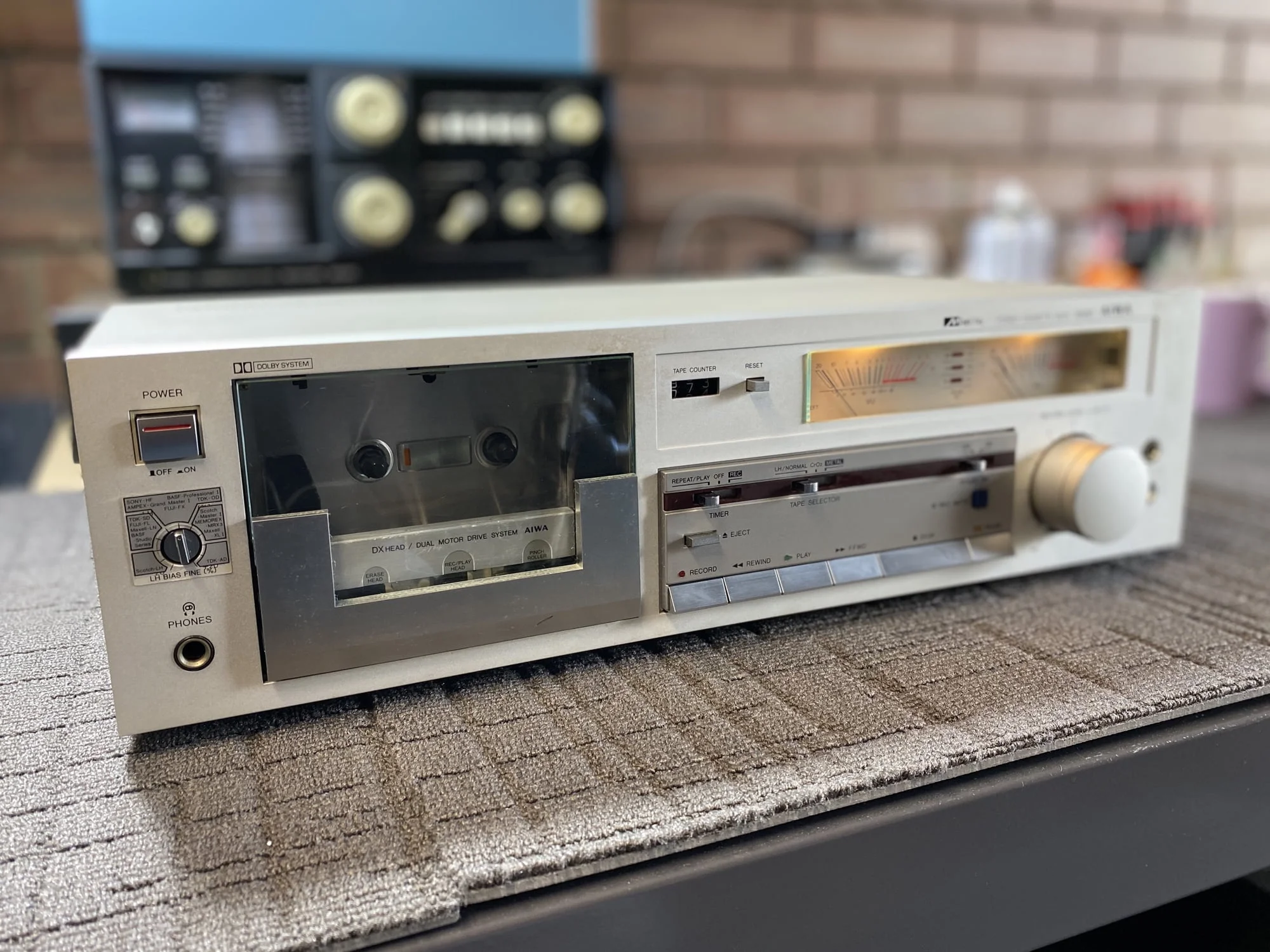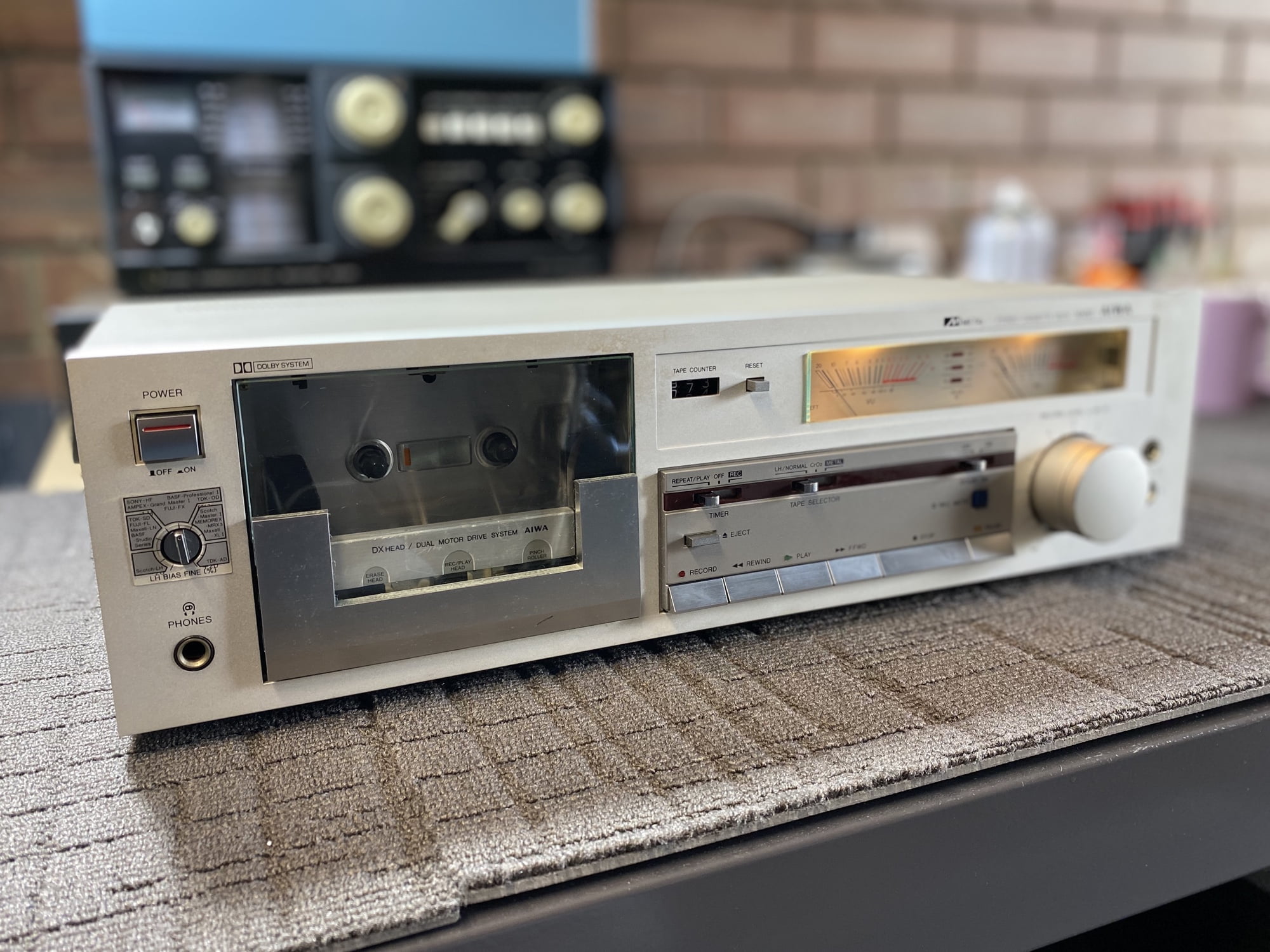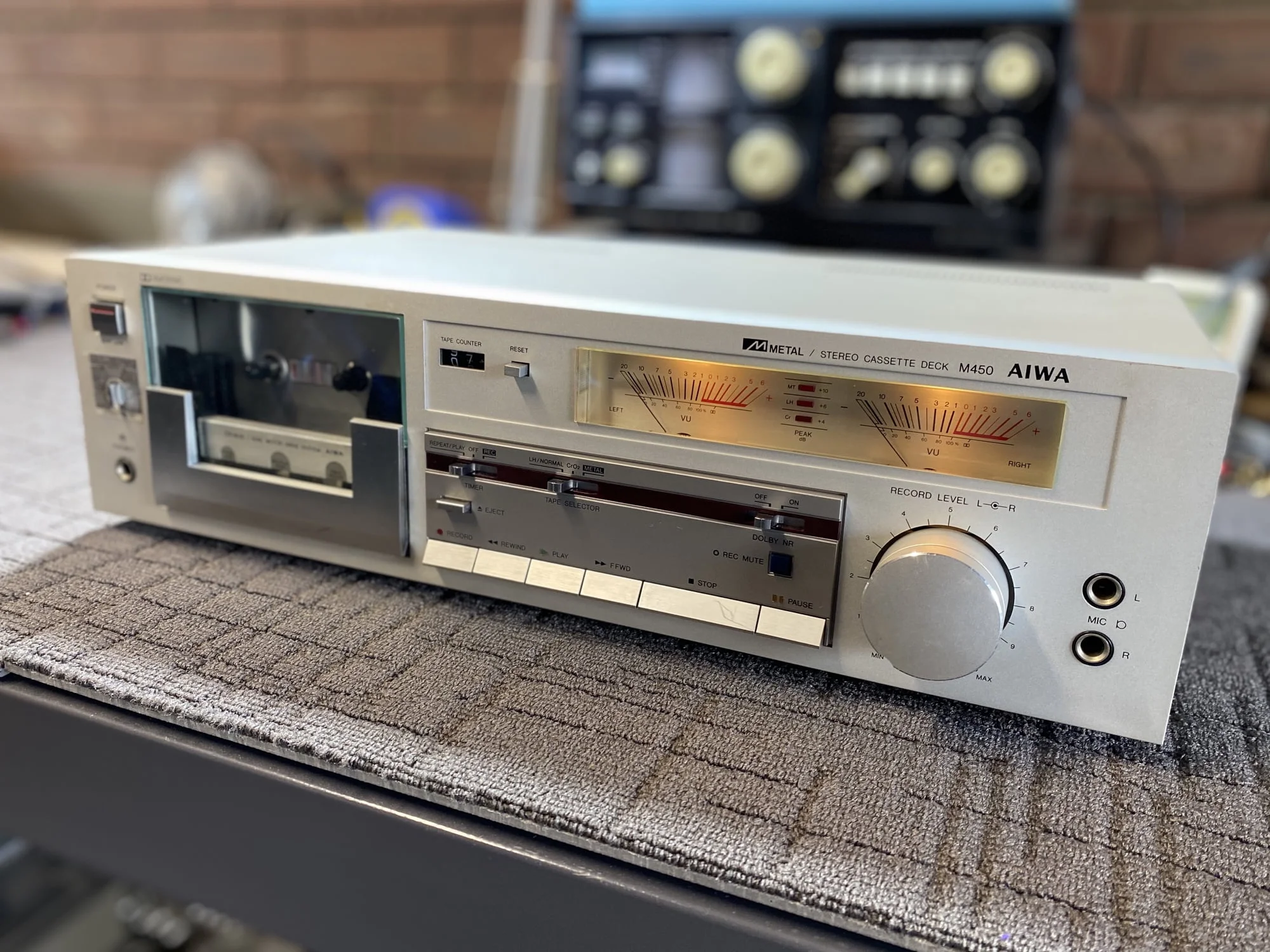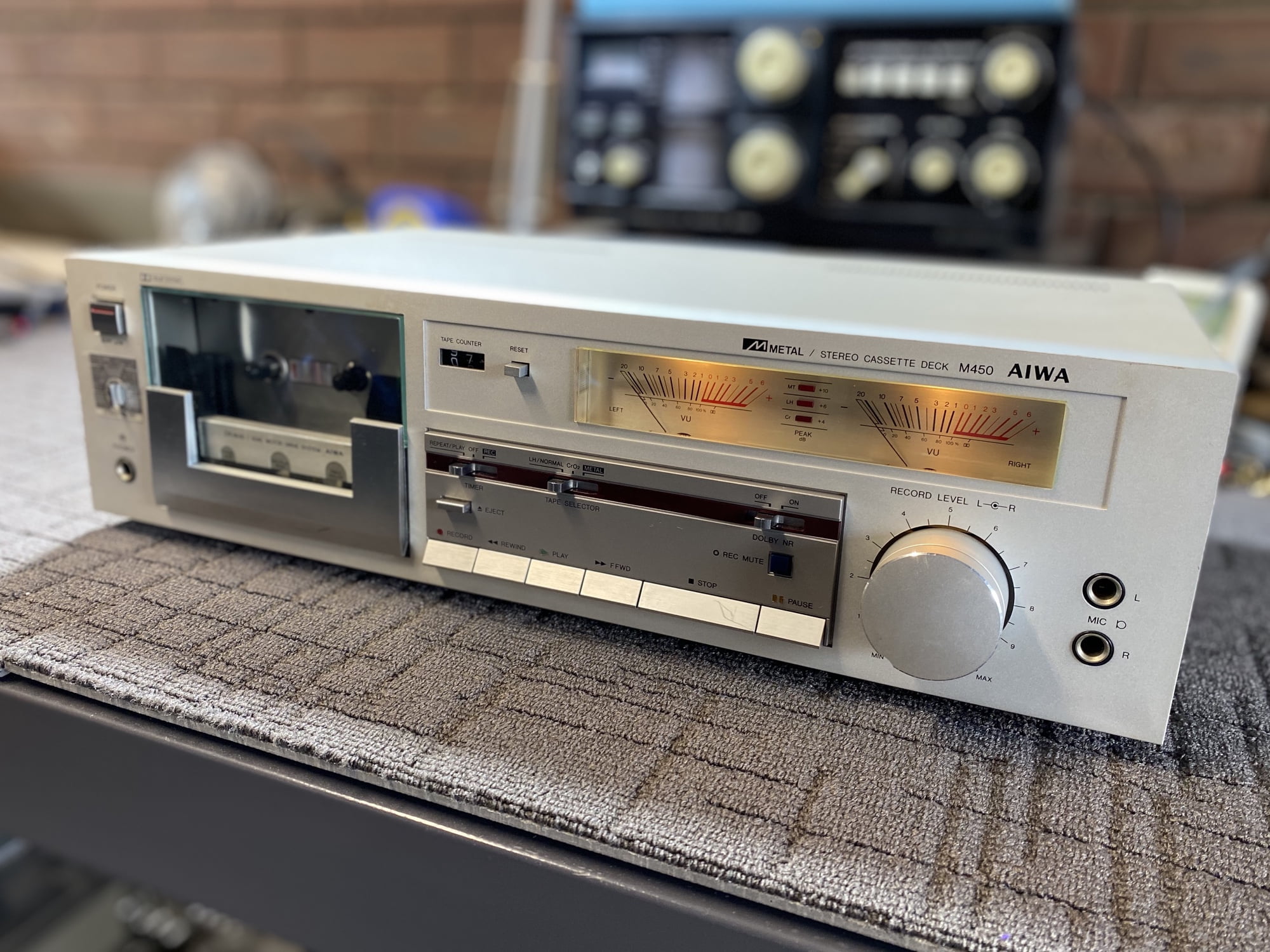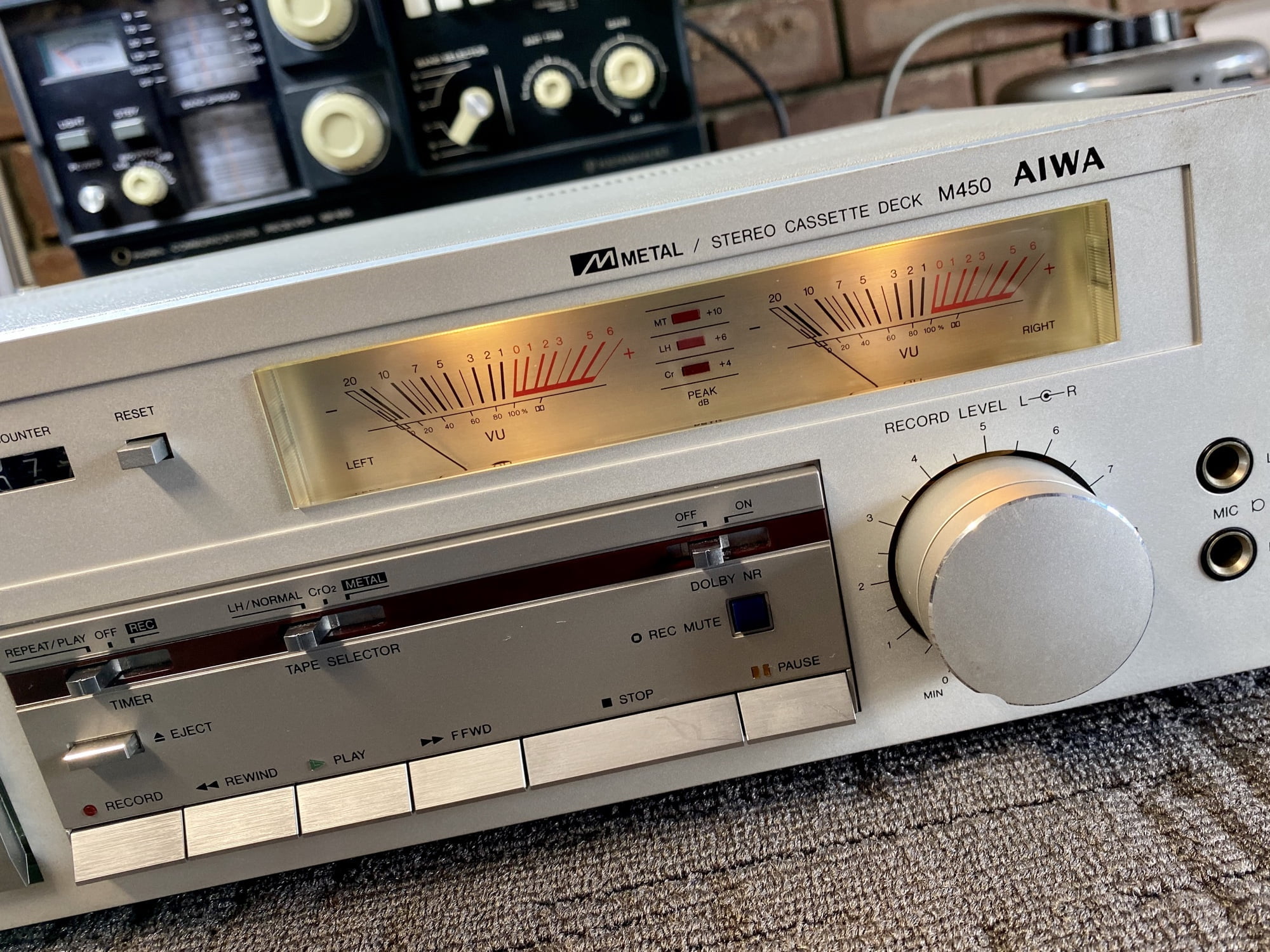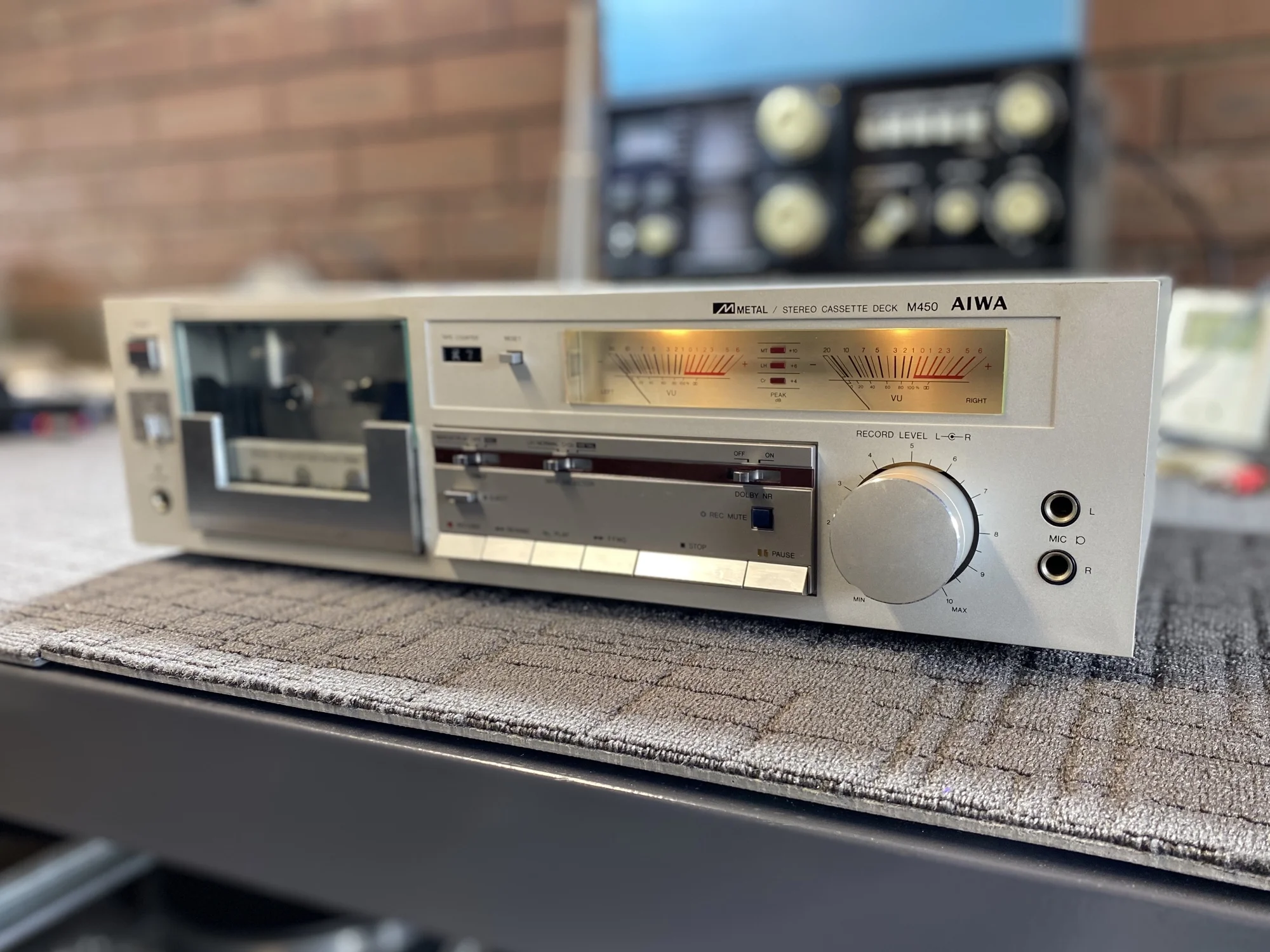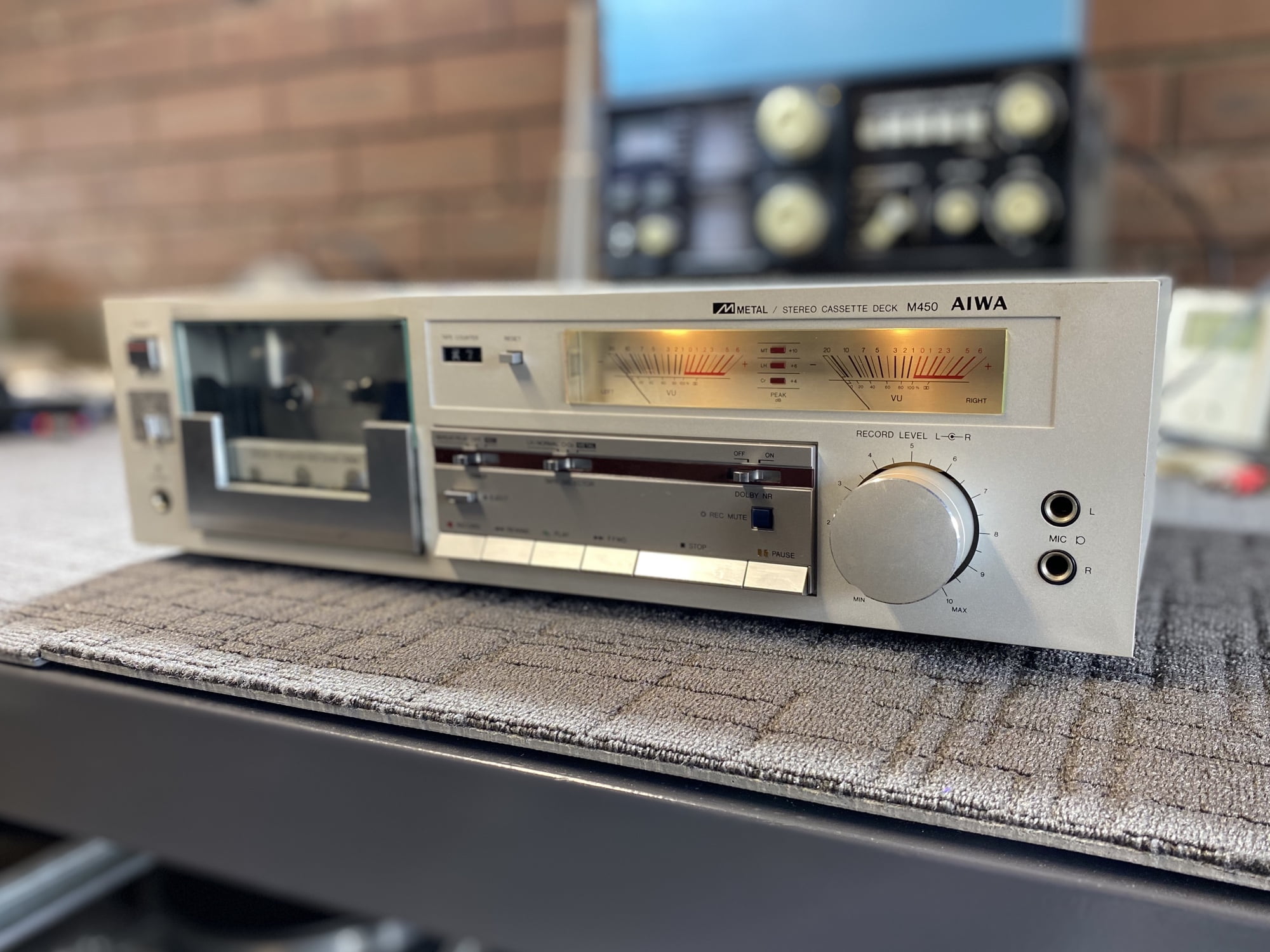 ---
Superb Akai GX-F37 Cassette Deck
UPDATE: Sold!
Look at this gorgeous Akai GX-F37 cassette deck. This is one from the golden era of cassettes, before CD and before the build quality went downhill, so it's really heavy and well-built.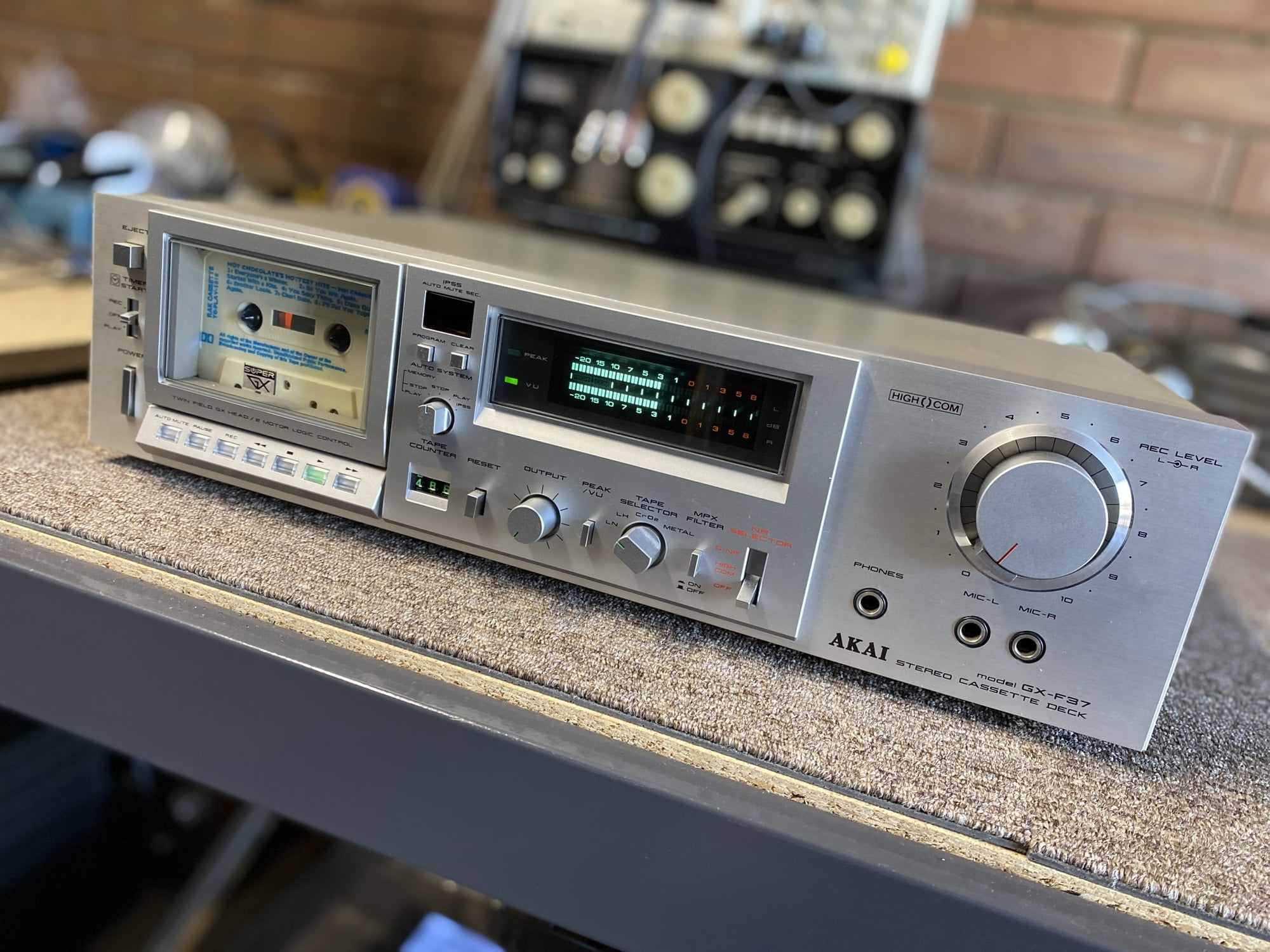 The deck features soft-touch controls, fluorescent meters and all the usual features one gets with quality older machines like this.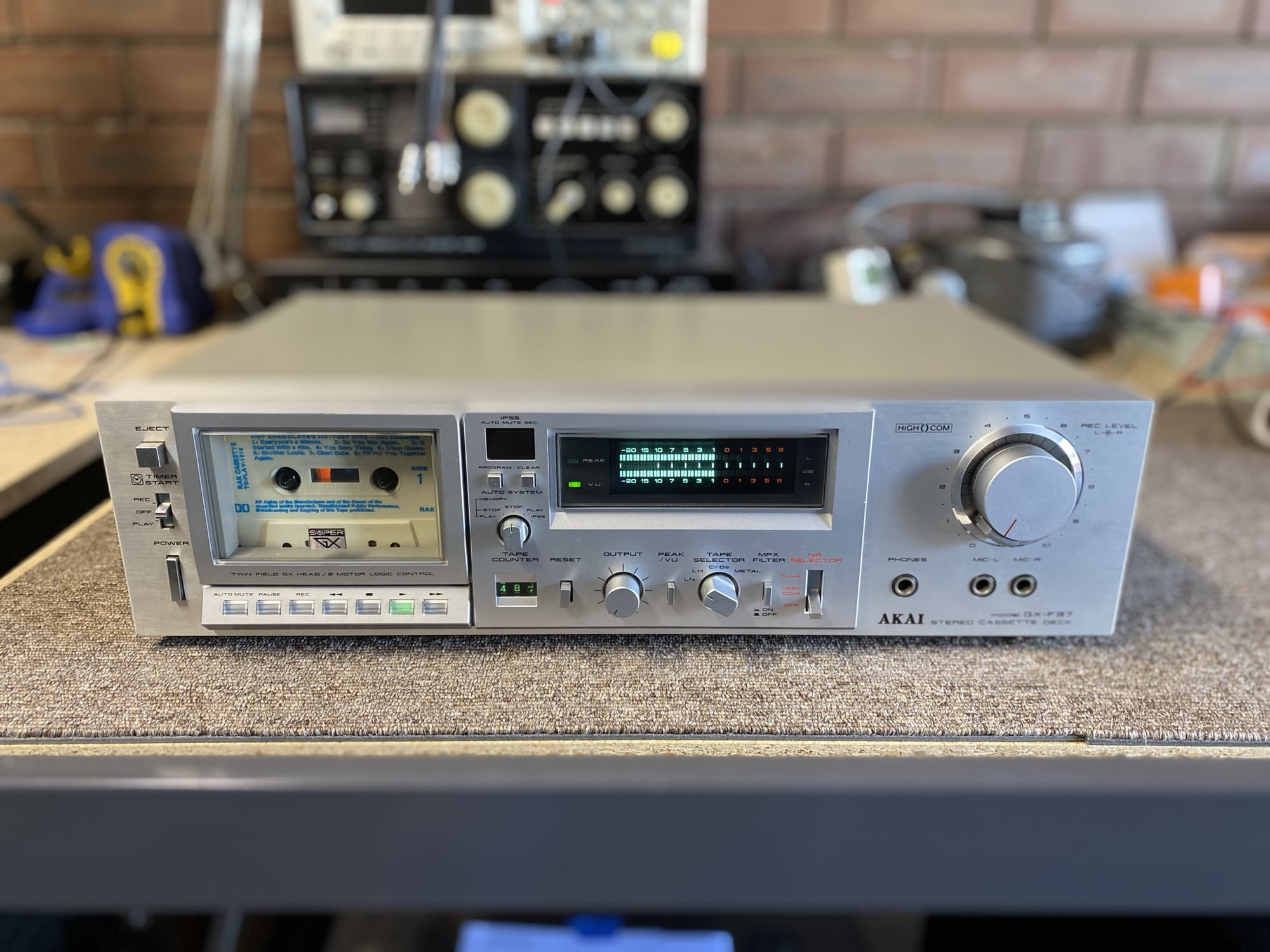 Specifications
Type: 2-head, single compact cassette deck
Track System: 4-track, 2-channel stereo
Tape Speed: 4.76 cm/s
Heads: 1 x record/playback, 1 x erase
Motor: 1 x DC servo, 1 x DC
Tape Type: type I, CrO2, Metal
Noise Reduction: B, High Com
Frequency Response: 30Hz to 19kHz (Metal tape)
Signal to Noise Ratio: 80dB (High Com)
Wow and Flutter: 0.04%
Total Harmonic Distortion: 0.7%
Input: 70mV (line), 0.25mV (mic)
Output: 0.41V (line)
Dimensions: 440 x 118 x 285mm
Weight: 6.9kg
Recently serviced and tested, she runs very nicely and can be yours for just $295.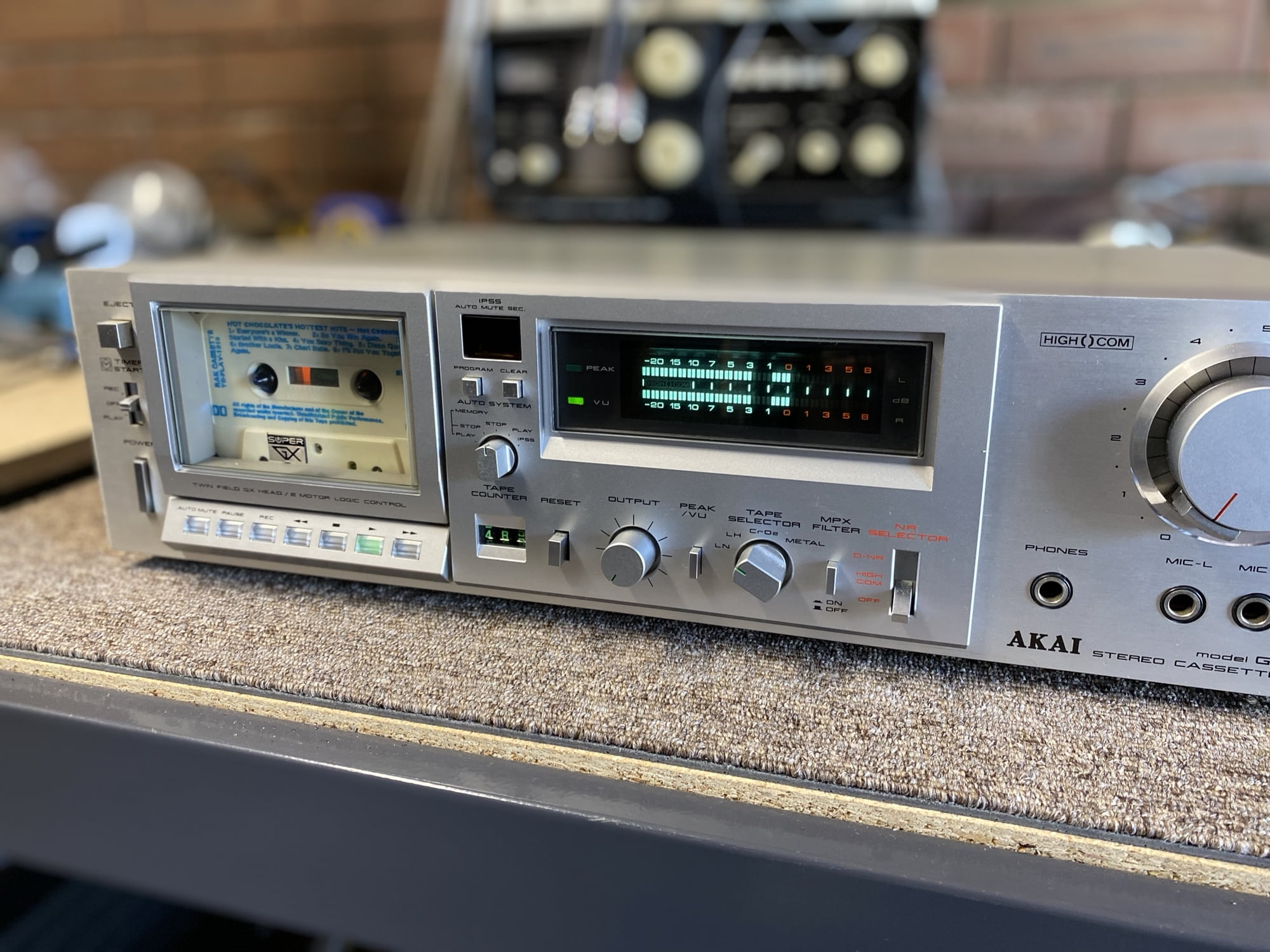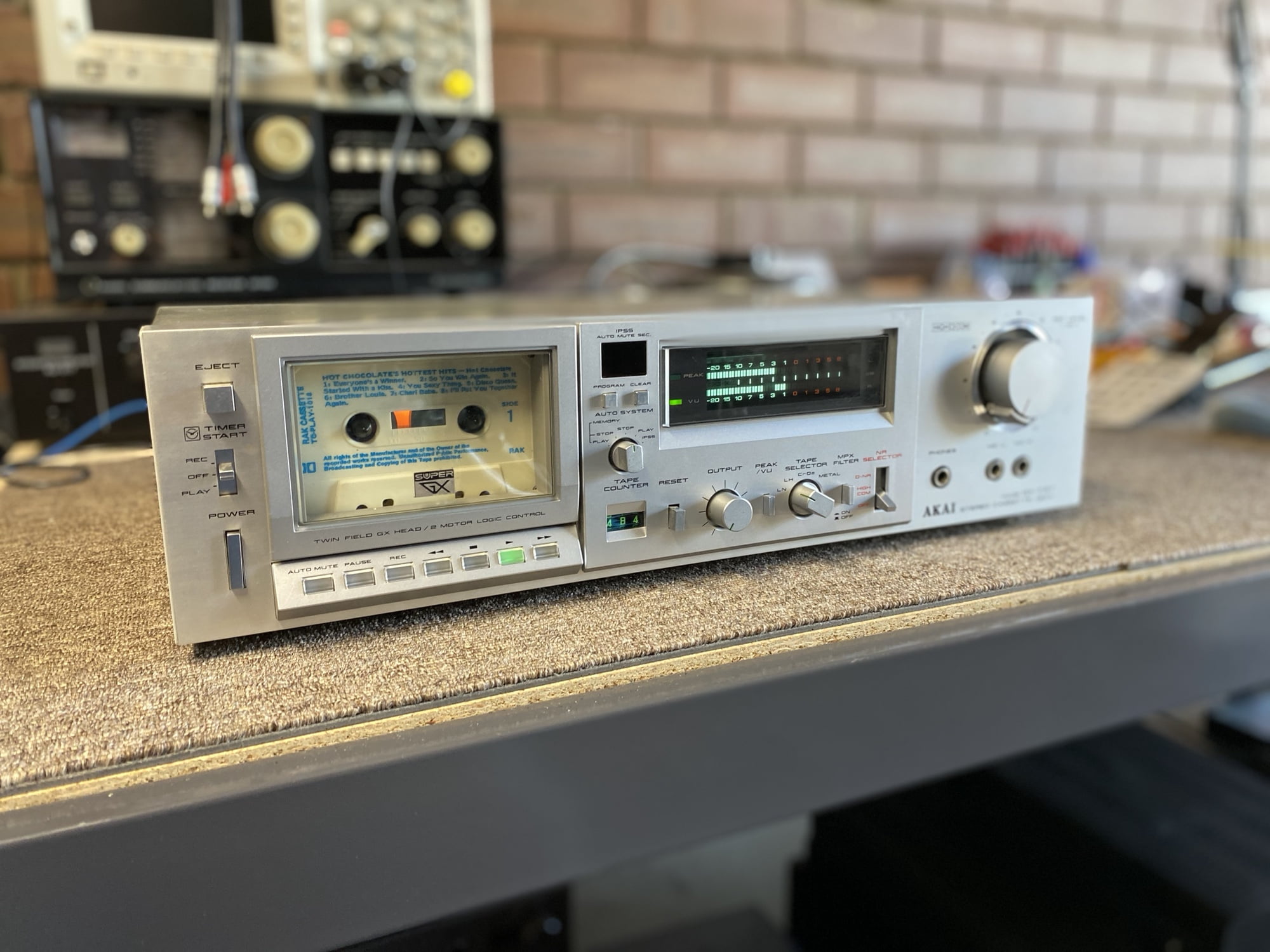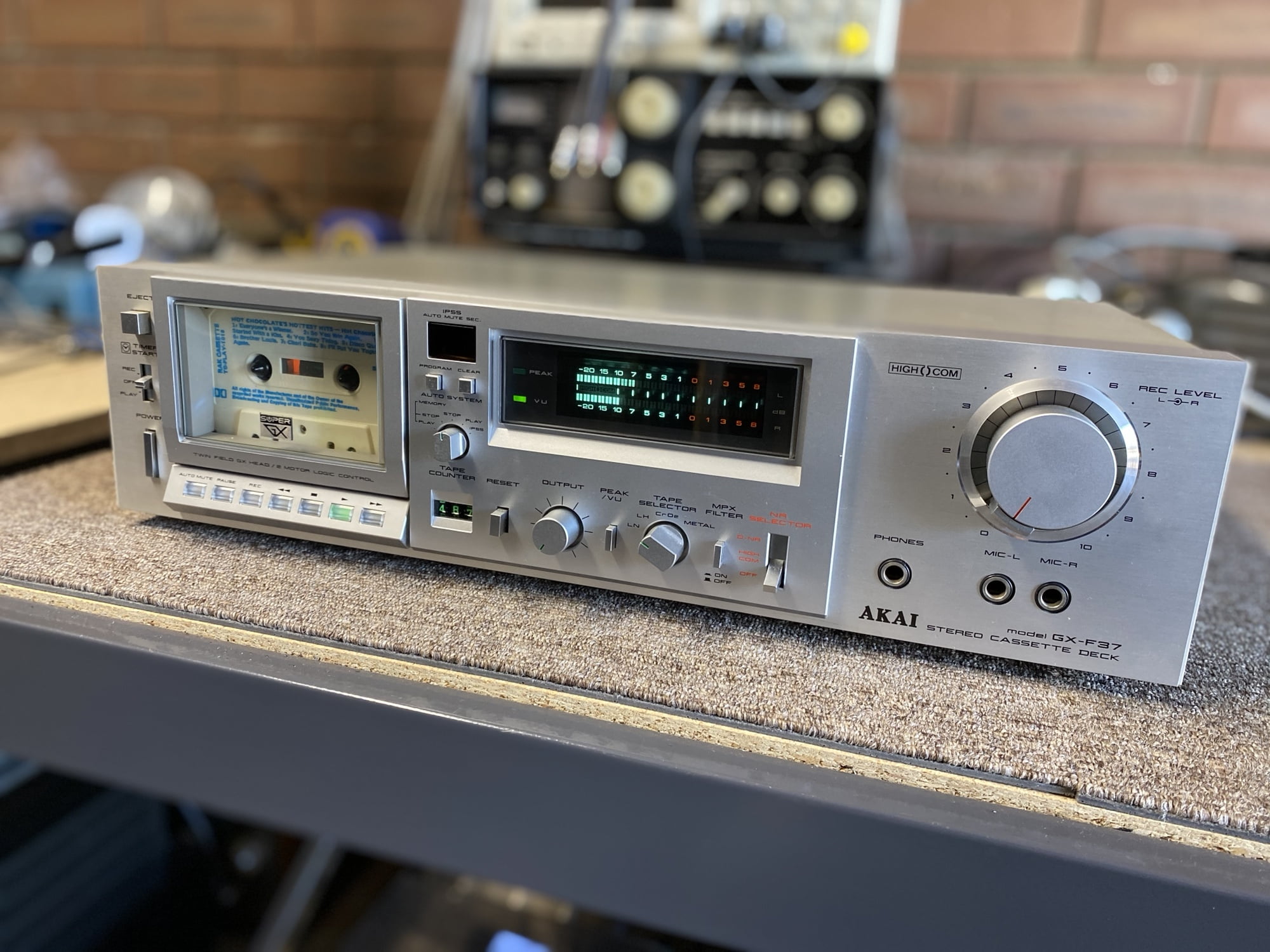 ---
Ortofon LH-6000 Magnesium Headshell
Newly listed, this lovely Ortofon LH-6000 headshell, from my personal collection.
UPDATE: SOLD!
These currently retail for $189 AUD. This headshell is in almost perfect original condition (wires may not be original) and can be yours for just $115.
The LH-6000 is a gorgeous, magnesium headshell, designed especially for the Cadenza, Jubilee, Kontrapunkt and Windfeld series cartridges. It can be used with others of course, too. This is a serious headshell, beautifully machined and finished in satin black. I previously used this LH-6000 with my Ortofon MC Jubilee.
Universal mount
Magnesium
Weight – 13.5 grams
Mounting distance – min 37.2 mm, max 42.5 mm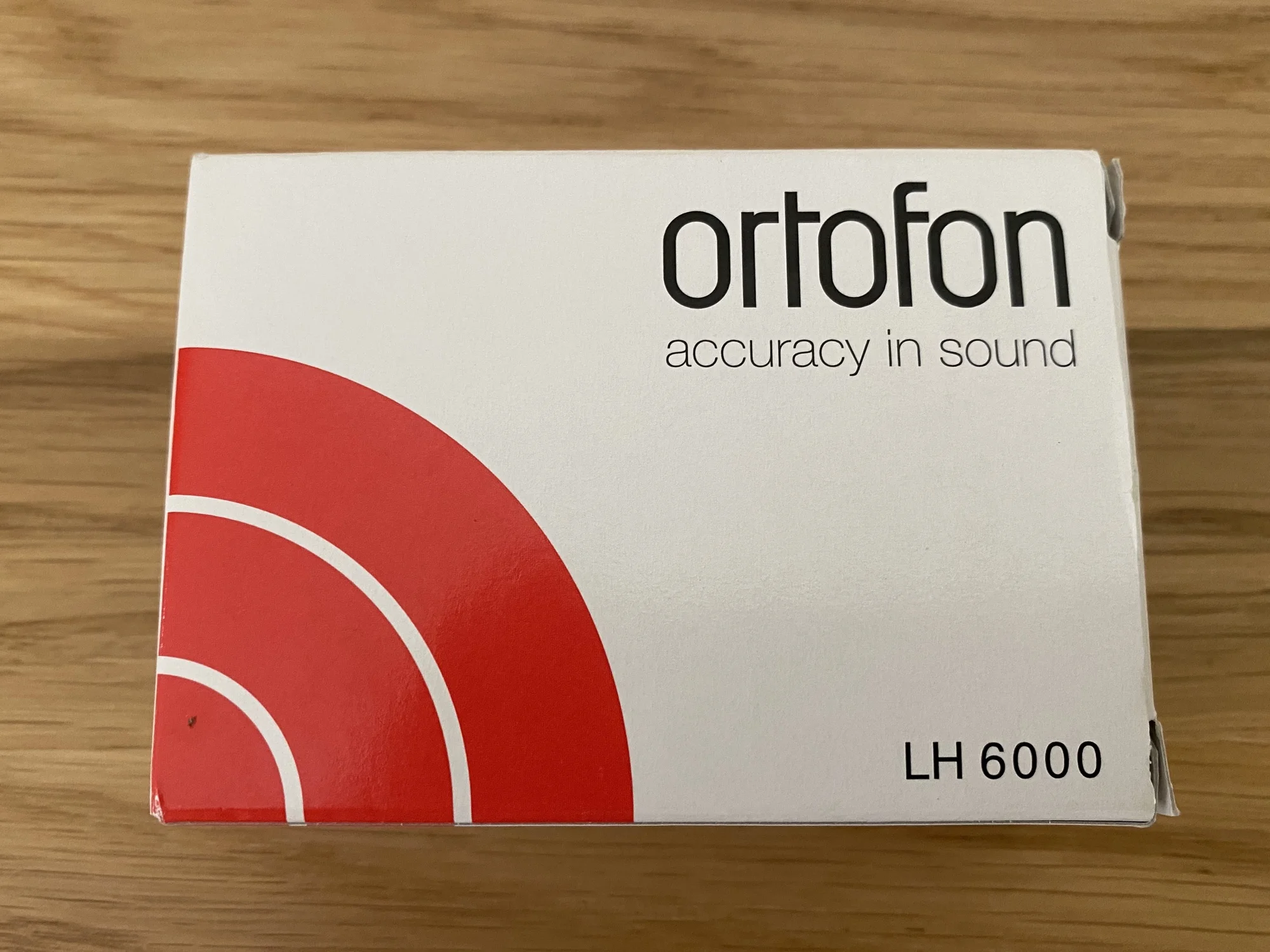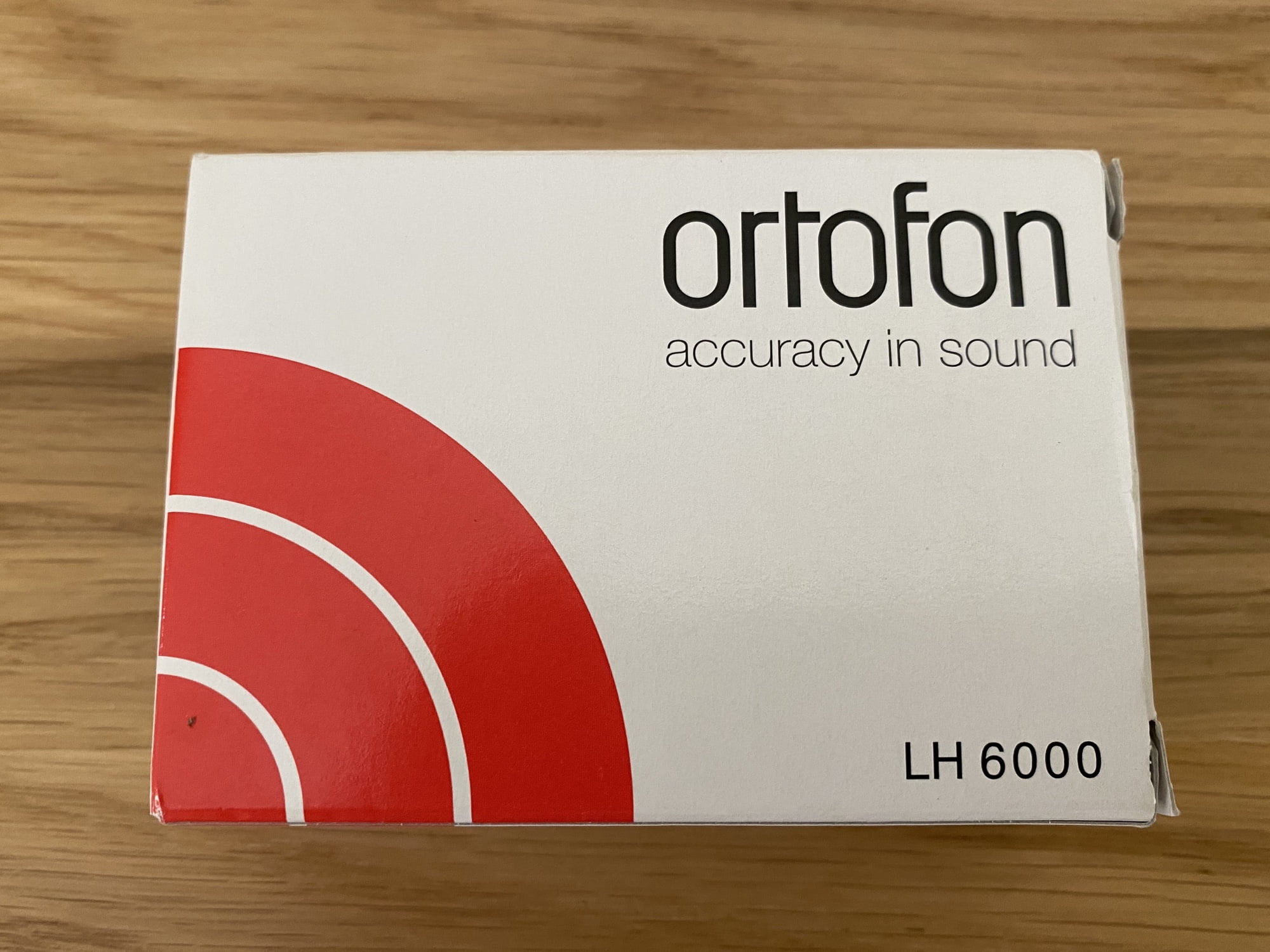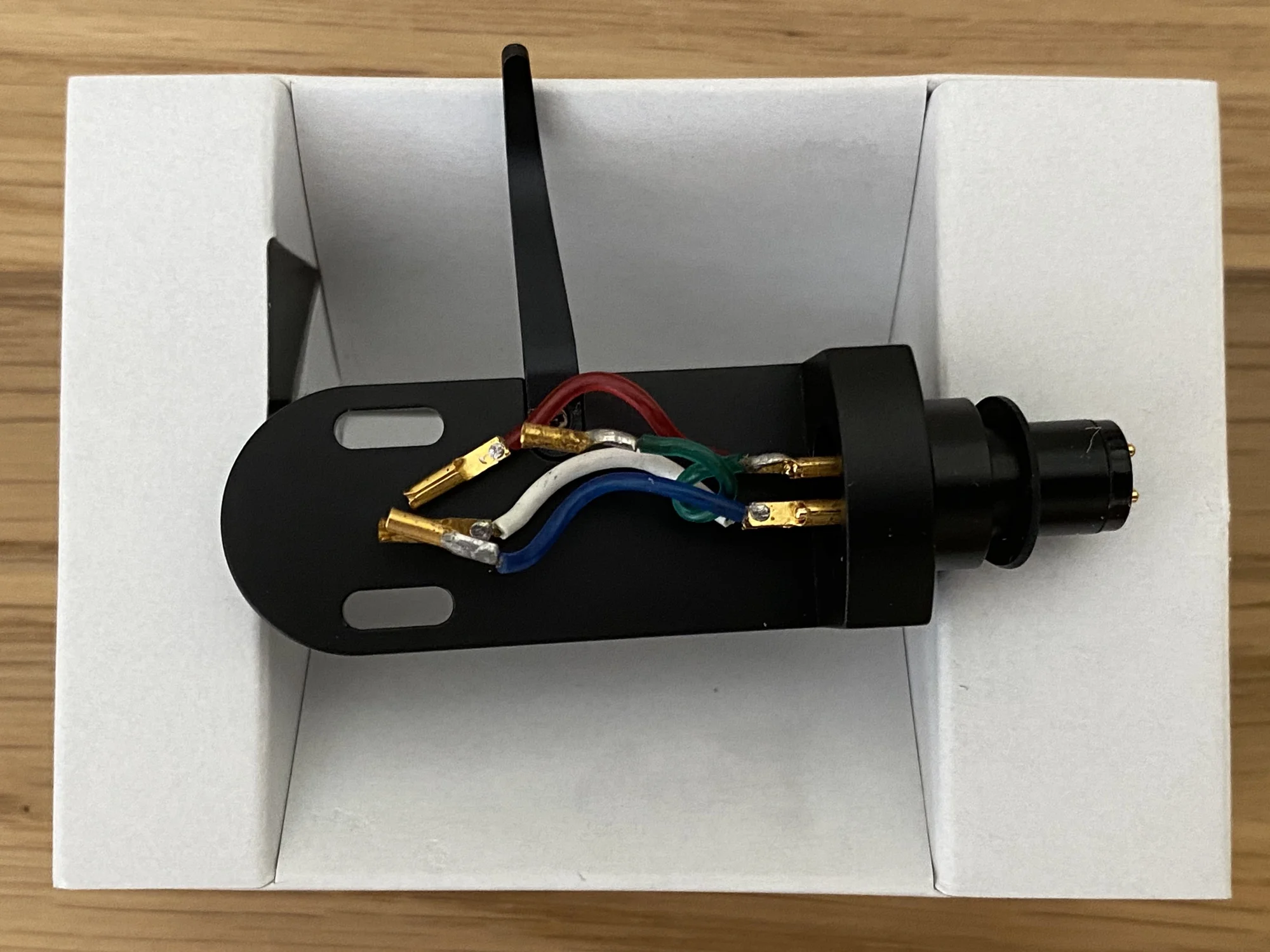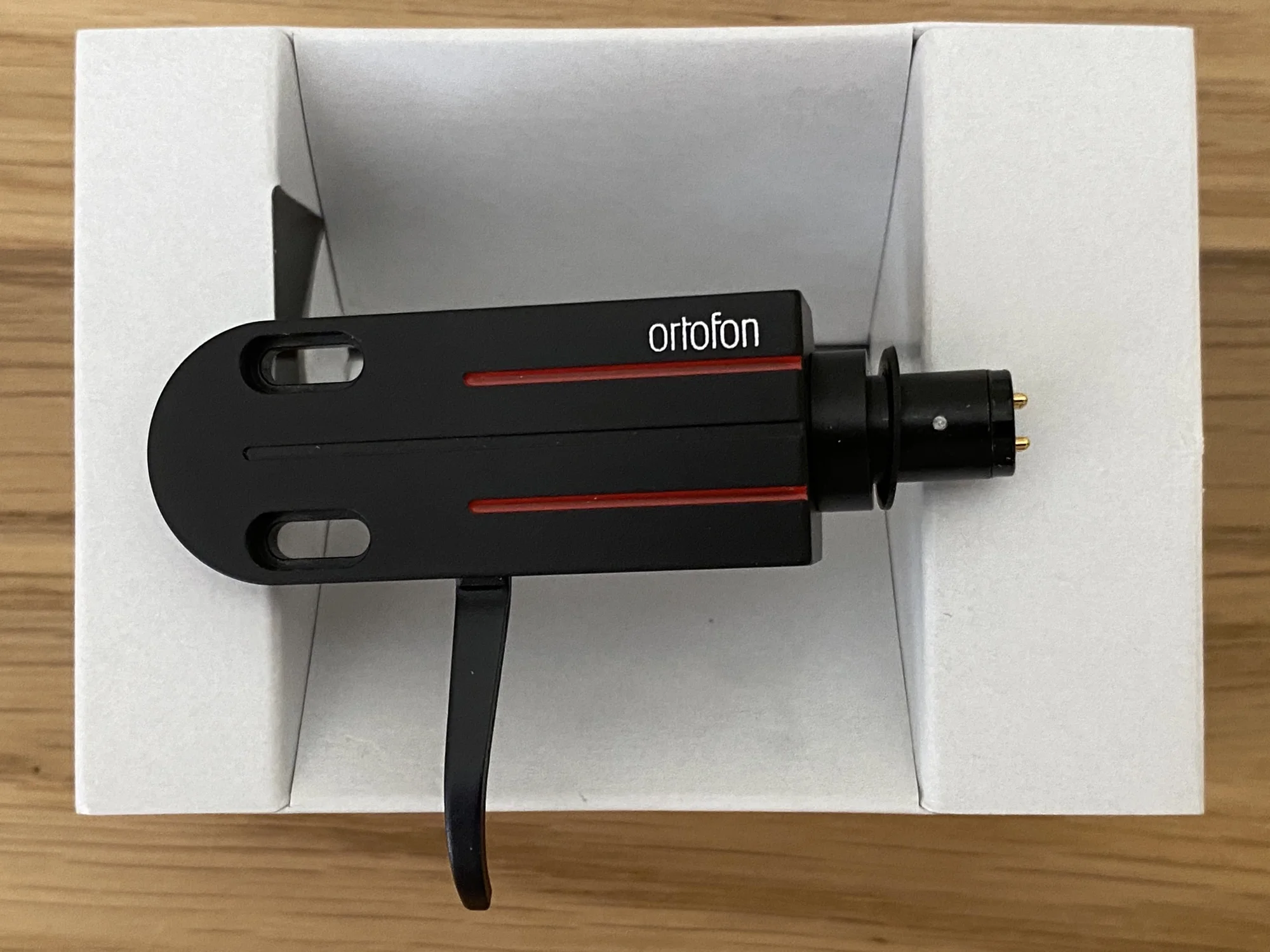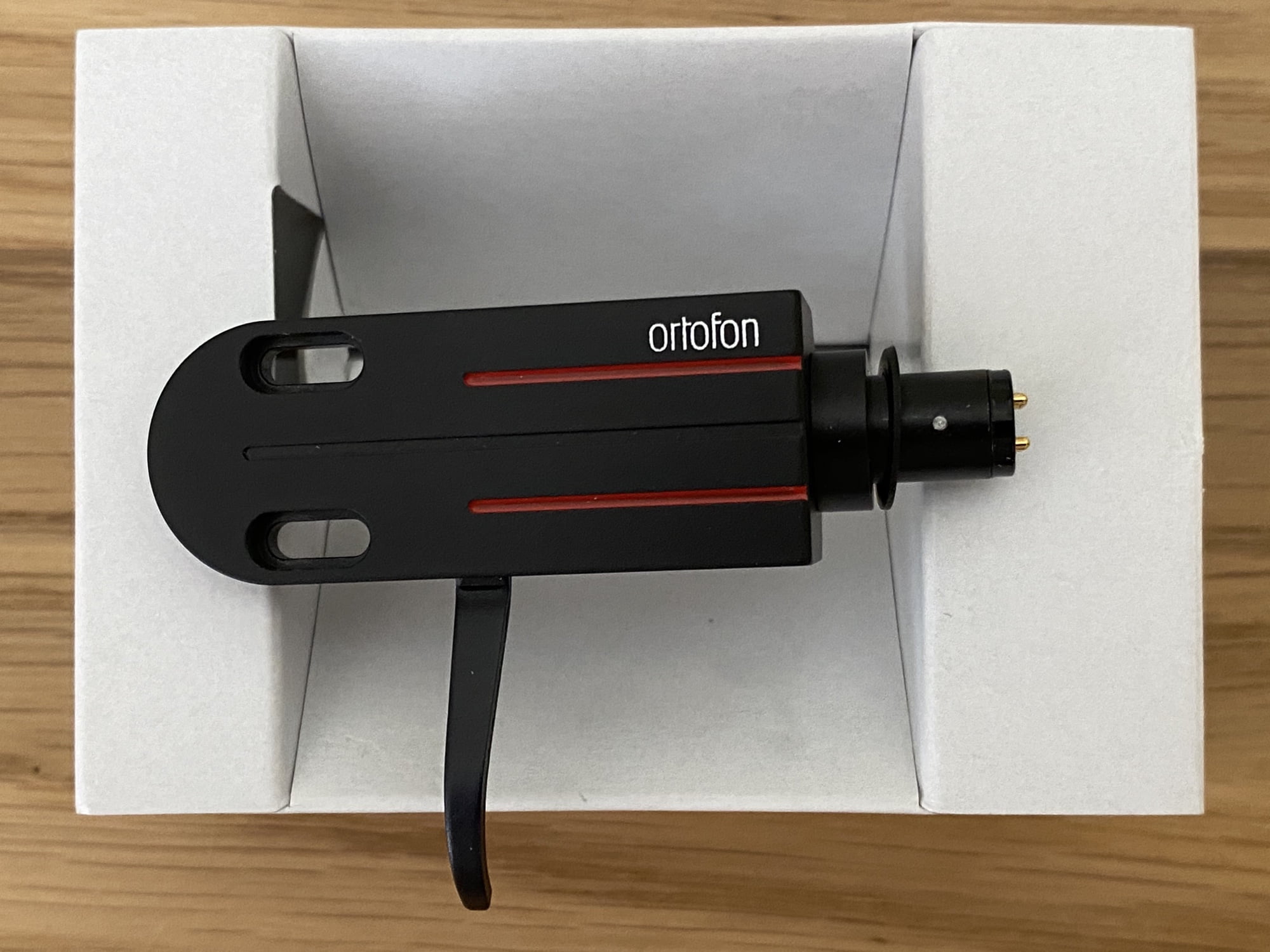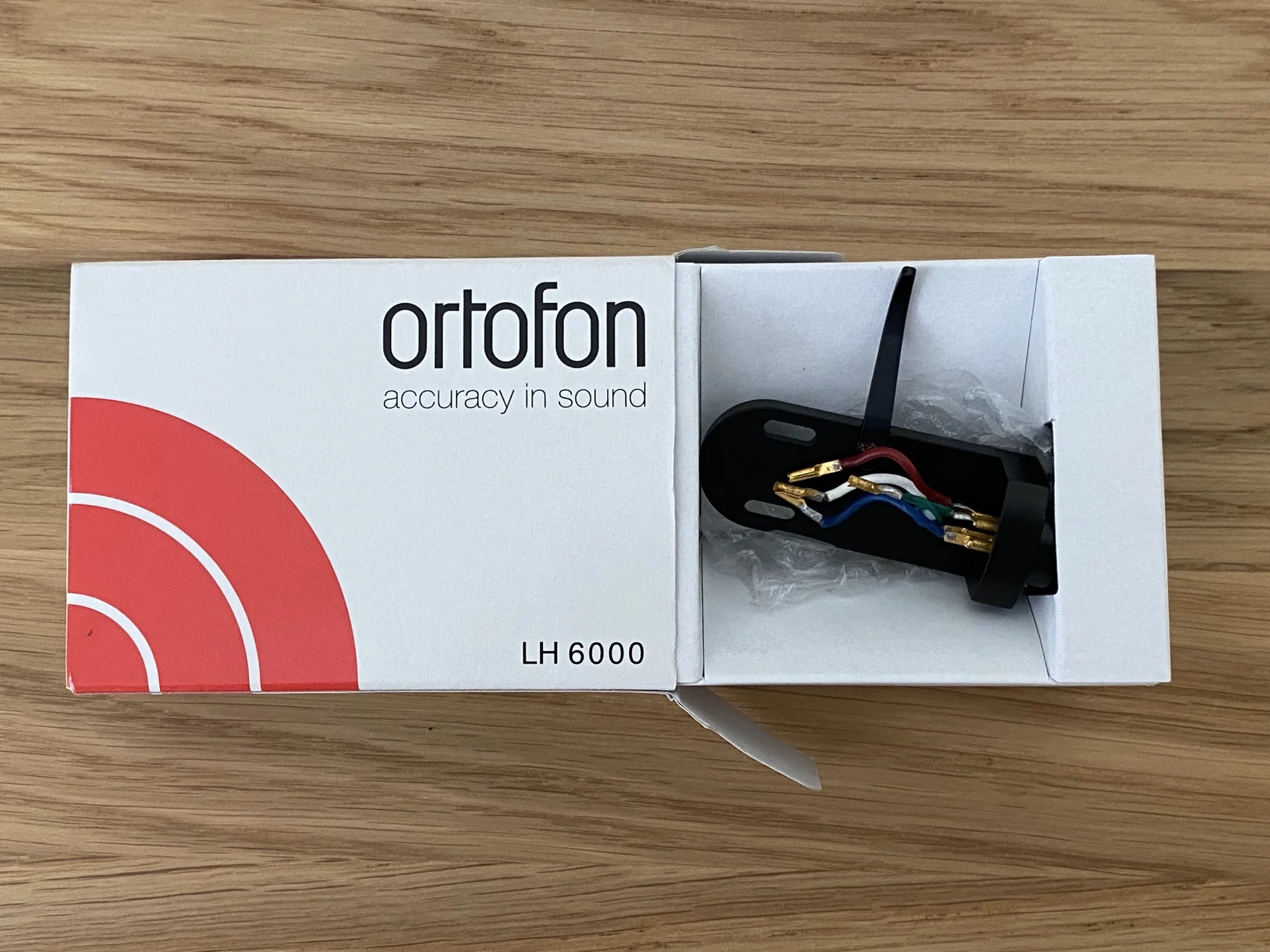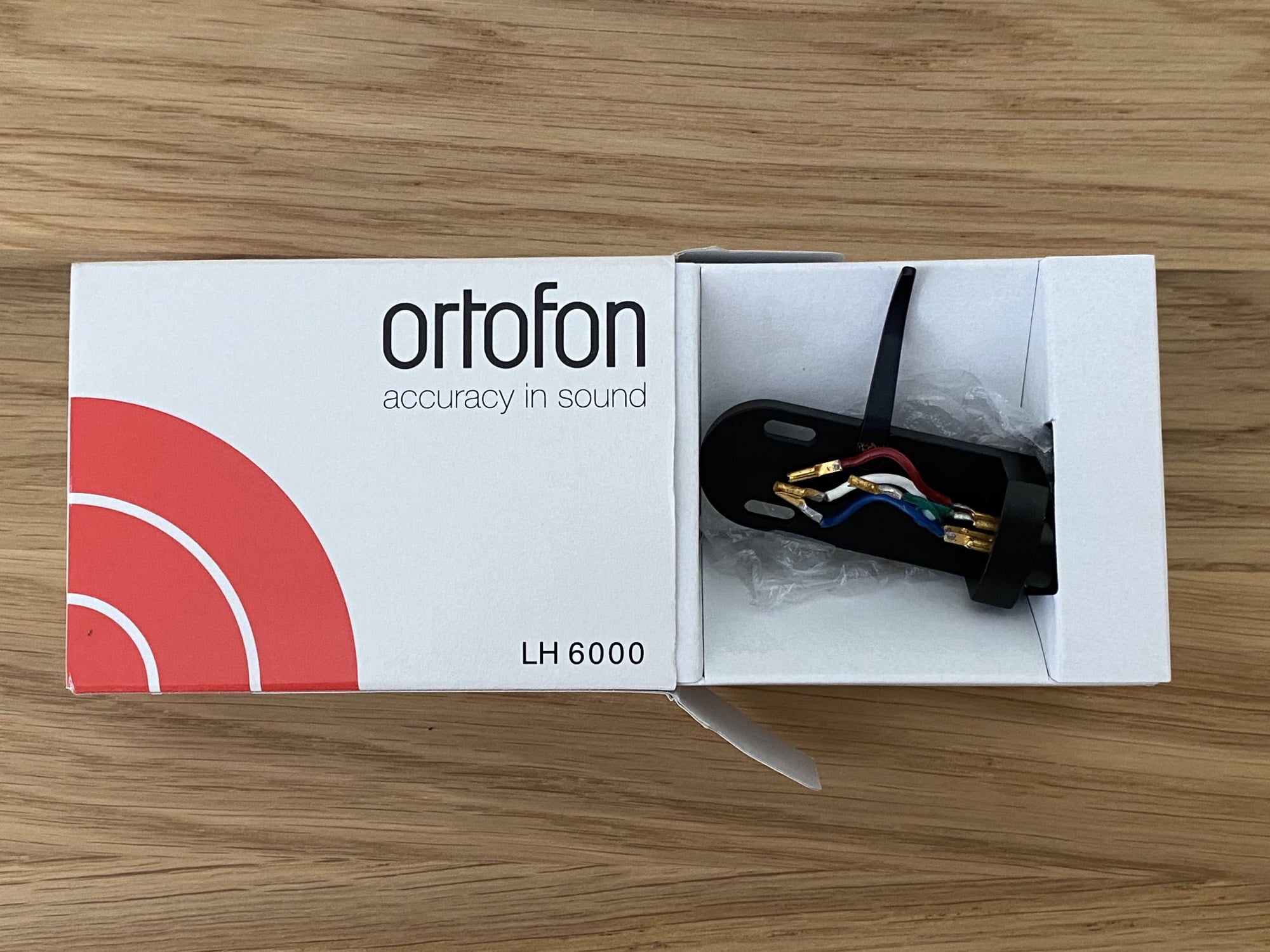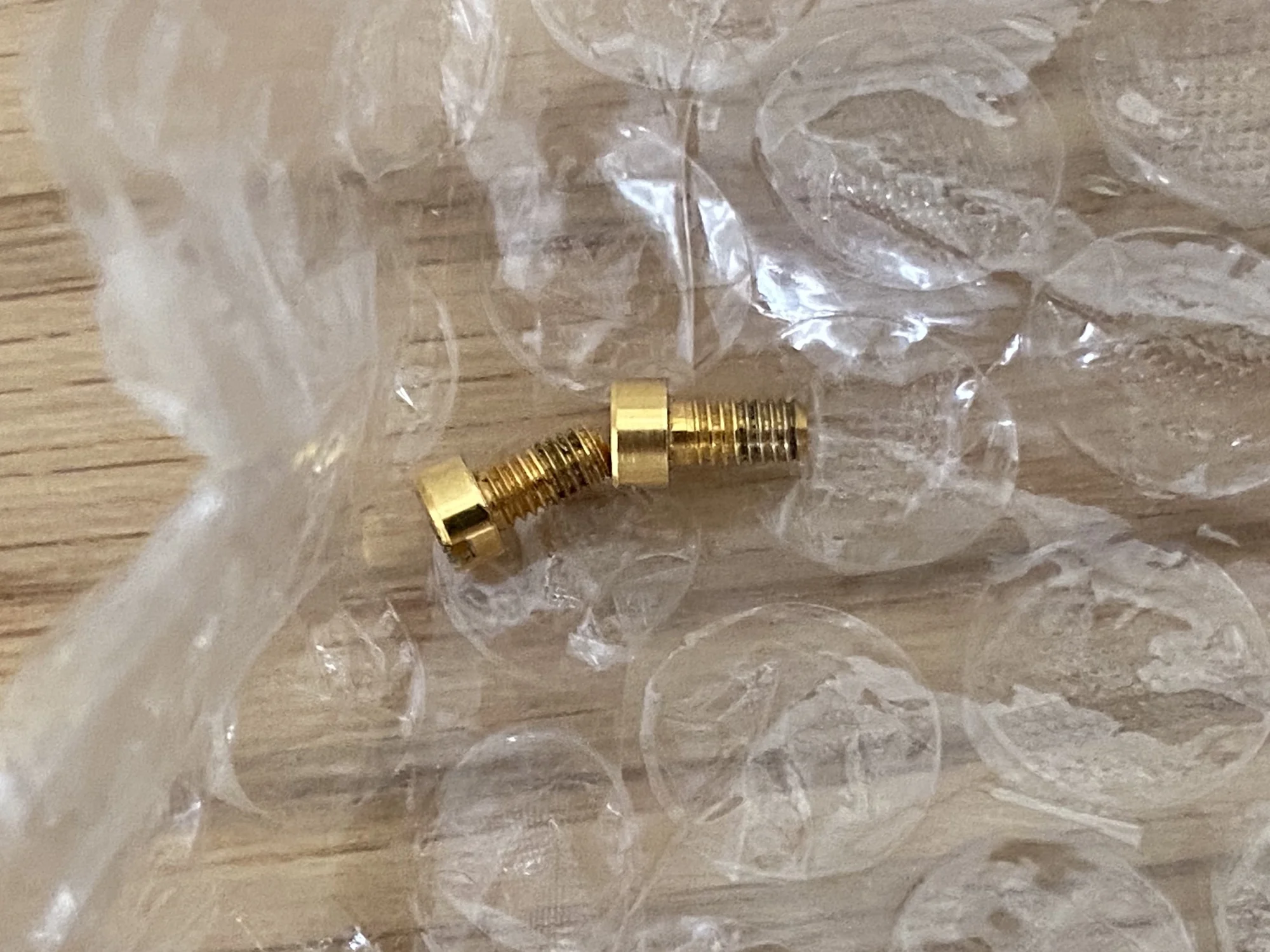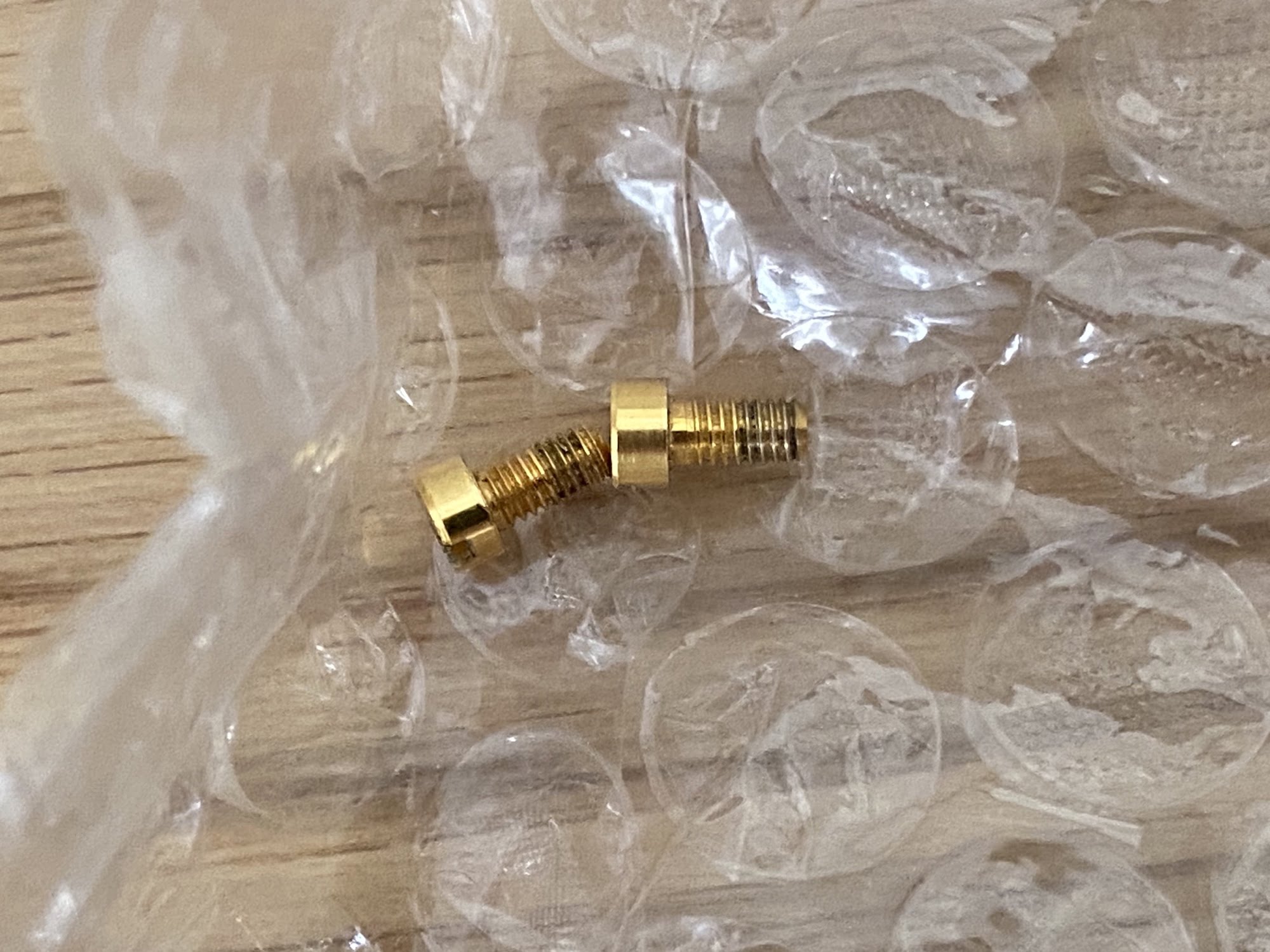 ---
UPDATE: SOLD!
This is a superb quality Japanese headshell, in like-new condition, with box and headshell wires.
Very hard to find here in Australia and made in Japan, this lovely Audio Technica headshell comes complete with oxygen-free copper AT6101 headshell wires. The wires alone sell for $35!
Purchased from Japan, these typically cost around $175 with shipping and customs. This pristine example can be yours for just $95.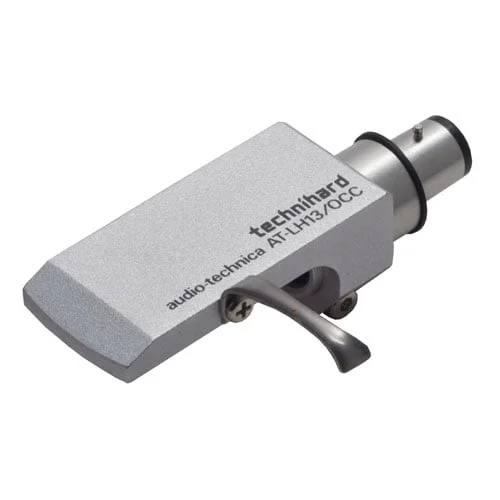 13g adjustable headshell manufactured from TechniHard™
Adjustable overhang and azimuth
Threaded headshell avoids use of nuts when fitting cartridge
Supplied with PCOCC wires
The AT-LH13/OCC is a 13g adjustable headshell manufactured from TechniHard™ material, complete with AT6101 headshell wires. The AT-LH13/OCC has an adjustable overhang and adjustable azimuth, as well as internal threads to avoid the use of nuts when fitting cartridges.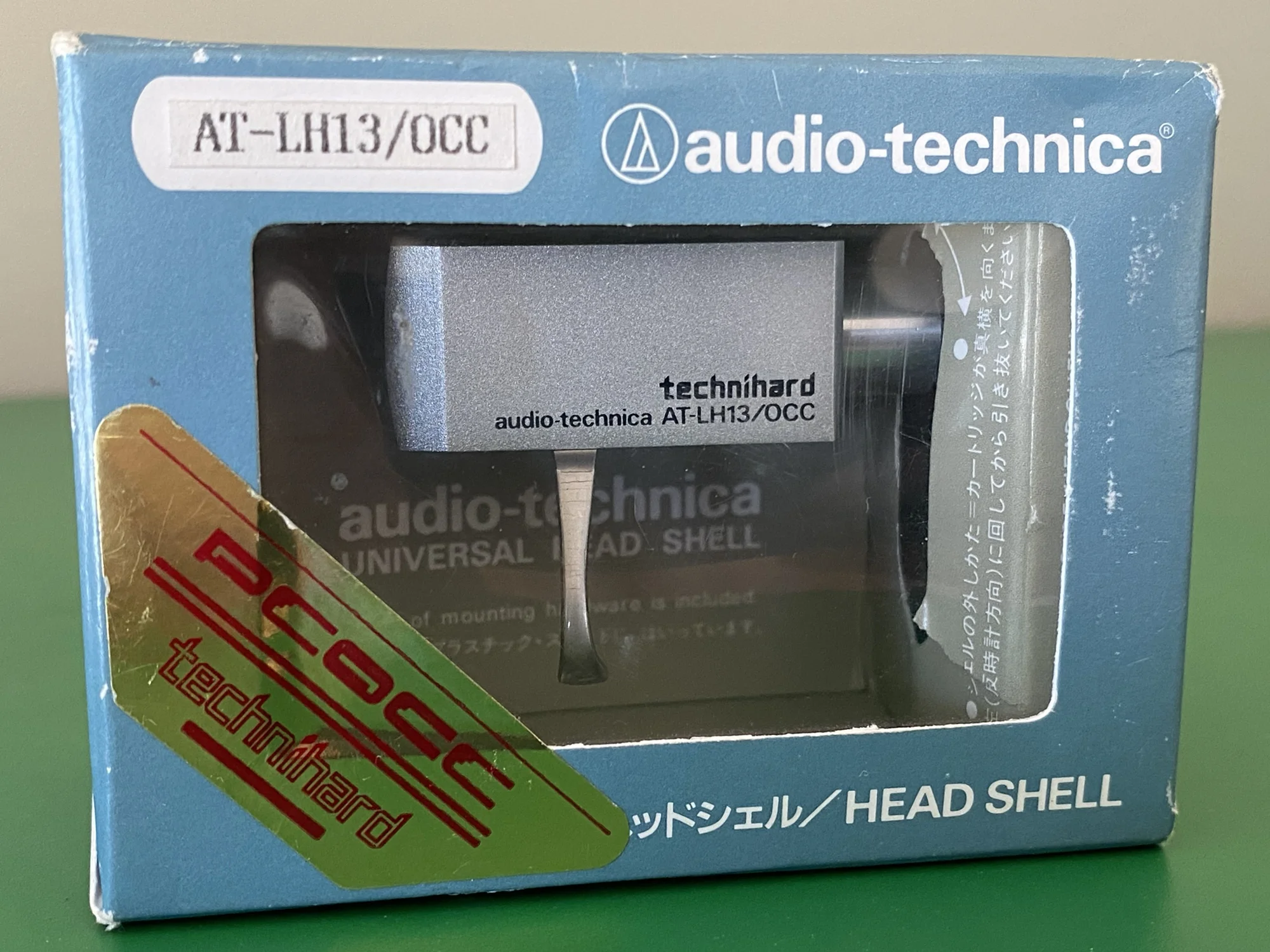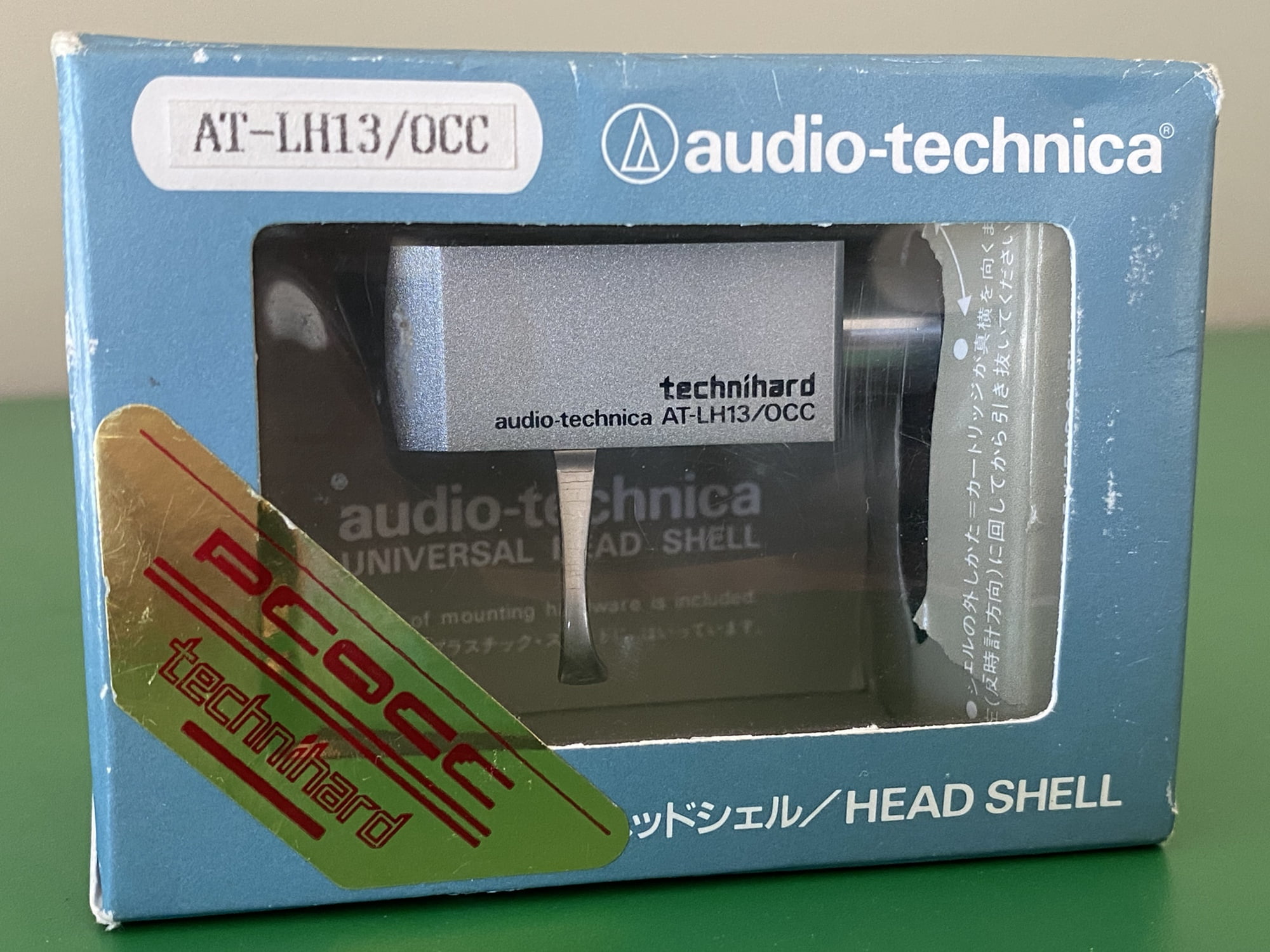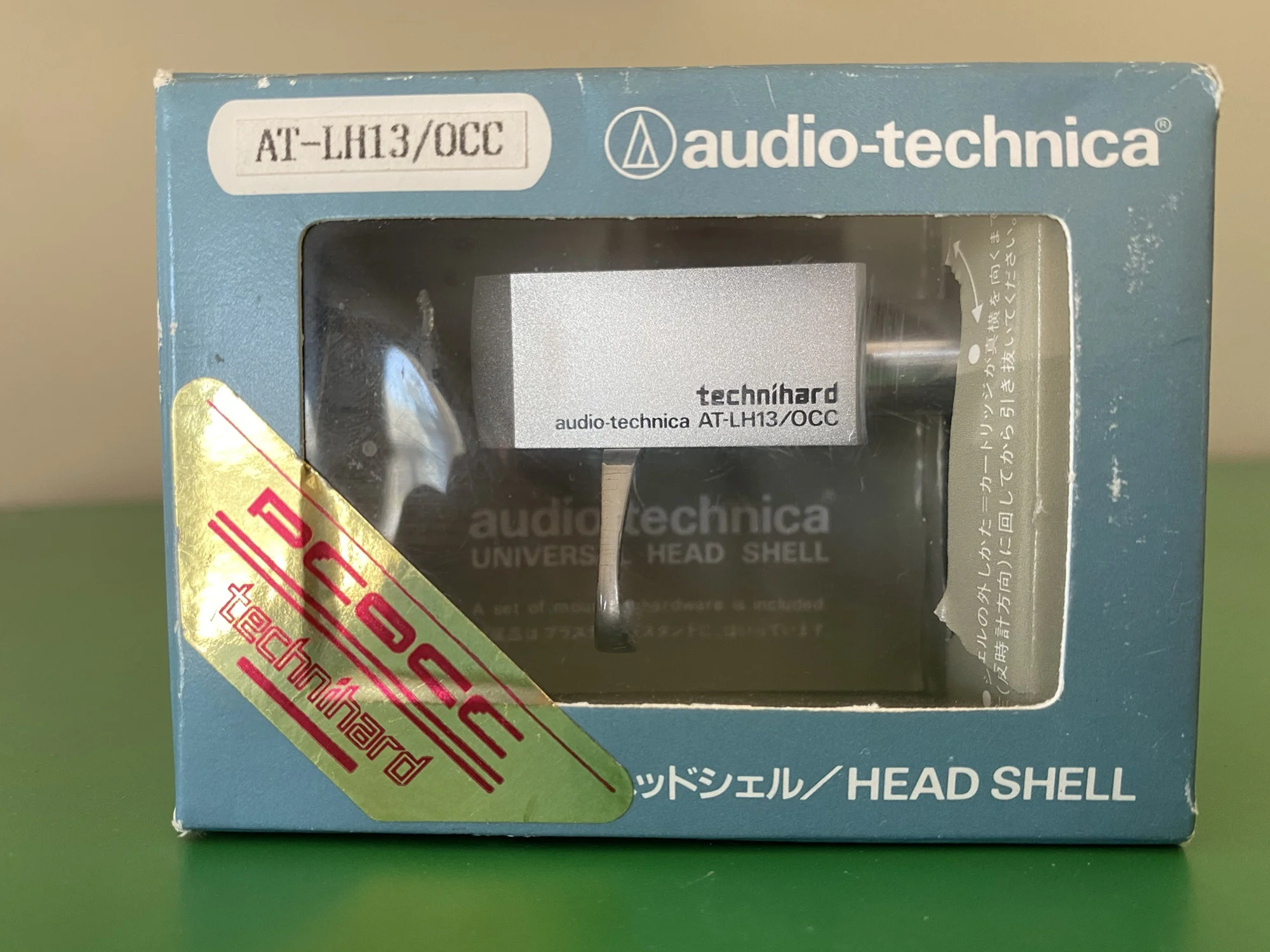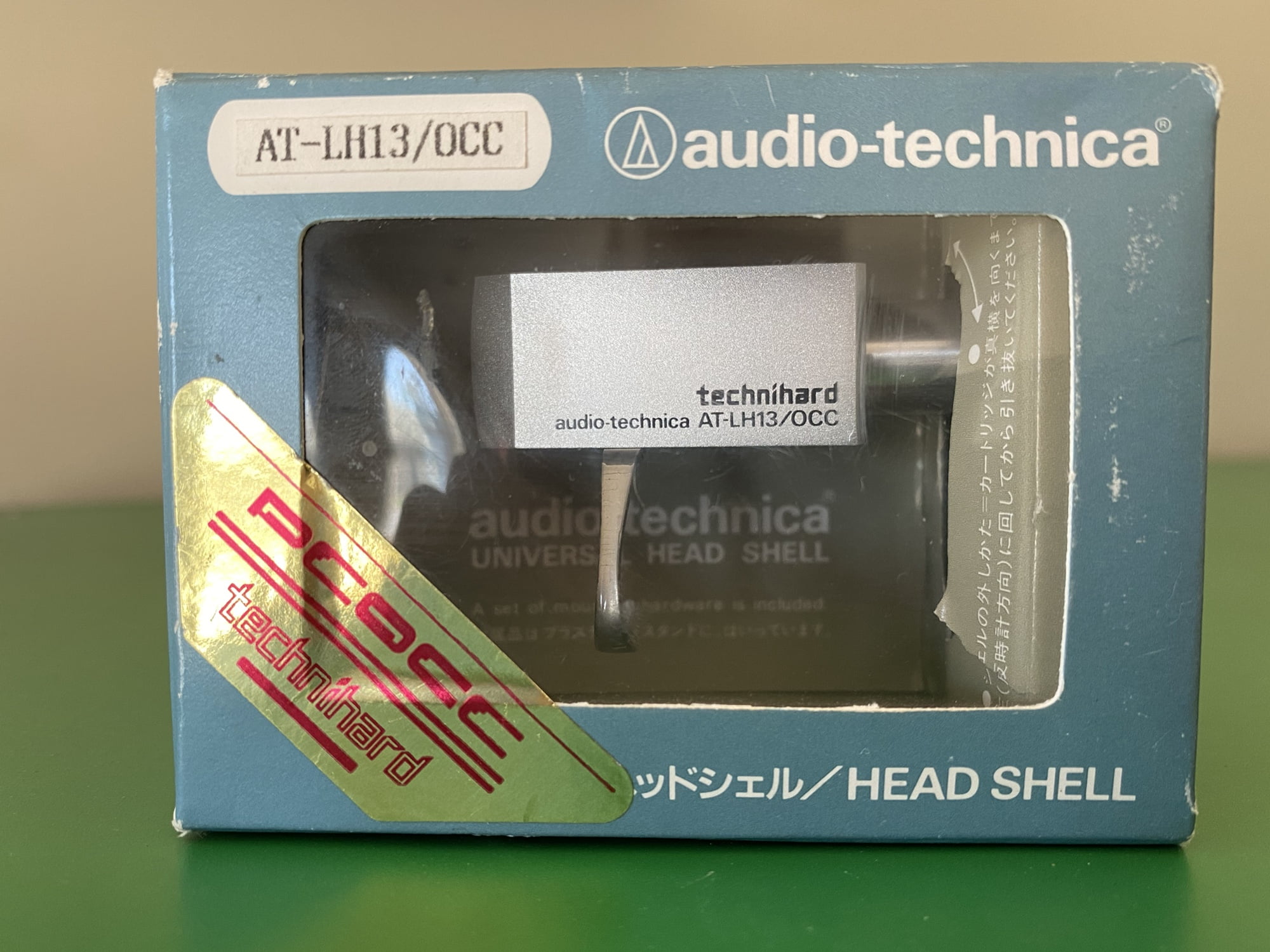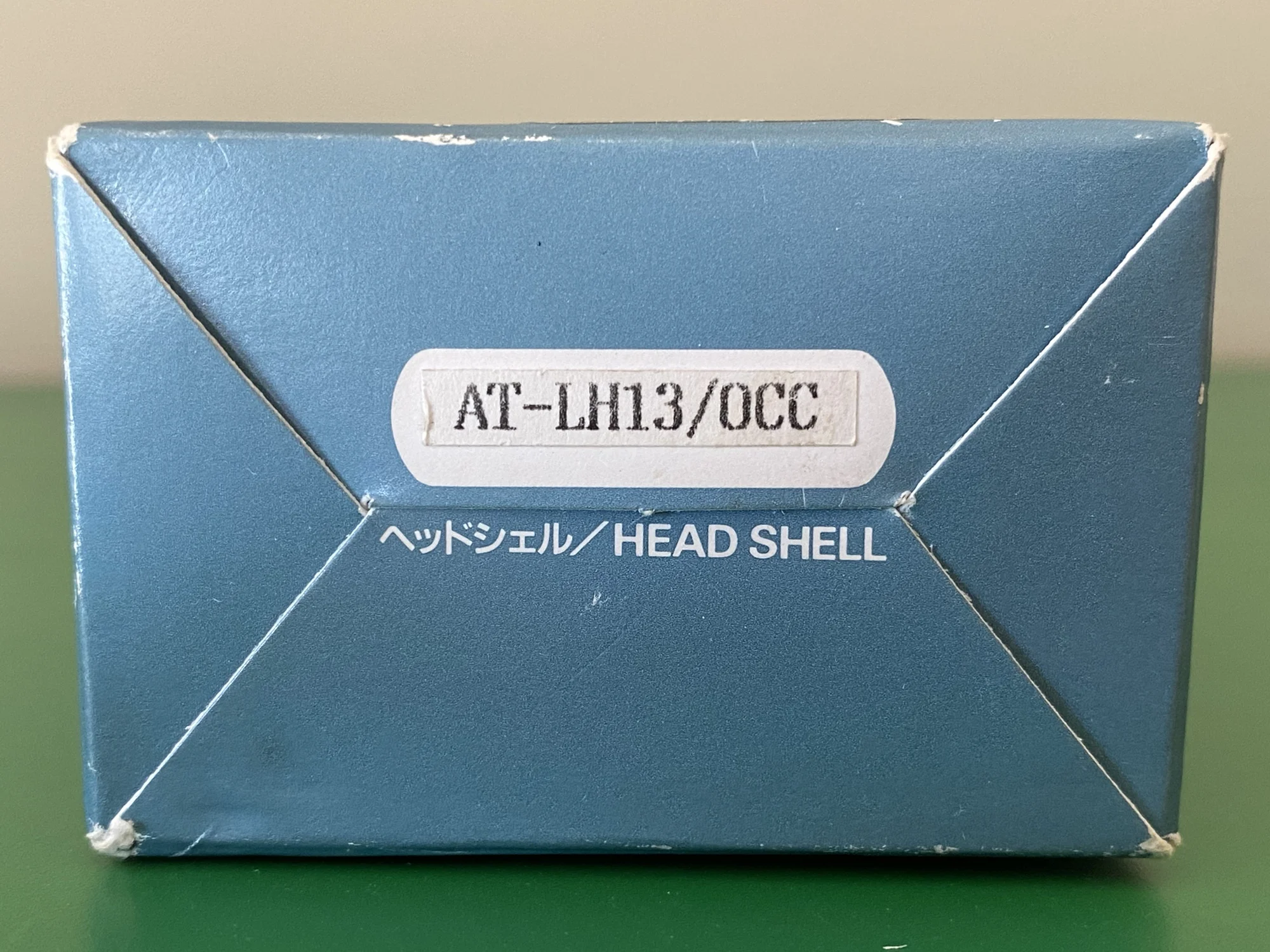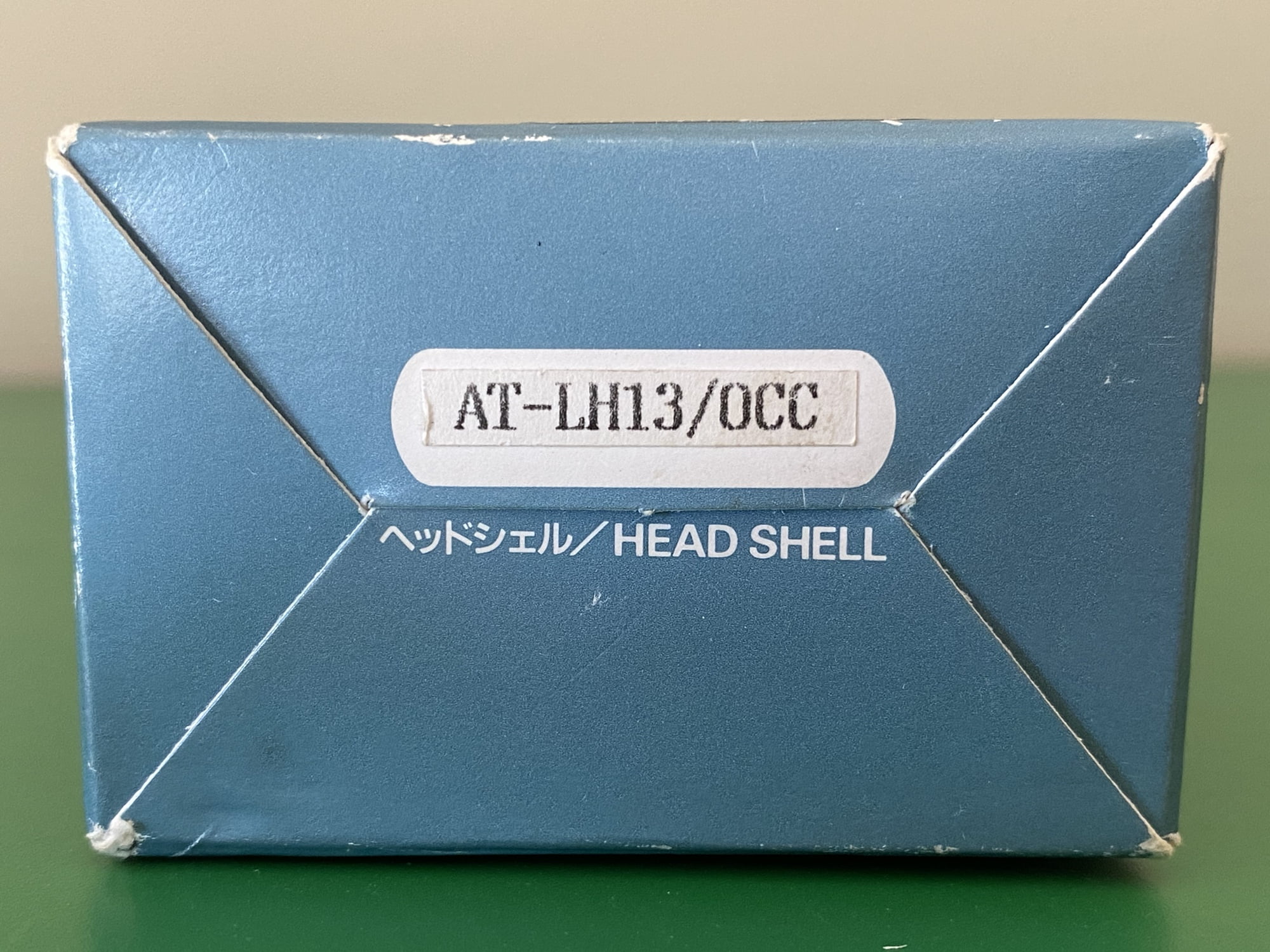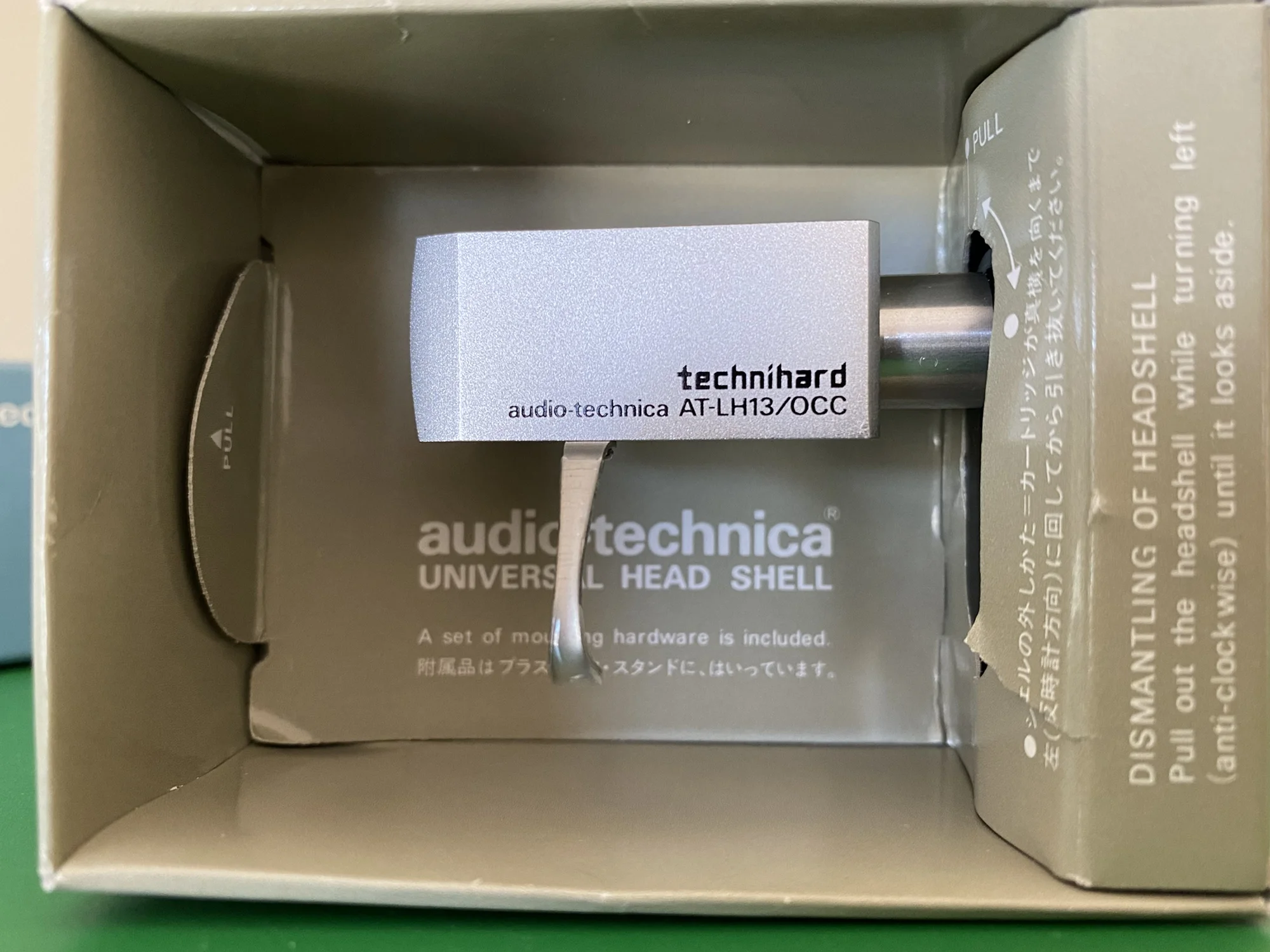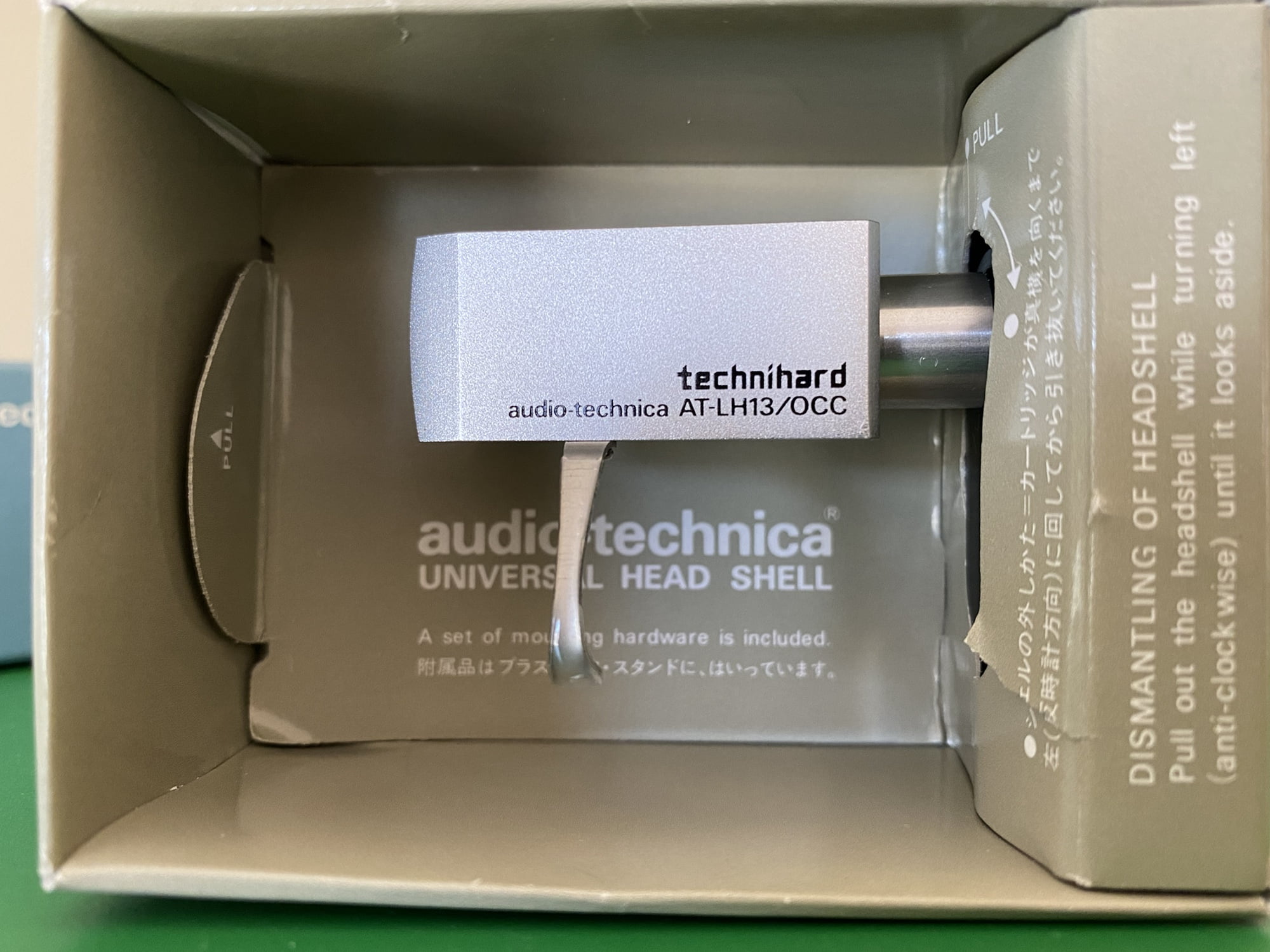 ---
This is the best adjustable overhang headshell Ortofon makes and one of the best available, period. It has a retail price of 189 EURO. Comes with its original box and headshell wires. Like new and a silly price of just $125.
UPDATE: SOLD!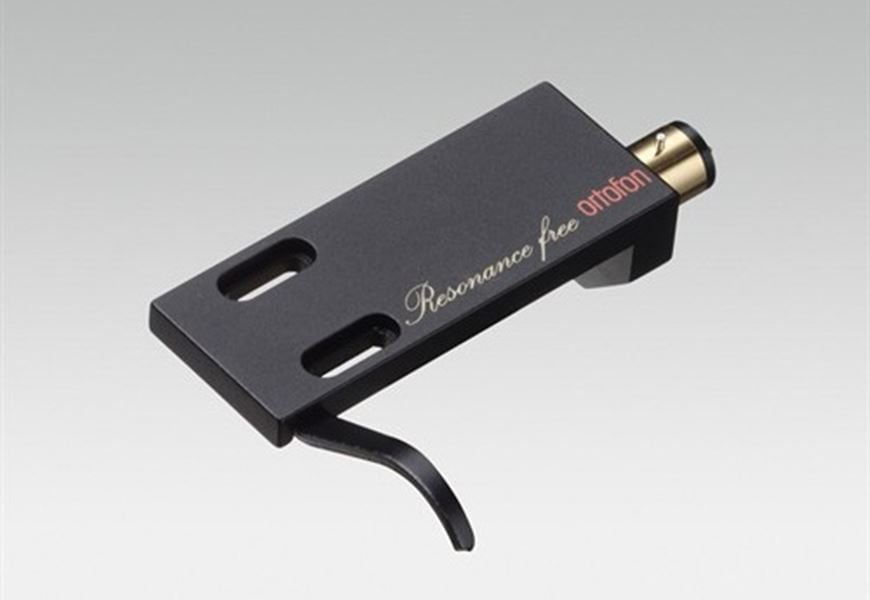 Universal mount
Magnesium with carbon fibre
Weight – 16.8 grams
Mounting distance – min 38 mm, max 46 mm
High Purity Copper headshell leads (LW-7N) included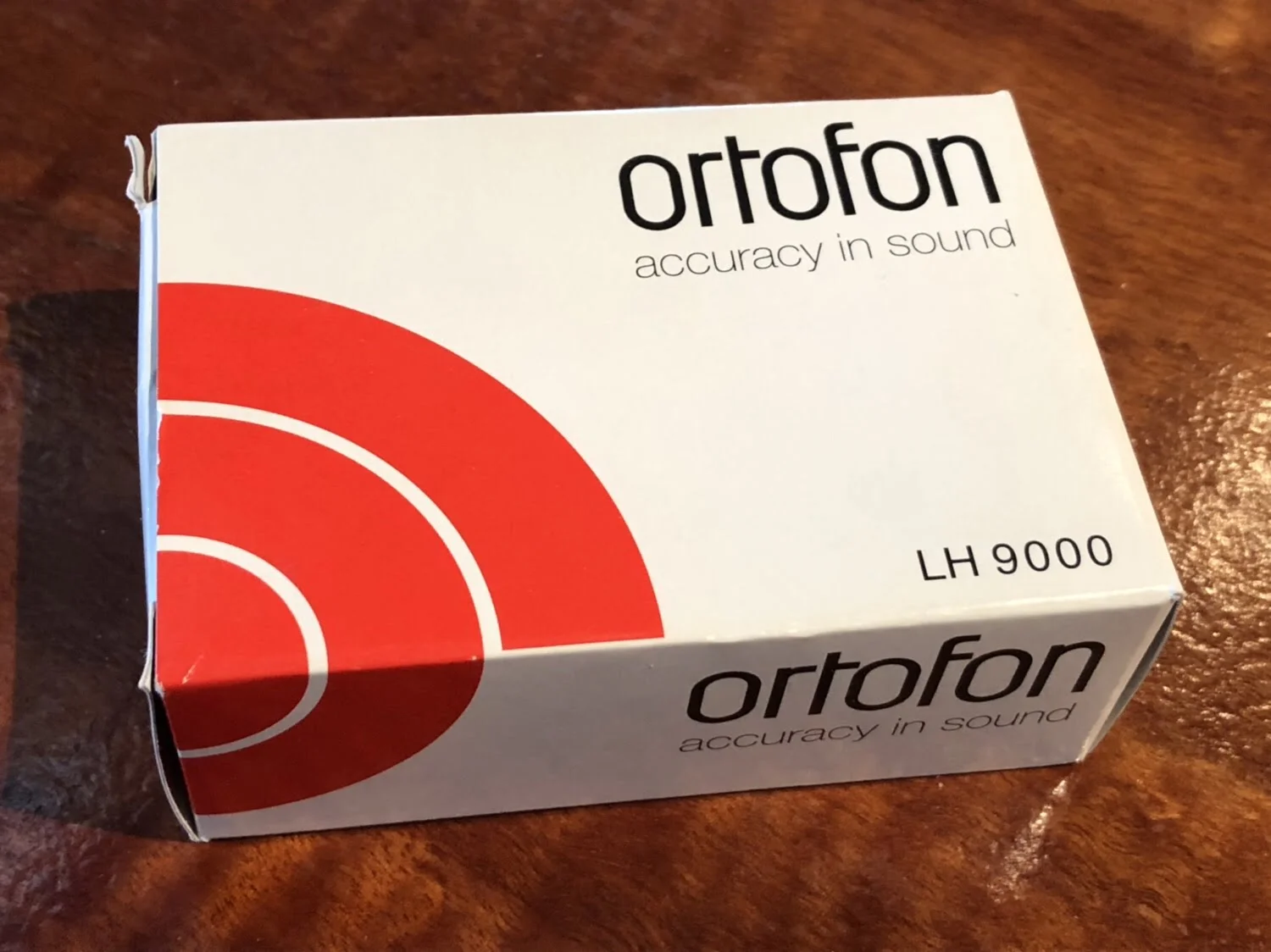 ---
Just in, this lovely Technics SL-23 belt-drive turntable, fully serviced and ready to go.
UPDATE: SOLD!
Yes, the Technics SL-23 belt-drive deck is one of the best sensibly-priced belt-drive decks from the golden era. In fact, people love these decks so much that they have a near-perfect 5-star rating on Vinyl Engine.
The SL-23 has a very well-deserved reputation for great performance and long-term reliability. Owners past and present speak of them with such enthusiasm that it's hard not to love these decks for those reasons alone.
Check out the rave reviews on the SL-23, plus my article on the deck, if you are interested.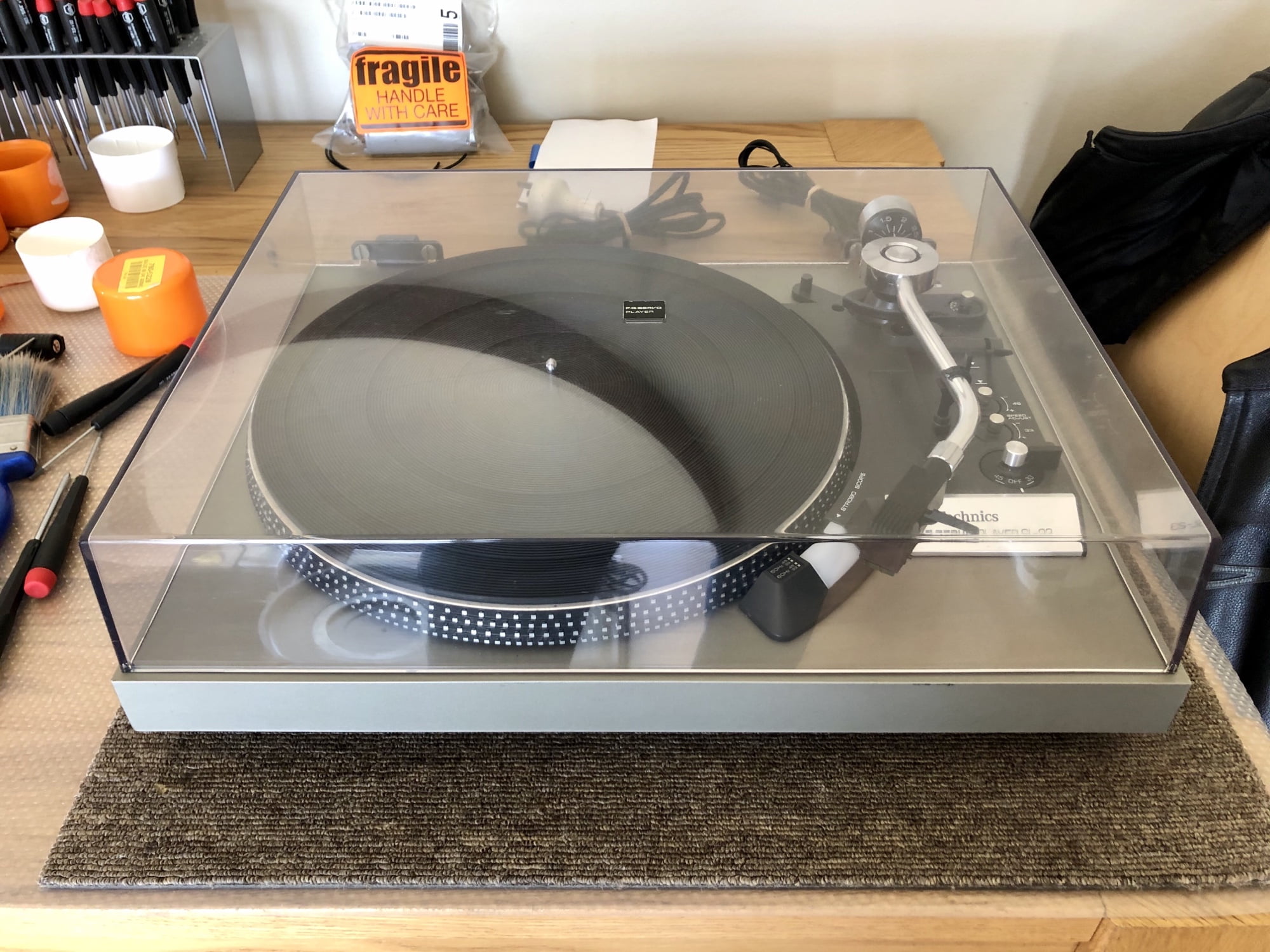 This Technics SL-23 is a winner, freshly serviced, detailed and ready to play vinyl. She received a proper Liquid Audio service, including:
New premium rubber drive belt (not eBay rubbish)
New Japanese stylus
Clean and detail
Mechanical and electronic service
Spindle bearing service
Motor service
New & upgraded RCA cable
Everything has been done properly, to factory standards. The deck comes with her original Technics cartridge and performs like new.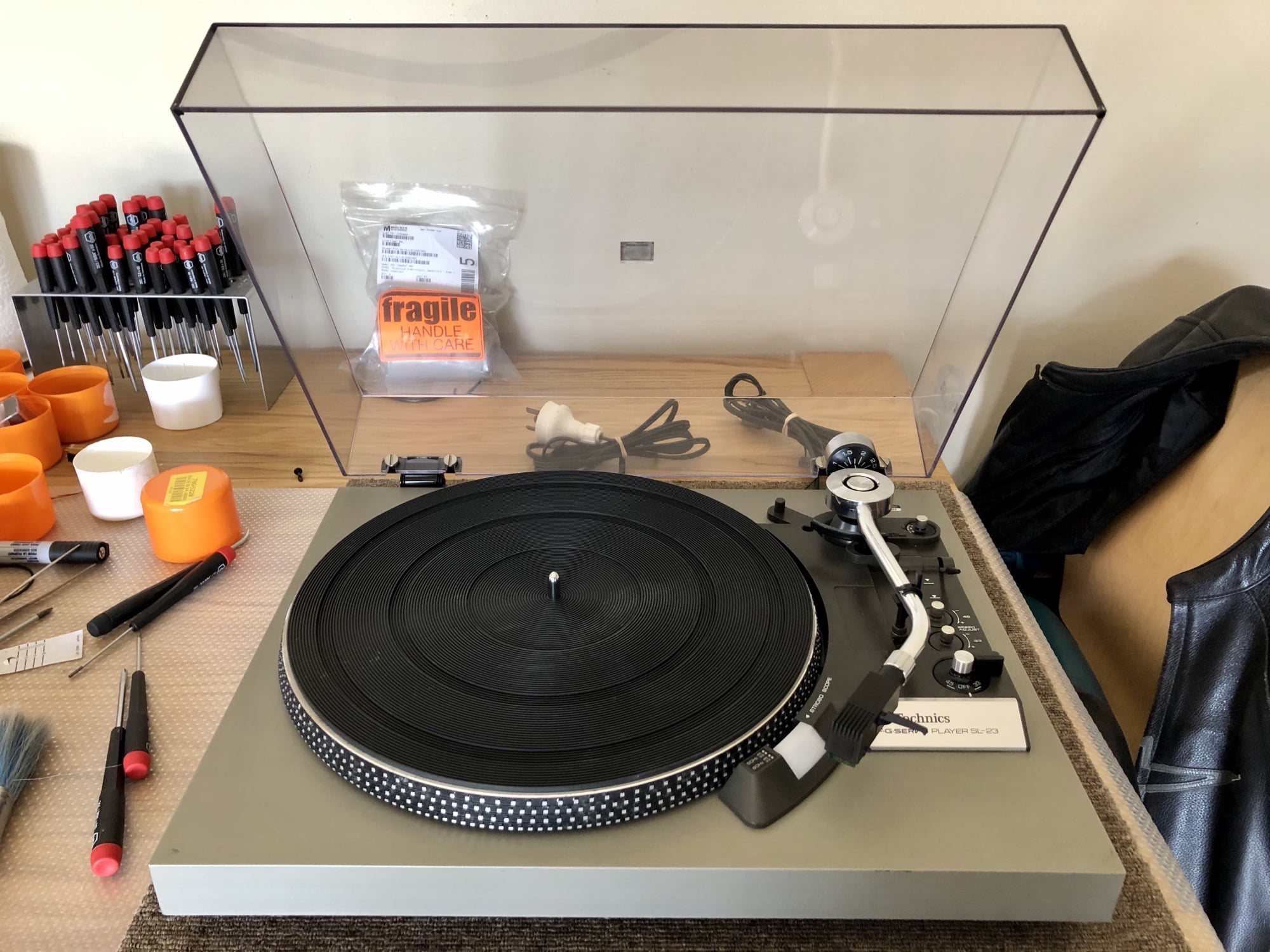 You're looking at just $495 for this little gem, ready to go, with nothing to spend. She's just received $300 worth of work and parts and comes with a 3-month warranty. This is, of course, a very different scenario to buying a rundown SL-23 off eBay or Gumtree and then having to pay to have proper service work done anyway.
If you compare what around $500 gets you new, well, it's all just rubbish. This is a proper Japanese hi-fi turntable from one of the great manufacturers. She provides really great performance and smashes new decks at this price and considerably more. There is also literally nothing to spend until your next stylus.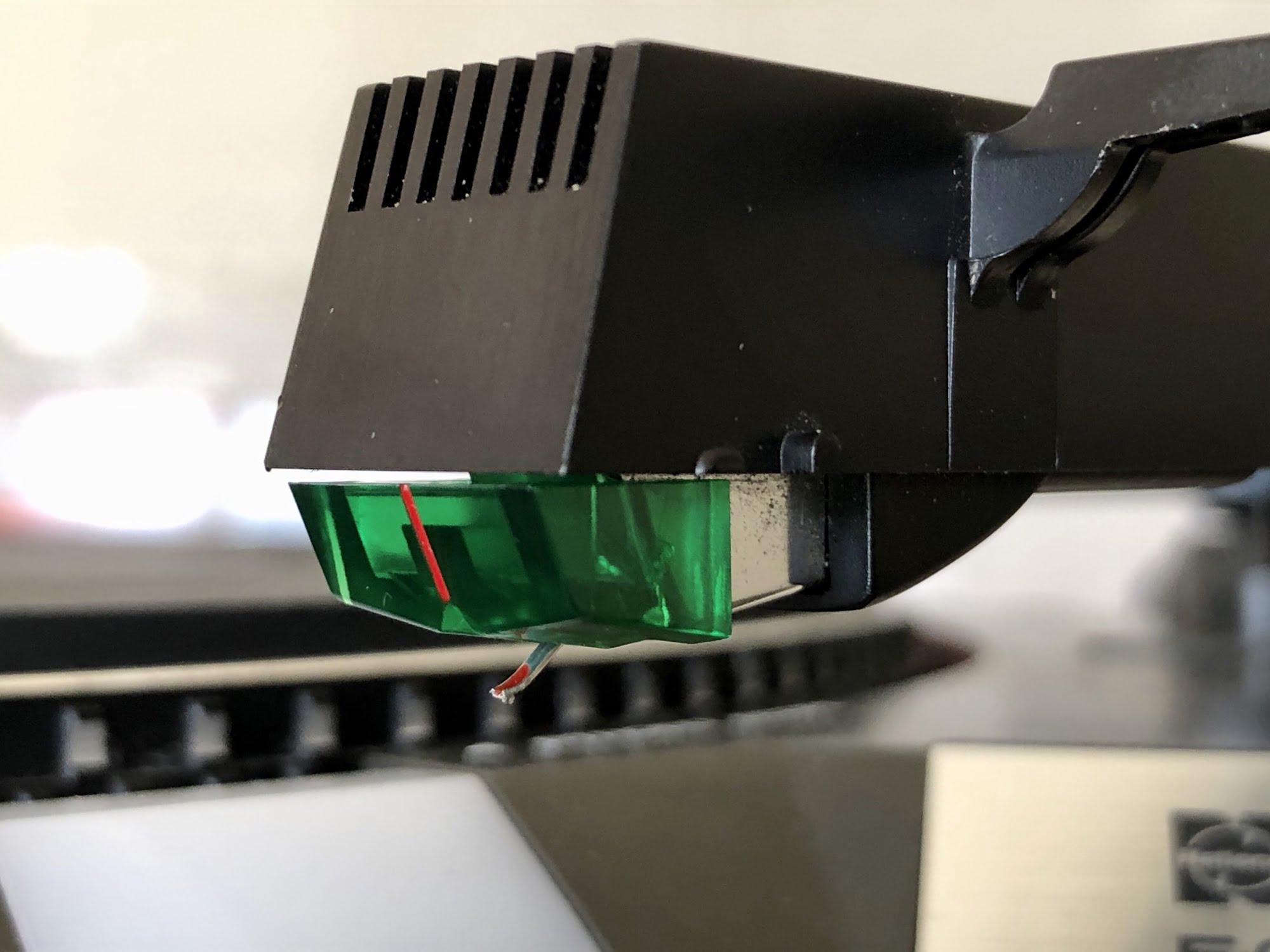 This lovely SL-23 is an orphan and very much deserving of a caring new owner. She would make a great first 'proper' hi-fi turntable for someone.
You'll love this one!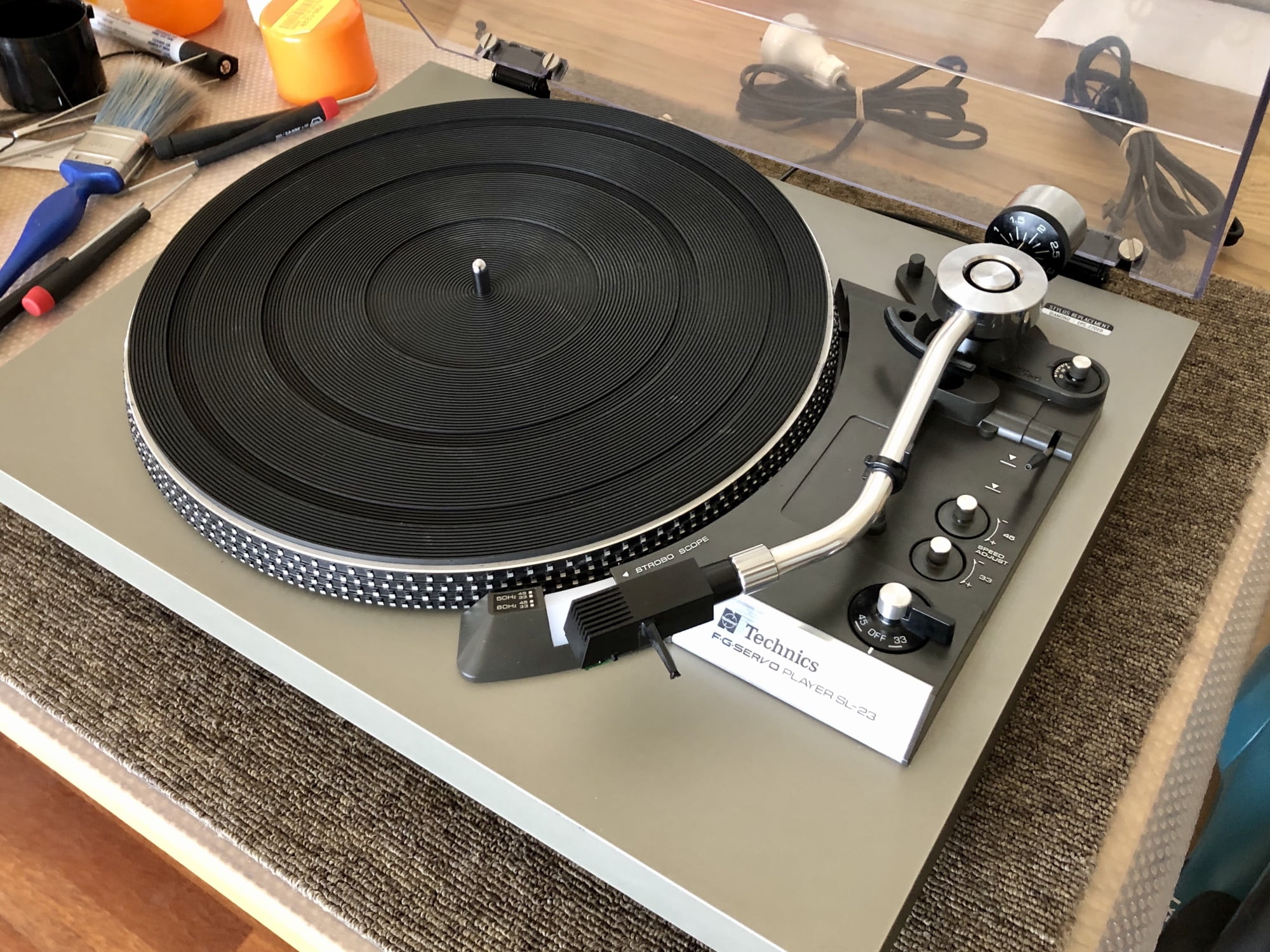 ---
For sale – my beloved Kenwood KD-600, from my personal collection!
I've been working on a secret project here @ Liquid Audio, a statement, end-game turntable resurrection. That project is now complete, details to follow, but because of this, my treasured KD-600 has to go.
UPDATE: SOLD within a day, to a very happy new owner!
Yes, my Kenwood KD-600 is for sale and yes, this is a super-rare opportunity to grab a highly sought-after and legendary vinyl spinner. It's hard for me to believe too, but I only need one turntable and I have three tying up serious funds, so it's a case of needing to rationalise.
This gorgeous Kenwood KD-600 has been a part of my personal collection for 15 years. She's played some amazing vinyl and never let me down. I'm genuinely sad to see her go, but she needs a new home. I have an idea where she might end up…
Key Features
It goes without saying that this superb deck is in pristine, collectors' condition. She features a gorgeous Jelco SA-750D tonearm ($1000), custom arm board made by yours truly, Jelco JAC-502 (Mogami) tonearm cable ($200+) and genuine Kenwood metal hinges, as opposed to the factory plastic ones.
My KD-600 is an unmarked, locally delivered Australian 240V unit. She plays records superbly and the combination of the Jelco arm and heavy ARCB chassis delivers what's on the record, without the extra flavour that some seem to like, but that isn't meant to be there!
In terms of maintenance, I've owned this deck for nearly 15 years so she's impeccably maintained and recently serviced. She won't disappoint.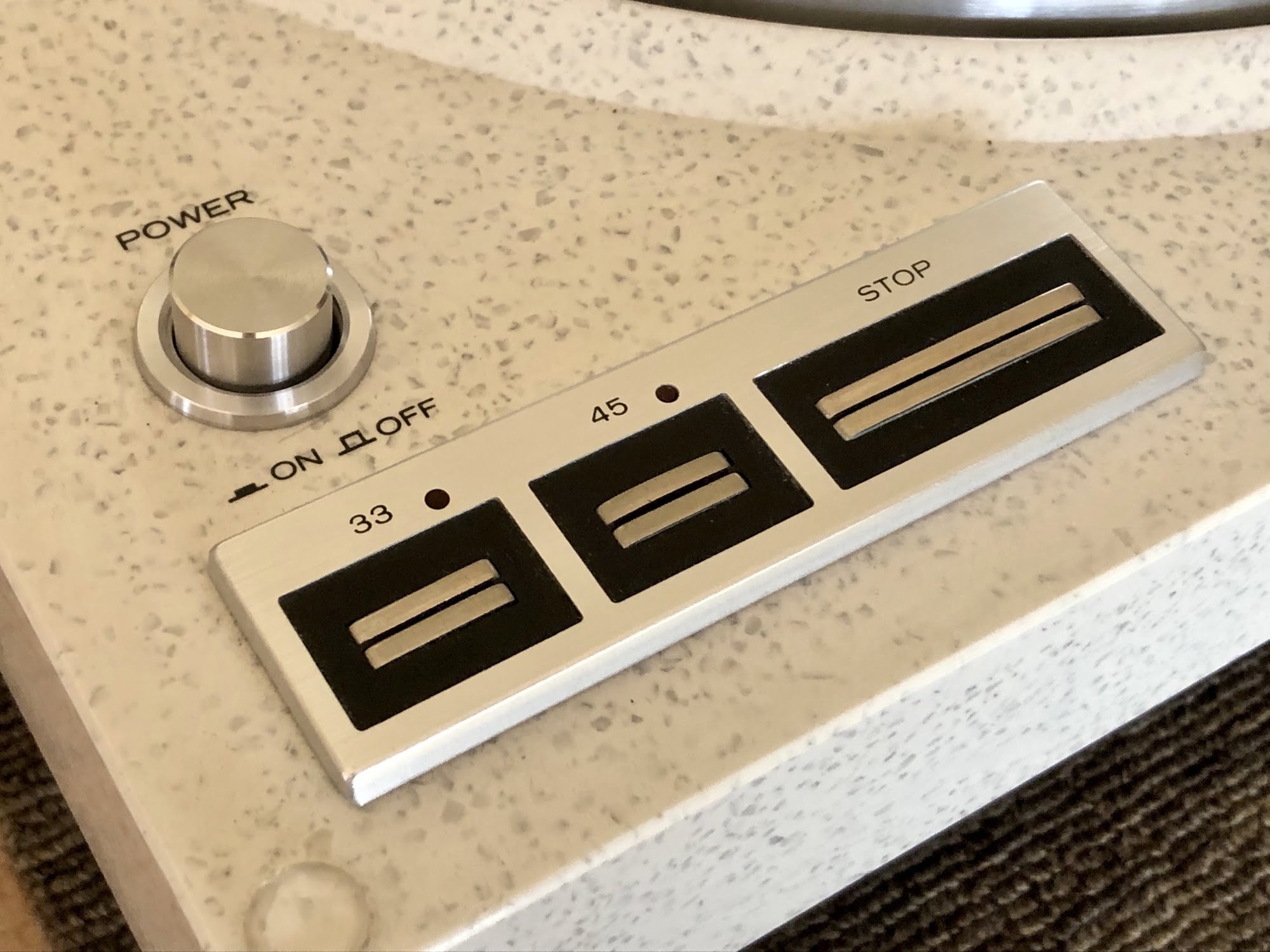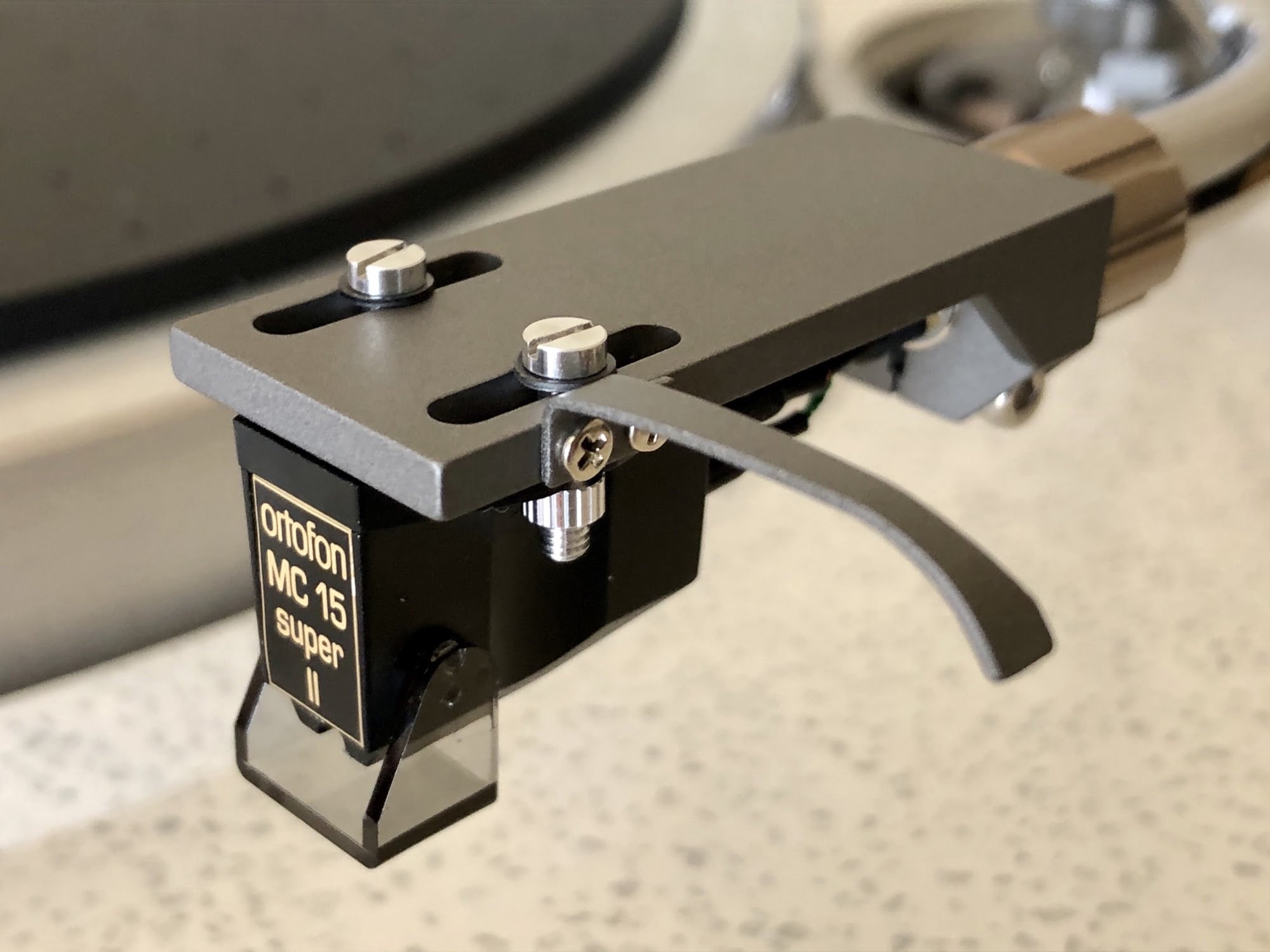 I've written about these very special decks many times over the years, so check this review, this previously sold beauty, this on my turntable and this service for more on what is certainly one of my favourite serious but not silly Japanese turntables.
I've had strong interest in this deck, so it will go quickly. Local buyers preferred, priced at around $2500 AUD.
UDPATE: SOLD!!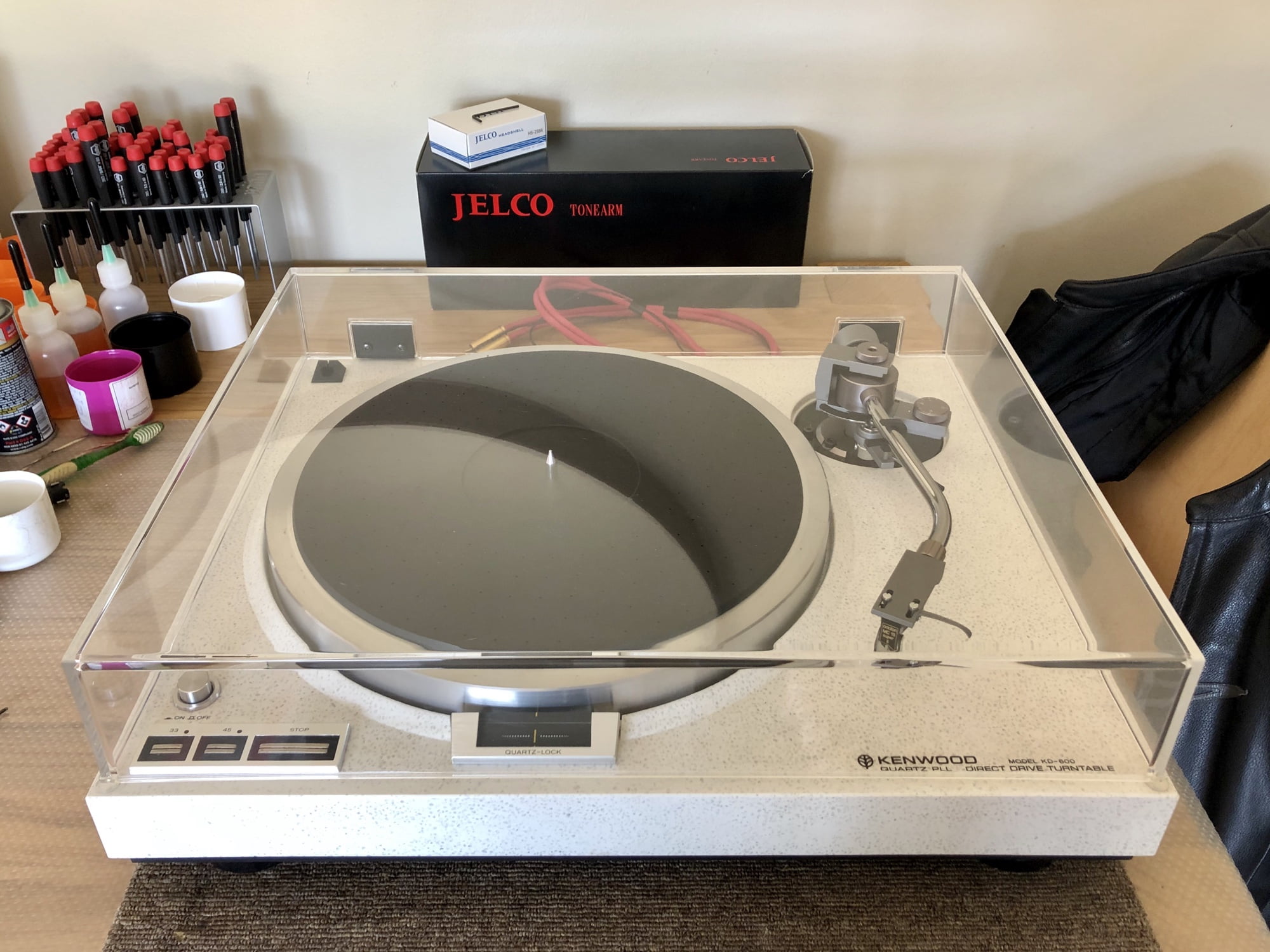 ---
WOW! Rare Kenwood KD-650 Direct Drive Turntable. Multi-Voltage, Restored, $1750 AUD.
UPDATE – Sold in less than 24 hours to a very lucky new owner!
Turntable lovers, take a look at this. Here is a rare opportunity to purchase this stunning Kenwood KD-650 direct-drive turntable. These decks almost never come up for sale, but this restored and serviced KD-650, in superb original condition, is ready for her next owner to enjoy.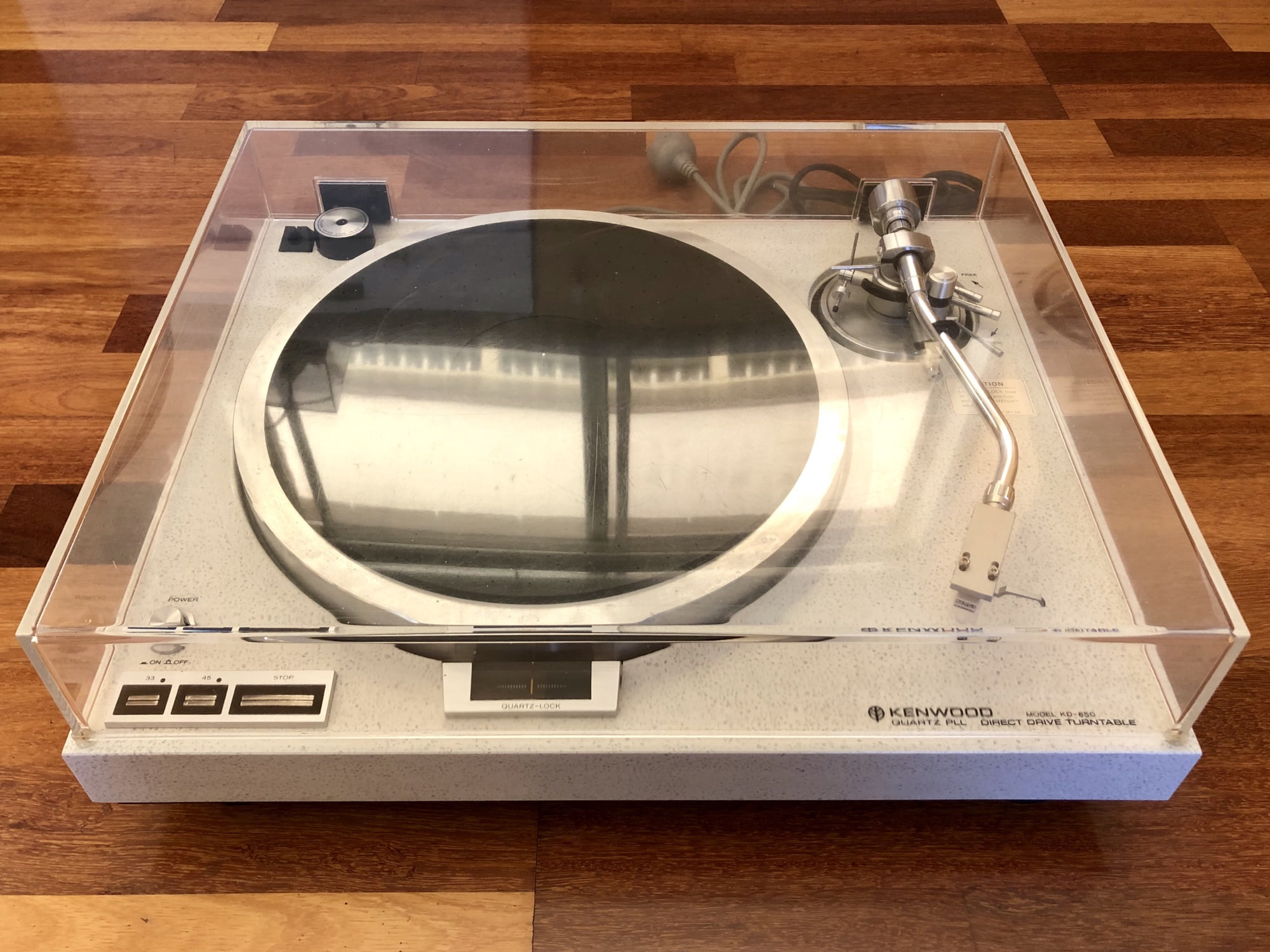 The KD-650 is 15kg of metal, synthetic concrete, acrylic and computer-controlled motor. She plays records superbly, as one would expect of a deck like this from the golden era.
Of course, sonically and build-wise, it crushes new decks at this price point and above. It also has real vintage audio cred and sonic goodness that new stuff will never have.
Decks like this KD-650 make modern gear look lame to be brutally honest. There will come a time when you won't be able to buy a KD-600 or KD-650 for any less than 5K, but in the meantime, thank goodness we still can.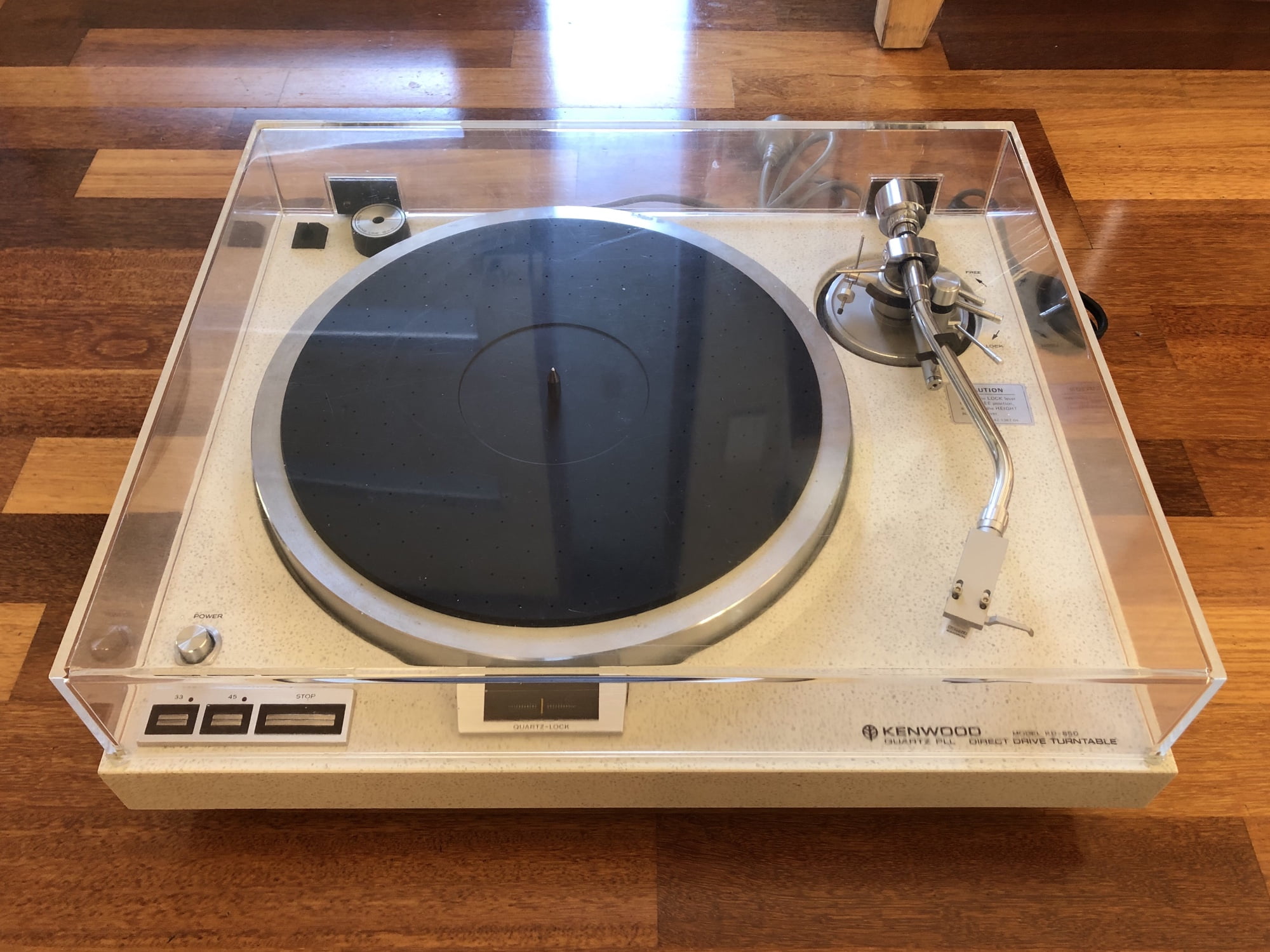 I recently overhauled and serviced this machine, installed new lighting in the power/locked indicator, replaced all the small control board capacitors, serviced the motor and just installed a brand new Rega Carbon cartridge to ready the deck for sale. The cartridge has zero hours use.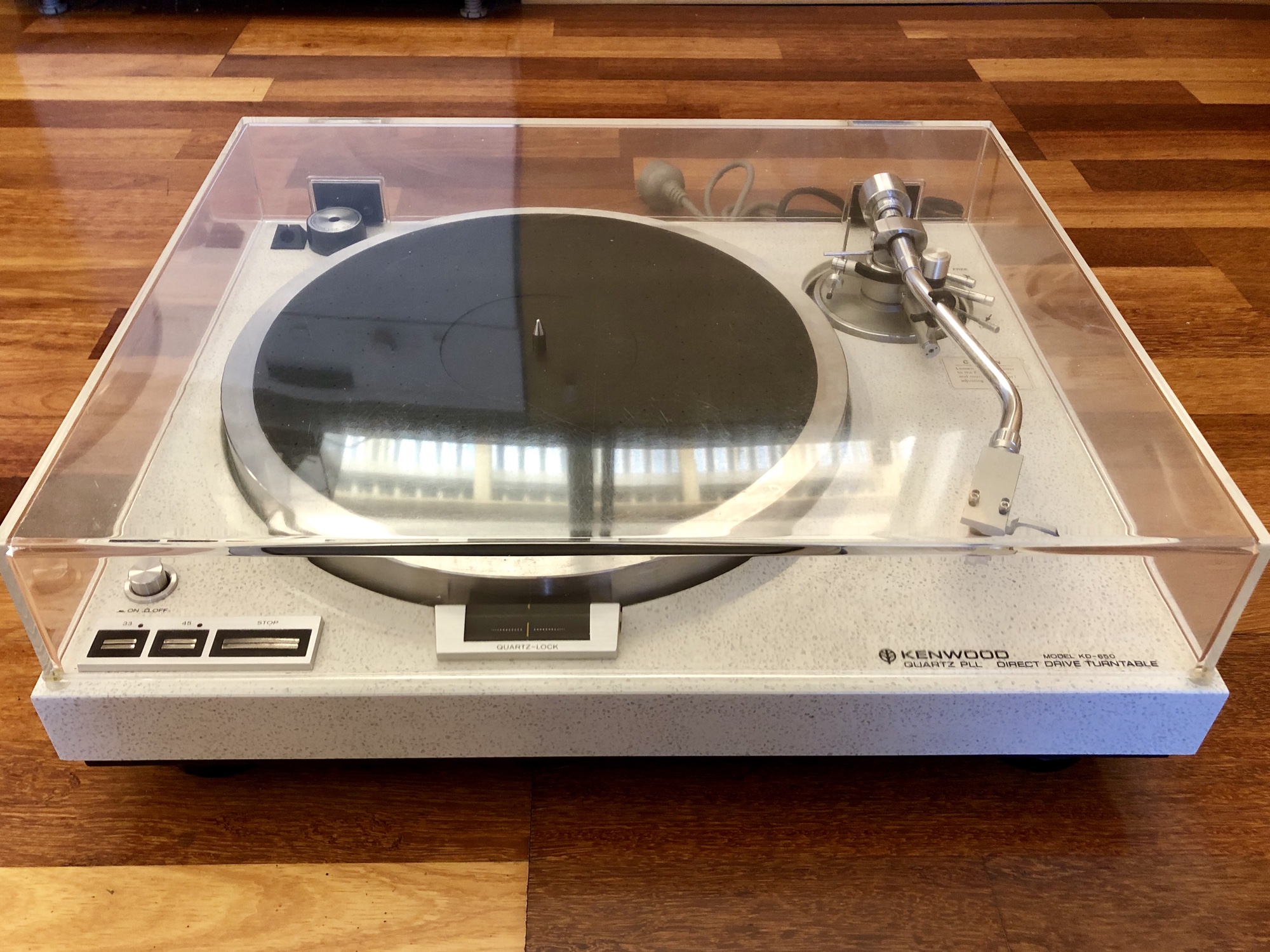 This deck is ready to play records. Any cartridge can, of course, be supplied and installed at the purchaser's request.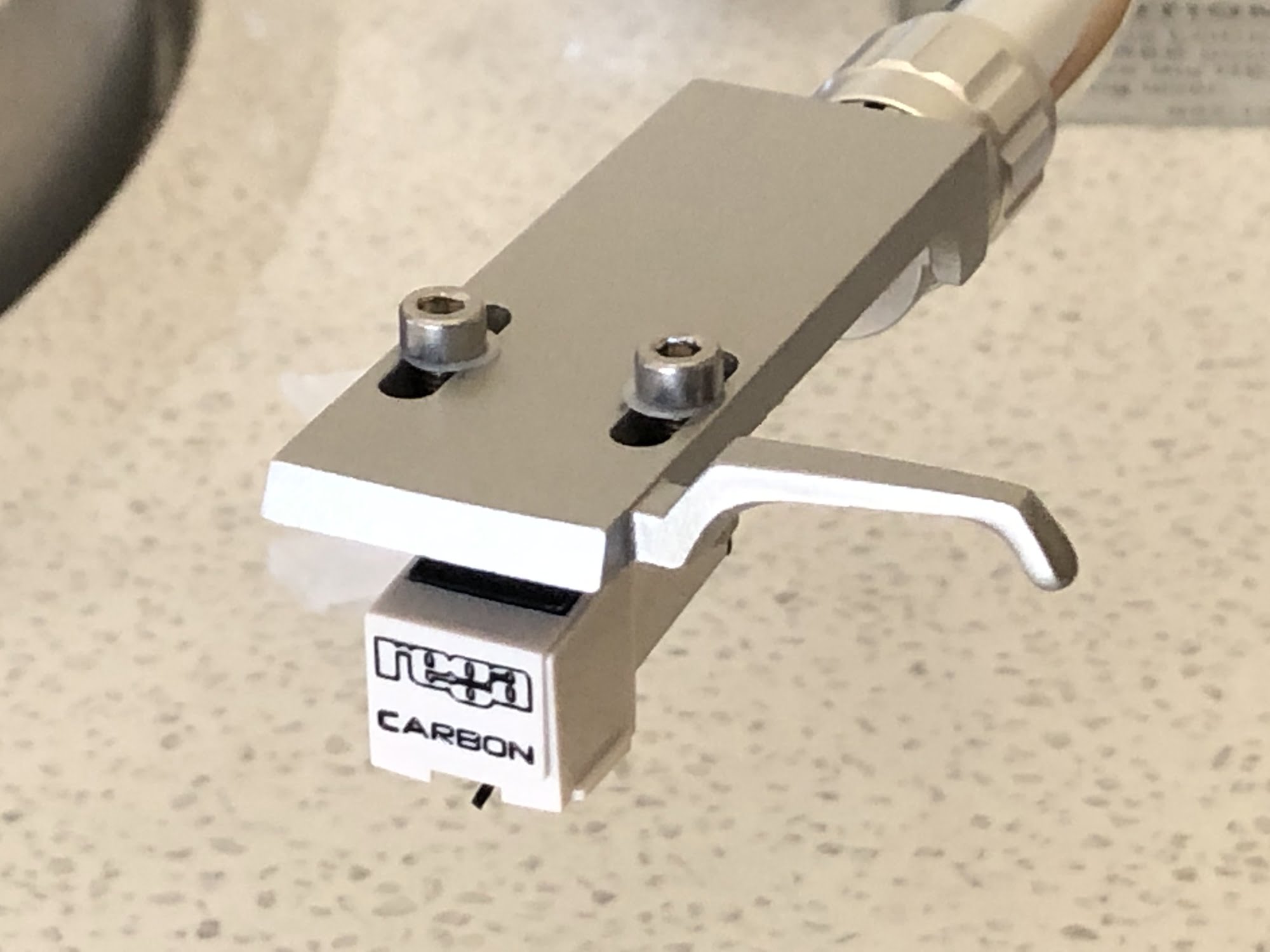 The owner of this gorgeous deck has a genuine reason for sale. He just purchased an even better (and much more expensive) turntable and can't justify keeping both. His loss, your gain!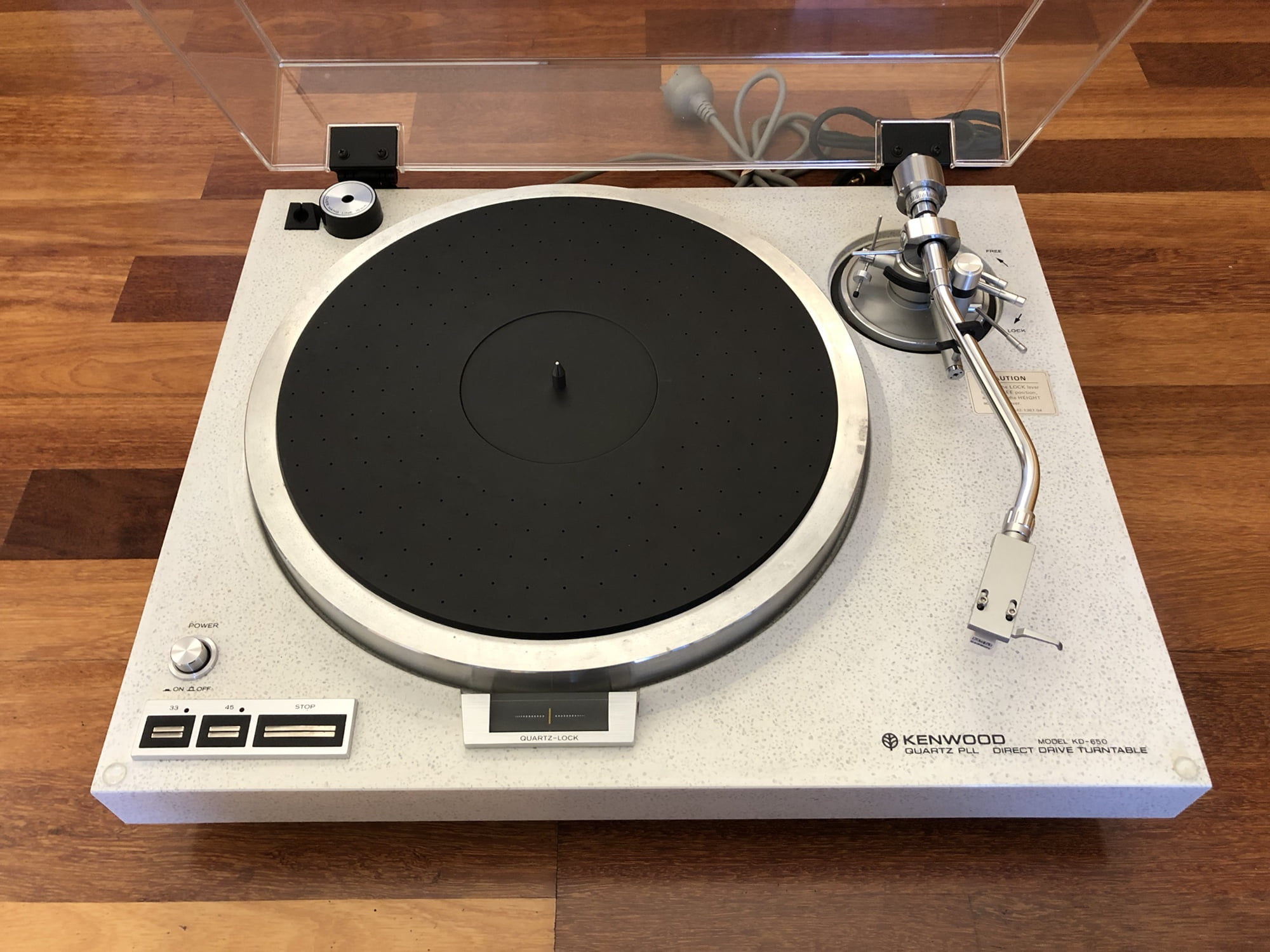 Note that whilst the arm lifter lowers the arm nicely, it returns to the lowered position by itself. I just added some fresh silicone damping oil though and it's behaviour has improved.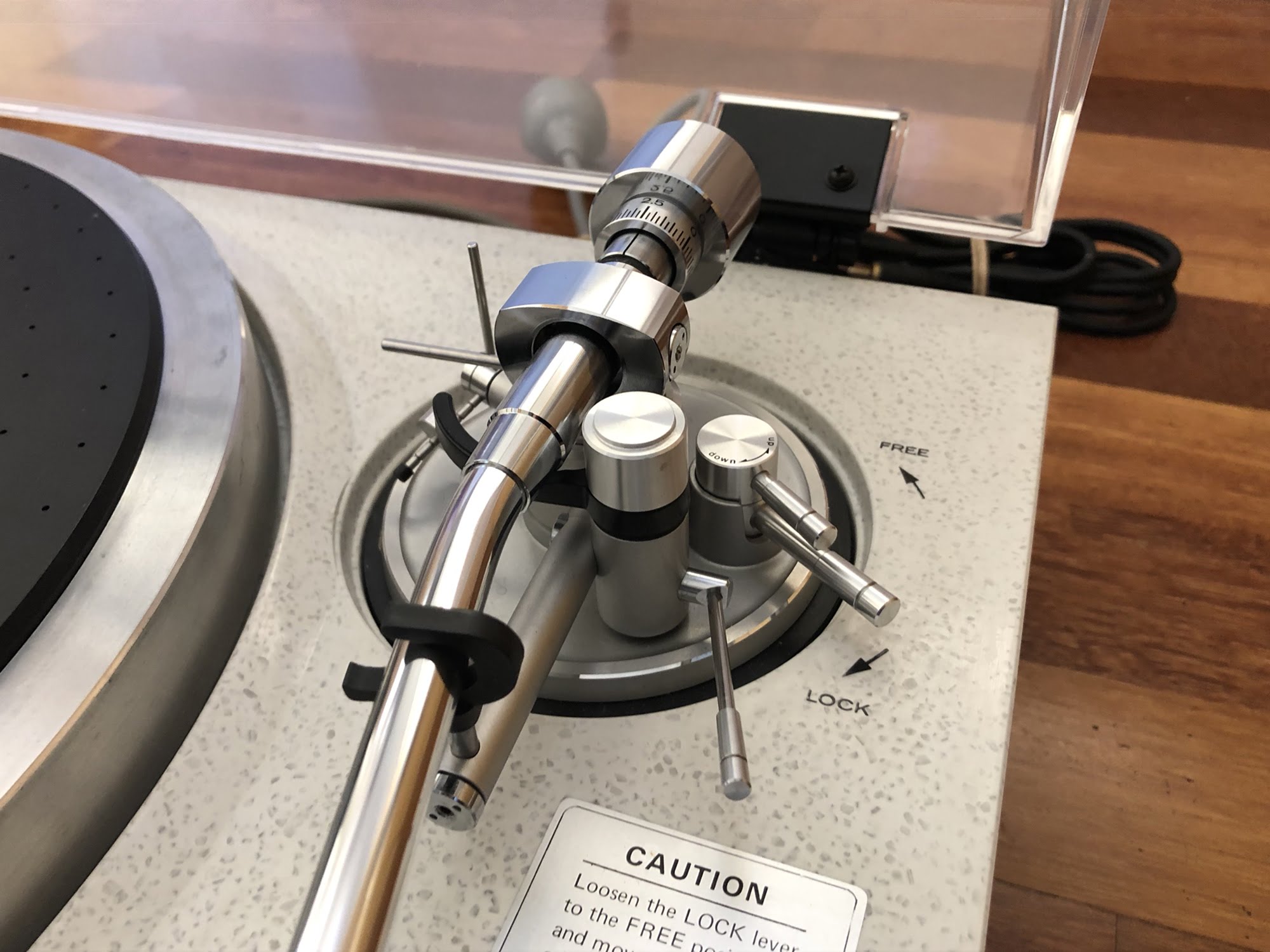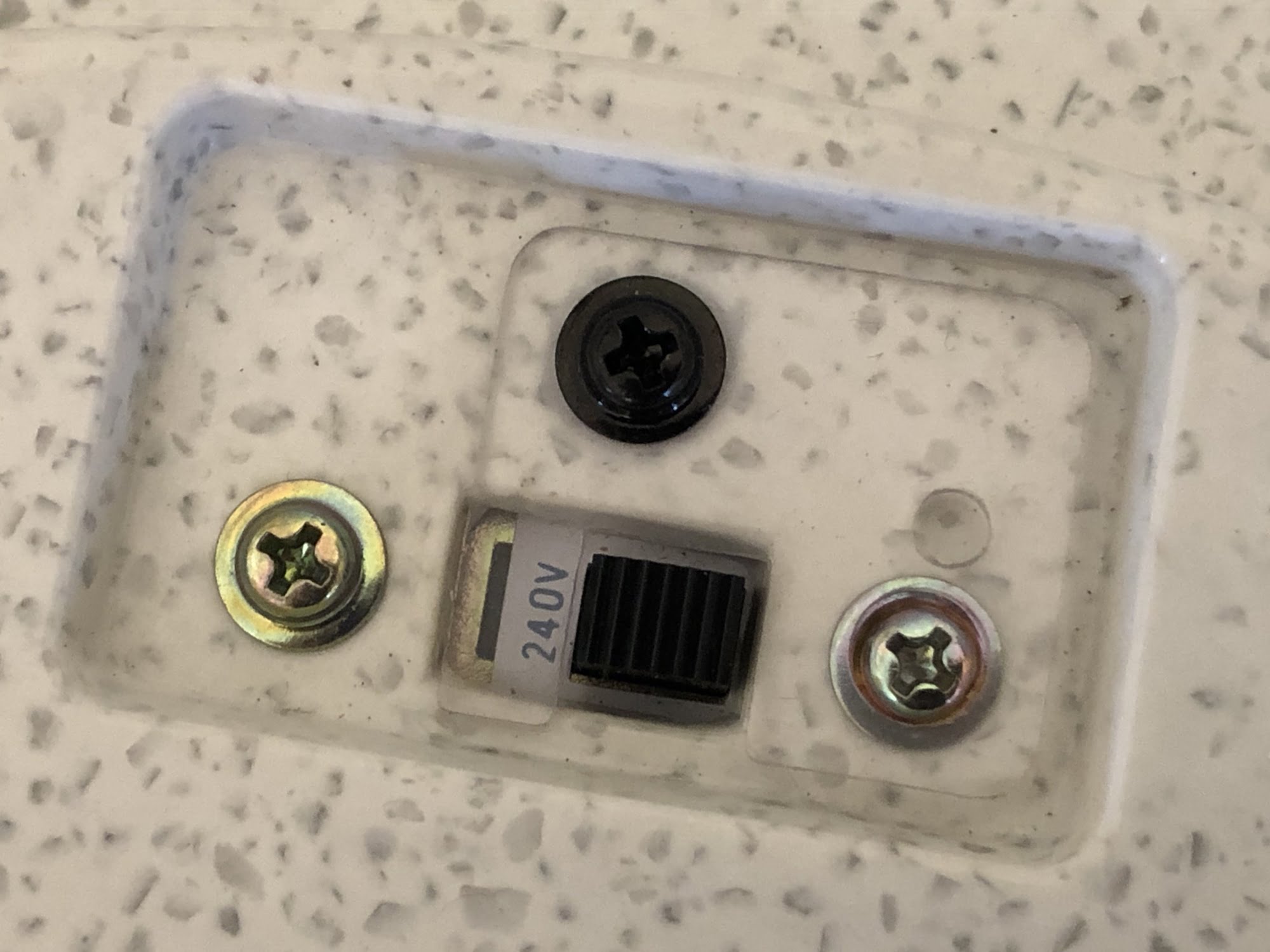 International shipping is possible, though expensive. I'd factor in $500+AUD insured shipping to Europe or North America. To avoid any risk of damage, a local sale is very much preferred.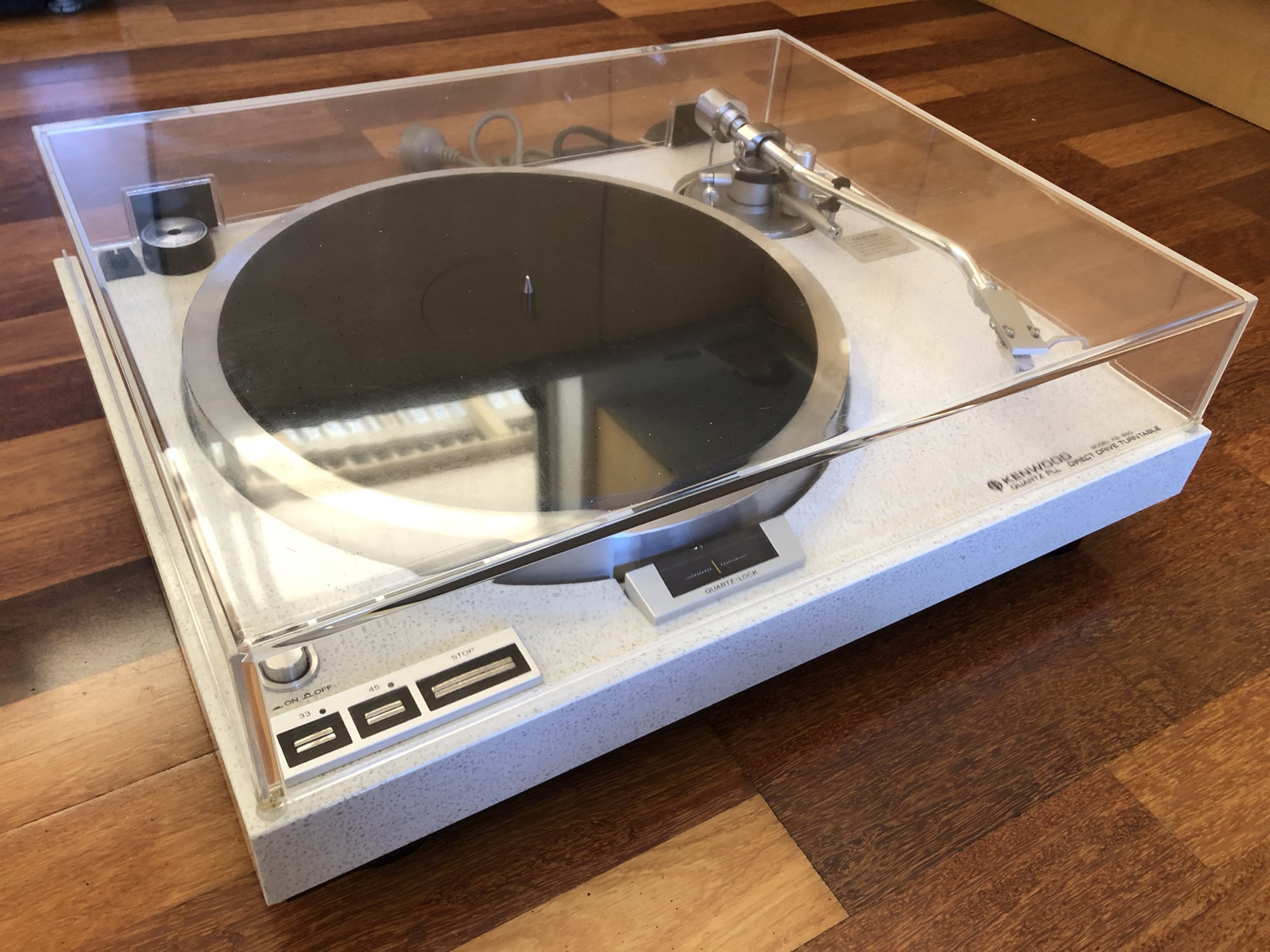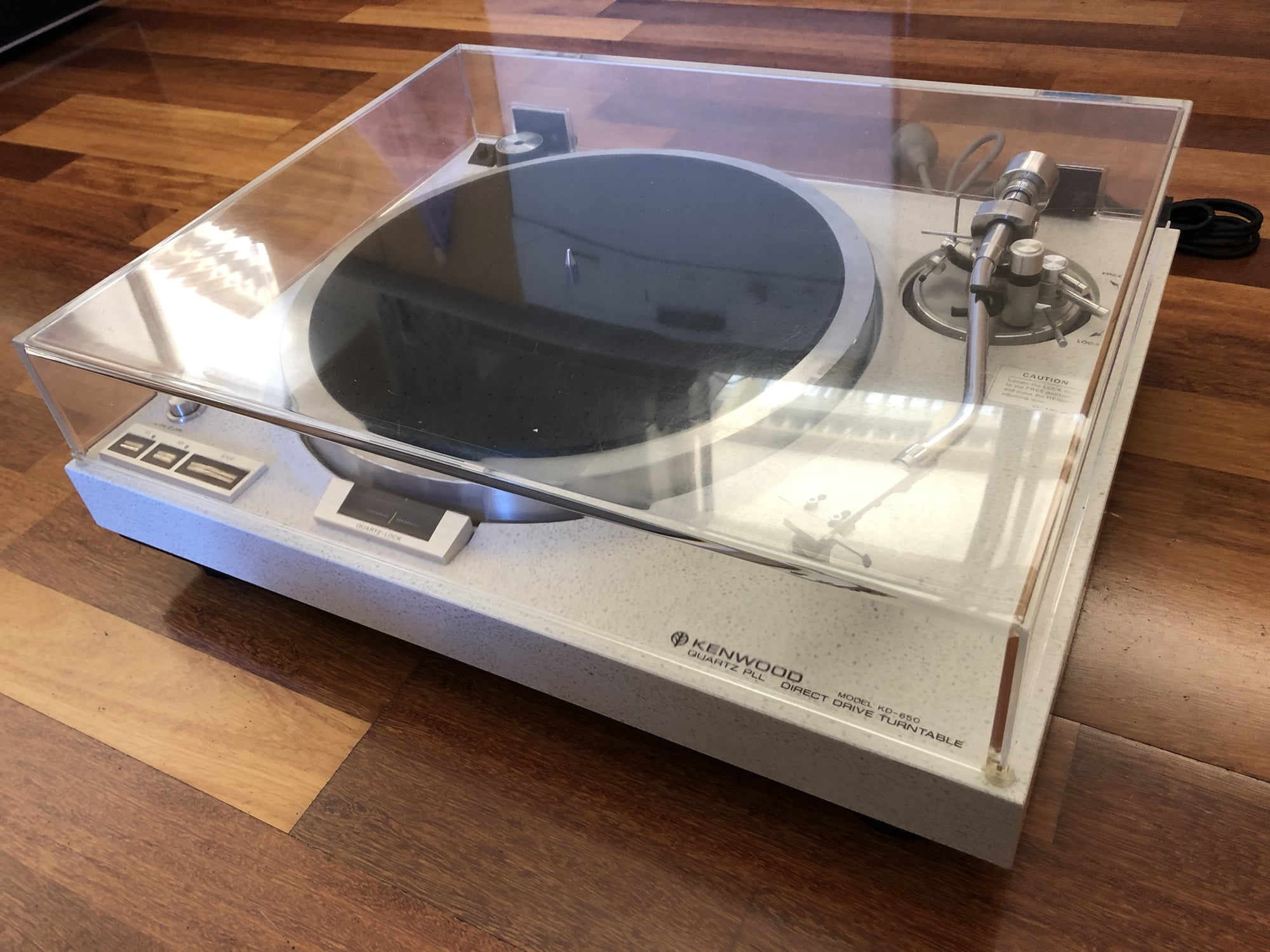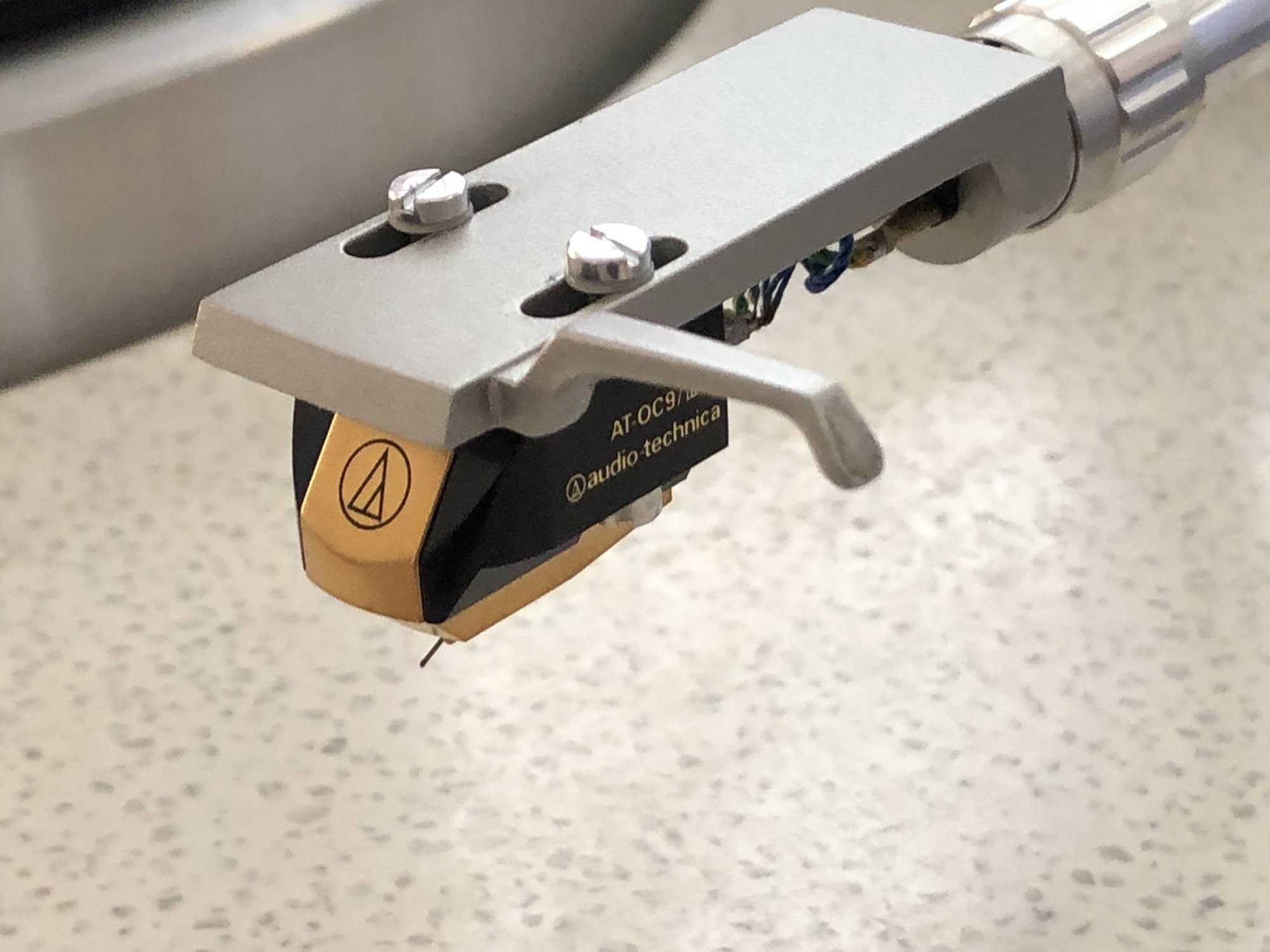 If you have queries or questions about this beautiful deck, let me know.
---
Pro-Ject Puck Record Clamp
Just in, one perfect and as-new Pro-Ject Puck record clamp.
This is a very well-made, mass-based record clamp. They are a fantastic addition for turntables that can handle the 750g additional mass.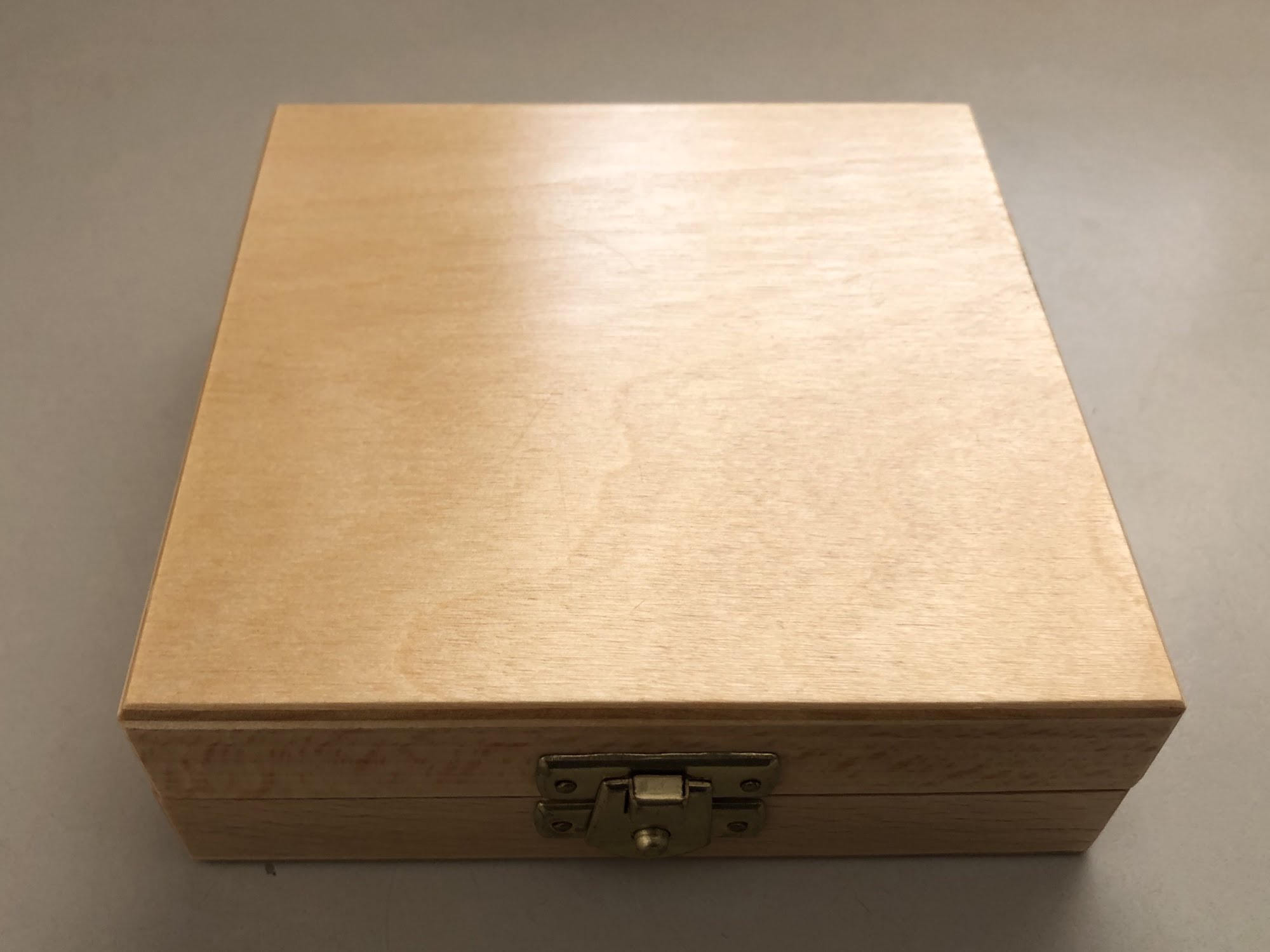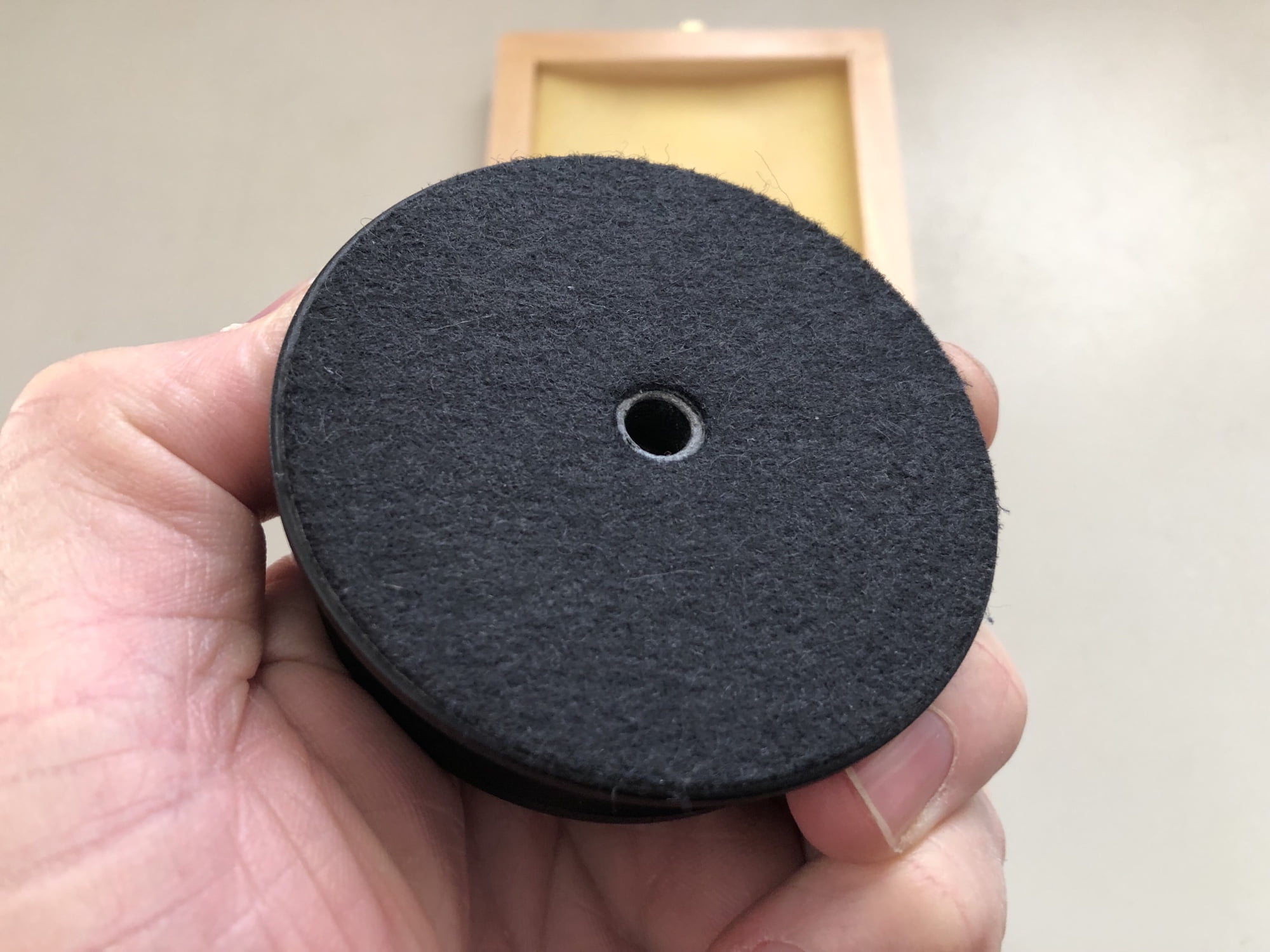 RRP is $99, this one is perfect in every way and can be yours for $75.
---
Musical Fidelity M1 DAC – Upgraded by Liquid Audio – for sale on consignment – $595.
Update: SOLD, to a second very happy owner!
Just in, this gorgeous Musical Fidelity M1 DAC. I sold this about 6 months ago to a regular customer who absolutely loves it. He's just purchased an even better DAC from me though, my stunning, upgraded Musical Fidelity TriVista 21, so the M1 is for sale here, on consignment.
My customer told me this upgraded M1 easily beat his Yamaha CD-S1000 CD player. He now uses the Yamaha as a transport, initially into this M1 and now into the TriVista.
I've extensively improved this DAC and she performs very well indeed, far better than stock, which is already very good. Check out all the details.
You get premium DAC punch with this improved M1, plus a contemporary DAC chip and balanced output for a very reasonable price.
Get in touch for more details.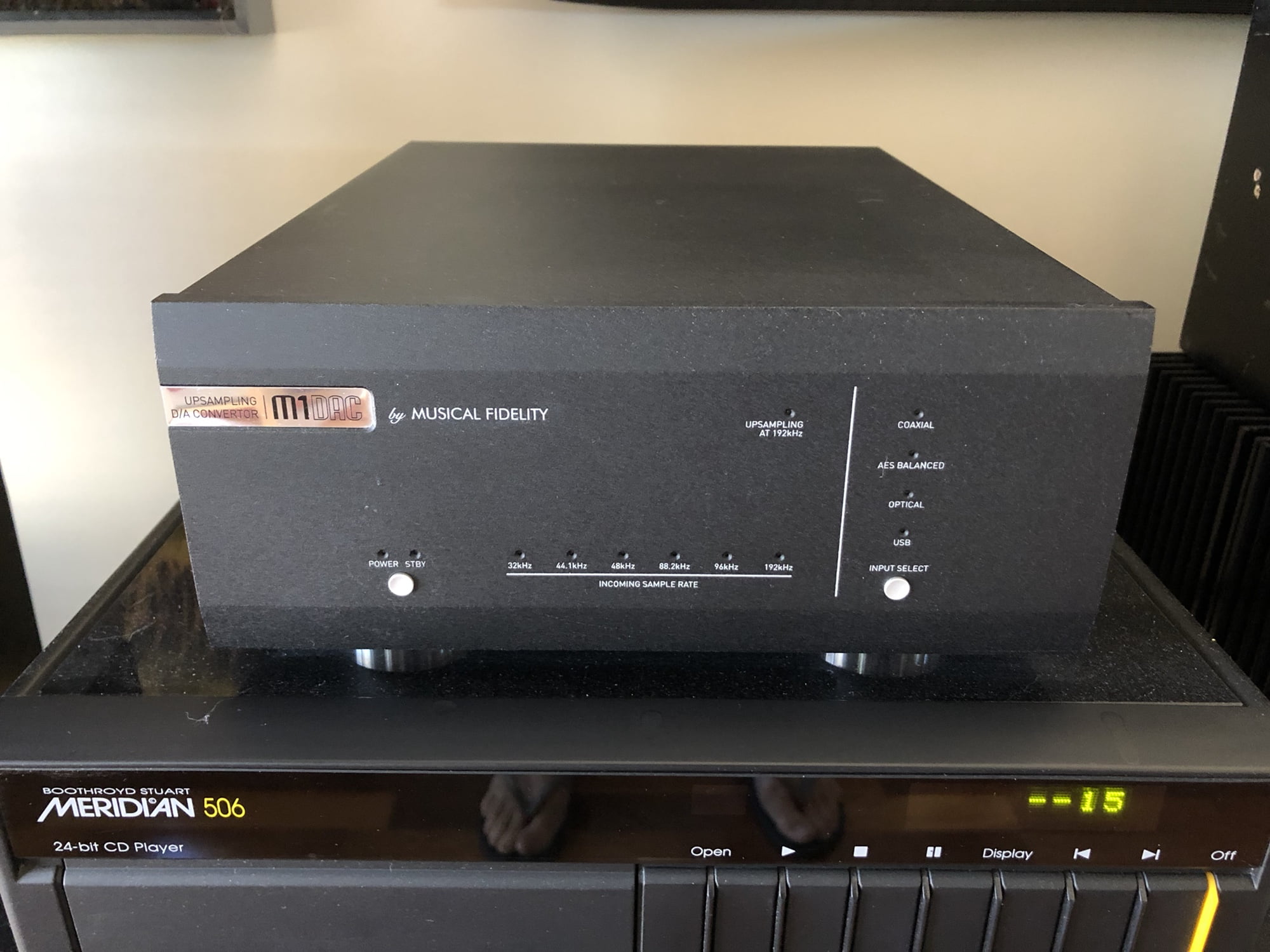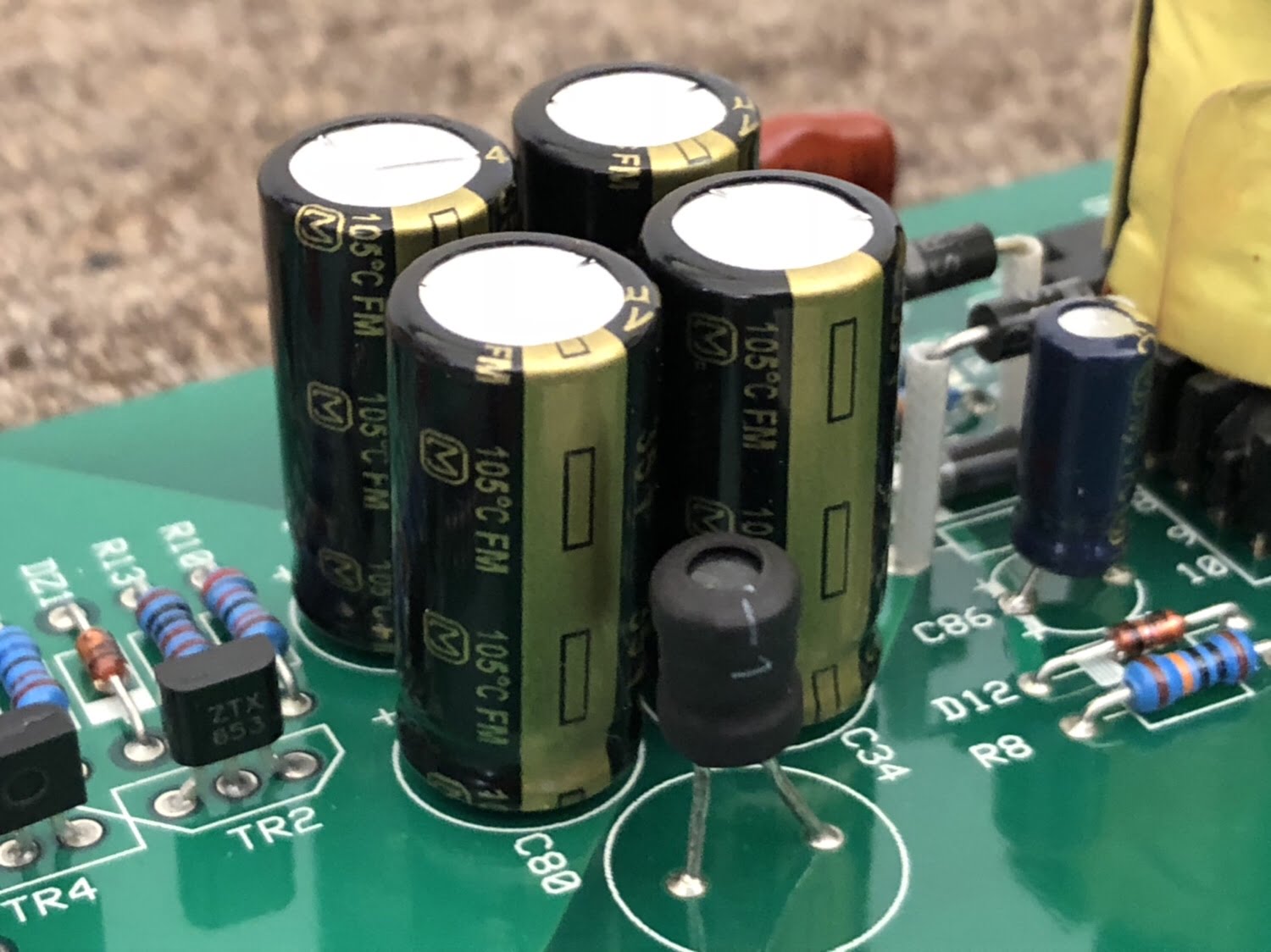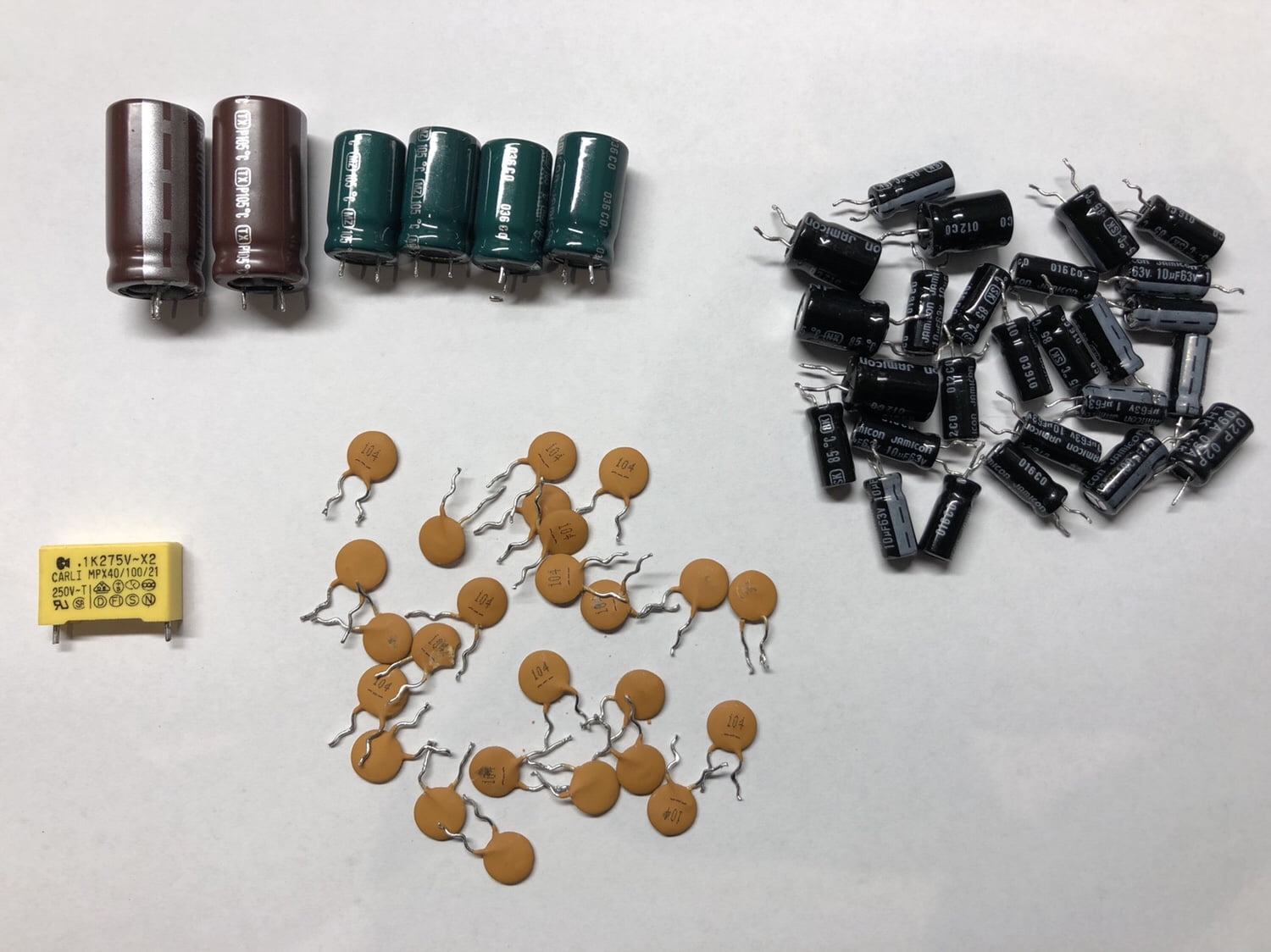 ---
Here is your chance to own a very rare, extensively upgraded Musical Fidelity Tri-Vista 21 Tube DAC, in pristine, unmarked condition. Priced @ just $1595.
UPDATE – SOLD!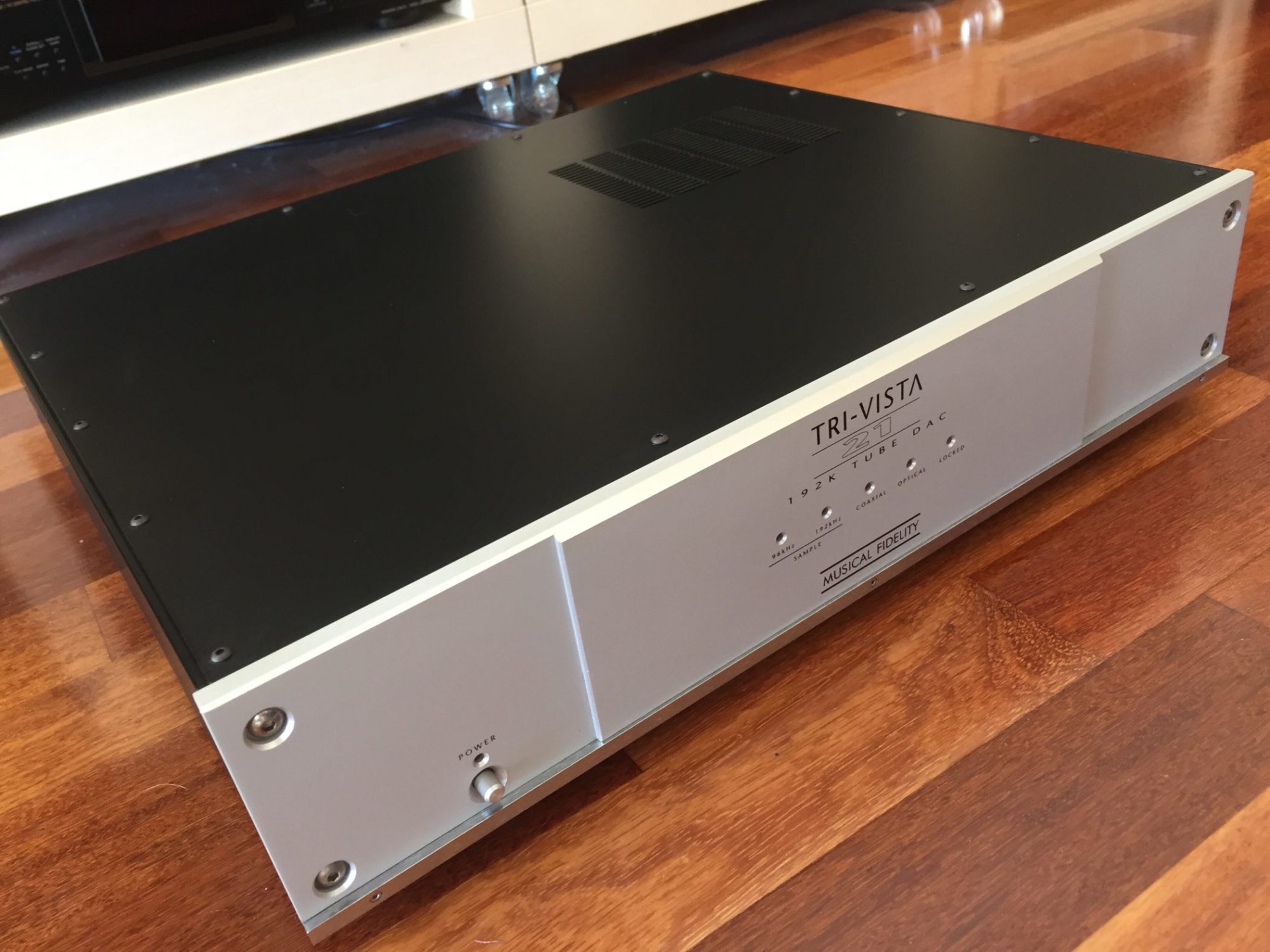 In many ways an end-game product when it was designed, very few CD players or DACs for that matter are built like this beast. Make no mistake, this is a very serious DAC. MF made only 1500 of these, and this Tri-Vista 21 comes from my personal collection.
The Tri-Vista 21 weighs more than most amplifiers, has a massive power supply, built-in choke filtering of the mains and circuitry and engineering that would shame most $10,000 DACs and CD players.
This is a late production unit, numbered 1419/1500.
Specifications, courtesy of Musical Fidelity
DAC architecture: 24-bit Delta-Sigma (Bitstream), dual-differential, 8 times oversampling, 96/192kHz switchable
Sampling frequencies: 8 to 108kHz
Data types: 16, 20, 24 bit word lengths
Inputs: RCA 75W, S/PDIF, TOSLINK optical
Outputs: RCA left and right analog audio, RCA digital loop out
Output impedance: 50 Ohms
Frequency response: 10Hz to 20kHz ± 0.0dB
Signal/noise ratio: 114dB "A"- weighted
Total harmonic distortion: < 0.0025% 10Hz to 20kHz
Total correlated jitter: < 135pS
Channel separation: < 109dB 20Hz to 20kHz
Linearity: < 0.2dB down to -100dB
Audio output at digital 0dB level: 2.17 Volts RMS at 1kHz nominal
Power requirements: 100, 115 or 230Volts AC 50/60Hz, 30 Watts
Dimensions: 440mm wide, 105mm high, 375mm deep
Weight: 13.15kg, 29lbs, unit only
Features
The Tri-Vista 21 is an extraordinary DAC, upsampling all digital signals to either 96kHz or 192kHz. It features a very impressive class-A 5703 miniature triode tube output stage and superb 13.5kg battleship-like construction. Seriously, I've never seen or worked on a DAC that's better built.
The feet glow red at first, then amber and finally blue to indicate that the unit is fully warmed up and sounding at its best.
Upgrades
Where do I start? I've installed a new, matched set of 5703 output tubes, new socketed op-amps, new laboratory-grade electrolytic capacitors, new Siemens mil-spec decoupling capacitors, ERO coupling capacitors, CMC silver RCA connectors and more. Literally, dozens and dozens of premium parts from my stock went straight into this DAC!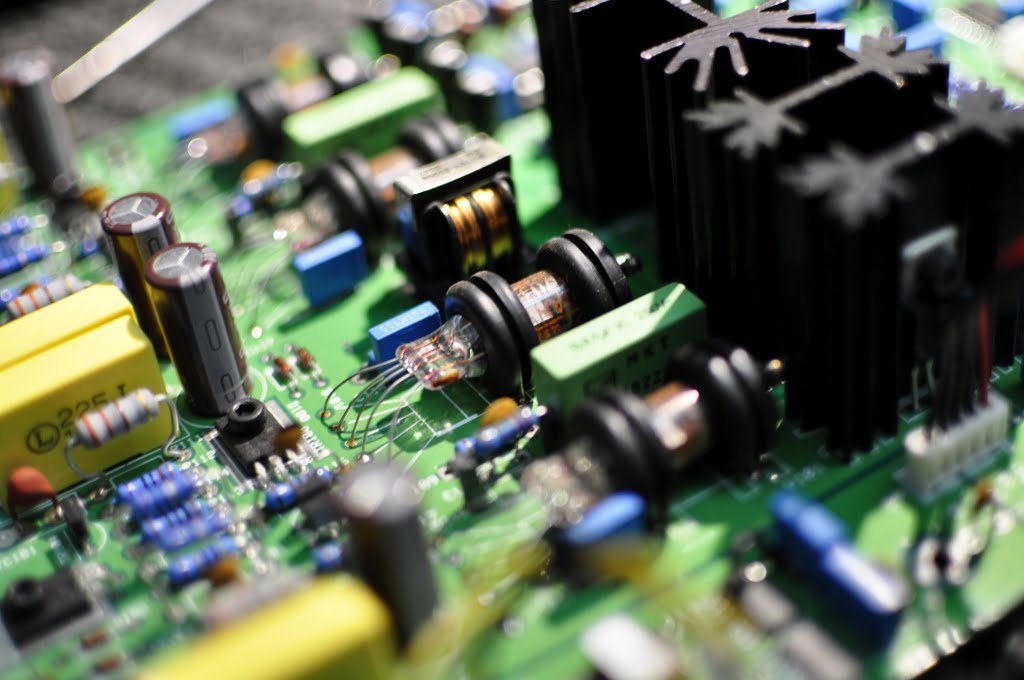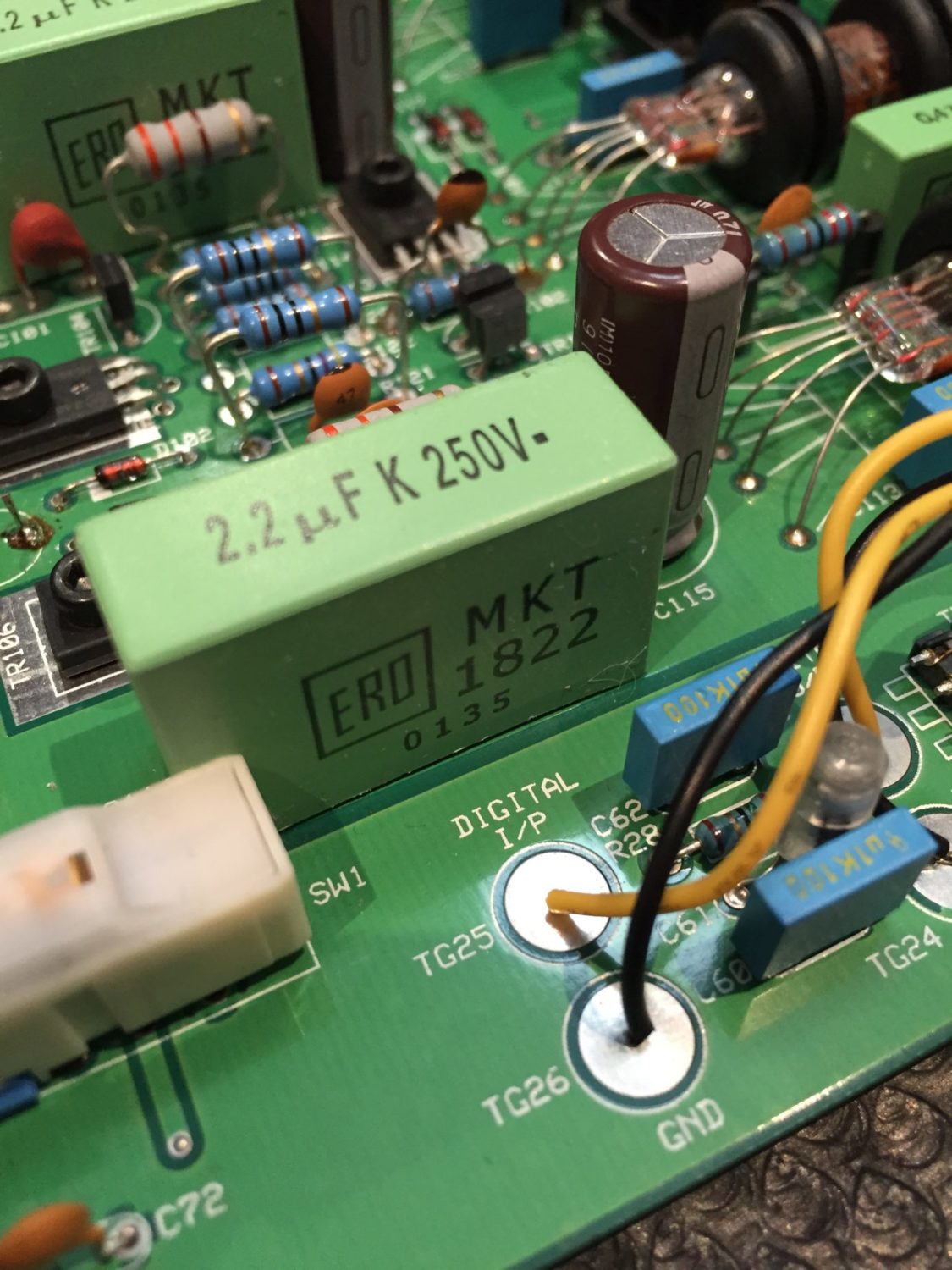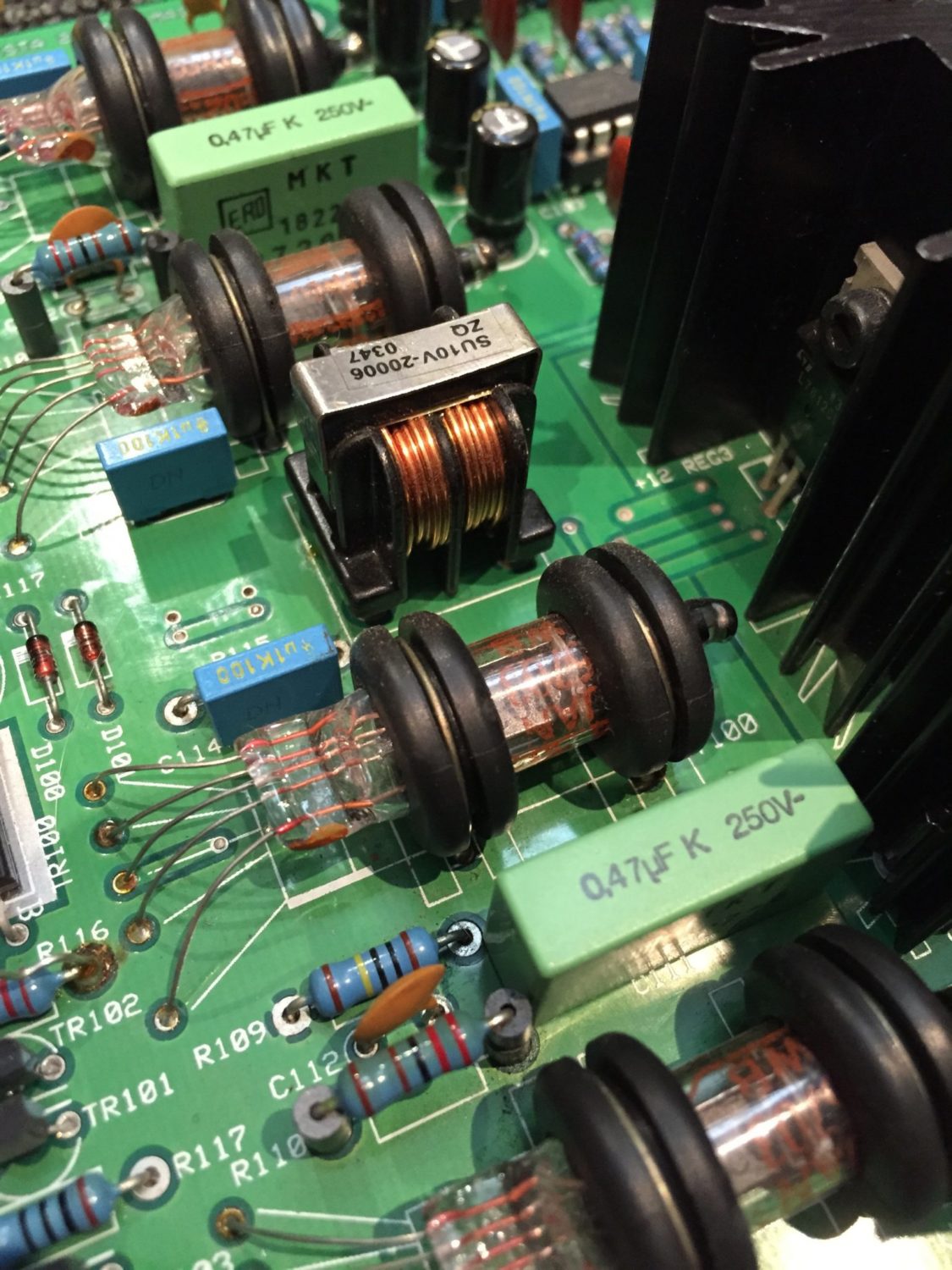 More Information
Check out my video and article and to find out about the extensive modifications I've made to this unit. Suffice it to say that this would have to be the best sounding Tri-Vista 21 out there, and this was already an extraordinary DAC.
As always, this unit is immaculate, in virtually unmarked, pristine condition. The value of parts and modifications alone is around $1000. Fully-insured shipping to anywhere is available, using Pack and Send.
Priced to sell at just $1595, don't miss this opportunity to own this rare and legendary upgraded Tri-Vista 21 Upsampling Tube DAC.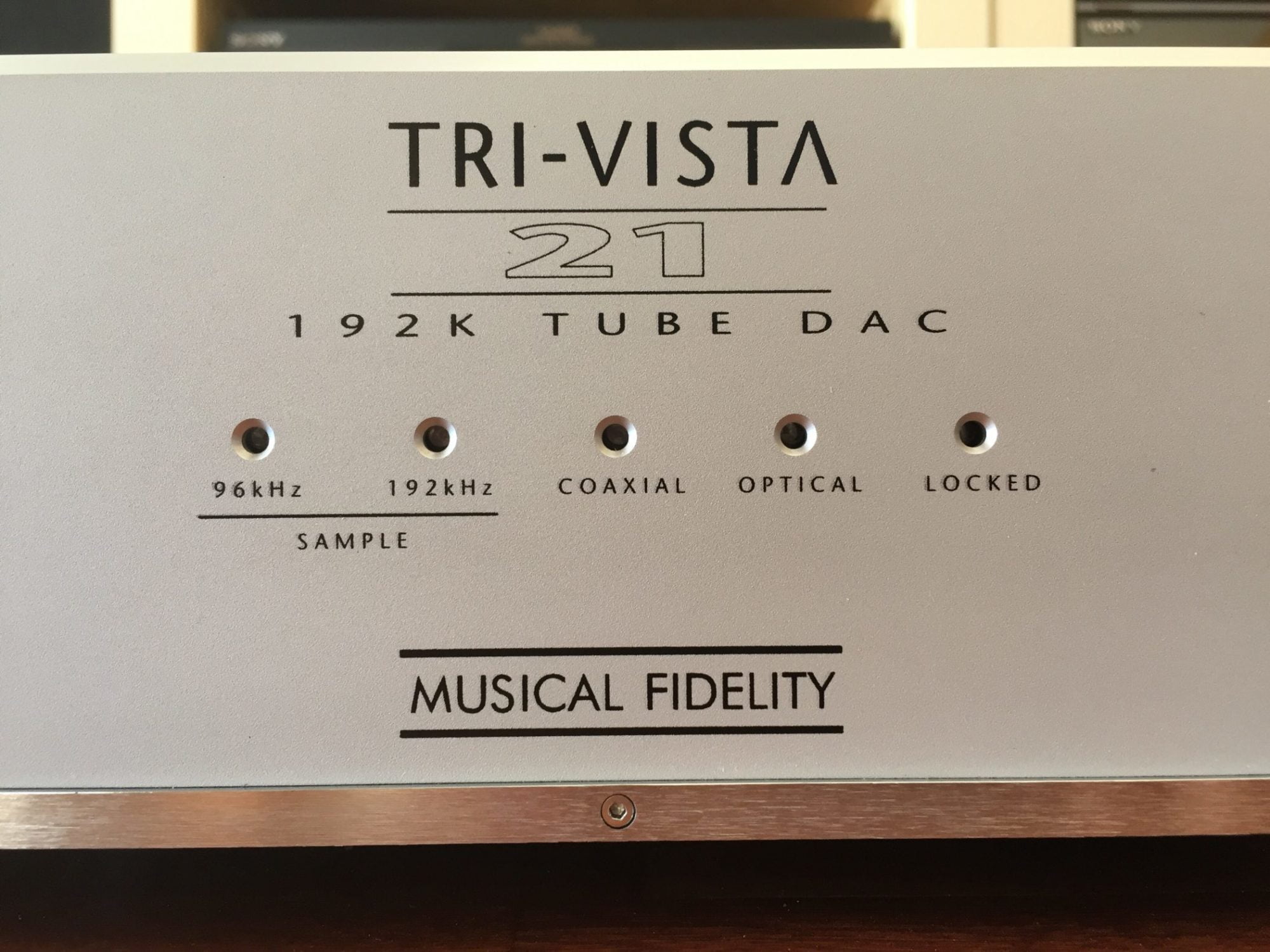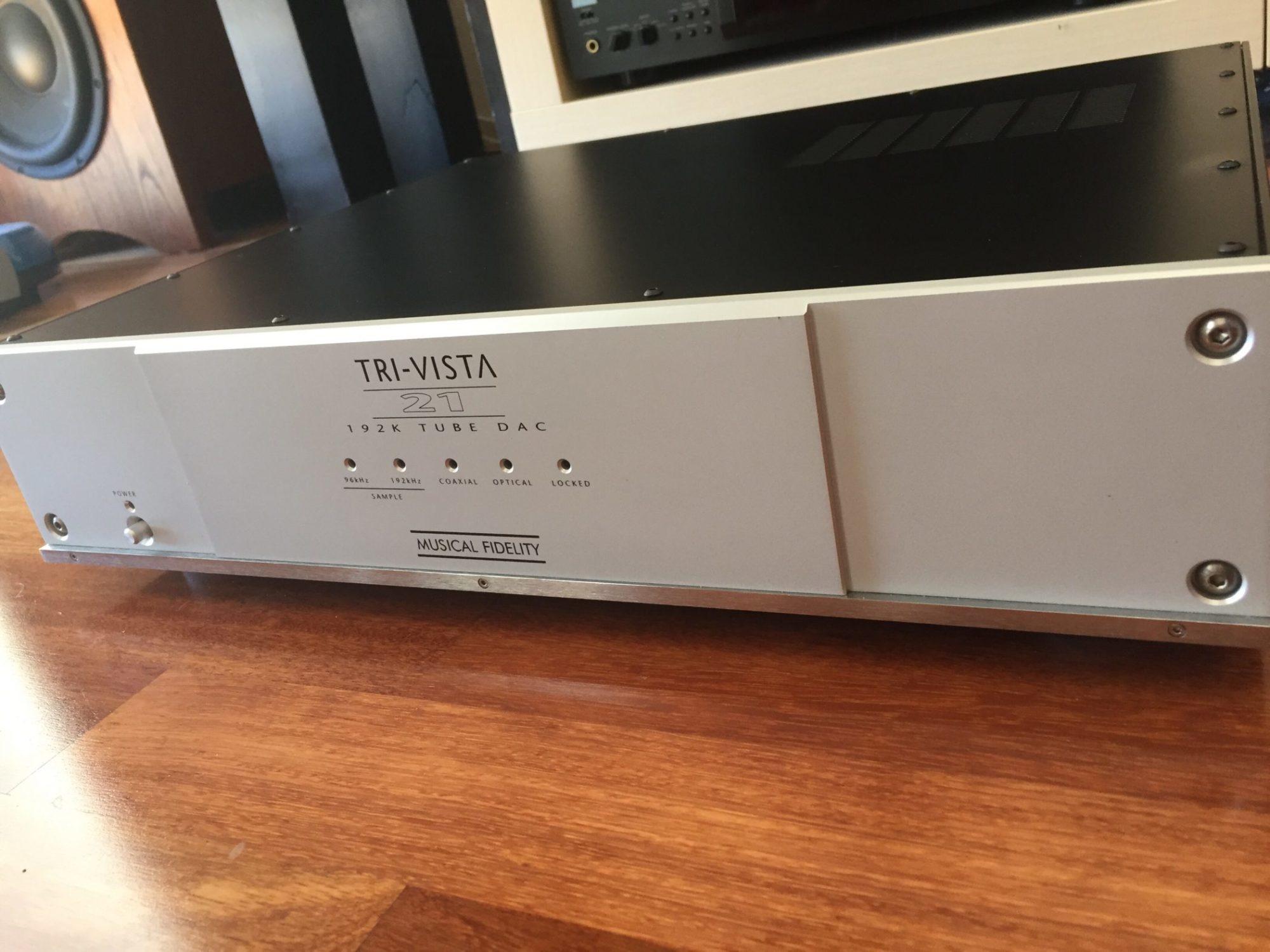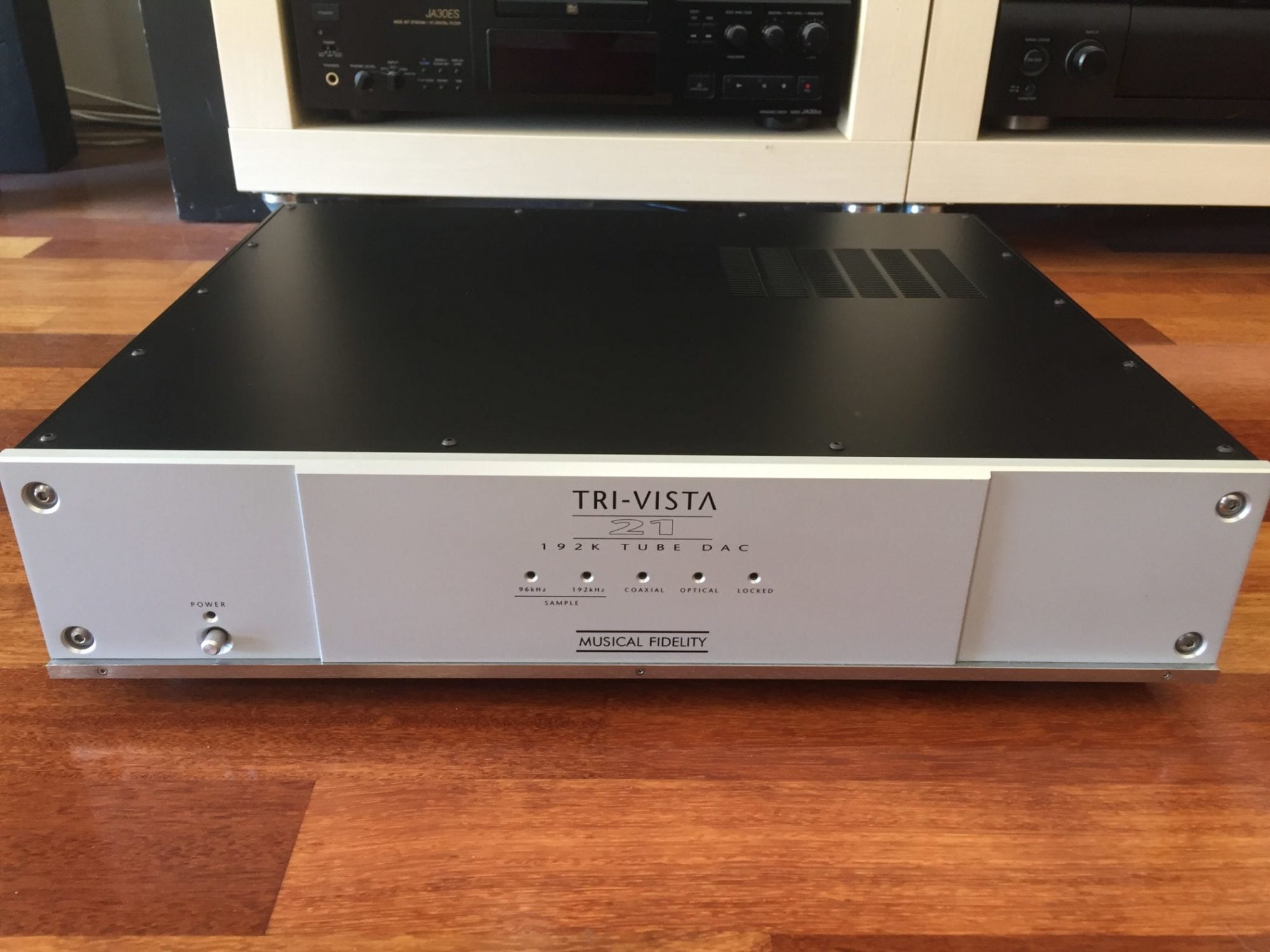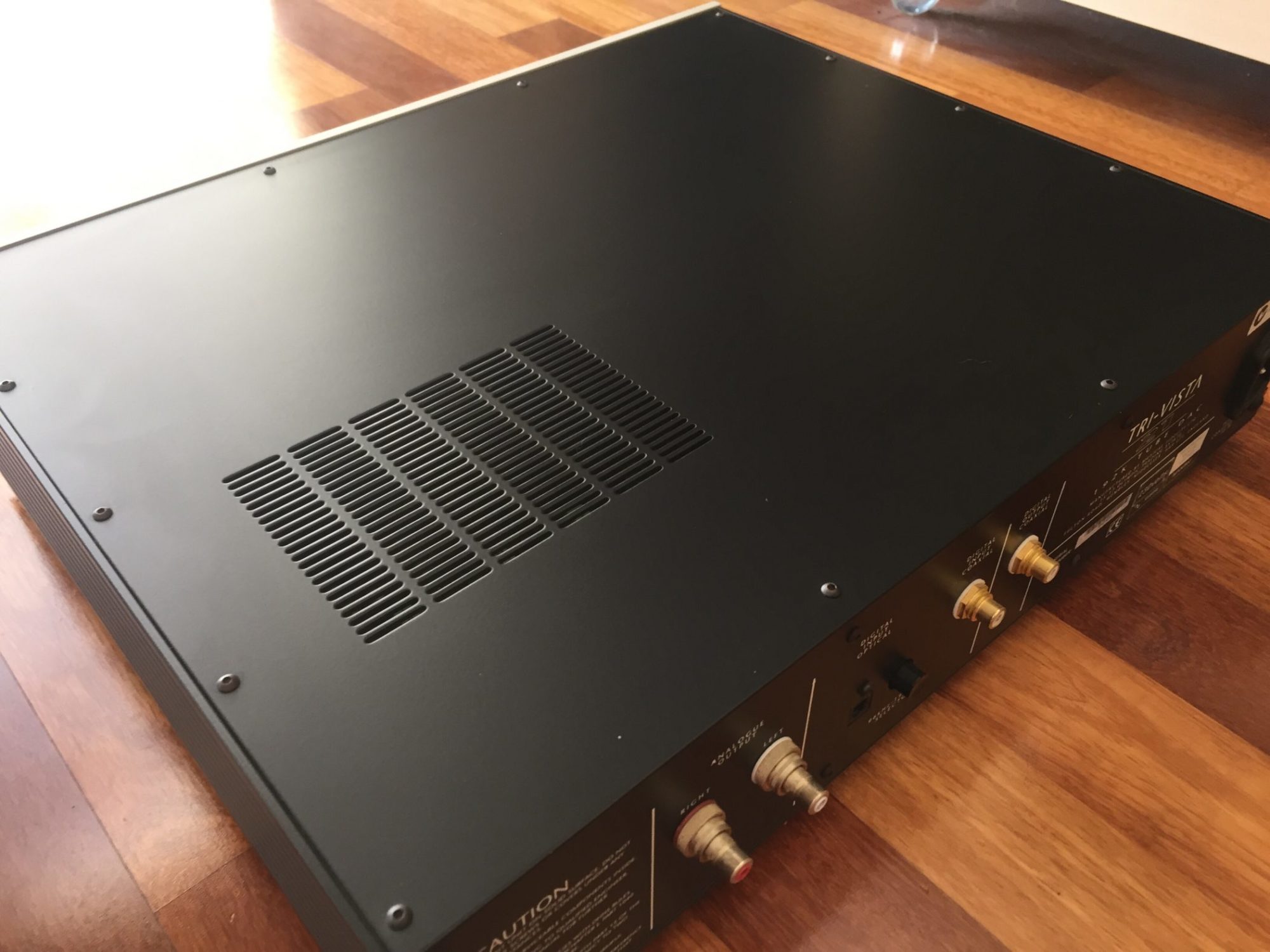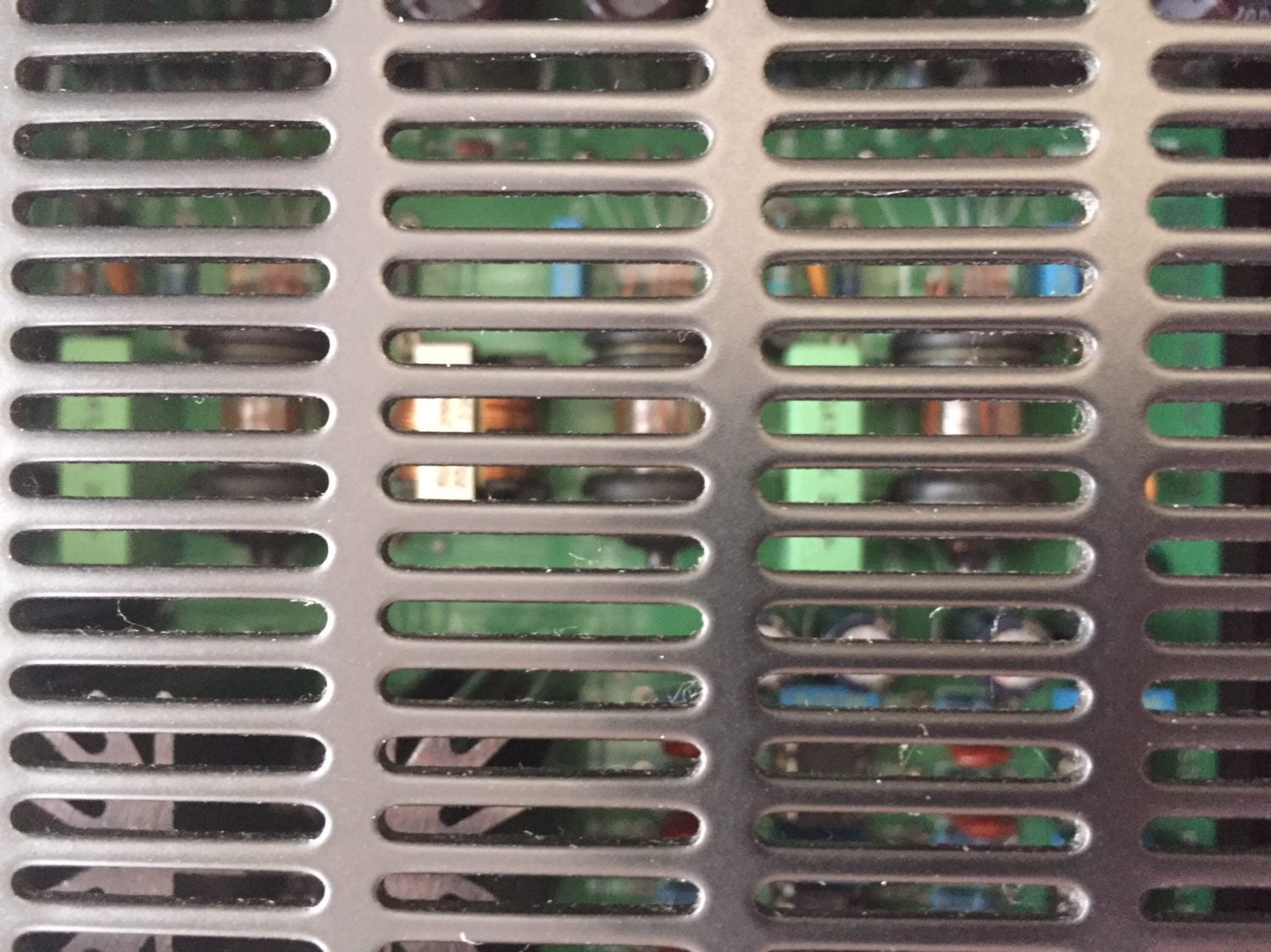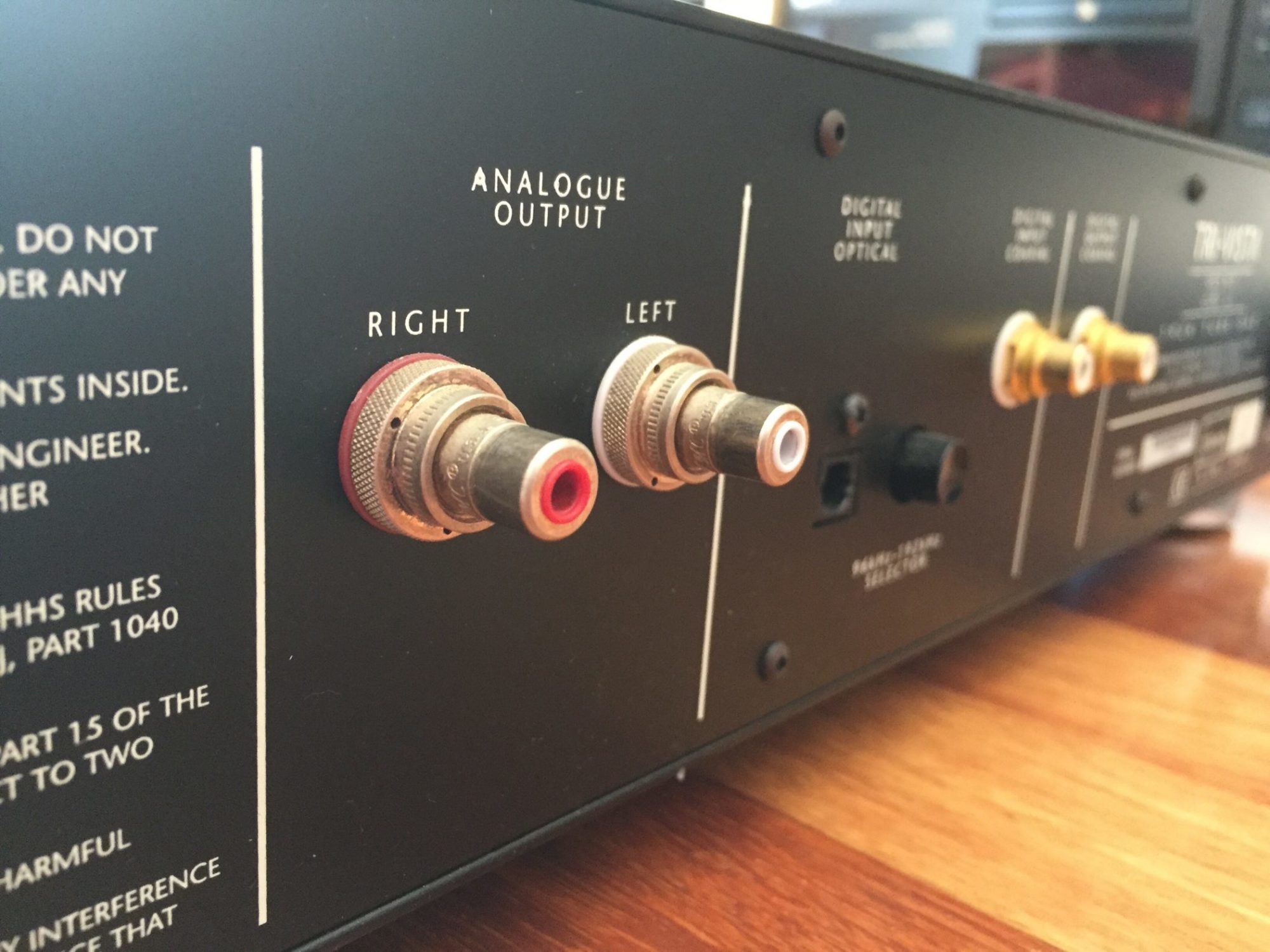 ---
NOS Technics SE-9060 Power Amplifier – $995!
UPDATE: Sold!
Look at this gorgeous, new old stock – yes that's right NOS, Technics SE-9060 power amplifier. These are incredibly well-made amplifiers, from Technics professional series in the late 1970s.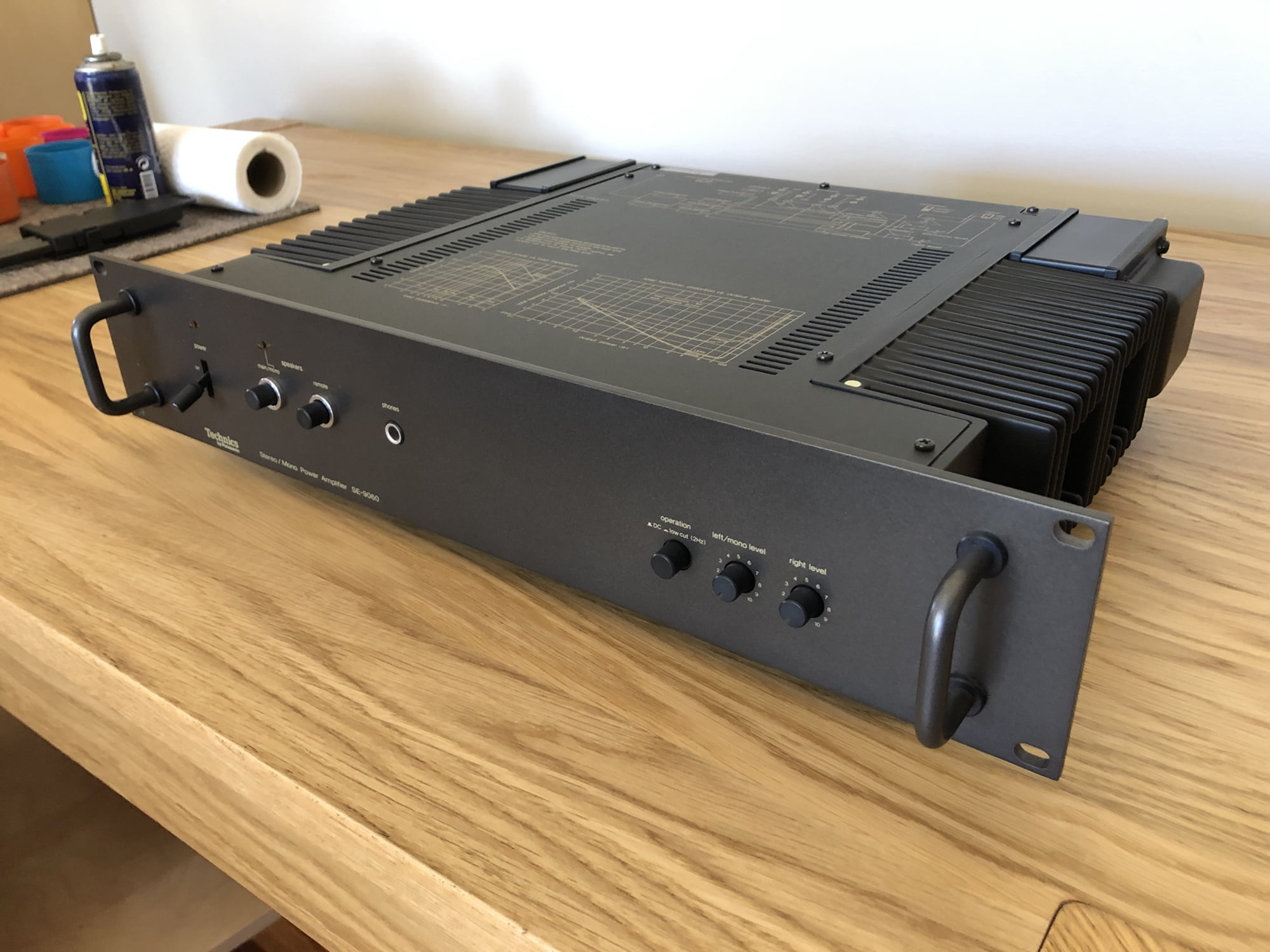 This amplifier is heavy and comes with original box, manual and accessories. Yes, this is genuinely new old stock. I could scarcely believe it myself until I opened the box and examined the amplifier.
This is a very fast amplifier, has lovely die-cast heatsinks, completely dual-mono design and power output of 70 Watts per channel, or 180 Watts in bridged mono. Two of these would be absolutely awesome. Lots more info can be found at Hifi Engine.
This SE-9060 is perfect in every way. I've given her a once over including all amplifier internal adjustments and testing, to make sure everything works perfectly. I've worked on a few of these over the years, they are superbly well-made.
The headphone amplifier sounds incredible, easily one of the best sounding headphone amps I've heard with my Sennheiser HD-600's.
Note, this is a US unit, running off 120V. This would suit my North American readers, and I have a premium, high capacity step down transformer available for potential local customers of this unit. Insured shipping is available through Pack & Send.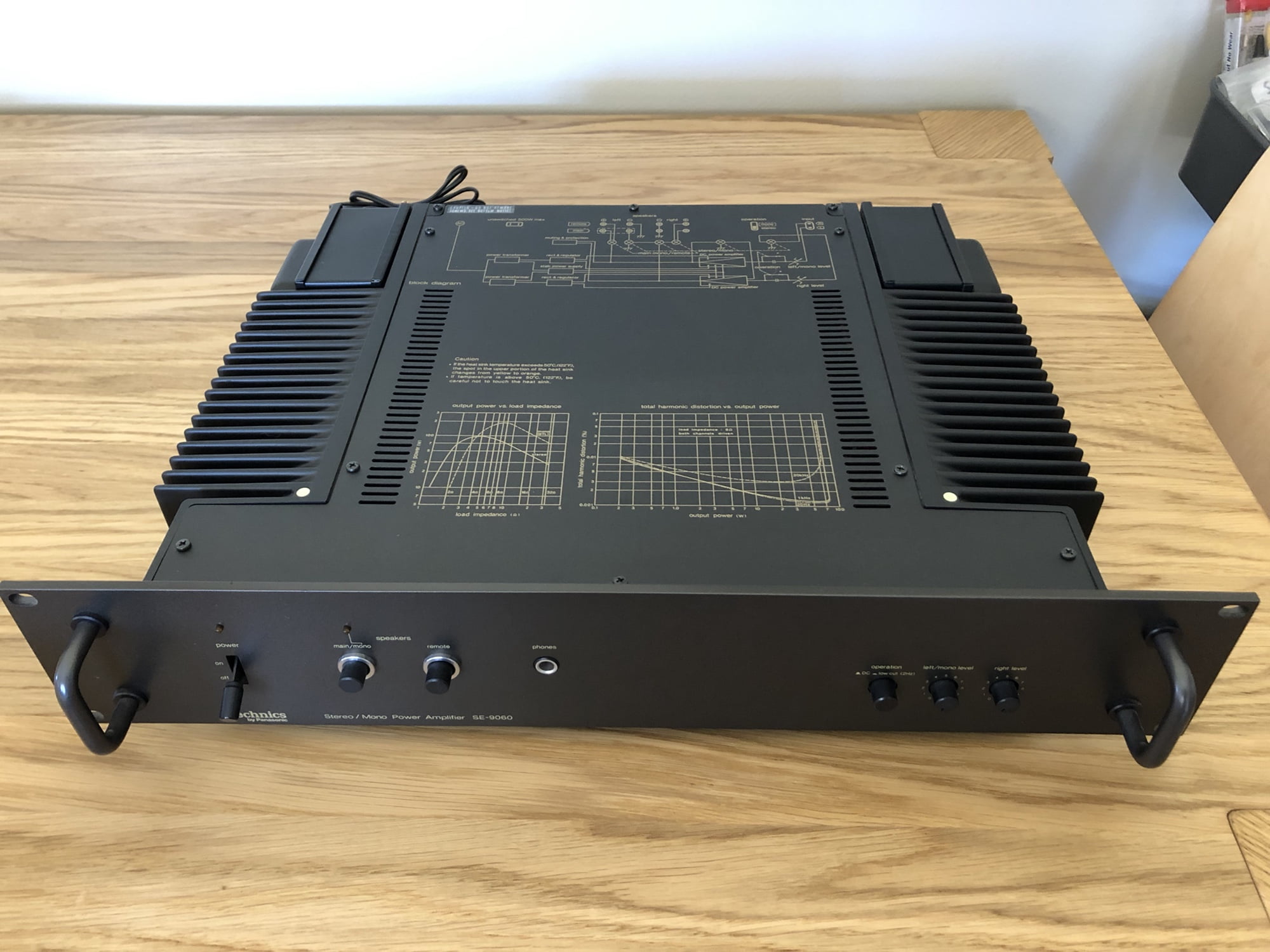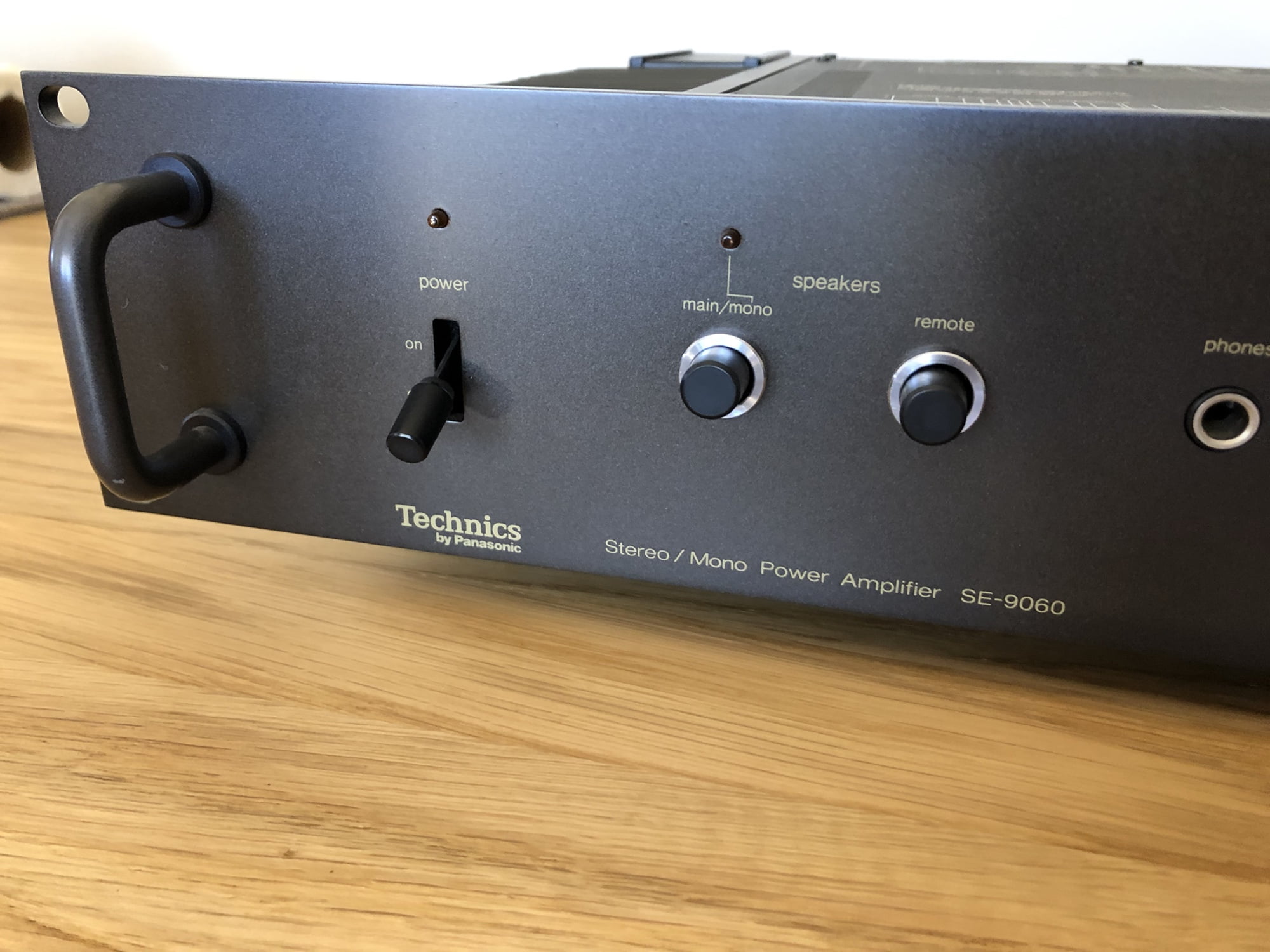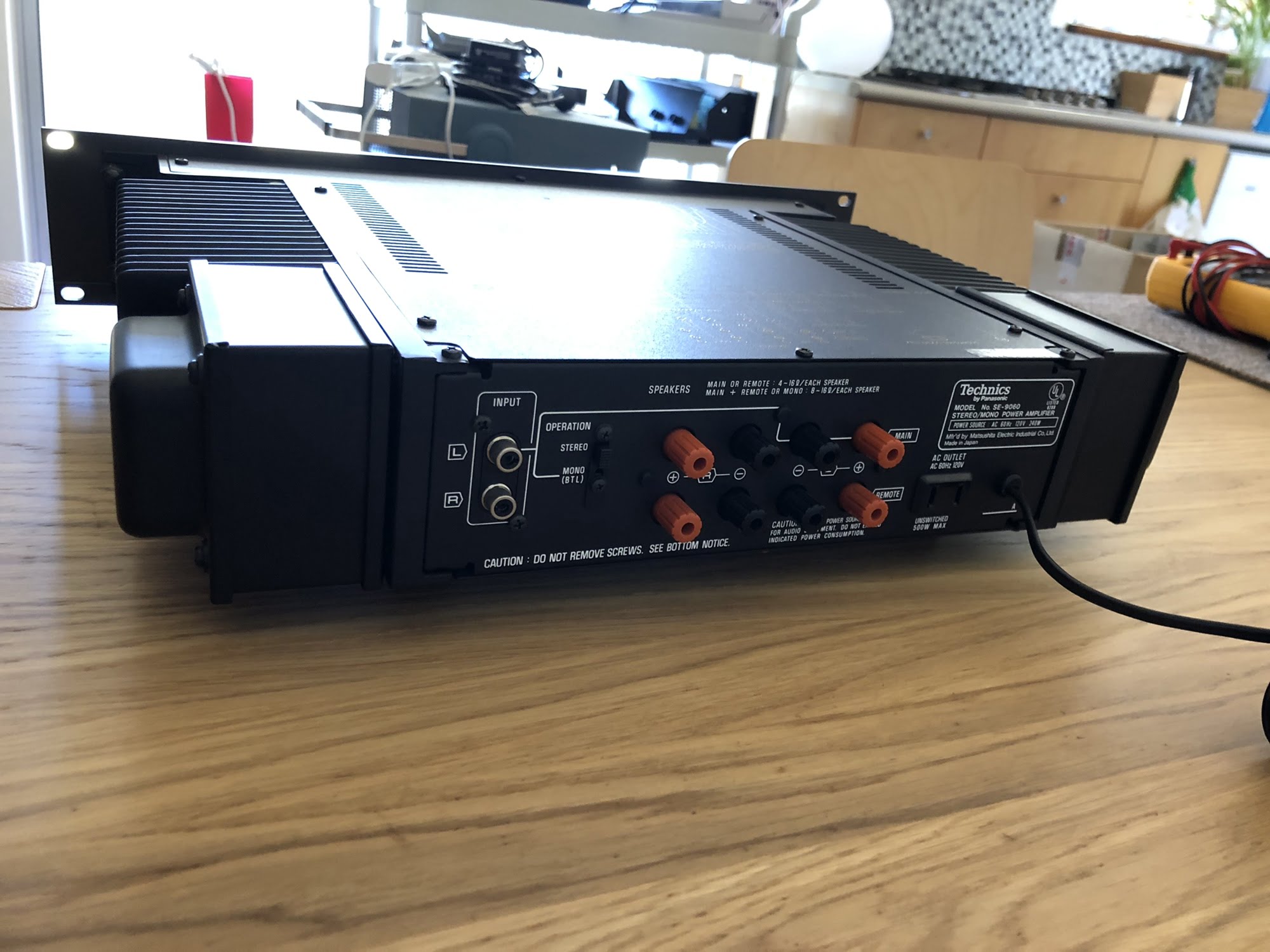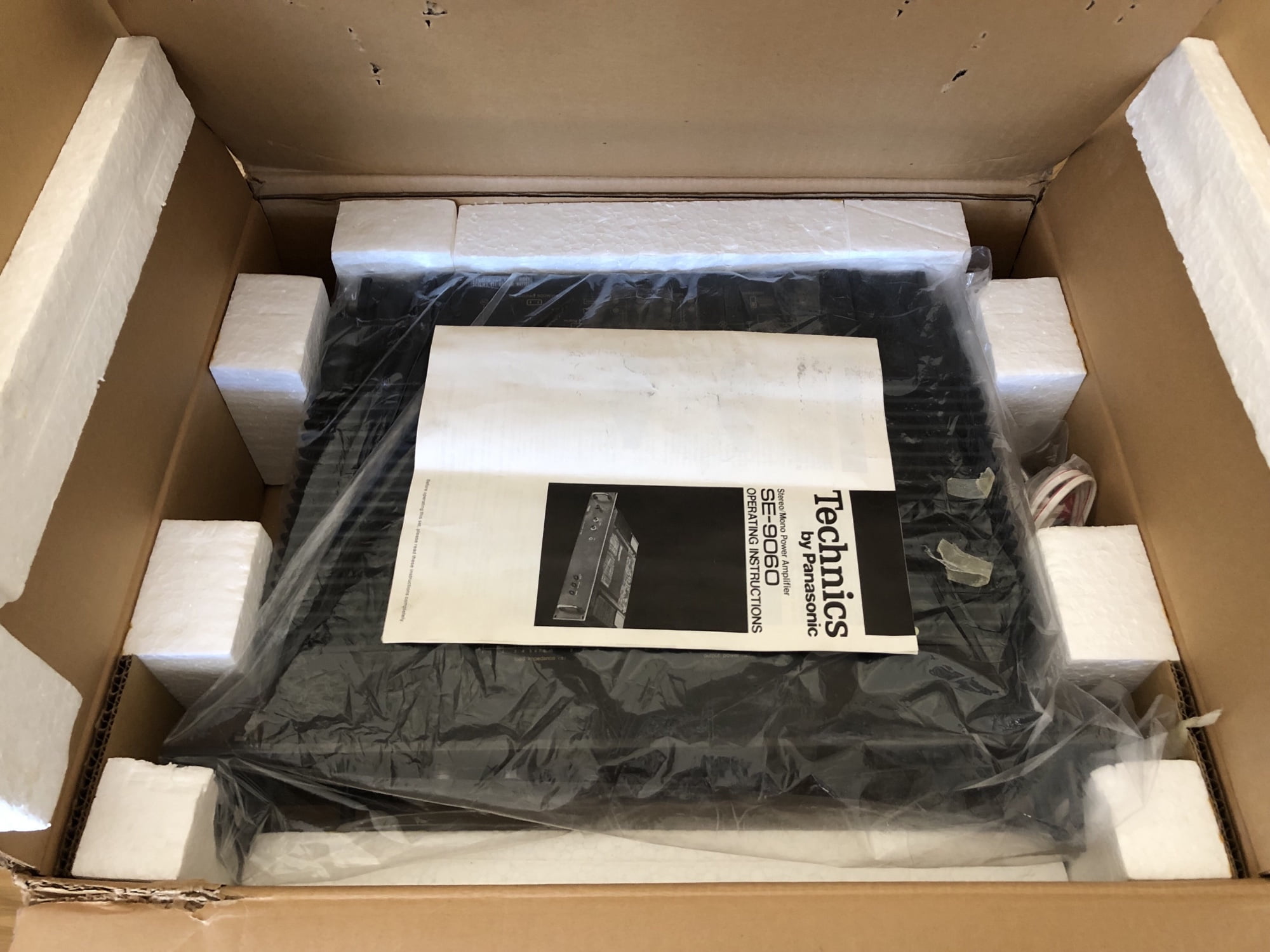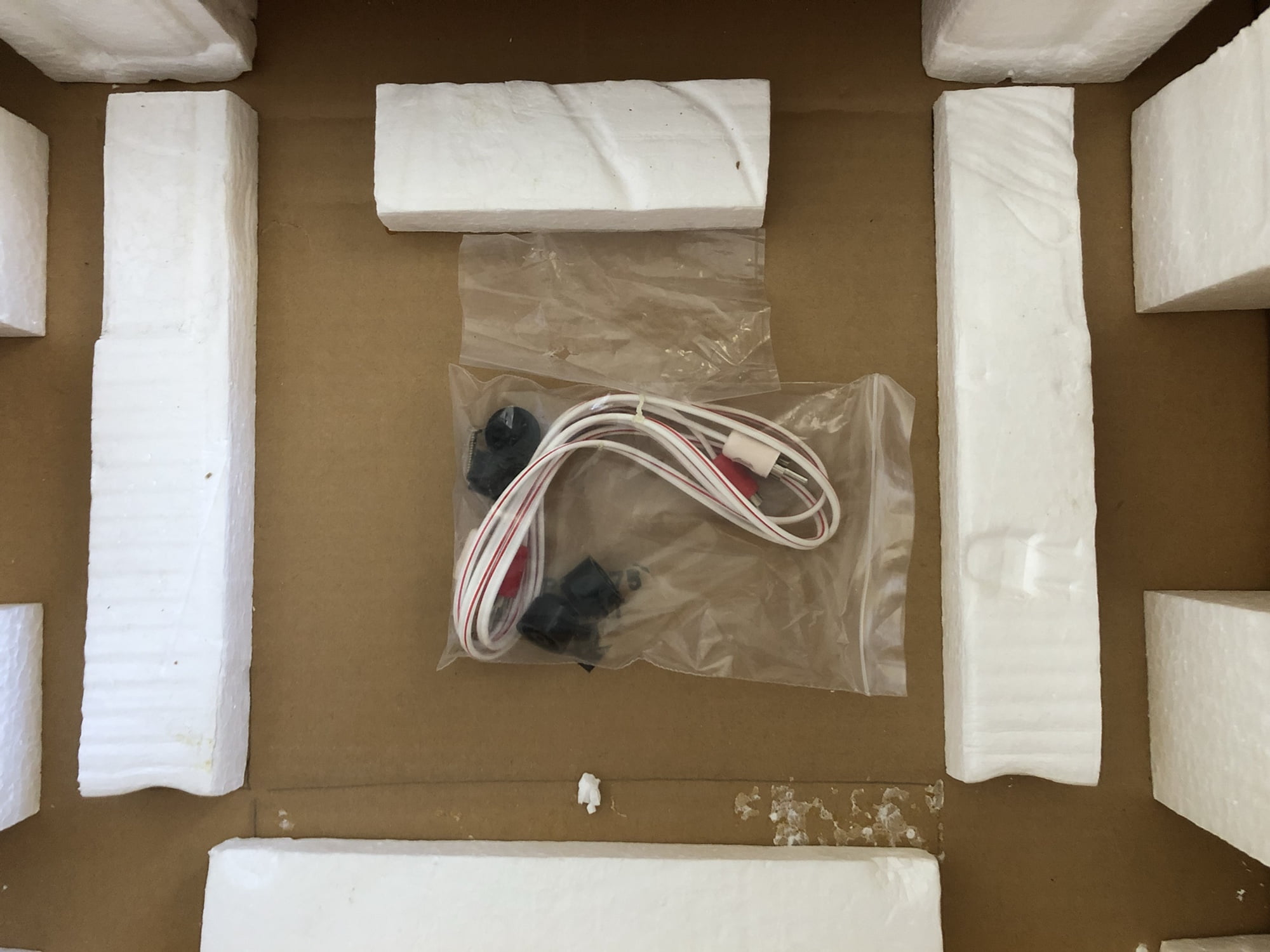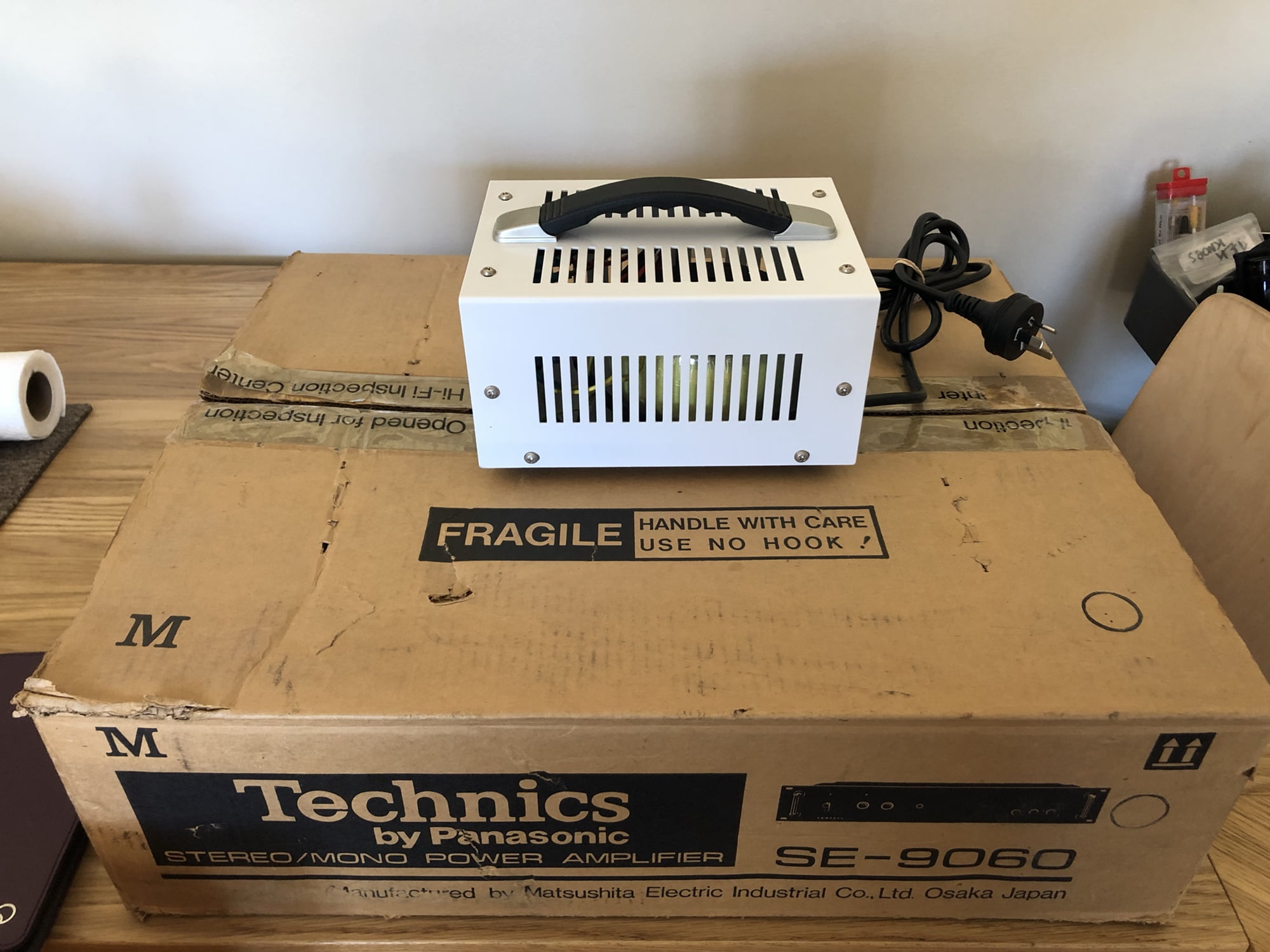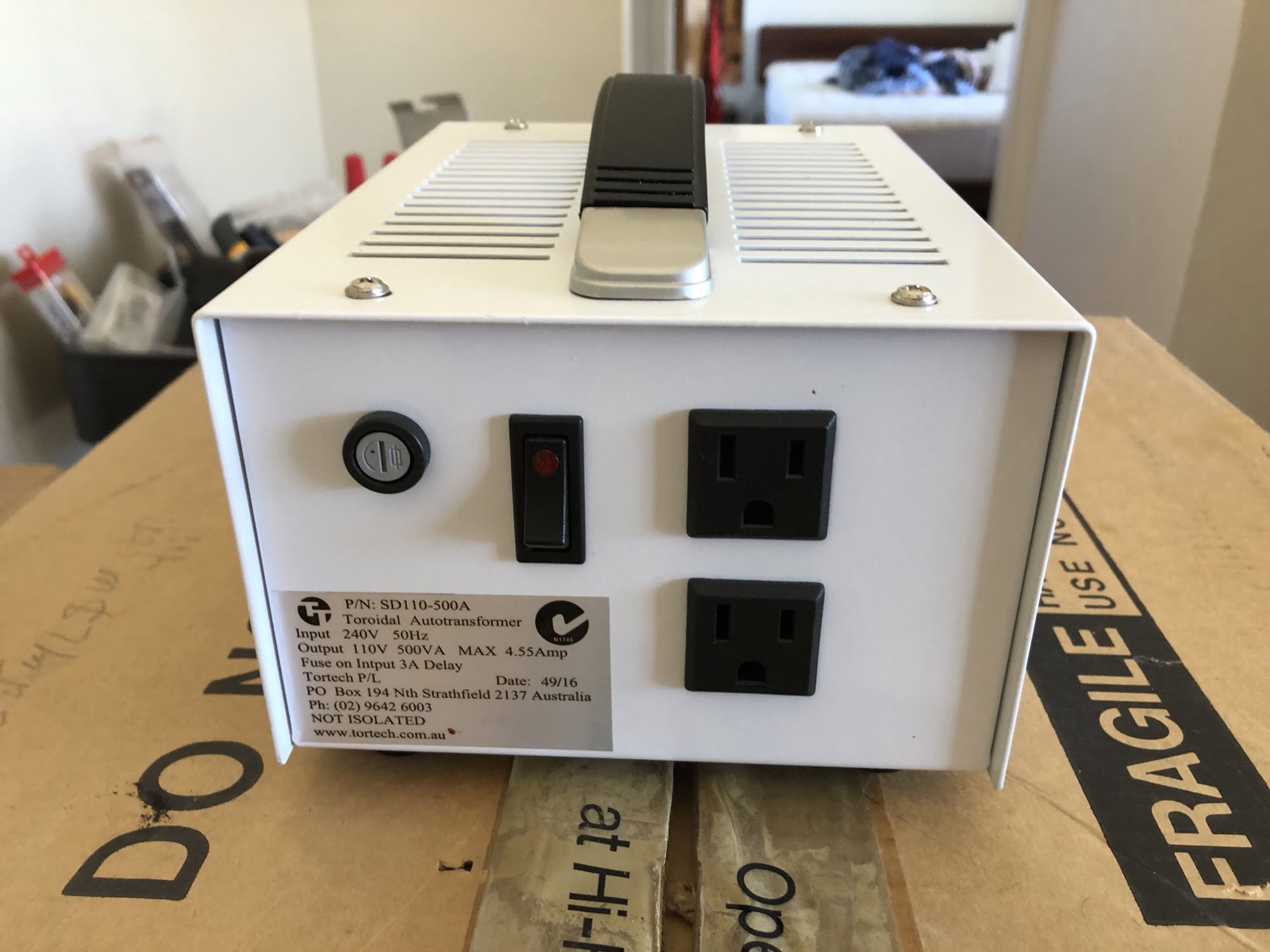 ---
Musical Fidelity M1 – Upgraded by Liquid Audio – $595
UPDATE – SOLD!
Next, we have this lovely Musical Fidelity M1 DAC. There's not much to say that hasn't already been said about these great little DACs.
I've extensively improved this particular unit and she performs very well indeed, far better than stock, which is already very good. Check out all the details.
You get premium DAC punch with this improved M1, and a contemporary DAC chip, for a very reasonable price. I spent hours on her and installed a lot of nice parts and she's now ready for a new home.
Get in touch for more details.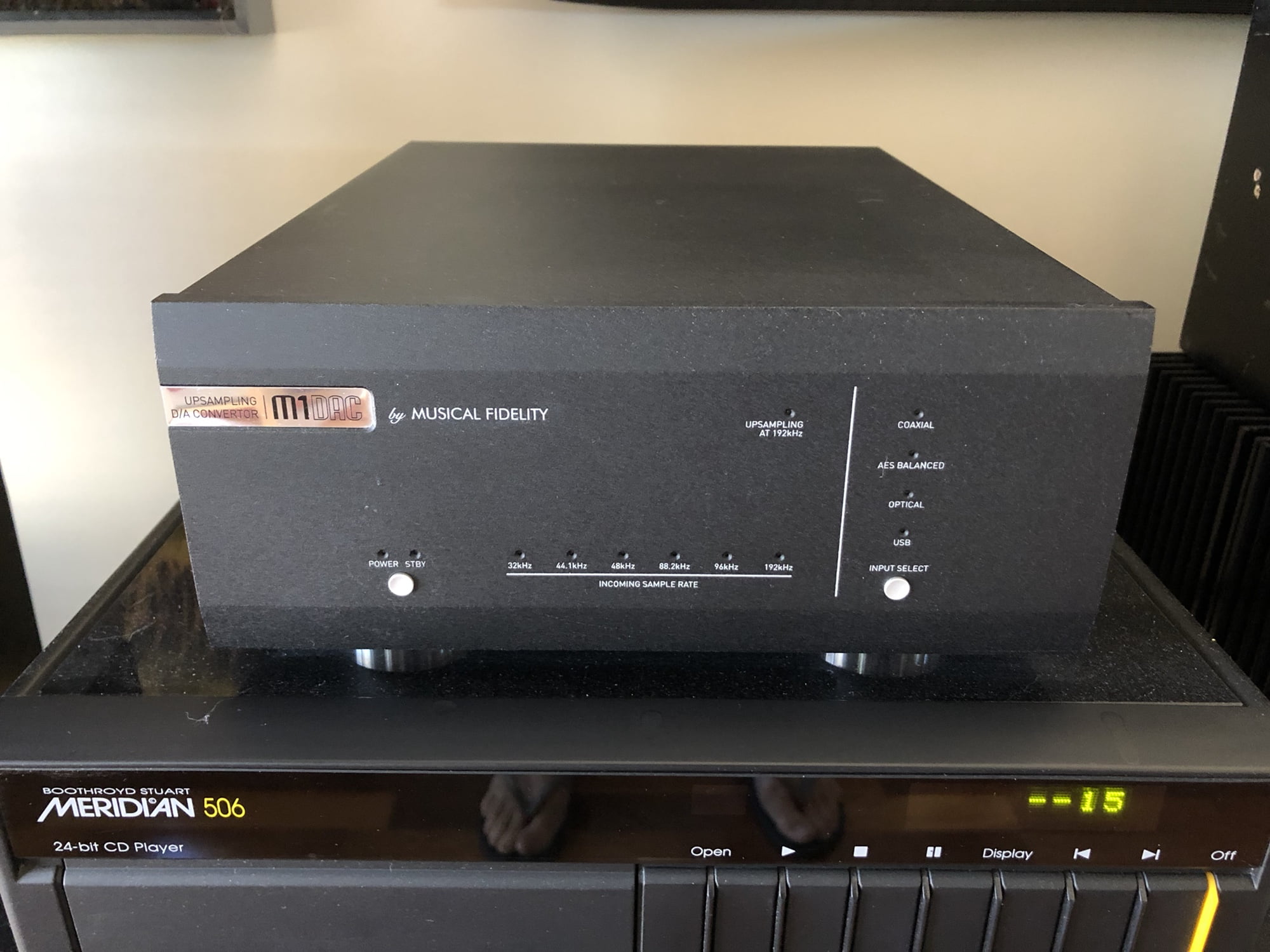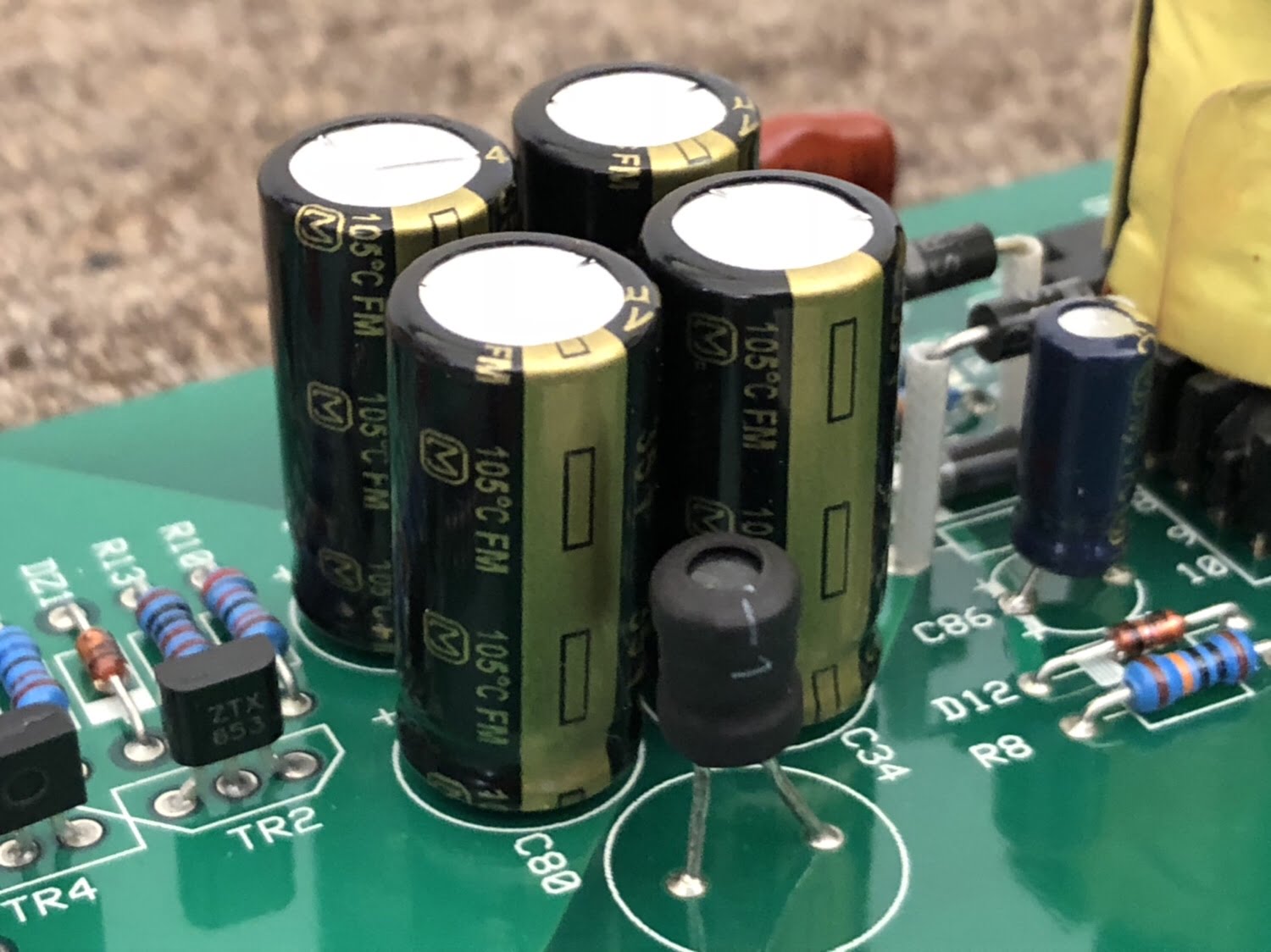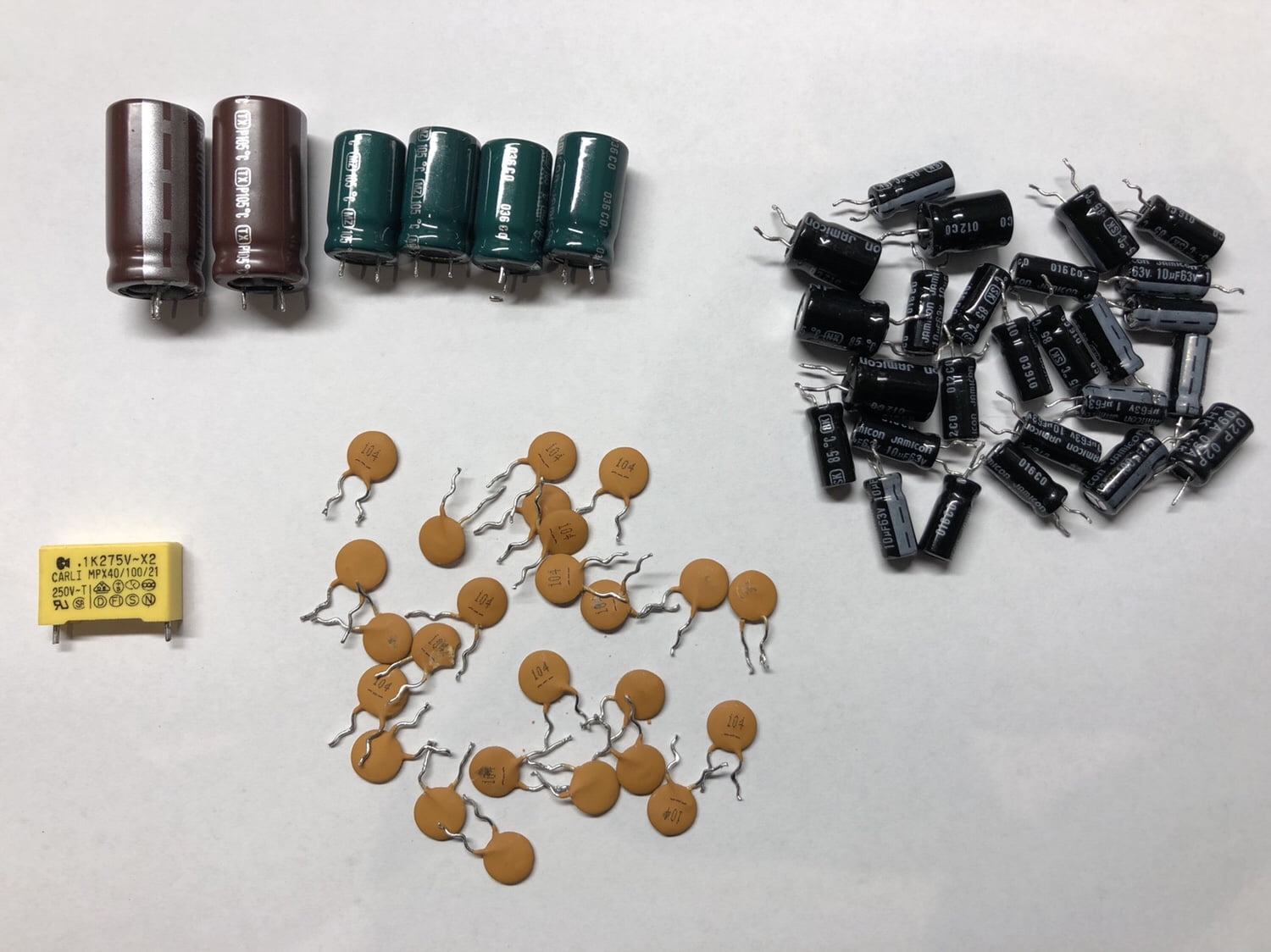 ---
Just in, this very cool NAD 6240 cassette deck, with Dolby B/C, adjustable bias and playback trim.
UPDATE: Sold to BeBe!
I've just serviced this lovely NAD 6240 and she is running nicely. Service included lubrication of critical gears and pulleys, cleaning the heads, capstan and pinch roller, demagnetizing the record/playback head, head azimuth adjustment, playback levels and meter adjustment. Yes, I have test tapes and equipment for doing this work on cassette decks!
The NAD 6240 would perfect deck for those wanting to play their tapes again perhaps, or buying their first proper tape machine. Tapes are right back in vogue now and she's looking for a new home.
Complete with original owners manual, just $135.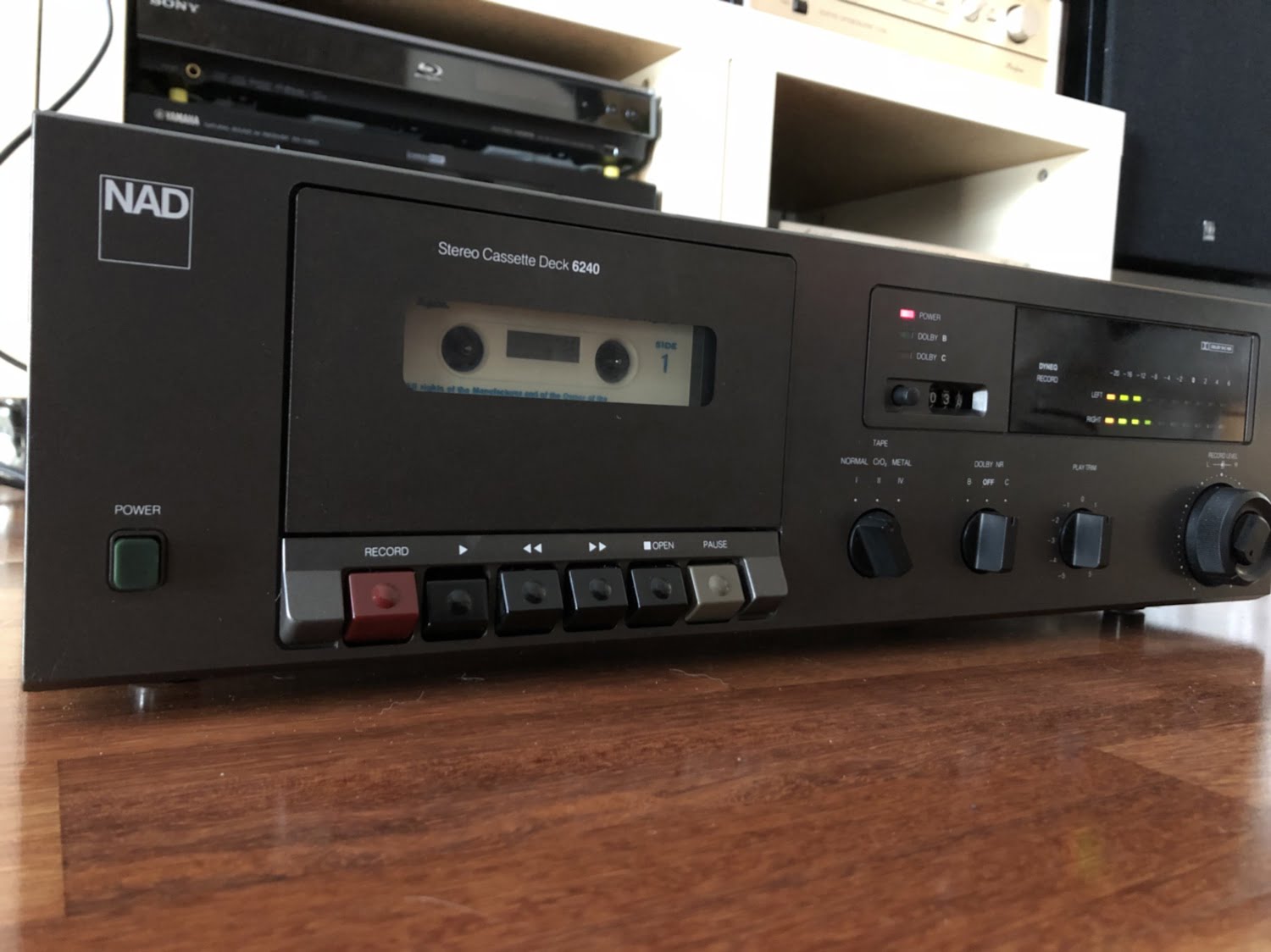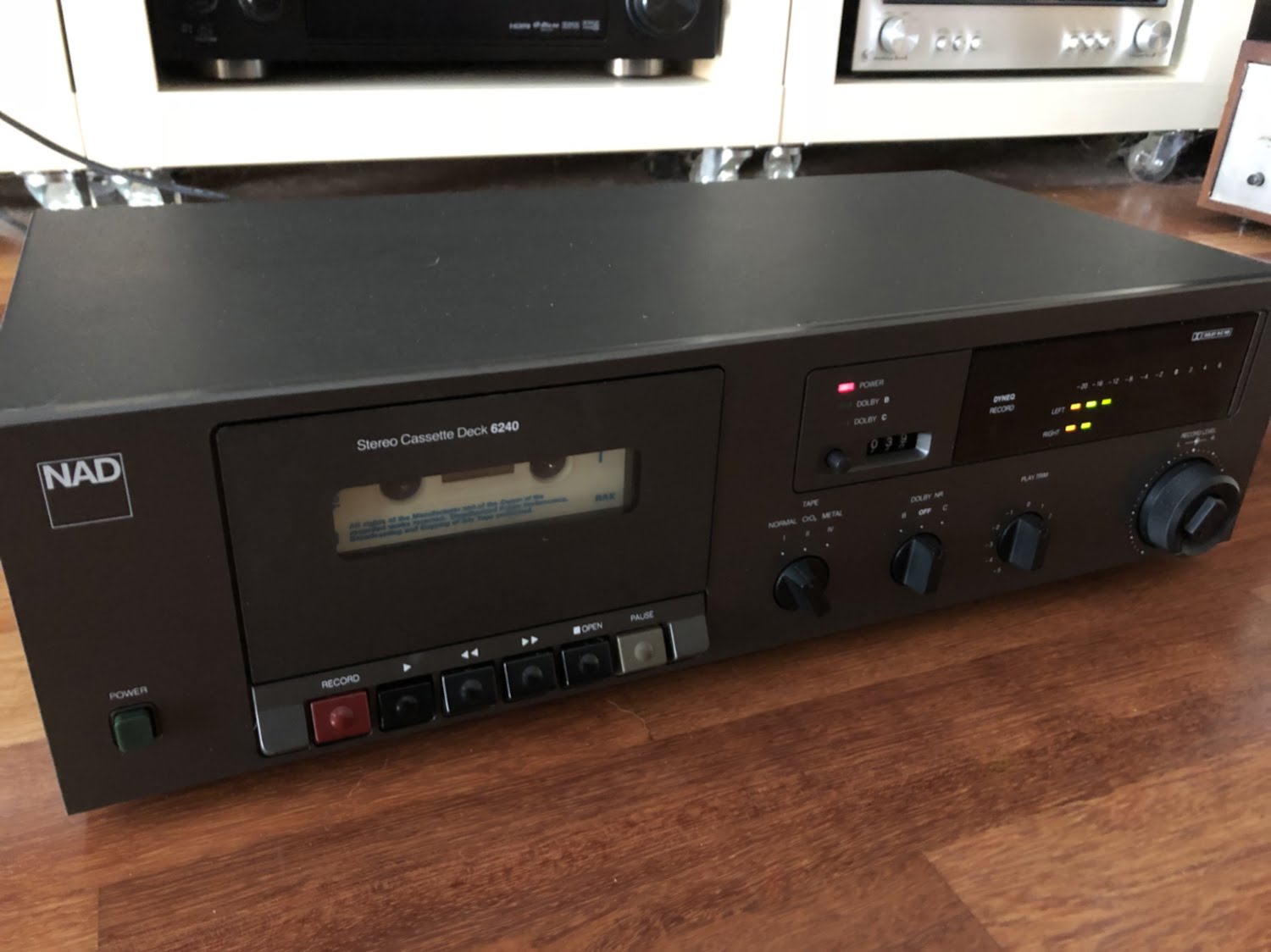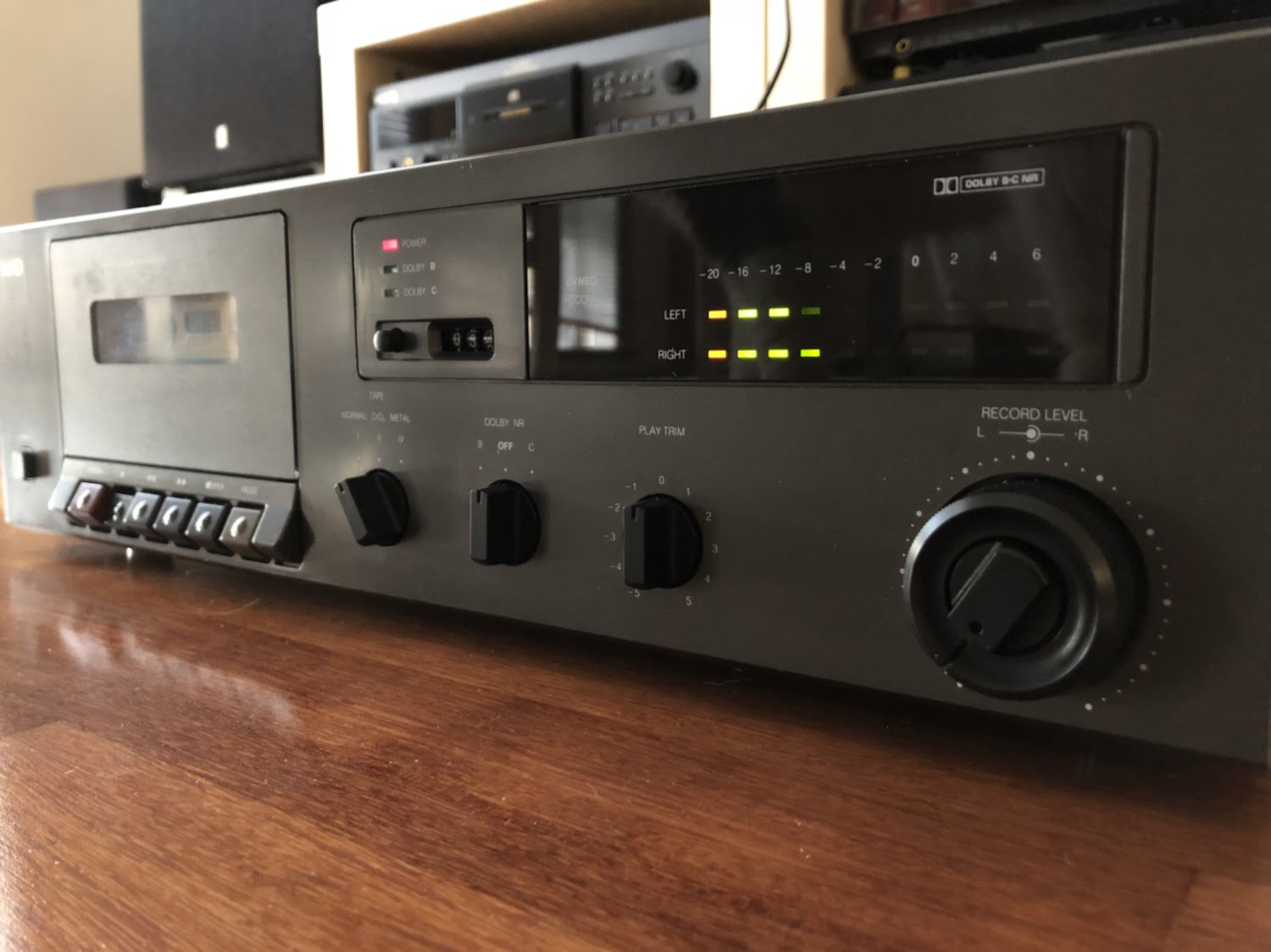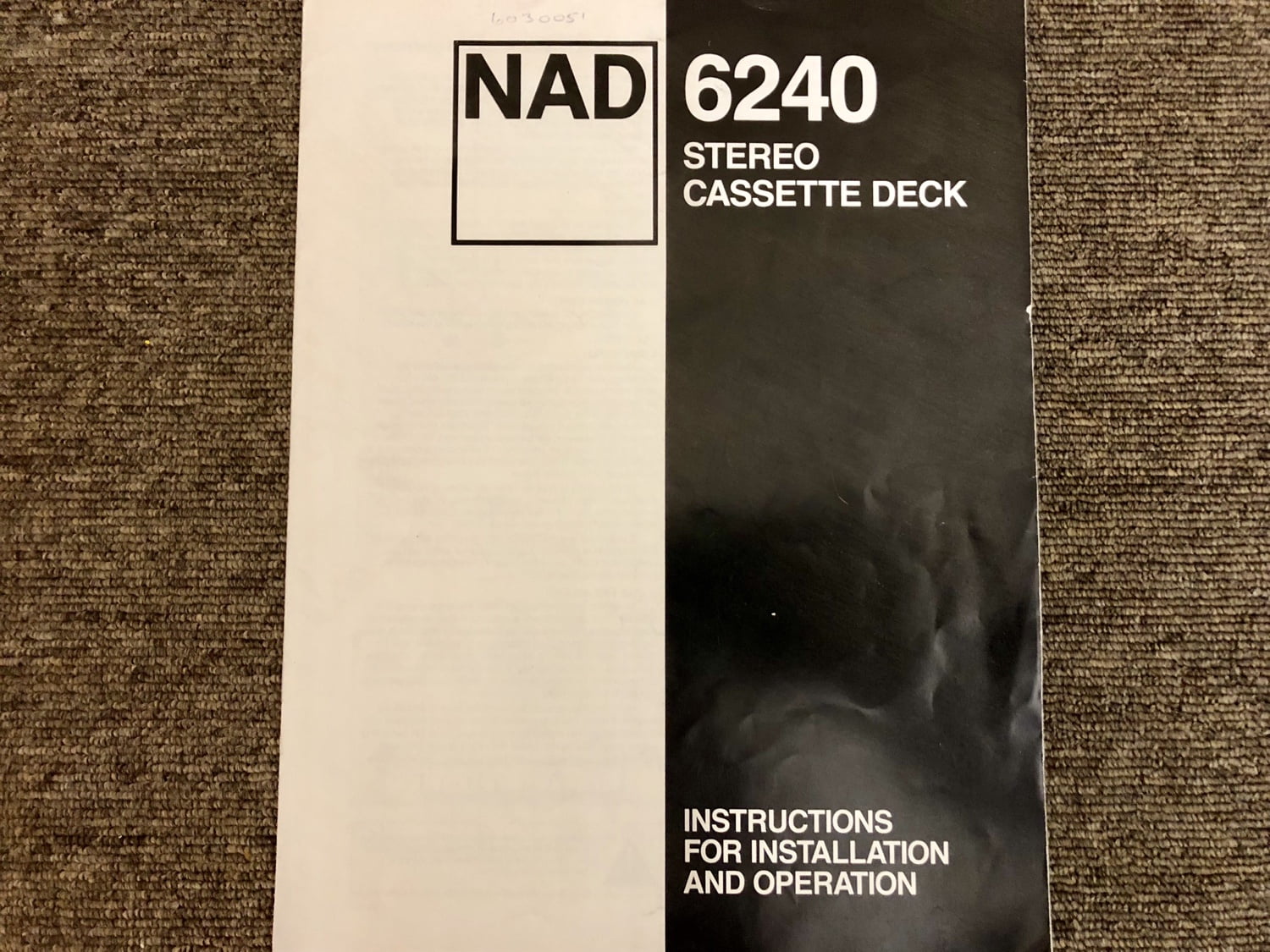 ---
This superb subwoofer, built by yours truly, is also for sale. Just $695.
UPDATE: Sold!!
This is a sealed subwoofer utilising several excellent design elements. Firstly, the enclosure is made from 25mm MDF, so it's extremely solid. This sub is essentially inert.
Secondly, it uses the outstanding Peerless XLS 12 long-stroke subwoofer driver. This was an audiophile-grade subwoofer driver used in many of the top subs from a few years ago.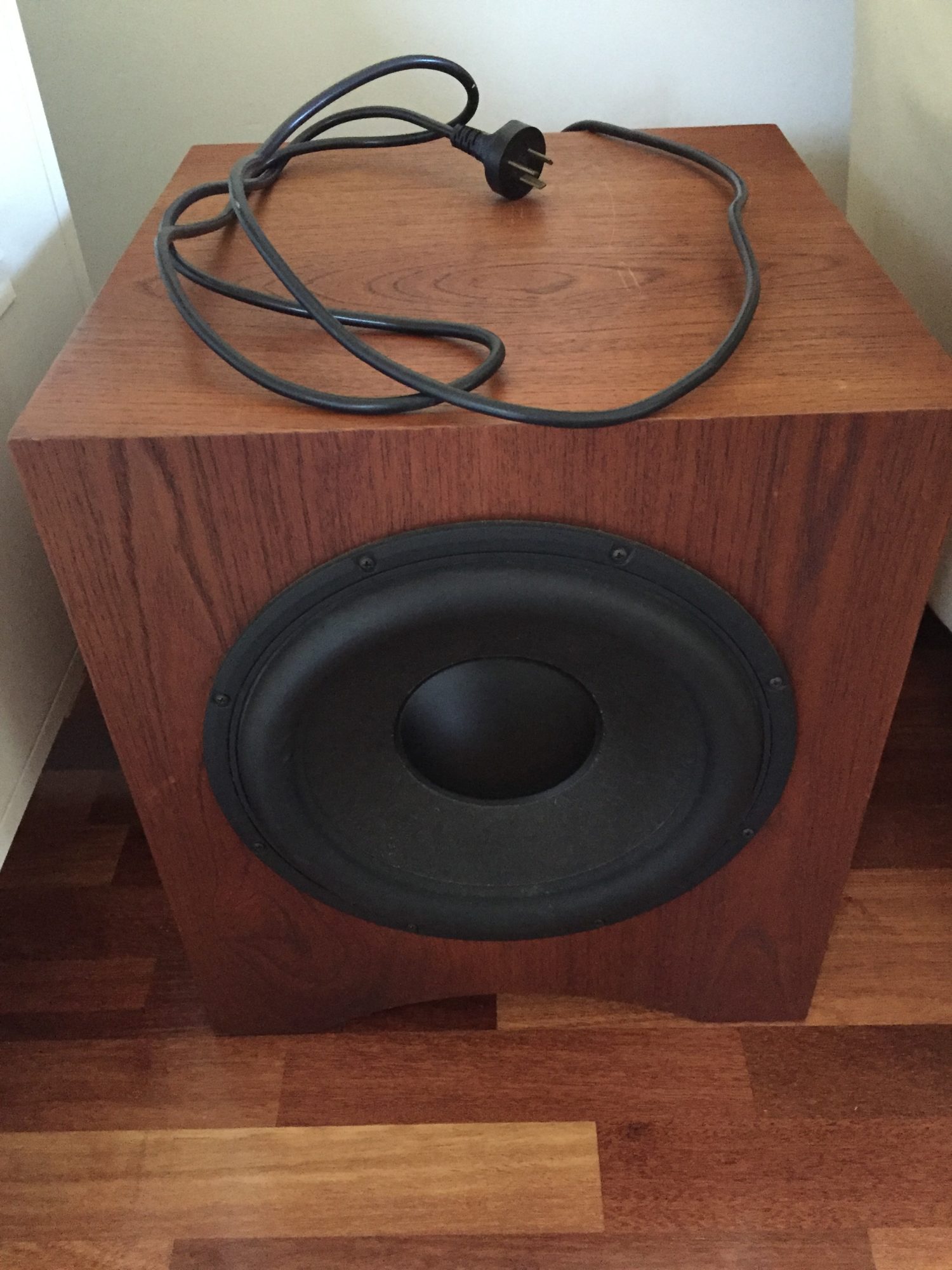 Finally, it uses a very reliable, 200 watt RMS, Australian-made Redgum MOSFET linear amplifier. This is an excellent plate amp and has been so popular, it's still made by Redgum. It's never missed a beat.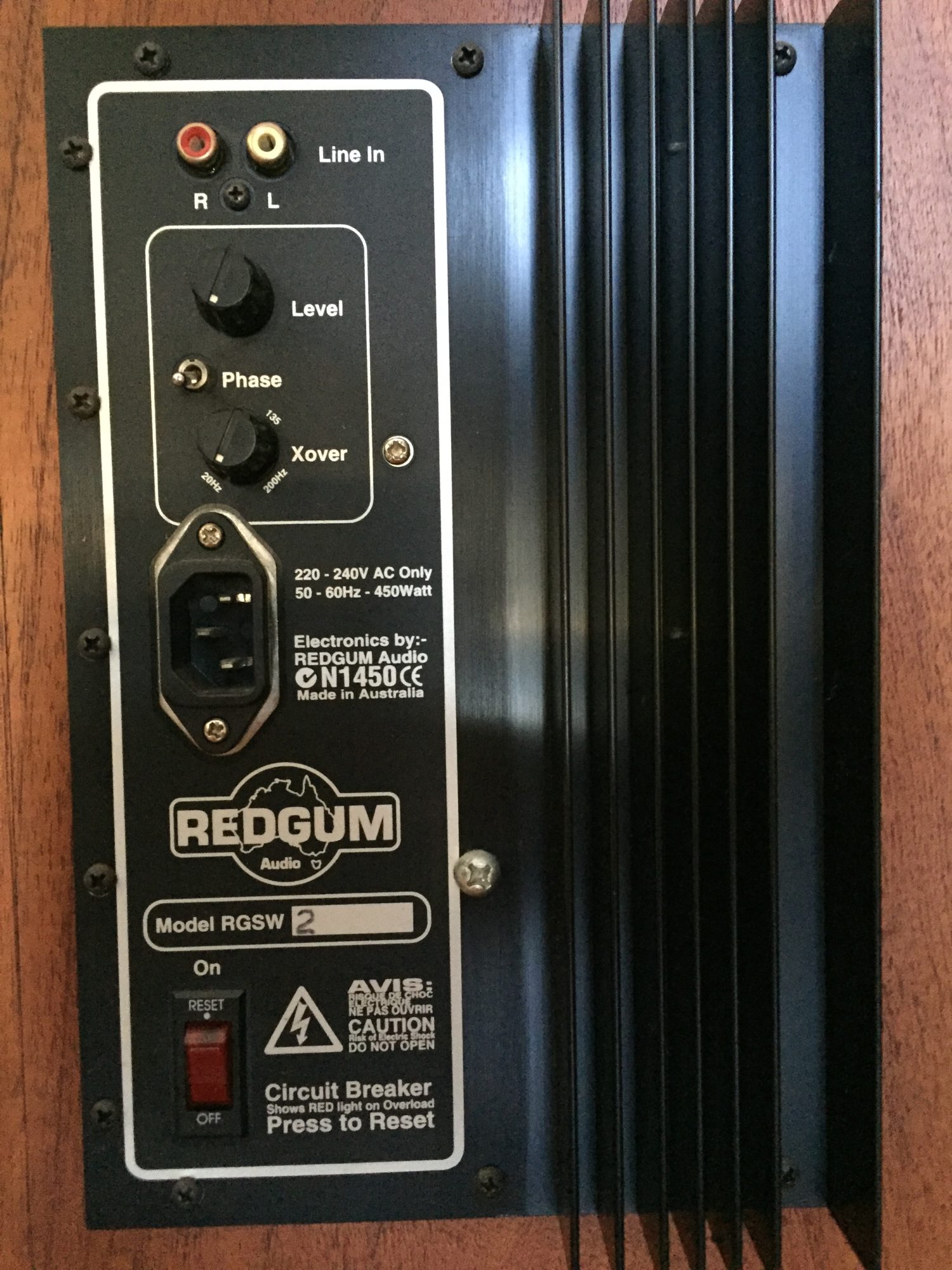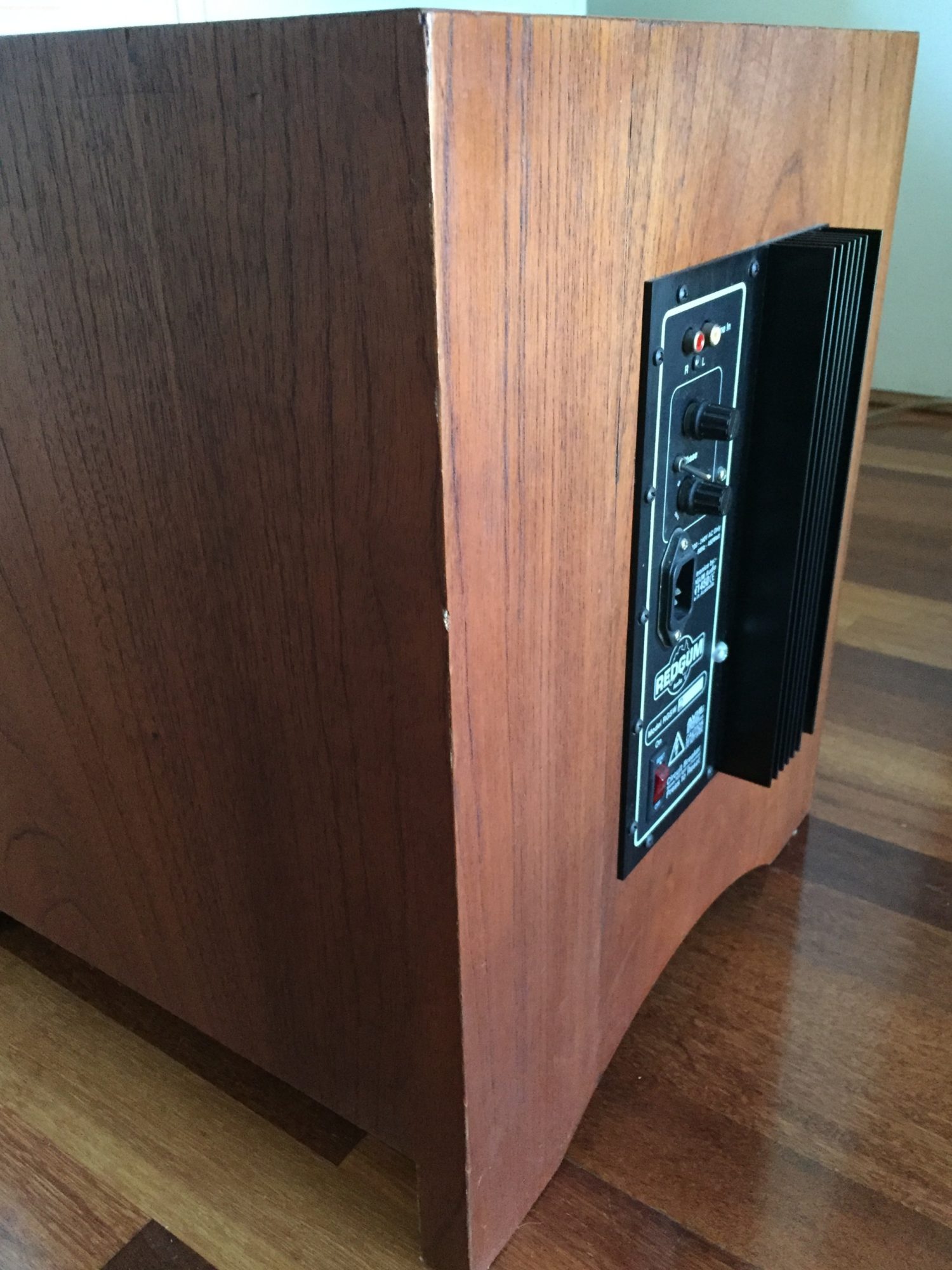 This is an awesome sounding sub, punching out deep, clean bass only possible with a sealed design like this. I used the sub for many years before passing it on to a friend of mine.
A commercial design approaching this level of build quality and performance would be well over 2K. Finished in Jarrah veneer, she's for sale and looking for a good new home. Asking $695.
---
Lovely Pioneer F-402 AM/FM stereo tuner
SOLD… Already!
Newly listed for sale, this is a proper analog band stereo tuner, so you get uncompressed audio, not MP3 files as you do with DAB. It's digital in operation though, so you can store stations in memory and access them from the push of a button.
In like new condition, comes complete with original owner's manual. Priced at $135.
---
TEAC PX-300 direct drive turntable
UPDATE – SOLD!
The PX-300 is a solid, proper made-in-Japan deck. The deck features a heavy, machined platter, stroboscopic speed indication and a Japanese Audio Technica cartridge. She also has speed control fine-tuning and a thick, high-quality original factory platter mat.
I've just completed a full service on her and replaced the power cord, lead-out cable and installed a new stylus. This deck is ready for a new home and should be a reliable player for many years to come.
Great buying at just $350.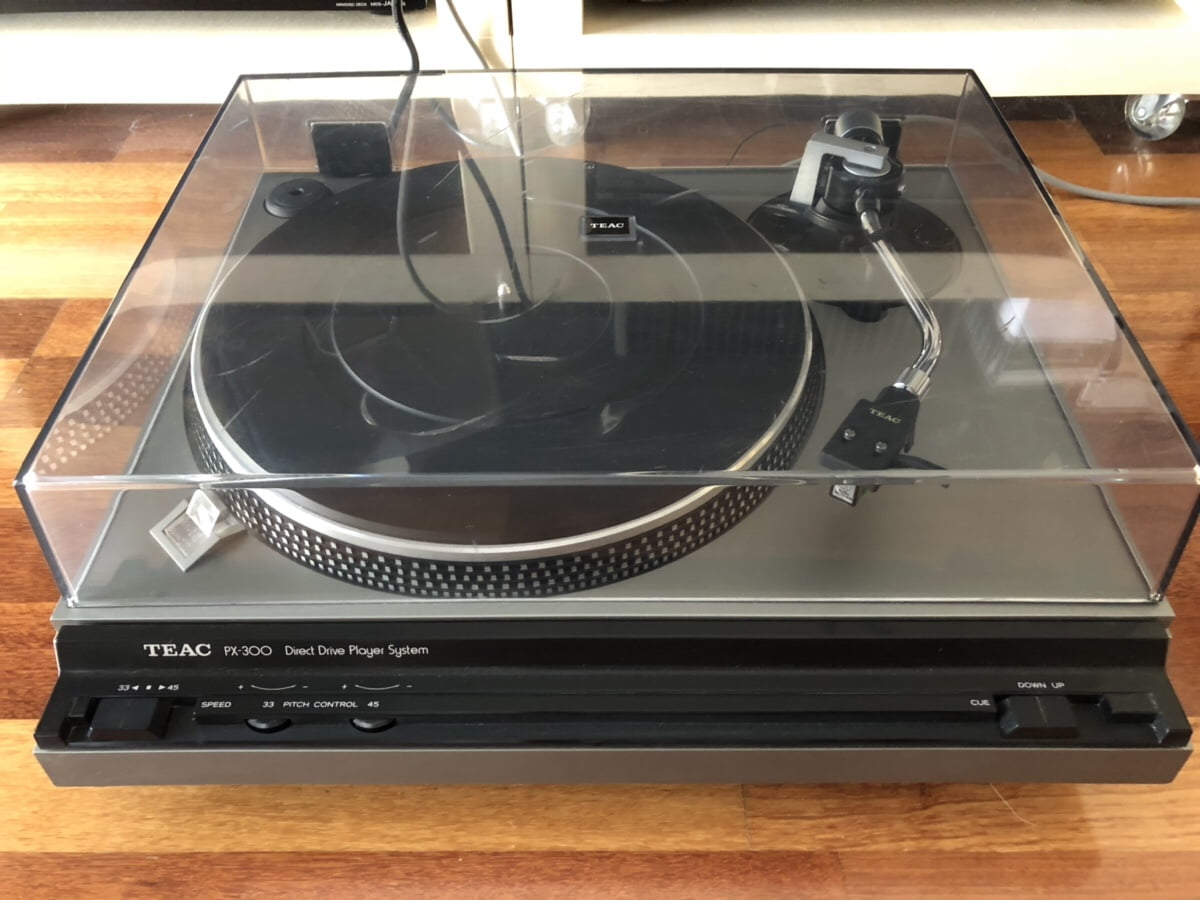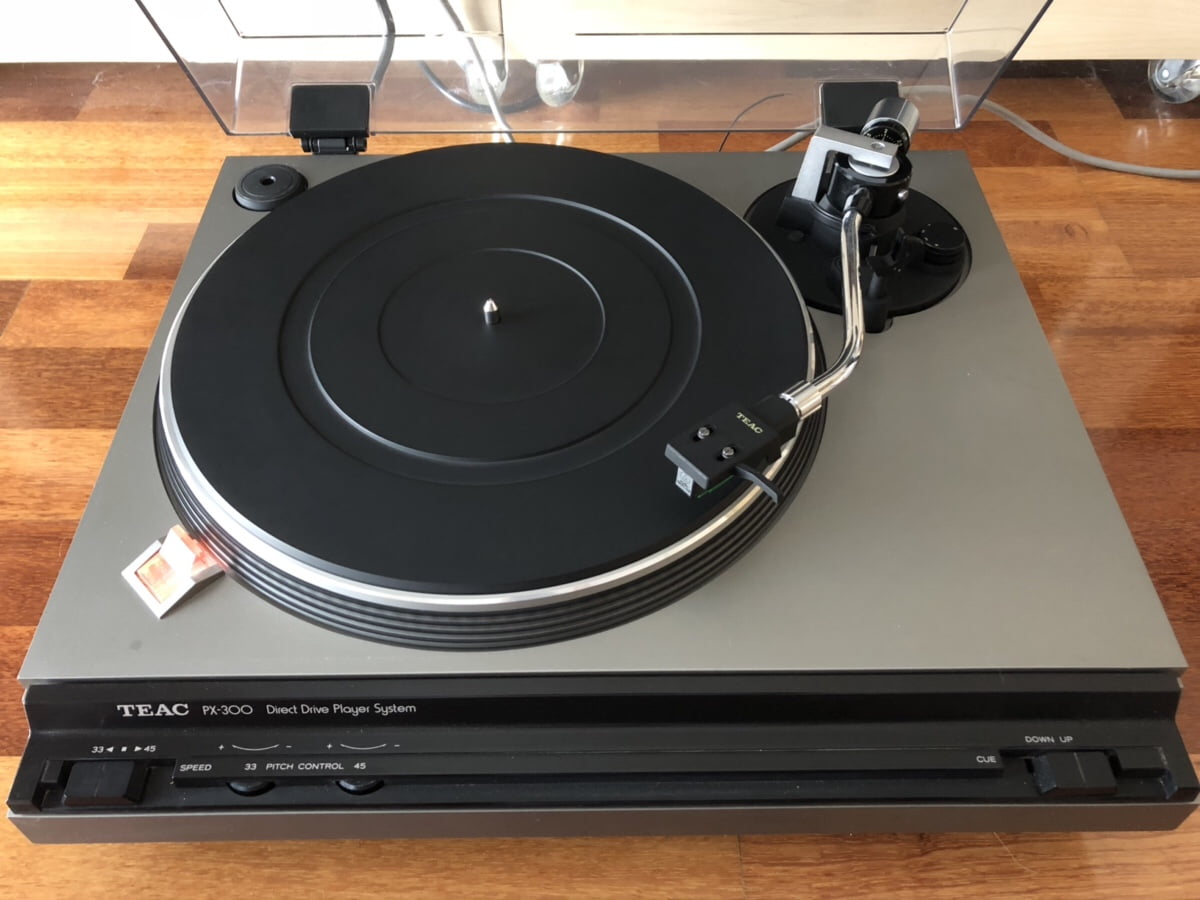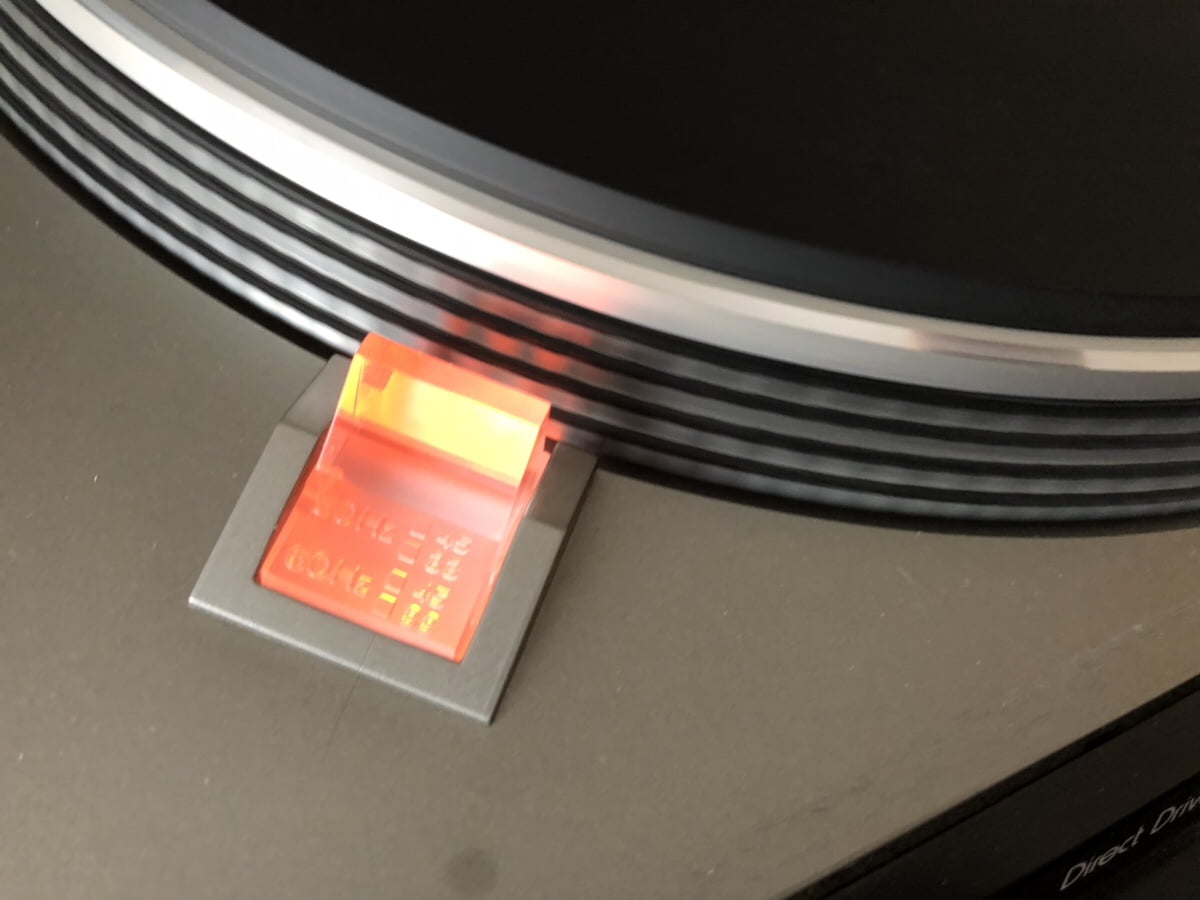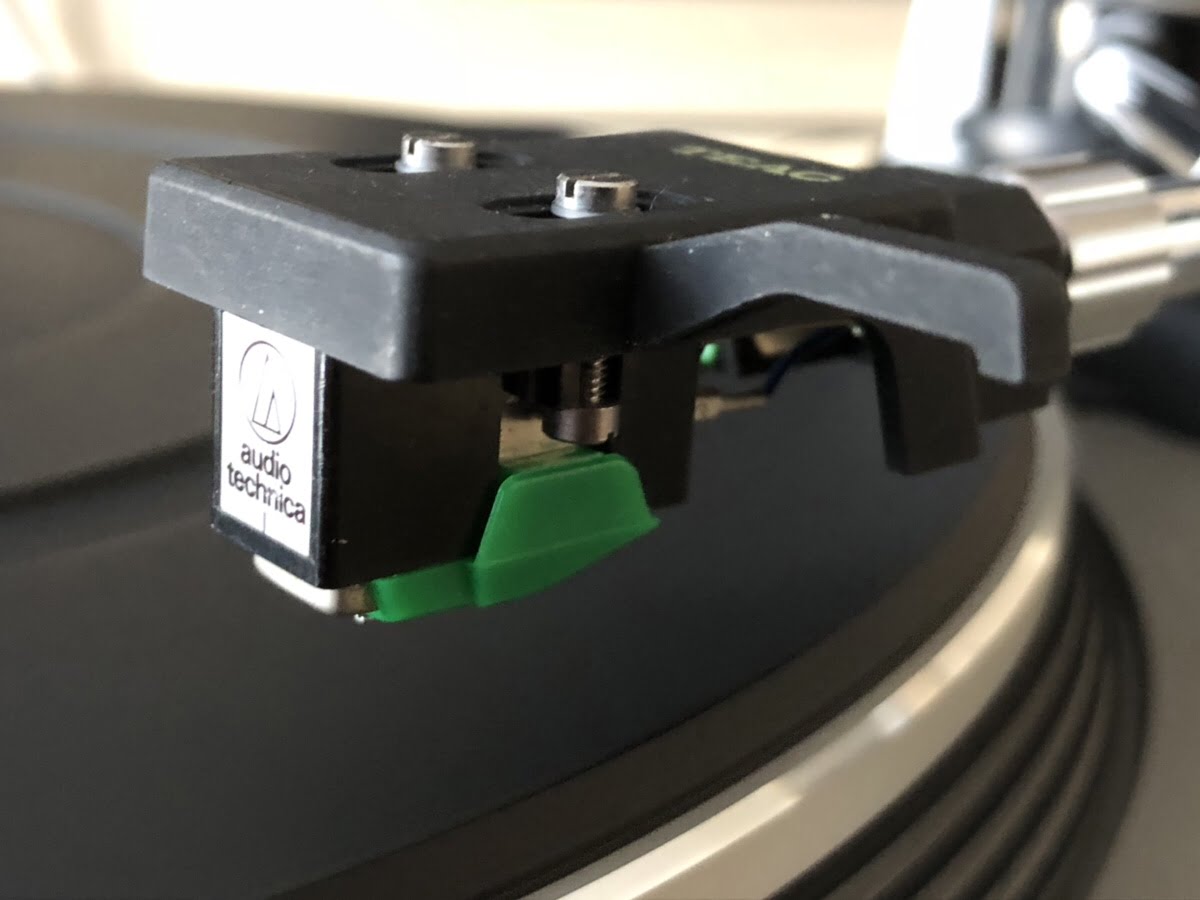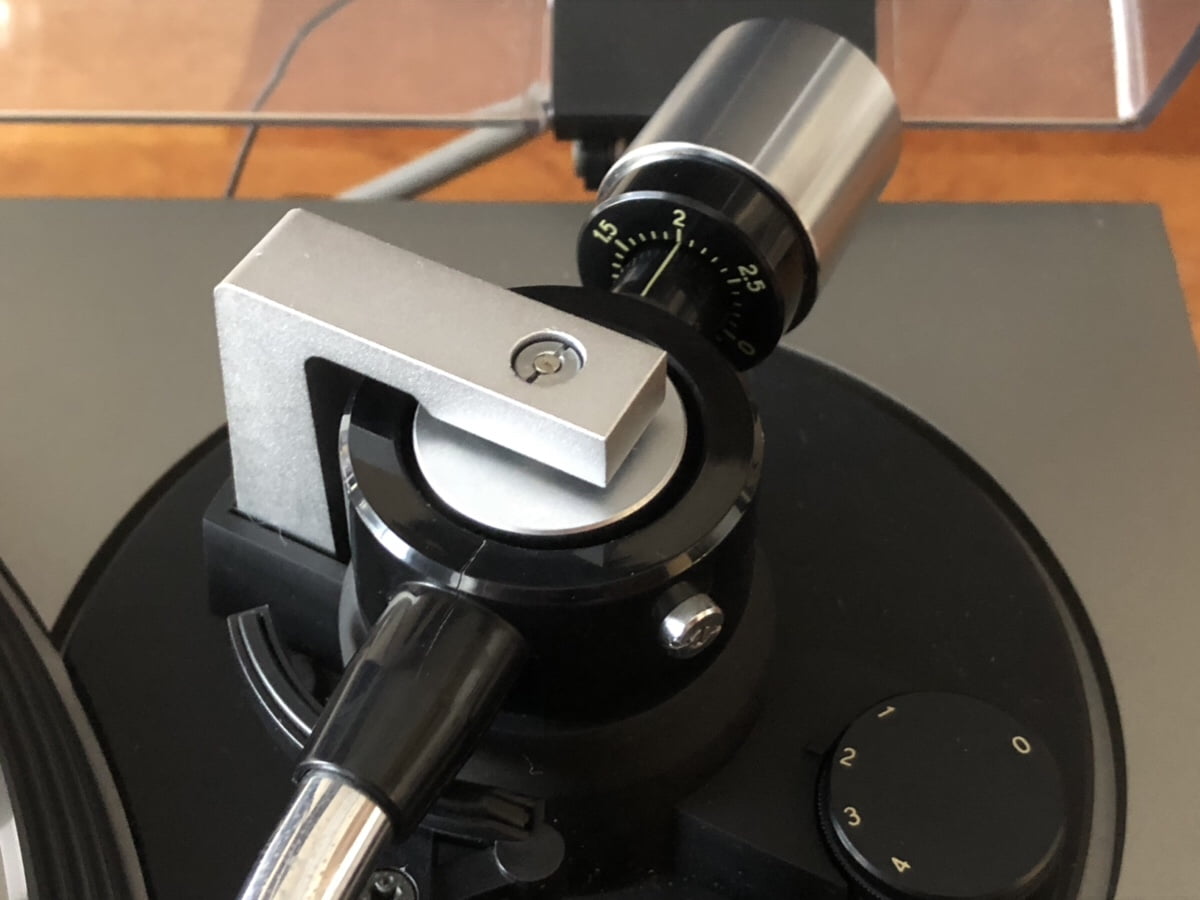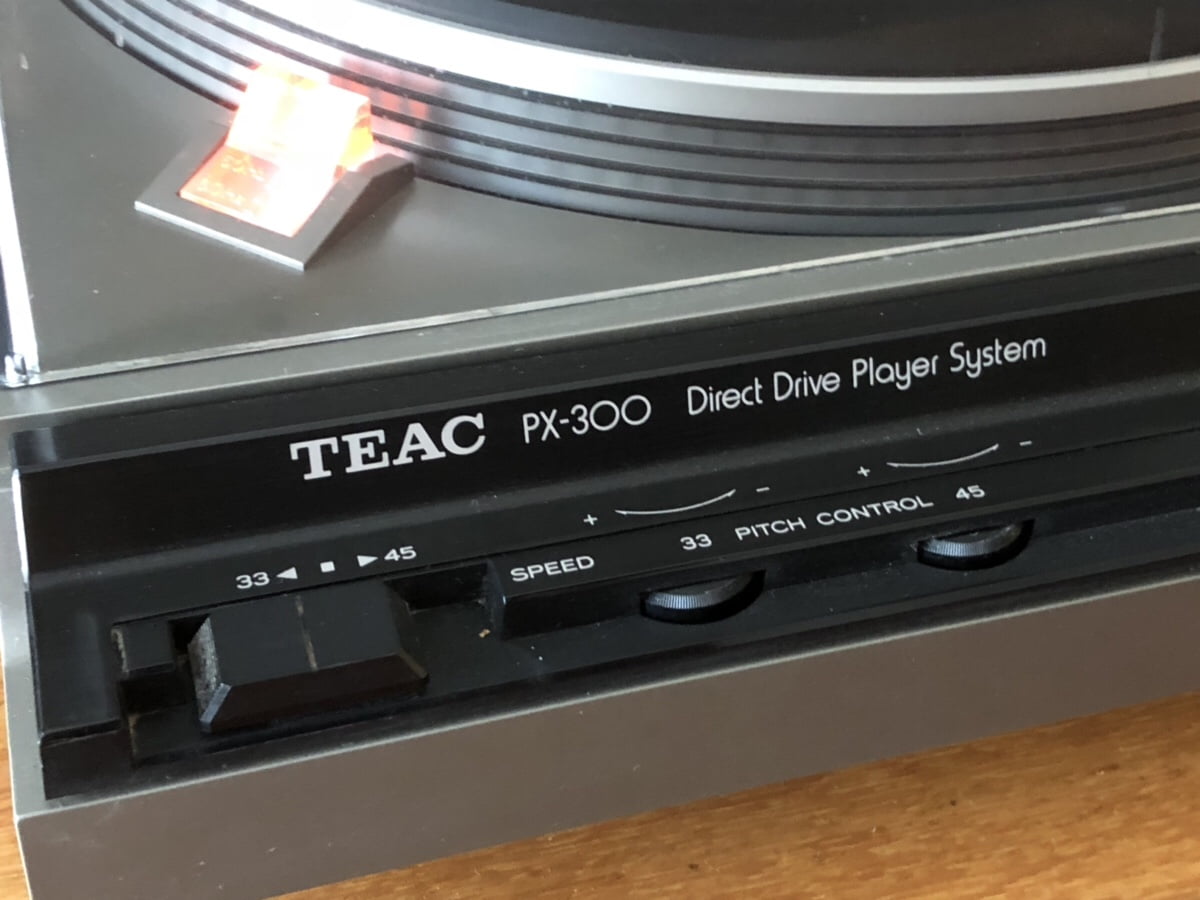 ---
Marantz CD-52 Mark 2 CD player
UPDATE: SOLD!
The Marantz CD-52 Mark 2 was one of the most widely acclaimed players at its price point. The CD-52 mark 2 was on sale from around 1993, following the huge success of the original CD-52. The mark 2 iteration featured Elna Silmic and Cerafine capacitors in critical areas and sounded quite a bit nicer than the original 52.
Like all older players, this one is made better than anything affordable now and uses a highly reliable, classic Philips transport. The player would make a perfect transport or second deck. I've just serviced, lubricated her, and cleaned the laser optics. She is yours for just $250.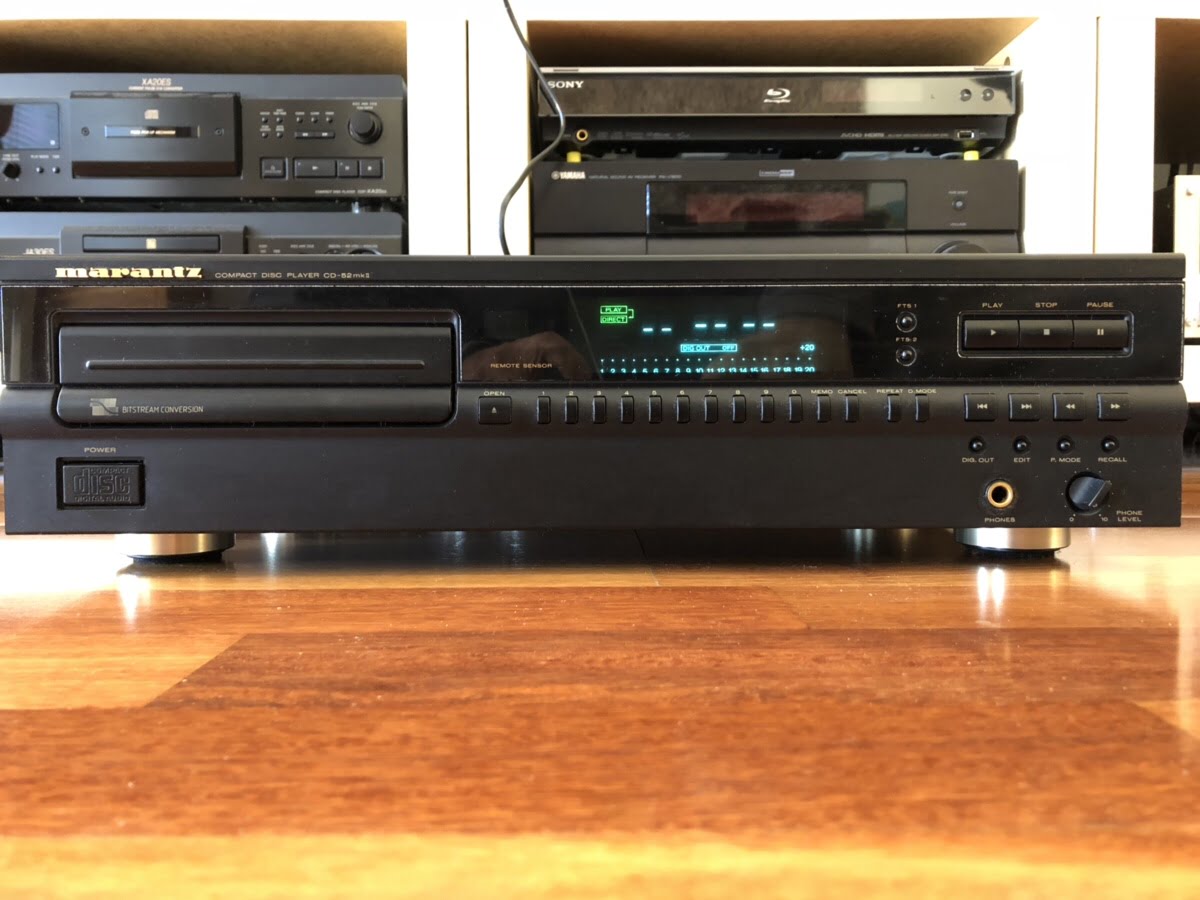 ---
Like new, with box and papers, but sadly missing stylus and cantilever after a cleaning mishap.
UPDATE – SOLD!
This superb moving coil cartridge can be rebuilt by Ortofon, Soundsmith and probably Garrott Bros. Priced at $195, bear in mind, something equivalent new will cost at least 2k, while a Soundsmith repair on this will be maybe $500…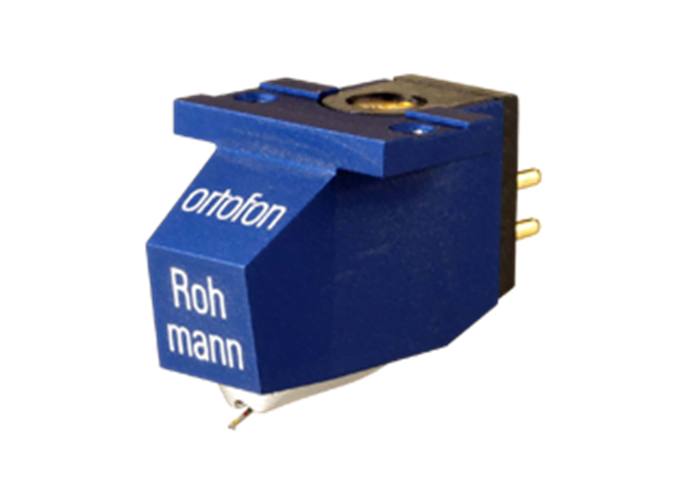 This was a premium cartridge from Ortofon, built to celebrate Ortofon's former managing director. The cartridge body is milled from a solid block of aluminium and the dark blue anodized body exploits aluminium's special damping characteristics to suppress resonance. The Nude Orto-Line diamond ensures flawless tracking of even the most dynamic passages.
MC Rohmann conveys the full range of detail and subtle nuance, even when a powerful brass section competes with the fine nuances of quieter instruments such as the flute or harpsichord. Recommended load: 100 Ohms or more.
Output voltage at 1000 Hz, 5cm/sec. – 0,25 mV
Channel balance at 1 kHz – < 1,5 dB
Channel separation at 1 kHz – > 25 dB
Channel separation at 15 kHz – > 15 dB
Frequency range at – 3dB – 20-55.000 Hz
Frequency response – 20-20.000 Hz ± 2 dB
Tracking ability at 315Hz at recommended tracking force – 80 µm
Compliance, dynamic, lateral – 12 µm/mN
Stylus type – Nude "Orto Line"
Stylus tip radius – r/R 4,5/100 µm
Tracking force range – 2,2-2,7 g (22-27 mN)
Tracking force, recommended – 2,5 g (25 mN)
Vertical Tracking angle – 20°
Internal impedance, DC resistance – 6 Ohm
Recommended load impedance – > 10 Ohm
Body material – Aluminium, milled from solid block
Colour – Royal blue
Weight – 9 g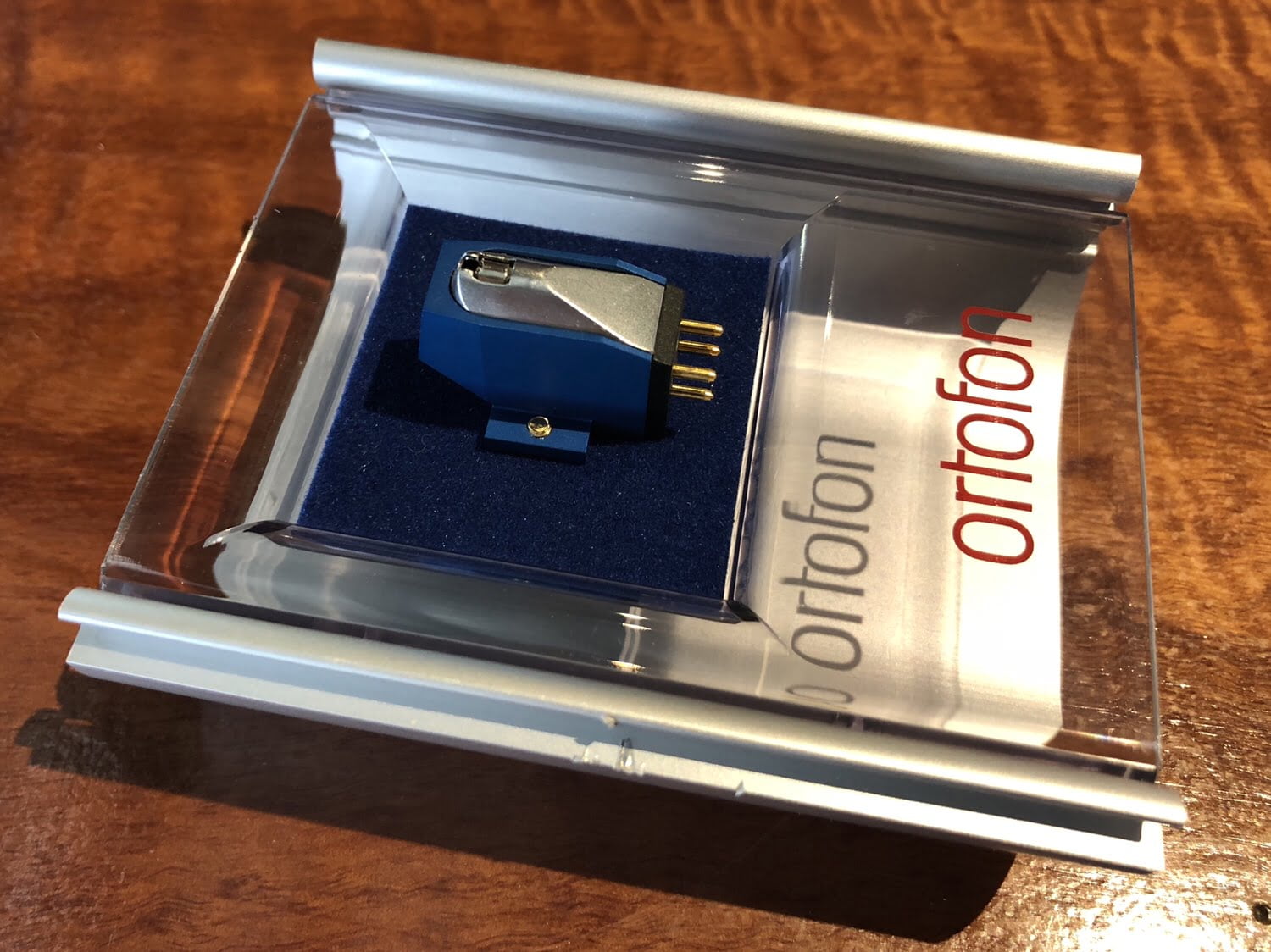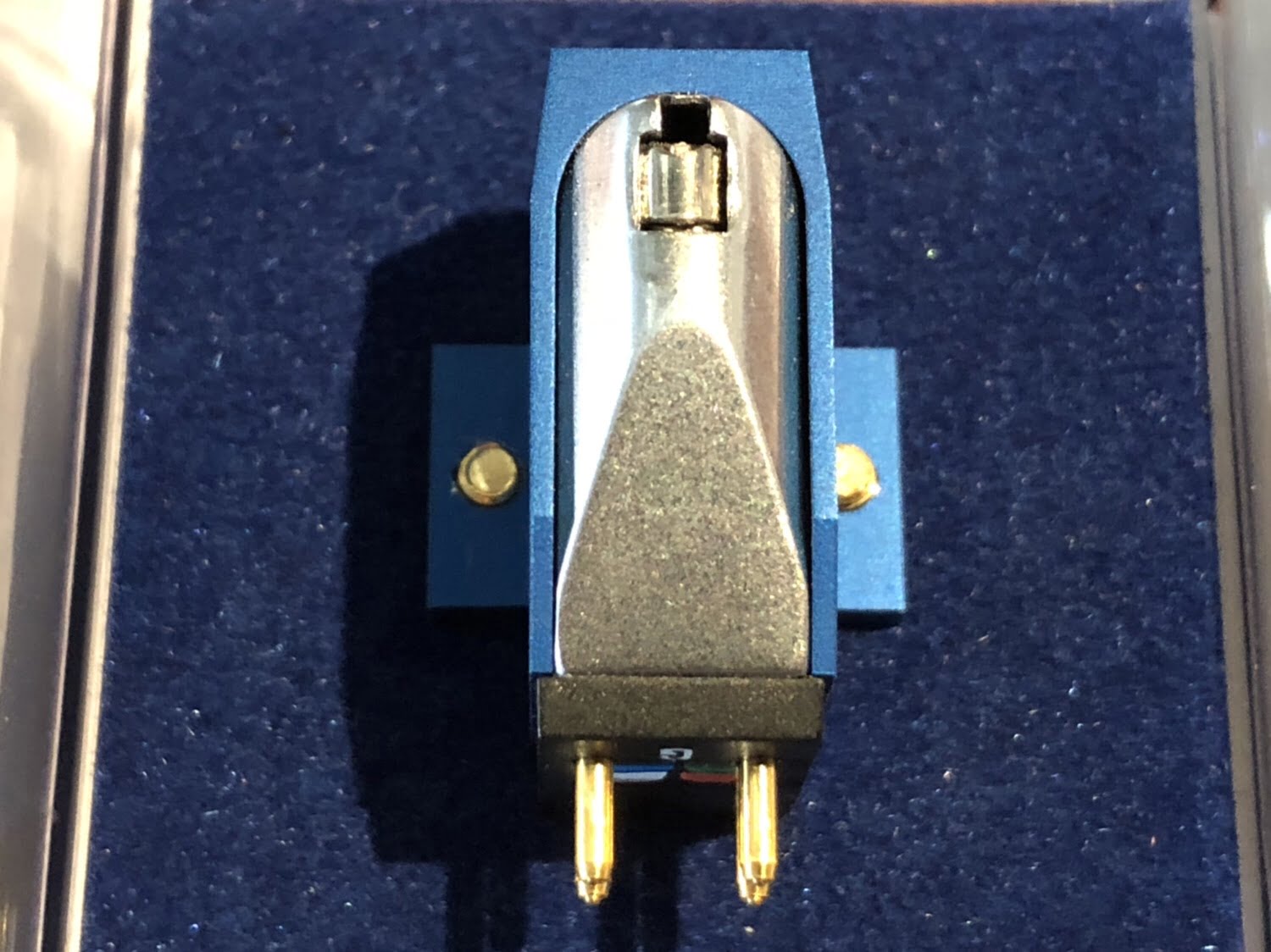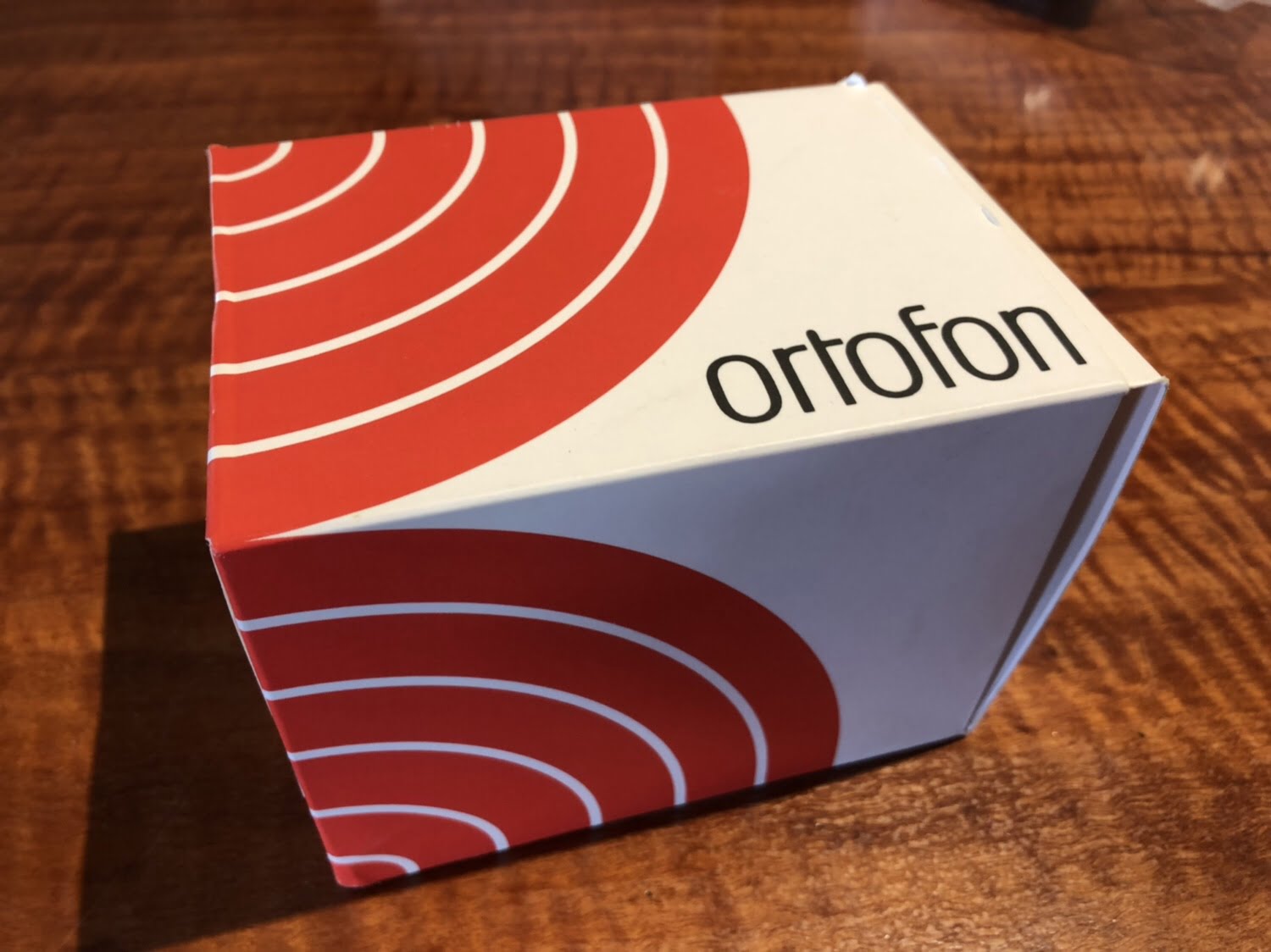 ---
UPDATE – SOLD!
This cartridge features very low usage (approximately 20 hours) and presents like new, with box and papers.
Current retail on these is $449USD. This near-perfect example can be yours for just $295AUD.
"This true classic, which has been in production since I got into this hobby in the mid-70s, must be counted among audio's most remarkable values."

Stereophile Recommended Component 2010, 2011, 2012, 2013, 2014, 2015.
Denon DL-103R Phono Cartridge Specifications:
– Type: Moving coil
– Output voltage: 0.25mV
– Frequency response: 20Hz-45kHz
– Output impedance: 14 ohms
– Channel balance @ 1kHz: < 1db
– Channel separation @ 1kHz: 25dB
– Stylus tip: 0.02 mm special round solid diamond
– Compliance: 5 x 10-6 cm/dyne
– Recommended tracking force: 2.5 +/- 0.3g
– Colour: Black
– Weight: 8.5 g
– Recommended load resistance: 100 ohms or more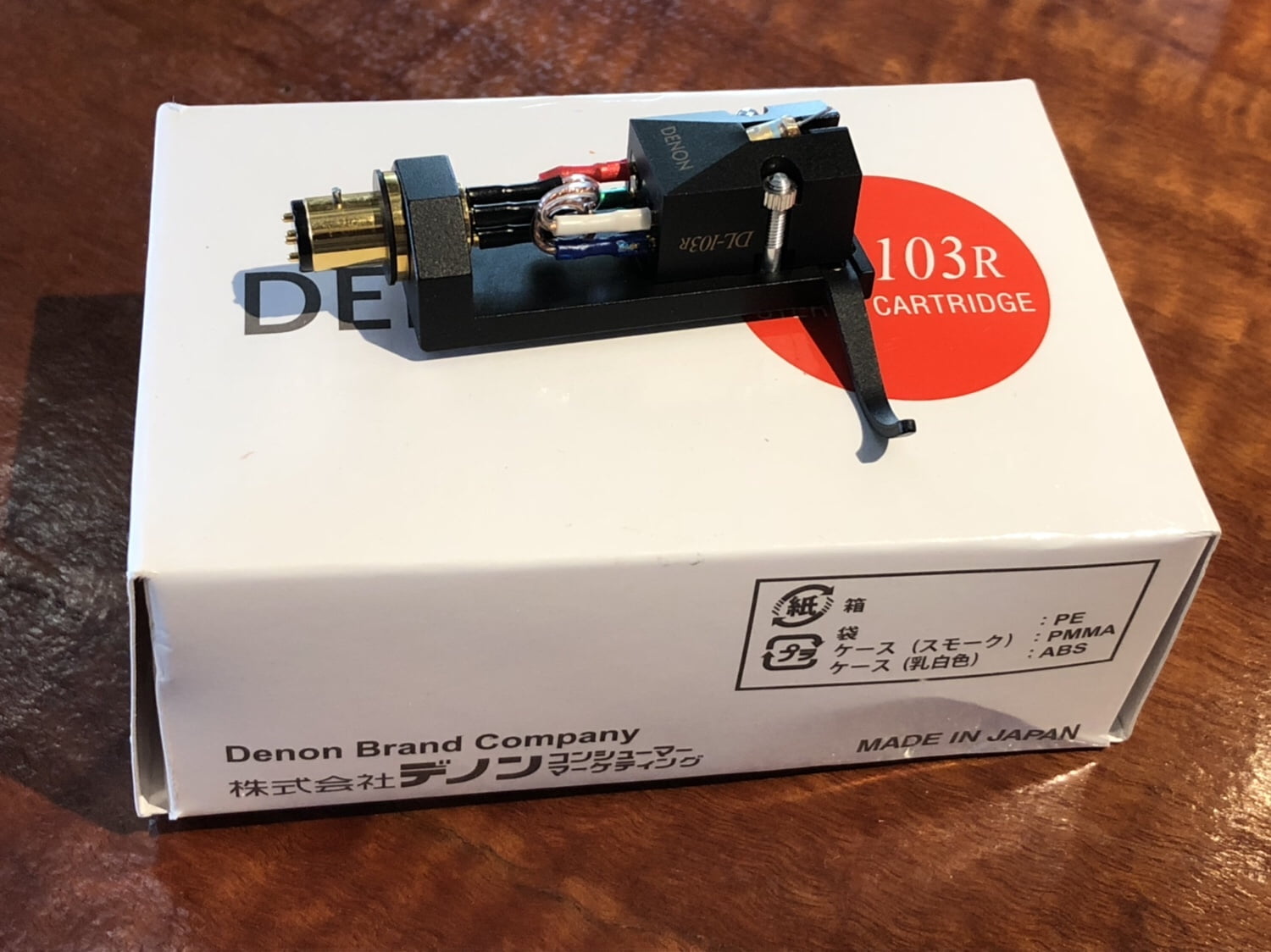 ---
New for sale, this gorgeous, fully serviced and set-up vintage Rotel RP-3000 direct drive turntable.
It comes complete with legendary SME 3009 Series 2 tonearm and Rega Bias MM cartridge, for just $995.
UPDATE: SOLD!
Now I'm surprised this hasn't sold yet. I'm guessing that most simply aren't aware that just the SME tonearm alone on this great deck is worth $600 – $800, if you want to go and buy one now on eBay! This deck punches way above its weight and nothing at this price new would hold a candle to it.
This stunning, vintage Rotel RP-3000 is finished in real wood veneer and has some great features. The Rotel RP-3000 is a 2-speed, manual control, direct-drive turntable system with pitch control. It also has a useful built-in spirit level, which allows you to get your deck perfectly level, using the adjustable feet, or shims under the feet which I prefer.
The deck itself is beautiful, with smoked acrylic lid and real walnut finish. When you add in the legendary SME 3009 S2 Improved tonearm, worth $600 or more, and a lovely low-hours Rega Bias MM cartridge, you have a killer deck.
This is ideal for anyone wanting their first proper turntable, or someone perhaps upgrading from a belt-drive or inferior DD machine.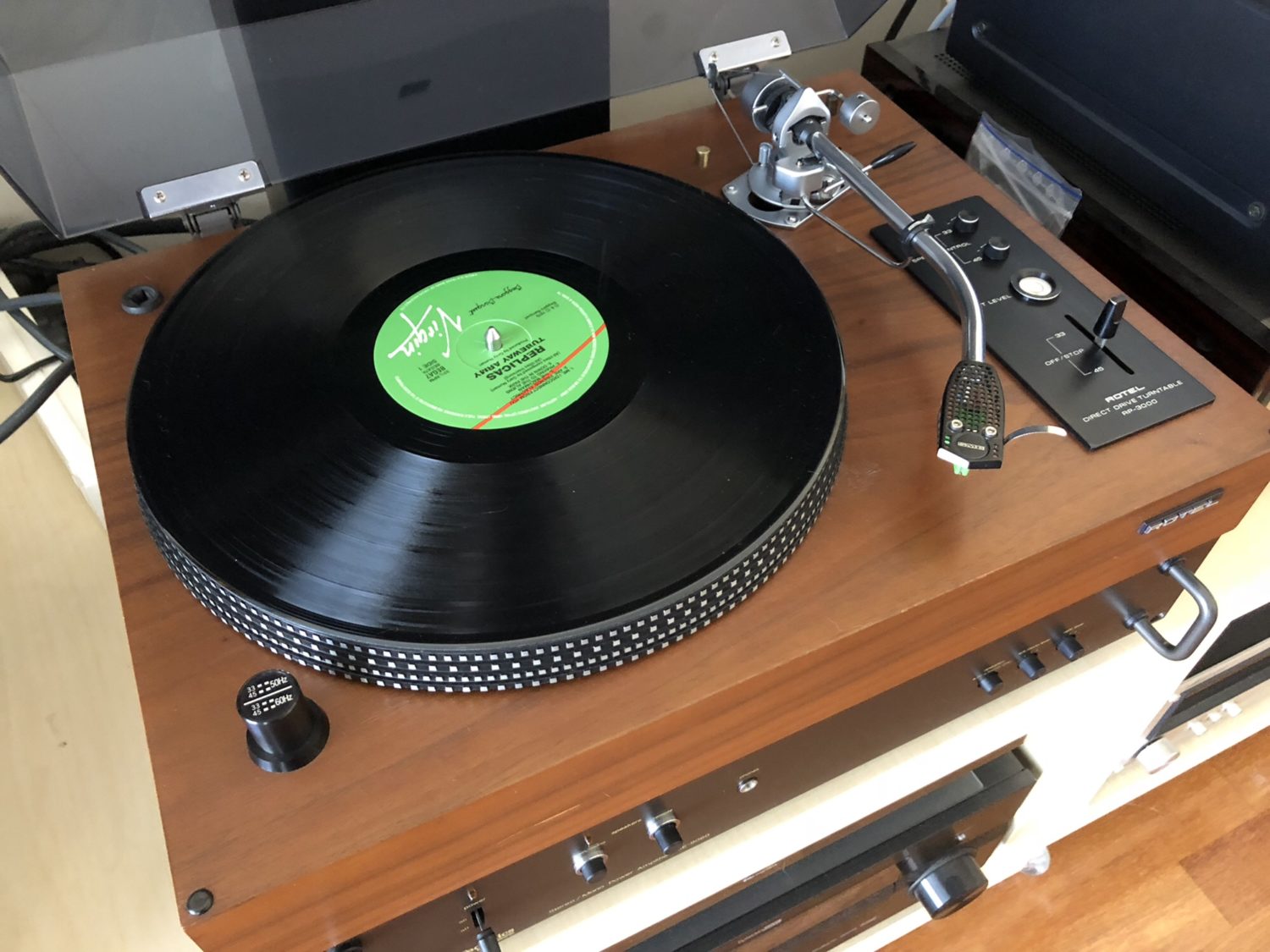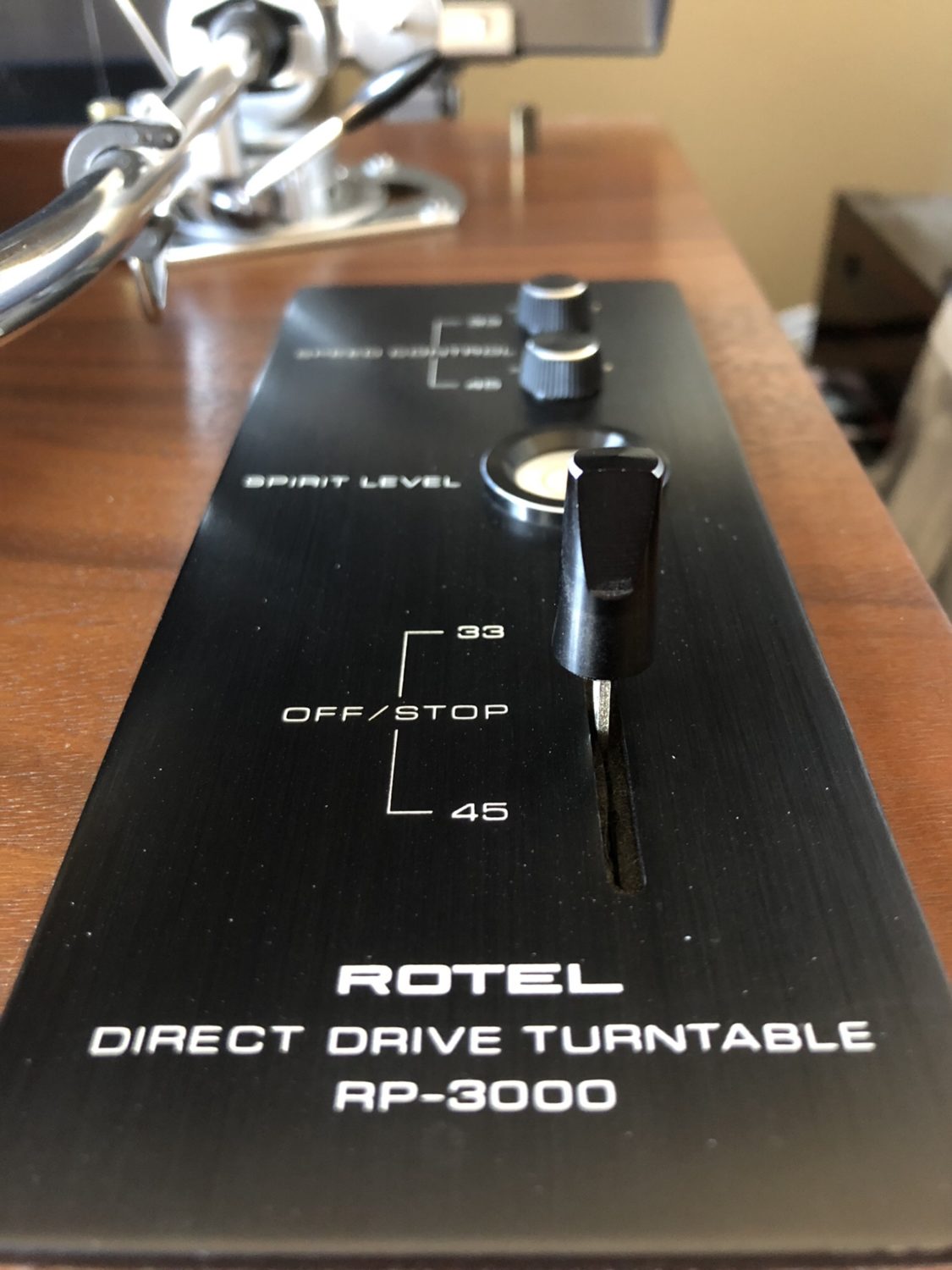 Naturally, I've performed the tedious multi-step set-up process for you, saving you time and money. This includes setting tracking force, anti-skate, lateral balance, arm ride height, arm alignment, and cartridge alignment. I've also recently serviced the turntable.
This awesome vintage turntable setup sounds absolutely amazing and is looking for a good home. If interested, get in touch!
Specifications (Courtesy of the Vinyl Engine)
Motor: pulse determinant AC servo motor
Drive: direct-drive
Speeds: 33 and 45rpm
Speed control range: +-5%
Wow and flutter: 0.05% WRMS
Signal to noise ratio: better than 60dB
Platter: 310mm, full-size, aluminium die-cast, strobe on rim
Tonearm: SME static-balanced, j-shaped pipe arm, oil-damped cueing device, direct-readout stylus gauge counterweight, anti-skating device, arm height adjusting device
Length: 230mm
Overhang: 12mm, with variable overhang slider tonearm base
Cartridge weight range: 4 to 14g
Dimensions: 470 x 350 x 190mm
Weight: 8.2kg (220/240V)