I've just finished repairing an amazing Yamaha MX-1 power amplifier. Read on for more about this stunning, heavyweight amplifier.
It's fair to say that Yamaha, along with Sony, soldiered on with high-end consumer hi-fi gear for longer than many others and this beautiful Yamaha MX-1 power amplifier proves it.
The Yamaha MX-1 was the best and most expensive amplifier in the Yamaha line-up for 1993, and what a beast it is. I truly had to wrestle this thing around the workshop, it's so heavy for its size, it feels like it's made of lead!
As usual, I made a video about the repair, check it out:
Inside
The Yamaha MX-1 is a very serious design and immensely heavy for its diminutive size. It appears initially to be a dual-mono design but upon closer examination, the filter capacitors are shared between the channels and two sets of power supply rails are derived from these, allowing 'rail switching', a feature designed to increase efficiency.
Besides that, the twin transformers, twin diode bridges per channel and separate heatsinks and driver boards almost qualify this as a dual-mono design, but not quite. The best and really only true dual-mono designs have two separate amplifiers in one box, including power supplies and even power cables, like this BAT VK-500 I repaired.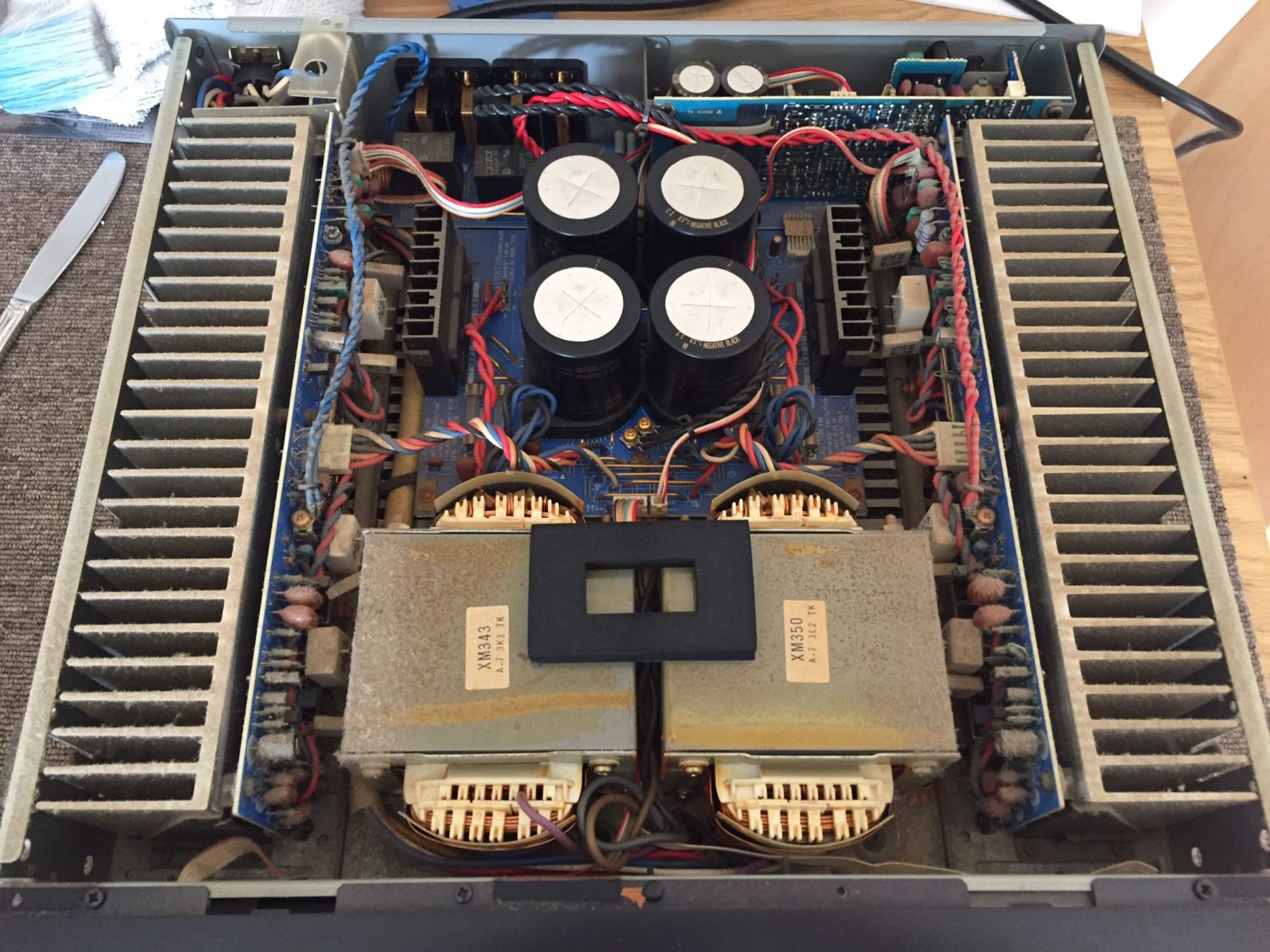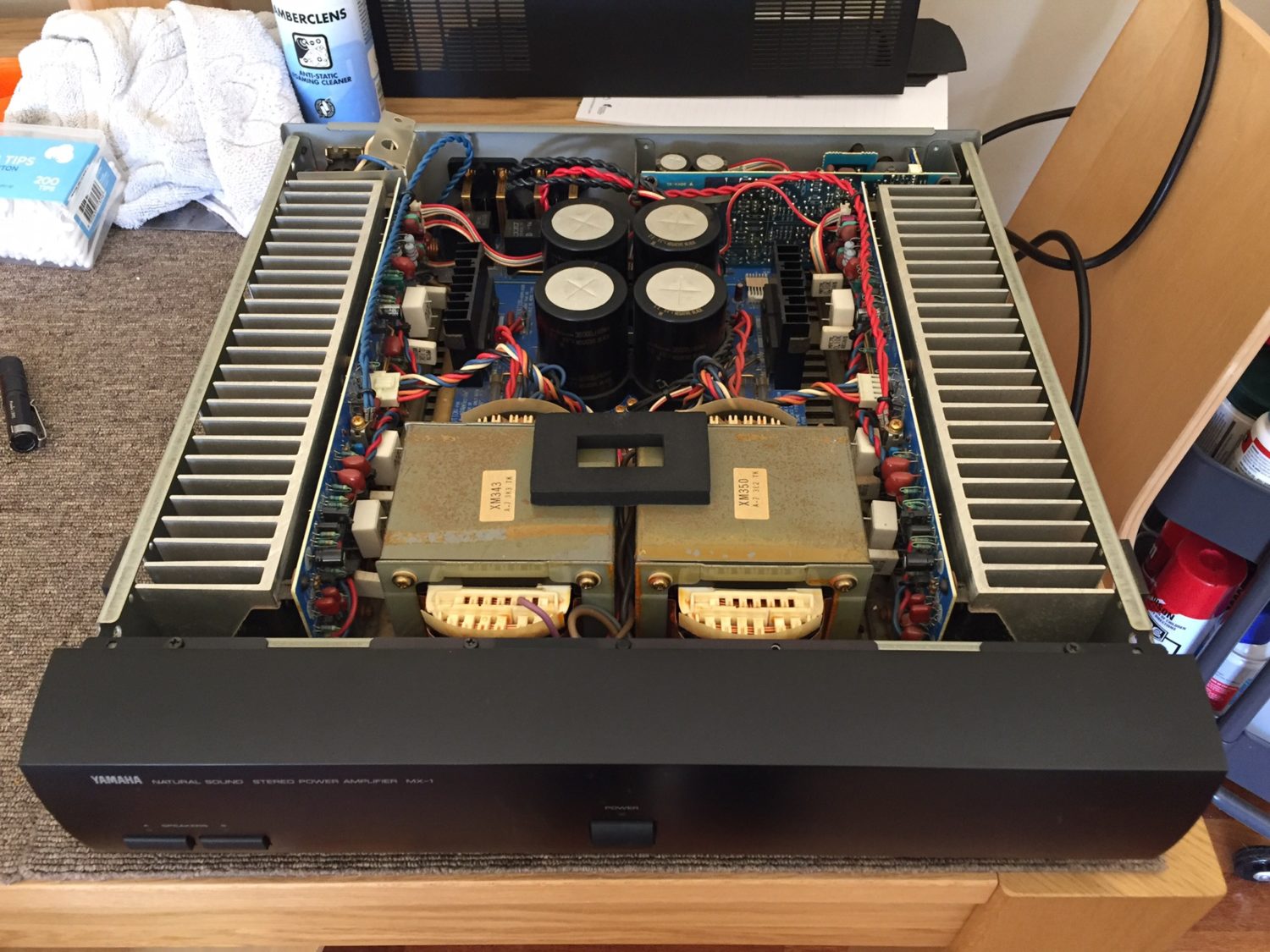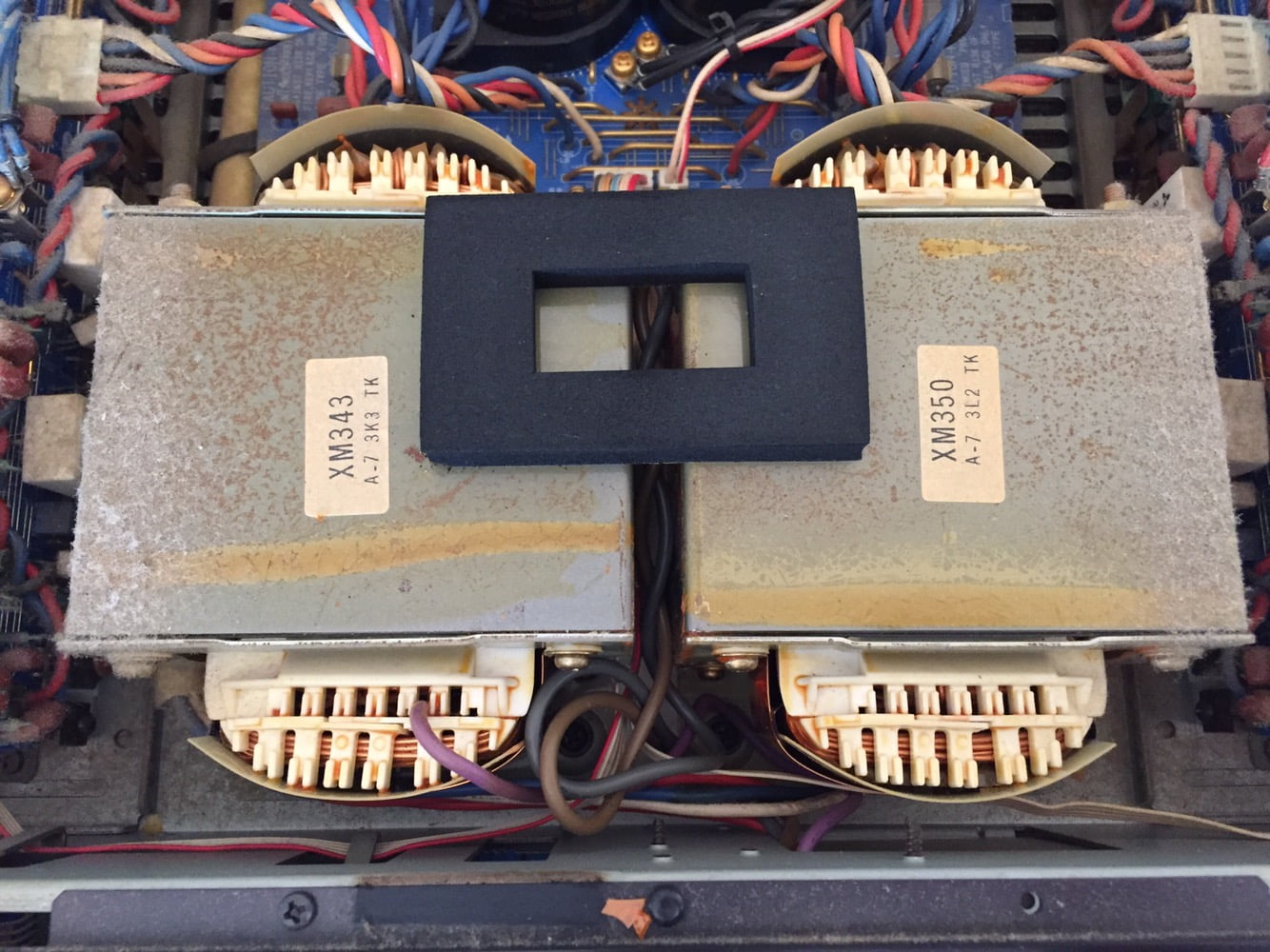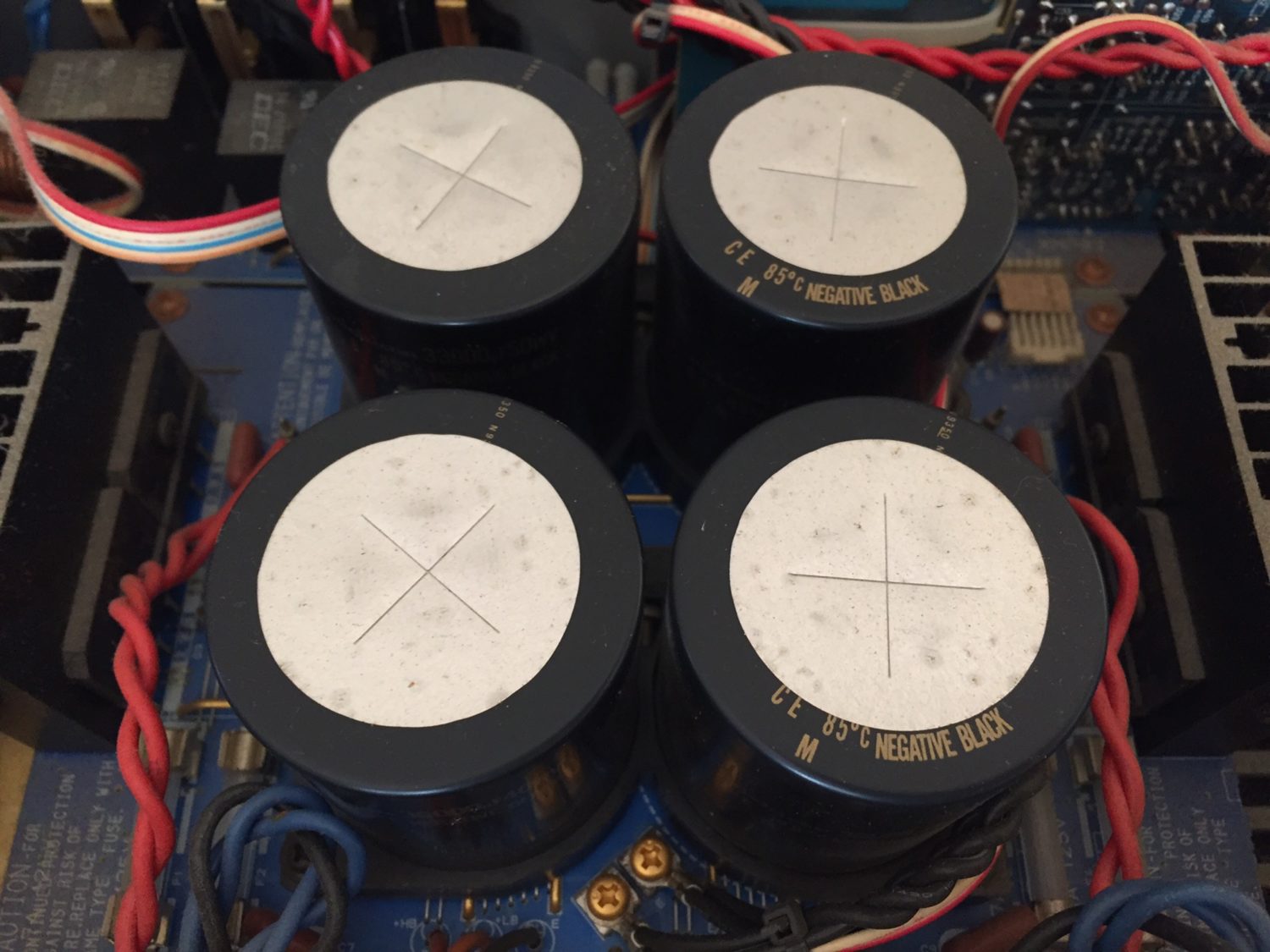 This is a beautifully built and very cleanly laid-out amplifier. The result is that it's a breeze to work on. Like all well-engineered equipment, each area is easily accessible and each module is easy to remove. Modern gear is just not made this way. How much of what you buy today do you think will still be working 25 years from now…?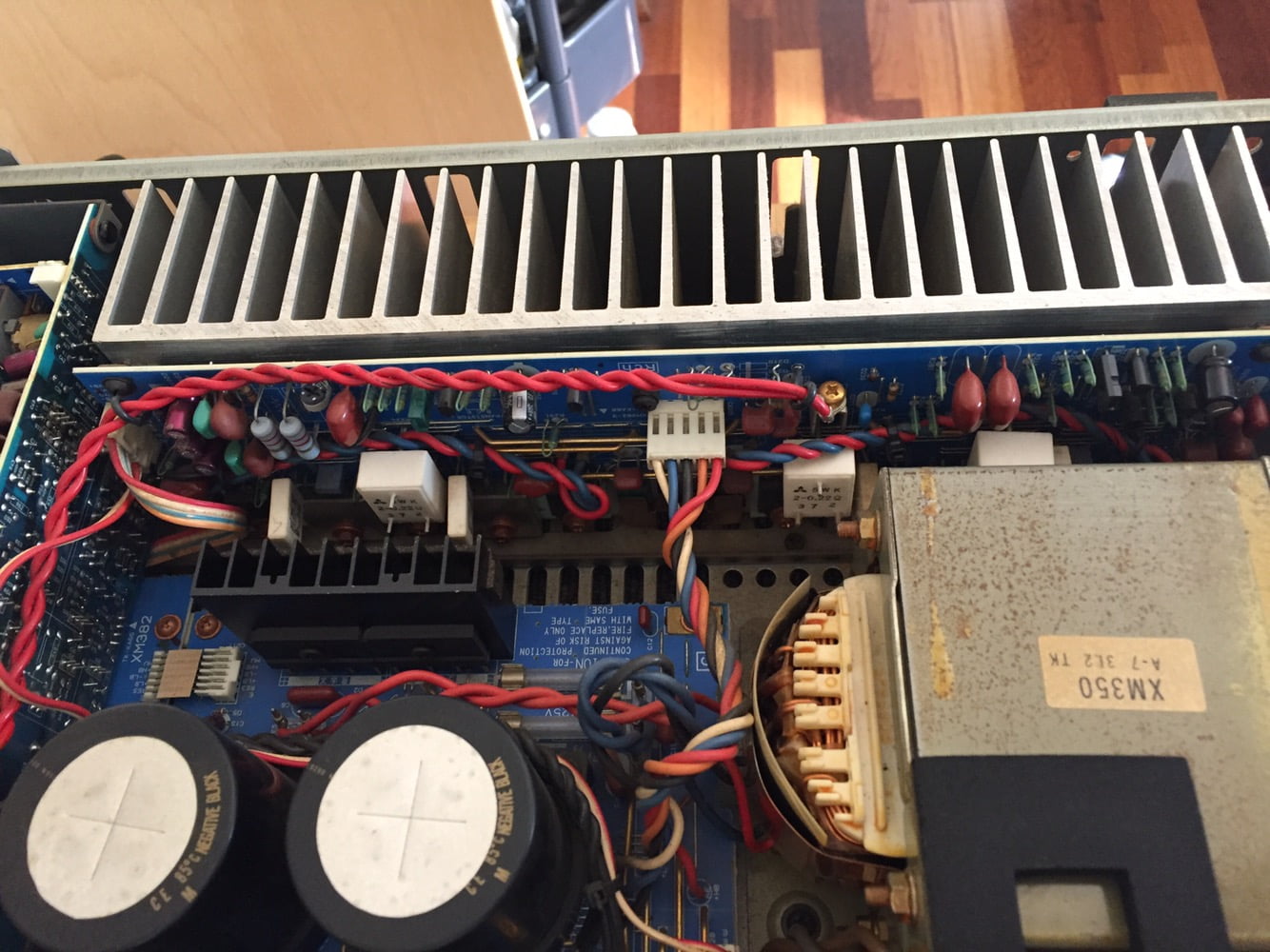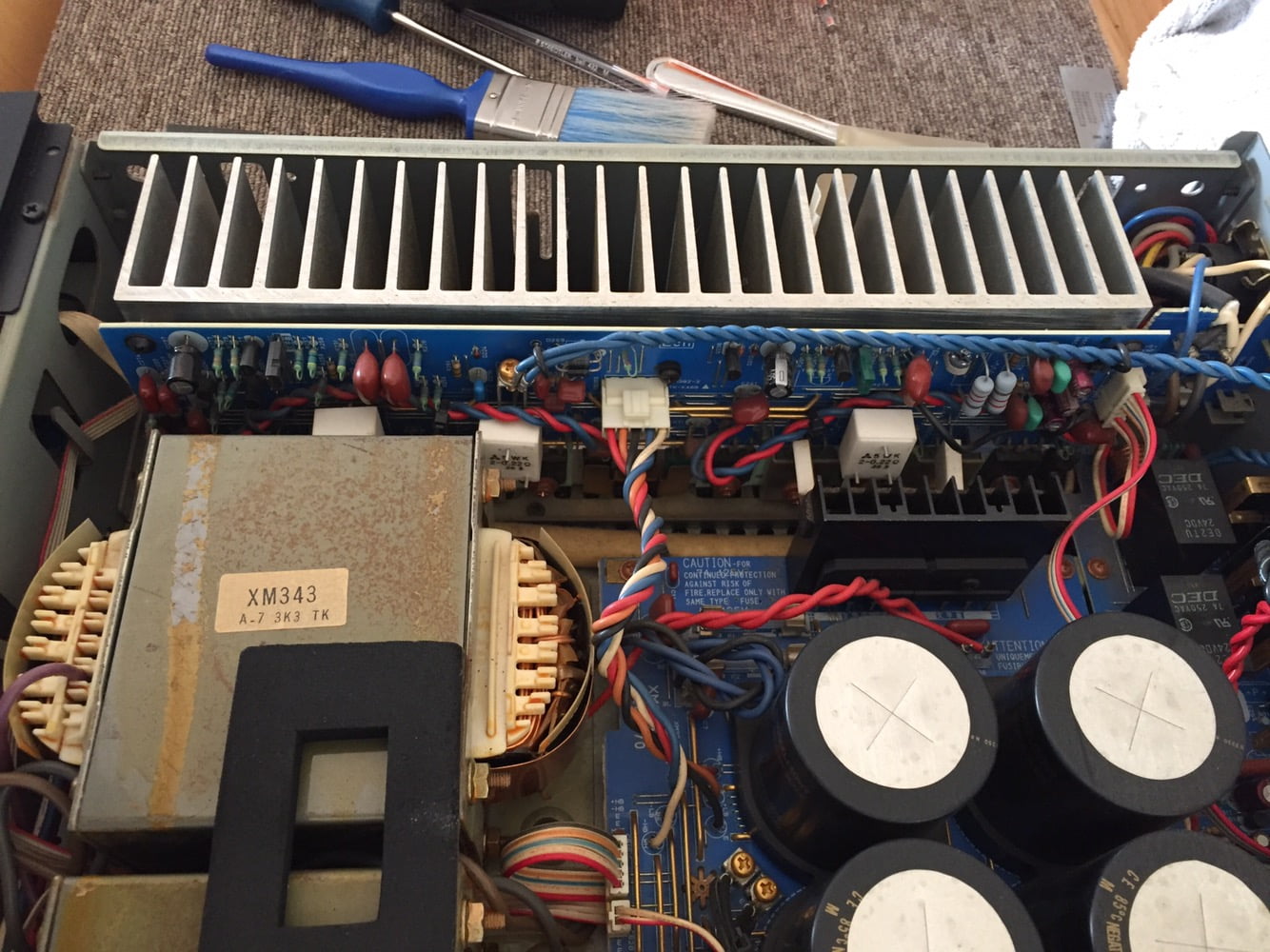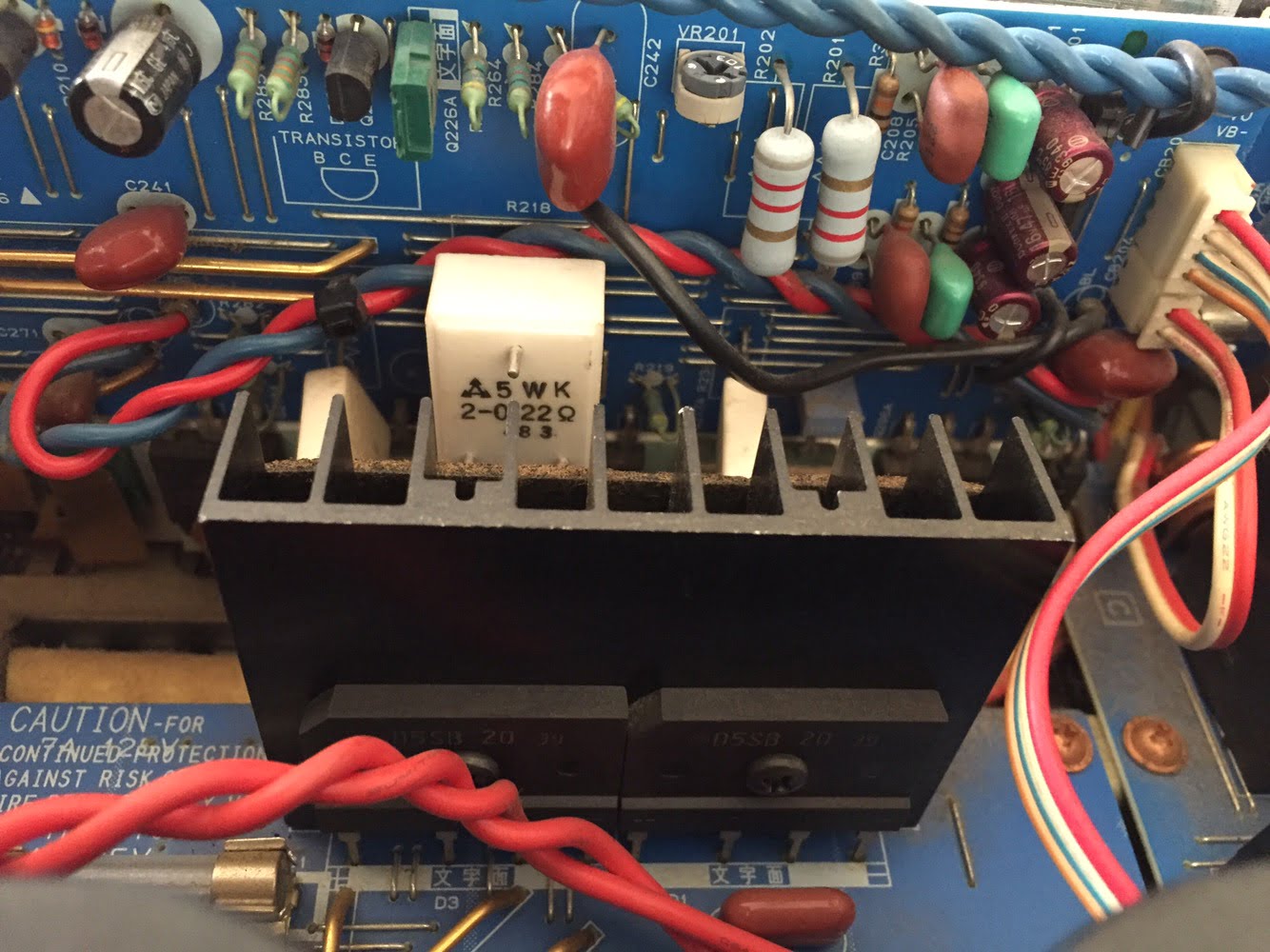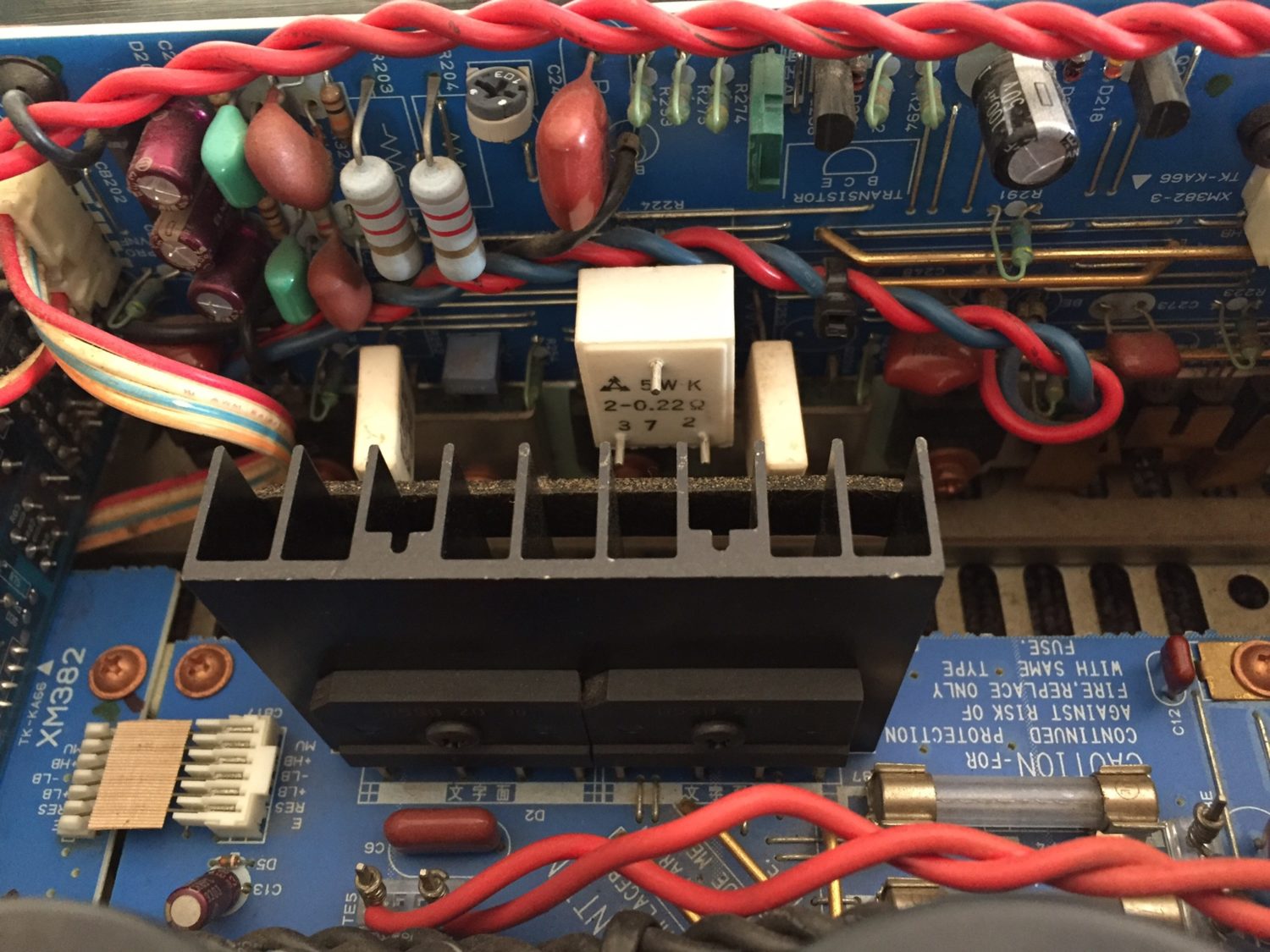 Yamaha MX-1 Specifications
As always, courtesy of HiFi Engine
Power output: 200 watts per channel into 8Ω (stereo)
Frequency response: 20Hz to 20kHz
Total harmonic distortion: 0.008%
Damping factor: 250
Input sensitivity: 1.46V
Signal-to-noise ratio: 125dB
Dimensions: 438 x 116 x 486mm
Weight: 24kg, good Lord this is a heavy thing…
Year: 1993
The Problem
The problem with this MX-1 was that the amp would turn on, but not really turn on. Let me explain. Push in the power switch and a red LED lights up. Cool, except that there were no voltages present anywhere that I could measure, except on the primary side of the main transformer.
It took a little thinking time and looking at the schematic to realise that this thing has a soft or 'remote start' arrangement. This explains the very light power on button 'feel'. This secondary power supply is behind the front panel.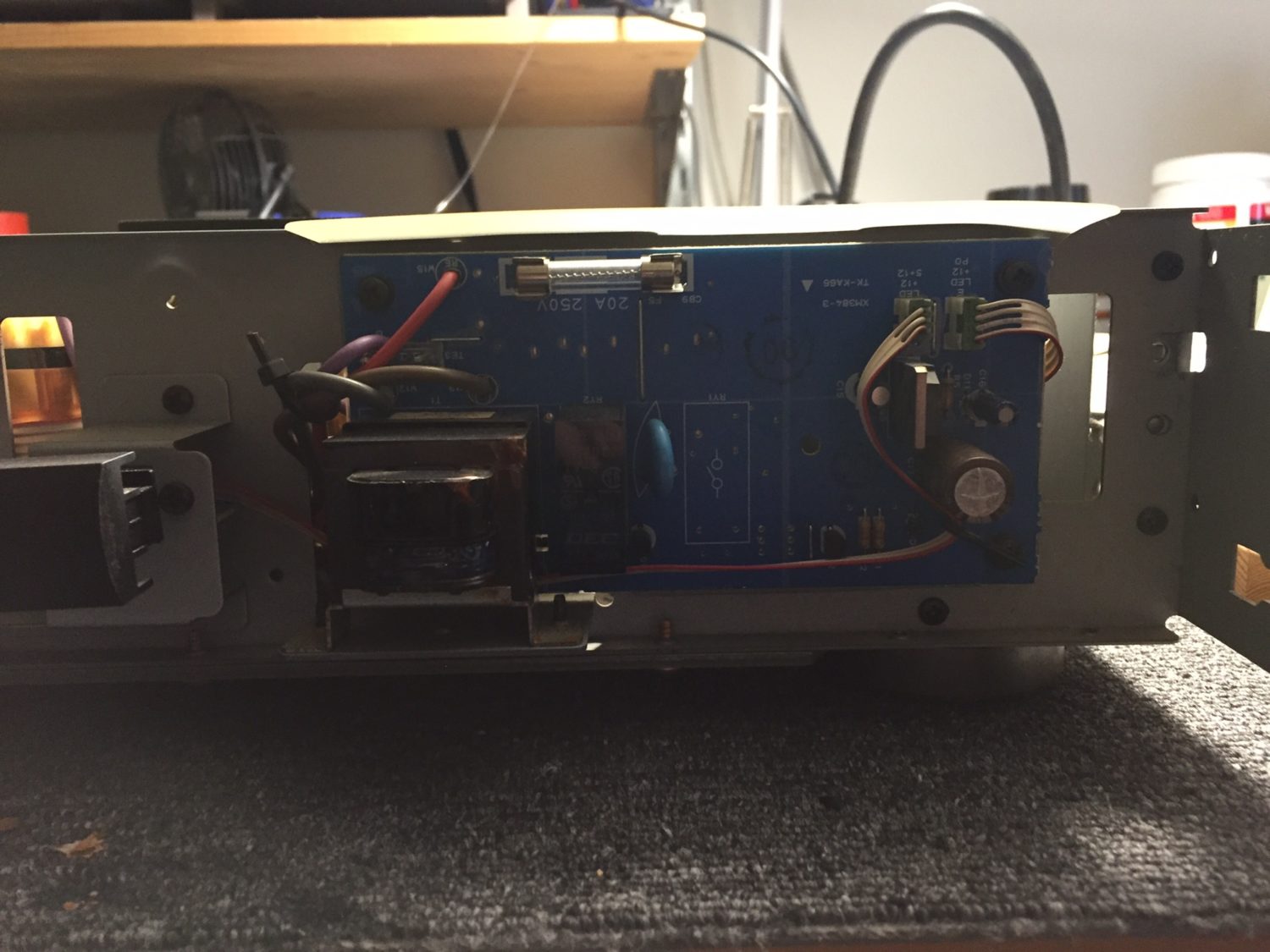 The board shows severe signs of solder joint erosion around all of the switching power transistor legs and one leg on the relay that it switches. The power transistor was literally completely disconnected from the circuit, so bad were the three dry joints. The eroded relay joint was so bad that all solder around the leg was gone, along with the copper.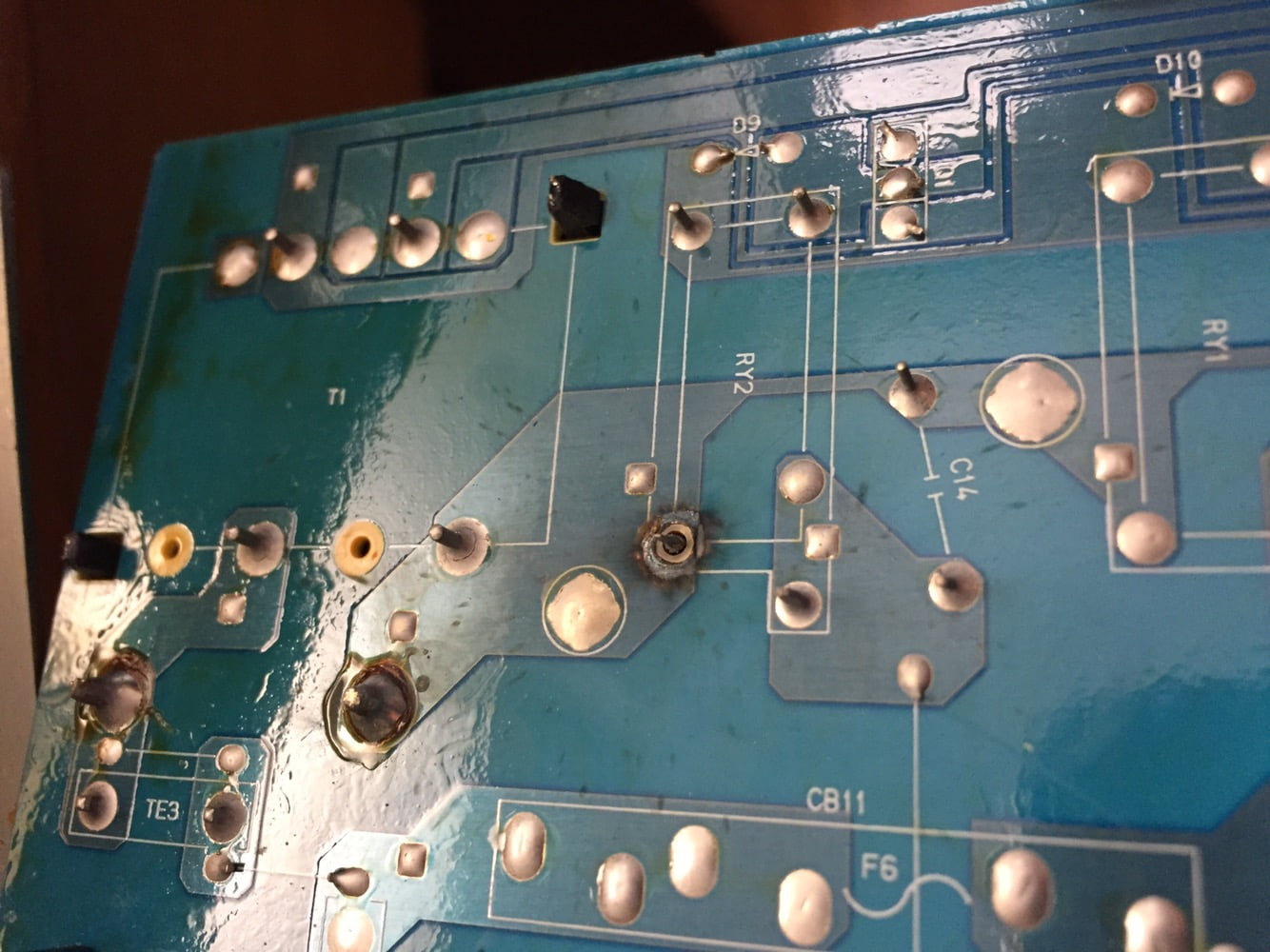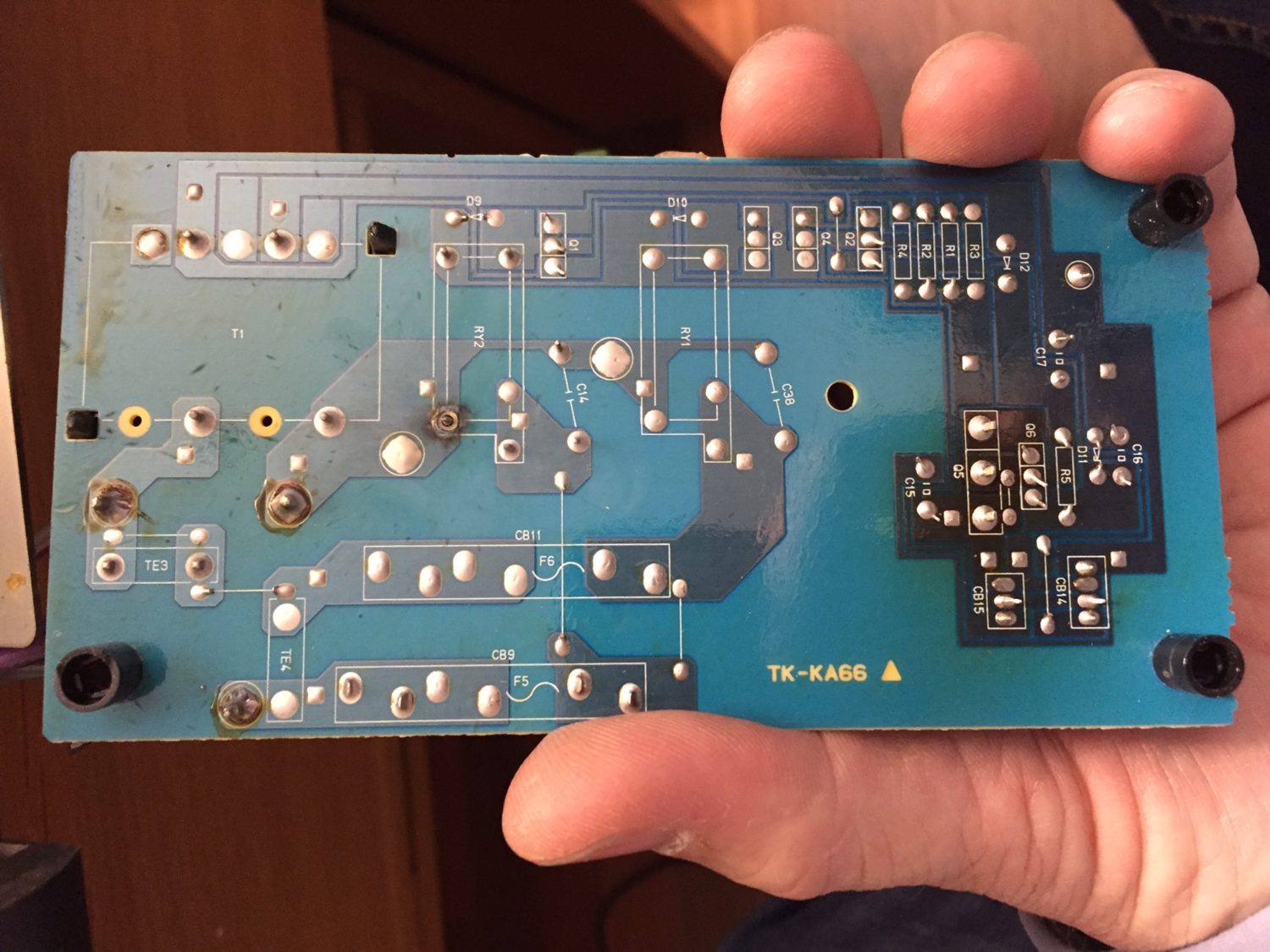 Repair
This part was straightforward. I remade the eroded relay joint by removing solder mask from adjacent copper to allow for a really large soldered area, making a really nice, big joint. Then I refurbished the relay by opening it and cleaning the contacts. The new joint is electrically and thermally very sound, so this fault won't occur again.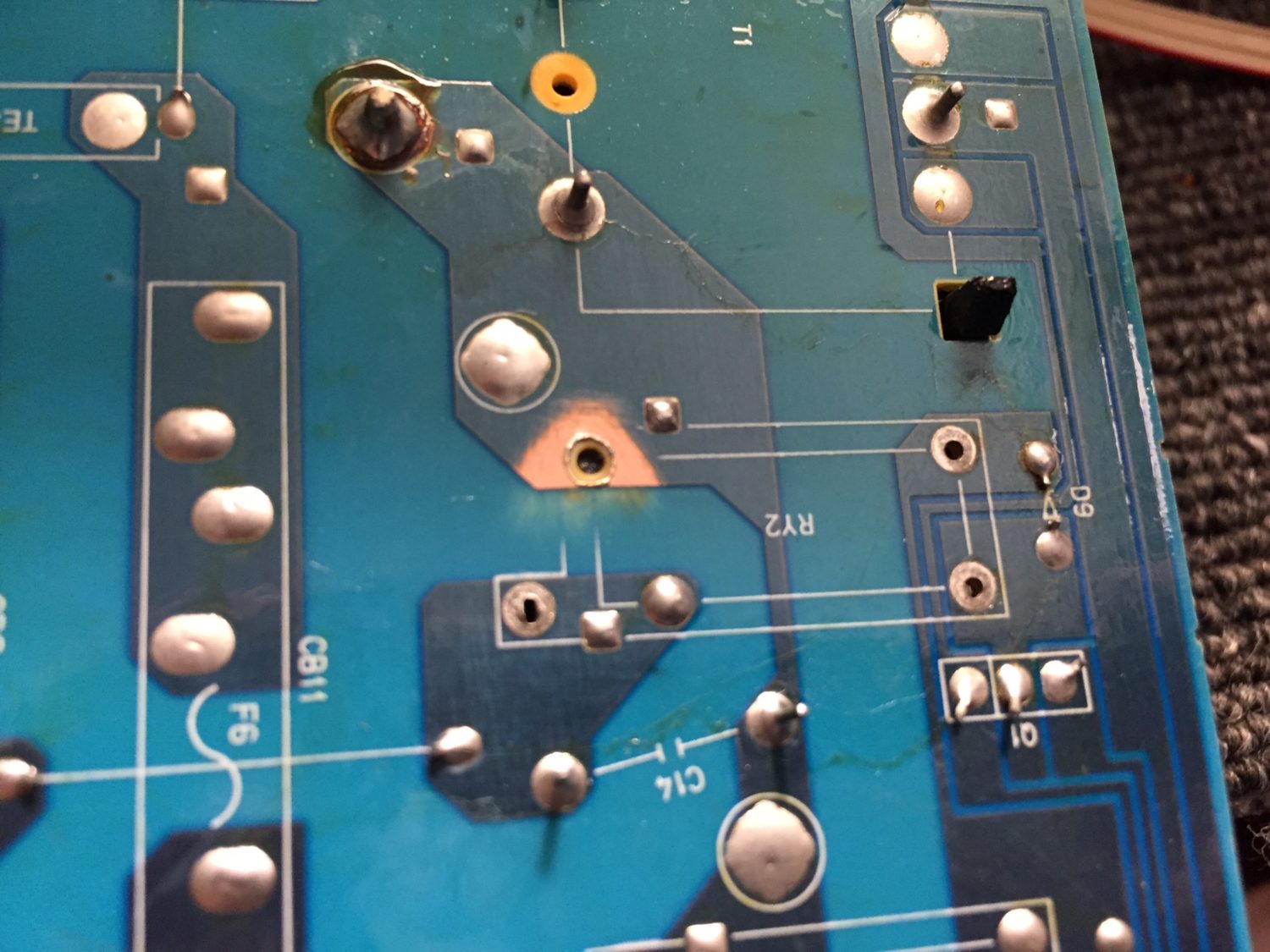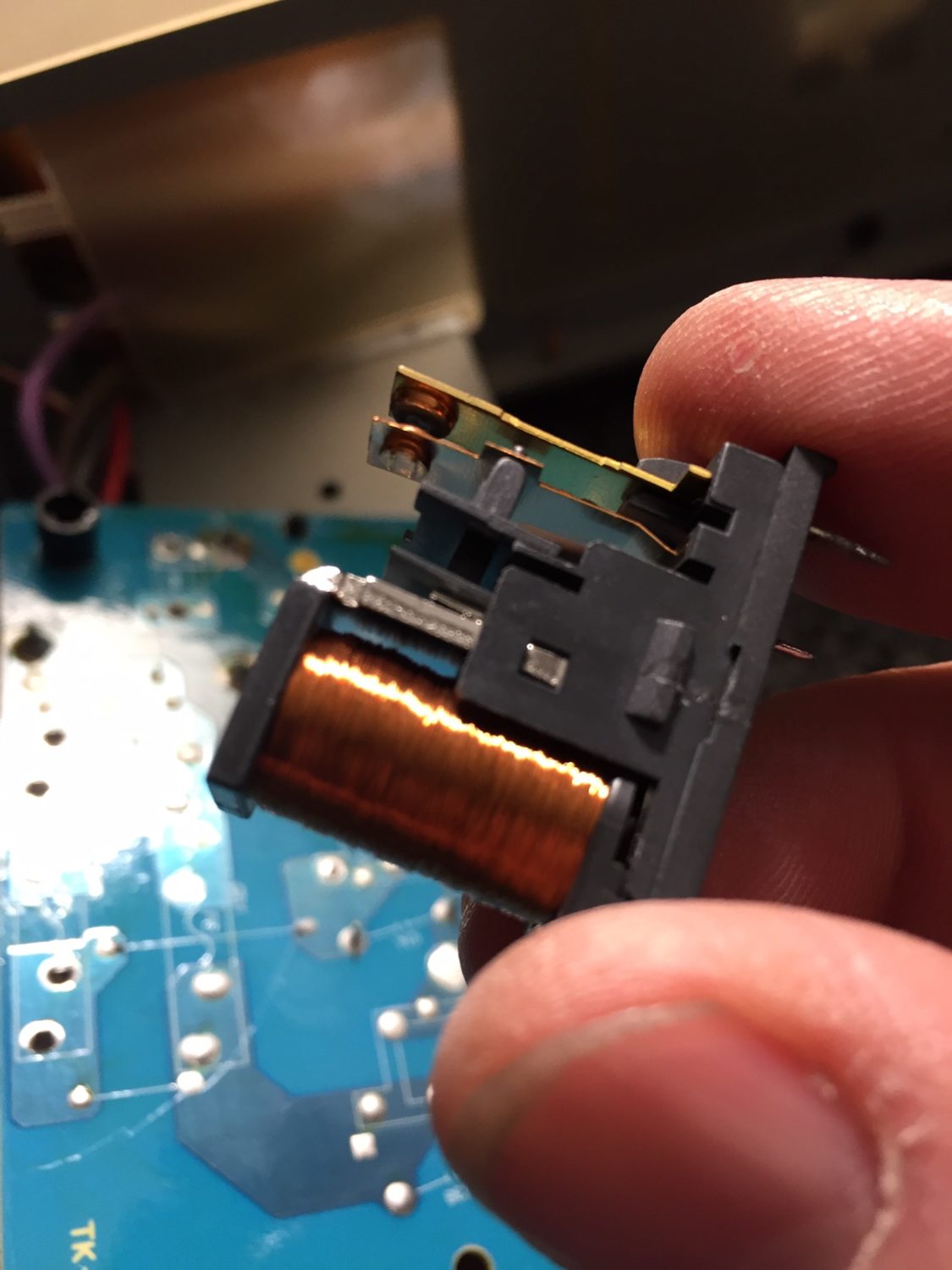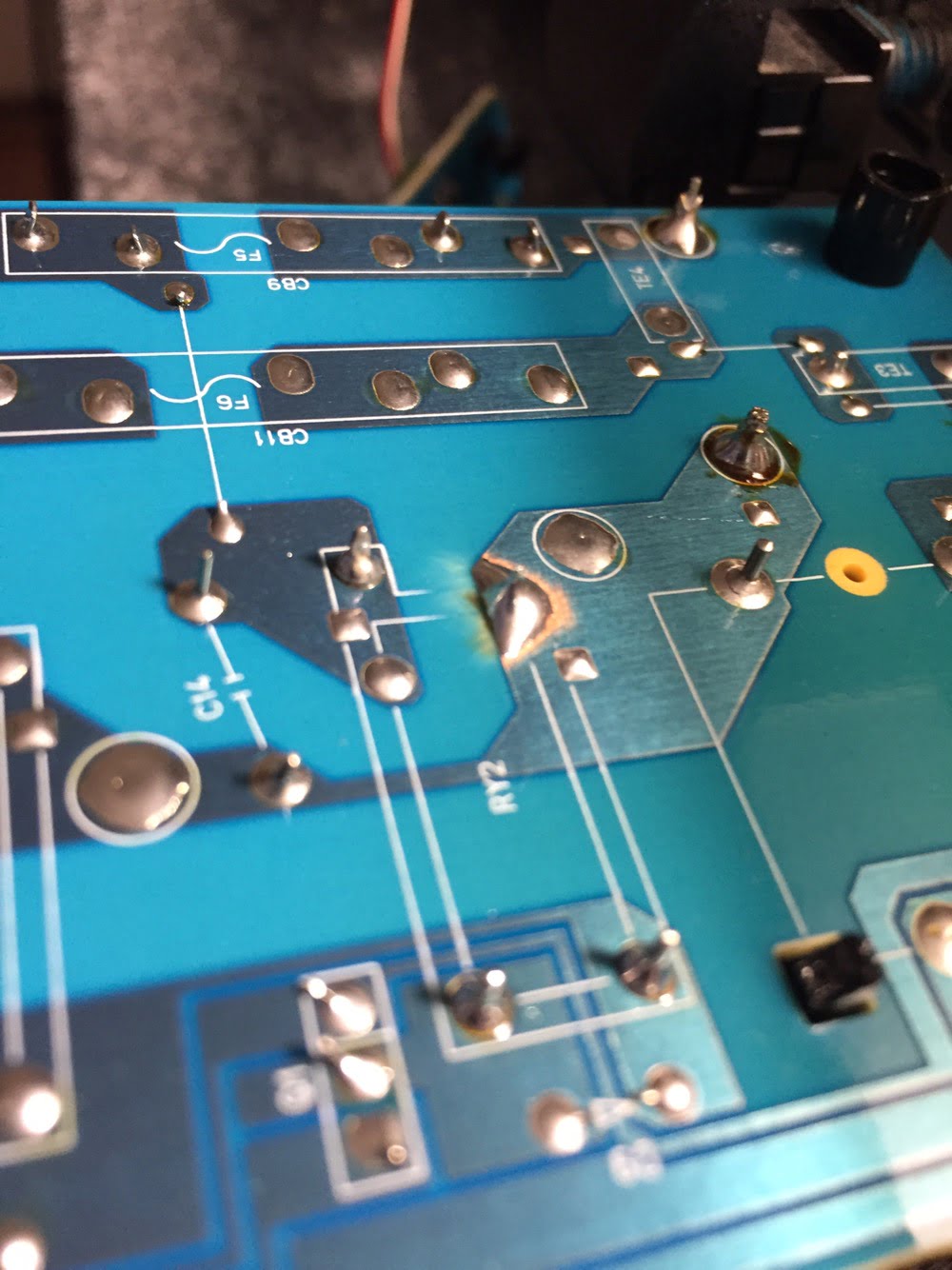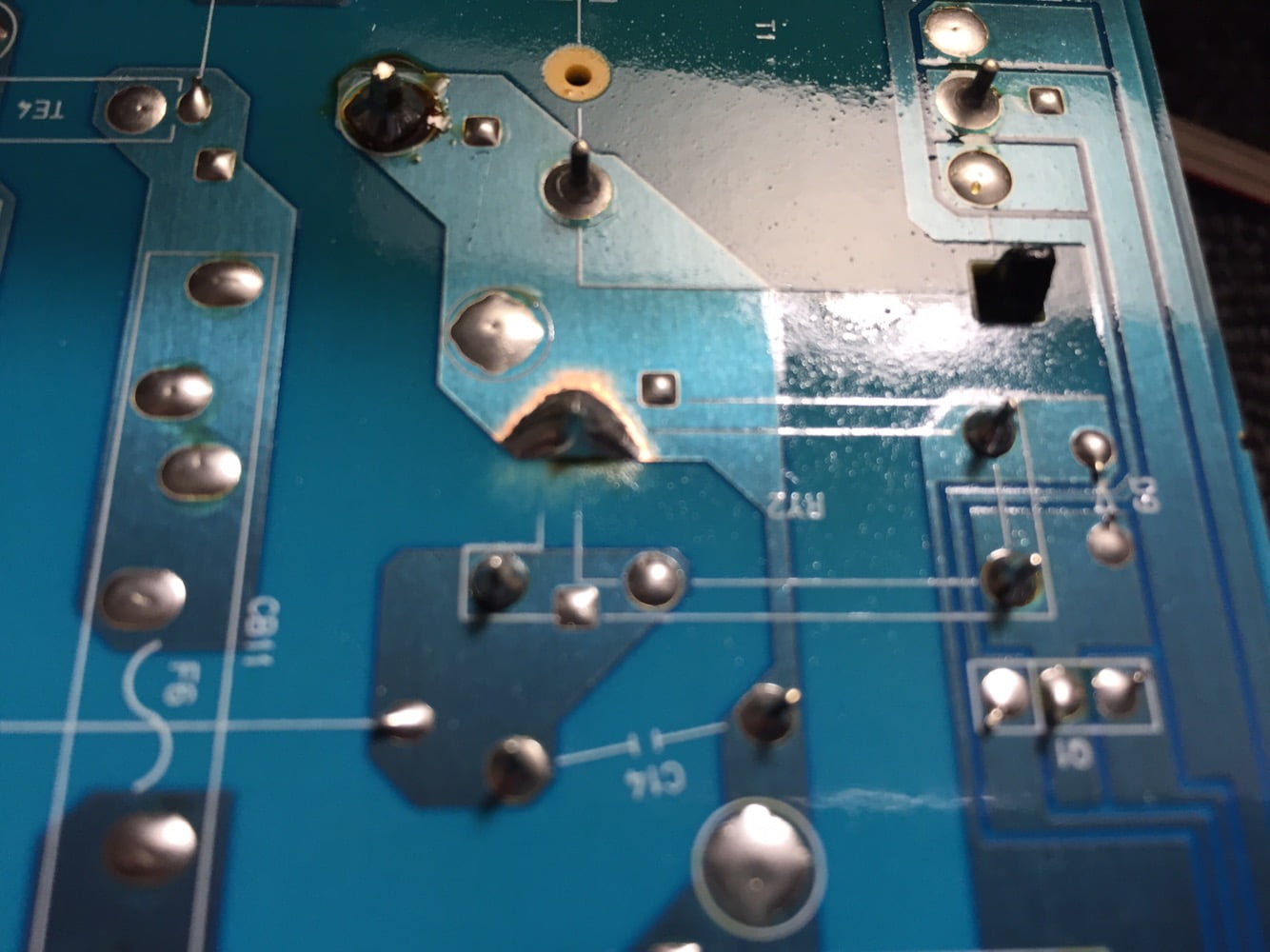 I resoldered the power transistor back in place and flux-cleaned the board. Out of curiosity, I quickly replaced the board without putting the amp back together and tested her – perfect! The amp powered up, no problem.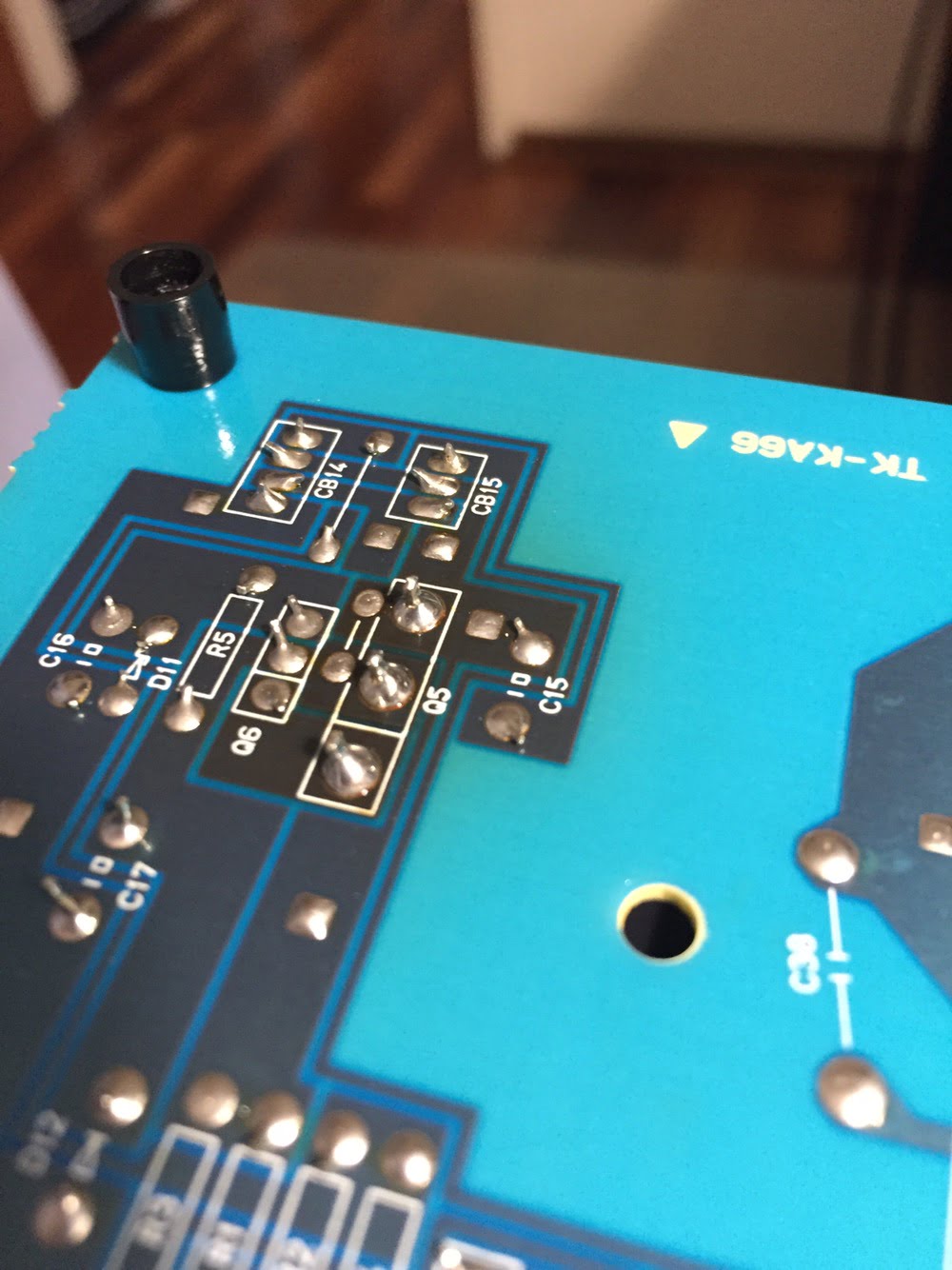 The last things to do were to reinstall the front facia, power the amp up and leave it on for a while to stabilise and then set the bias current. Both channels needed adjustment, so I set those to 14mV and then tested the amp with some music.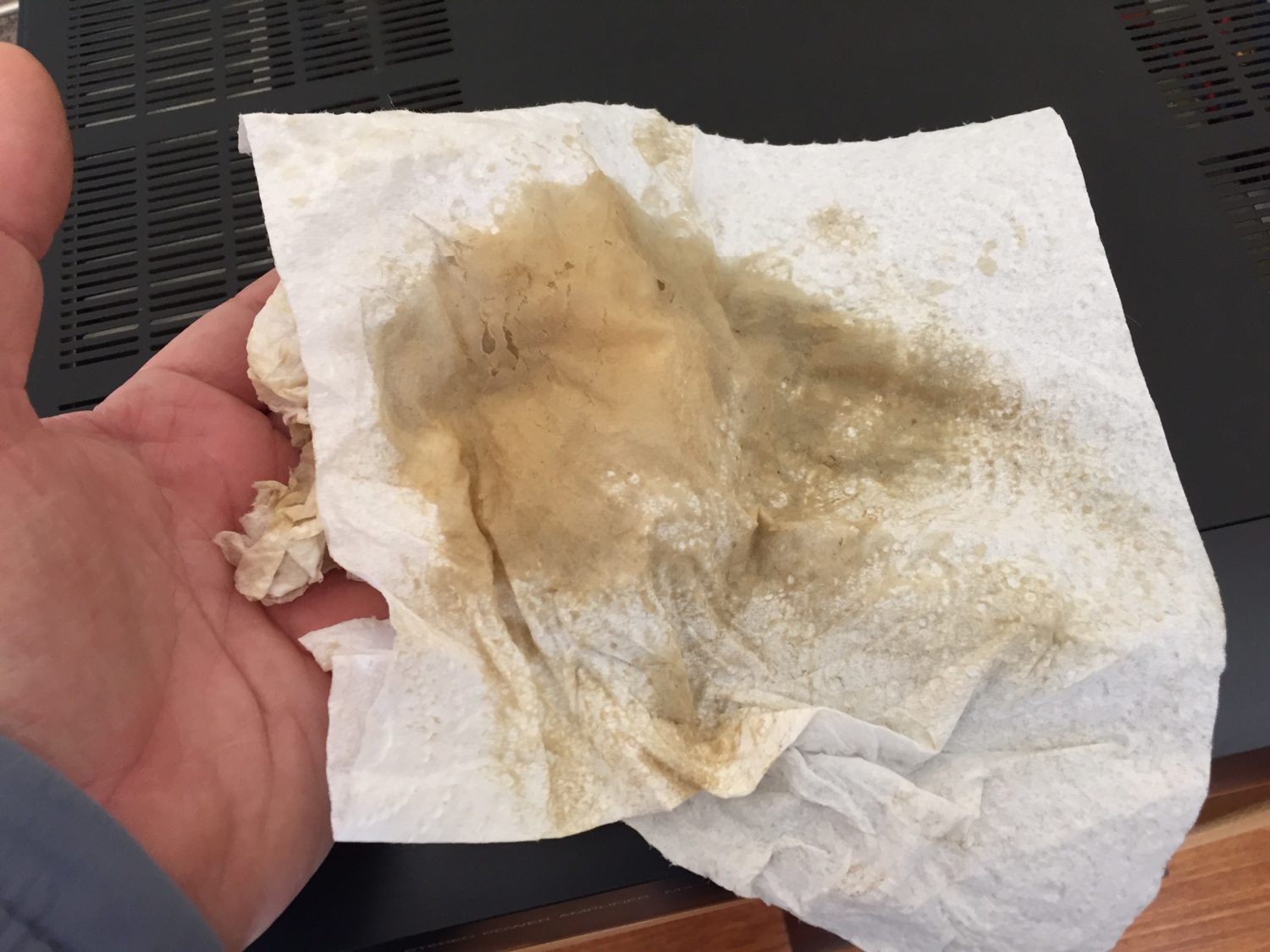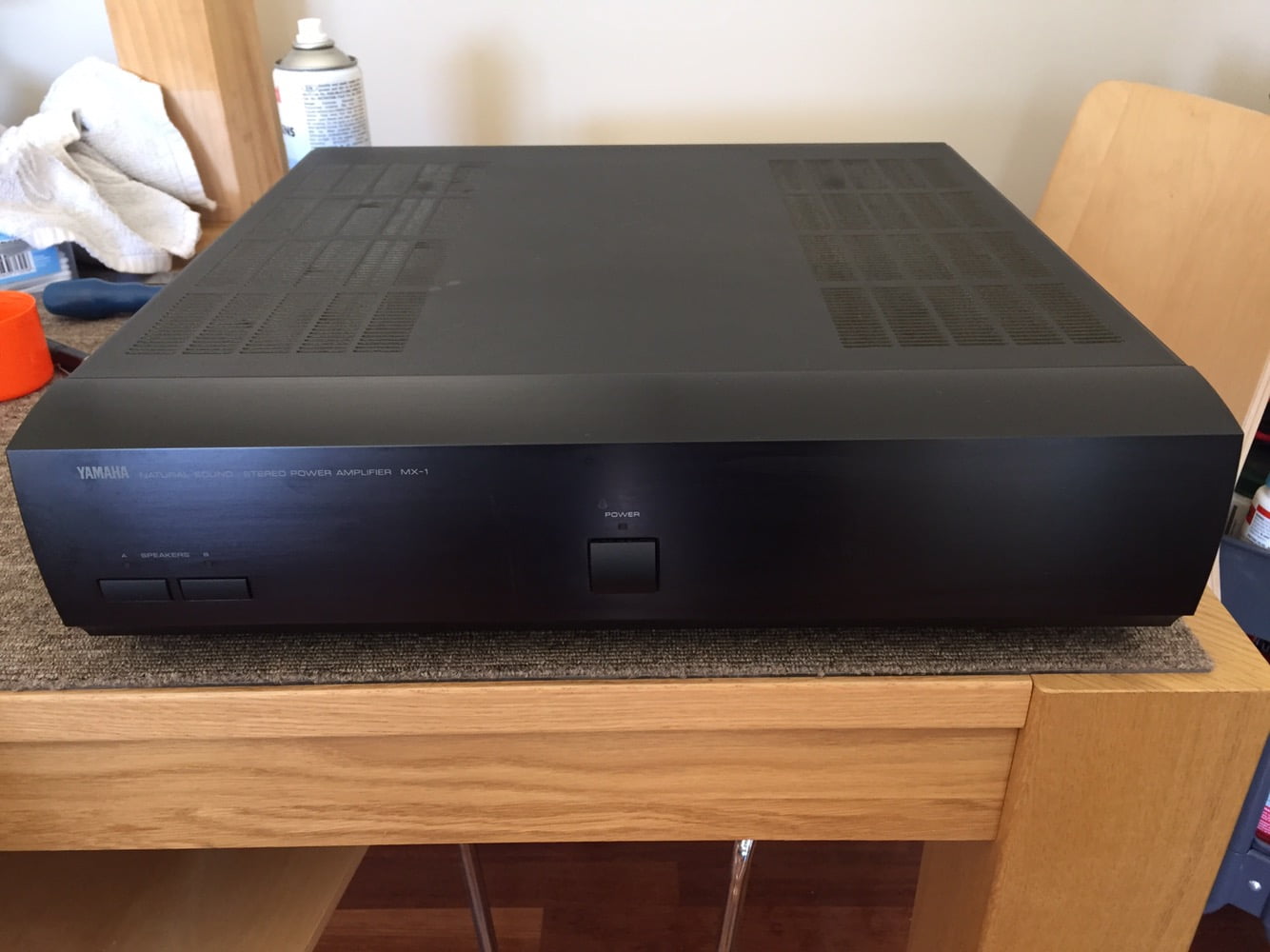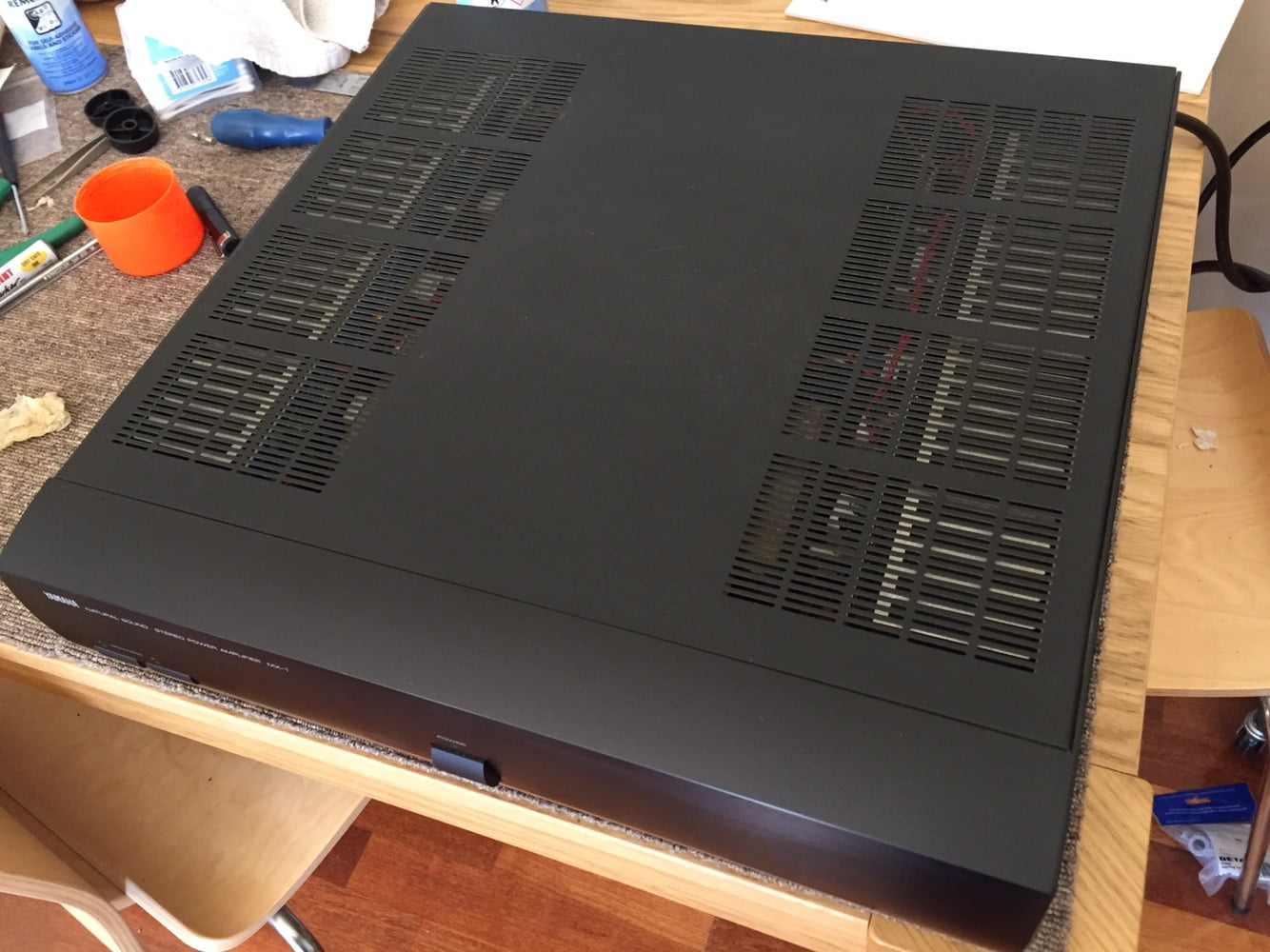 So, this was a very successful service and repair job, as usual. If you own a Yamaha MX-1, or any other beautiful Yamaha amplifier for that matter, don't hesitate to get in touch regarding maintenance.
As always, thanks for visiting!