If you love classic hi-fi gear, I think you'll love what you're about to see!
Welcome to my brand new Hall of Fame, a page dedicated to showcasing the very best hi-fi equipment design and construction, and a few nice repairs!
Accuphase C-280V Precision Class-A Preamplifier
If you love gear that features stratospheric build quality and sound, you just cannot go past the Accuphase C-280V precision preamplifier, the very top-of-the-range for this prestigious Japanese engineering-first hi-fi company, back in 1990.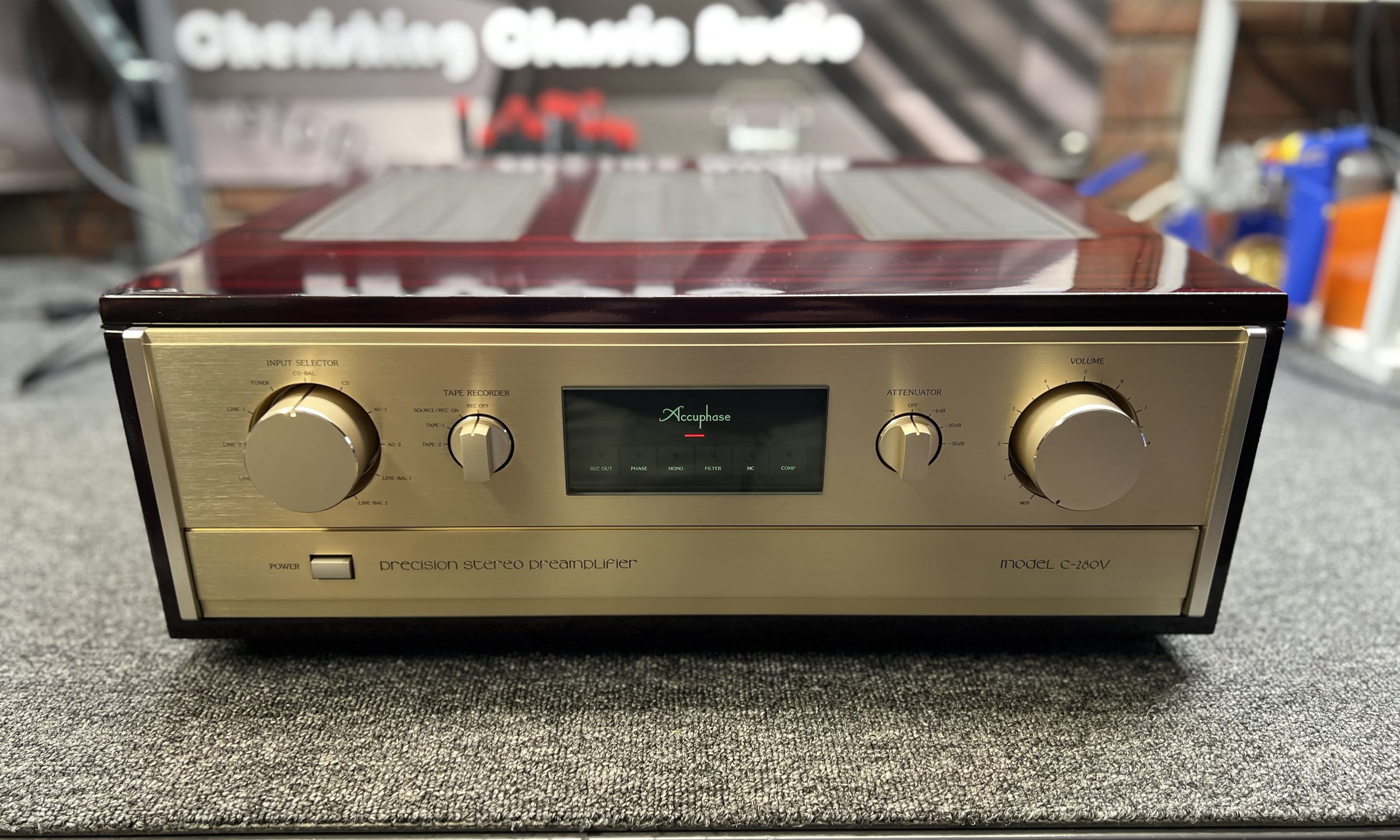 This is good for a couple of reasons. Top of the range meant nearly 1,000,000Y and the current top-of-the-range Accuphase replacement is $50,000 AUD. It also means you get a seriously good phono preamp that smacks around $5000 separate phono preamps built right in. The separate Accuphase phono pre you'd need to add to the line level only current top preamp costs another $20,000.
This is outrageously good gear by any measure and I'm just so happy I bit the bullet and bought one.
---
Accuphase P-360 Power Amplifier
A lesser-known gem from Accuphase, the P-360 is a 200 Watt per channel beast in a svelte and very attractive 30kg package. This amplifier hails from the golden era of Accuphase which for me is around 1982 – 1995. Superbly well-built and with amazing sonics, I am so glad to own this beauty.