I'm reluctant to use the word 'sexy' when it comes to hi-fi gear because it's weird. If I were to use it though, it would definitely apply to this baby Sony TA-4650 VFET amplifier!
What can one say after working one of these stunning Sony TA-4650 VFET integrated amplifiers? I really fell for this little beauty and came to understand why so many people treasure these amps. Having said that, there are a few really important things to be aware of, if you own one of these or are planning on buying one. I'll explain why as we go.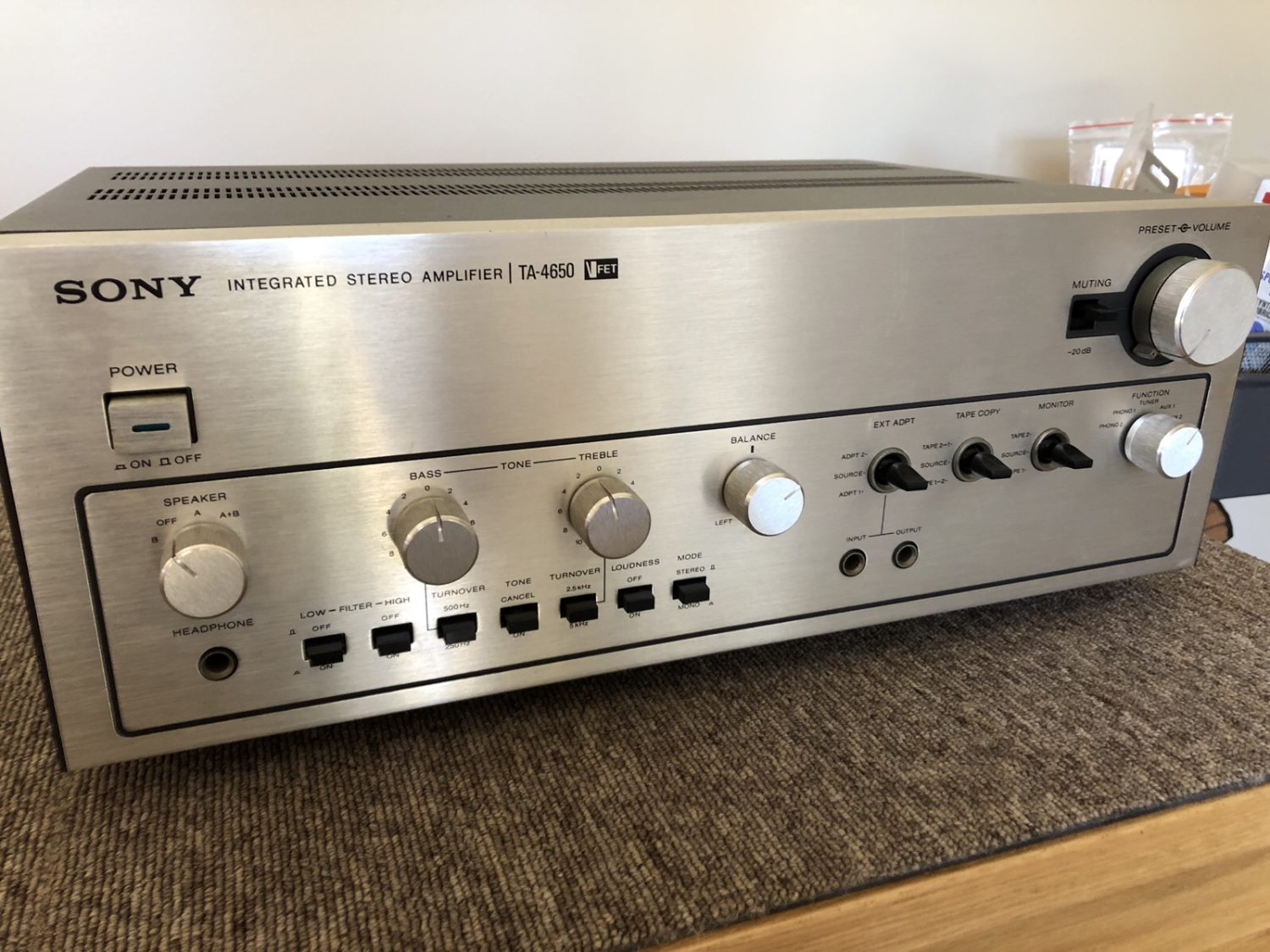 Before we get into the details, the HiFi Engine has a great page on the TA-4650, with manuals and specs. You should also check out my video covering the Sony TA-4650, and maybe a few others on my YouTube channel while you're there.
Specifications
Power output: 30 watts per channel into 8Ω (stereo)
Frequency response: 10Hz to 100kHz
Total harmonic distortion: 0.05%
Damping factor: 45
Input sensitivity: 2.5mV (MM), 150mV (line)
Signal to noise ratio: 70dB (MM), 90dB (line)
Output: 150mV (line), 17mV (DIN), 1V (Pre out)
Speaker load impedance: 4Ω (minimum)
Semiconductors: 6 x VFET, 4 x FET, 36 x transistors, 26 x diodes
Dimensions: 460 x 168 x 323mm
Weight: 12.4kg
VFETs
So, VFETs or vertical field-effect transistors are a long since obsolete output device that promised and delivered great sound. This is great if you own one of these little 30 watts per channel beauties, with original output devices. If you blow them, however, you are s$%t out of luck.
There is NOTHING that can replace these very unusual output devices. I can still obtain some of them, certain grades, from Japan. They all need to be matched though so it often means a completely new set and at up to $100 each, if you can find them, it's expensive.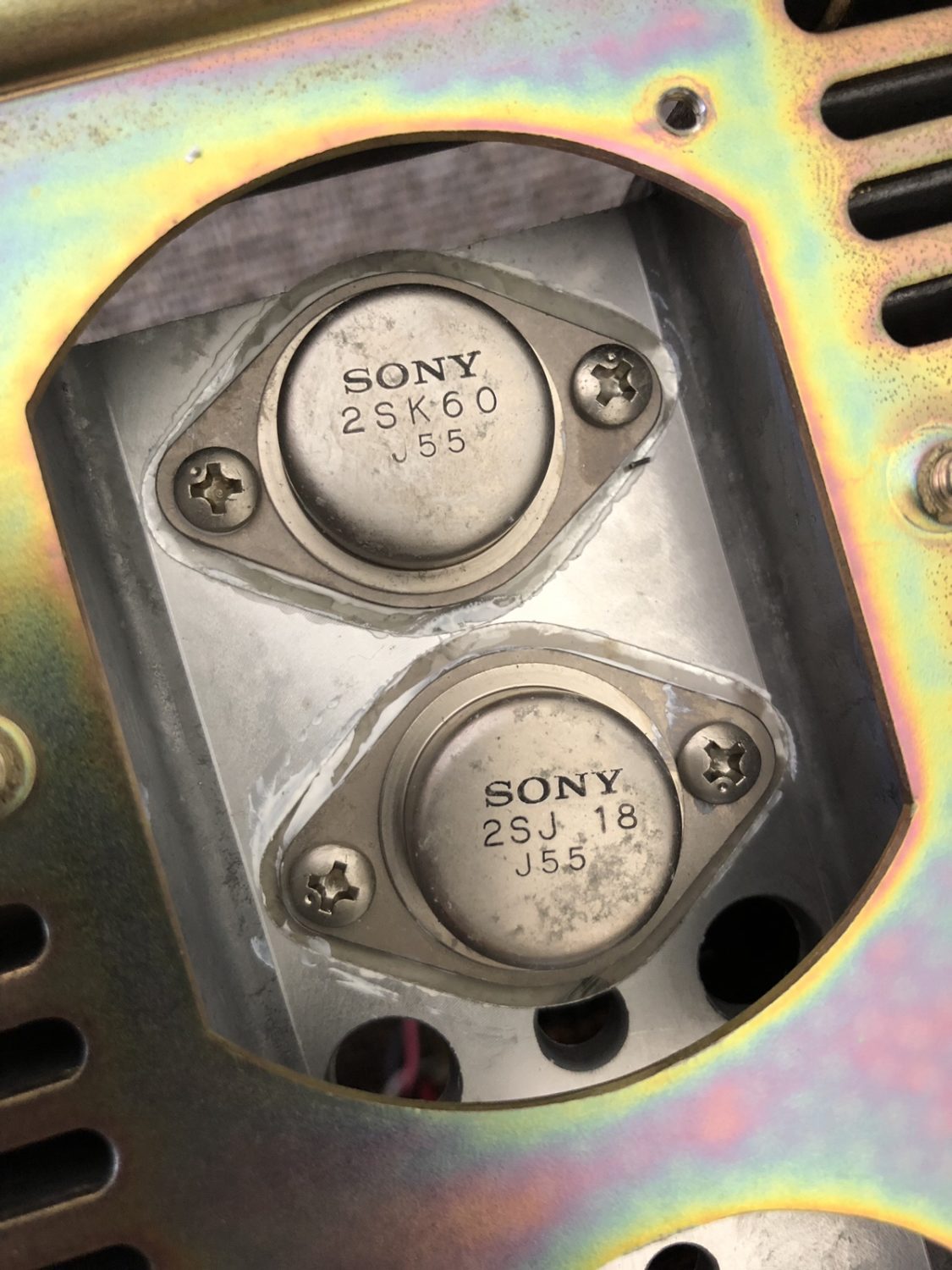 Because they are FETs, these devices are sensitive to static discharge and mishandling. You can kill these by handling them the wrong way. Because of how Sony implemented them in these amplifiers, they have little protection in the event of something going wrong. For these reasons, many owners stockpile VFET amps and the VFETs themselves.
The legendary amplifier designer Nelson Pass, famously pissed off the entire worldwide Sony VFET community when he purchased the very last stocks of VFETs, directly from Sony, for use in his modern VFET amplifier. Lots of unhappy Sony VFET owners…
Reliability Enhancement
Sony used a varactor dual-diode package in the bias circuitry of these amps. I've studied the schematic and can verify that, if/when these diode packages fail, they will take out the VFETs. This happens quite often, too often to leave them in place.
If you follow what I do, you'll know that I aim to improve the reliability of hi-fi gear wherever possible. This approach keeps great equipment like this running well into the future, maybe longer than it's even been running already. I suggest that, rather than scrounge around for VFETs, you should have your VFET amp properly serviced, to achieve the lowest probability that the VFETs will fail in the future.
Don't forget to check out my video covering the Sony TA-4650, featured on my YouTube channel.
Servicing the TA-4650
As usual, we'll start by looking at the amplifier layout and then break it down and look at the details of the reliability enhancement process I applied to this little beauty.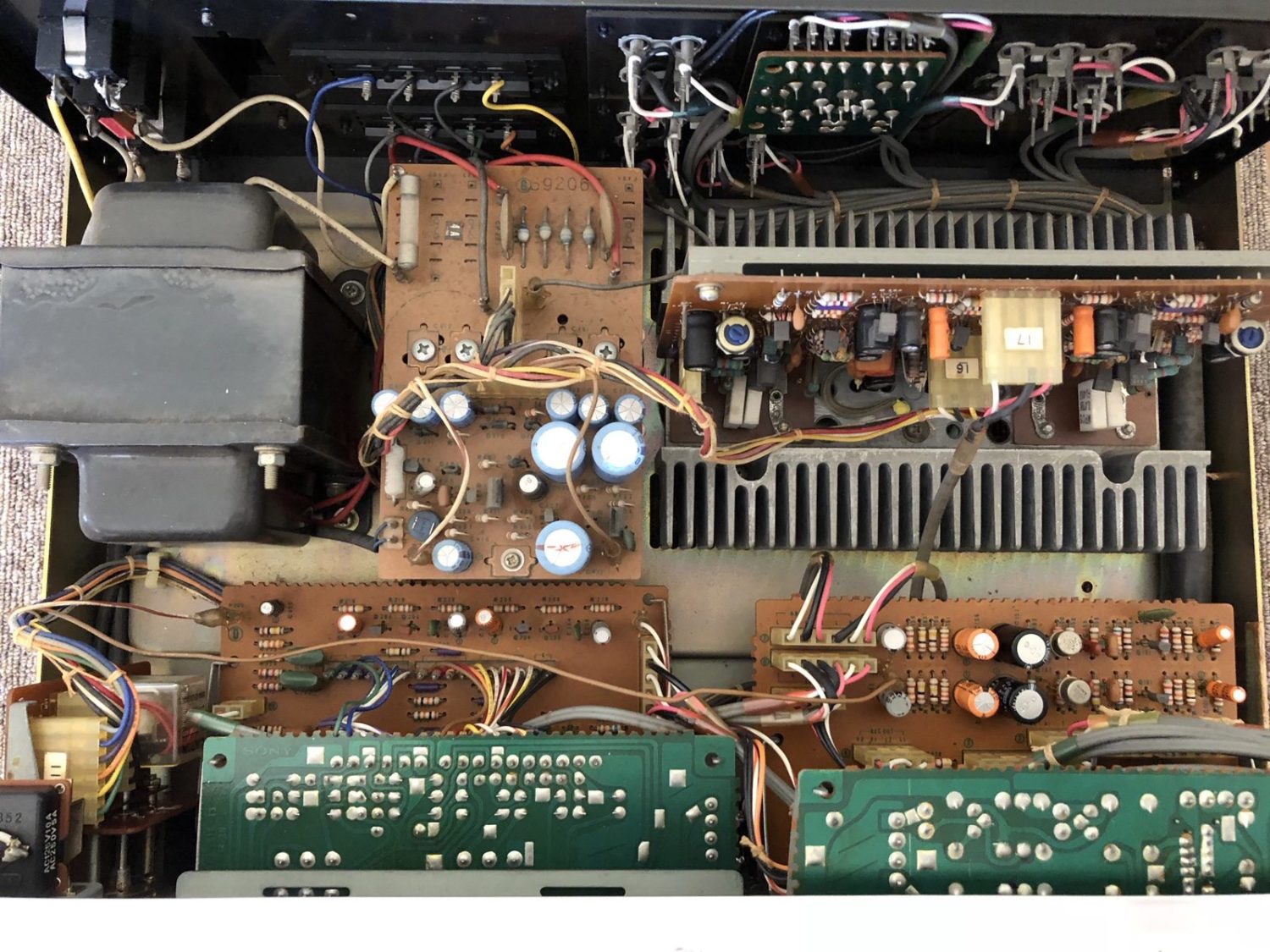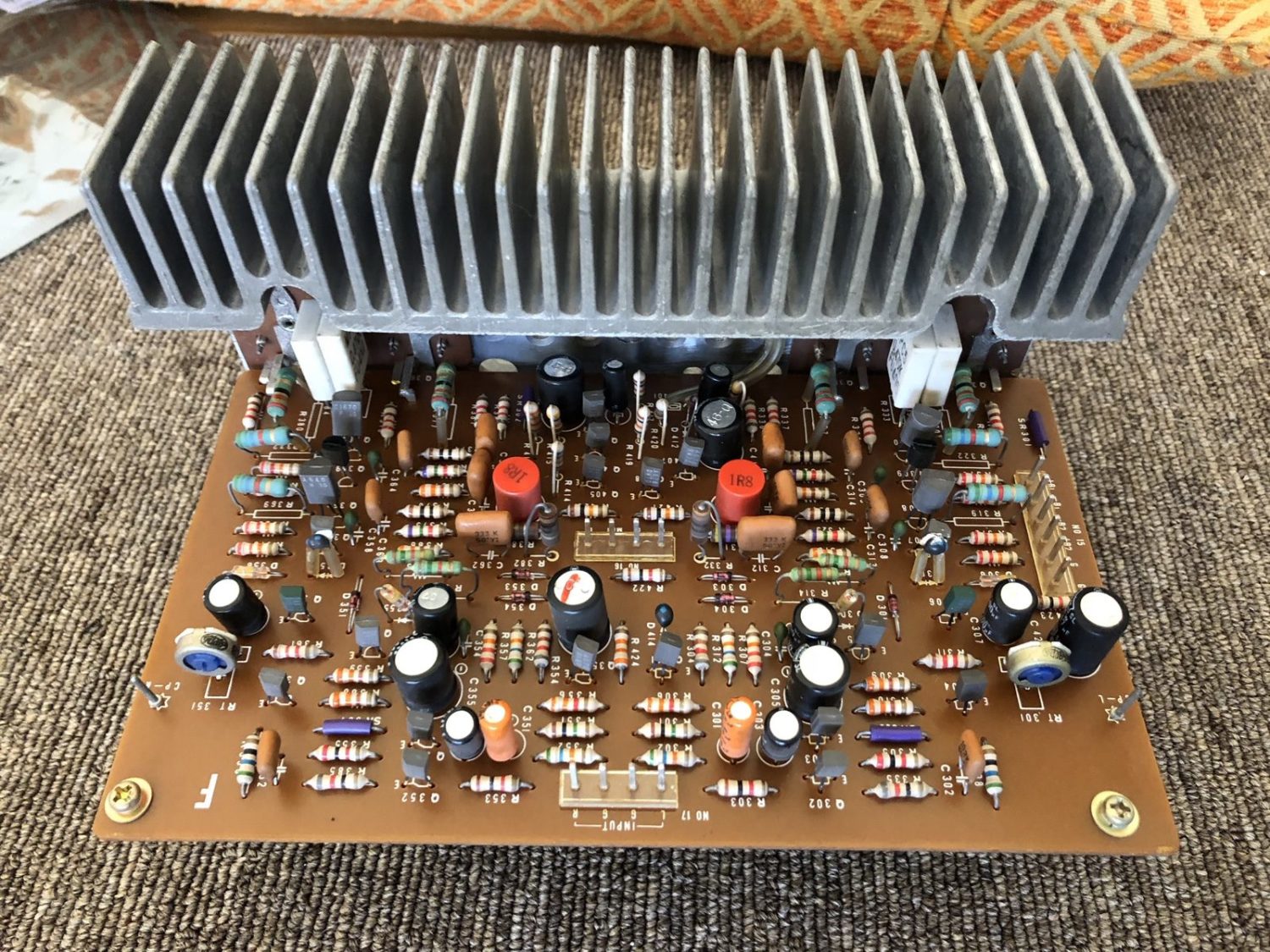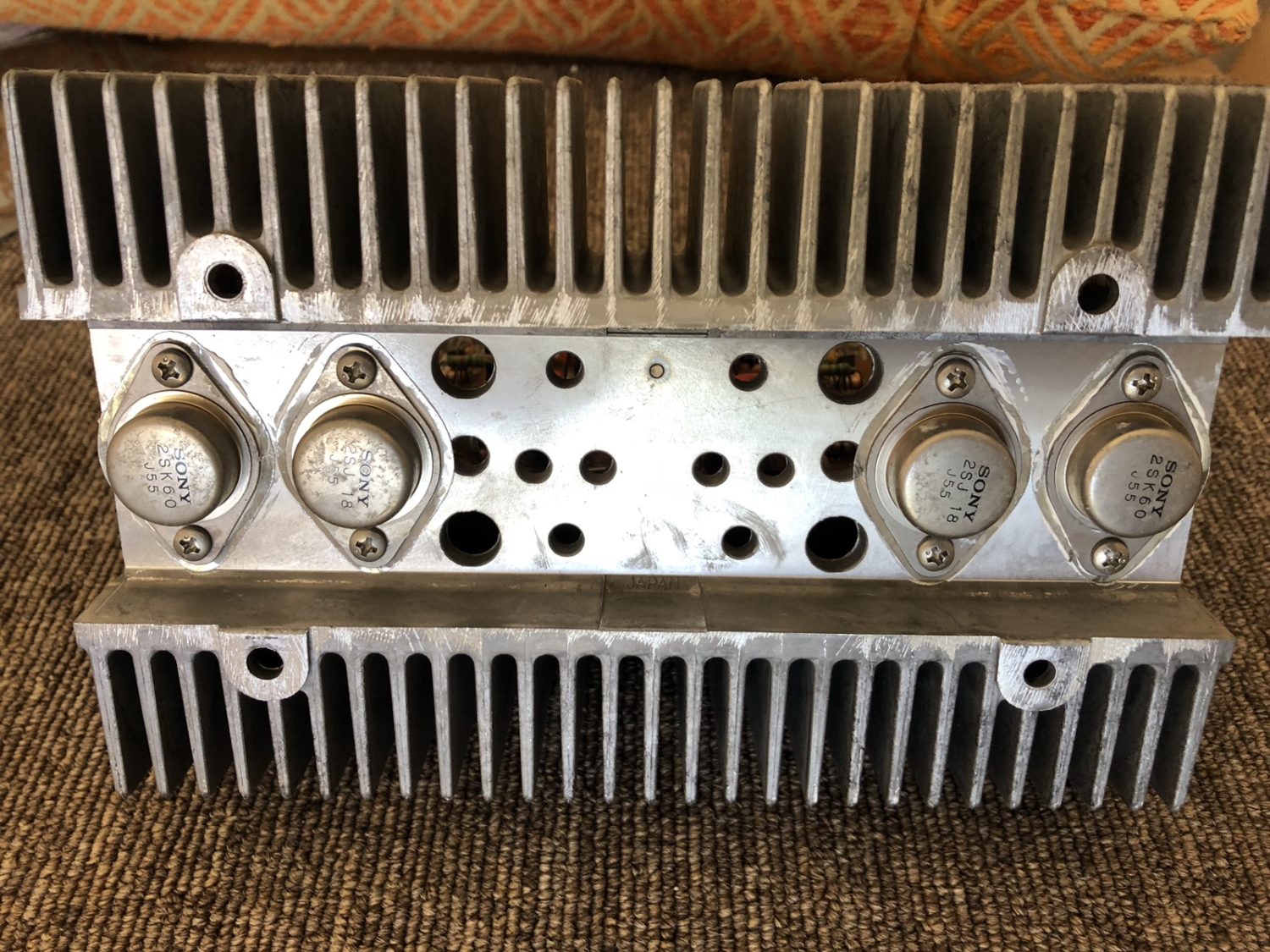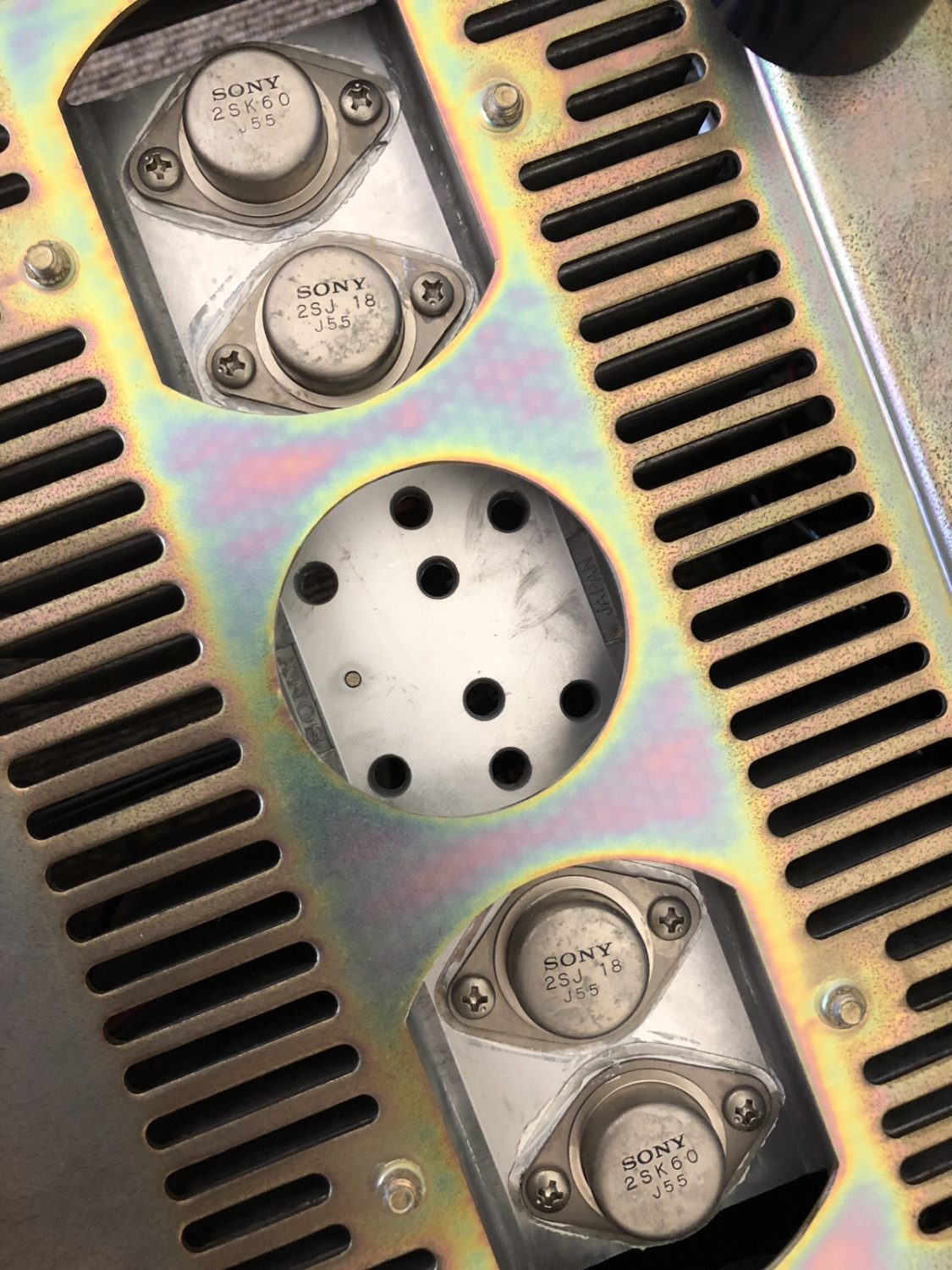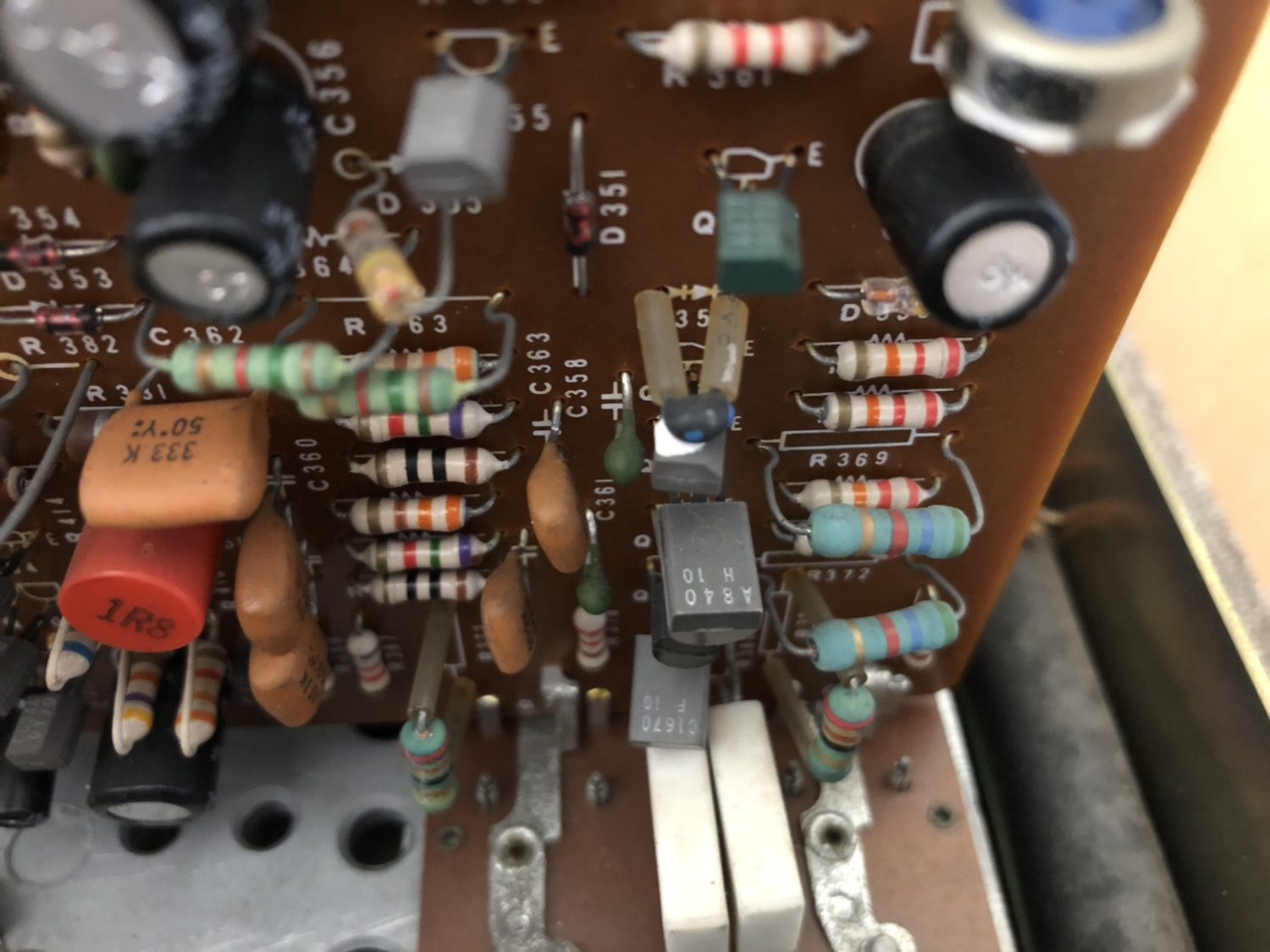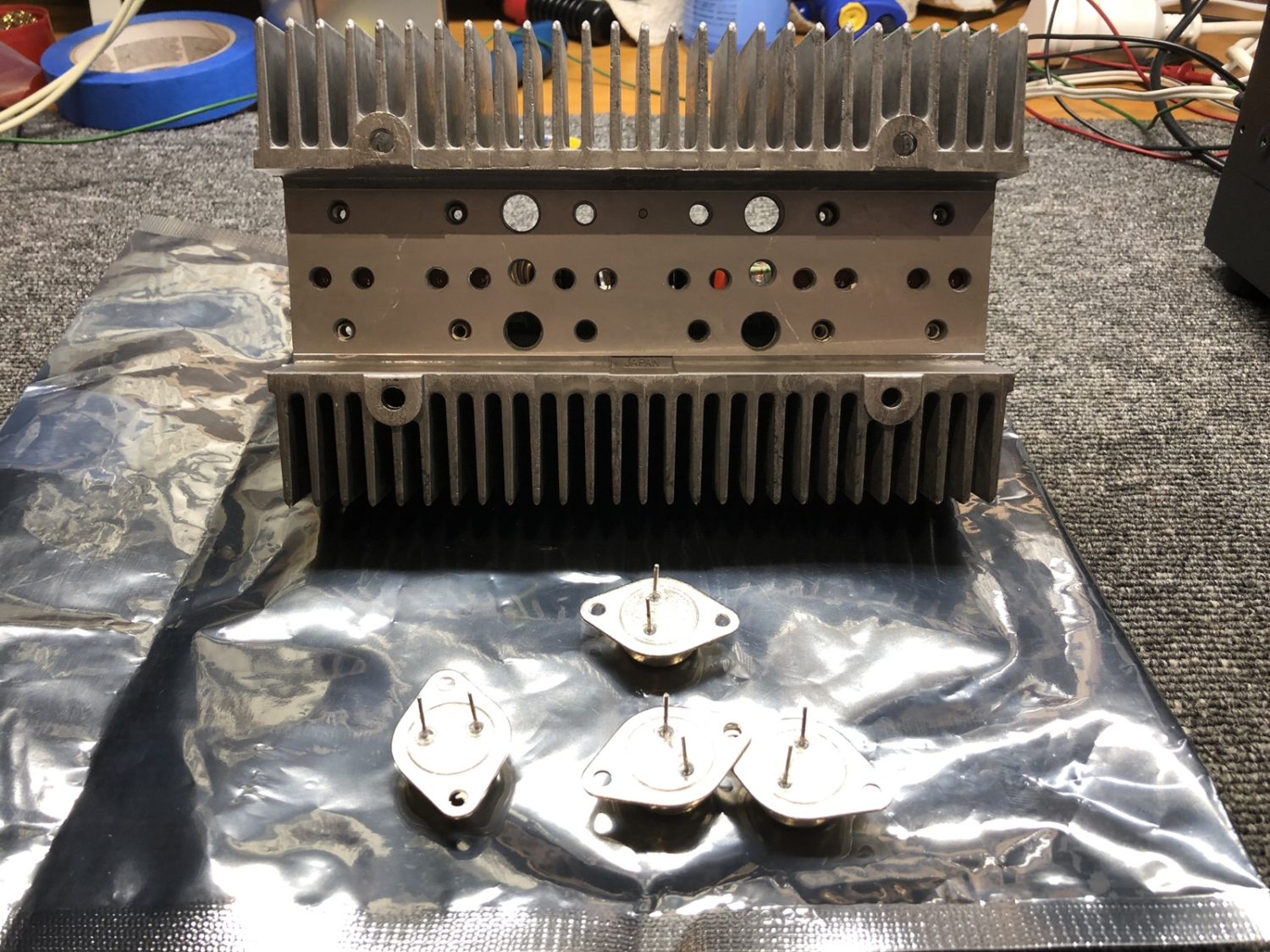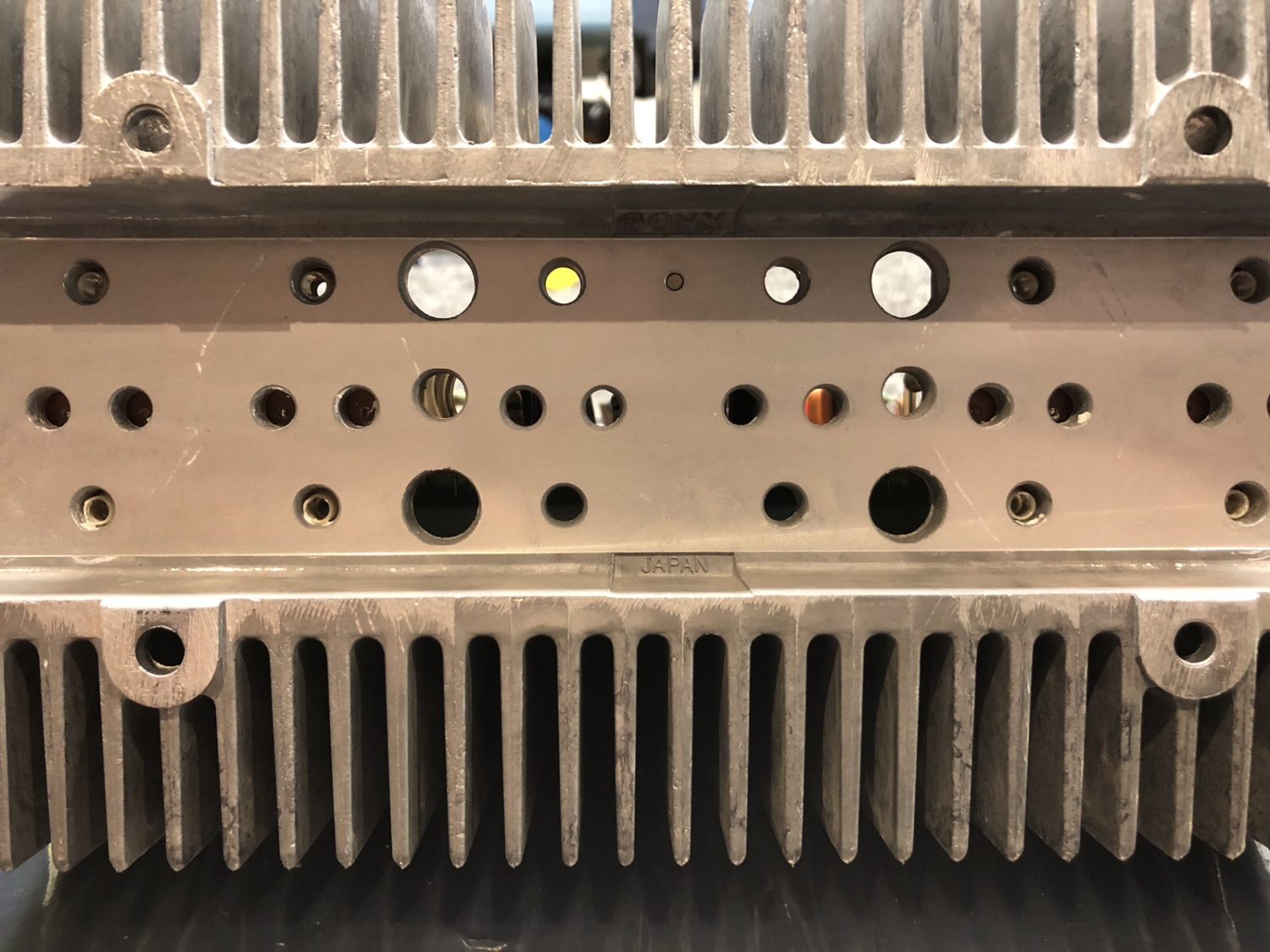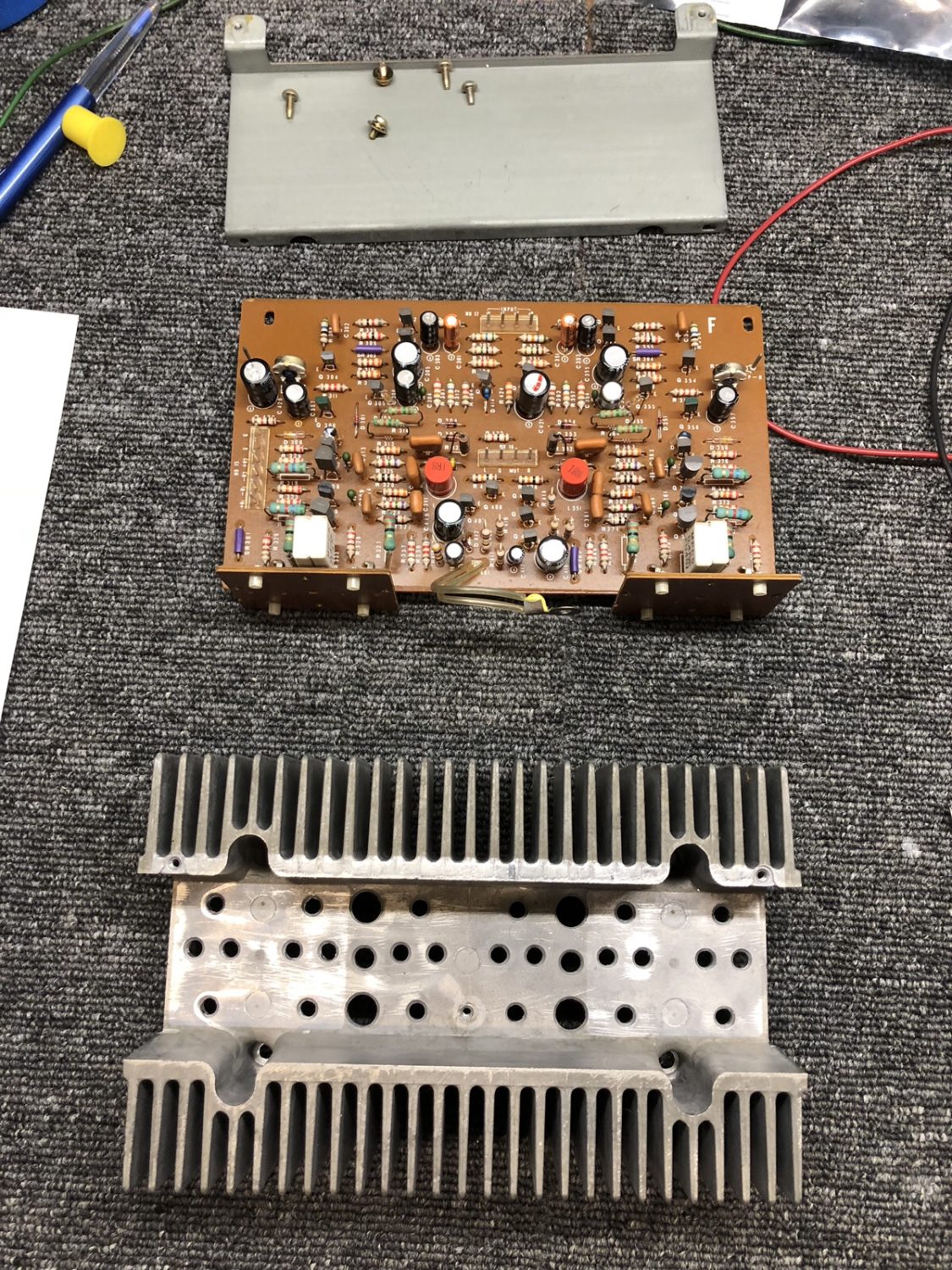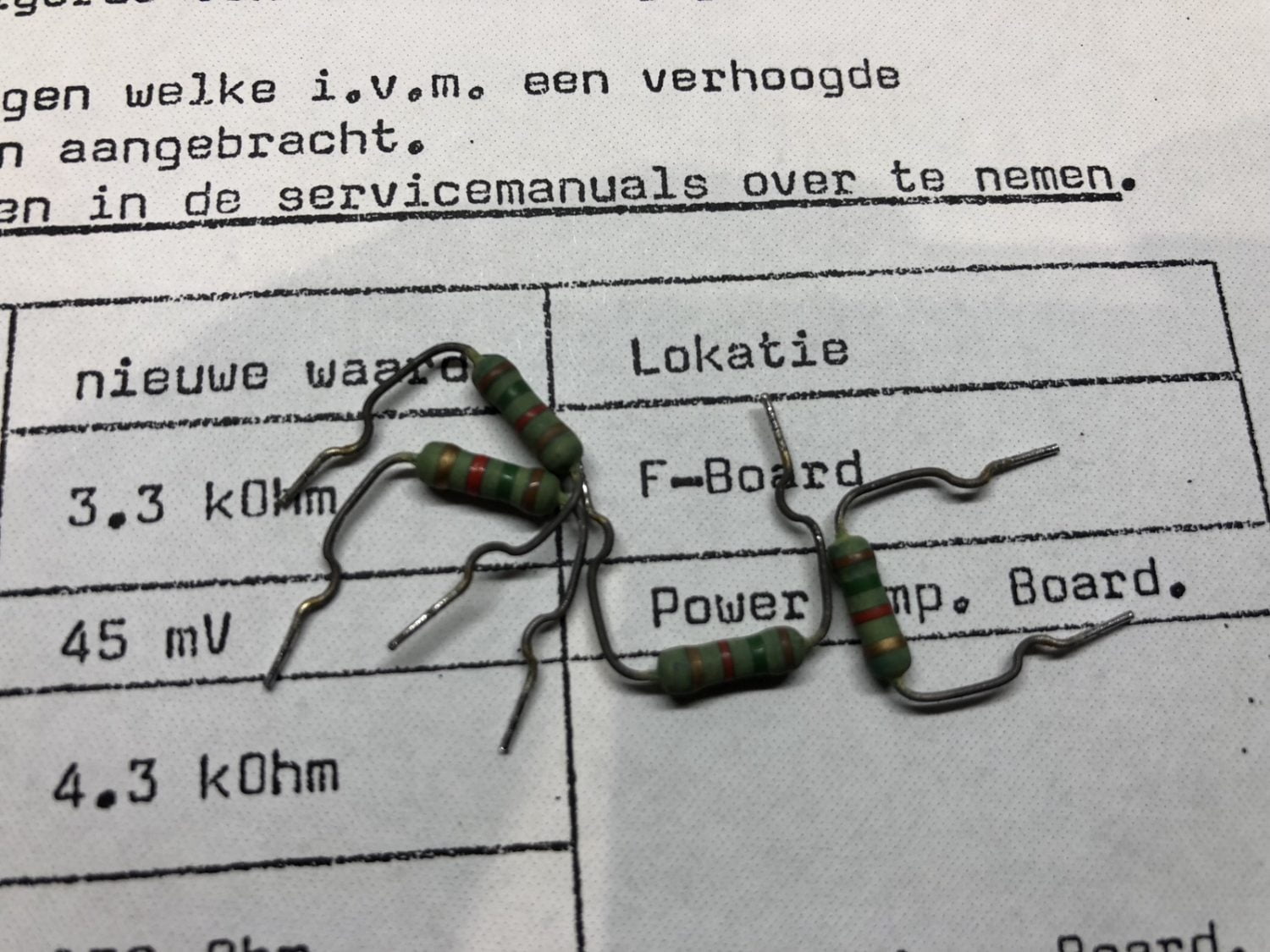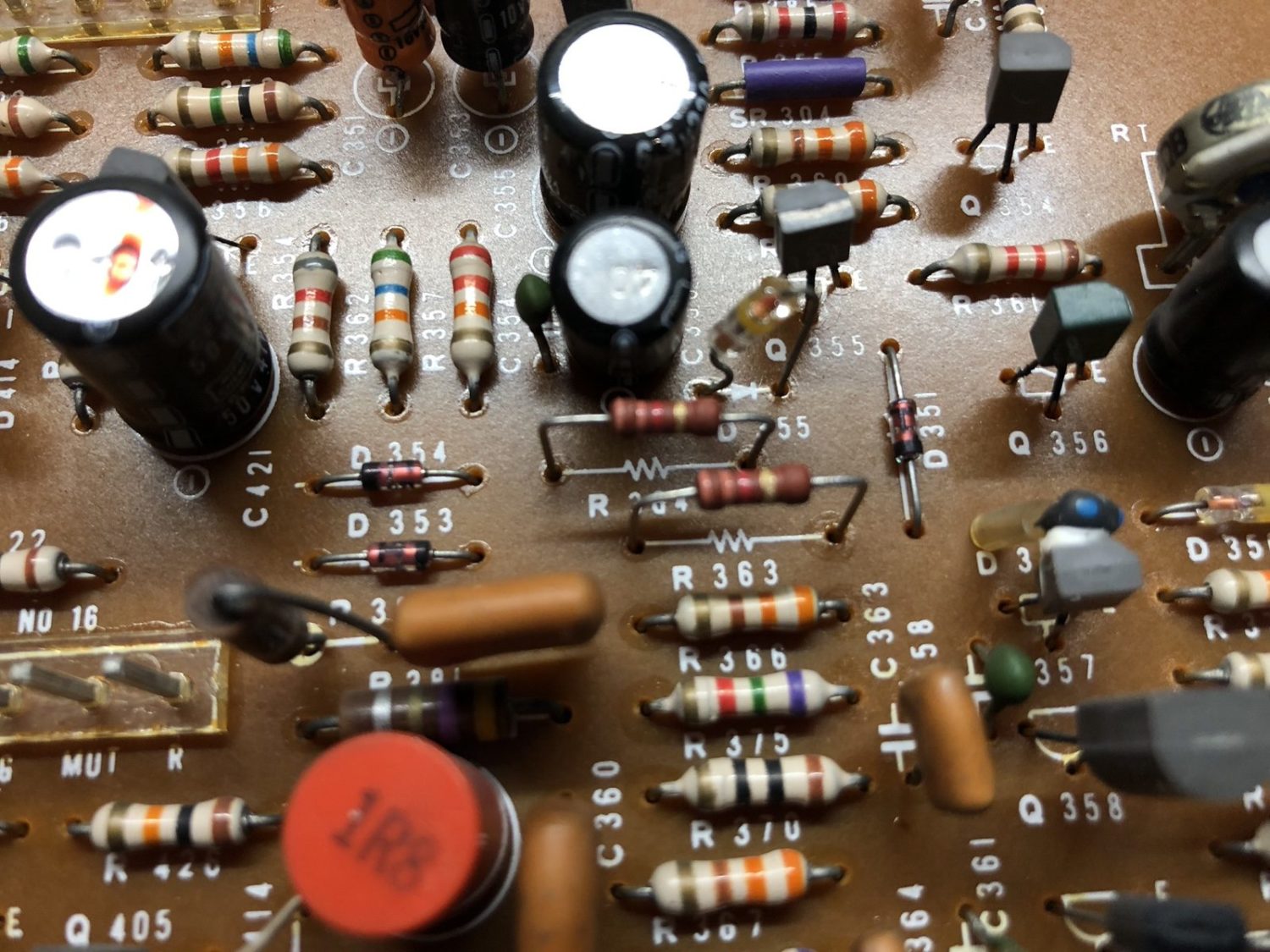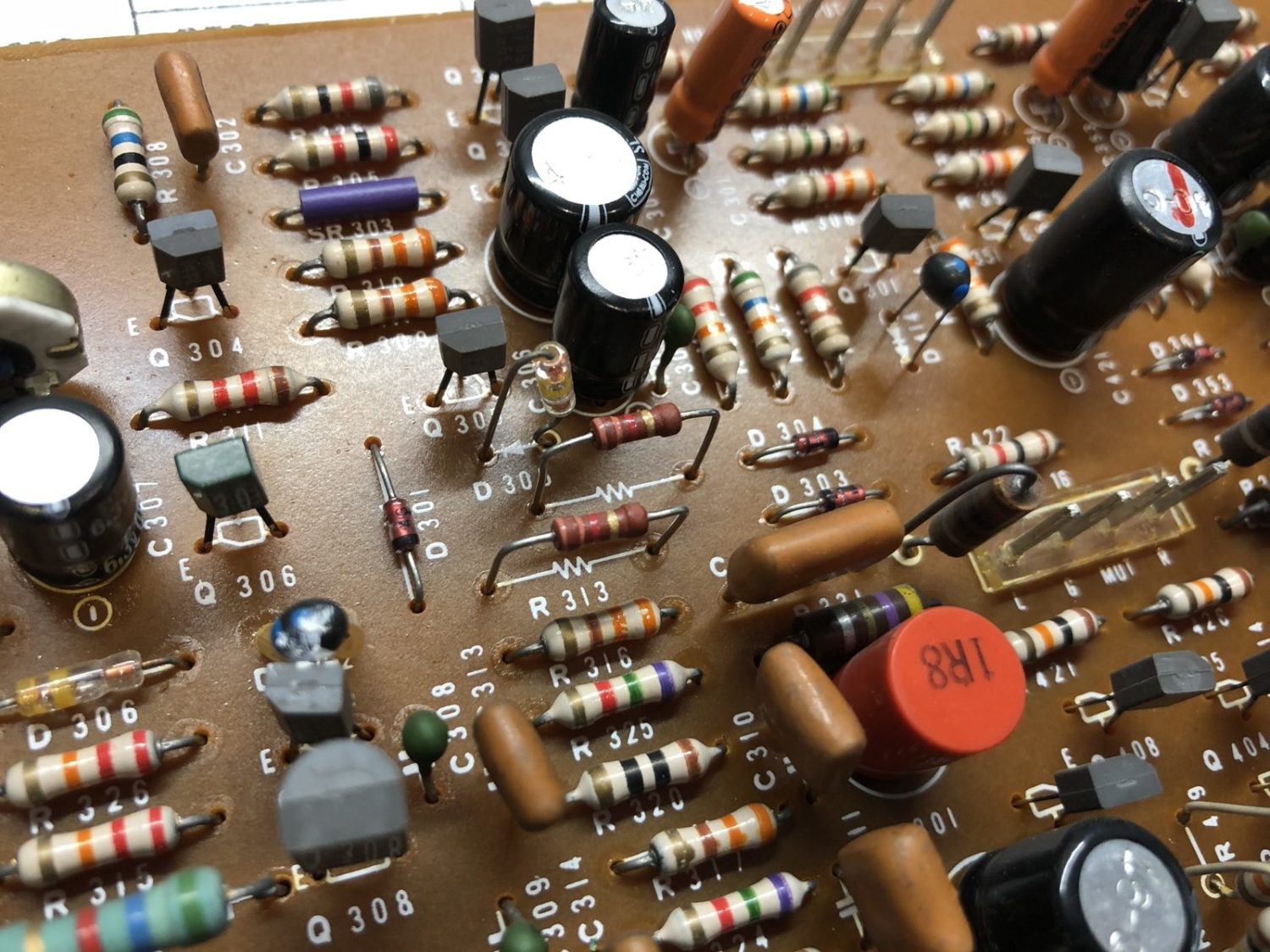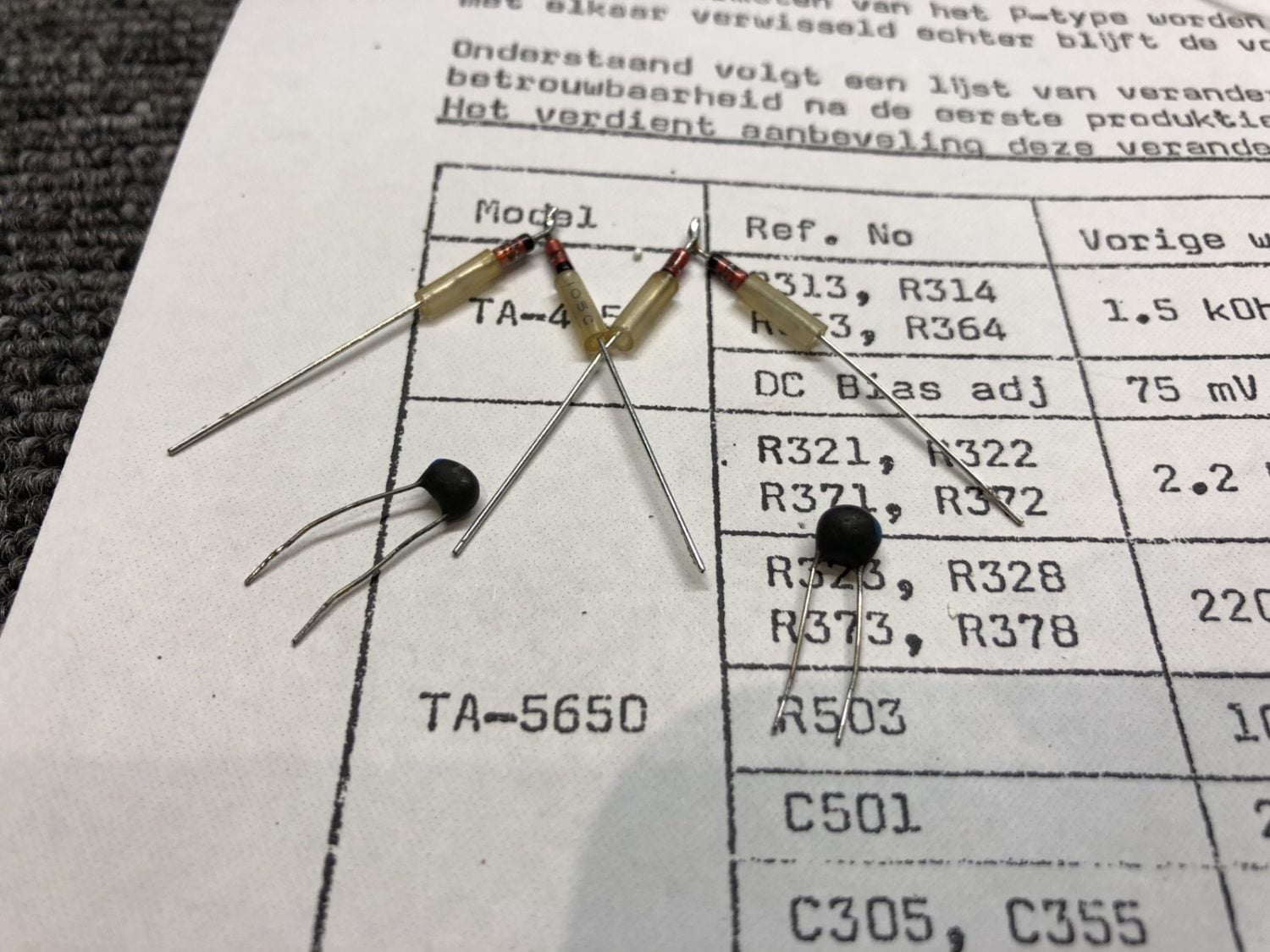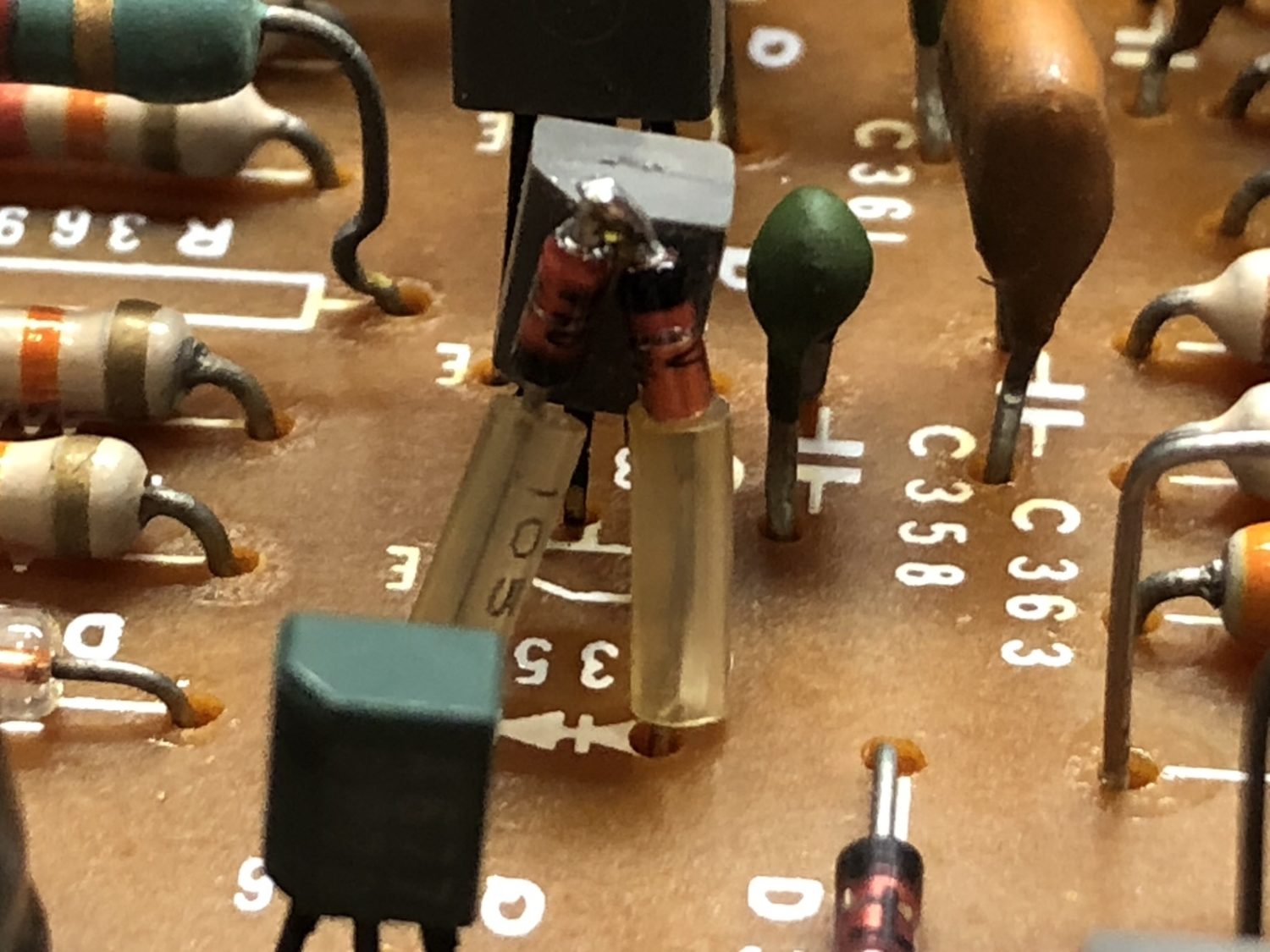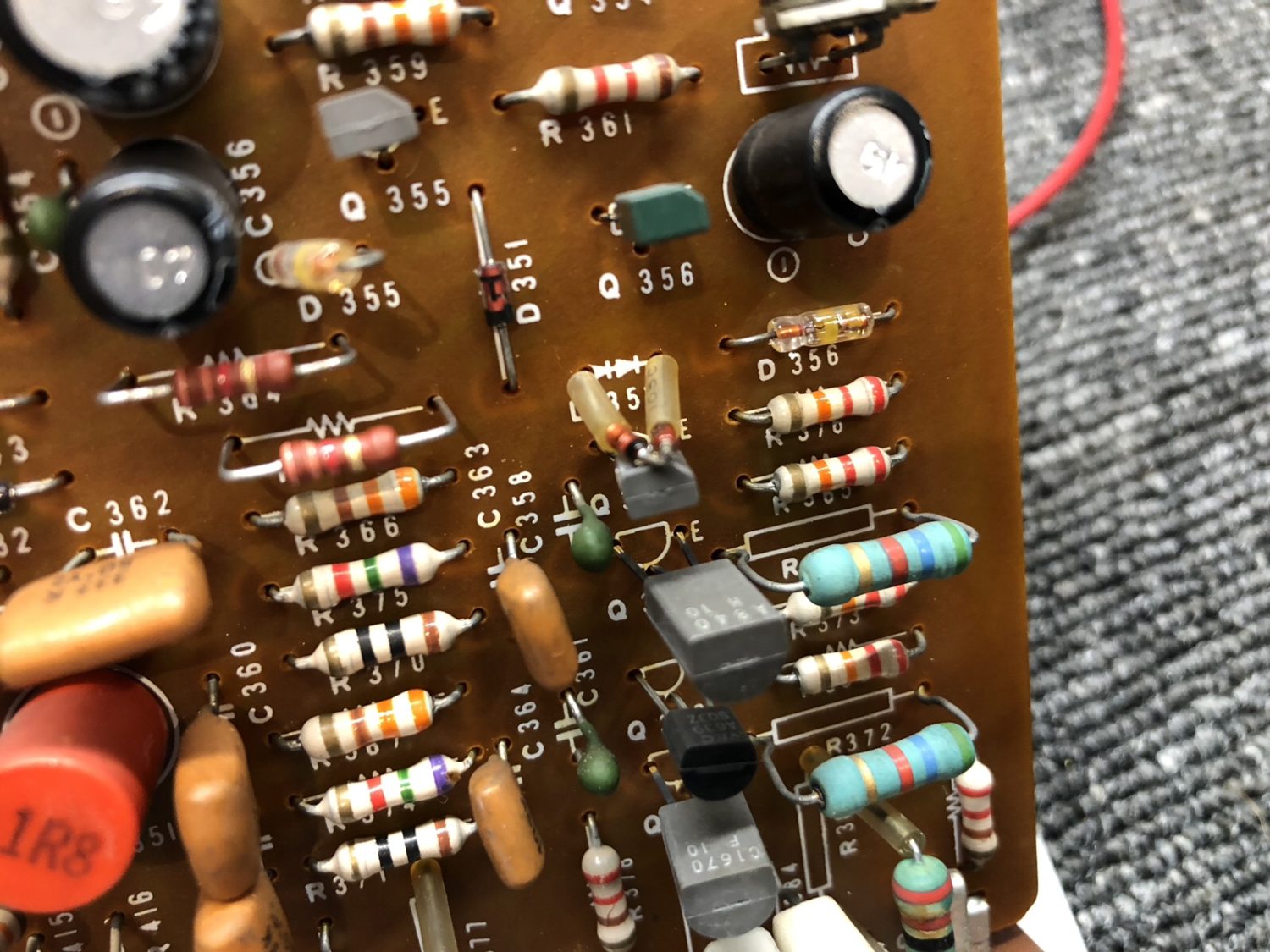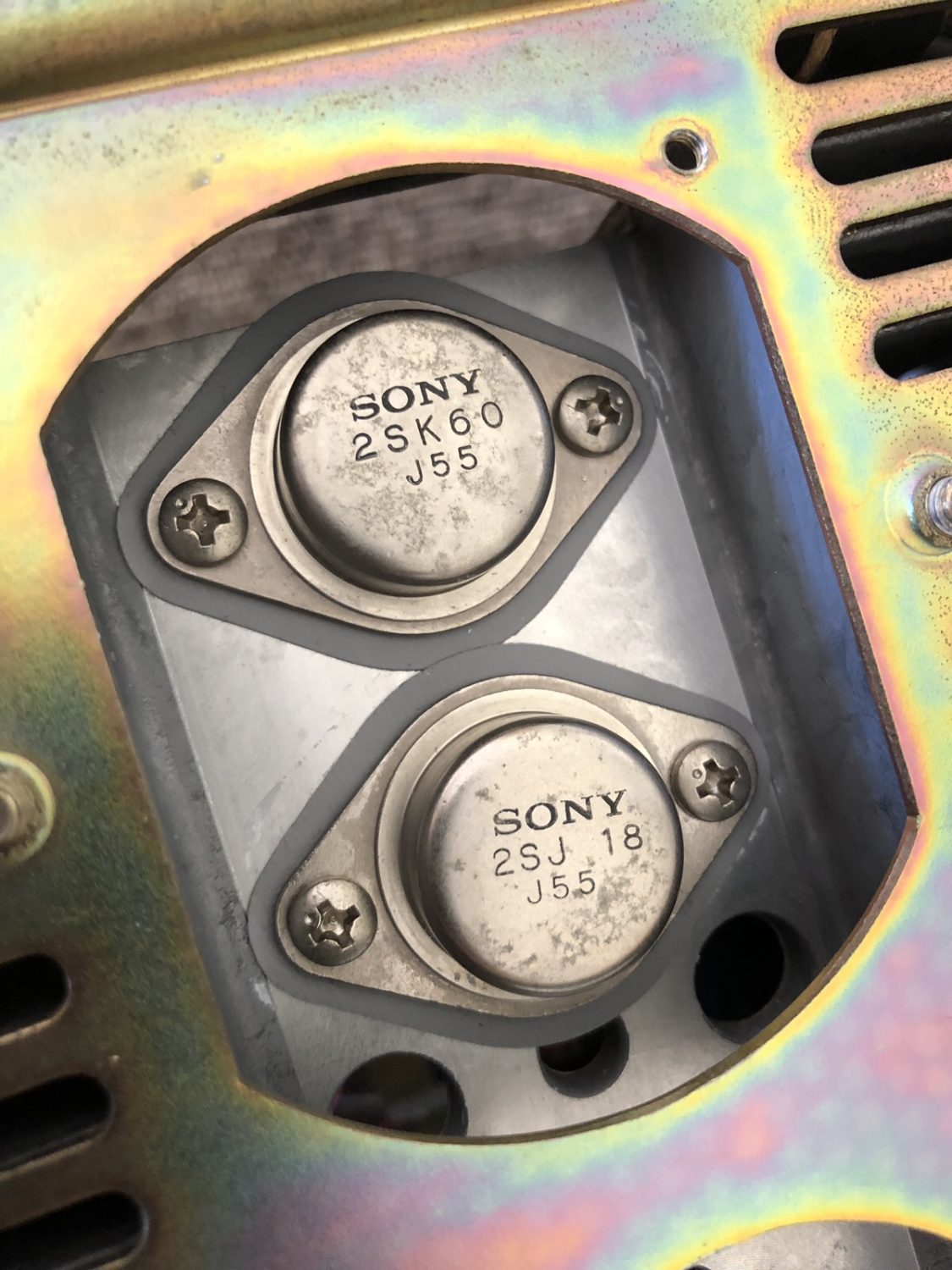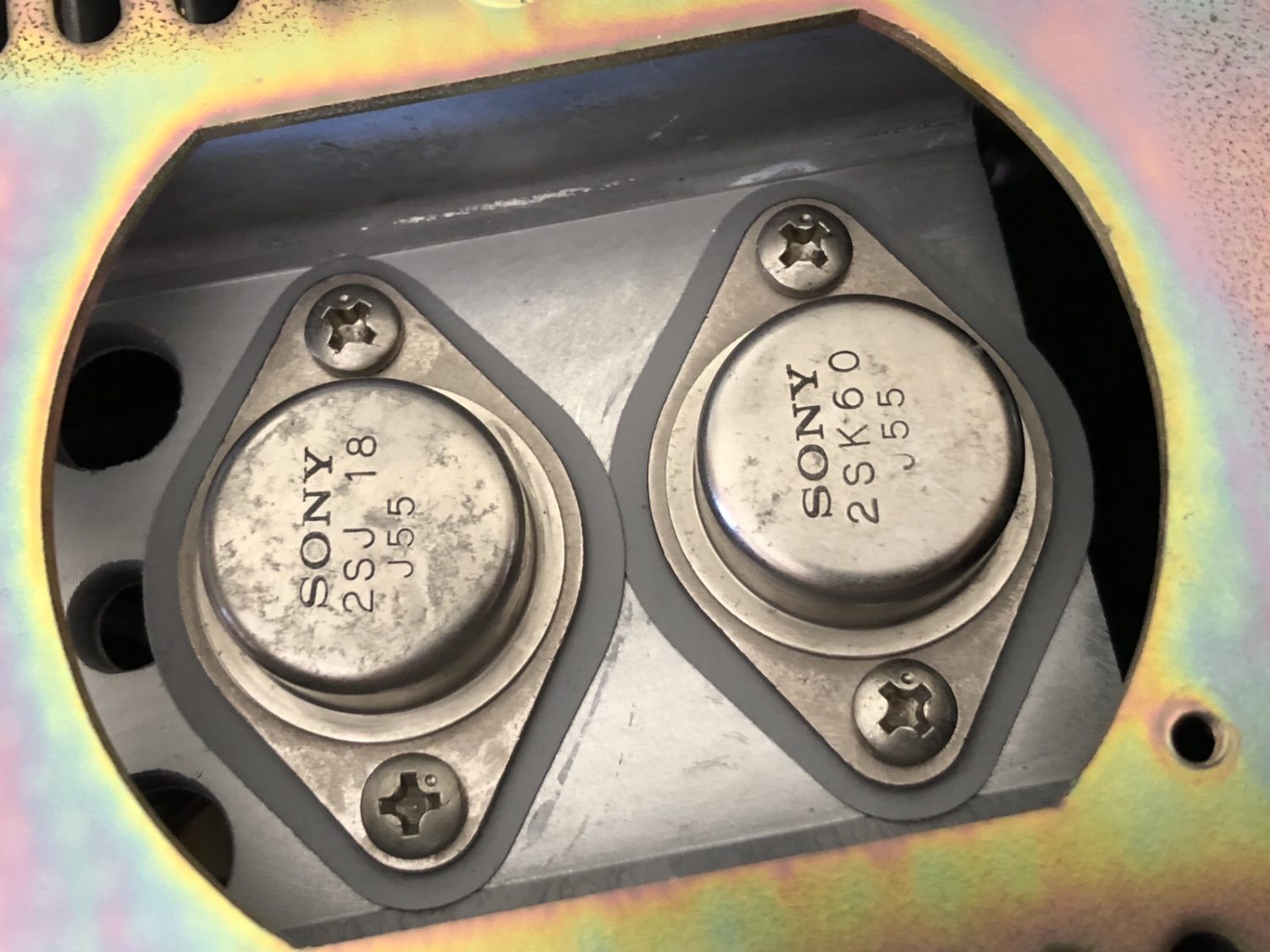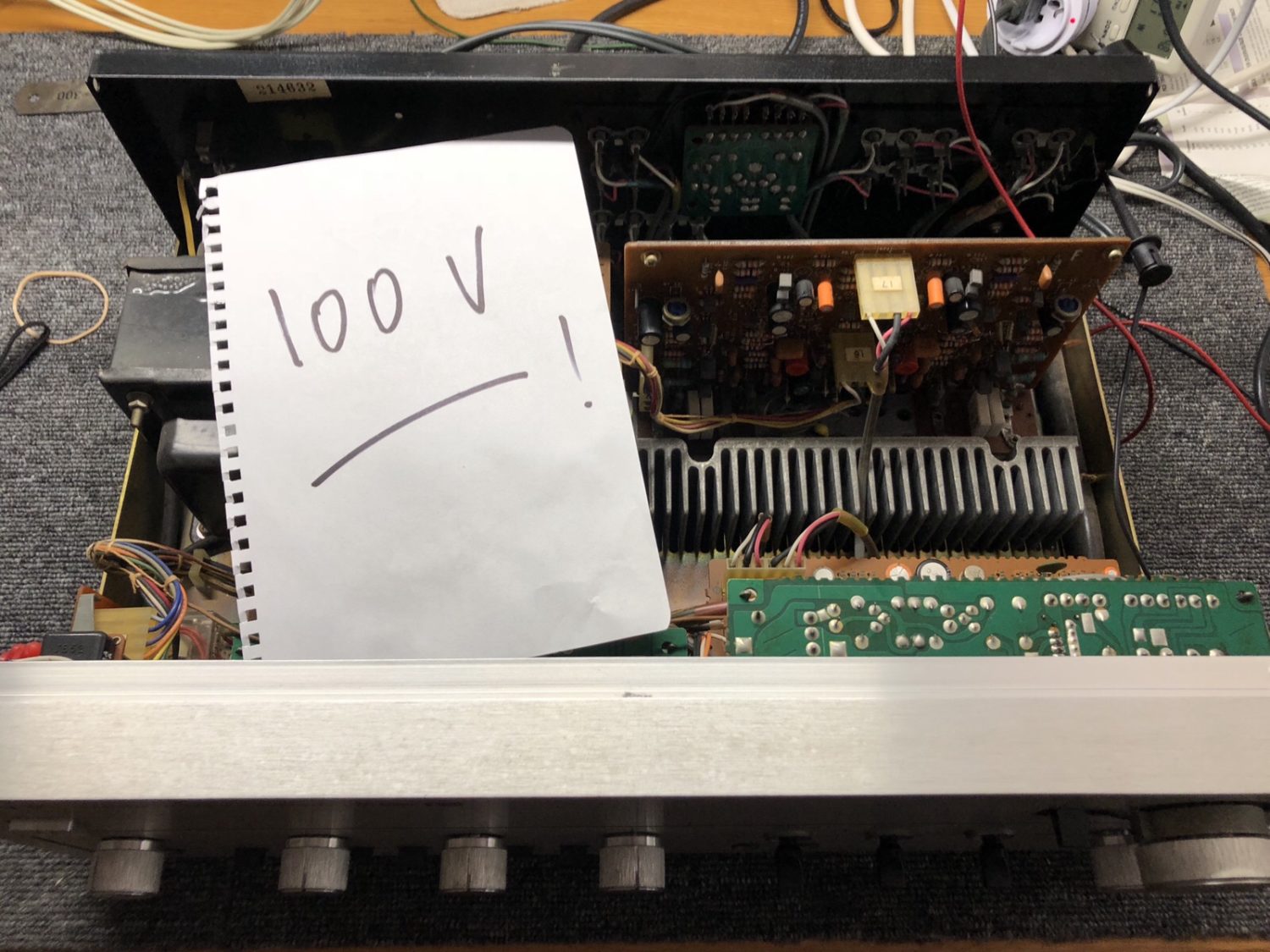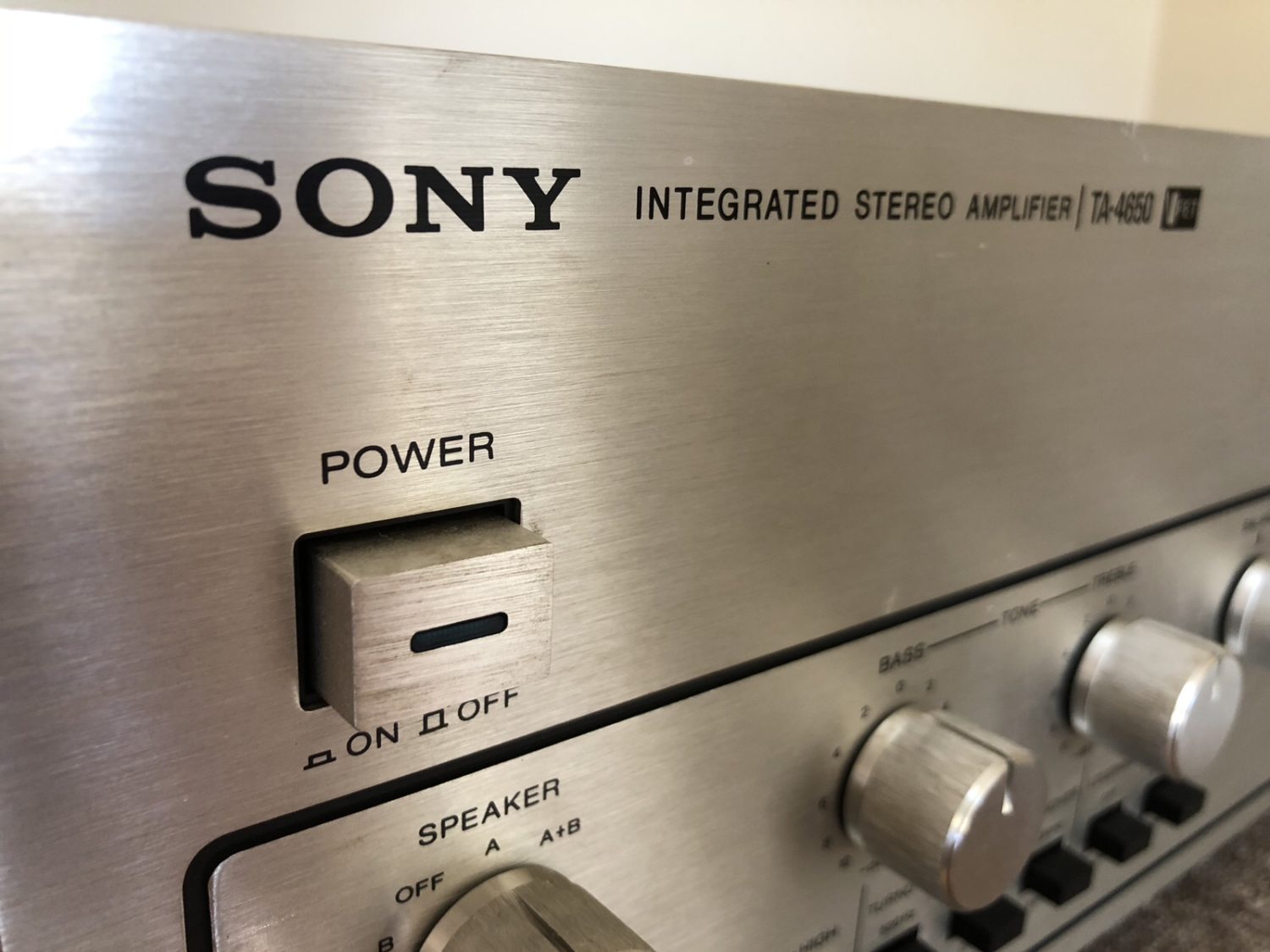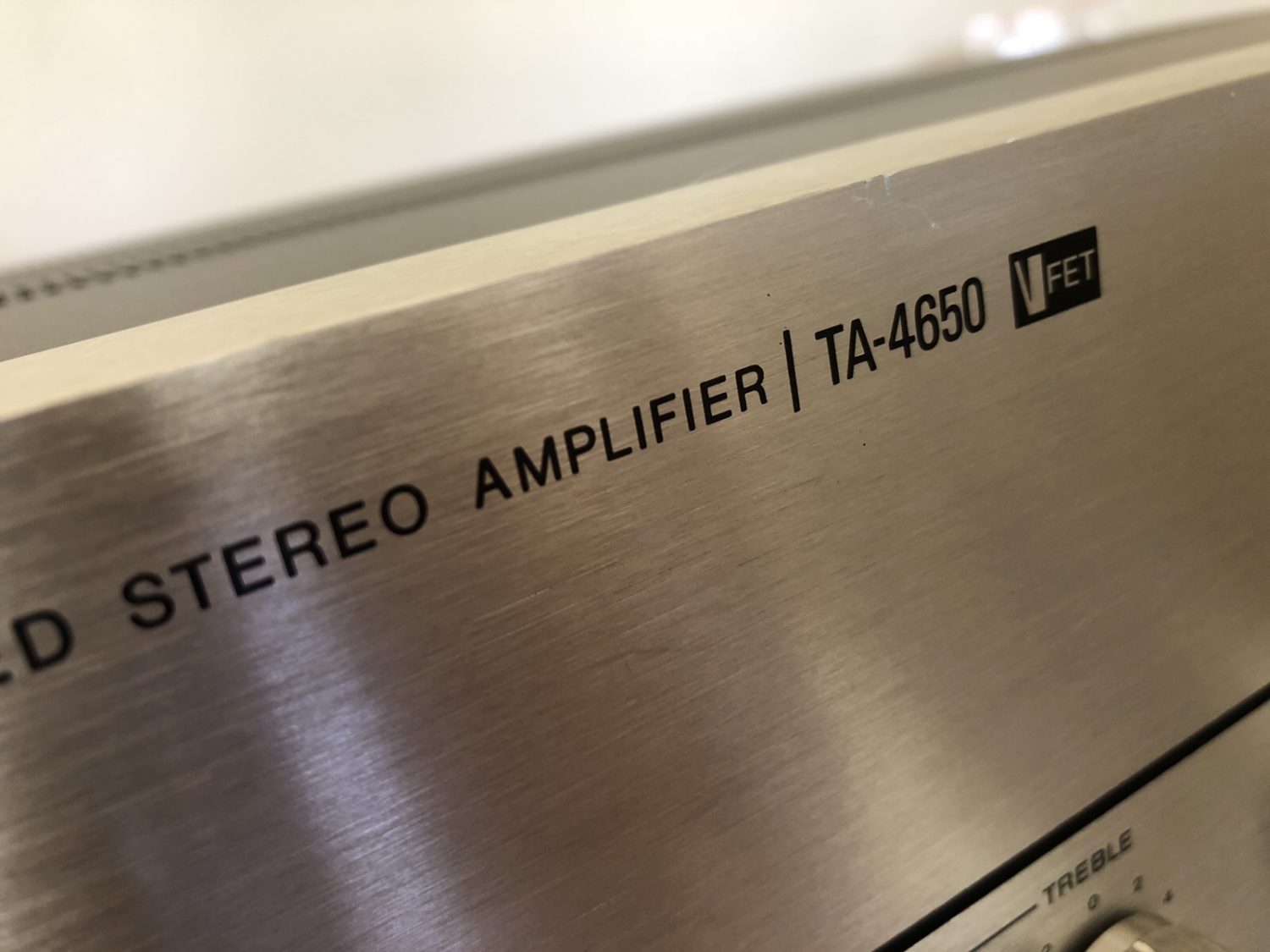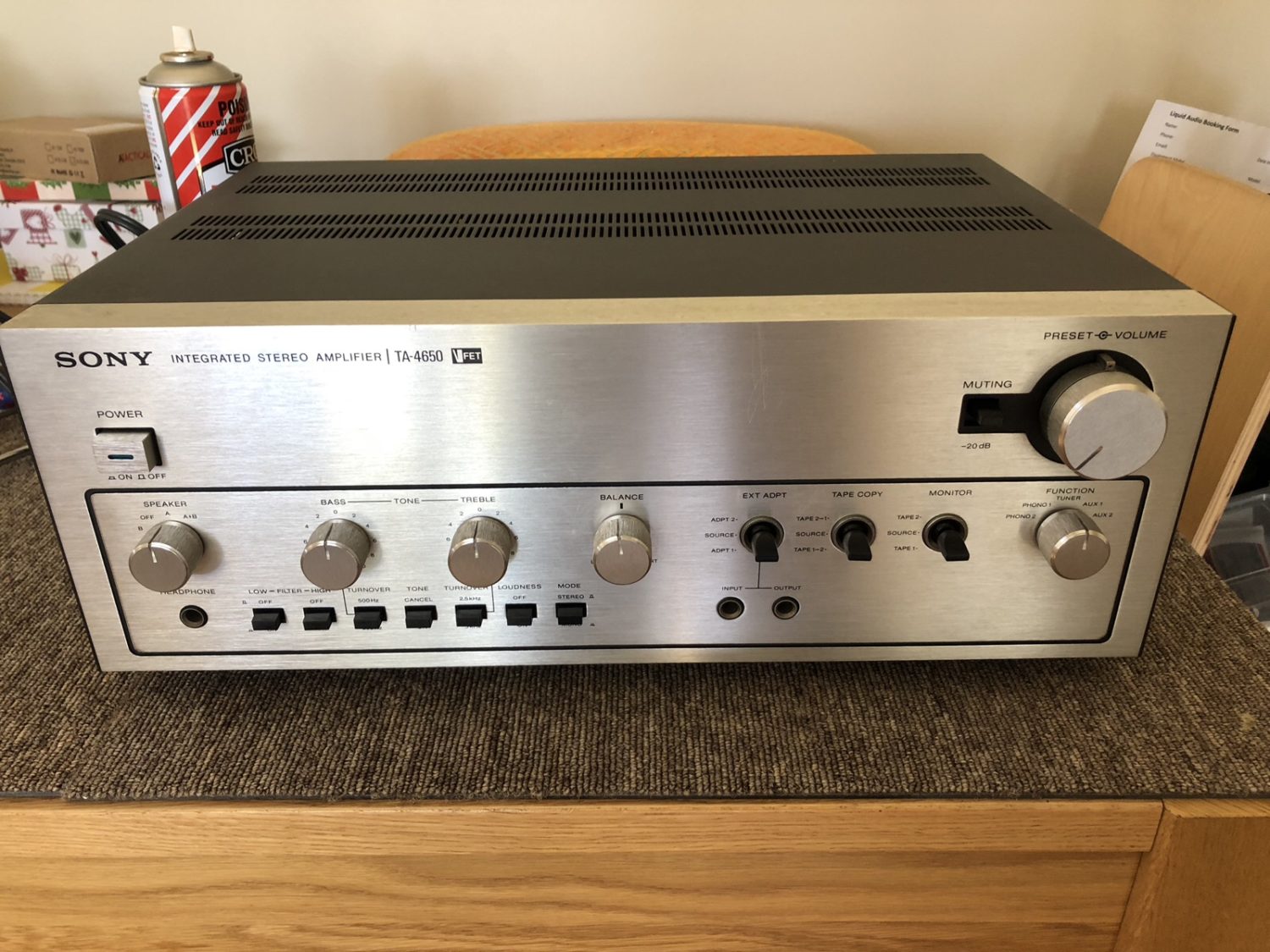 Results
Other than this, I always clean and service switches, controls, trimmers, connectors and so on and this adds to the general improvement in reliability and performance.
With everything done and the amp back with her owner, he reports that she sounds absolutely fantastic and he is very happy with added peace of mind he now has when running his TA-4650.
If you would like me to perform similar work on your Sony VFET amplifier, I'd be happy to, just get in touch.