Liquid Audio is a specialist small business, based in Perth, cherishing hi-fi stereo equipment!
Keeping hi-fi gear alive and well is what we do, our mission: to deliver TLC for Japanese, American and European classic and vintage hi-fi stereo equipment. Read on to find out more about us and visit our Services for details about what we do.
About Us
Liquid Audio sprang from a lifelong passion for science, electronics, hi-fi and music. This, combined with an almost pathological eye for detail, brings us to where we are now, ten years on, having serviced, repaired, and restored thousands of pieces of classic hi-fi equipment for many hundreds of satisfied customers.
We only work on hi-fi stereo equipment, but that's not all we do. We are part of the hi-fi community, contributing to the hi-fi zeitgeist, through articles, advice, discussions, help and videos that collectively have garnered more than two million views, and counting!
Owner:
Mike Fitzpatrick

BSc(Hons) GDipEd

ABN:
65 209 381 407
Location:
Carine, Western Australia
Focus:
Hi-fi stereo equipment service, repair and restoration
Phone:
(+61) 0439 690 436 – Business calls only, no SMS. For advice, visit the Contact page
Hours:
Tues – Fri: 10am – 5pm
Sat: 10am – 1pm
Bookings:
By appointment
Accounts:
Payable by cash, card, ApplePay, GooglePay, on collection, within 7 days
About Service & Repair
Amongst other things, Liquid Audio specialises in turntables, offering expert services and advice on turntables of all kinds. We also are heavily focused on amplifiers and CD players and are one of a select group of component-level repairers.
This approach requires one to find and then replace faulty transistors, diodes, capacitors and resistors. People are often told their equipment is beyond repair or that parts are no longer available. These are the most difficult repairs but this is the purest and most technically correct approach. This allows us to find and fix faults when original boards and parts are no longer available.
Rather than using cheap parts and doing sloppy work, we focus on meticulous attention to detail and best practice in everything from calibrated laboratory-grade test equipment to premium parts, synthetic lubricants and precision tools. Simply put, I fix equipment as though it were my own.
About Tools & Equipment
It's not all about us – it helps to have the best tools and equipment. Really good tools, test and measurement equipment and service data are essential in this line of work. Cheap gear just doesn't cut it.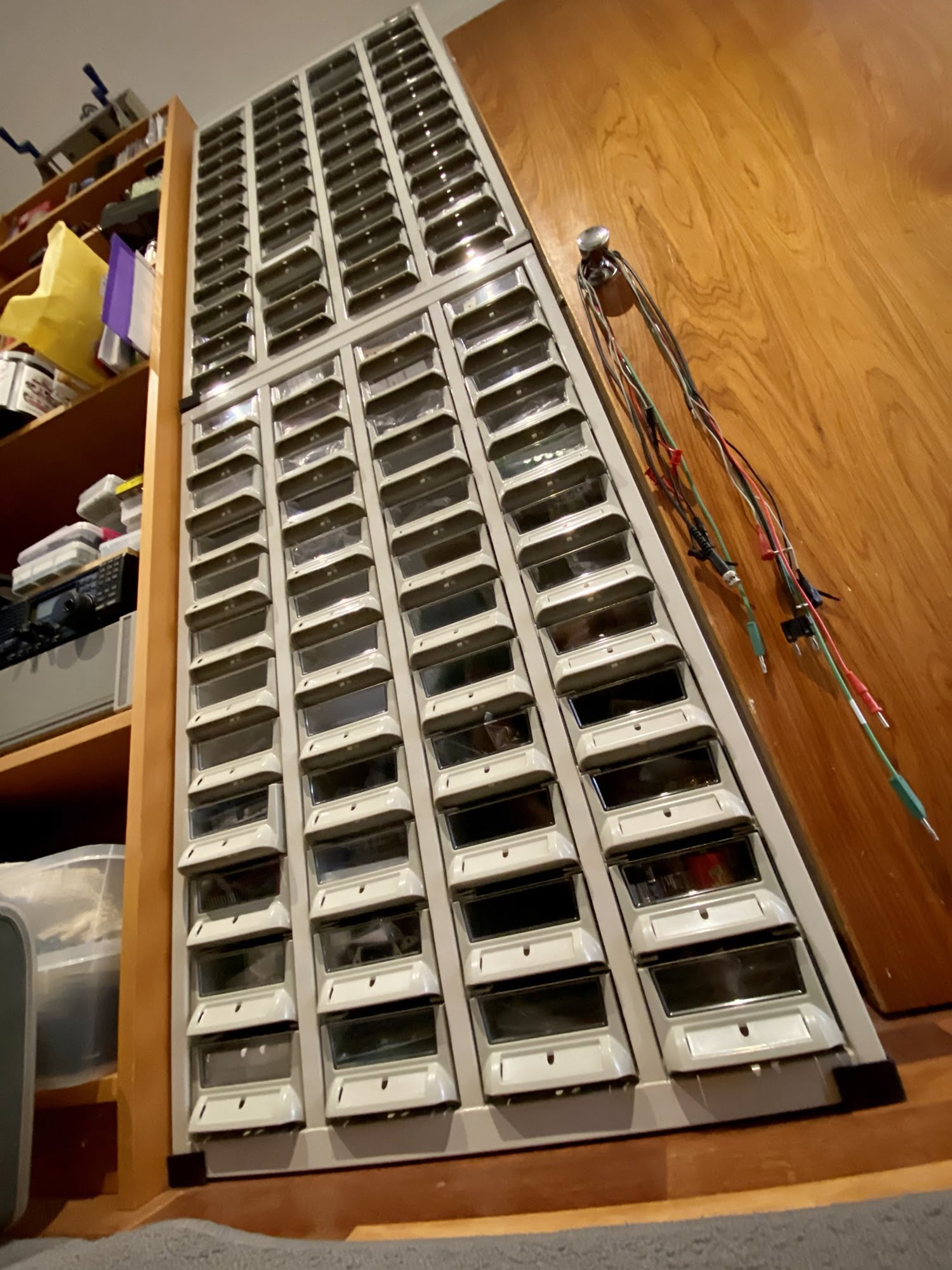 About Happy Customers
A business is nothing without happy customers and we are extremely fortunate to have an extraordinary customer base. Visit our Feedback and Facebook pages and you'll get an idea of how our customers feel about the work we do.
We can't make everyone happy, but we get very close and I promise that's not easy. As I tell all my customers, your equipment will always come back you in better shape. Not everyone can make that claim.
Get in touch if you'd like us to work on your classic hi-fi equipment.