Does your hi-fi stereo equipment need service, repair or overhaul?
Fill out our contact form below and tell us how we can help.
Keep in mind the types of equipment we work on and our booking status, which is regularly updated ⬇️
---
Booking Status
| | |
| --- | --- |
| Revision date: | June 28, 2022 |
| Service and repair bookings: | Accepting bookings |
| Restoration, overhaul, interstate/overseas bookings: | Fully booked |
| Suggested check-back interval: | One week |
---
Business Details
Owner:
Mike Fitzpatrick

BSc(Hons) GDipEd

ABN:
65 209 381 407
Location:
Carine, Western Australia
Focus:
Hi-fi stereo equipment service, repair and restoration
Hours:
Tues – Fri: 10 am – 5 pm
Sat: 10 am – 1 pm
Sun, Mon: CLOSED
Bookings:
By appointment
Estimates:
Available upon inspection
Accounts:
Payable by cash, card and Apple / Google Pay
---
FAQs
Before you contact us, explore 110+ categorised FAQs about amplifiers, turntables, vintage vs modern equipment, service and repair, recommended businesses and more. Our FAQs are designed to save everyone time and are very popular, so take a look!
---
Advice
Would you like expert advice or technical assistance from a specialist who's contributed to the hi-fi community for over a decade and been entrusted to repair equipment like this, this and this?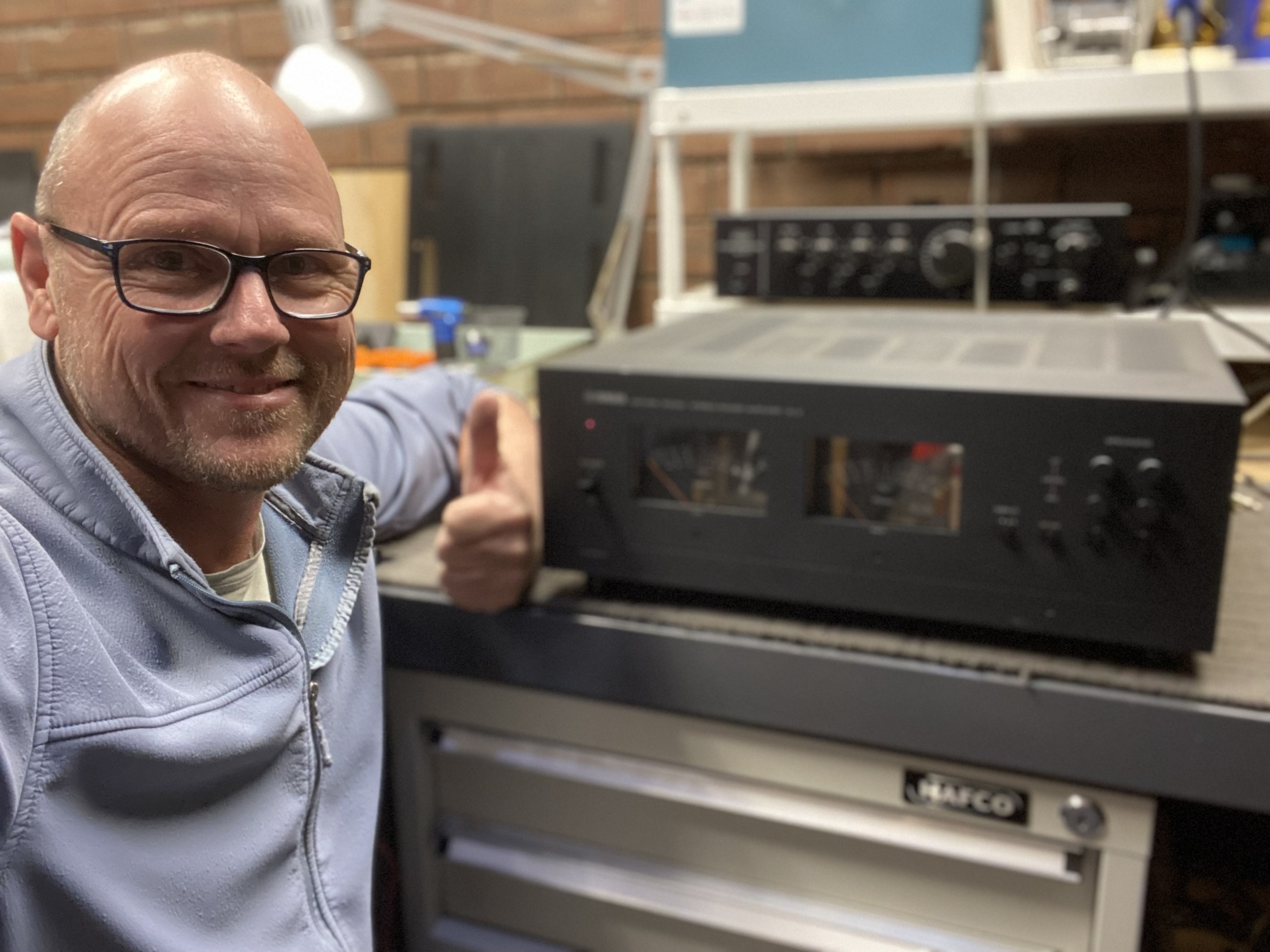 "One of the most helpful guys I have ever spoken to about hi-fi, (Mike) always has time to give very good advice."

Mark
Hi-fi lovers everywhere can access trusted advice and technical assistance with:
Vintage and modern hi-fi gear, comparisons, discussion and sourcing
Turntables, tonearms, cartridges, vinyl, accessories selection and set-up
Technical questions, parts, troubleshooting, upgrades and much more
Simply shout Mike a drink ☕/🍺/🍸 with the donate button (here's why) and submit your question/s.
Ian (AU) wanted help choosing a golden-age turntable and building a high-resolution vinyl system:
"Thanks Mike, all makes sense now. And $20 for half an hour's advice; very, very reasonable in my view."
Chuck (USA) wanted advice on how to transform his vintage setup into a modern, high-resolution system:
"I didn't know that this level of enjoyable noise could come out of this system… WOW! Thanks for your input Mike, you could charge for this advice 😎"
Jon (AU) wanted cartridge matching advice and assistance sourcing a golden-age, high-end turntable:
"Thank you, Mike … brilliant answer … has made up my mind. My only regret is you are so full of service bookings, I can't get you to service it when it arrives.. 😢"
Tony (AU) sought amplifier advice to get the best from his beautiful JBL 4435s:
"Hi Mike, really appreciate the email … more detailed than I was expecting. I have made a further donation … you have provided outstanding service..!"
---
Consults
Need more substantial assistance? For little more than the price of a record, receive expert, personalised assistance that could save you hundreds, thousands and massively improve your system. That's smart system improvement!
---
Contact Form