Does your hi-fi stereo equipment need service, repair or overhaul?
Hi! Fill out our contact form at the bottom of the page and tell us how we can help. Keep in mind the type of equipment we work on and our booking status, below.
---
Booking Status
---
Business Details
Owner:
Mike Fitzpatrick

BSc(Hons) GDipEd

ABN:
65 209 381 407
Location:
Carine, Western Australia
Focus:
Hi-fi stereo equipment service, repair and restoration
Phone:
(+61) 0439 690 436, calls only please. Need advice? Read on ↓
Hours:
Tues – Fri: 10am – 5pm
Sat: 10am – 1pm
Bookings:
By appointment
Accounts:
Payable on collection, by cash, card and Apple/GooglePay
Frequently Asked Questions
Explore 100+ categorised FAQs about amplifiers and speakers, turntables, vintage vs modern gear, recommended local businesses and more.
---
Expert Advice
Would you like advice or technical assistance from someone entrusted with equipment like this, this and this?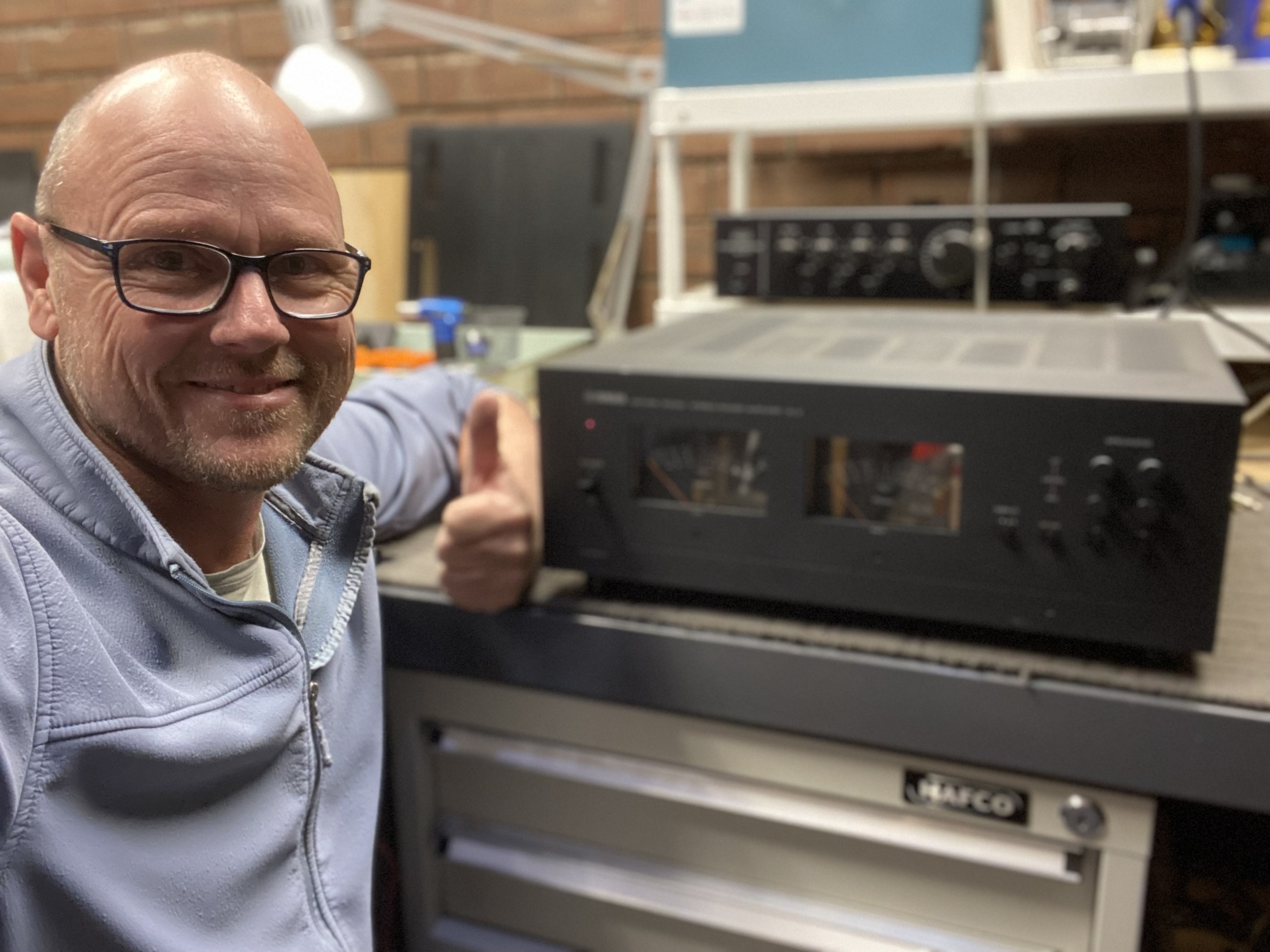 "One of the most helpful guys I have ever spoken to about hi-fi, (Mike) always has time to give very good advice, would totally recom. anyone who has trouble with their gear, or anyone who needs a rebuild/upgrade." Mark
Hi-fi lovers everywhere can access expert help with:
Vintage and modern hi-fi gear, comparisons, performance and sourcing
Turntables, tonearms, cartridges, vinyl, accessories and set-up
Technical questions, troubleshooting, upgrades and much more
Simply shout Mike a ☕ ($5), 🍺 ($10) or 🍹 ($20) (learn why) and submit your question.
Chuck wanted help transforming his aging hi-fi into a modern, high-resolution system:
"I didn't know that this level of enjoyable noise could come out of this system… WOW! Thanks for your input Mike, you could charge for this advice 😎"
Jon needed cartridge matching advice and assistance sourcing a golden-age, high-end turntable:
"Thank you, Mike … brilliant answer … has made up my mind. My only regret is you are so full of service bookings, I can't get you to service it when it arrives.. 😢"
Tony sought advice to help get the most from his beautiful JBL 4435s:
"Hi Mike, really appreciate the email … more detailed than I was expecting. I have made a further donation … you have provided outstanding service..!"
---
Consults
If you have something meatier to discuss, voice or video consults may be purchased @ $75 per 30-minute block. Consults are ideal for:
Estate/lot assessment and appraisal
Service/repair assessment and assistance
Equipment/system improvement
---
Contact Form