You may have seen the article I wrote recently about repairing a gorgeous Yamaha MX-1 power amplifier. This time I'm servicing a Yamaha CX-1 preamplifier, which matches the MX-1 and is part of the same set.
Yamaha made some really superb hi-fi gear back in the day, as I'm sure many of you know. There were the B series VFET amps like the B-1 and B-2, the legendary NS-1000 monitor loudspeakers, the perhaps even more (studio) famous NS-10 monitors, awesome MX-10000, CX-10000, and many more. Later came the MX-1 power amp, and Yamaha CX-1 preamp featured here, arguably the last really good two-channel gear they produced, until recently.
For more on the Yamaha MX-1, check out my repair article and the video I made, on my YouTube channel.
As you'll see, the Yamaha CX-1 is a proper stereo preamp, with mostly discrete circuitry, on nicely laid out boards with high quality components. The controls are aluminium, also nicely laid out, with volume and input selectors accessible on the front panel, and less frequently used controls hidden behind an aluminium flap.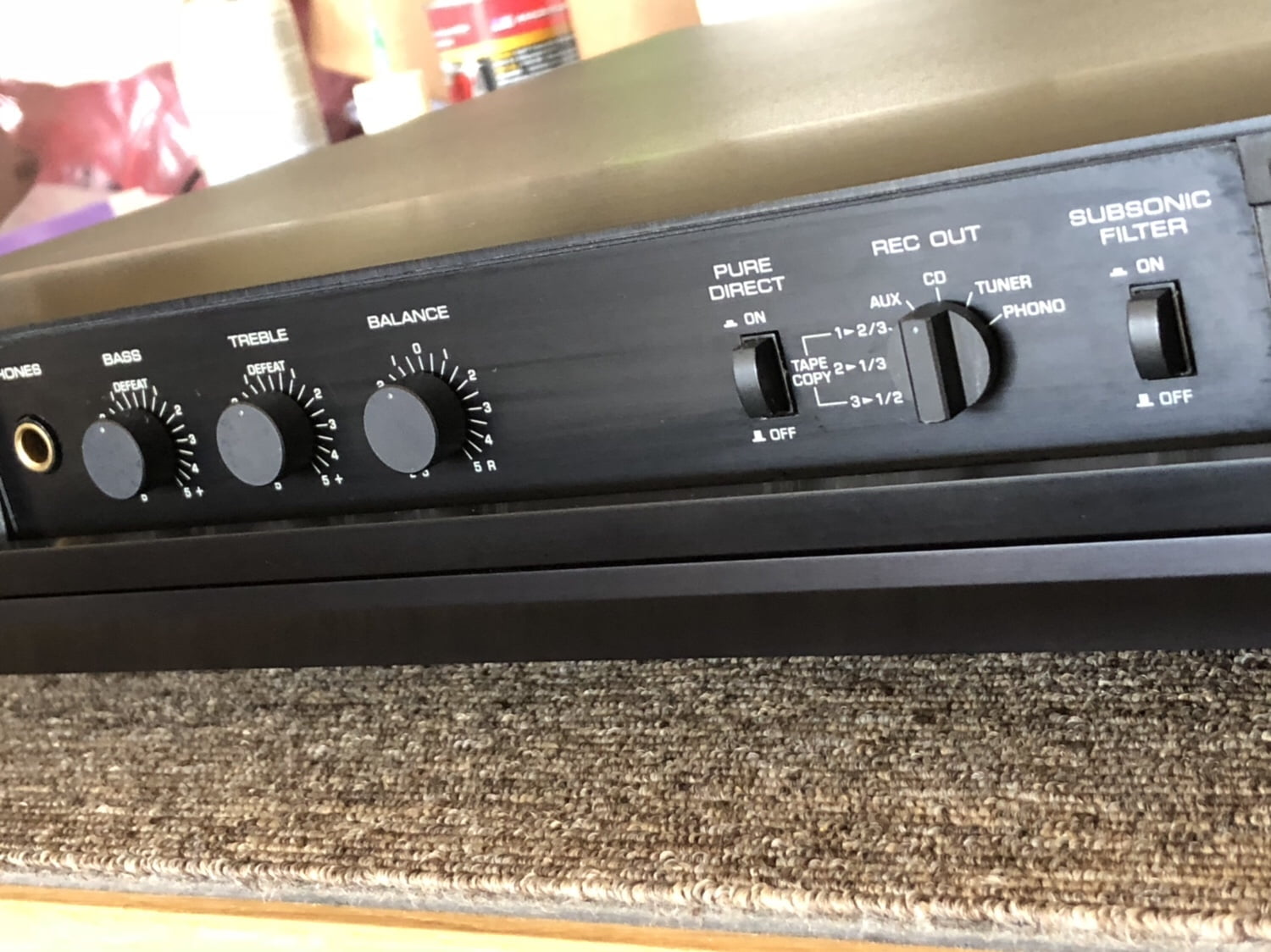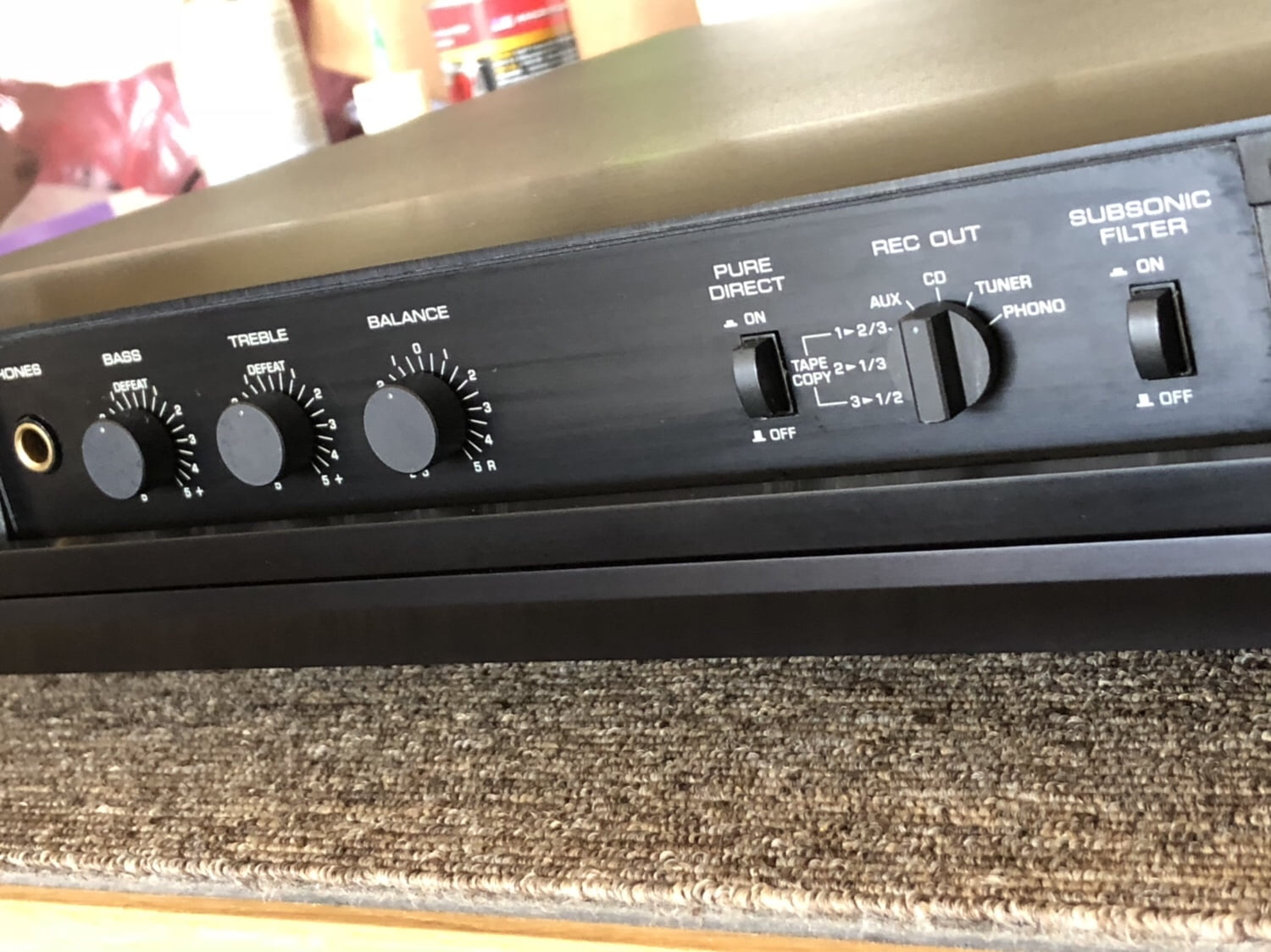 Yamaha CX-1 Specifications, courtesy of HiFi Engine:
Frequency response: 20Hz to 20kHz
Total harmonic distortion: 0.002%
Input sensitivity: 0.1mV (MC), 2.5mV (MM), 150mV (line)
Signal to noise ratio: 90dB (MC), 95dB (MM), 107dB (line)
Channel separation: 70dB (MM), 65dB (line)
Output: 150mV (line), 1.5V (Pre out), 8V (Pre out Max)
Dimensions: 438 x 86 x 405mm
Weight: 8.8kg
Accessories: remote control transmitter, remote control cable
Year: 1992
Design & Build
Let's take a look at some of the design features I like about the CX-1.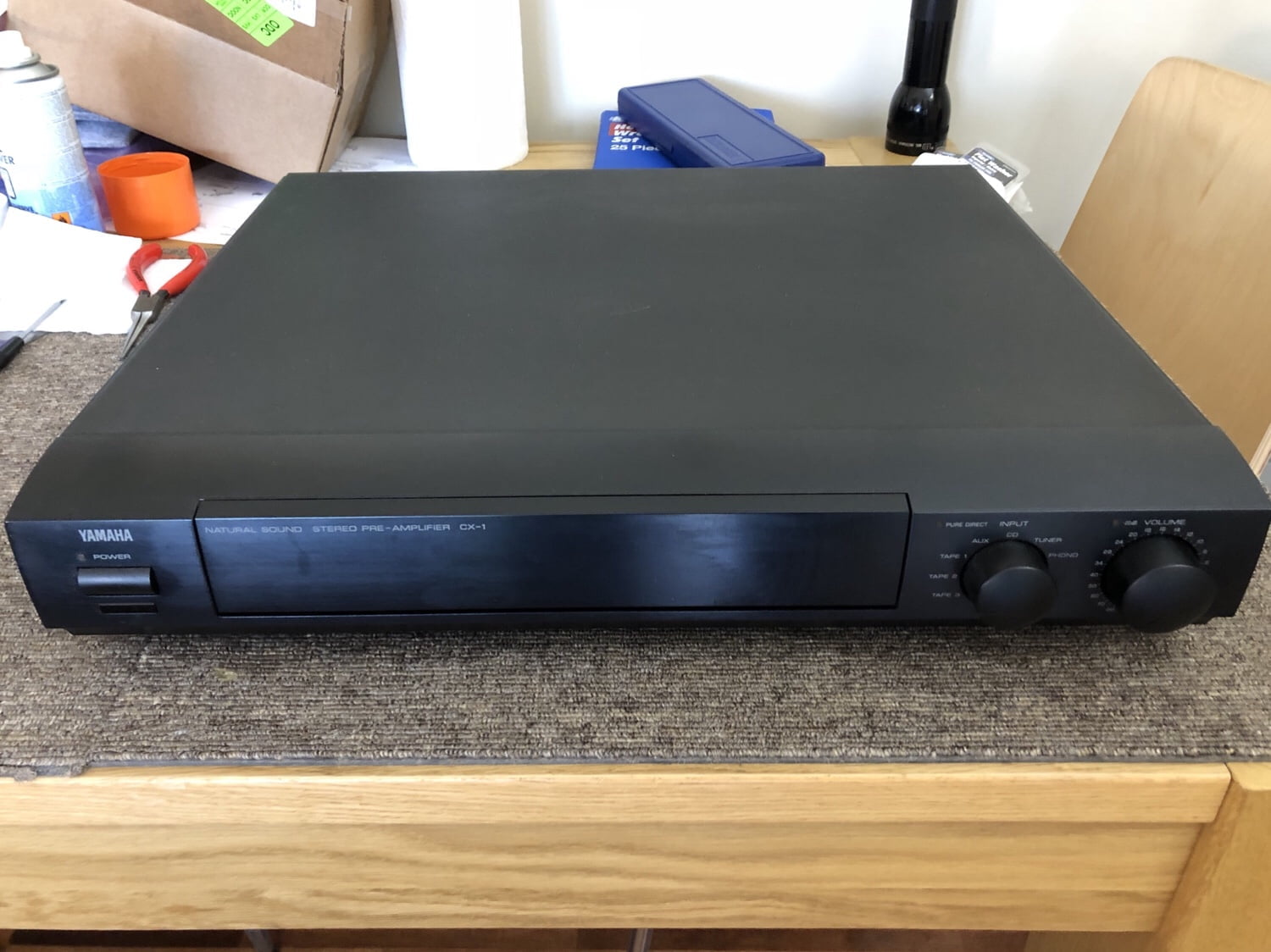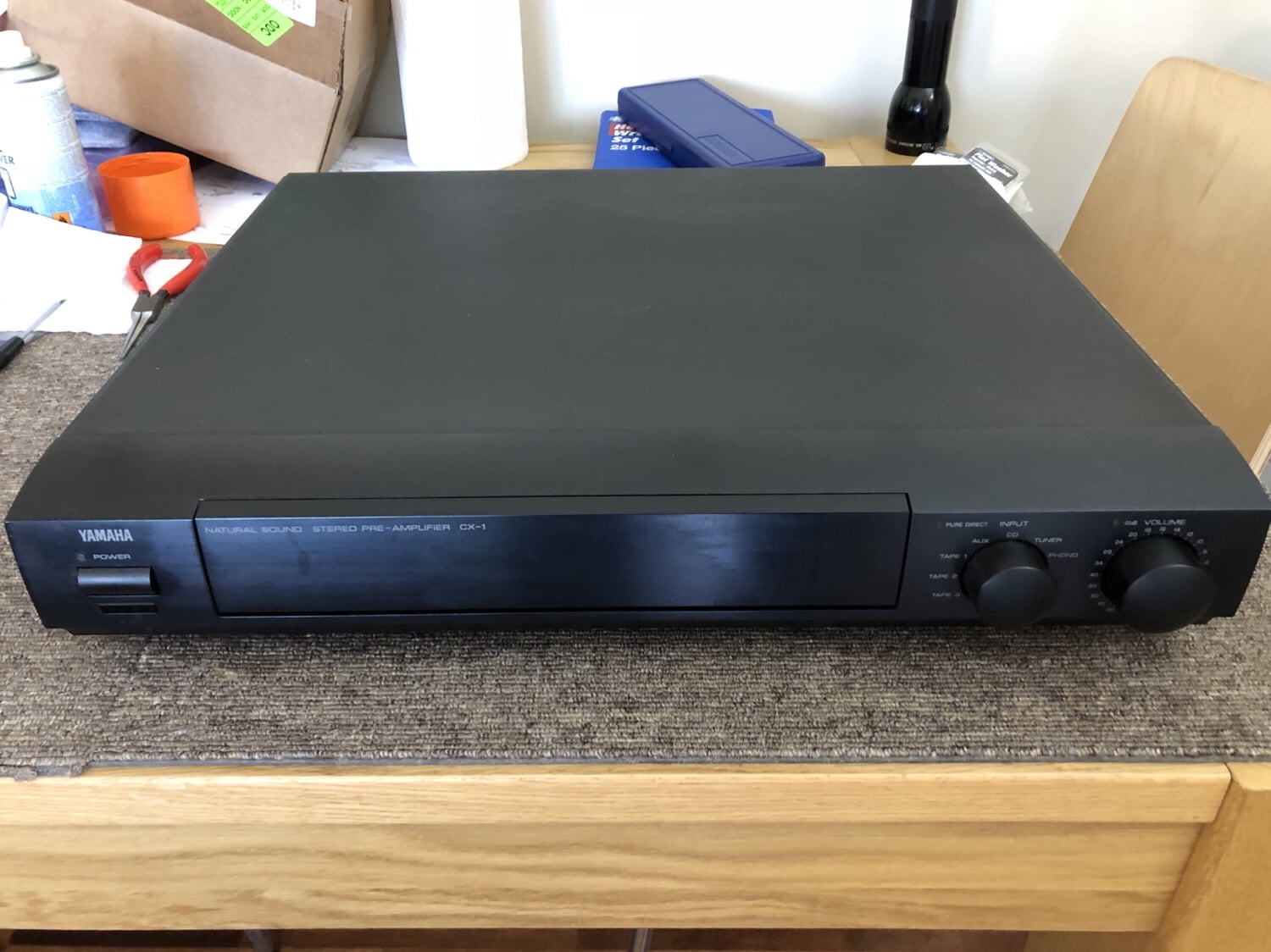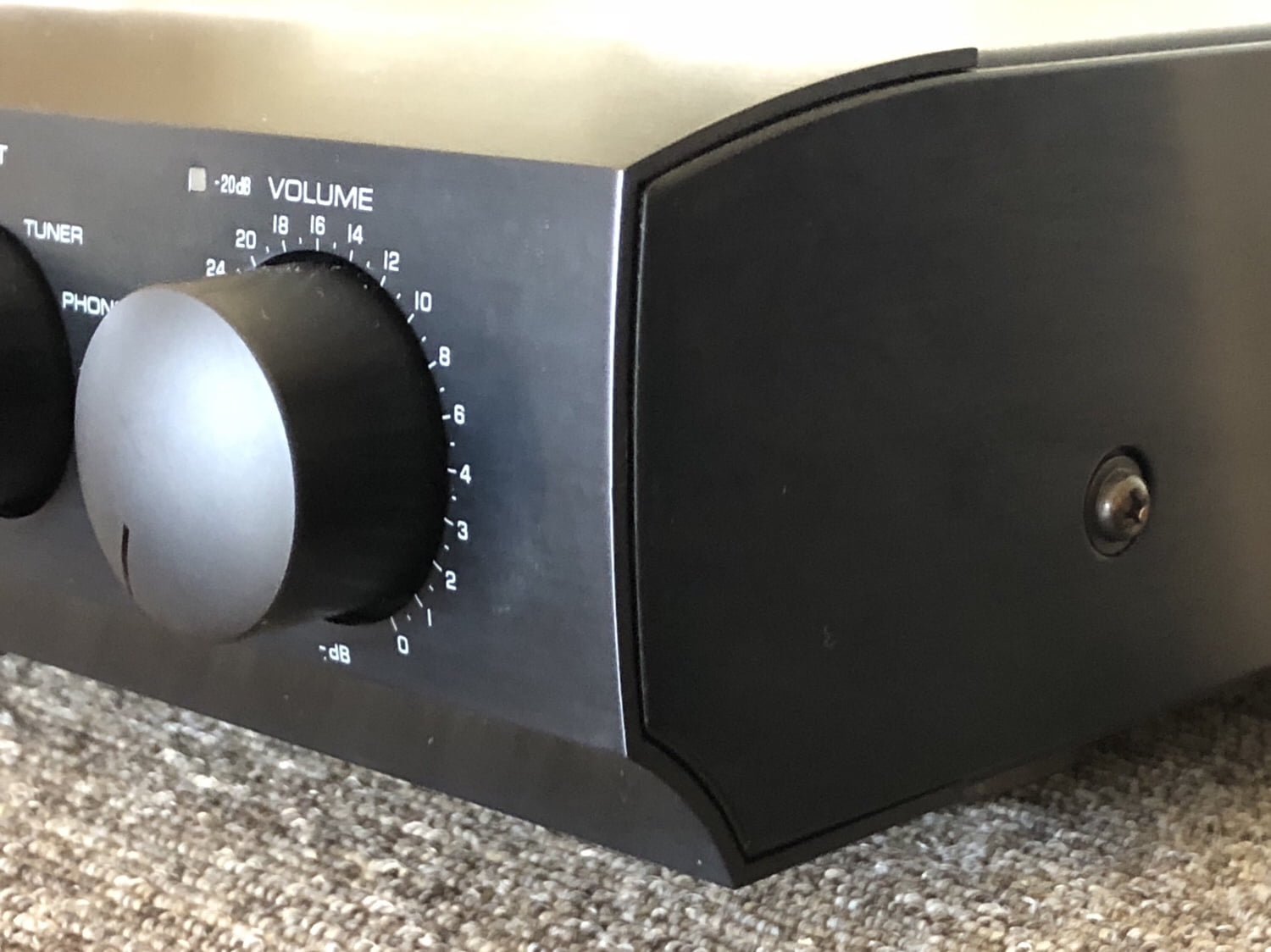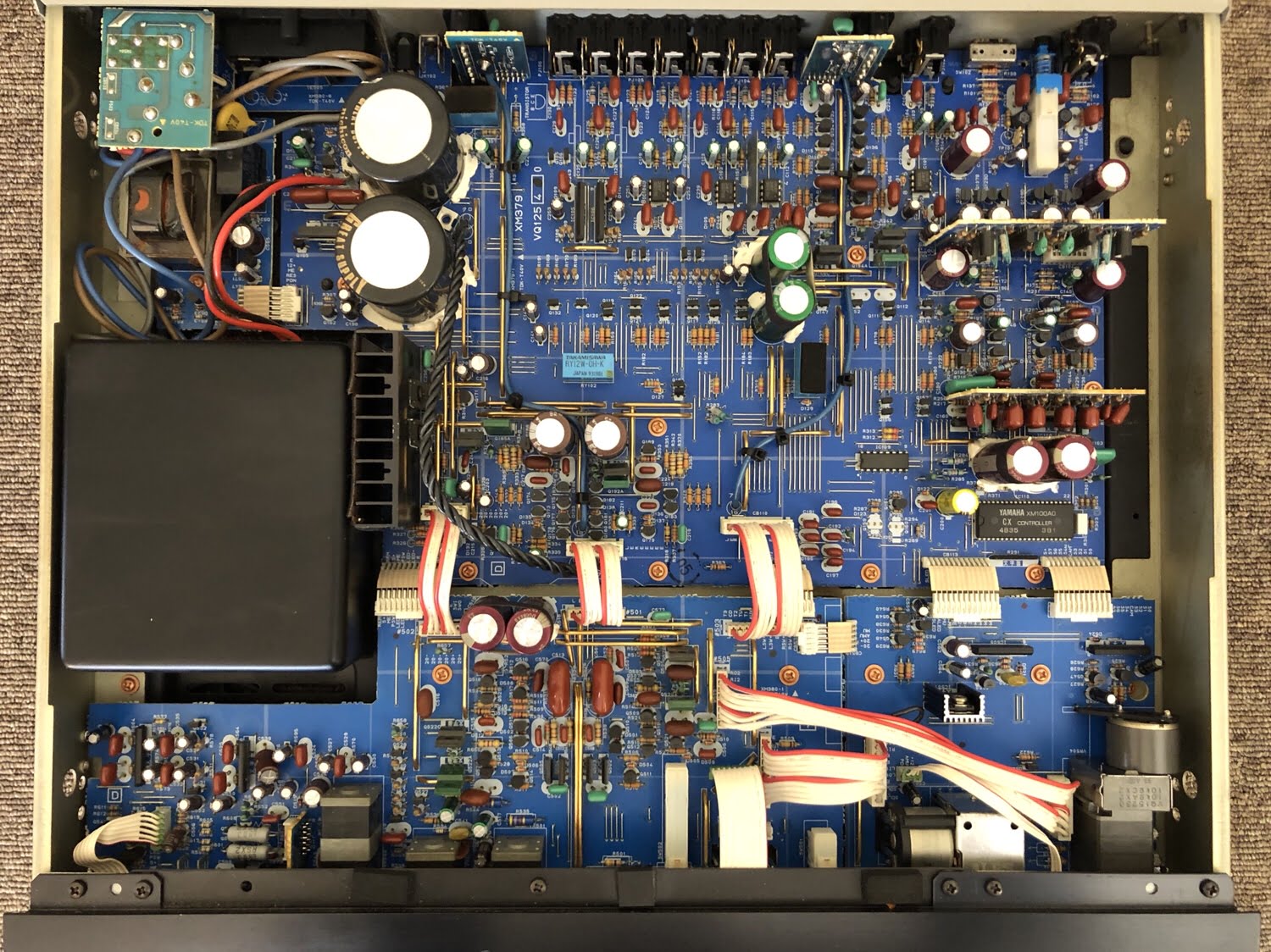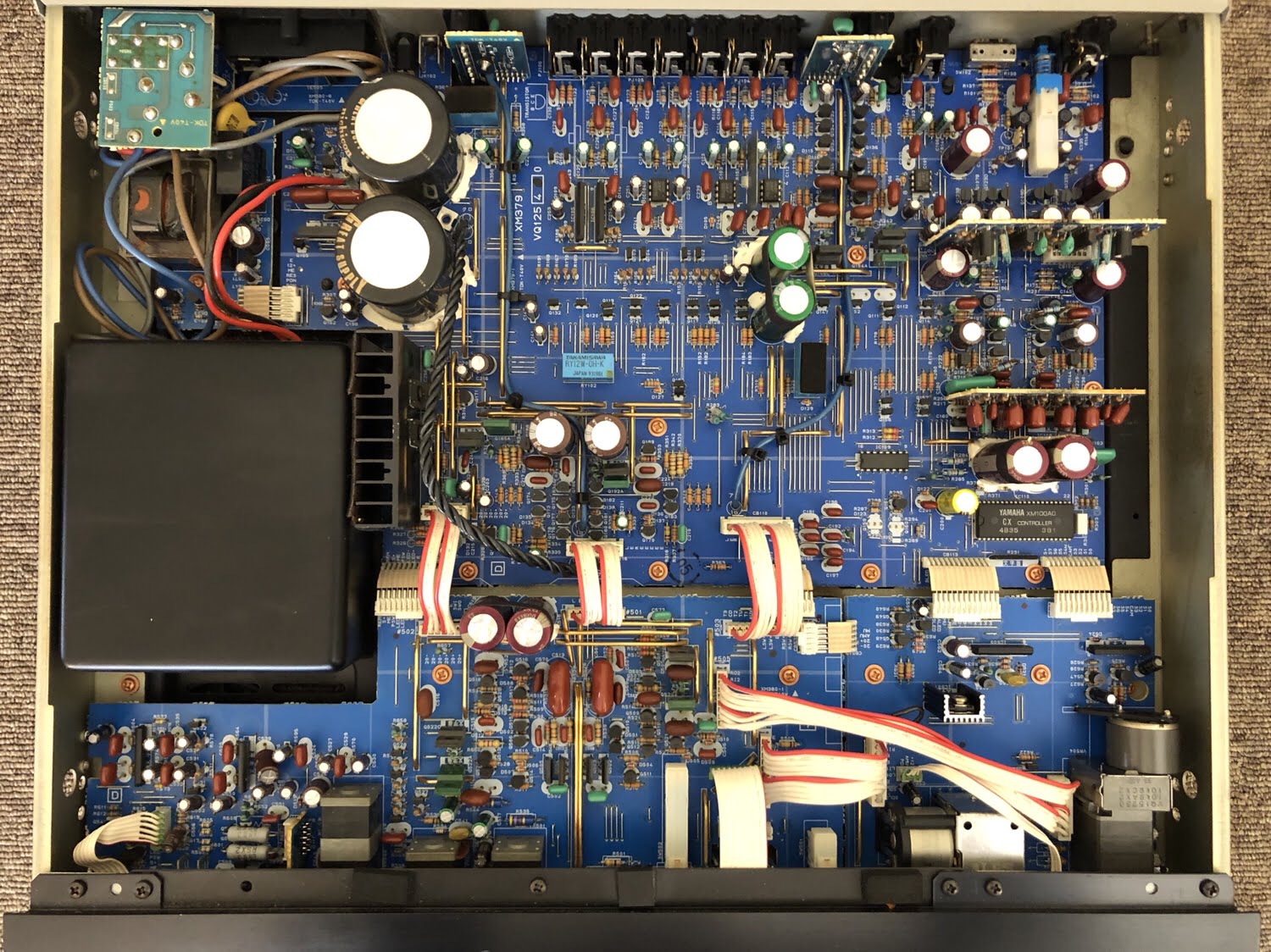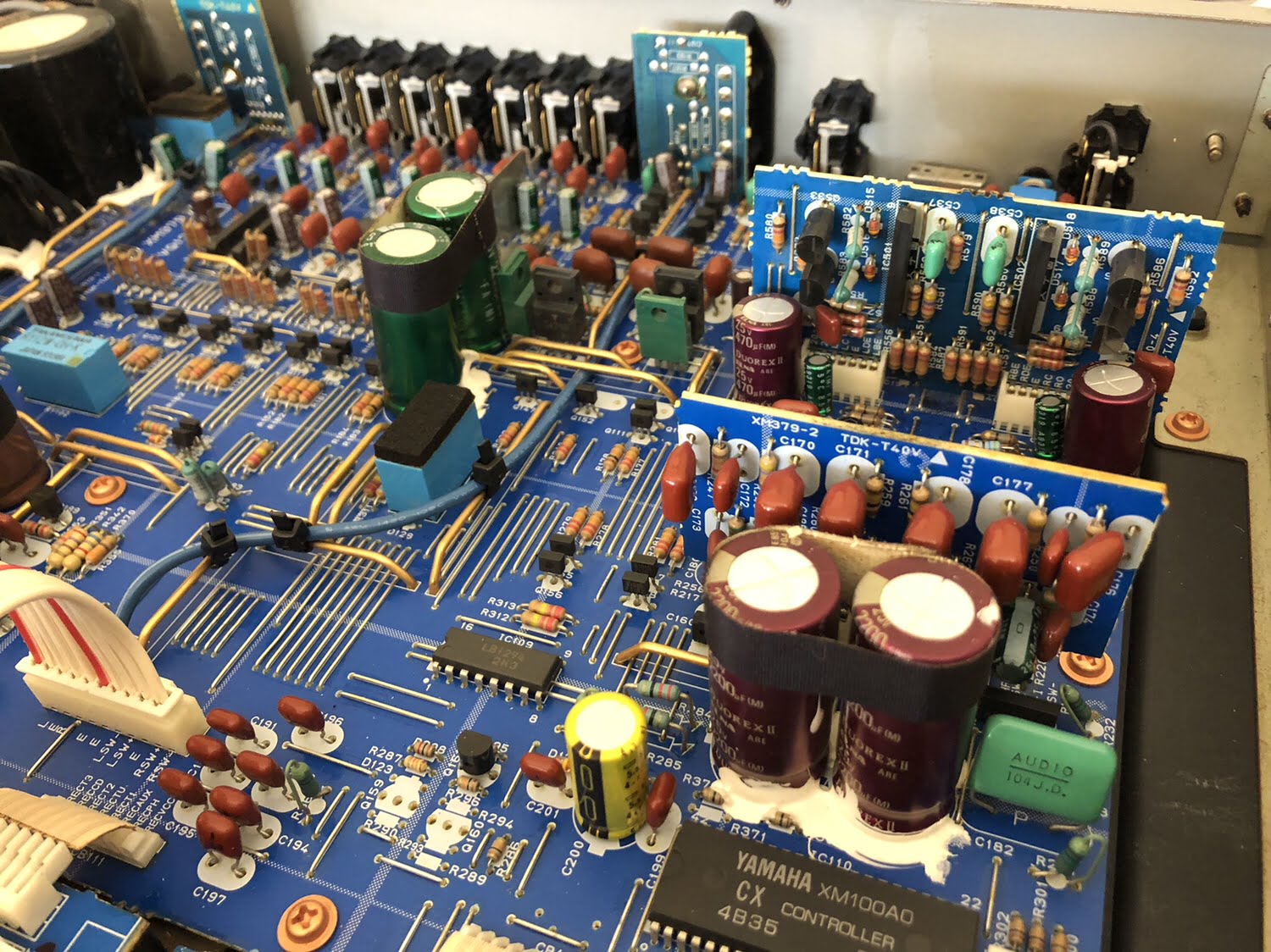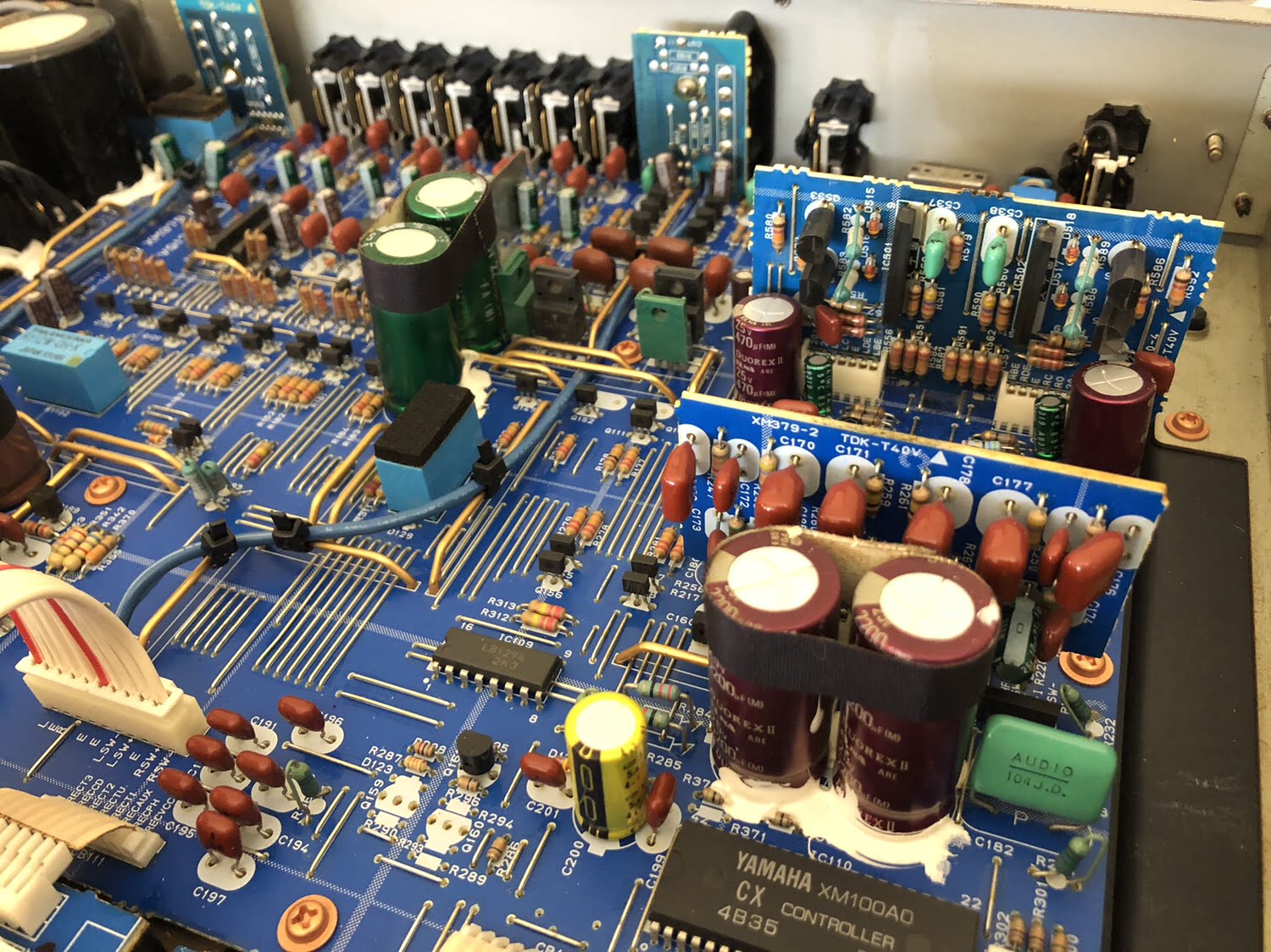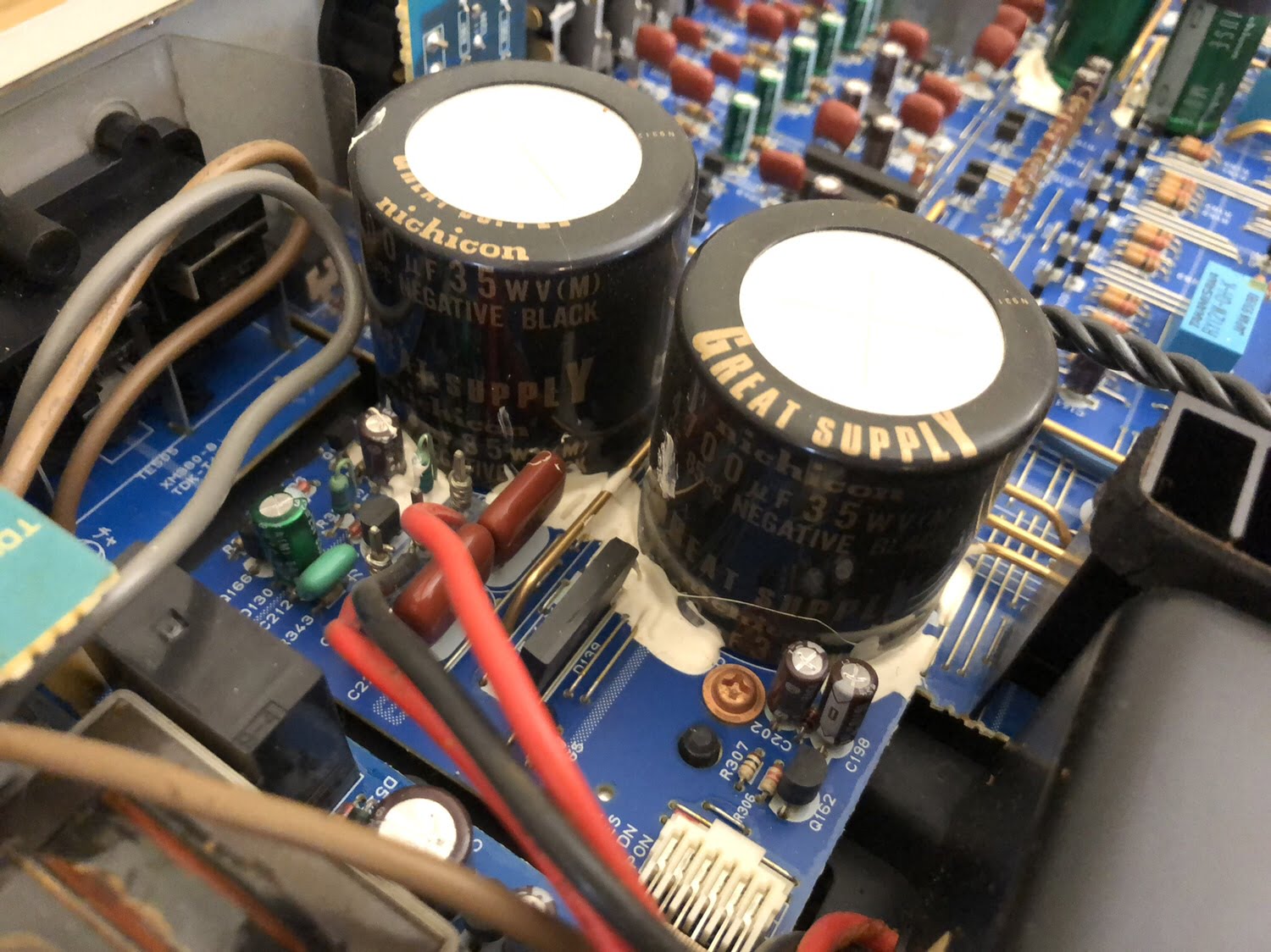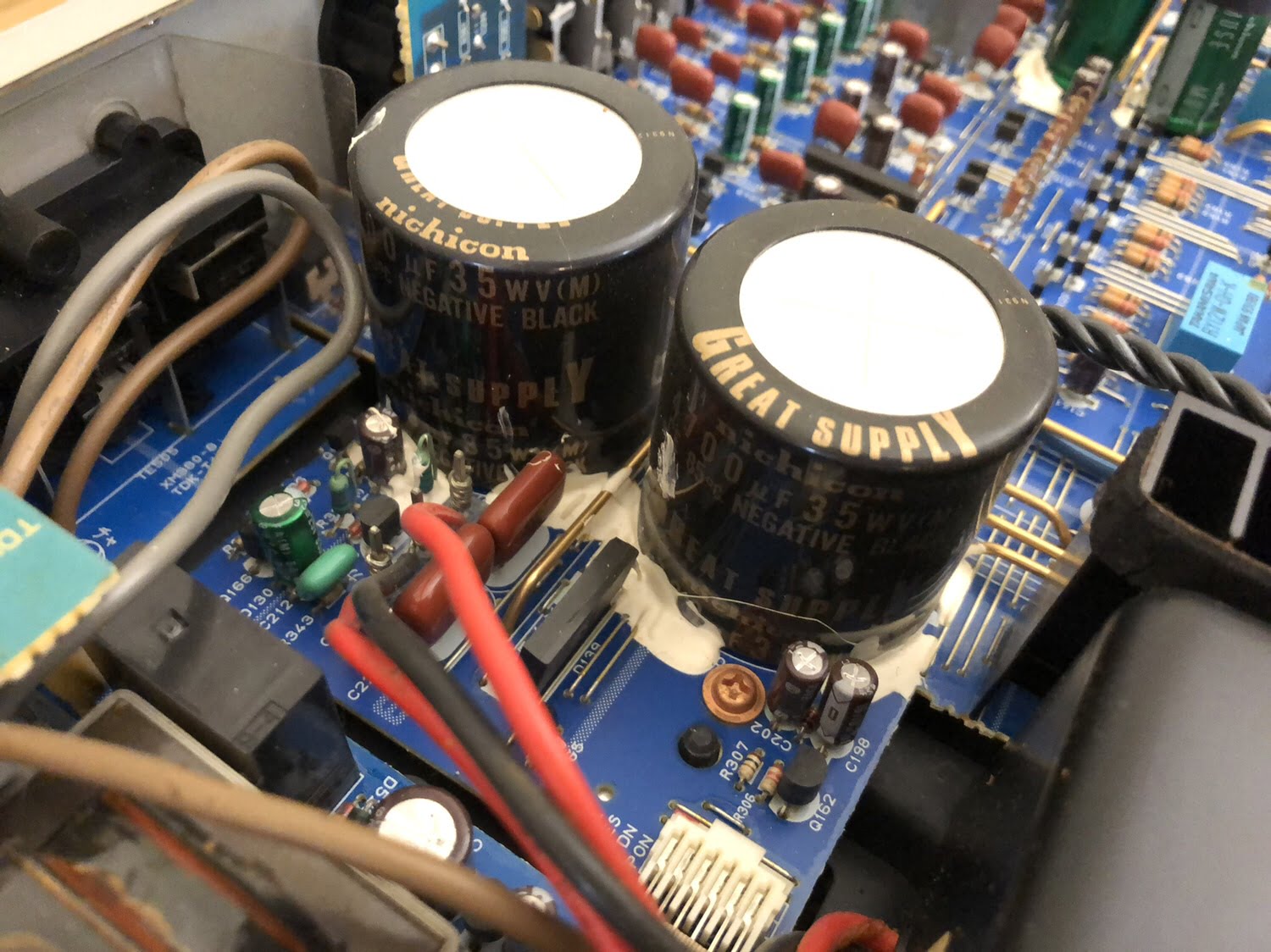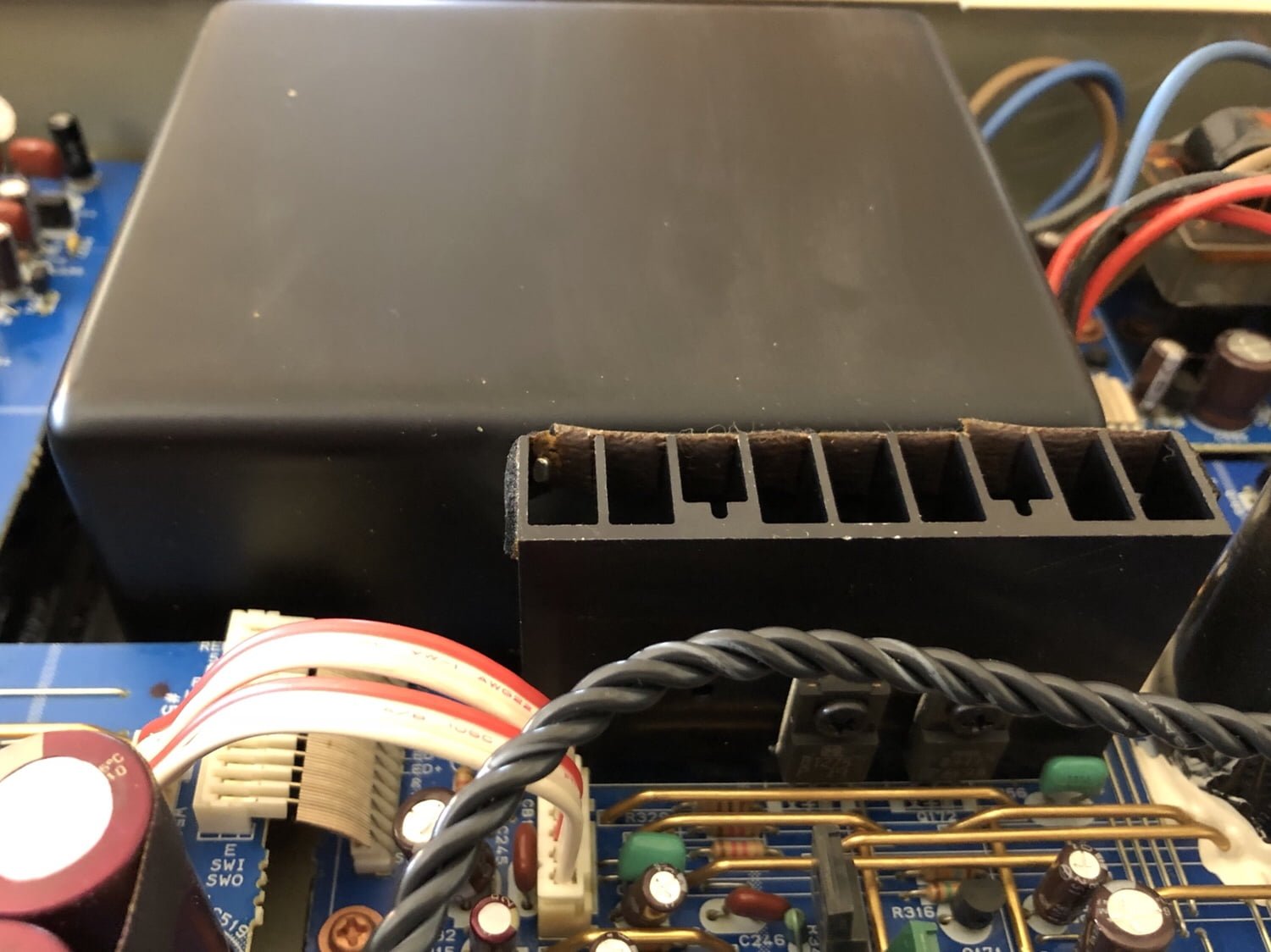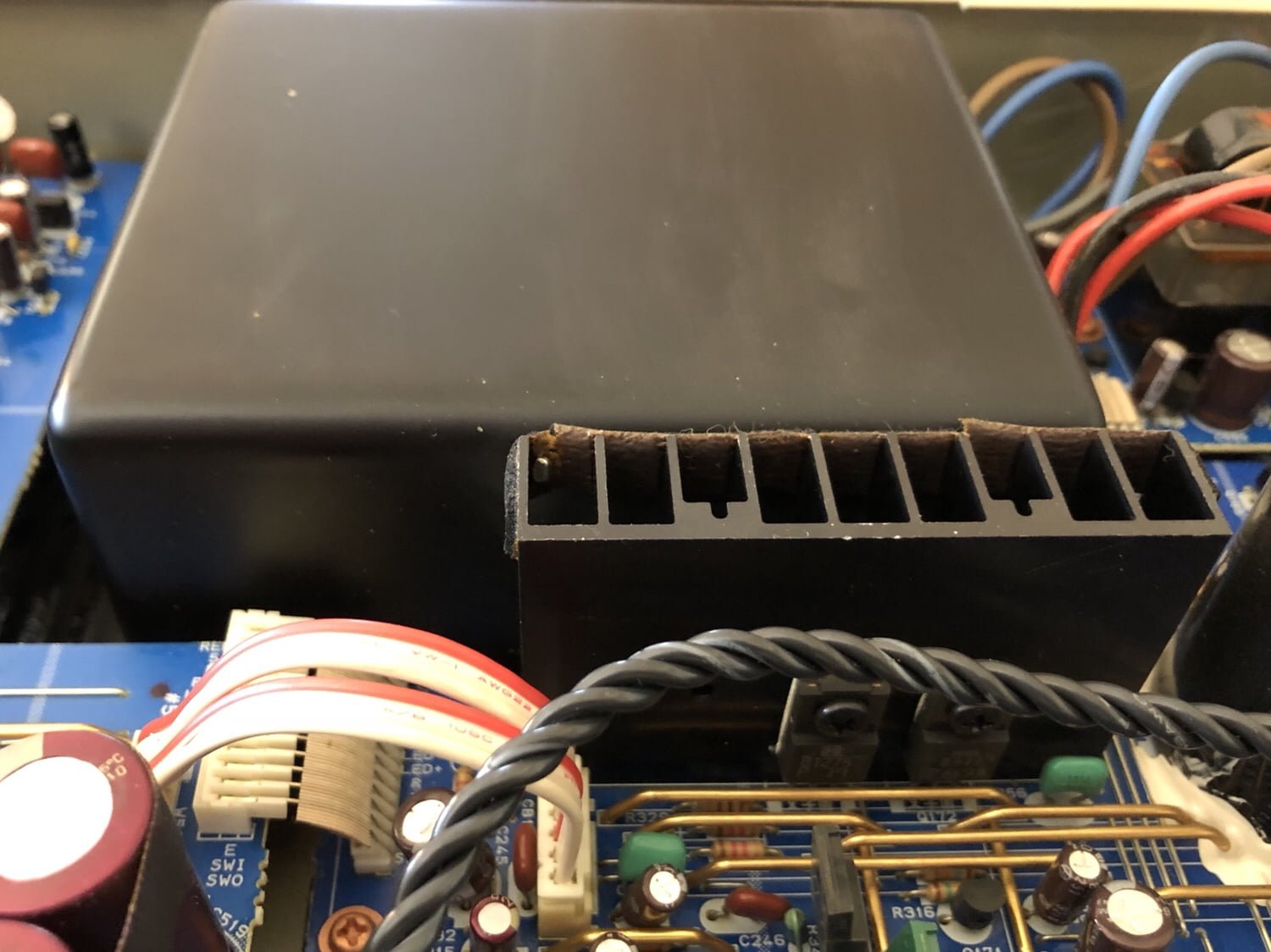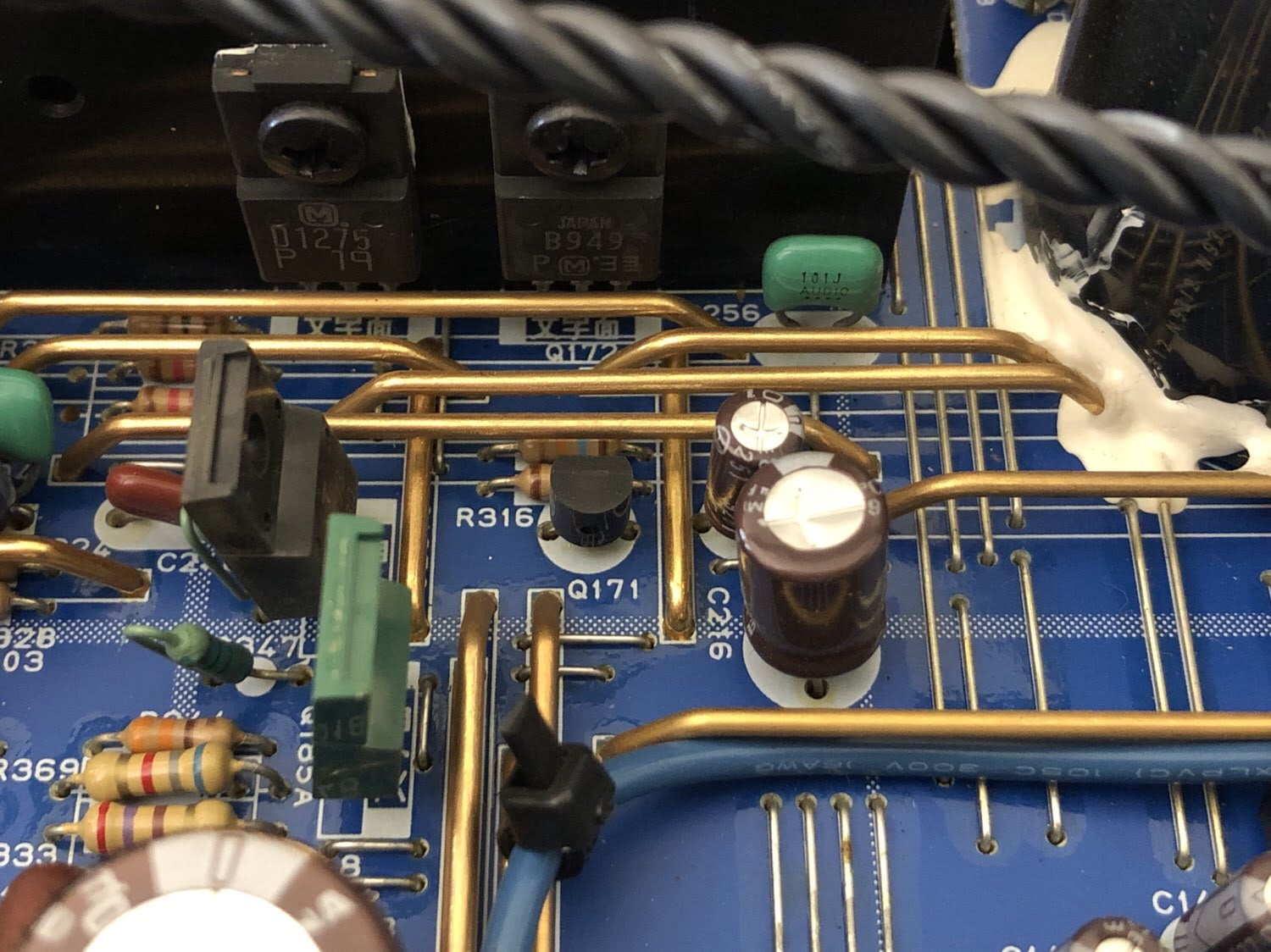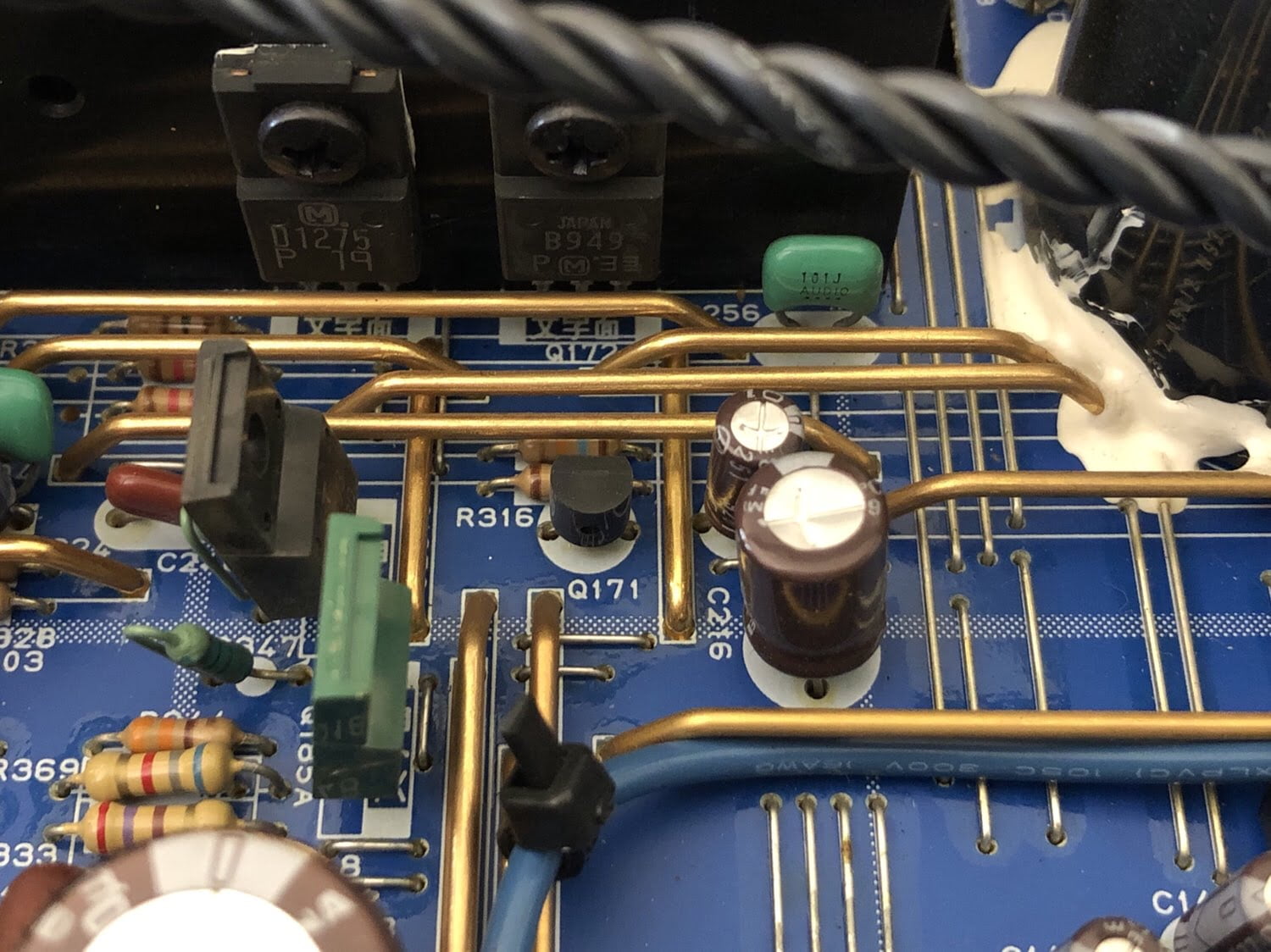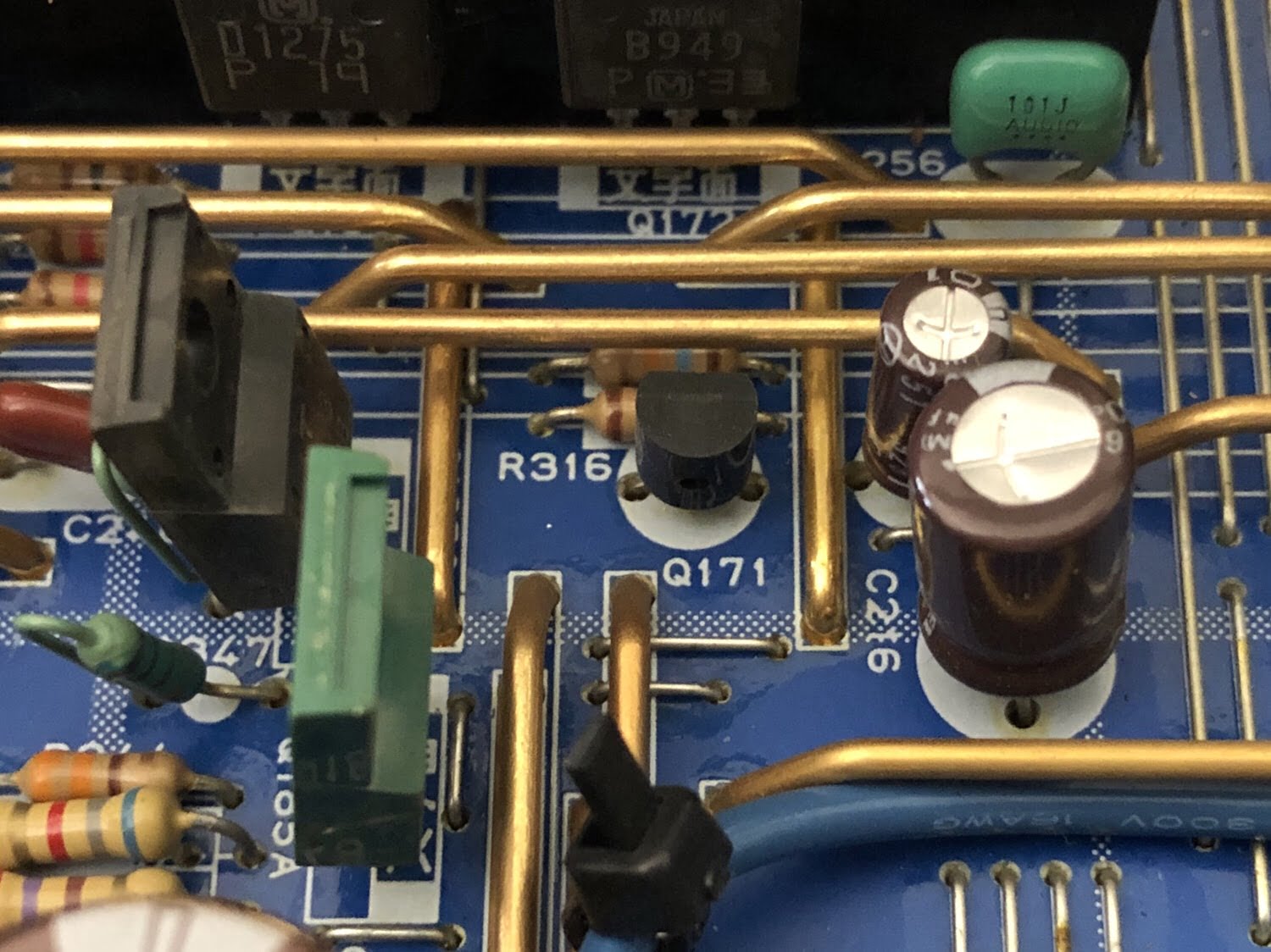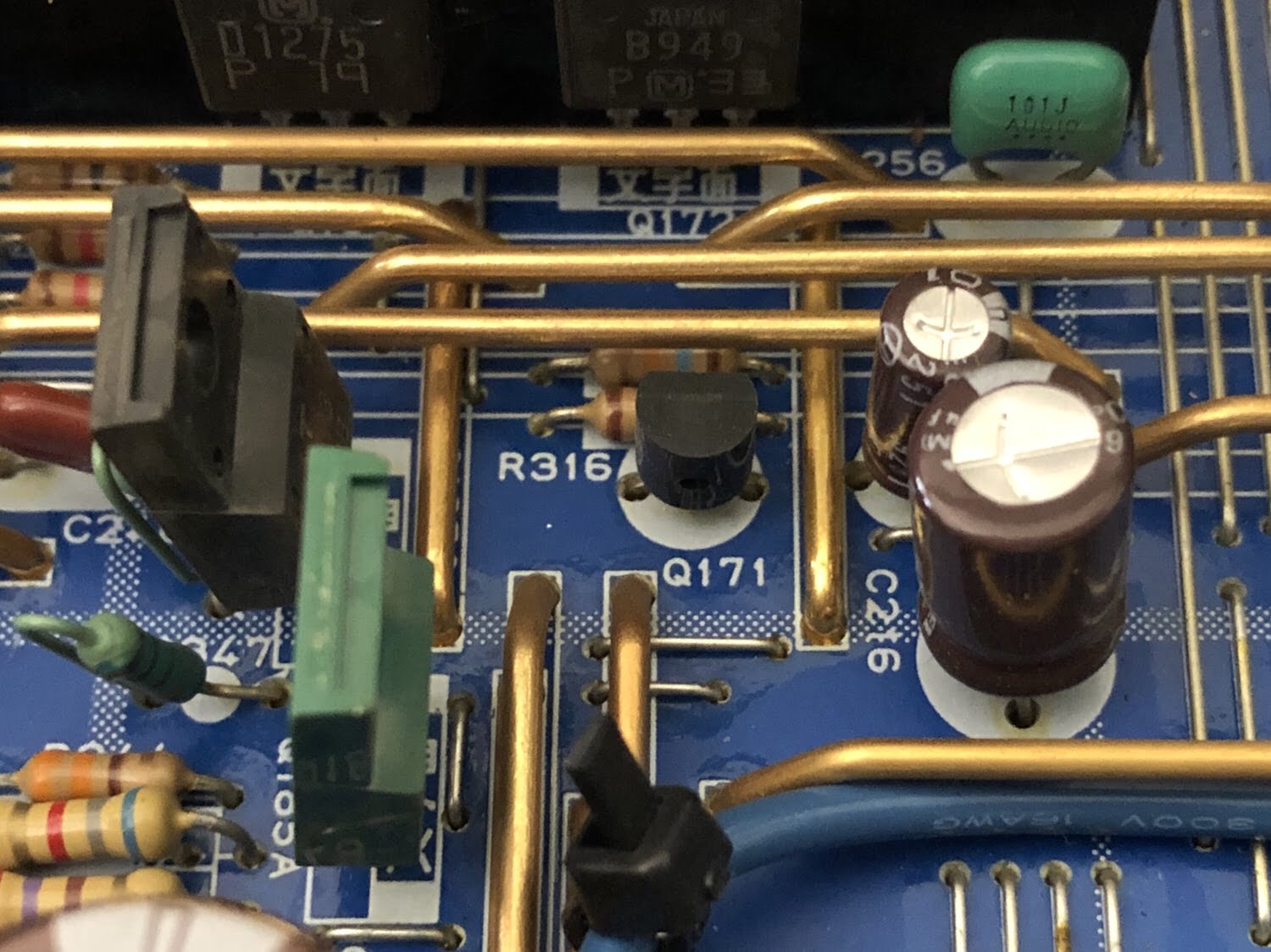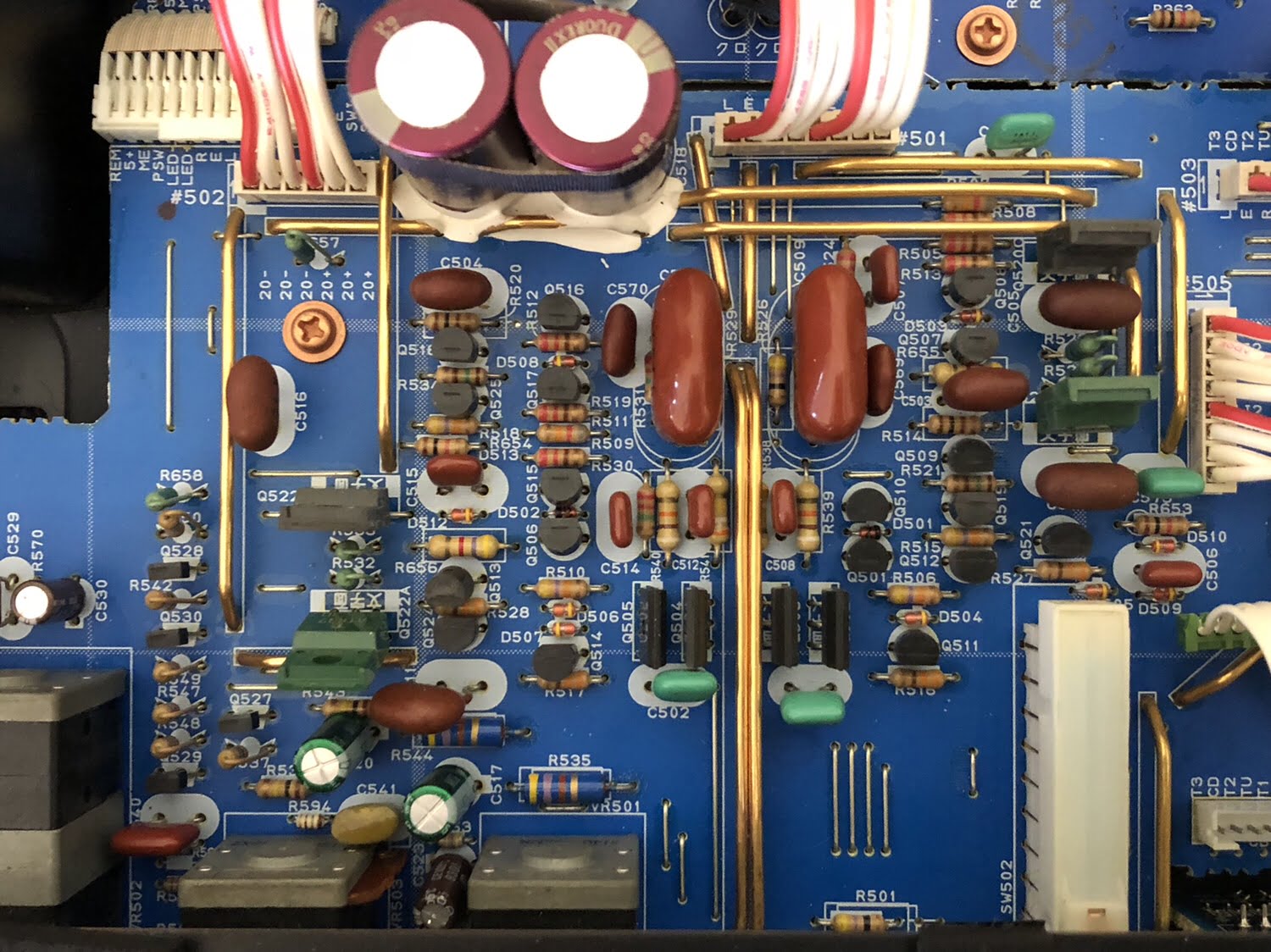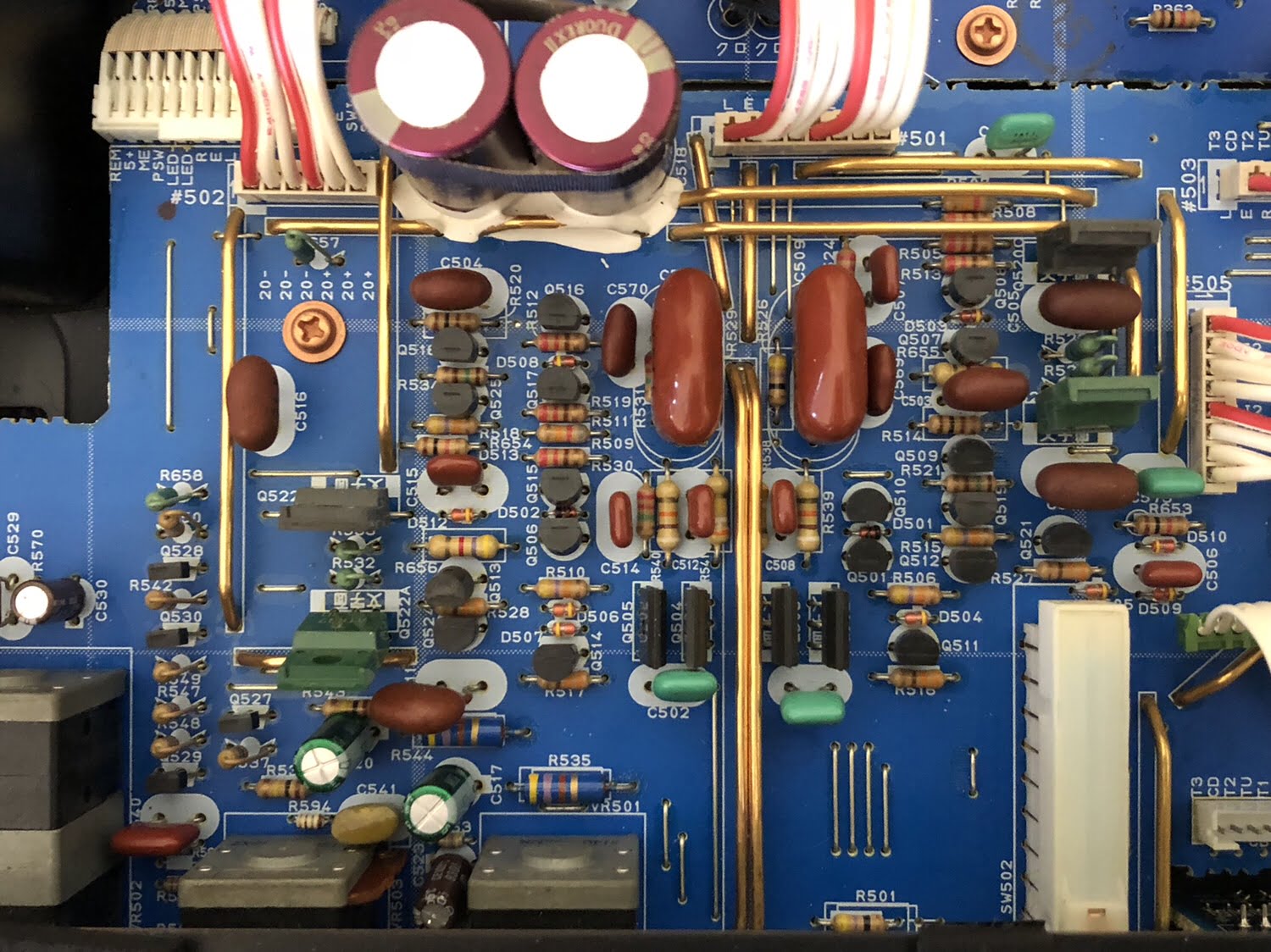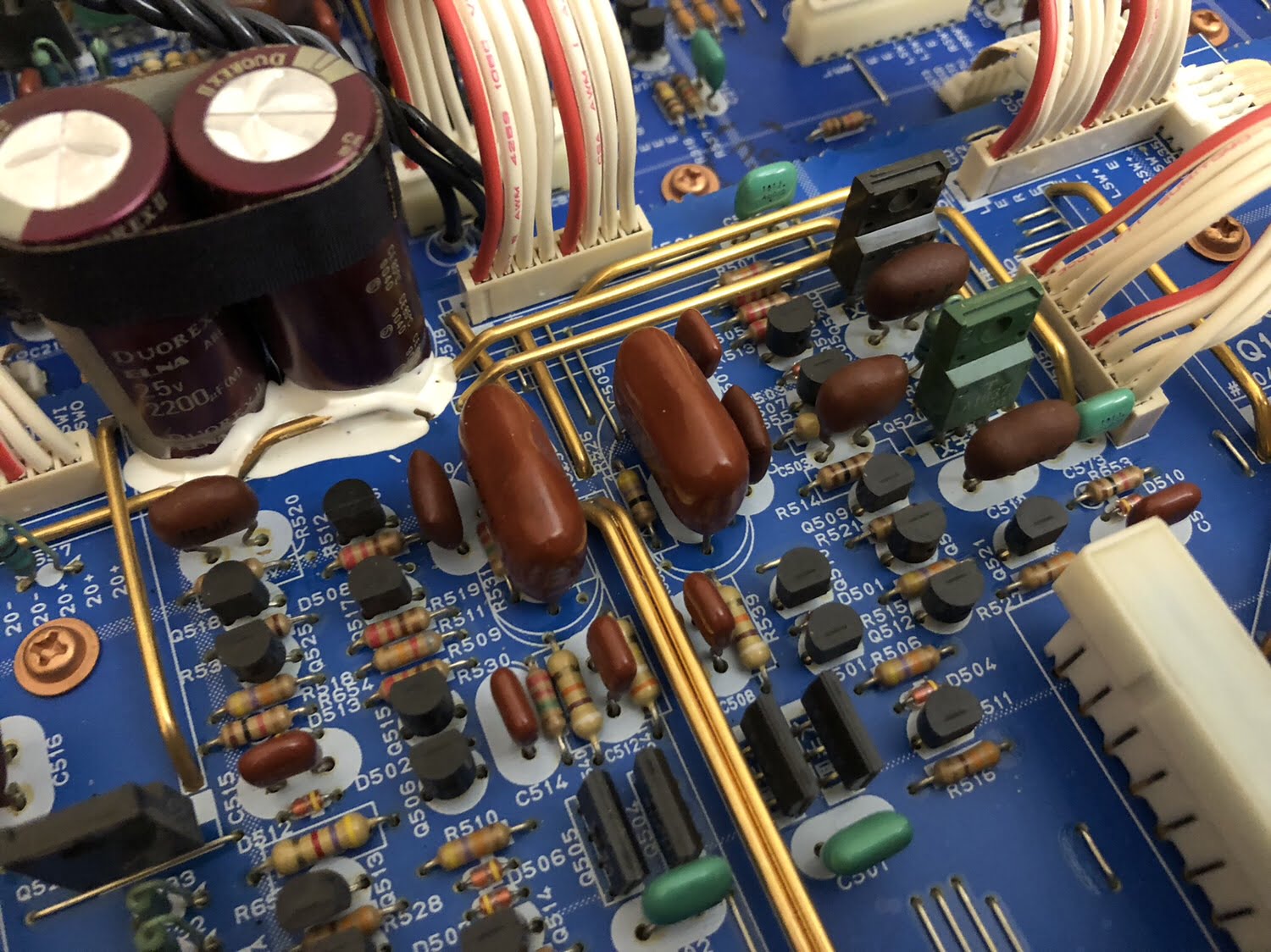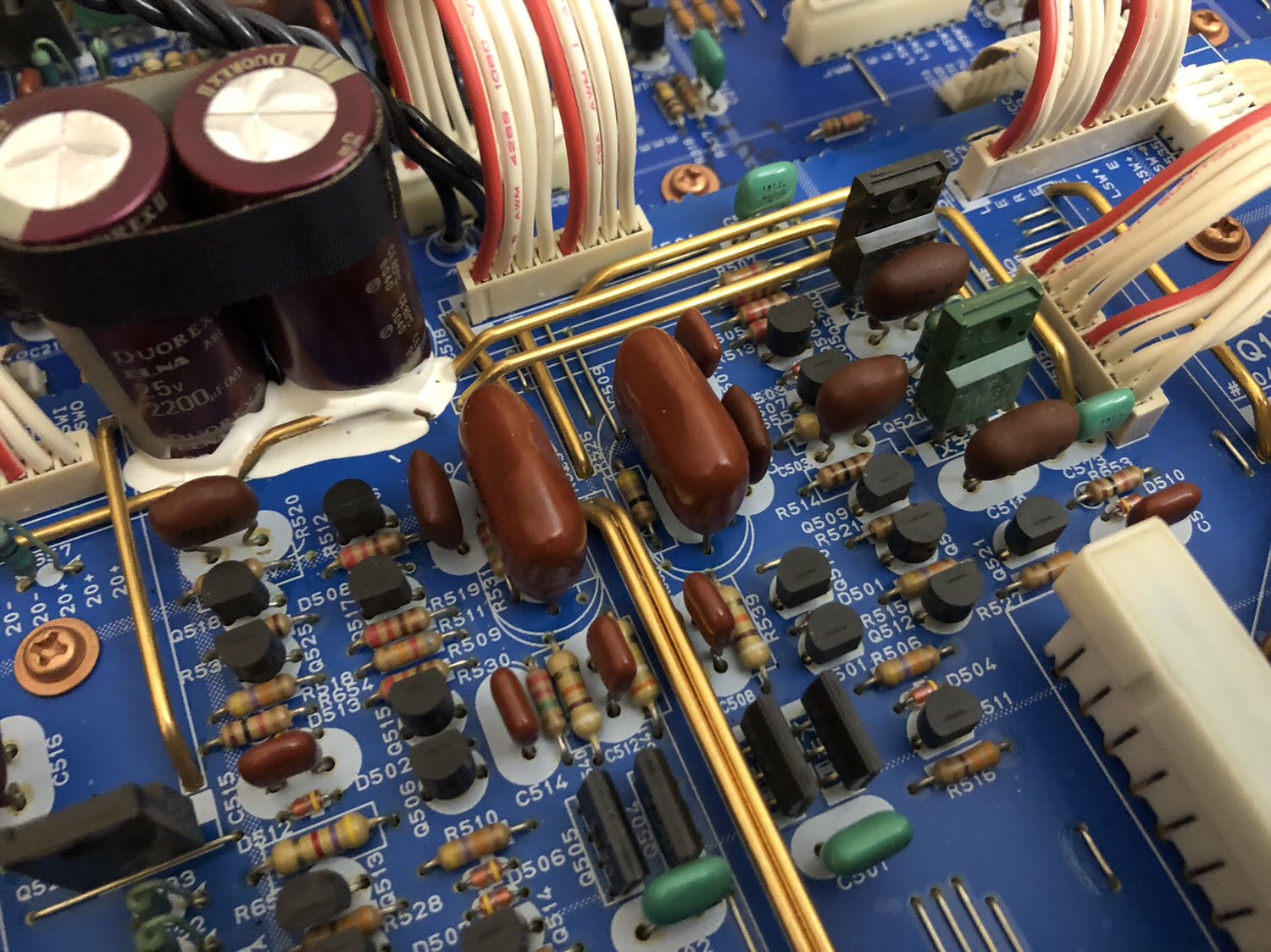 Service & Repair
This CX-1 came to me from a customer who now owns the stunning MX-1 power amp I repaired recently. Like the MX-1, the CX-1 wasn't working properly and was suffering from years in a smoke-filled environment. The sub-controls under the aluminium flap were noisy and some weren't working at all. I noticed that the unit had been to a TV repair place previously. That is not usually a good sign, I made mental note and got to work.
The first thing I always do is thoroughly inspect every accessible part of a unit like this. I strip and remove parts, panels, boards, controls etc. This is fiddly and time-consuming, but helps to get equipment working properly.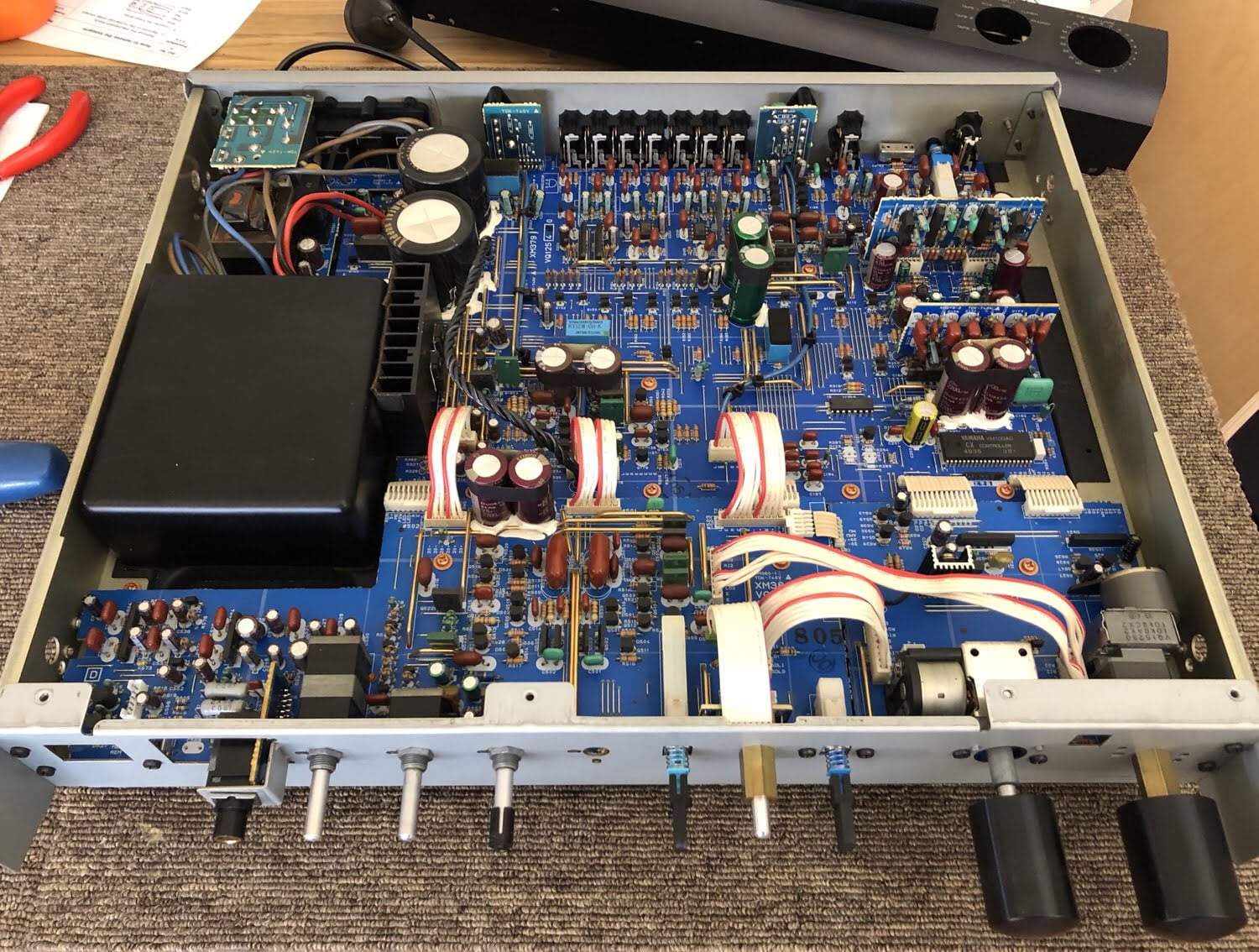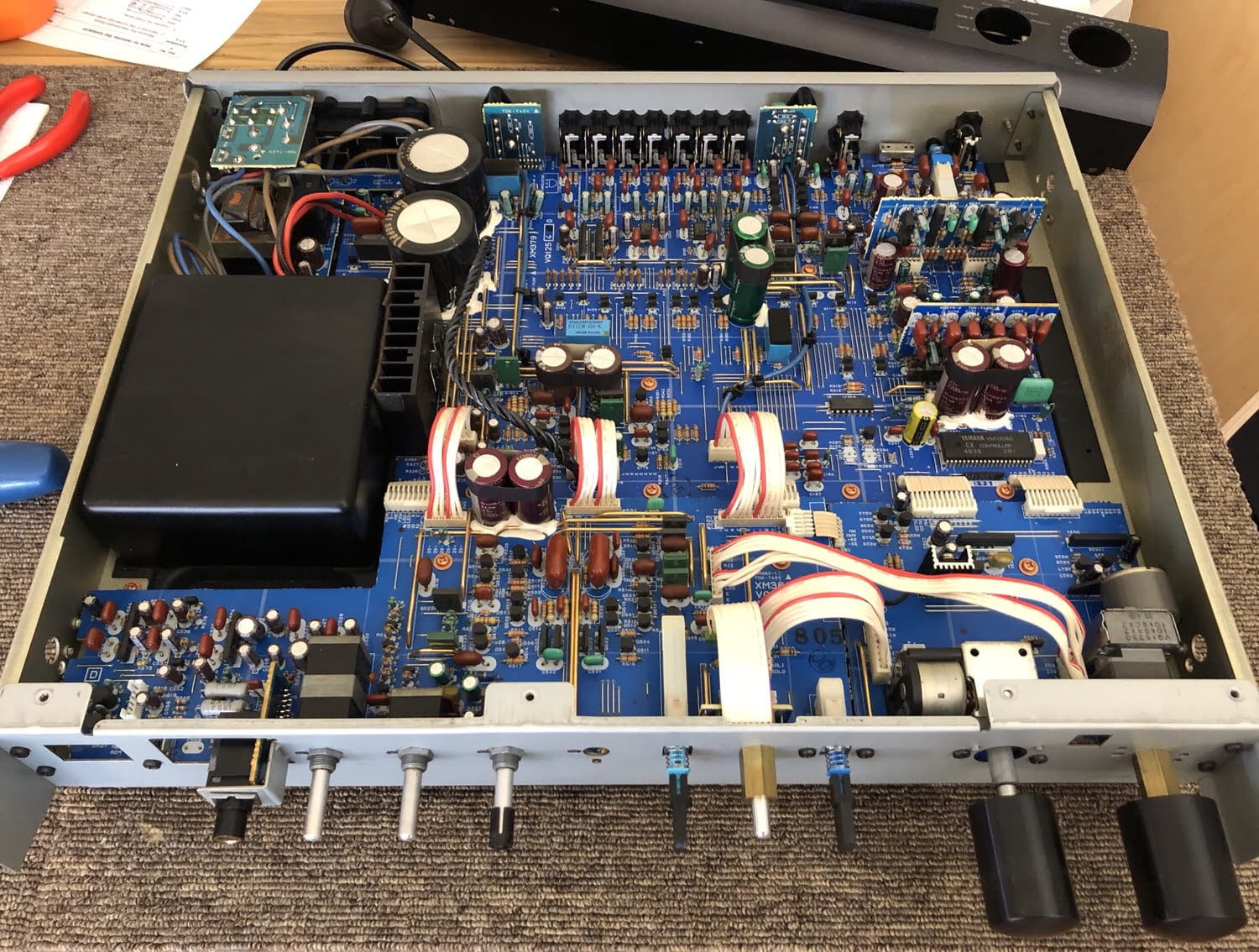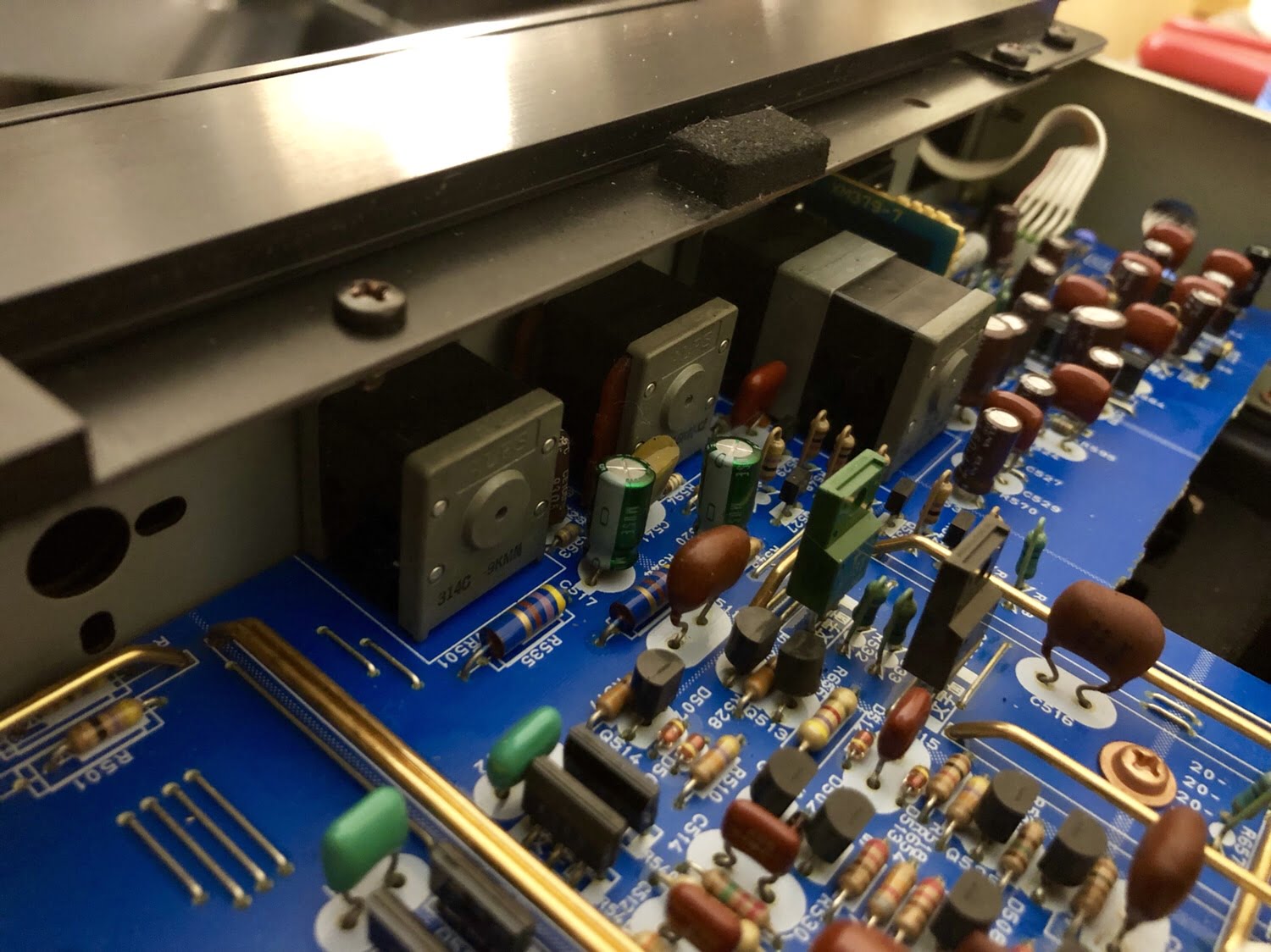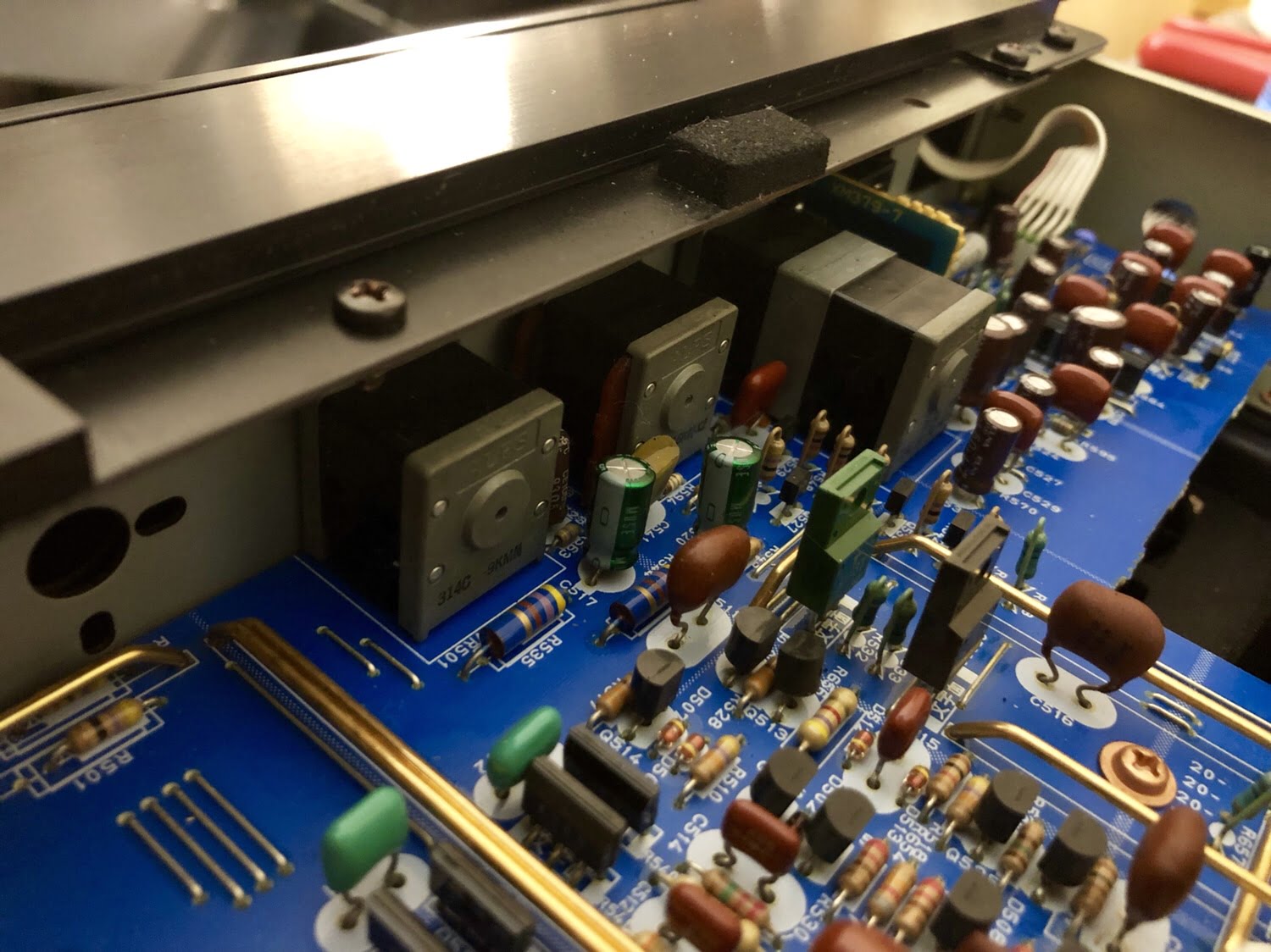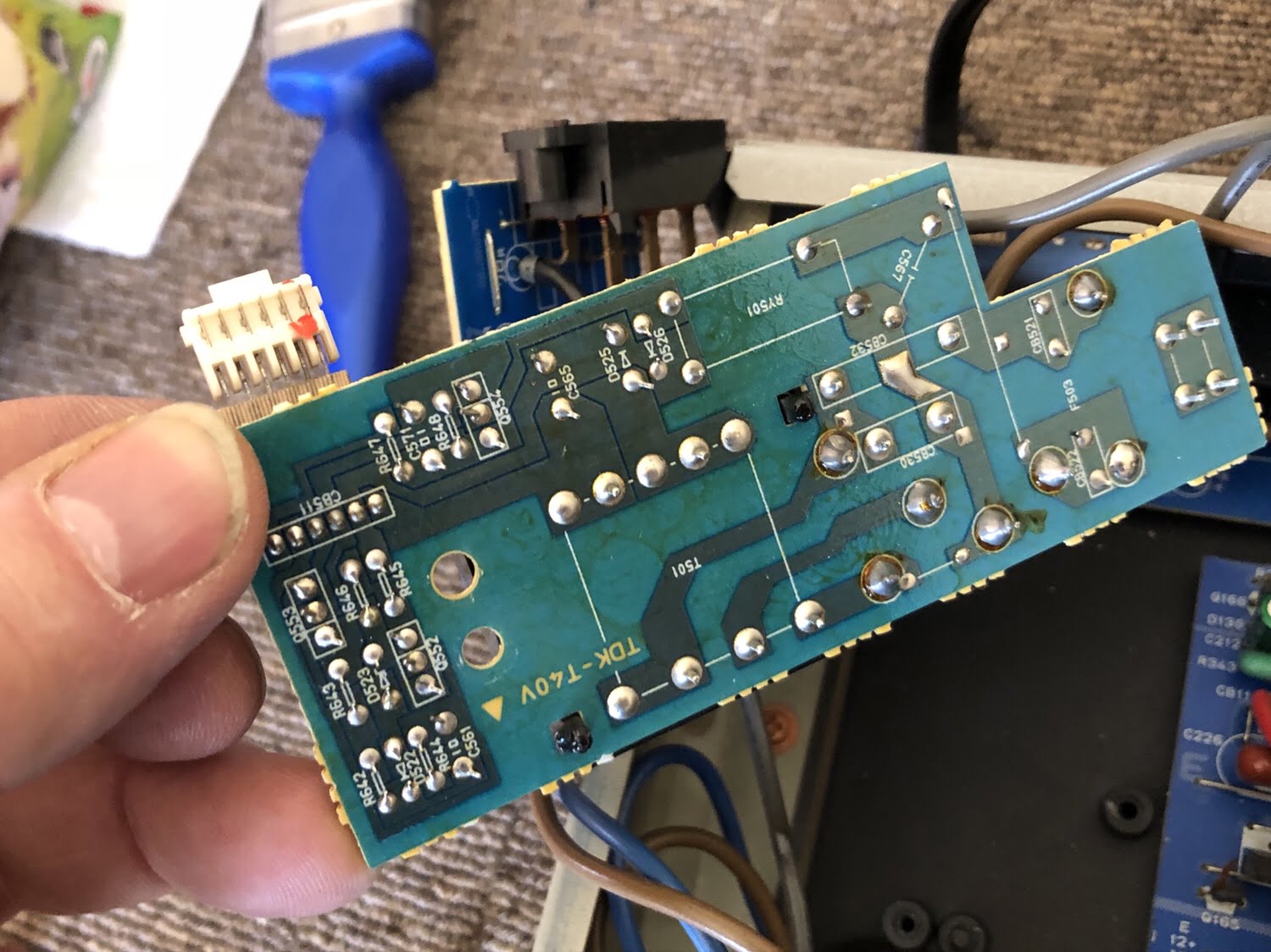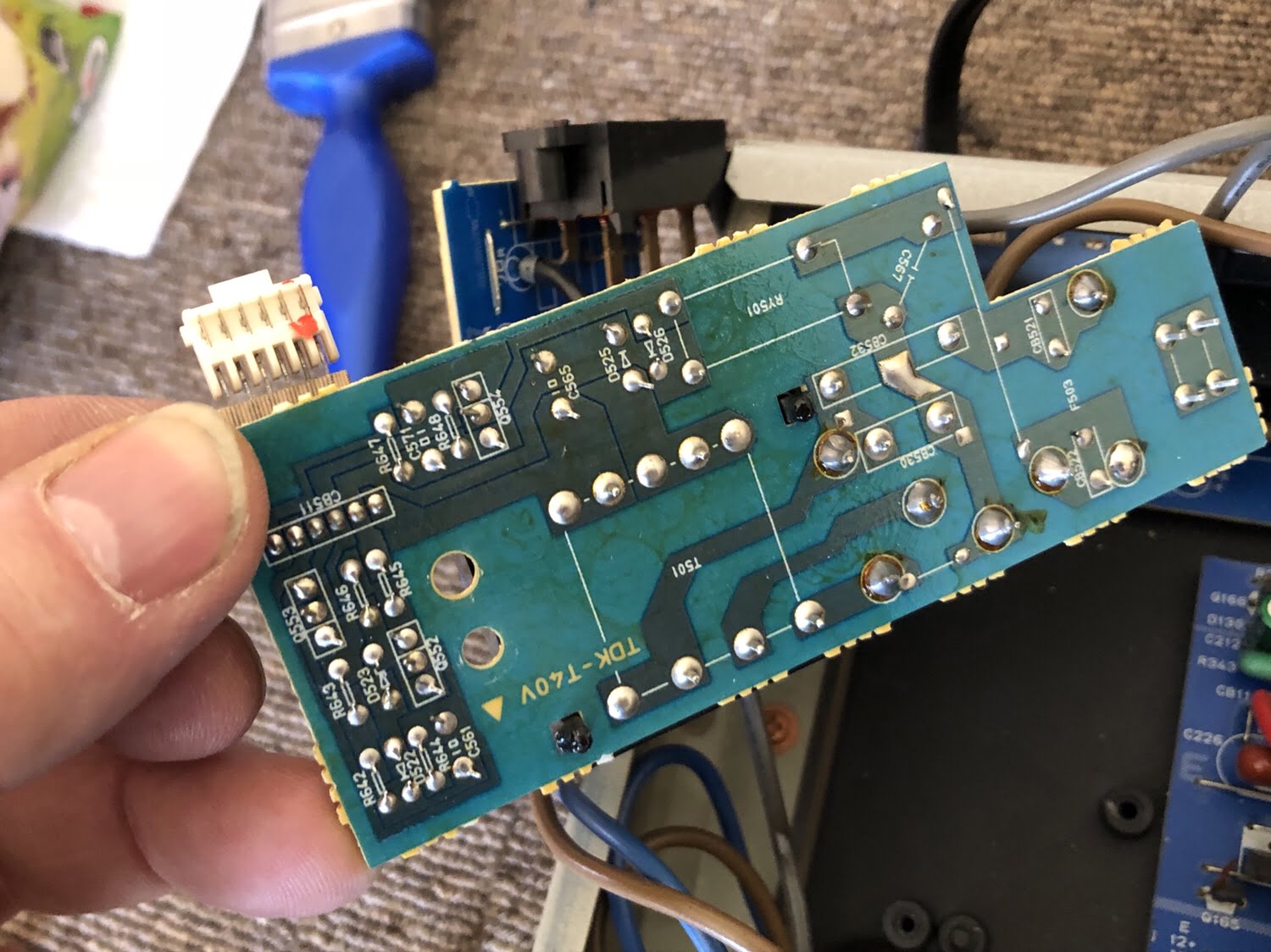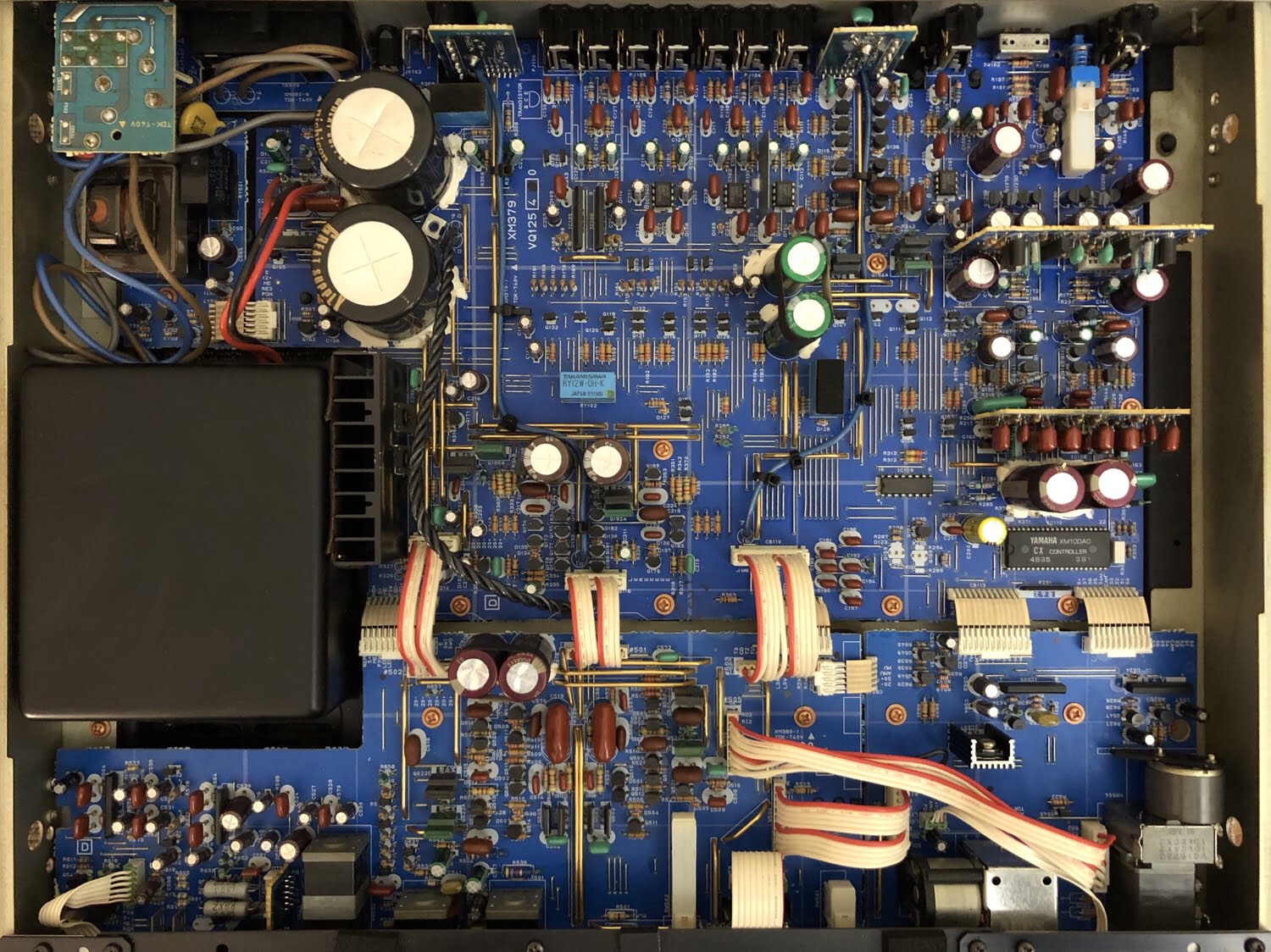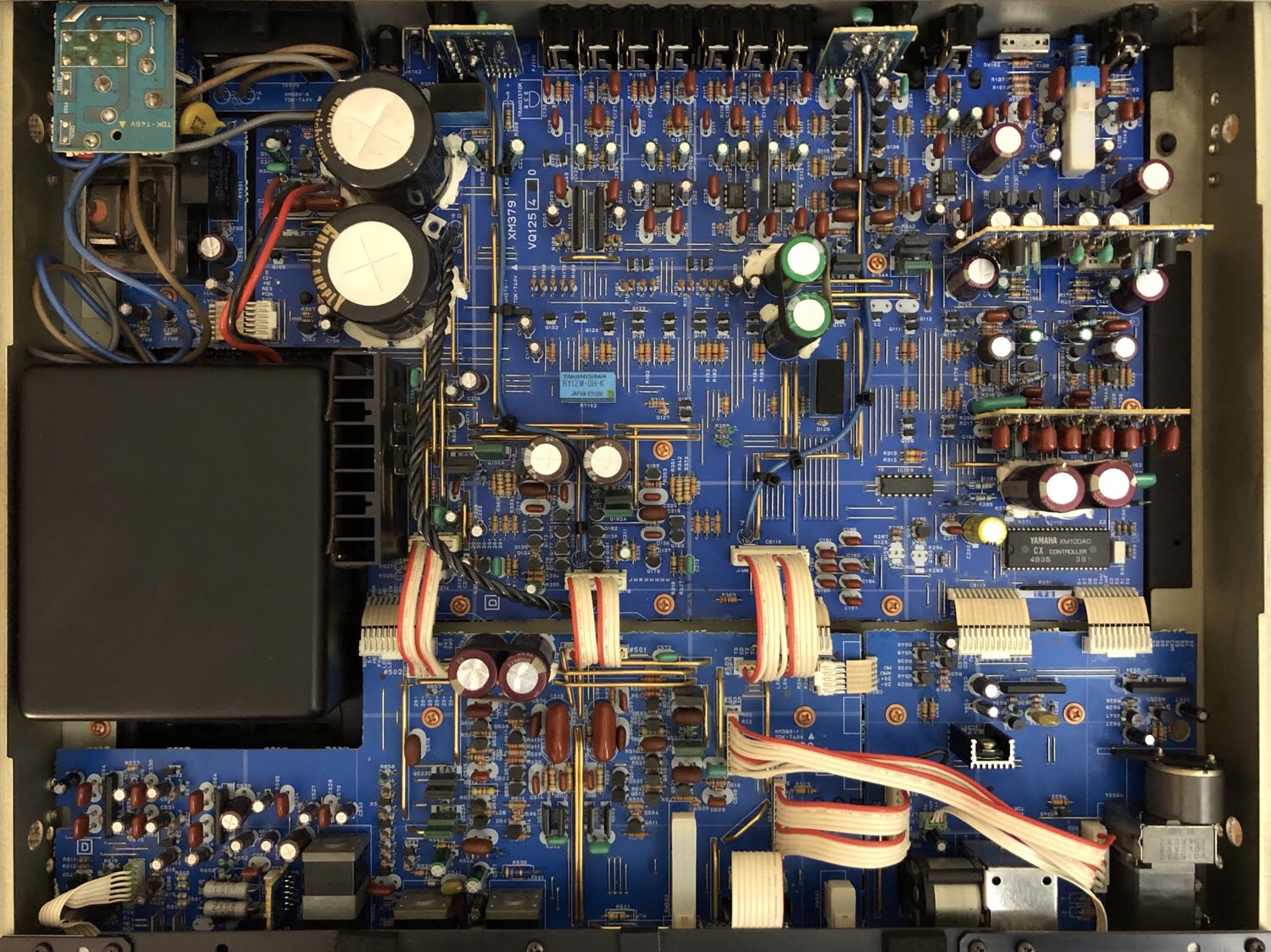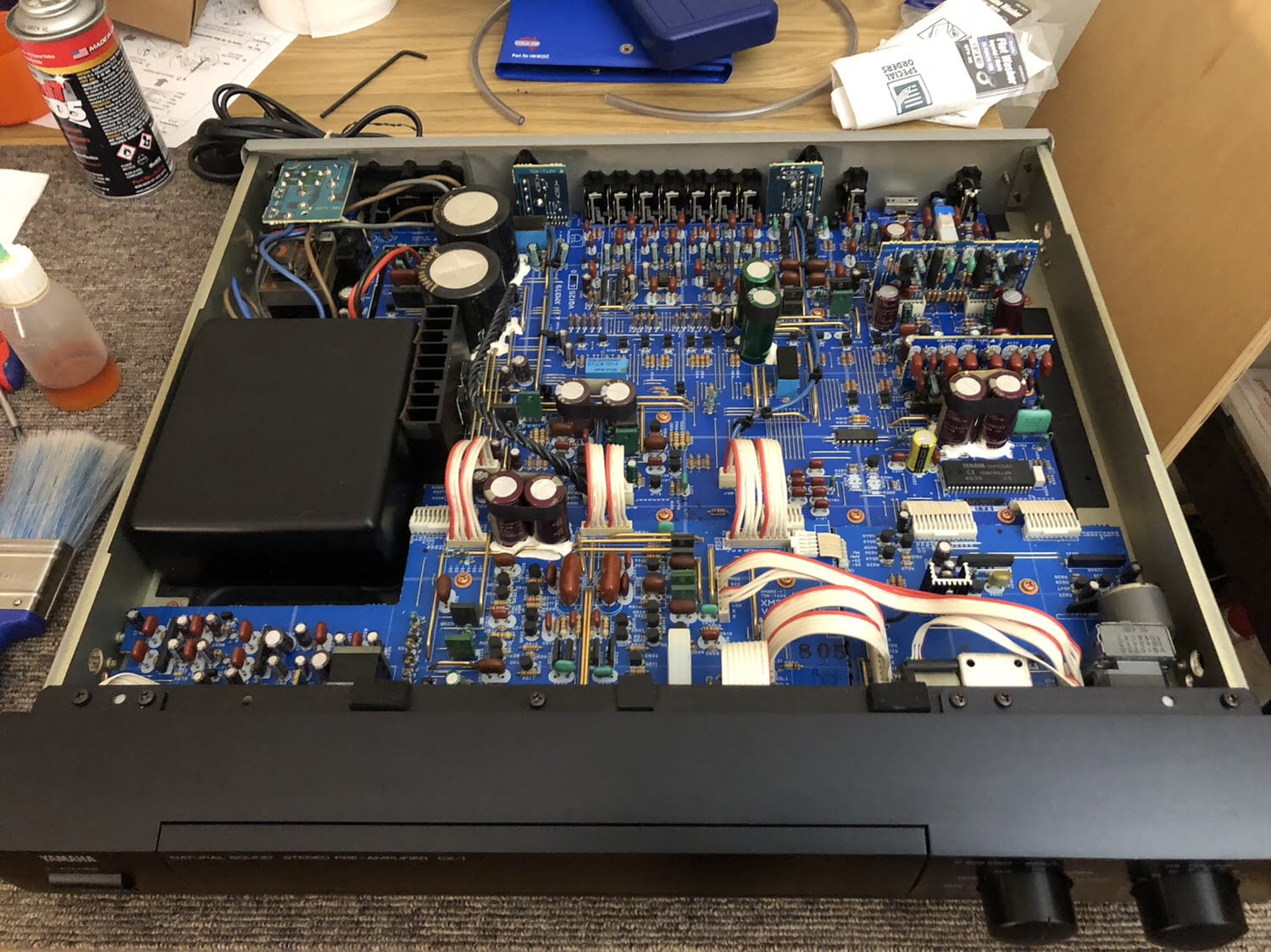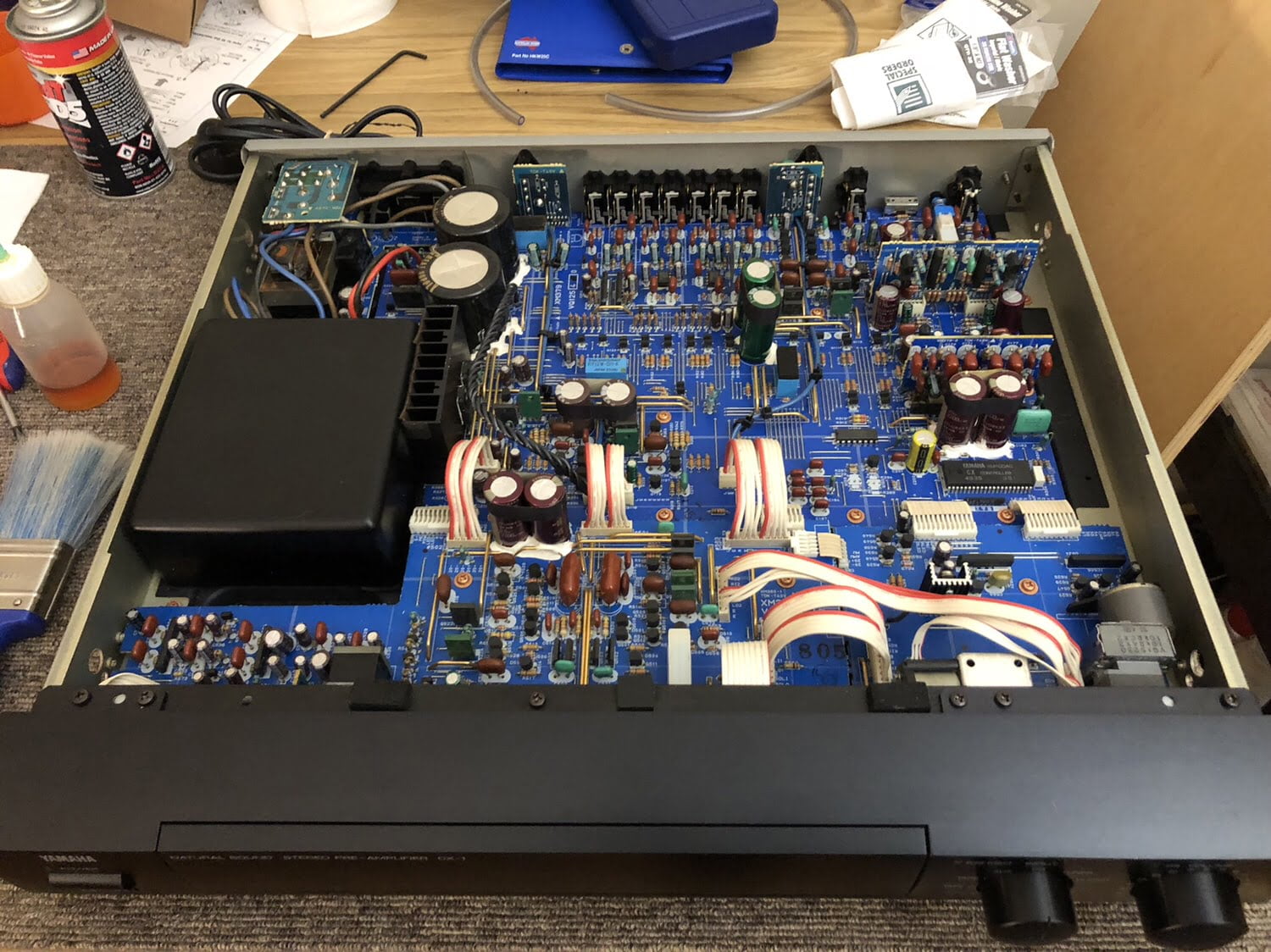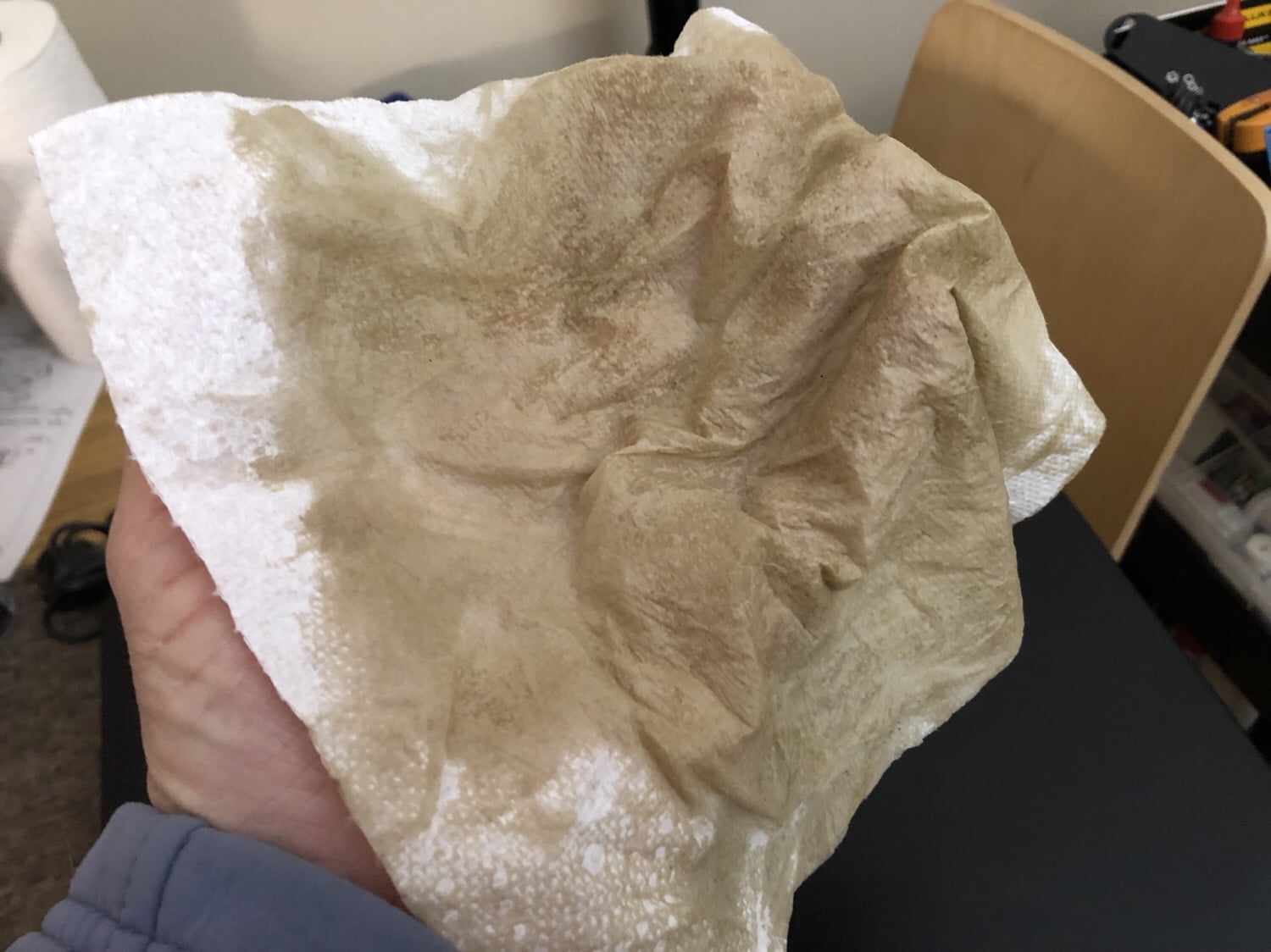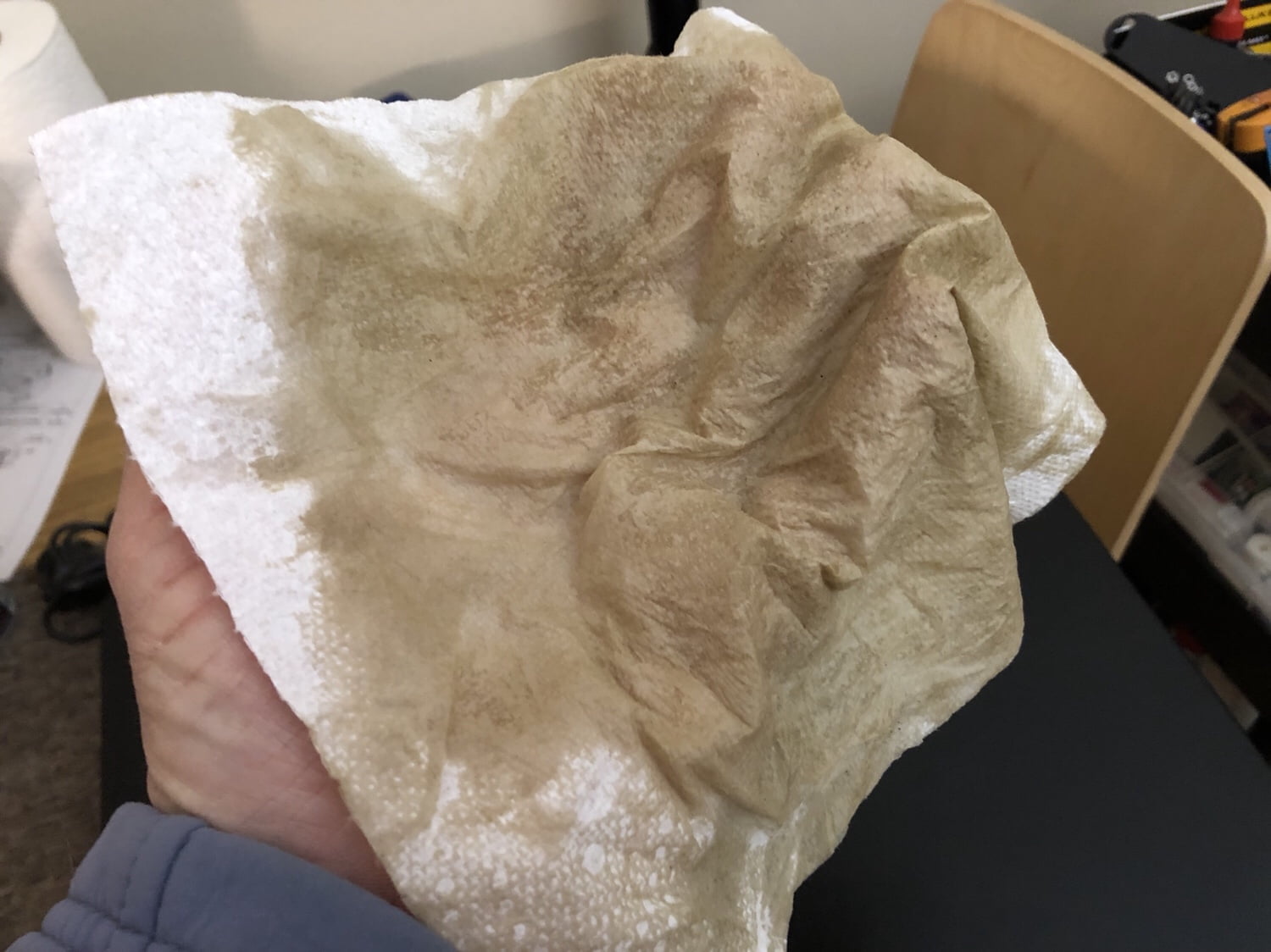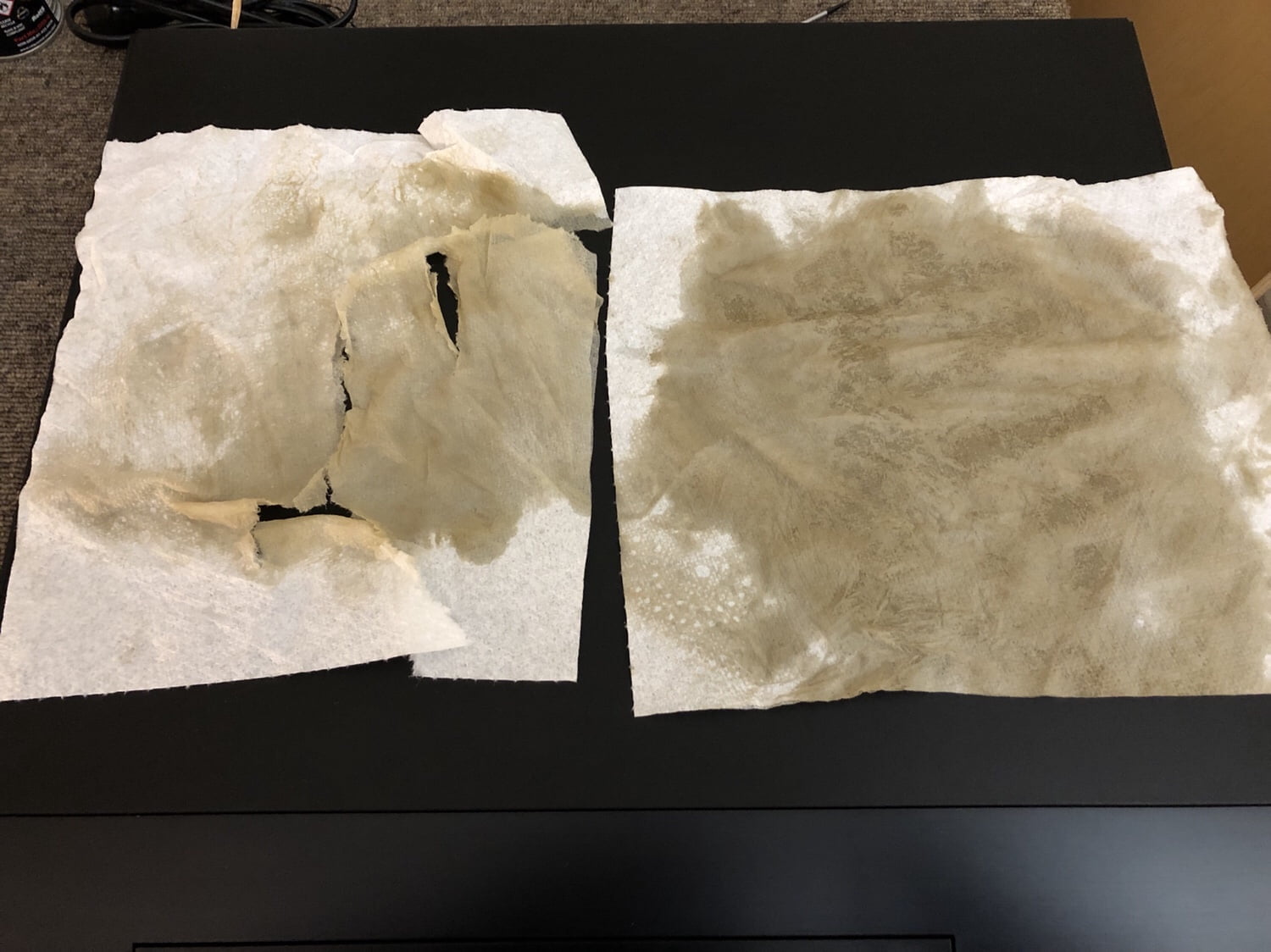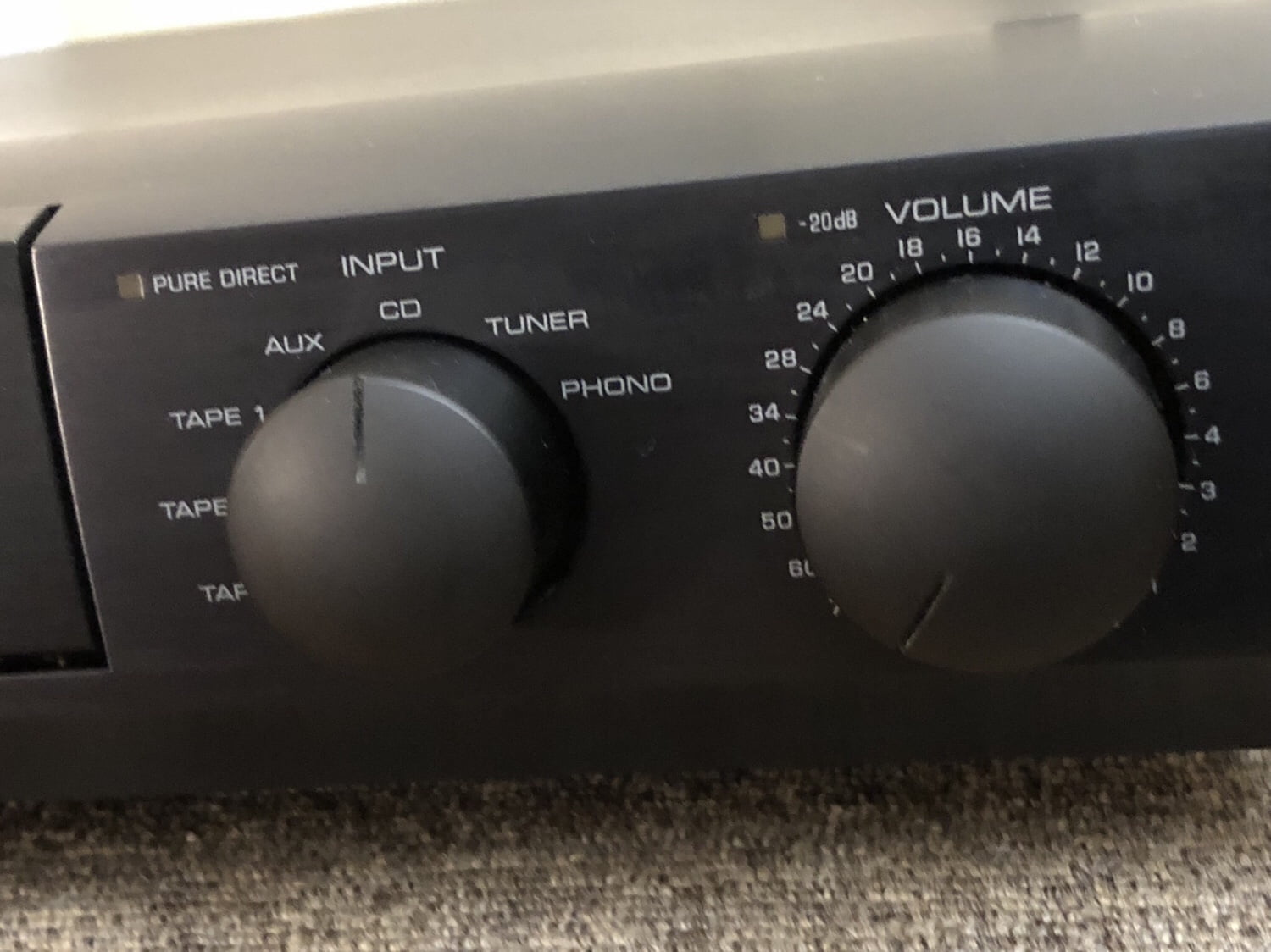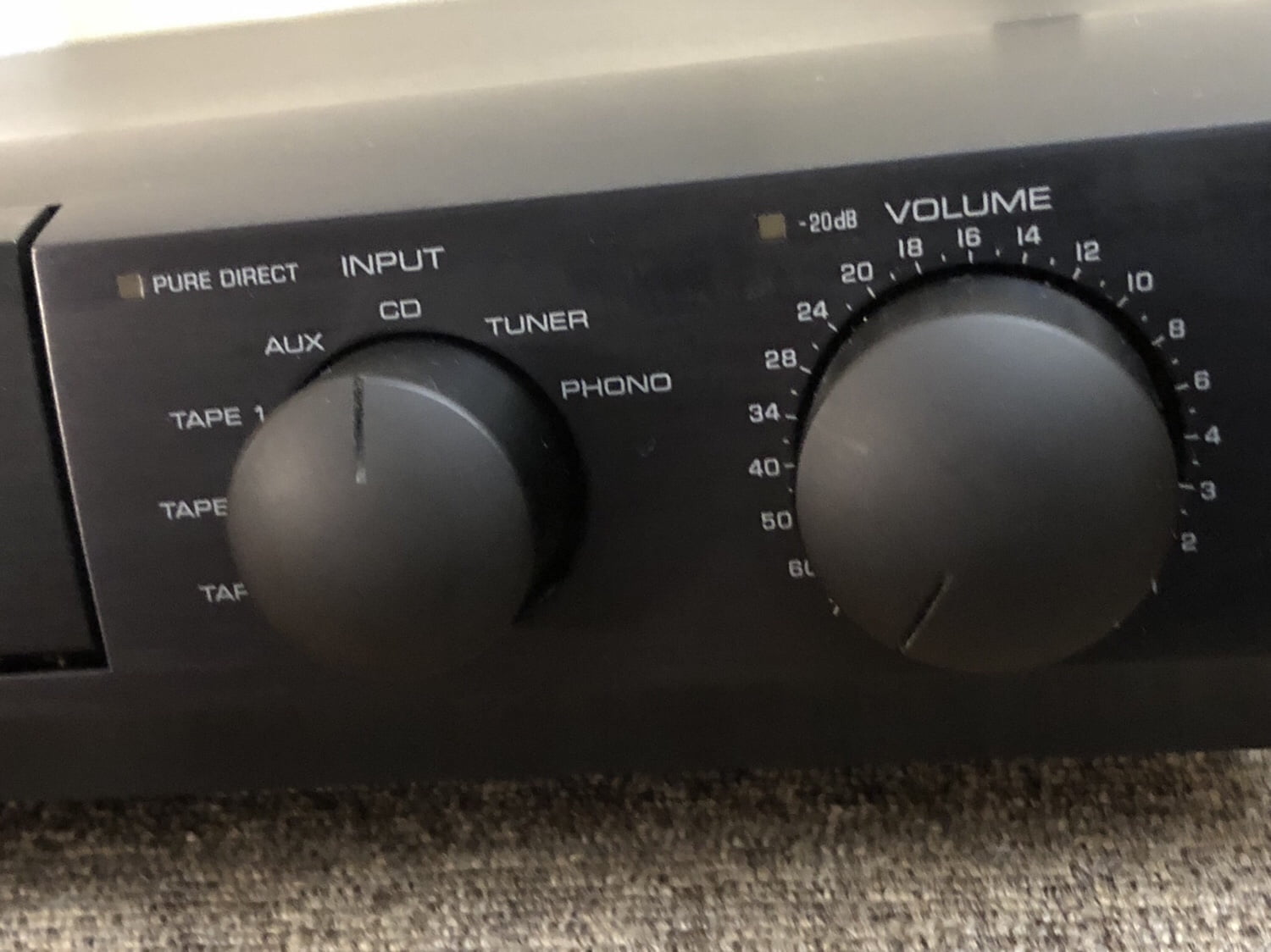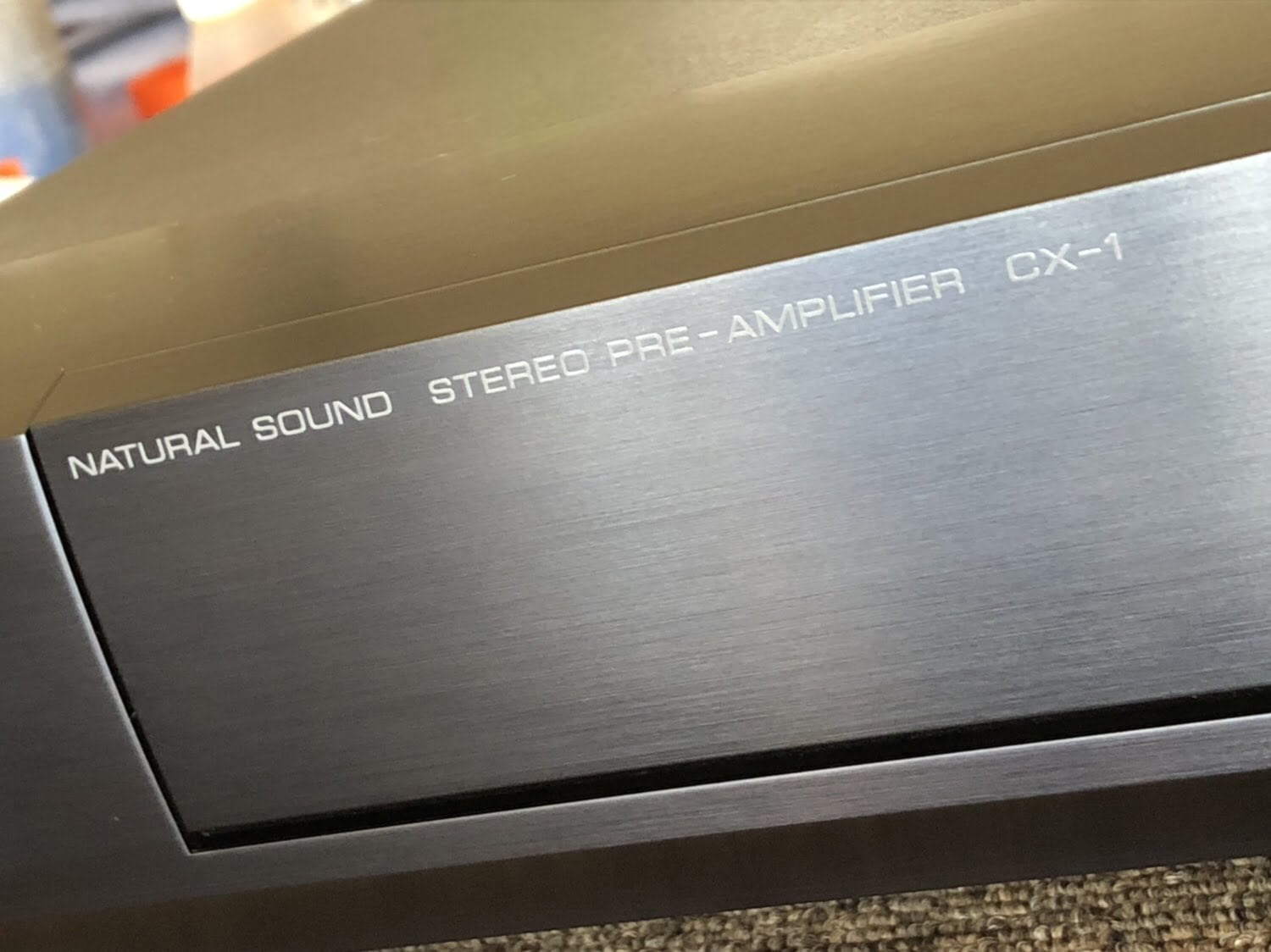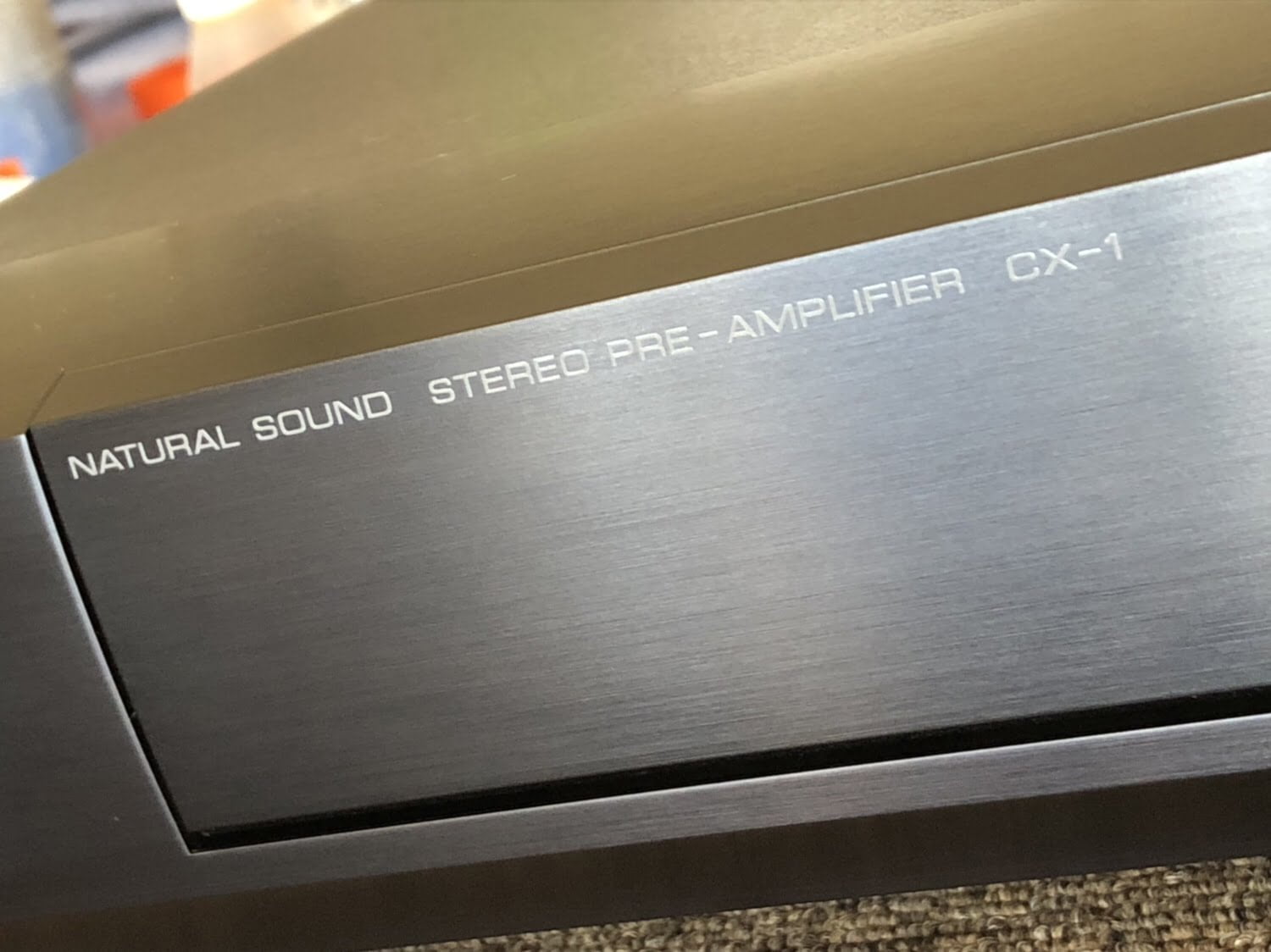 And that's a wrap, I hope you've enjoyed this look inside the Yamaha CX-1 stereo preamp and discussion about servicing and repairing it.
If you like me to look at any of your Yamaha equipment, don't hesitate to get in touch.