The Meridian 506 CD player is a seriously good machine, one of the best I've had the pleasure of listening to. This 506 had a strange fault, read on for more…
If you want a smooth, relaxed, organic-sounding player, you'll go a long way to find one better than a Meridian 506. Meridian really was on a roll when they produced the 506, 507 and 508 series of CD players, from the mid-nineties. All are superb players, easily beating most affordable machines even now.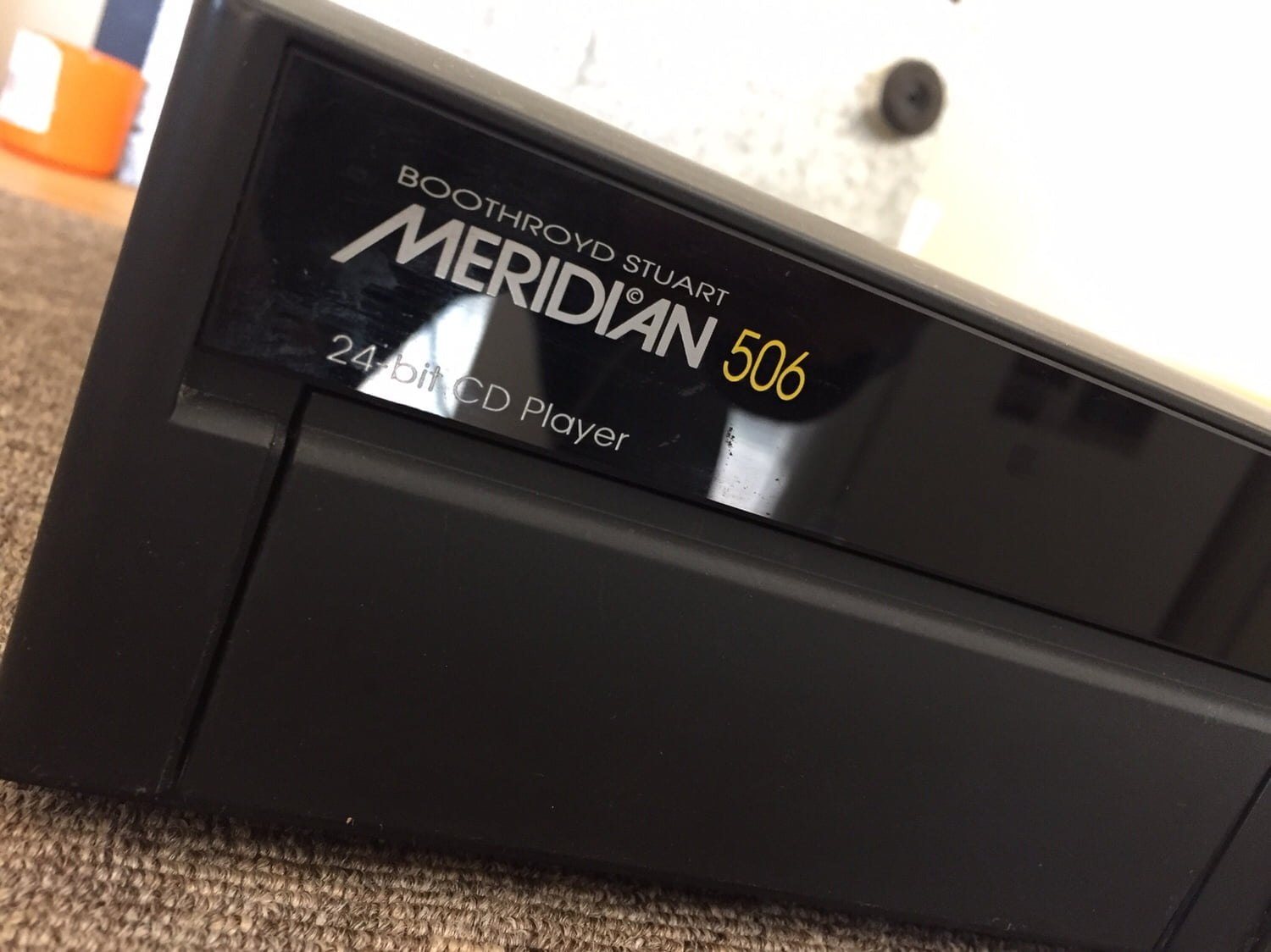 Plenty has been written about just how good the 506 series sounds, especially the 506.24. This TNT review is a good starting point. If you want a few more technical details, revision history and owner's manuals, check out the very useful Meridian-Audio Info page about the 506. I like the Meridian 506 so much that this unit has become my reference CD player.
I'll review the 506 in an upcoming piece. In this article, I'll outline the original service and repair work I did to the player, laser replacement, the unit's mystery fault, and finally, the moment I uncovered the underlying fault that lay dormant in this 506.24 for many years!
Service – The Mystery Begins…
This 506.24 came to me for service, exhibiting a fairly common fault with the loading mechanism. I repaired the fault with the loader and serviced the player, all fairly standard stuff, requiring no major surgery.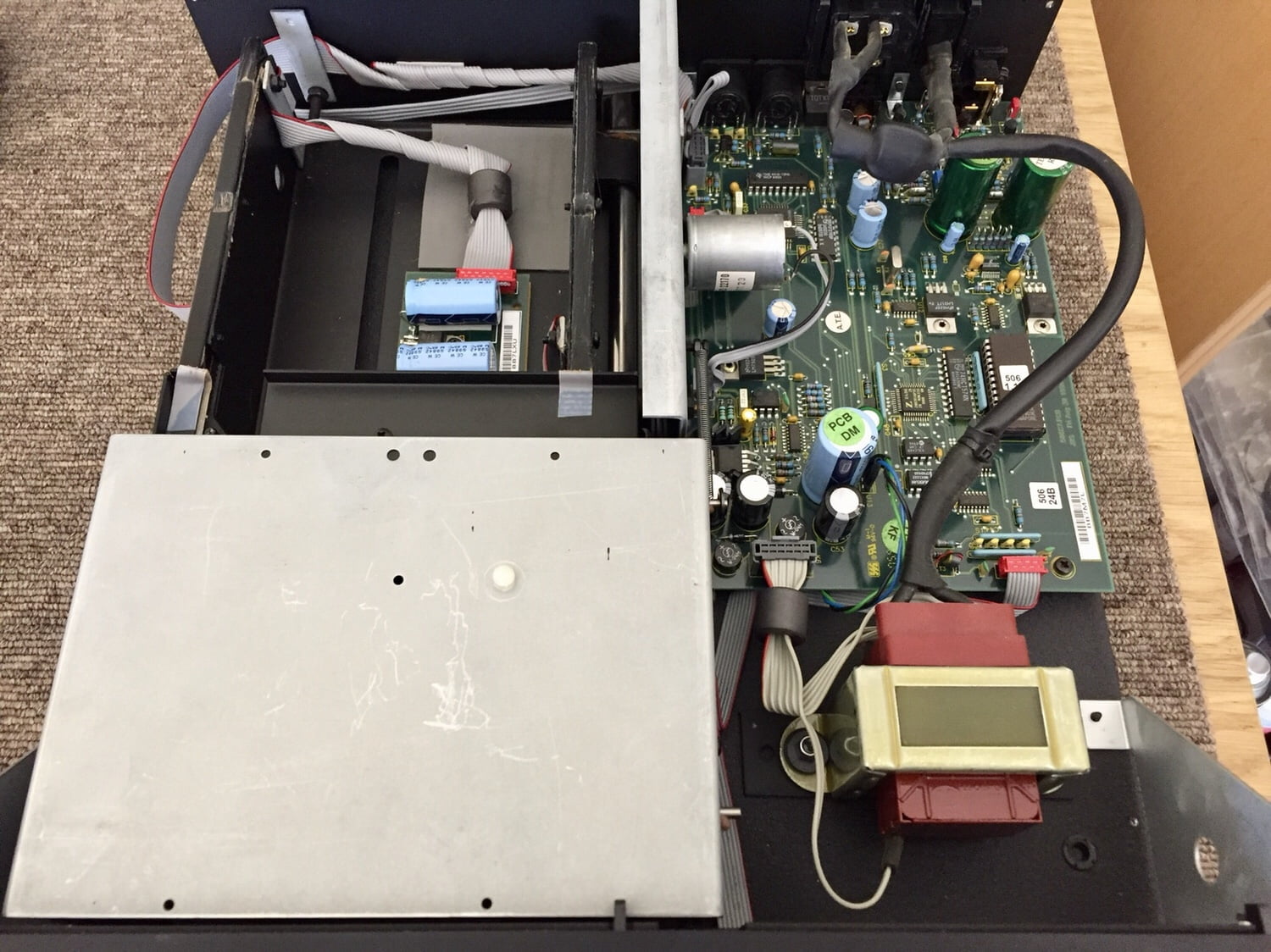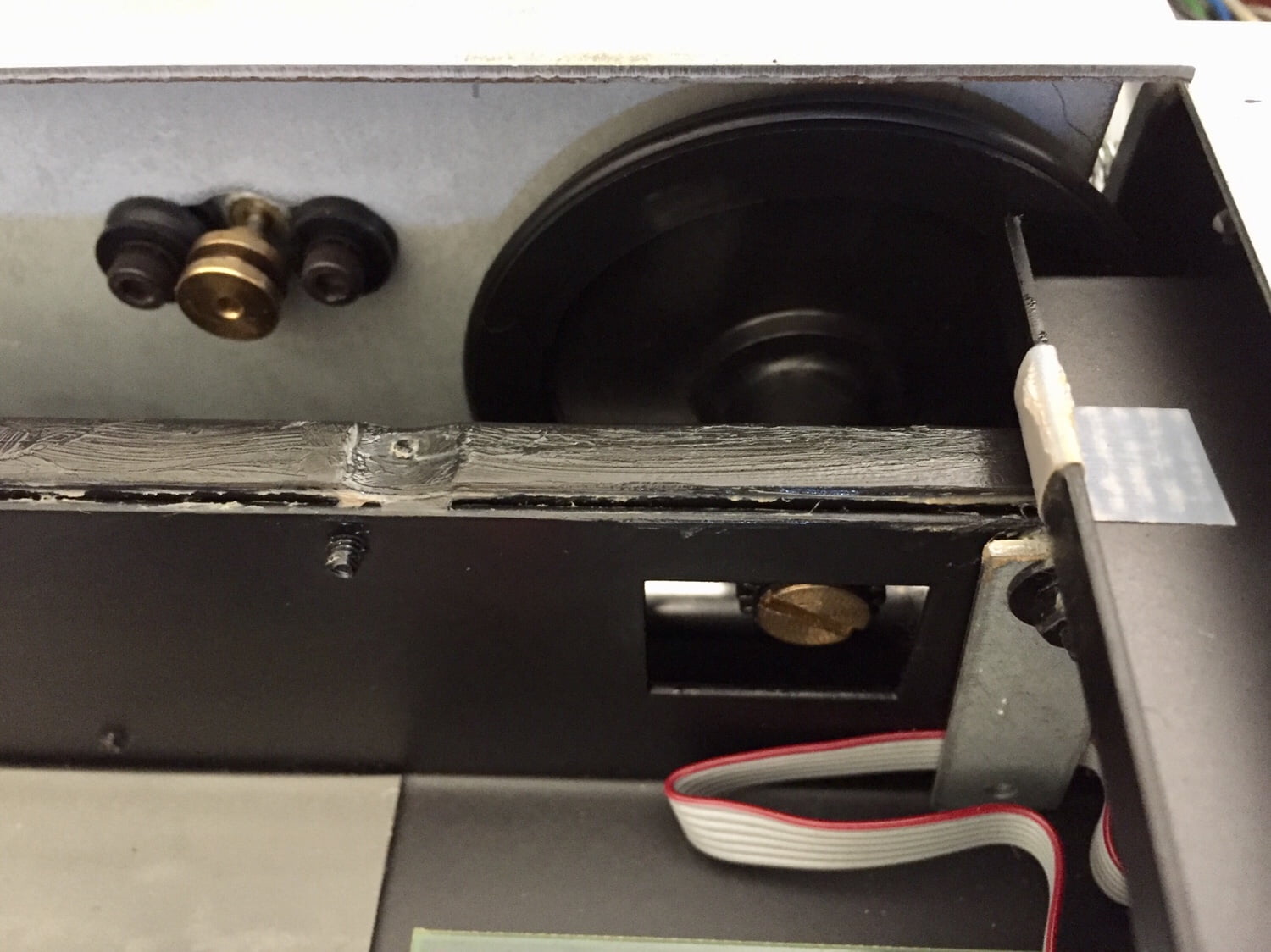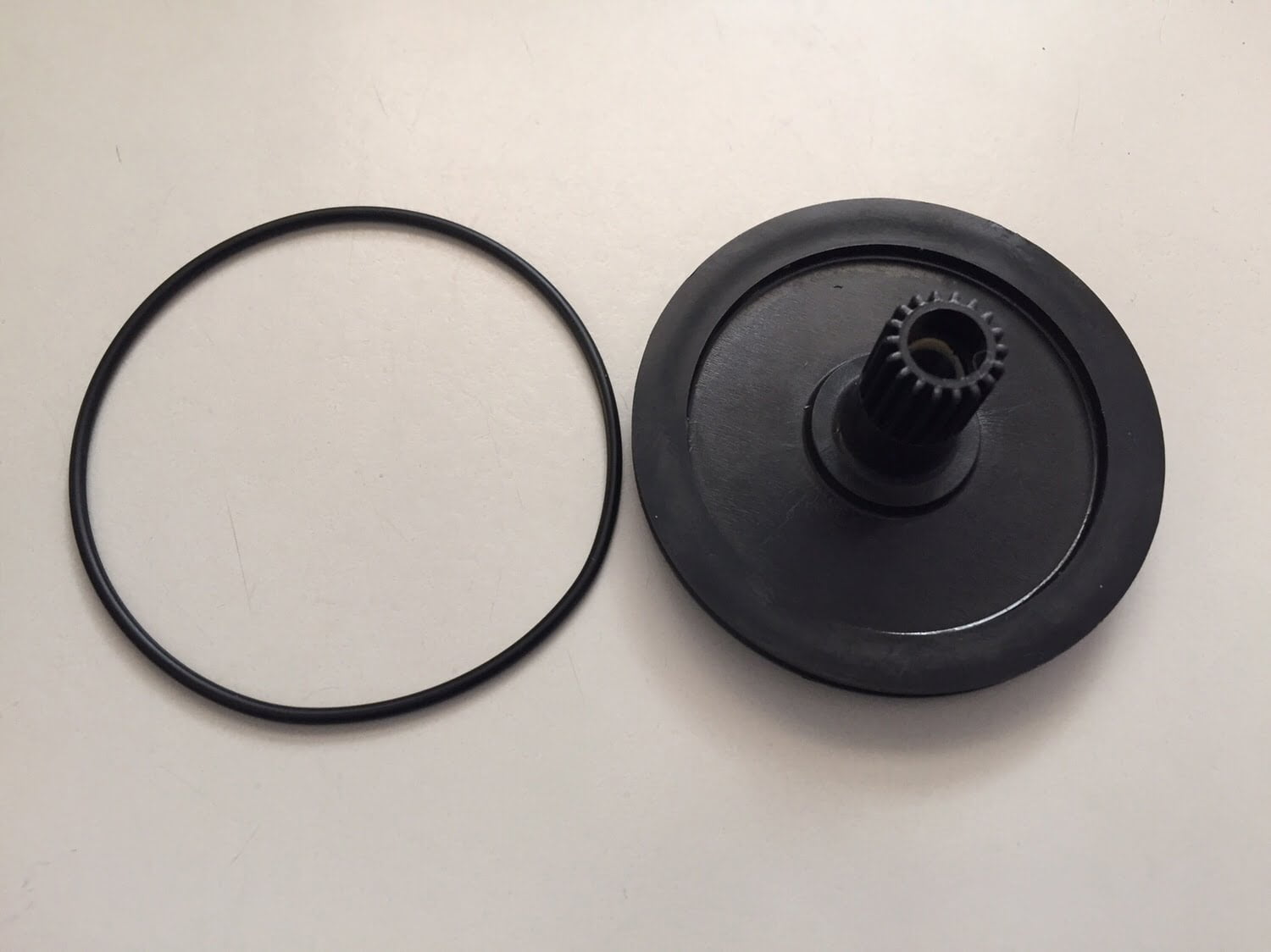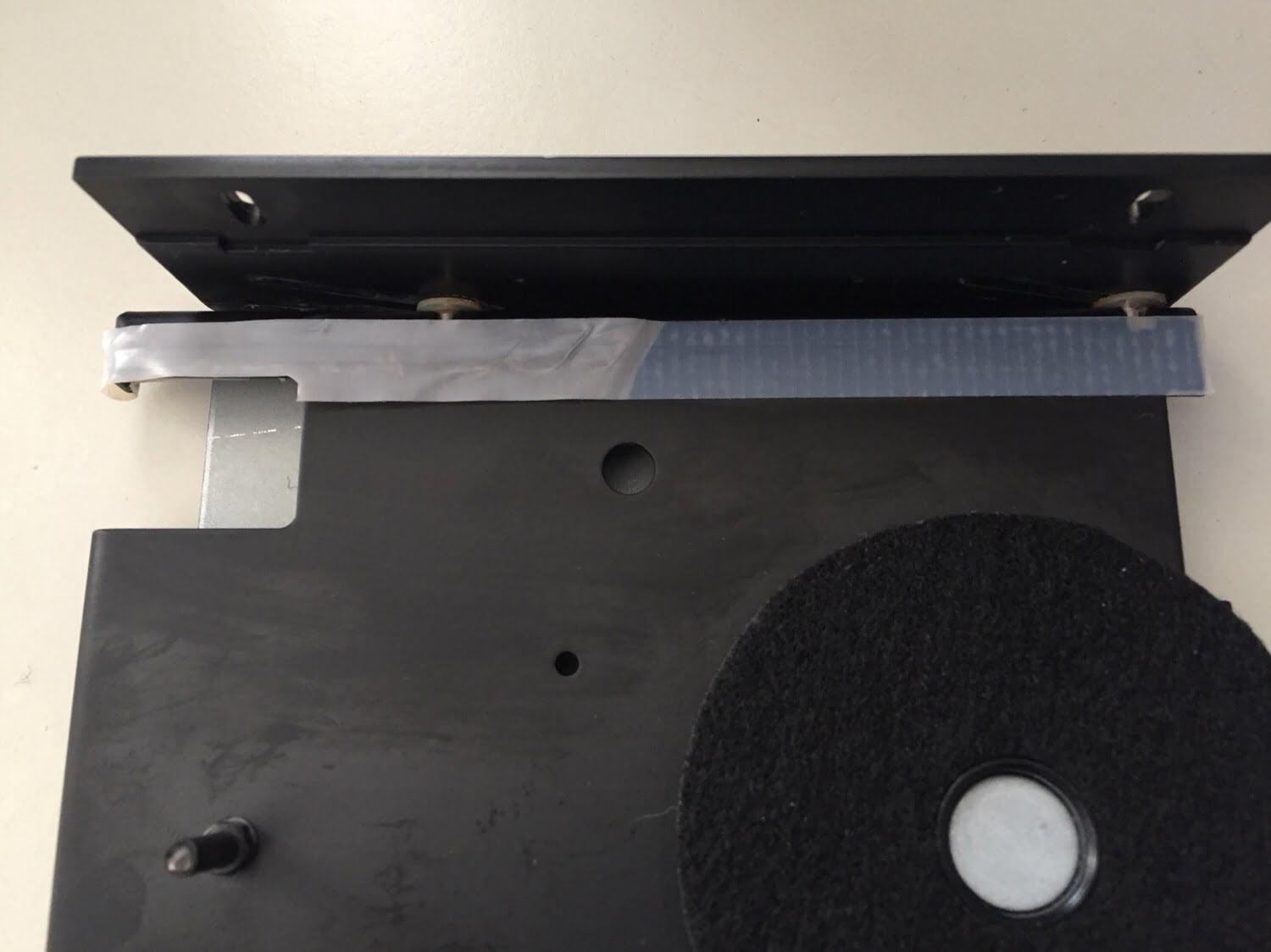 So, with the loader serviced, everything cleaned and lubed and back together, I plugged the player in, hoping for a smooth-running drawer. The drawer did indeed now work perfectly, but the player would not read a disc. WTF..?
Extended Repair – New Laser/Mech
My testing of this 506.24 showed that the spindle motor wasn't working properly. It was getting power, but not spinning. All CD players eventually need replacement lasers. Laser power output drops over time. Eventually, power output will drop to a point where the energy reflected off the disc is no longer enough to enable correct focus and tracking. Sometimes spindle motors fail too and, based on the symptoms, that seemed to be the case here.
The 506 was manufactured with two different Philips laser mechs. This unit uses a VAM 1205, but others seem to use a CDM 12.4. I have a supplier of both CDM 12.4 and VAM 1205 mechs. Much has been written about these mechs and there is much much misunderstanding about them. They are NOT interchangeable. The VAM 1205 has a hall-effect motor, whilst the CDM 12.4 uses a standard DC motor. You have to use the right part for the player in question.
Anyway, I chatted with the customer and explained the situation. Obviously, this deeper fault had to be repaired and this would take a new mech and possibly a bit more troubleshooting. I felt that this was worth doing, but the owner just didn't want to proceed any further. Instead, he very kindly offered to donate the unit to me, thanks again Jed, your donation is genuinely appreciated.
Some months later, I replaced the laser/mech, not sure if this would fix the problem.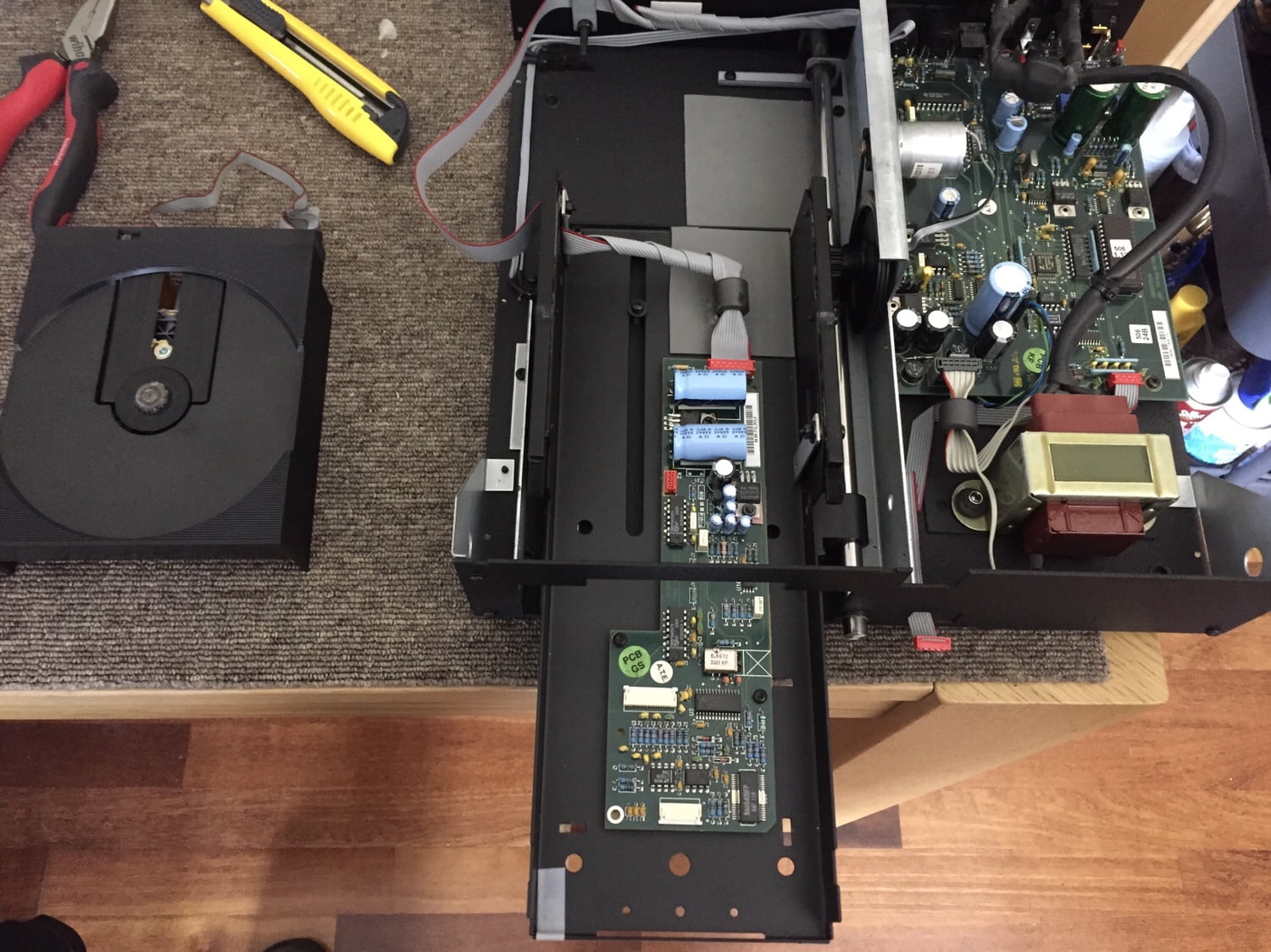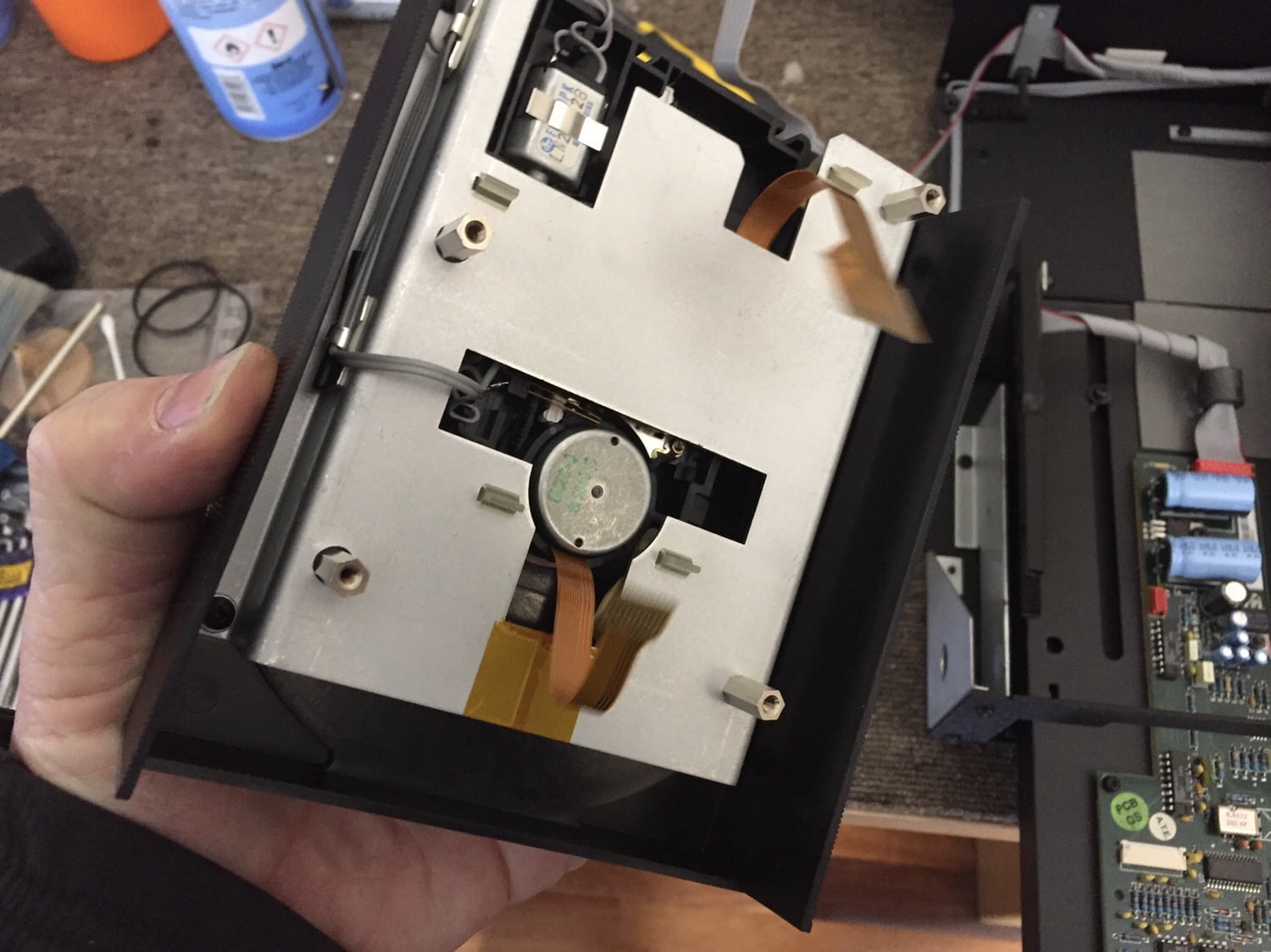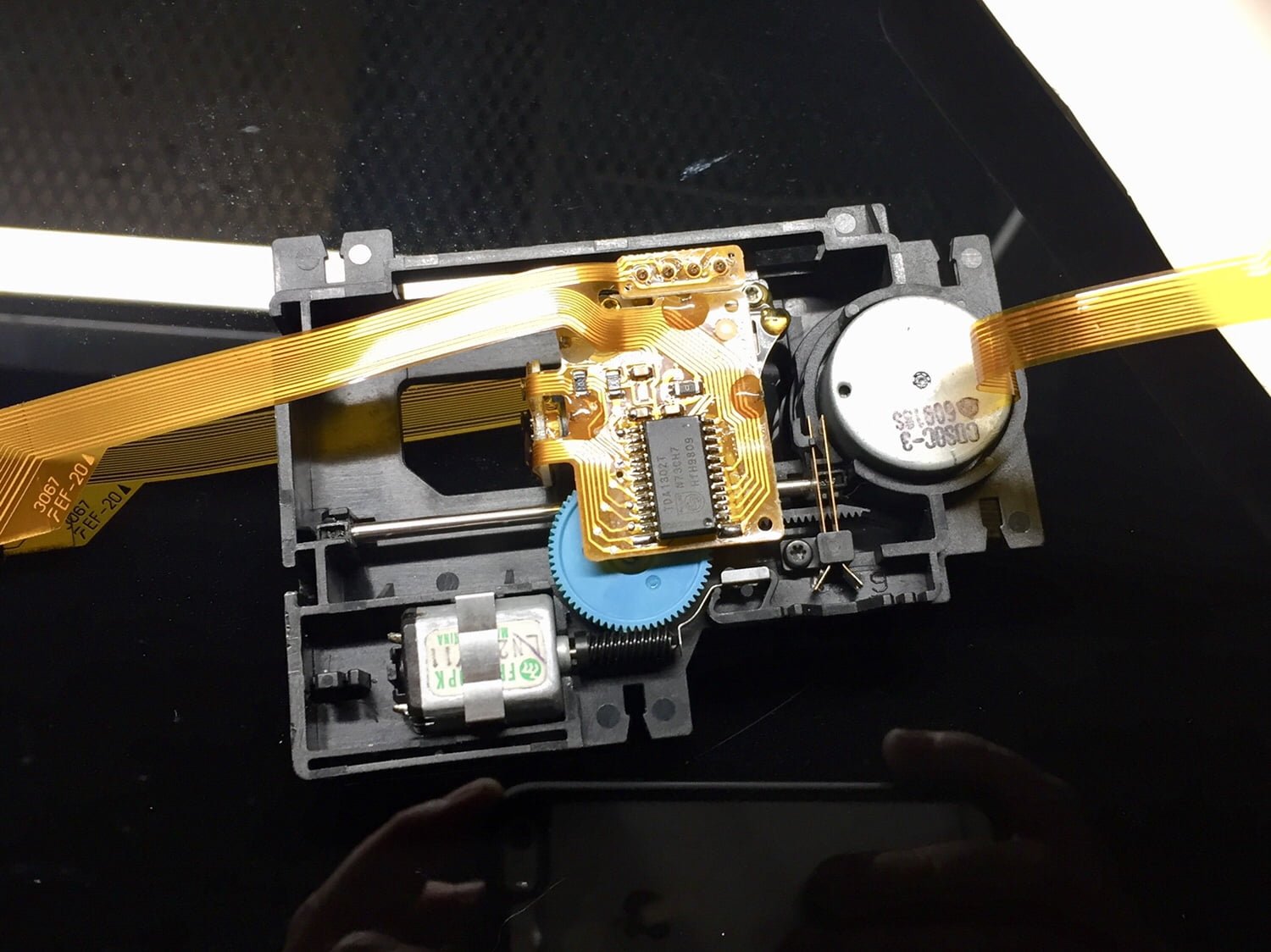 The Ah-Ha moment!
So, with the 506.24 serviced and now with a new mech installed, you can imagine my anticipation about finally testing her. I carefully put everything back together, not a trivial exercise, inserted a test disc and hit play… Nothing. The player was still dead. Not happy.
This 506 obviously contained a fundamental flaw that was preventing her from running. Further testing now showed that the spindle motor was getting intermittent power, but why? I spent several hours going over the drive and control board.
Finally, after much time spent tracing power and other circuits, I found it. It's evident in the image below, I wonder if you can see it?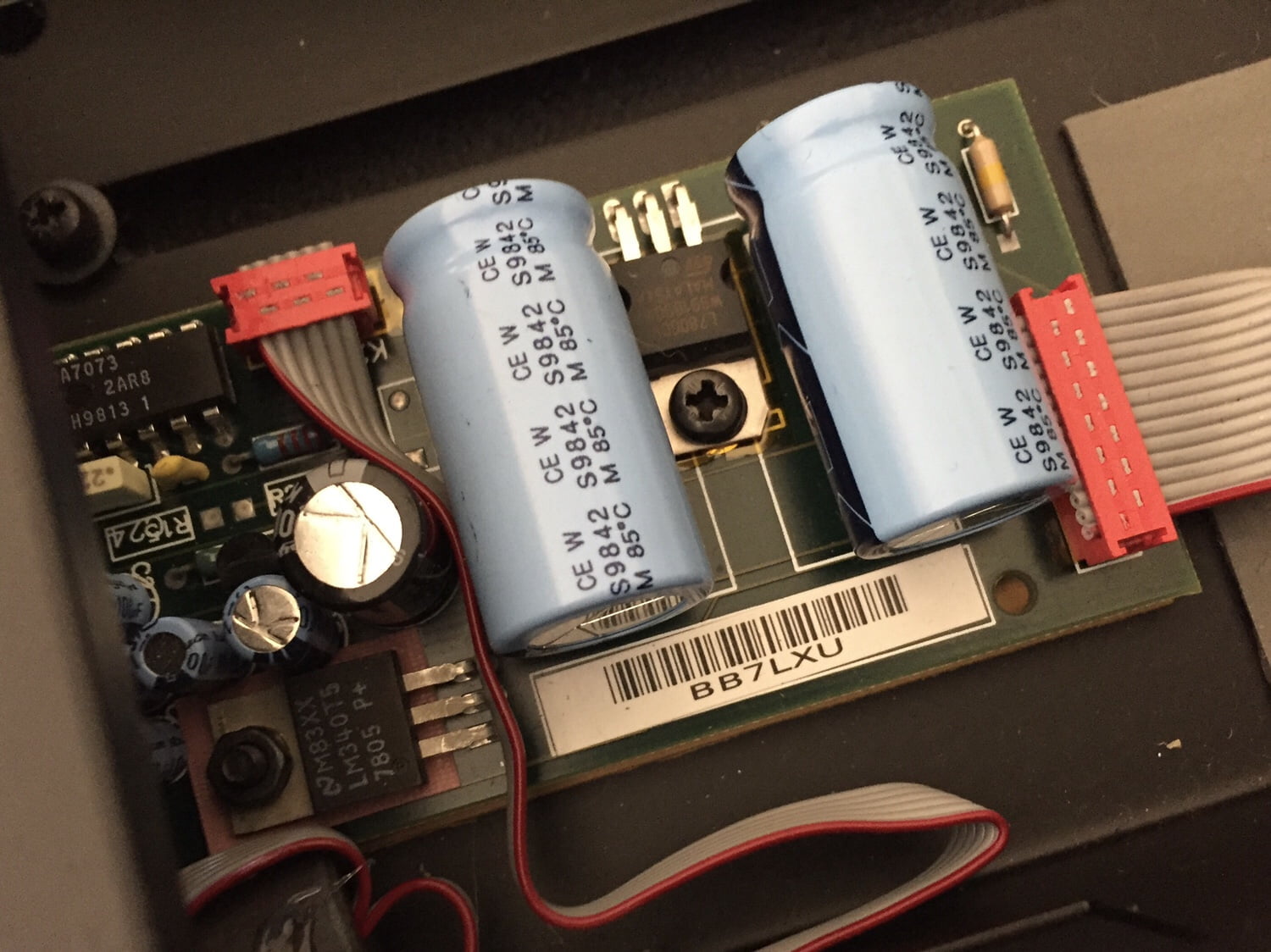 Resolution – Final Fix of the 506
So, I found my smoking gun. A very dry joint in the mech power supply caused an intermittent break in power to the motor. This fault had obviously been there a long time, waiting to fail completely. The joint would have been barely adequate when manufactured, and then gradually deteriorated over time to the point where simply moving the player would have caused it to fail.
In other words, simply delivering the player to me was probably all that it took to finally break the joint completely. Once broken, the player could never read a disc again until I repaired this tiny fault. I wonder how many Meridian 506s were scrapped because of a fault like this?
Finally, I'd found and fixed the fault that accounted for the intermittent symptoms and other weird effects I'd observed. I reflowed the joint and the player sprang back to life, working perfectly from then on.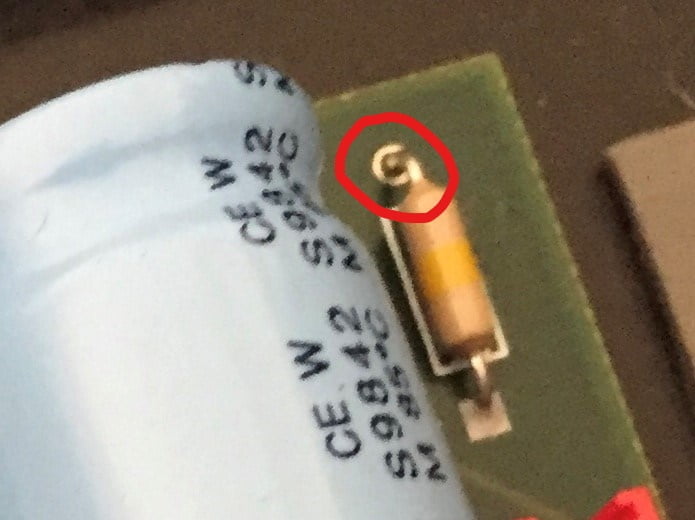 This wonderful Meridian 506.24 CD player plays on as part of my system, for now.
I'd be very happy to service or repair your Meridian 506, 507 or 508. Get in touch to start the conversation!