Turntable lovers, here is a rare opportunity to purchase this stunning, rare Kenwood KD-650 direct-drive turntable.
That's correct, these stunning decks almost never come up for sale. This superb Kenwood KD-650, in original condition, has been restored, serviced and is ready for her next owner to enjoy.
UPDATE – Sold in less than 24 hours to a very lucky new owner!
Have a look at what you can get new for around $1750 and compare it to this superb piece of Japanese engineering from the golden era.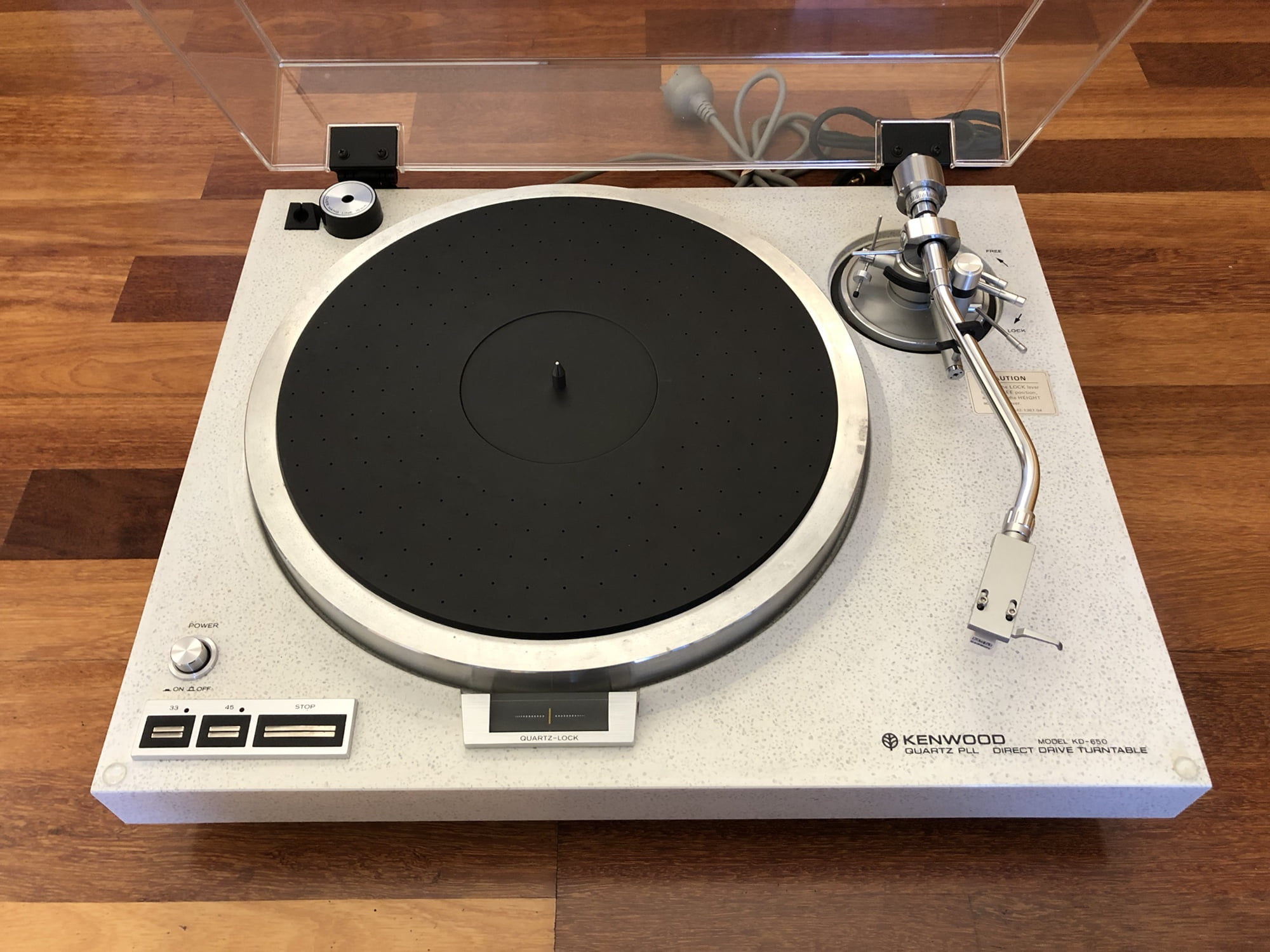 The Kenwood KD-650 is 15kg of metal, synthetic concrete, acrylic and computer-controlled motor. She plays records superbly, as one would expect of a deck like this and of course, sonically and build-wise, it crushes new decks at this price point. Plus, decks like this have real vintage cred and audio goodness that new stuff will never have.
Check out the For Sale page for more details and feel free to contact me with questions.