Just in, and just out of a full service, I have this lovely NAD 5120 belt drive turntable for sale. This unit has a brand new stylus and German drive belt and is priced at $375. UPDATE – SOLD!
Own a cool piece of audio history! The NAD 5120 is a classic belt drive deck from the 80's. The 5120 is a sprung sub-chassis design complete with a very cool folded smoked perspex lid. It's uniquely quirky in the way typical of NAD.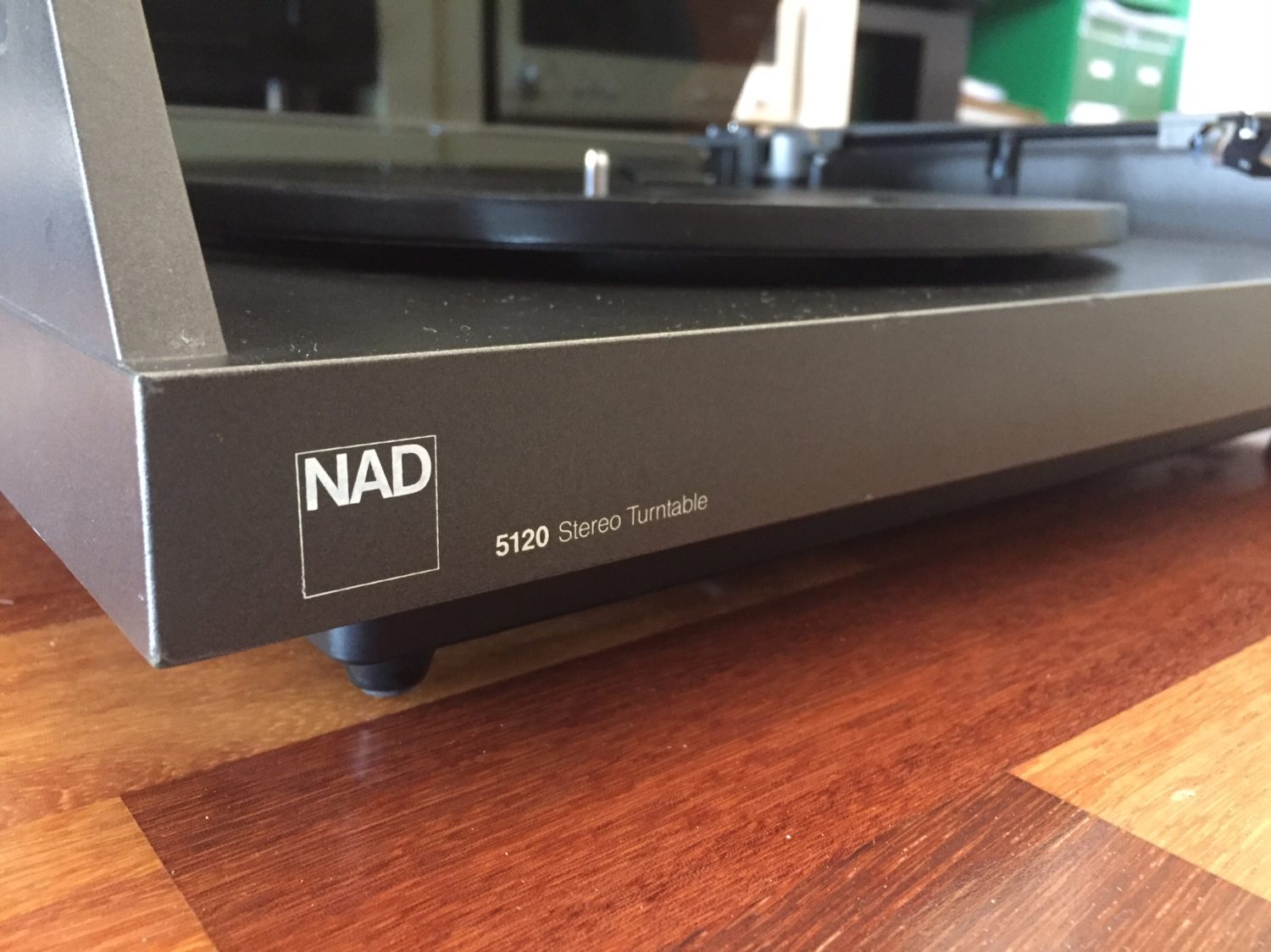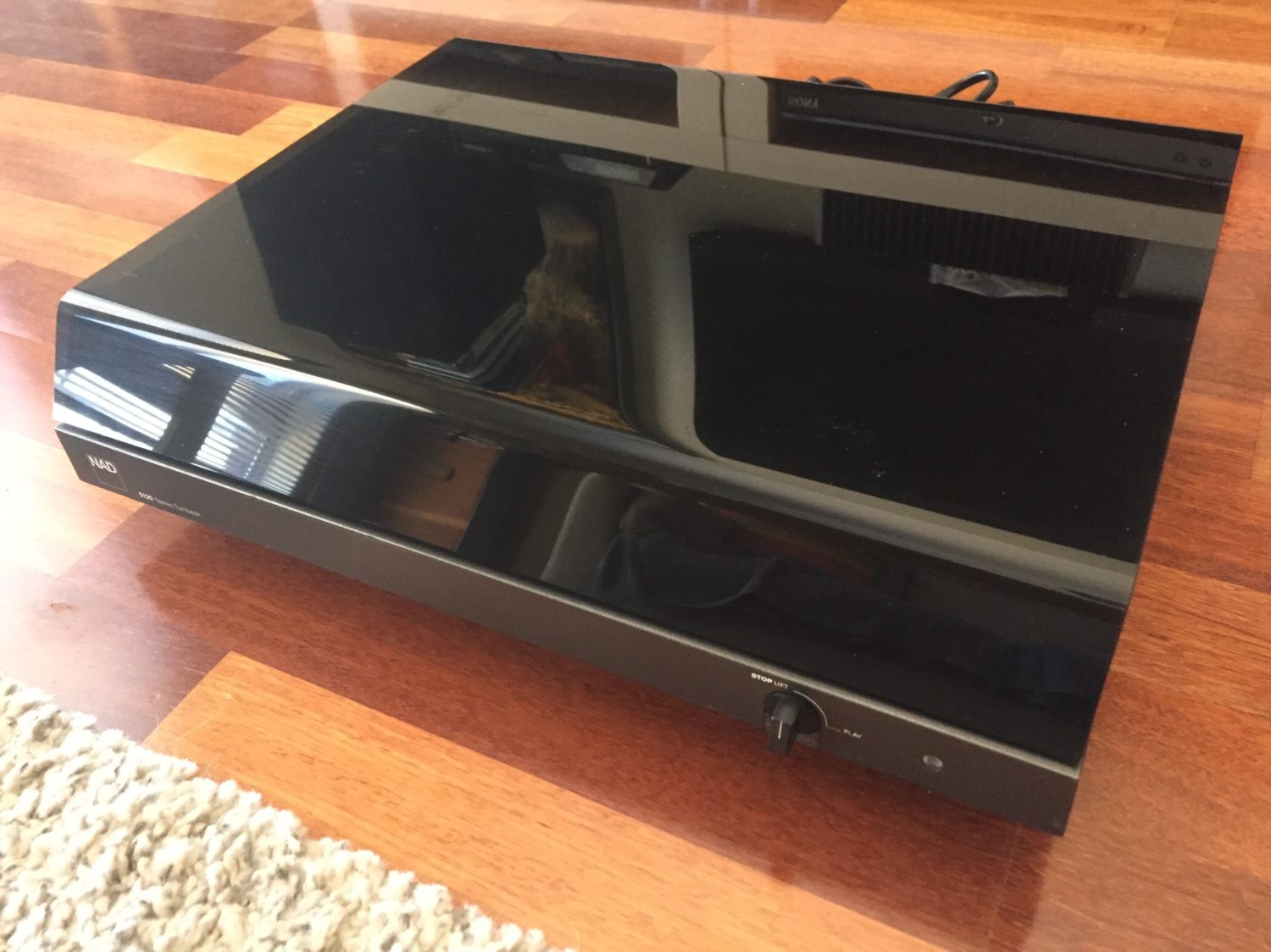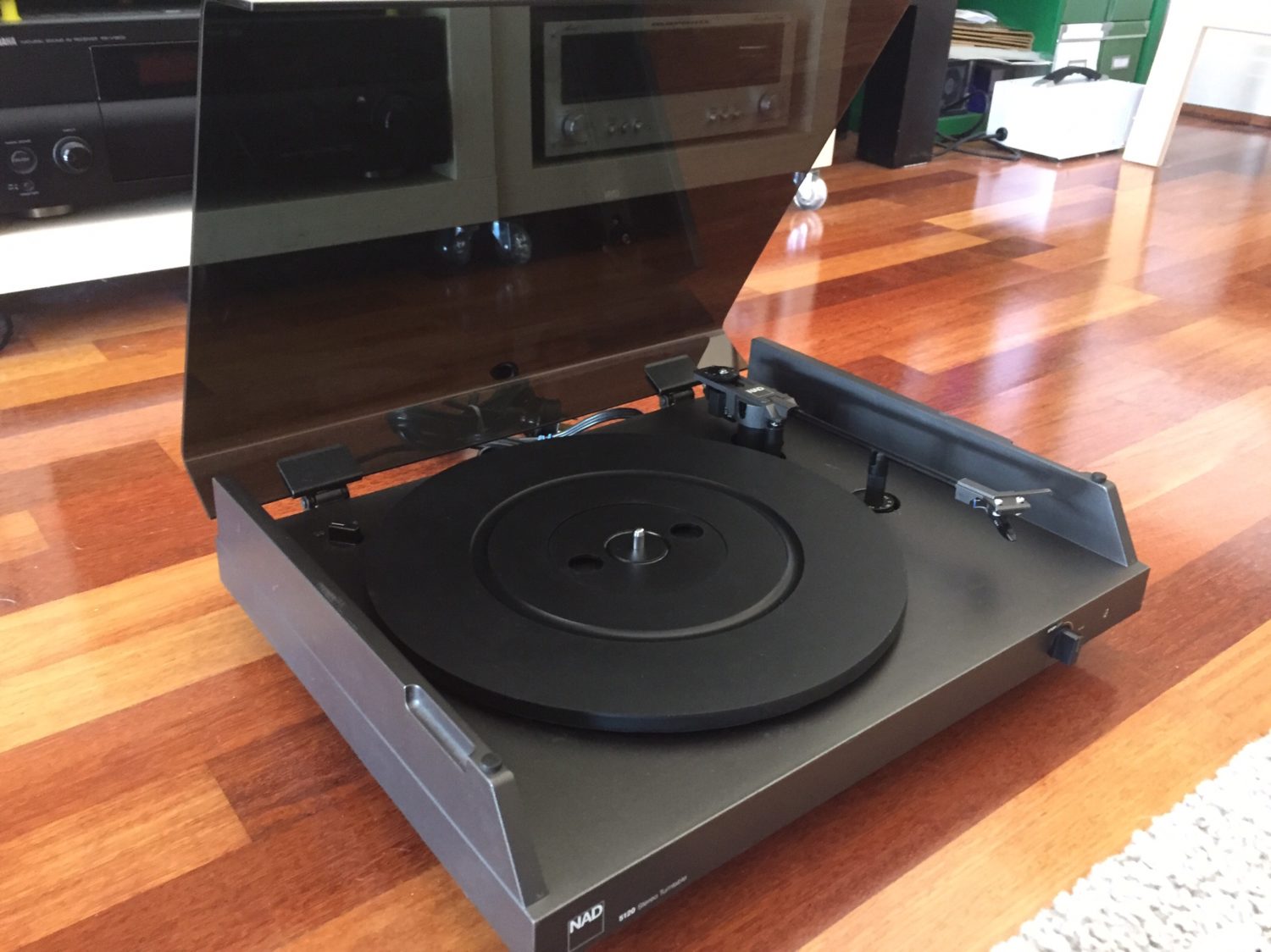 Fully Serviced
I've just completed a full service on this deck including: synthetic bearing oil, lubricated motor, cartridge alignment,tonearm setup (tracking force, anti-skate, resonant frequency and Q  adjustments), cleaned and adjusted drive pulley, new premium German drive belt and new Ortofon OM 5E stylus. This deck runs like a dream.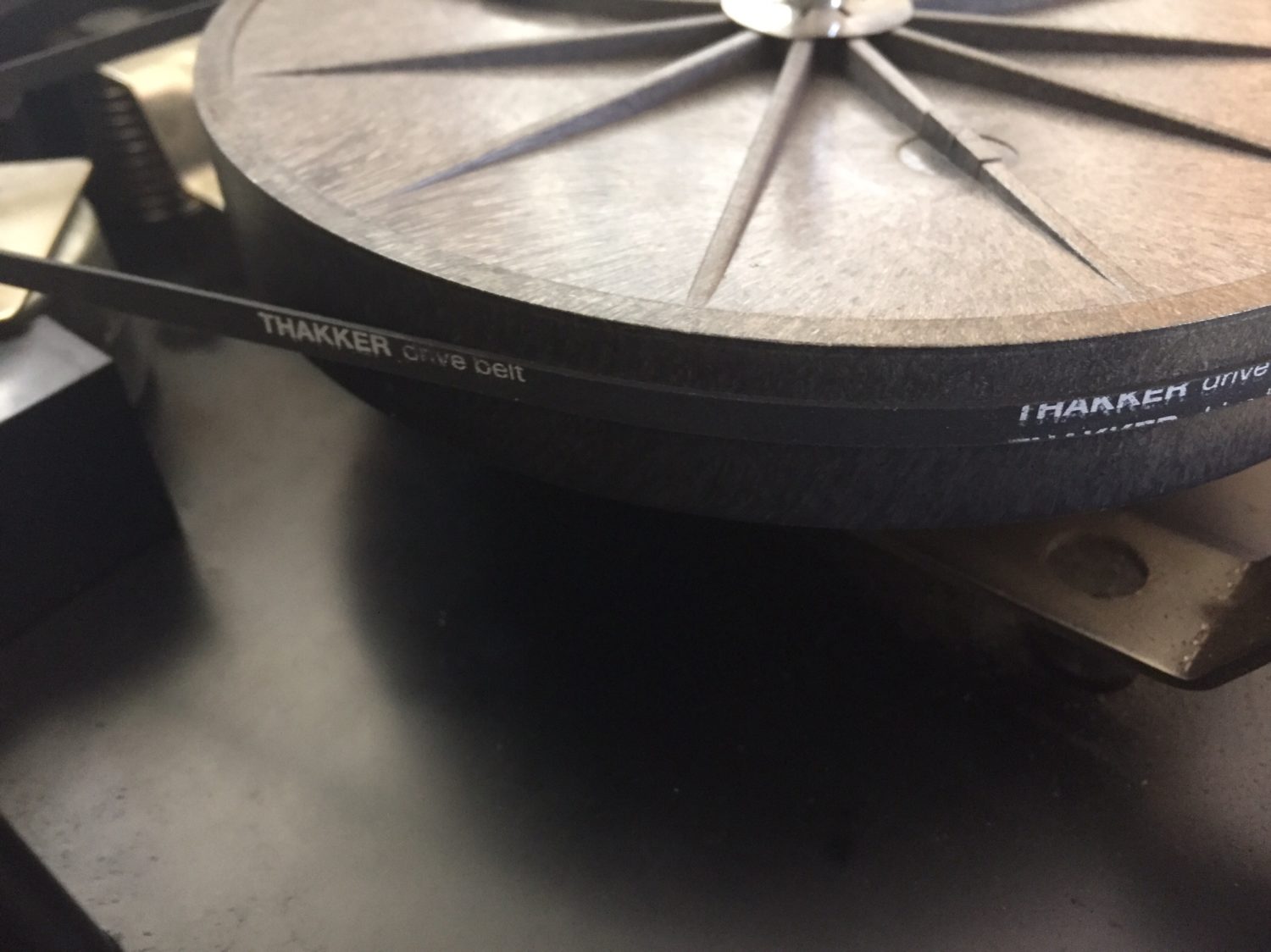 Description
On the plug-in arm you can set balance, VTF and DVA (dynamic vibration absorber) frequency and damping. The counterweight is not mounted rigidly to the tonearm but rather suspended on a spring, forming a compliant assembly that is free to vibrate. When correctly tuned, its vibration matches and cancels the fundamental arm/cartridge resonance.
Specifications, courtesy of the Vinyl Engine:
Drive system: precision neoprene belt drive
Motor: synchronous motor
Speeds: 33 and 45rpm
Speed accuracy: +-0.5%
Wow and flutter: 0.04% WRMS
Rumble: -70dB
Suspension system: sprung subchassis
Tonearm: static balance arm with dynamic vibration absorber
Effective length: 208mm
Effective mass: 6g
Overhang: 19.1mm
Offset angle: 26 degrees
Dynamic vibration absorber: spring suspended counterweight with viscous damping
Cartridge weight: 2 to 8g
Tracking force: 0 to 3g
Dimensions: 420 x 105 x 354mm
Weight: 5kg