The Pioneer PL-514 belt-drive turntable is an absolute classic. There's really not much more to add, so come and find out why.
The Pioneer PL-514 is a high-quality, great-sounding belt-drive deck from one of the big Japanese manufacturers. In terms of build and performance, like so much other Japanese gear, it puts many other belt-drive decks to shame.
Check out my video, below, and read on for more details.
Description
The Pioneer PL-514 is a high-performance belt-driven turntable that employs an auto-return mechanism. Other features include an anti-skating force control, cueing device, detachable dust cover, insulator feet, plug-in type headshell and a 40mm thick particleboard cabinet.
For what you pay, you get a heck of a lot of turntable with the PL-514. I mean, this thing punches far above its weight, right up into decent direct drive territory and beyond. You could pay $2000 AUD for a new turntable and I promise you it won't be as nicely made, nor will it sound as good or be as collectible later.
Pioneer PL-514 Specifications, courtesy of Vinyl Engine
Type: auto-return turntable
Drive method: belt drive
Motor: 4-pole synchronous
Speeds: 33 and 45 rpm
Wow and flutter: 0.055% WRMS
Signal to noise ratio: 65dB
Platter: 320mm aluminium alloy die-cast
Tonearm: static balance type, pipe arm (s-shaped)
Effective length: 221mm
Overhang: 15.5mm
Usable cartridge weight: 4 to 10g
Dimensions: 440 x 365 x 140mm
Weight: 7.5kg
Service
I serviced and upgraded this one for her owner. I installed a Jelco HS-25 magnesium headshell, Ortofon 2M Red moving magnet cartridge, new belt and cleaned and lubed the motor, deck mechanisms and bearing.
Doing all this work takes time but the results are well worth it. The deck's noticeably quieter post-service and runs with less wow and flutter. It looks better too and the new Ortofon 2M Red cartridge and Jelco headshell really lift performance and freshen her up.
This Pioneer PL-514 runs perfectly now and plays a record very nicely. I highly recommend you look for one of these if you need a good, solid record player that will likely last for another 30 years!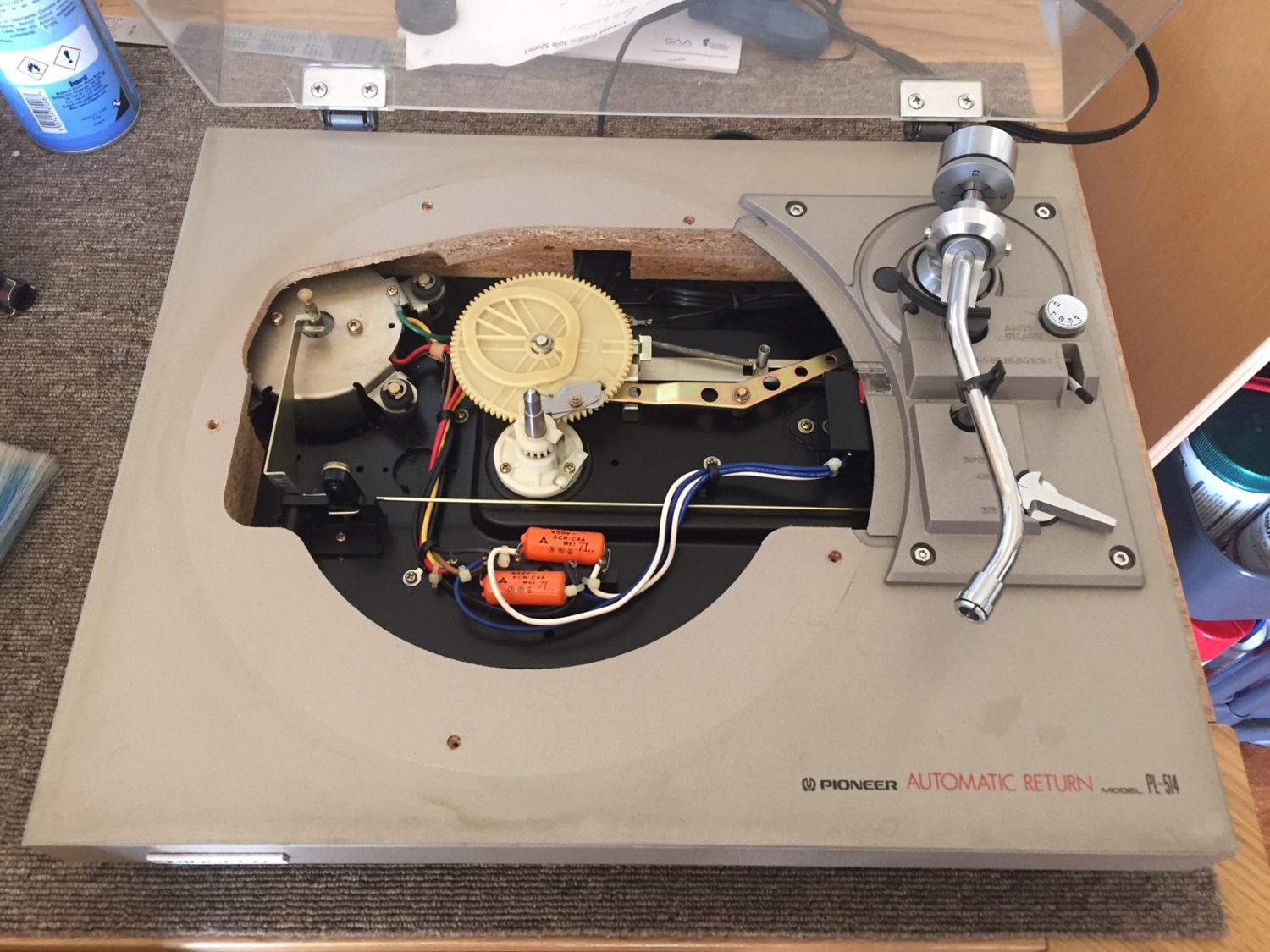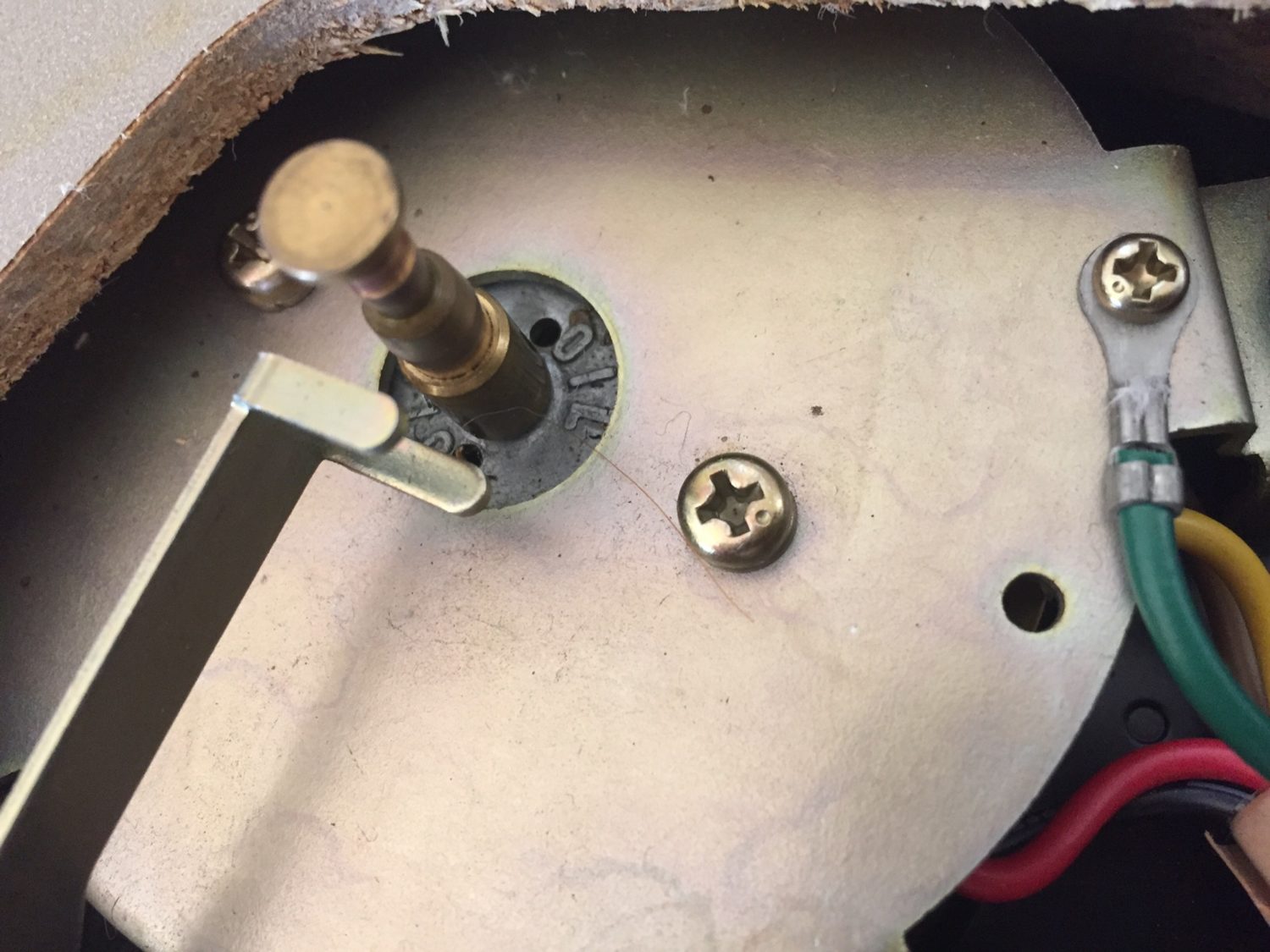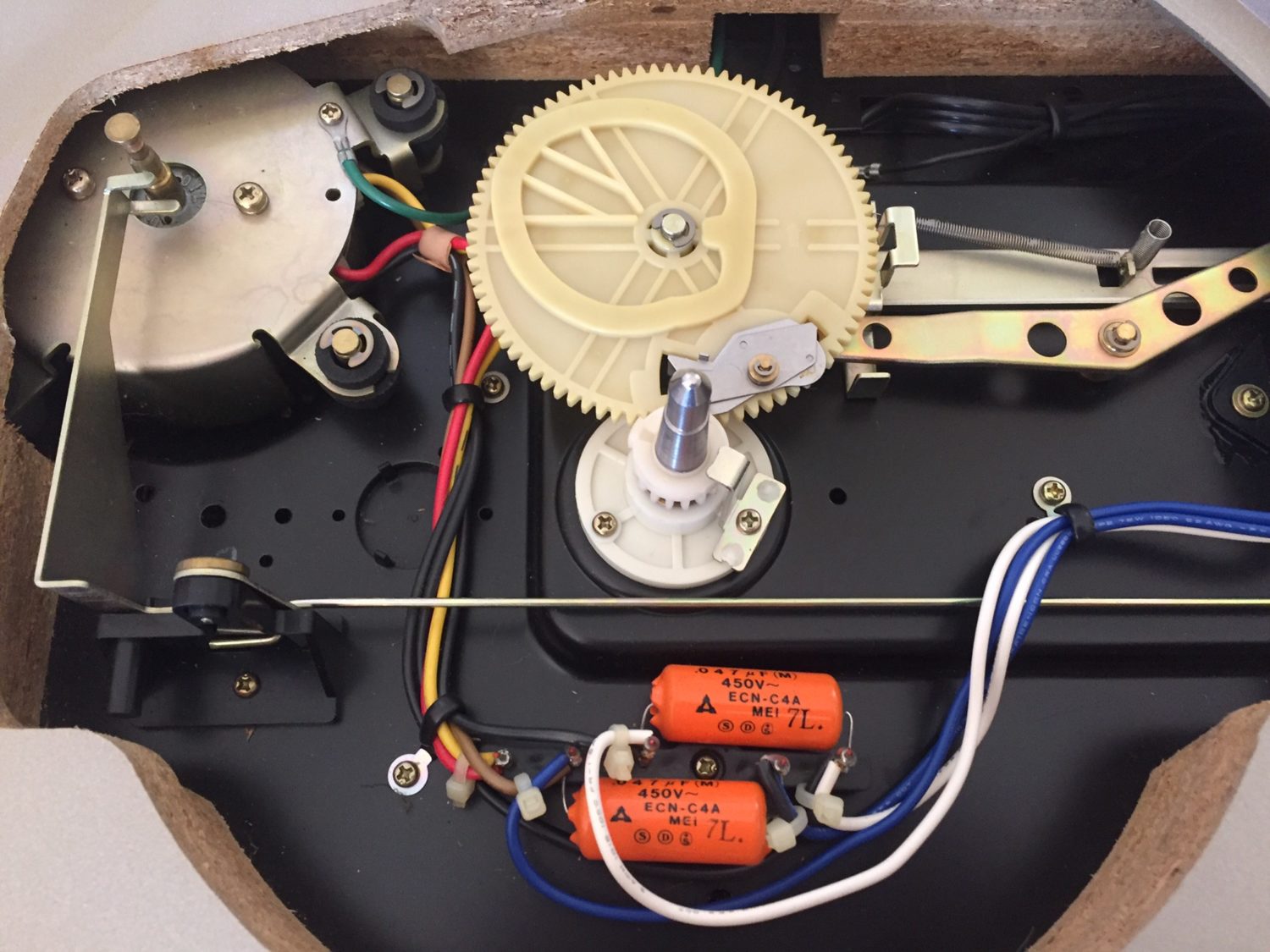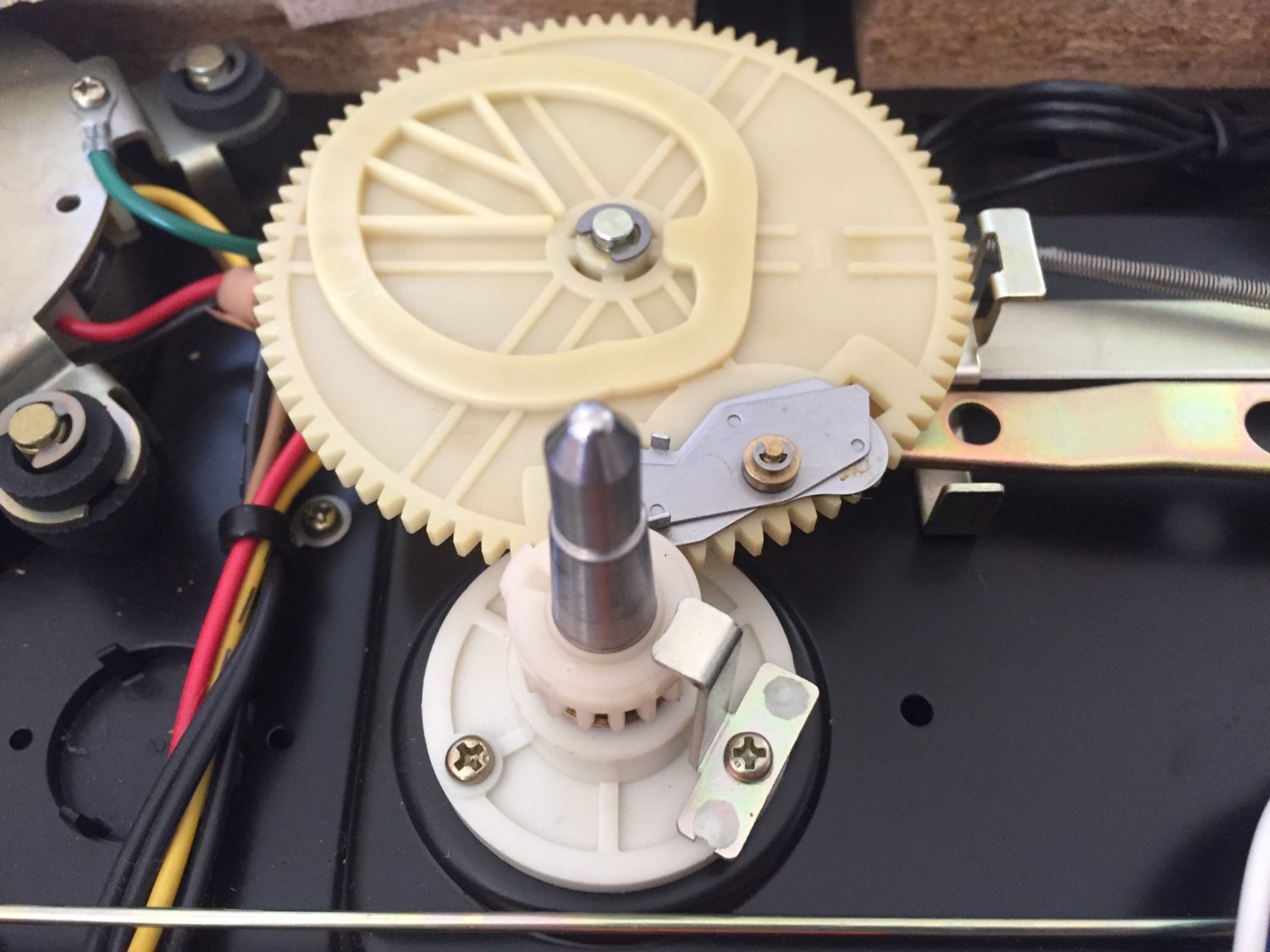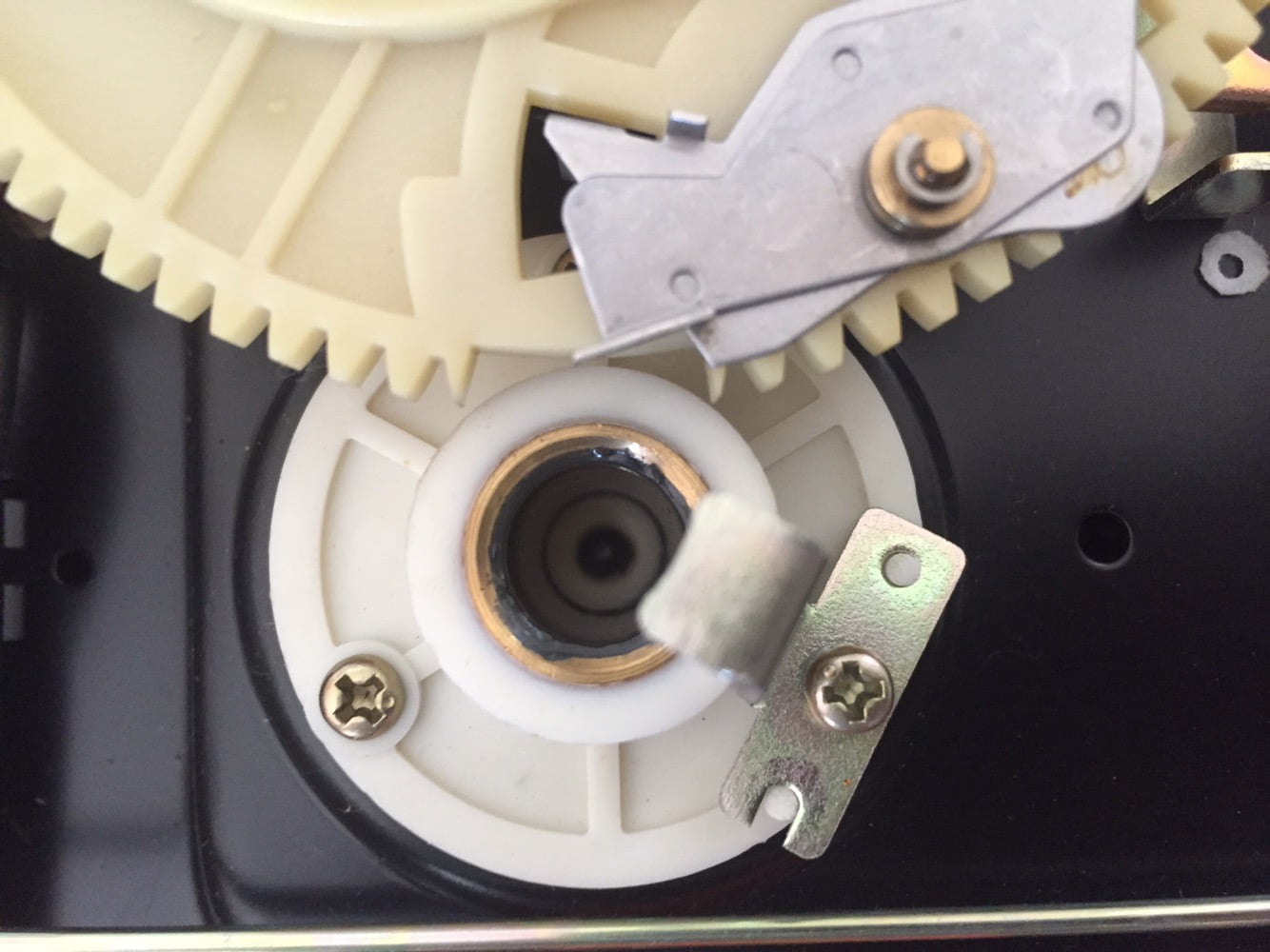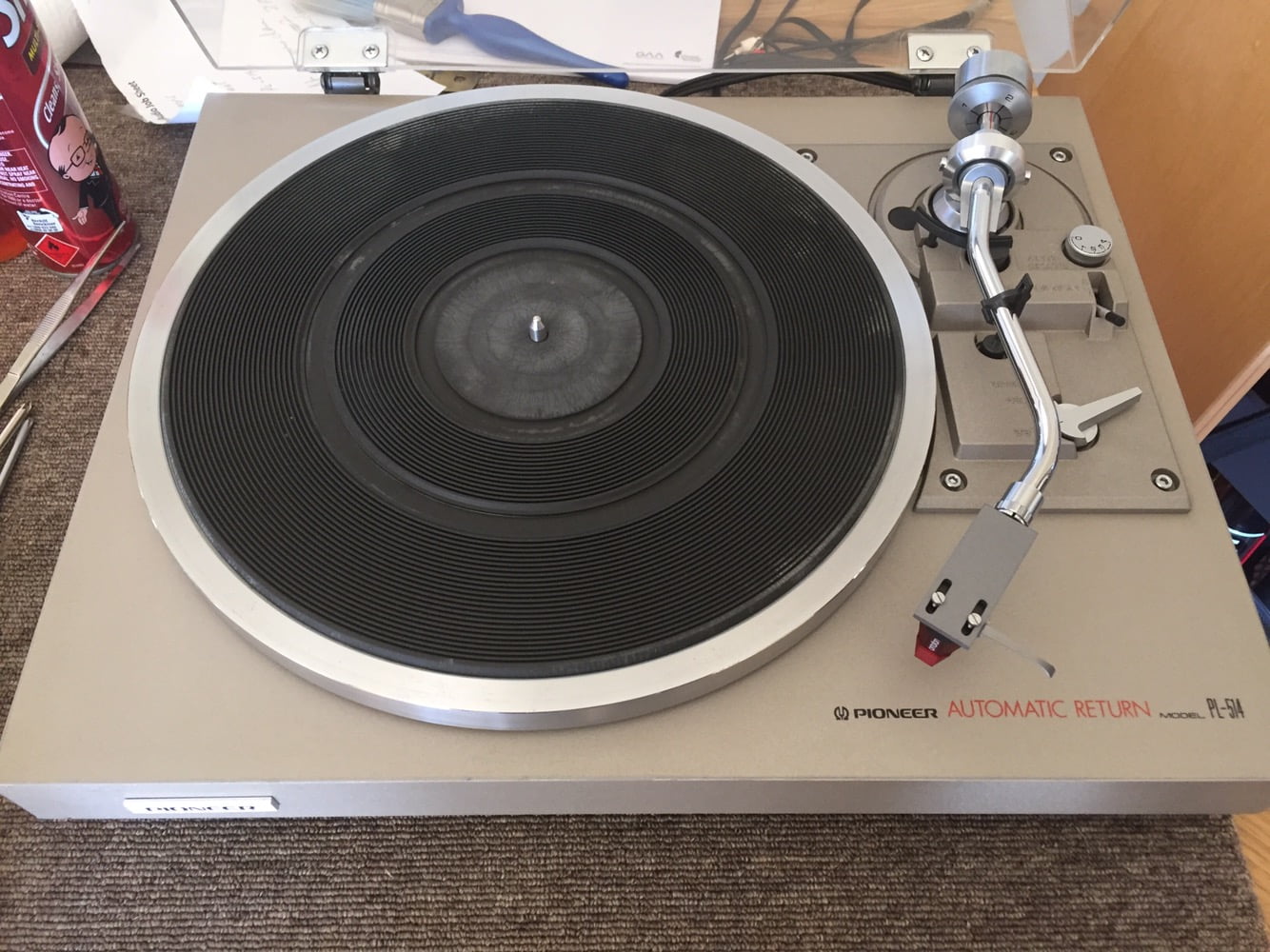 Performance
The Pioneer PL-514 is one of those classically under-rated turntables that many don't seem to know about. Talk about solidly built, the PL-514 is so far ahead of decks like the Rega P1 and Pro-Ject Debut blah blah that frankly, it's embarrassing.
The PL-514 has excellent speed accuracy, a lovely tonearm, super-solid chassis, motor, lid and is just generally such a loveable machine that I would honestly have one as a spare deck if I had the space for one. They really don't make turntables like this anymore, certainly not that the average buyer can afford.
The PL-514 is the little belt-drive that could, offering a taste of high-end on a beer budget. Seriously, grab one, if you can.