I've just had a classic Dual 601 belt-drive turntable in for a major service and it's almost as good as new!
This particular Dual 601 needed recommissioning after an extended period of more than ten years in storage. The automatic tonearm functions were not working correctly and the deck needed a comprehensive grease and lube, plus proper tonearm setup.
So, for this Dual 601 service, I added synthetic oil to the dry main bearing assembly and carefully greased and lubed the key parts of the automated start and stop assembly, plus arm movement actuator. The automated tonearm movements were still not working though and this required further diagnosis.
This symptom is very common on the Dual 601, and other Dual turntables featuring an automatic arm return mechanism. I serviced another Dual 601 and discussed the problem here.
The problem turned out to be a small rubber part that had decayed and fallen off its original point of installation. Without this part, the tonearm can not be 'gripped' by the return mechanism and therefore won't move. I fashioned a replacement part and now the arm works exactly as it should. I have used this repair methodology in several other Dual turntable repairs.
The owner was very pleased with the result of this major overhaul of his Dual 601. What follows are a few images of the deck and its internals.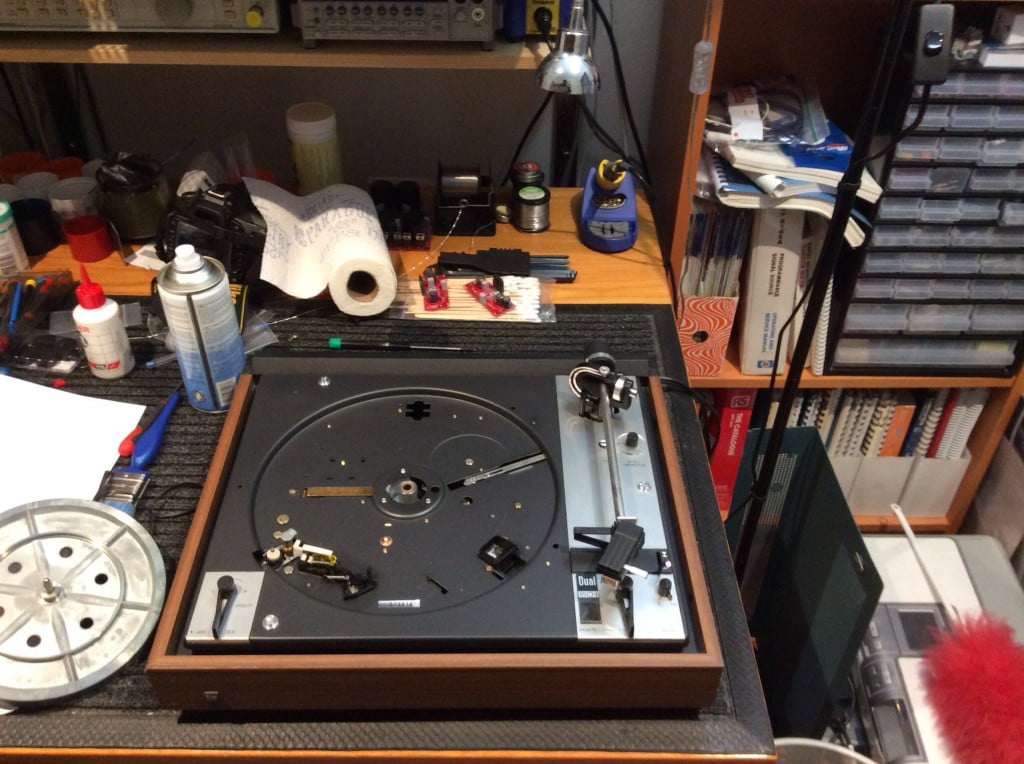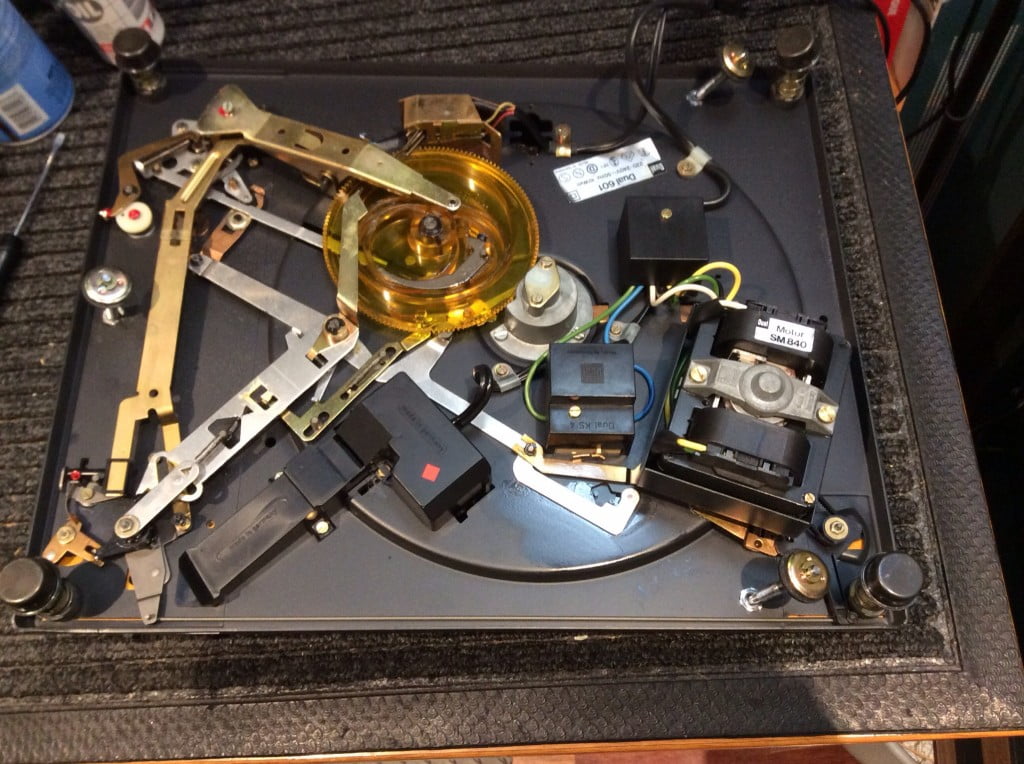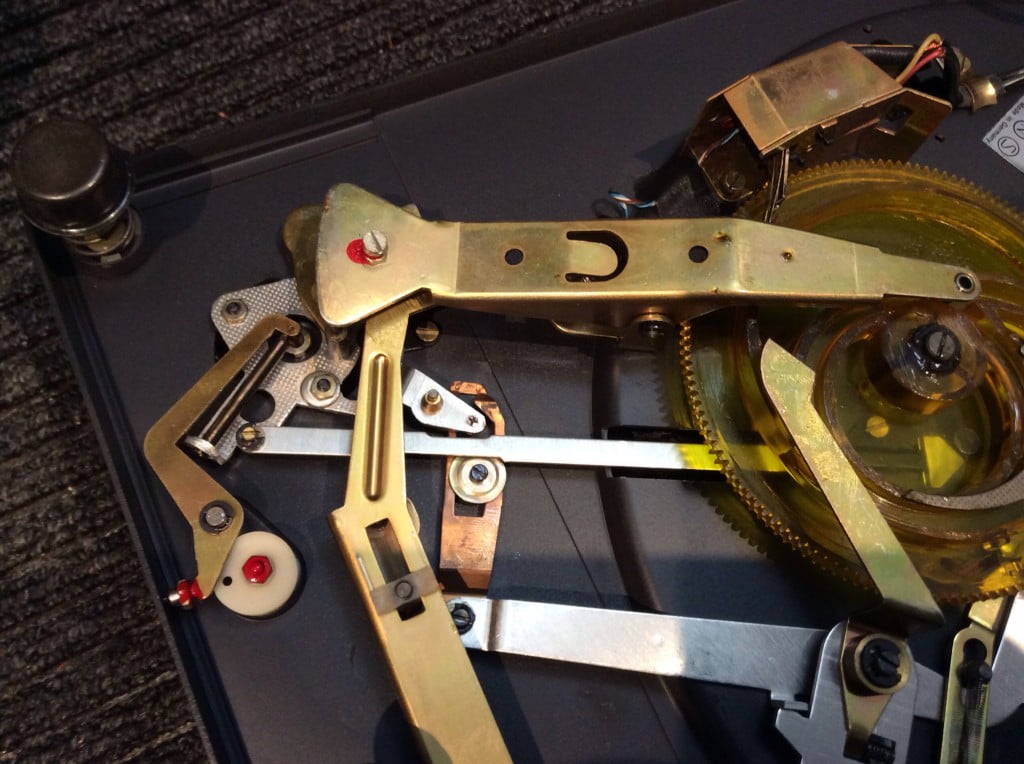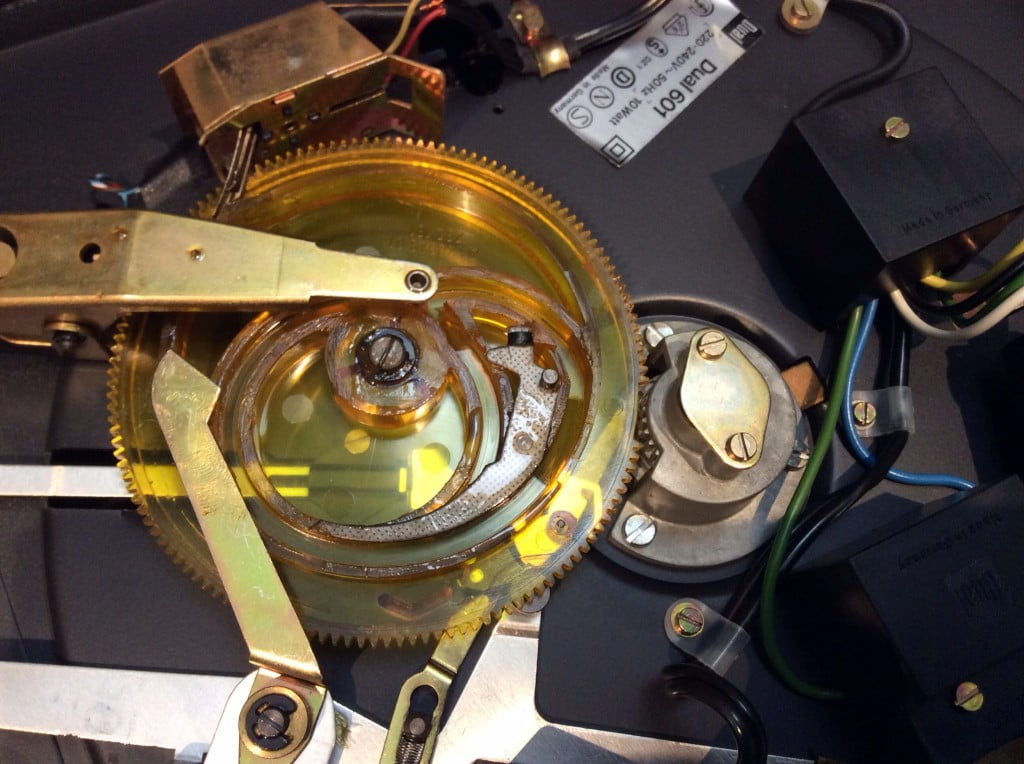 Thanks for reading and don't hesitate to get in touch if you'd like your Dual 601 serviced and repaired.