The classic Dual 601 turntable isn't as well-known as contemporaries from Thorens and Rega, but it is a great turntable.
Features
The Dual 601 is a lovely belt-drive deck and offers quite a bit that other contemporaries don't in terms of deck automation, vernier speed adjustment and noise isolation.
I should note that these decks are reasonably maintenance heavy, so they may not be the best choice for someone who wants to play records and just forget about getting their turntable serviced.
Specifications
Courtesy the Vinyl Engine
Drive: 8-pole Dual synchronous motor with precision flat belt to platter base
Starting time: approx 2 seconds to 33 1/3rpm
Platter: 305mm, 1.3kg, non-magnetic
Speeds: 33 1/3 and 45rpm
Pitch control variation: one semitone (6%)
Speed control: illuminated stroboscope
Wow and flutter: < 0.08%
Rumble: >63dB weighted
Tonearm: torsion-resistant tubular aluminium in self-adjusting pivot bearing
Dimensions: 420 x 148 x 365mm
Weight: 7.6kg
Common Problems
The Dual 601 has a very common problem, whereby the tonearm doesn't return properly at the end of a record. Automatic decks such as the 601 typically have complex mechanisms to return the tonearm to its resting point and wear and degradation of these mechanisms is to blame for the strange behaviour.
In this case and with Dual decks, a small rubber 'button' wears out and perishes, falling off the small lever it is originally attached to. This, in turn, causes the arm to not be grabbed by the return mechanism and therefore not return to its rest point. This problem is resolvable, once you know what to look for and how to repair it. I have a few pics here of the deck in various stages of disassembly.
I've described a similar issue and repair of another Dual 601 here.
Once inside, there are numerous lubrication points and adjustments to be made. It is very important to use the correct lubricant at each lubrication point and not to skimp on this time-consuming step. The factory service manual actually specifies five or six different lubricants and I have modern equivalents for these here in the workshop.
This Dual 601 needed the very typical deep clean and service including spindle bearing maintenance, fresh synthetic oil, greasing and oiling of various other points and a few small adjustments before receiving an exterior clean and calibration of the tonearm and cartridge alignment.
Results
Once this work was complete, this Dual 601 ran and played records absolutely beautifully. A few images describing some of these steps follow.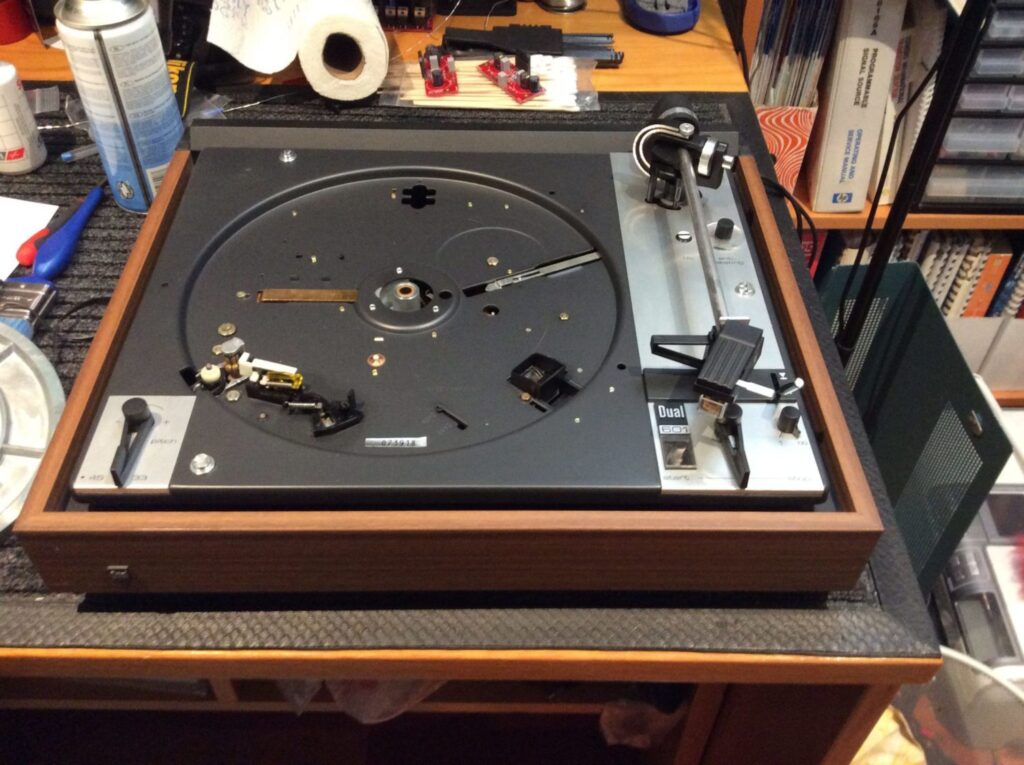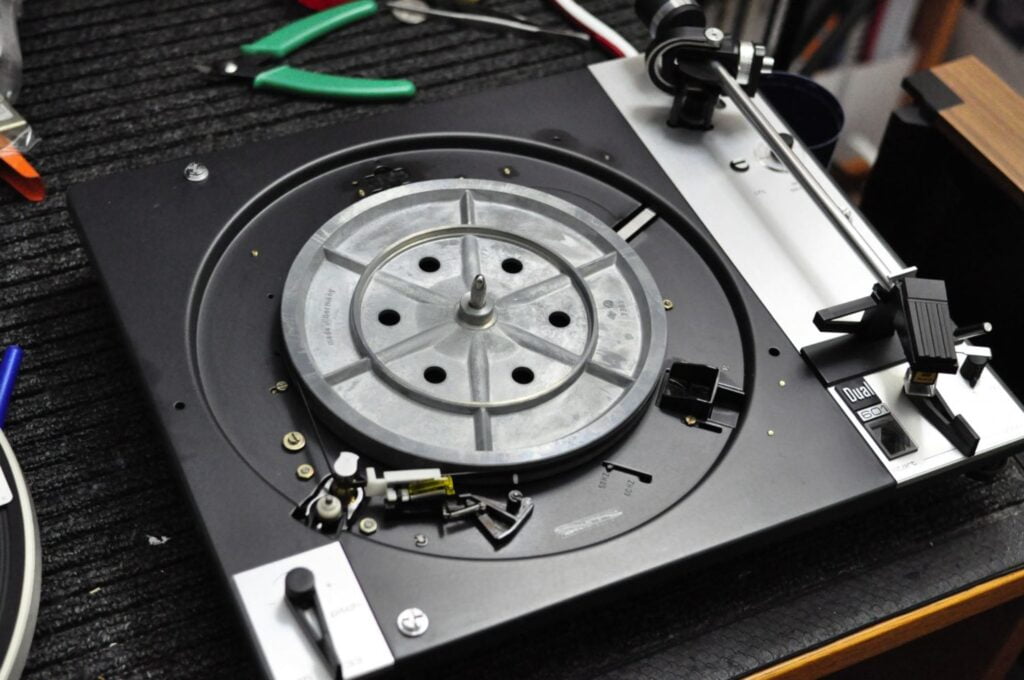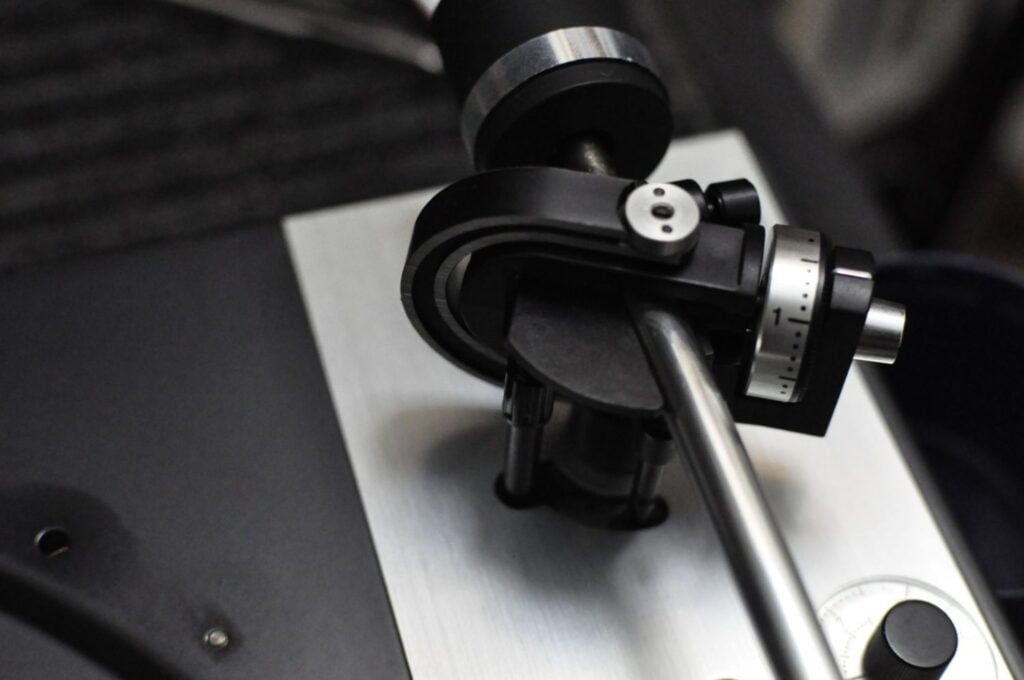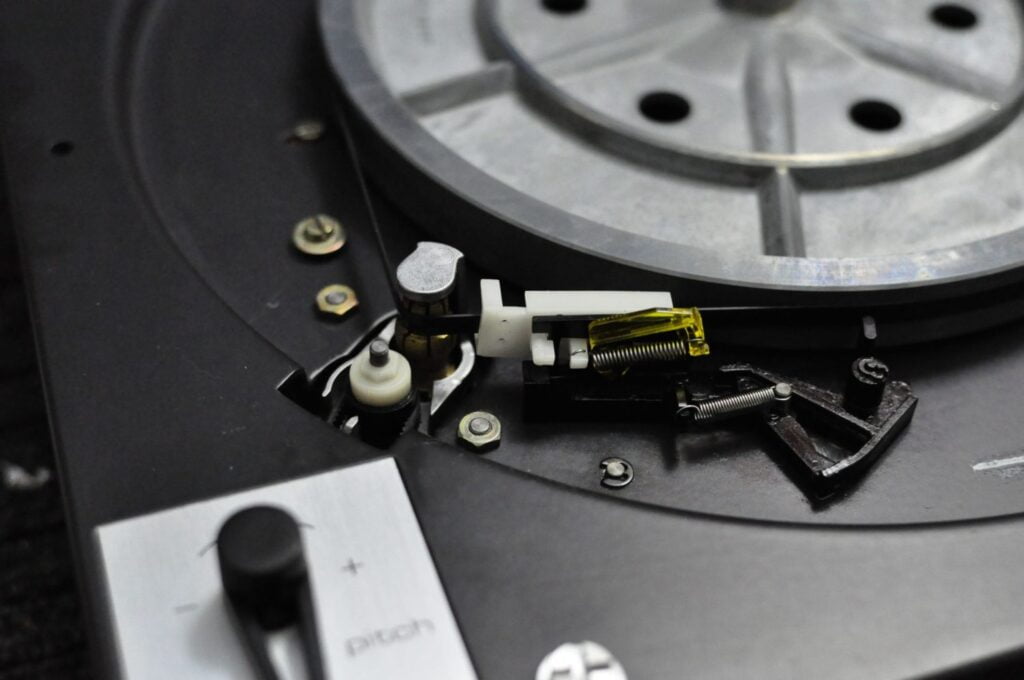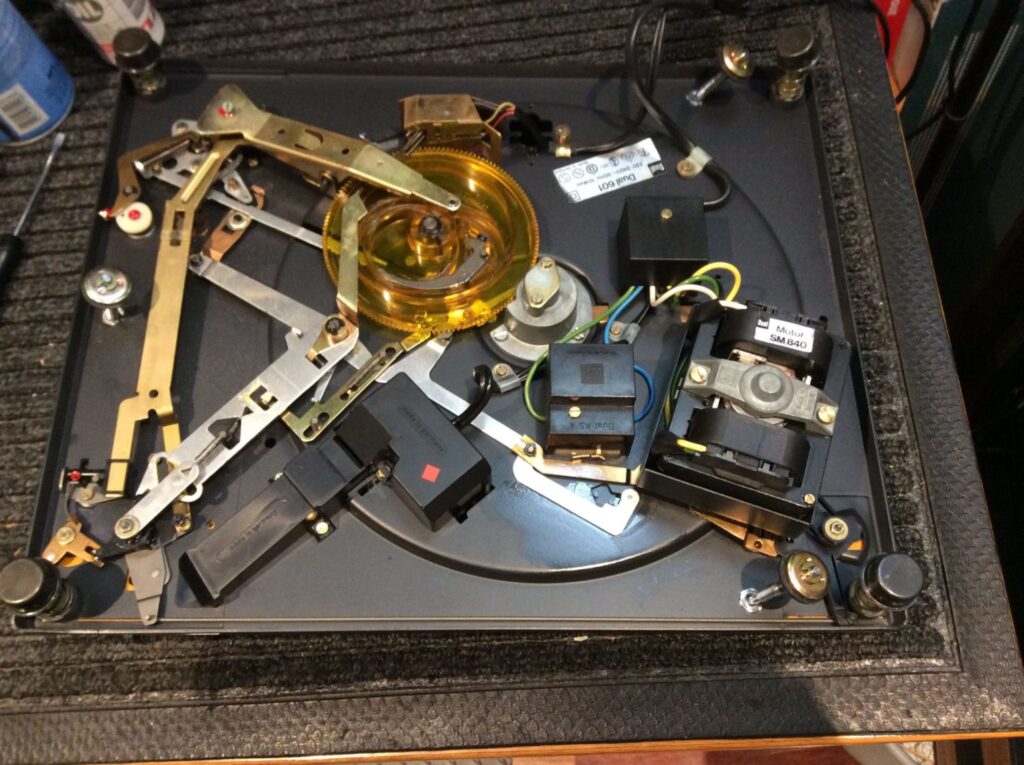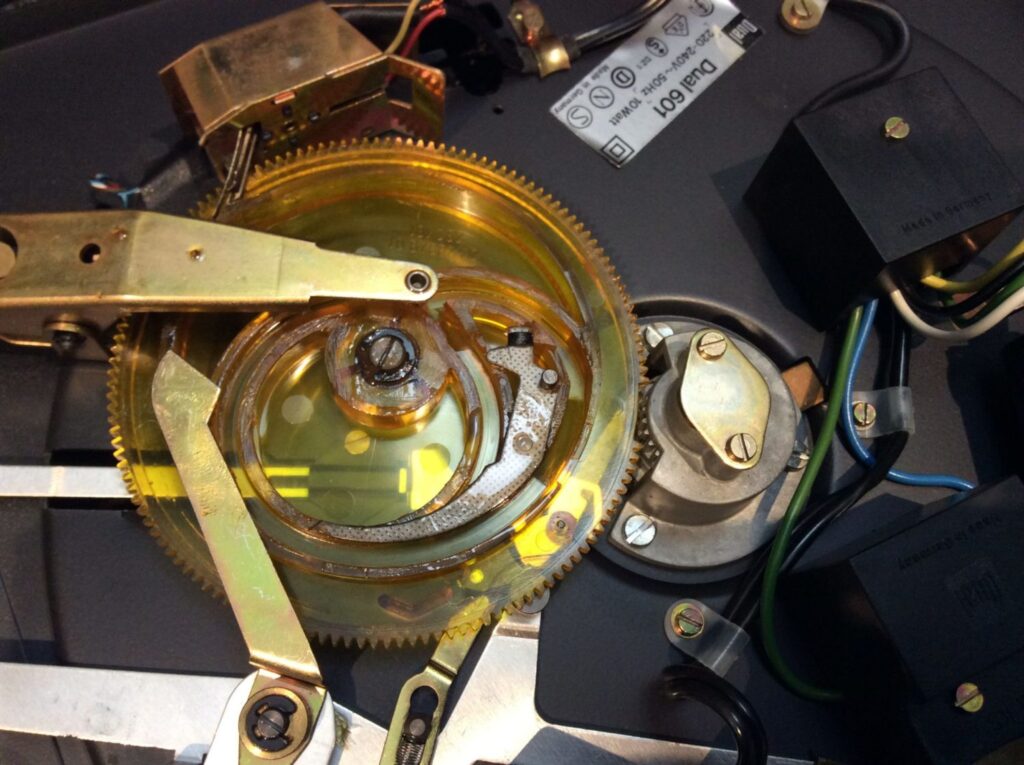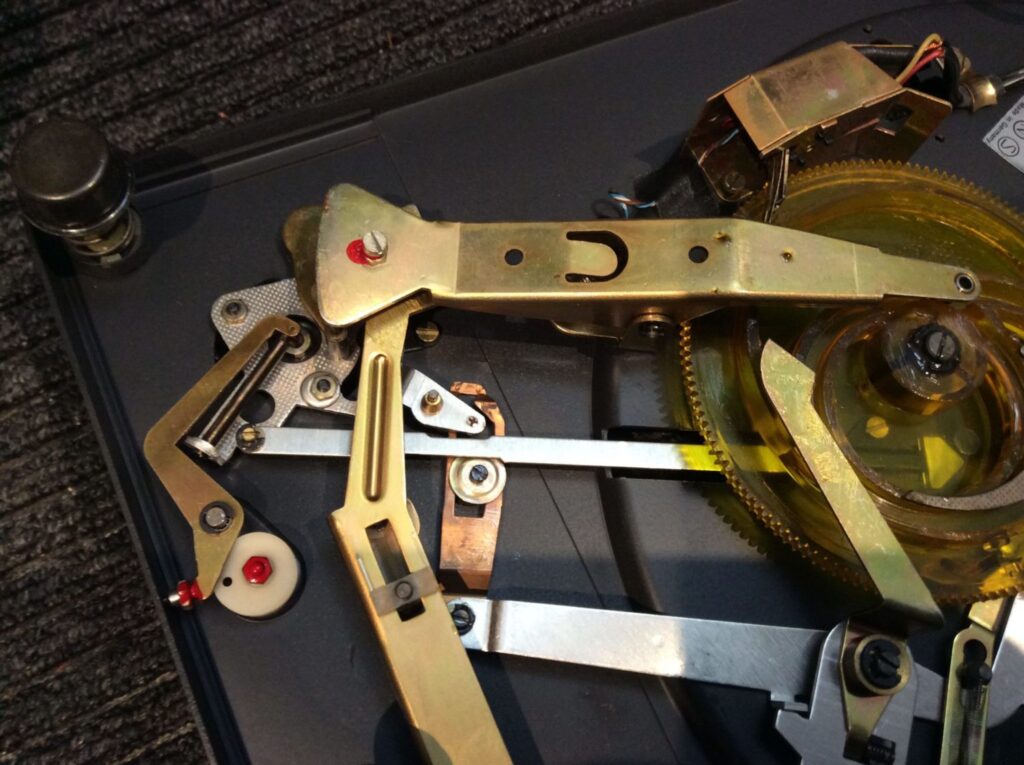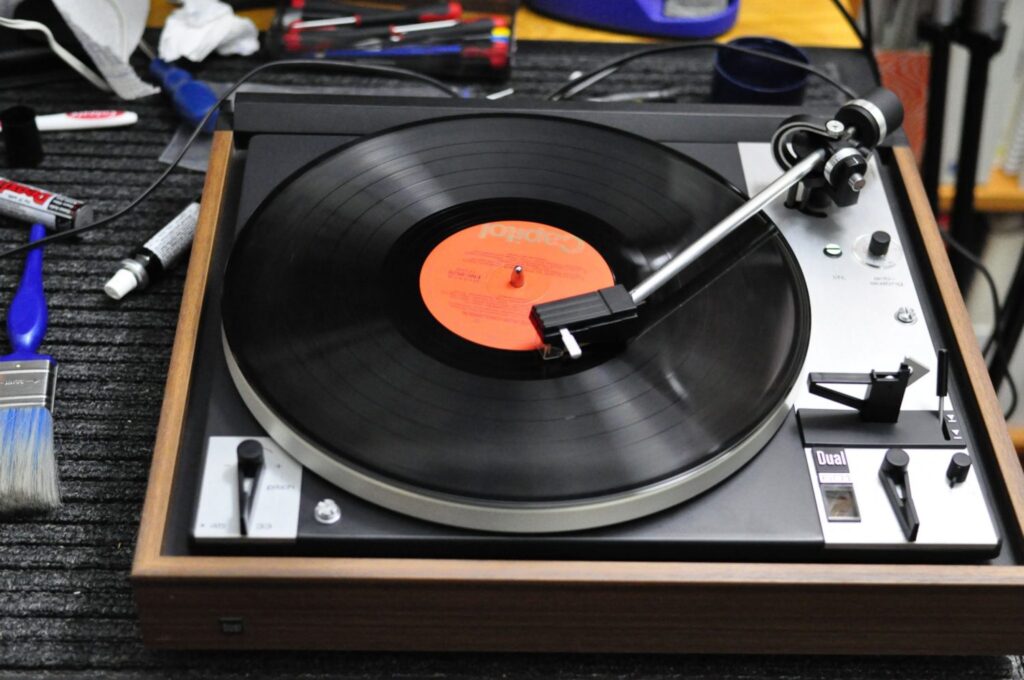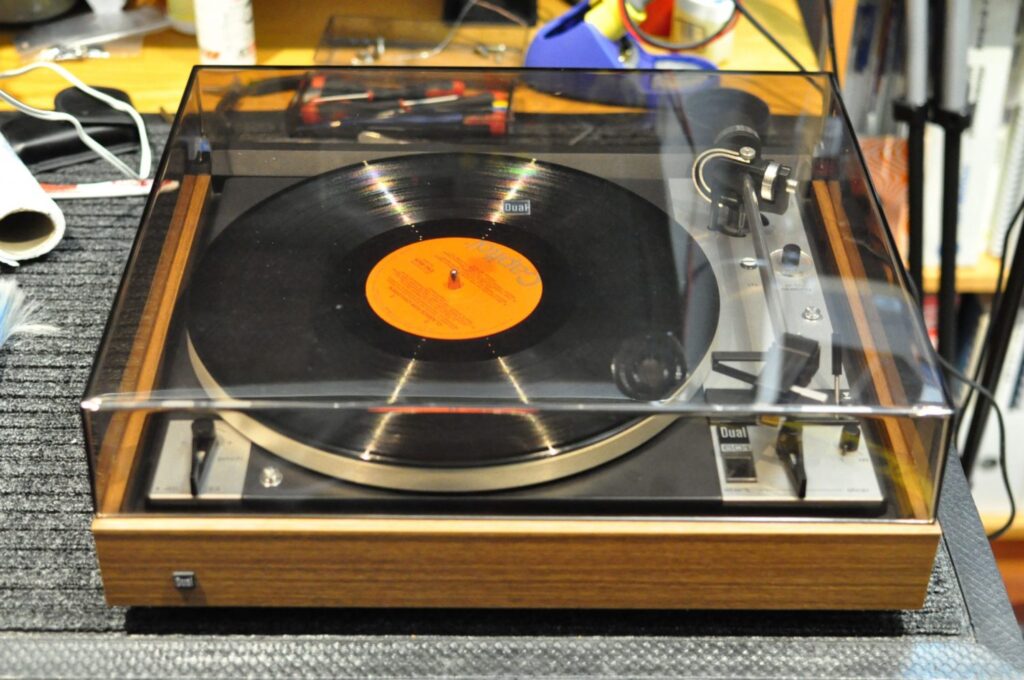 Dual 601 Belt-Drive Turntable
$500 - $1200 AUD
Pros
Solid metal and wood build
Servicability
Heavy flywheel and platter
Good sound quality
Cons
Quirky design aspects, including headshell
Low-mass arm limits cartridge options
Maintenance needed reasonably frequently