A customer of mine recently purchased some great new Accuphase gear, spurred on by me of course, and he kindly brought a couple of pieces over for me to look at.
First up, we have an amazing Accuphase  C-280 preamplifier. This was Accuphase's statement preamplifier in the 1980's and it is an amazing piece of engineering. With completely dual-mono construction, including two transformers, the C-280 also sports two sets of filter capacitors and two complete sets of phono, line and buffer amplifier blocks, in individual aluminium heatsink enclosures. The C-280 also has a full-featured phono pre-amplifier with adjustable gain settings, handy if you run a turntable with a moving coil cartridge.
You can read more about the Accuphase C-280 at The Vintage Knob. You should also check out the brochure on this historic model.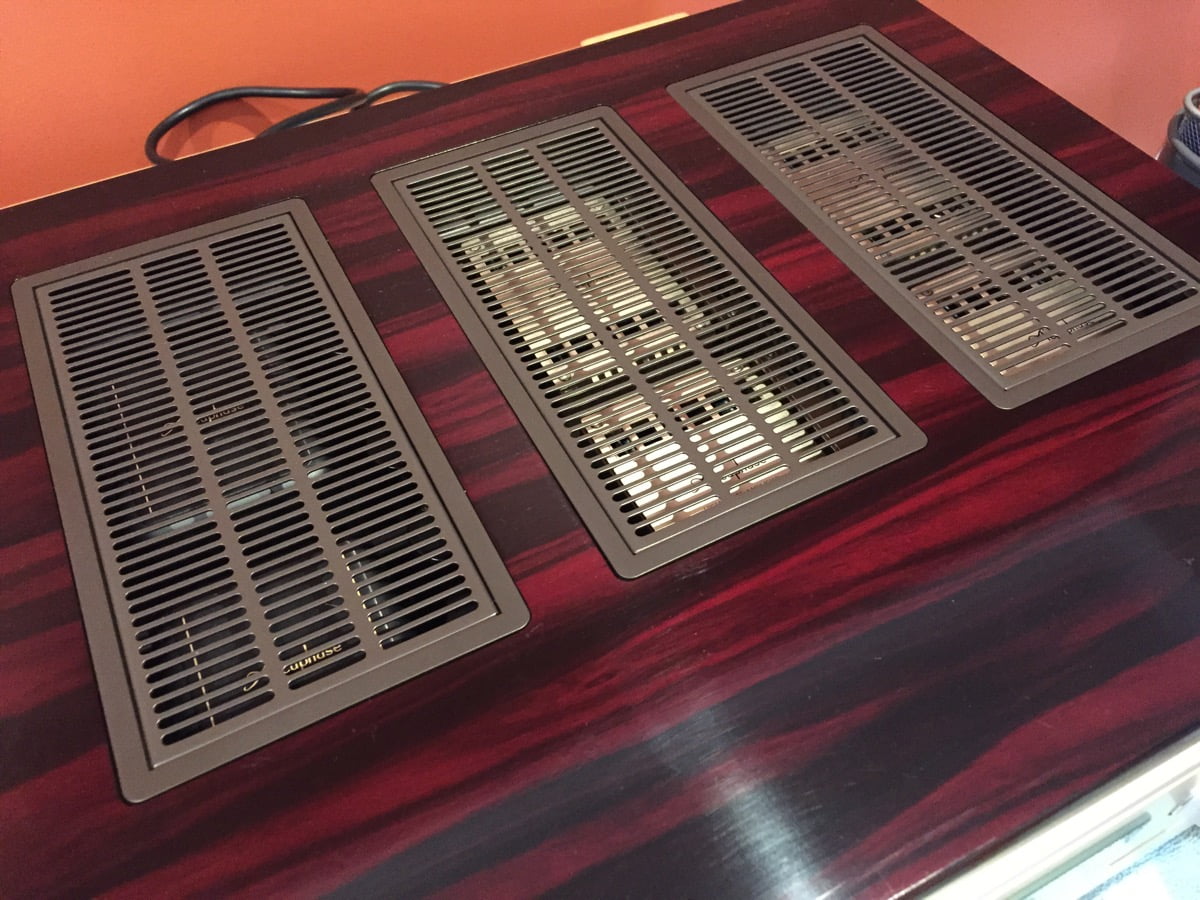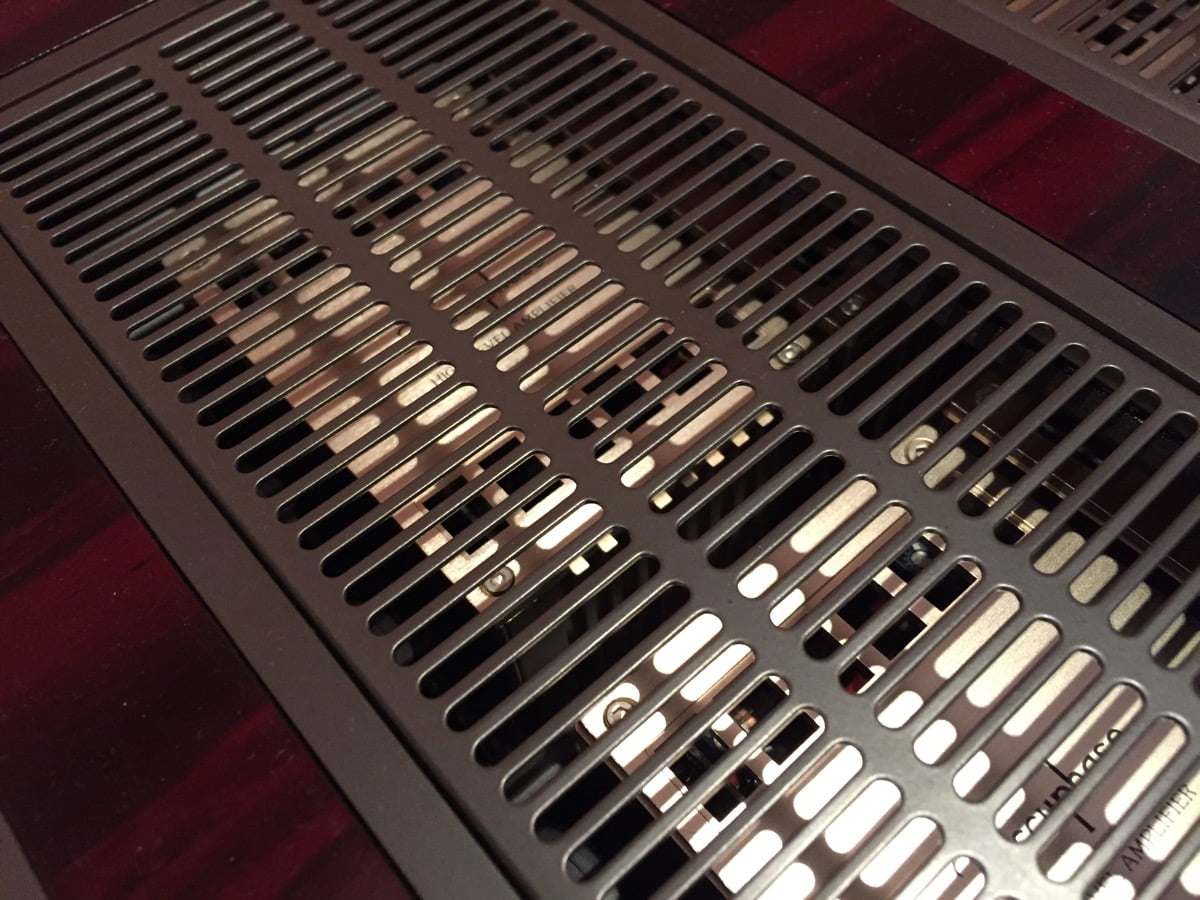 The second Accuphase piece Tim brought over was a gorgeous P-260 power amplifier. Again, sporting classic champagne styling, with dual analog power meters and drop-down aluminium front panel, this example also has a real wooden enclosure, an optional extra at the time of purchase. As always, the P-260 is seriously heavy, sounds sublime and is rated at 130 watts per channel into 8 ohms, with around 30 watts available in pure class-A, a nice design feature. The amplifier features MOSFET output devices and push-pull DC coupled amplifiers in all preceding stages.
You should have a good look at the P-260 brochure, as it explains all of the now trademark circuit features and design strengths.