The Kenwood KD-600 / 650 is a classic direct drive turntable from the late '70s. The KD-600 is a superb deck, for a number of technical reasons: 20 pole, 30 slot brushless motor, synthetic concrete-composite chassis, 3 kg platter, massive main bearing assembly and so on.
Need for Service
One way to tell the bearing needs service is if you've noticed a gradual increase in rumble, or if you can feel any wobble in the platter if you GENTLY press on either side of it. The bearing tolerances in this deck are such that you should feel no wobble with a properly maintained bearing.
Here are a few images of the process on my own Kenwood KD-600 with custom armboard and Jelco SA-750D tonearm.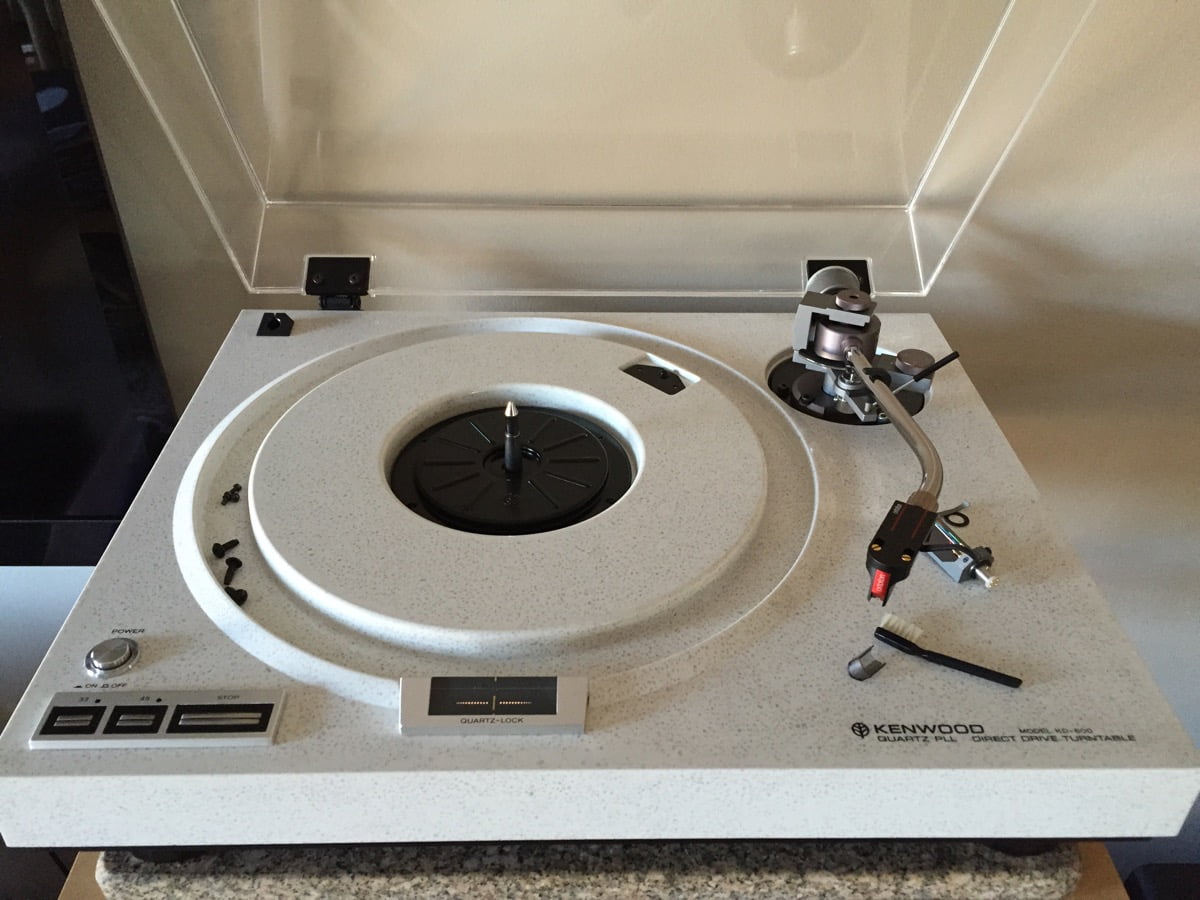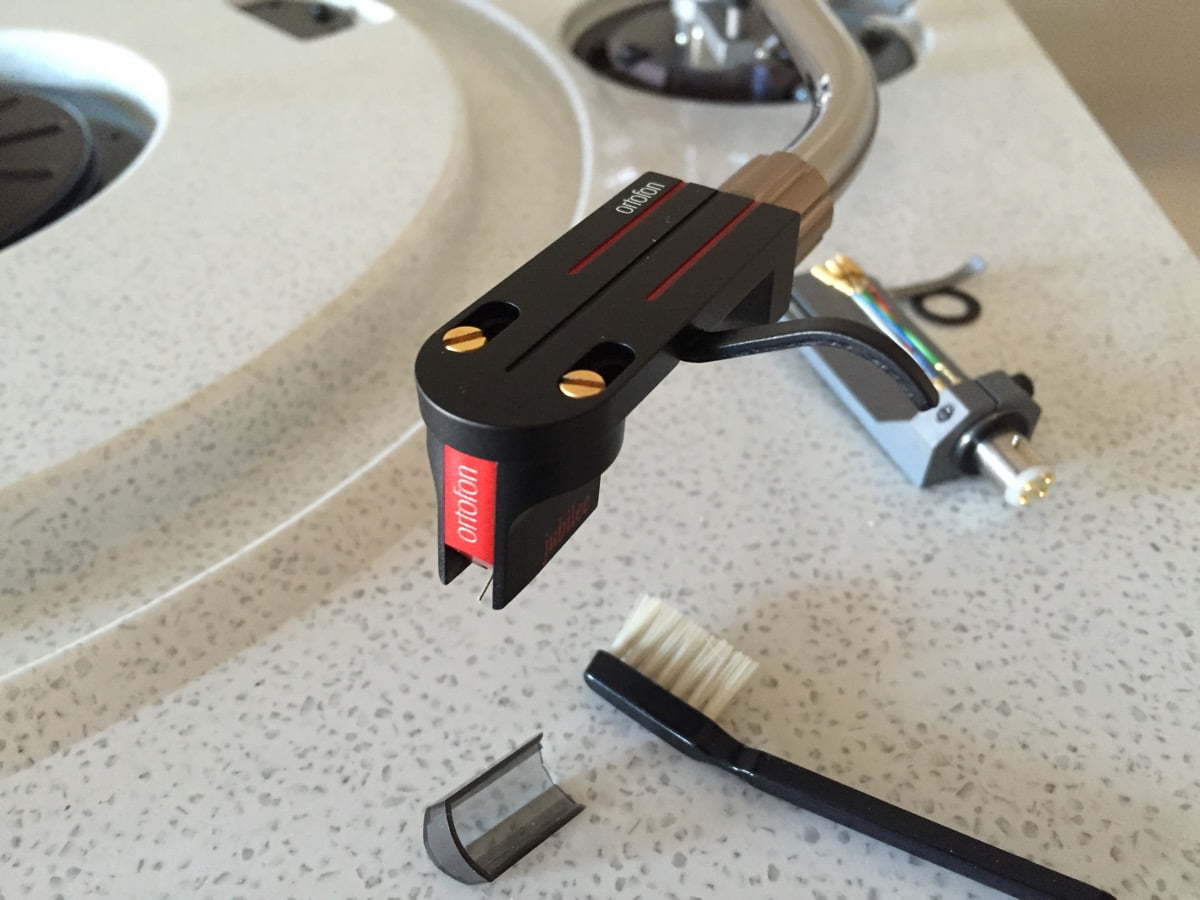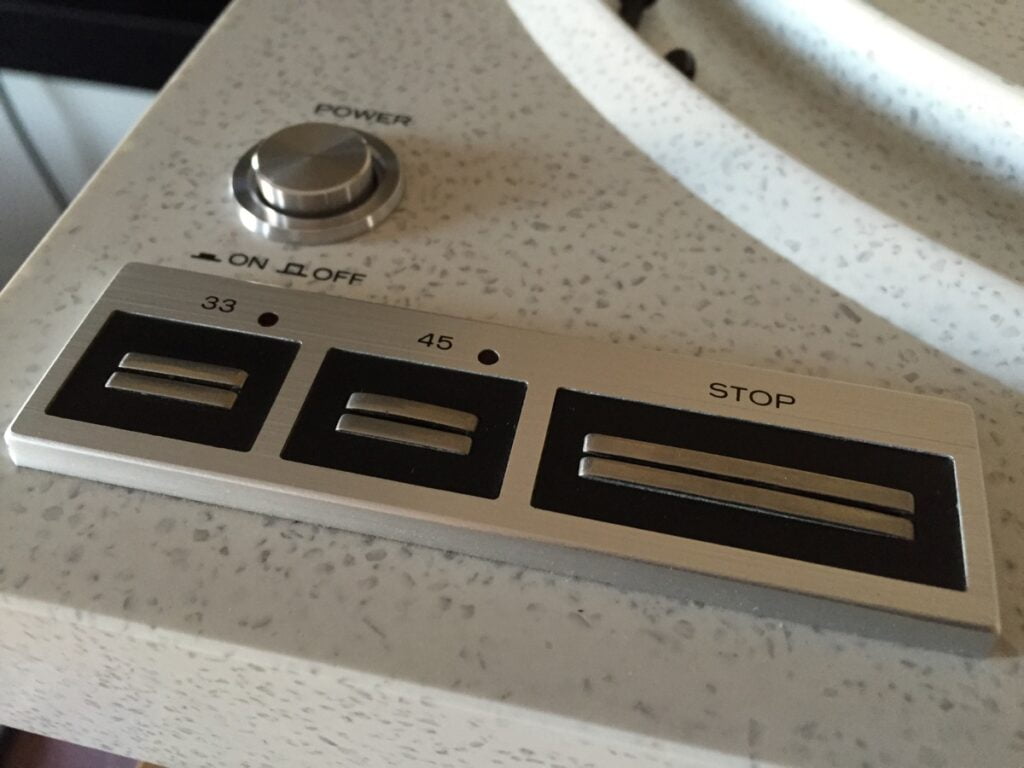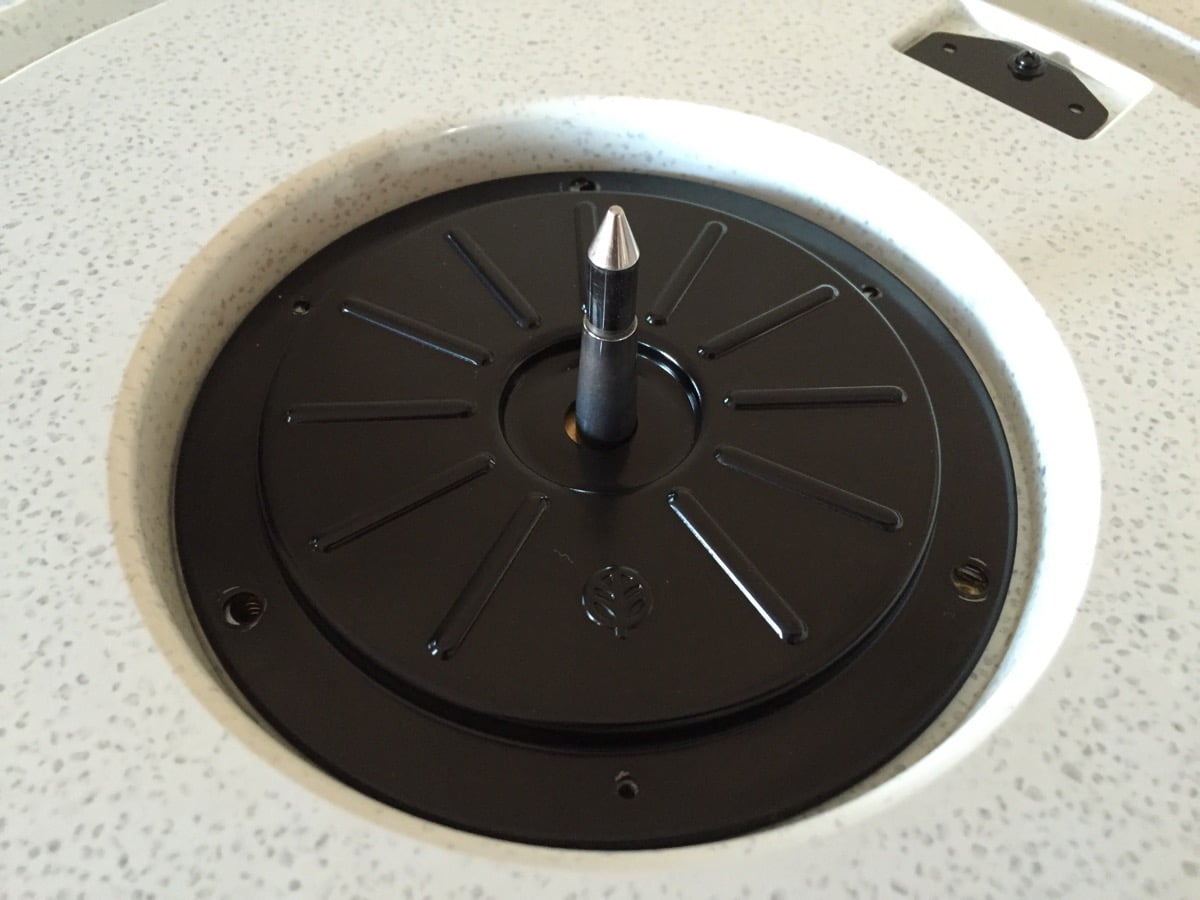 Bearing Access
The KD-600 bearing assembly is serviceable from above or below. The bottom of the bearing assembly features a metal bearing cap and rubber sealing gasket held on by three small screws. This can be removed and oil added to the reservoir section of the bearing.
However, this is not the ideal method. Instead, I prefer to remove the platter, motor top-plate and rotor, with integral spindle bearing shaft. This exposes the whole of the inner bearing well, which is cleaned before adding a few drops of quality synthetic bearing oil to the bearing.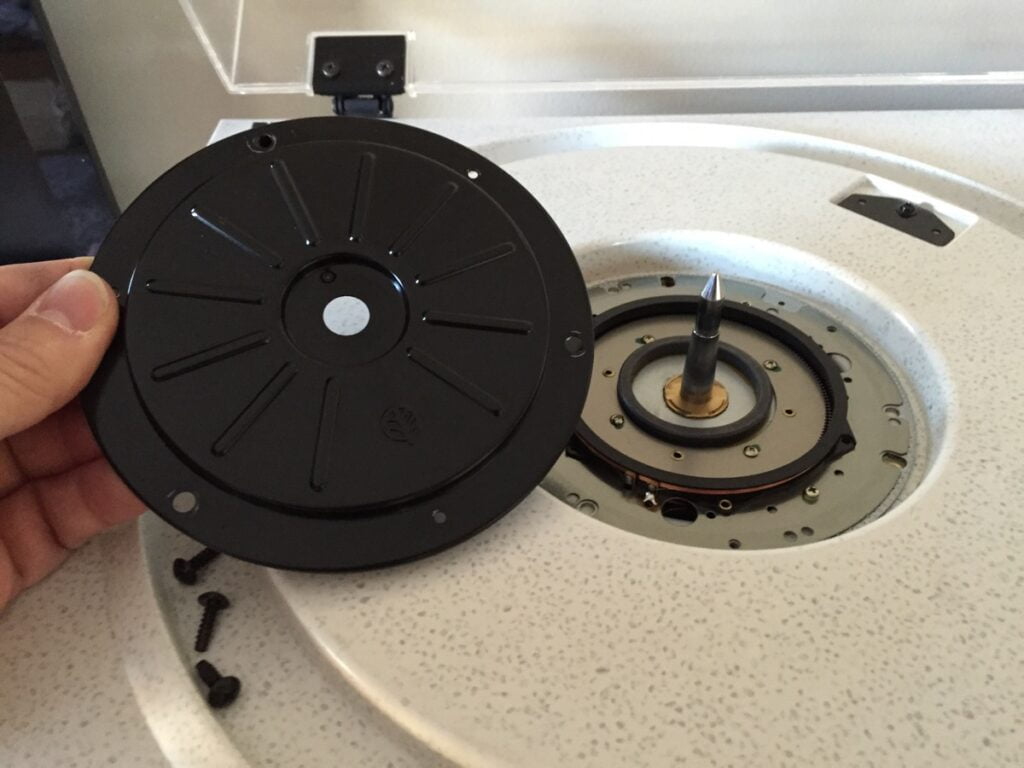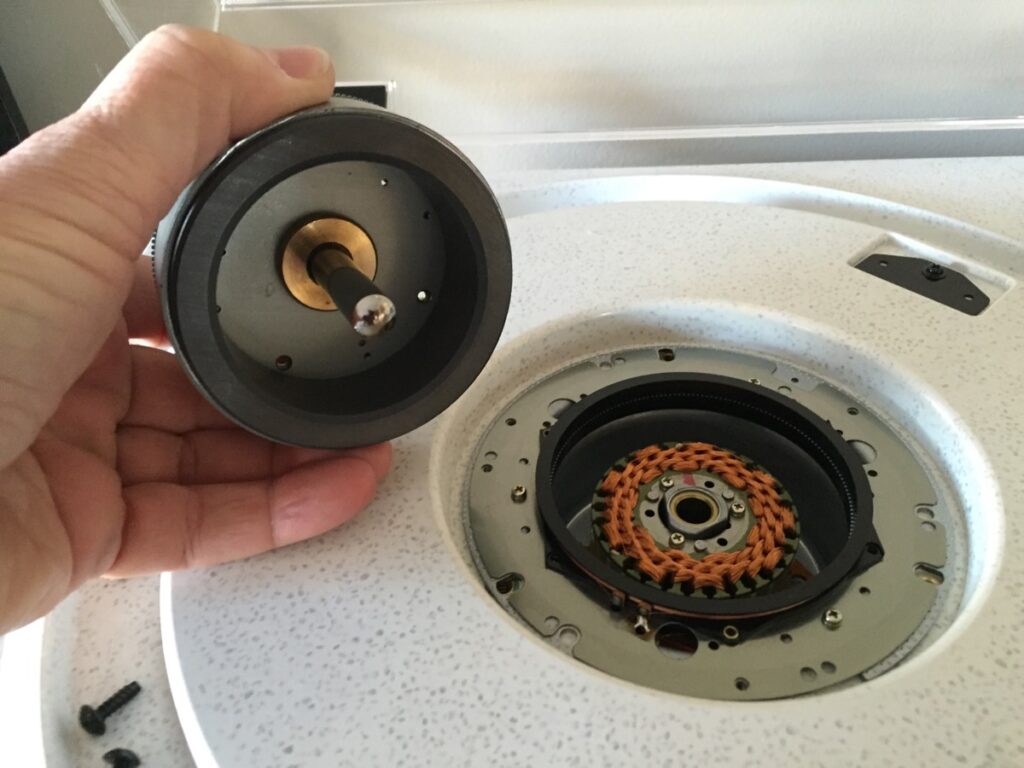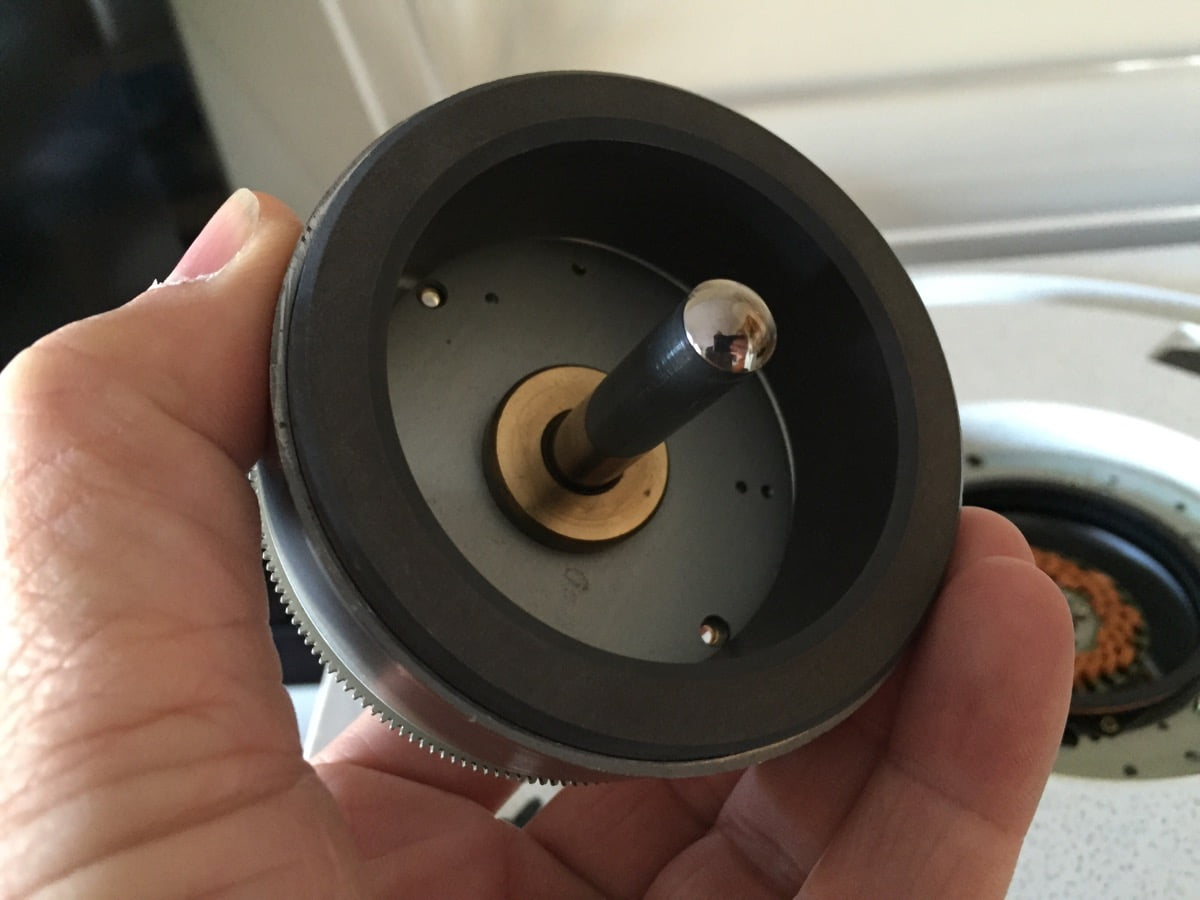 Bearing Service
You want to be sure to use lint-free cleaning materials so as not to leave any fibres in the bearing that could become caught between the well and shaft. It's also extremely important not to overfill the bearing – I use an oiler stick which allows me to deposit the correct number of drops of oil in the bearing. NEVER just pour oil straight in as you will overfill it and oil will spill out into other parts of the motor.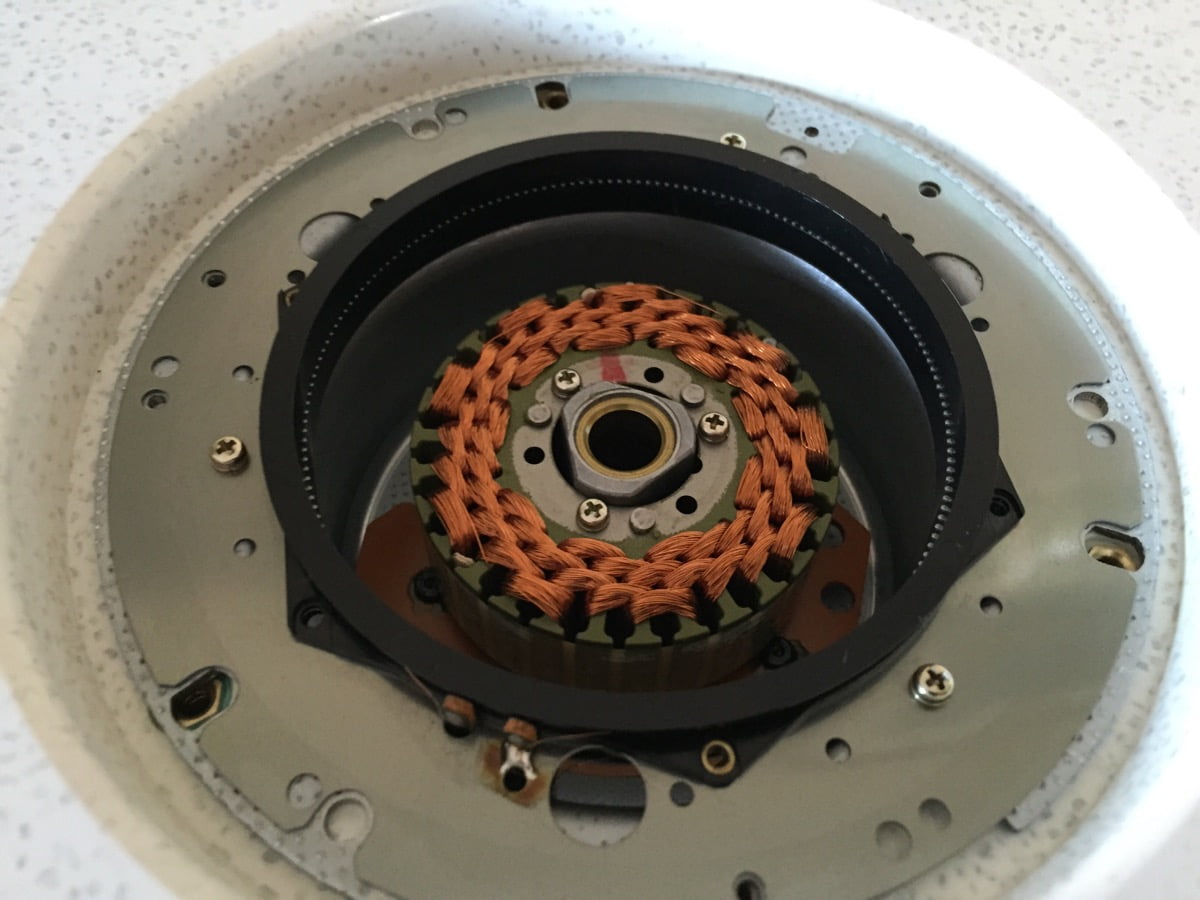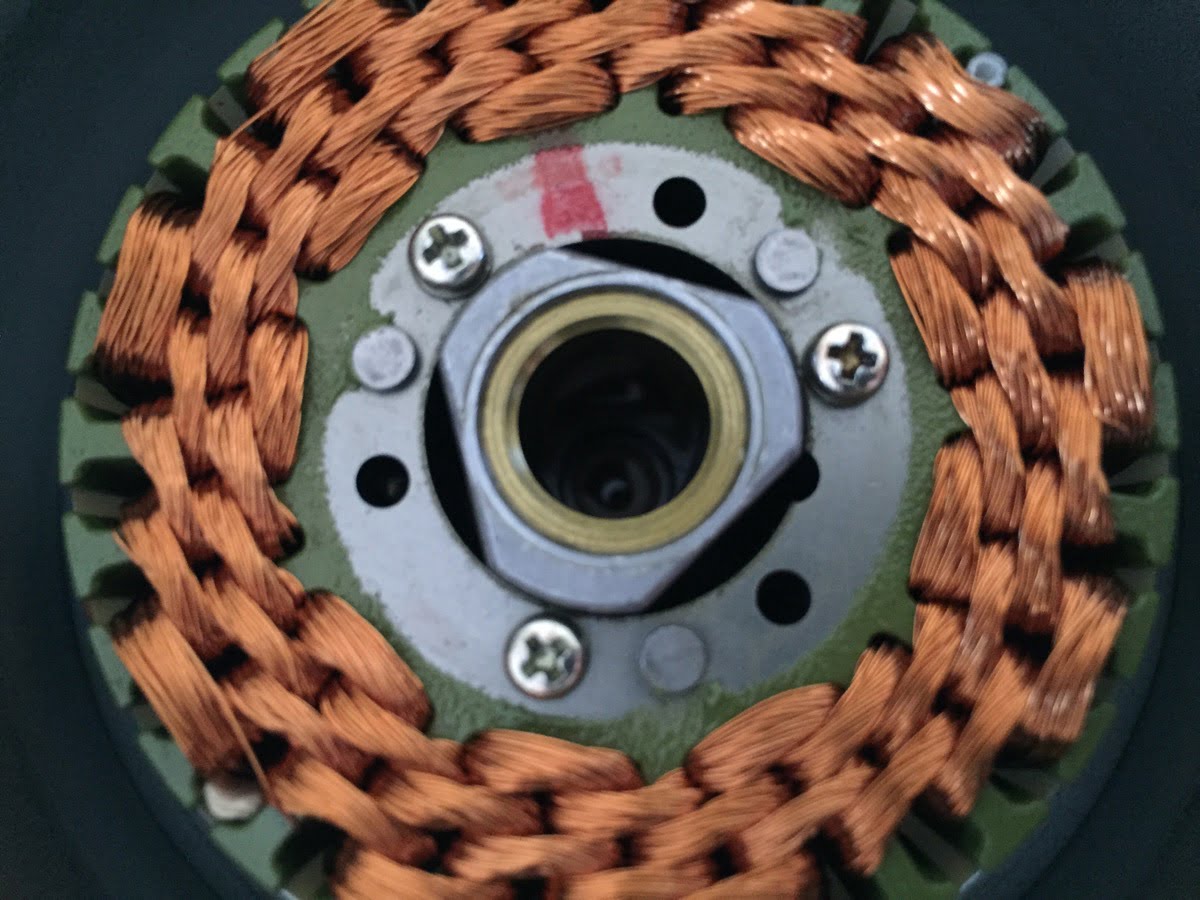 Reassembly
Once you have the correct amount of oil in the clean bearing, it's time to reinstall the rotor into the motor. As I mentioned, these are tight-tolerance motors. On my deck, it takes several hours for the rotor to displace air inside the bearing and drop into place.
Never force this part of the process, just allow it to settle back down naturally into place. You can spin the spindle in your fingers, by all means, just don't press down on the rotor – we don't want to create a high-pressure situation inside the bearing.