For those who haven't heard an Accuphase E-303, they really are one of the sweetest sounding integrated amplifiers ever made. Come with me as I repair and overhaul one.
Given everyone's sitting at home dealing with the Coronavirus, I decided to finish this Accuphase E-303  article, for your reading pleasure. I started writing this one 18 months ago, that's how many articles I have in the pipeline. I've clearly got a bit of catching up to do.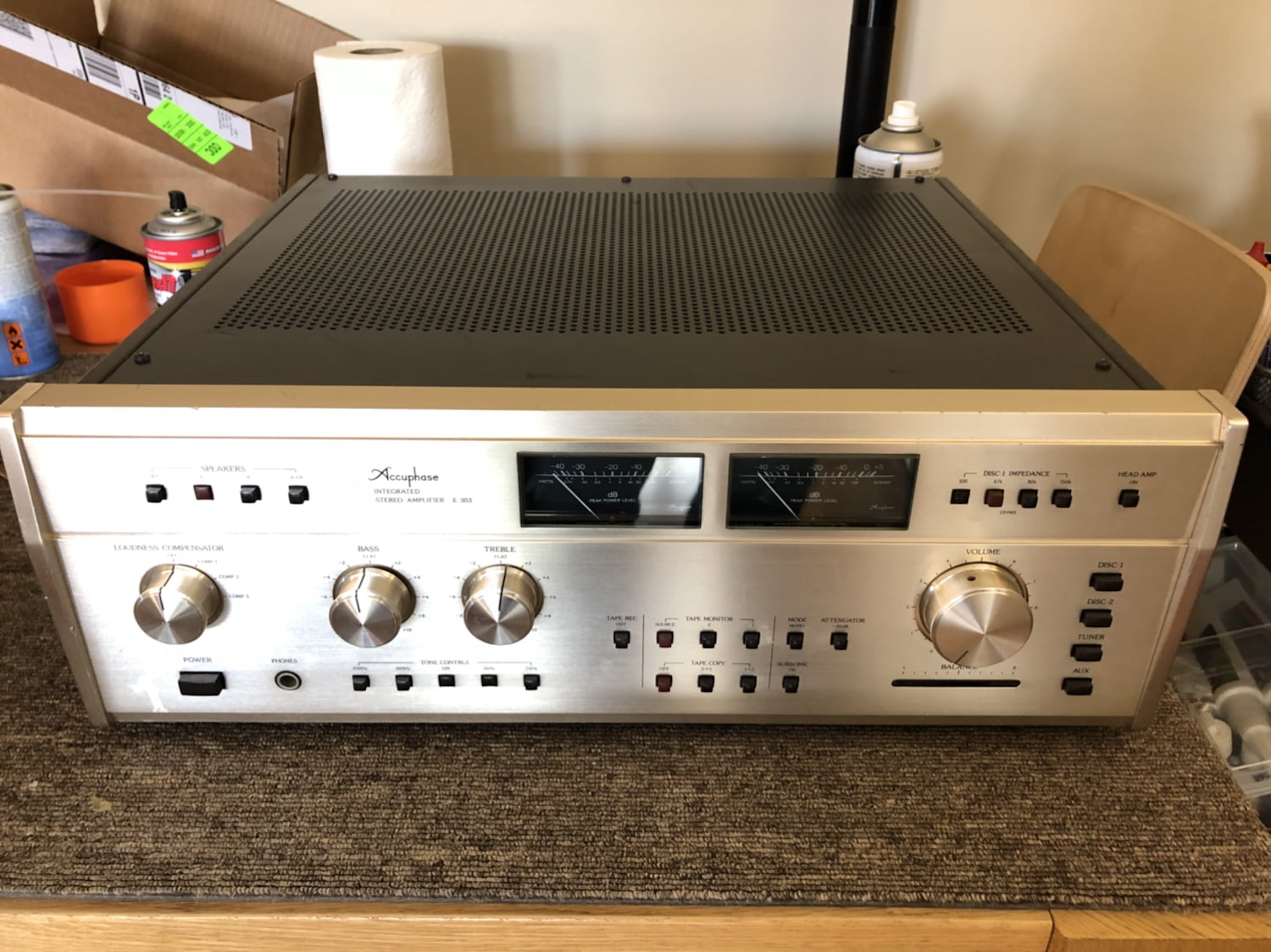 The Accuphase E-303 is a heavy, full-featured integrated amplifier with MOSFET output devices, superb sound and robust construction. I listen to every piece of equipment I work on and, out of hundreds of integrated amps I've heard, a well-sorted E-303 like this is one of the sweetest sounding integrated amps you'll find.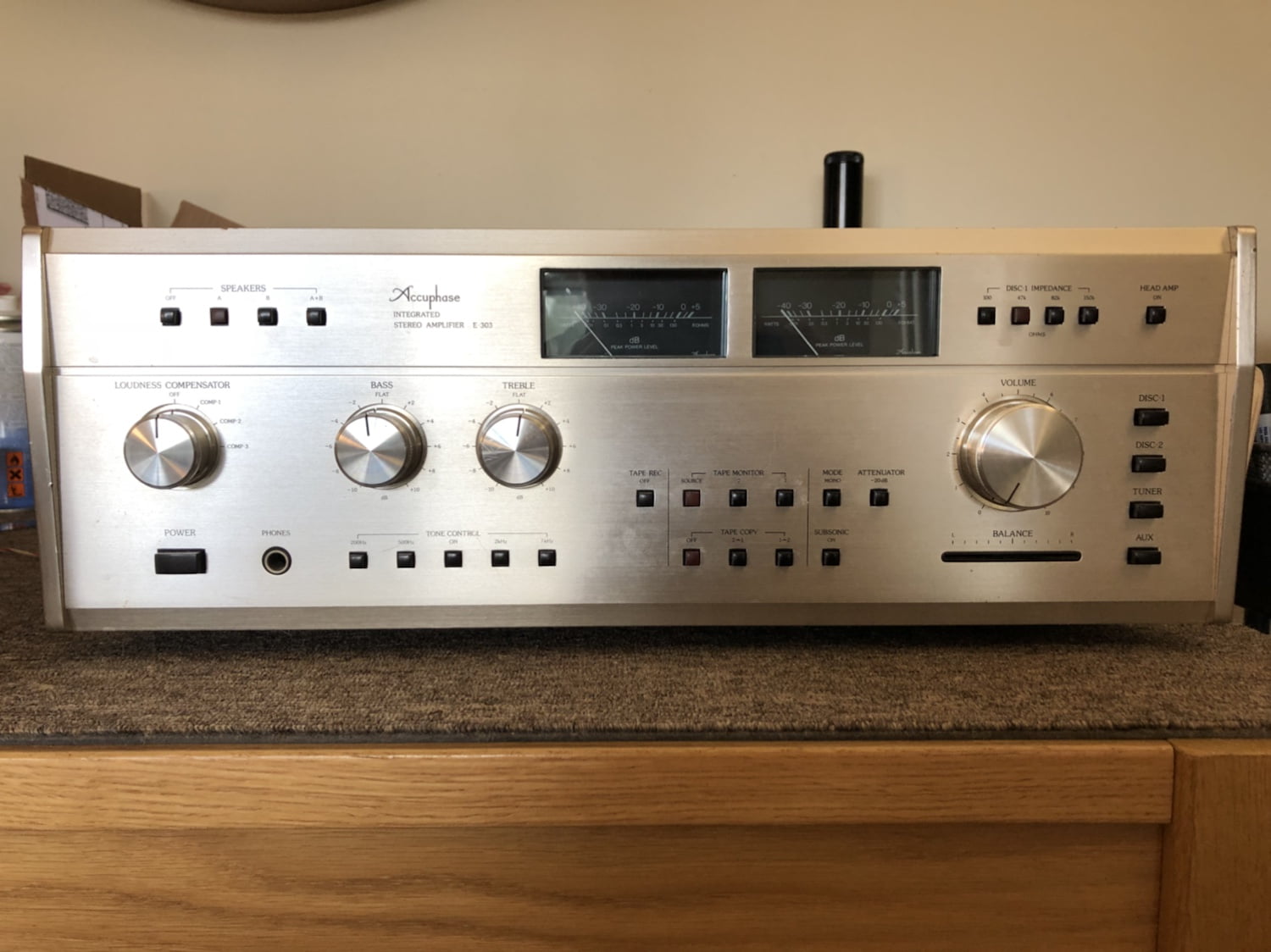 Accuphase released the E-303 integrated amplifier way back in 1978. Back then it cost 245,000 Japanese Yen, roughly equal to $3750 AUD or the price of a new small car, 40 years ago. You can imagine the equivalent cost now, allowing for inflation. I calculated it an eye-watering roughly $20K AUD…
Whatever the price, Accuphase really hit it out of the park with this model and the E-303 and E-303X  remain incredibly popular. They change hands for around $1500 – $2000AUD and at these prices, compared to new gear, they are an absolute bargain.
By the way, if you like Accuphase articles and equipment, make sure you read about my Accuphase E-202 and Accuphase M-60 restorations. I also have Accuphase E-206, E-301, P-20, P-300, T-105, T-100, DC-330, C-200L, C-230 stories in the pipeline.
Accuphase E-303 Specifications
As usual, specs come courtesy of HiFi Engine:
Power output: 130 watts per channel into 8Ω (stereo)
Frequency response: 20Hz to 20kHz
Total harmonic distortion: 0.08%
Damping factor: 80
Sensitivity: 0.125mV (MC), 2.5mV (MM), 160mV (line)
Signal to noise ratio: 72dB (MC), 86dB (MM), 100dB (line)
Output: 160mV (line), 1.3V (Pre out)
Load impedance: 4Ω to 16Ω
Semiconductors: 113 x transistors, 2 x IC, 18 x FET, 39 x diodes
Dimensions: 445 x 160 x 370mm
Weight: 20kg
Problems With This Accuphase E-303
This E-303 had many issues, mostly due to neglect and poor quality previous work. Here's a summary of what my inspection revealed:
She'd been neglected and had sat in a shed somewhere for a long time.
She'd been dropped at some point and many of the back panel connectors had been epoxied back in place.
Someone had attempted to repair a broken mute relay, failed and then taken the mute relays out of circuit by cutting the power wires to the board.
She was filled with dust, dirt
There were several bad connectors and many dry joints
Many capacitors needed replacement
All adjustments were way out with massive DC offsets in both channels
Some intermittent popping sounds in one channel
Clearly this E-303  needed significant TLC. Note though that each job is different and this one had a budget limit. The brief was repair and overhaul as necessary. It was not a full restoration and therefore many good original parts remain.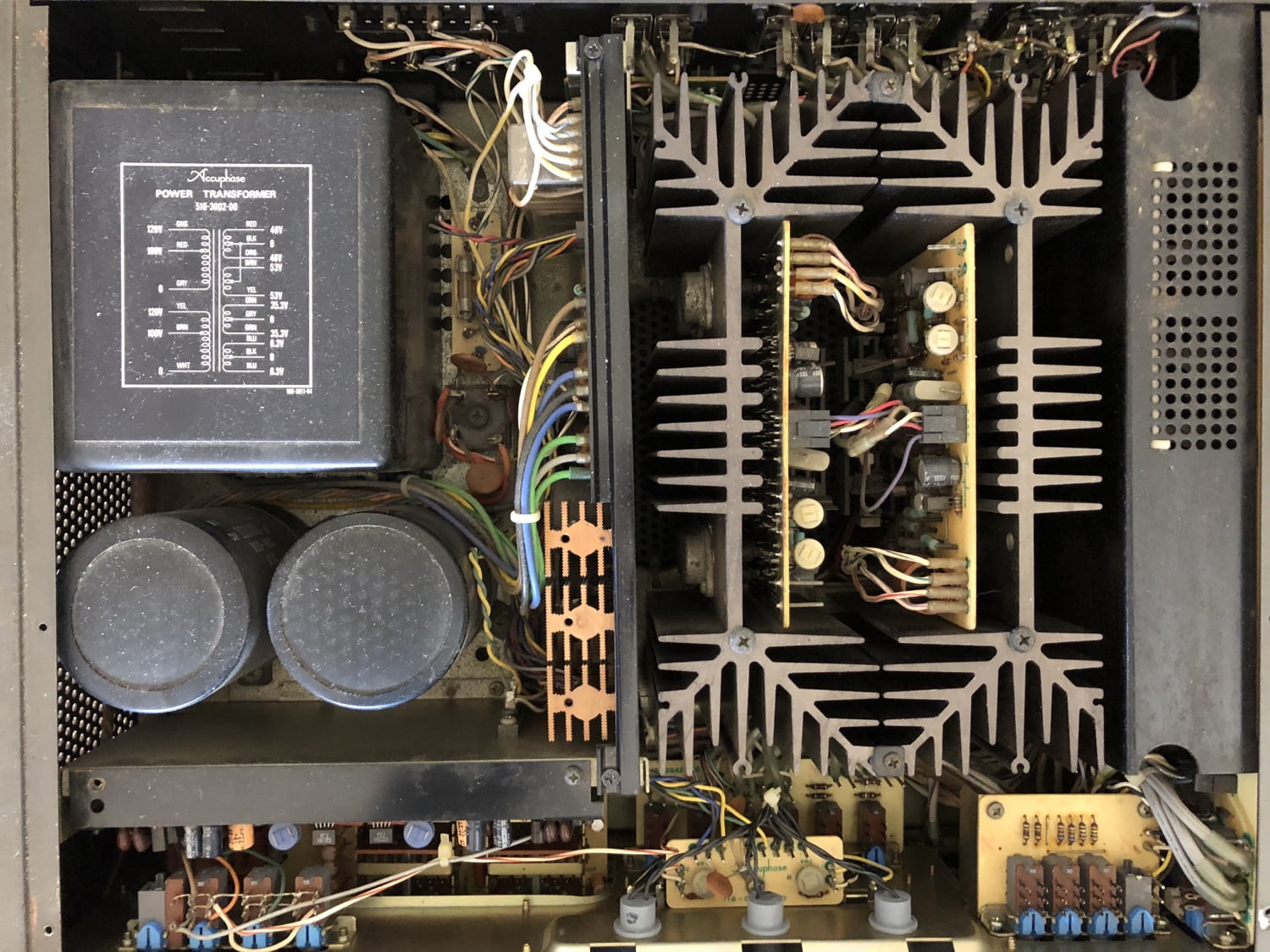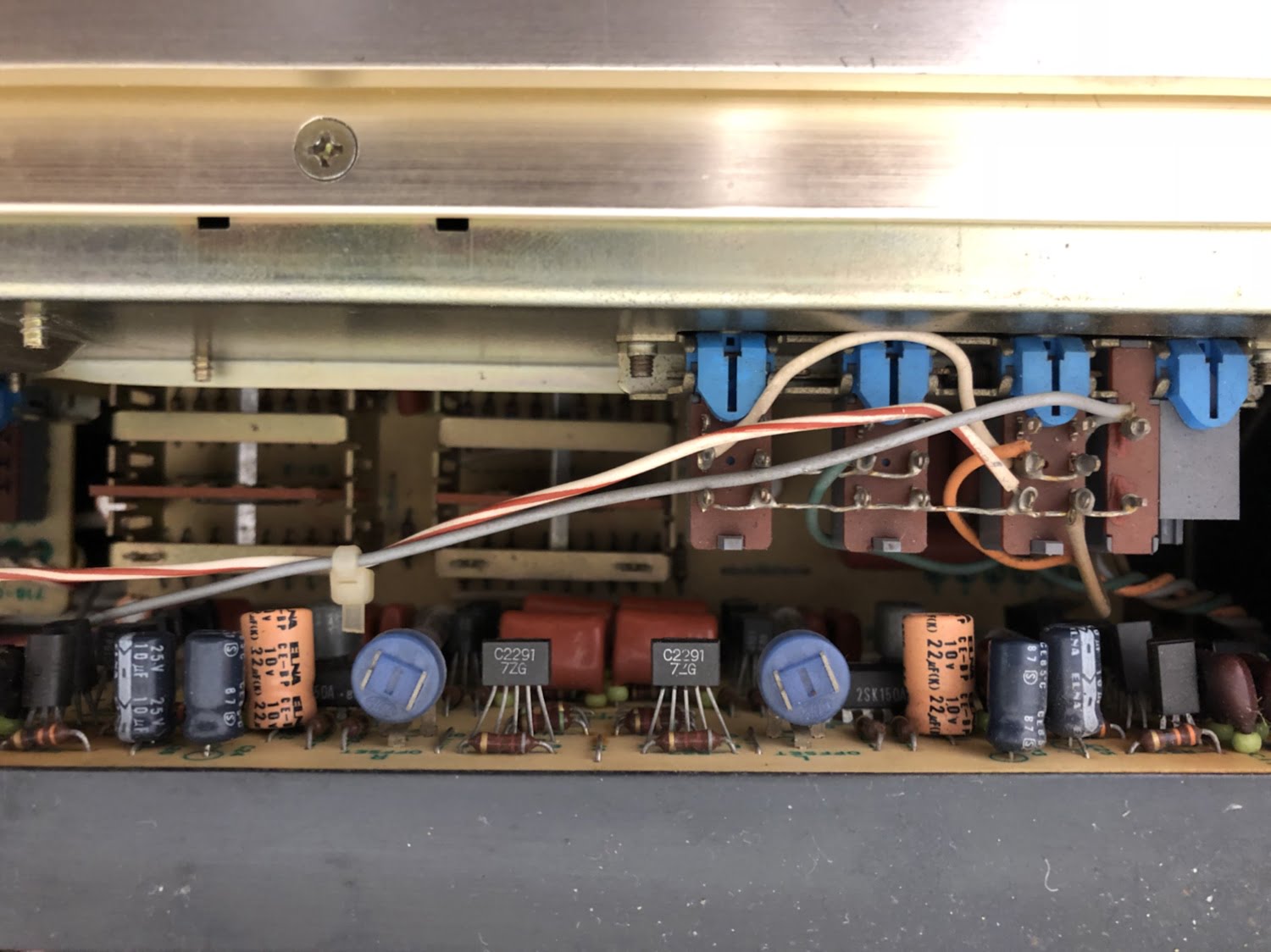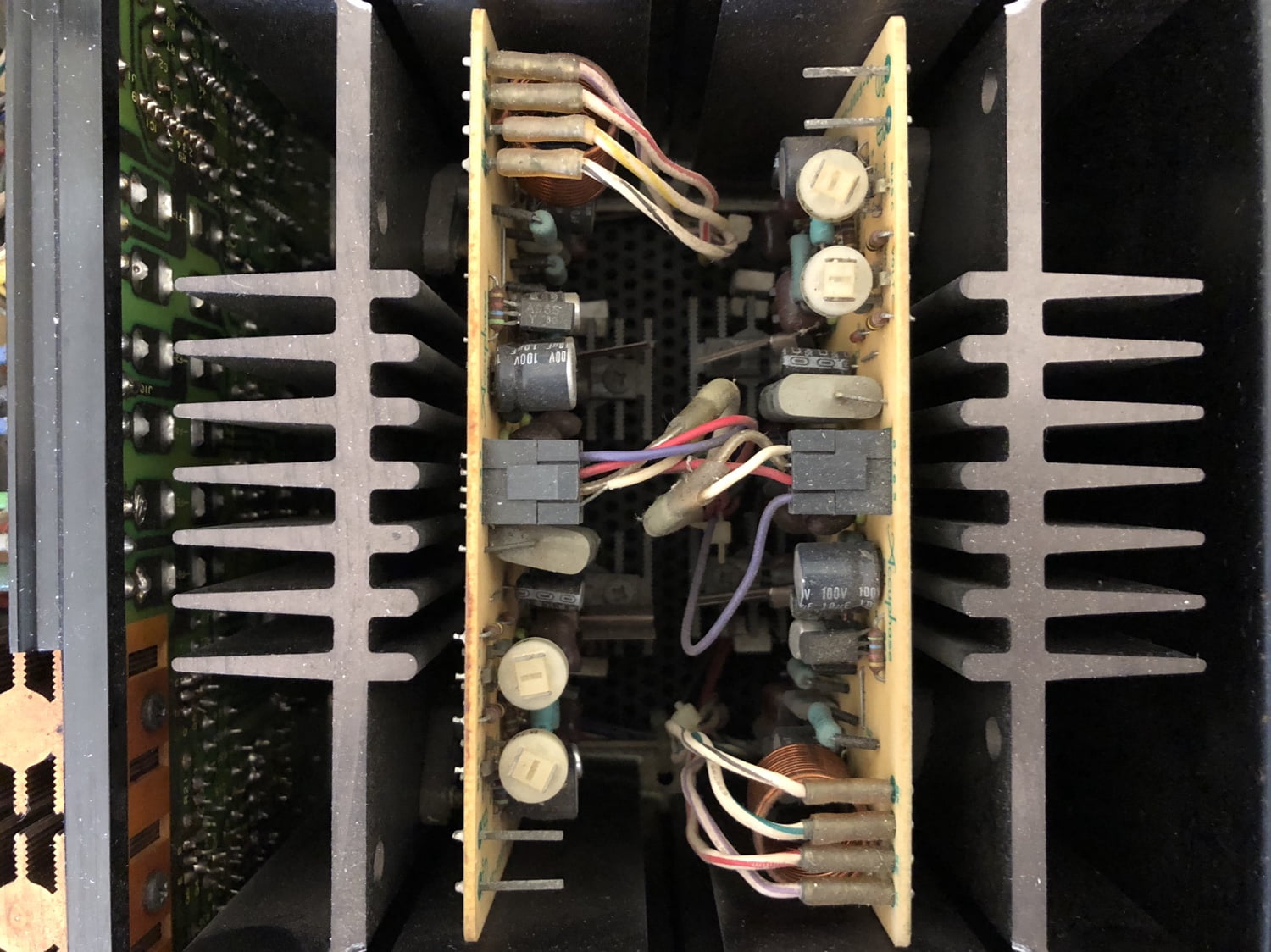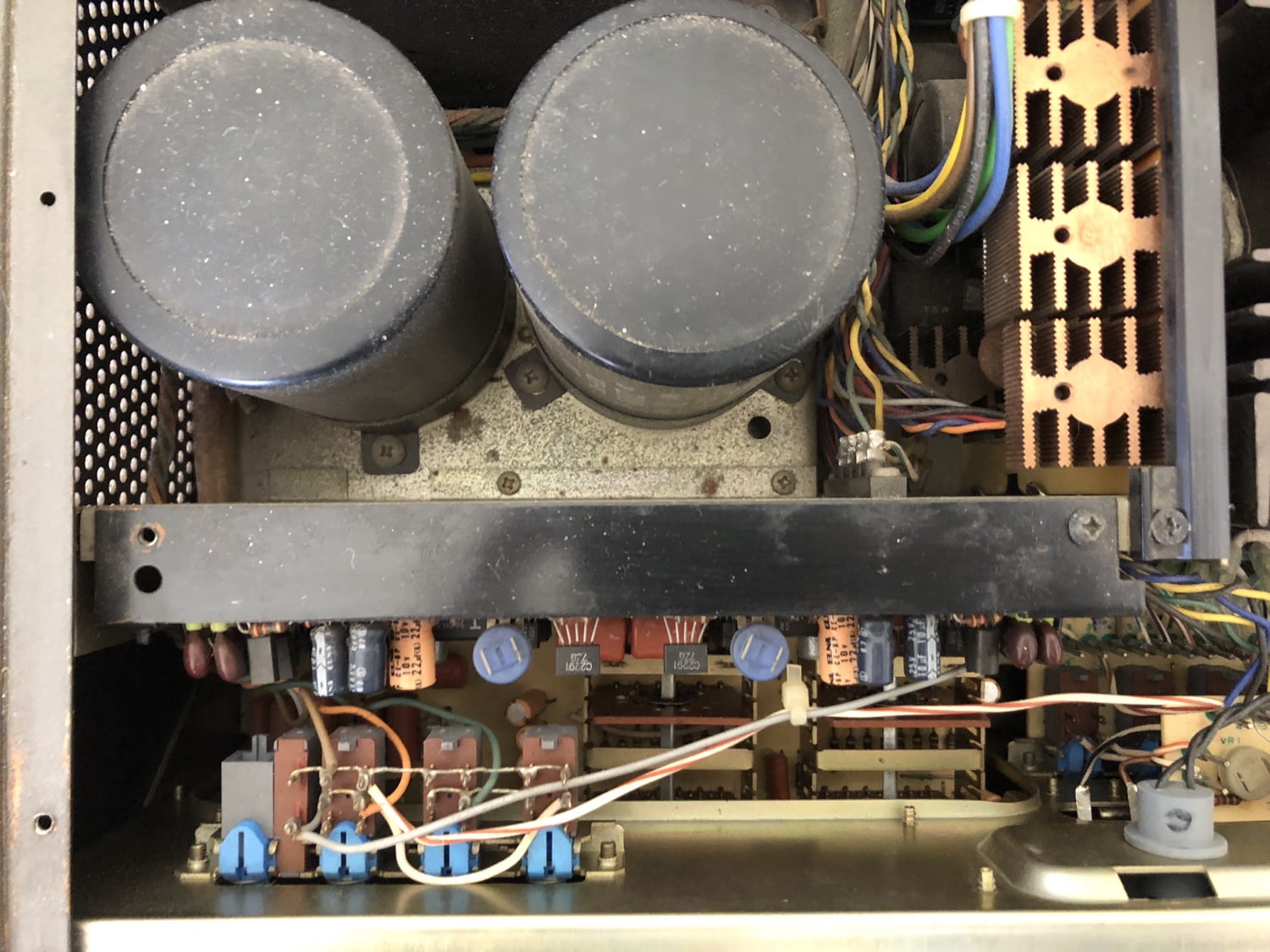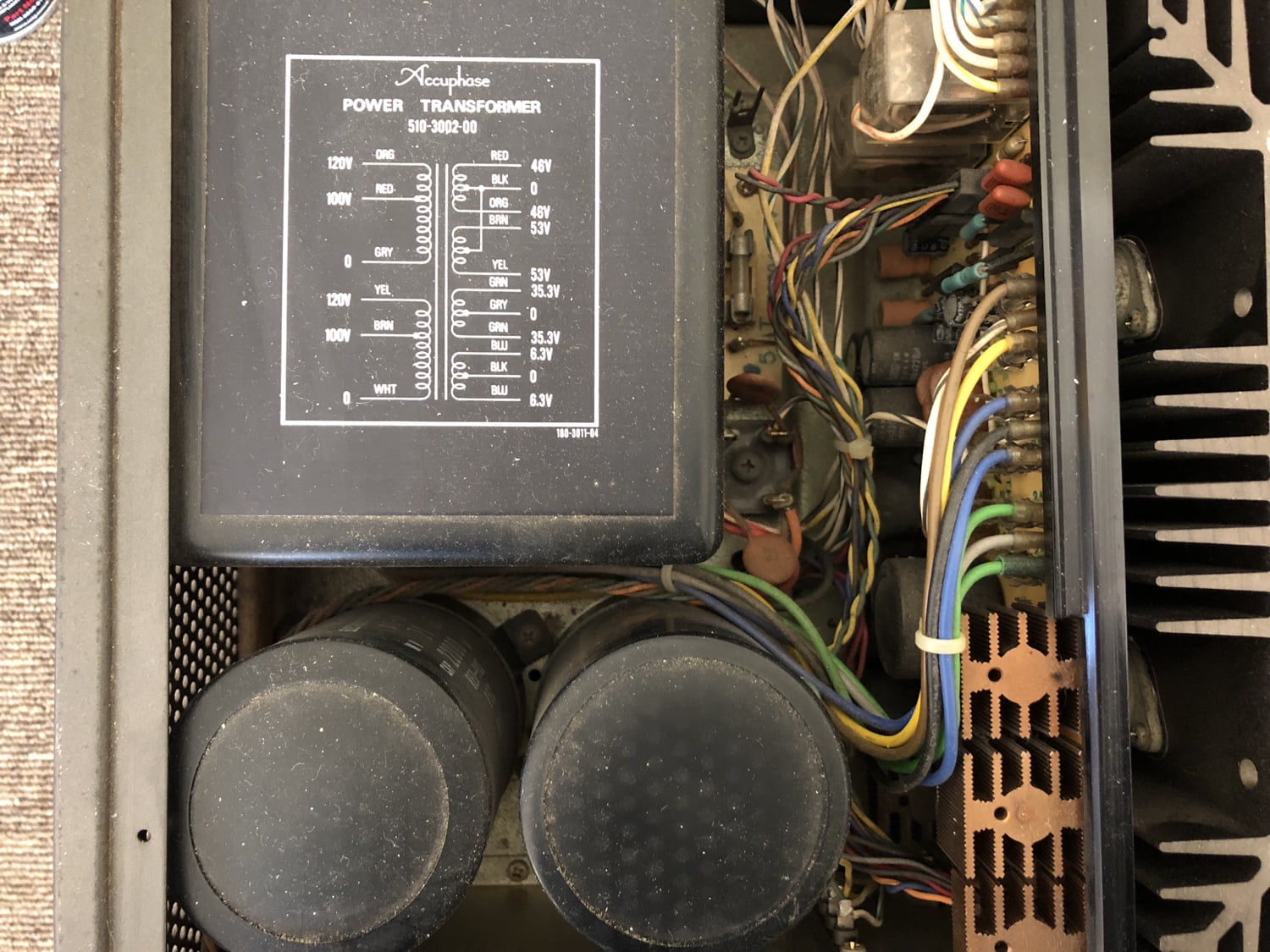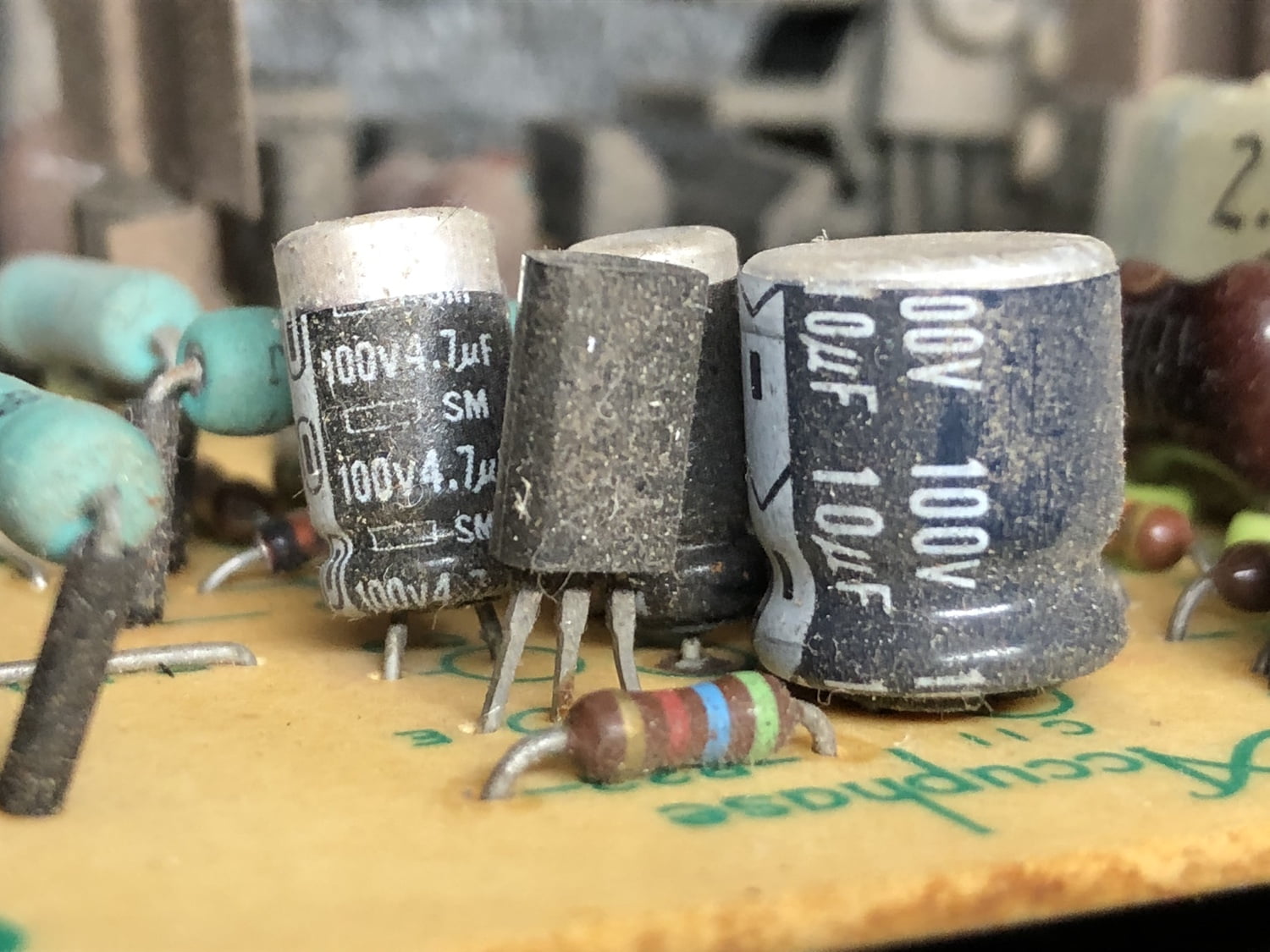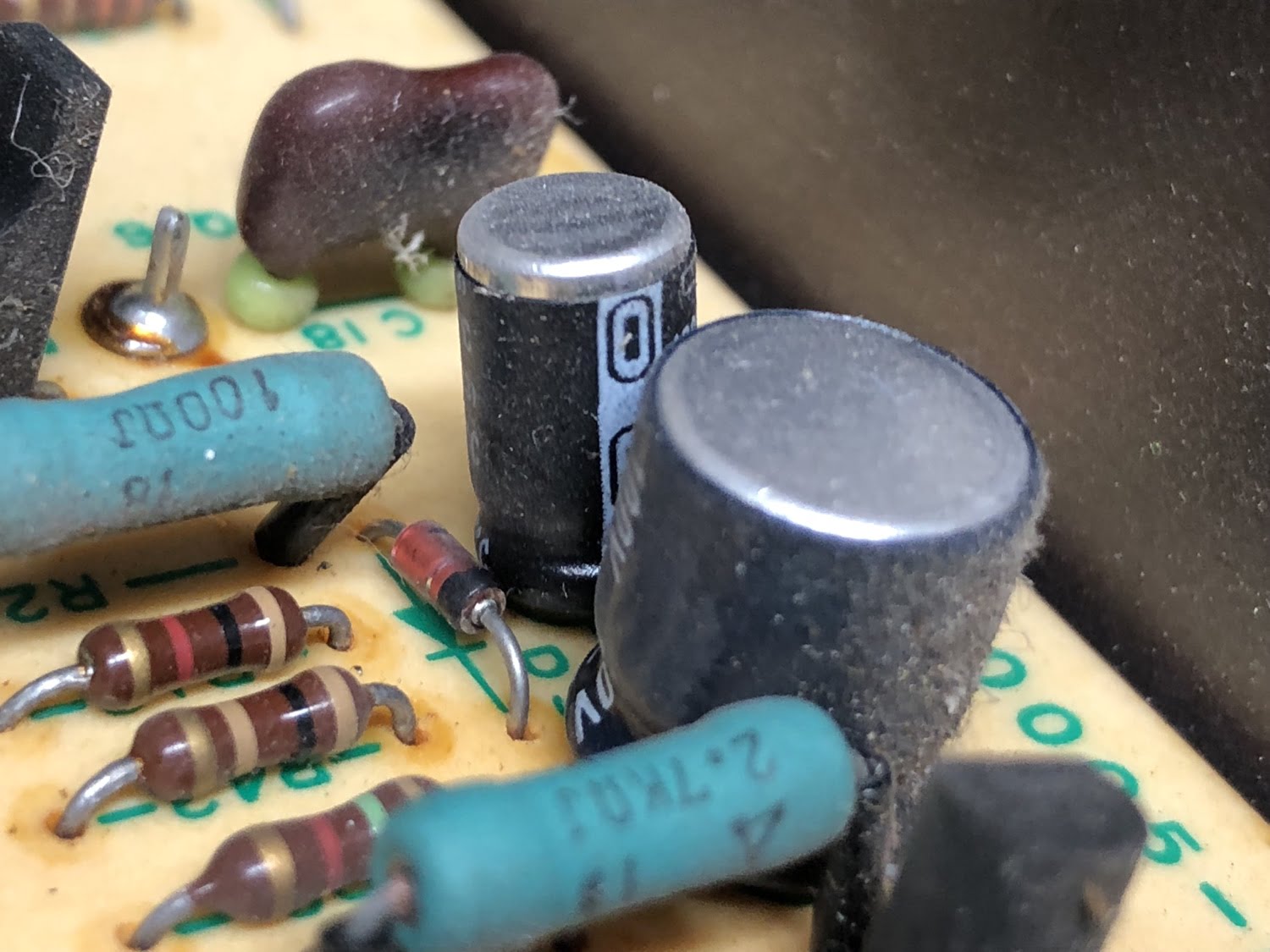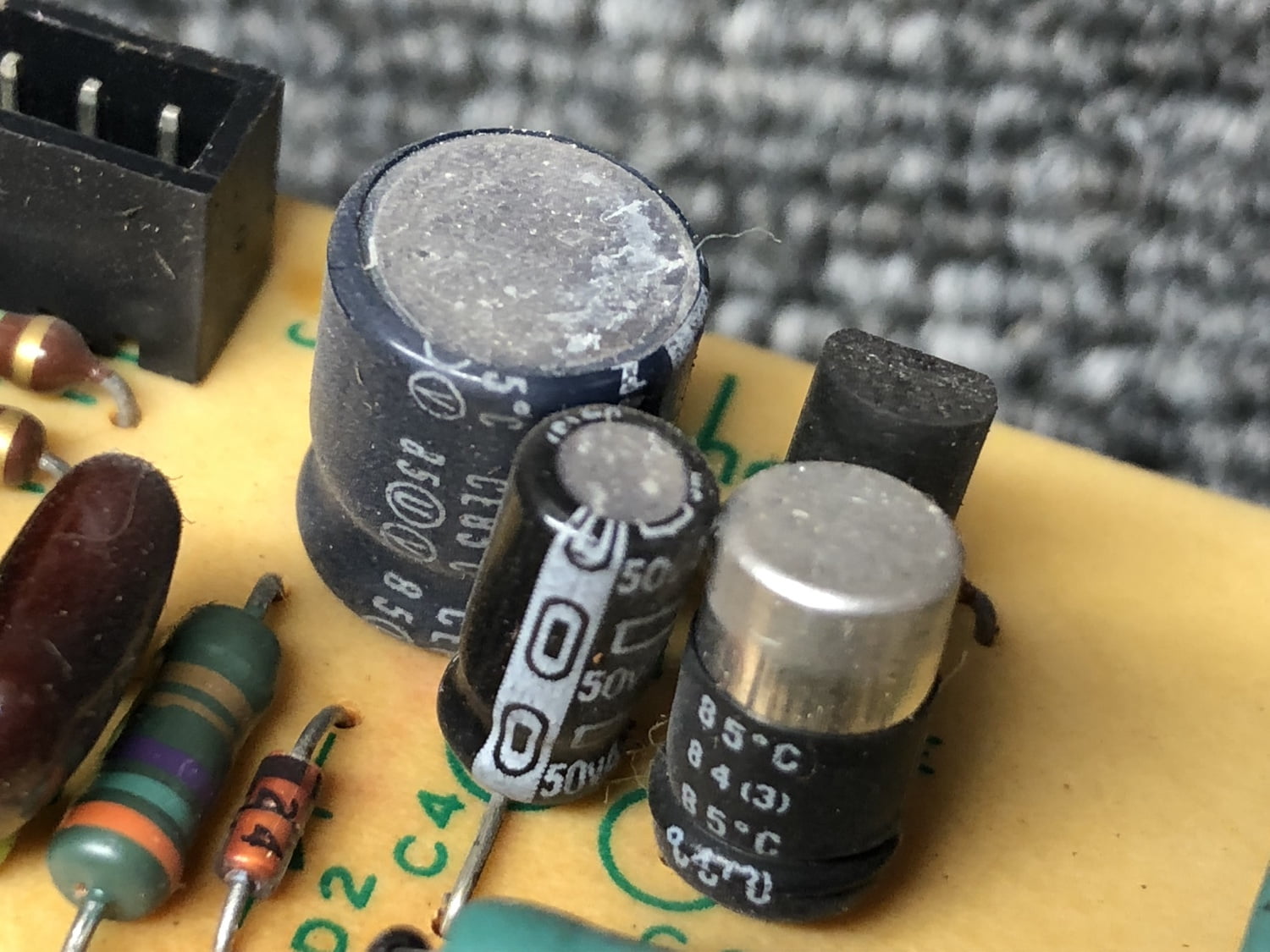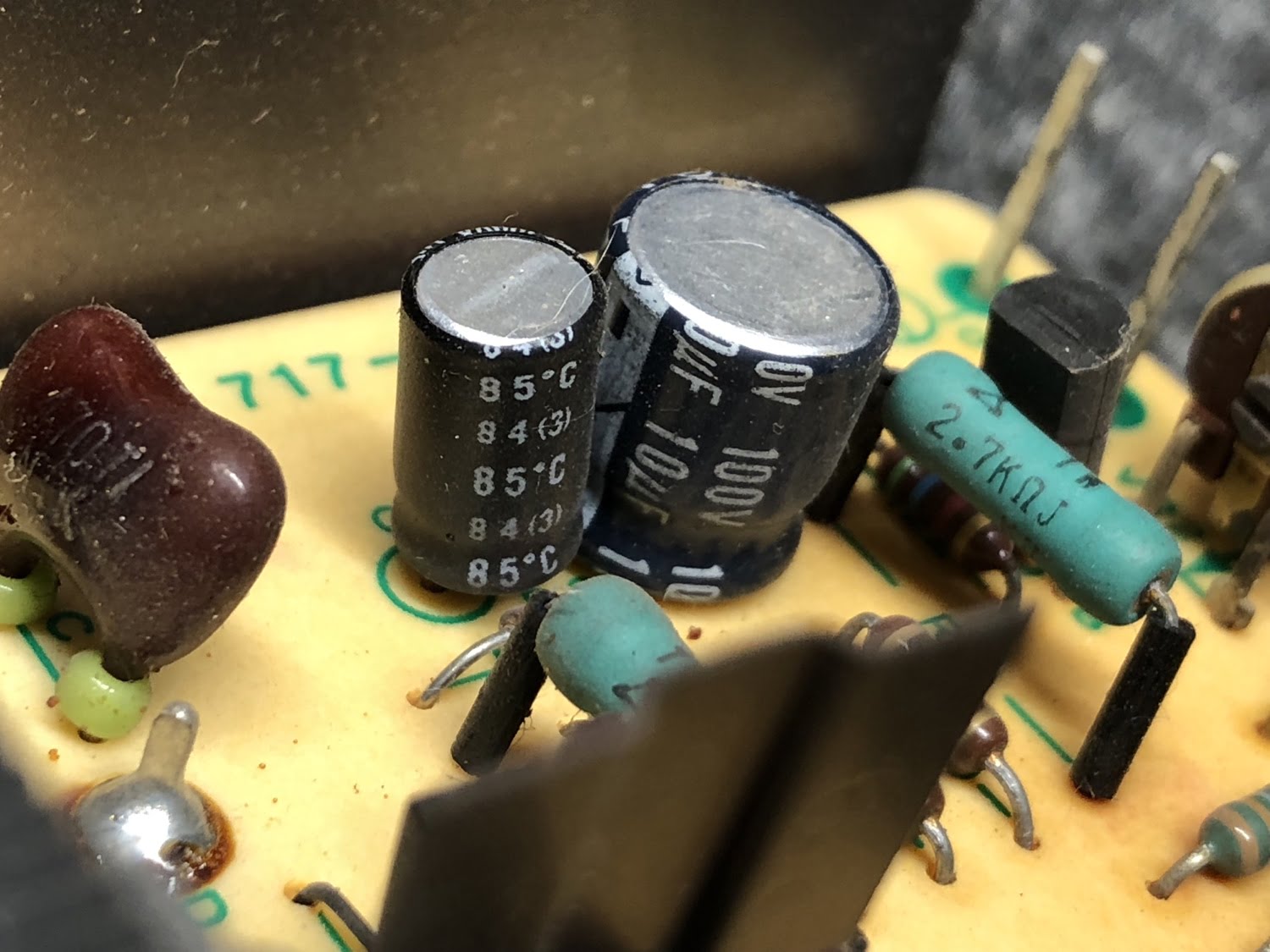 Overhaul
As usual, I start with the low hanging fruit and work from there. I replace bad caps, look at switches and controls, connectors, soldering, relays and so on. As I work through each 'fruit', performance improves and I can focus on remaining problems.
Amplifier Modules
Let's start with the amplifier modules, seeing as these get the hottest of any of the boards and are under the greatest 'load' shall we say.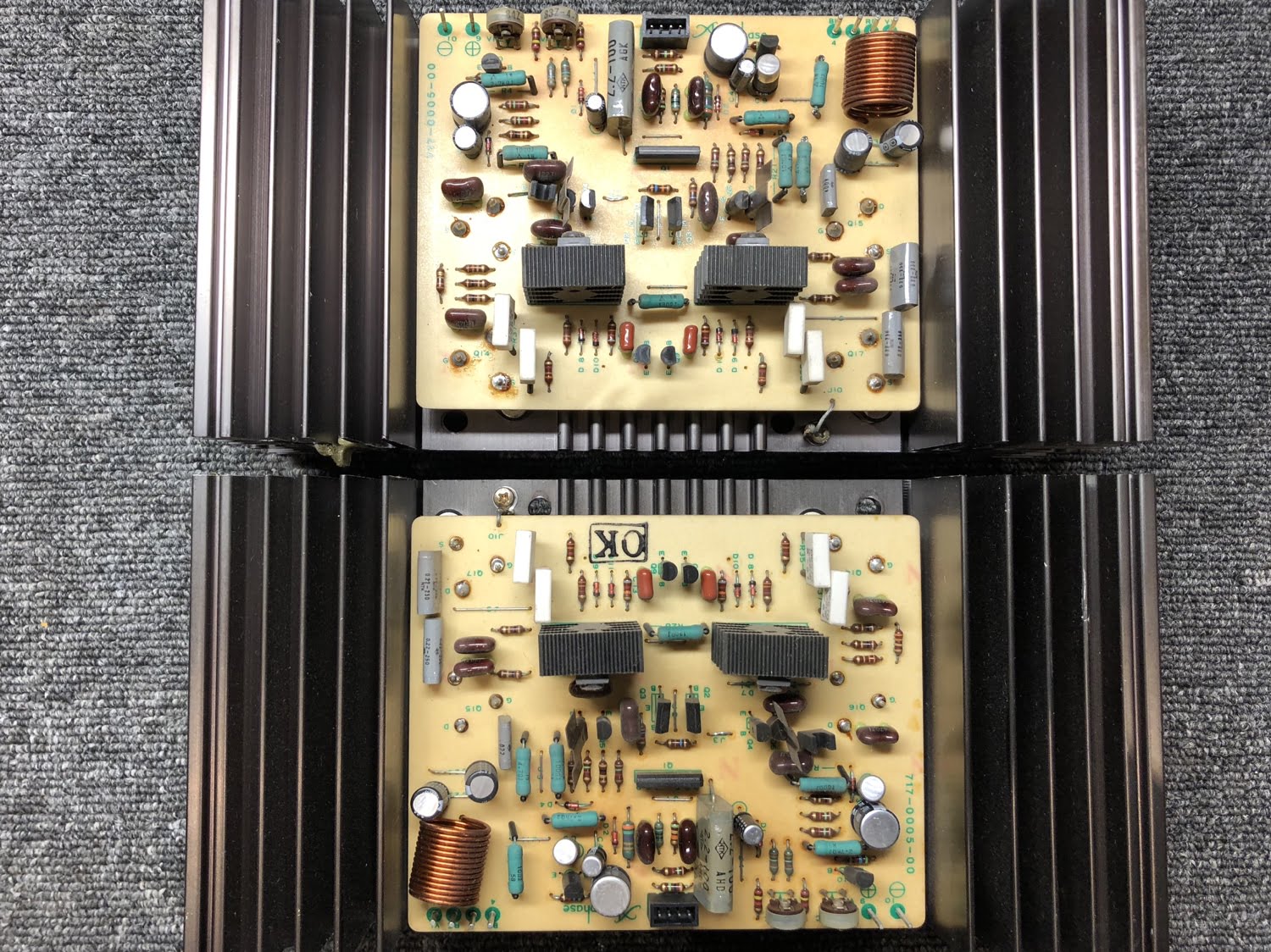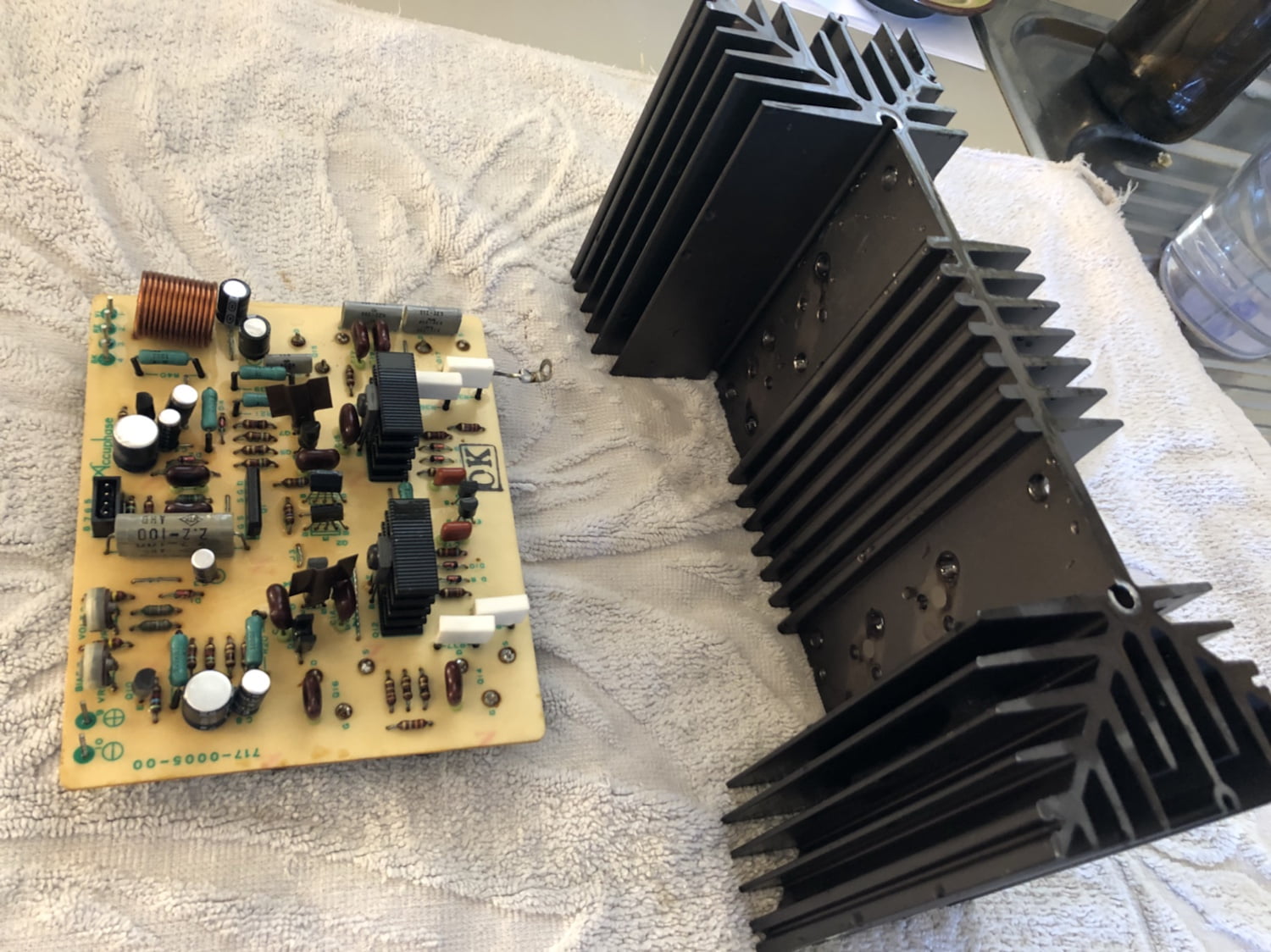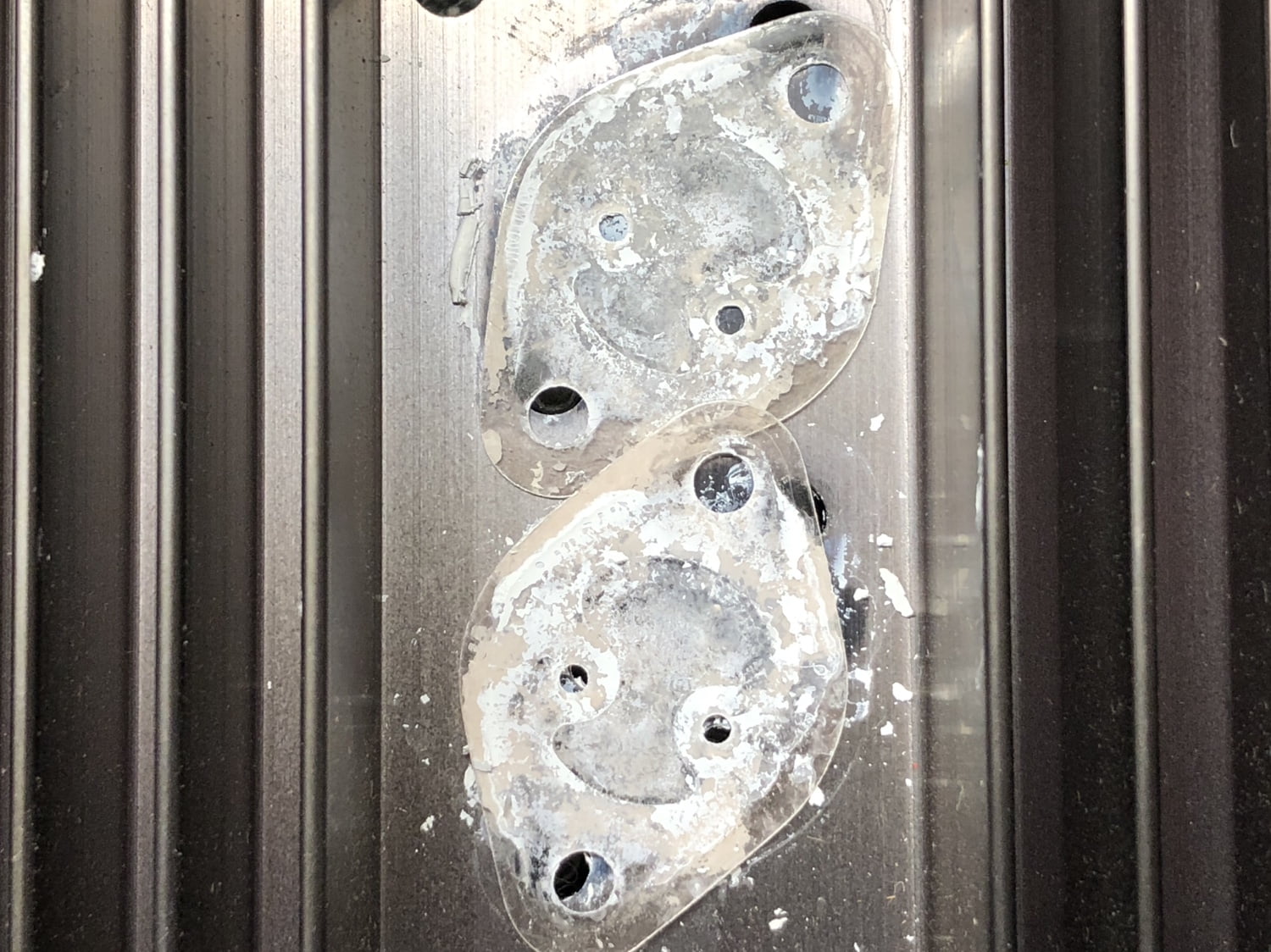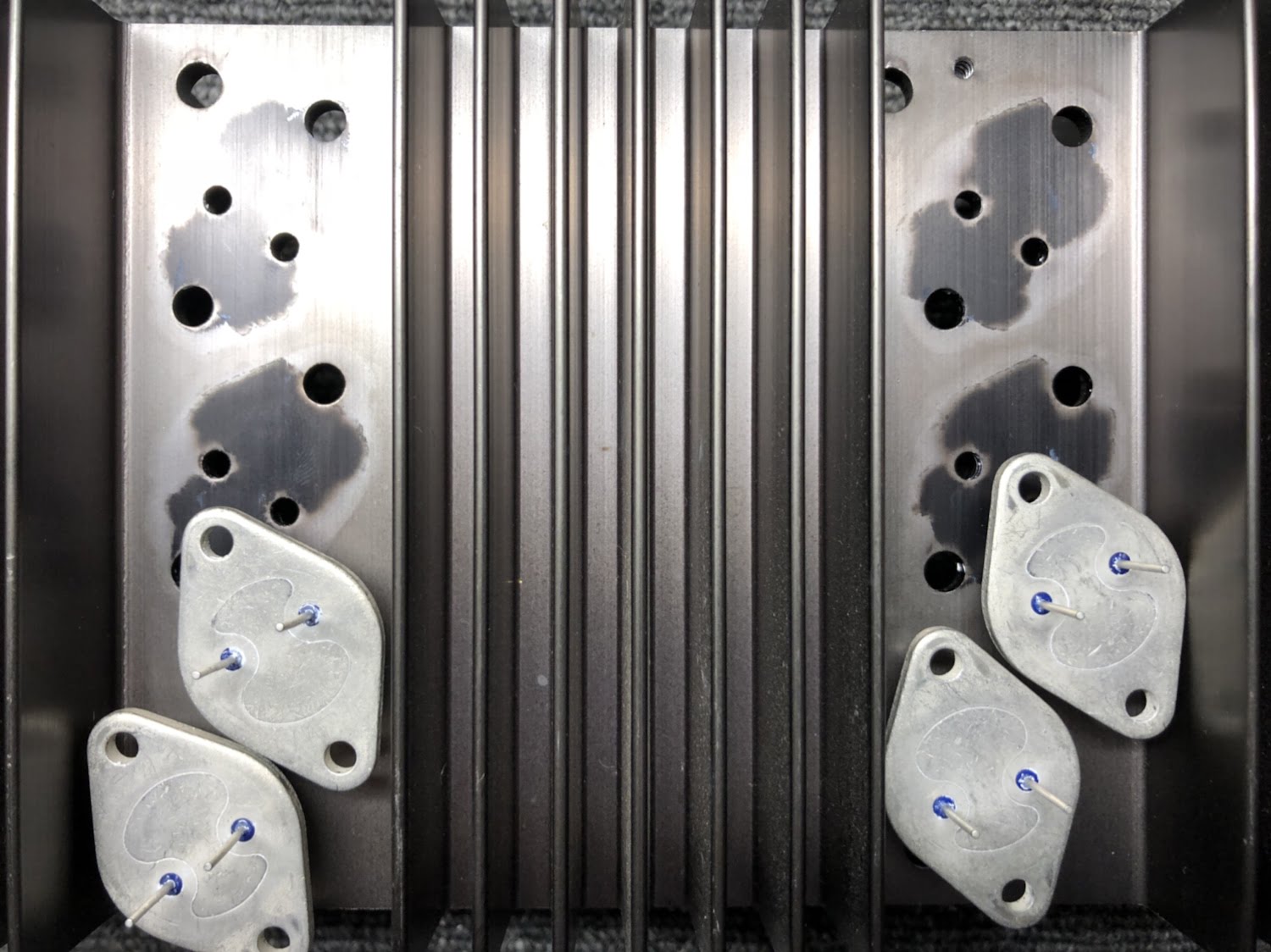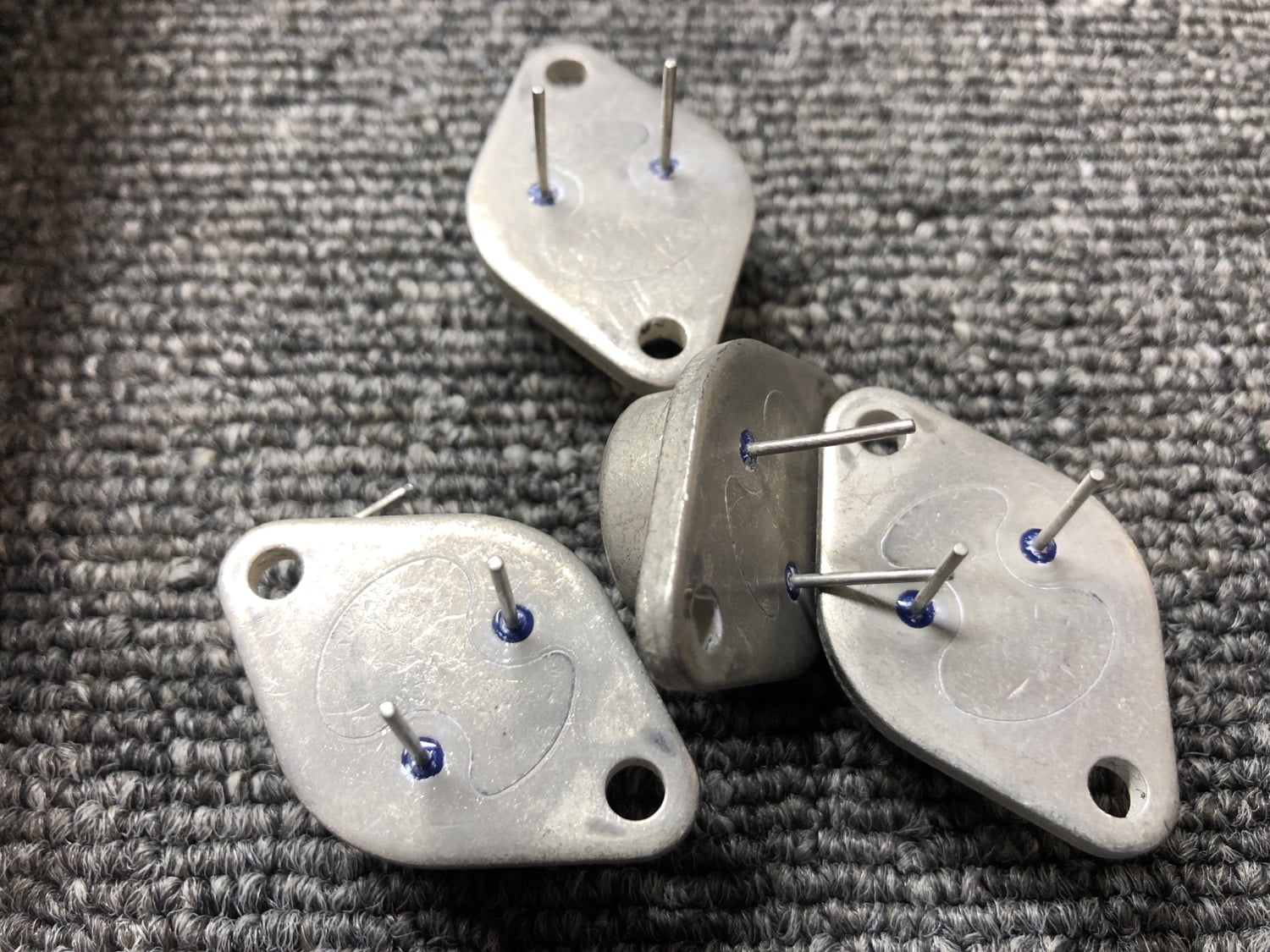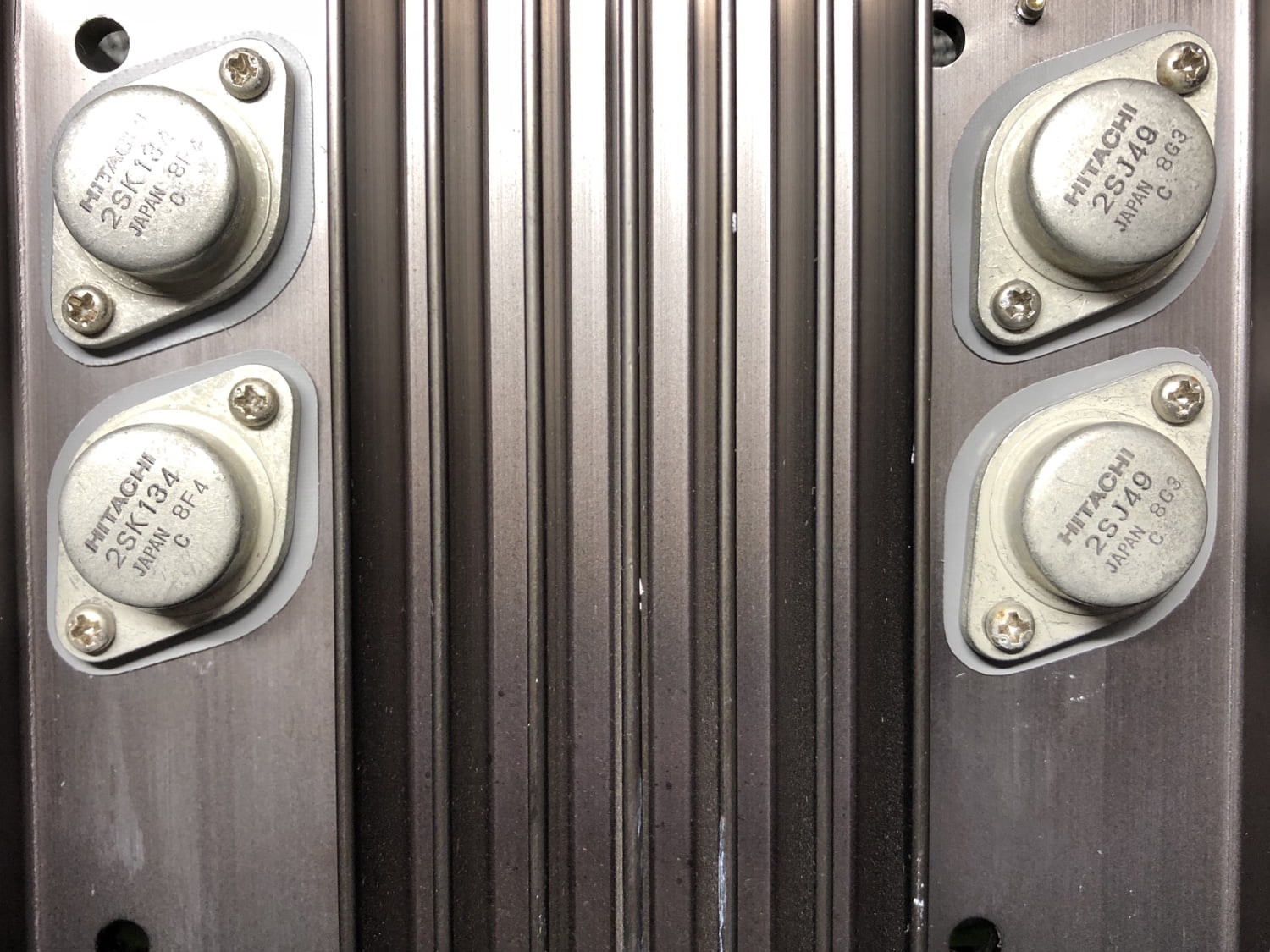 Turning attention to the boards, I repaired dry joints and replaced small capacitors. Note that this is not a full restoration, so many larger capacitors that measure well remain in place.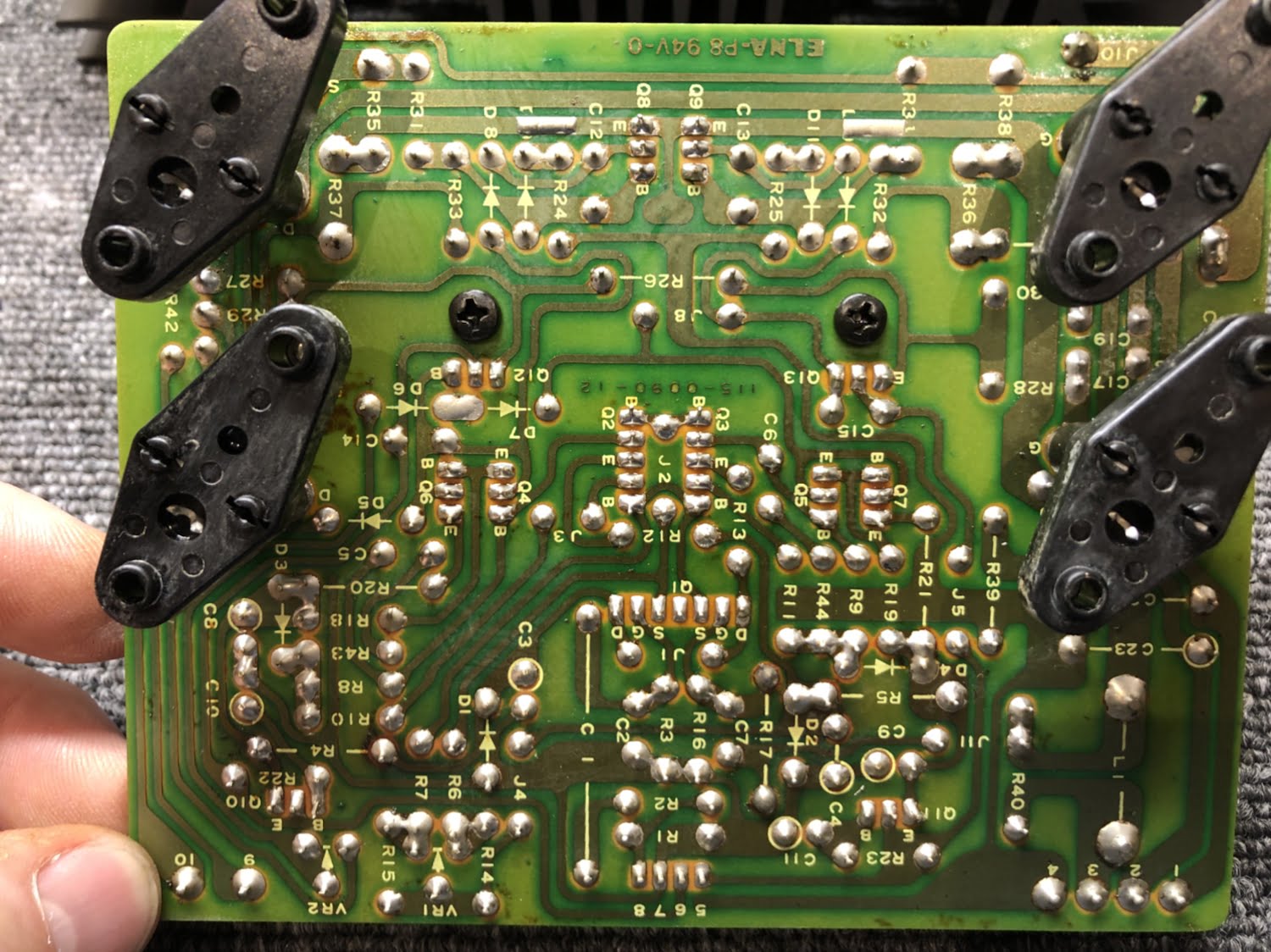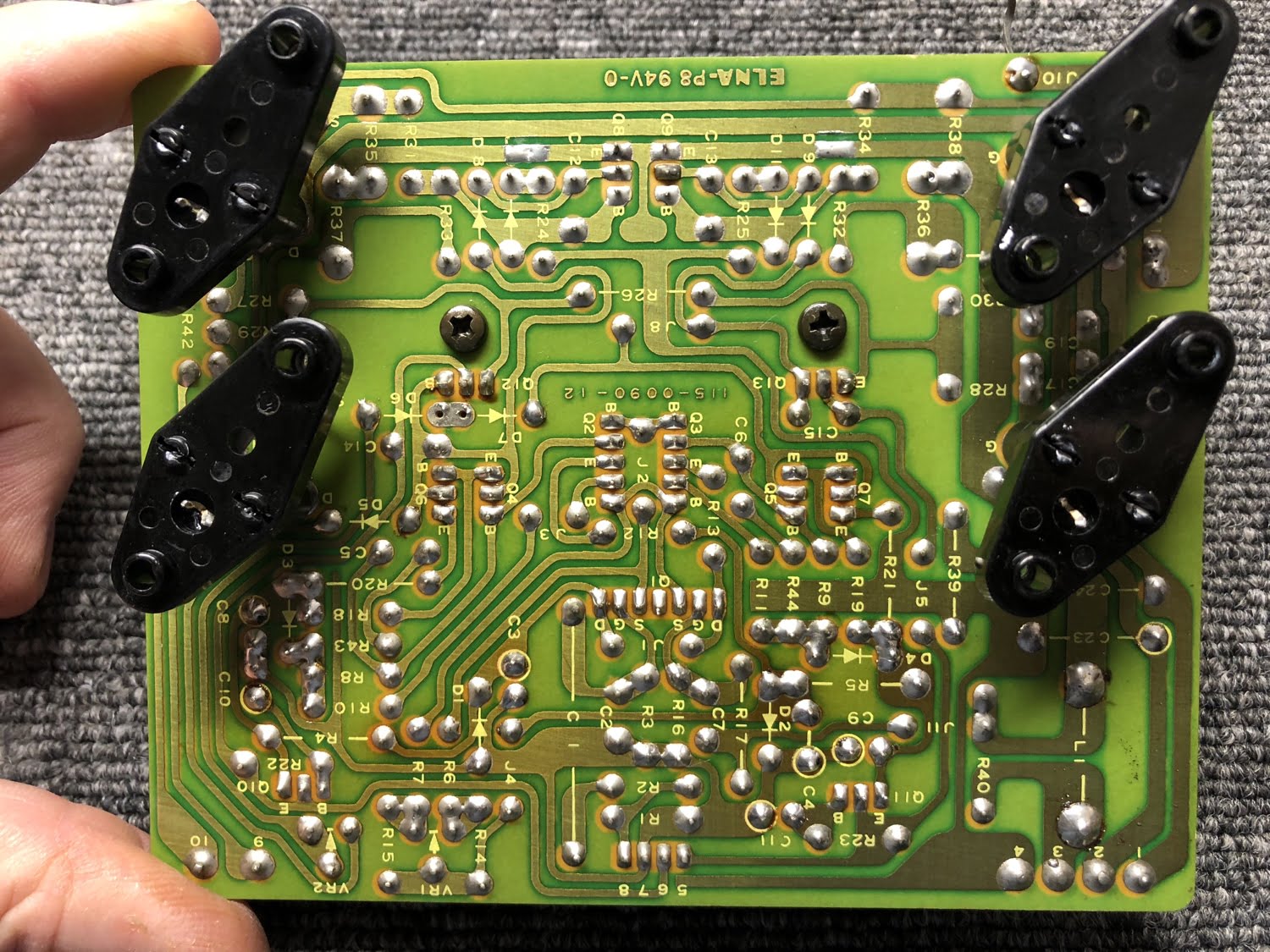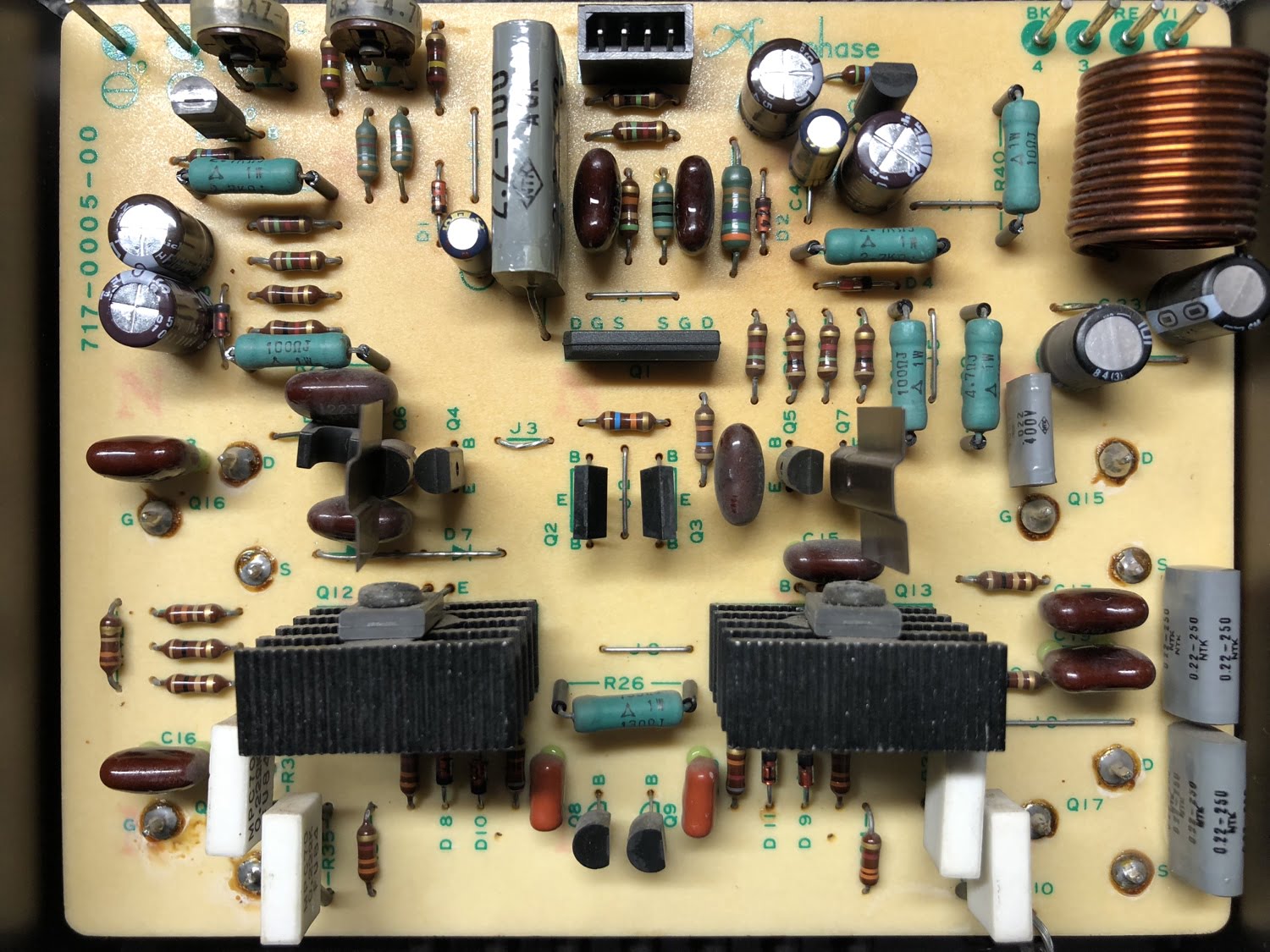 Tone and Buffer Amplifier
This board is an important one as all signals pass through it on the way to the power amplifiers.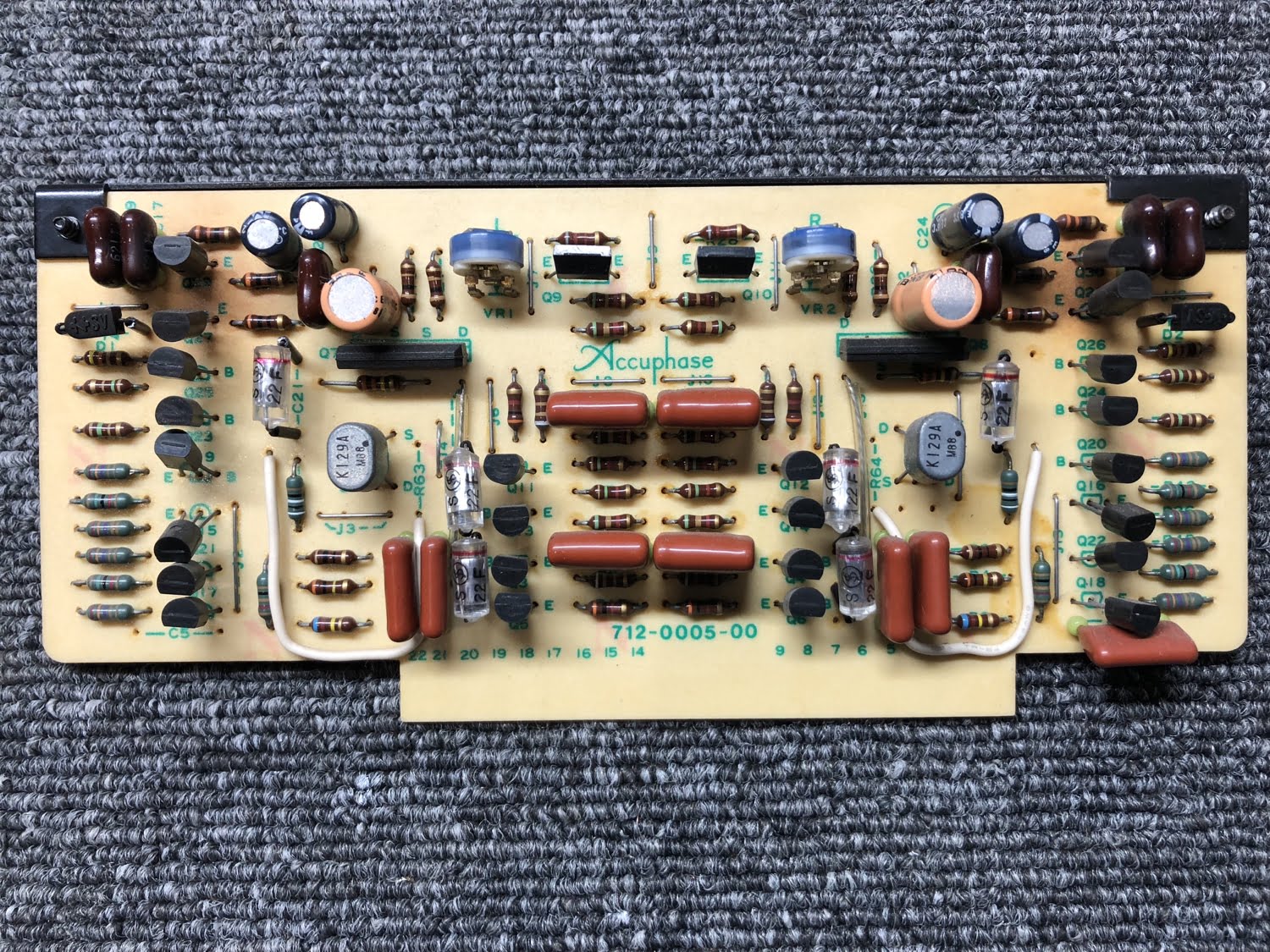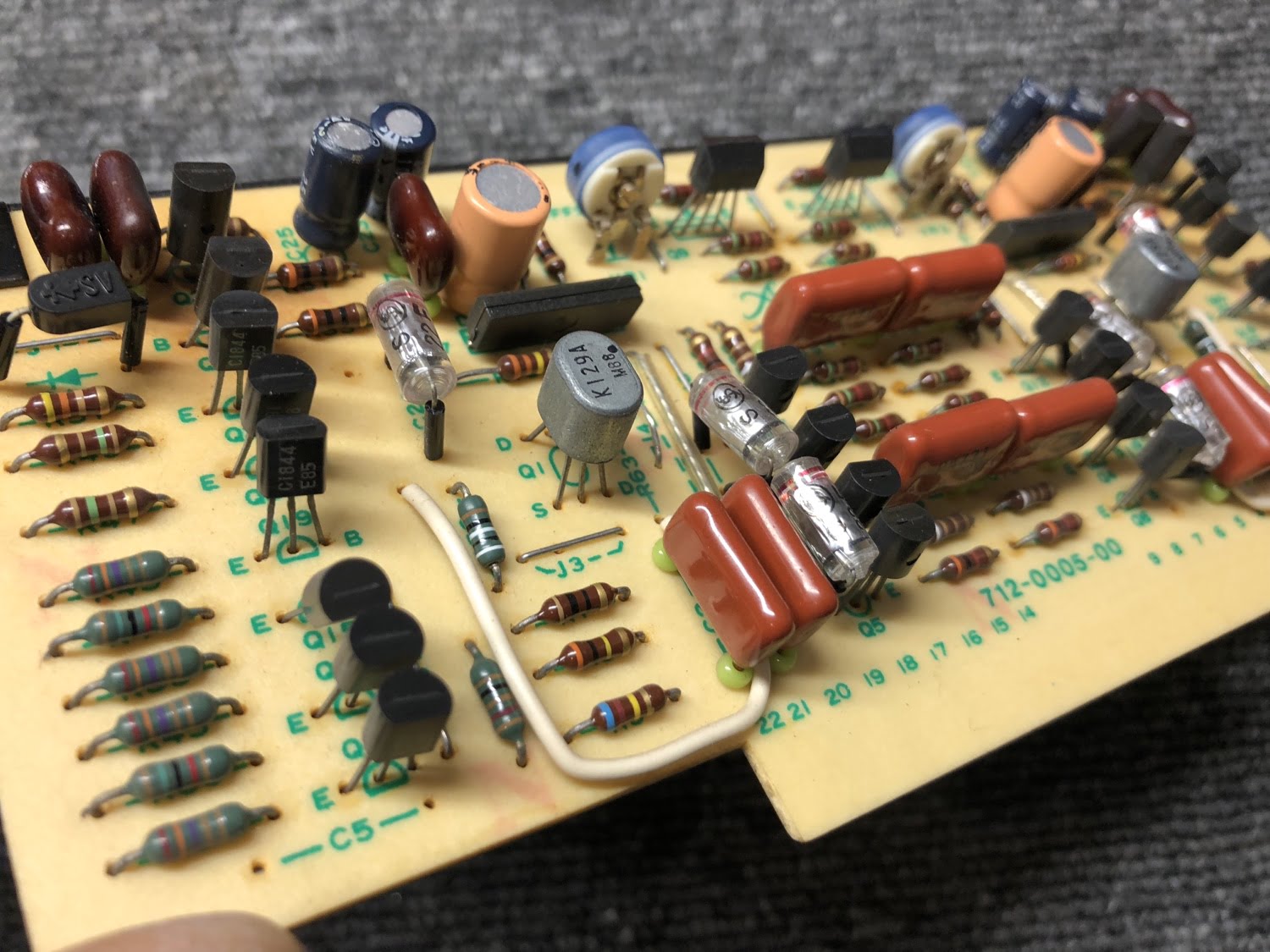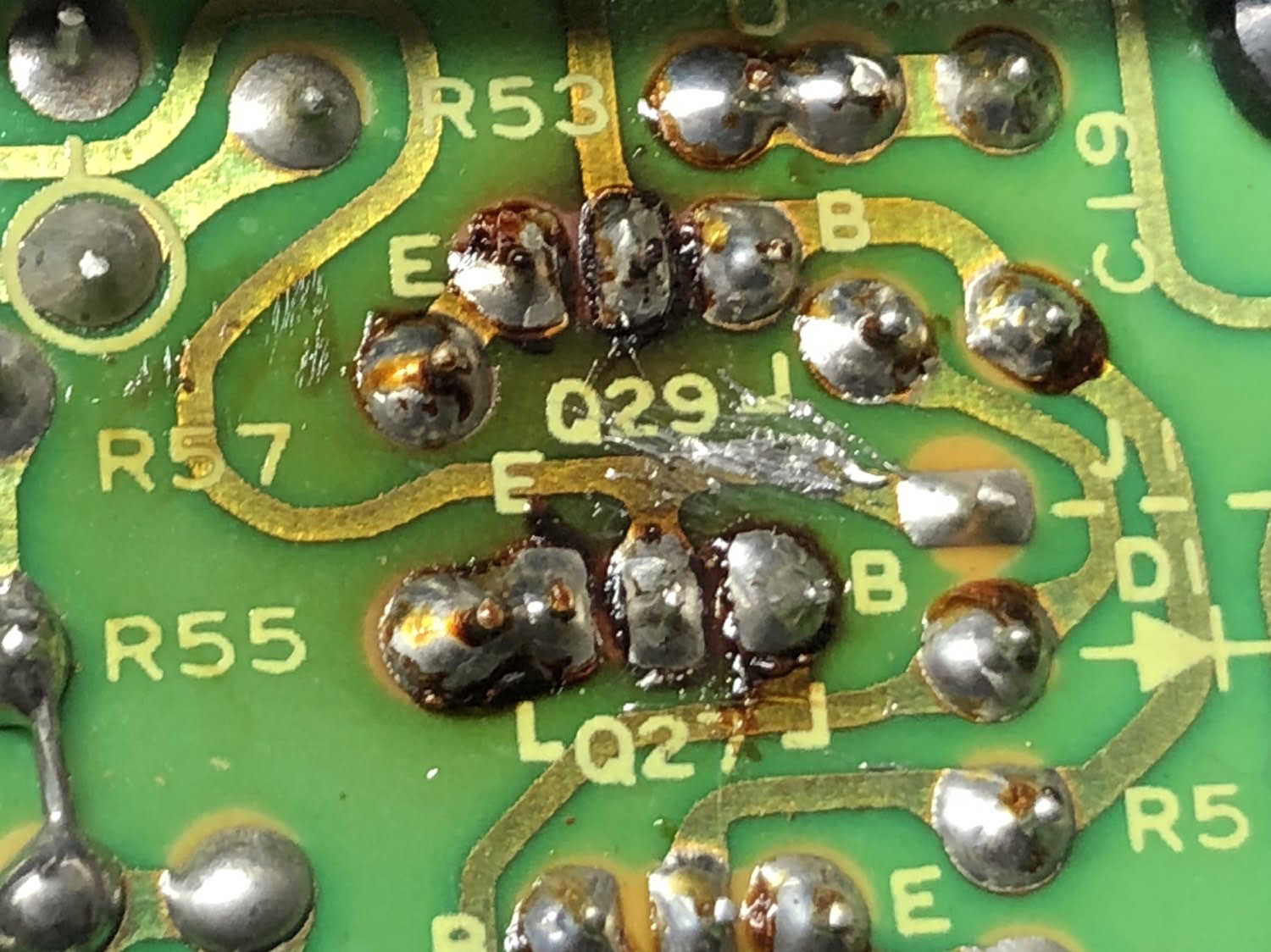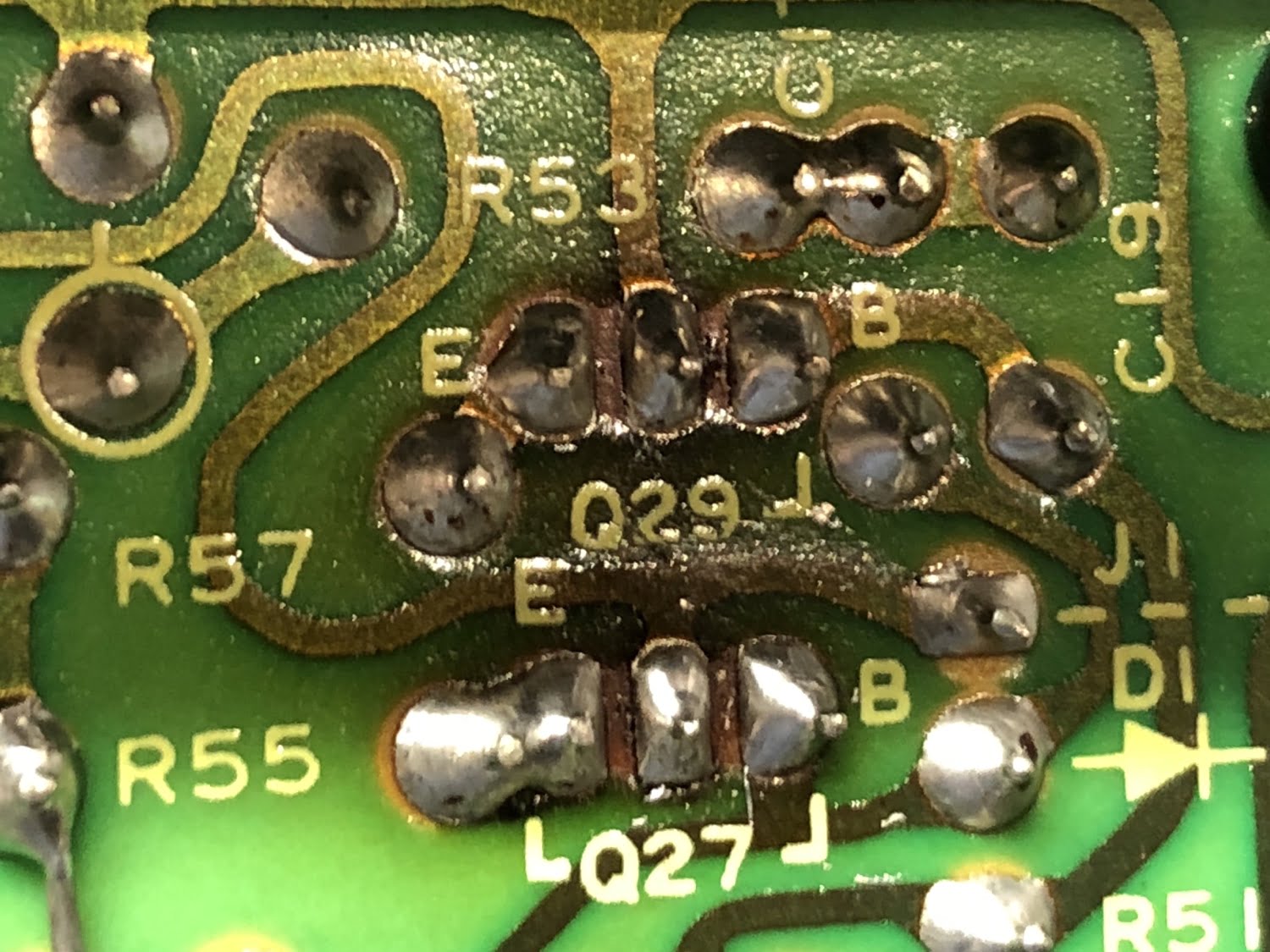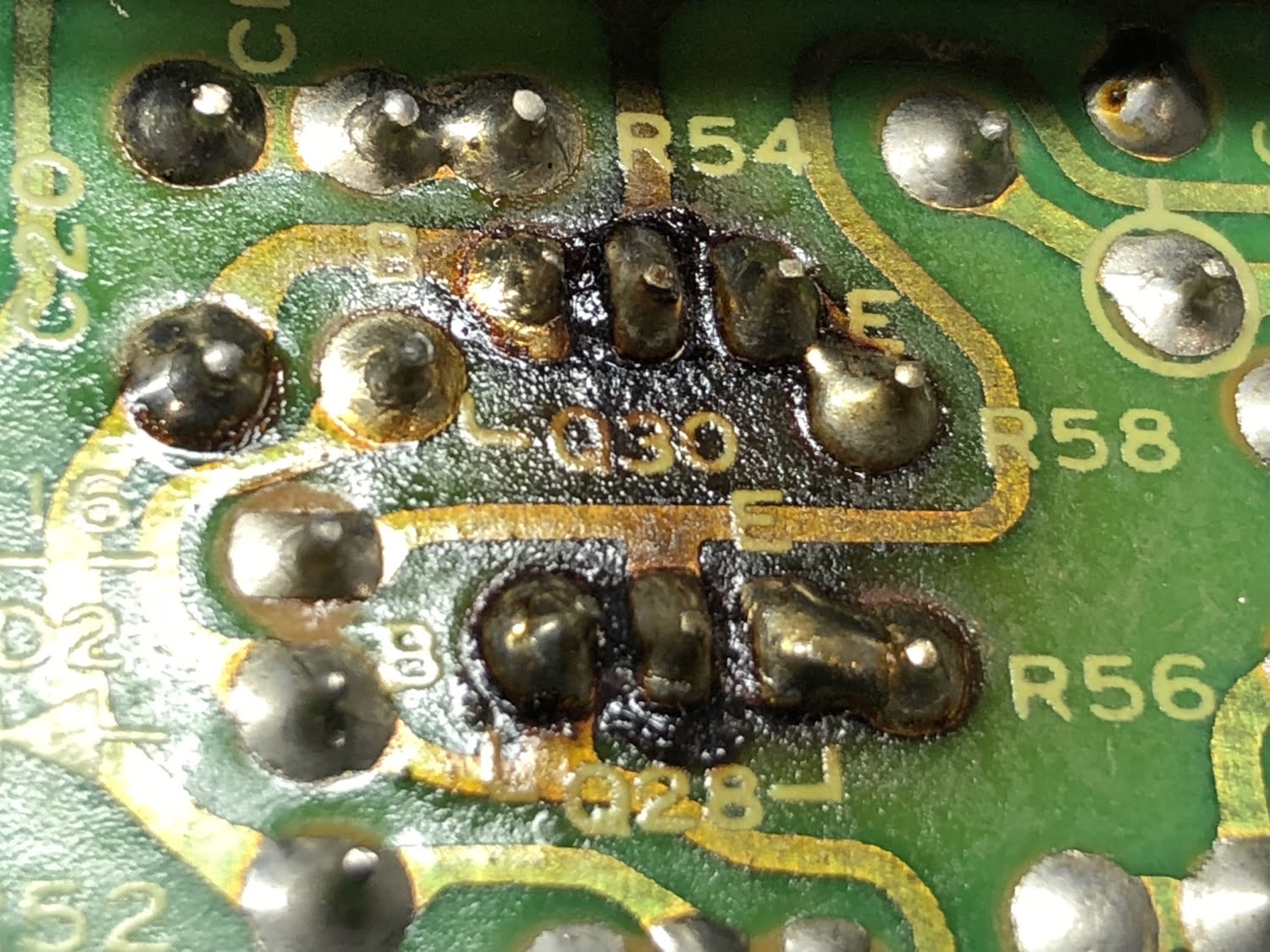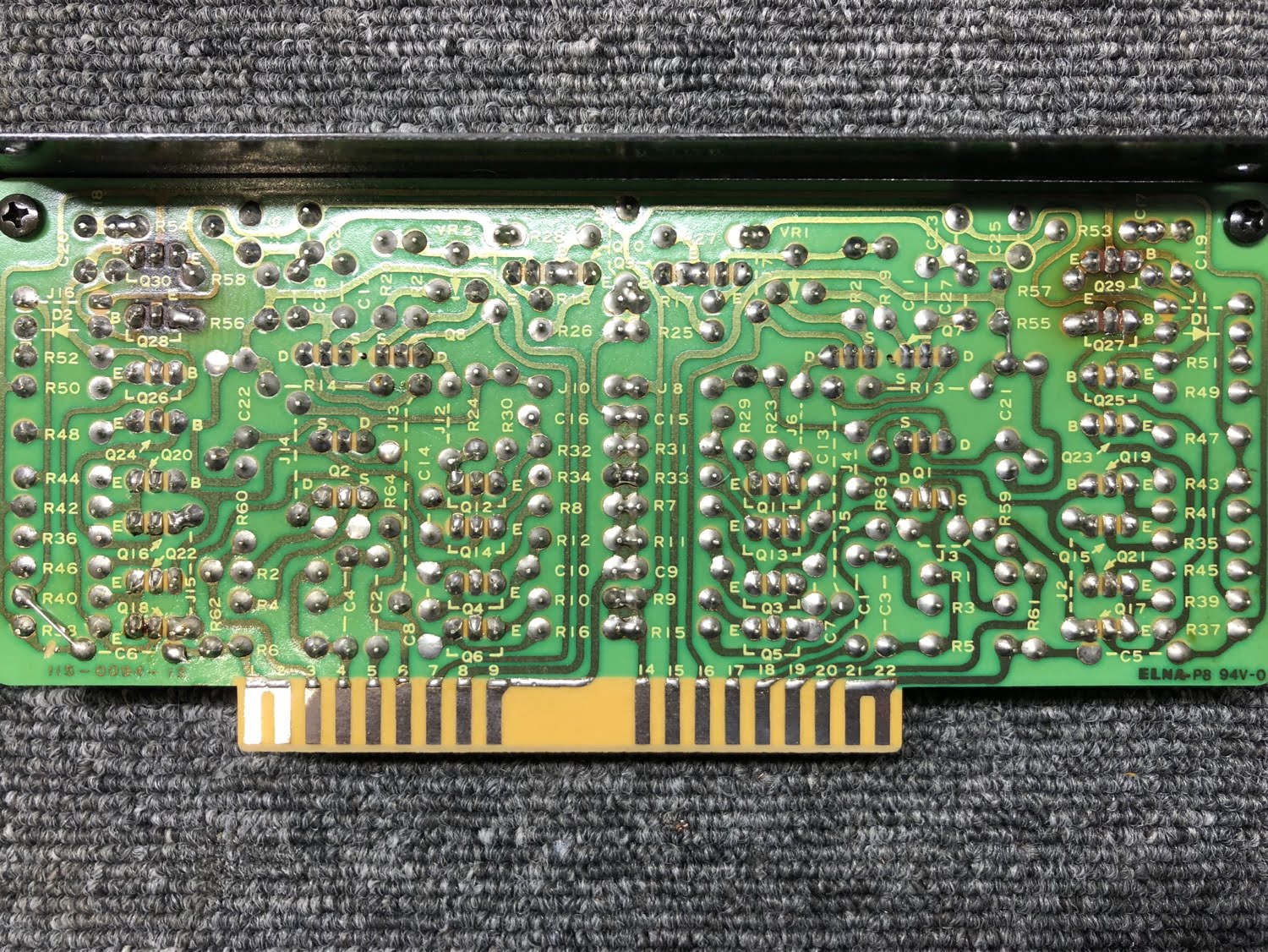 Power Supply
The power supply is one of the most import, if not the most important parts of any electronic device. It's no different with this E-303.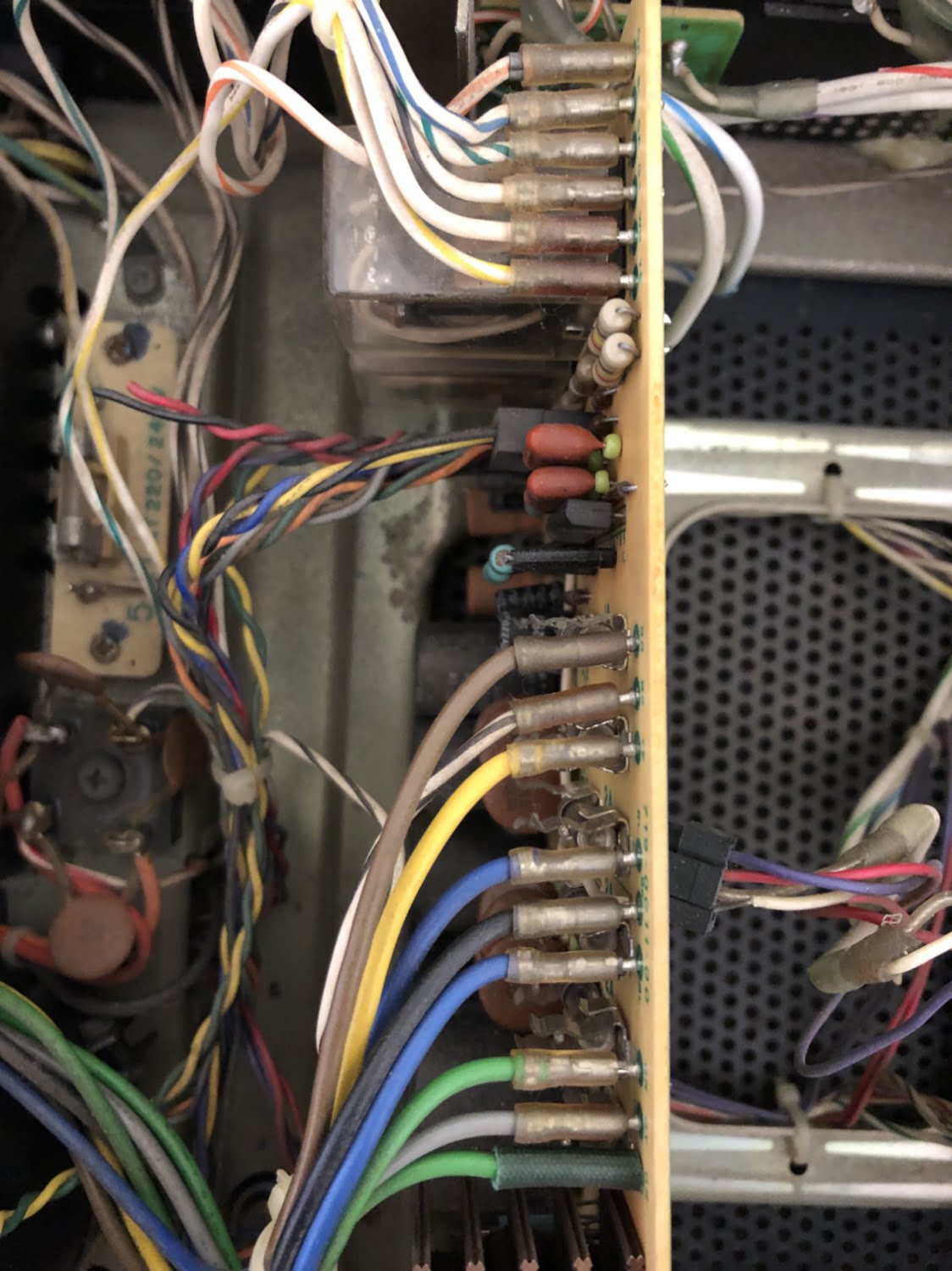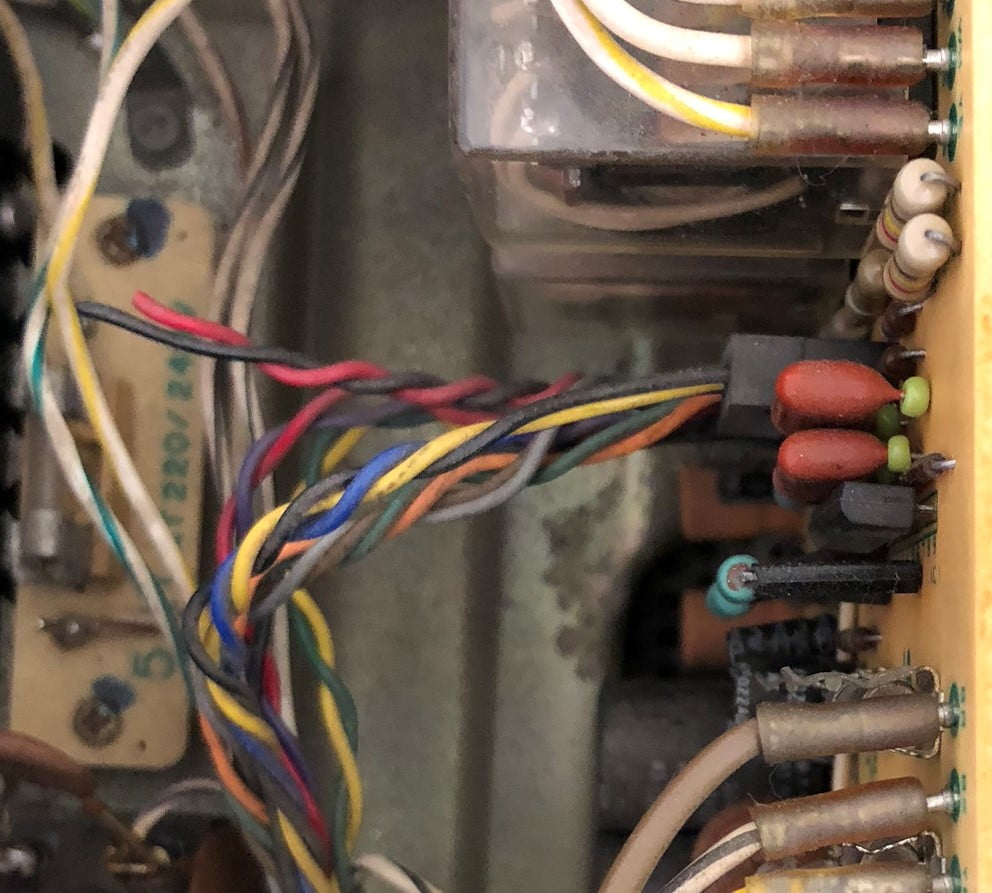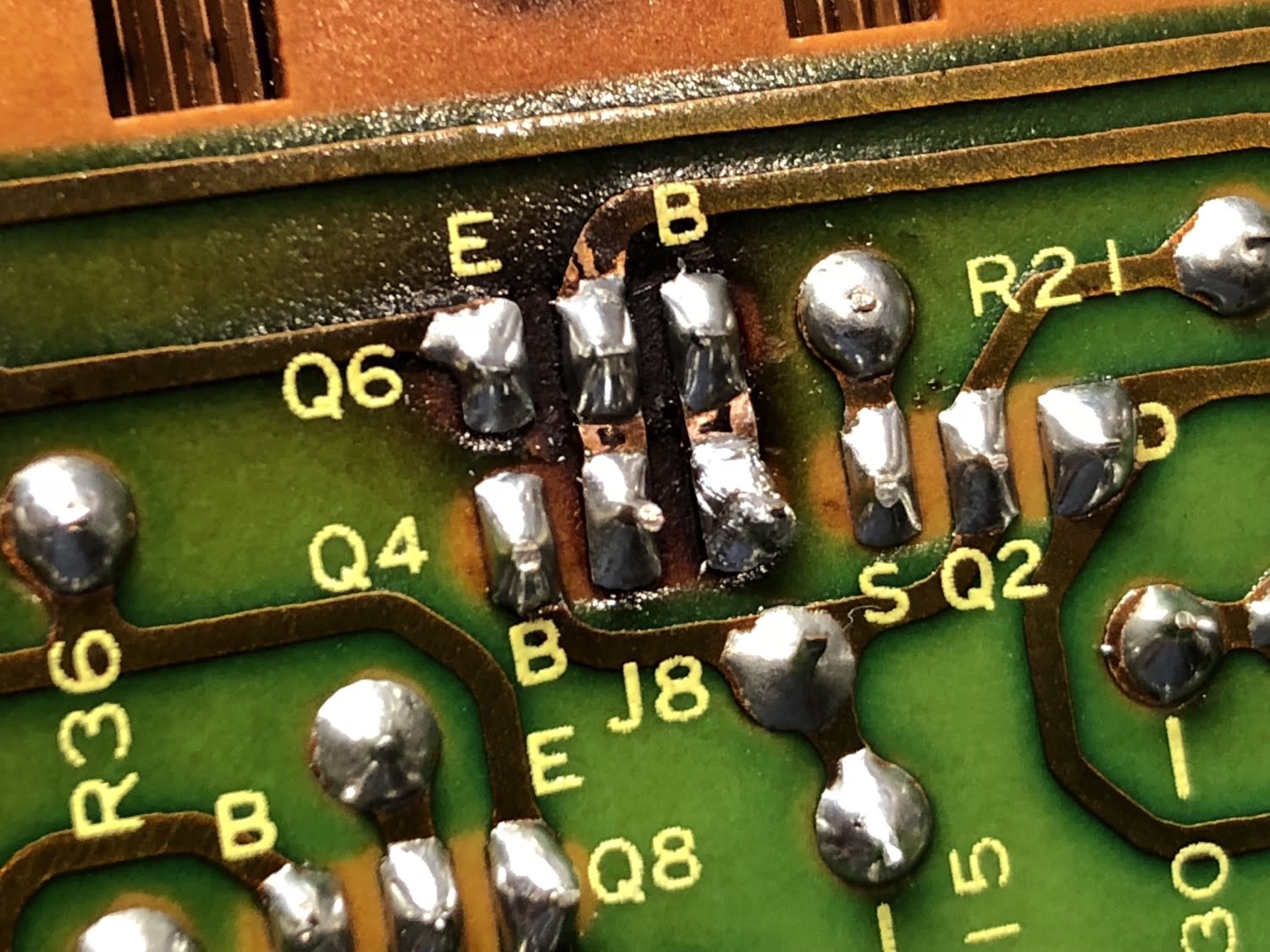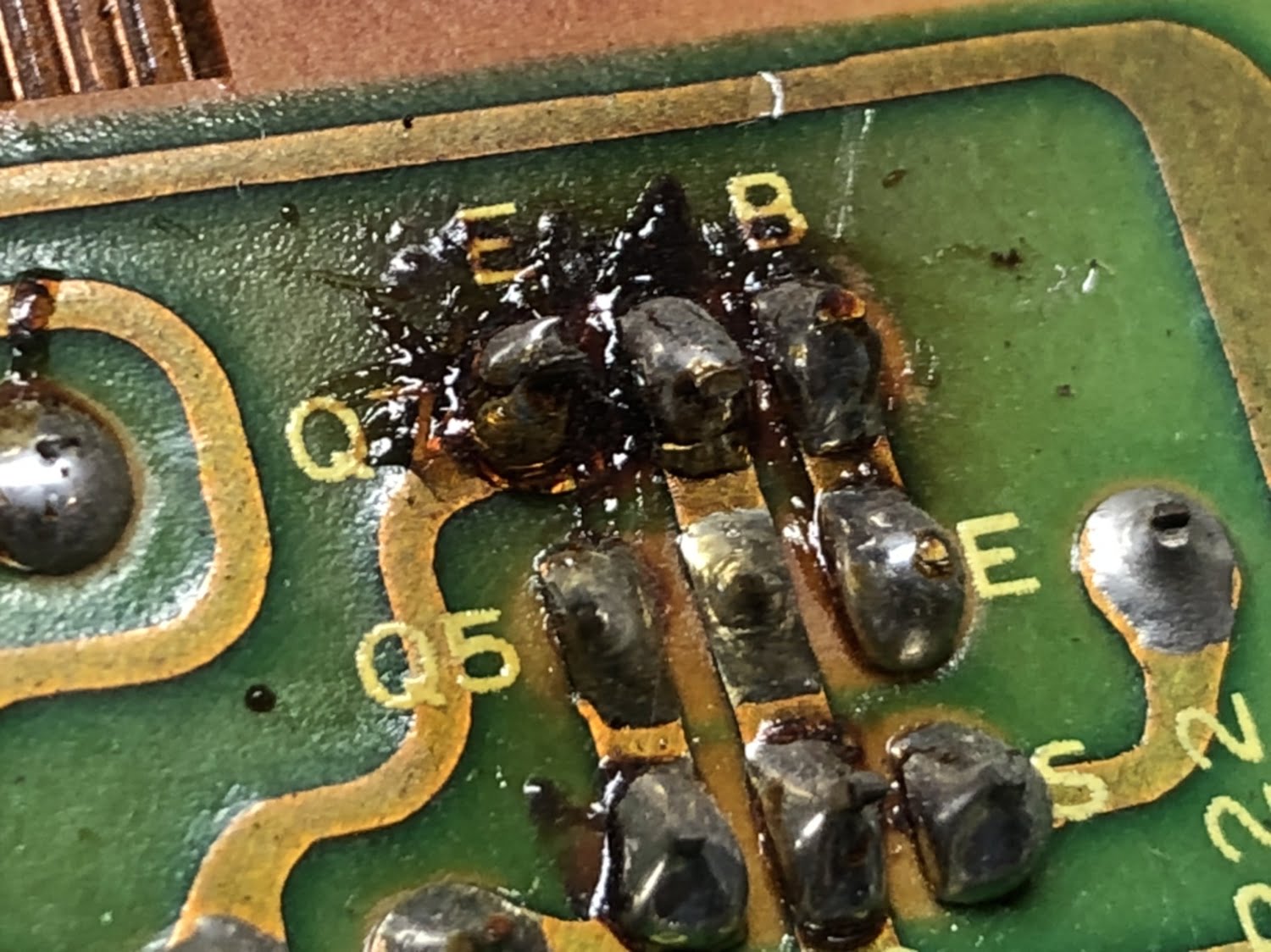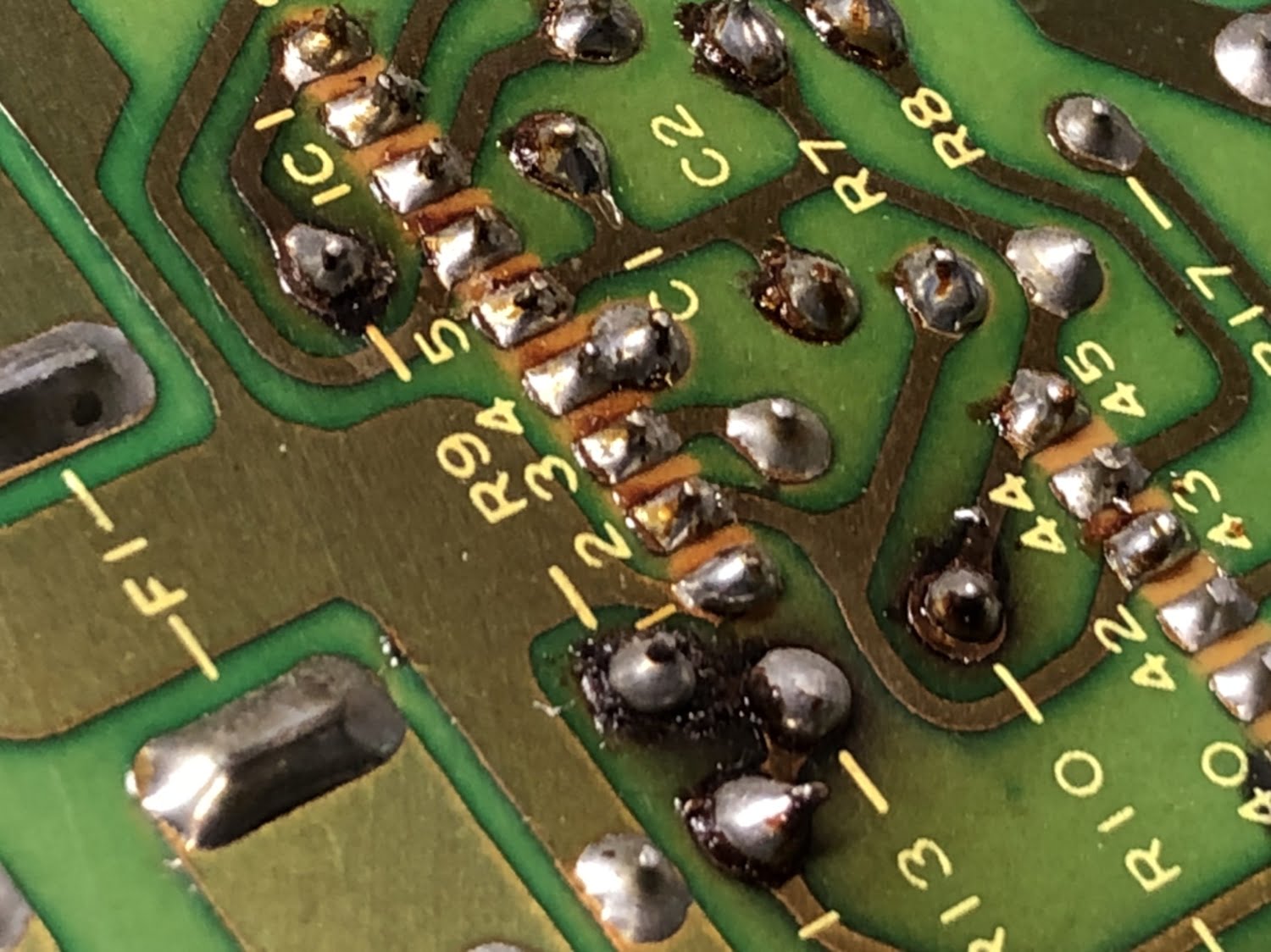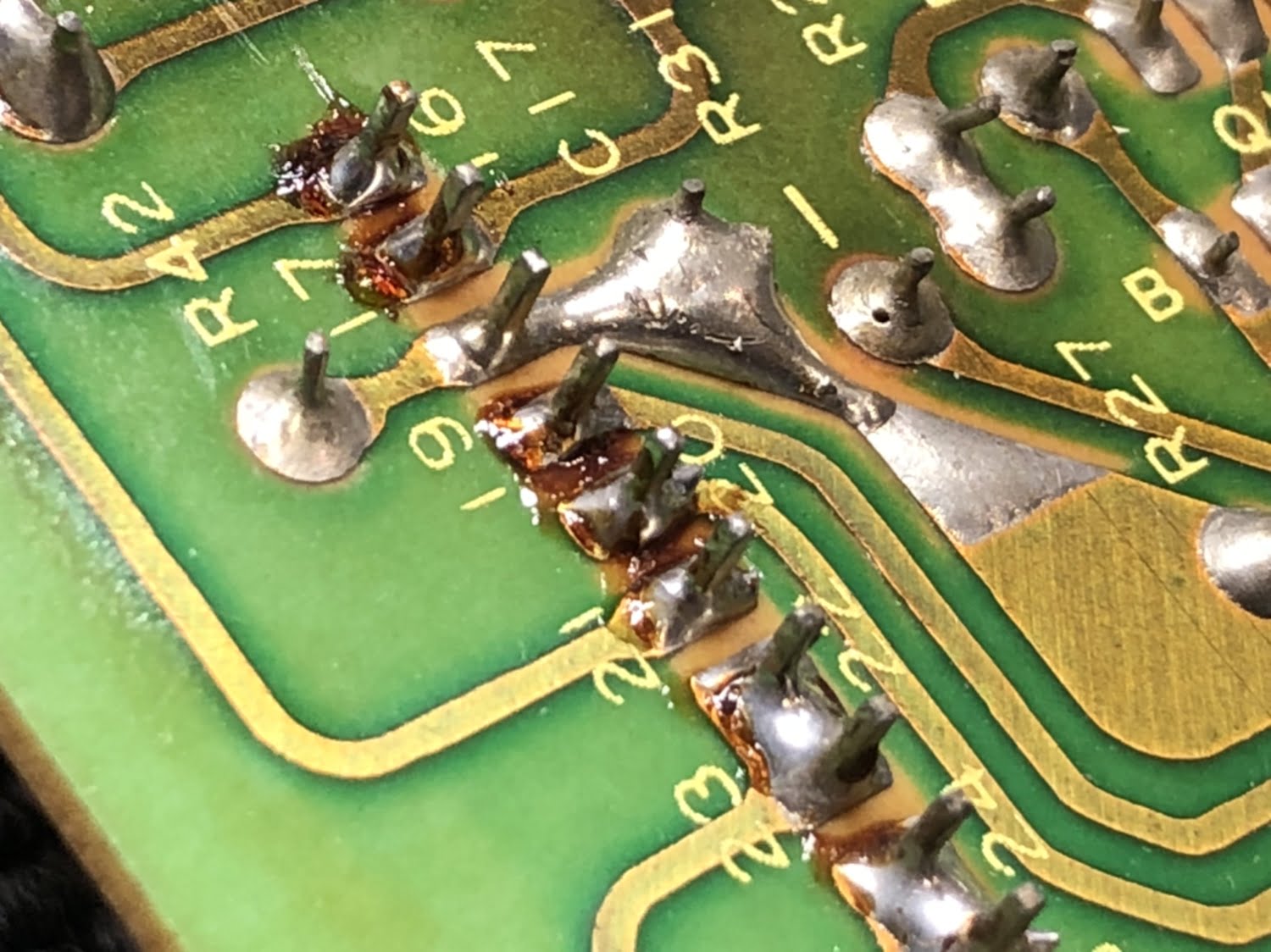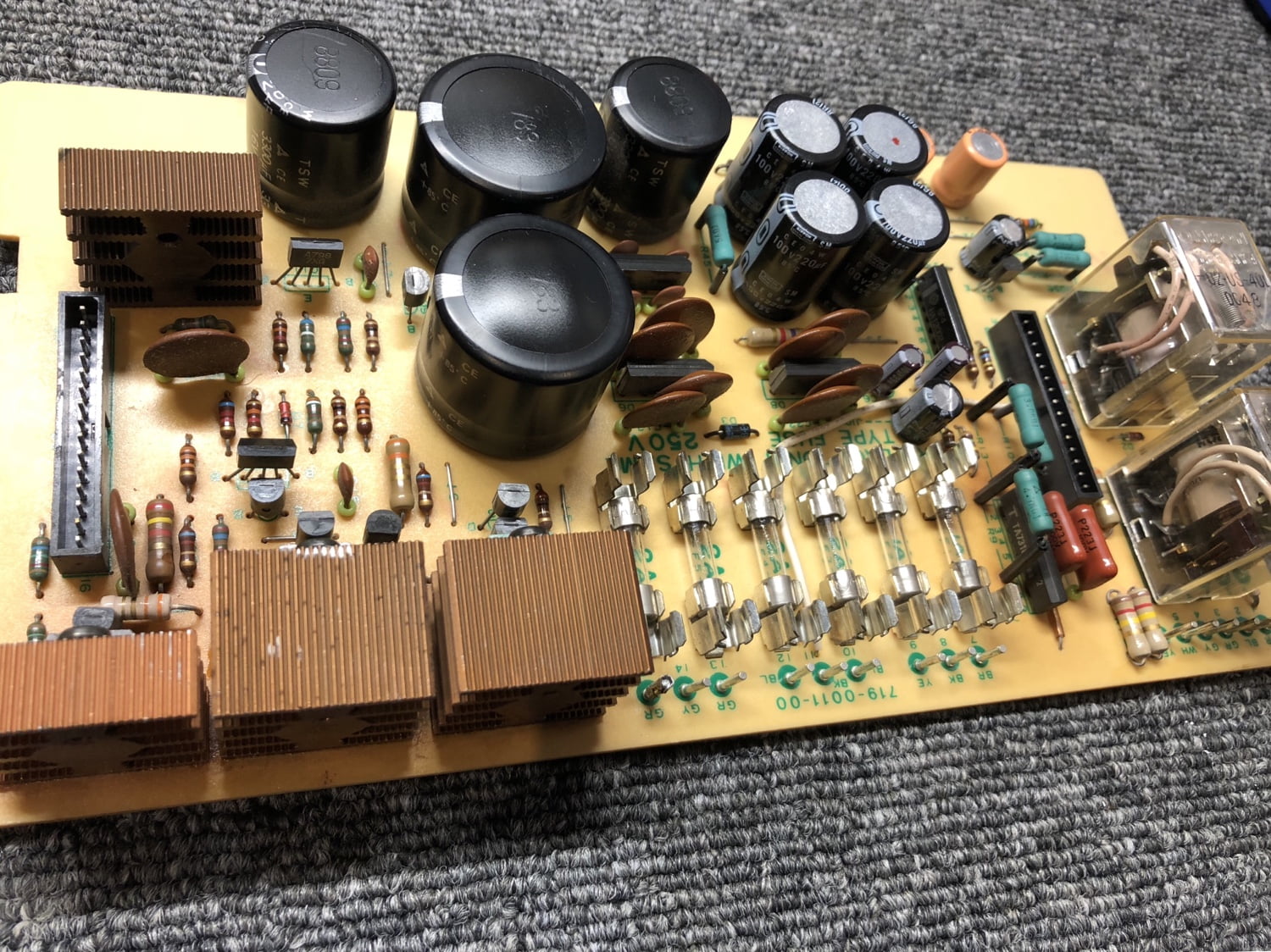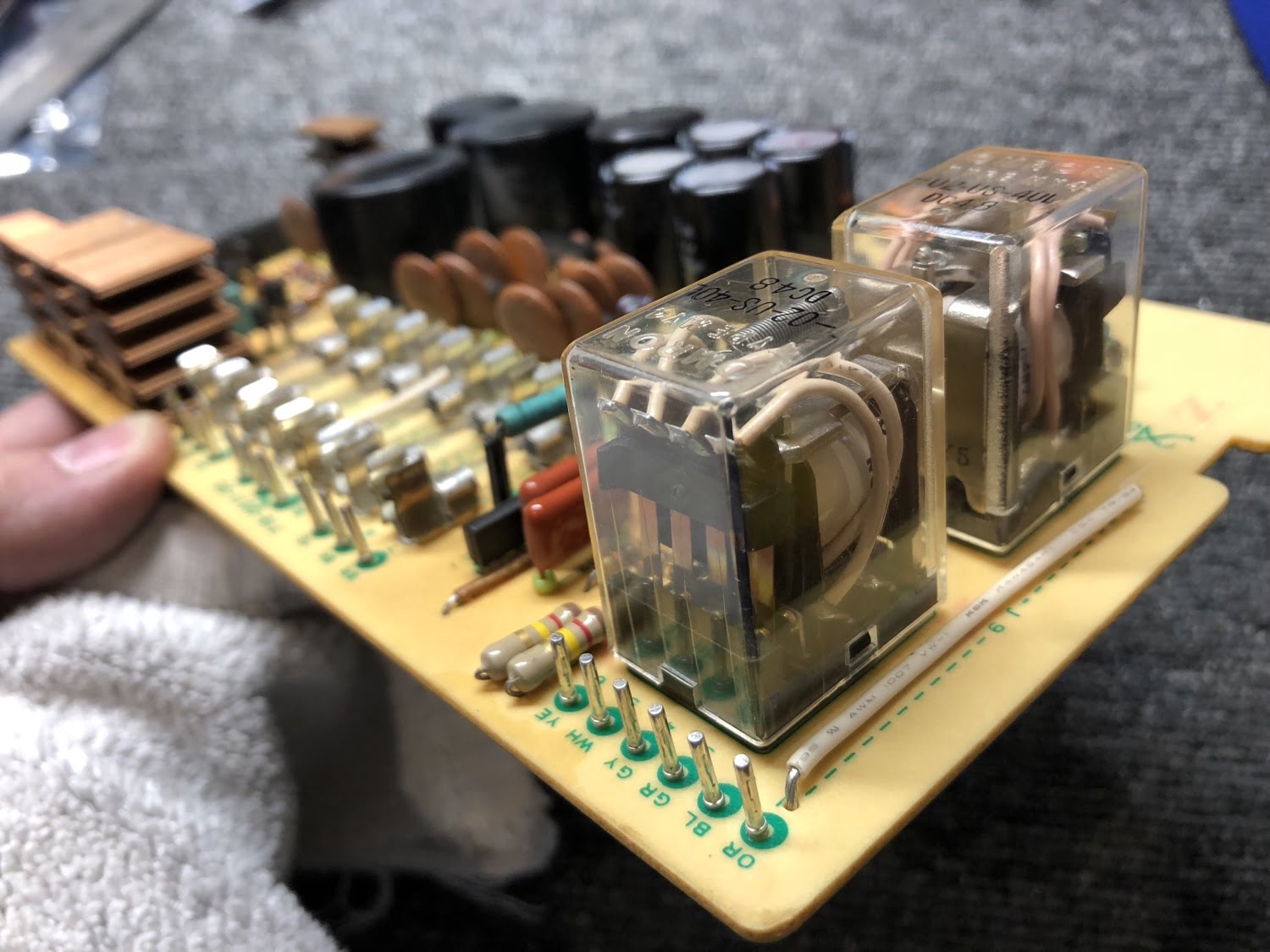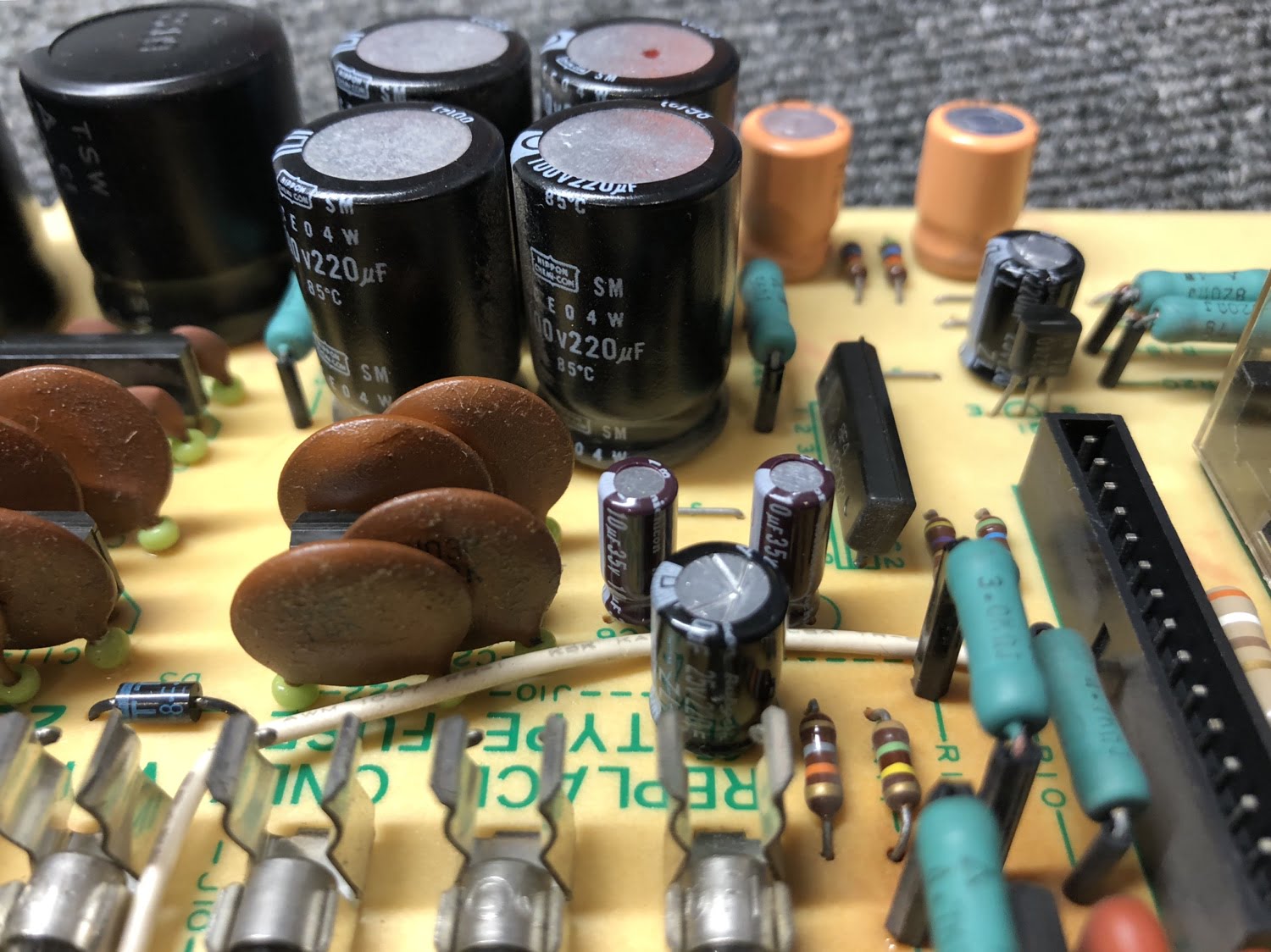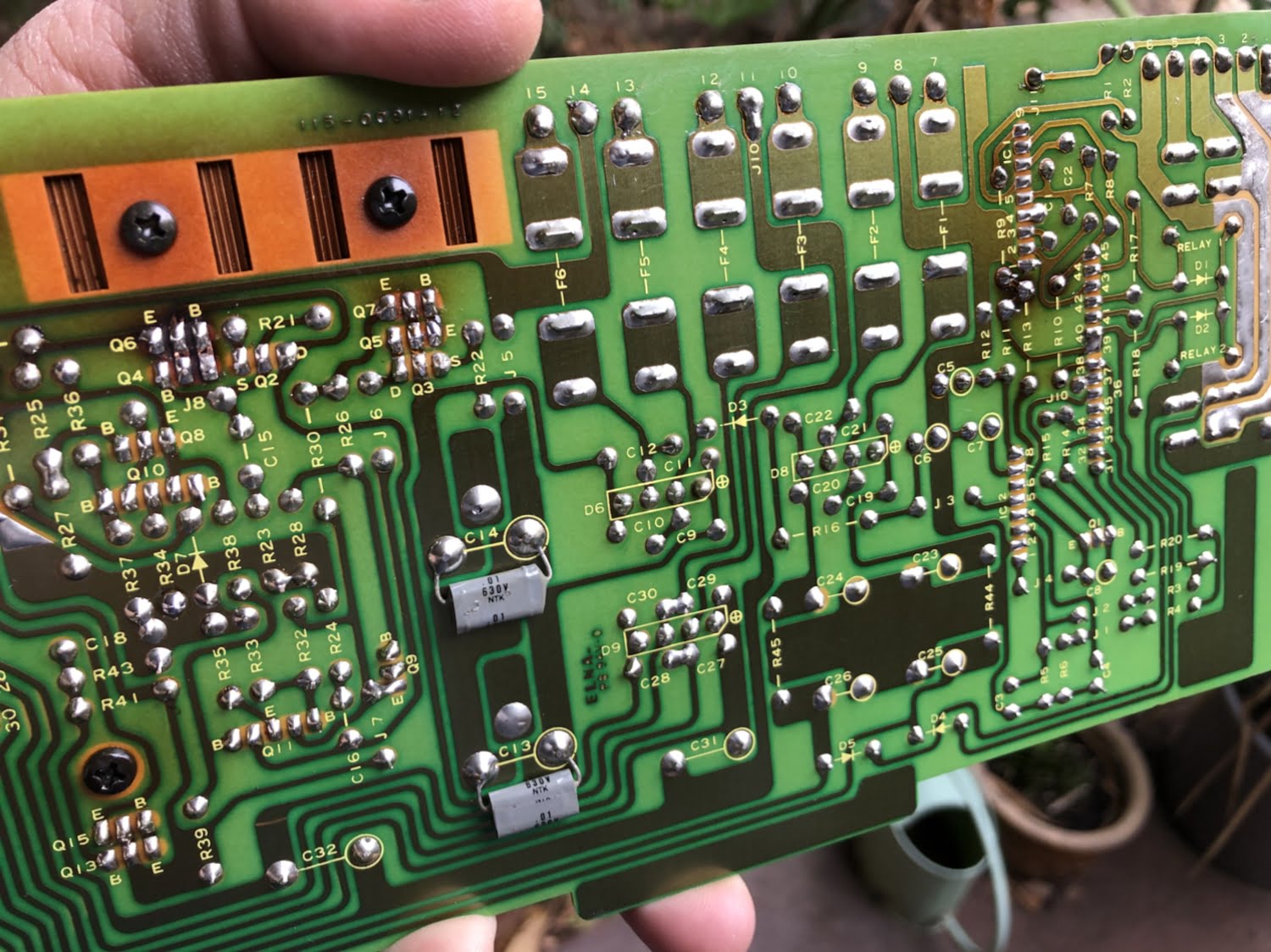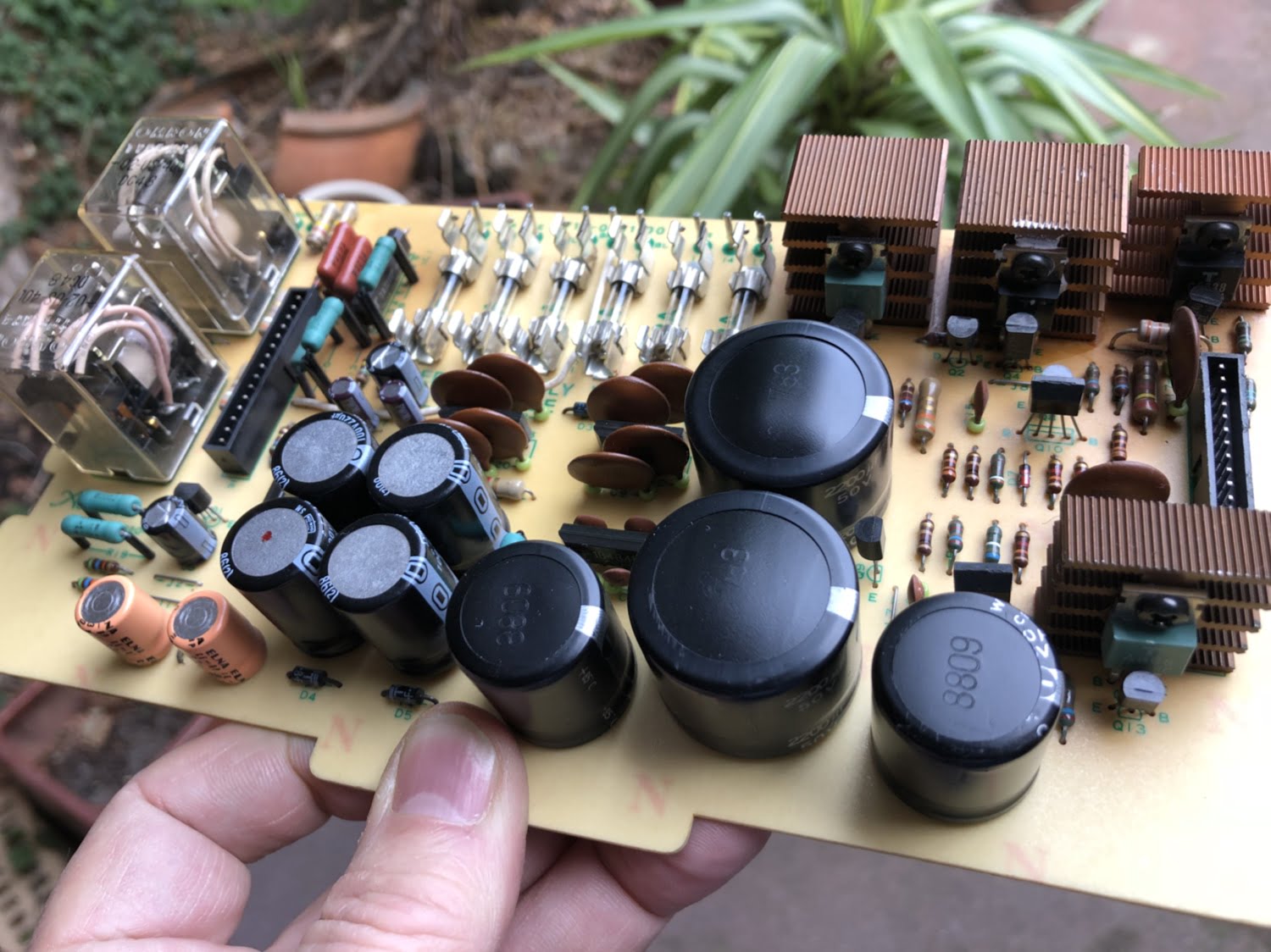 Preamplifier Board
The preamplifier board is a critical one because all signals pass through it unless the amp is operated in power amp bypass mode. The E-303 has an especially nice FET based phono preamp and there were massive DC offsets through this area, so she needed some extensive work. Someone who previously worked on this E-303 had also damaged a trace to the extent that it was almost destroyed.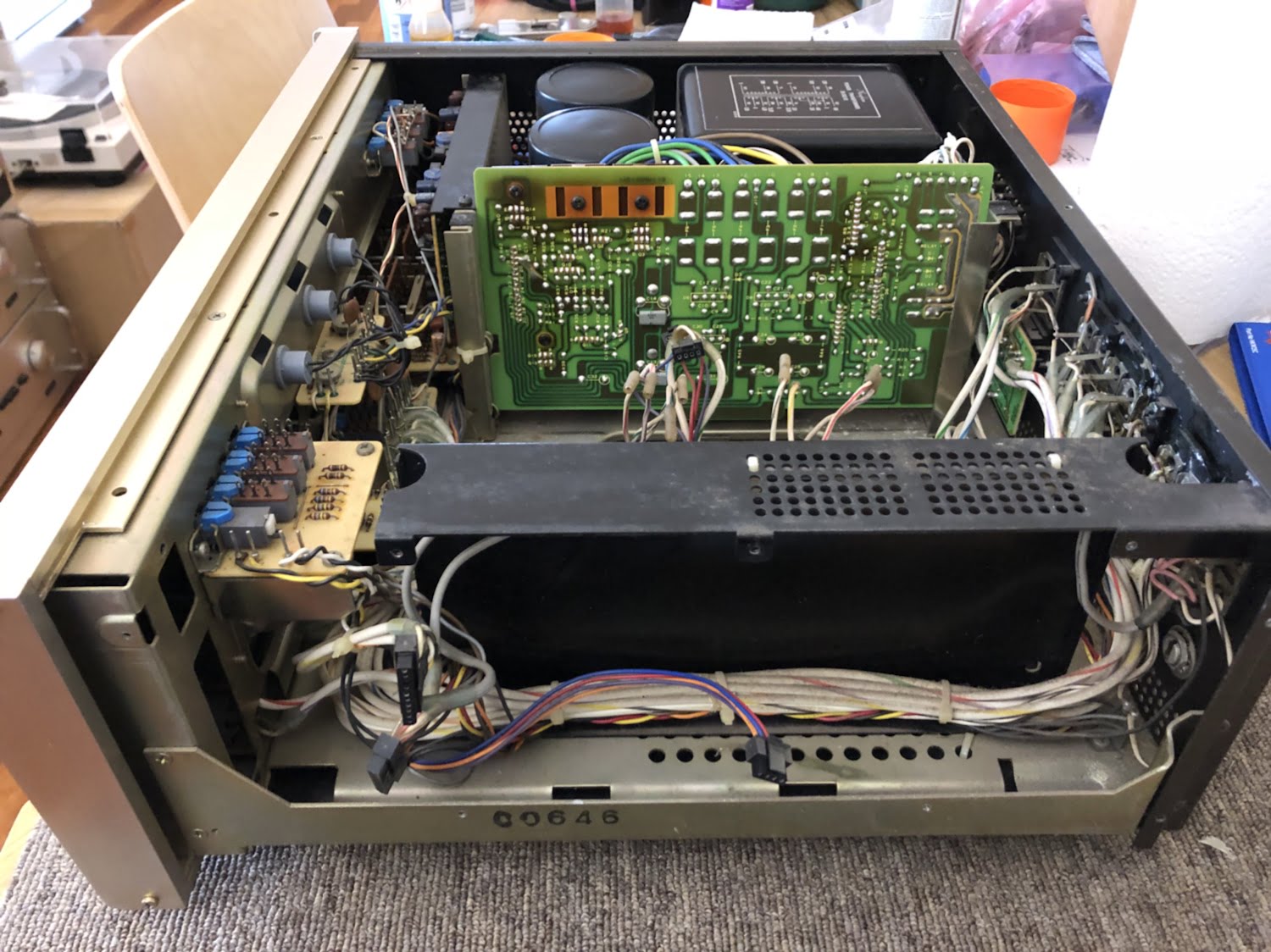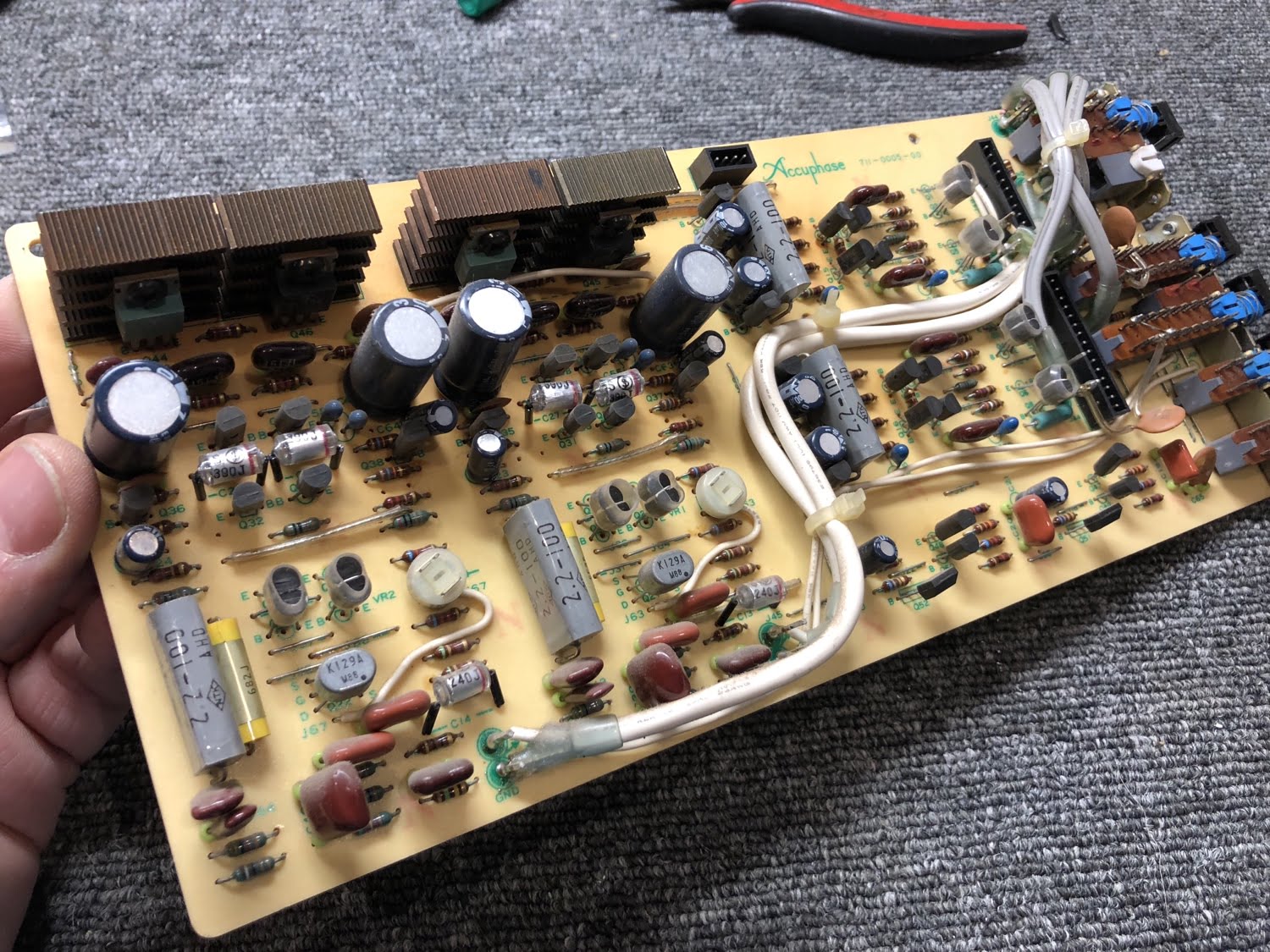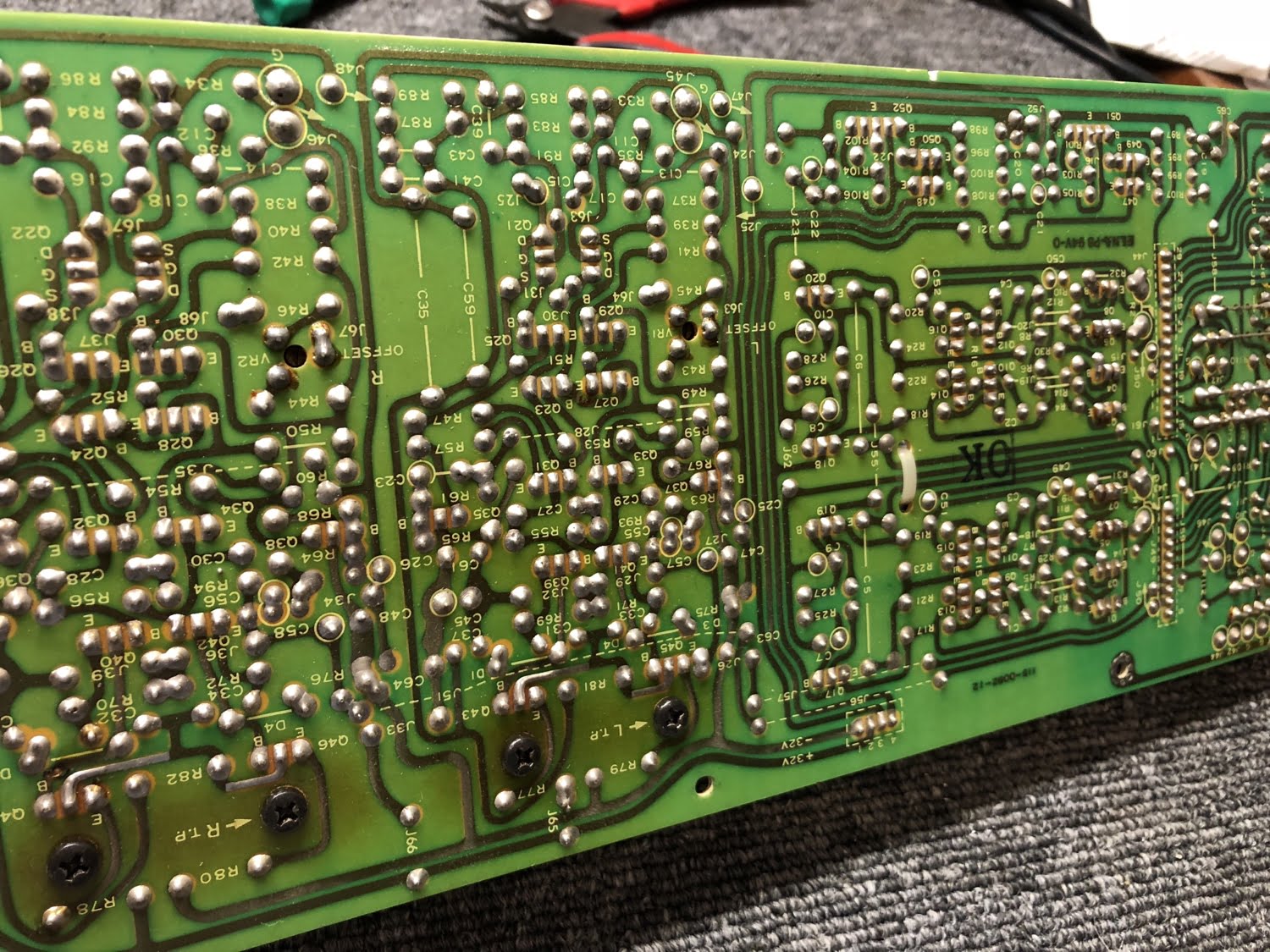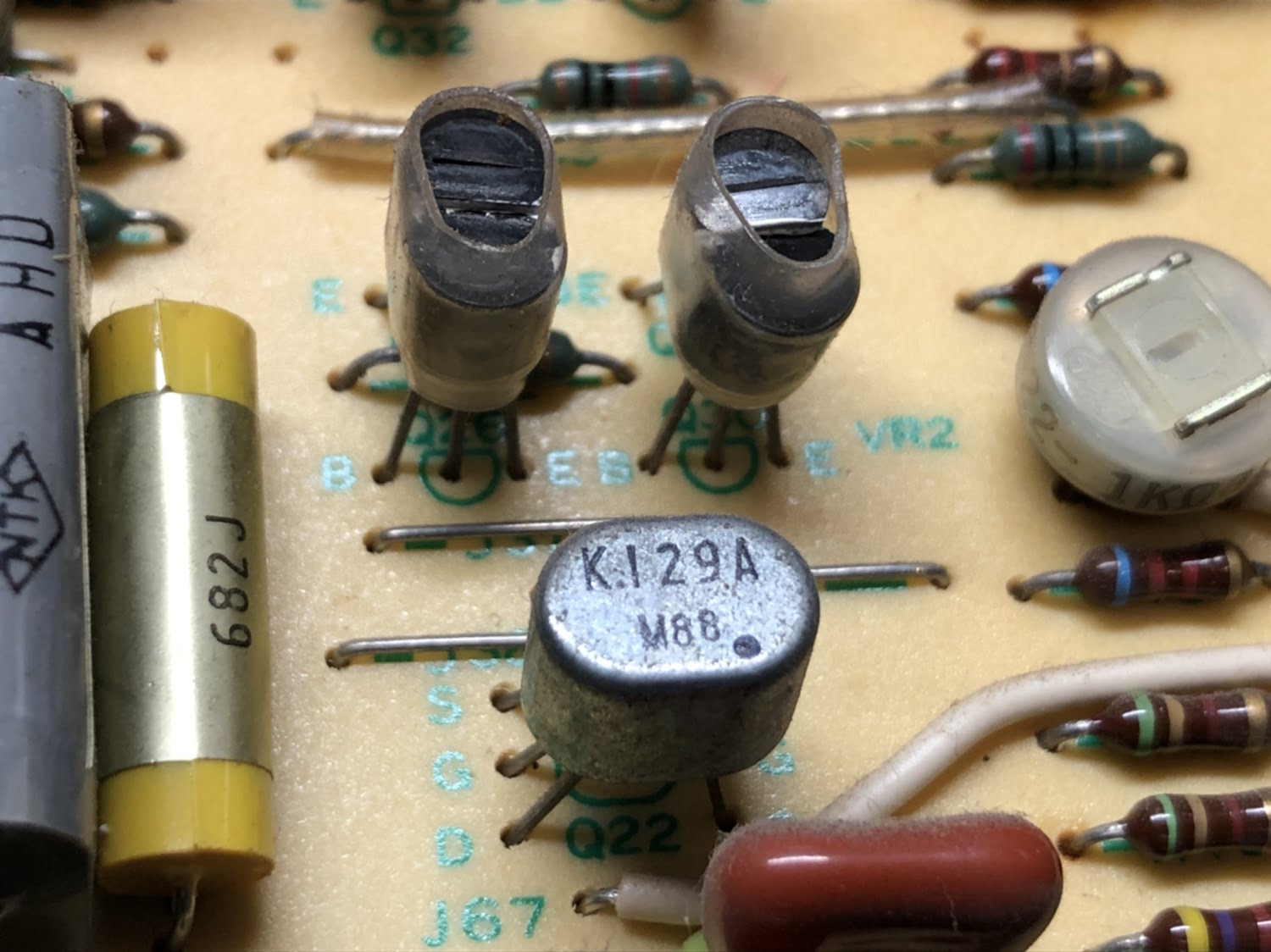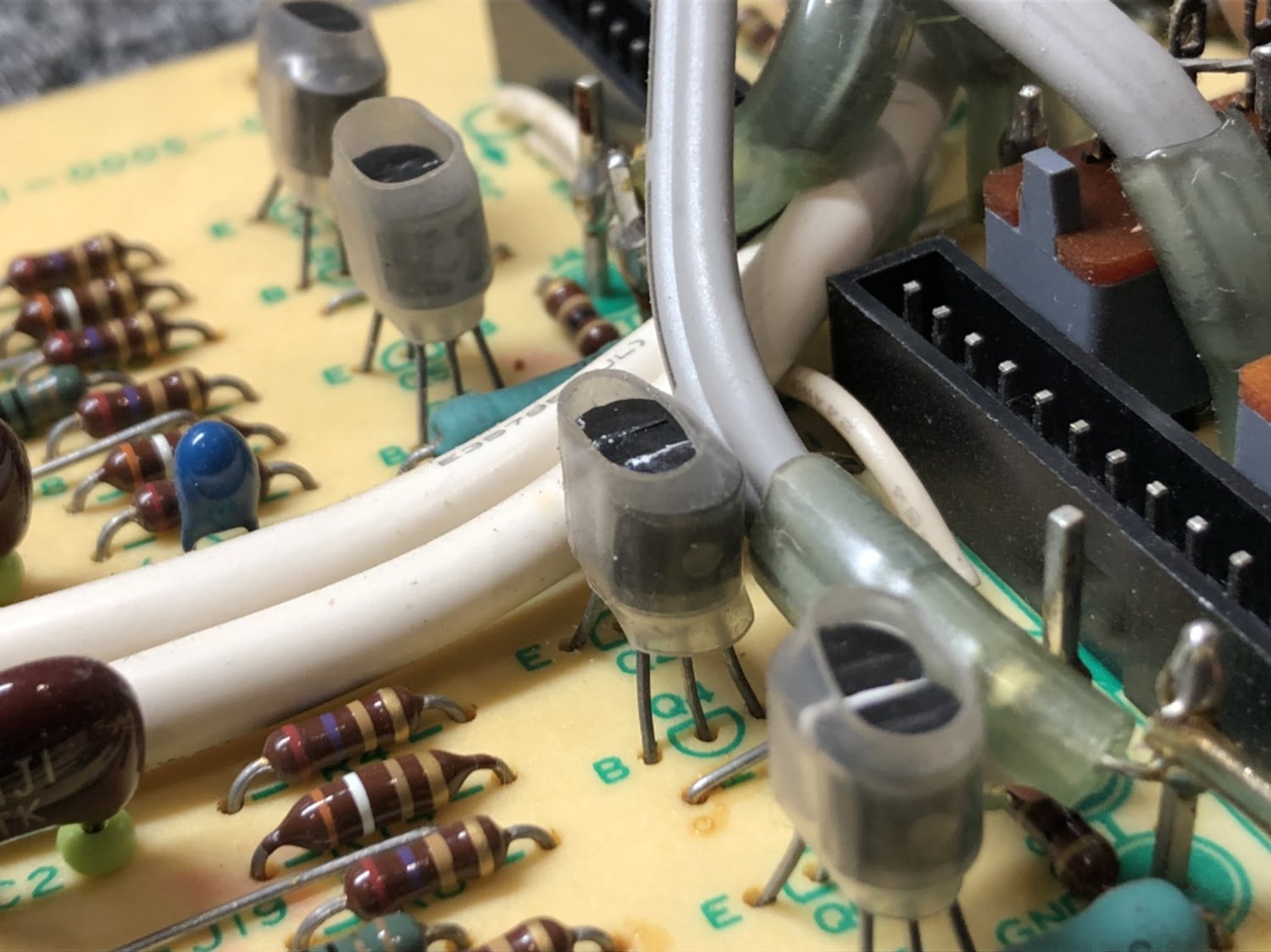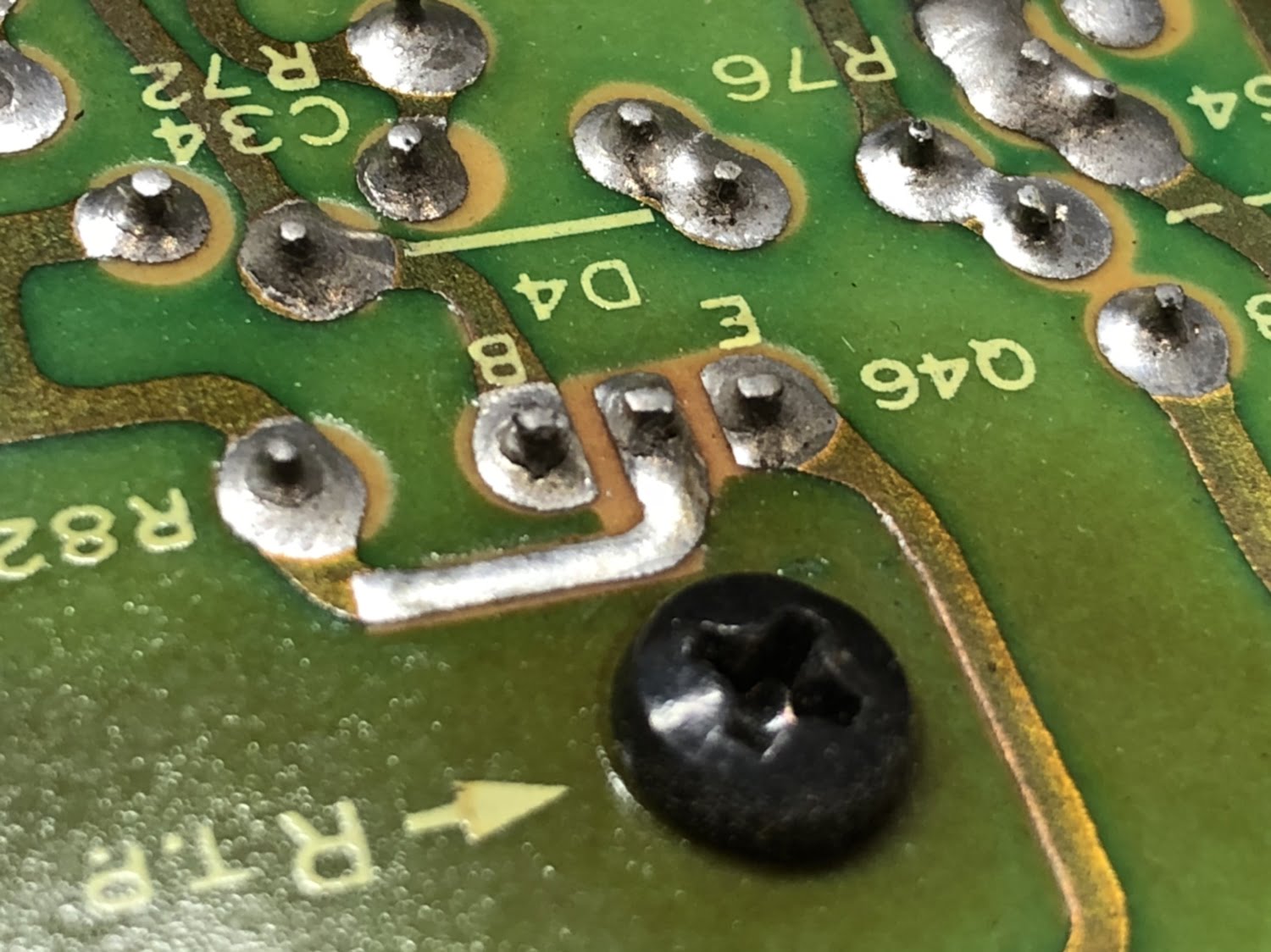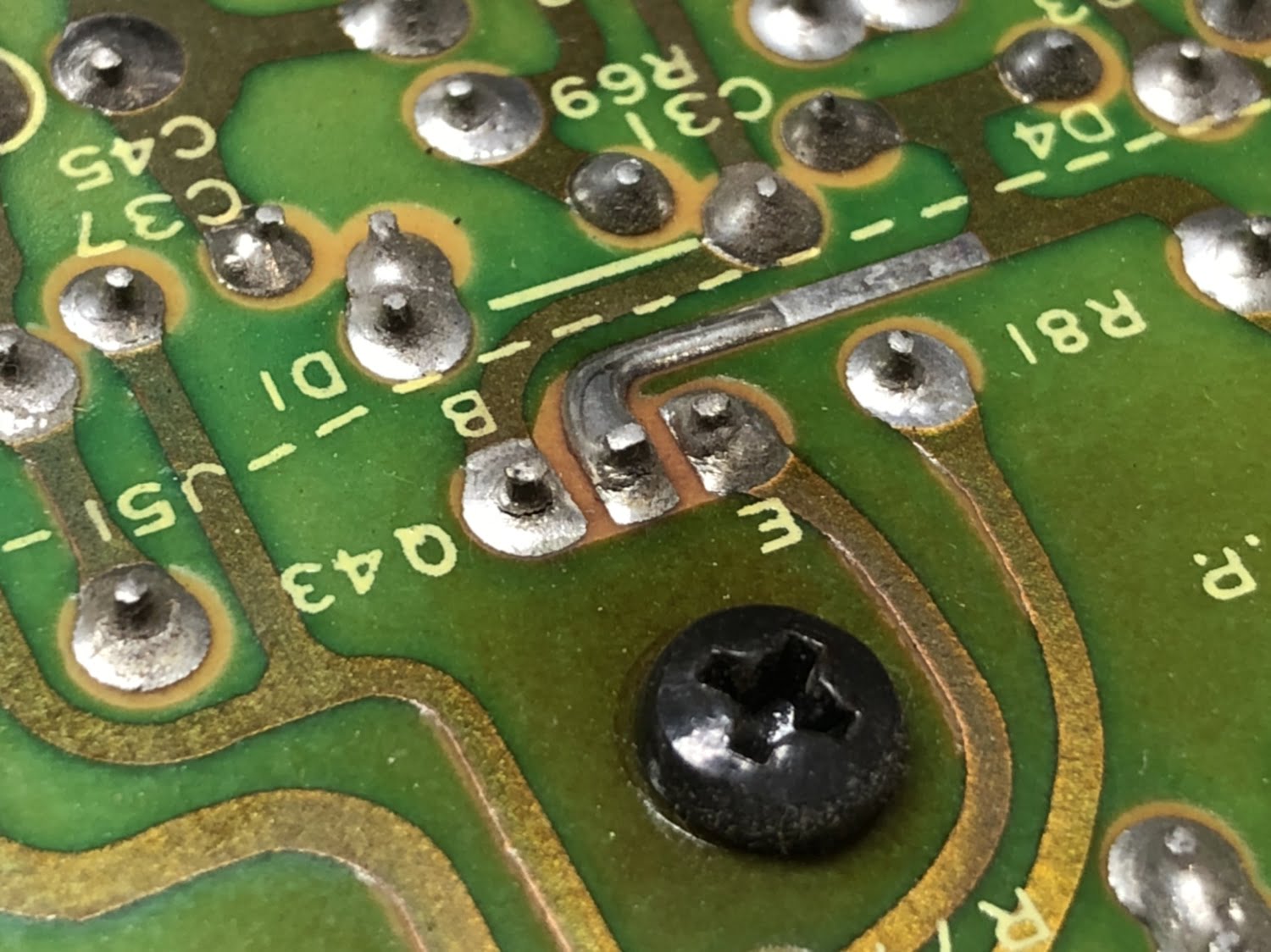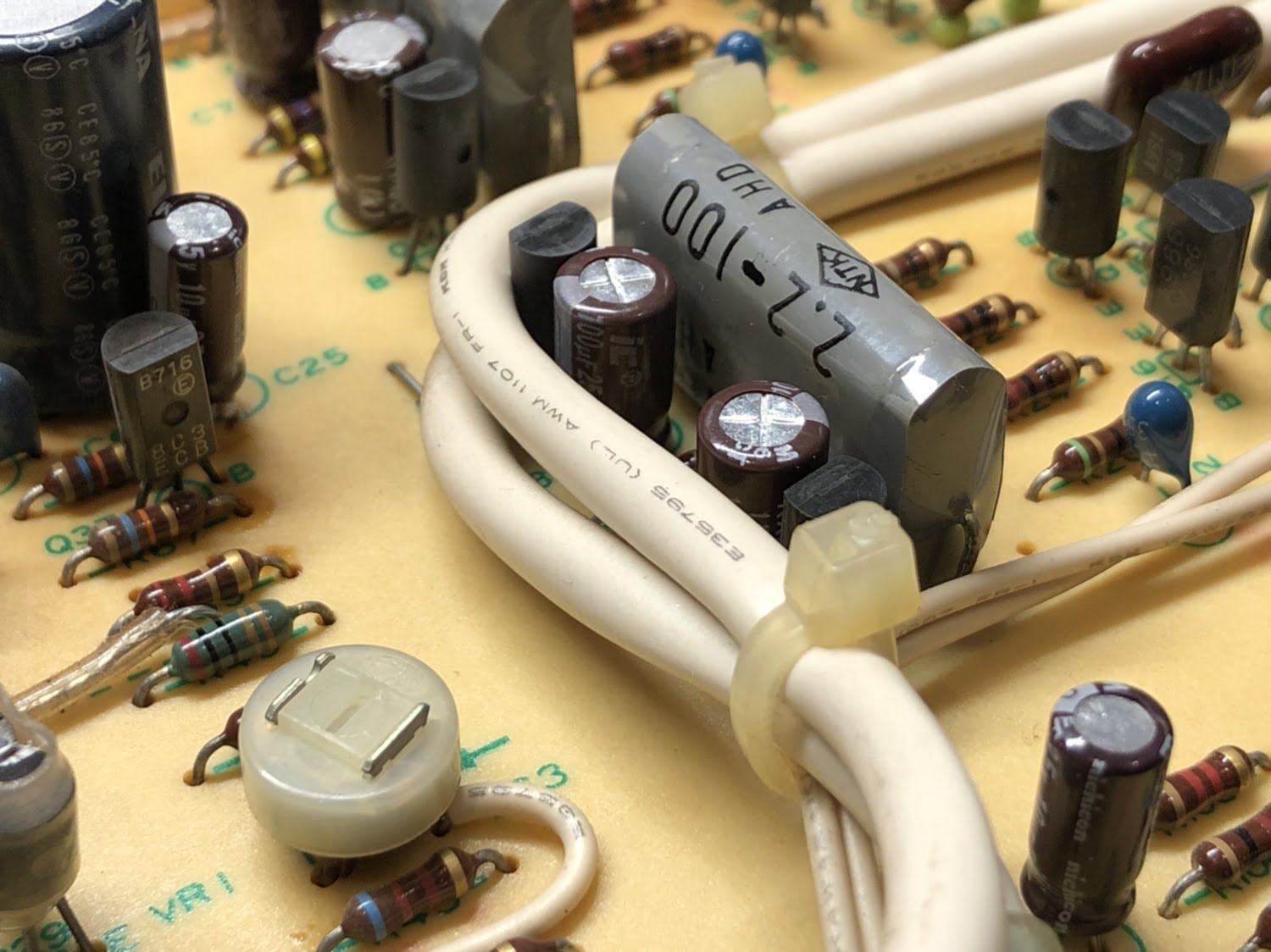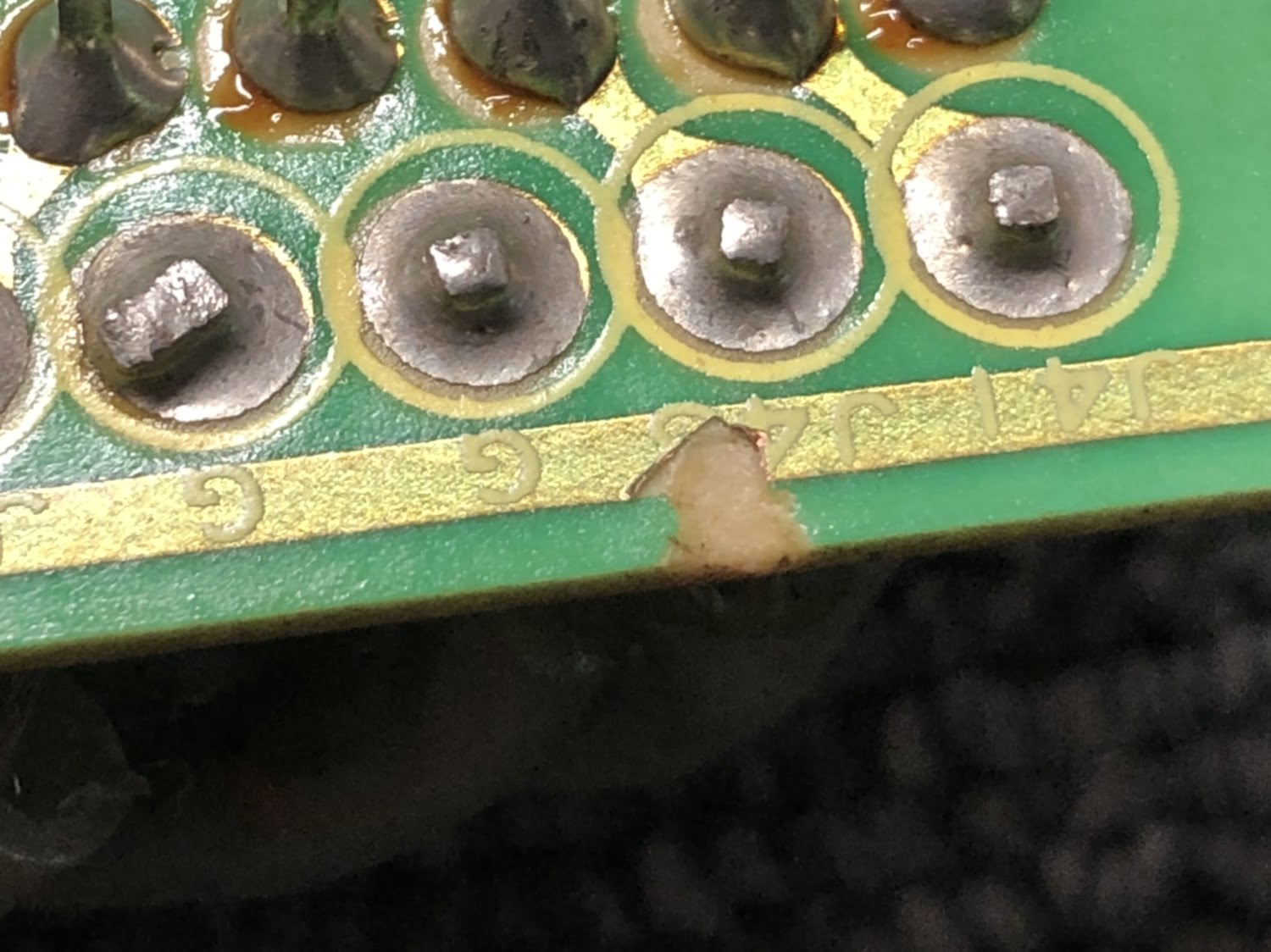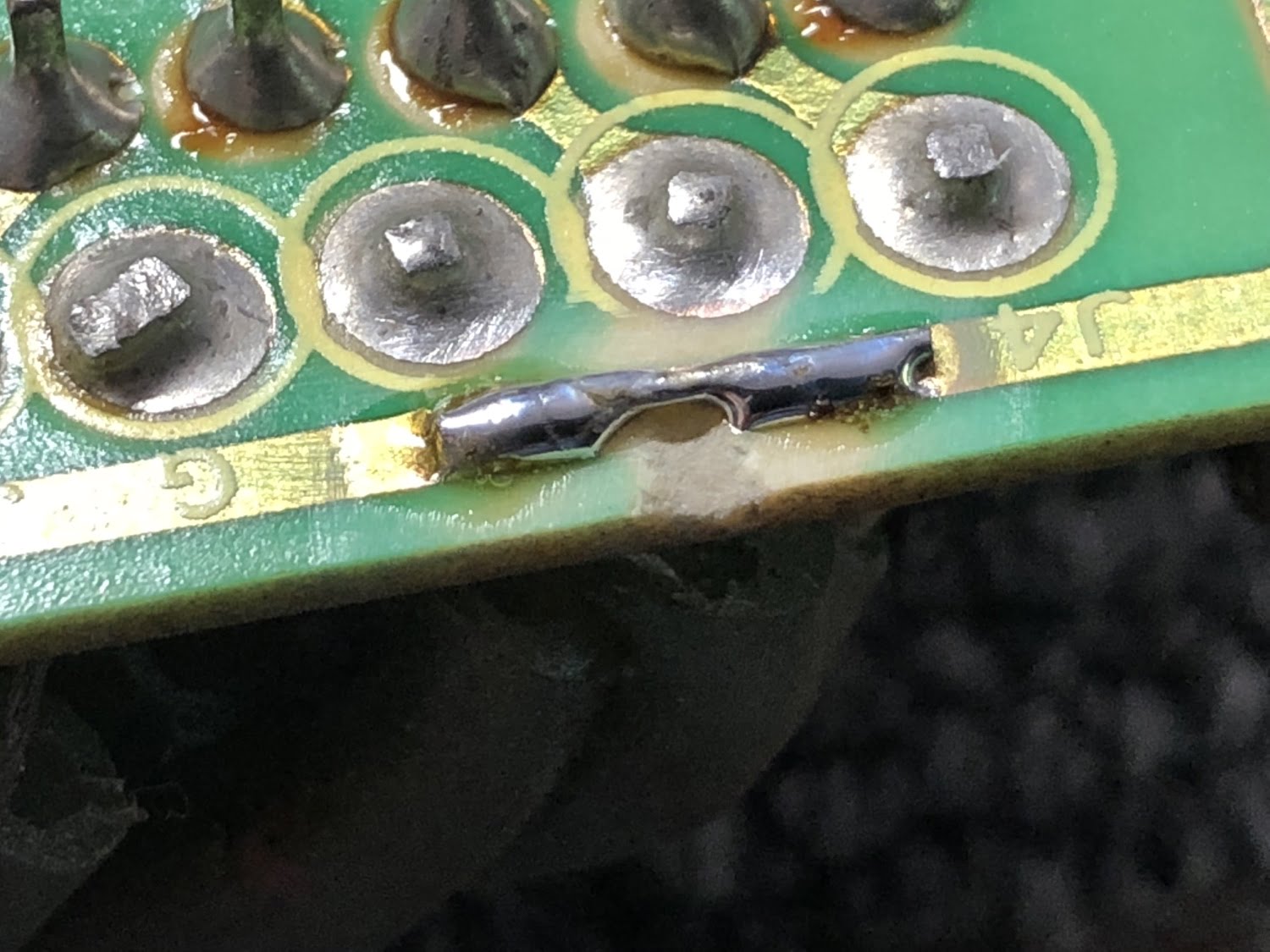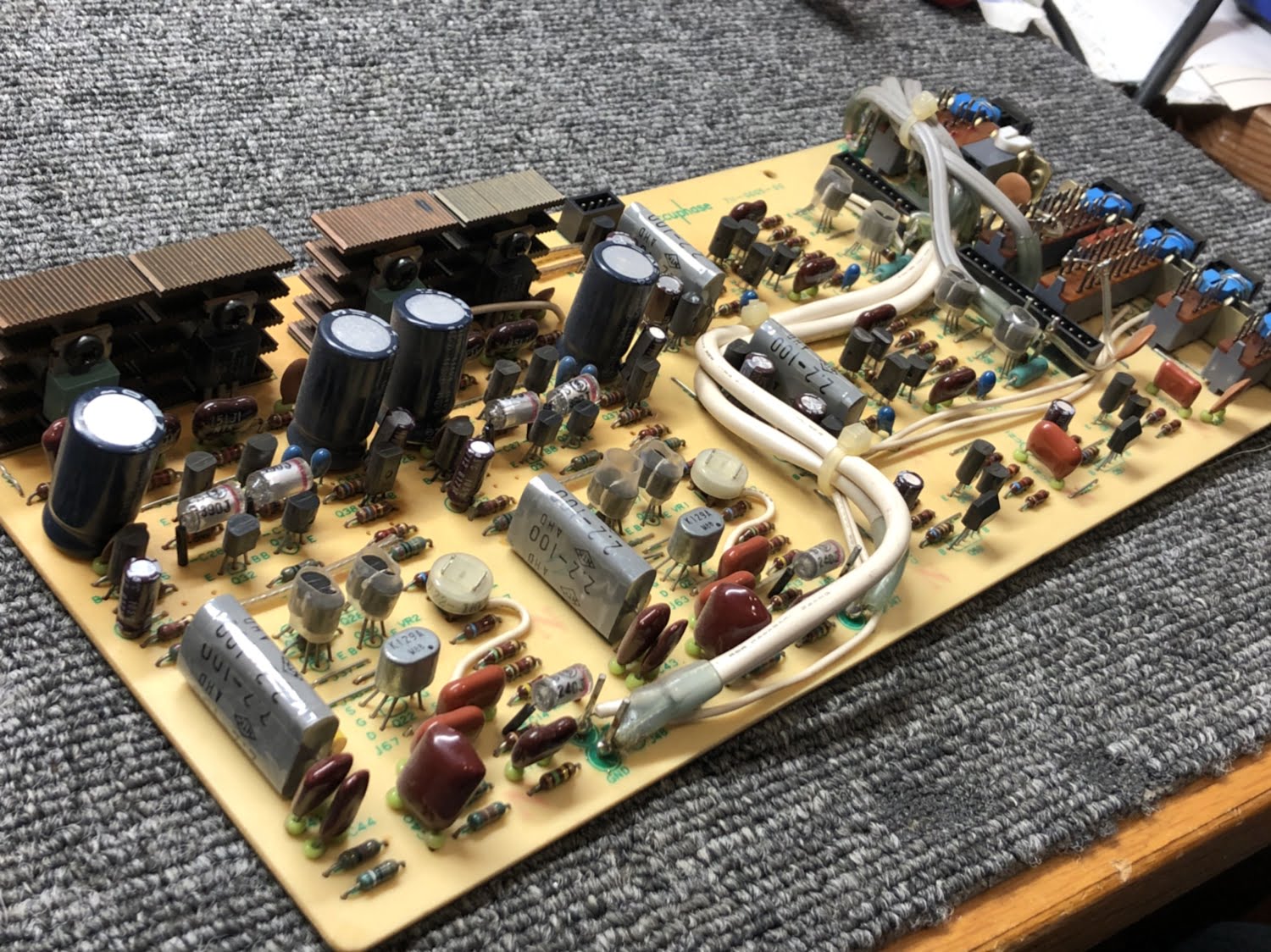 Mute Relay Board
There was one very strange problem that I simply had to resolve for my customer. Someone had attempted to repair a mute relay problem but decided it was too difficult. So, they gave up, cut power to the board and lifted pins on both relays, effectively hobbling the whole board and circuit.
Now, these mute relays are there for a reason. They are partly why Accuphase equipment is so quiet in general operation and the board really needs to be working.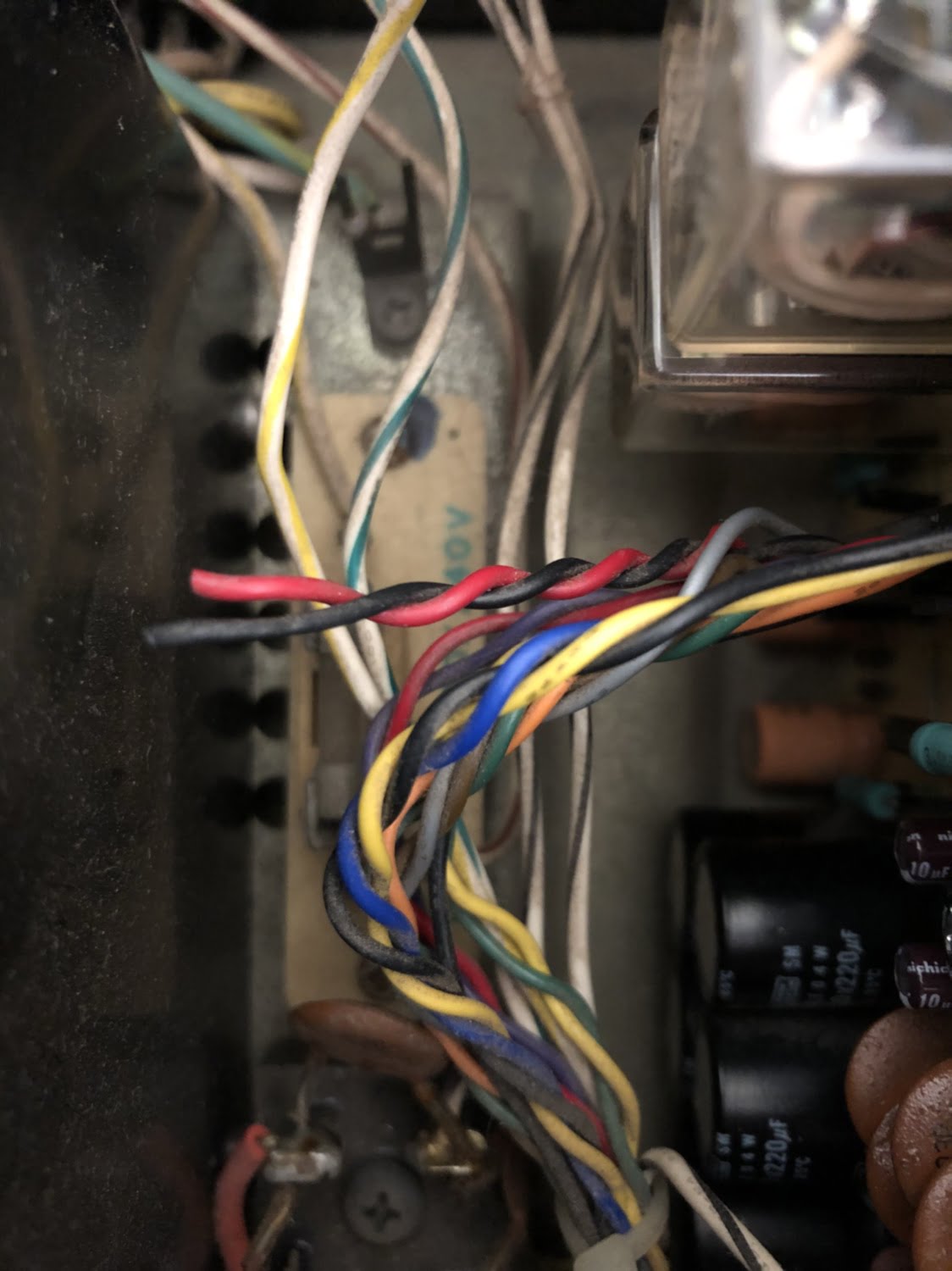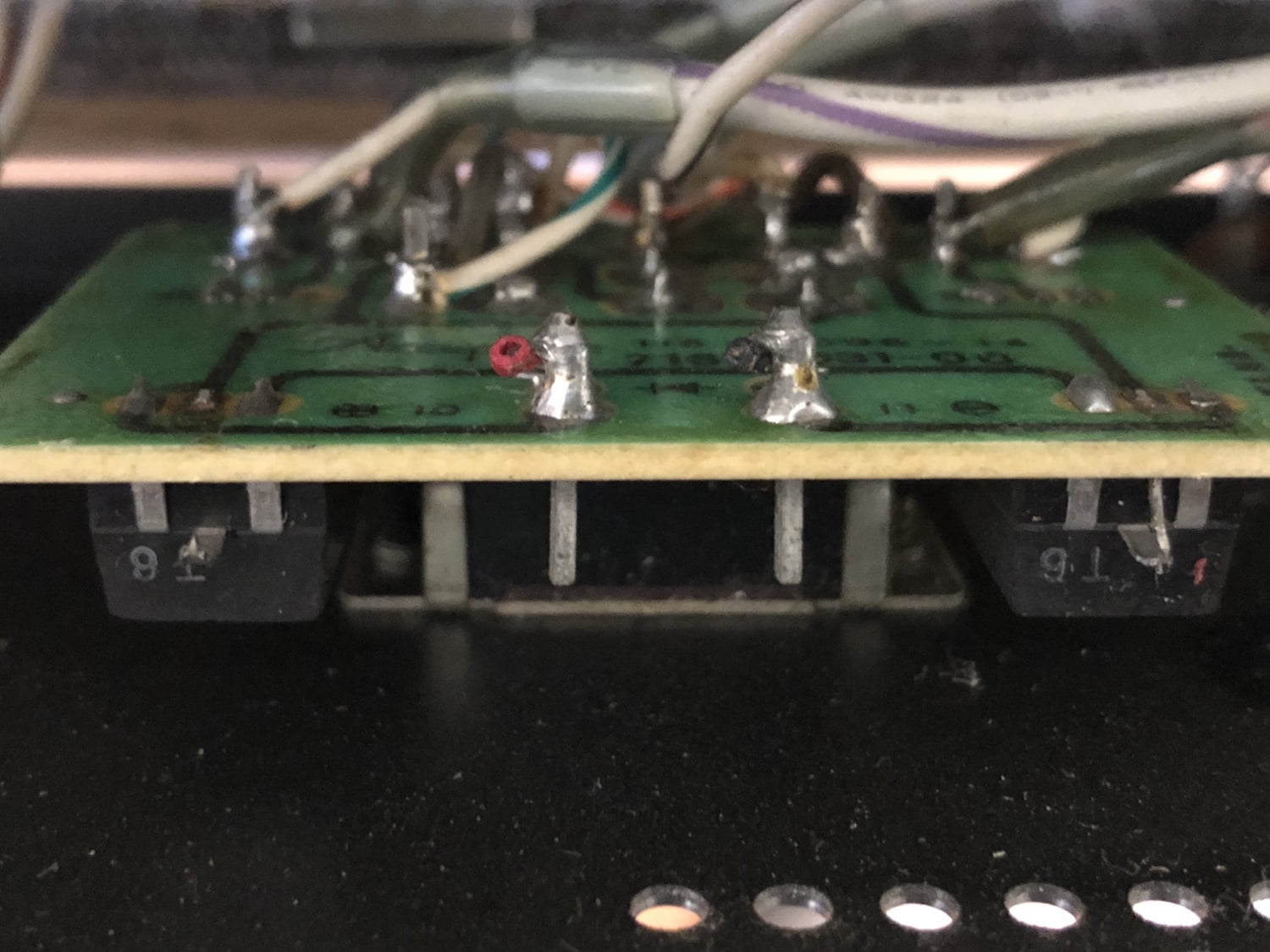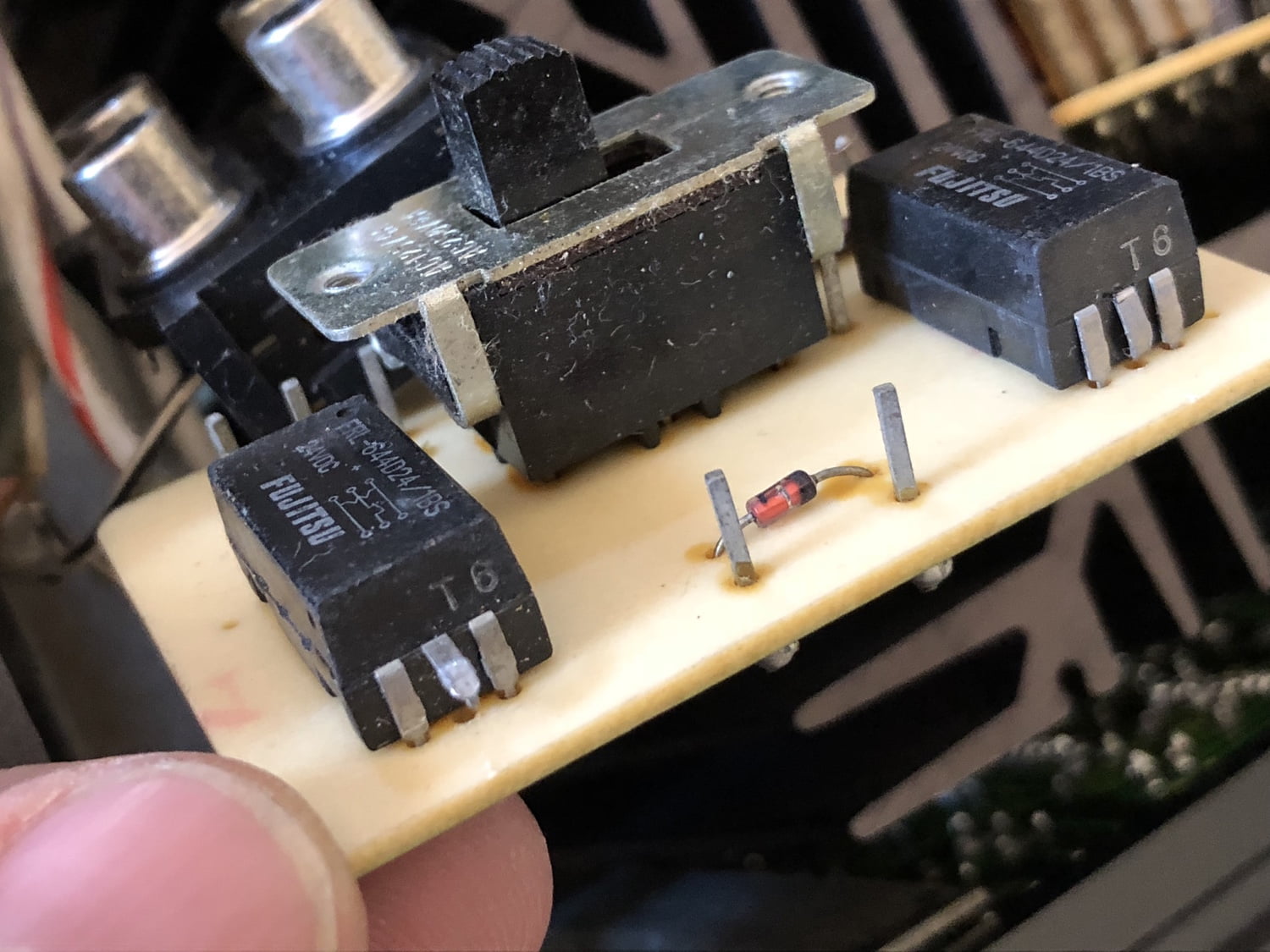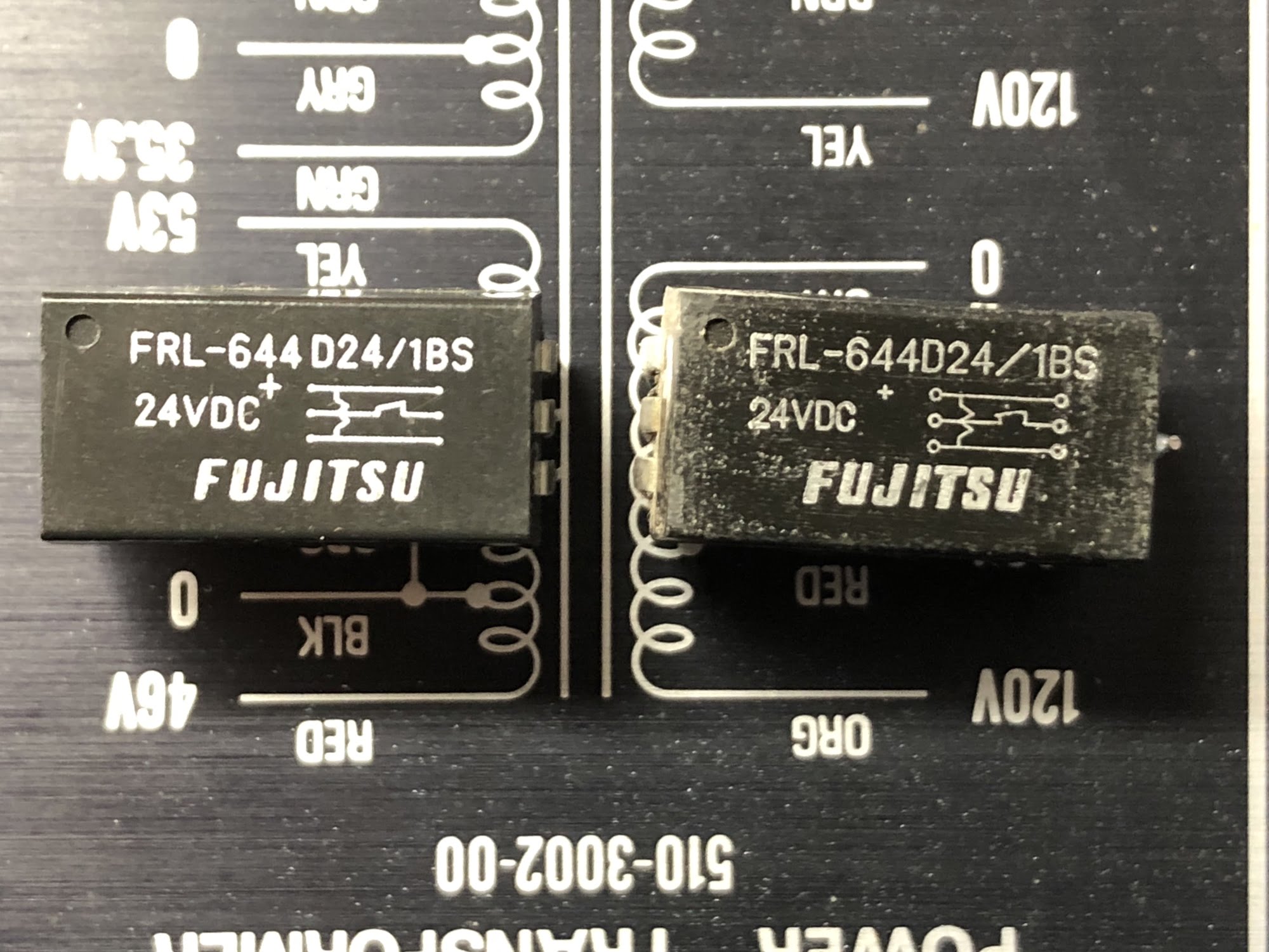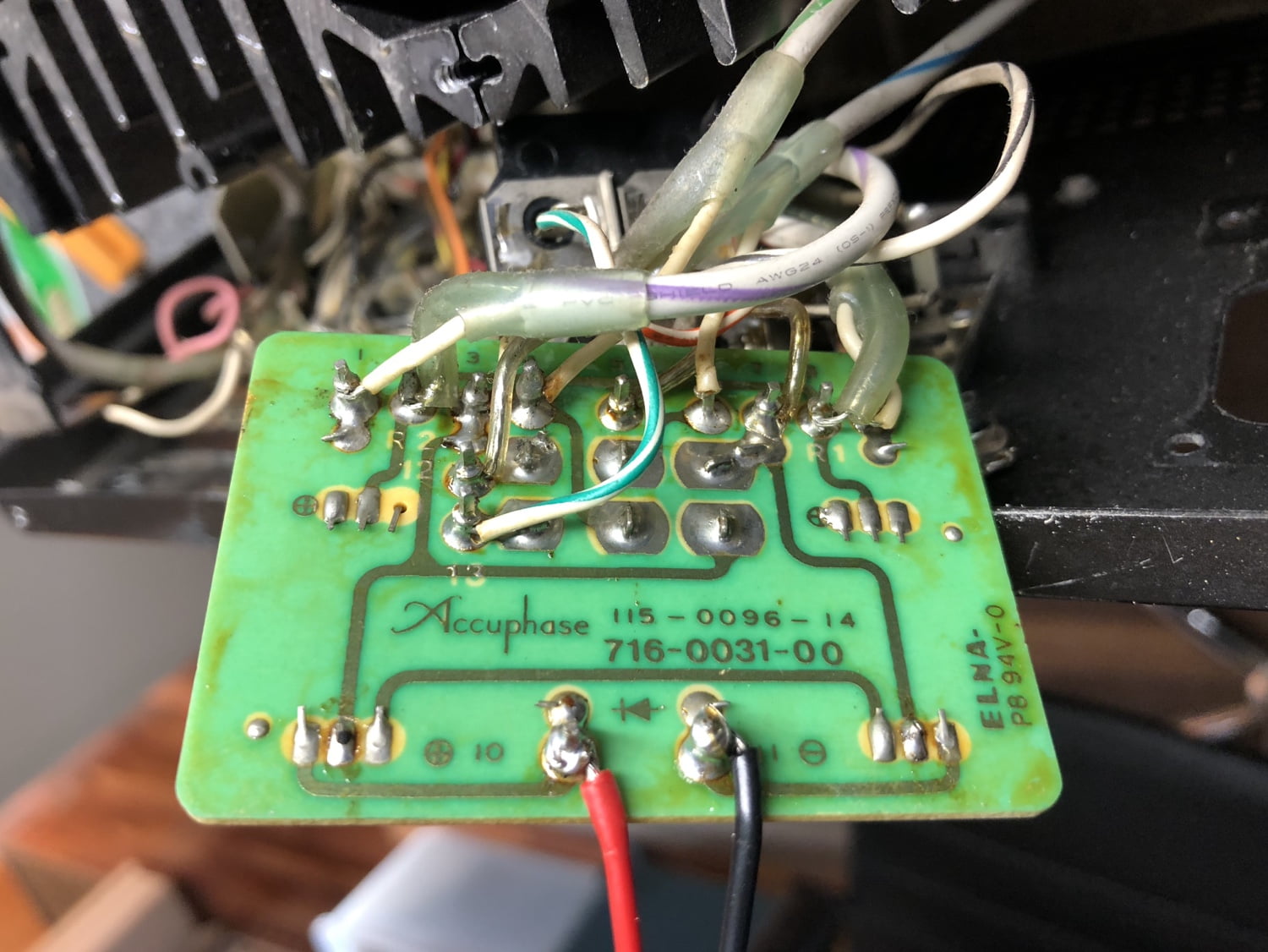 Testing and Adjustment
This is the last but one step before cleaning. With the amp on the bench, I run power-on testing, set quiescent current draw and DC symmetry at the various stages of the amplifier. From the service manual, there are 8 separate adjustments in an Accuphase E-303.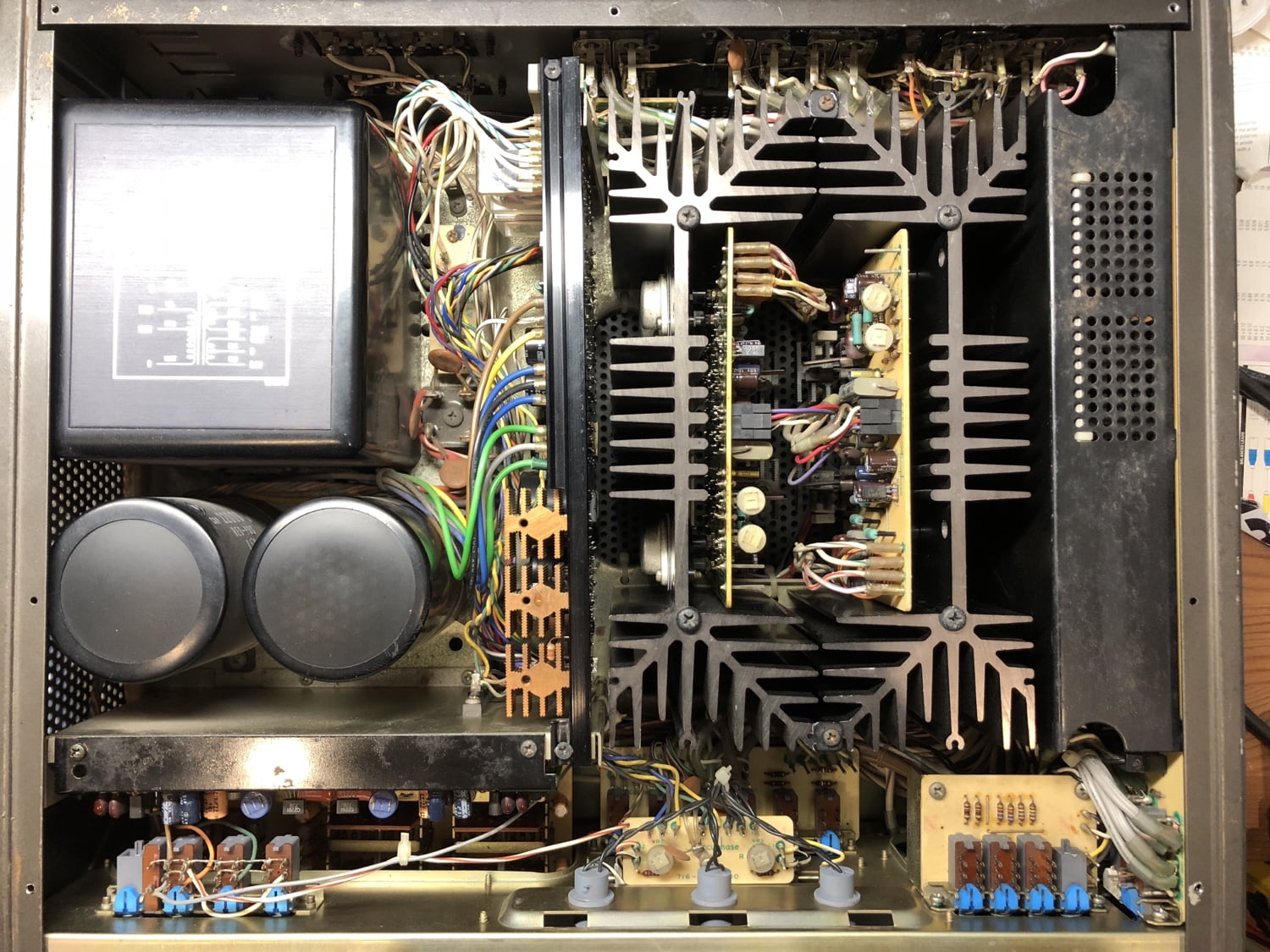 Final Cleaning and Results
Finally, we come to the end of this epic write-up. The last stages for me are always to clean the chassis exterior, knobs, connectors and so on, followed by a final test and photo-shoot.
After all the work, this lovely old Accuphase E-303 sounds amazing and runs very well. She's had somewhat of a hard life and I spent a little more time on one or two of the connectors and switches, but I know her owner is very happy with her. He paid very little for her due to her slightly unloved condition. I think you'll agree, she looks great now!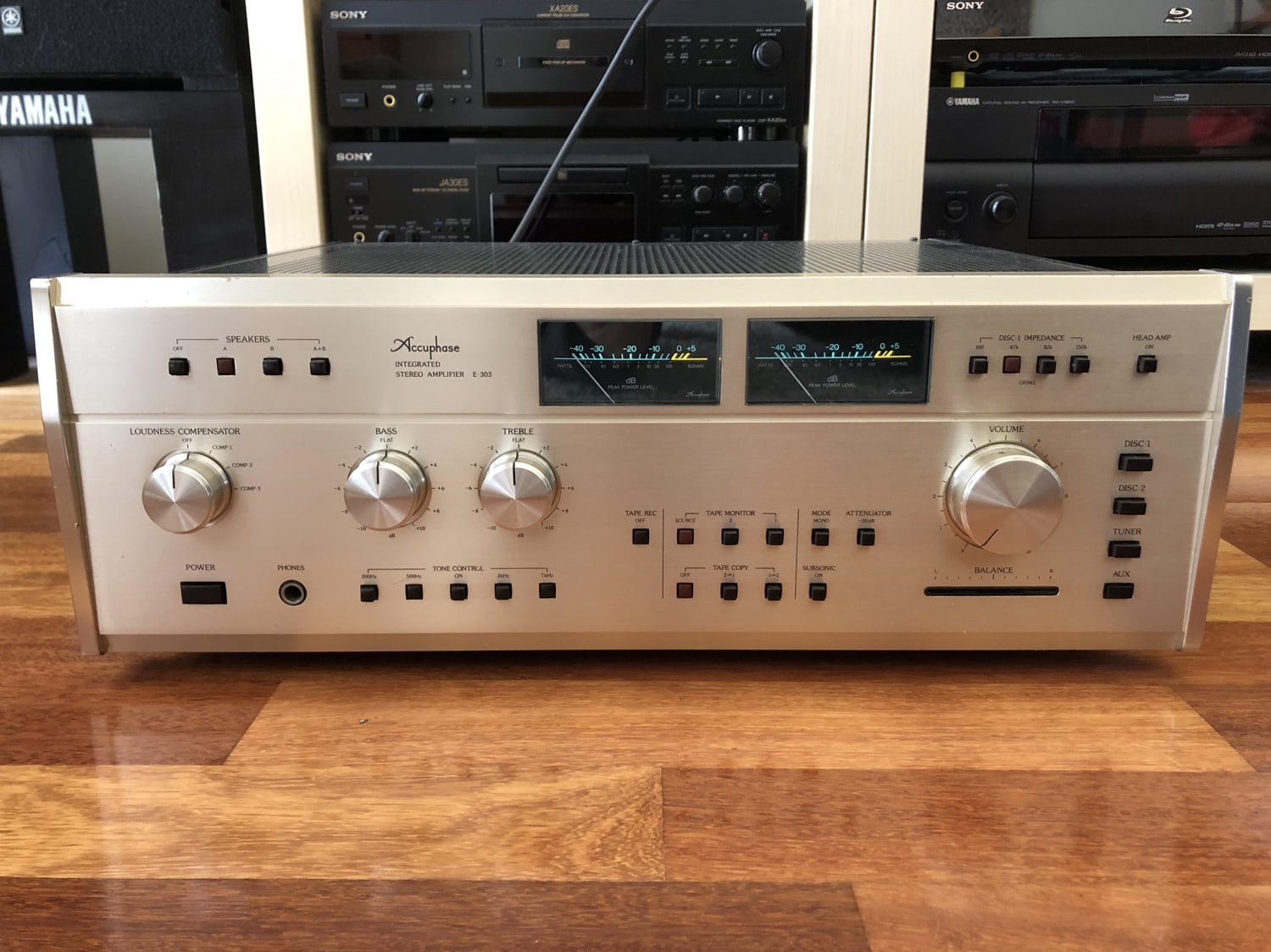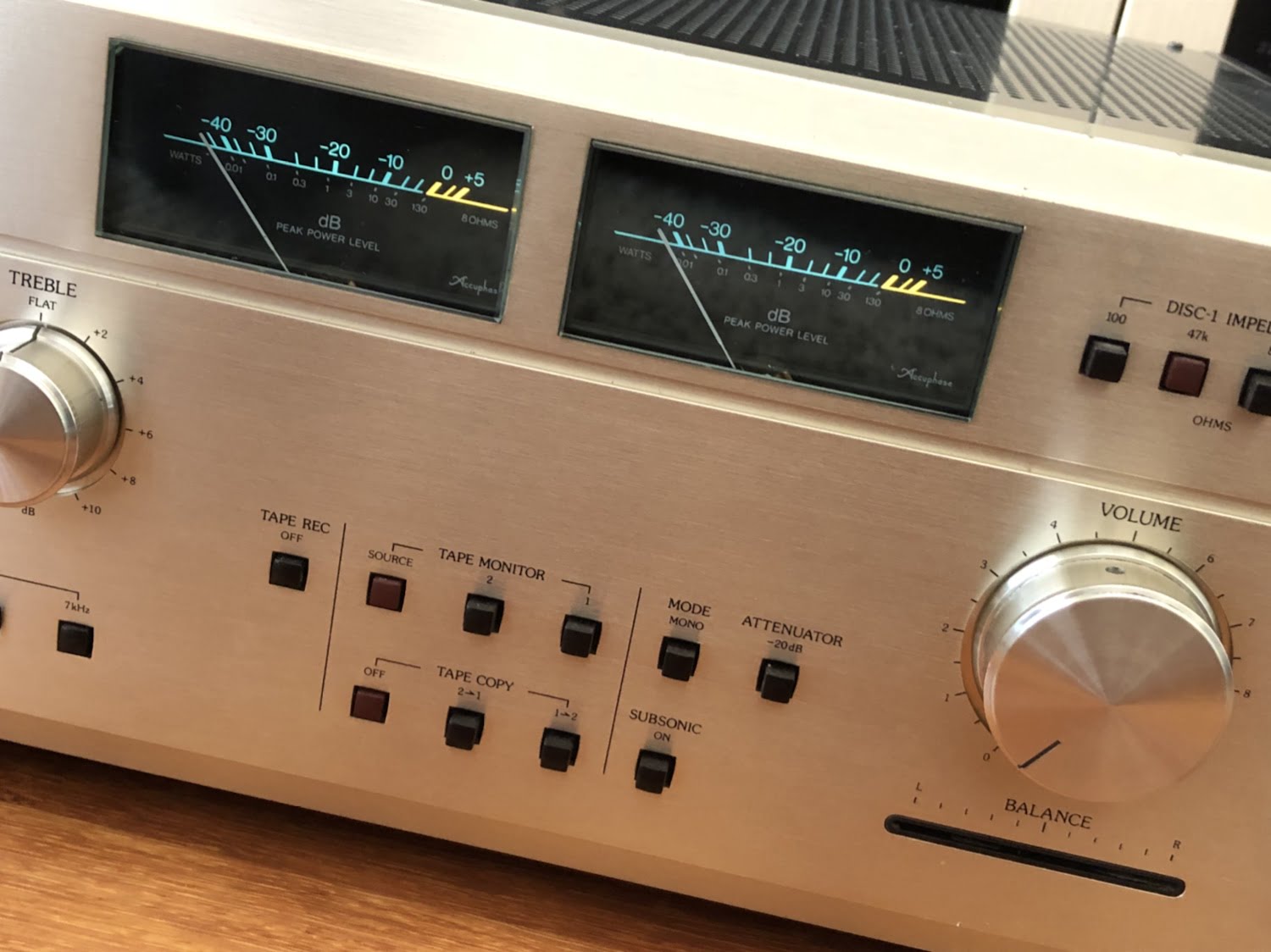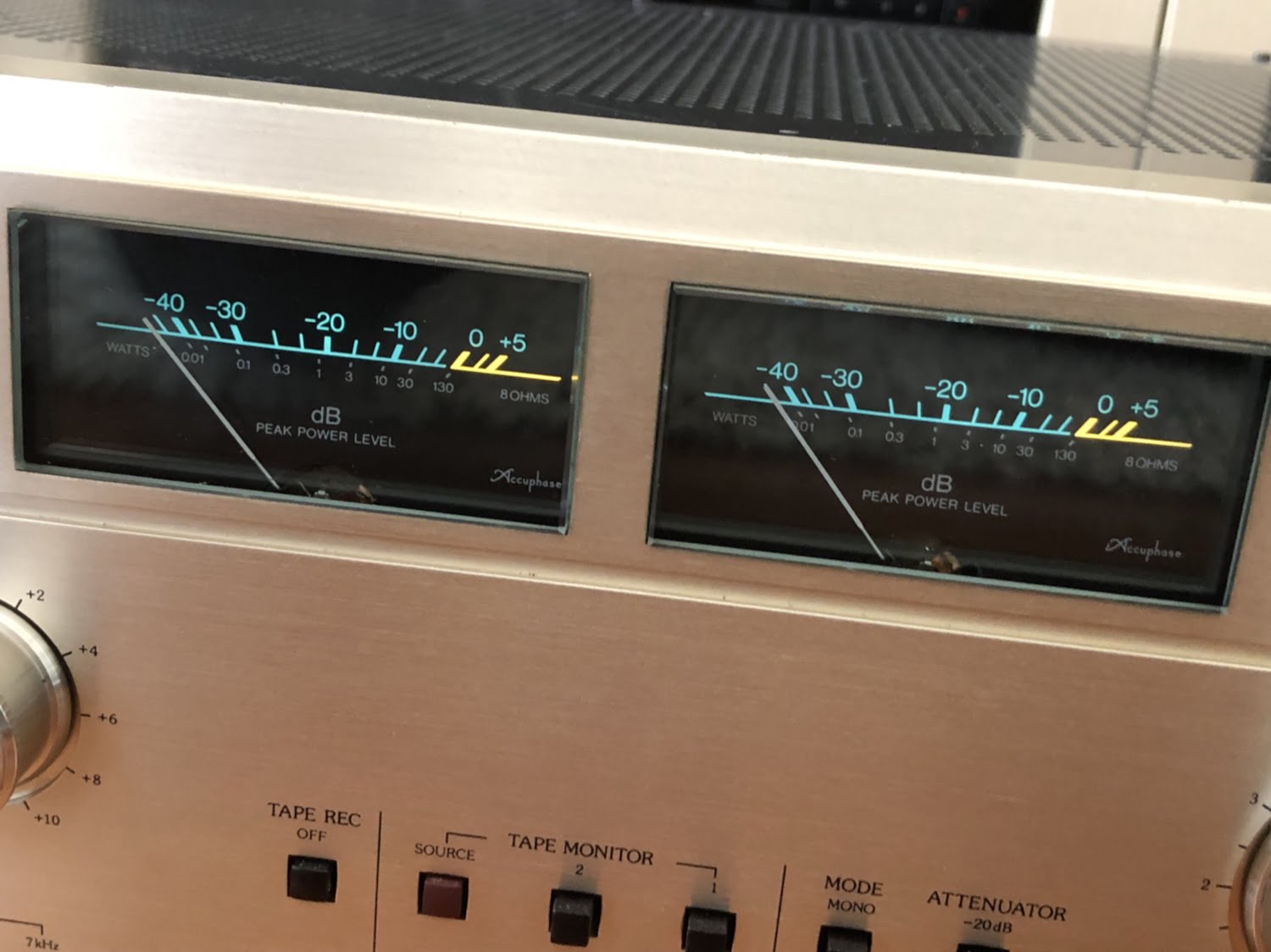 It's business as usual @ Liquid Audio, despite Coronavirus, so if you'd like my assistance with your Accuphase E-303, or any other Accuphase piece, don't hesitate to get in touch.