I recently overhauled and restored this stunning Accuphase E-202 integrated amplifier. Read on for all the details.
Firstly, my apologies for the delay in bringing new content like this article on the Accuphase E-202 to my site. My hi-fi repair and restoration business here in Perth has been incredibly busy, I barely have time to even respond to inquiries at the moment!
I'll be writing more content, by organising a more time for it. I have literally dozens of repairs and restorations ready to write about, hopefully they will be of interest. Let me know if there is anything in particular you would like to see.
On to the Accuphase E-202. The E-202 was Accuphase's first integrated amplifier, and it's become a true hi-fi classic. With superlative build quality and stunning sound, the Accuphase E-202 is all that most people need at the heart of a really serious hi-fi system.
Specifications, courtesy of the Hi-Fi Engine:
Power output: 100 watts per channel into 8Ω (stereo)
Frequency response: 20Hz to 20kHz
Total harmonic distortion: 0.15%
Damping factor: 50
Input sensitivity: 2.5mV (MM), 160mV (line)
Signal to noise ratio: 74dB (MM), 80dB (line)
Speaker load impedance: 4Ω to 16Ω
Semiconductors: 53 x transistors, 4 x FETs, 44 x diodes, 2 x thermistors
Dimensions: 455 x 152 x 355mm
Weight: 19.5kg
Lots more excellent information and documents can be found at the HiFi Engine page for the E-202.
Problems
This gorgeous E-202 has been in her original owner's hands since new. She came to needing some serious TLC – bits didn't work, crackling and popping noises, scratchy controls, etc.
In situations like this, I opt for a conservative, reliability and performance-enhancement approach. How this all comes together in the equipment is documented below.
You can also watch a short video I made about this Accuphase E-202 and setting her up, on my YouTube channel.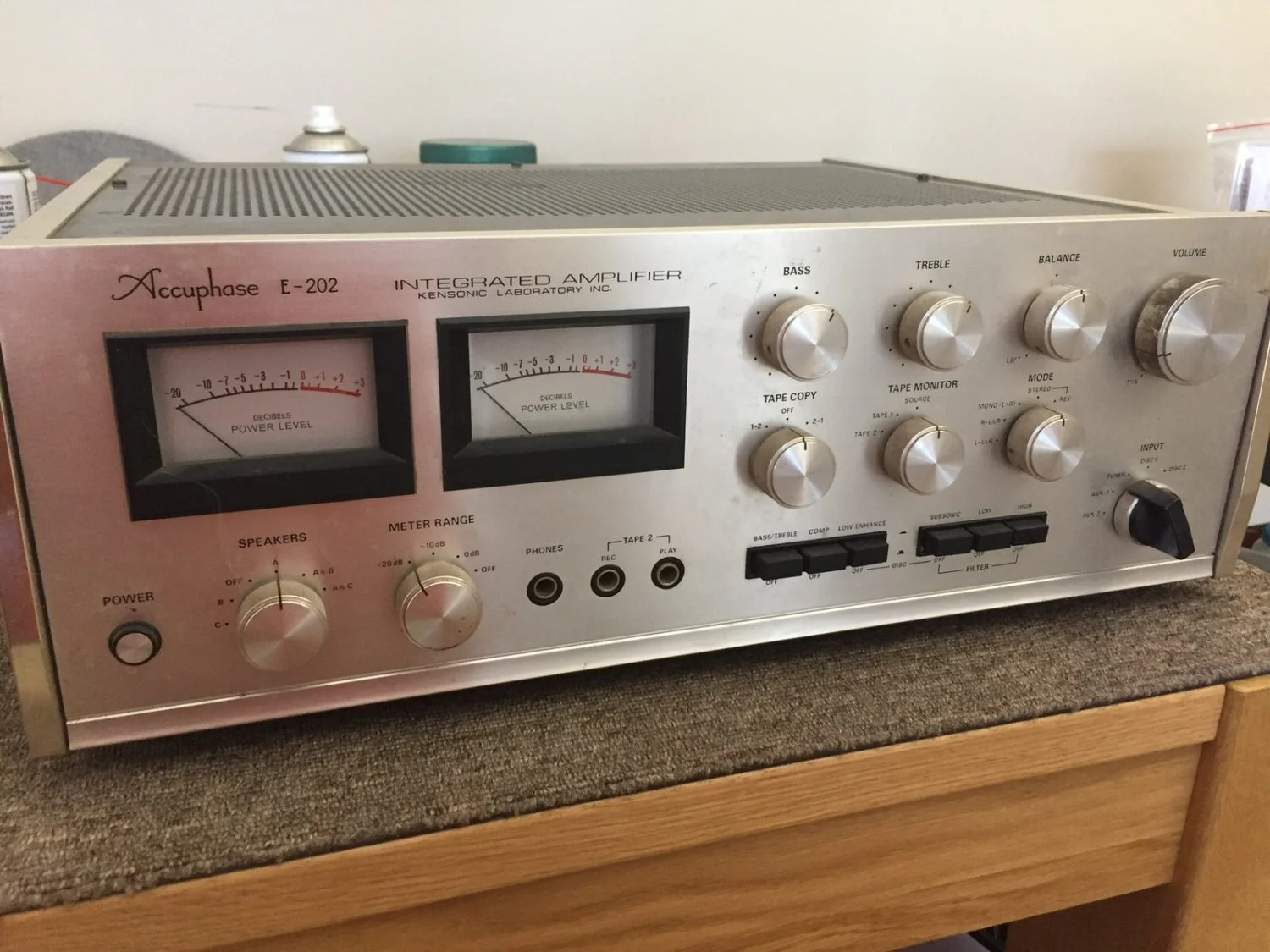 Let's start with a few images of the amplifier as it looked when it came in. The unit was stored in a garage for a long time, not turned on for many years.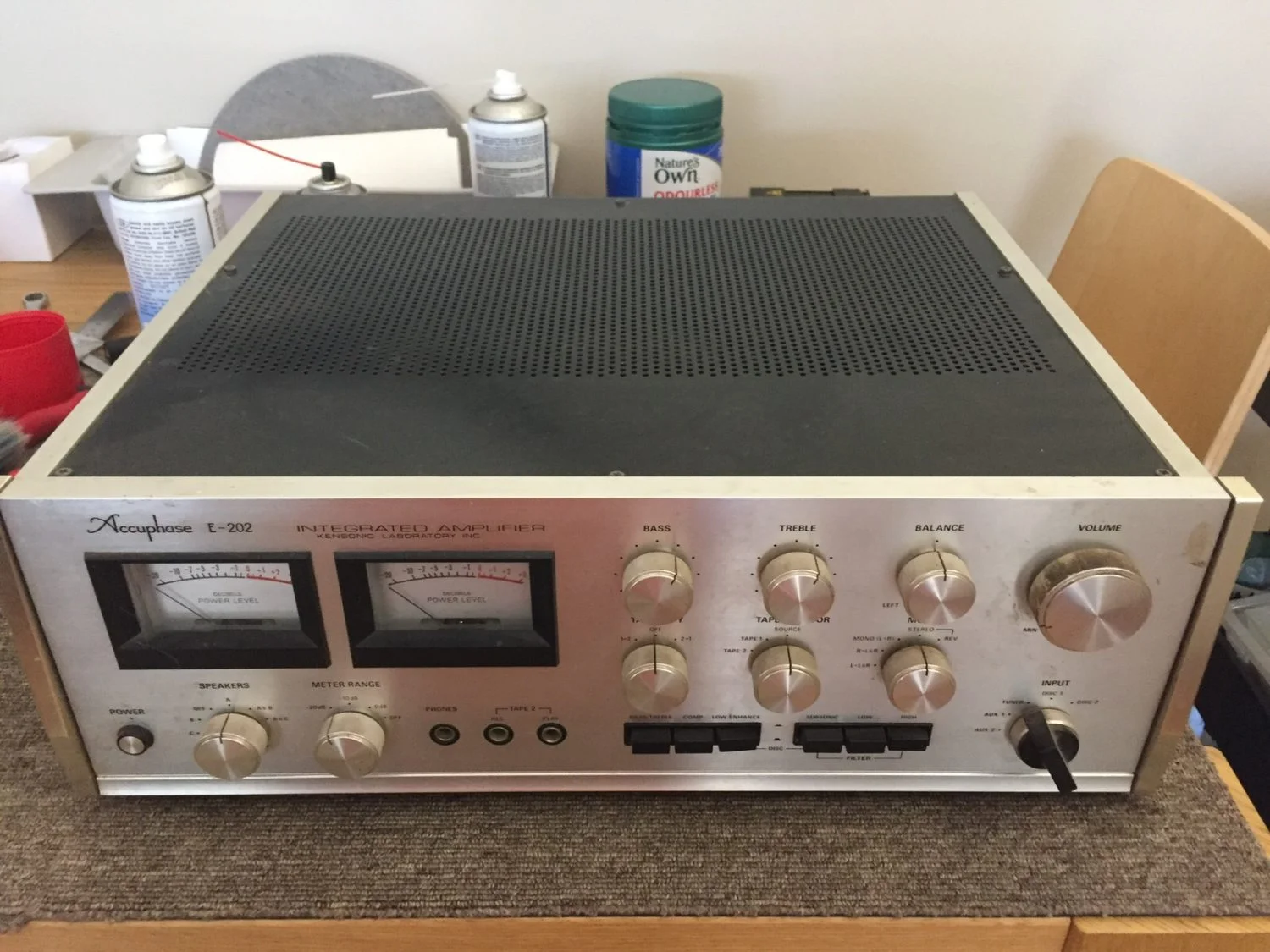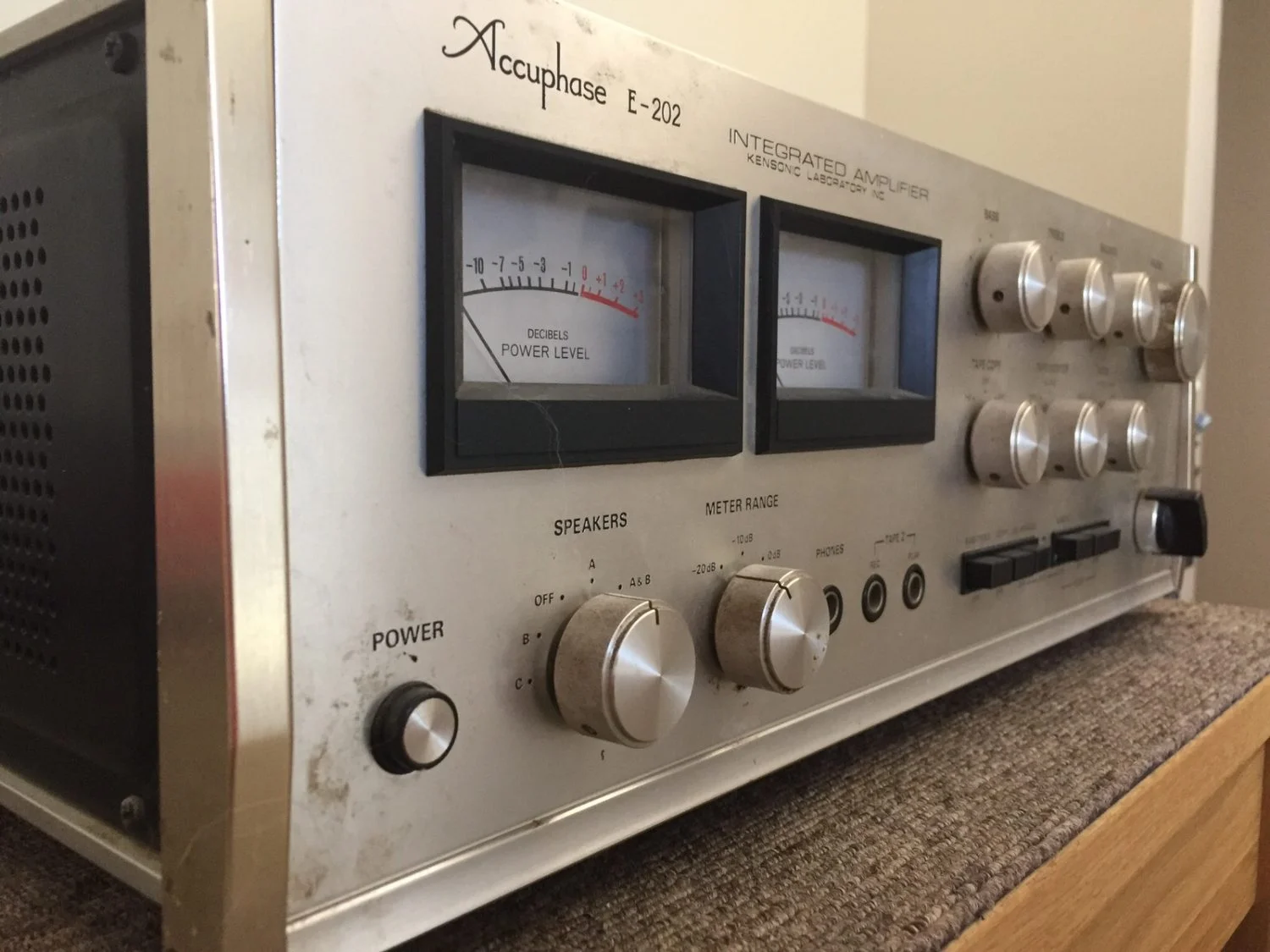 Chassis
I began as I always do, by stripping the E-202's chassis and removing the modules in preparation for a thorough wash.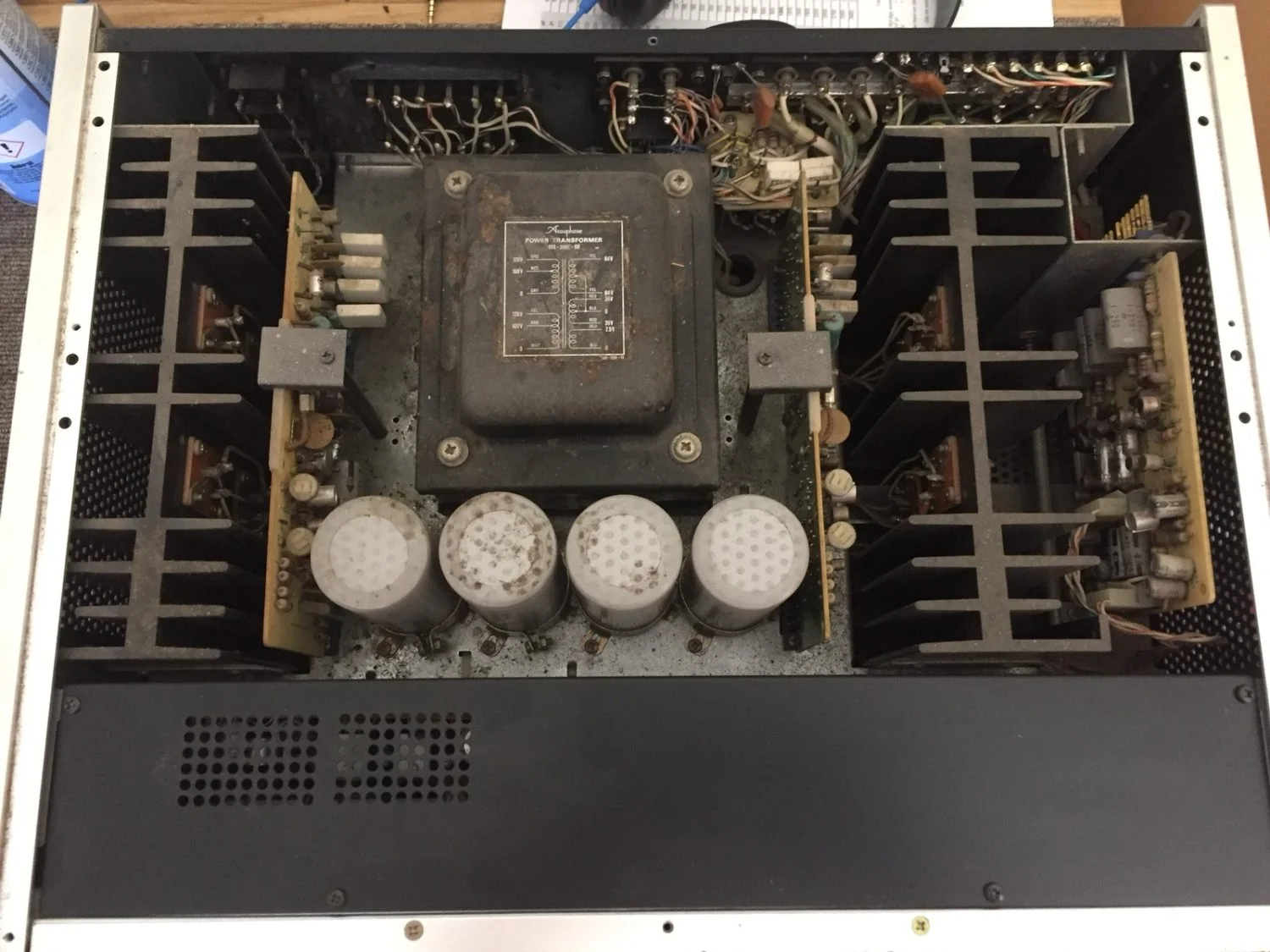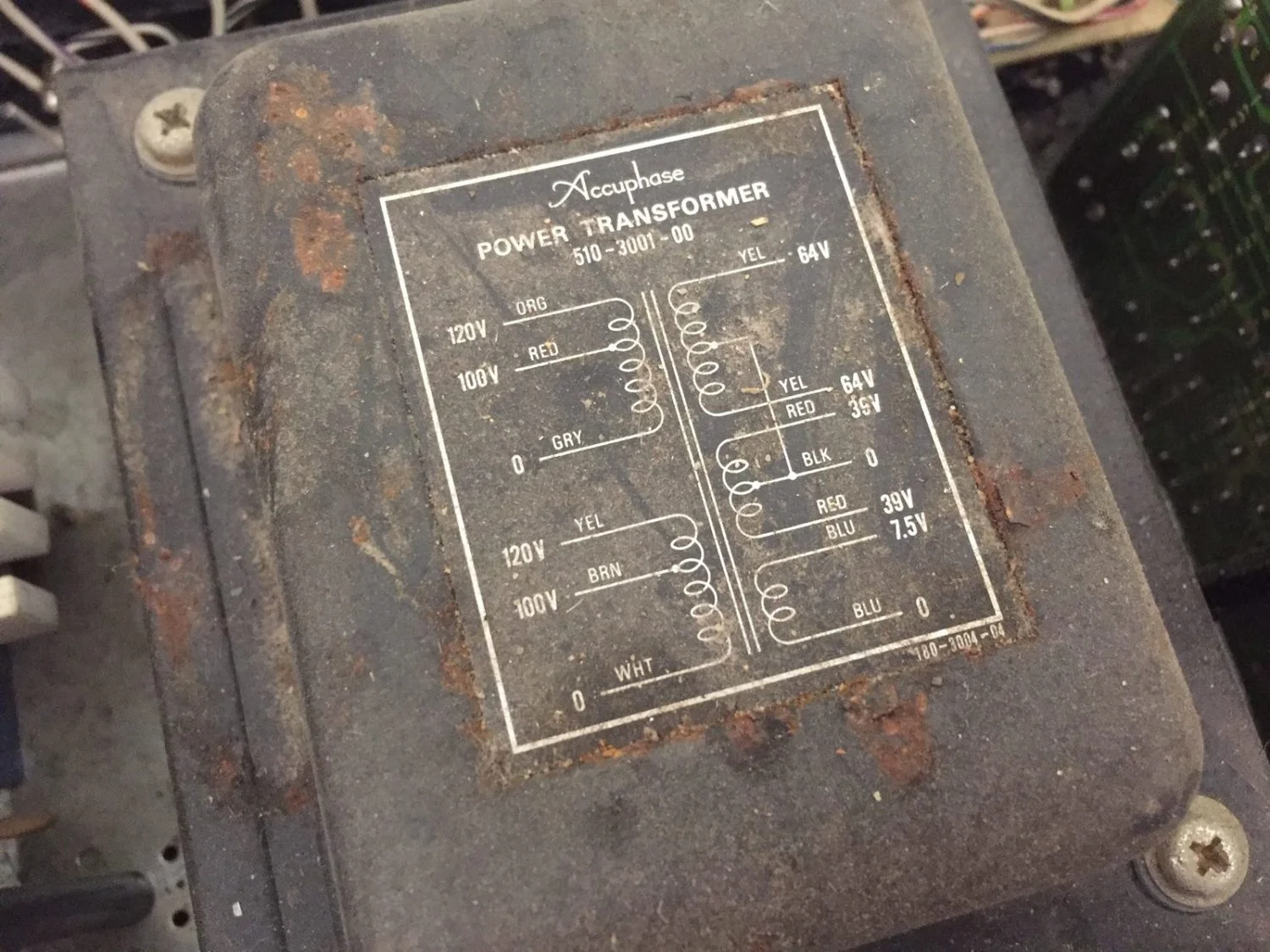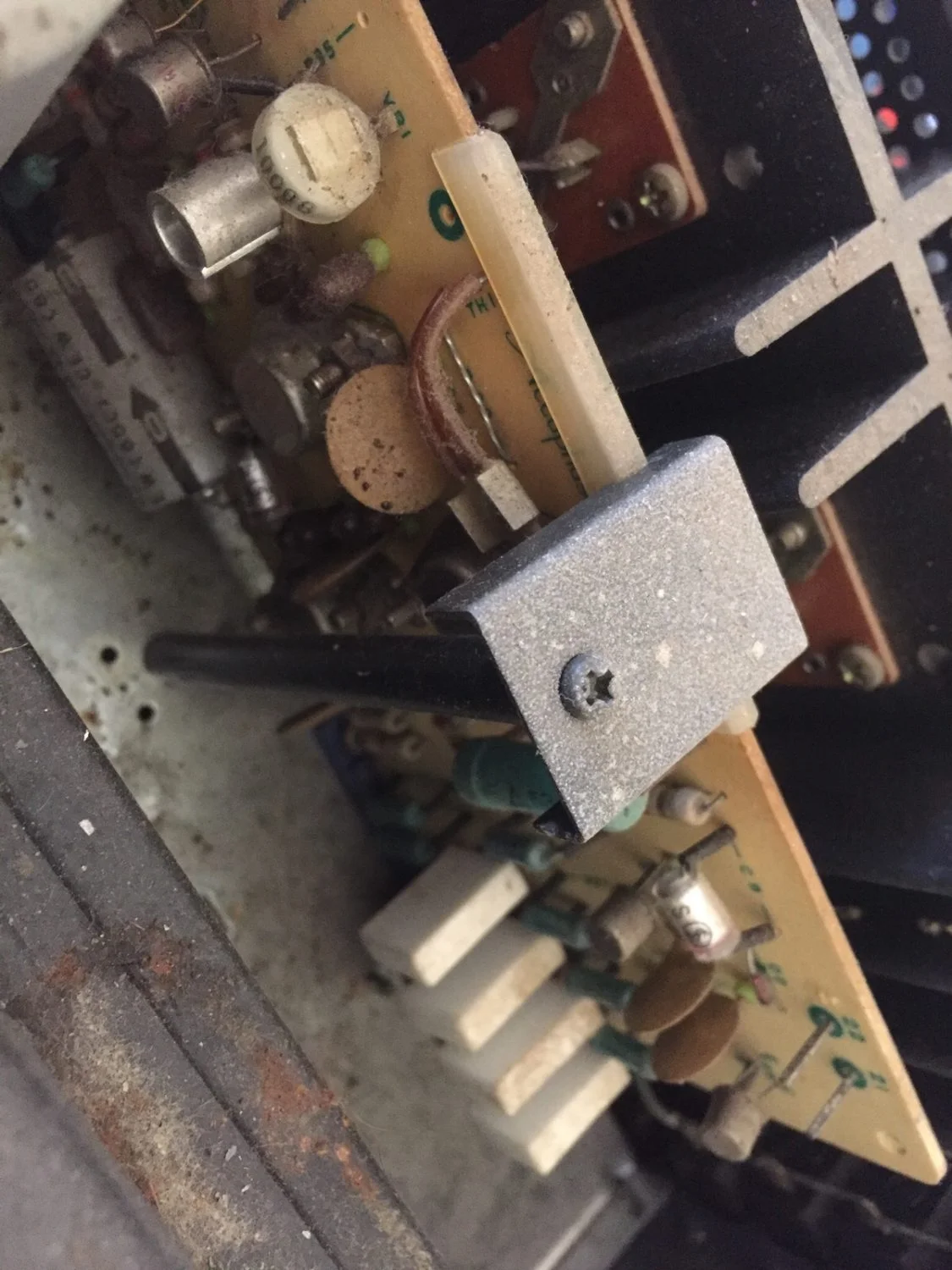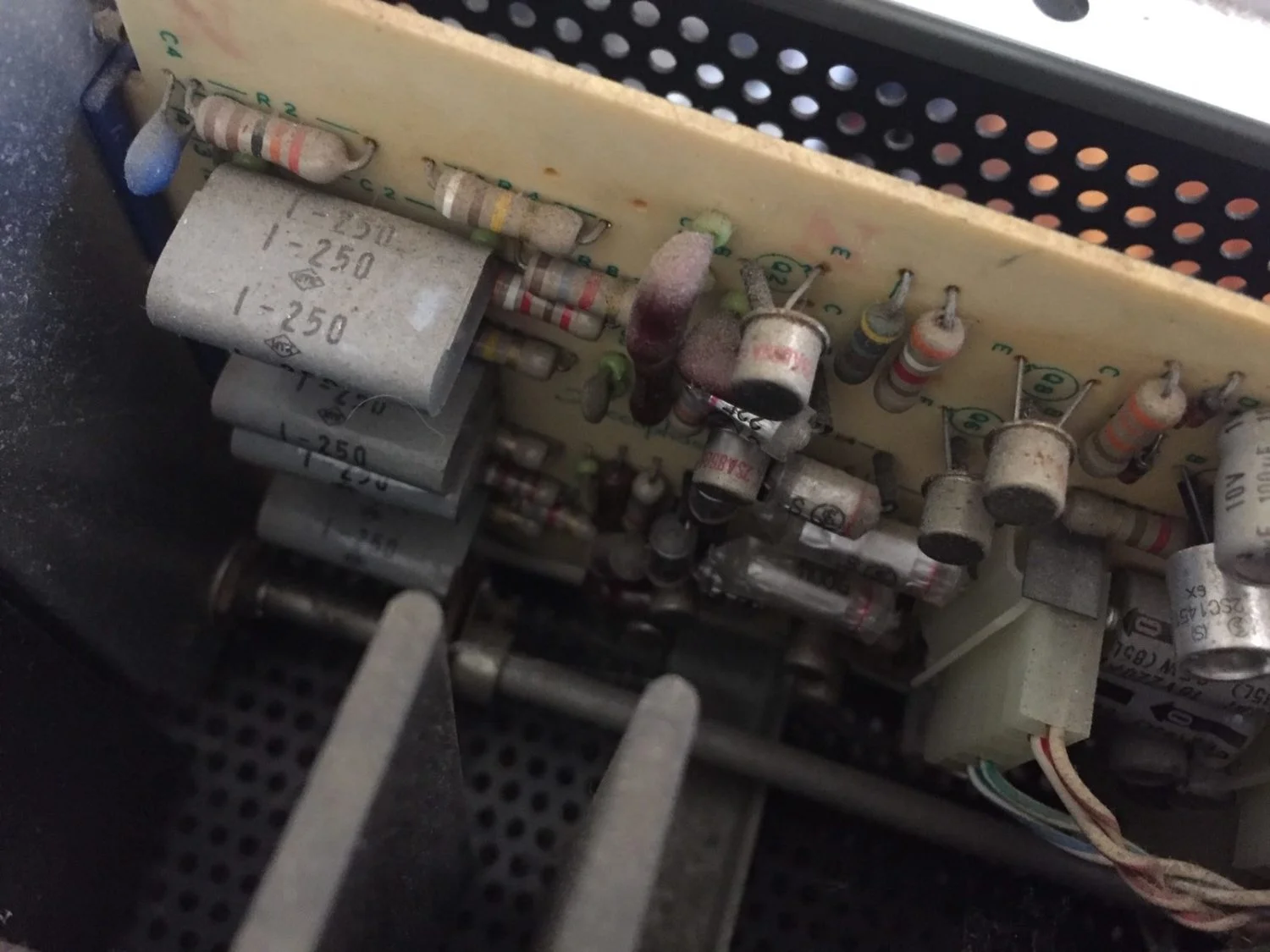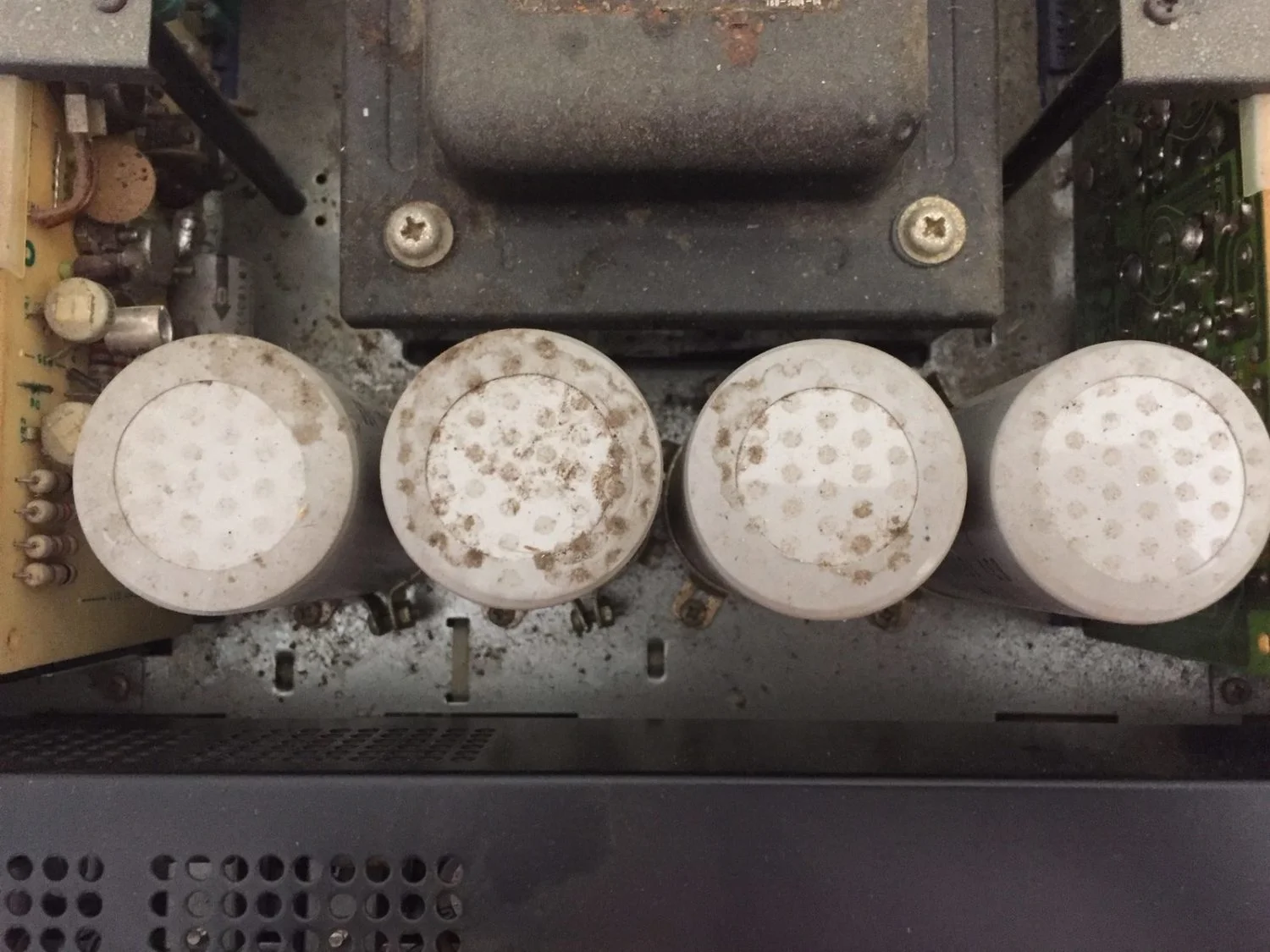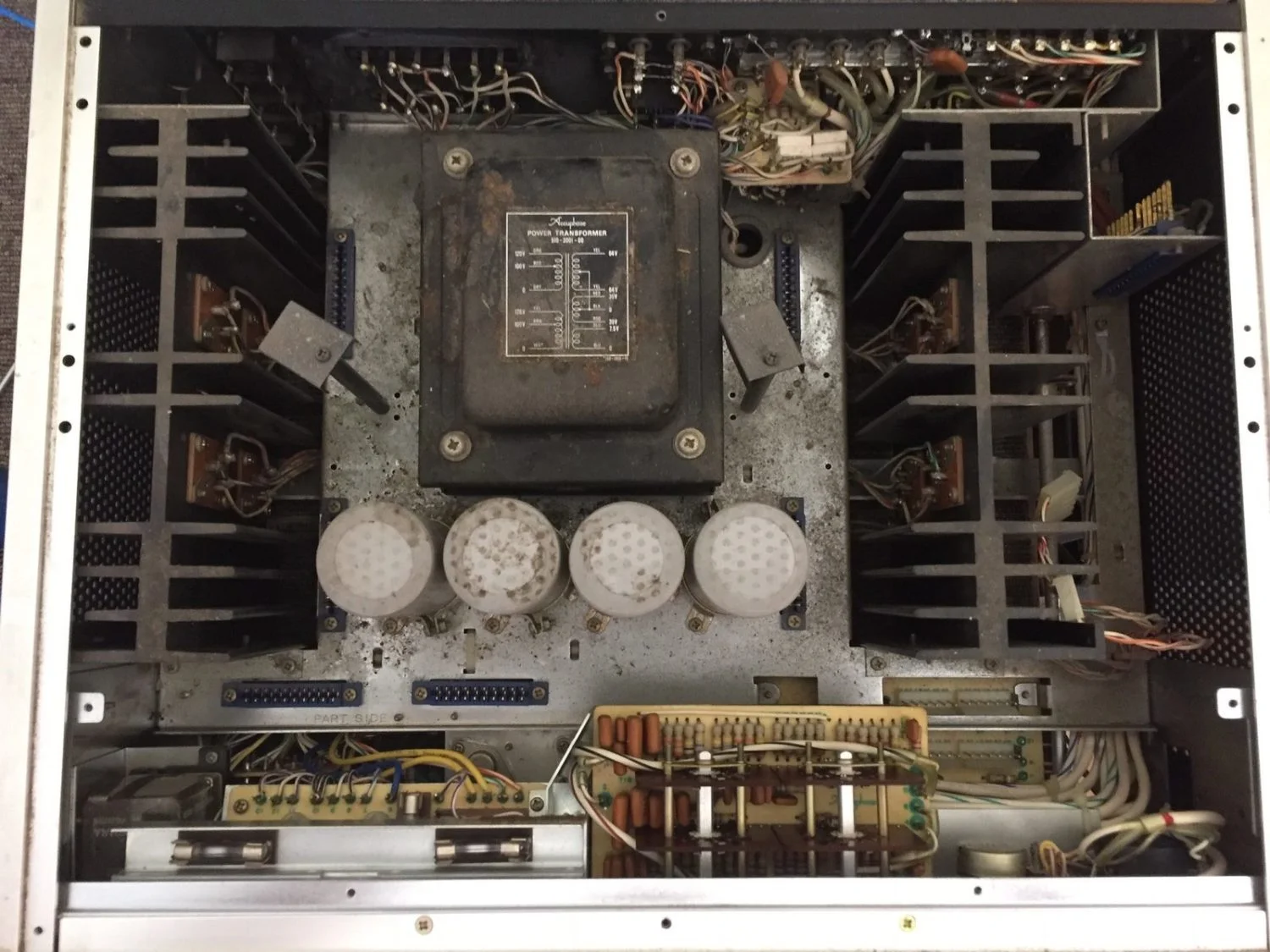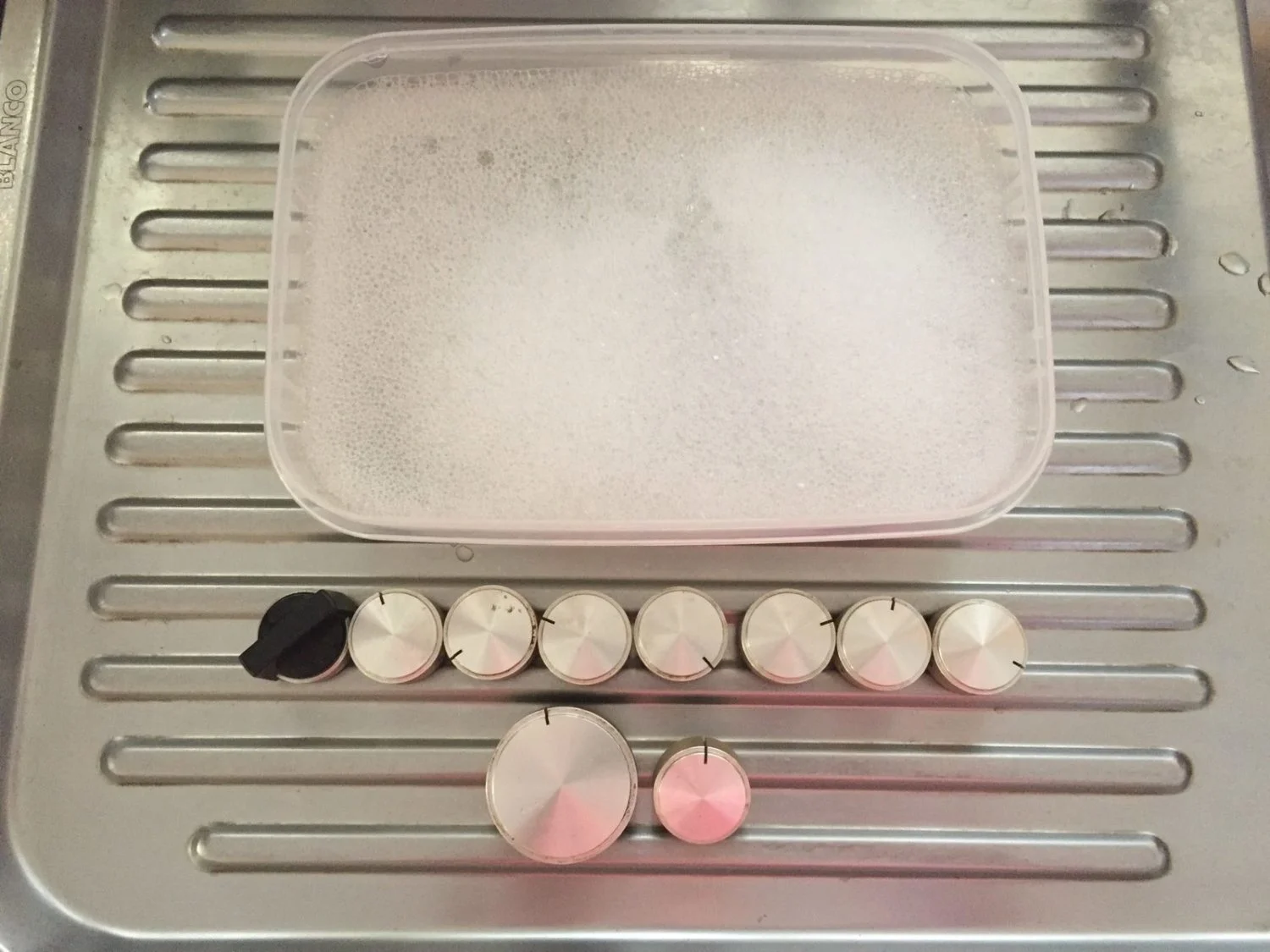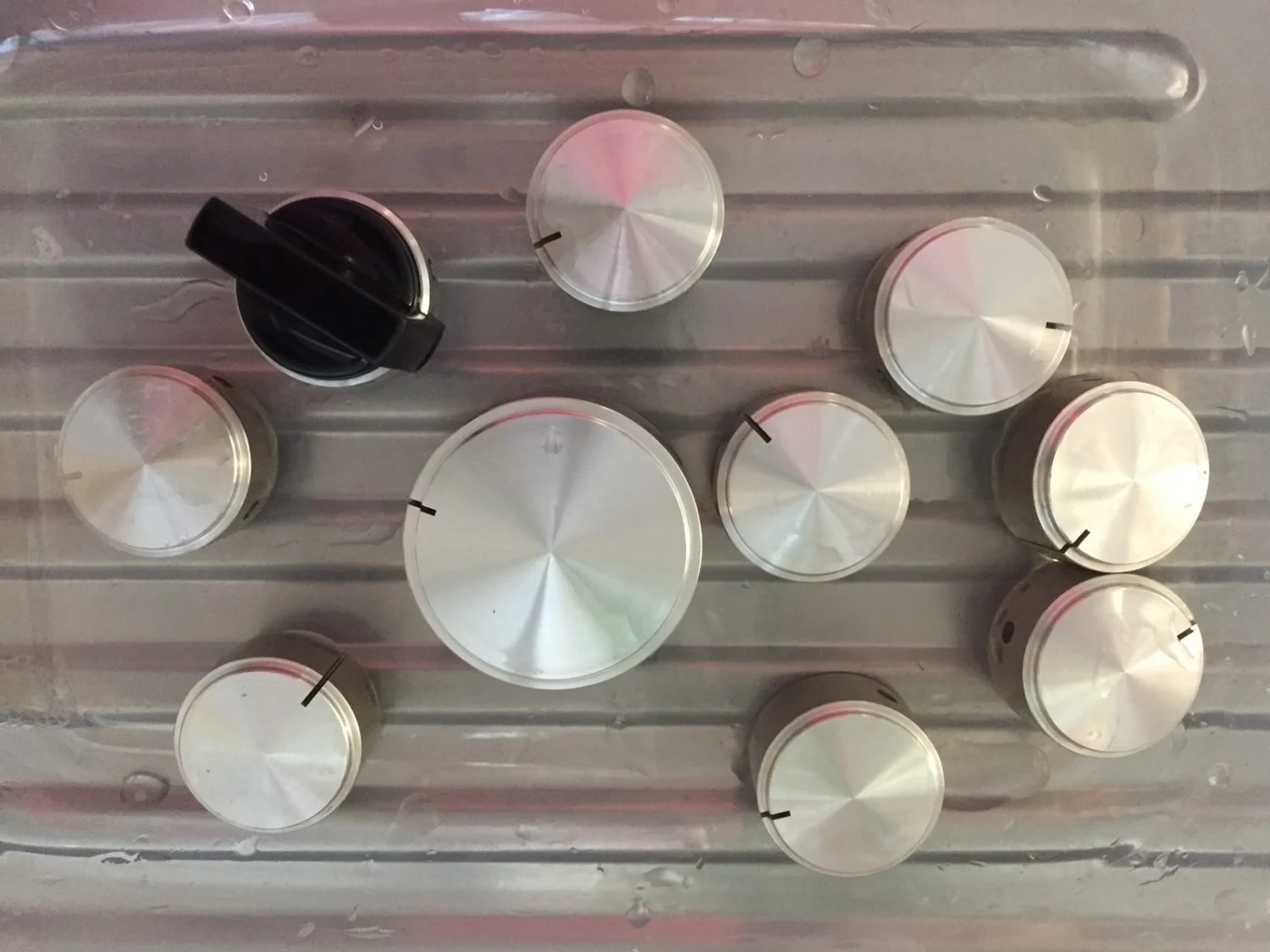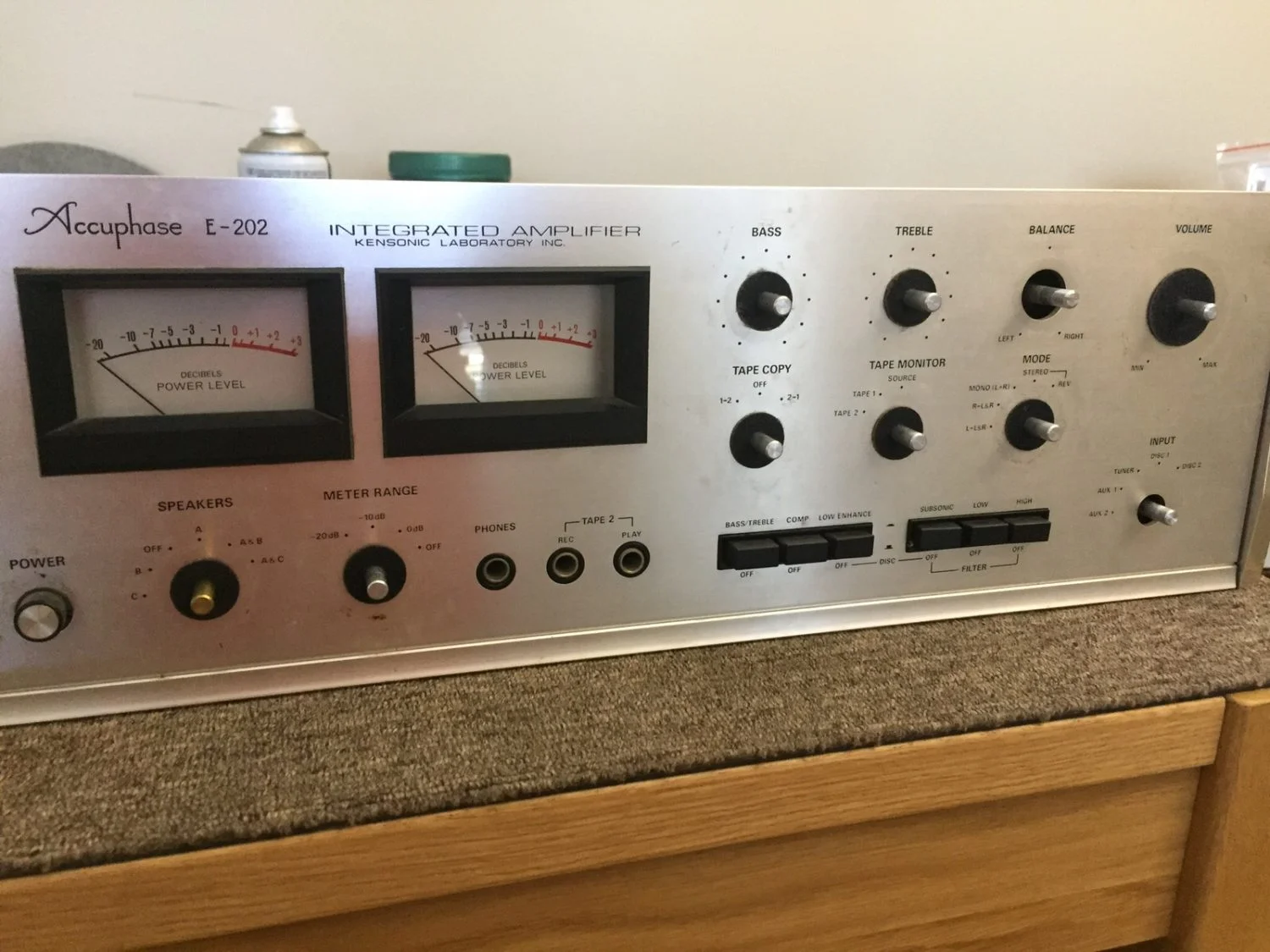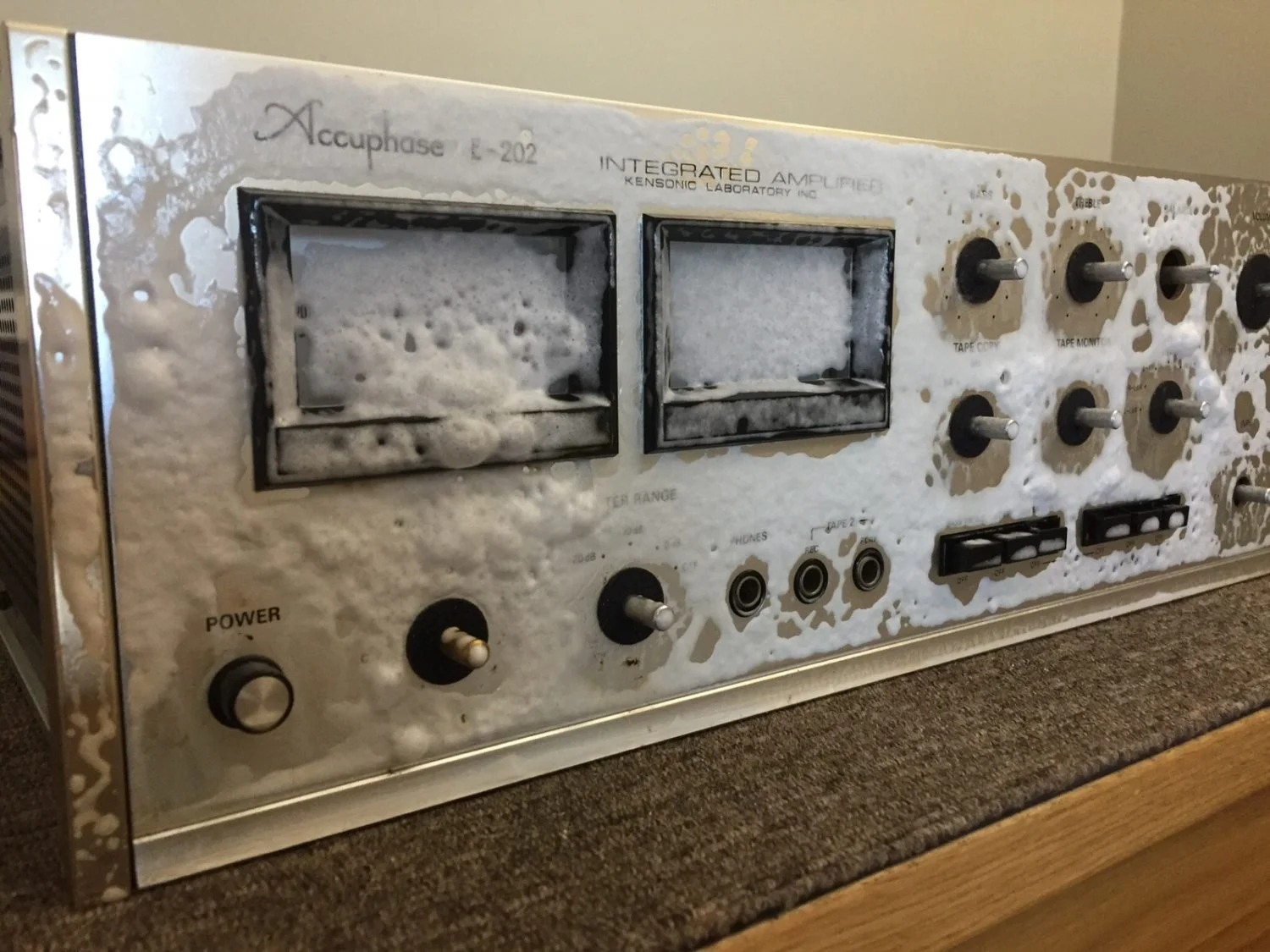 After carefully washing the chassis, I set it aside to dry and focus my attention on the modules themselves.
Boards
The modules are all original, untouched and pretty crusty. I replaced a few small capacitors that didn't measure well and addressed the large number of dry joints. The boards were also very fluxey, so I carefully re-worked each of them until I was happy to reinstall and test them in the finished, clean chassis.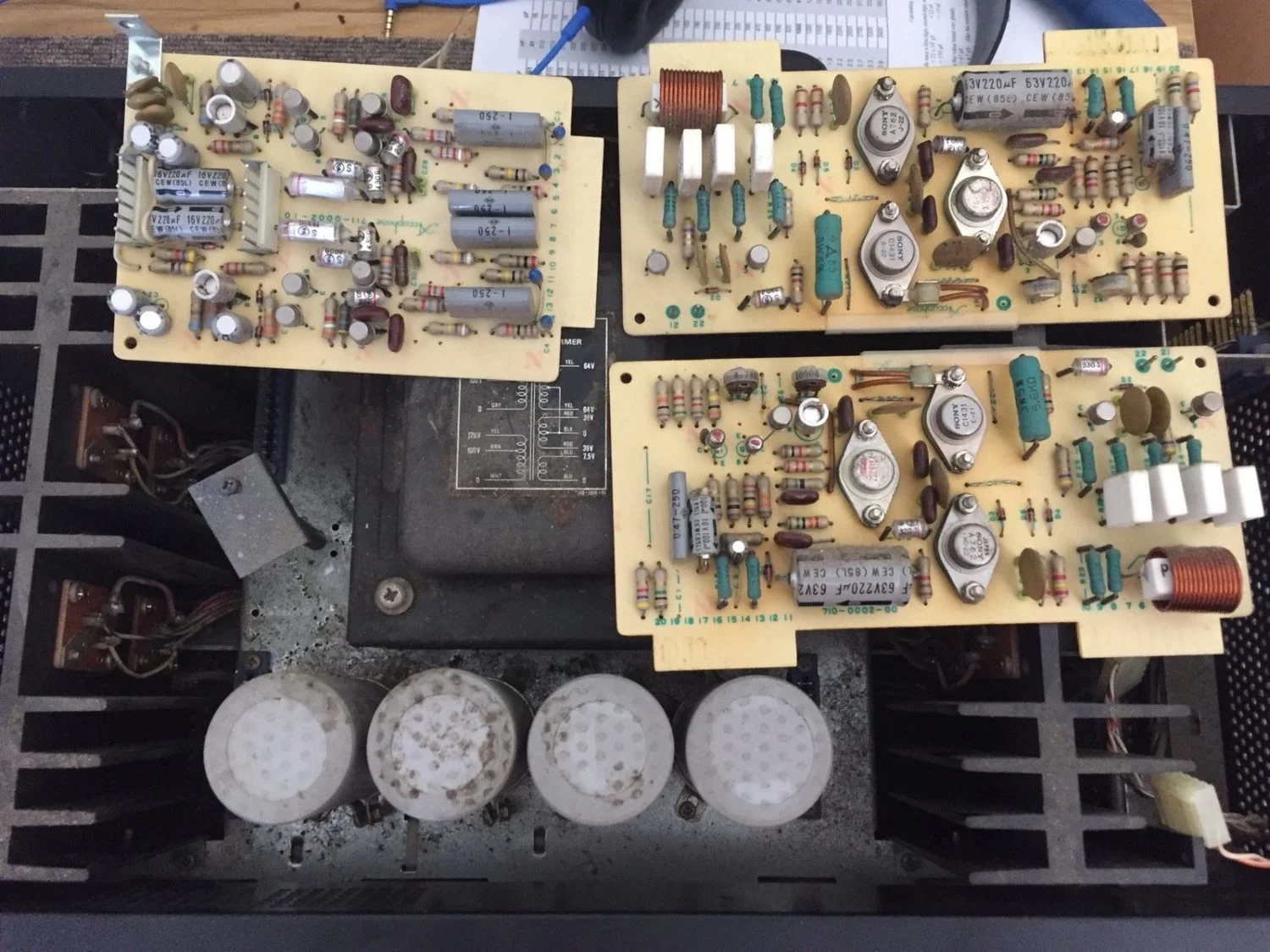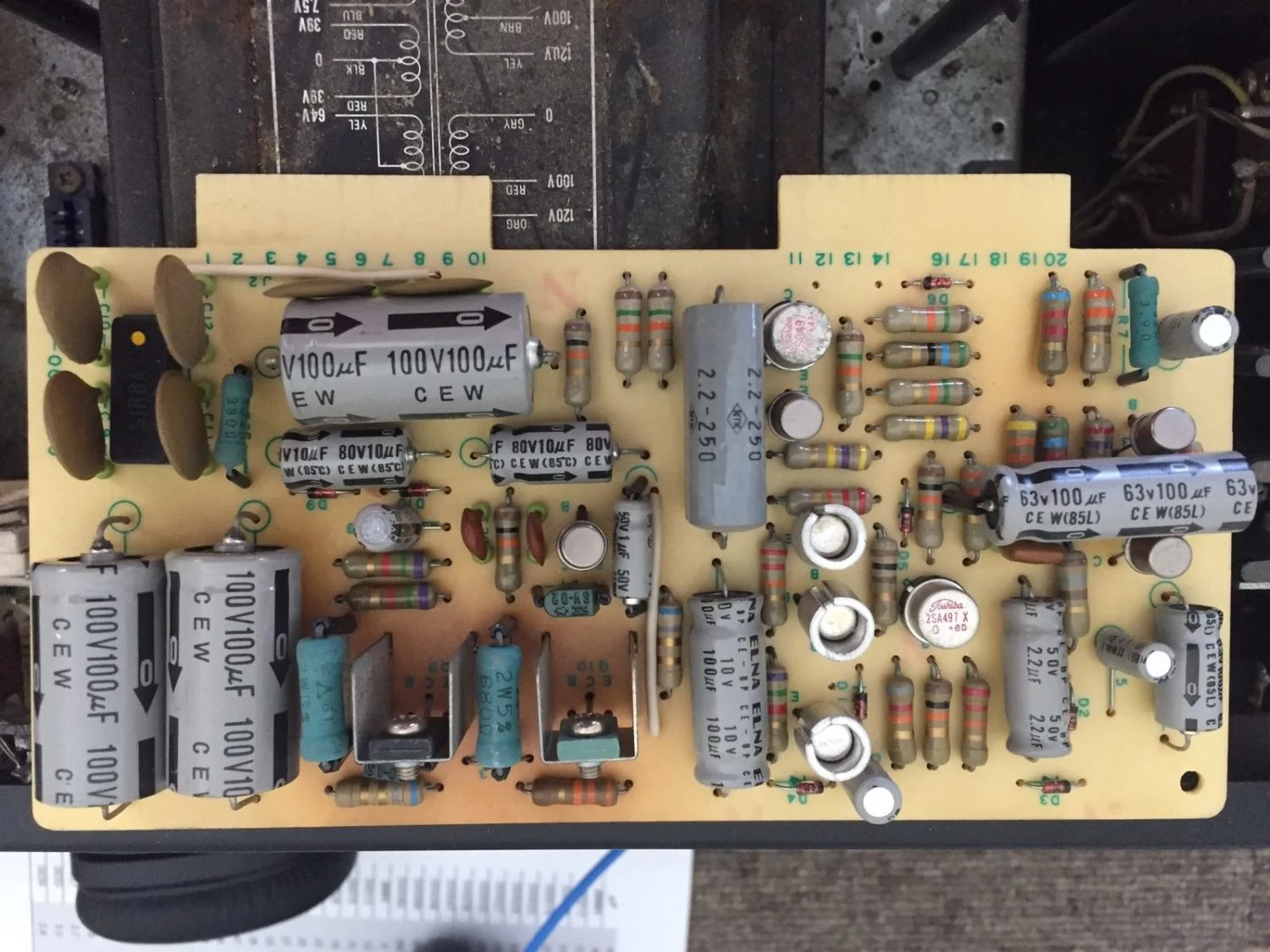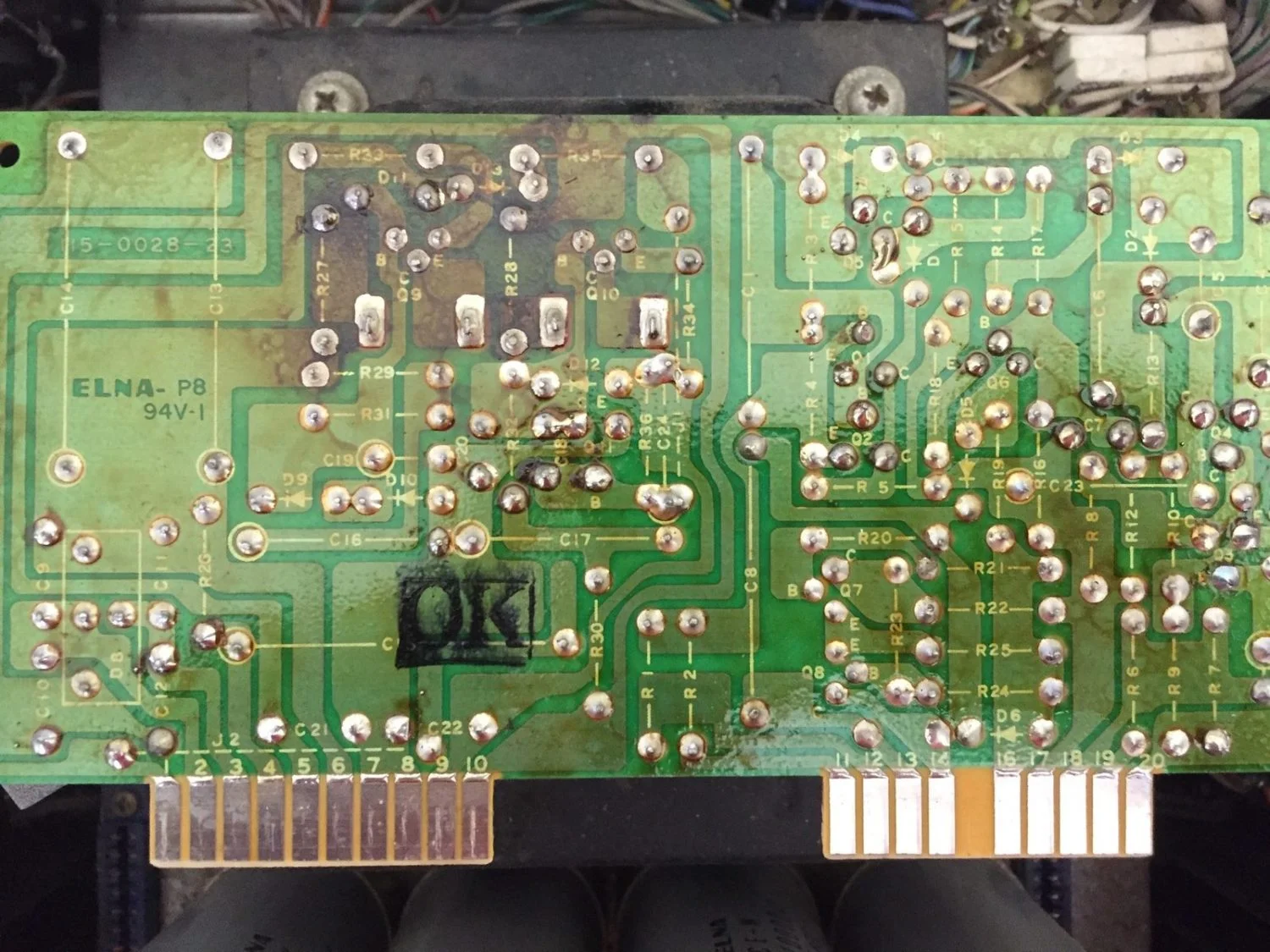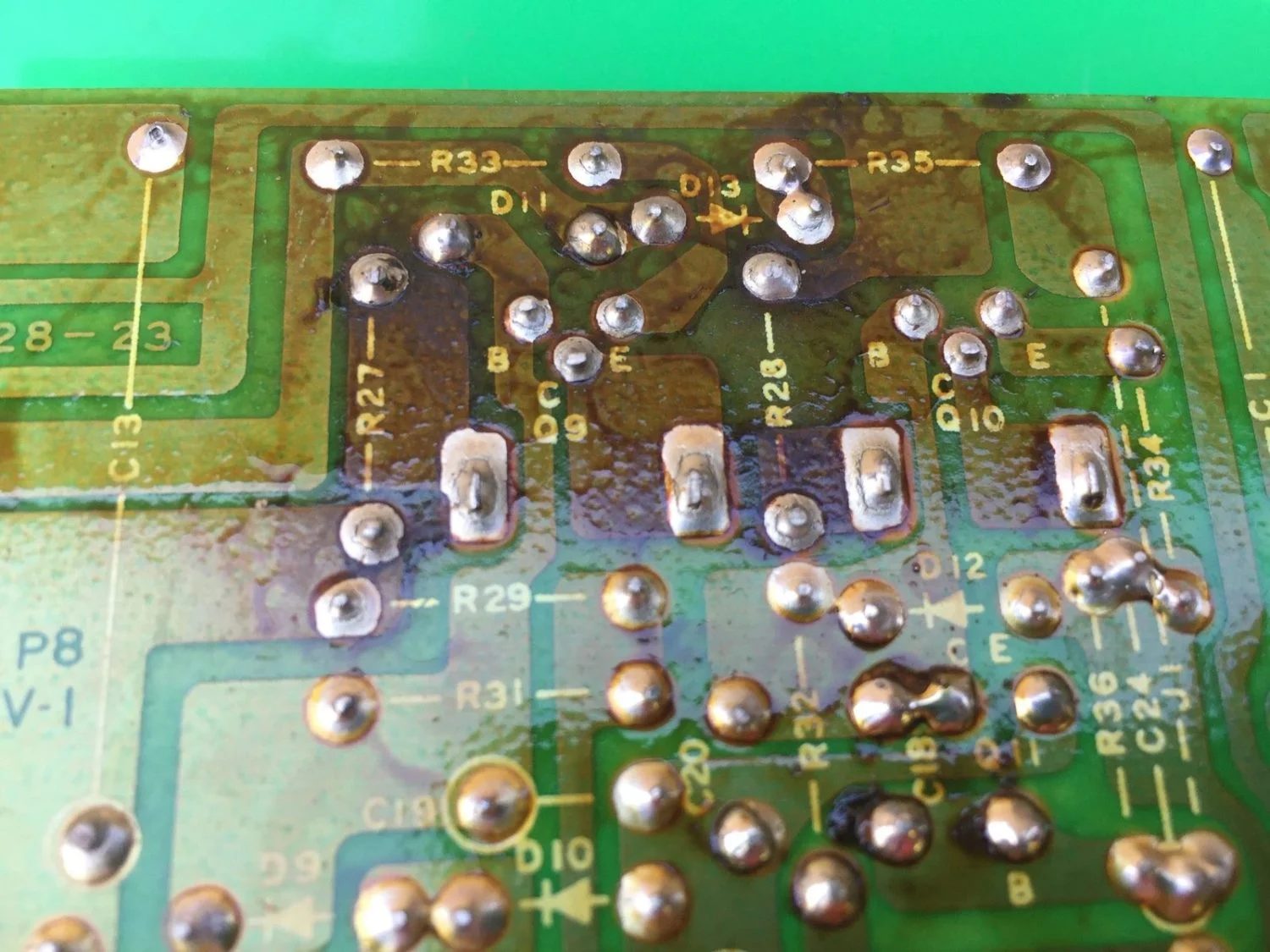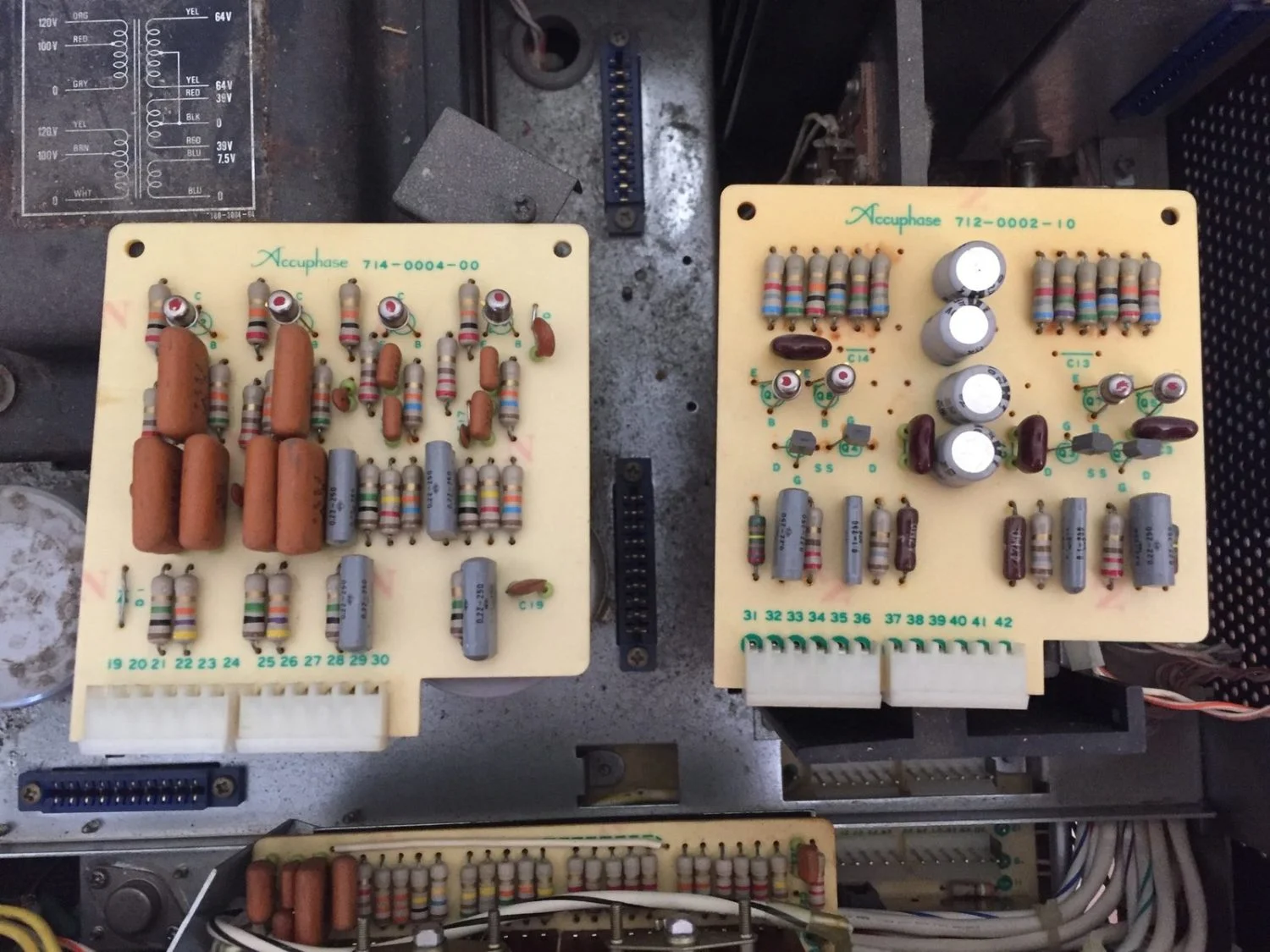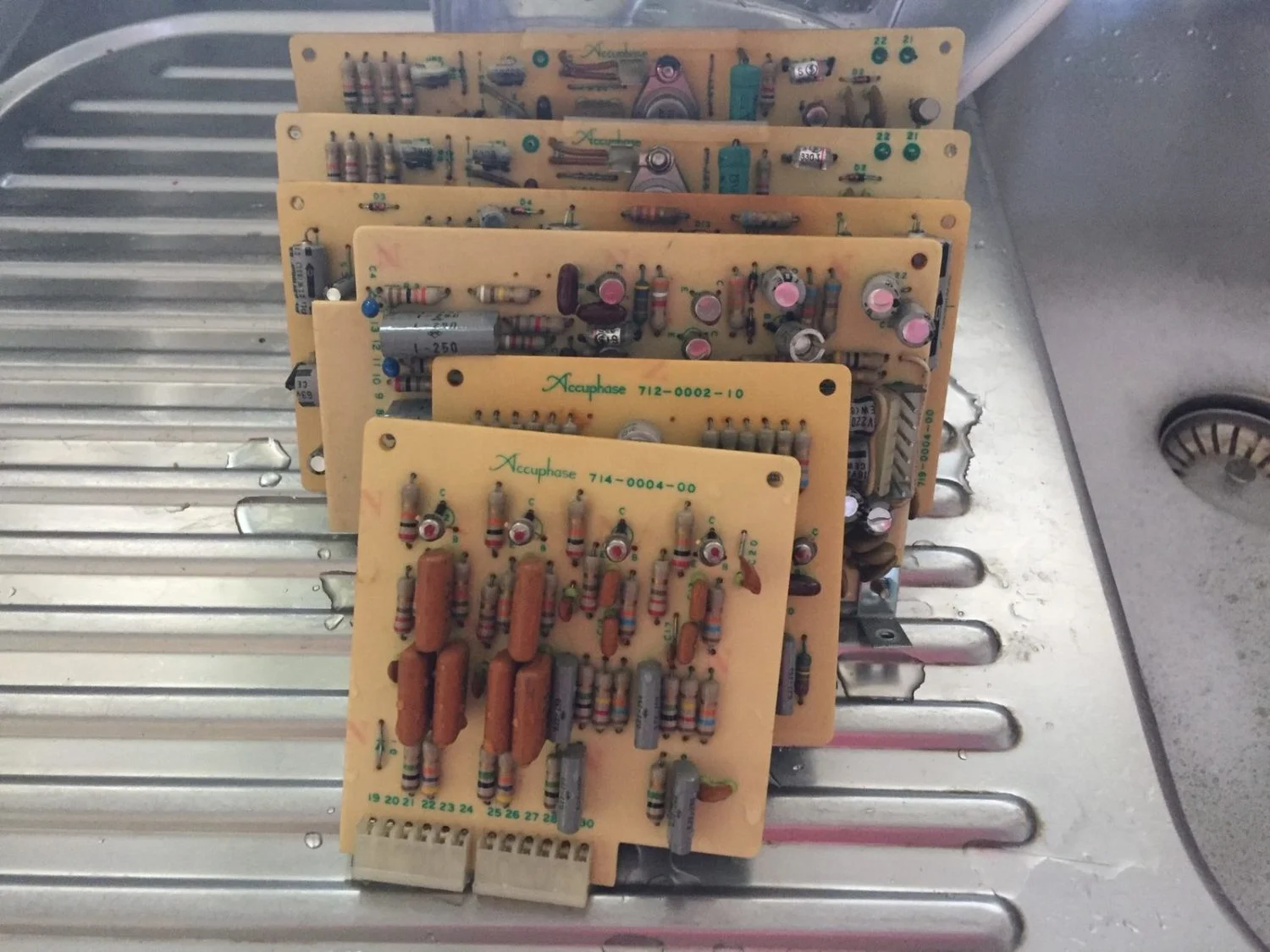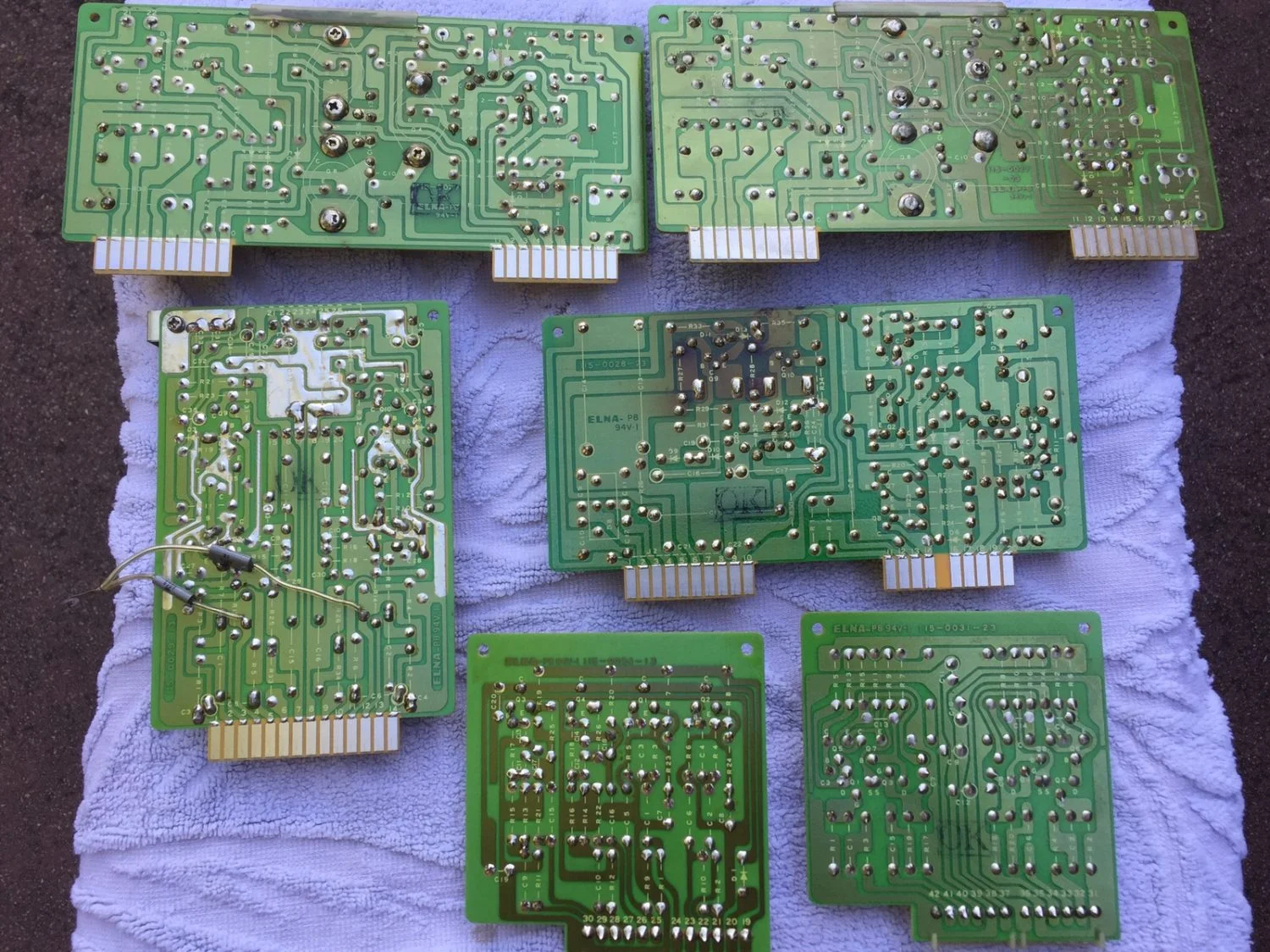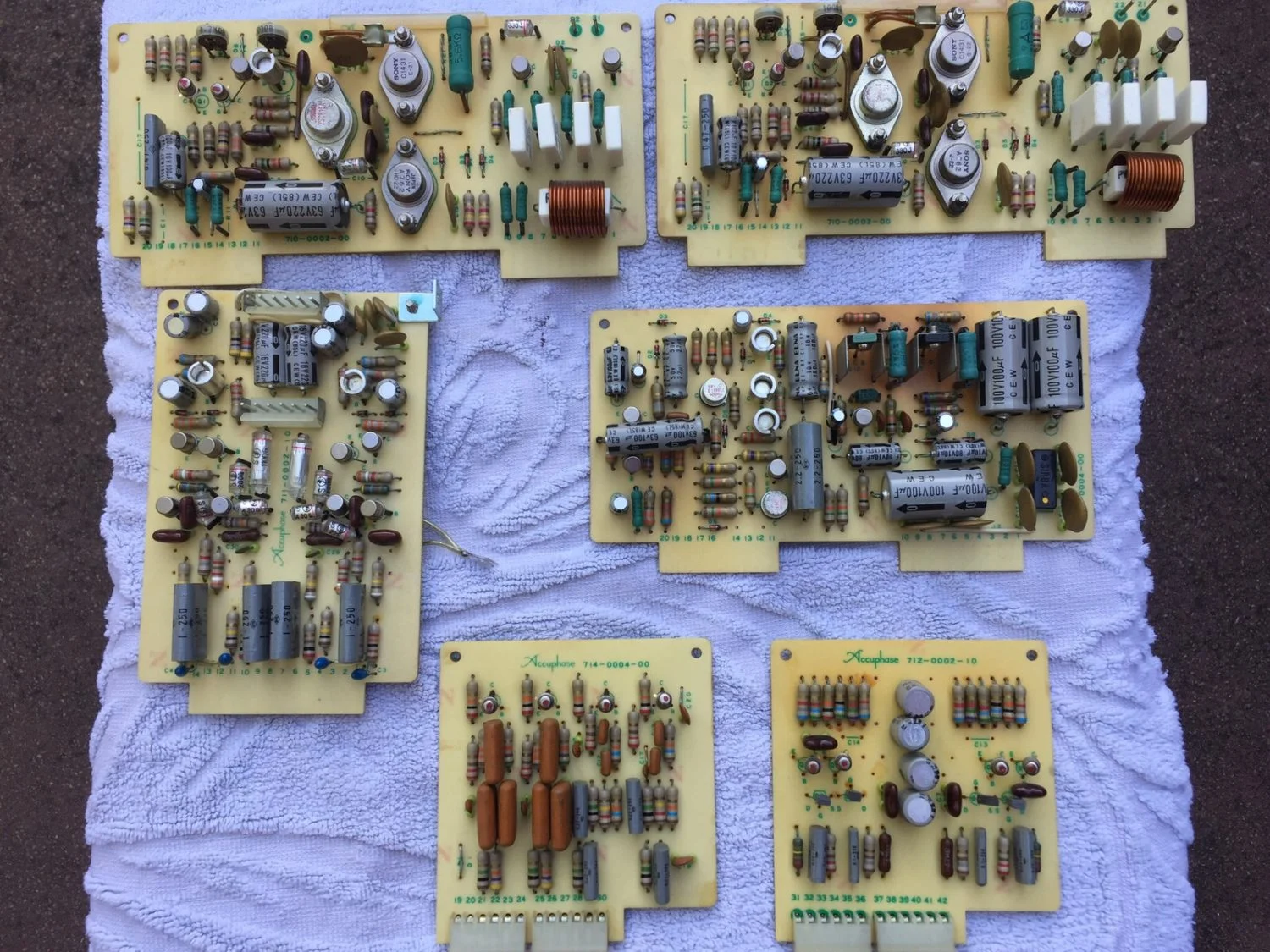 The Finished Amplifier
So, with everything cleaned and the re-work done, time to put her back together for some performance testing. Let's have a look at the results.
Don't forget to also check out my video about this E-202.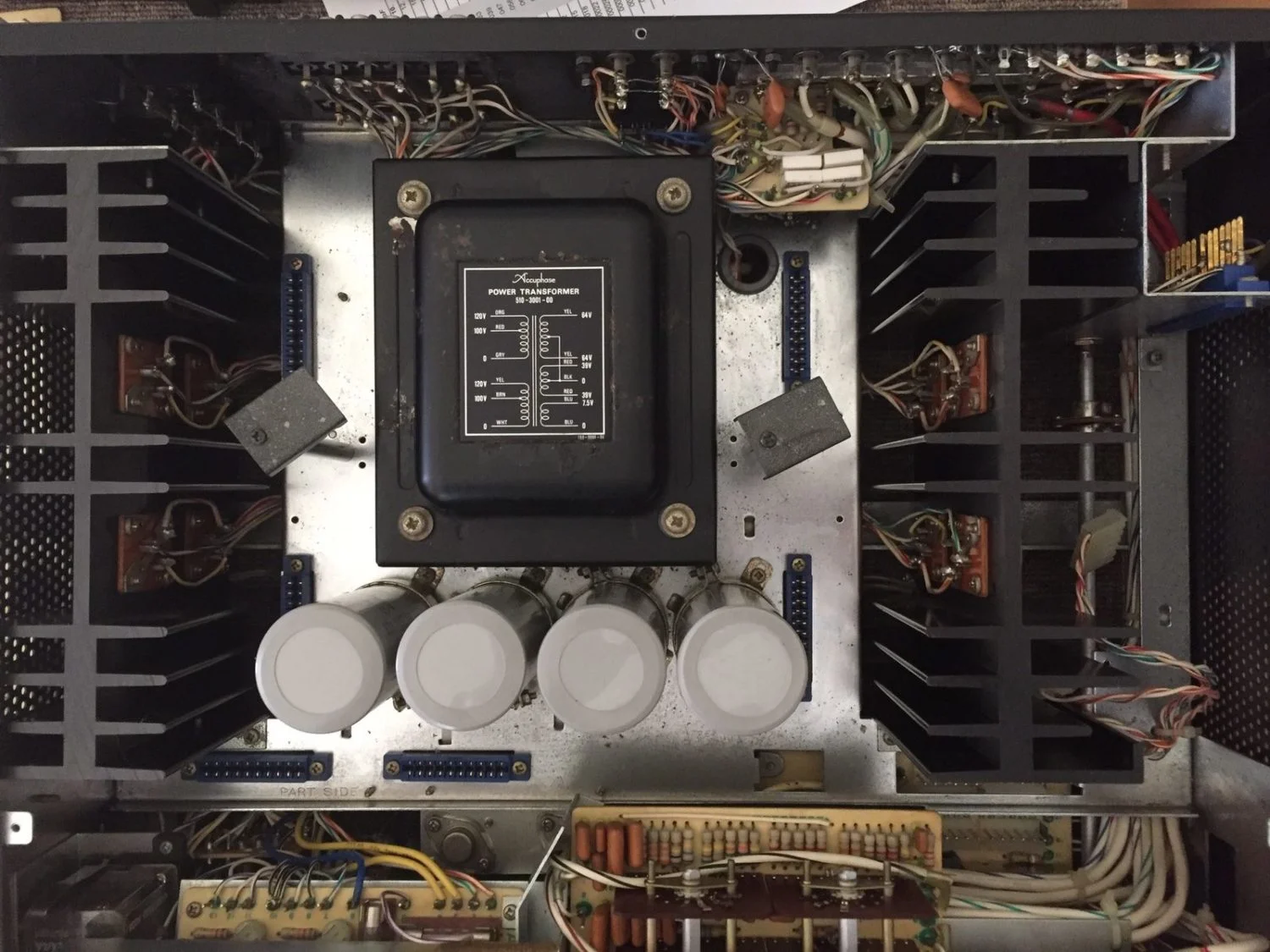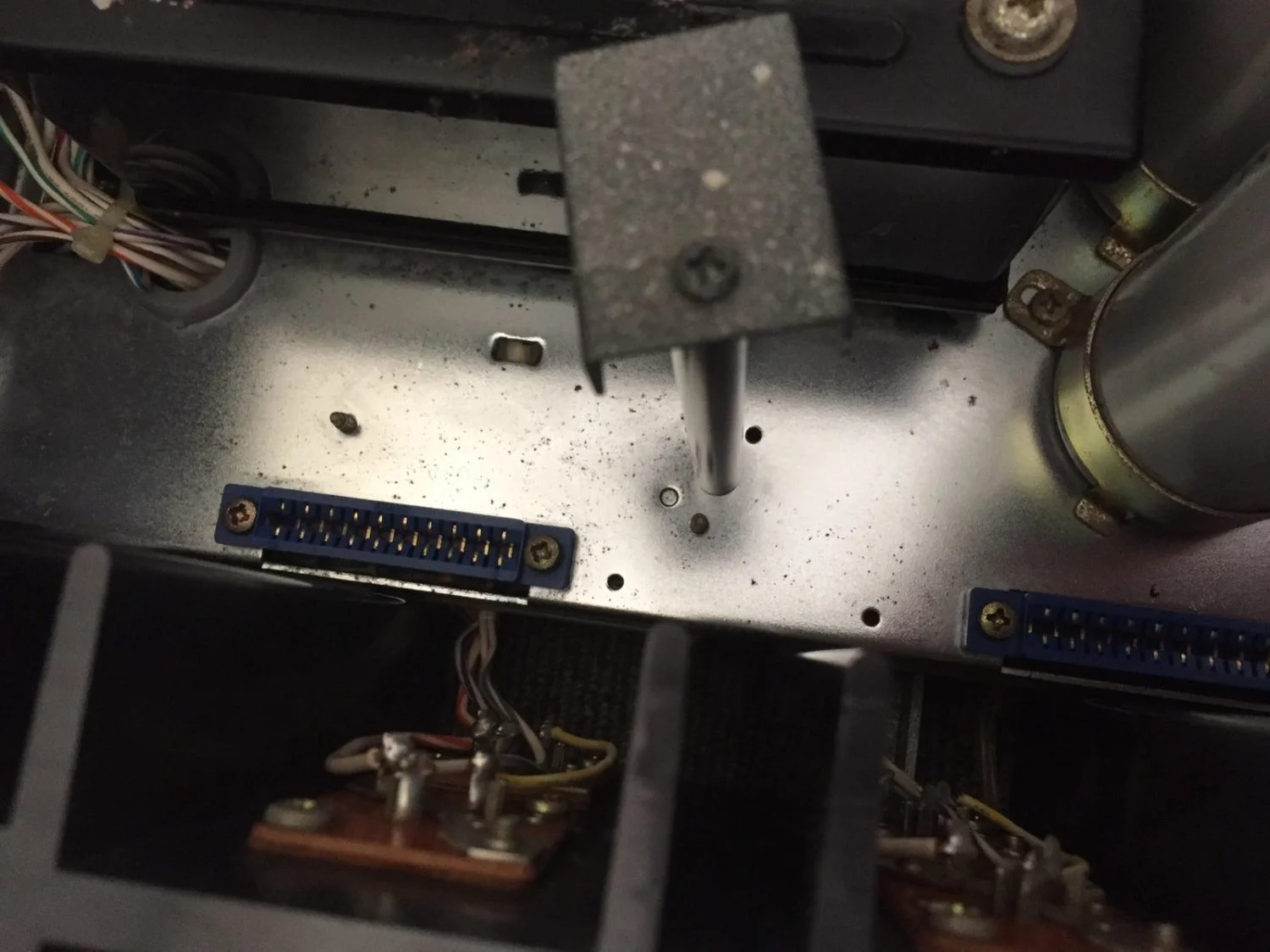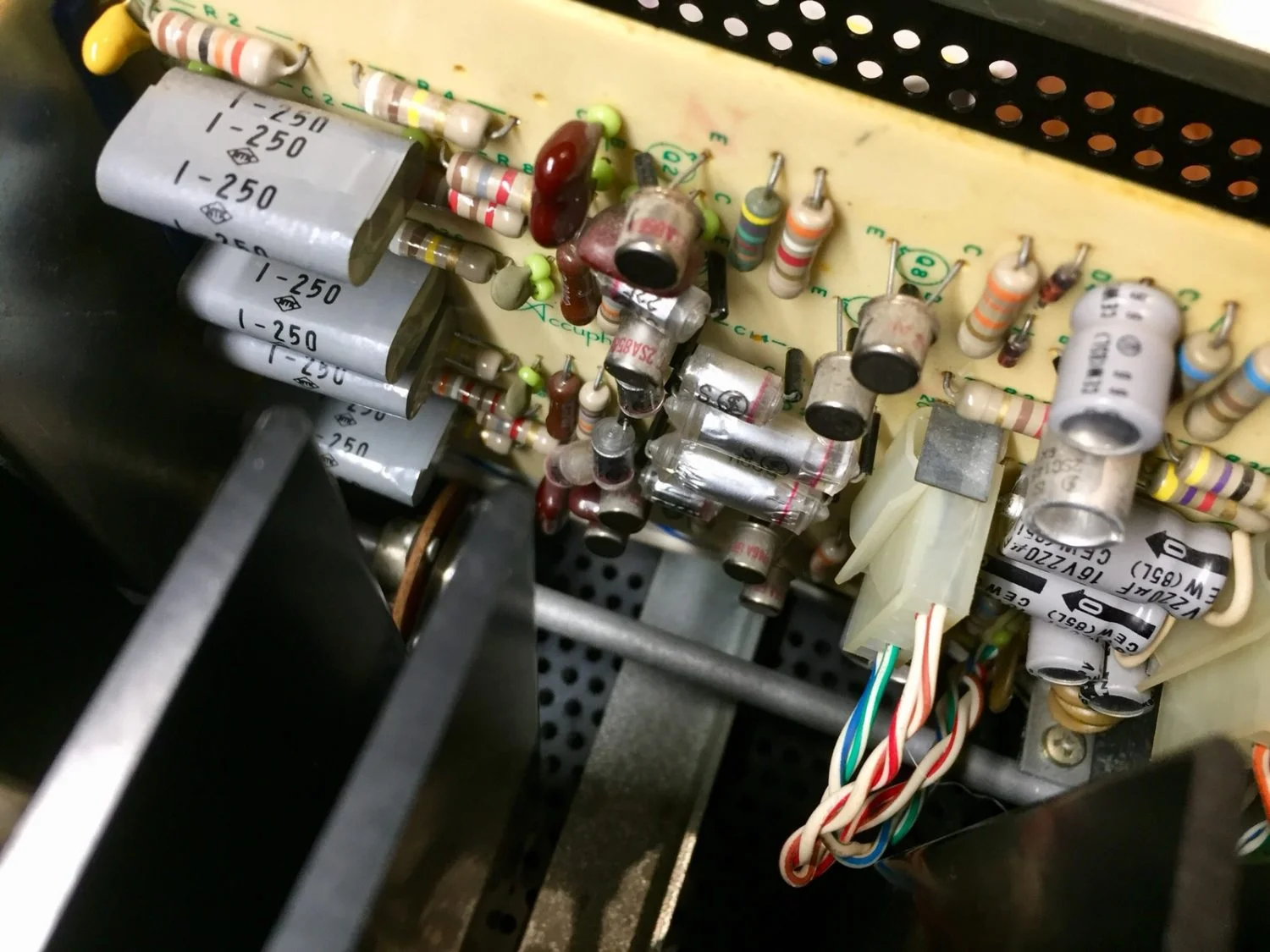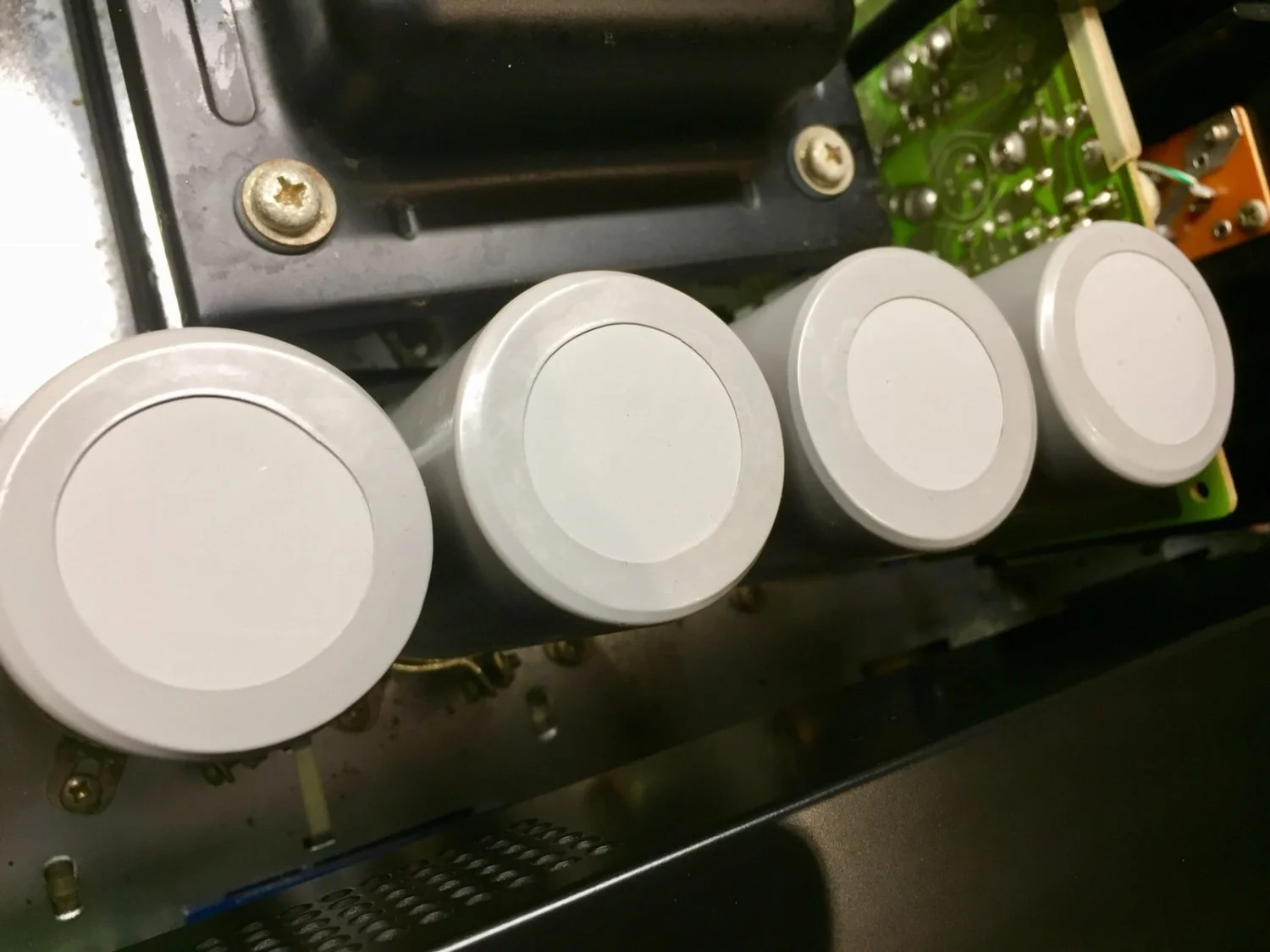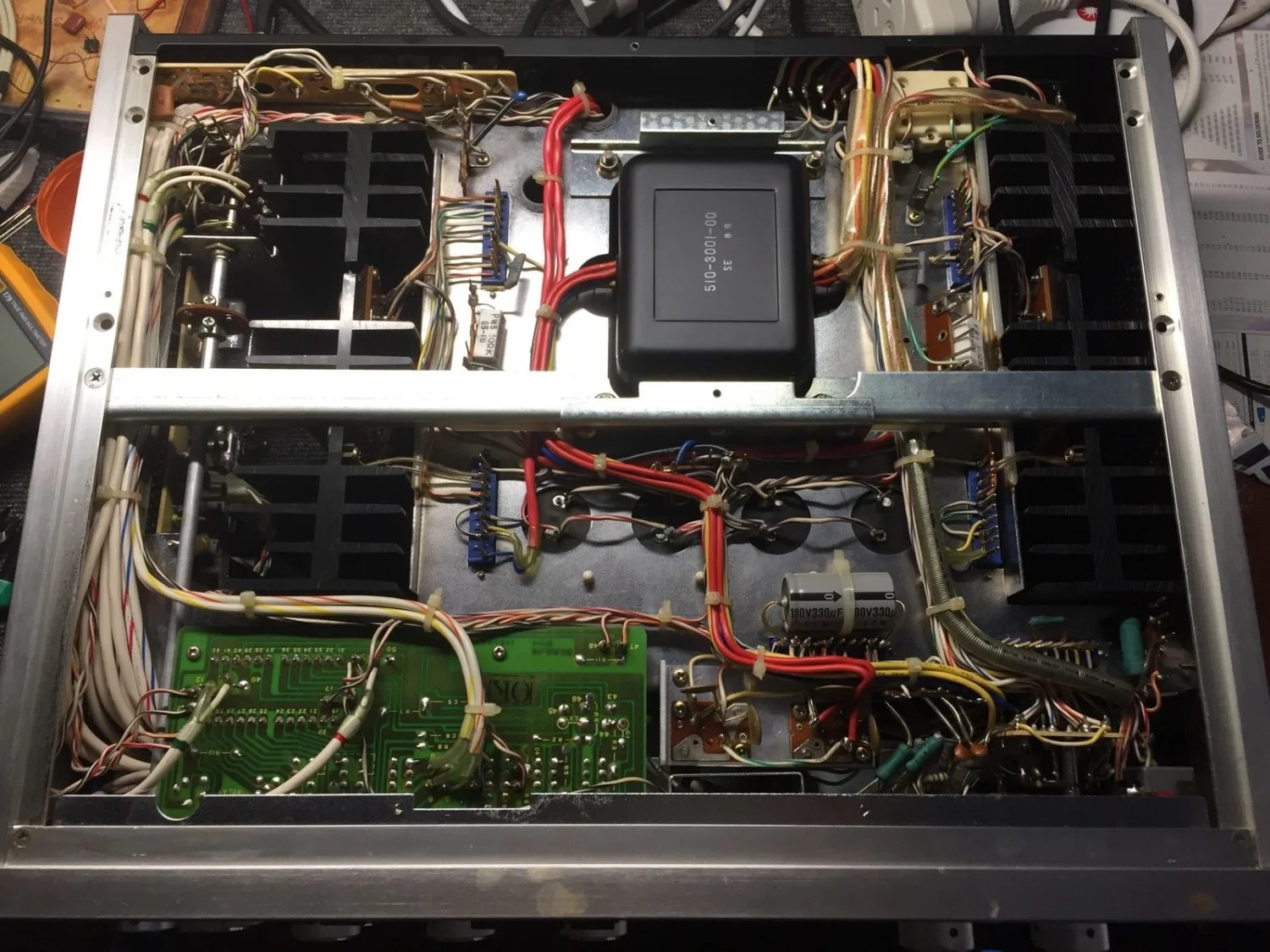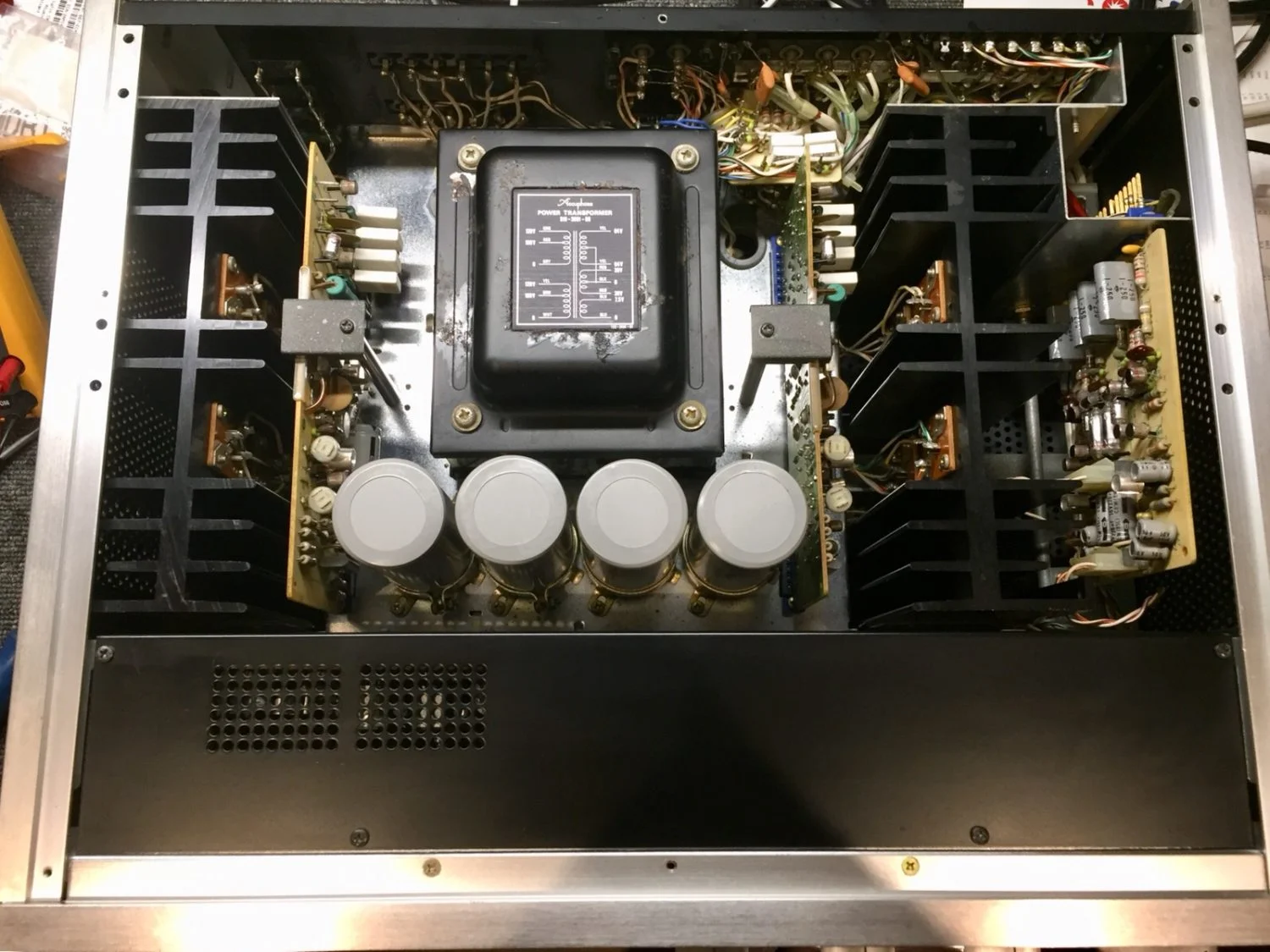 After some testing, setting of power supply parameters, bias current and DC symmetry, and meter operation, this E-202 is working perfectly again. Her owner is extremely happy with the result and I now have yet another E-202 to overhaul in much the same way I did with this one.
If your Accuphase or other quality stereo amplifier needs some TLC, and you live in Perth, Western Australia, feel free to get in touch to discuss your requirements. As always, thanks for reading and enjoy the last few images.