The beautiful Yamaha CA-2010 must be one of the best-looking integrated amplifiers of all time. Come with me as I repair and restore this classic amplifier.
The Yamaha CA-2010 integrated amplifier is just beautiful and Yamaha knows it. Most people know it too and in fact, this aesthetic design works so well that Yamaha recently introduced a whole range of high-end products that mimic these classic looks, almost to a tee!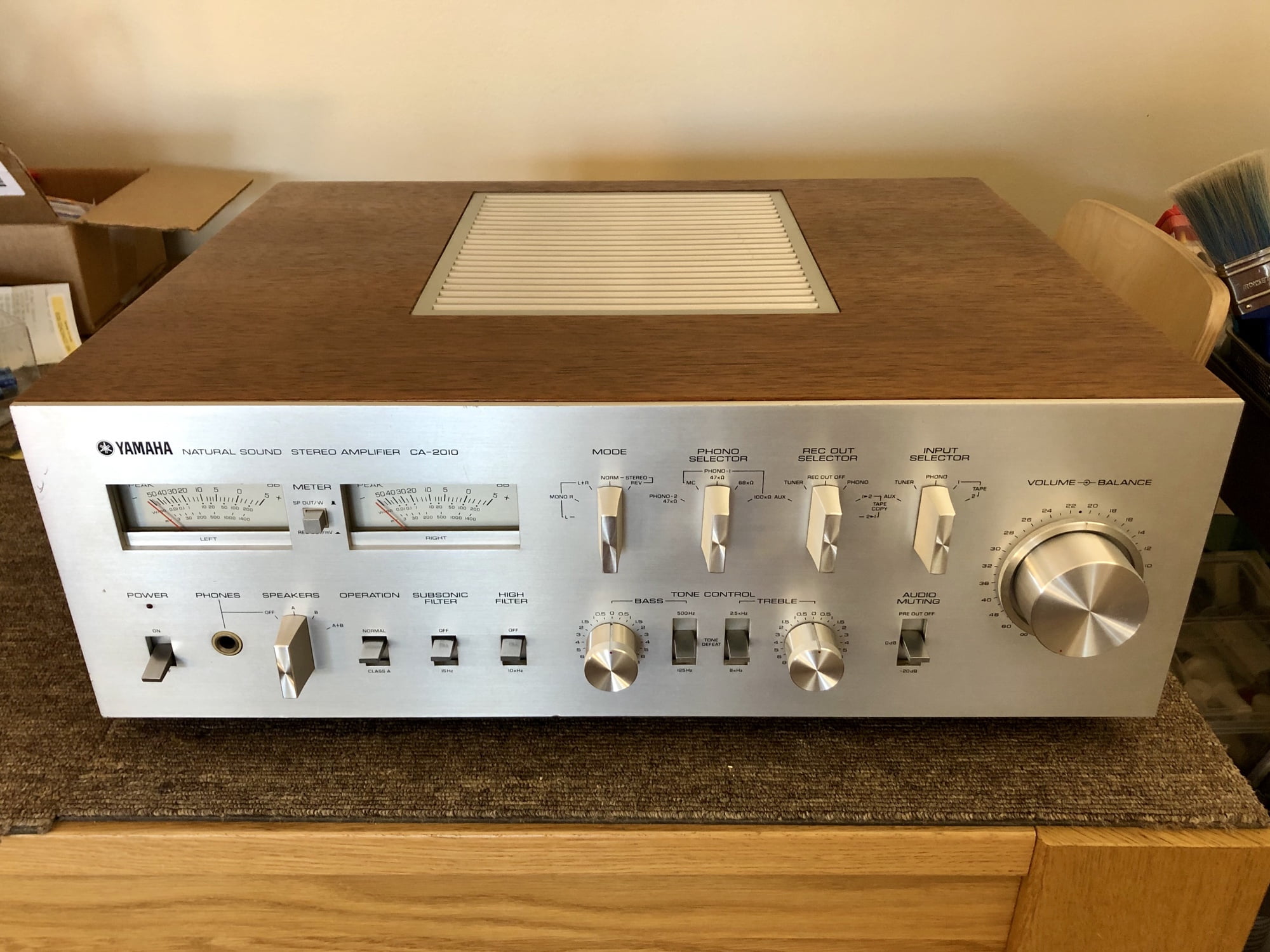 The new Yamaha A-S3000, for example, looks very much like its older sibling, as do the A-S2100 and A-S1100. Anyway, this is of little consequence because you'd be insane to drop the $9000 AUD needed to buy an A-S3000 when you can have the original CA-2010 for much less than that. If you can find one of course…
Even more gut-wrenching for those who've purchased this new Yamaha equipment is that the older Yamaha CA-2010 has better specs than the $4000 AUD A-S2100 and maybe even the A-S3000 too. Forget fancy connectors, this is just bling, I'm talking about the real specs. I know which one I'd prefer.
Before we go further, for a detailed video overview of the work I did here, check out my CA-2010 Repair & Overhaul video.
Features & Layout
The Yamaha CA-2010 is a heavy, well-made amplifier. It comes in a lovely wooden case, with flush edges and a clean, minimalist aesthetic that looks stylish even 40 years on. Despite the room-friendly appearance, as soon as you lift the CA-2010, the classic 1970's build-quality is obvious.
Hewn from 21+kg of wood, aluminium and steel, this amplifier clearly means business. It has a range of features typical of Japanese amplifiers from this era including tape loops, tone controls, filters, MM/MC phono preamp, switchable class-A operation, power and record level metering, and more.
This array of features necessitates a proliferation of controls on the front panel, but they are hard-wired, board-mounted, high-quality Alps parts. Everything in this amplifier is serviceable and almost everything is repairable, 40 years later. Try doing parts-level repairs on modern gear with embedded processors, microscopic SMD parts, and microcontrollers containing unknown code!
The amplifier has two modes of operation – class A and class-AB. In class-A mode, the amplifier supposedly delivers 30 Watts per channel. With 175 Watt power consumption at idle in class-A mode, that's probably not far off. In class A/B mode she apparently delivers around 120 Watts per channel and I'm sure that's about right.
My only real issue with the CA-2010 is the thermal design. With no fan, the unit relies on two closely-mounted internal heatsinks and convection cooling. Class-A is great in places like Japan where it's cold and you can use the amplifier as a room heater. Here in Australia though, the heatsinks quickly become too hot to touch in class-A with the bias current set correctly, breaking a classic rule of thermal design.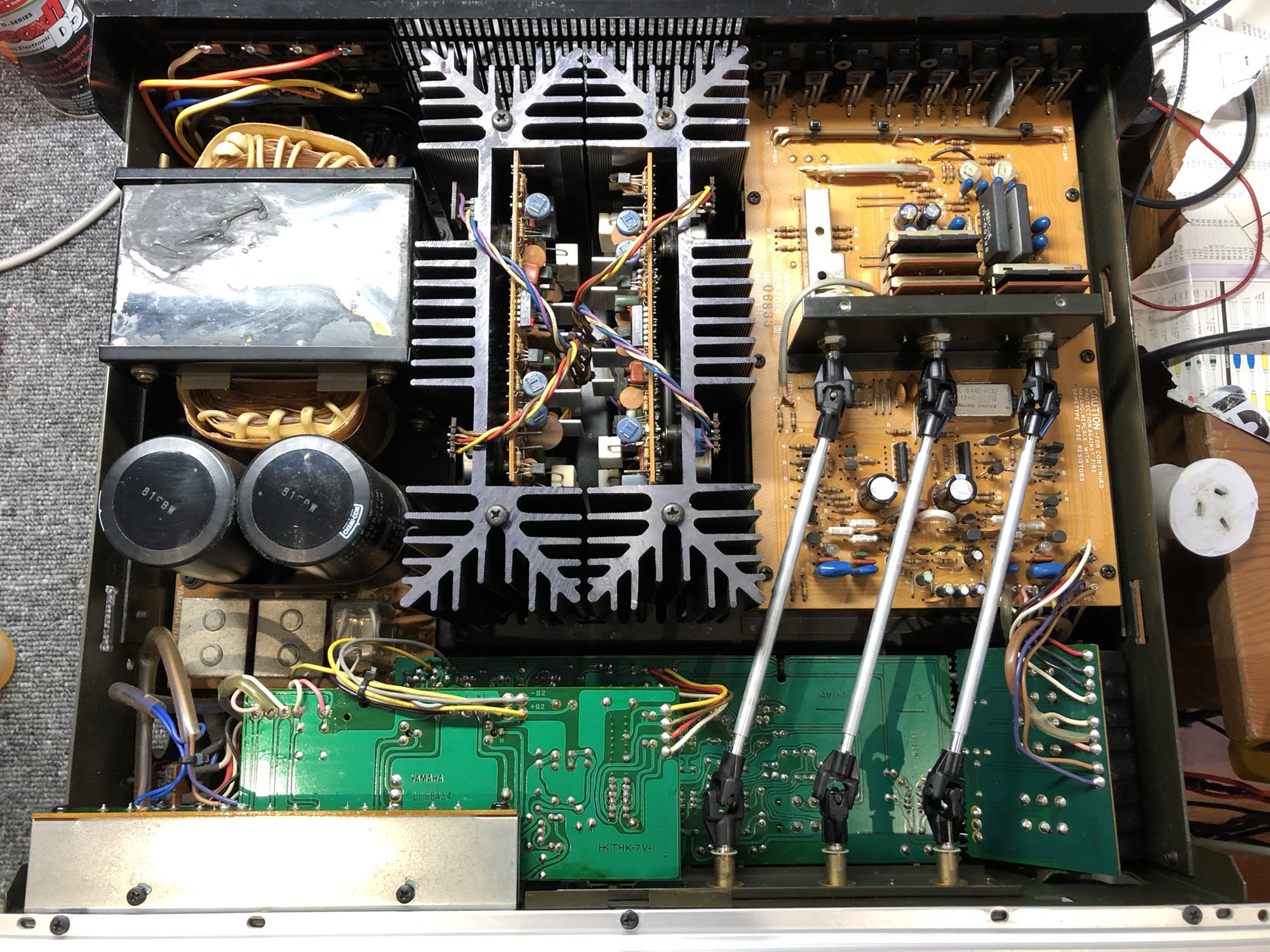 In class-A/B mode, the unit draws a more relaxed 60 Watts and doesn't get nearly as hot. This is how I would be using it if I owned one, or I would fit a very quiet fan underneath or behind the amplifier.
Specifications
Courtesy of HiFi Engine
Power output: 120 watts per channel into 8Ω
Frequency response: 5Hz to 50kHz
Total harmonic distortion: 0.005% (better than Yamaha's new amps)
Damping factor: 45
Input sensitivity: 0.5mV (MC), 2mV (MM), 120mV (line)
Signal-to-noise ratio: 71dB (MC), 82dB (MM), 100dB (line)
Output: 120mV (line), 1V (Pre out)
Dimensions: 461 x 360 x 170mm
Weight: 21kg
Problems
The owner of this stunning Yamaha CA-2010 brought her to me because one channel was cutting out and the controls were unreliable. He'd sat on the unit for years, not using it and not knowing who he could take it to for repairs. I'm pleased he found me.
The reasons for the faults became apparent as I worked, we'll examine them in logical steps, below. Given her age and the heat generated in class-A mode, I advised my customer that an overhaul or restoration would be sensible for this unit if he planned to keep it. We agreed that I would do a major overhaul, basically a restoration, so let's proceed.
Repair & Restoration
Well start with a look at the overall layout of the amplifier and then get down to a per-module overhaul of the unit.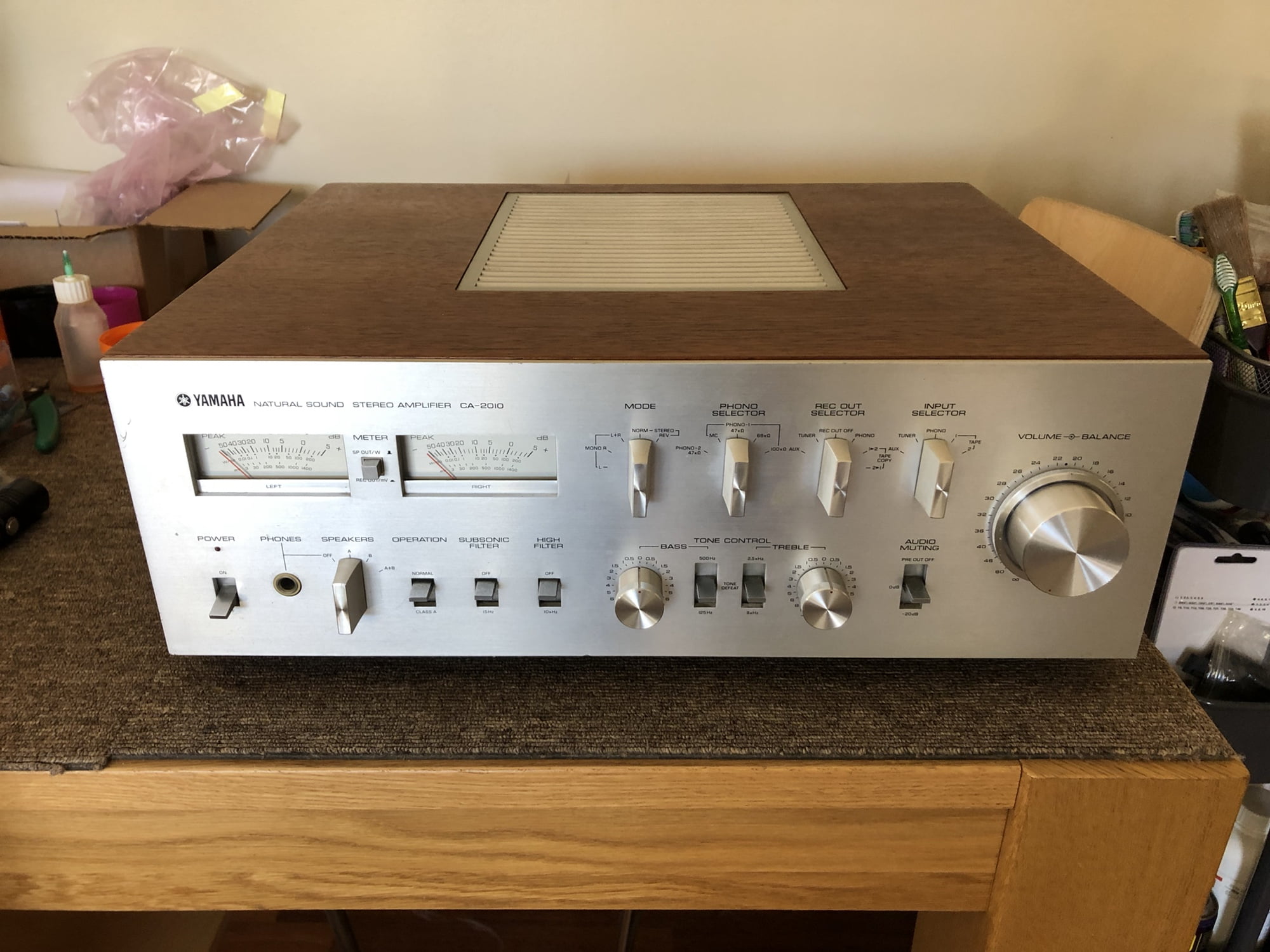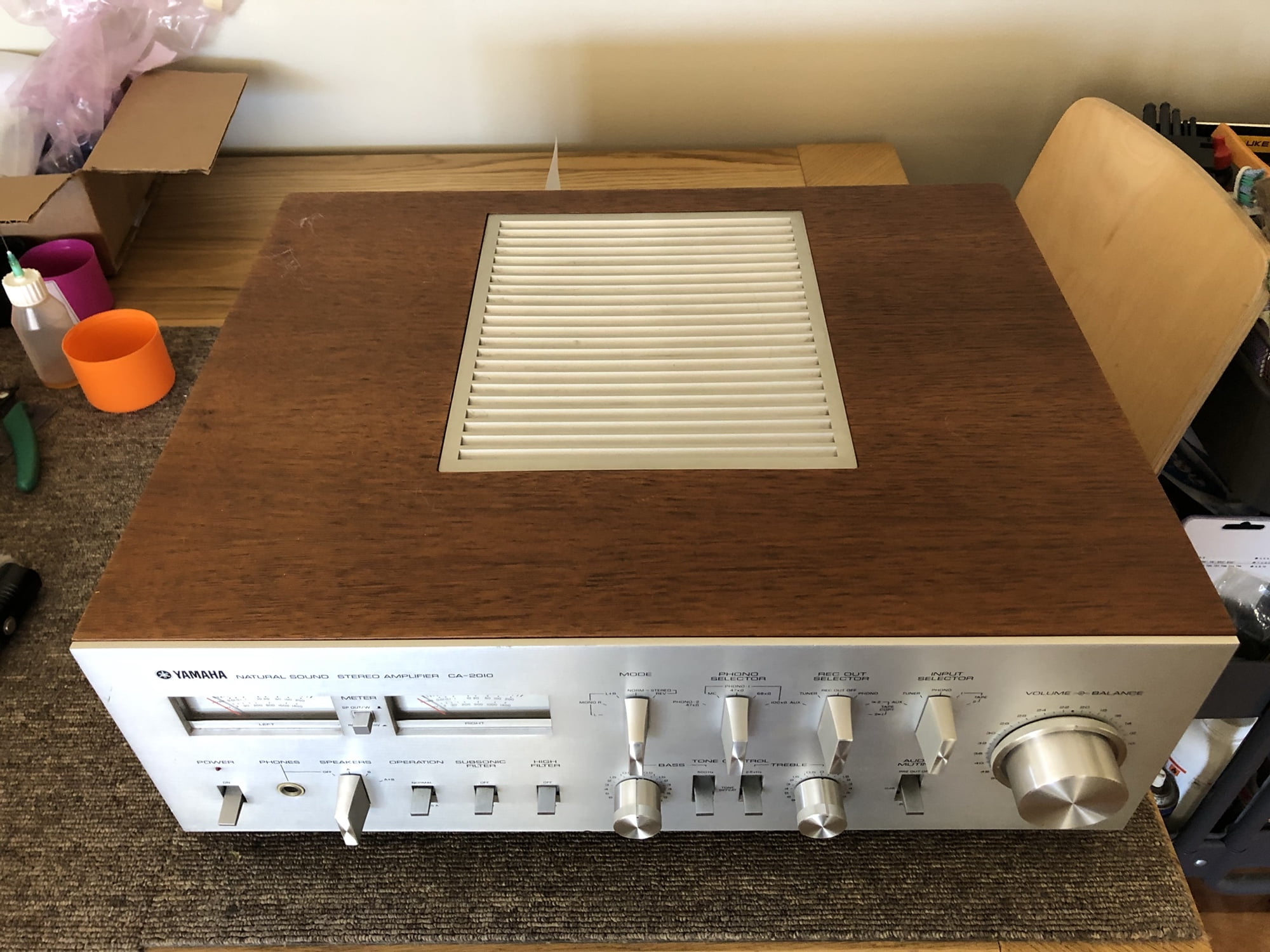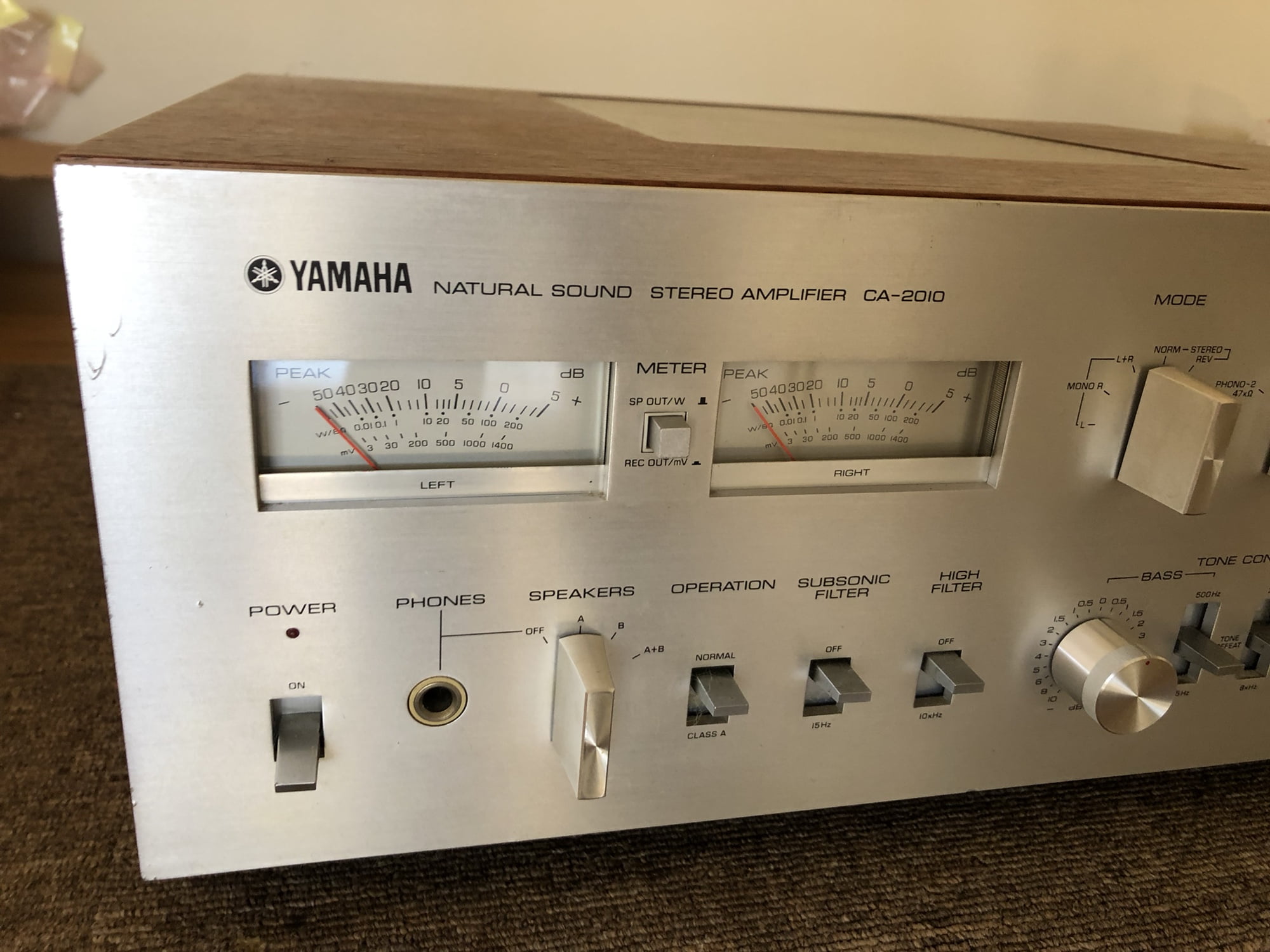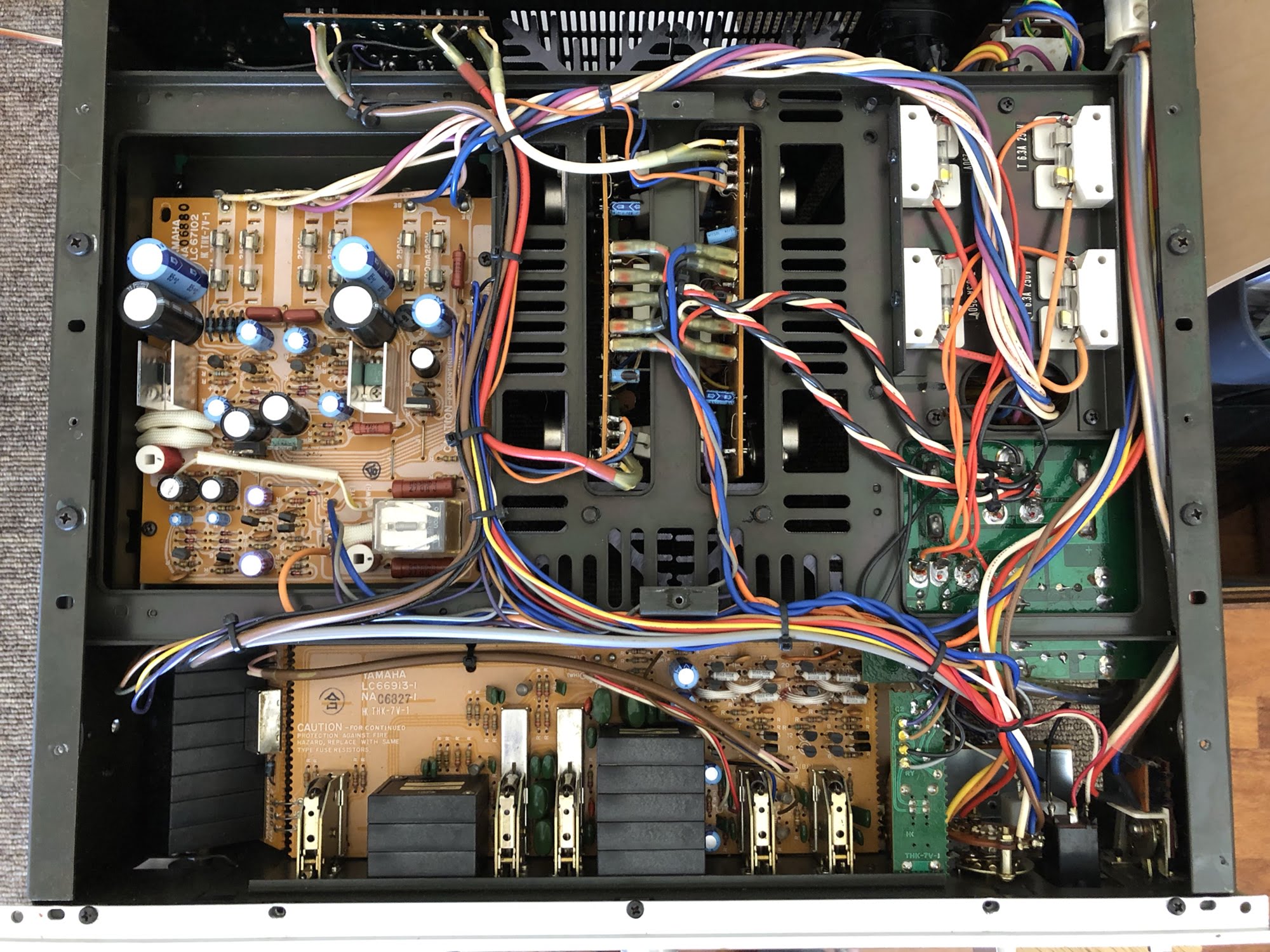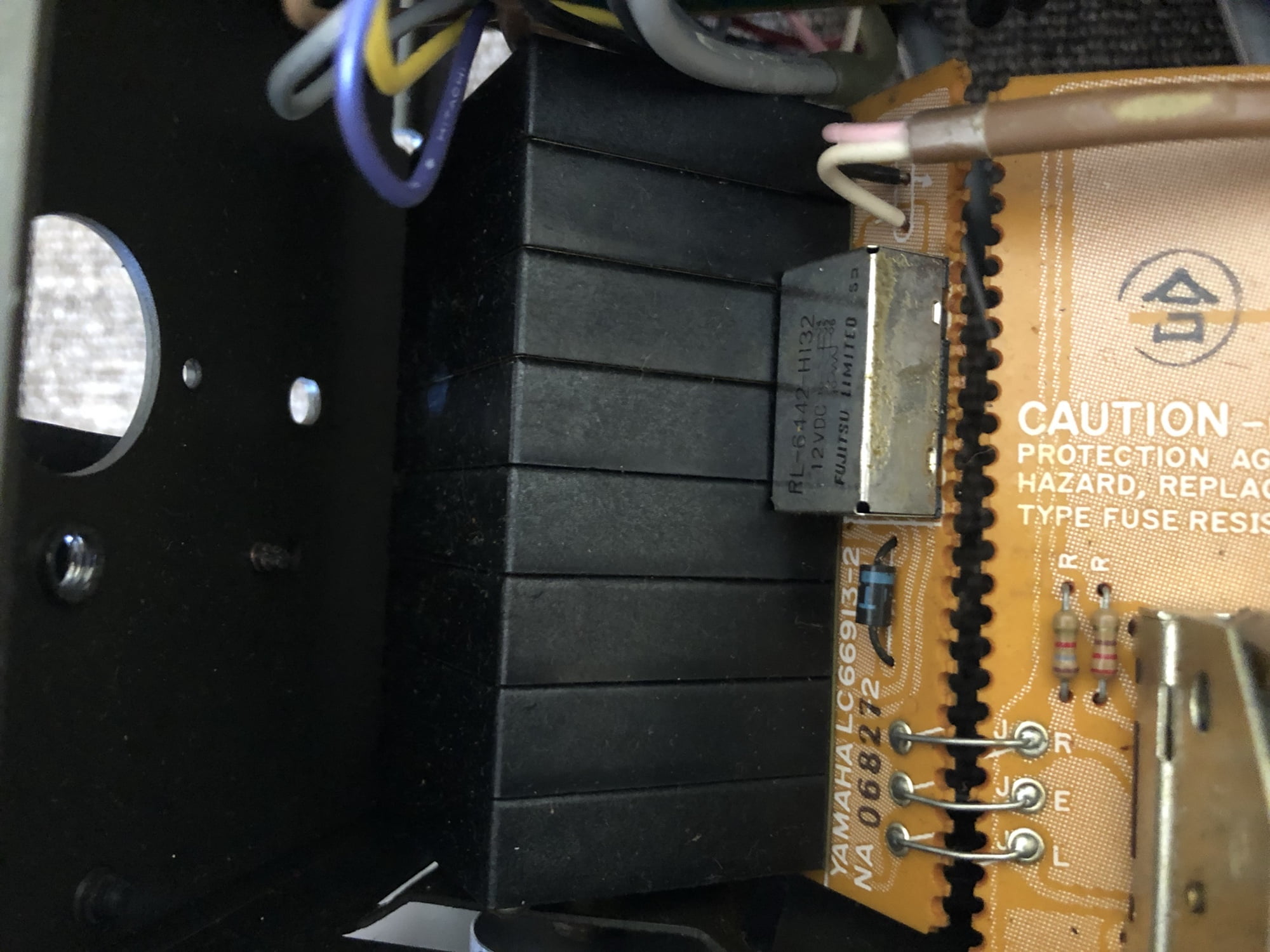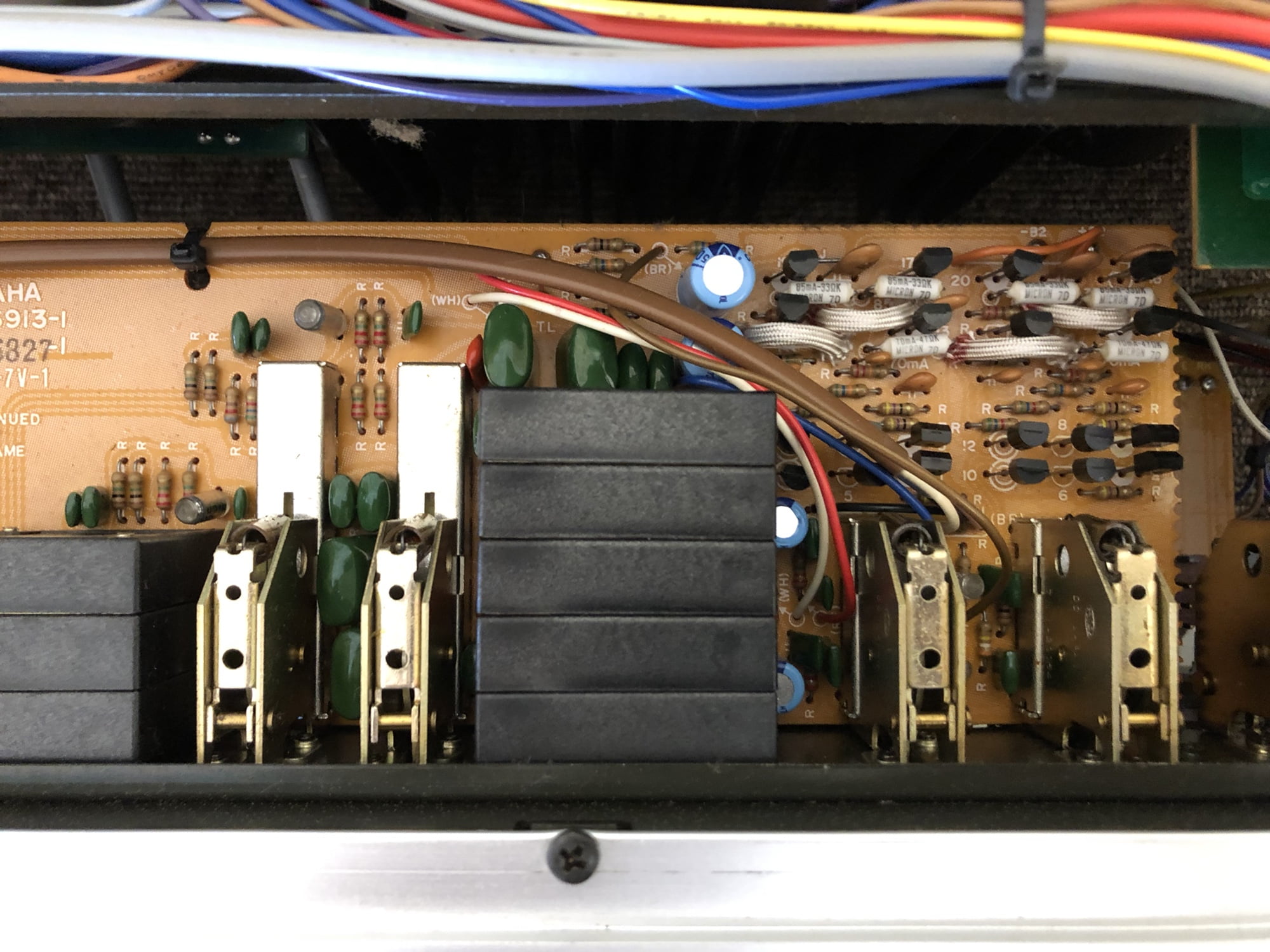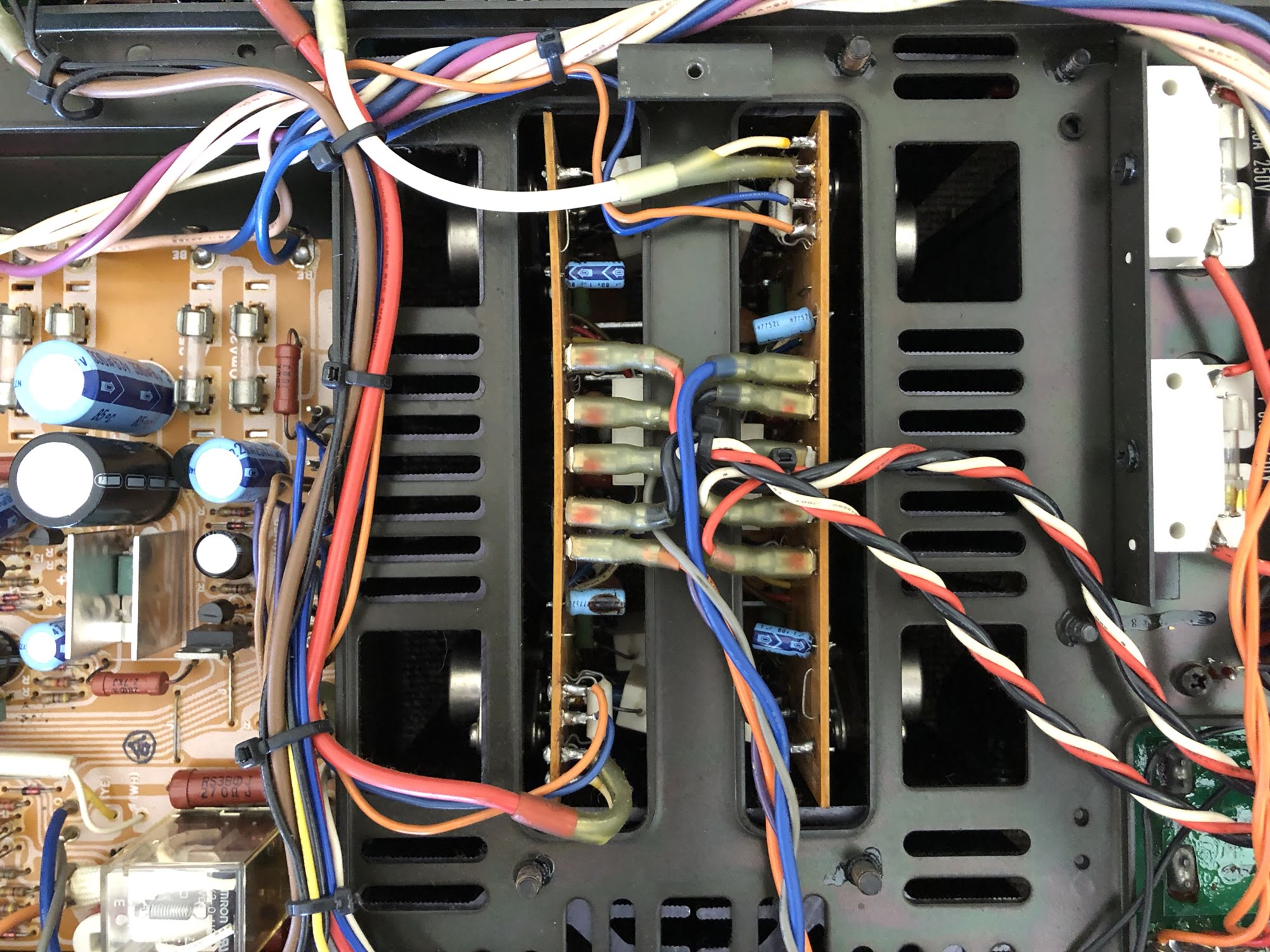 Function Selection/Phono Board
This is a good starting point. There were some real problems with this board too, I addressed them before doing anything else.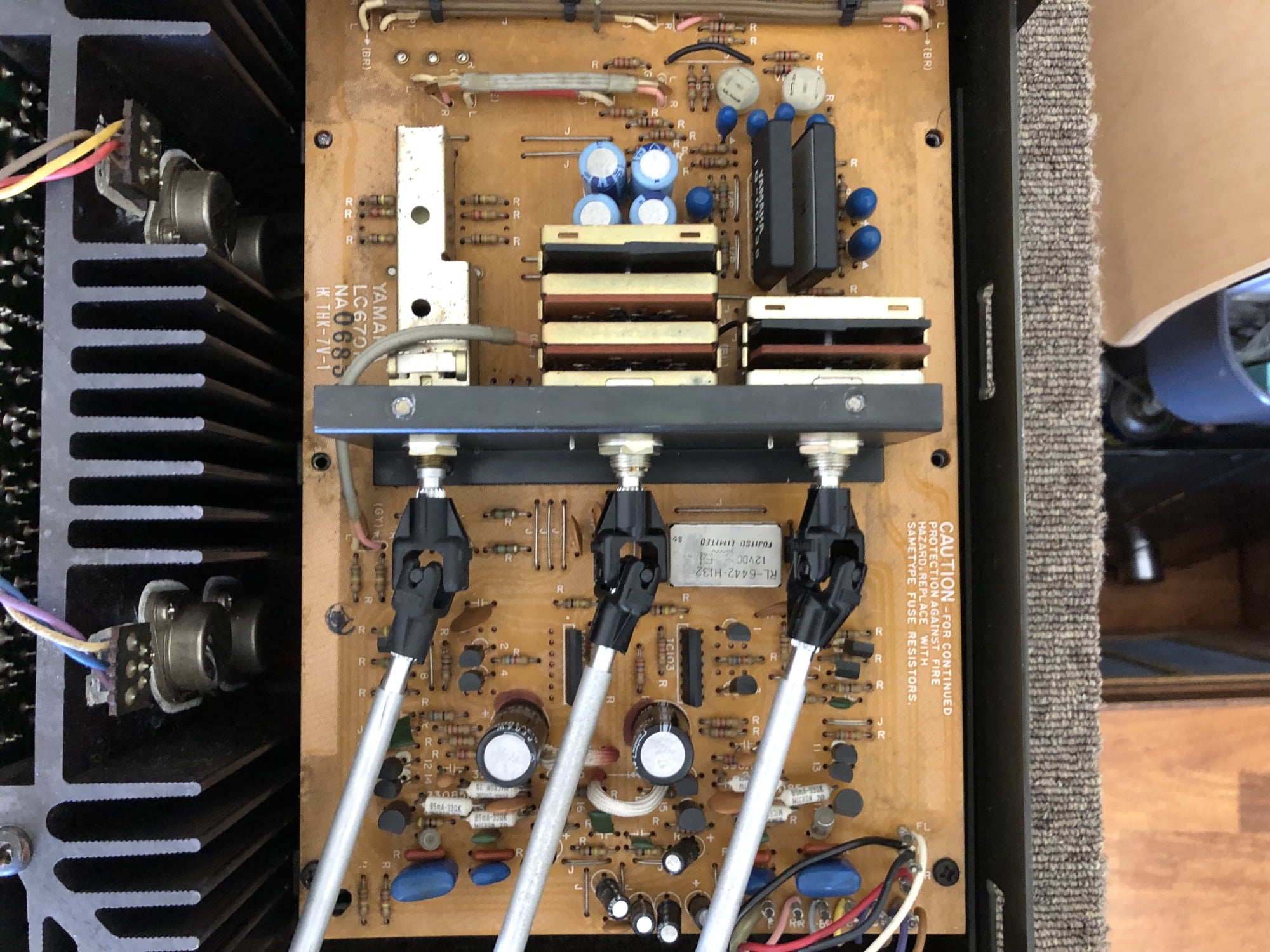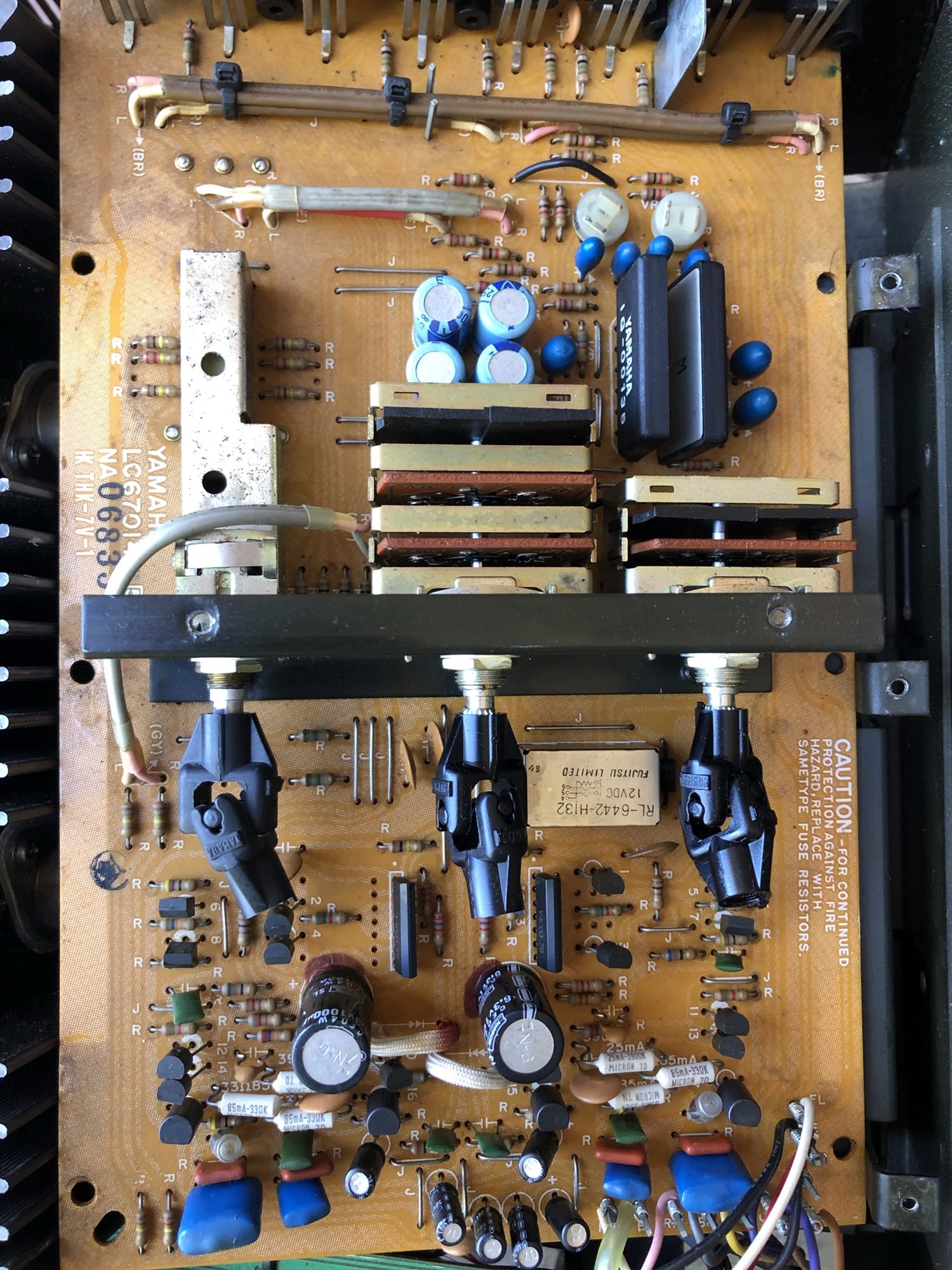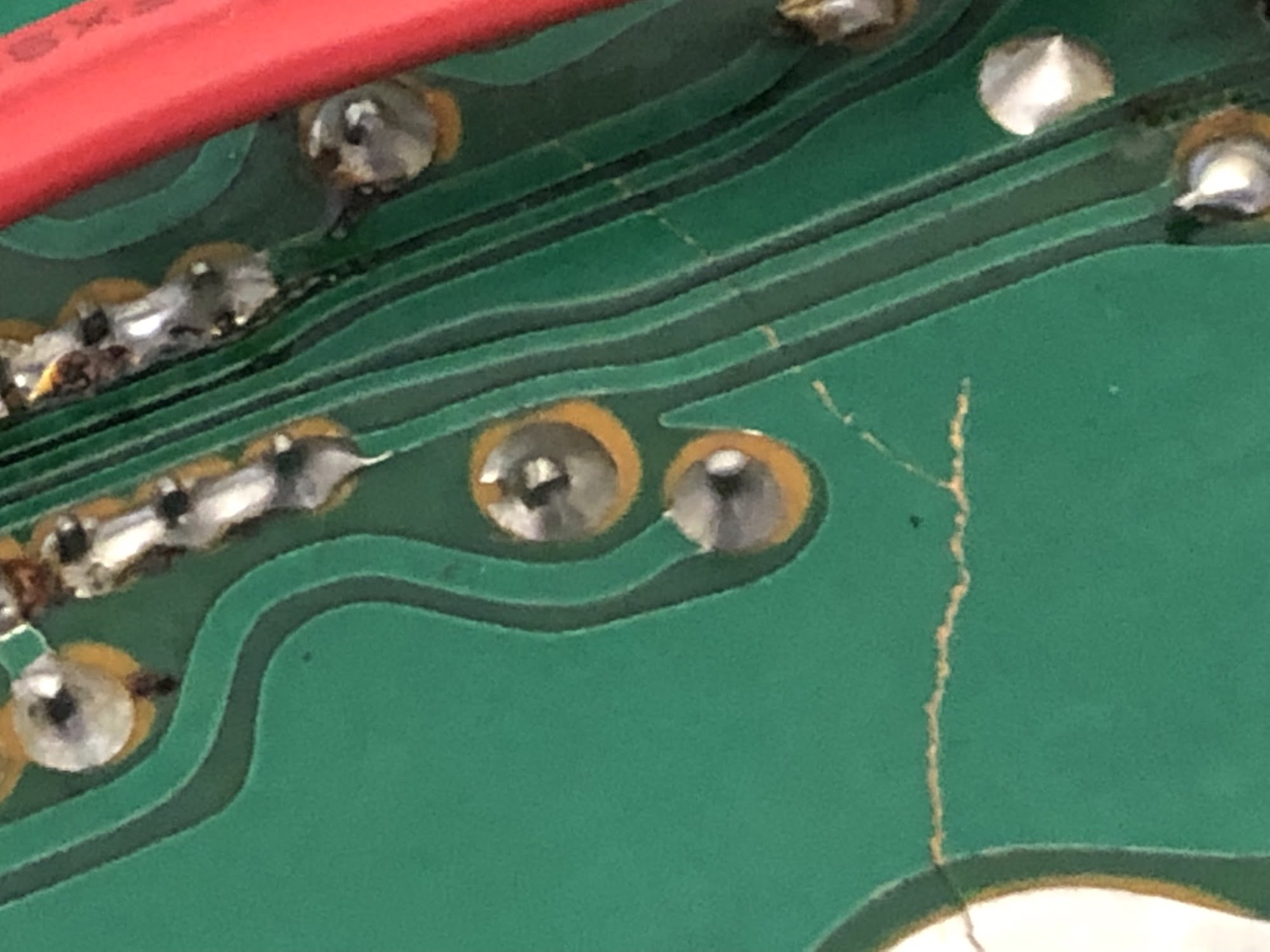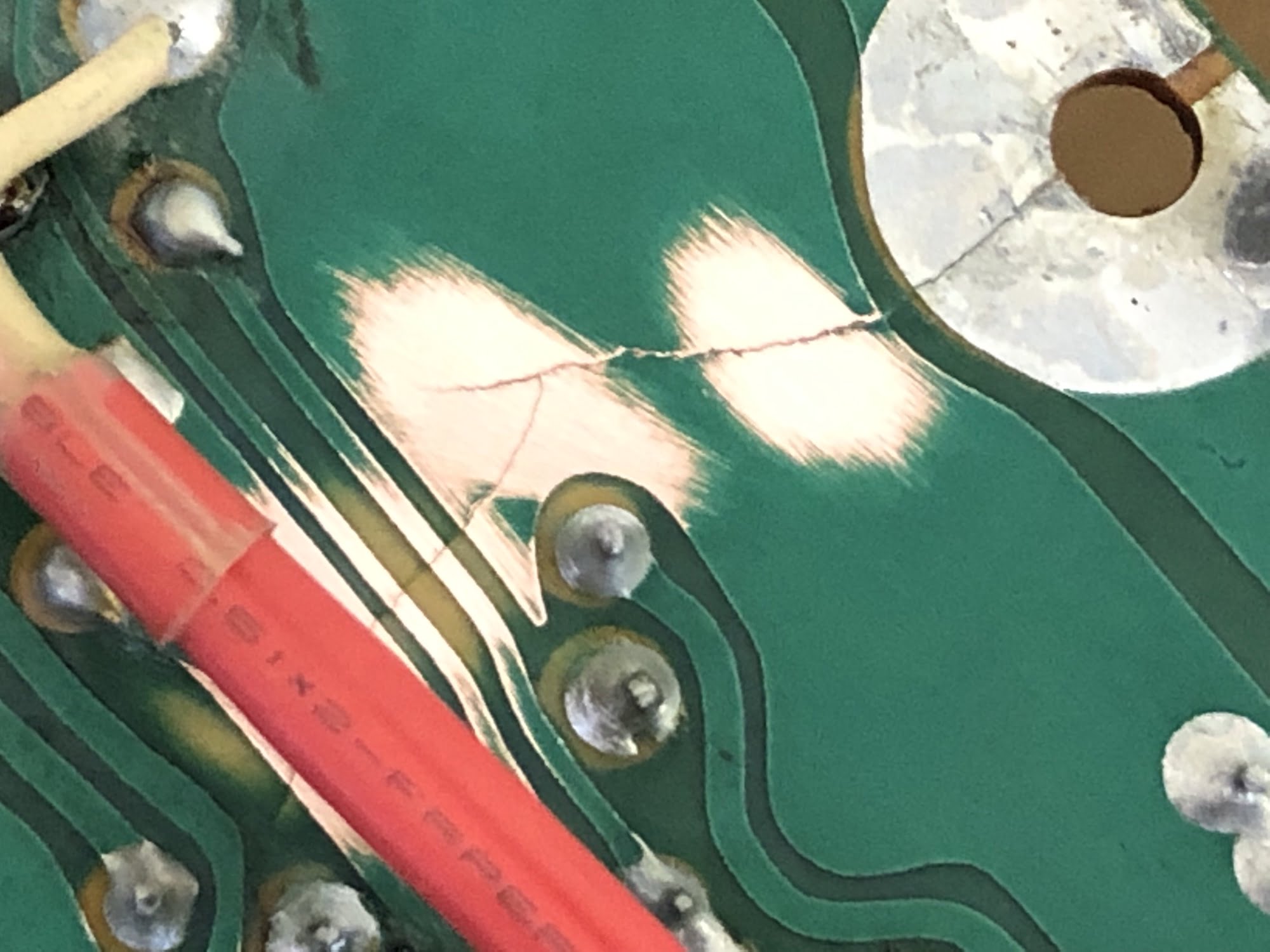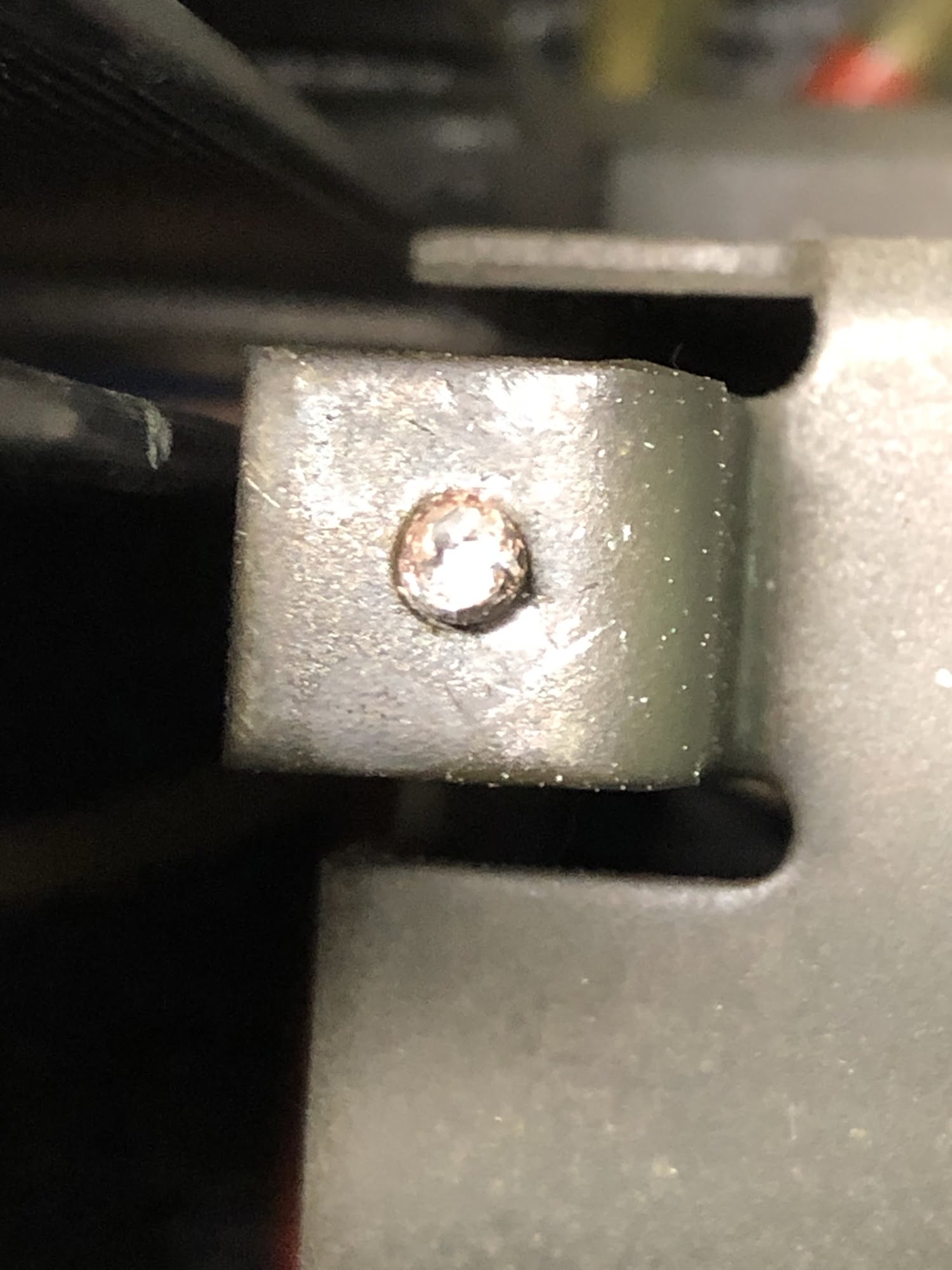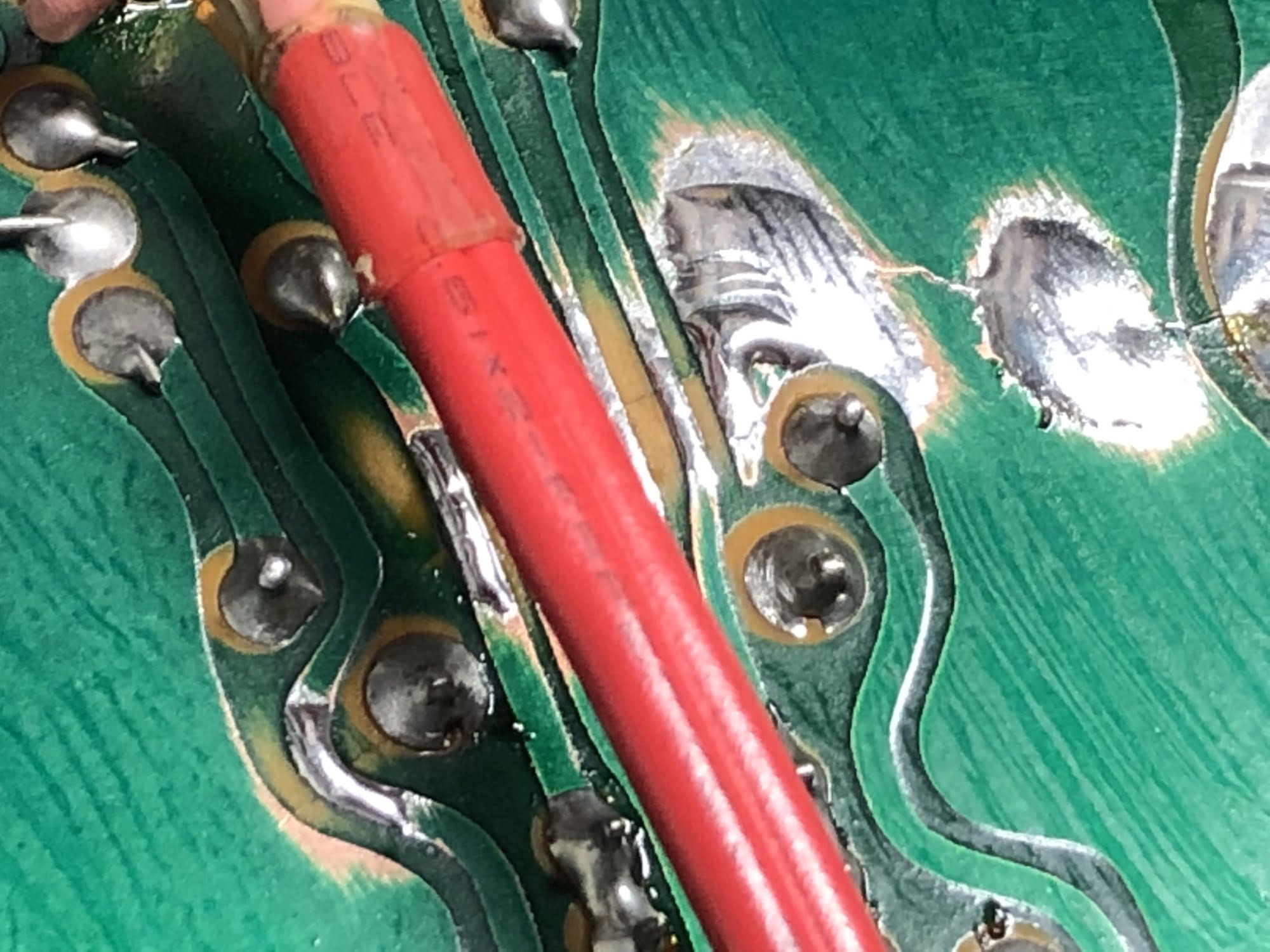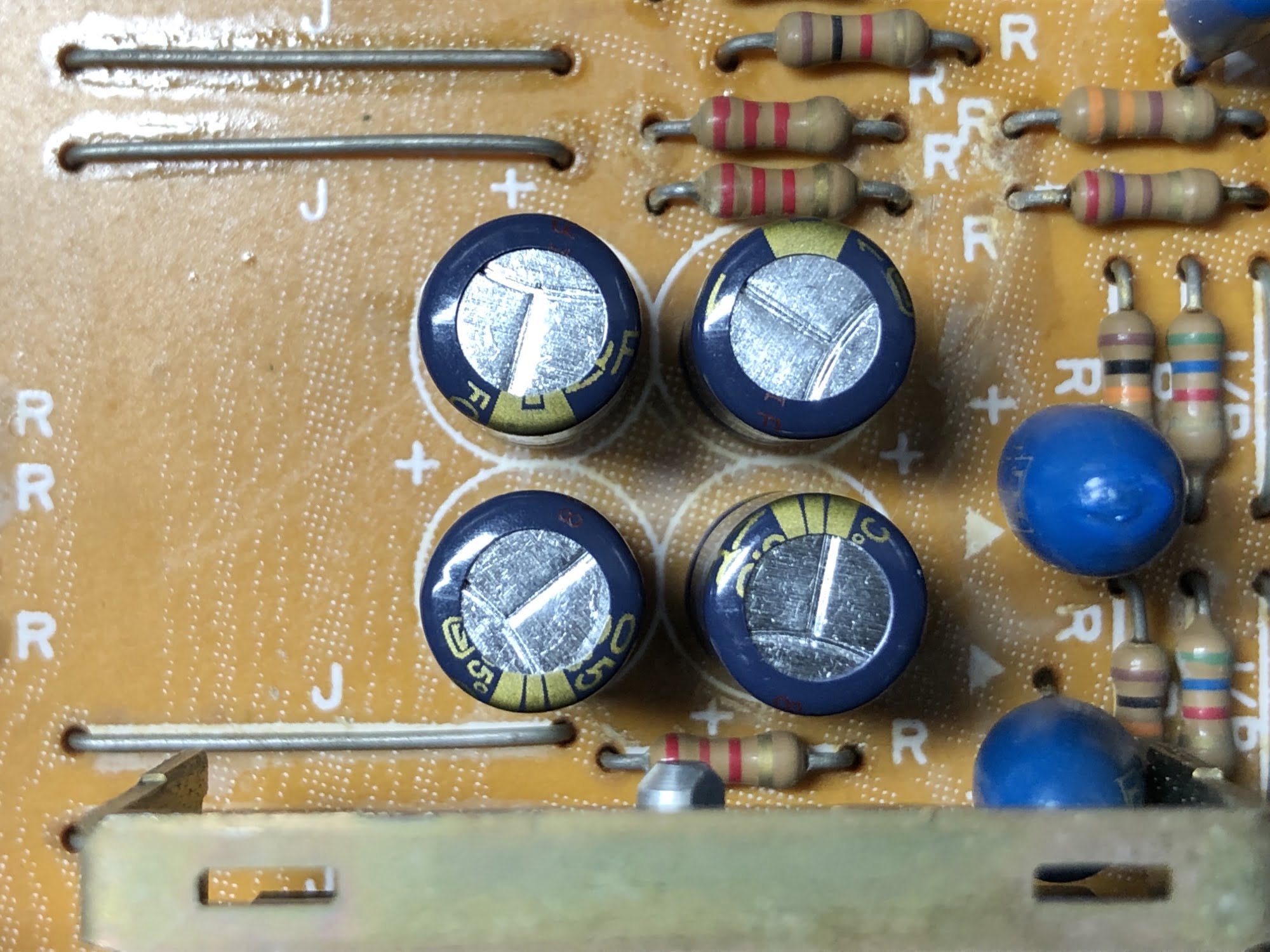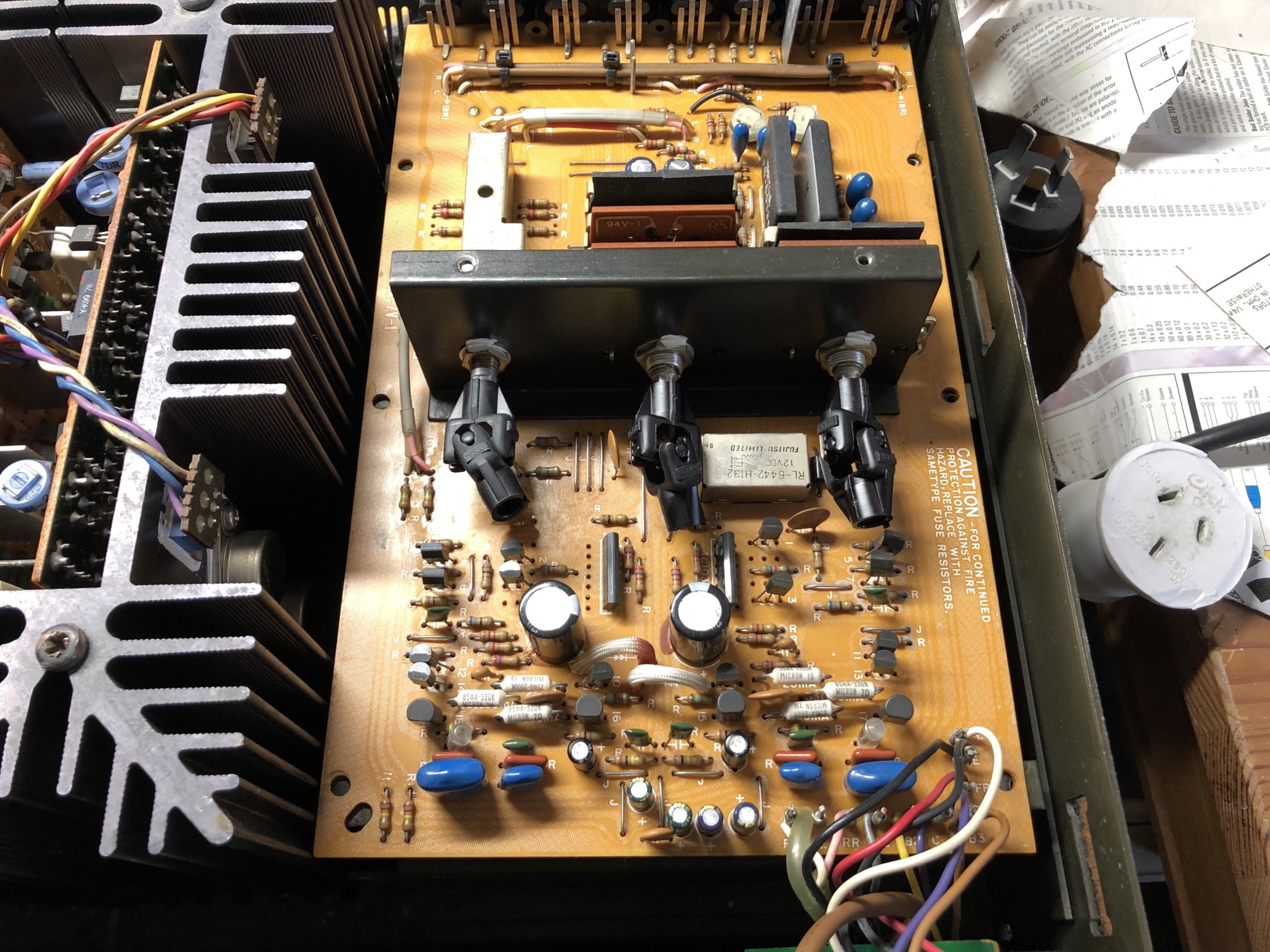 Power Supply/Protection Board
The heart of any amplifier is its power supply, so it's always a good place to spend some time.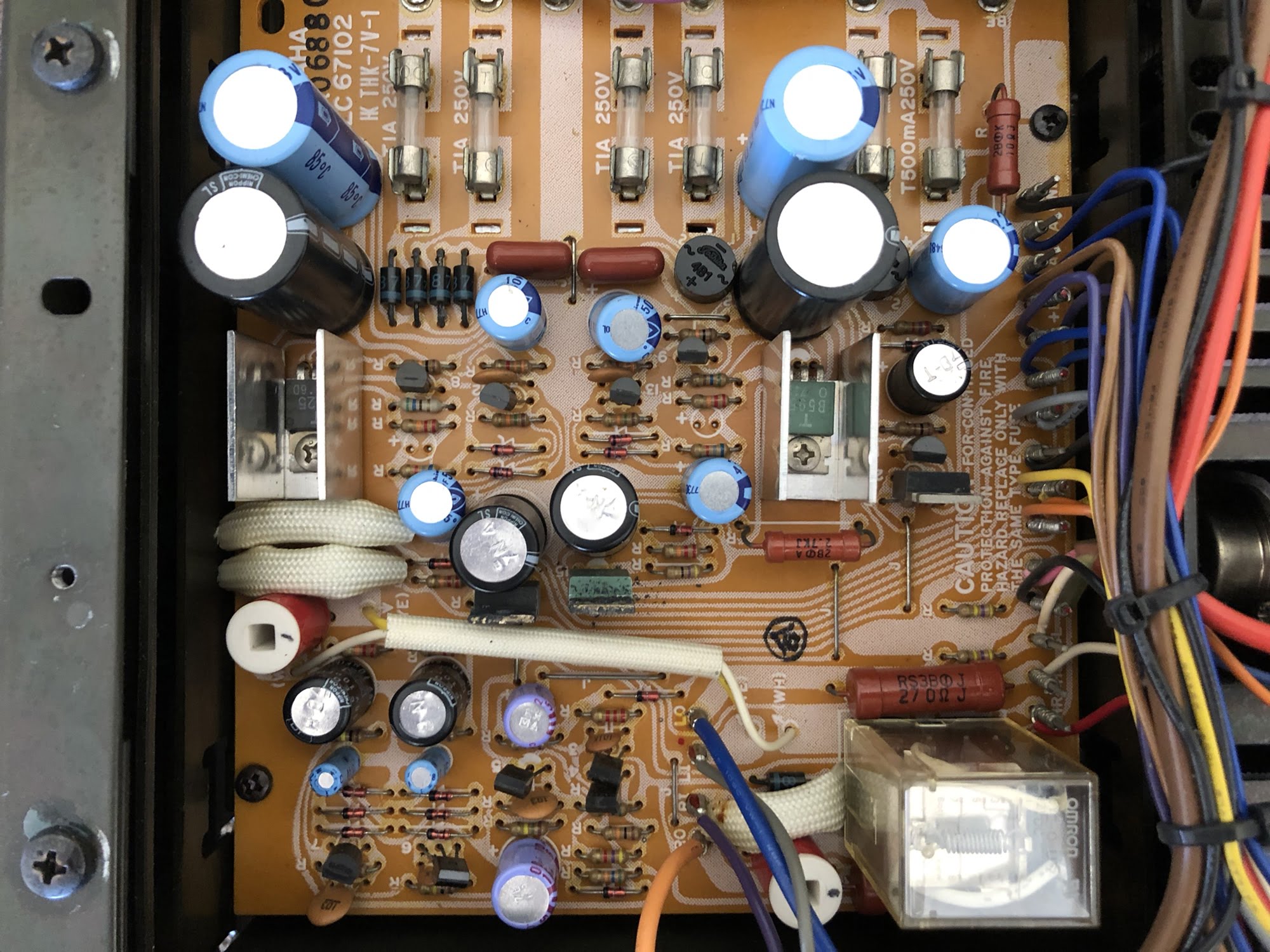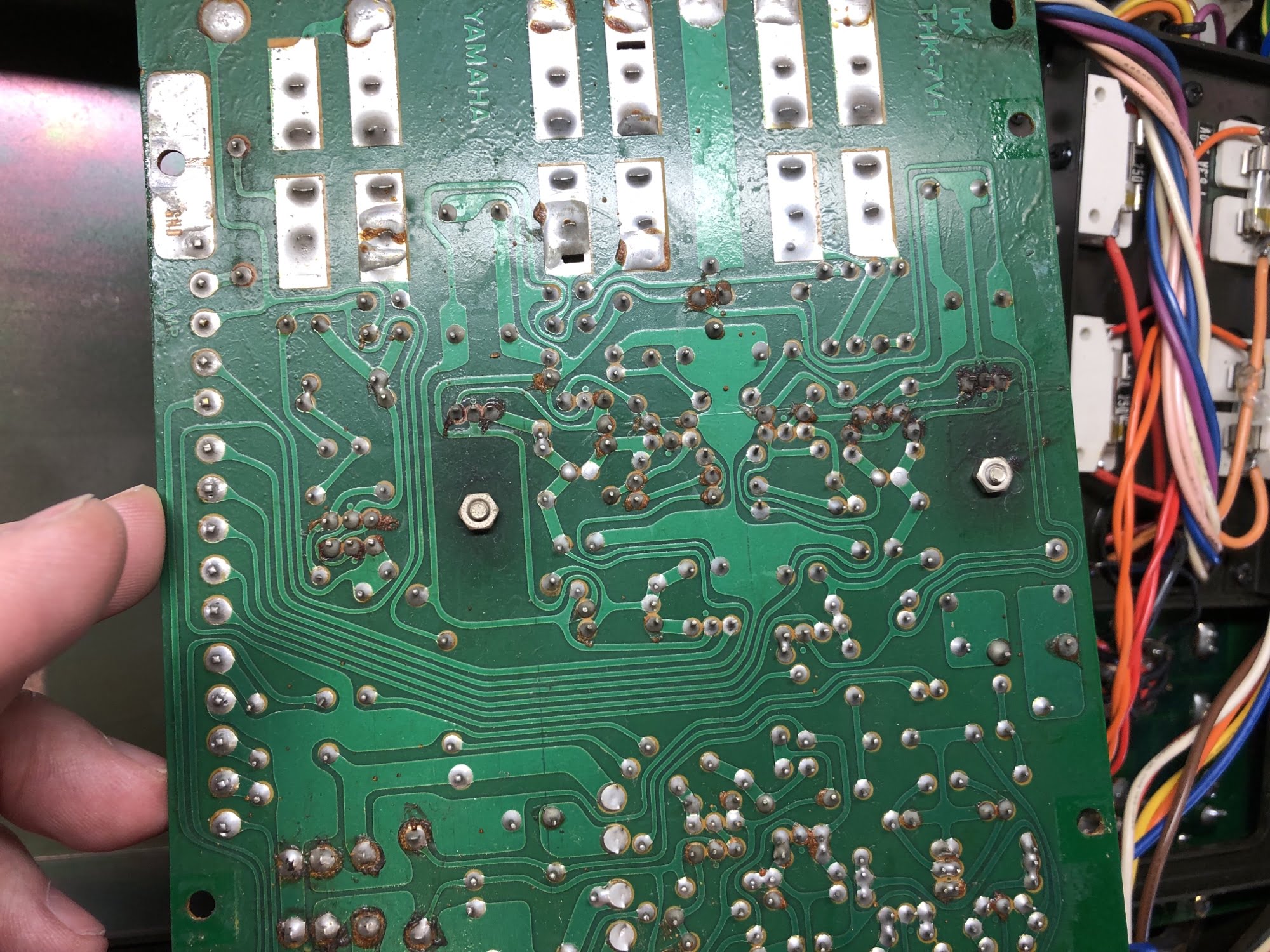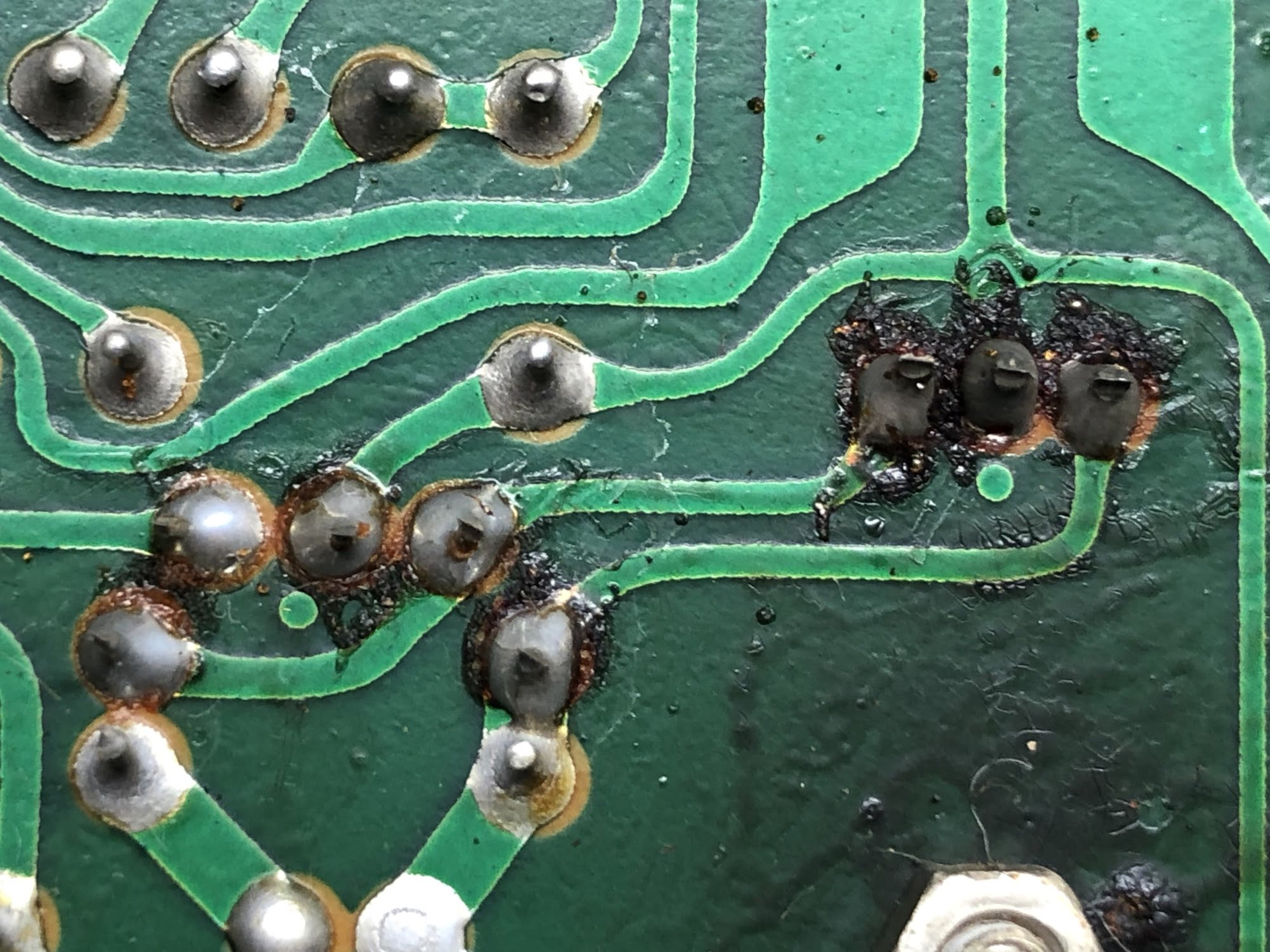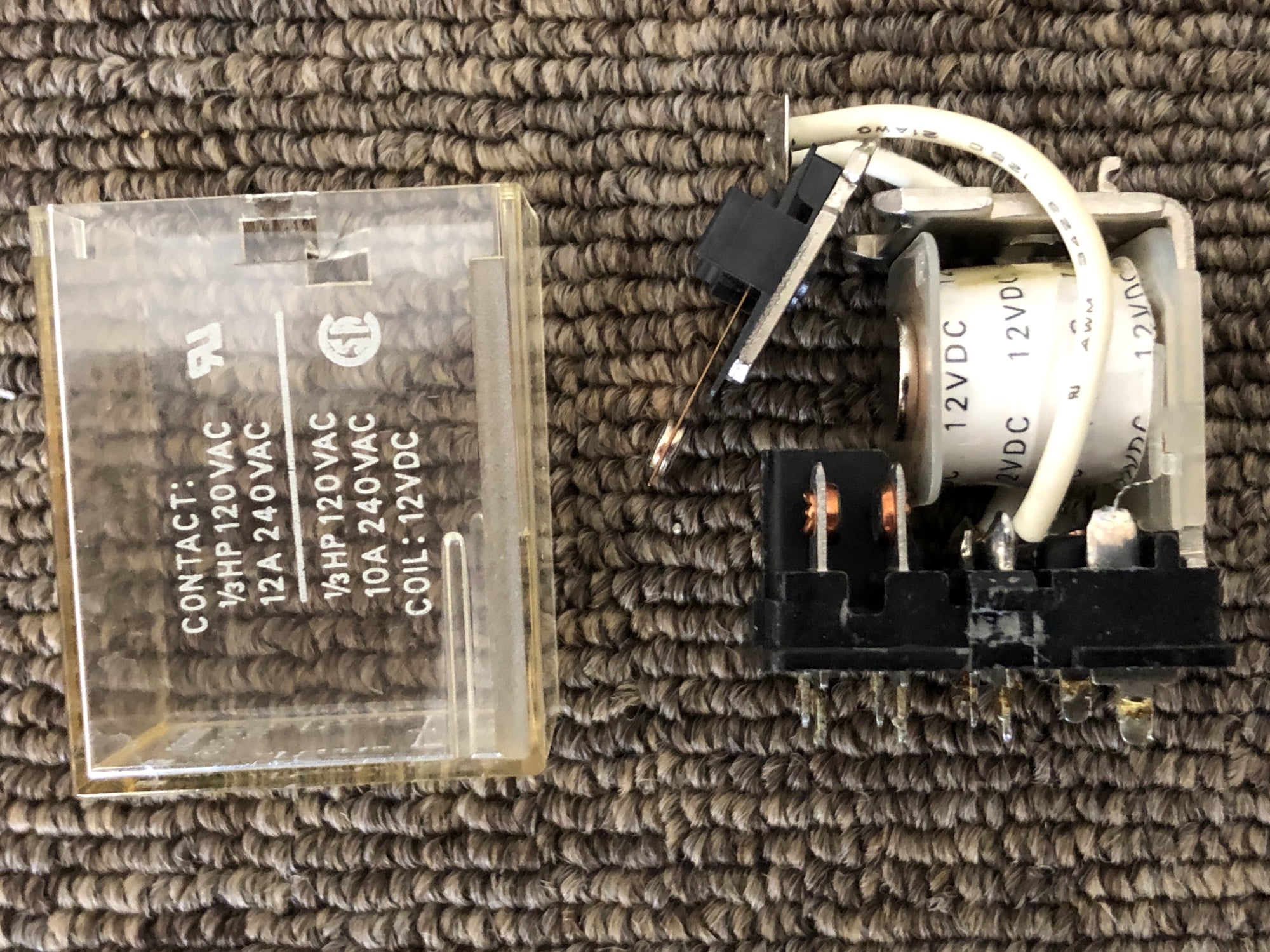 Amplifier Modules
All the heavy lifting happens in the amplifier modules, so I always pay very close attention to them.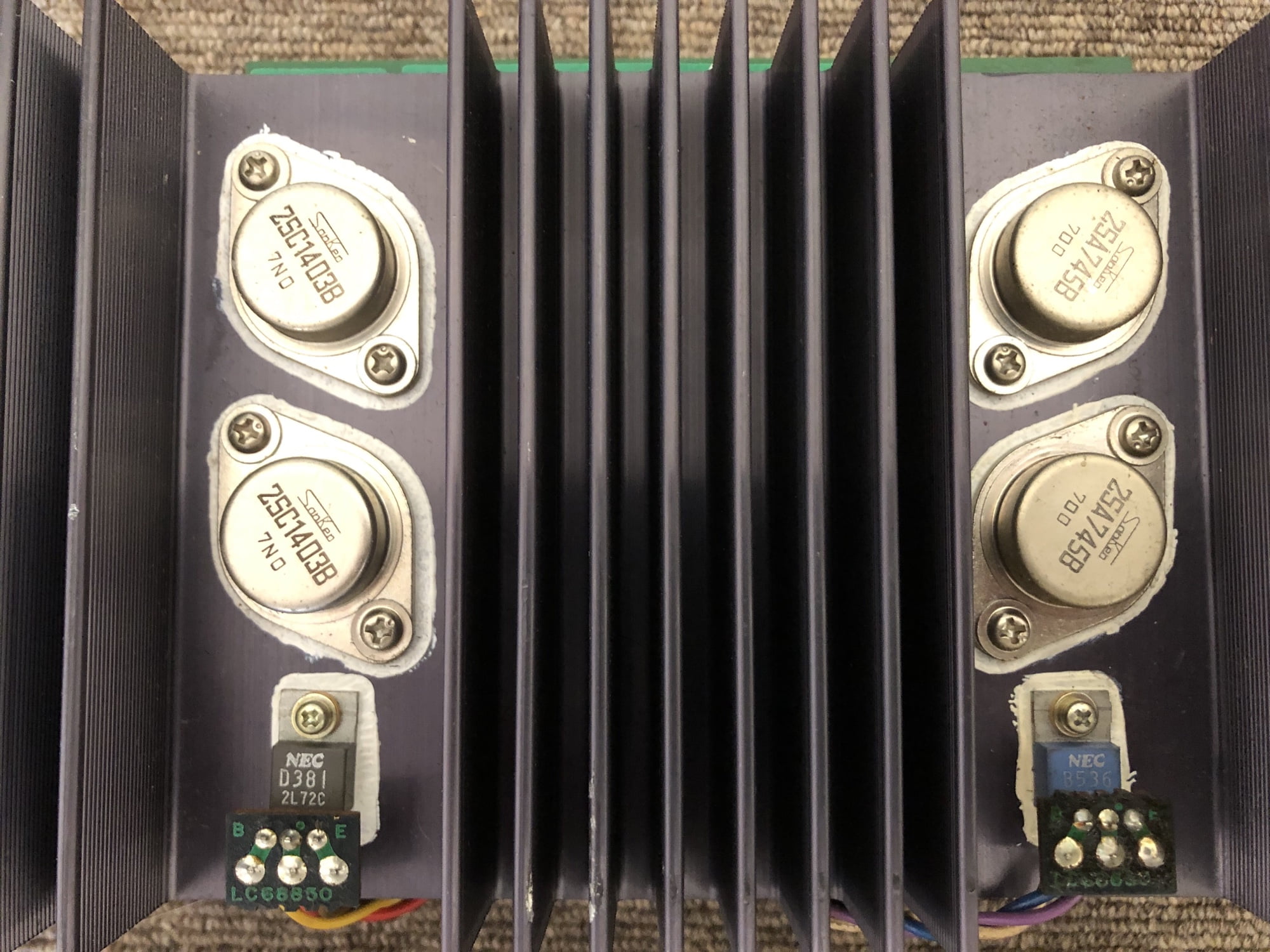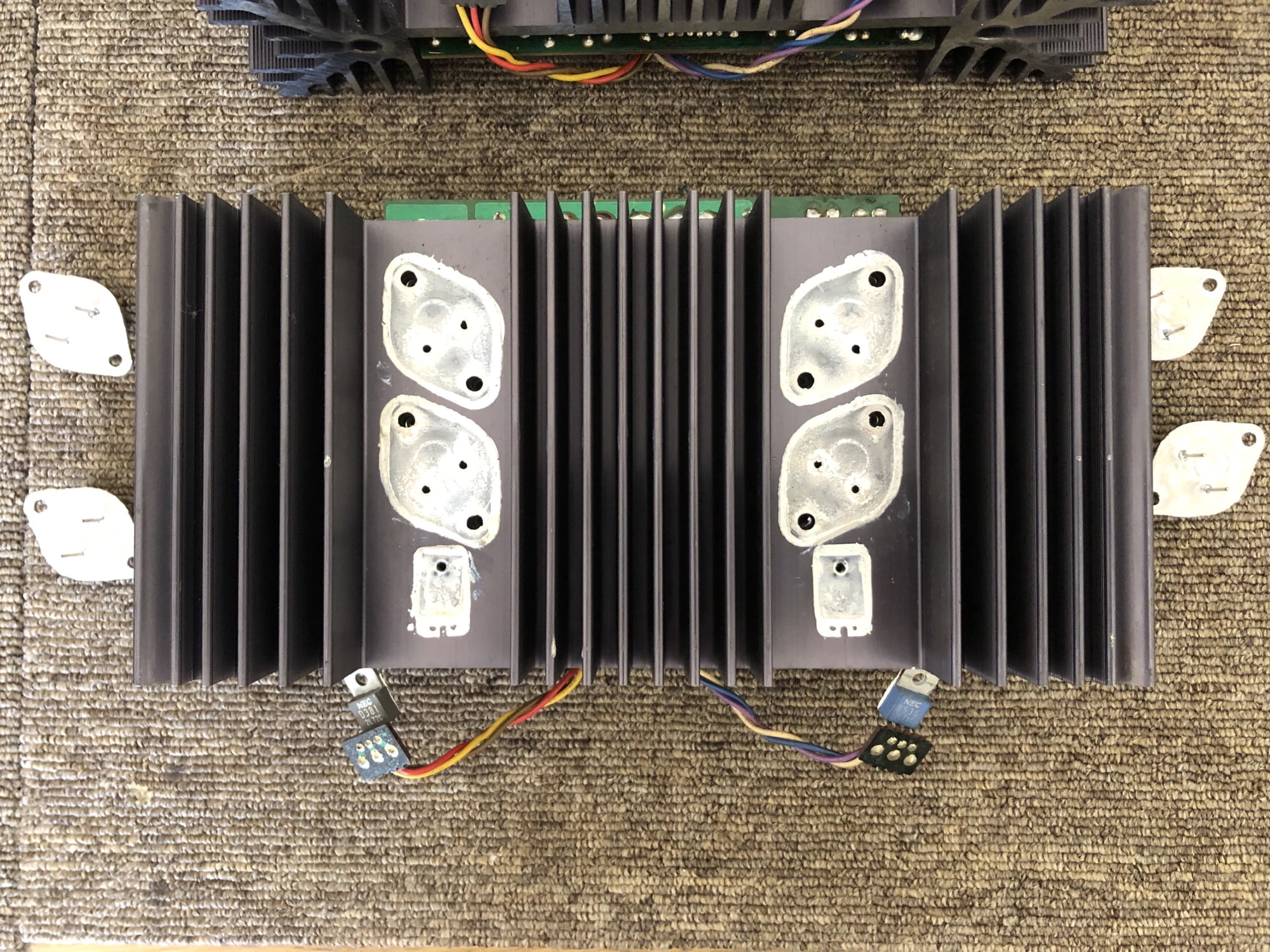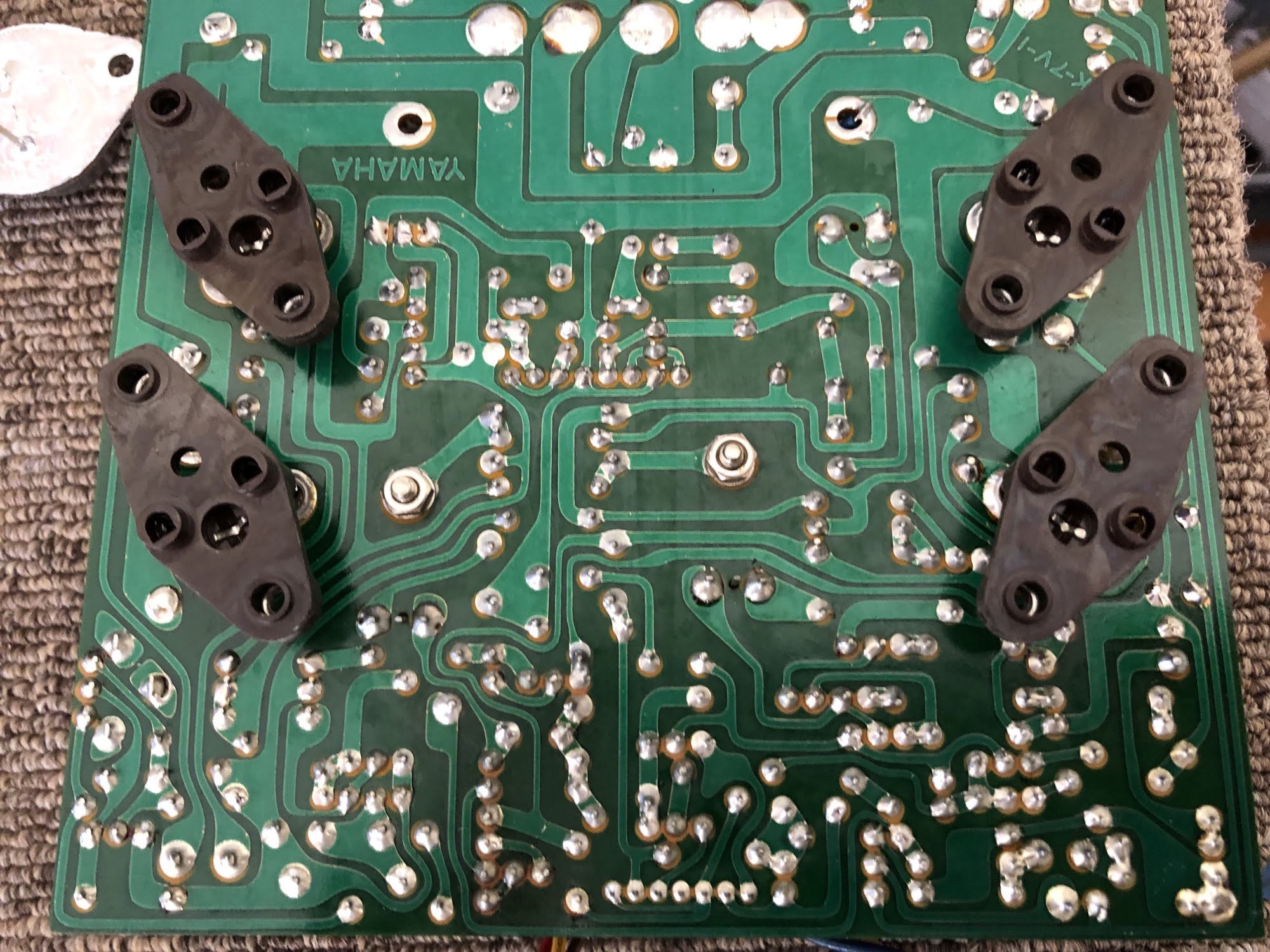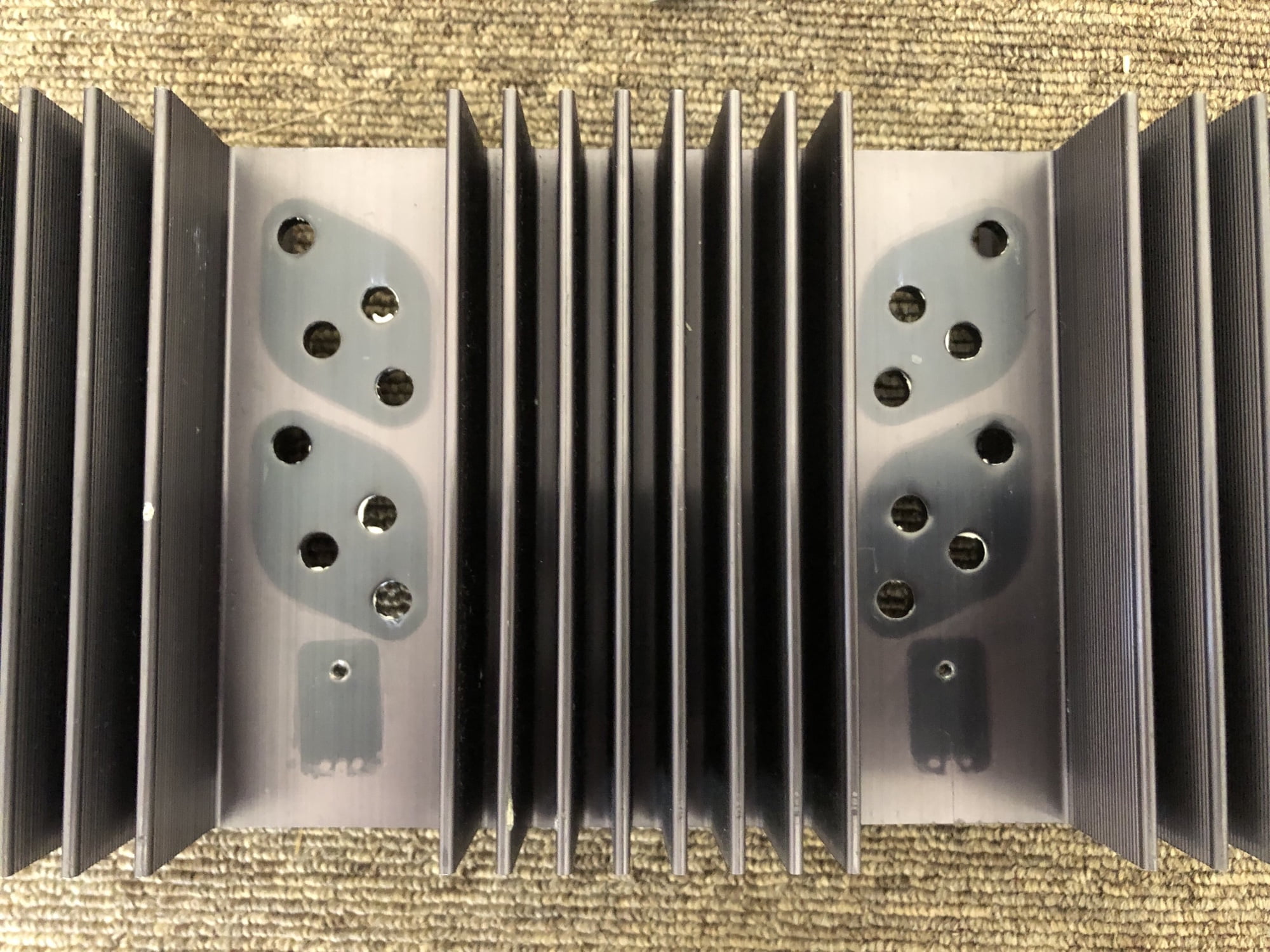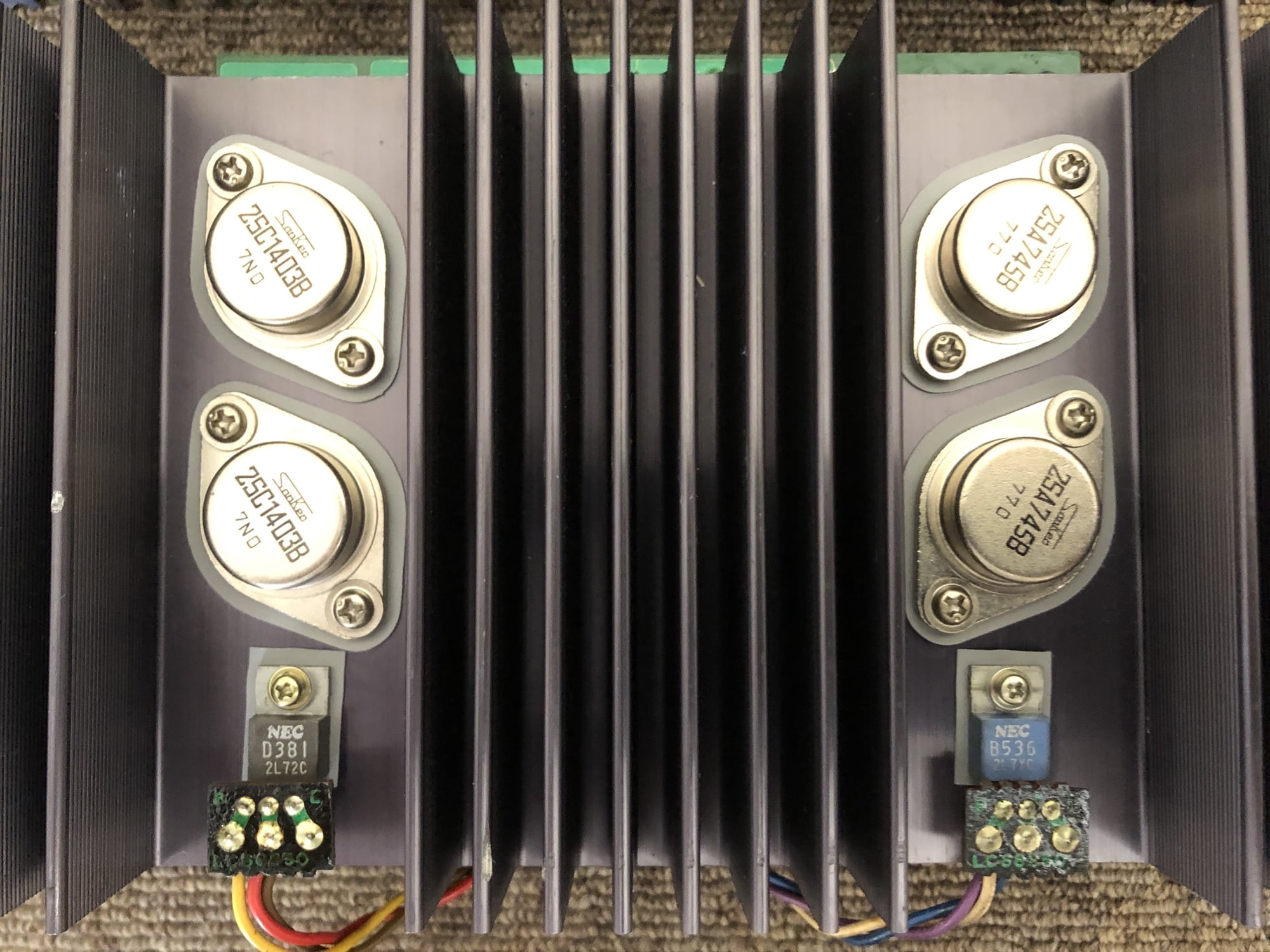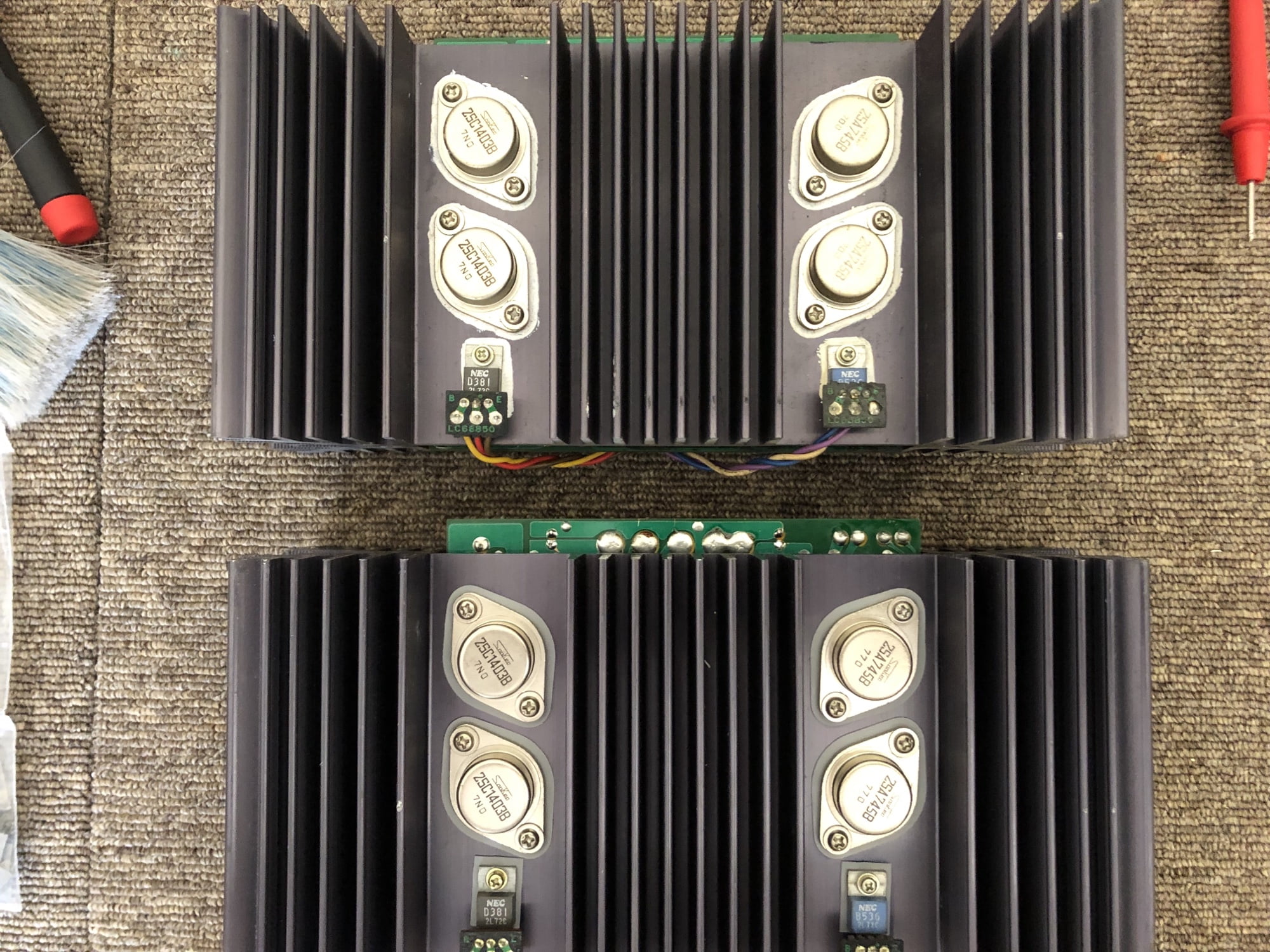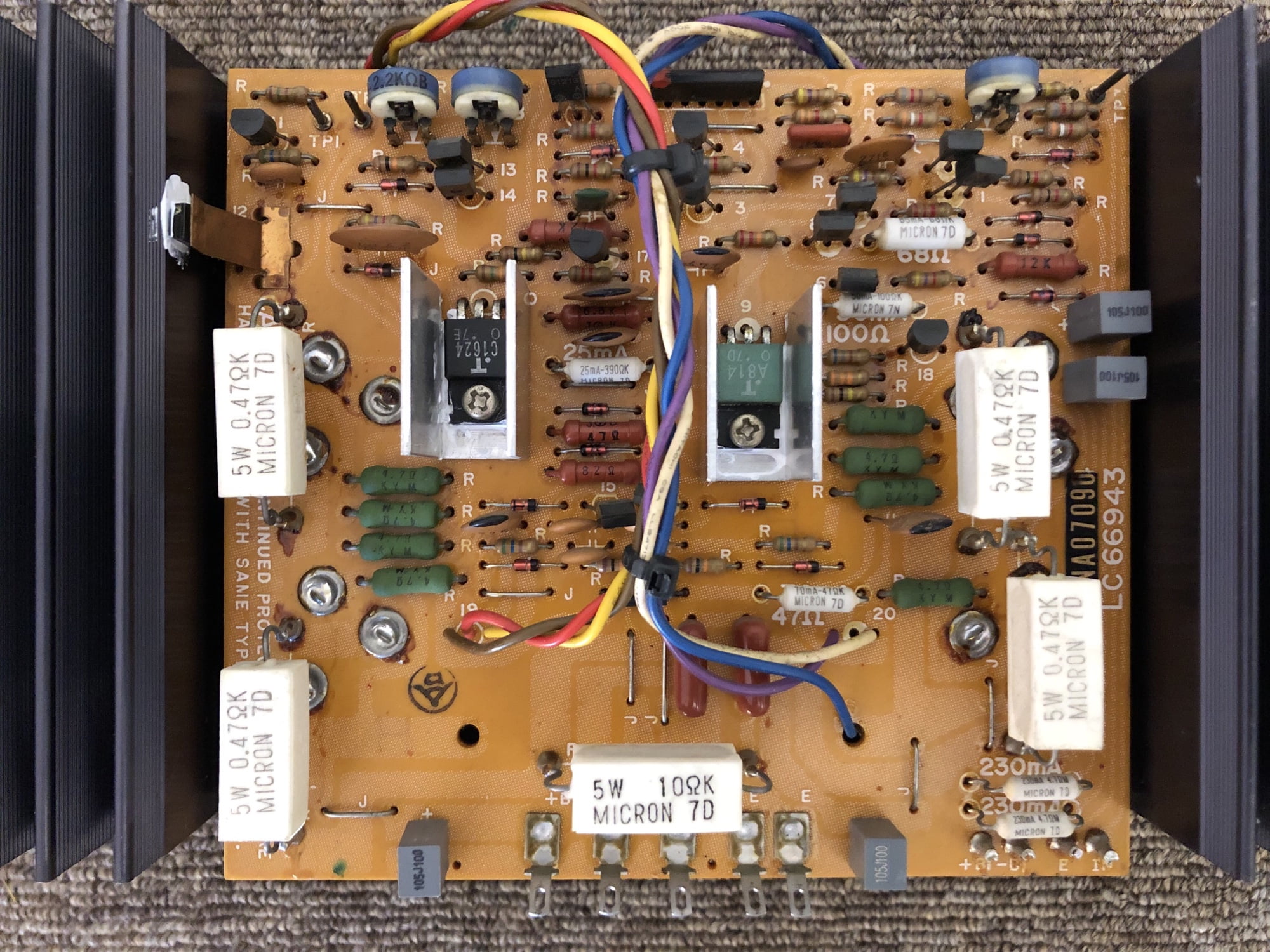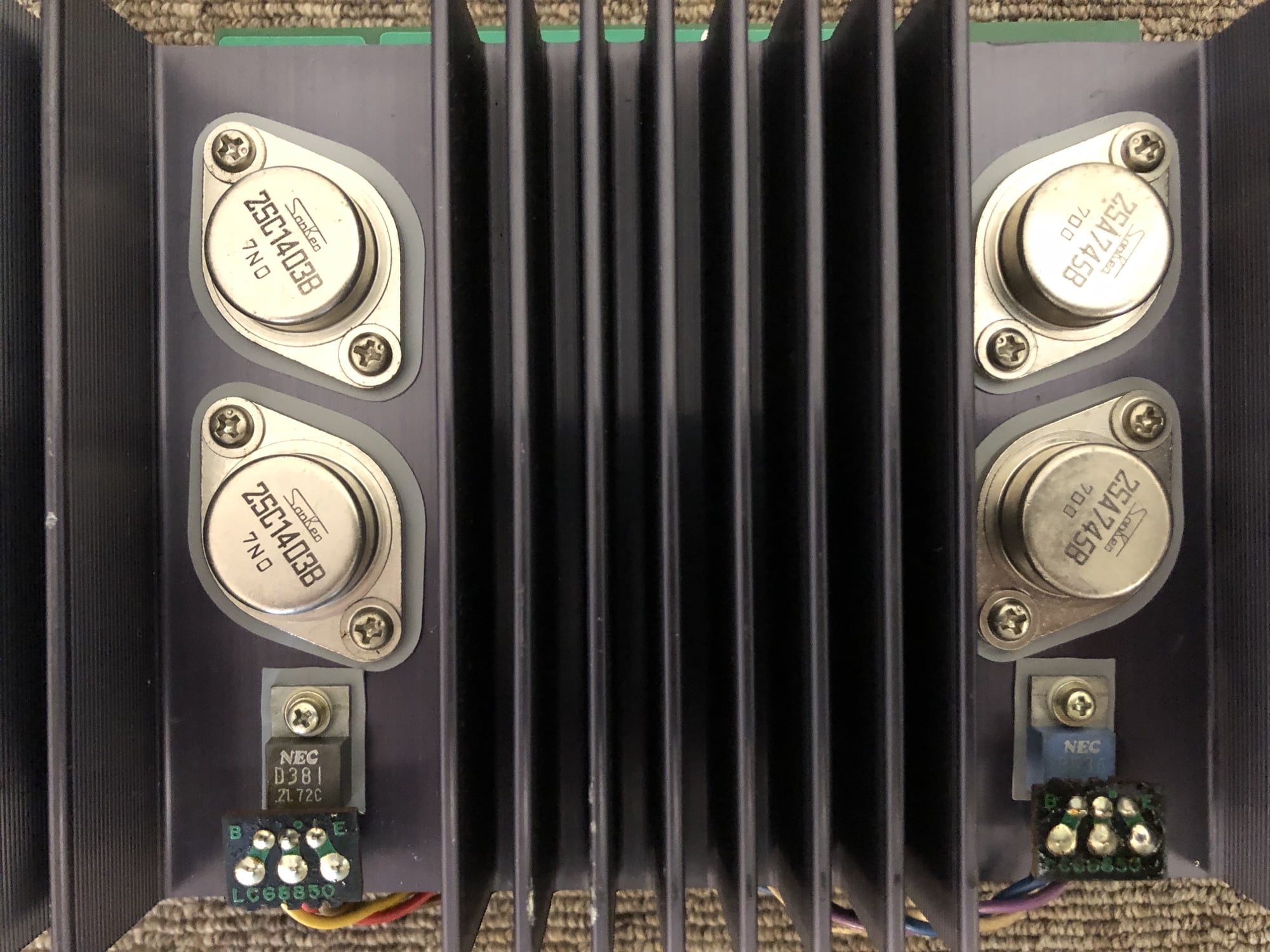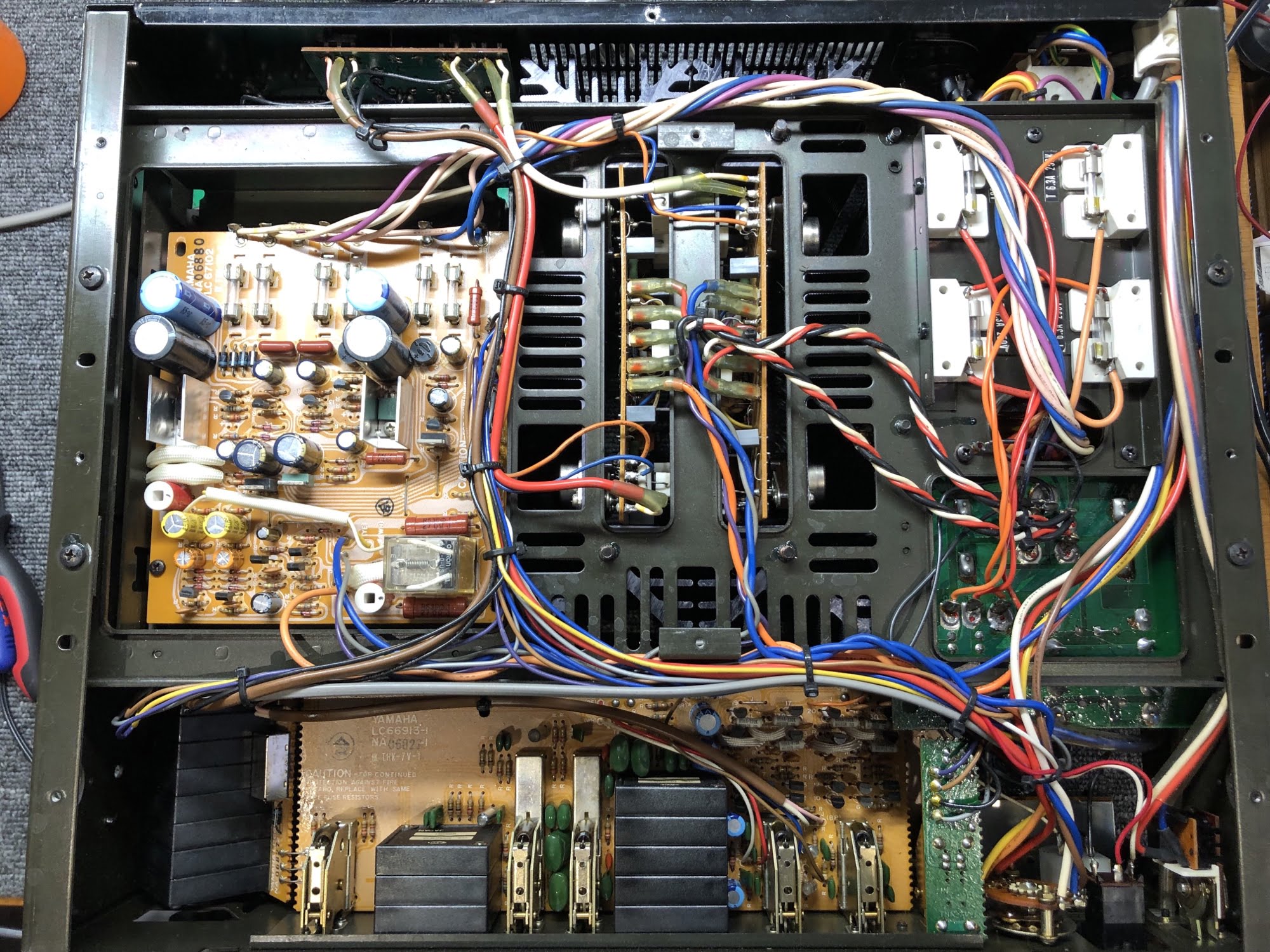 Breakout Board
These silly breakout boards are a weakness in just about every amplifier that has them. They are trouble because they carry the signal through crappy little slide switches, though extra joints and wires, often near mains wiring and they are fragile. The RCA connectors always seem to break and I just don't like them.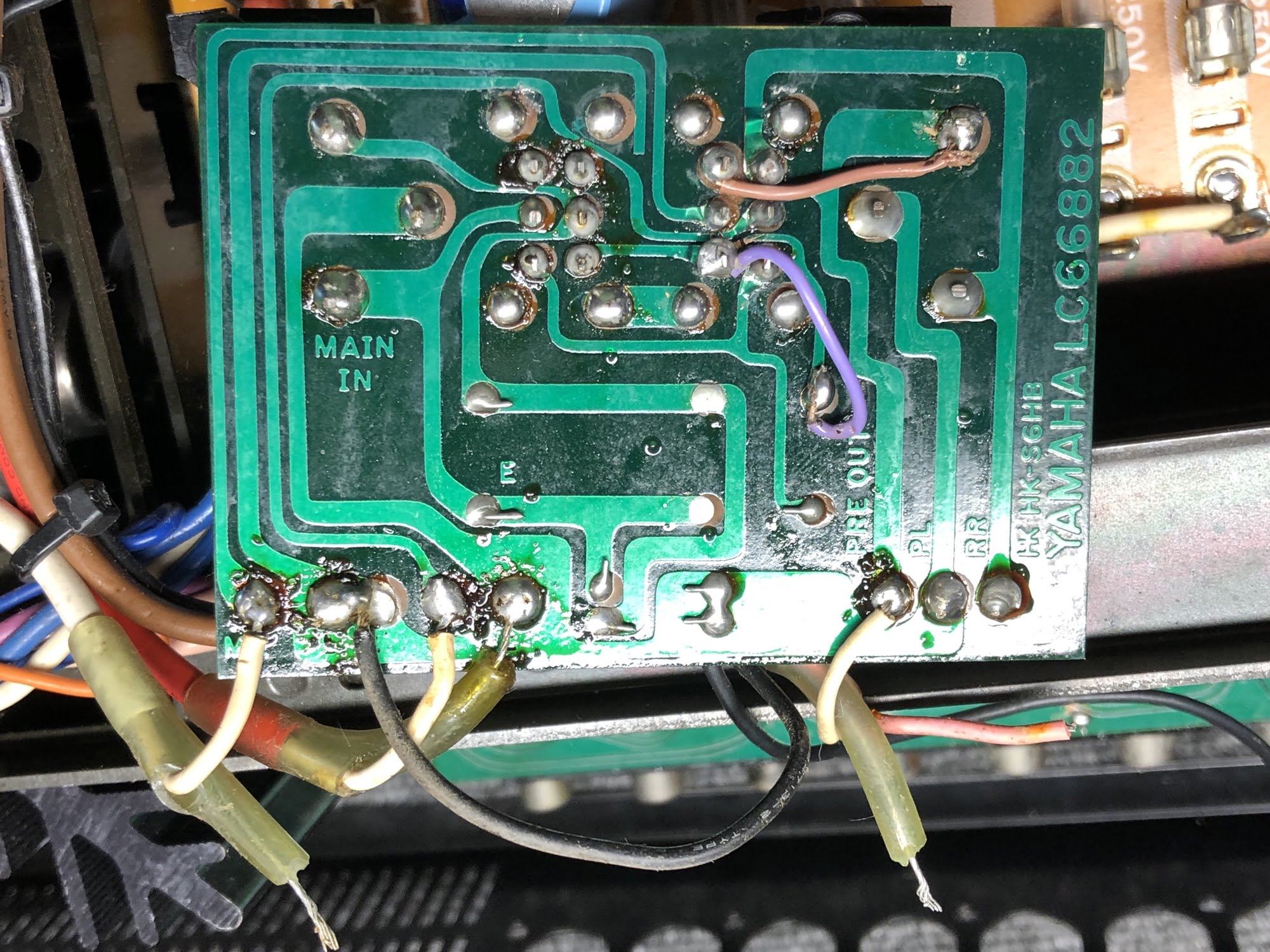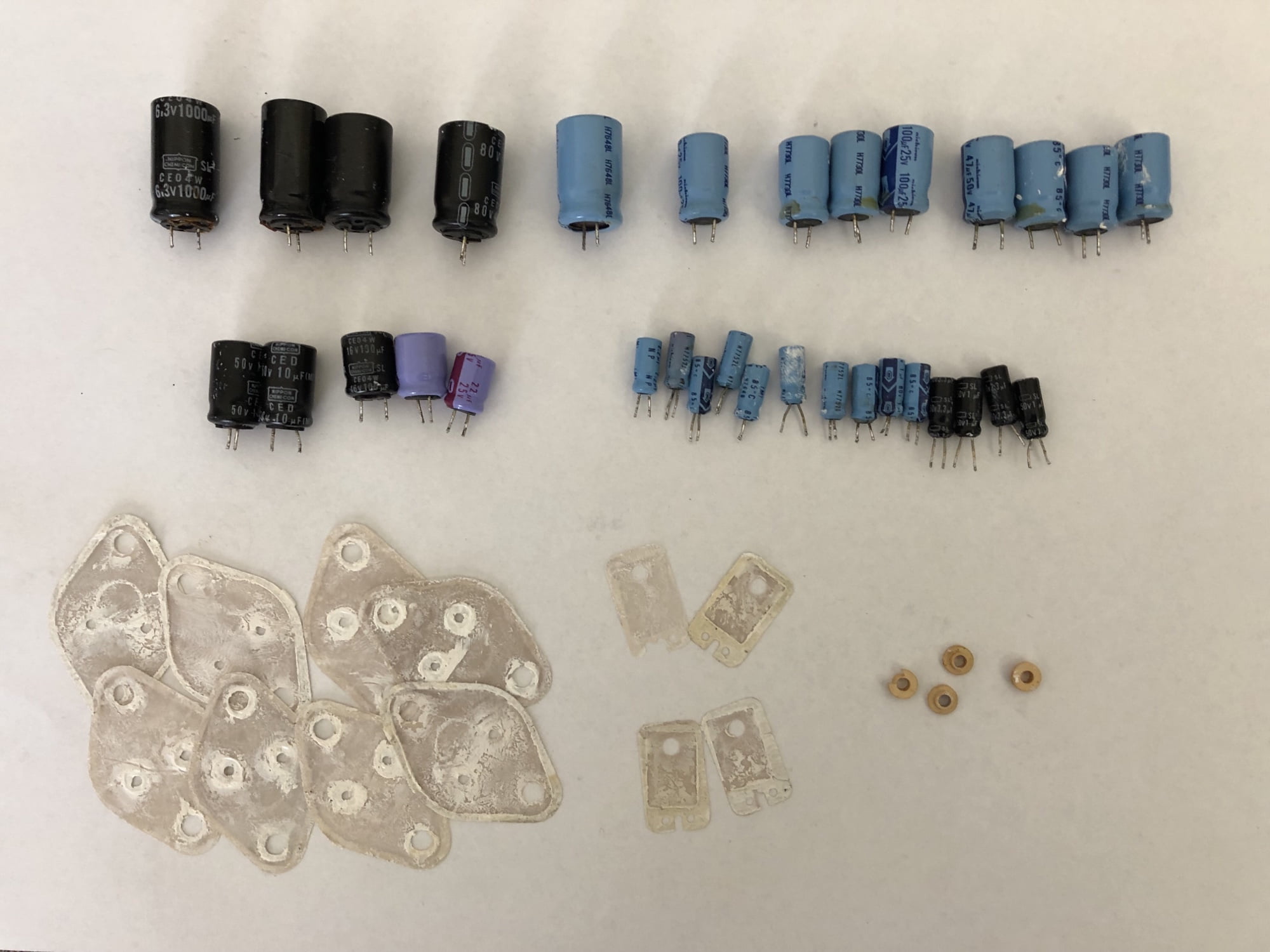 Reassembly, Testing & Adjustment
The hard work comes together at this point. Time to set bias current in both amplifier modes, DC operating points, phono preamplifier distortion nulling and meter symmetry.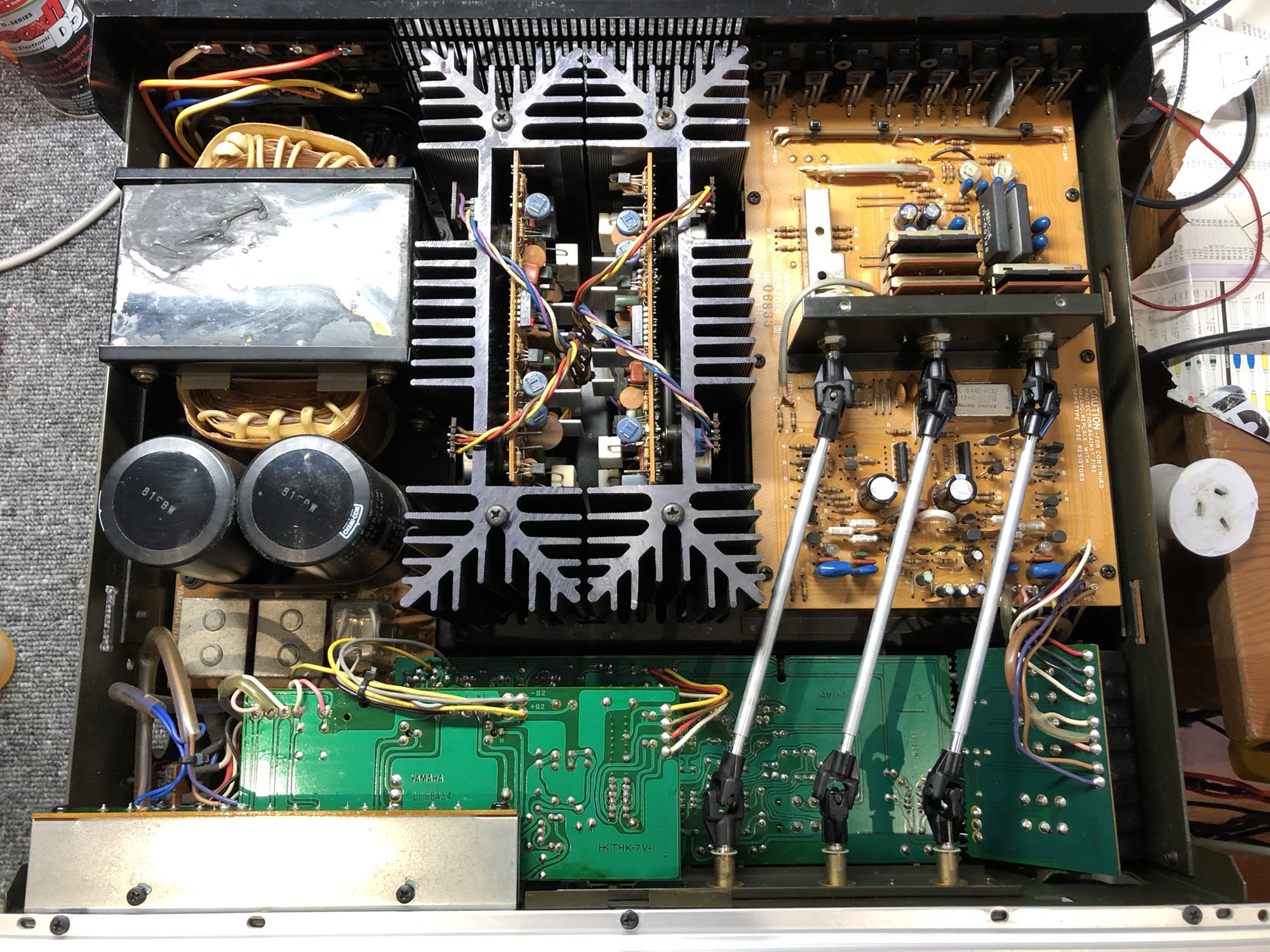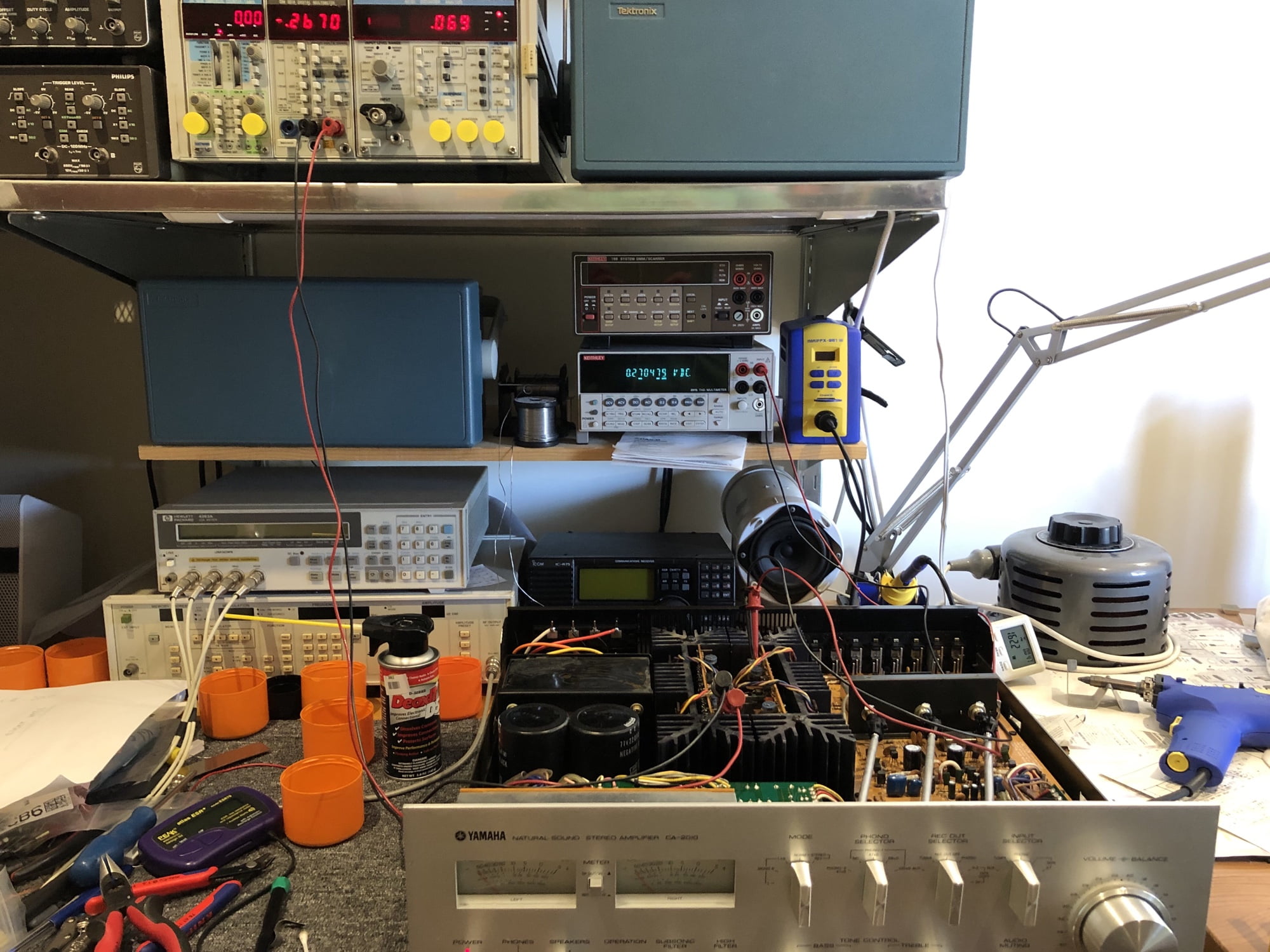 Cleaning & Detailing
I find the cleaning jobs very therapeutic, especially when it comes to knobs, controls, and WOOD!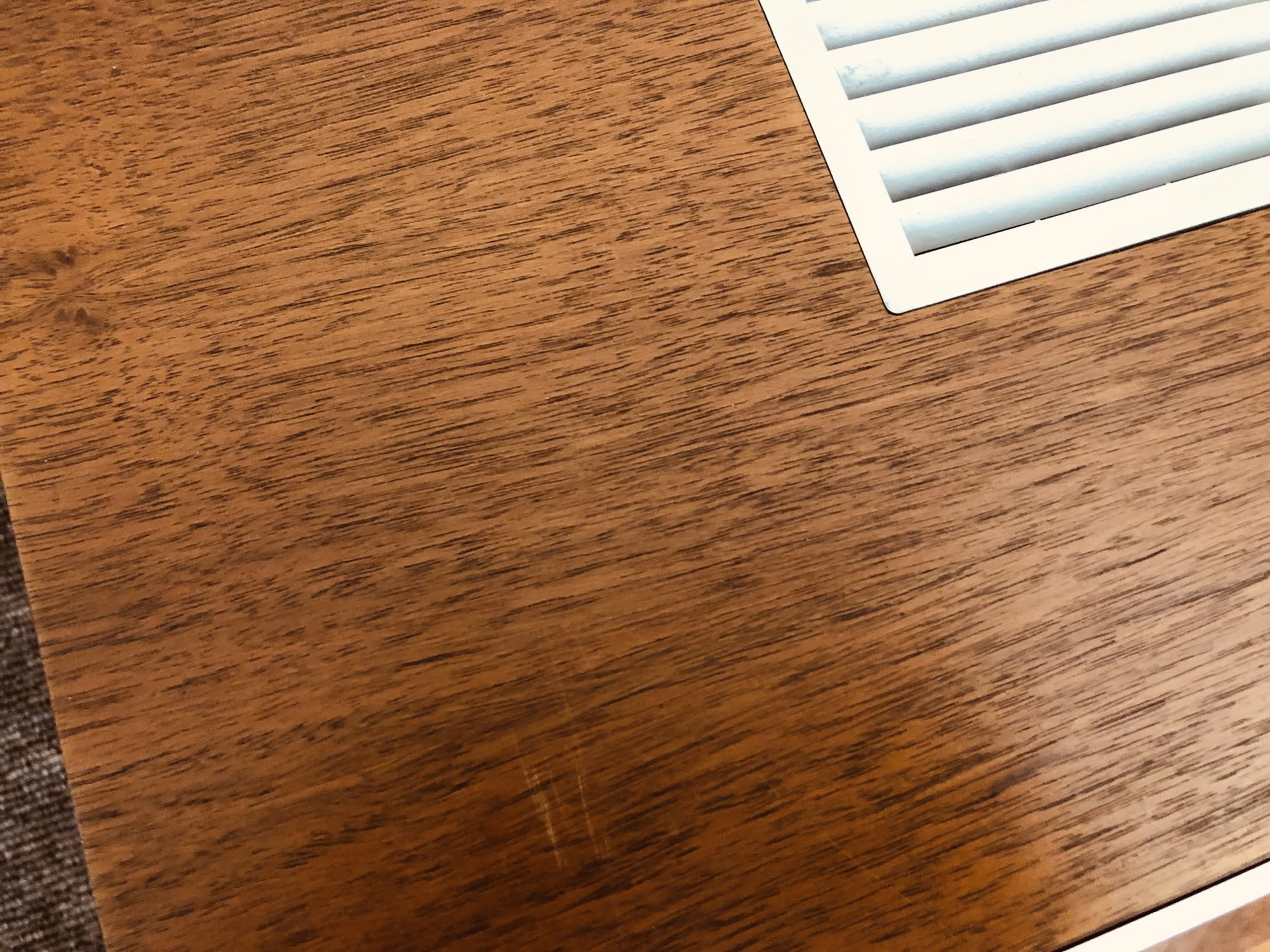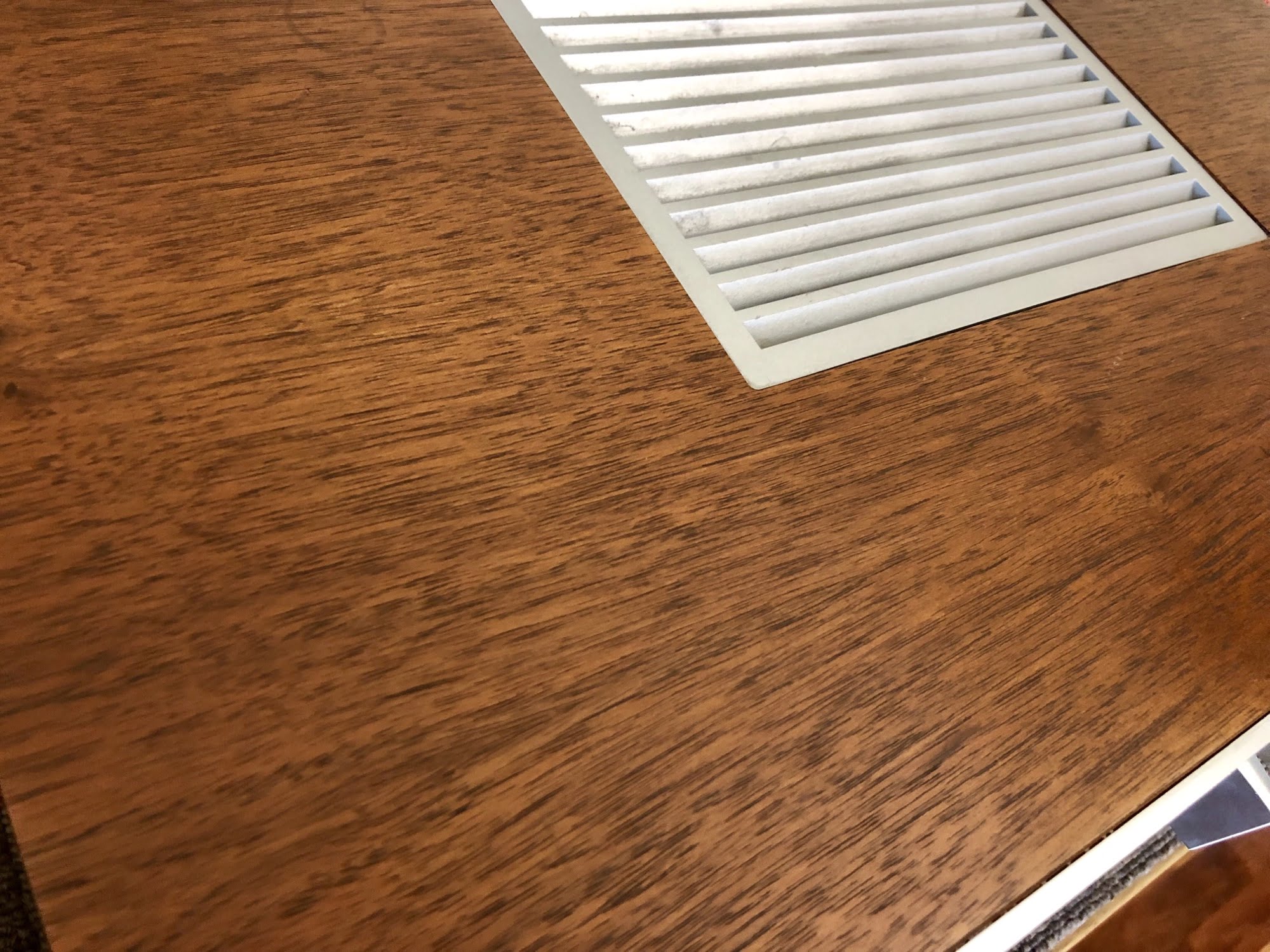 Final Thoughts
It really was a pleasure working on this Yamaha CA-2010 integrated amplifier and I am pleased to have restored her performance and repaired her faults. This raises an awkward realisation though, as we near 2020 because it reminds us of just how good Japanese hi-fi gear used to be in the 1970s and '80s. Sadly, this era is long gone.
Remember, this CA-2010 dates back as far as 1977 and still contains every one of her original semiconductors, switches, potentiometers and, until recently, capacitors. She works as well now as the day she was made, probably better after this overhaul. Do you think an amplifier you buy today such as Yamaha's new A-S2100 will still be working in 2058? Do you think it will be collectible, or will the Yamaha CA-2010 still be the amplifier that people want, in another 40 years time…?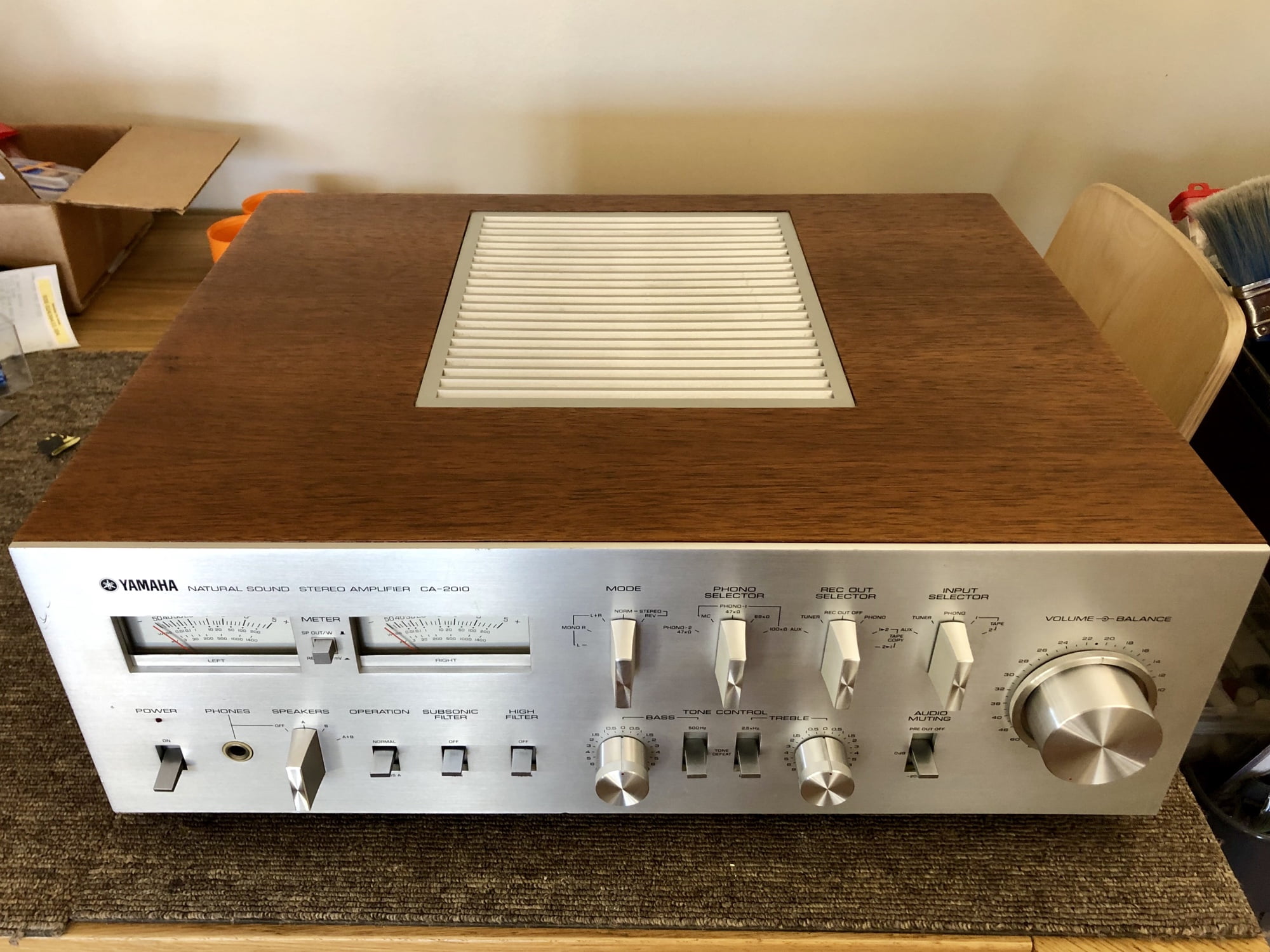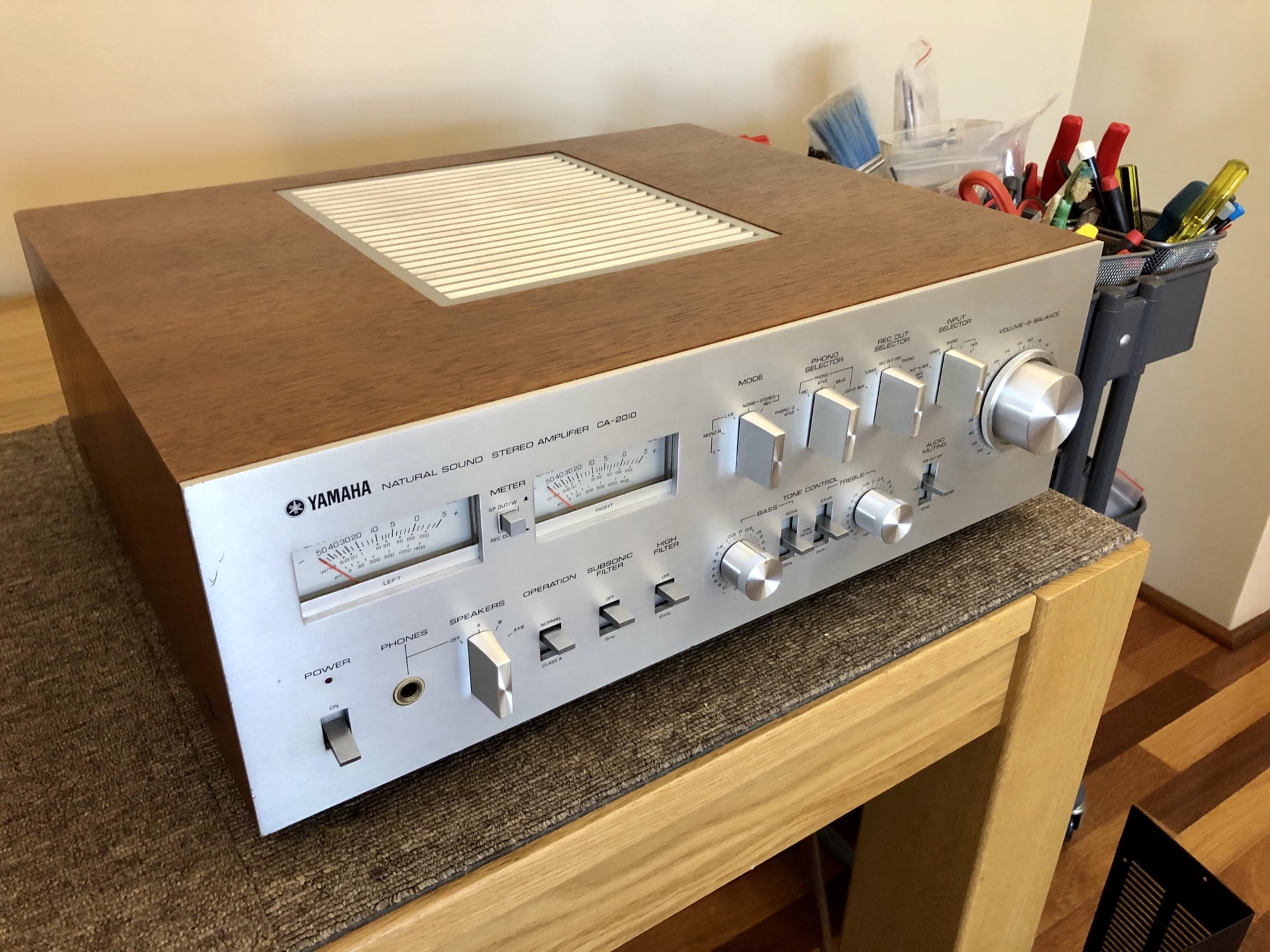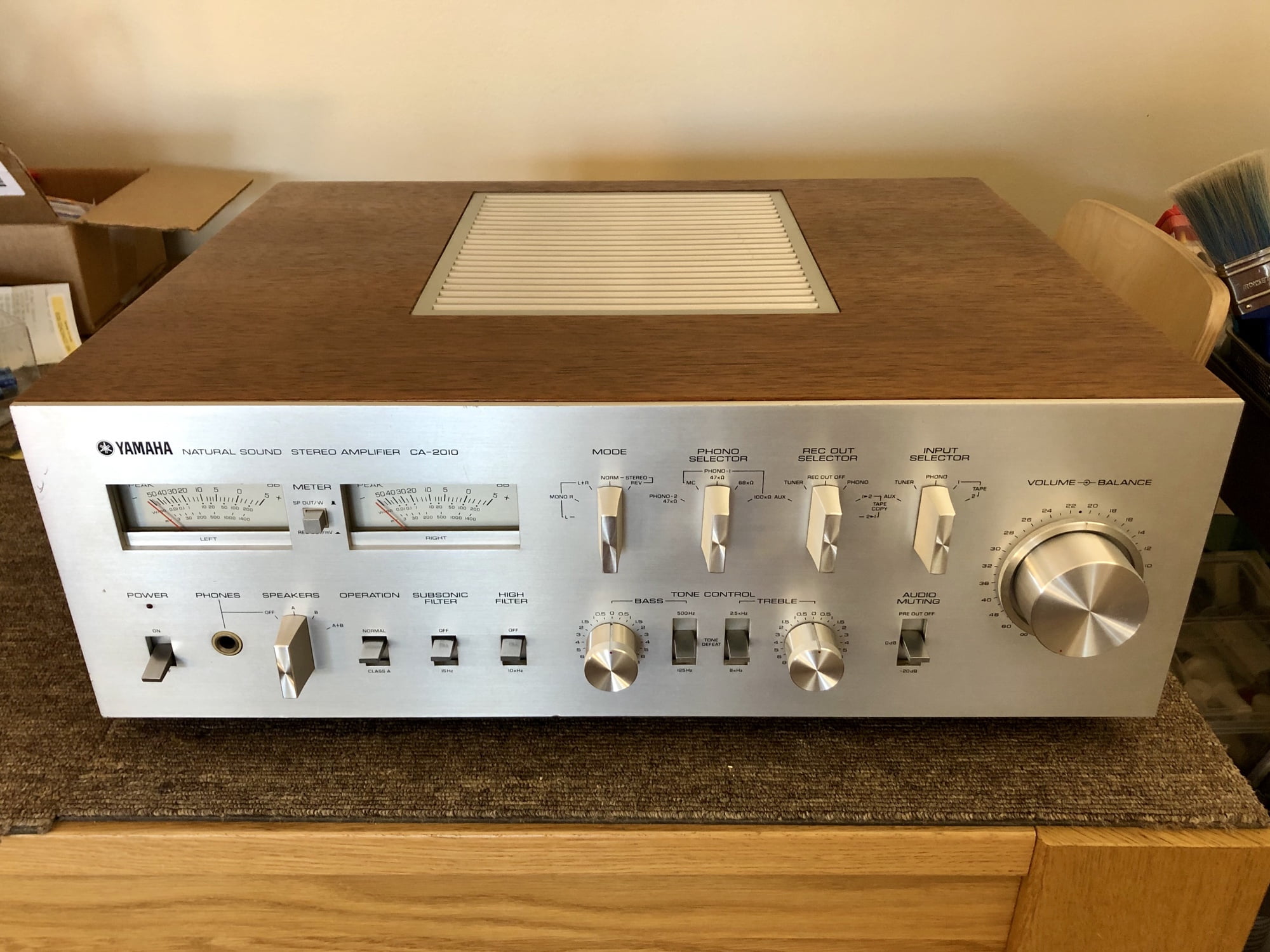 It's an interesting question to ponder, really openly if possible. I'm not selling any of these, I can only pass on what I know about the engineering I see, the parts I replace, and the repairs I make to old and new equipment. I can tell you with certainty that, apart from some blingy new connectors, there isn't much about new gear that improves on classics like the stunning Yamaha CA-2010.
If you'd like me to look at your Yamaha CA series amplifier, get in touch. I'd be more than happy to take care of your amplifier for you, or any Yamaha amplifier from this great series of products.