Nothing screams hi-fi louder than the monster receivers of the '70s and '80s. The Marantz 2330 is up there with the best, so let's restore perhaps the dirtiest piece of hi-fi gear I've ever seen!
The Marantz 2330 is a heavy receiver, actually very heavy for its moderate size – it's dense. It's perhaps not quite as epic as the massive Pioneer SX-1250 or Sansui G-8000 monster receivers I've worked on, but it's a very solid beast.
People love this classic Marantz gear for many reasons – the build, the classic blue deco aesthetic and the rich, warm sound. In terms of engineering, the Marantz 2330 is as well-made as anything Marantz did. In fact, it's easier to work on and better put together in my opinion than the ridiculous Marantz PM-8 I restored recently. More on that in an upcoming article.
The problem with this 2330 is that it was stored for many years in a shed in Queensland. For those who don't know, Queensland is in northeastern Australia. It's tropical, hot and humid, and there are lots of very large insects. These factors combined to create perhaps the most insect-dropping-filled, dust-laden, spider web-draped, rust-covered piece of otherwise good hi-fi equipment I've seen, maybe ever!
For the abbreviated version of all this, check out the before and after restoration video, on my YouTube channel. For the intimate details, read on. As usual, you can find manuals and specs at the HiFi Engine.
Marantz 2330 Specifications
Tuning range: FM, MW
Power output: 130 watts per channel into 8Ω (stereo)
Frequency response: 20Hz to 20kHz
Total harmonic distortion: 0.07%
Damping factor: 60
Input sensitivity: 1.8mV (MM), 180mV (line)
Signal-to-noise ratio: 78dB (MM), 90dB (line)
Output: 775mV (line), 1.5V (Pre out)
Semiconductors: 4 x IC, 96 x transistors, 55 x diodes, 2 x FET
Dimensions: 491 x 146 x 386mm
Weight: 22.5kg (bloody heavy…)
Dust, Dirt and Cobwebs…
Let's have a look first at how this elegant old girl came to me. She was running, only one channel, and only just. She also happened to be the filthiest, dirtiest piece of hi-fi I've yet had the pleasure of working on. For most, this would have been a bridge too far, a project too difficult.
That I was even willing, let alone actually able, to get this old girl back up and running is almost a miracle, something that I suspect was lost on the owner, or at least not fully appreciated. Just have a close look at the condition this thing was in. I never heard from the owner again, despite the remarkable results we achieved here. At least I can very proudly stand by what I achieved with this one 💪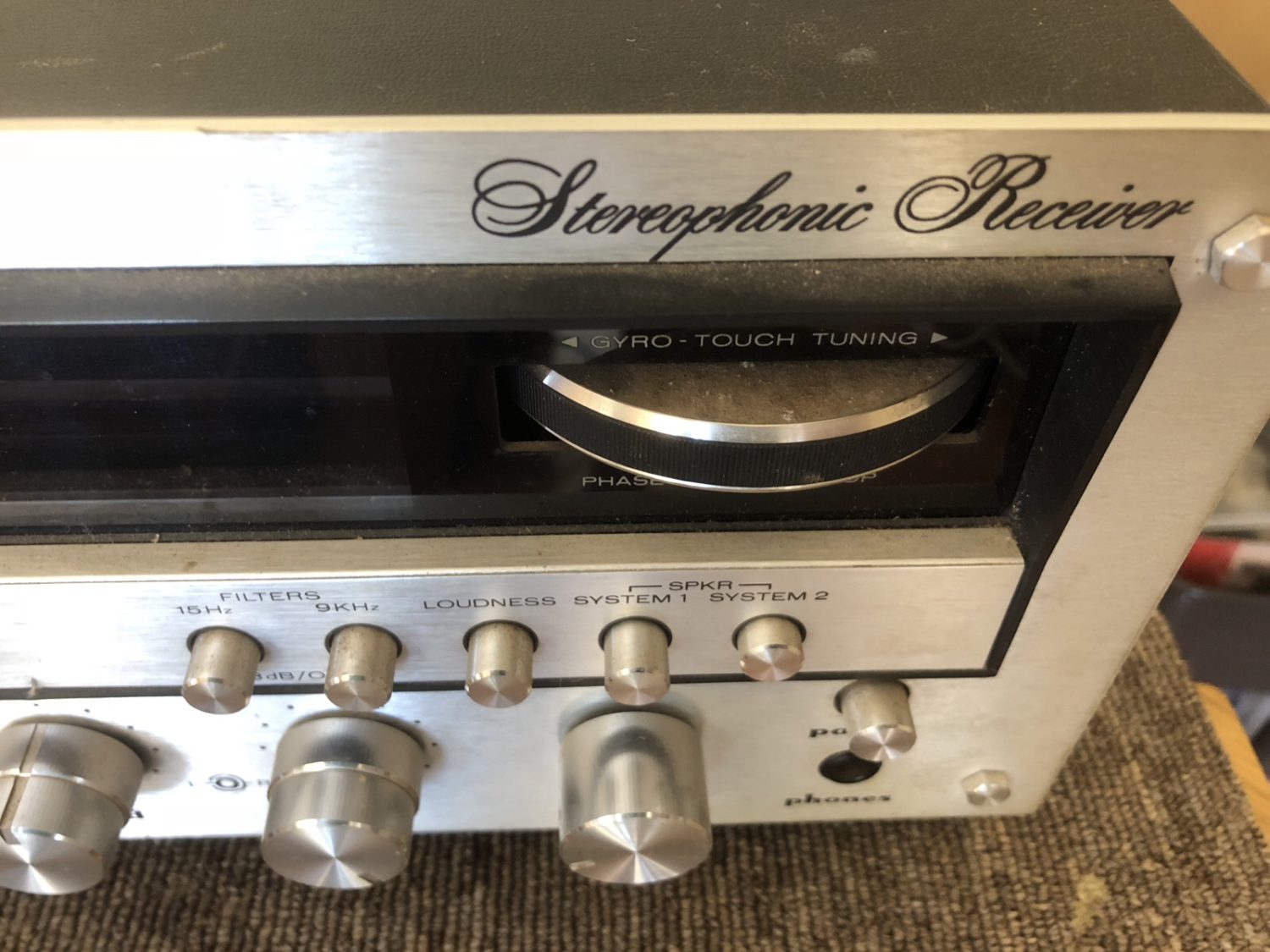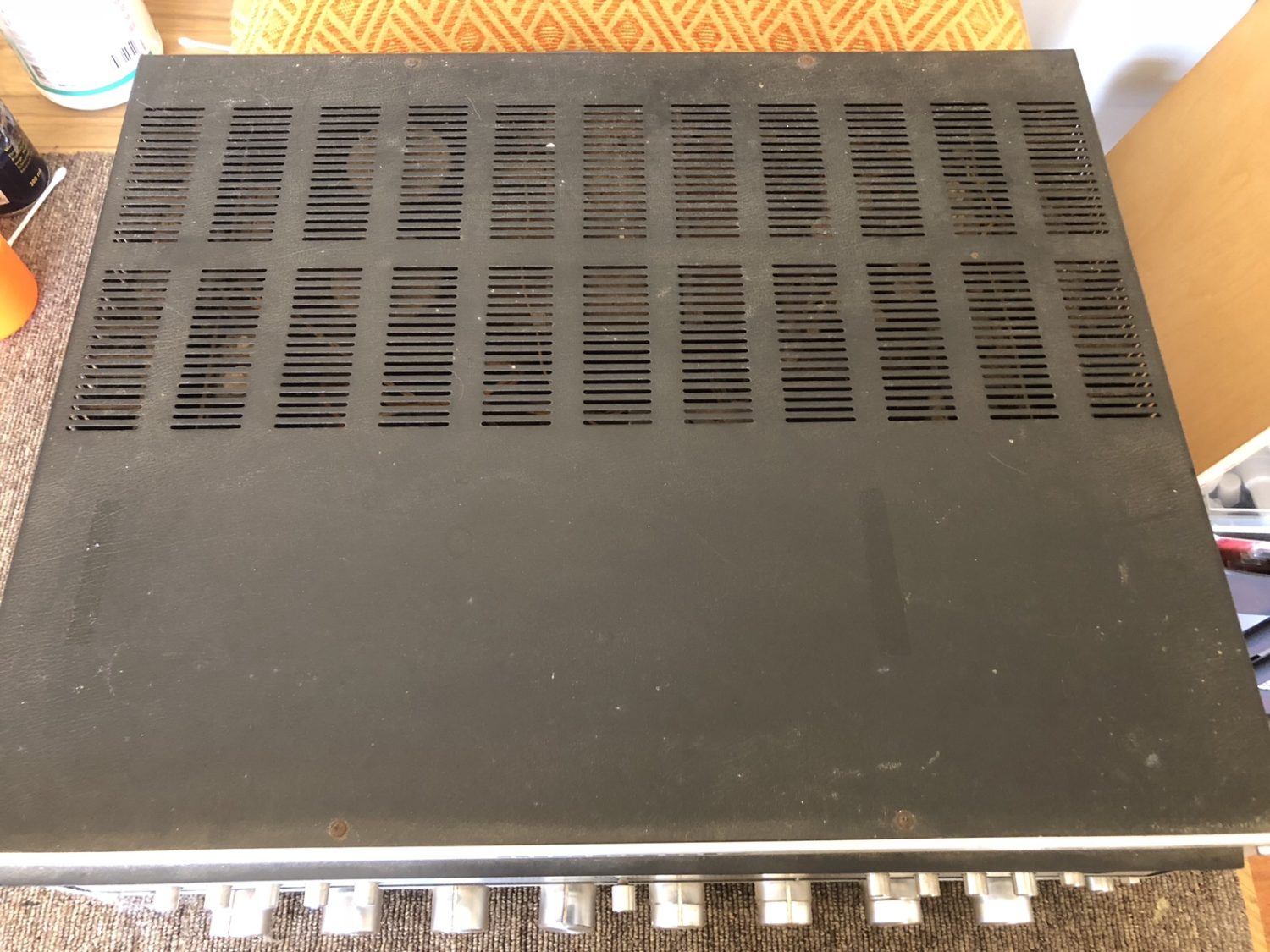 At this point, you really should watch the video, from the point where I lift the lid. Remember, I haven't seen inside to this point 🙂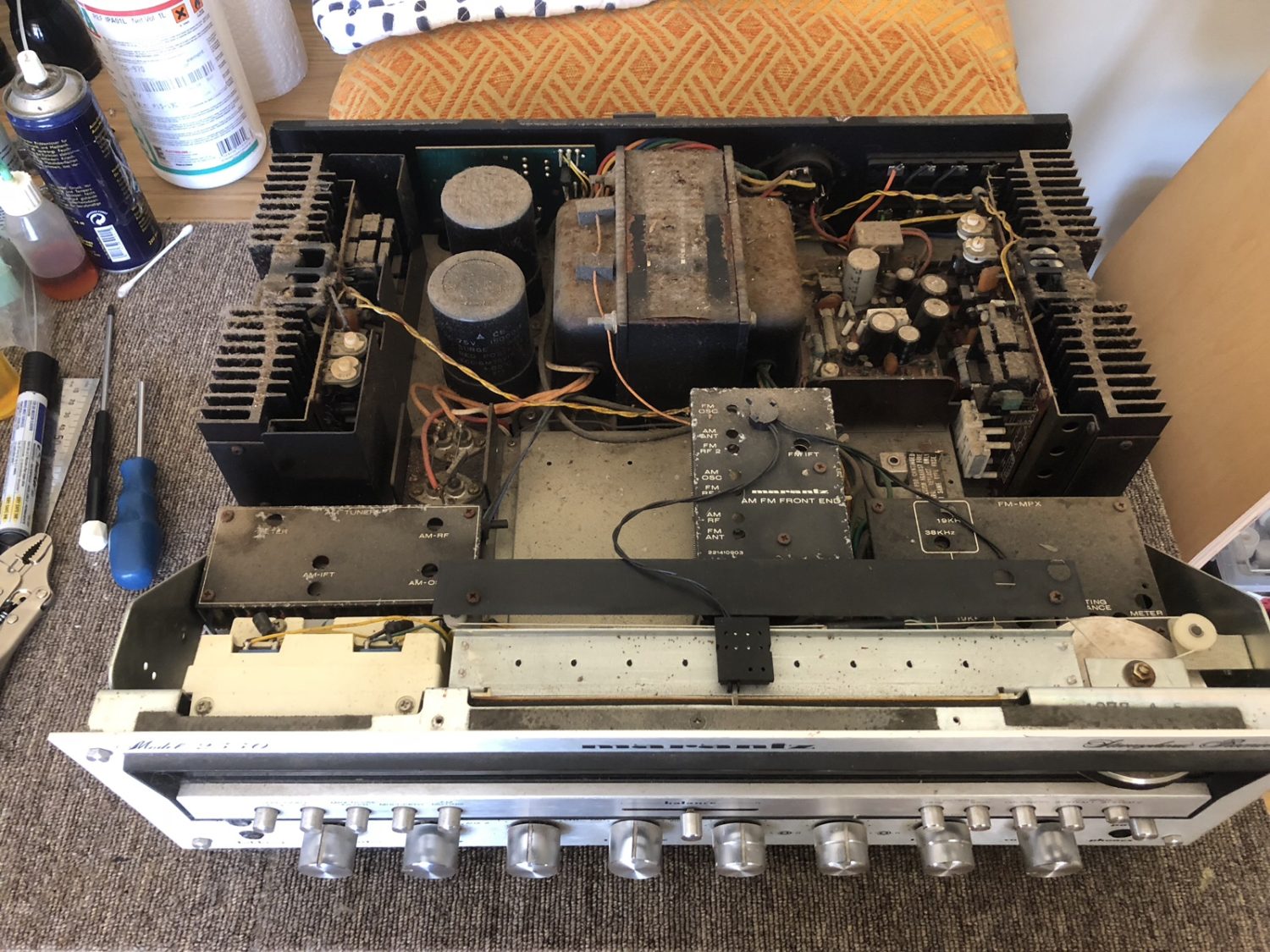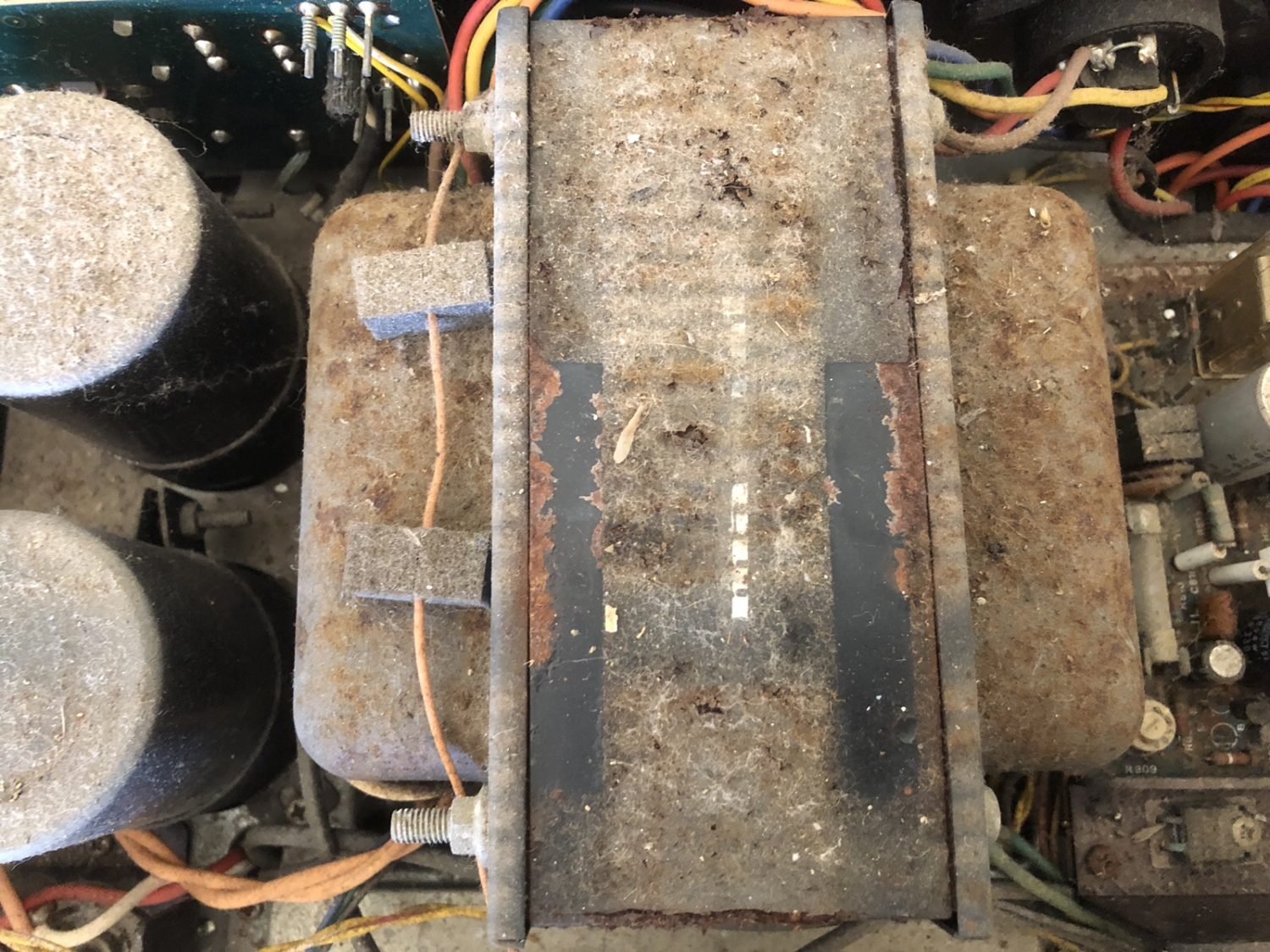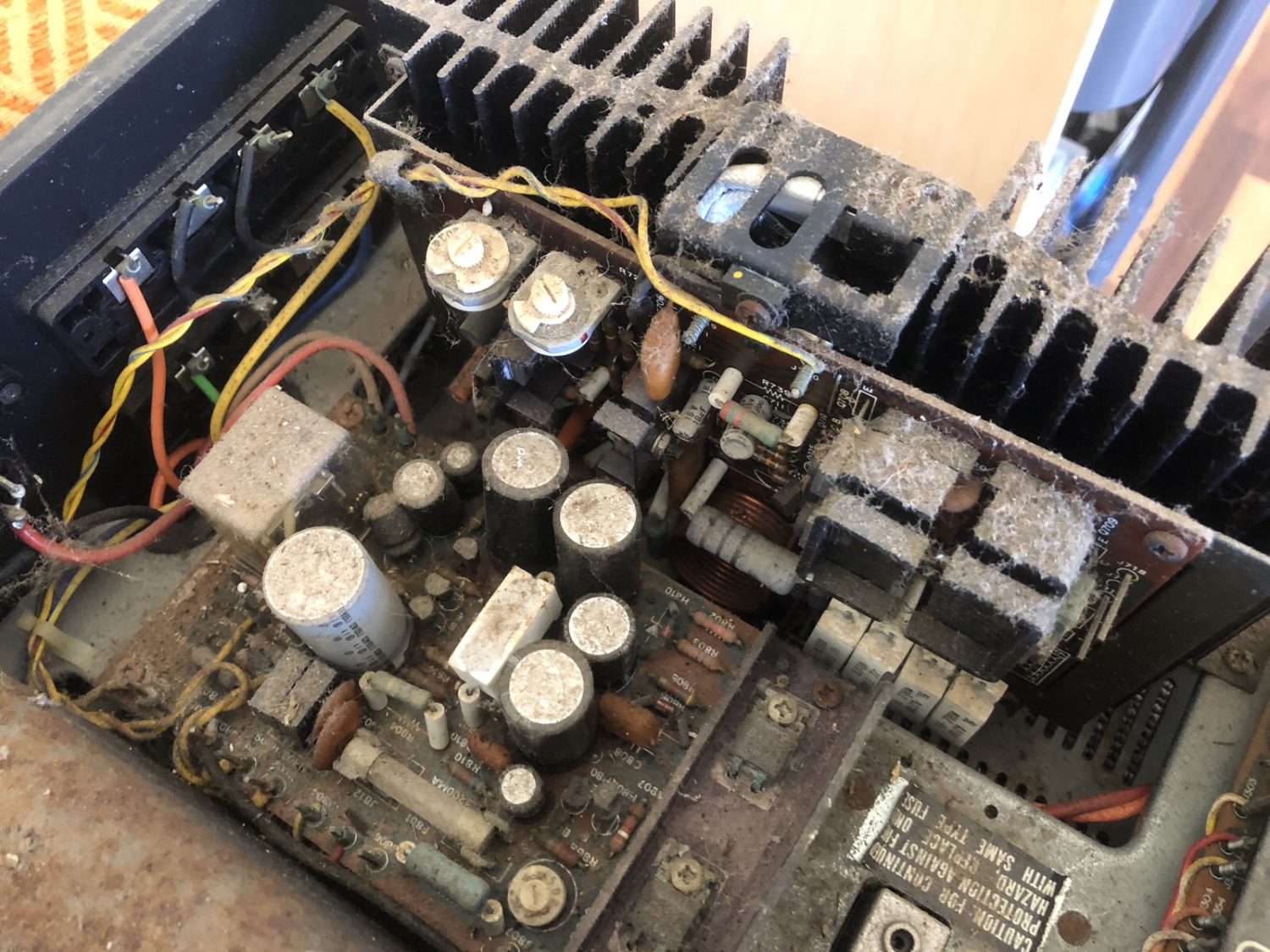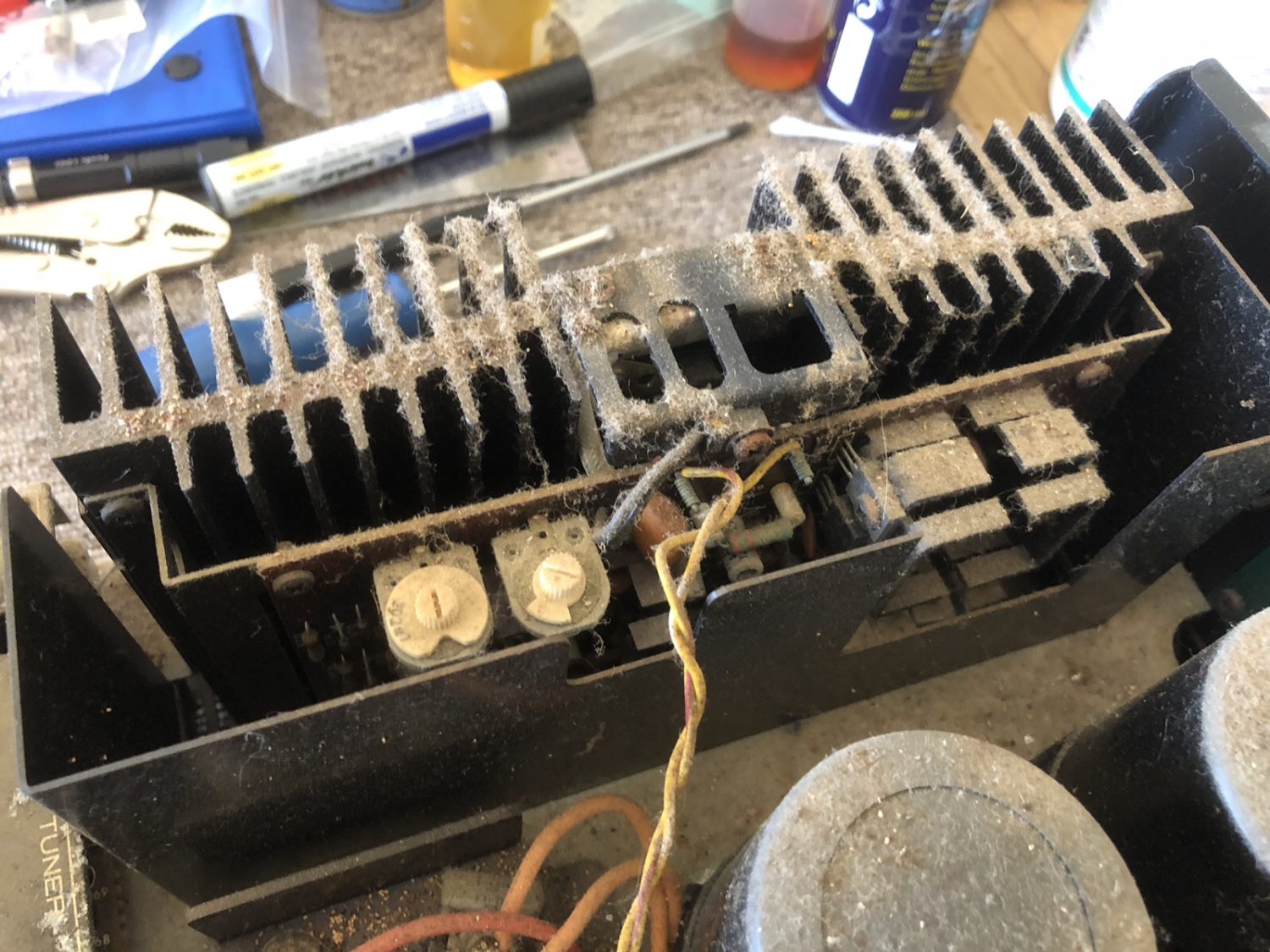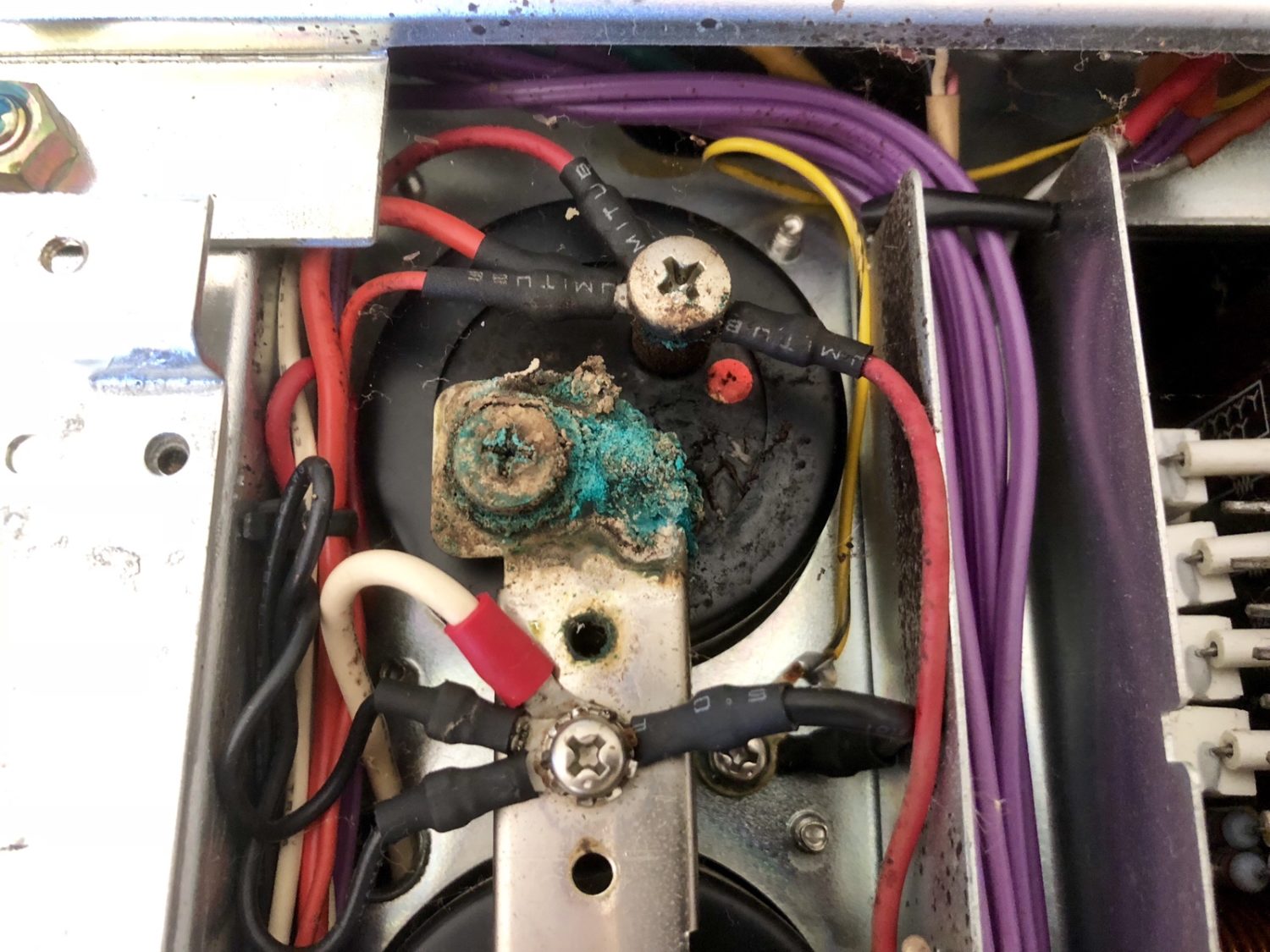 Restoration & Repair
I always start projects like this with a proper chassis wash and dry. It's the only way to see what I'm really dealing with, plus it helps me give the owner a better idea of what's going on.
The main issues here are damage from classic corrosive polychloroprene glue, plus age-related issues with dry joints and capacitors.
Chassis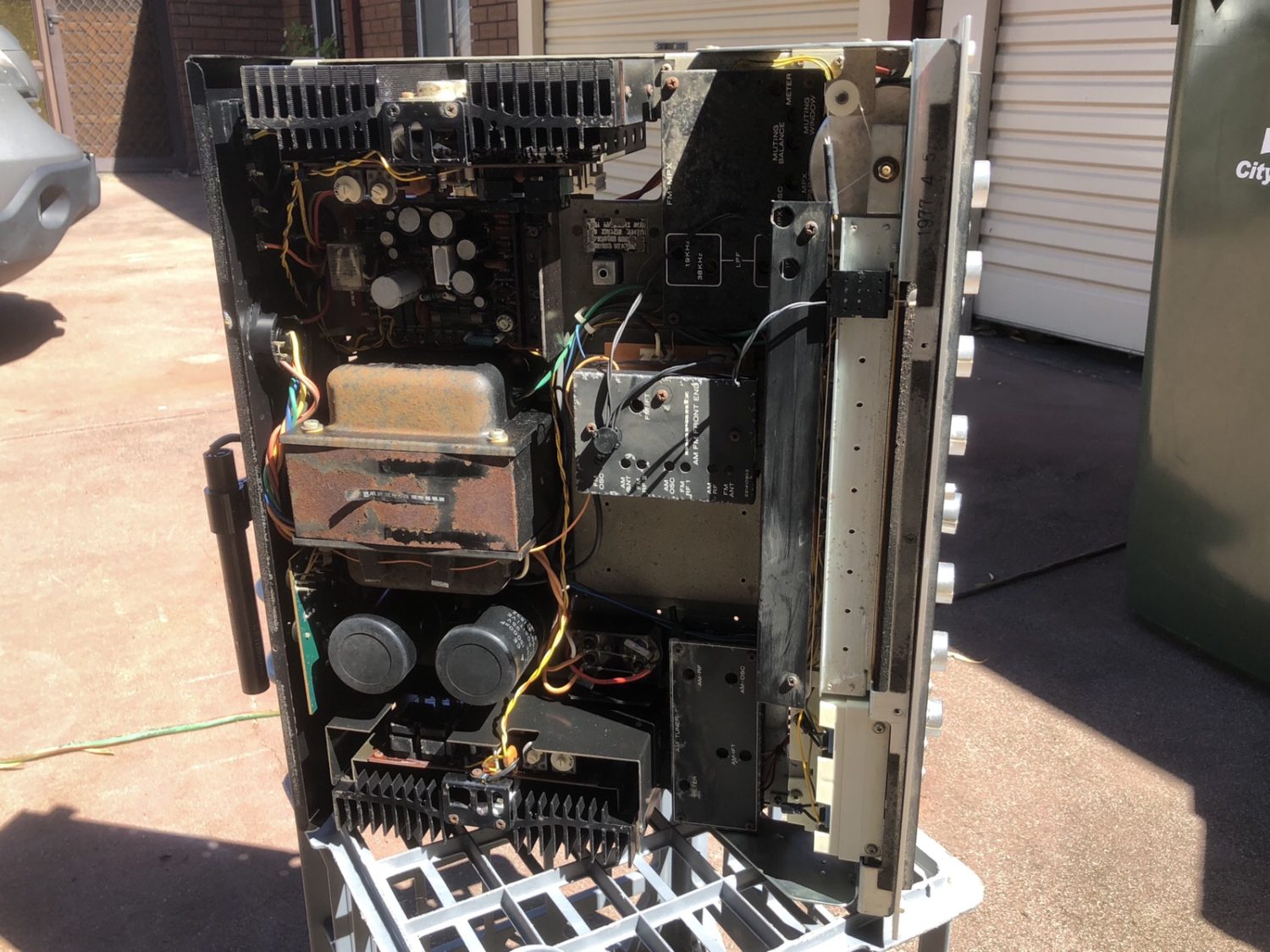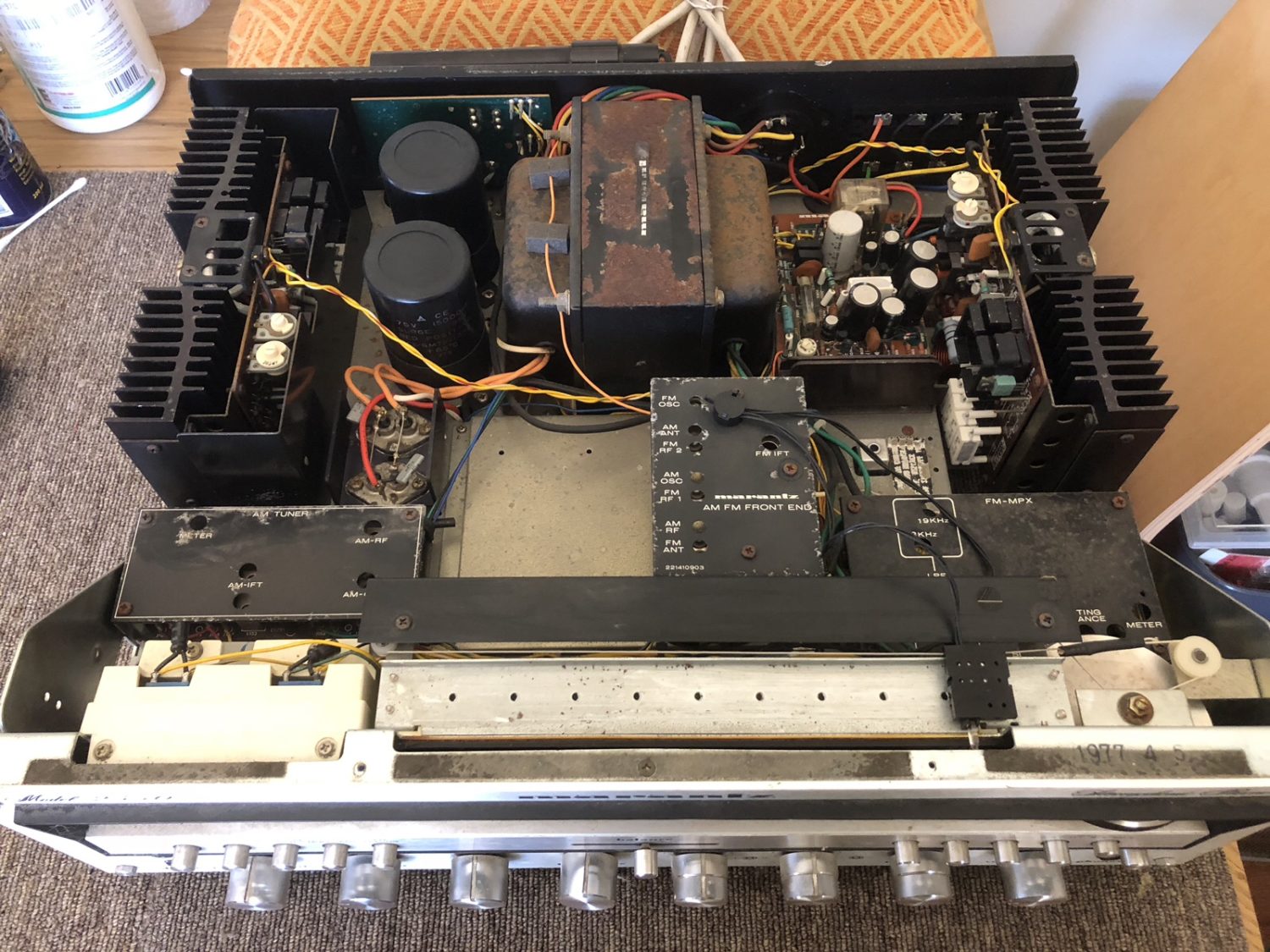 Regulator & Protection Board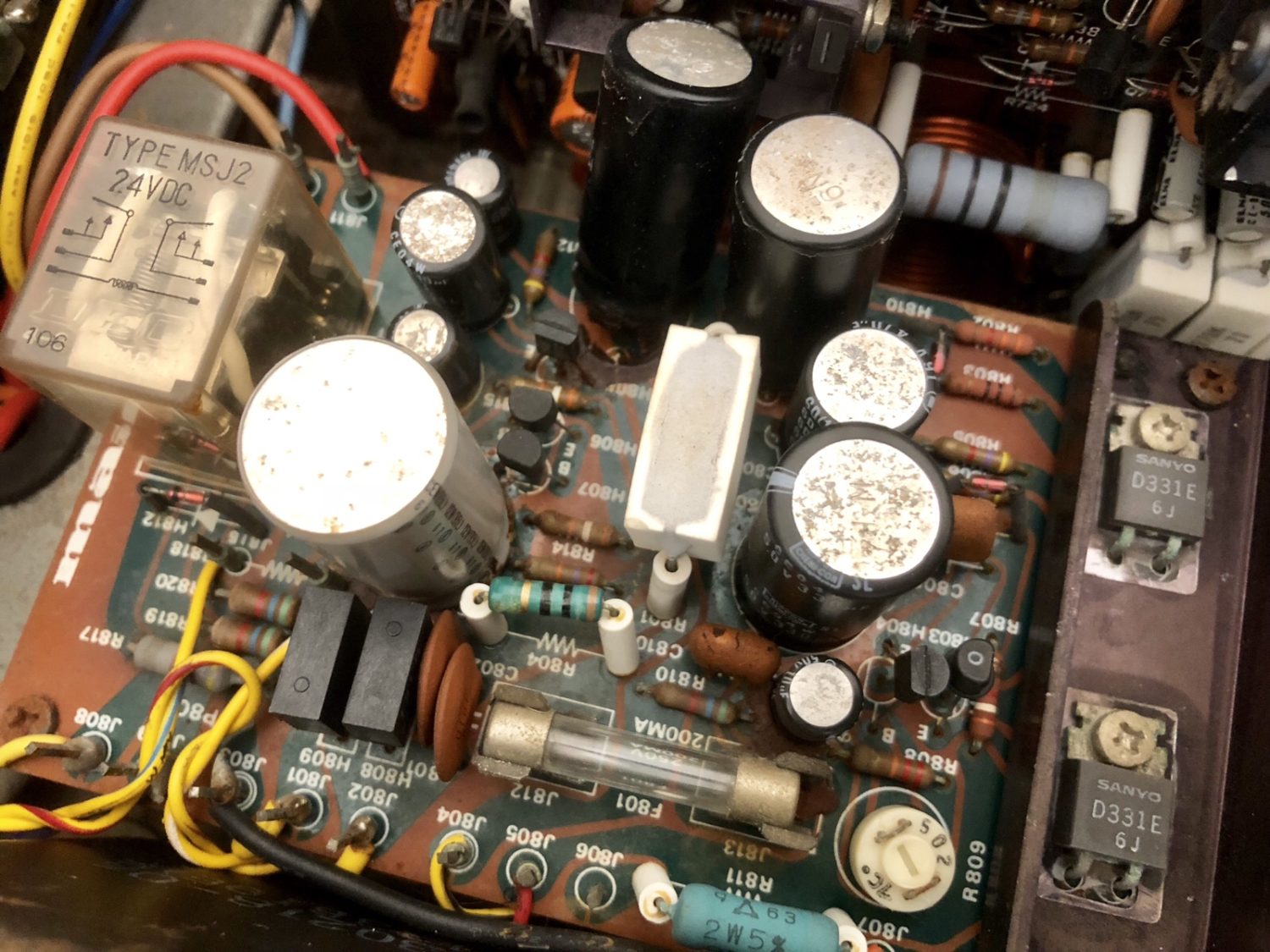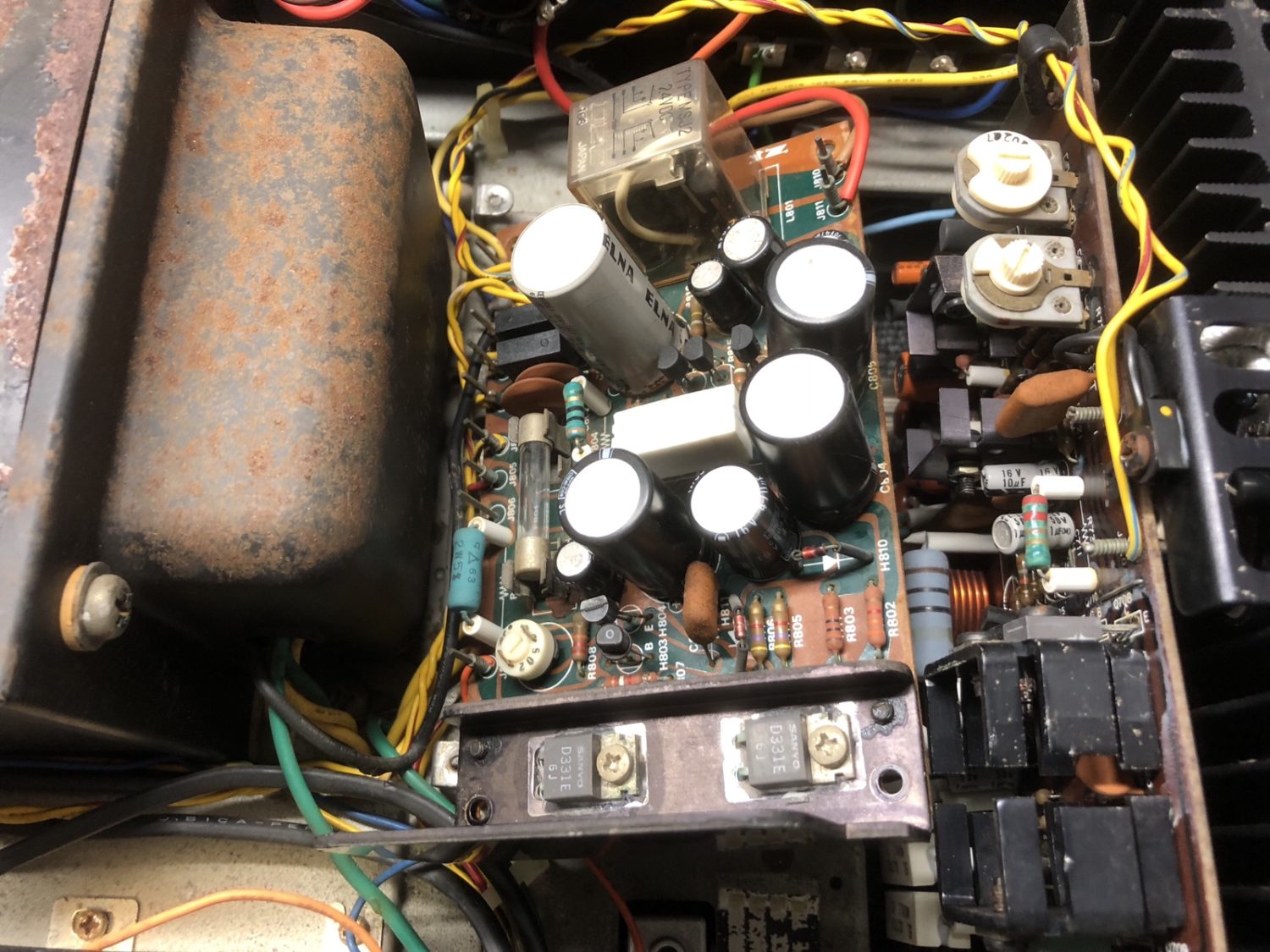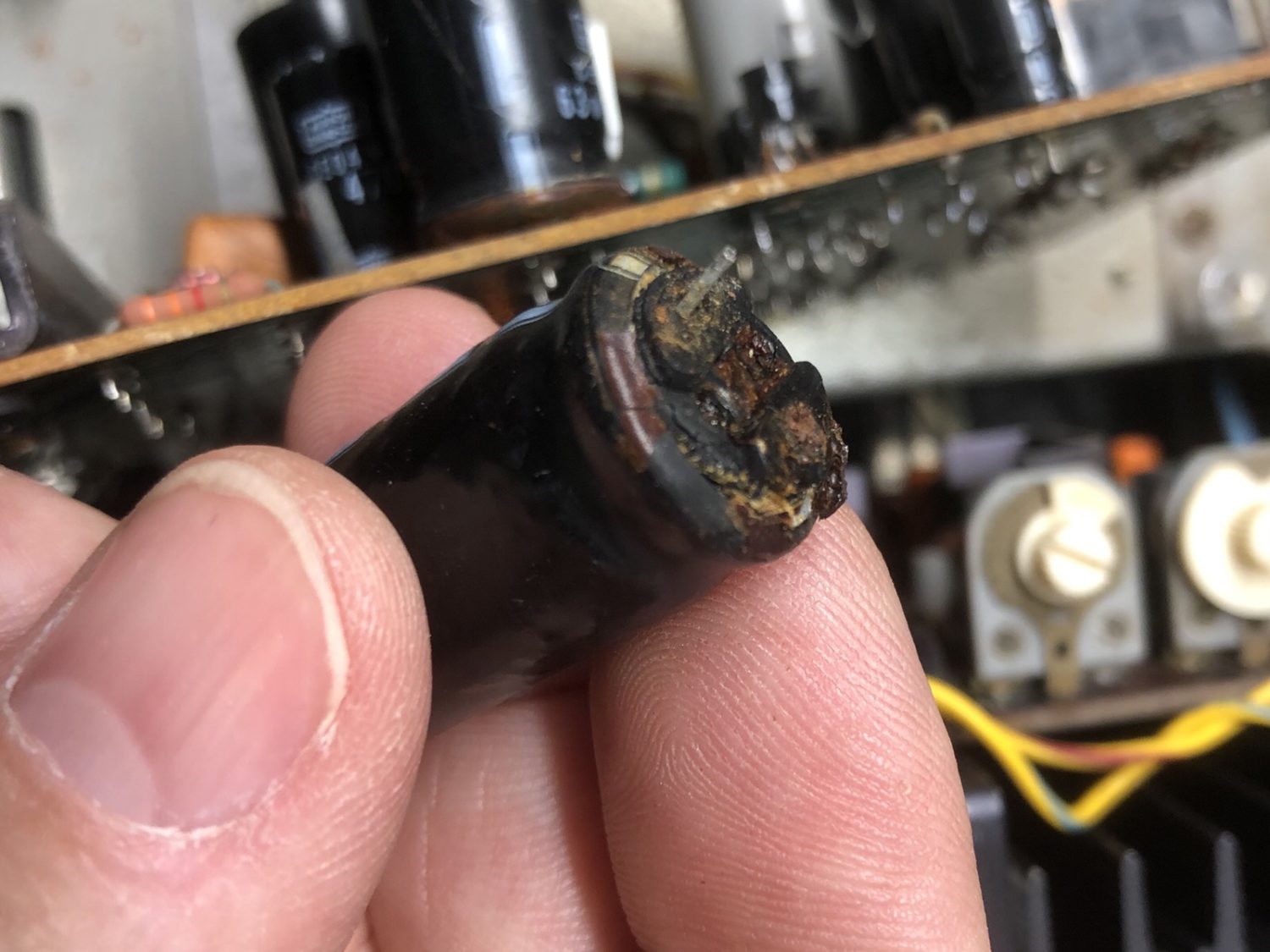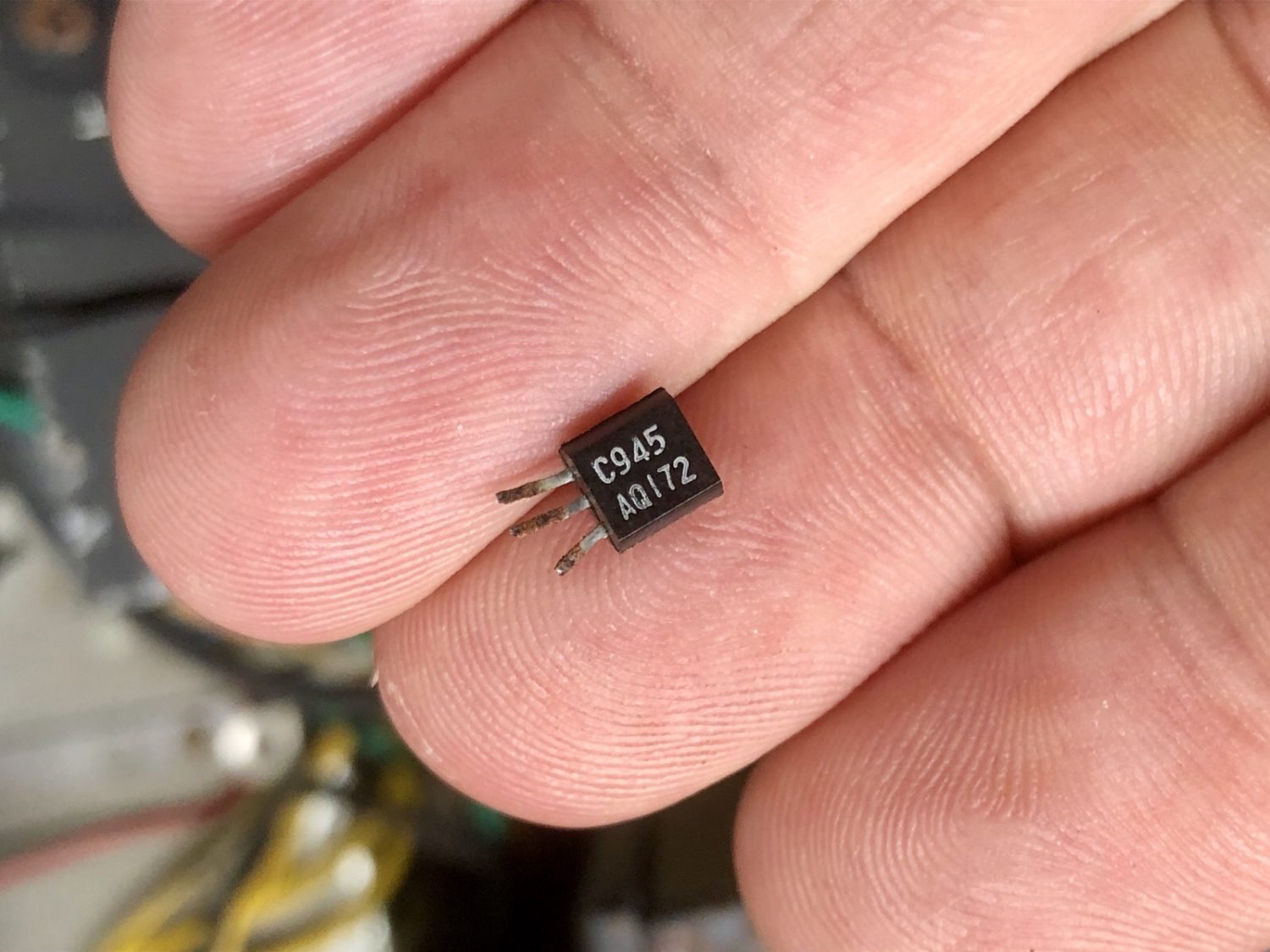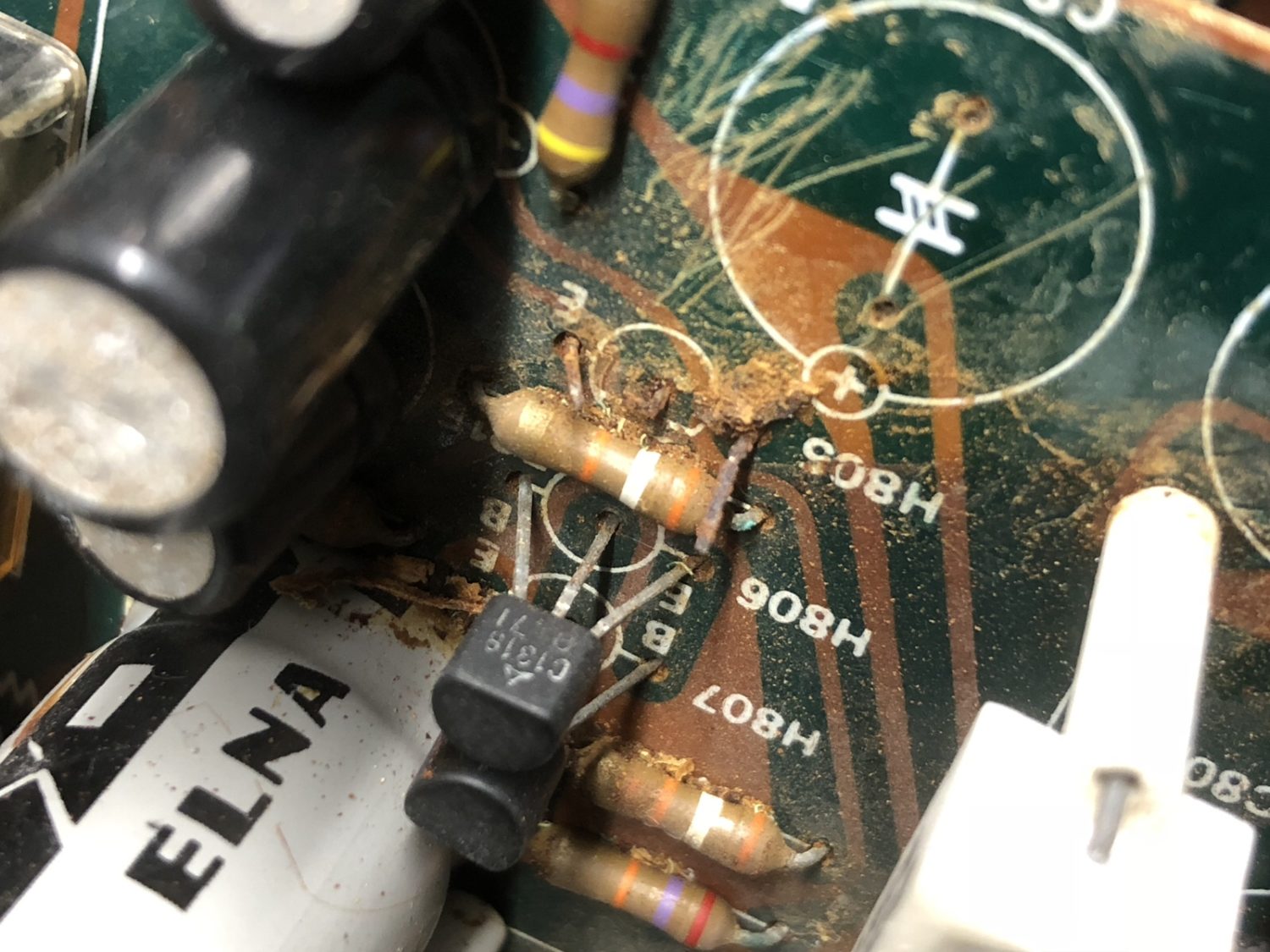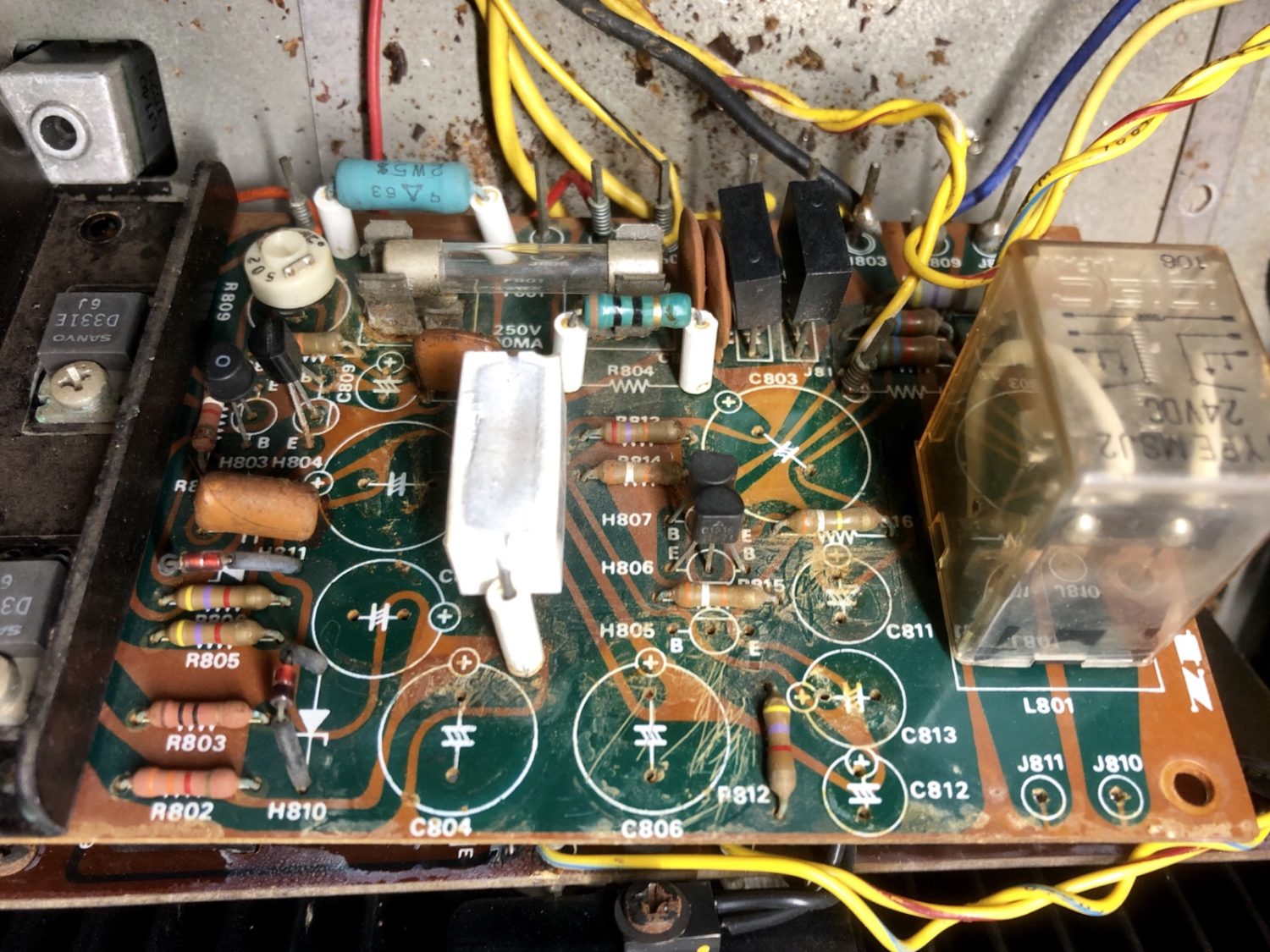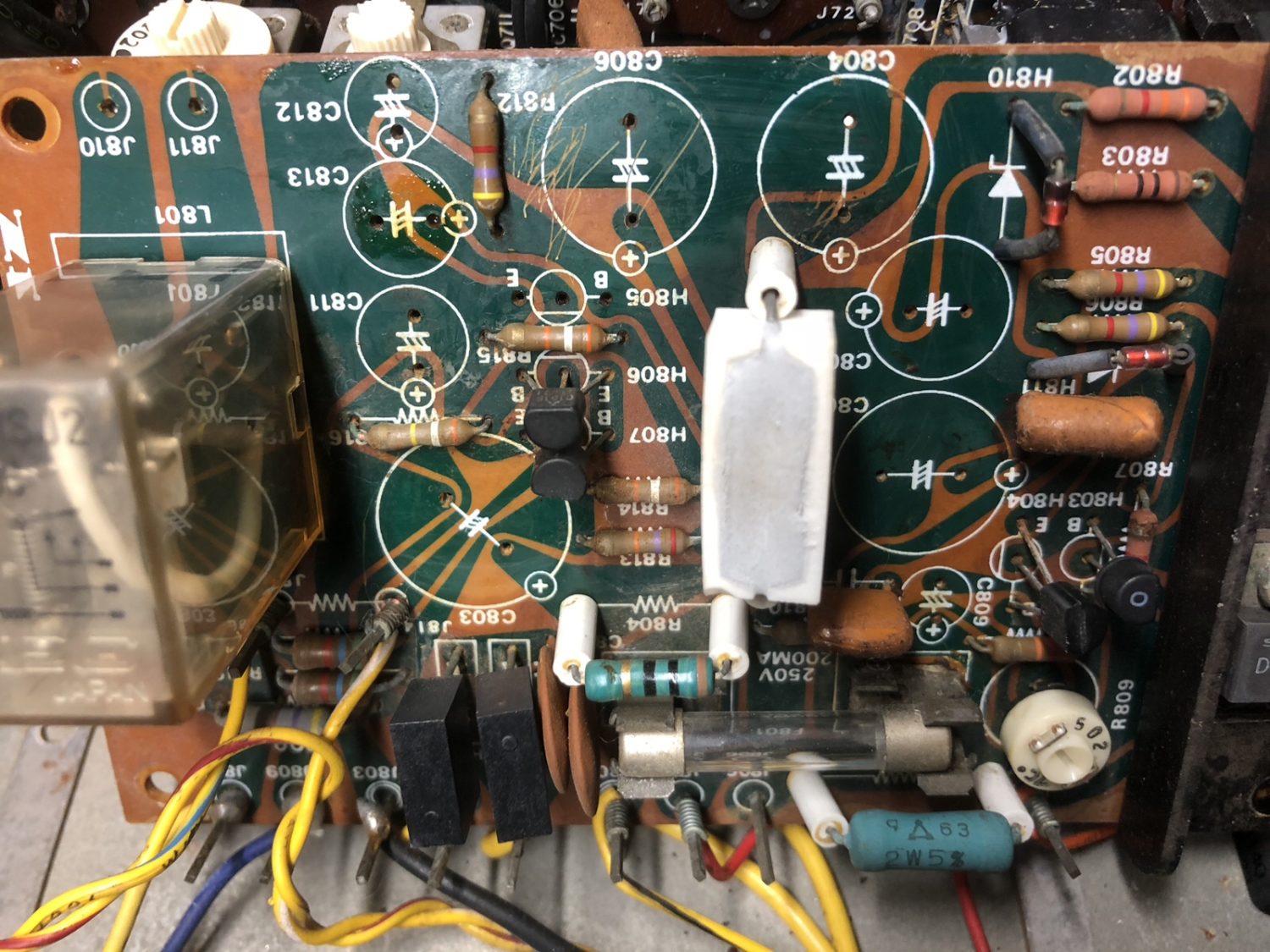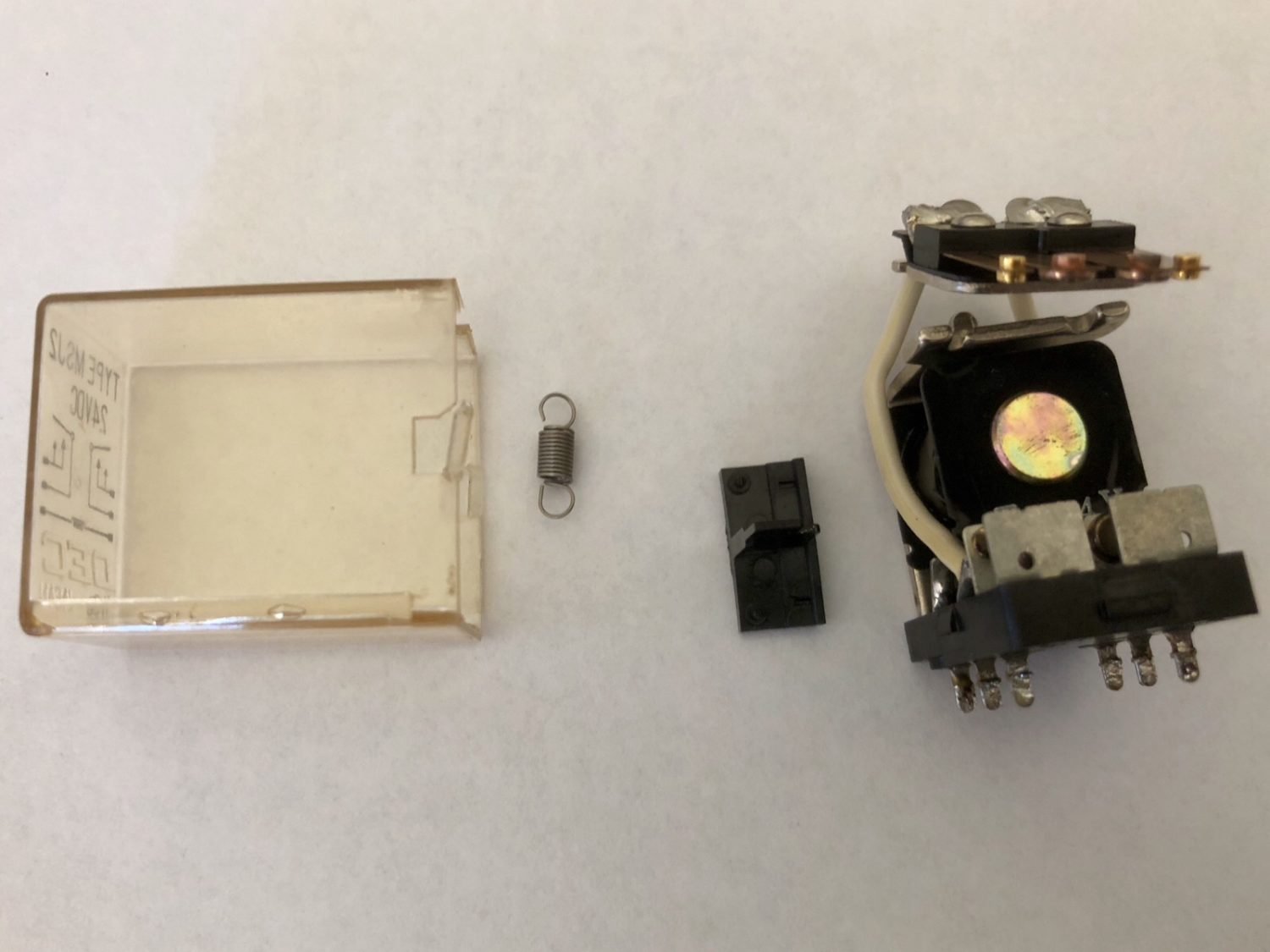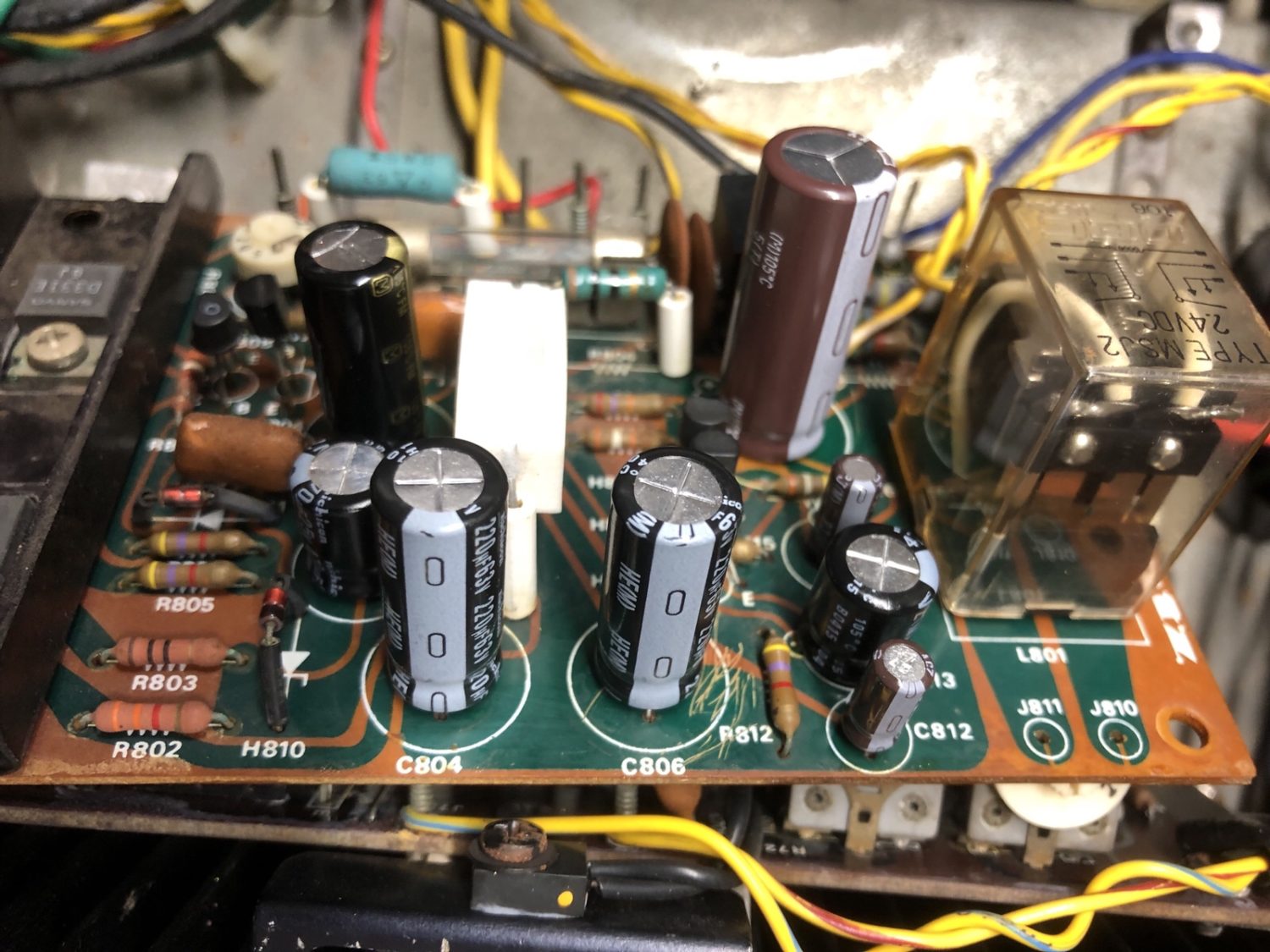 Power Supply
The next step was to address the power supply. One of the filter capacitors has burst, releasing its corrosive contents onto the bus bar and chassis below.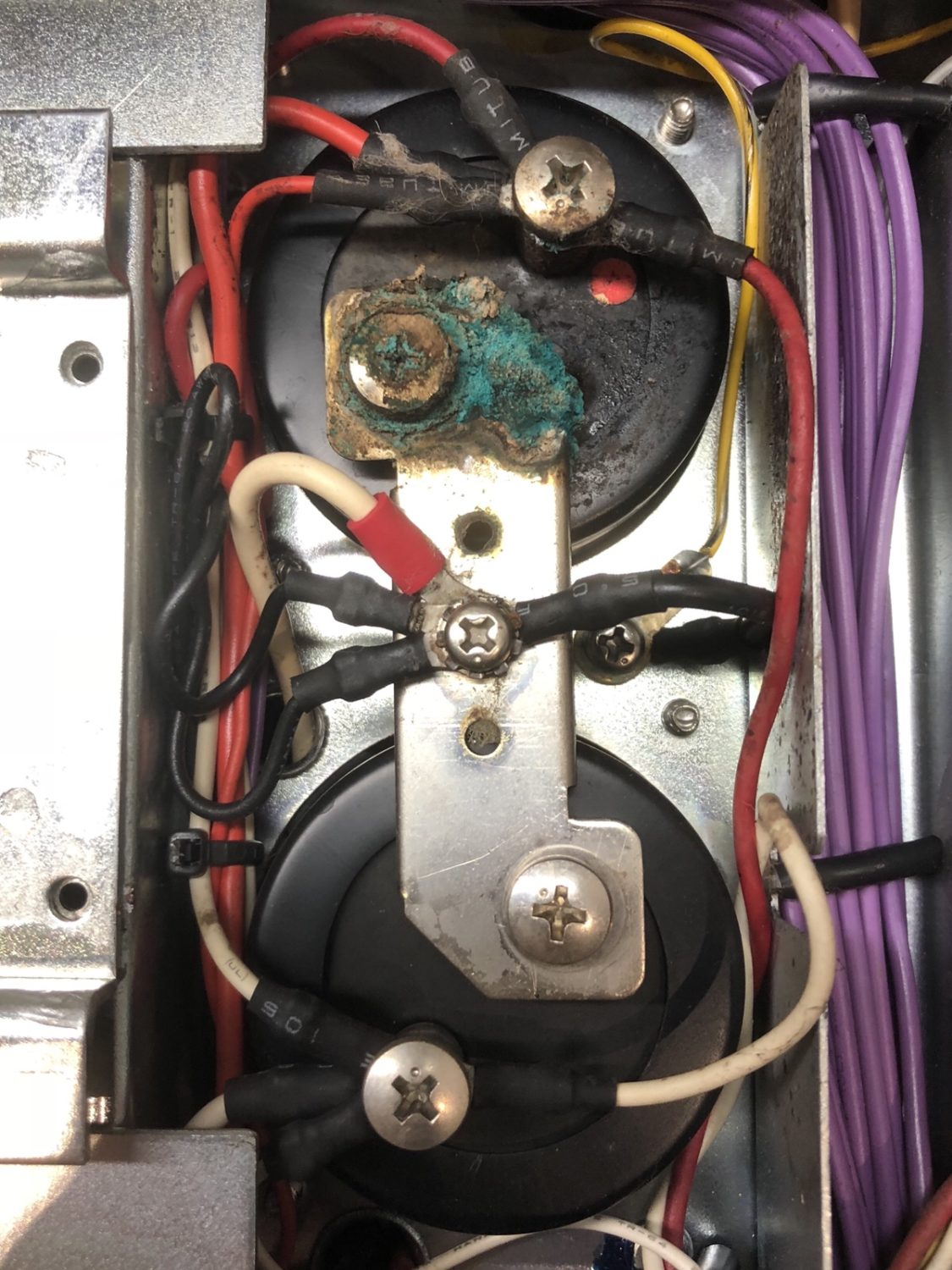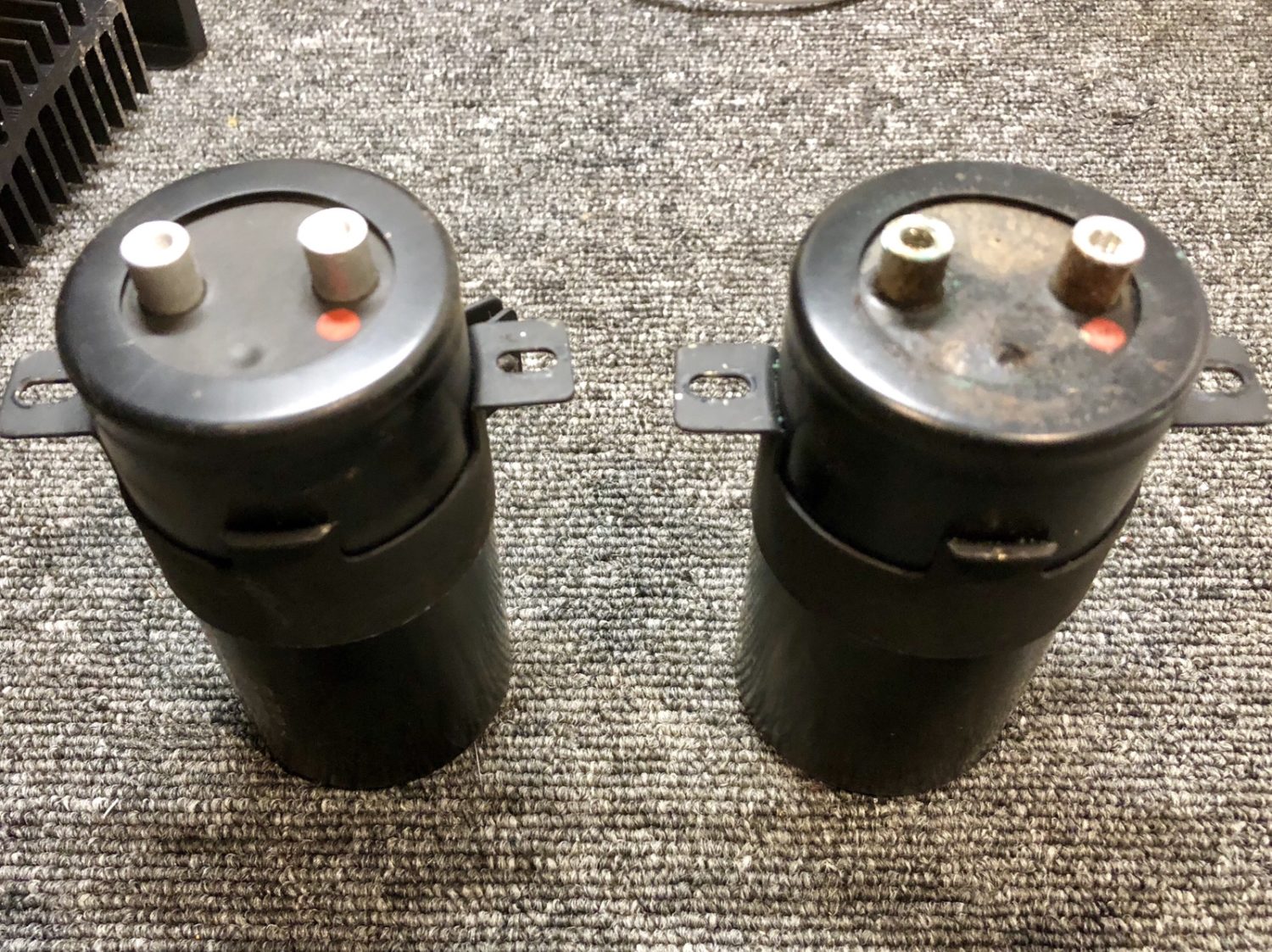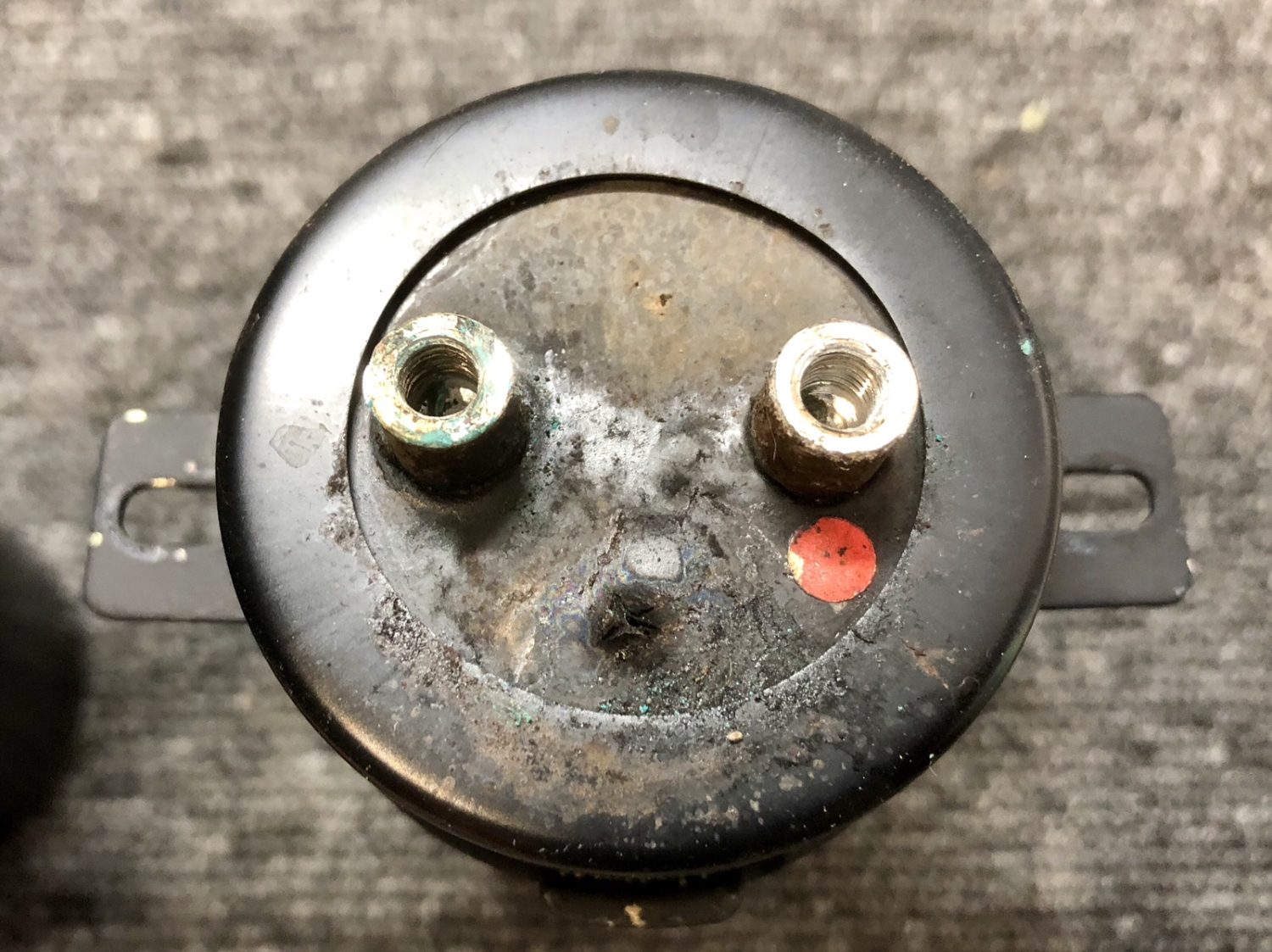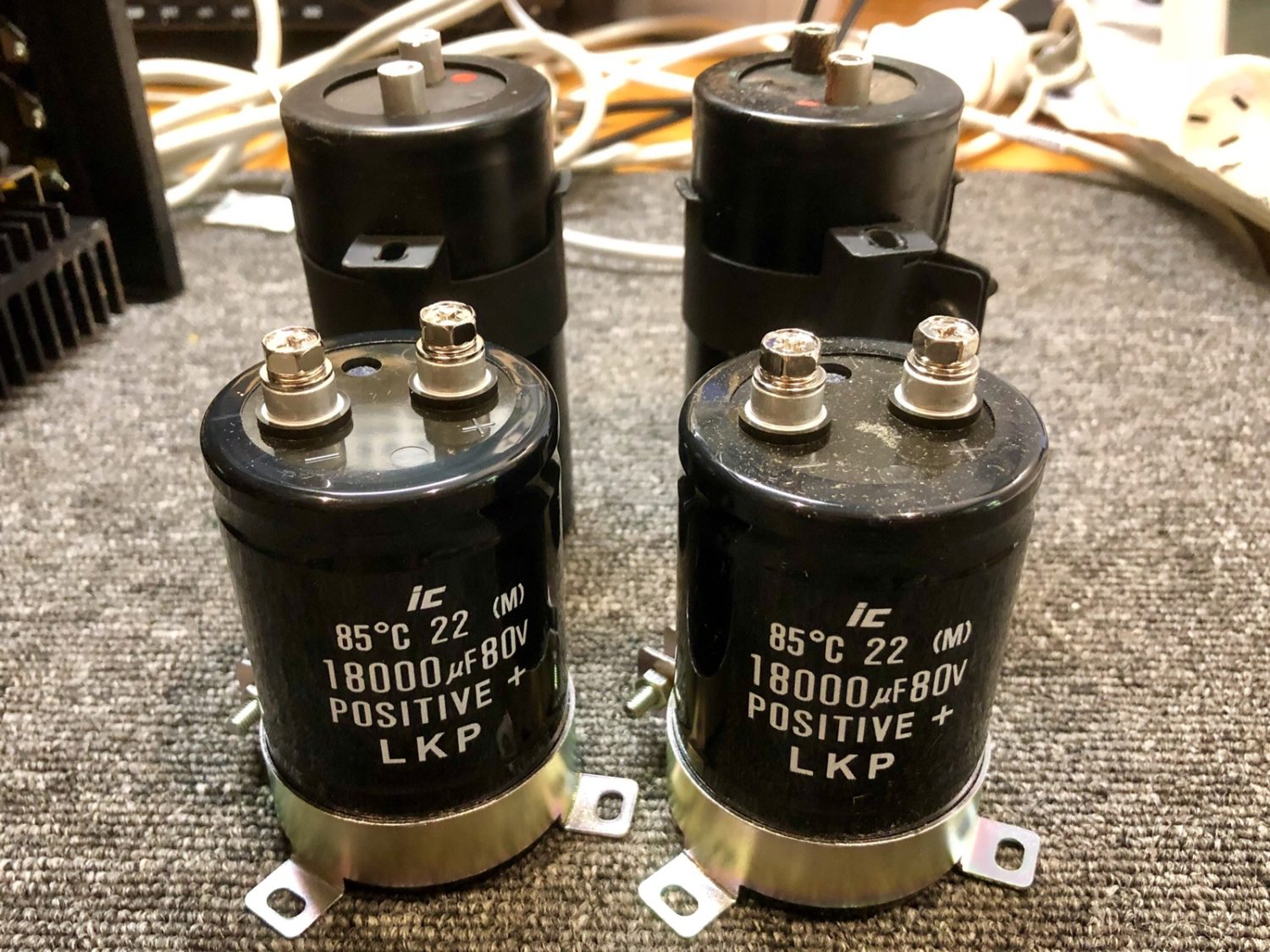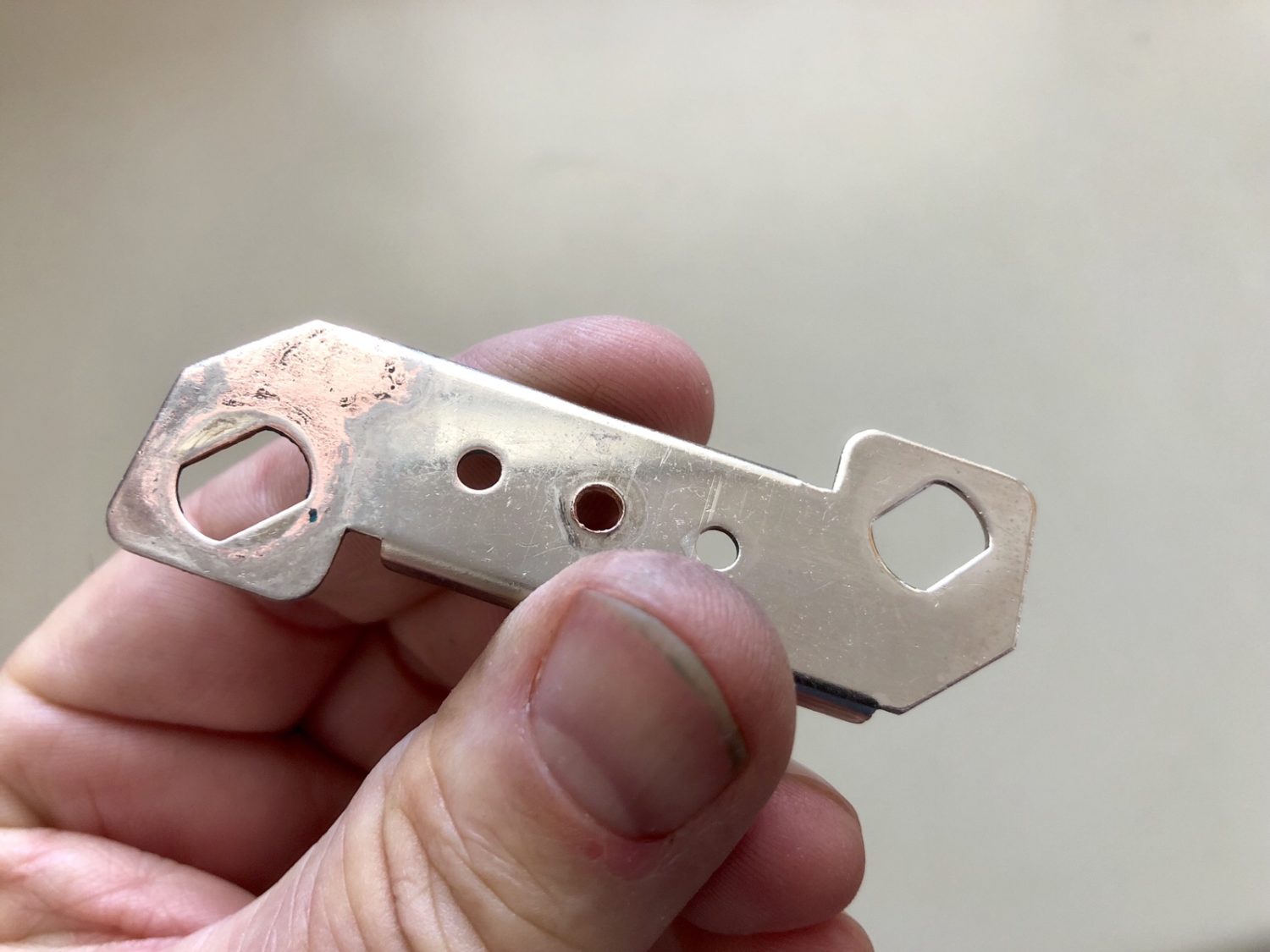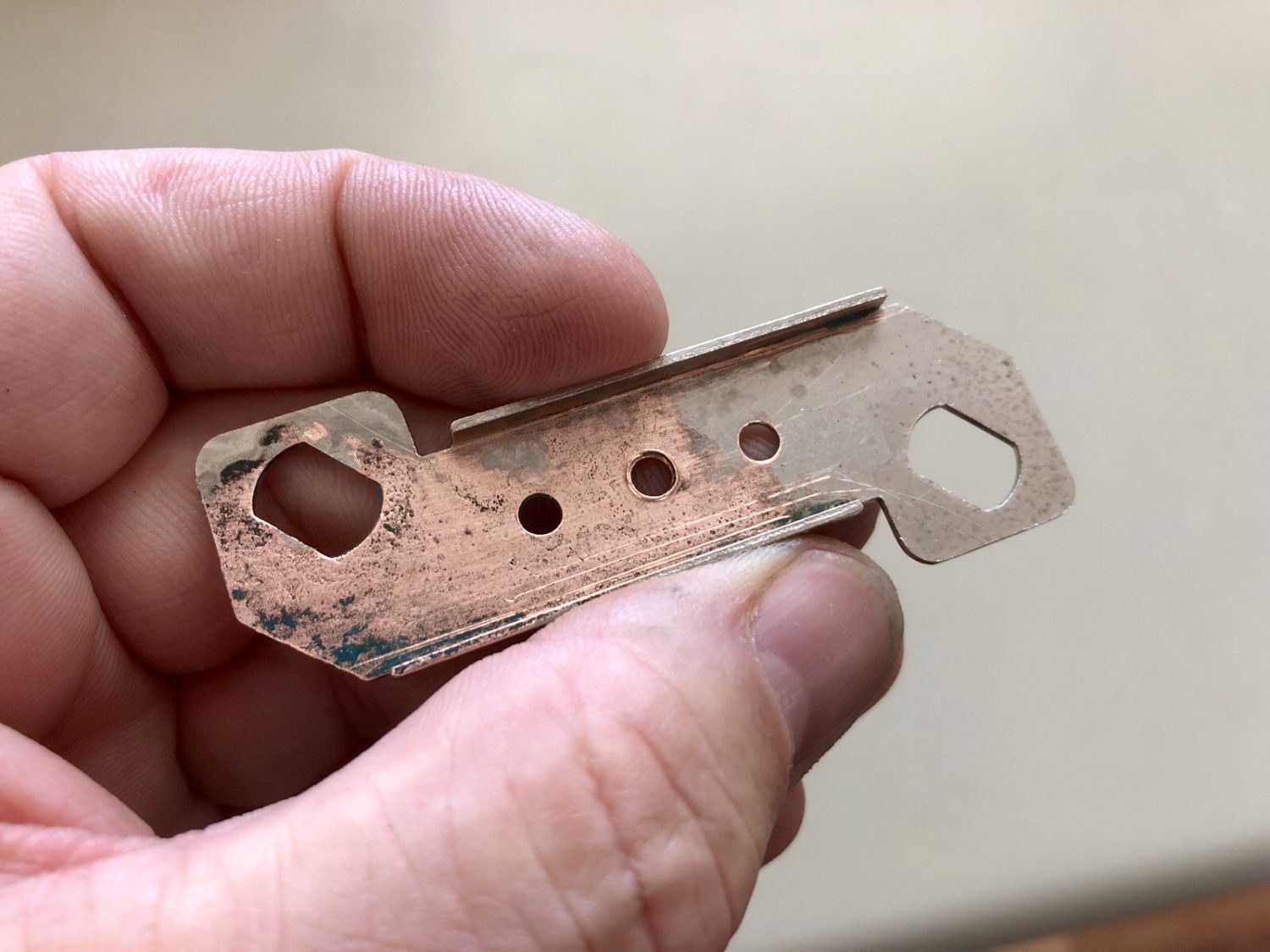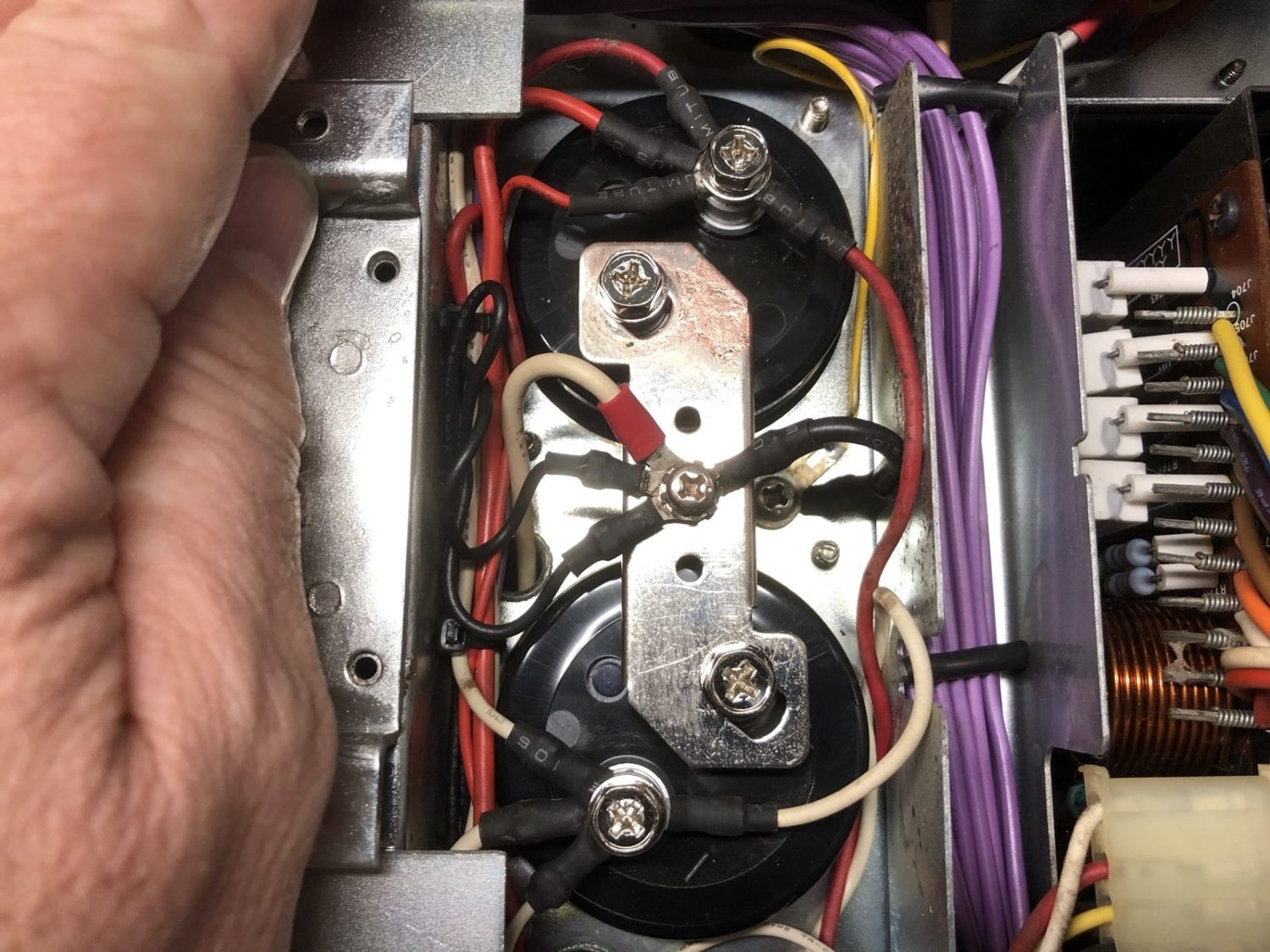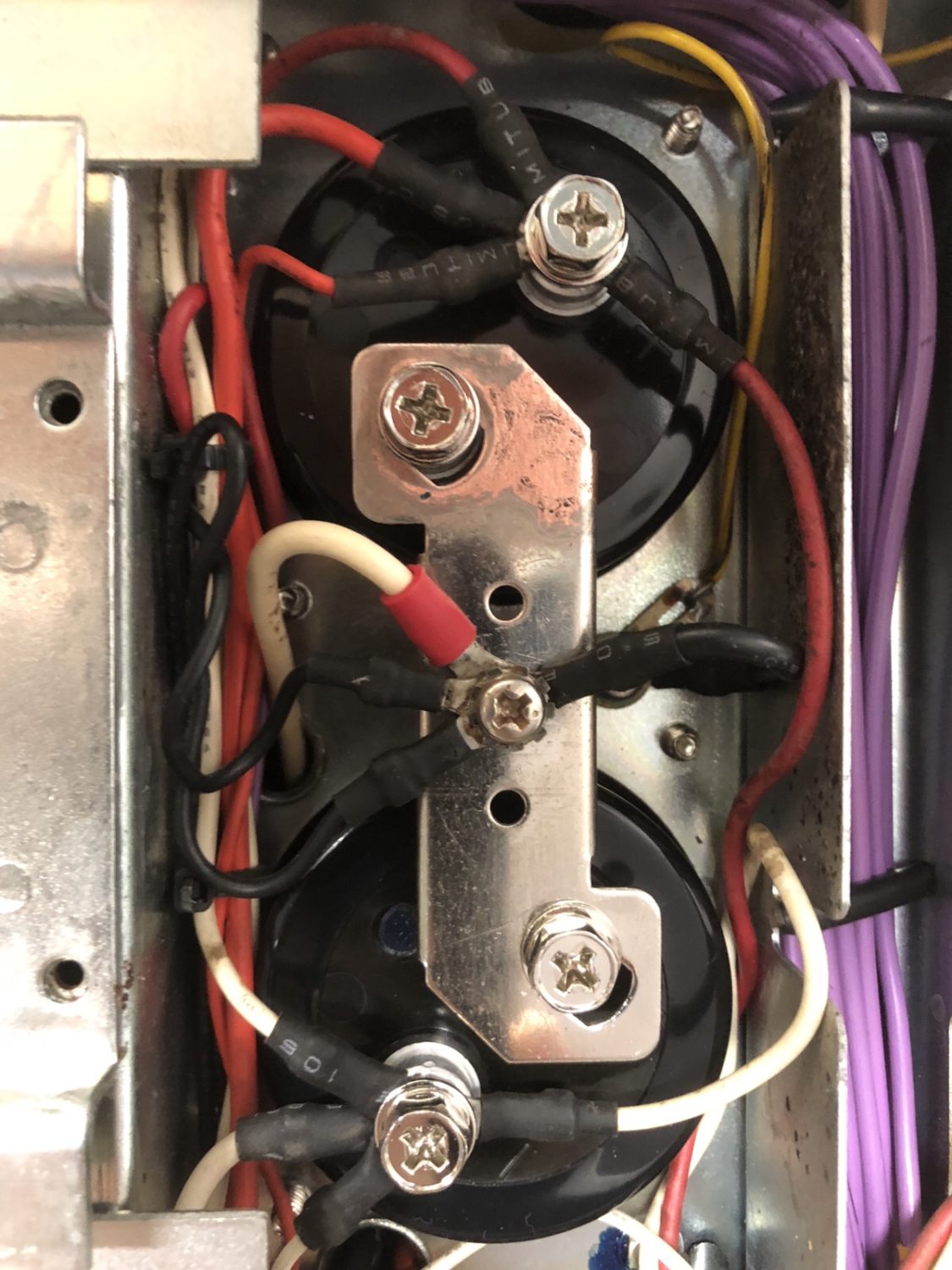 Amplifier Modules
As with all good Marantz amplifiers, these modules are very thoughtfully designed and laid out.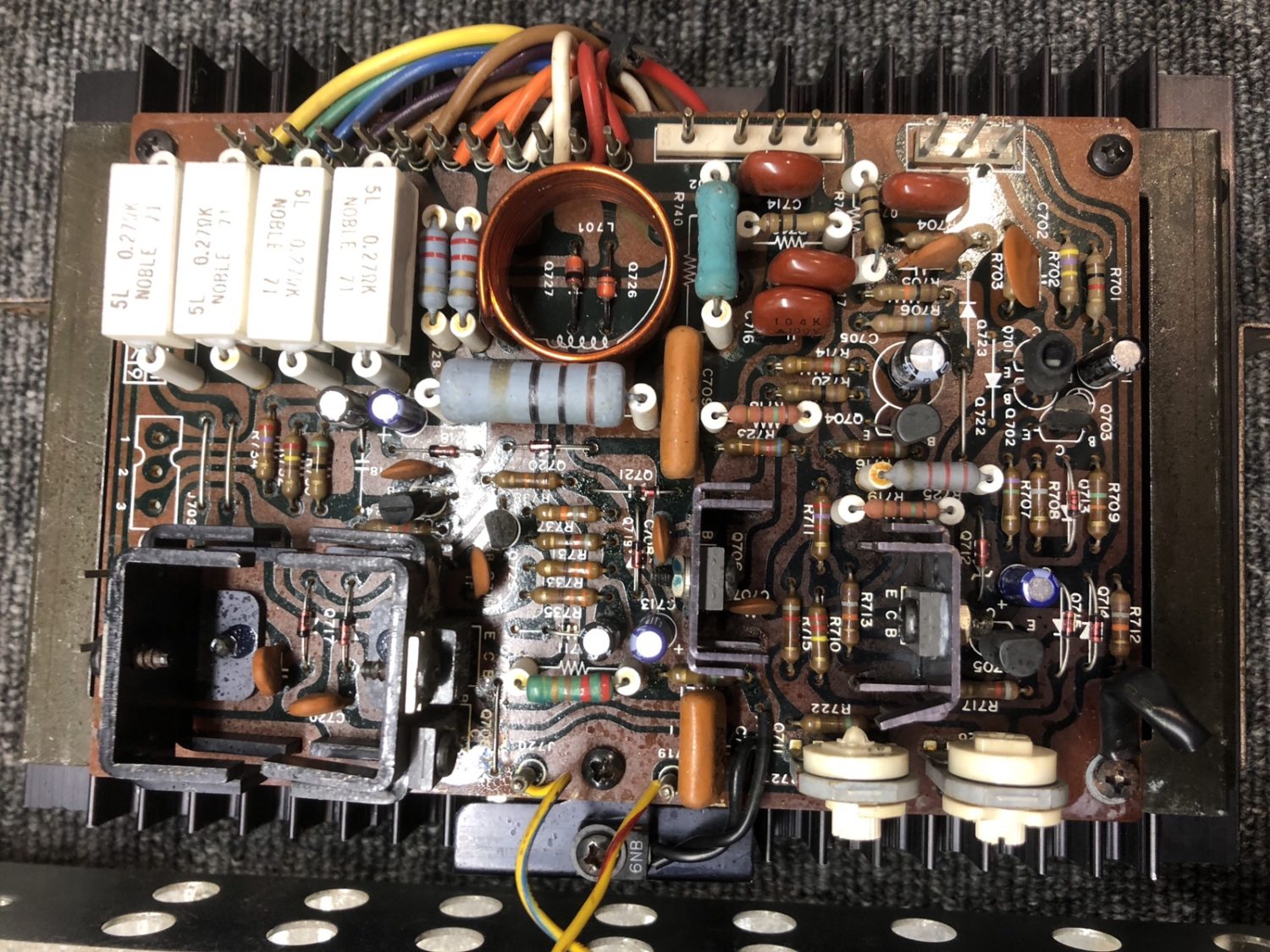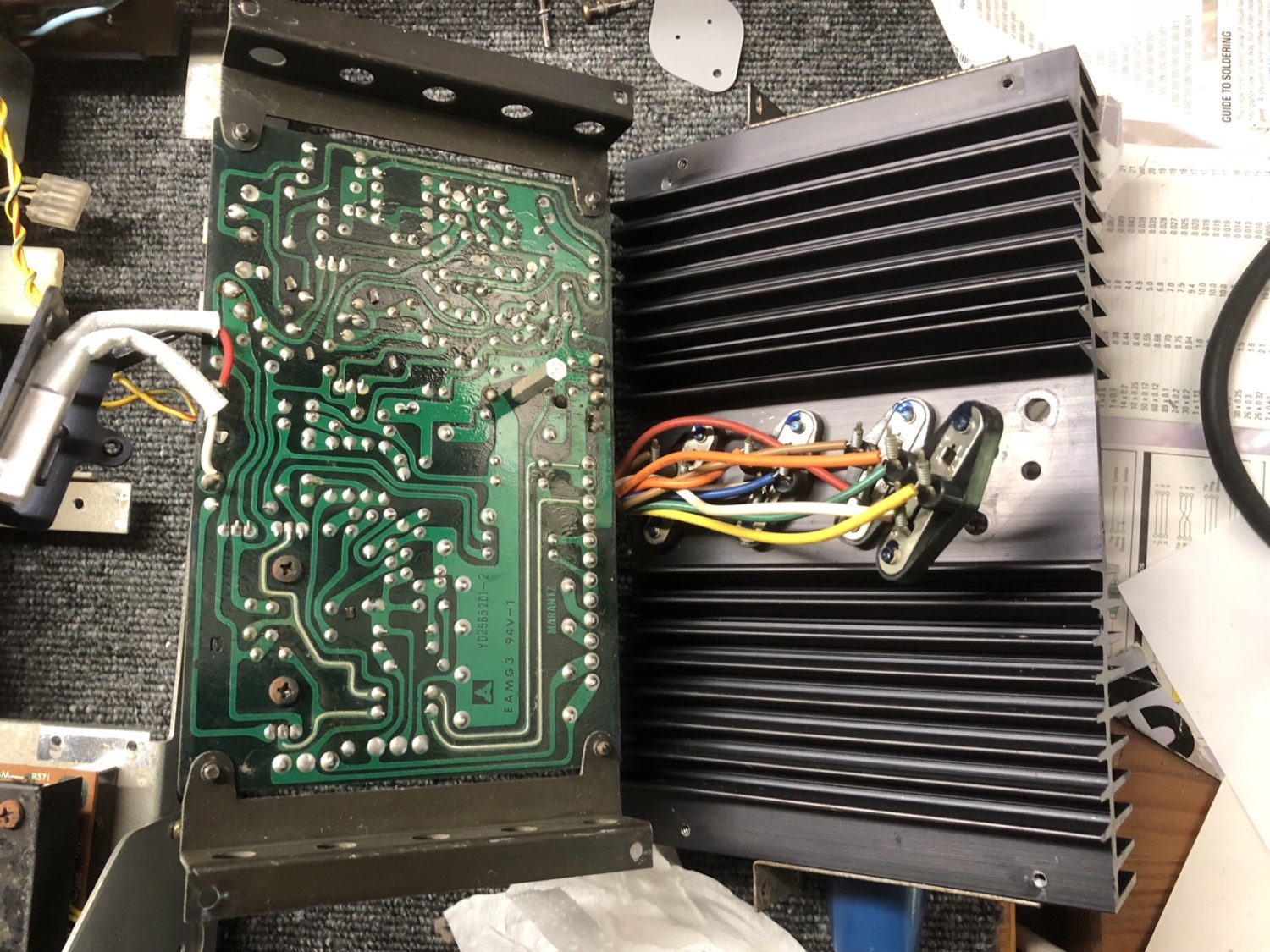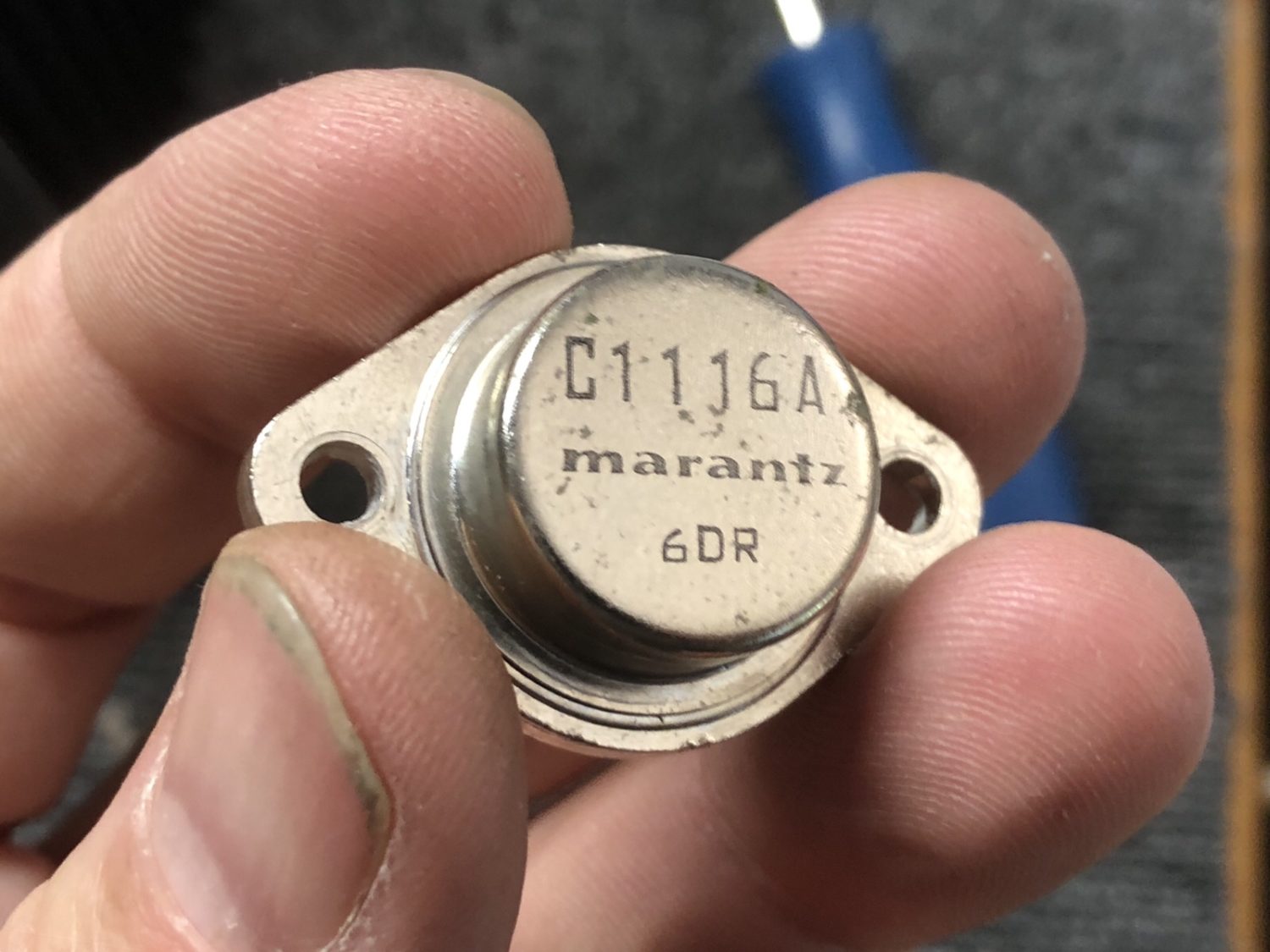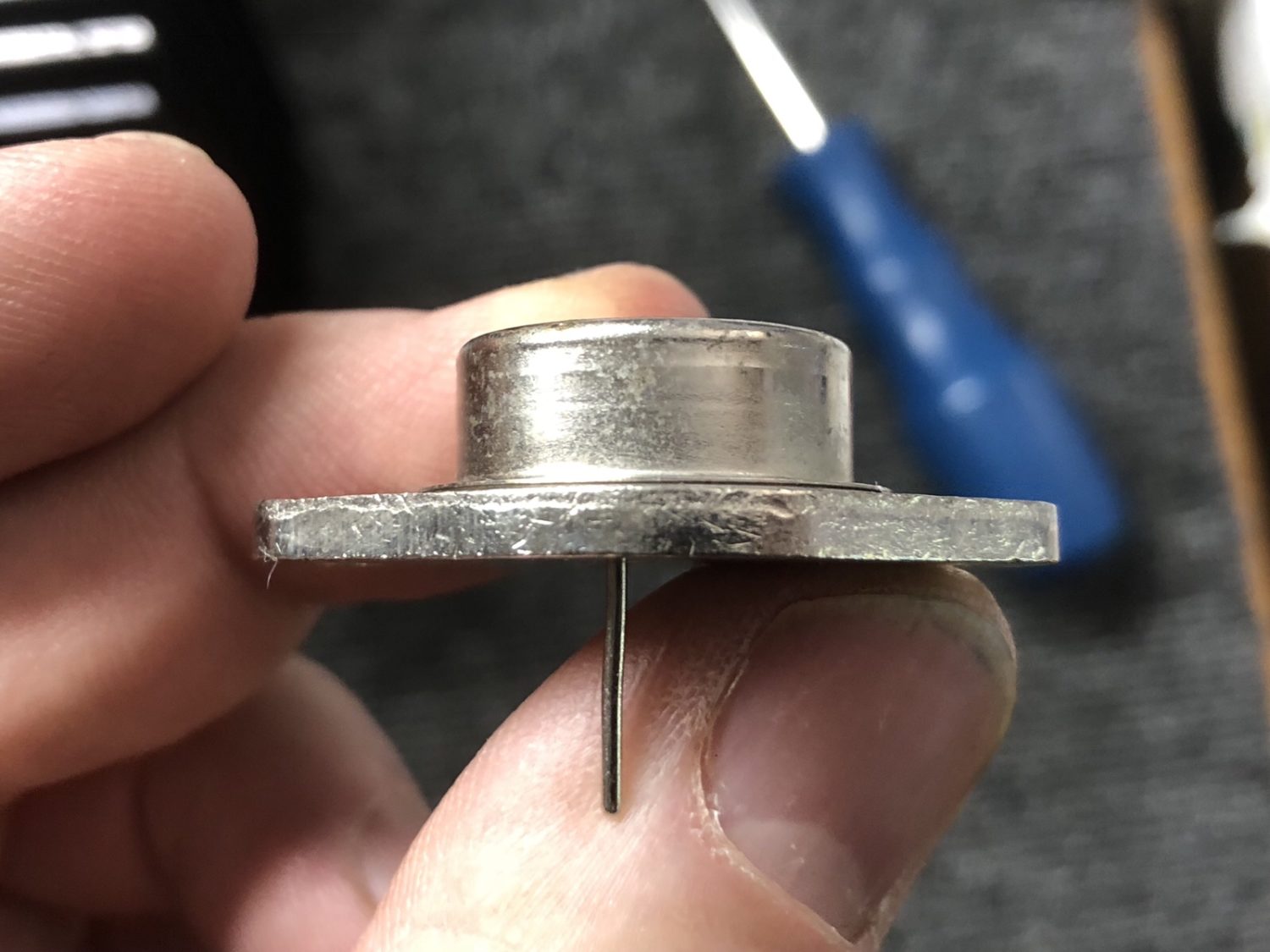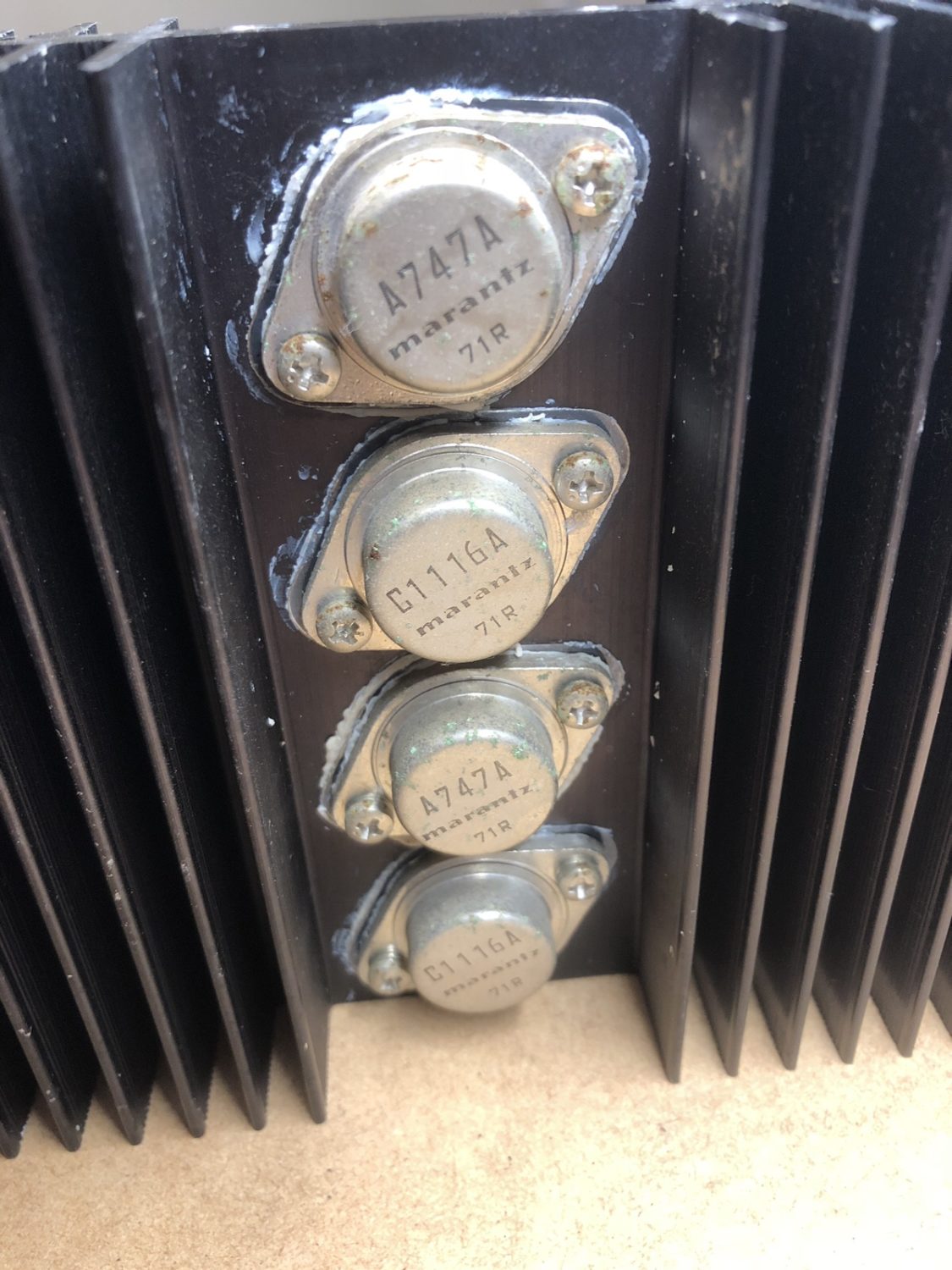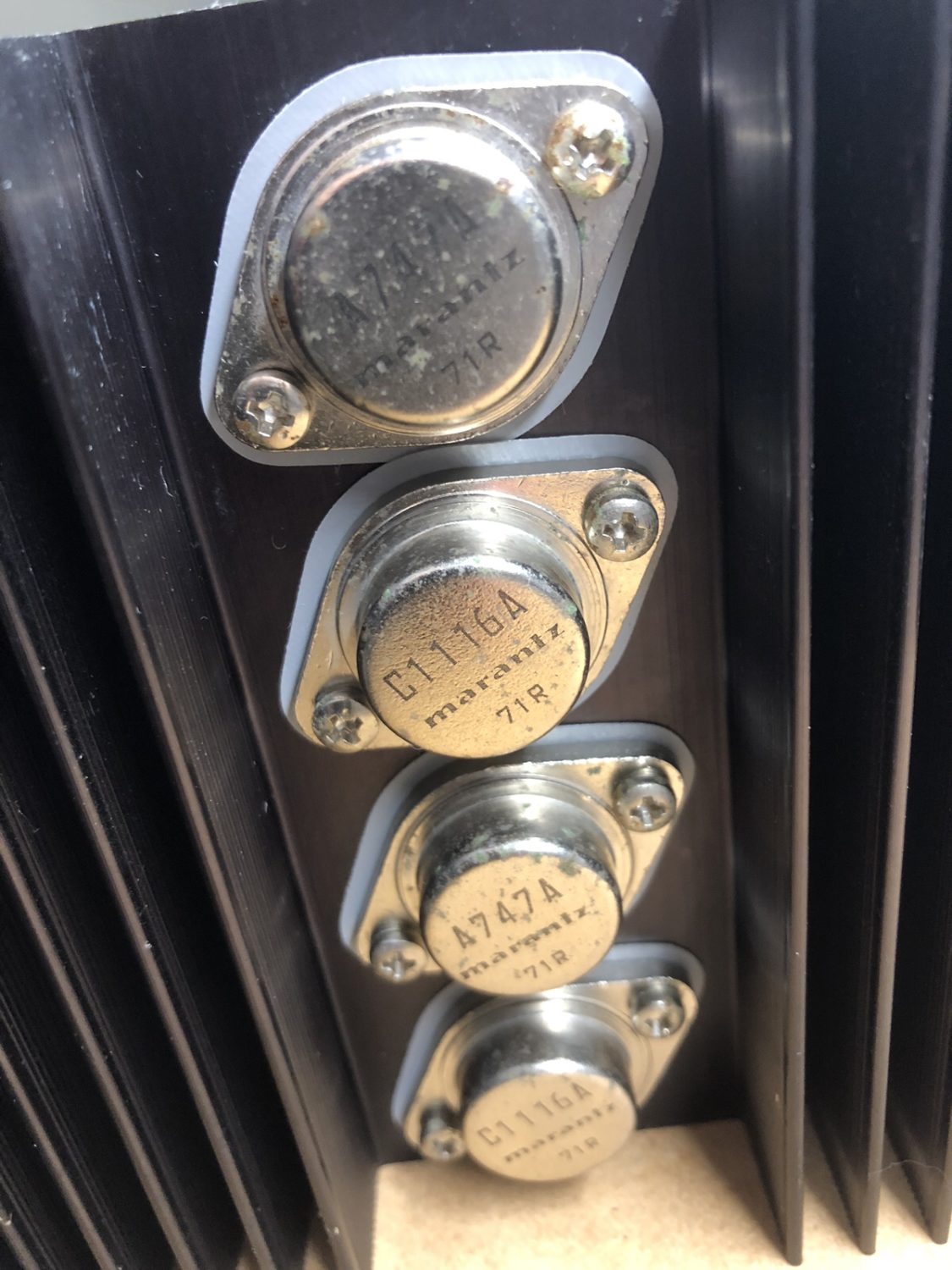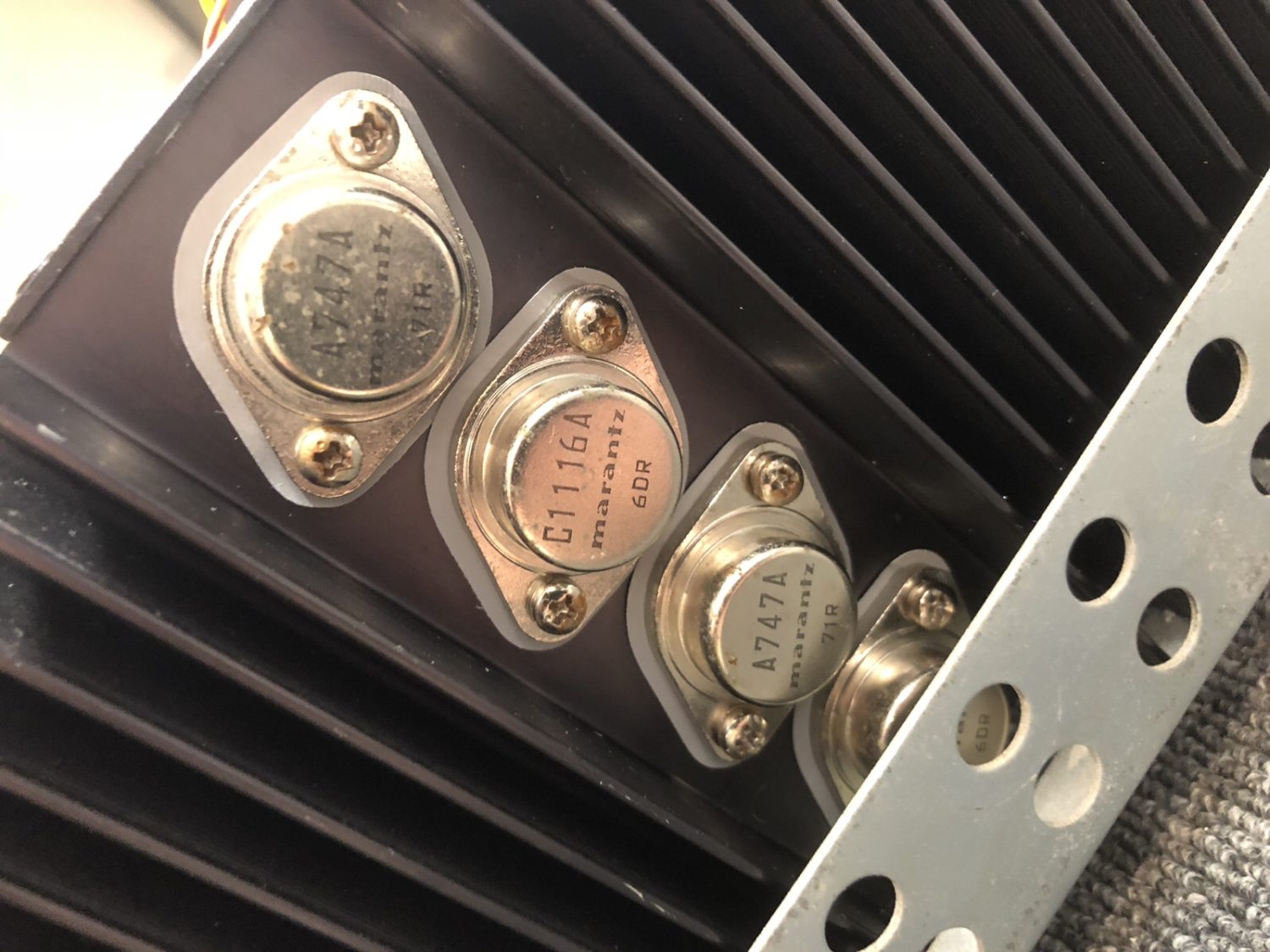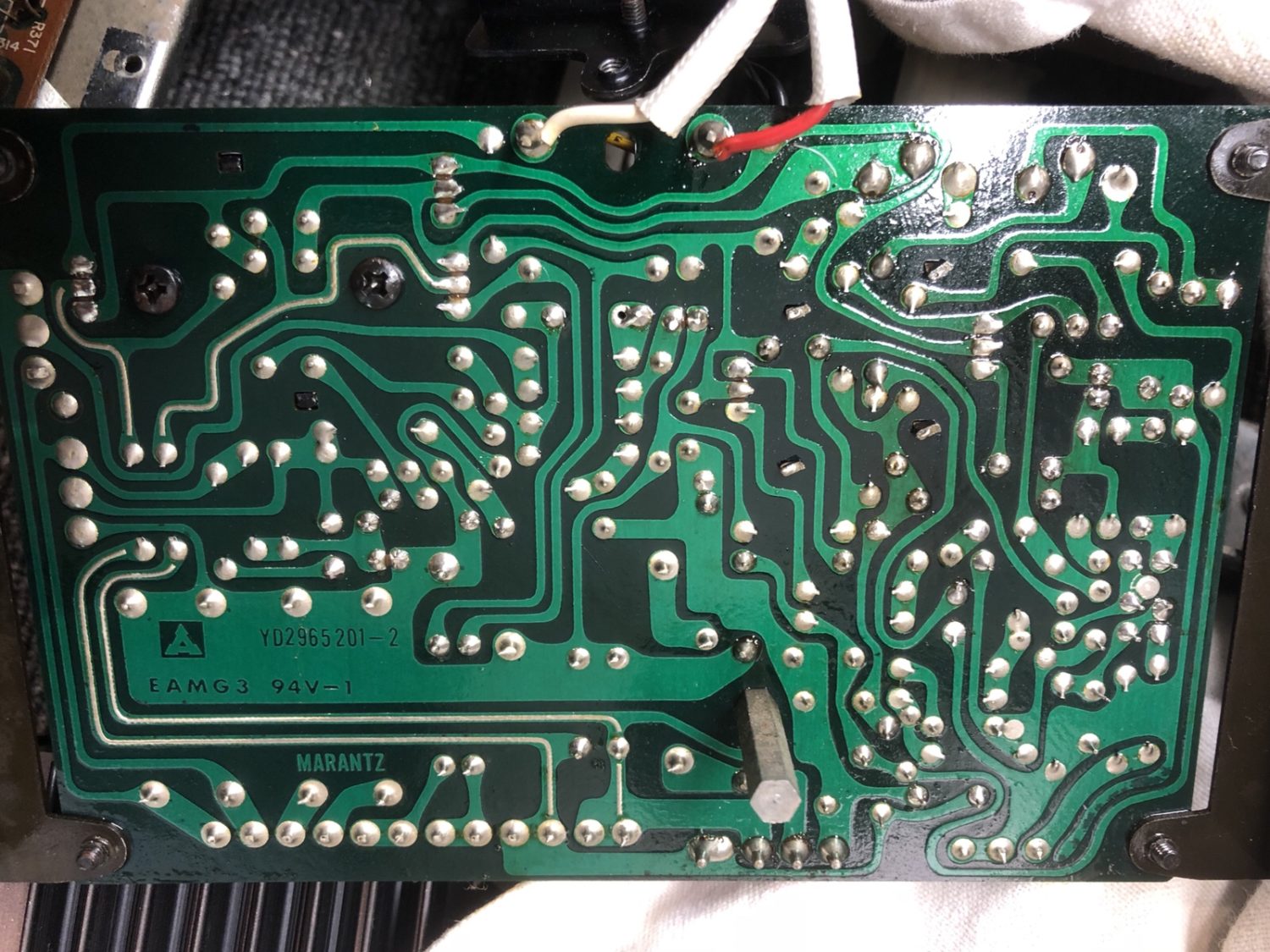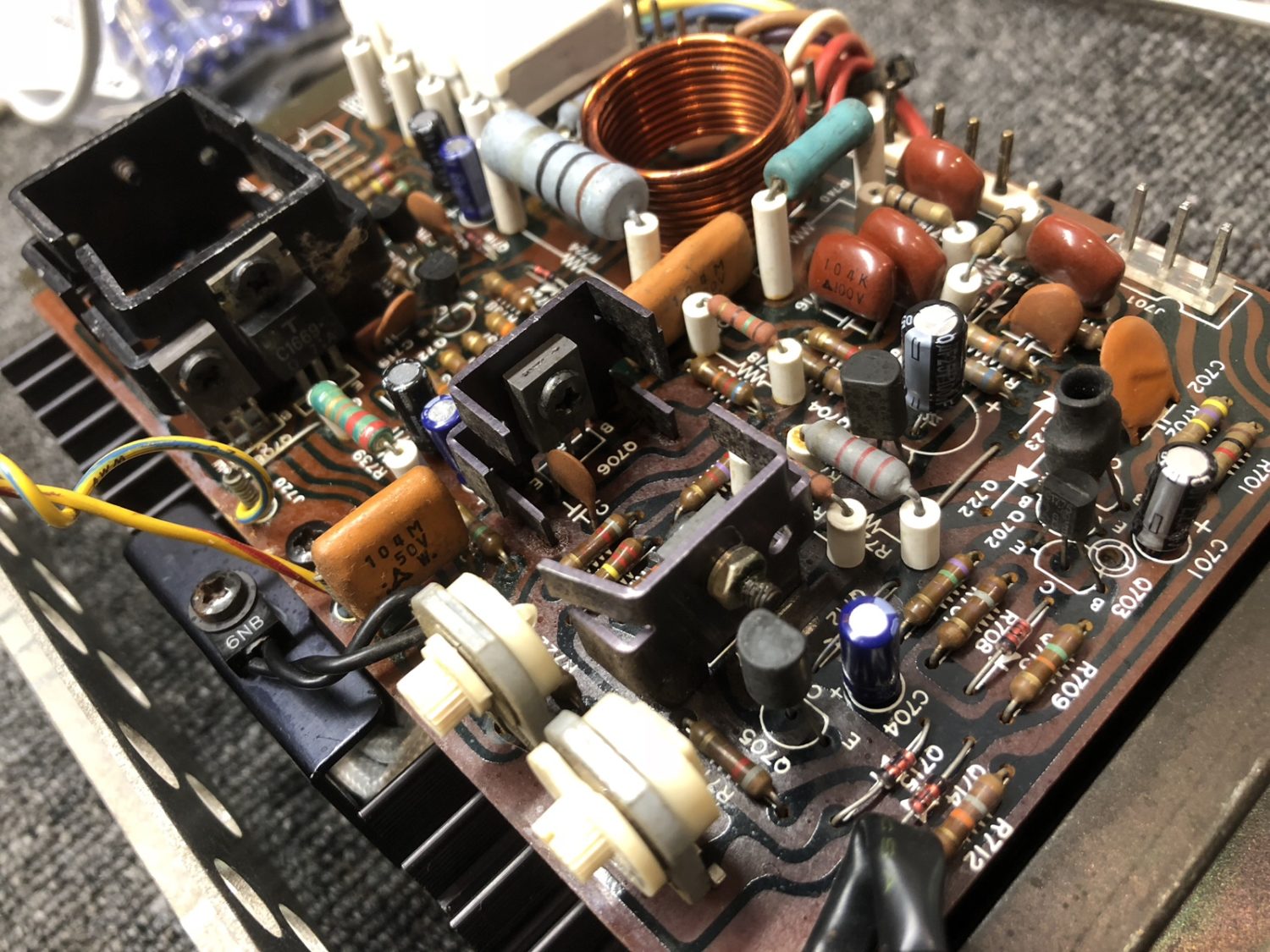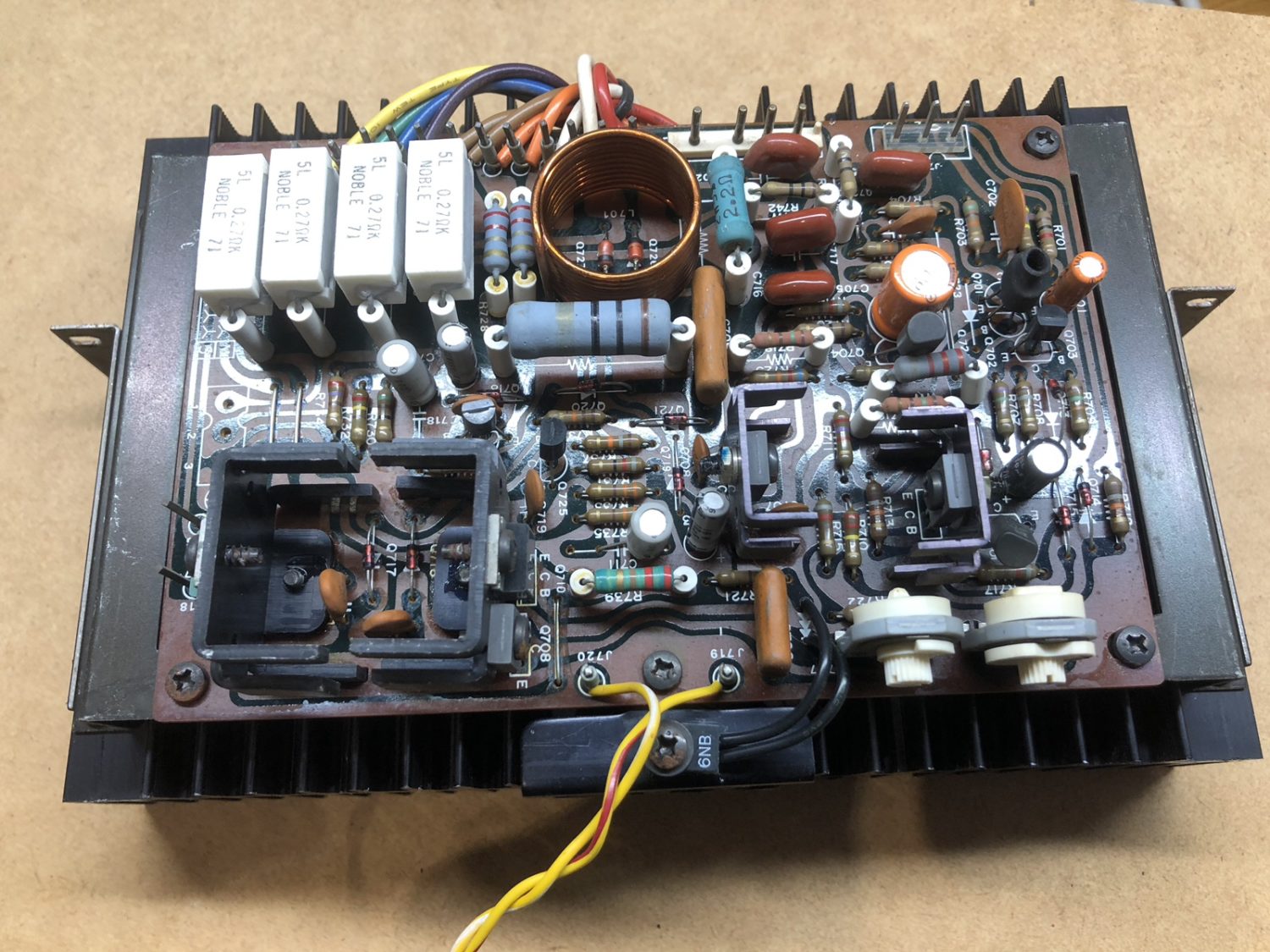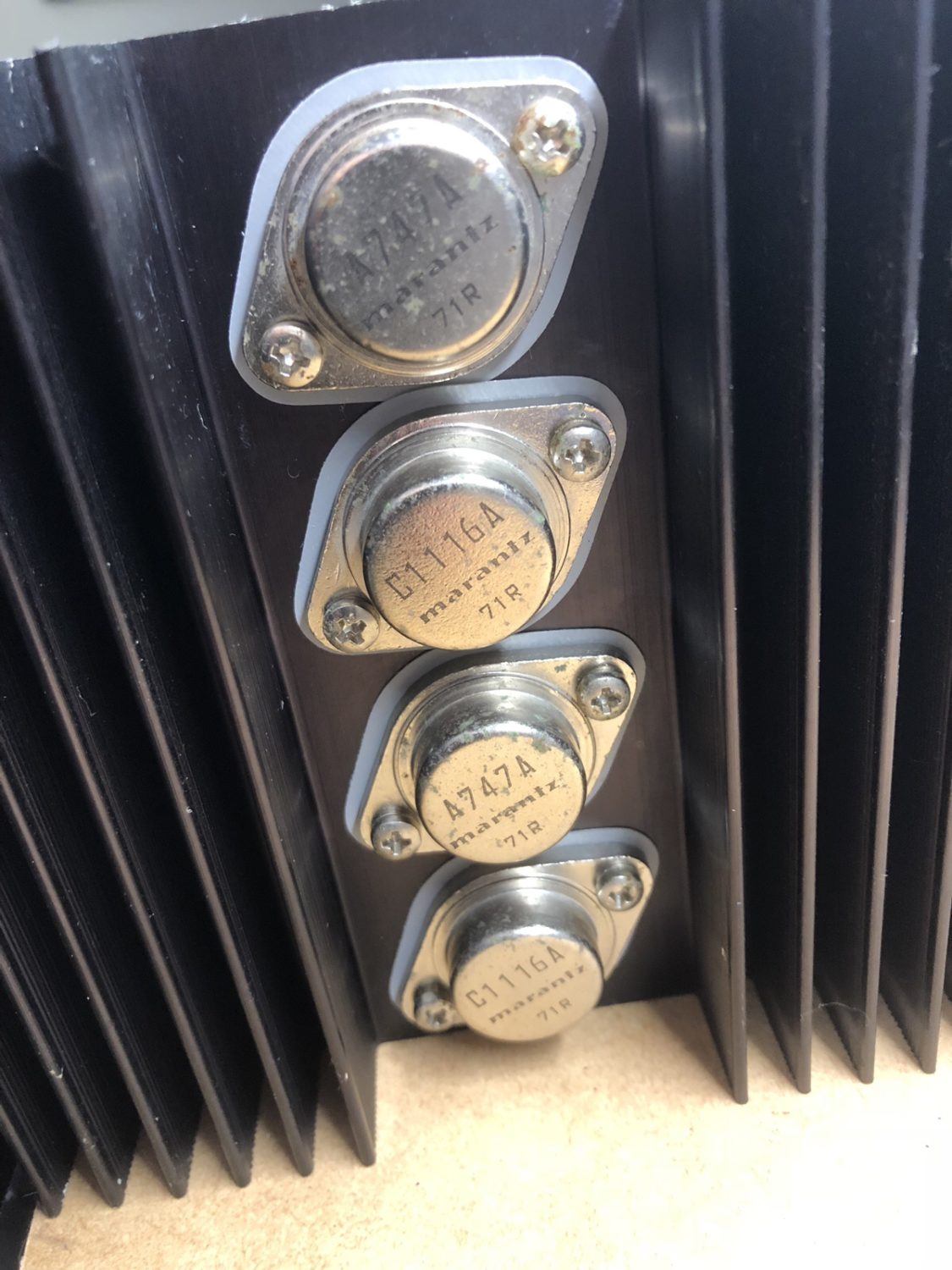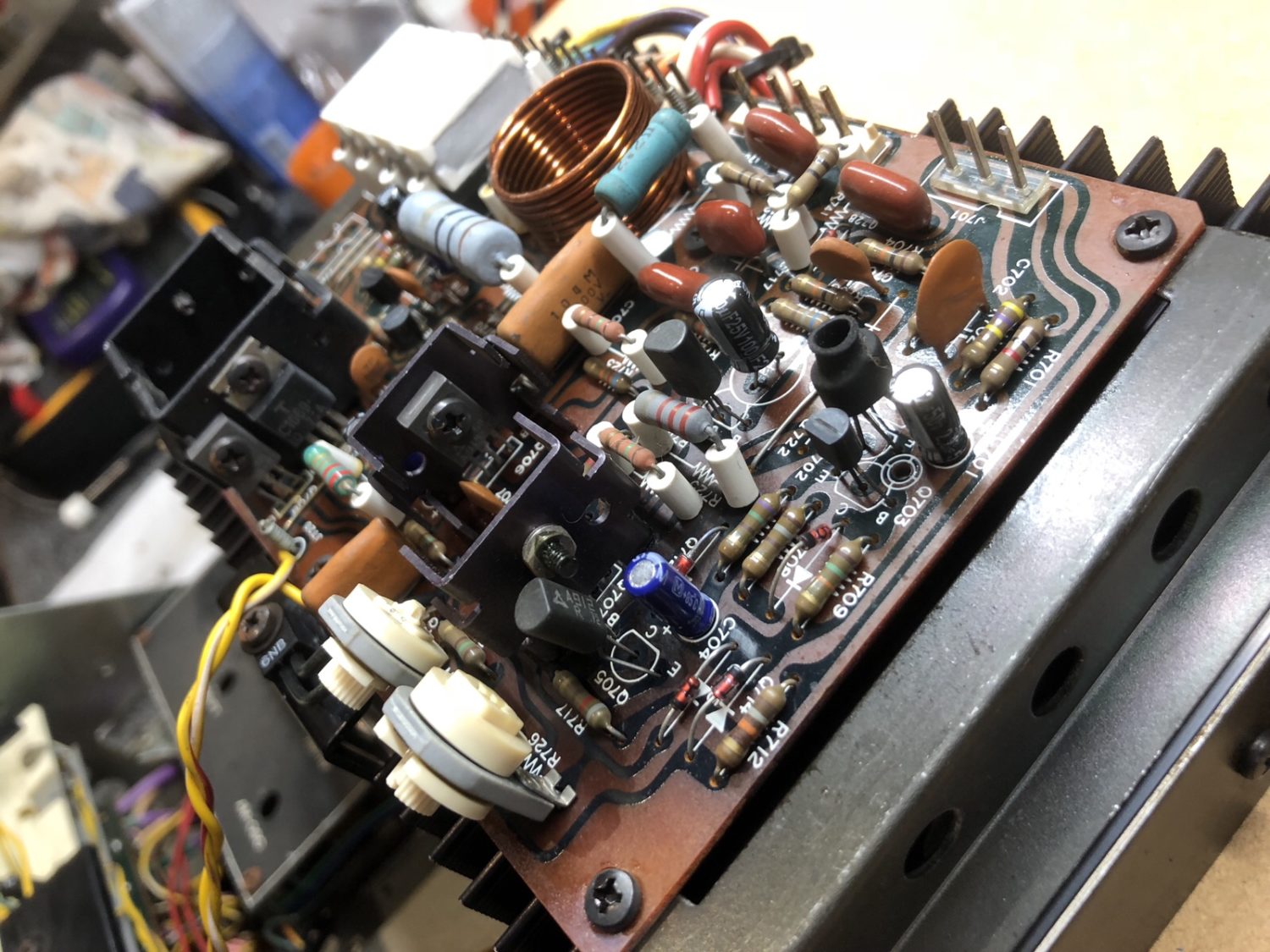 Front Panel & Cosmetics
In my opinion, there's no point in doing all this hard work inside a lovely receiver like this 2330, only to have it look grubby on the outside. I am a big believer in making a real effort with the external appearance of vintage gear like this, whether it's rare and collectible like this, or just a $200 budget receiver.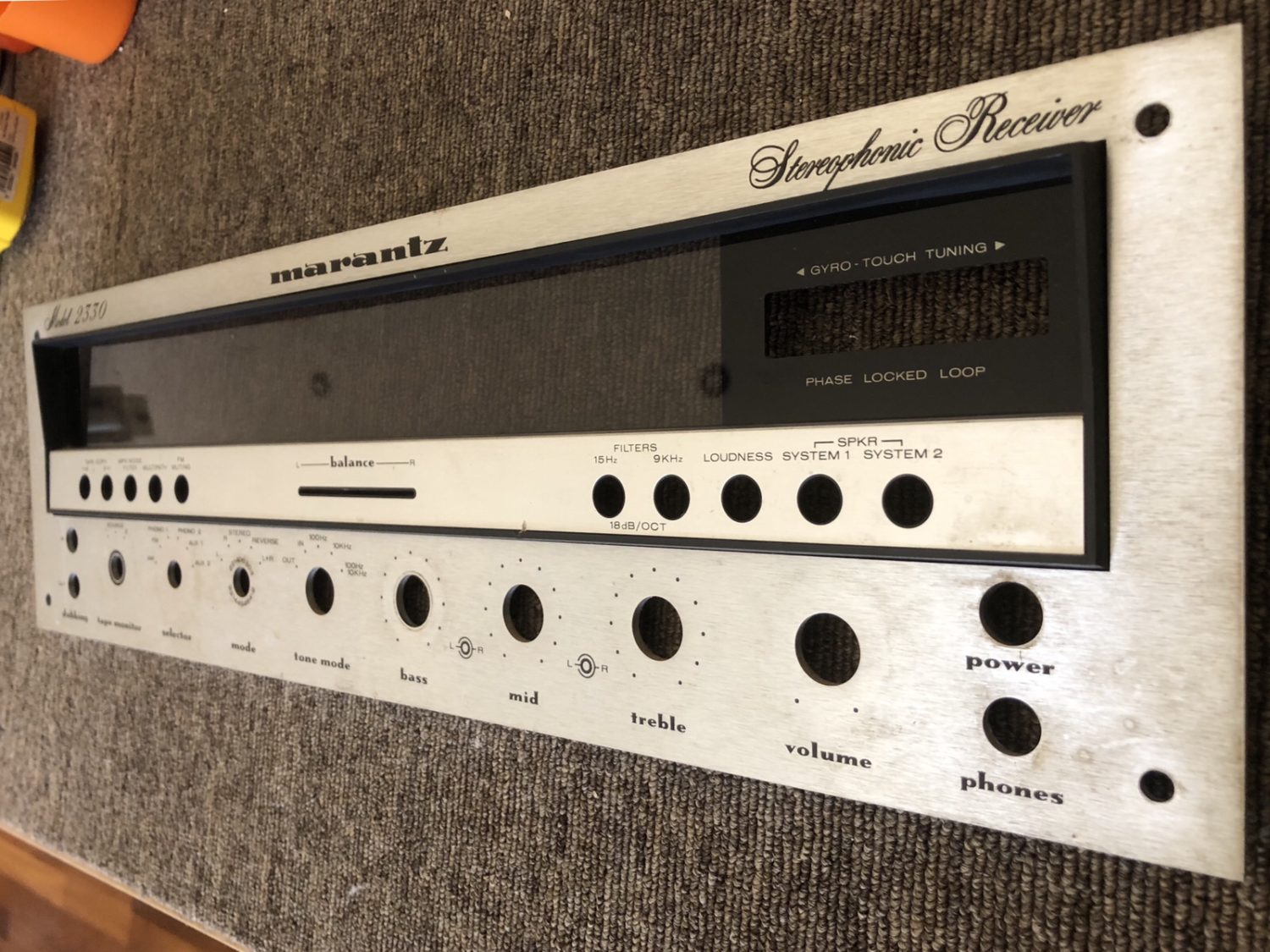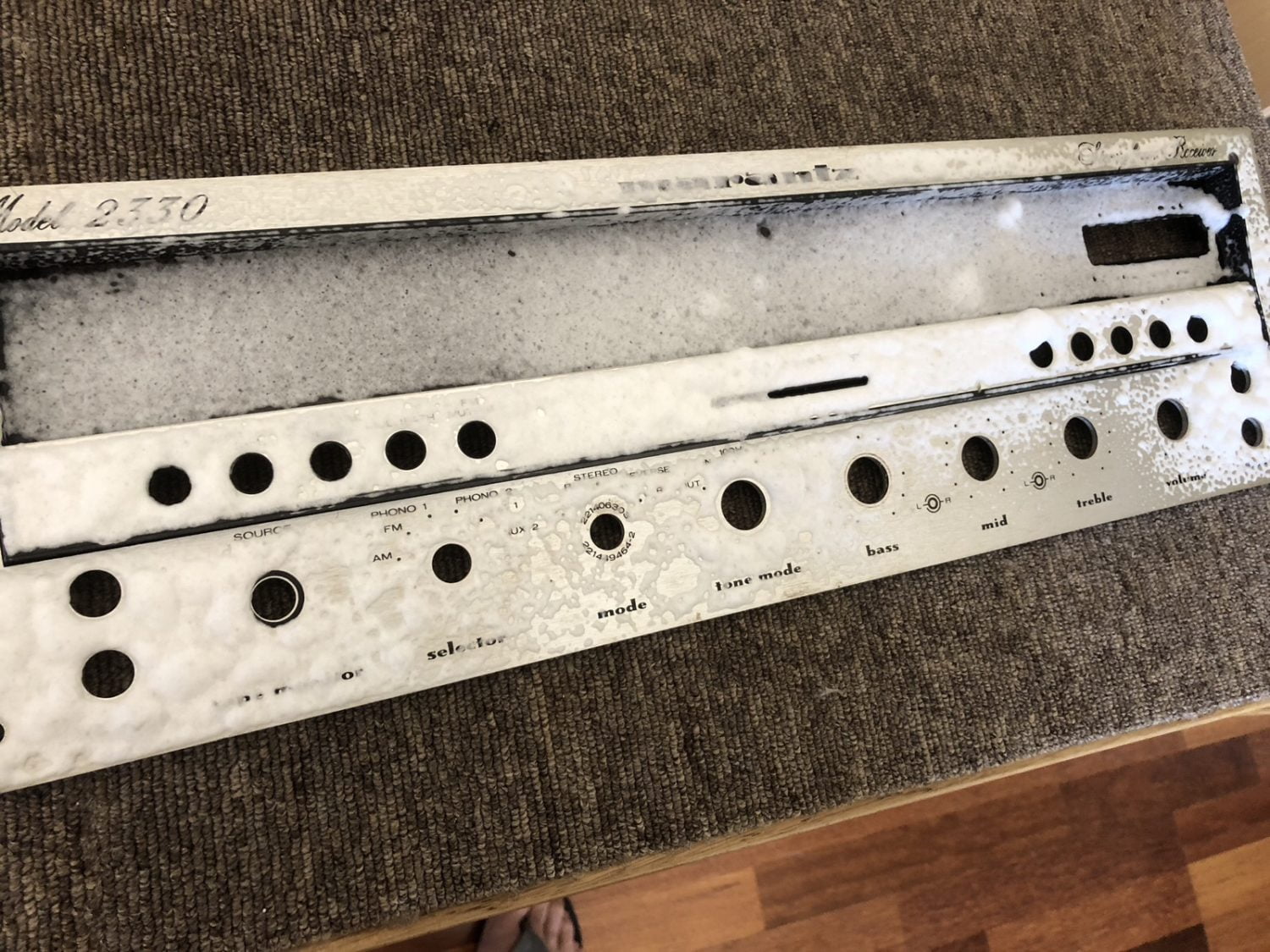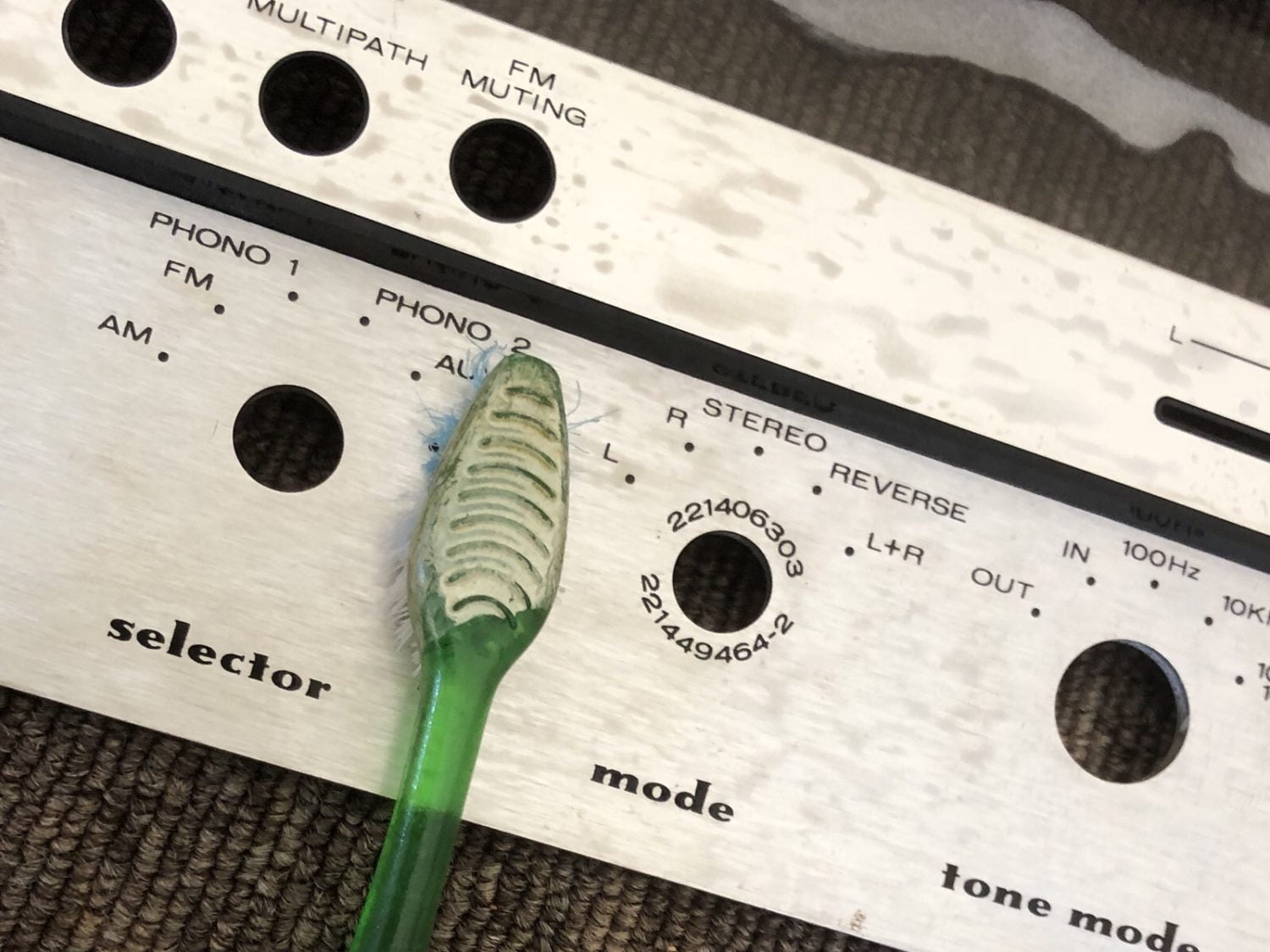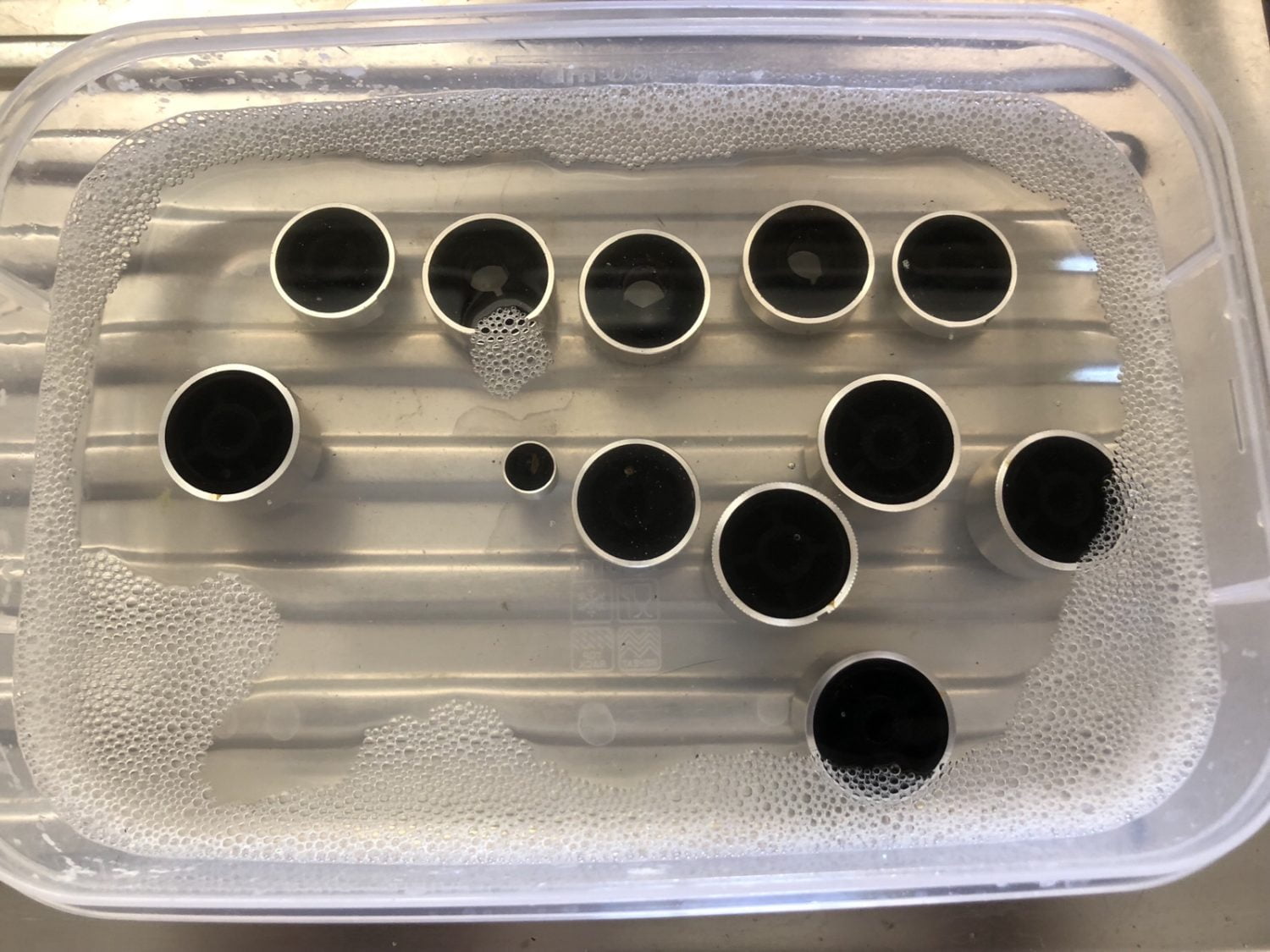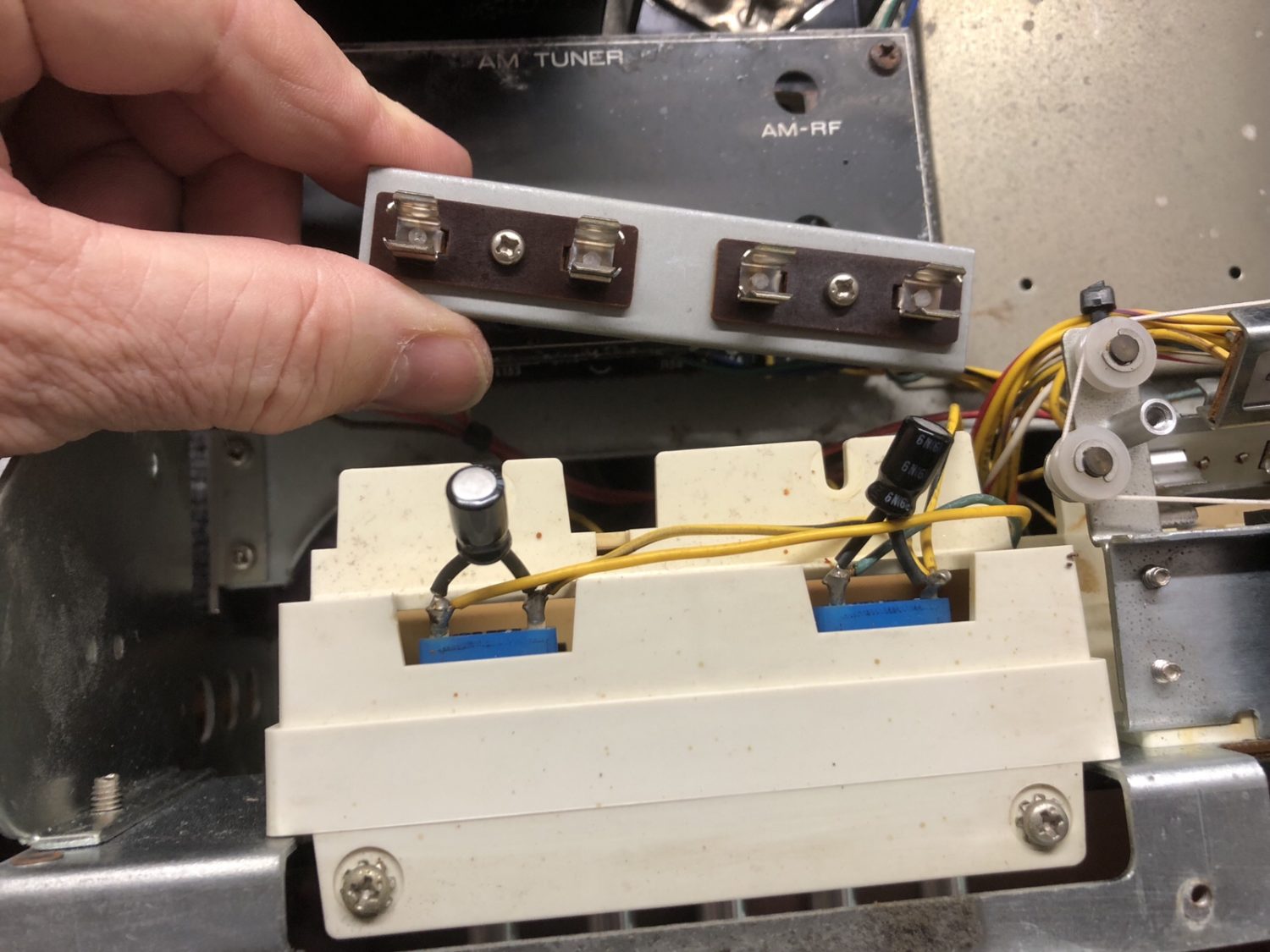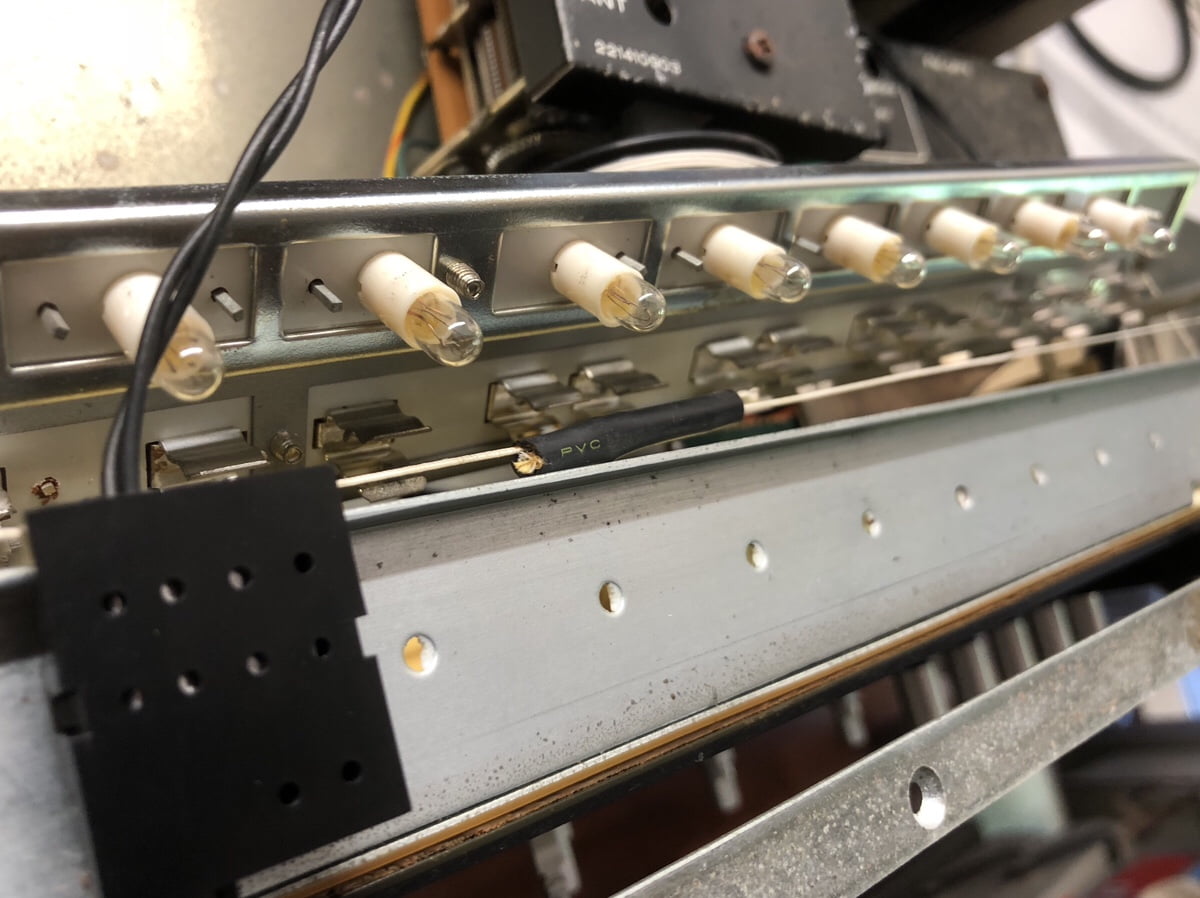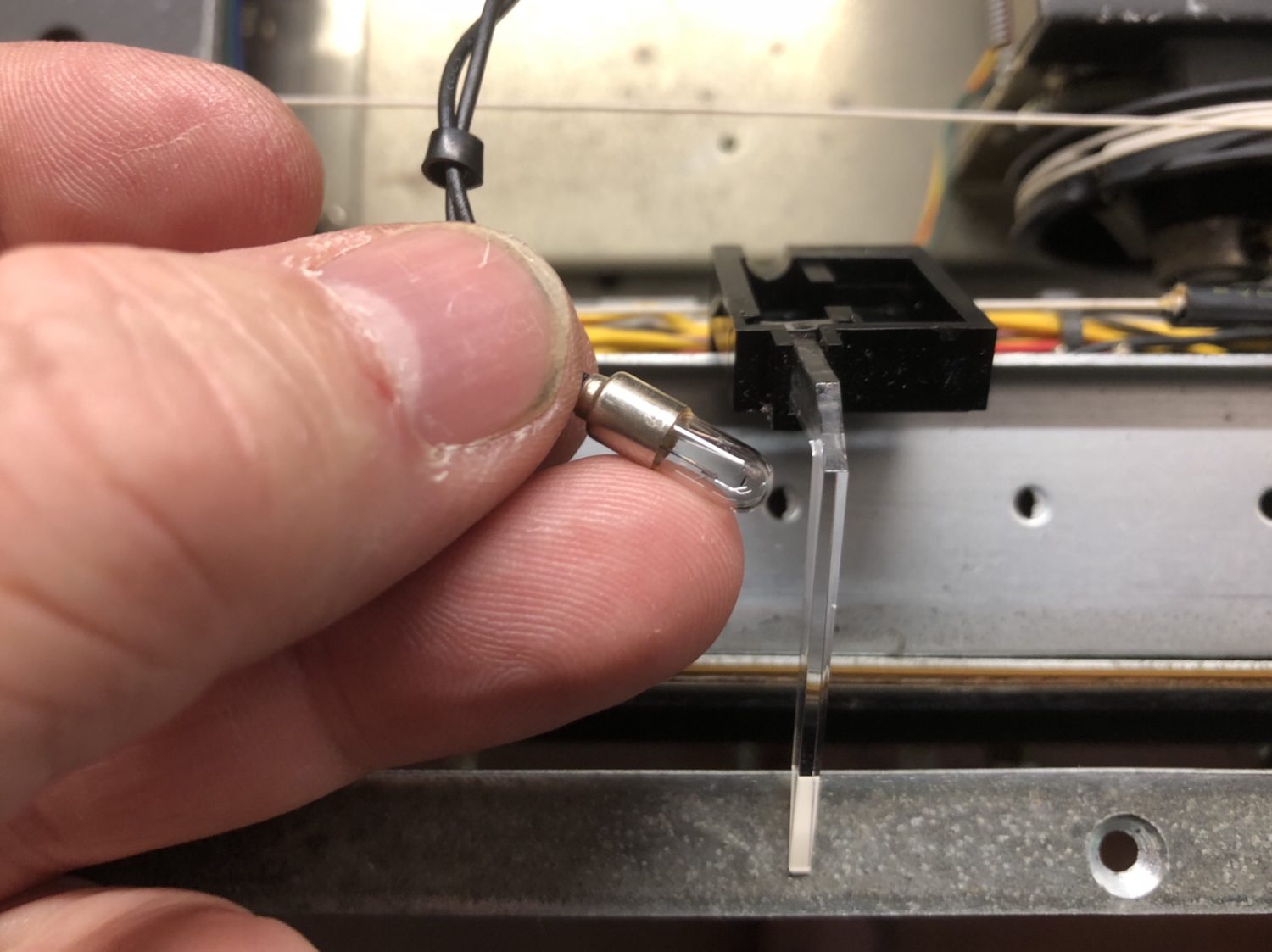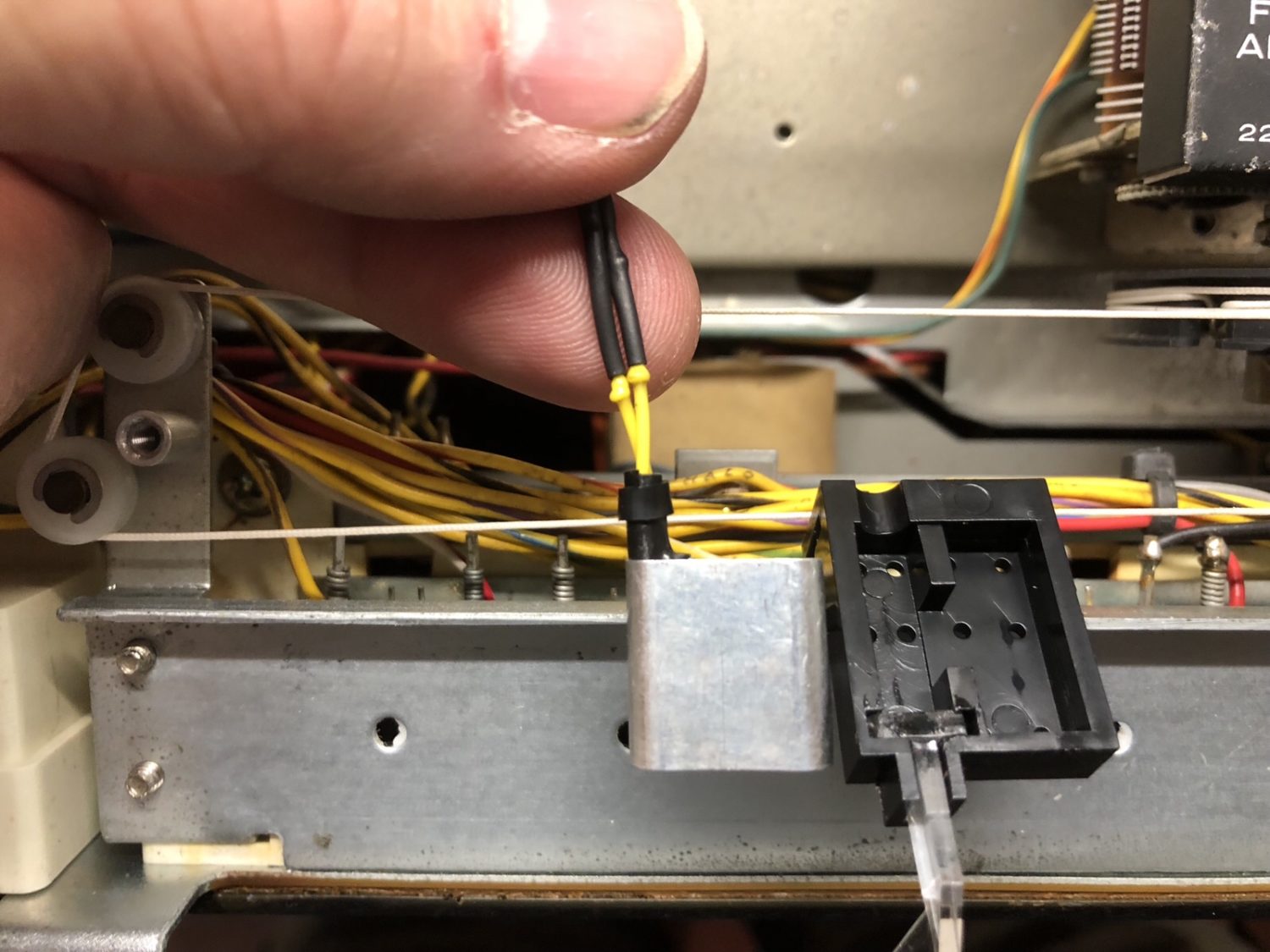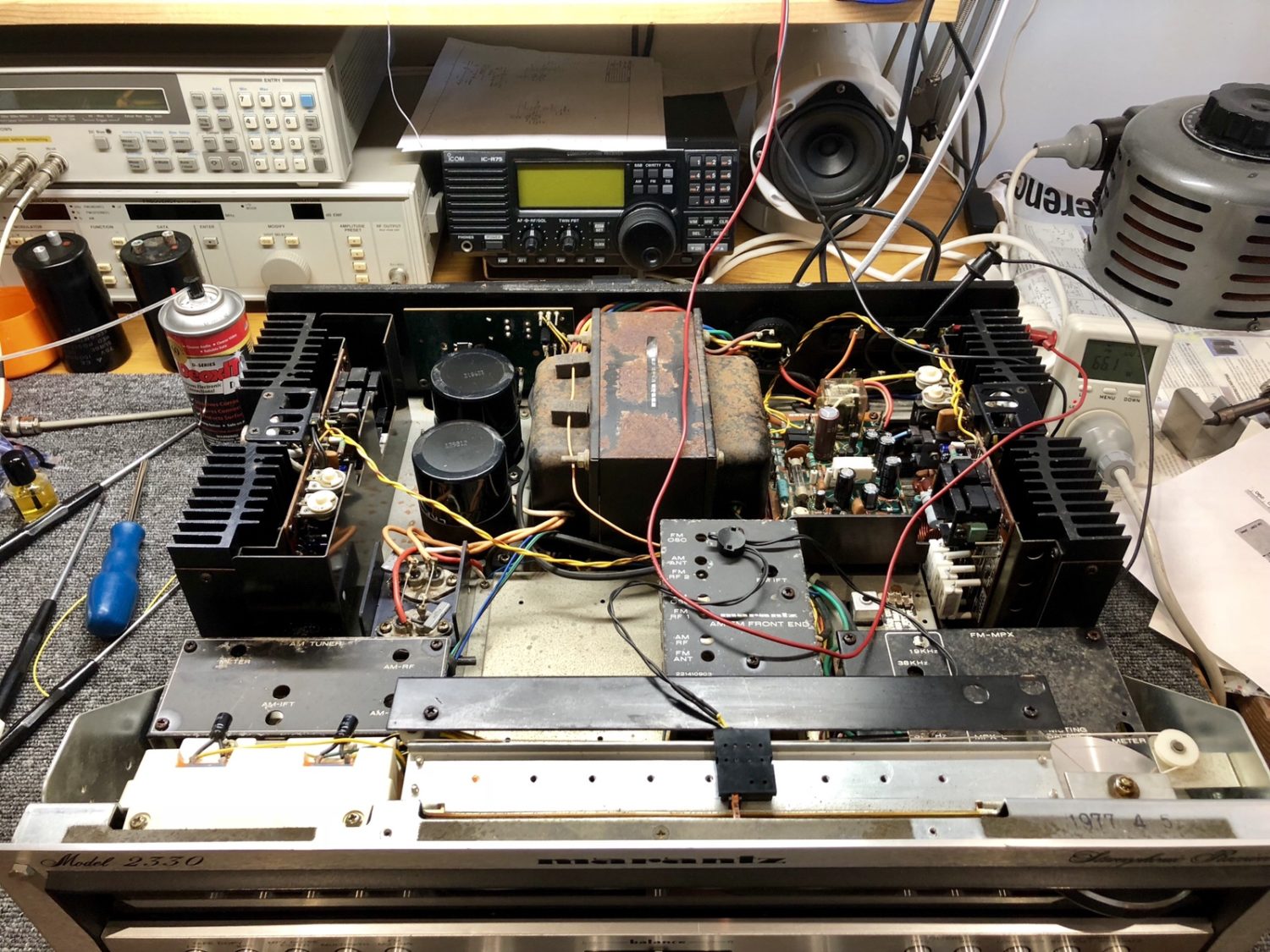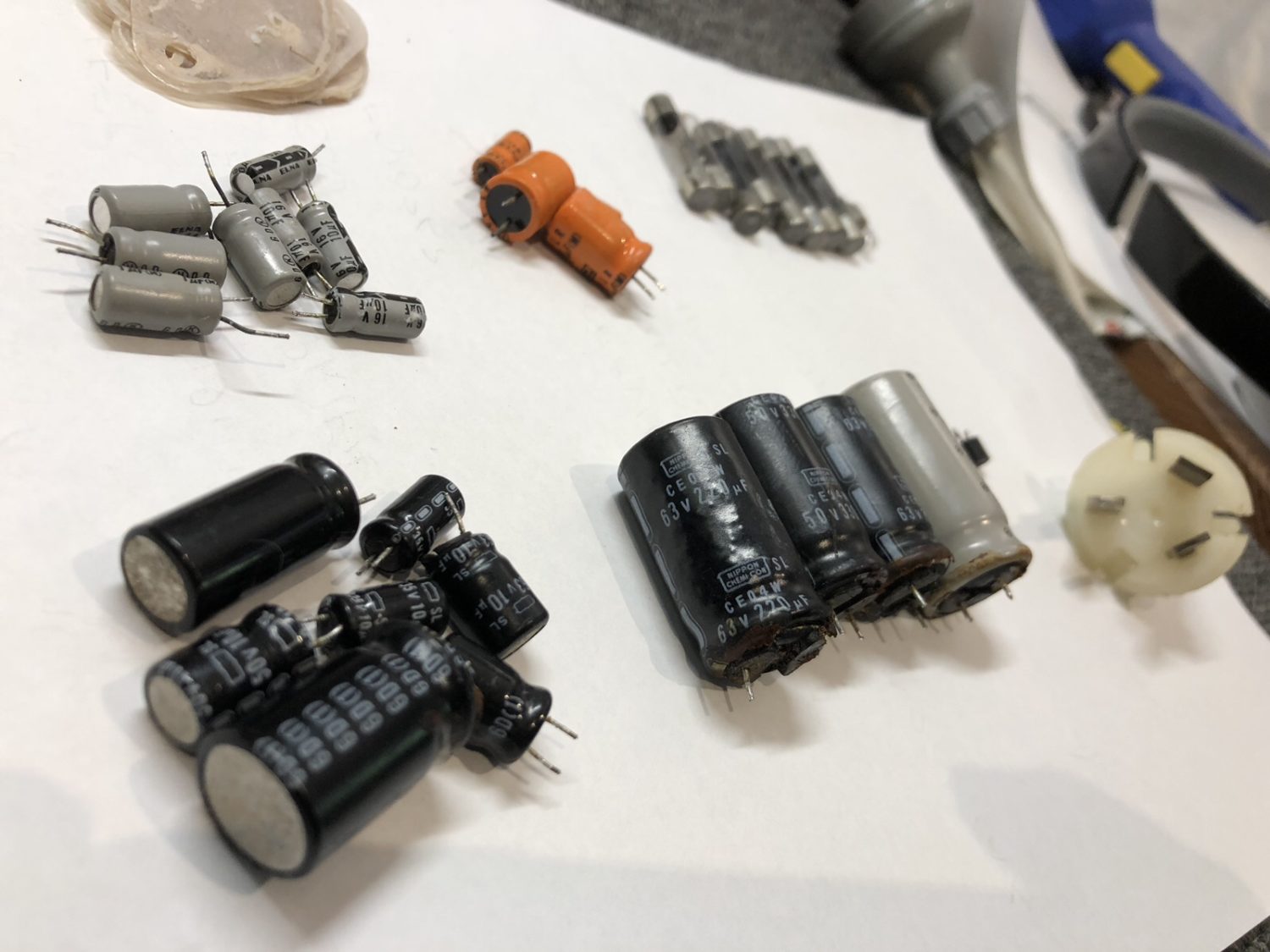 The Finished Marantz 2330
This is always the best part, adjusting everything, putting it all back together, and turning it on for a few final photographs. Hopefully, the owner will be as happy as I am about this restoration, given how it looked before, I think we've really come up trumps here.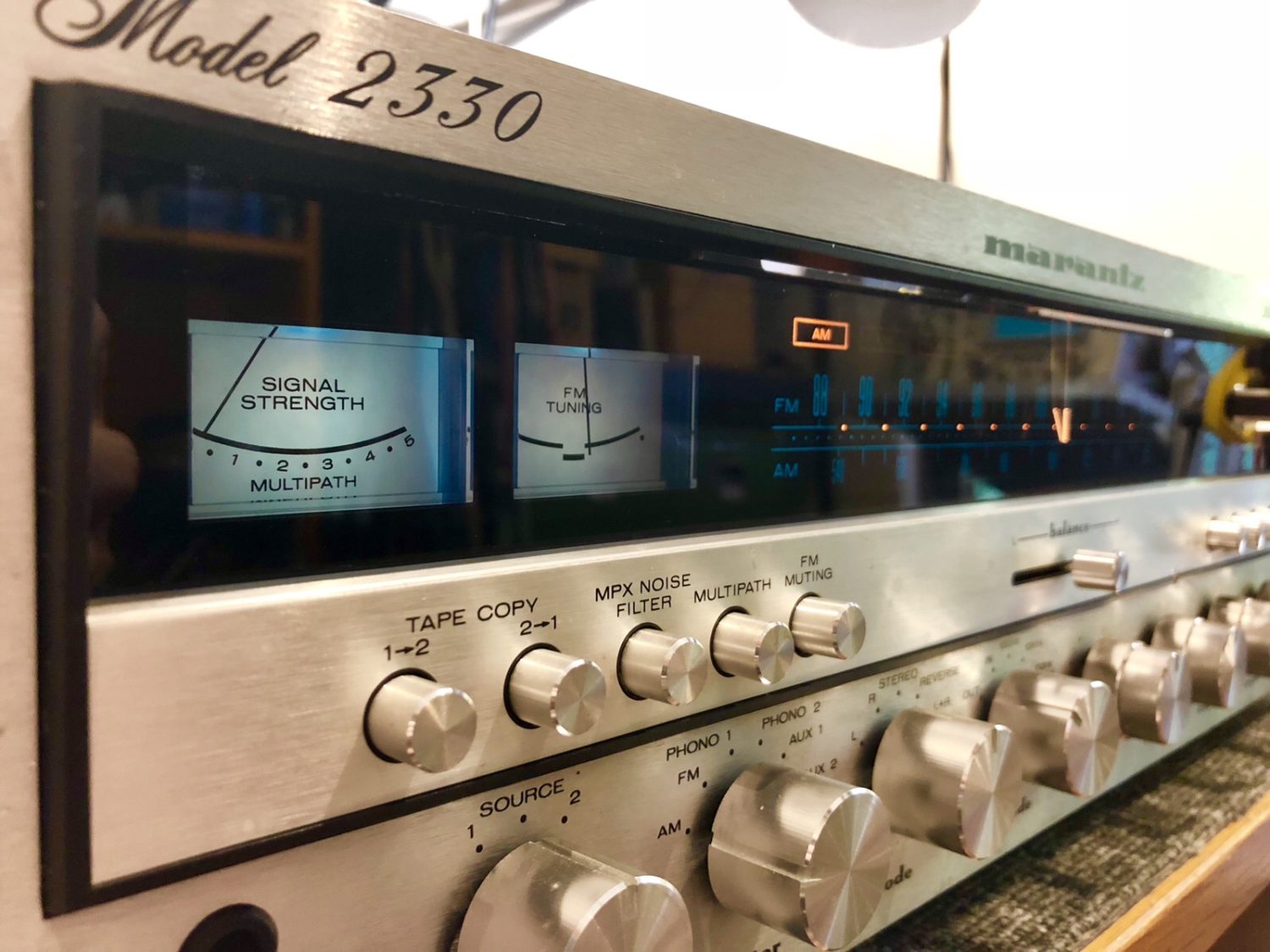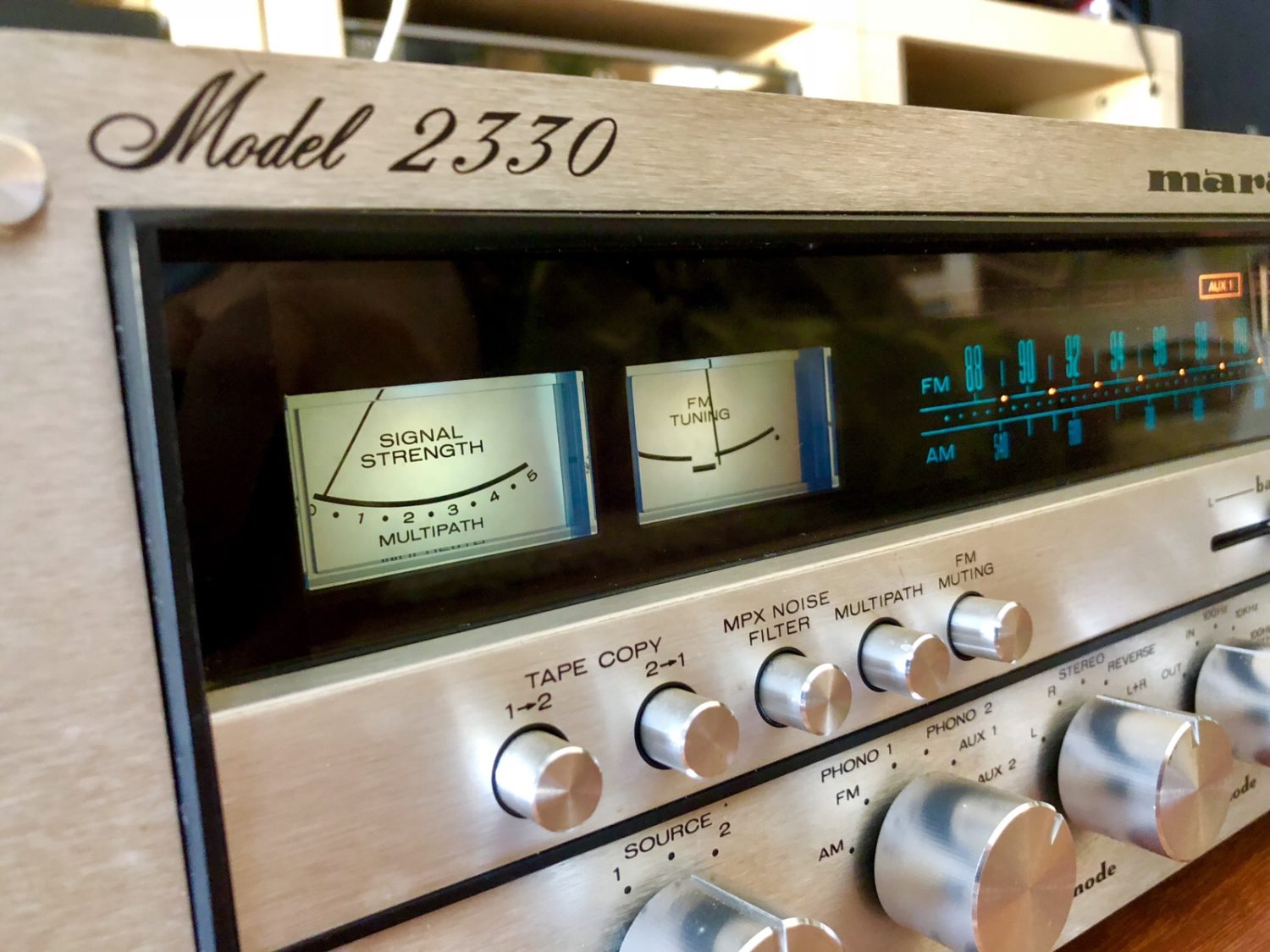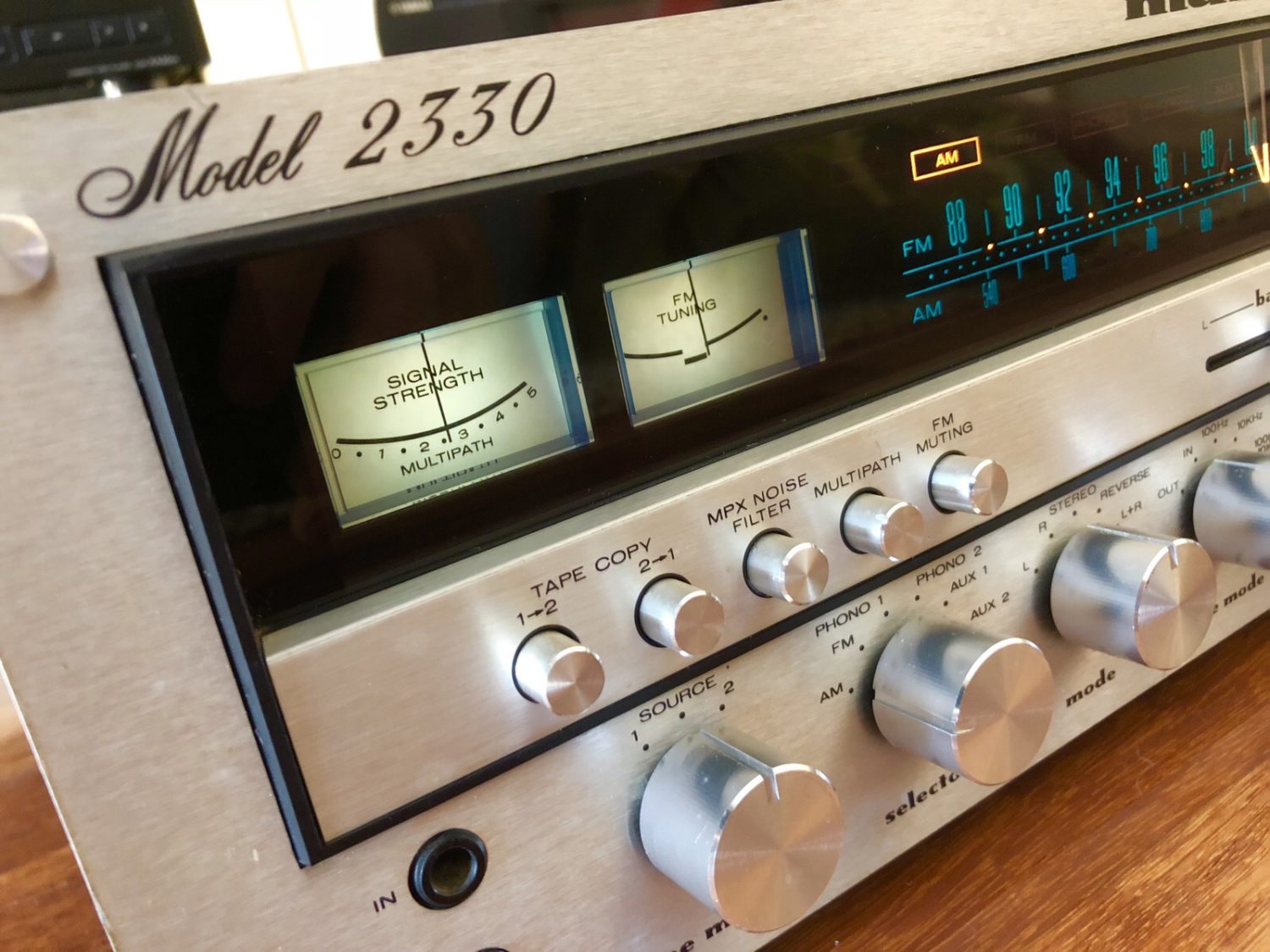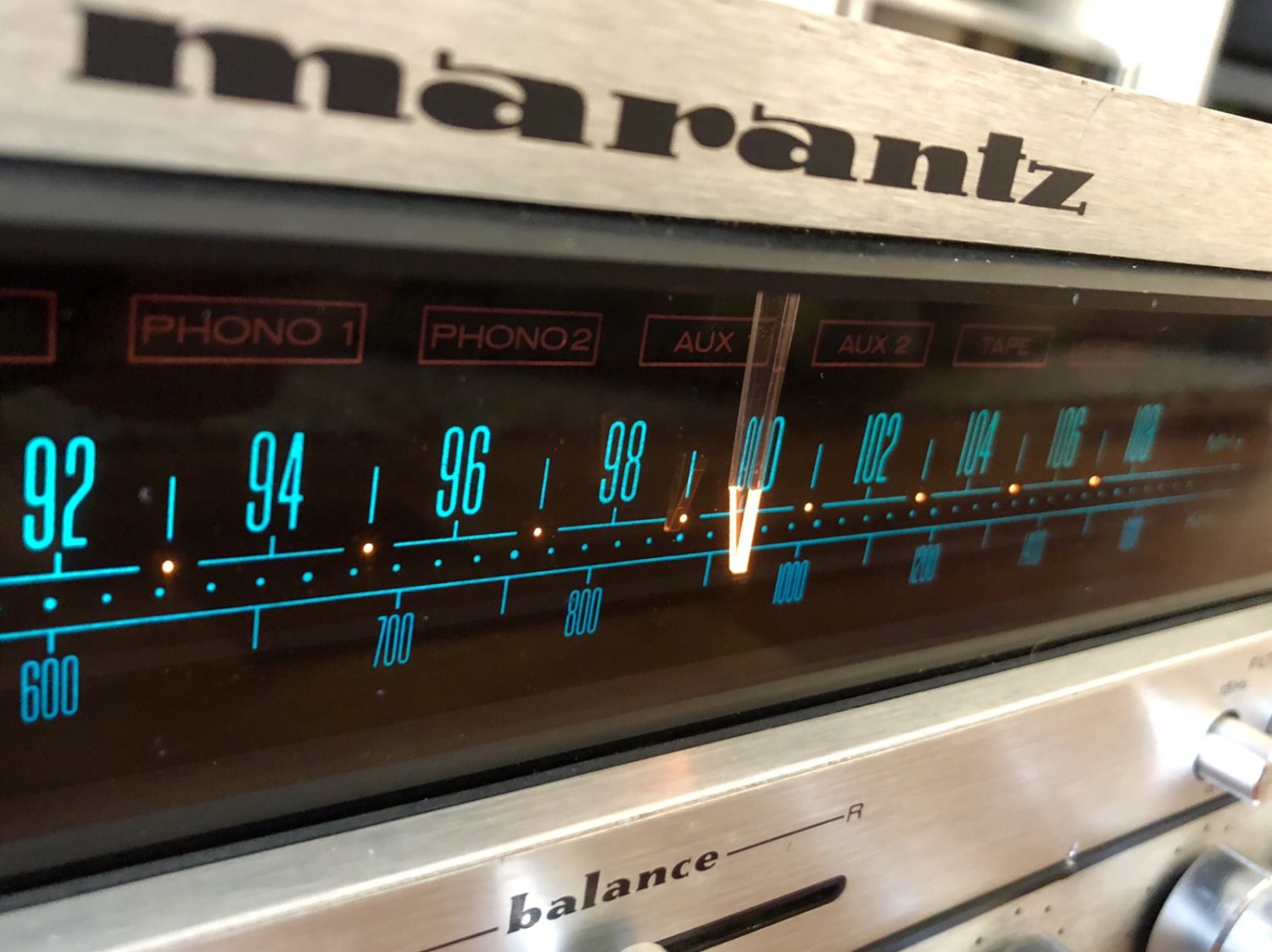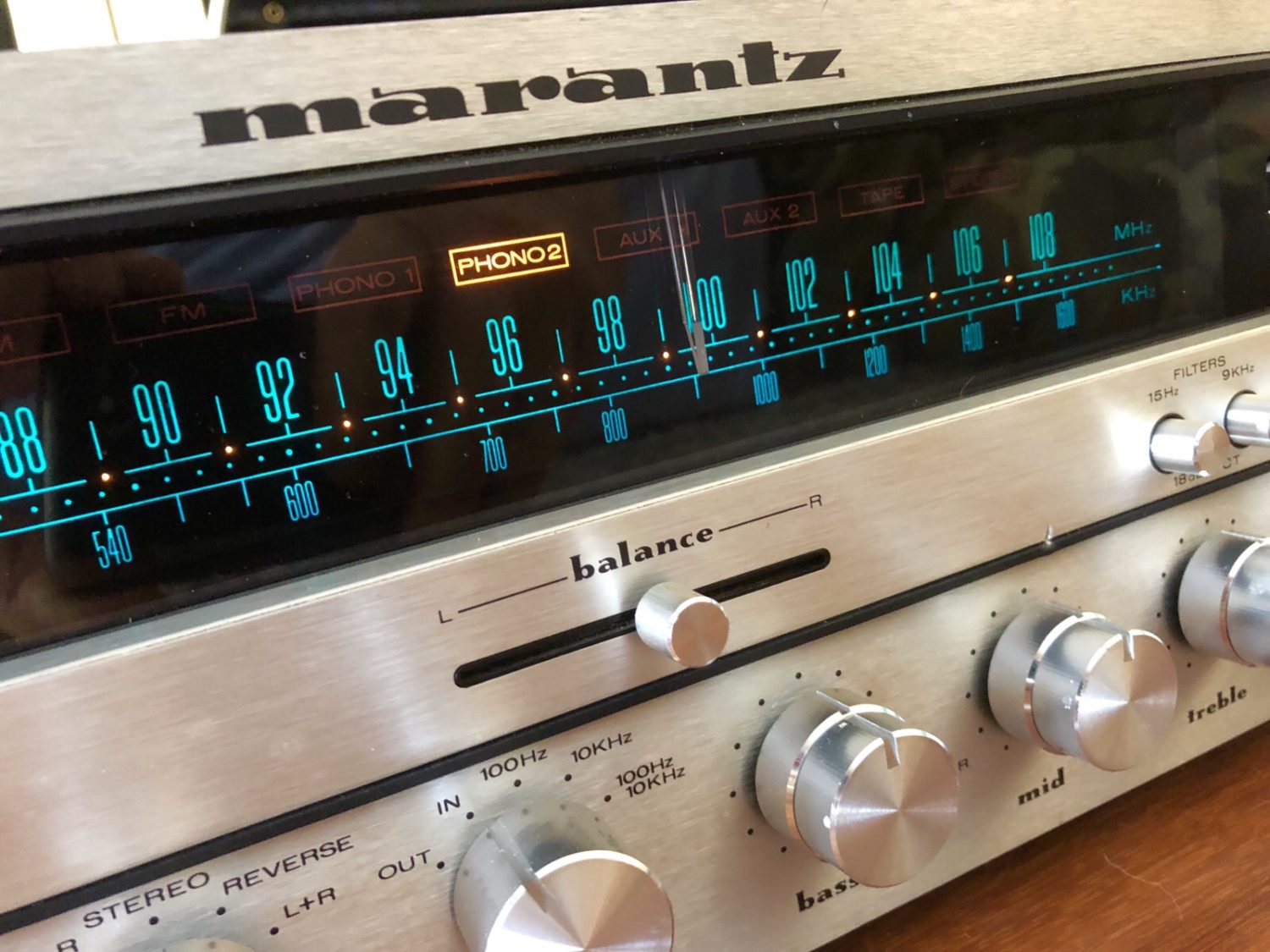 So that's it for another big restoration folks. I think you'll agree that this was a spectacularly successful restoration, beyond what most would even think possible in a case like this.
Can you believe I've already had people who've watched the video I made about this contact me to ask if they can buy this baby? I wish it was mine to sell!
Don't forget, we specialise in the service, repair and restoration of all classic hi-fi stereo equipment. If you'd like me to look over your Marantz receiver, or any other piece of classic hi-fi gear for that matter, get in touch.