Regulars will know how much I love monster receivers. The Sansui G-8000 Pure Power DC Stereo Receiver is one of the best!
The Sansui G-8000 receiver was created at a time when Japanese manufacturers were competing to produce the meanest hi-fi beasts, like this Pioneer SX-1250 I restored. The G-8000 is not quite as mean as the SX-1250, but make no mistake, the big Sansui is a real monster. A quick look at the specs over at Hifi Engine shows that this receiver puts out 120 watts per channel into 8 ohms. More information can be found at Classic Receivers.
The Sansui G-8000 features great build quality, something we normally associate with the gear of this vintage and price, no surprises so far. All major circuit blocks are located on separate boards and some inside shielded boxes, as per Sansui tradition. This is a nice touch that appears a lot in gear from this period. Sadly, we rarely see it now.
Sansui G-8000 Specifications
Thanks to HiFi Engine
Tuning range: FM, MW
Power output: 120 watts per channel into 8Ω (stereo)
Frequency response: 5Hz to 50kHz
Total harmonic distortion: 0.03%
Damping factor: 60
Input sensitivity: 6mV (mic), 2.5mV (MM), 150mV (DIN), 150mV (line)
Signal-to-noise ratio: 78dB (MM), 95dB (line)
Channel separation: 60dB (MM), 70dB (line)
Output: 150mV (line), 43mV (DIN), 1V (Pre out)
Speaker load impedance: 4Ω to 8Ω
Semiconductors: 104 x transistors, 70 x diodes, 11 x FET, 7 x IC, 10 x LED
Dimensions: 560 x 201 x 475mm
Weight: 24.6kg
Finish: simulated walnut grain
Considerations
One thing worth noting with this design is that Sansui uses a lot of board-to-board interconnects. These are nicely executed with gold-plated pins in most cases, but the connectors were quite loose in this receiver. Also worth noting is the incredible complexity of a piece of analogue engineering such as this. There are so many switches, rotary controls and wiring, all of which accumulate dust and dirt over time and can cause problems.
The issues with this Sansui G-8000 related to these connectors, controls and dirt, as well as some not very clever previous repair work. According to its owner, one channel was cutting out intermittently and the controls were noisy. I found loads of dirt, excessively high DC offsets in both channels and idle currents set to almost zero in both channels.
Service
Servicing the big Sansui involved cleaning and lubricating all of the switches and controls. It's important to use quality cleaners and lubricants for this. I use a range of products that suit different types of controls. These include solvents like isopropyl alcohol, Kontakt 40 and 60, and Caig DeoxIt.
I systematically remade every board-to-board interconnect I could get to; some were clearly very loose. I then powered the receiver up and let her idle for an hour or so, before adjusting DC offsets to zero in each channel and setting the bias to 16mV.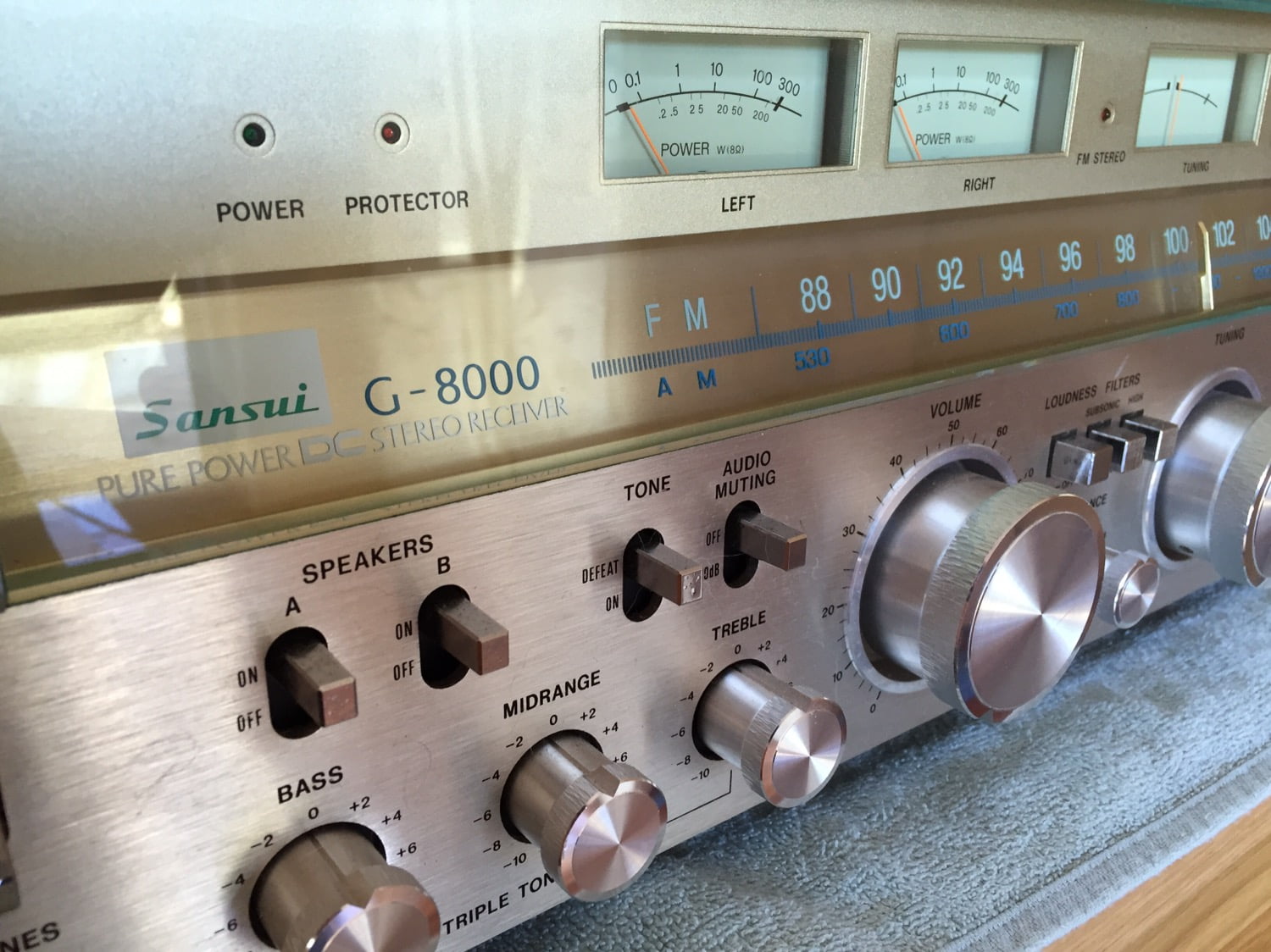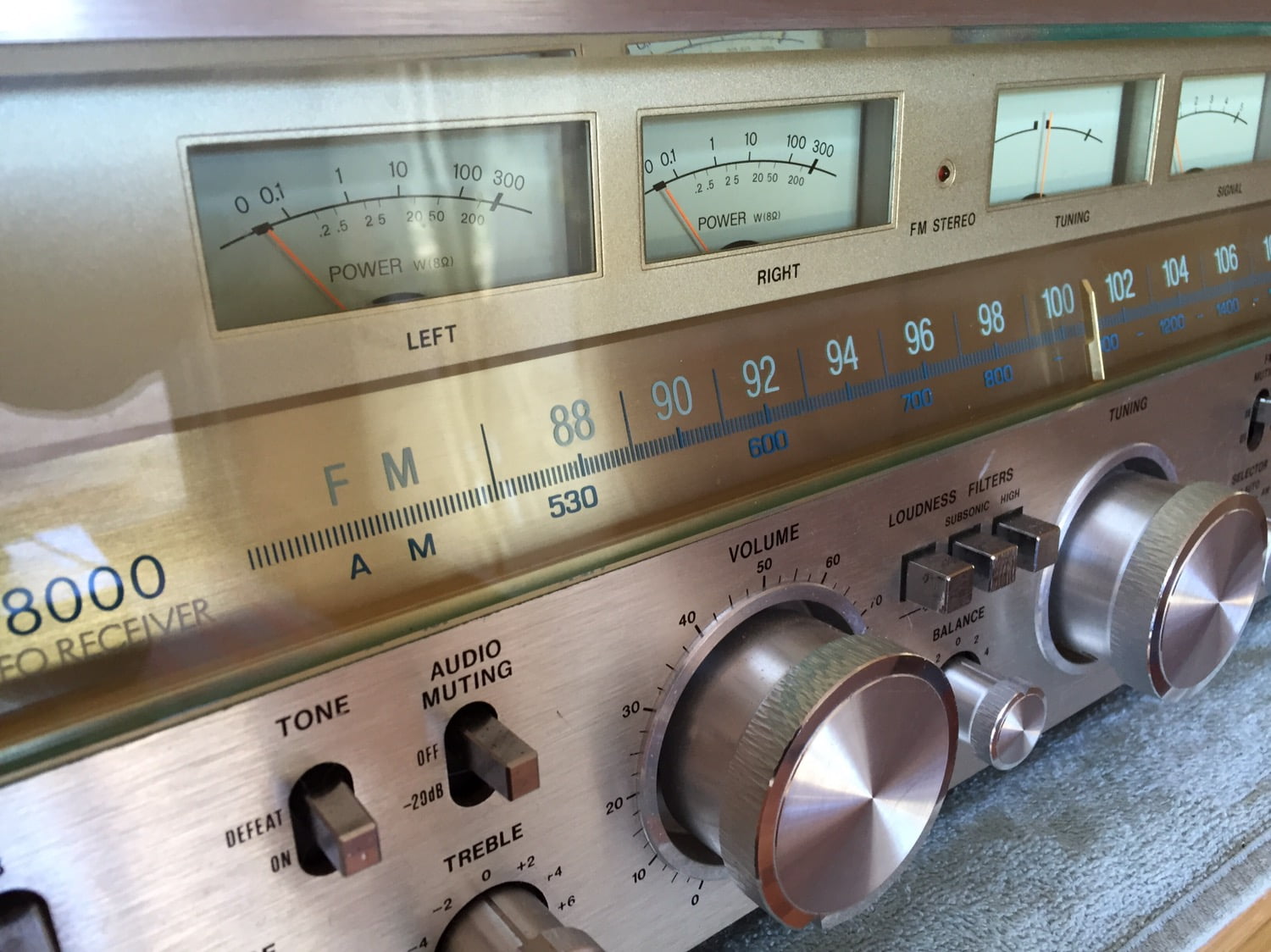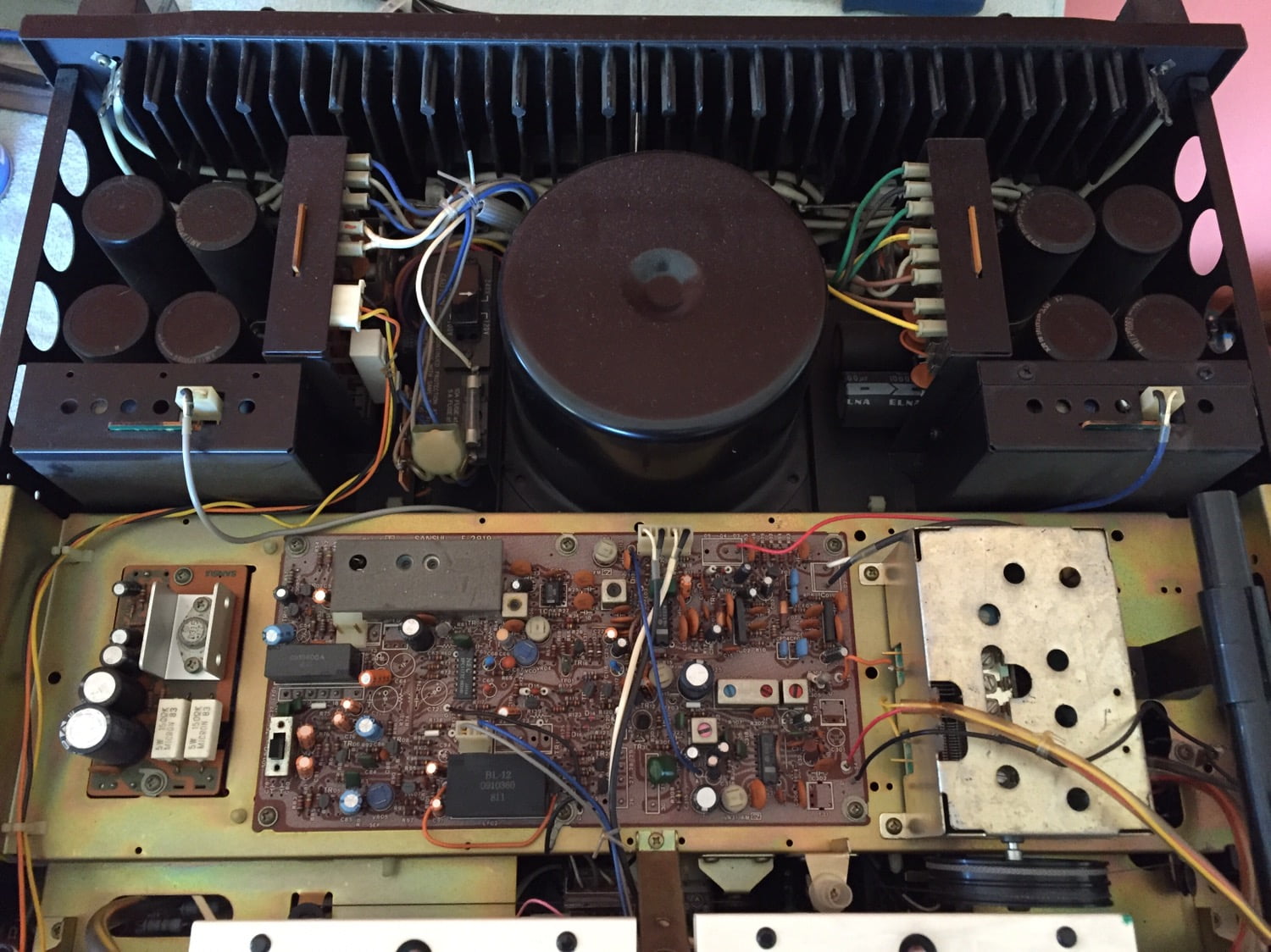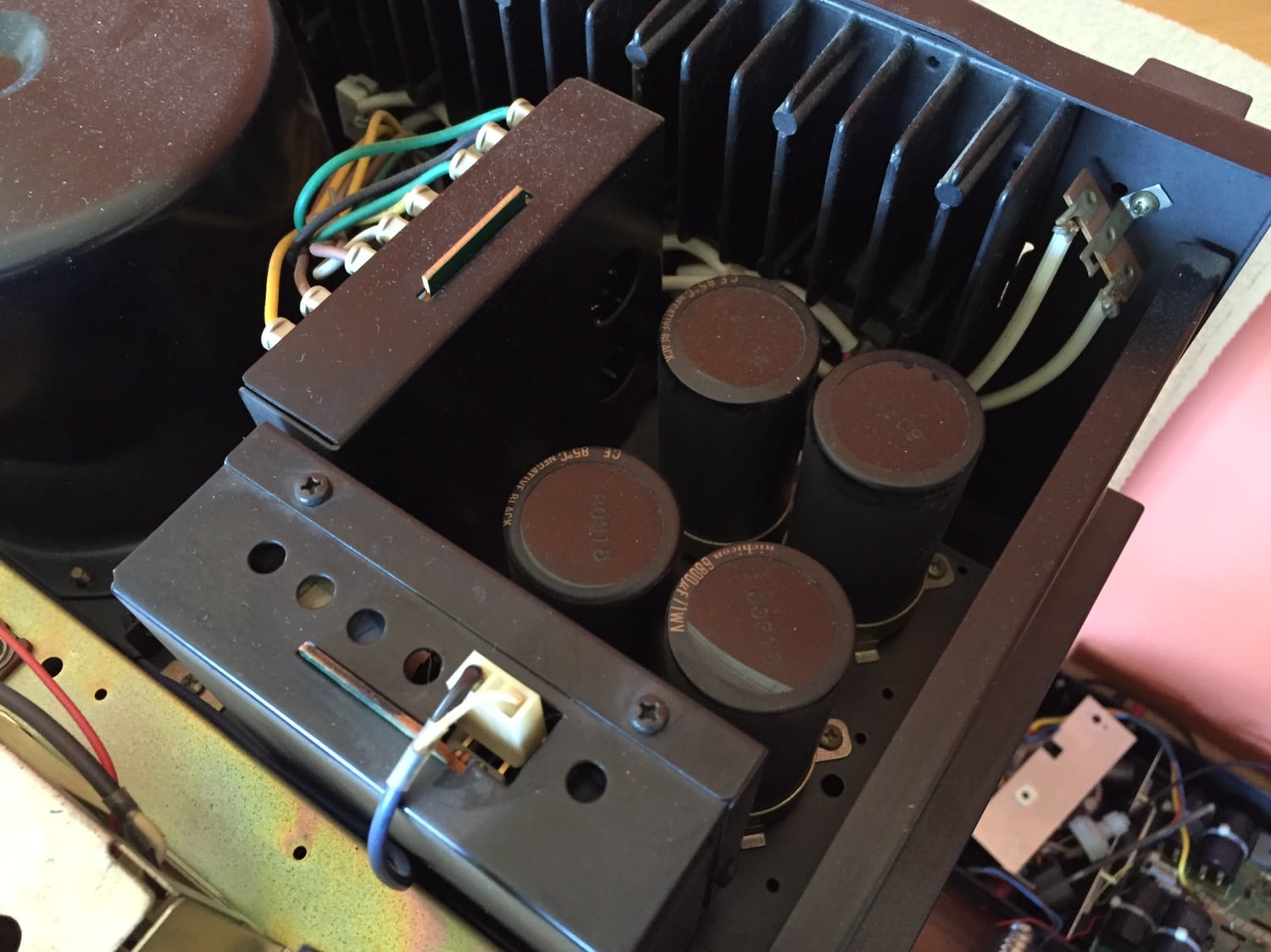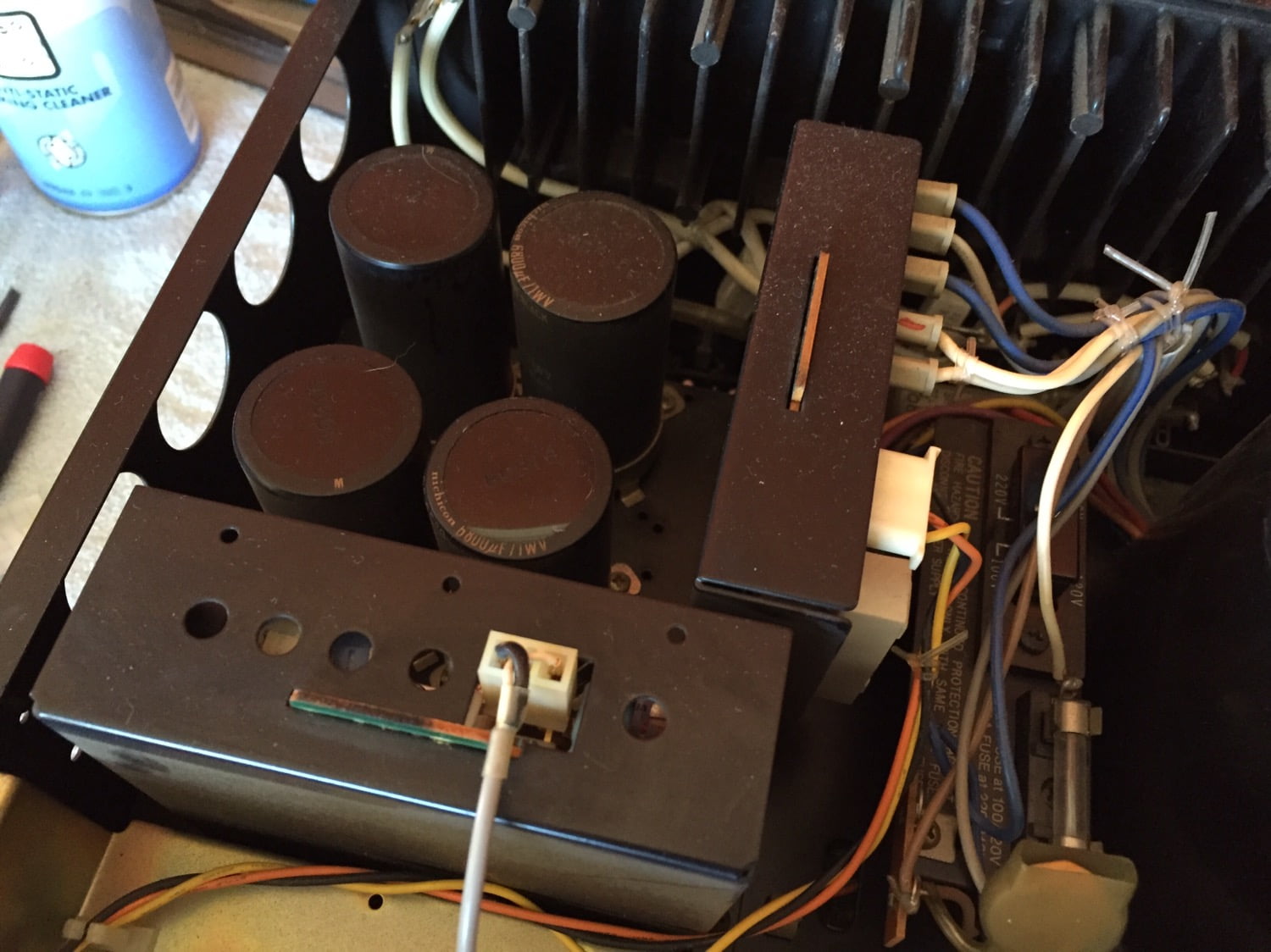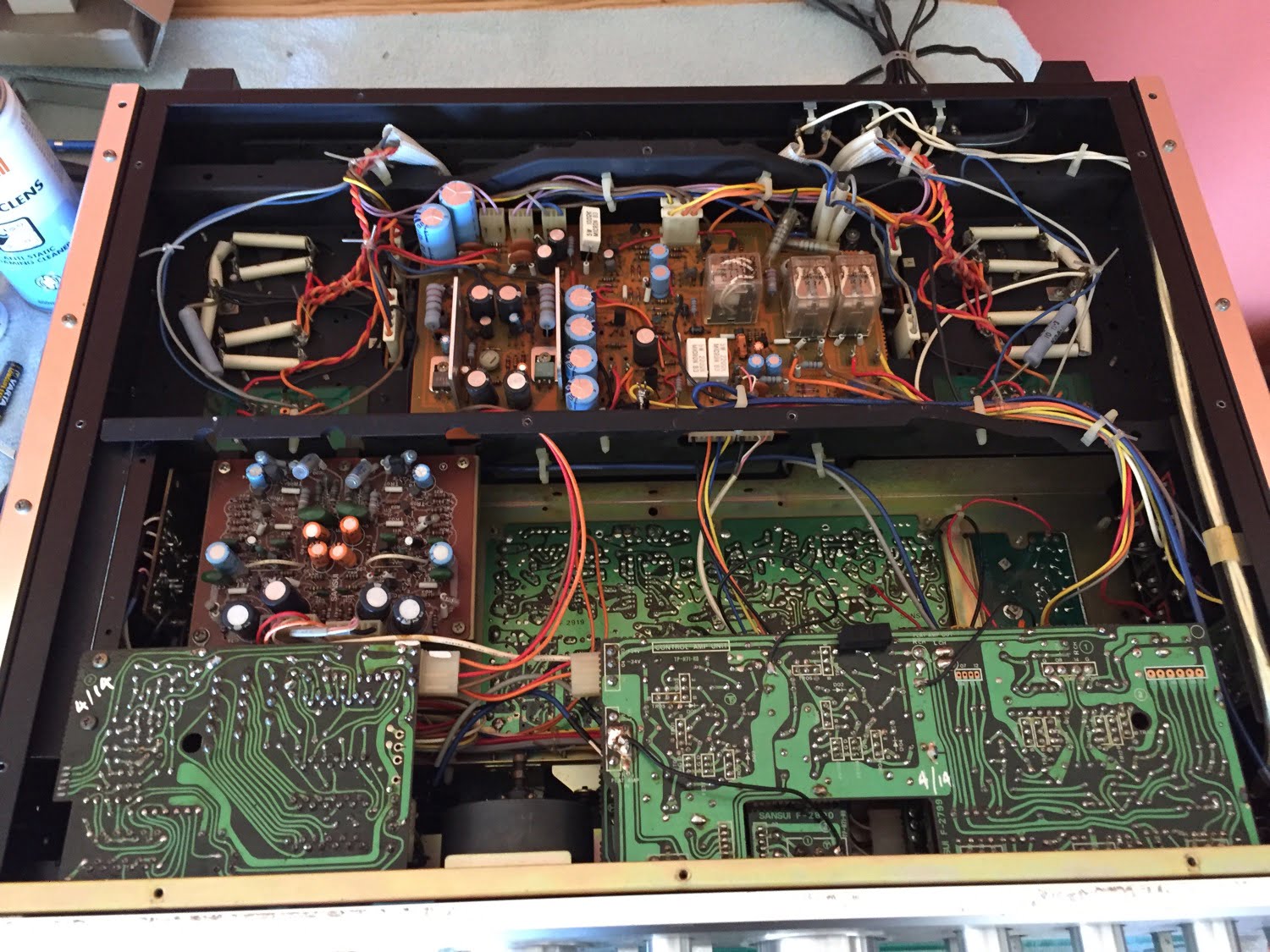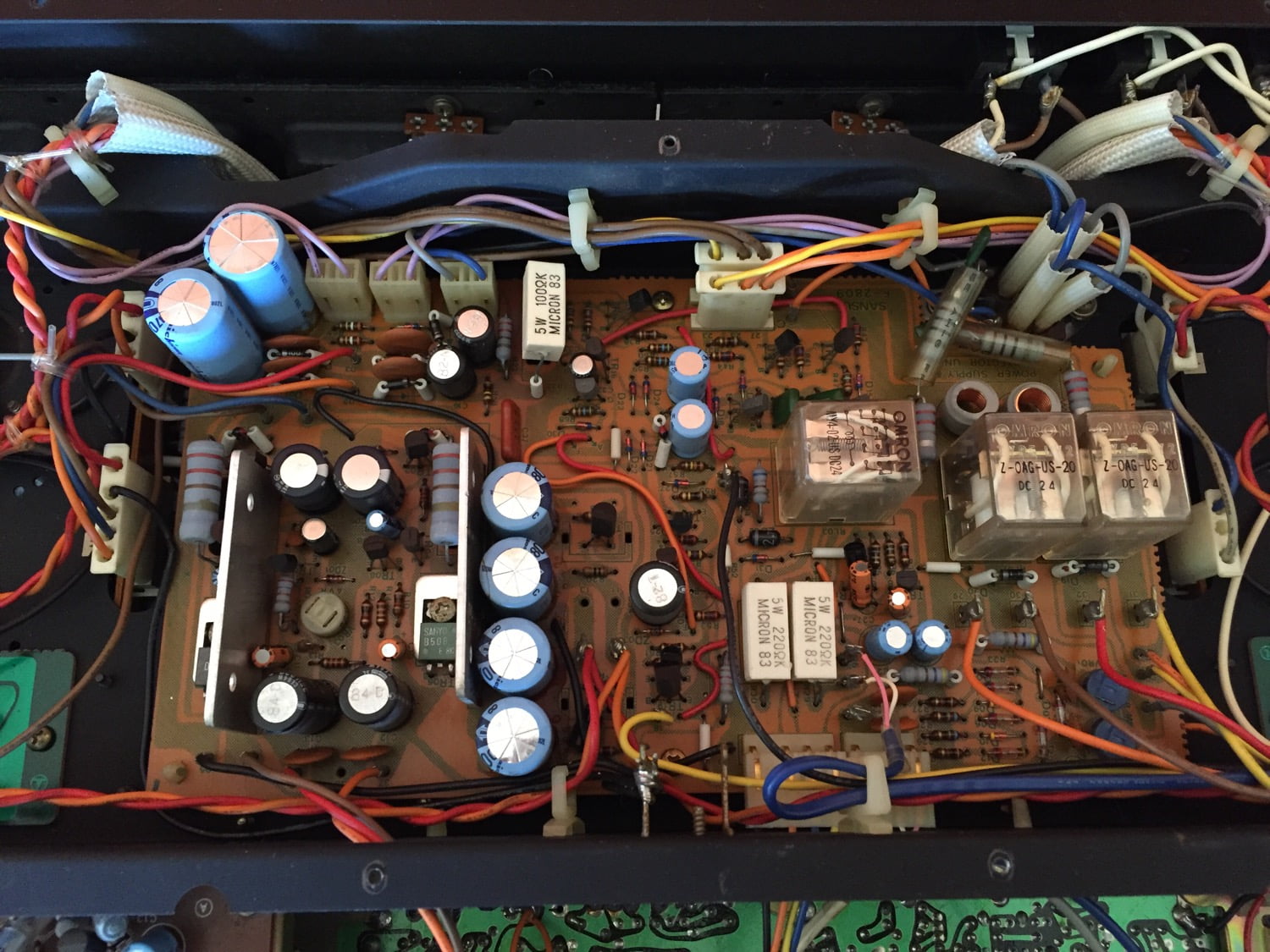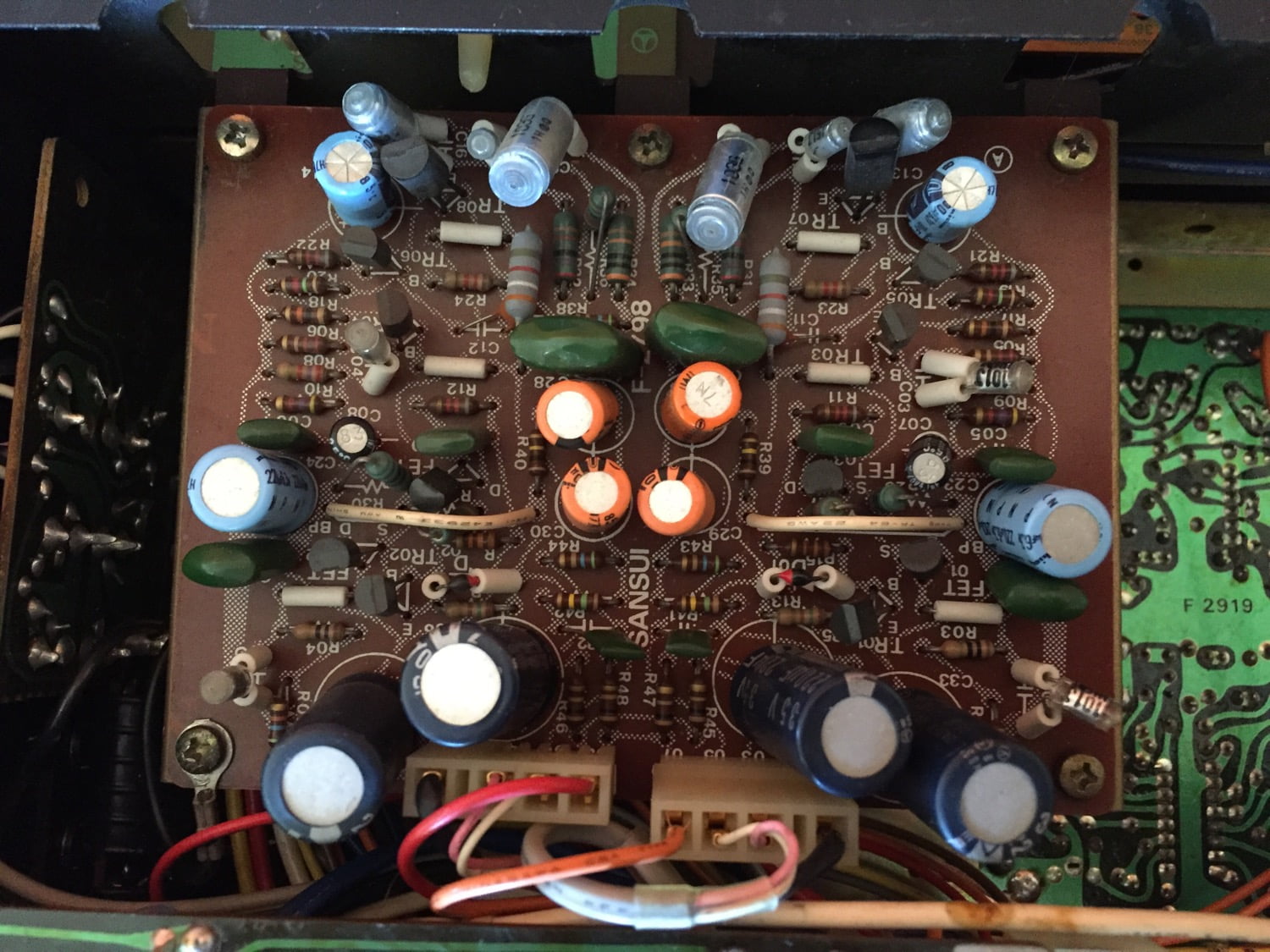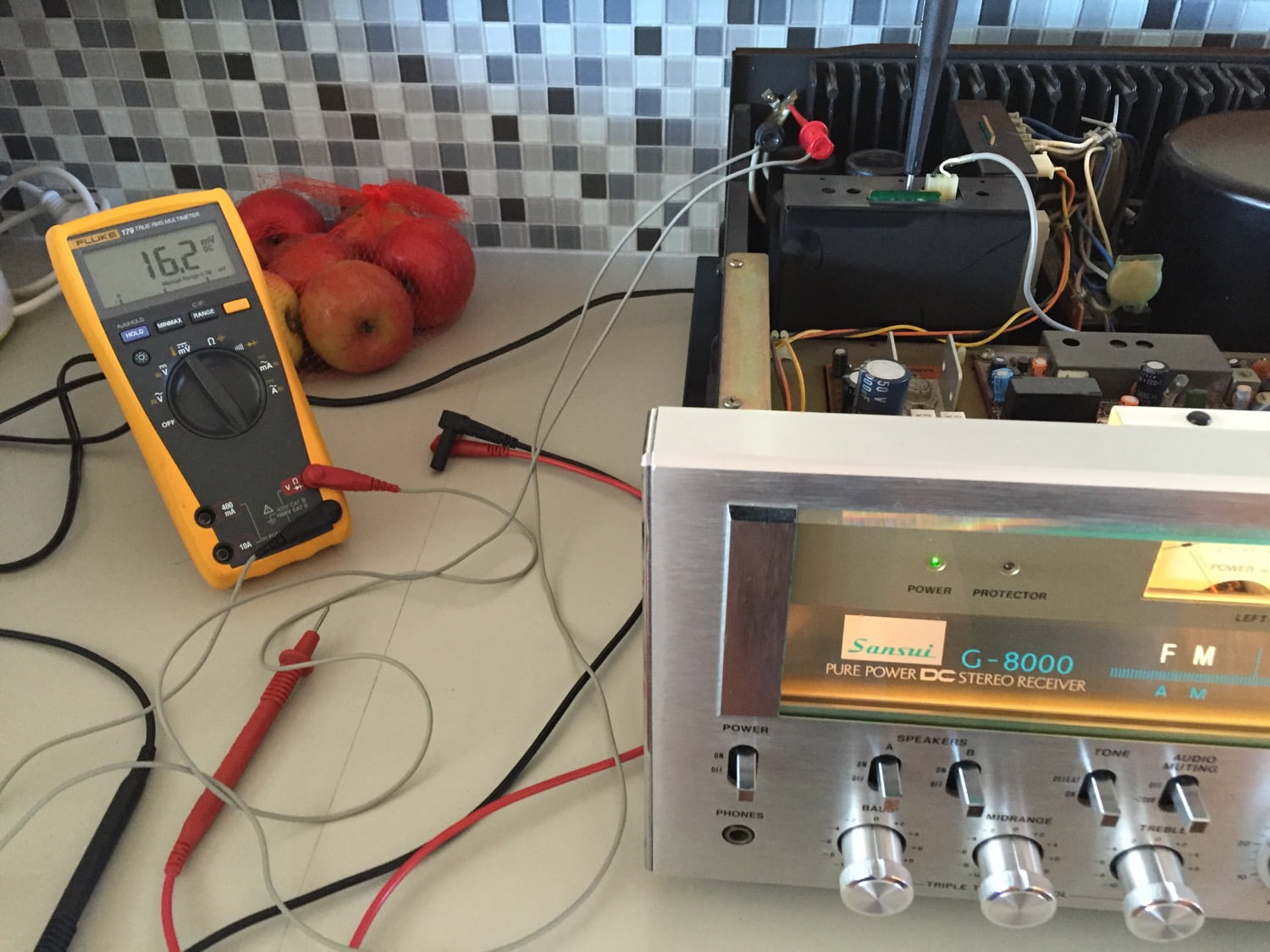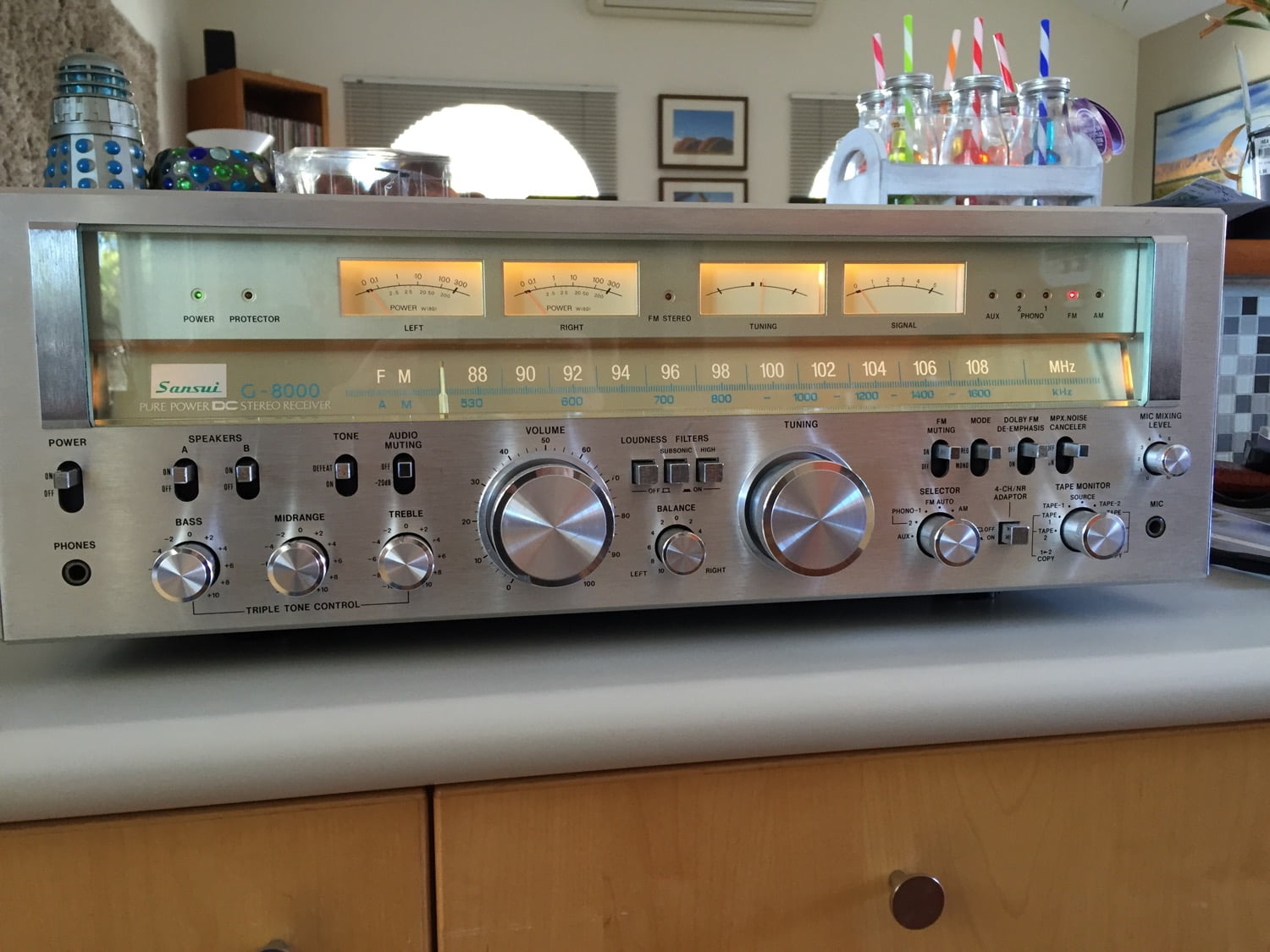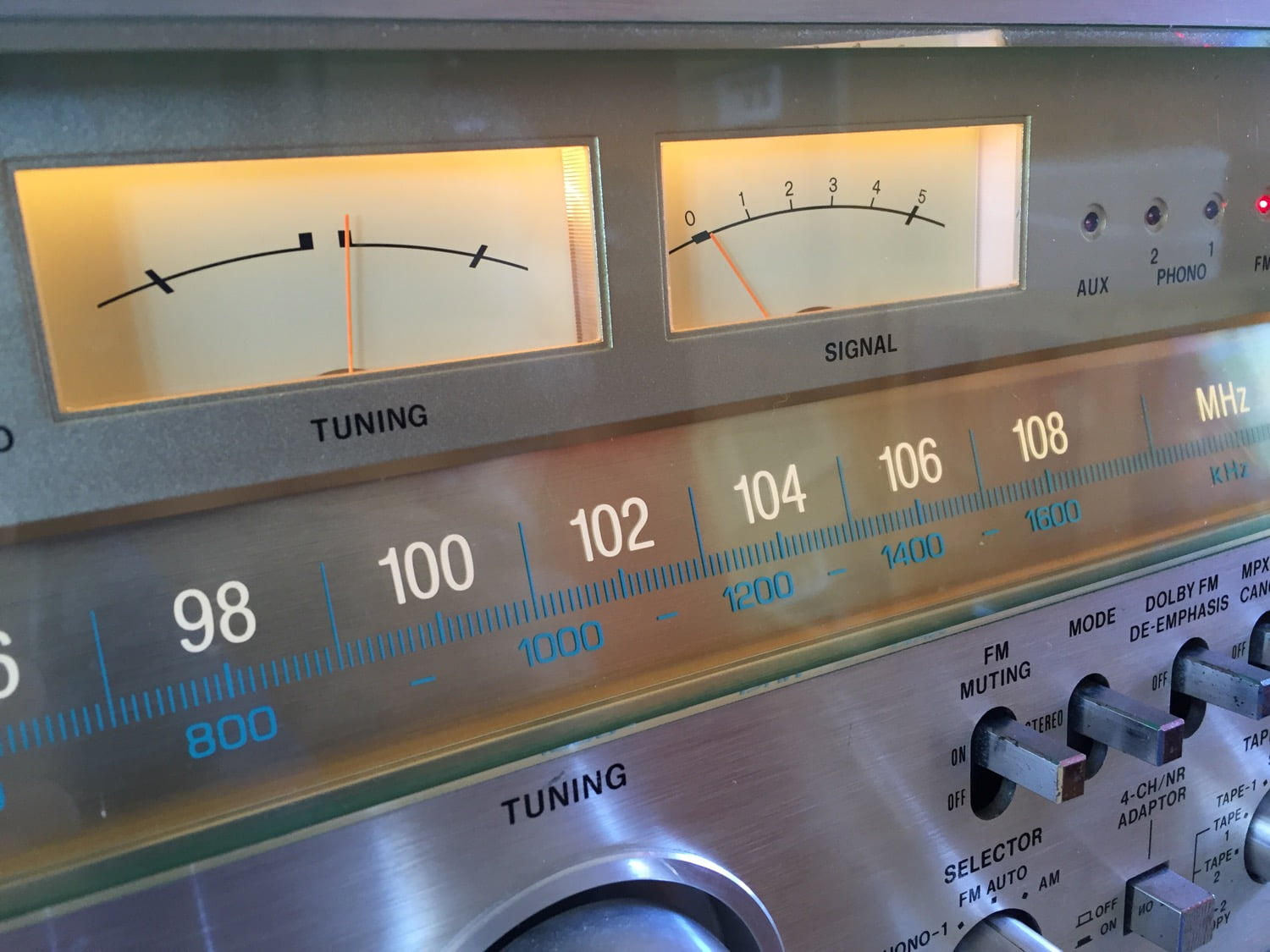 Results
This stunning Sansui G-8000 certainly sounds much better than she did, with bias current correctly set and no DC biasing the speaker voice coils as it was. The intermittent channel issue has gone, along with the other gremlins and she now works perfectly and sounds great.