I have just finished servicing and aligning this beautiful Sansui TU-717 AM/FM stereo tuner. 
My customer Tim recently gave me the task of restoring his lovely Sansui AU-717 – you can details of this restoration here. Tim's matching Sansui TU-717 tuner was in its original box, complete with unused original accessories, although the tuner itself showed some signs of having been lightly used. It had also unfortunately been in a smoking environment and I had it airing to reduce the smell emanating from the inside…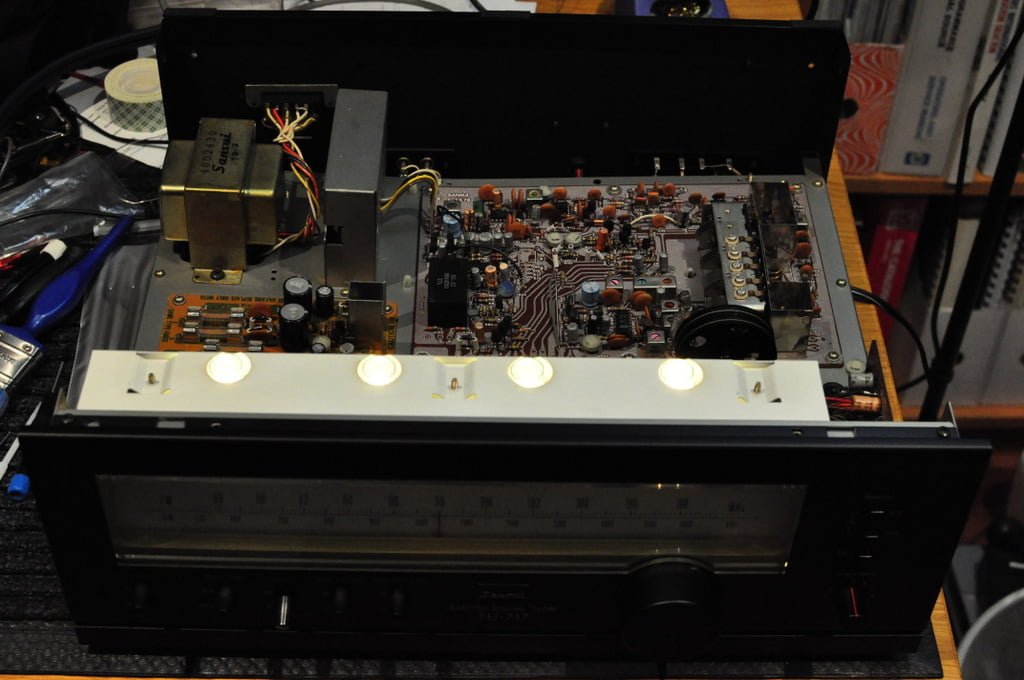 That minor concern aside, electronically and mechanically, the tuner is perfect. Before alignment, distortion hovered around 0.2%. After alignment, using my laboratory-grade test and measurement equipment, I reduced distortion down to 0.07%, a worthwhile improvement. This is the sort of improvement I can usually bring with most analogue stereo tuners, by carefully aligning them to the manufacturer's specifications. Most have never been aligned, let alone had an alignment completed with the sort of test and measurement equipment I have at my disposal.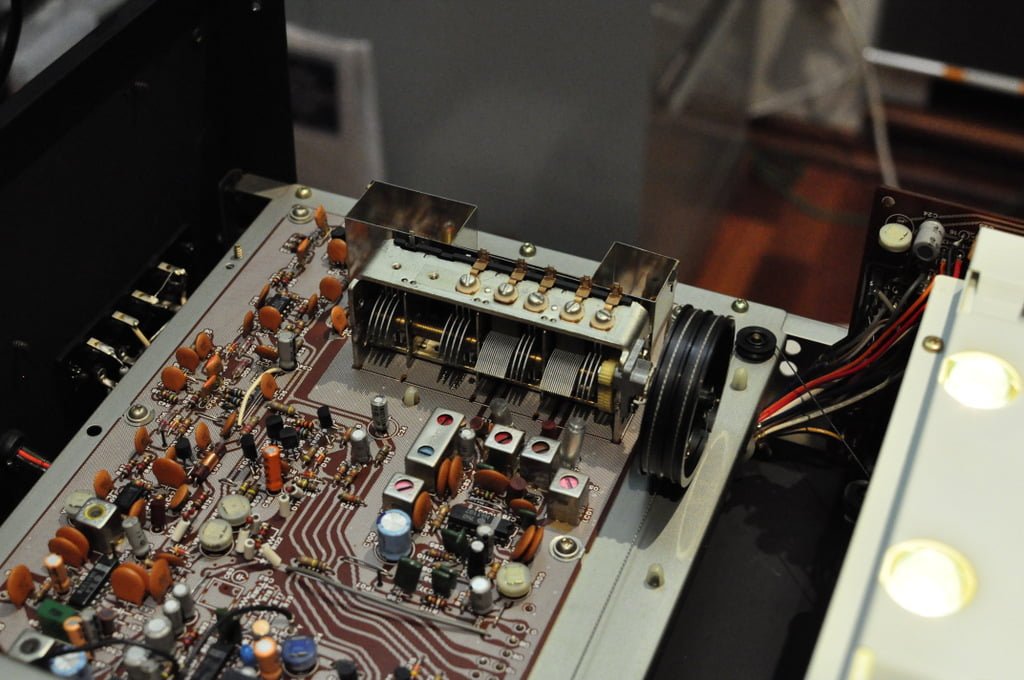 If you have an analogue FM tuner that you would also like to have aligned, please send me an email or fill out the form on my contact page. I would be very happy to assist as perhaps the only specialist working on analog AM/FM tuners here in Perth.