The infamous Sansui corrosive glue problem is one that affects many vintage hi-fi amplifiers and other equipment. Resolving the issues caused by this glue is time-consuming, but essential.
You may be familiar with the scenario – over time, your favourite Sansui (or other) amplifier starts to develop faults. Maybe it won't come out of protection, or maybe a channel becomes intermittent. These sorts of problems have many causes, but one common one is the infamous Sansui corrosive glue.
The Glue
Most equipment manufactured by Sansui, and others, during a certain period in the '70s and '80s, will be affected by a nasty, corrosive glue compound. It's called polychloroprene and, in certain situations, it literally eats through components like an acid. It literally becomes corrosive glue.
Polychloroprene has been around for a long time – since 1931 in fact. It's a powerful and long-lasting contact adhesive used in many industries. You can read more about polychloroprene and its properties in this fascinating article.
Many electronics manufacturers used polychloroprene glue to secure capacitors to circuit boards. It effectively reduces vibration and therefore improves sonic performance and reduces the risk of vibration damage.
However, it seems long-term testing to see what would happen to the parts held down by the brown glue wasn't done. The result is a huge number of problems caused by the glue eating through components in gear from this period.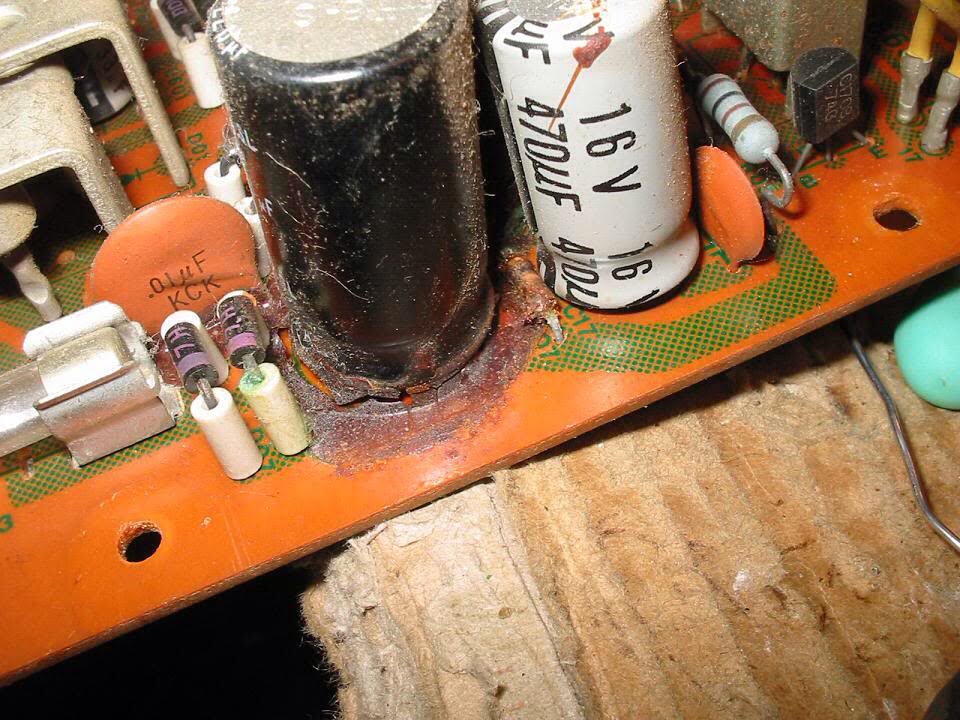 The Problem
That's right, the glue these manufacturers used is corrosive. I'm sure this was not well understood at the time, but it creates big problems. What happens is that the glue, whenever it touches tin-plated copper legs of components, literally eats through them.
This can be so bad that I've worked on gear where components have literally fallen off the board when I've touched them. The amplifier I was working on when I originally I wrote this article was no exception, several parts were so badly damaged they were just hanging off the board.
Affected Equipment
I wish I could say this is just a Sansui corrosive glue problem, but it's not. Various manufacturers, notably Sansui, Luxman, Marantz and others used it extensively. There's no doubt that Sansui loved this glue, it causes havoc in virtually all of the AU series of amplifiers, plus a whole bunch of other stuff they made. But it's also found in a whole bunch of other gear, especially from Japan.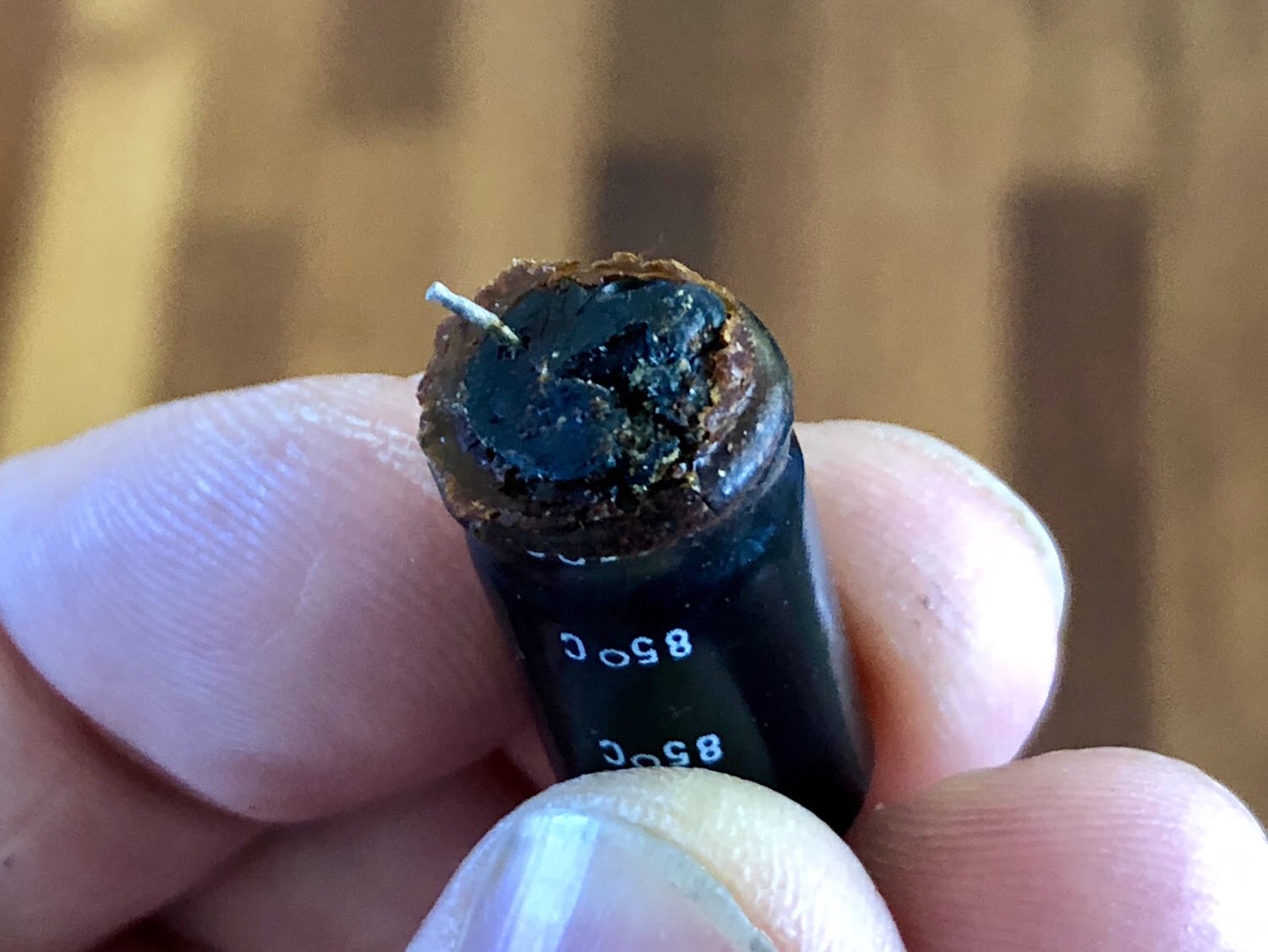 The Solution
This corrosive polychloroprene glue will destroy circuit board traces, eat through component legs and even dissolve the parts themselves. Anywhere you find this dark brown glue, it must be carefully removed from boards and parts.
If the glue is hard and crumbly, I find it easiest to scrape it off with a hard tool, like a flat blade screwdriver for example. If the glue is still pliable, it can be much more difficult to remove. Often a combination of acetone and a scraping tool will work best in these situations. The idea here is to soften and loosen the polychloroprene before scraping it off.
However you remove it, leave as little remaining as possible. You must also carefully examine the leads of any parts that have been exposed to this compound for signs of corrosion. Replace affected parts where necessary and if in doubt, err on the side of caution and replace the part.
The Sansui AU-717 amplifier I restored for my customer and which prompted me to originally write this article needed many new parts.