The Technics SL-10 direct-drive turntable continues Technics' tradition of innovation and beautiful design. Find out why the SL-10 is one of the best vintage turntable buys today.
The Technics SL-10 direct-drive turntable represented the pinnacle of design, engineering and product marketing when it arrived to market in 1979. It truly re-defined what could be done and therefore what the consumer expected in the vinyl replay space. In this article, I take a good look at what makes the SL-10 so special.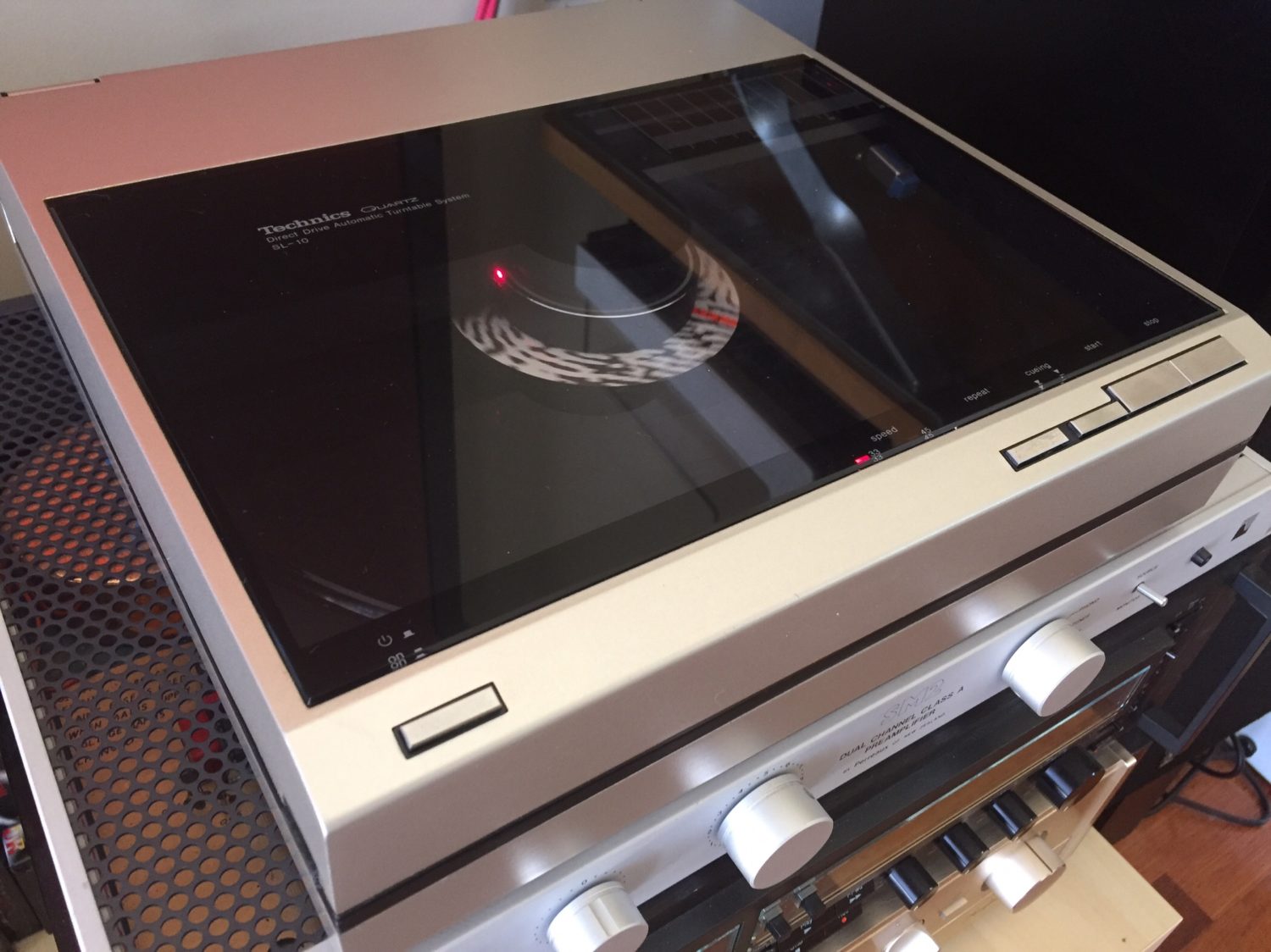 Ground-Breaking Design
The SL-10 was the first linear-tracking turntable to feature direct-drive and was a radical departure from conventional design. The SL-10 has the same width and depth dimensions as an LP record jacket, tiny for a fully-featured turntable.
Yet within this compact package are a computer and precision tonearm drive system. It was part of a luxury range of micro-hi-fi equipment, all built to the same high standards. A typical Technics system of the time, including an SL-10, looked like this: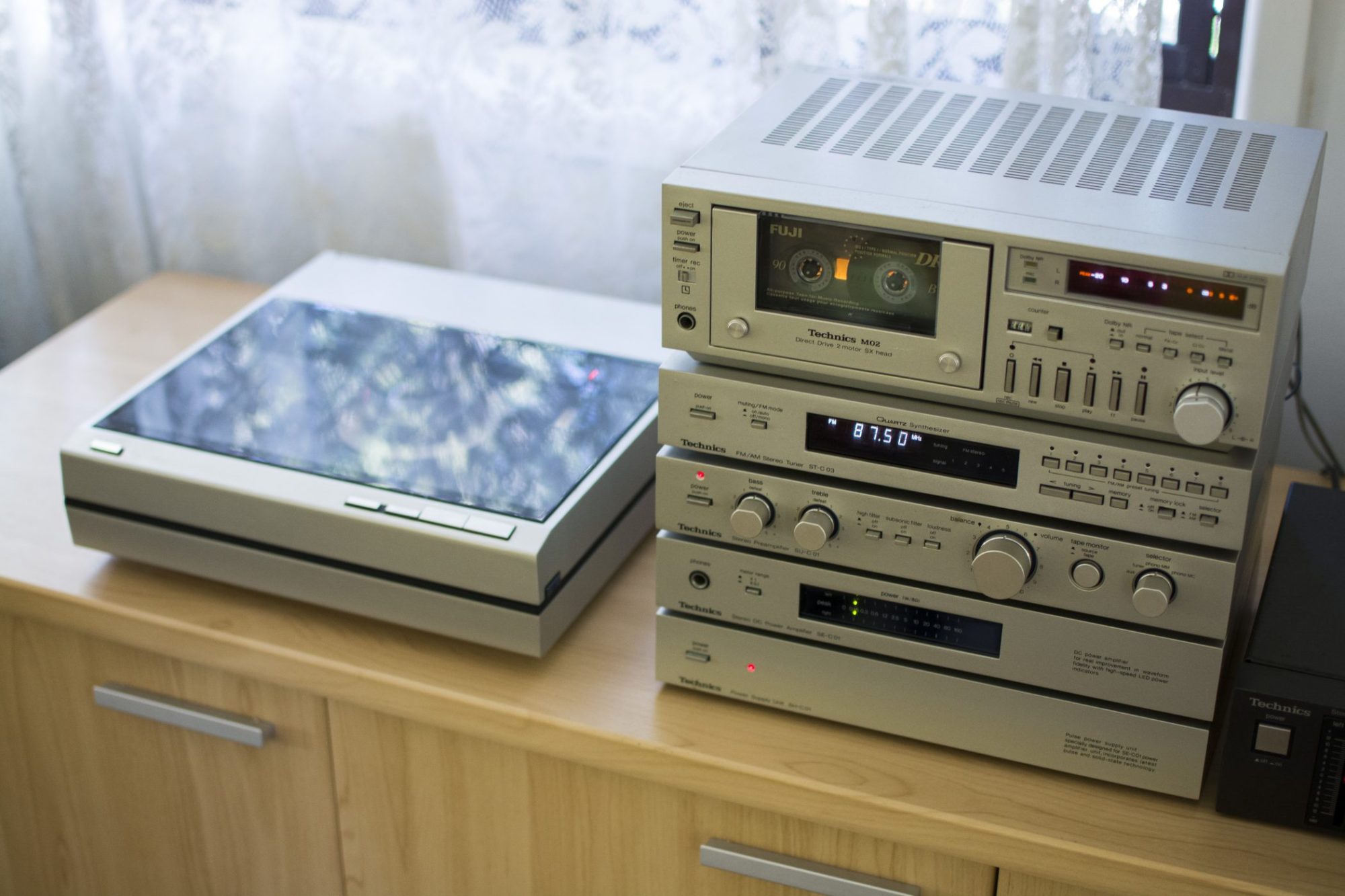 The deck features a gimbal-suspended linear-tracking tonearm and originally included a high-grade moving coil cartridge and a built-in MC phono preamp to allow its use in more modest systems. Computer control systems allow foolproof operation of the deck, without ever having to touch the tonearm. In practice, this means fewer "Oops, I broke the cantilever again" moments!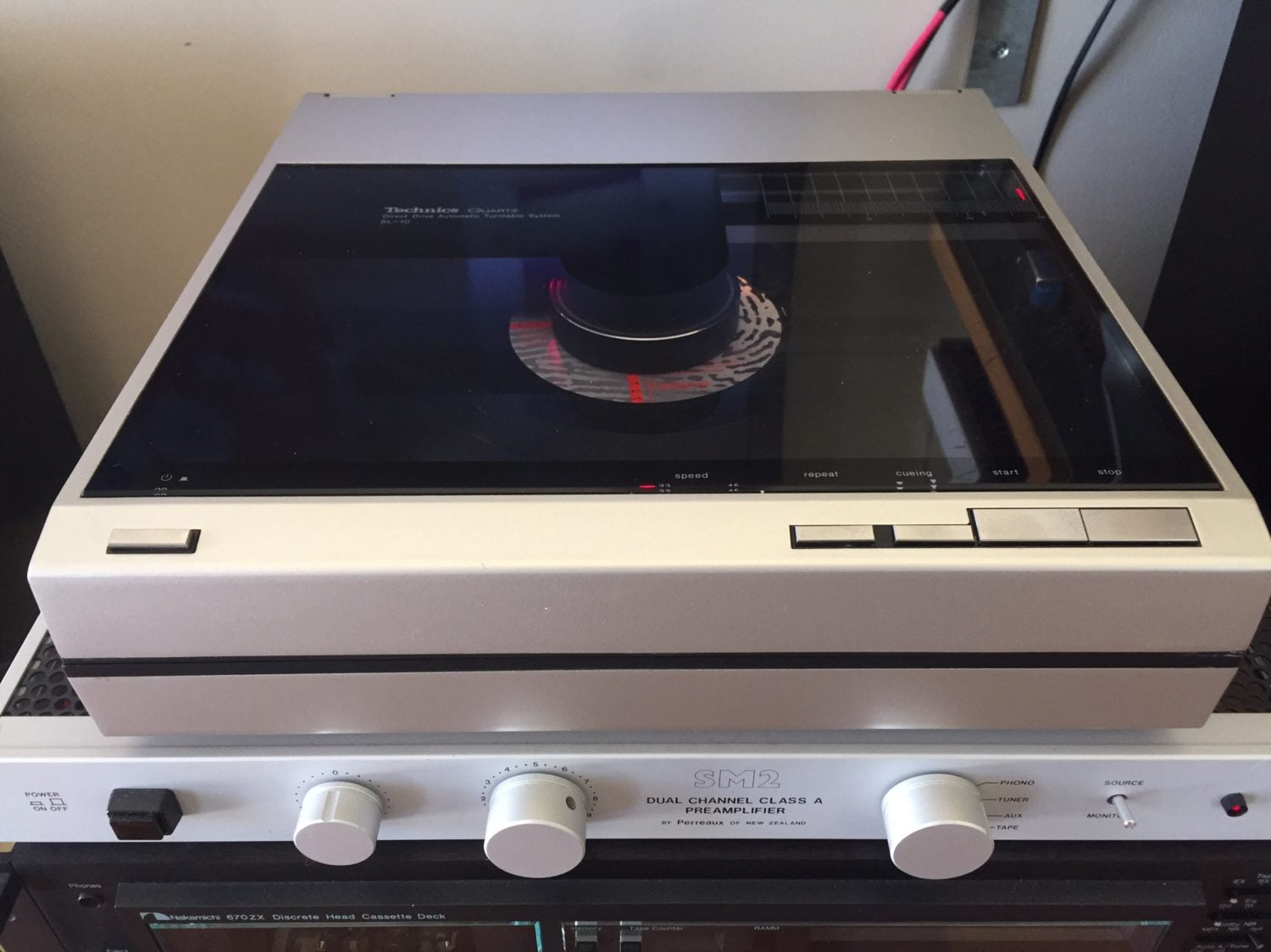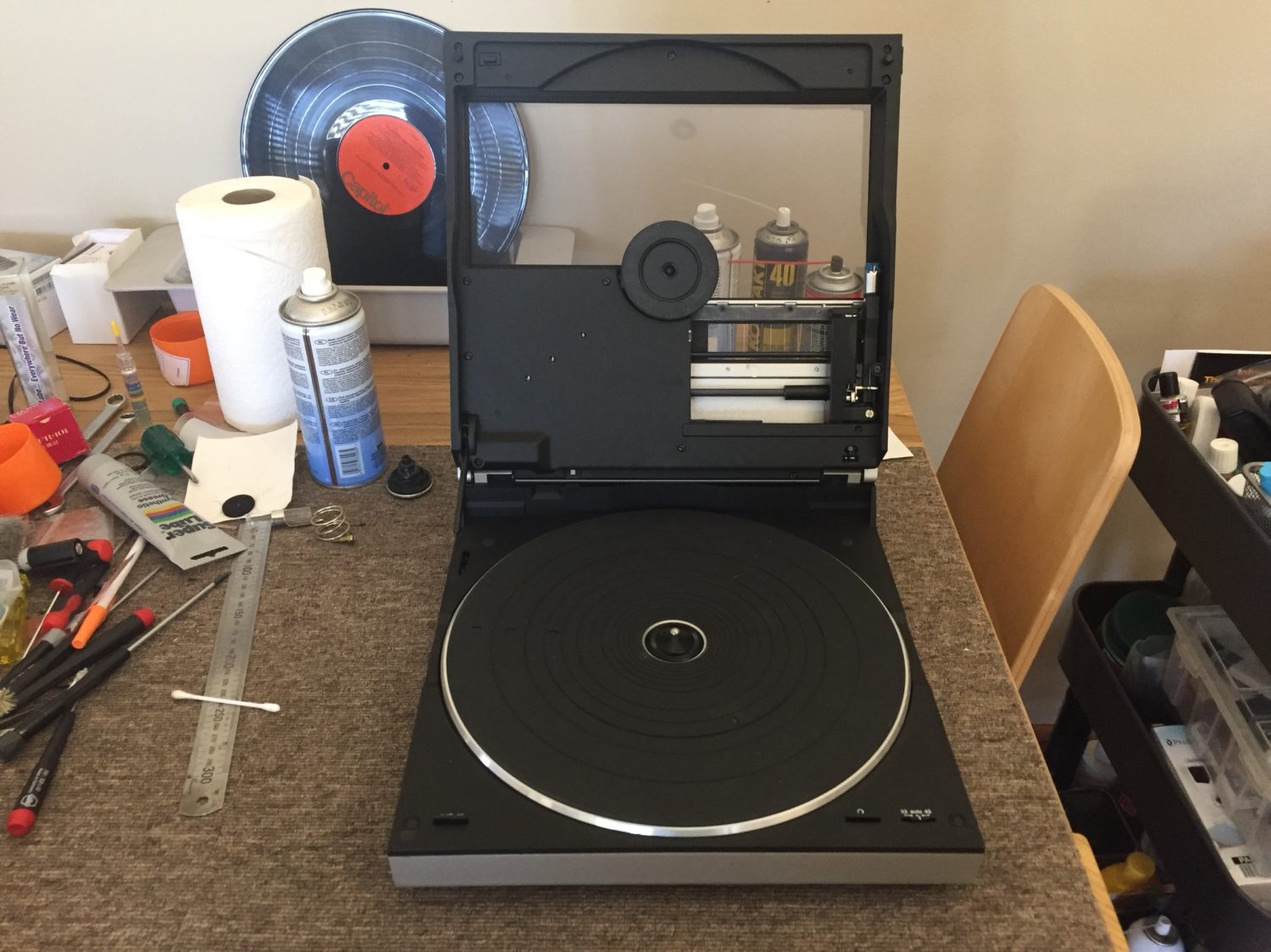 The heavy die-cast aluminium chassis, dynamically balanced aluminium platter and sealed design combine to produce an excellent user and record-playing experience. The SL-10 also came standard with Technics' excellent EPC-310MC moving coil cartridge. The EPC-310MC is an excellent cartridge, featuring ultra-low moving mass and boron cantilever, but is sadly long since out of production.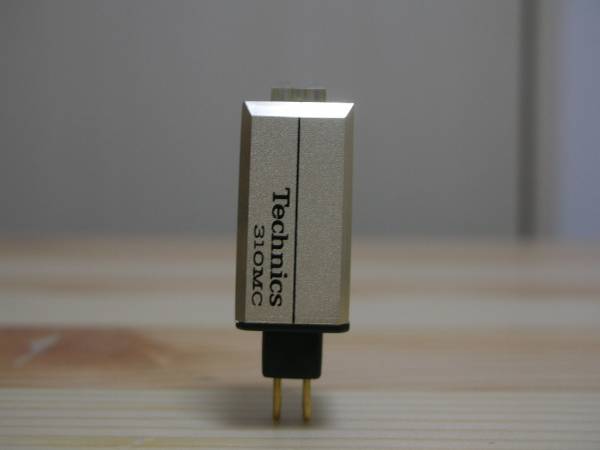 Impact
Think about the turntable market in 1979. The SL-10 looks space-age now, so how do you imagine it looked then..?! The Brits and Yanks were busy churning out cookie-cutter belt-drive decks, which compared to the SL-10 were like a Timex is to a Rolex.
Don't get me wrong, there were some innovative products at the time. The original Rega Planar 3 springs to mind as one excellent example. Even the Planar 3 was considered radical at that time though and if that deck was radical, the SL-10 was from a different universe!
Seriously, can you imagine the classical British designers, having just churned out their latest belt drive deck featuring a 'special new wood', seeing the Technics SL-10 for the first time? A die-cast turntable, controlled by a computer, with a linear tracking tonearm. That's how far ahead the Japanese were at this time. It's almost laughable looking back.
This stunningly compact, high-performance turntable was an engineering world apart from the wobbly, homemade decks common at the time. I can only imagine engineers working at the smaller European and North American hi-fi manufacturers at the time getting hold of an SL-10 for the first time. They must have truly wondered, after having their minds blown, how they would ever compete.
The Revox B-790 / B795 series of linear tracking turntables from the great Swiss manufacturer was one attempt to compete. I owned a Revox B795, it's not as good as the SL-10.
The SL-10 was at home in the most expensive systems, whilst not out of place in modest ones. Heck, the SL-10 was and still is considered such an extraordinary piece of engineering 'art' that the wonderful Museum of Modern Art or MoMA in Manhattan, NYC, a place I've spent many hours, even has a special SL-10 exhibit!
SL-10 Specifications
Courtesy, Vinyl Engine
Platter: 300mm aluminium die-cast
Speed accuracy: within +-0.002%
Wow and flutter: 0.025% WRMS
Rumble: -78dB
Tonearm type: Dynamic balanced linear tracking gimbal suspension
Effective length: 105mm
Cartridge type: EPC-310MC moving coil stereo
Frequency response: 10 to 60,000Hz
Dimensions: 315 x 88 x 315mm
Weight: 6.5kg
Technics, of course, has some more great info about the SL-10 at their dedicated SL-10 museum page – they did, it now seems dead! HiFi News and Record Review have a great review, The Vinyl Engine has their page with more info, and the always awesome Vintage Knob has another excellent SL-10 page. You can also watch a short video I made of the SL-10 playing vinyl.
Servicing
These decks are relatively straightforward in terms of servicing and of course, Liquid Audio is here to help. They are very reliable, but regular servicing is a sensible plan. Standard servicing includes lubricating the motor and linear tracking mechanisms, checking and adjusting the arm and carriage and replacing the belt that drives the arm. Everything else is bulletproof, as expected of Technics.
Look out for perished rubber feet under the unit. I regularly repair these. Also, check the cartridge, what type is it? Is the stylus still OK? Try to check out any potential SL-10 playing a record. Check that the arm traverses its full range of motion smoothly and that all commands receive swift responses. I'll do all of this if you book it in with me.
Sound & Cartridge Options
There are no surprises here, though the results vary somewhat according to the cartridge used. The sound is warm, with plenty of punch, extension and drive. Mids and highs are excellent if you have a good example of the Technics EPS-310MC moving coil cartridge installed. Bass performance is excellent of course and given that this is a direct-drive deck, pitch accuracy is far better than most belt-drive machines can muster.
The built-in MC phono preamplifier is a handy option to alow the low-output EPS-310MC to be used with MM-only phono preamps in more basic hi-fi systems. It also means that you could fit another T4P MC cart to the SL-10 if yours doesn't come with the gorgeous Technics original. Well, you could, if there were other low-output T4P MC carts available!
Other cartridge options include the now-discontinued Shure Me94P moving magnet cartridge. These are rich and full-bodied, perhaps a little warmer overall. Audio Technica also has some options including the AT-301P, Grado has several including the RED1P and LP Gear have their own very nice Reference Series VML, perhaps the best option here.
As long as you have a good example of a quality cartridge fitted, you won't go wrong. The SL-10 is rock solid in terms of pitch and reasonably good at isolating environmental vibrations. The deck has its limits here though, mostly due to the rudimentary sprung feet and low-ish 6.5kg mass.
Bottom Line
Should you buy an SL-10? What do you want in a turntable? Push-button ease of use like playing a CD? No risk of trying to maneuver a tonearm and boron rod after multiple alcoholic drinks? Sony Walkman-like build quality and superb sound quality to boot? If yes, there are few decks I could recommend more highly than the legendary Technics SL-10. At the prices they are currently selling for, the SL-10 represents a real bargain.
Technics SL-10 Linear Tracking Turntable
$400 - $900AUD