I recently restored a gorgeous Luxman M-4000A power amplifier and a matching Luxman C-5000A preamplifier. In this article, we run through the C-5000A restoration.
You can read about my M-4000A restoration here. This post looks at the C-5000A, a rare and beautifully built preamplifier, from the somewhat enigmatic manufacturer, Luxman.
No Service Data
The Luxman C-5000A is so rare in fact that, despite searches and contact with the Luxman Yahoo group and the Luxman Vintage Audio website, there are no service manuals available for the 'A' series models. There is service data available for the M-4000 and C-5000, but these are quite different, so that data is not much help.
The only thing anyone found was a sketchy hand-drawn M-4000A schematic. Unfortunately, no information identifying the functions or settings of the various trimmers in either unit was ever located. Anyway, this meant I had to proceed blind with the Luxman C-5000A.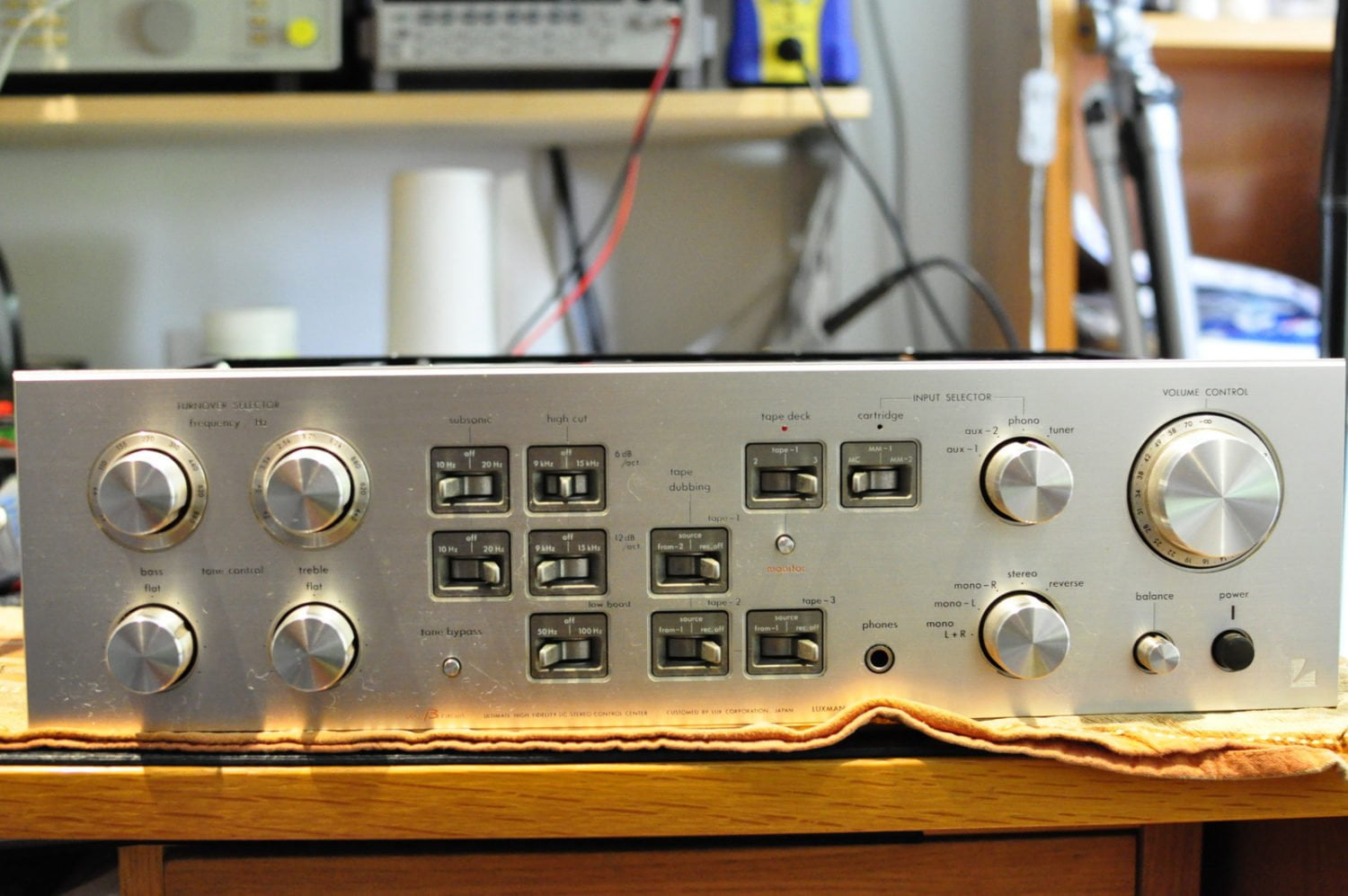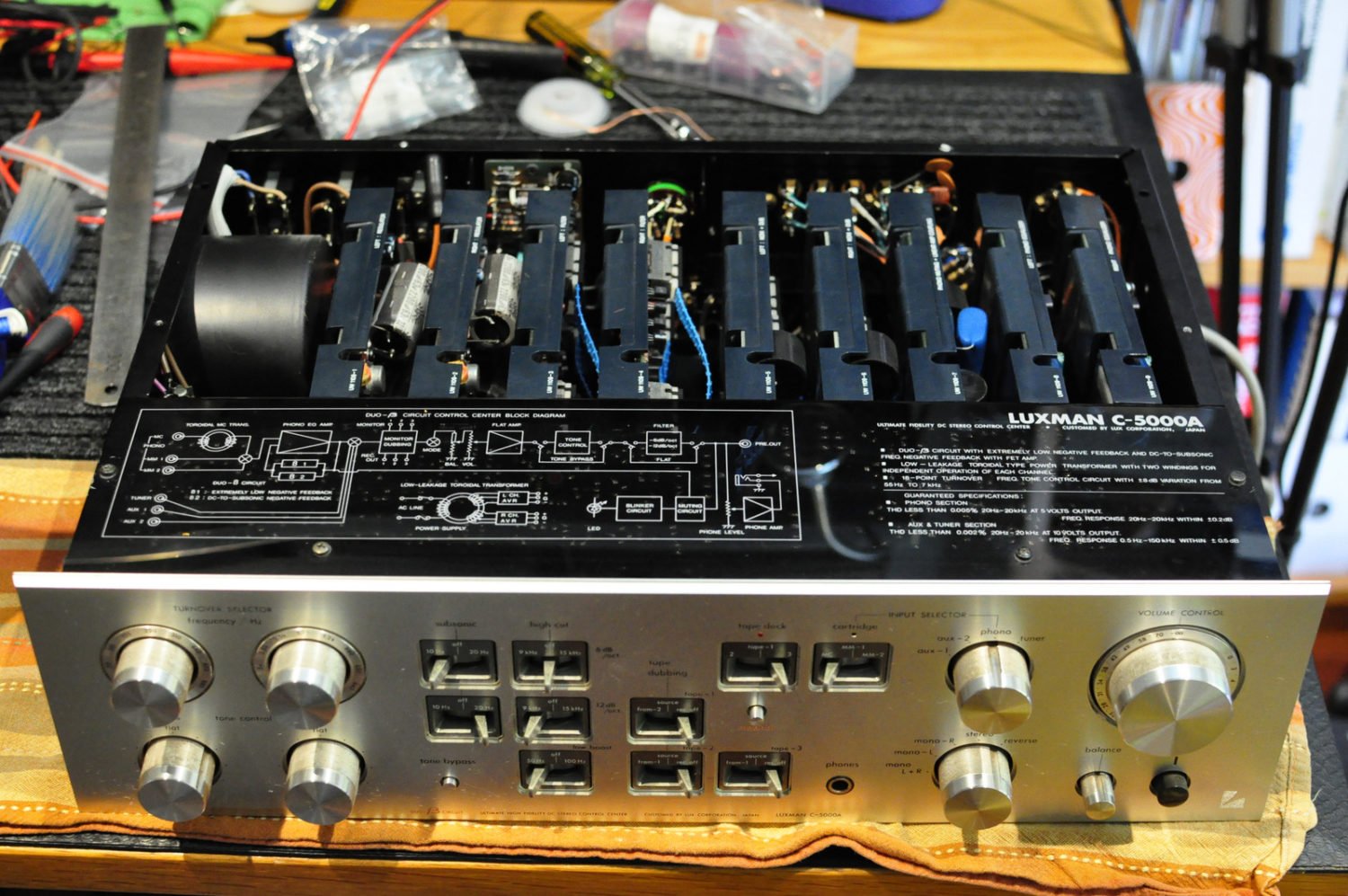 Someone had worked on both pieces previously, replacing various parts and creating the problem for me of not being sure the original parts were replaced with parts of the same spec. Experience tells me that in many cases like this, they are not.
Without factory service data, one can never really be sure that the replaced parts are of the correct values and I have found that often they are not. The other issue is that again, without factory service data, setting the equipment up correctly can be very difficult.
Modularity
The C-5000A is built in a way that most modern gear is not. The preamp is completely modular, with a chassis, in which the various modules reside, as plug in cards. This approach is more akin to that found in test and measurement gear and is only rarely found in consumer audio equipment.
Accuphase is one other such manufacturer which has always used this form of modular construction. This form of construction makes servicing and repairs both easy and hard – easy because the boards just unplug from the backplane inside the chassis; bad because you really need extender cards to allow you to make measurements and adjustments.
Restoration
This particular C-5000A was much like the M-4000A in that it was dirty, had poor quality replacement capacitors in places and really needed some TLC. The following images document my service and restoration of this lovely old piece of equipment. You can of course find more about the C-5000A at The Vintage Knob.
Cleaning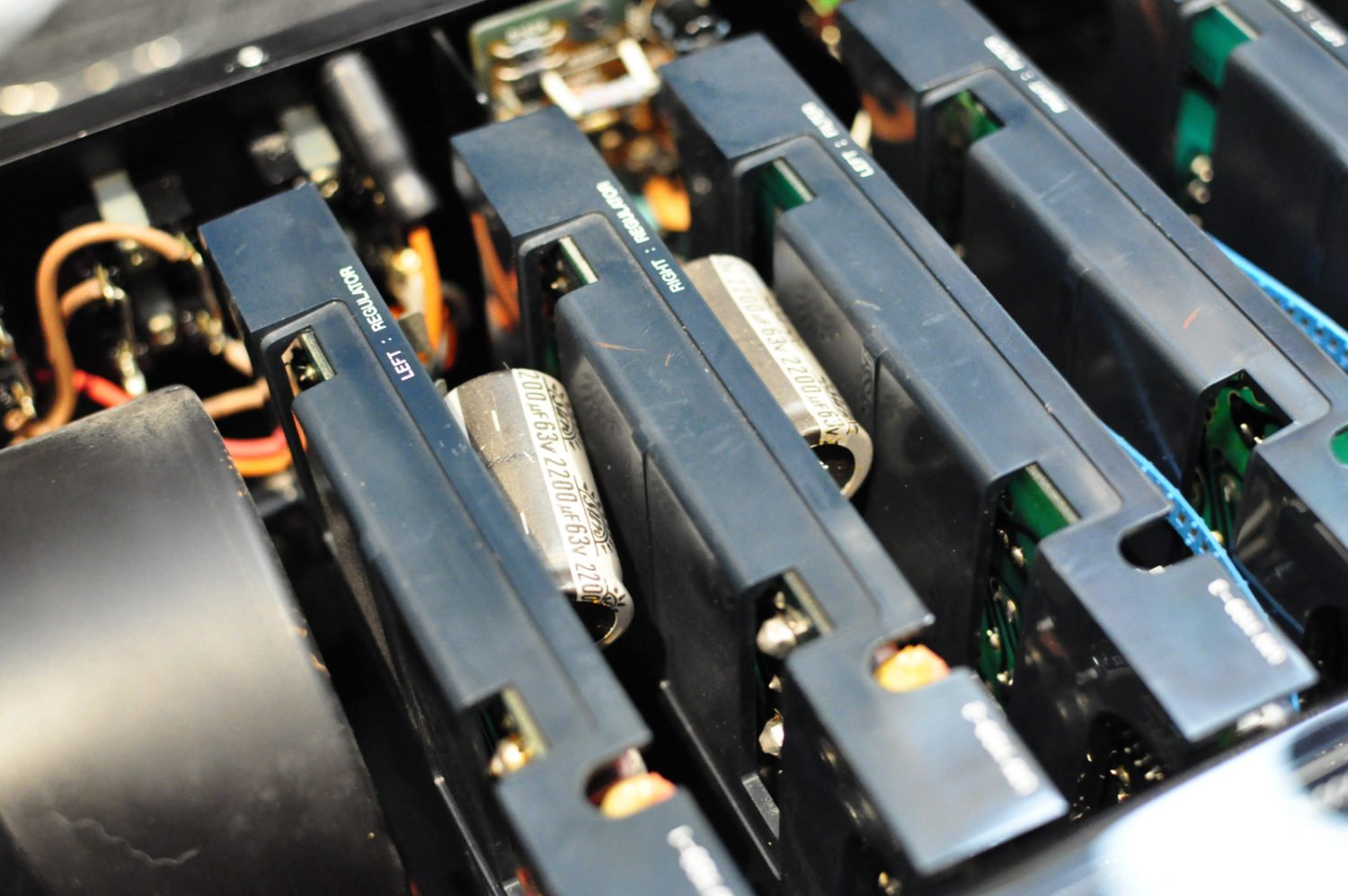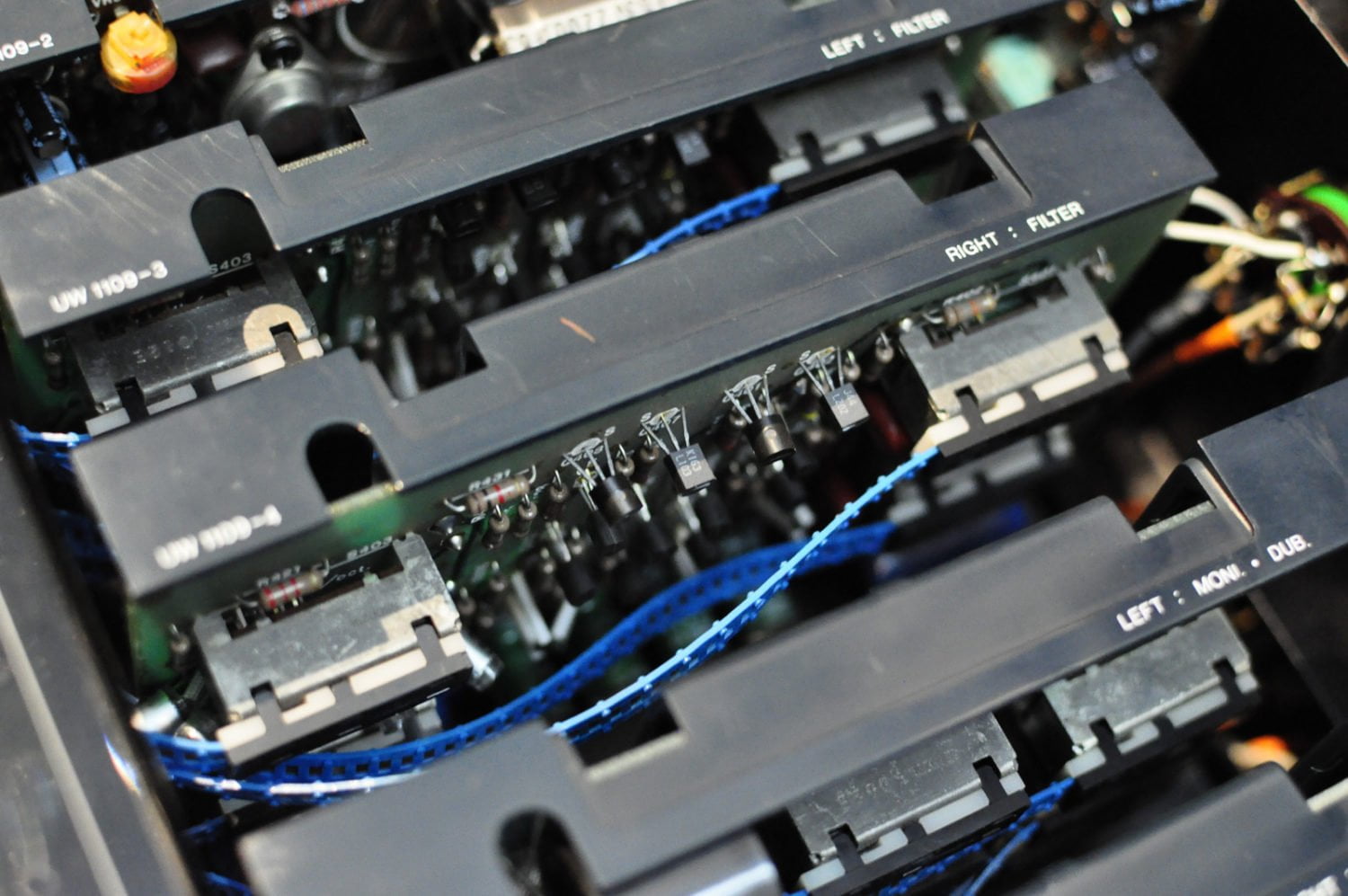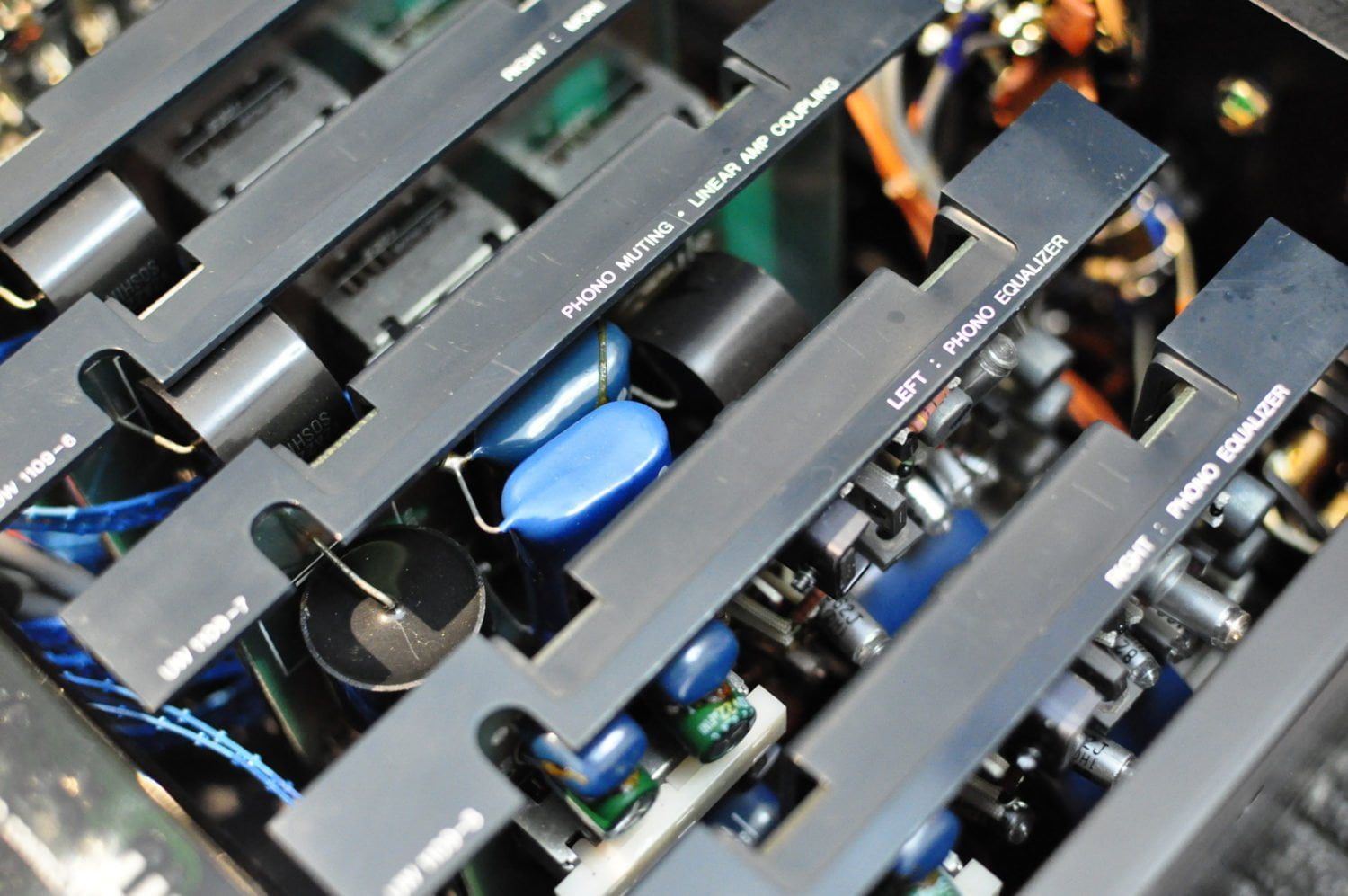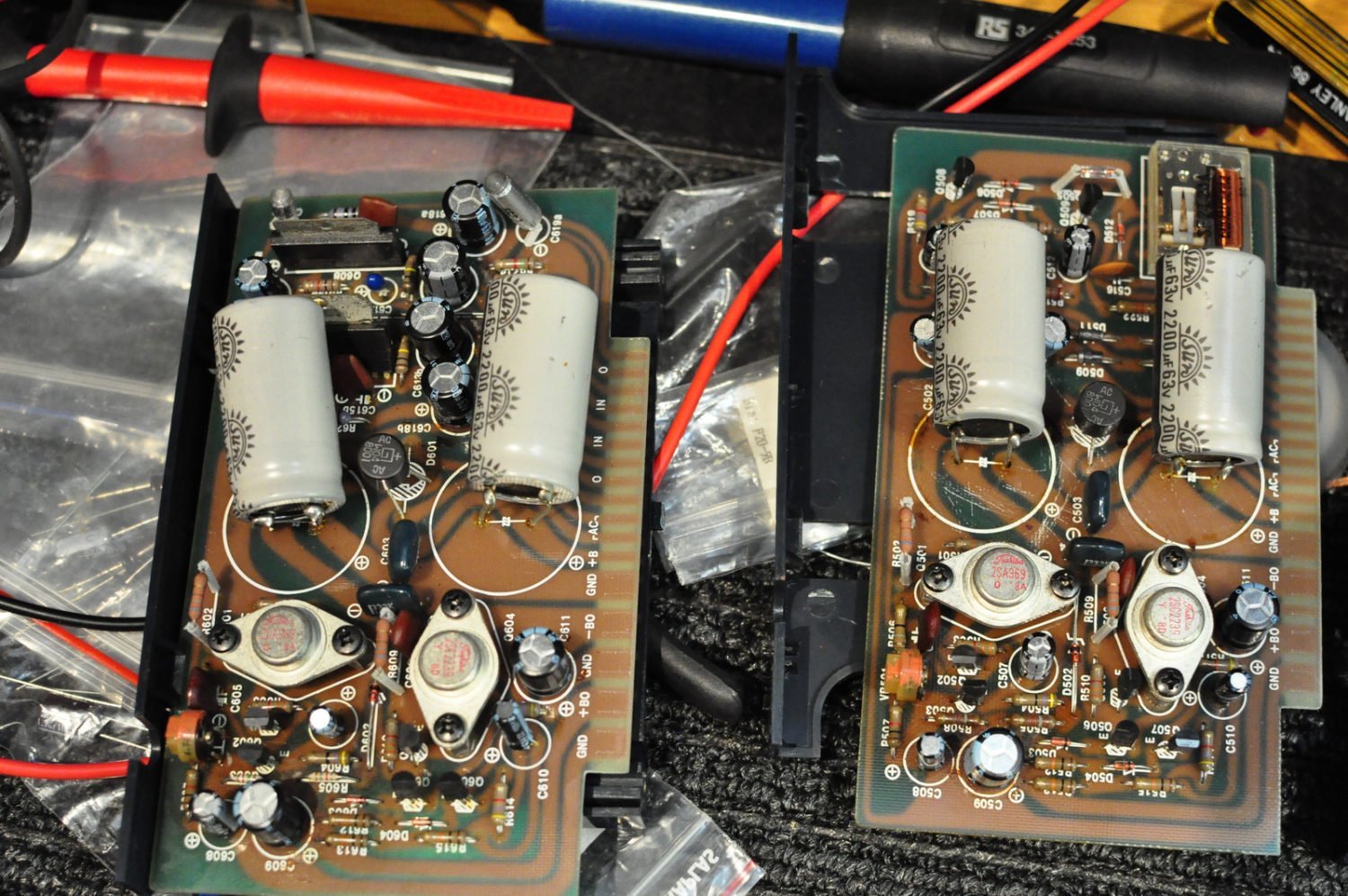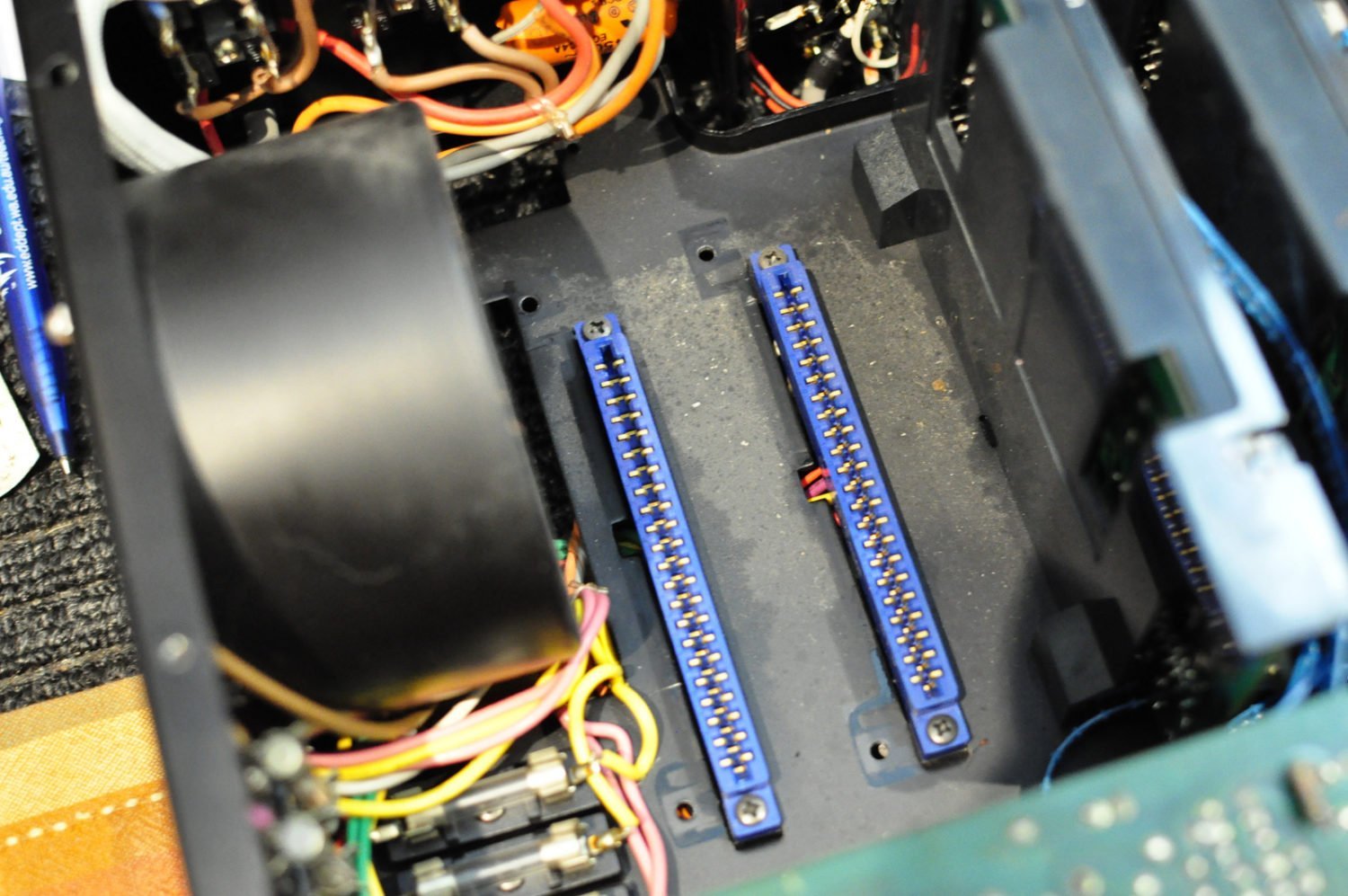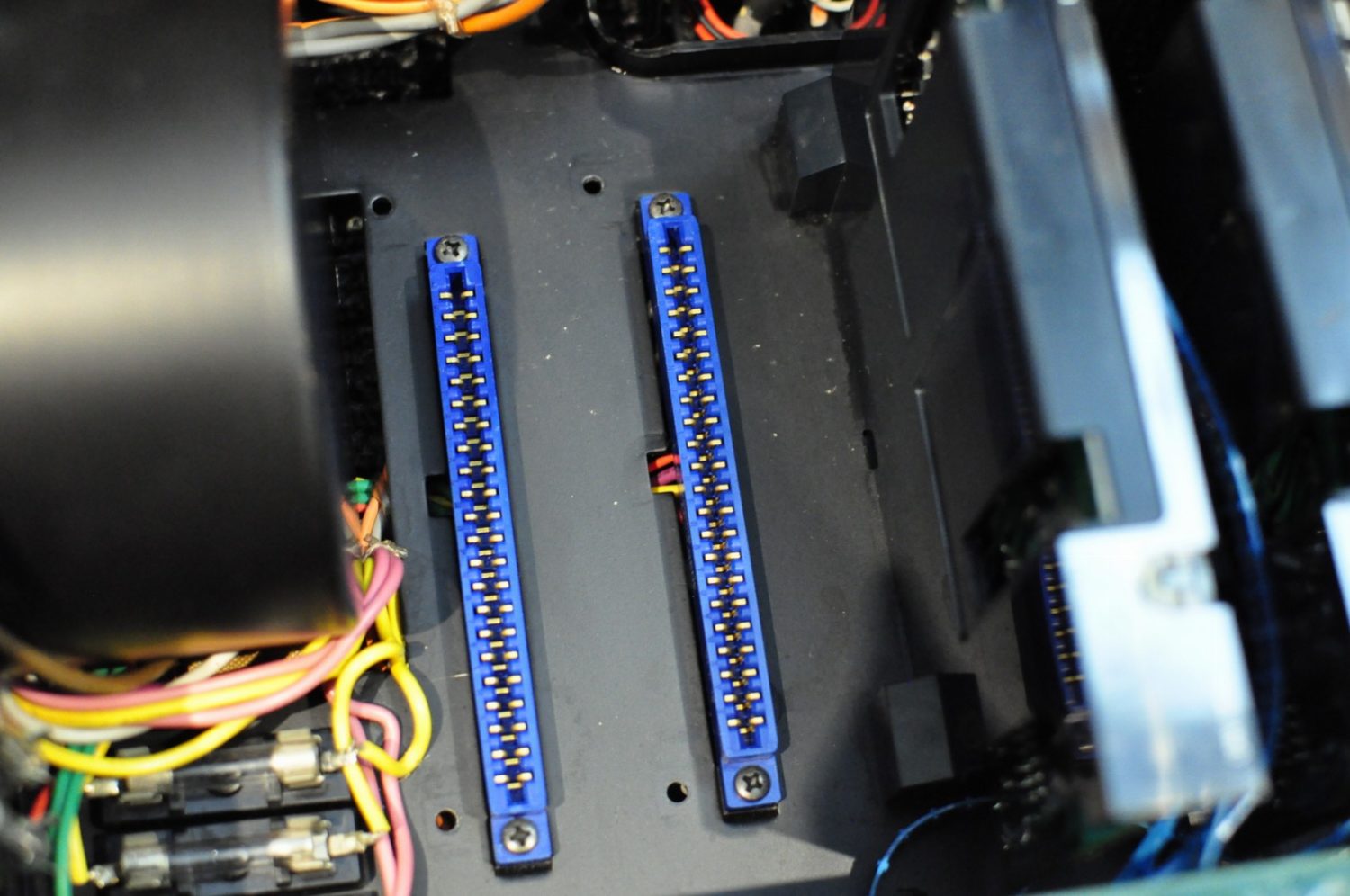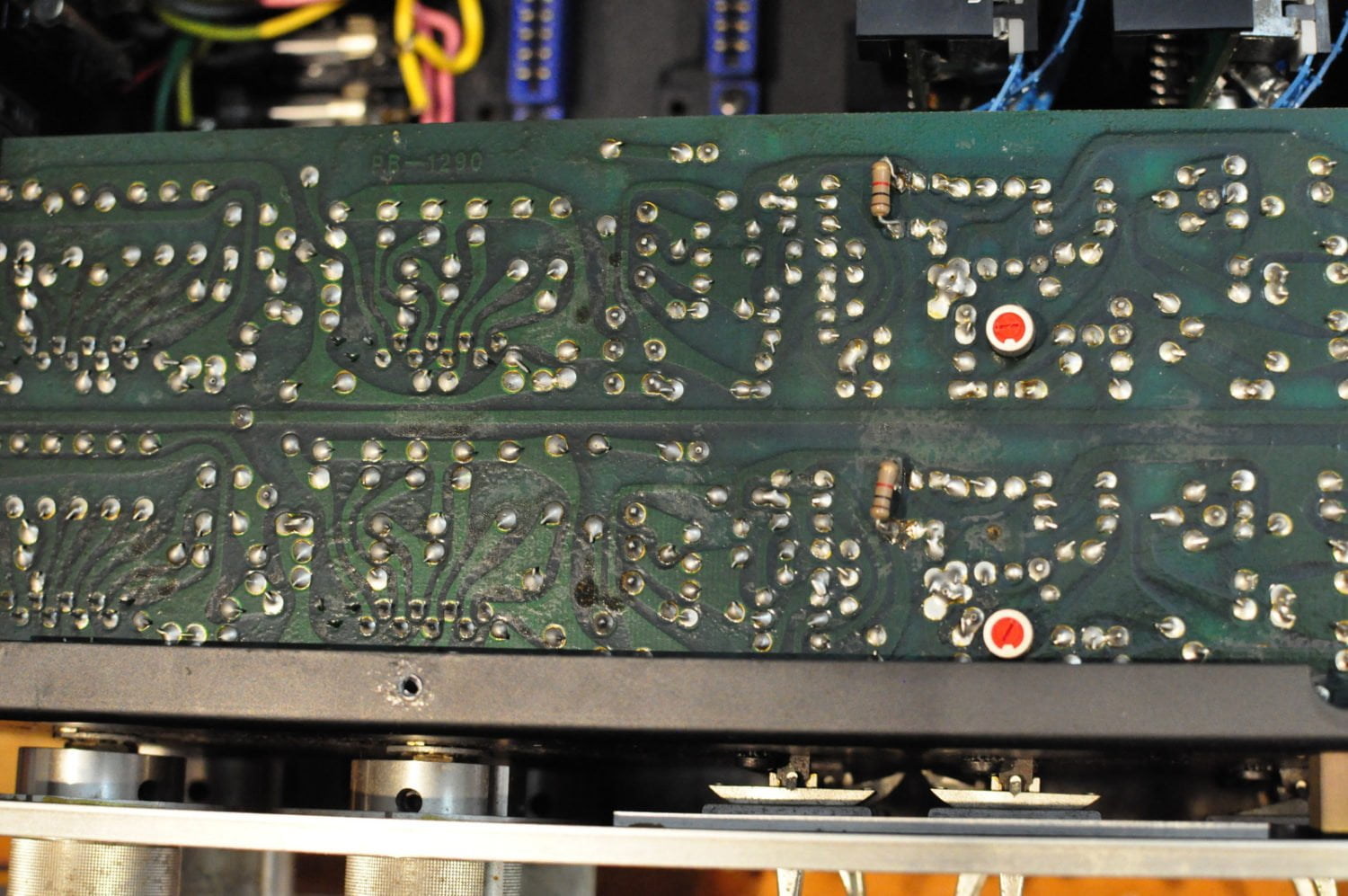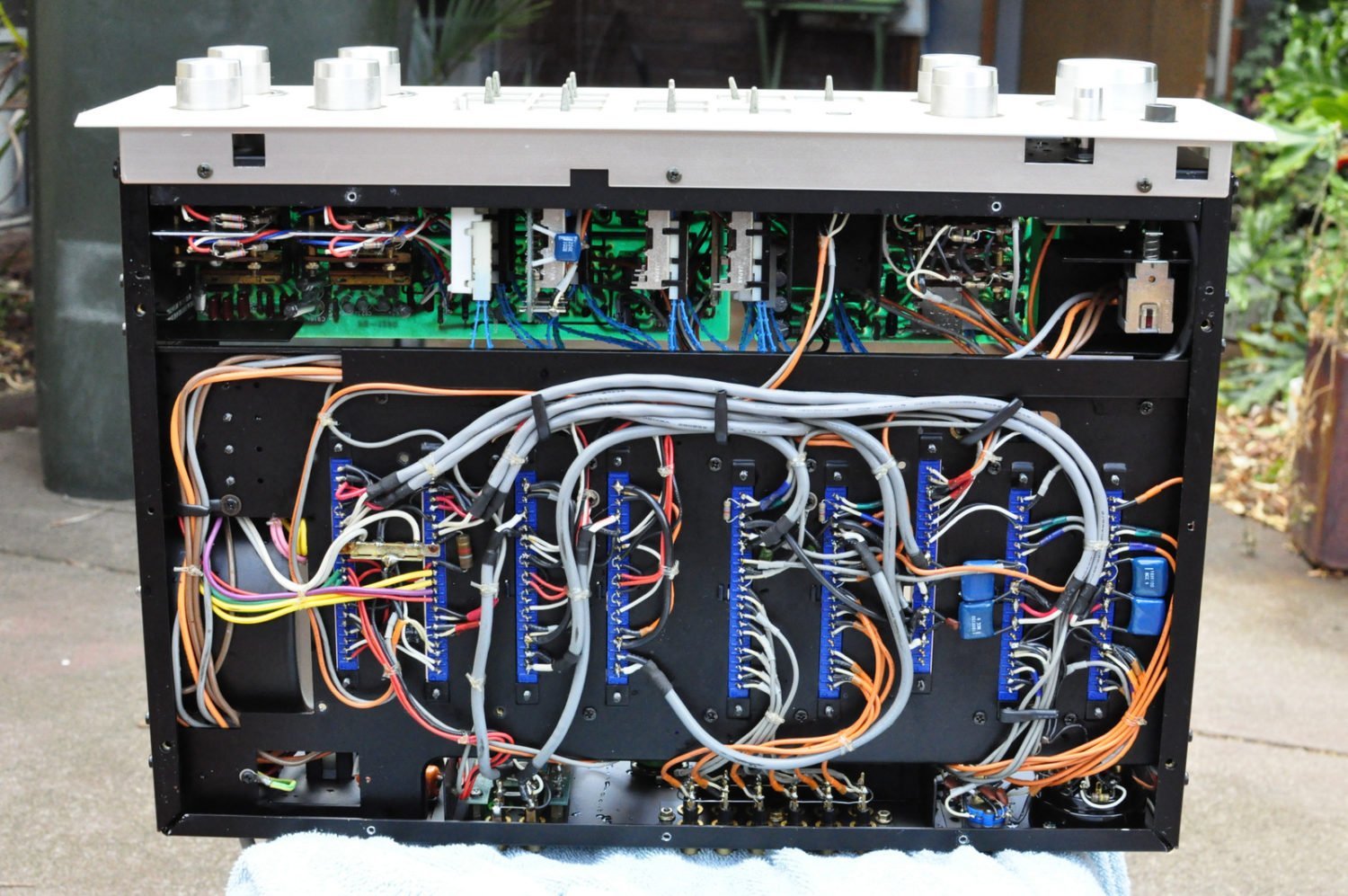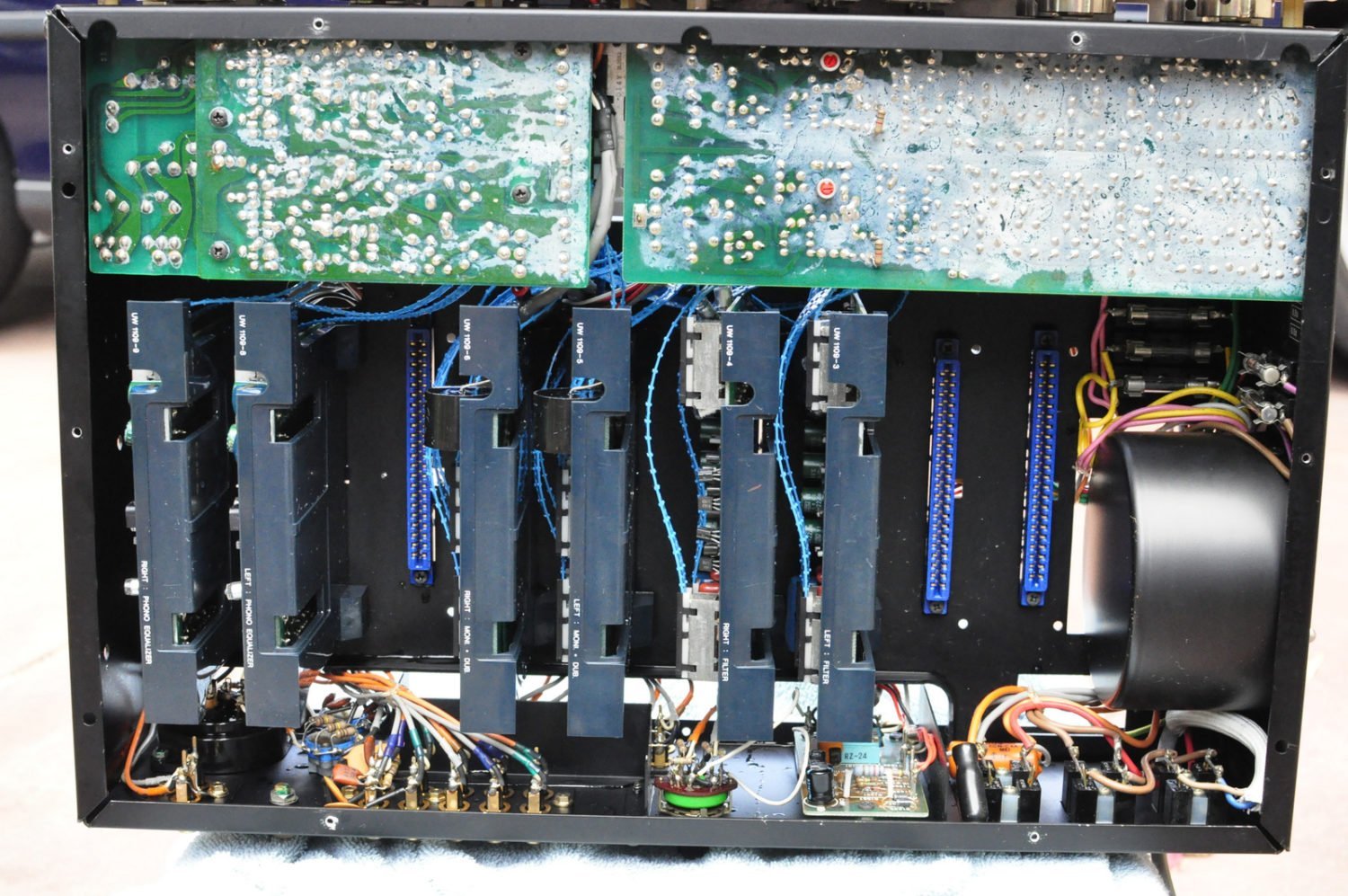 Refurbishment