I've just finished assisting with an on-site installation, my job – to commission and set-up a Luxman PD-171A turntable, with Ortofon Cadenza Black cartridge in a Luxman super-system.
My friend previously owned Douglas Hi-Fi, one of the last few proper hi-fi stores in Perth. Douglas Hi-Fi supplied some elements of the system you see in these images, including the stunning equipment rack, Luxman PD-171A and Ortofon Cadenza Black moving coil cartridge.
I was hired to set-up and install the Luxman PD-171A into this incredible high-end Luxman system – you can view images of the components below. I was also tasked with installing a stunning Ortofon Cadenza Black moving coil cartridge.
The Cadenza Black is similar to my recently sold Ortofon MC Jubilee, my reference cartridge for several years. Similarities include the body, boron cantilever, Shibata stylus, silver wire, coil impedance and tracking force. I believe the Cadenza Black is a re-packaged MC Jubilee, based on the number of identical elements.
You can read what Stereophile thought of the Luxman PD-171 here. This is a serious, heavy-weight belt-drive deck. It comes with a Jelco tonearm, similar to the SA-250, not quite as nice as the SA-750 I reviewed a while back and use with one of my turntables, but still pretty decent. The deck itself is hewn from solid aluminium, beautifully machined and presented.
Specifications
| | |
| --- | --- |
| Drive System | Belt drive system |
| Motor | Reaction and AC synchronous motor |
| Platter | 30cm machined aluminium plate |
| Revolution | 33 1/3 rpm, 45 rpm (2 speeds selectable) |
| Speed adjustment range | 5% (each rotation speed adjusts independently) |
| Wow & flutter | 0.04% or less (W.R.M.S) |
| Power source | 230v (50 Hz) |
| Power consumption | 38w |
| Dimensions (WxHxD) | 492 x 195 (with dust cover mounted) x 407mm |
The System
Other elements of the system include A vintage Luxman T-33 AM/FM tuner, Luxman D-380 CD player, Luxman CL-38uSE Vacuum Tube Control Amplifier and Luxman MQ-88uSE Vacuum Tube Power Amplifier.
Don't forget to watch the short video of us enjoying the new system at the end!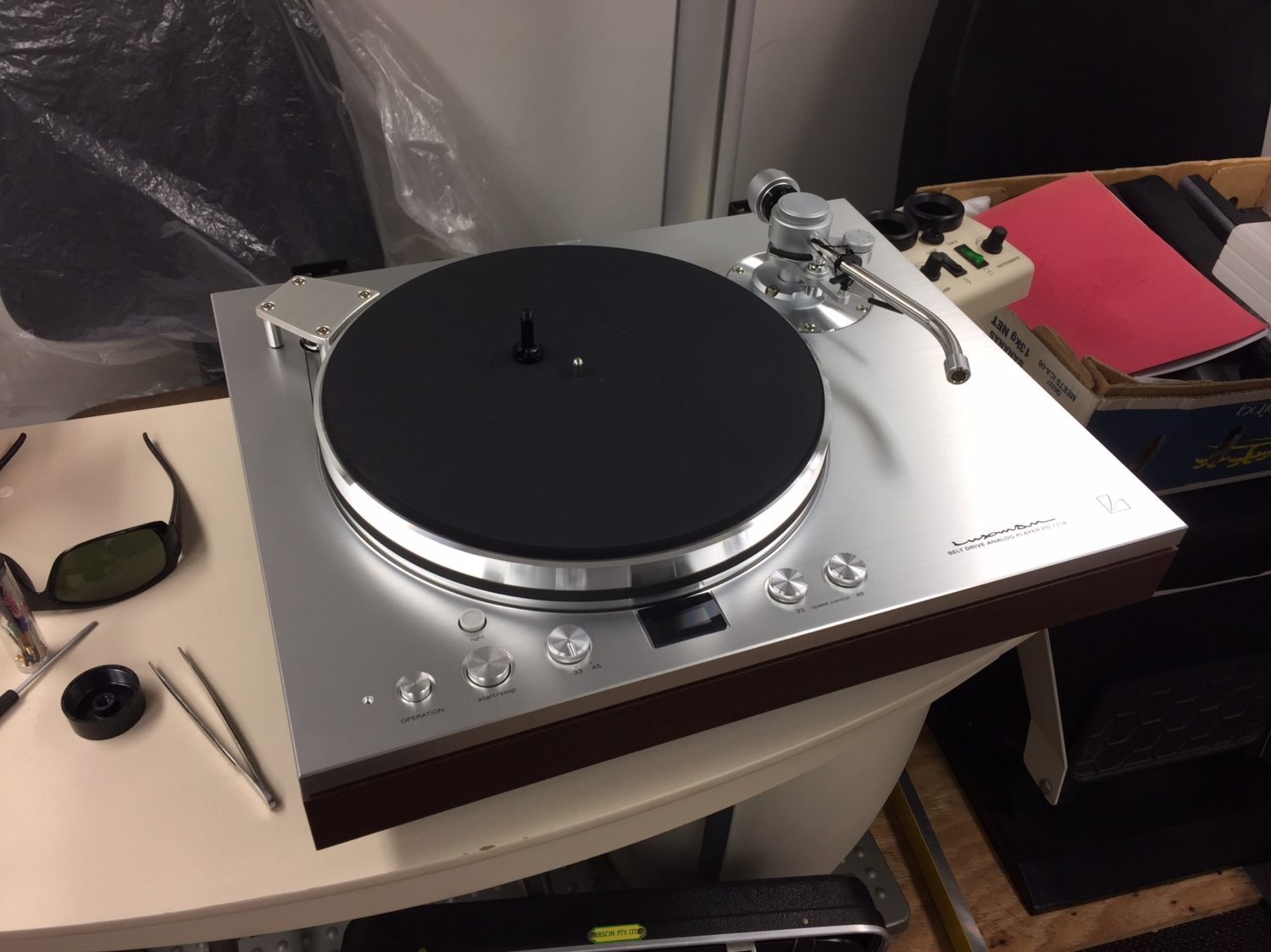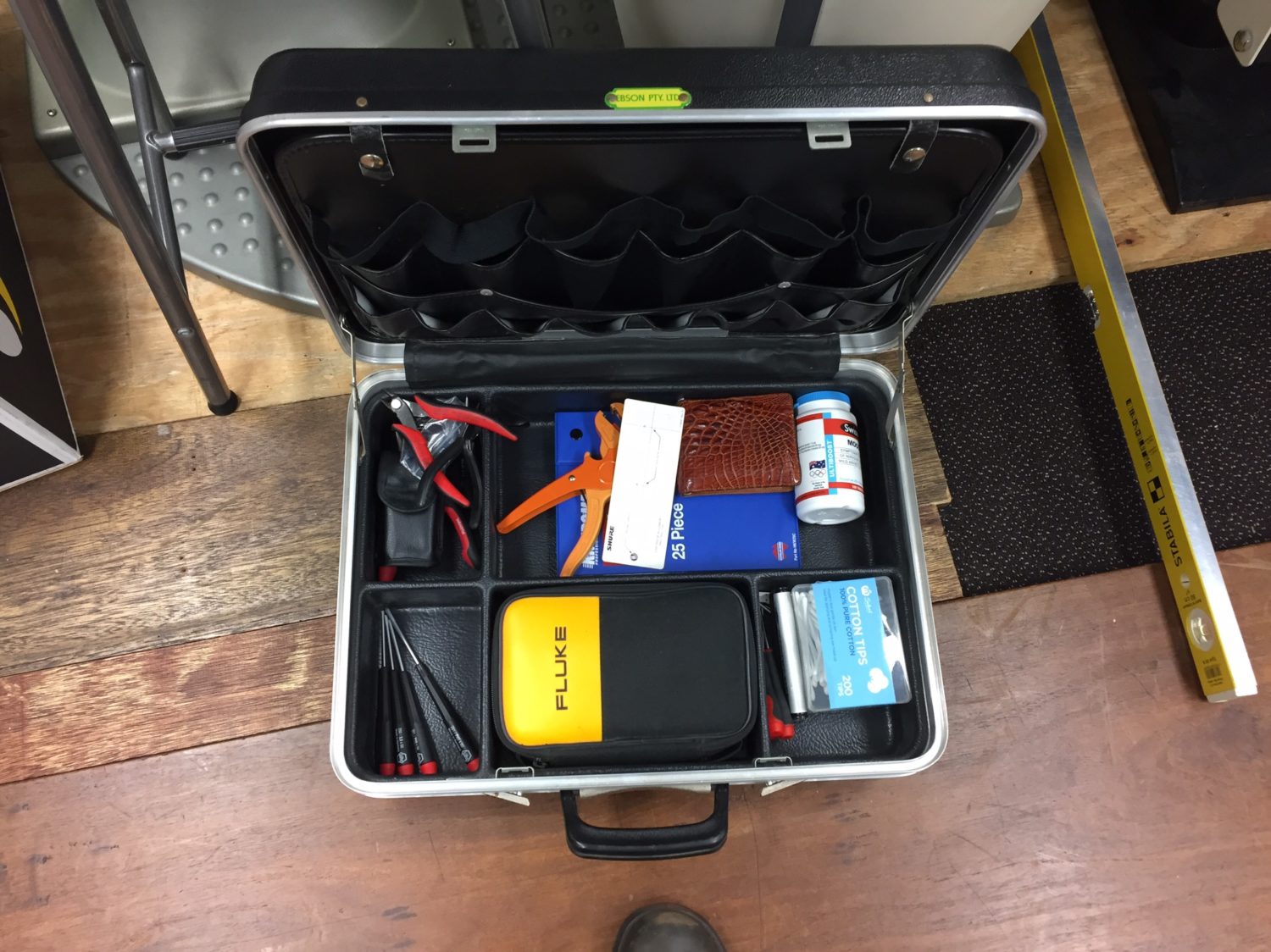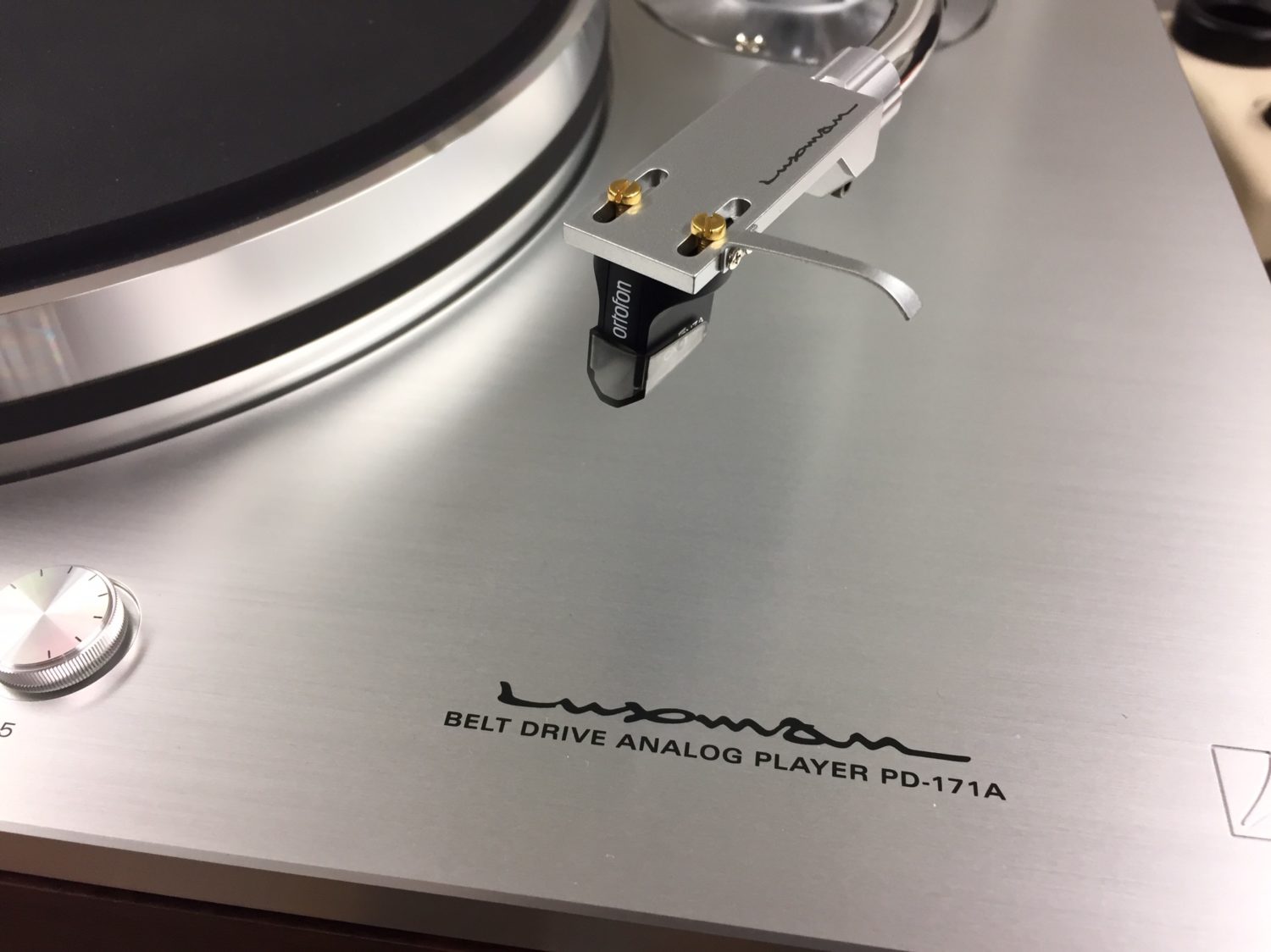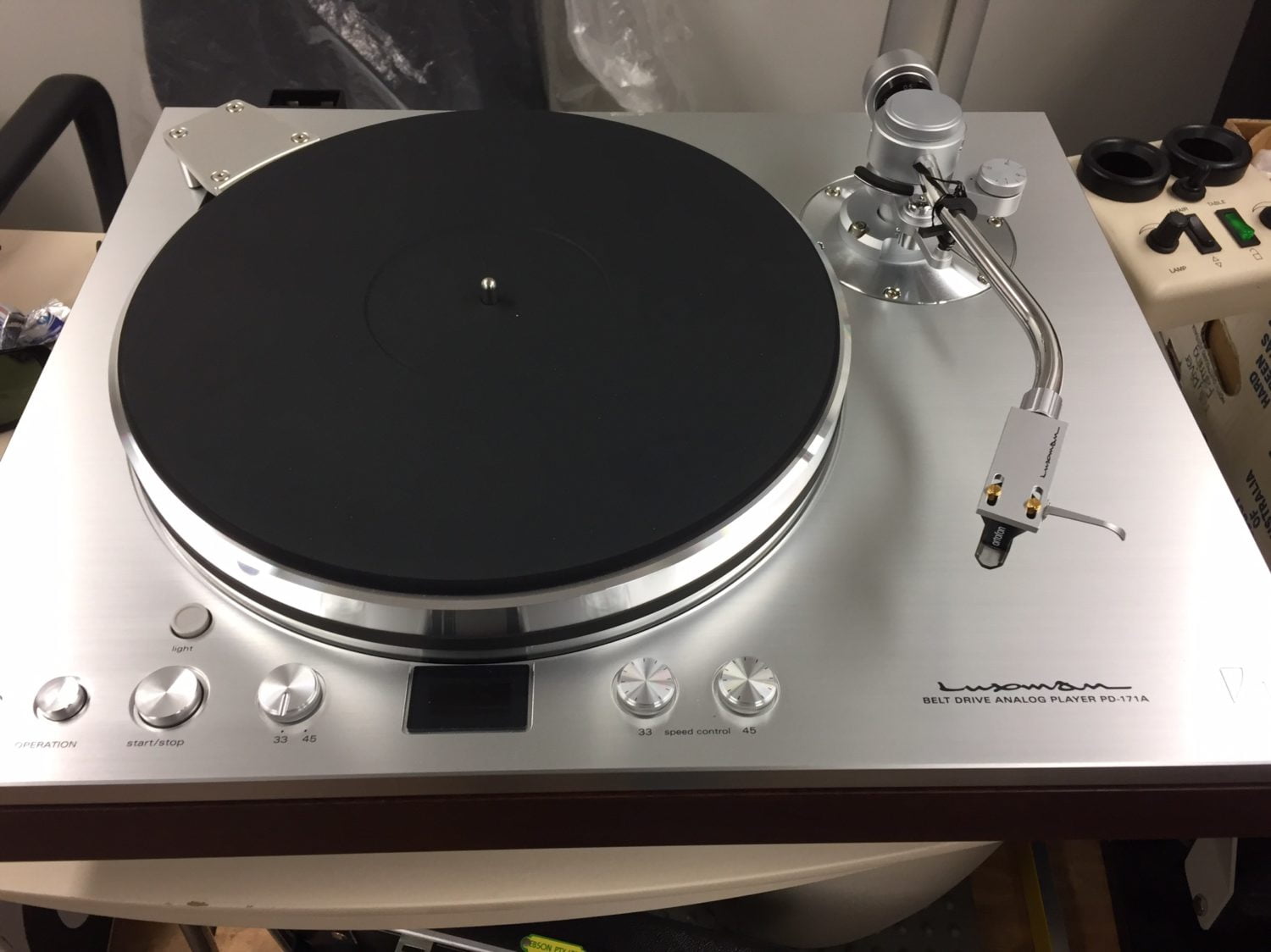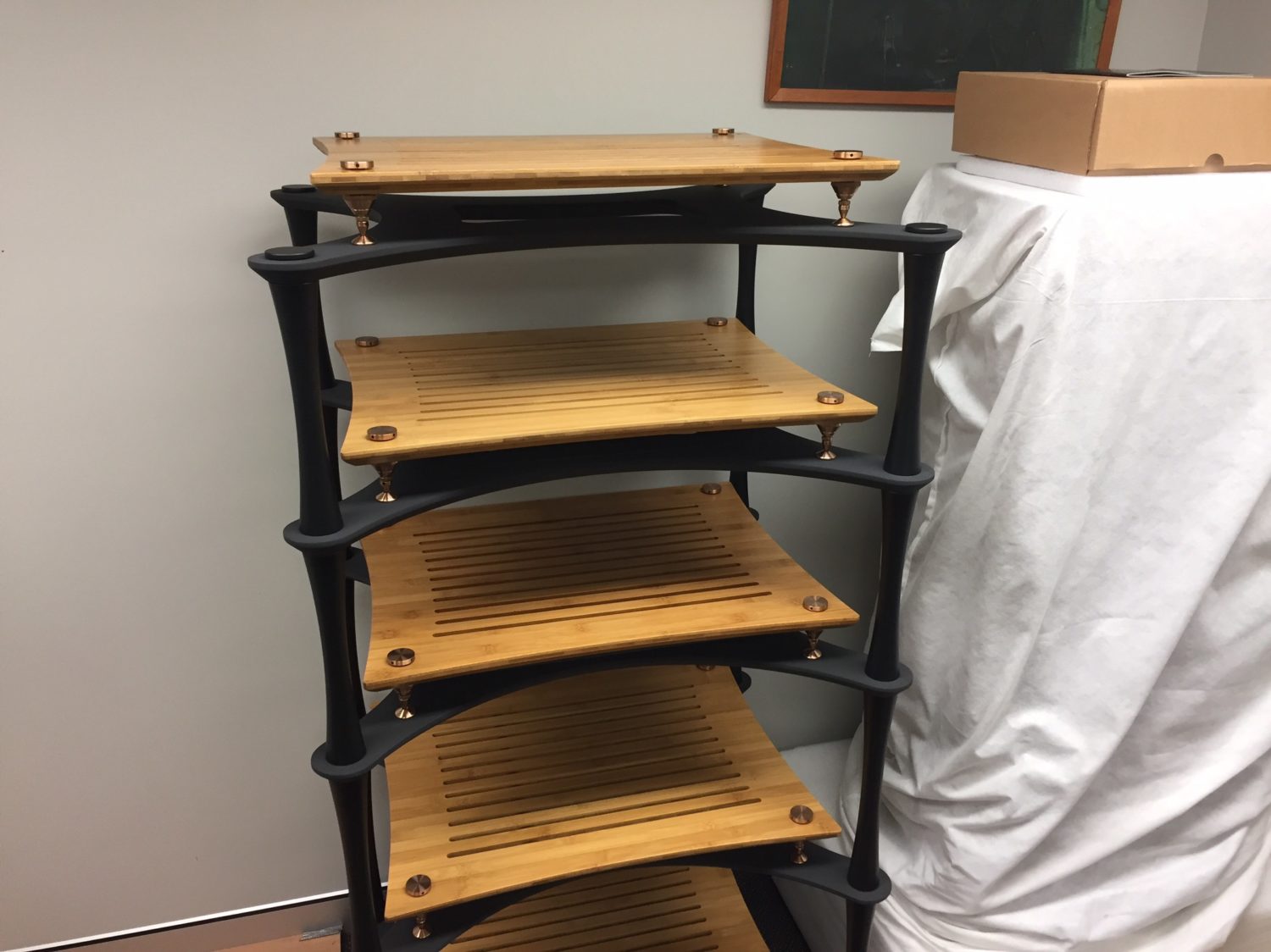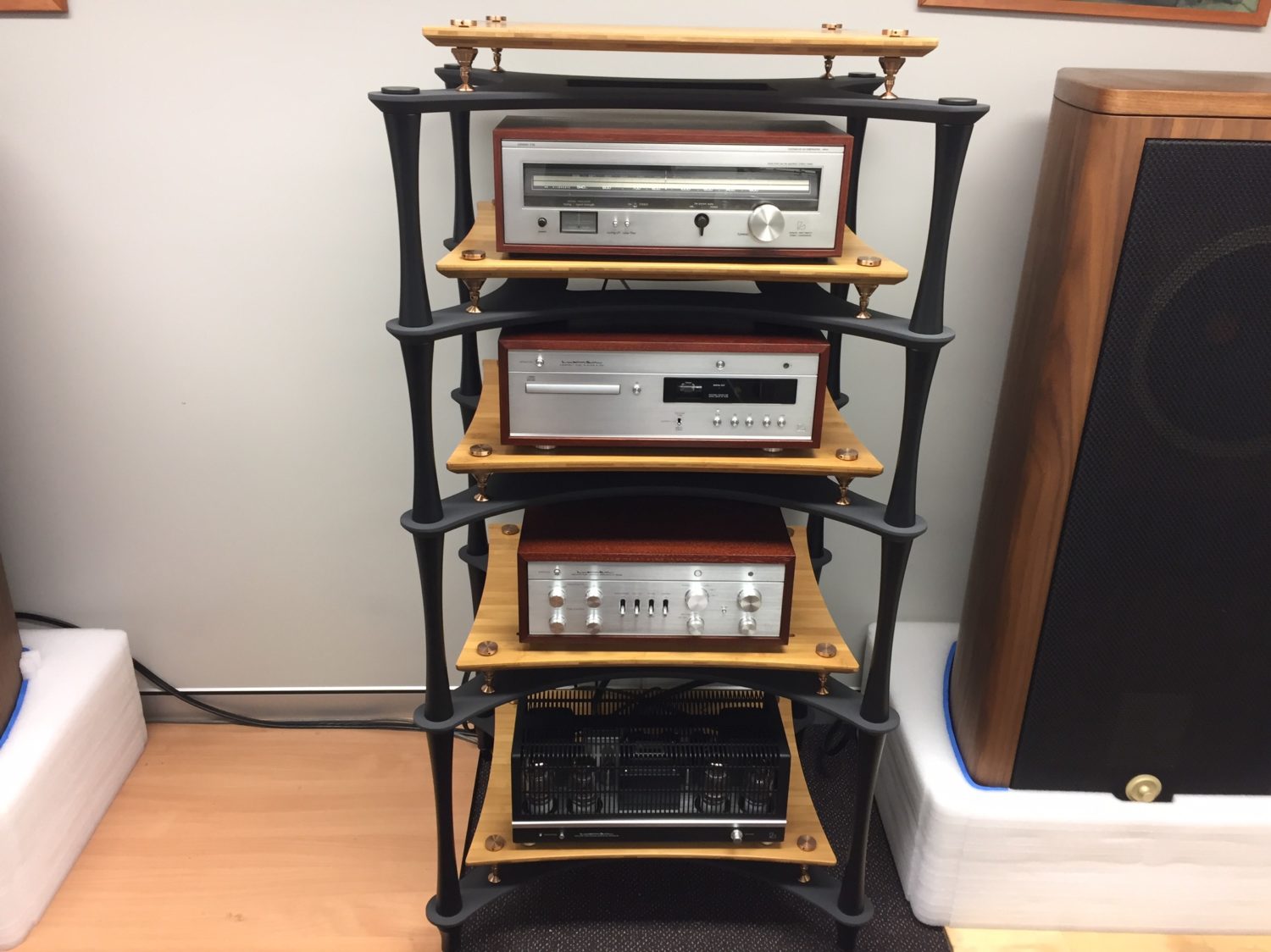 The system as a whole – WOW! Tannoy speakers, and Luxman from top to bottom, including a recently acquired vintage tuner to match the modern, but vintage looking other Luxman components. Looks incredible, doesn't it?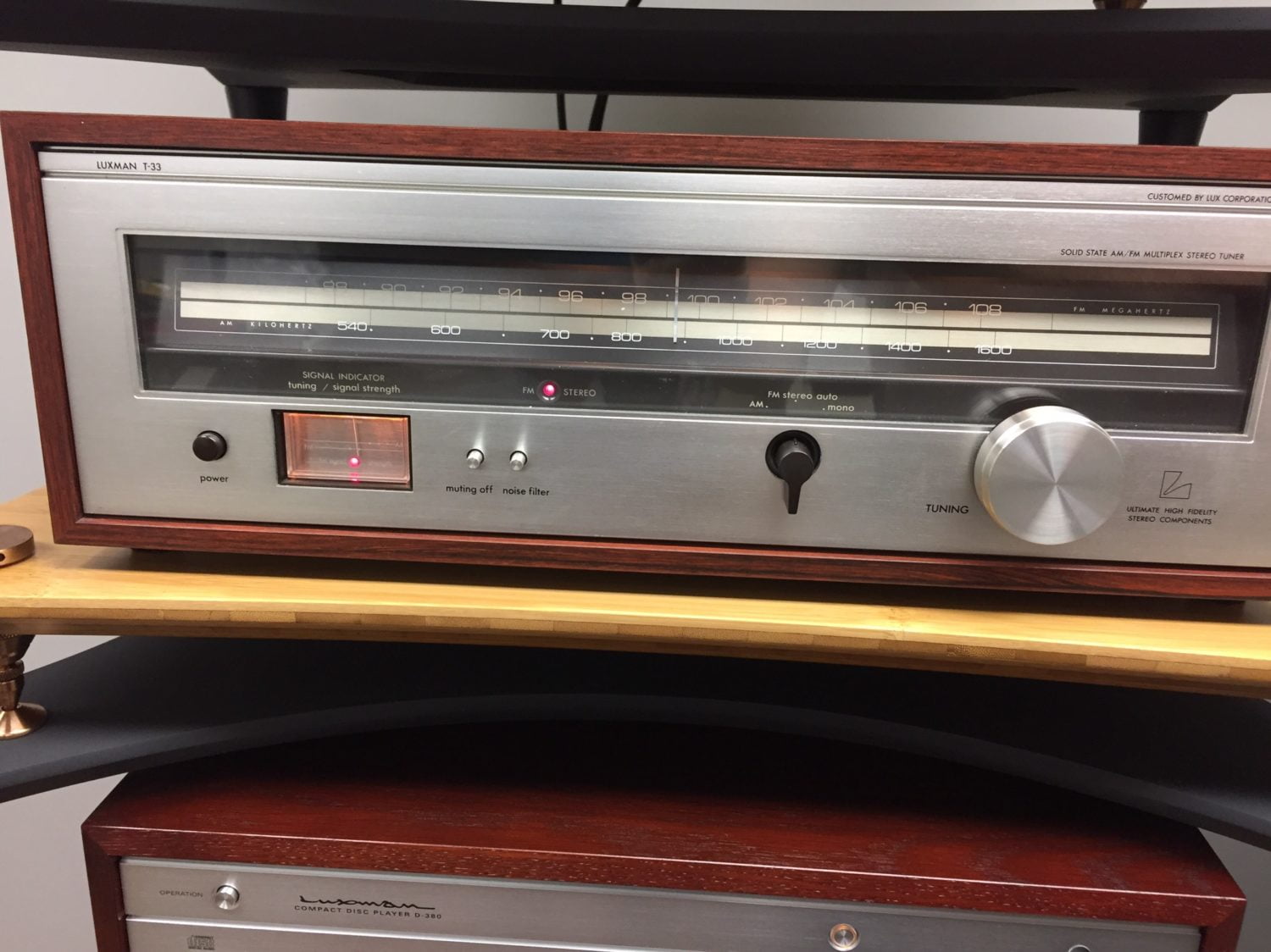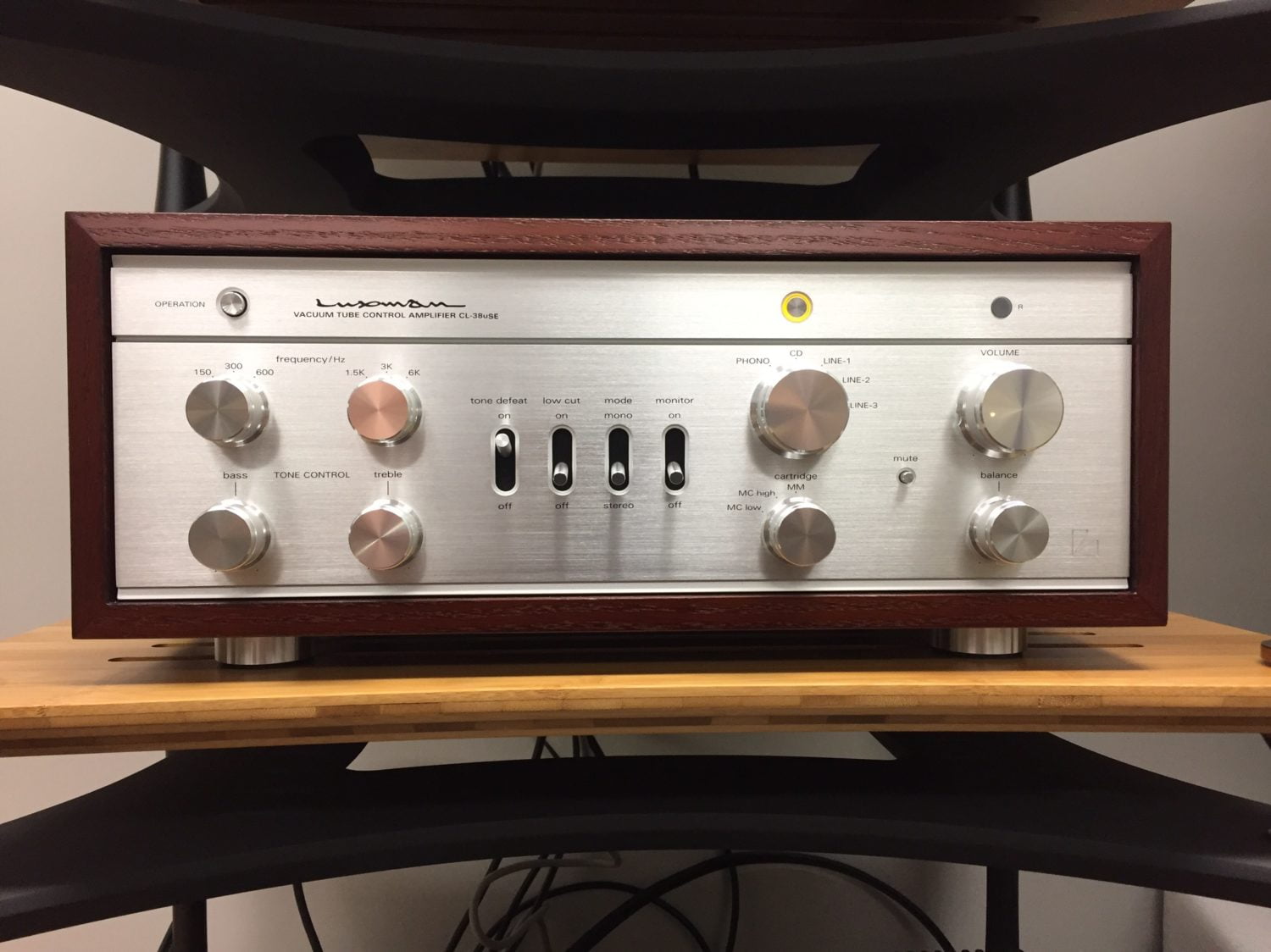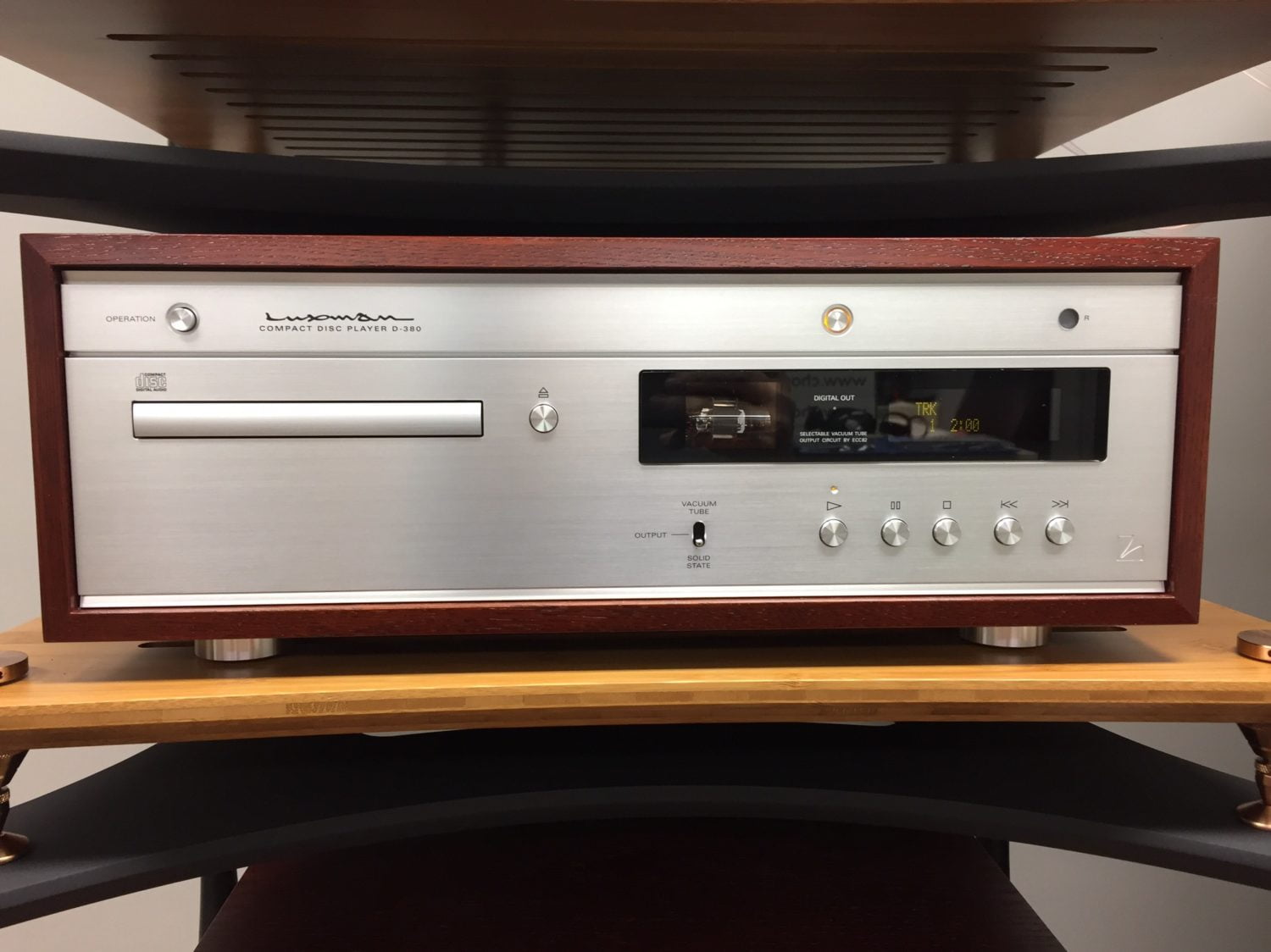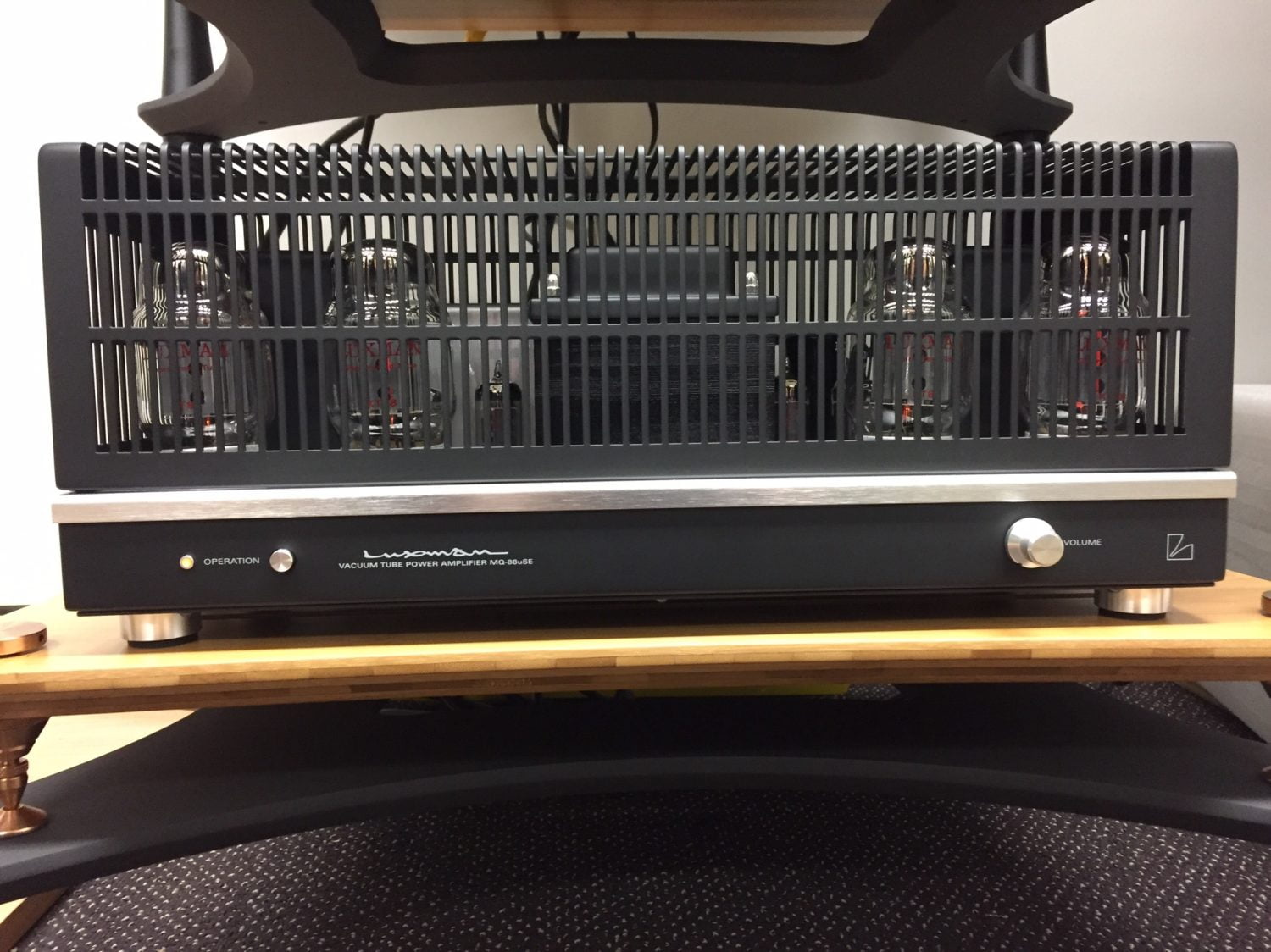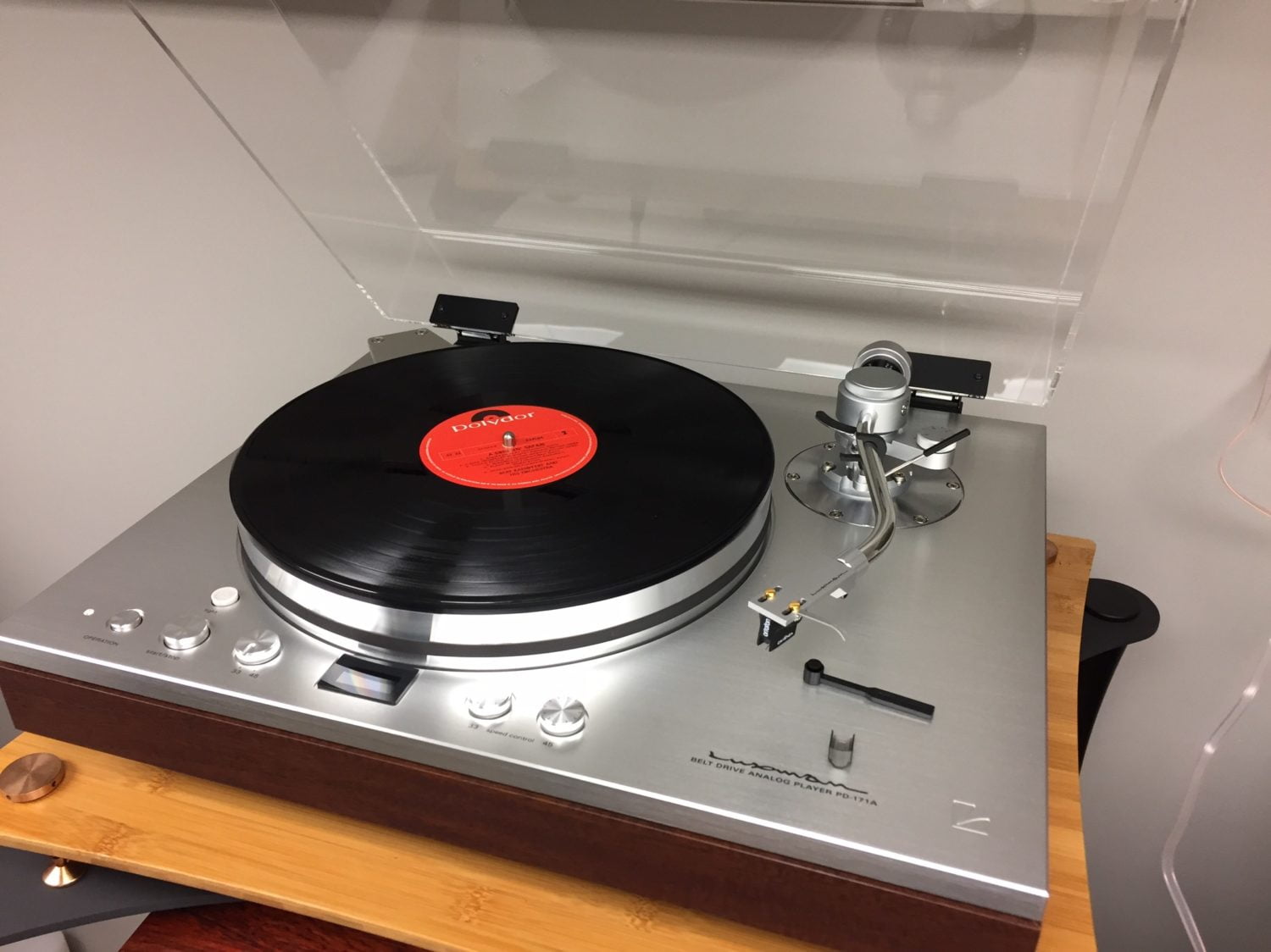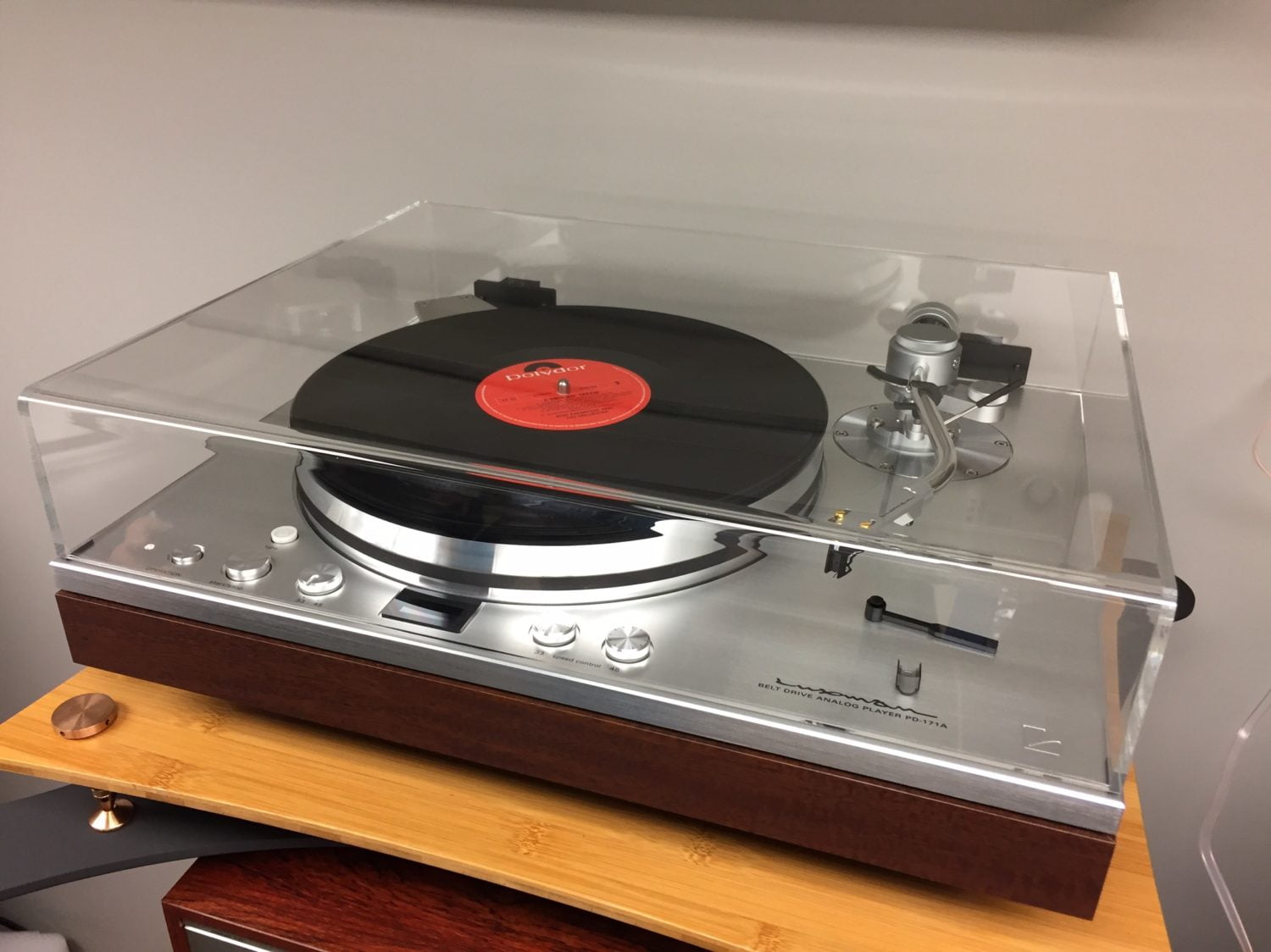 Finally, a video of us enjoying this amazing new system, apologies for the music… 🙂