Here is a rare opportunity to purchase an absolutely stunning, one-owner Ortofon MC Jubilee moving coil cartridge for $1495.
UPDATE: Sold!
This MC Jubilee comes from my personal collection. I've owned her since new and she has enjoyed a very easy life, on a superb turntable, playing pristine vinyl.

The beautiful Shibata diamond and boron cantilever are in perfect condition, as you'll see from the images below. The cartridge body is unmarked and comes with original accessories, in original packing materials and box.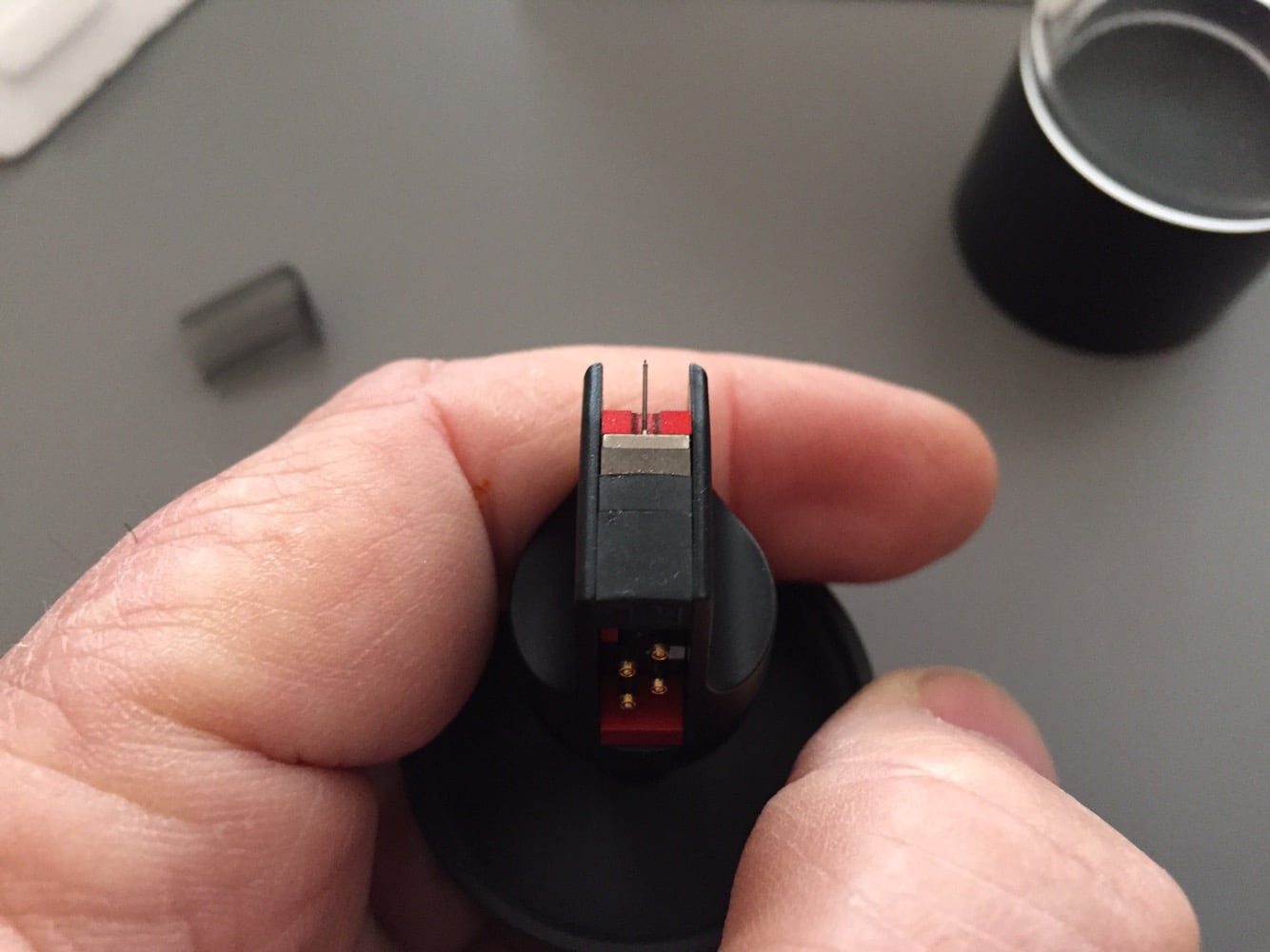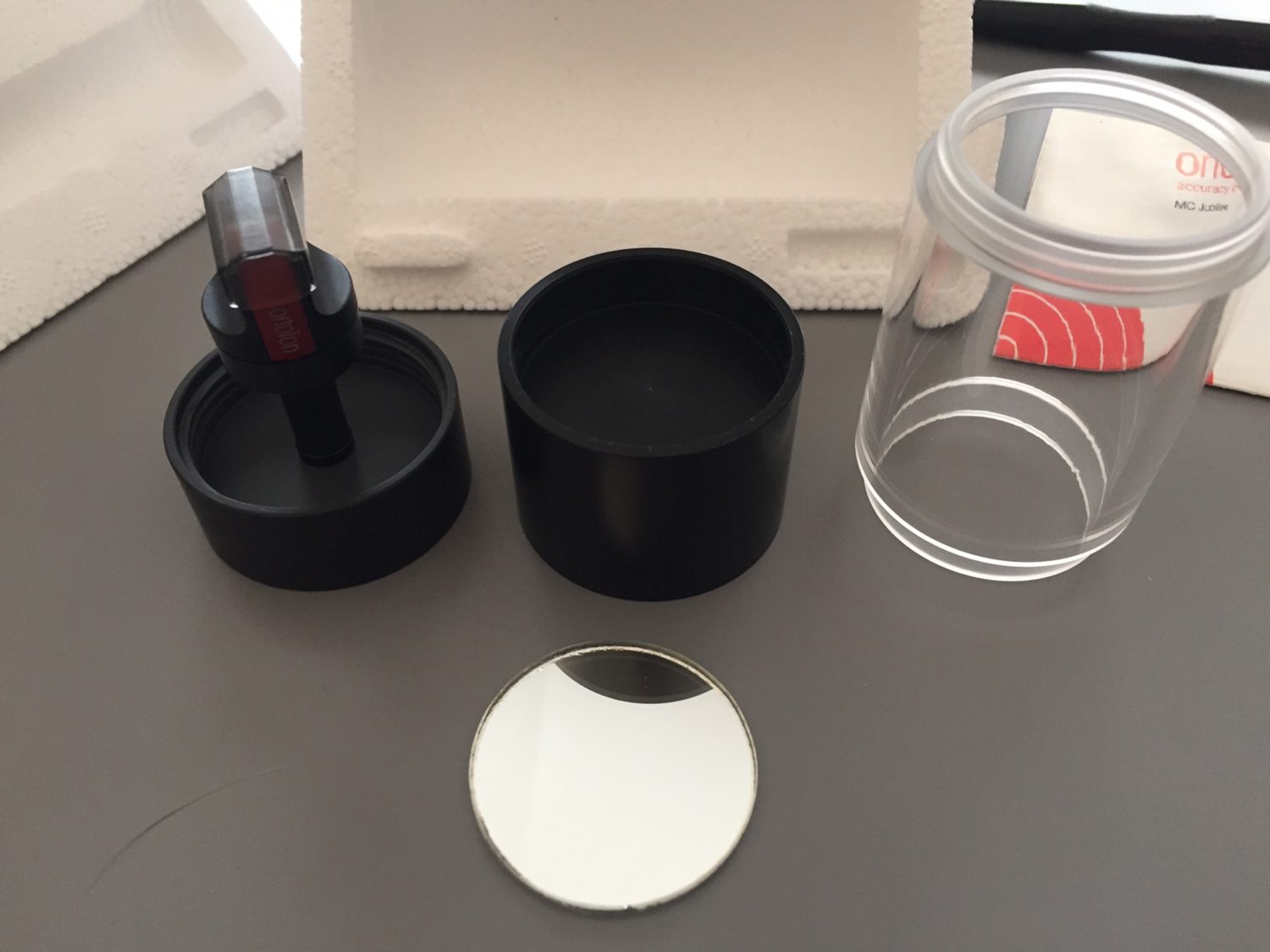 For those interested, I made a video showing the stylus/cantilever assembly at high magnification. You can see this article and video here.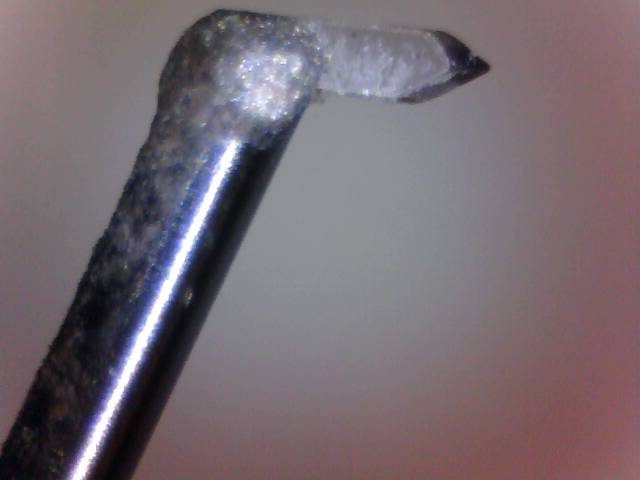 This cartridge was launched to mark Ortofon's 80th anniversary and it really is a superb transducer and very rare to find one for sale at all, let alone in this condition.
More information from Ortofon's dedicated page.
Features
The Ortofon MC Jubilee features a unique exterior design and interior construction based on numerous technological advances. The cartridge incorporates Wide Range Damping system controlling the high and low-frequency damping separately.
The effective mass has been reduced in the stylus/cantilever system by using a very thin boron rod. This material is extremely stiff and even more lightweight compared to aluminium. Besides is the velocity of sound is almost 3 times higher compared to that of aluminium.
Combined with the Nude high-polished Shibata diamond stylus at the end of the cantilever we have developed one of the new elements responsible for the new sound 6-nines (99.9999%) pure silver is used for the coils on the armature.
The amazing tonal neutrality, dynamics and purity of sound of the Ortofon MC Jubilee set new standards for potency, detail, consistency and sound staging.
A high-performance MC transformer or MC preamplifier is required to take full advantage of these qualities. Recommended load: 10 Ohms or much higher, unless the ancillary system has bright tendencies.
Specifications
Output voltage at 1000 Hz, 5cm/sec.  –  0,34 mV
Channel balance at 1 kHz  –  < 1 dB
Channel separation at 1 kHz  –  > 27 dB
Channel separation at 15 kHz  –  > 20 dB
Frequency range at – 3dB  –  20-60.000 Hz
Frequency response  –  20-20.000 Hz + 1,5 / – 0 dB
Tracking ability at 315Hz at recommended tracking force  –  100 µm
Compliance, dynamic, lateral  –  16 µm/mN
Stylus type  –  Nude Shibata
Stylus tip radius  –  r/R 6/50 µm
Tracking force range  –  2,0-2,5 g (20-25 mN)
Tracking force, recommended  –  2,3 g (23 mN)
Tracking angle  –  20°
Internal impedance, DC resistance  –  5 Ohm
Recommended load impedance  –  > 10 Ohm
Cartridge body material  –  Stainless steel/aluminium
Cartridge colour  –  Purple/Black
Cartridge weight  –  10,5 gram
System Integration
This cartridge sounds incredible. Naturally, any cartridge must be carefully matched to the turntable system it's mated to and you wouldn't spend a ton on a really great cartridge without first carefully assessing this critical aspect of system integration.
If you need help or advice regarding cartridge matching, this is something we specialise in. Simply submit your donation and question via the contact page!
If you are chasing a really high-end moving coil cartridge, with all the charms of pure silver coils, Shibata gem and superb construction, get in contact with me.
At just $1495, this gem is around half of the RRP. This is a  rare opportunity to purchase a collectible cartridge in pristine condition. I don't imagine this will hang around for long.
UPDATE: It didn't!