Hi folks, a quick update about the new Liquid Audio workshop and workspace.
I built this new workshop and workspace in January and it is one of several projects I've been working on. The new work area has really helped me to improve workflow as it allows me to work on multiple pieces of hi-fi gear at once, in one place, even several BIG items.
By big, I mean really big, like the Krell KSA-200S I recently repaired and restored and the monster Technics SE-A3 and SE-A100 power amps in the feature image. I made a short video about the new workshop space and a Kenwood KD-650 I repaired and serviced – check it out:
As you can see, there's plenty of room for amplifier teardowns, test and measurement gear, multiple turntable repairs and storage.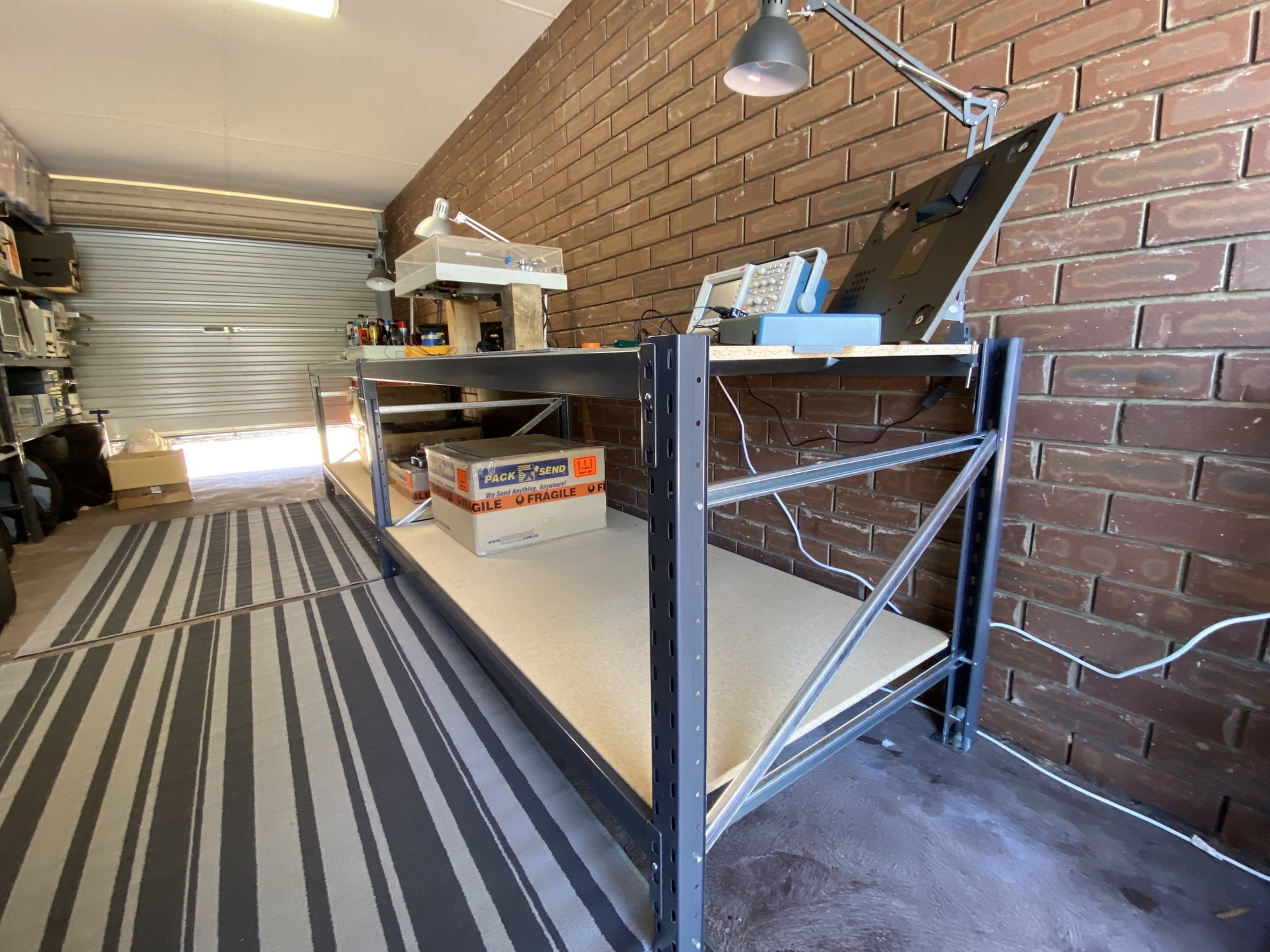 I've included some good, strong LED lighting, a small soldering station, basic testing facilities and of course my Kenwood QR-666 shortwave receiver.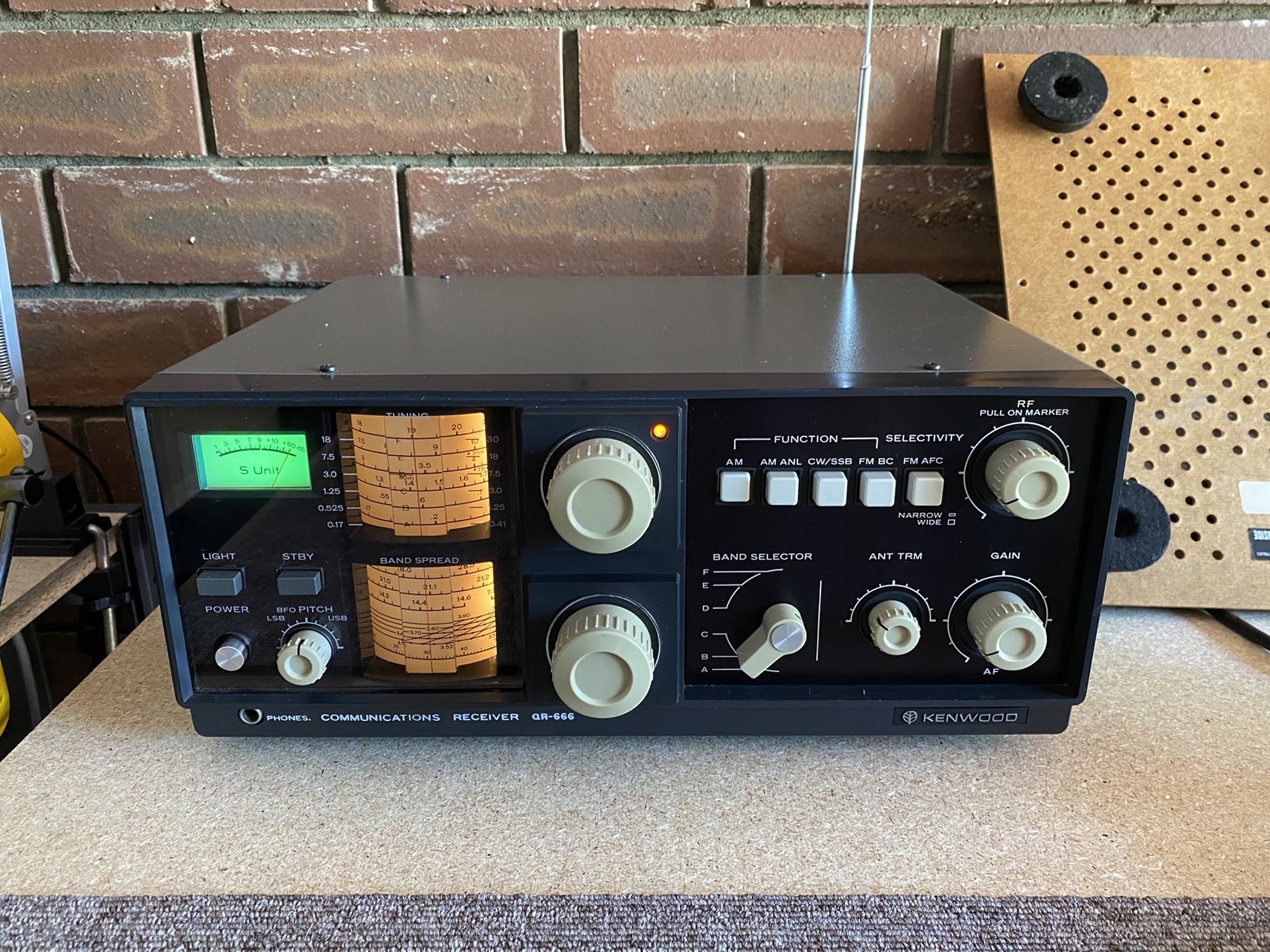 Rugs help keep things comfortable during long periods standing. It's quite comfortable here, even during much of the Perth summer. It got a little difficult on the +40 degree days, but overall, it's very comfortable.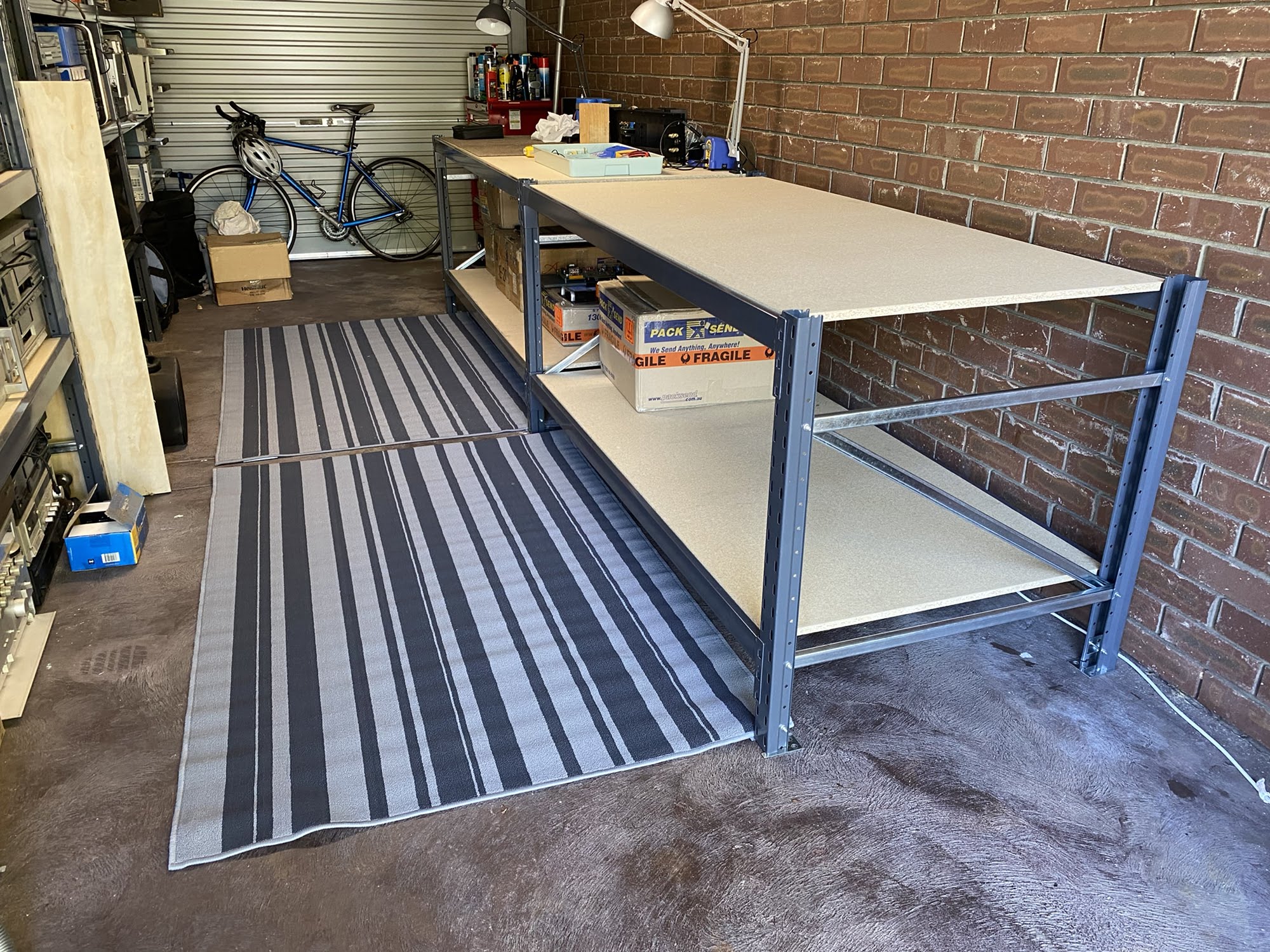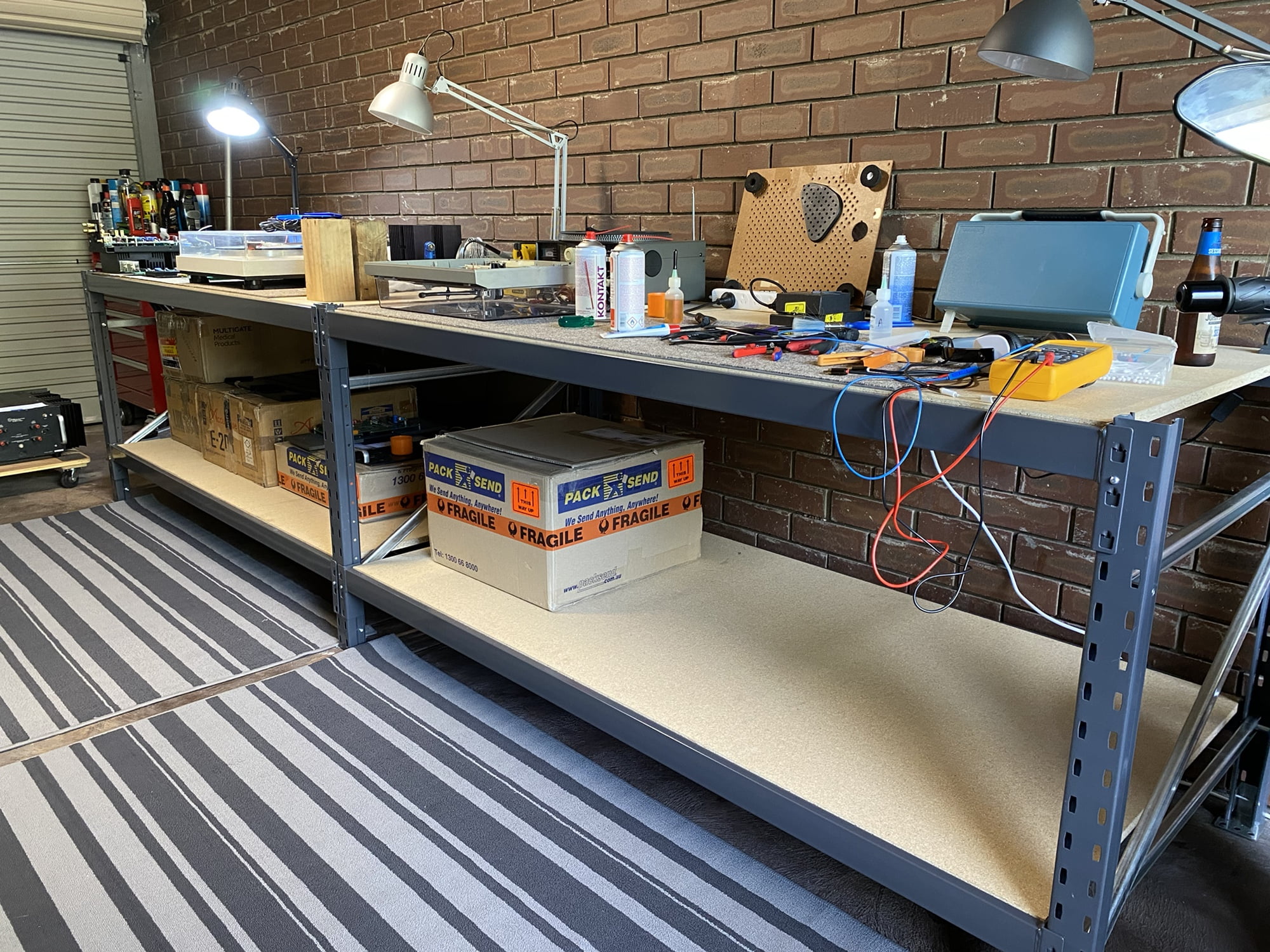 I still have my lab space, with parts storage, test and measurement gear etc. The lab is where much of the critical work happens, but I can do the majority of work in this new space. The large bench space has really been fantastic in terms of giving me room to move.
Anyway, back to work. Keep the enquiries coming and I look forward to servicing, repairing or restoring some hi-fi equipment for you soon!