One thing I love about what I do is the incredible variety of equipment I get to work on. Let's take a look at my restoration of a sweet little original Naim Nait integrated amplifier.
For all those wondering, I'm very slowly recovering. I think! Anyway, with that in mind, here's a short but to the point article about a gorgeous little original Naim Nait restoration. I think I can get over the writing hurdle a little easier by choosing manageable topics to write about, rather than trying to write epic articles about this for example! I don't always want to write about mega amplifiers anyway, so let's go.
Iconic
There are many things that can be said about Iconic British hi-fi manufacturer Naim. They are a stalwart of the British hi-fi scene and remain intact, long after many contemporaries have been absorbed by the hi-fi monsters in China. They are also unique in terms of design, aesthetics and styling, approach and in producing genuinely high-quality gear. Fans think there is something magic about Naim. There isn't. Well, I don't consider excellent engineering and high-quality manufacturing magic, but perhaps in this day and age, they are!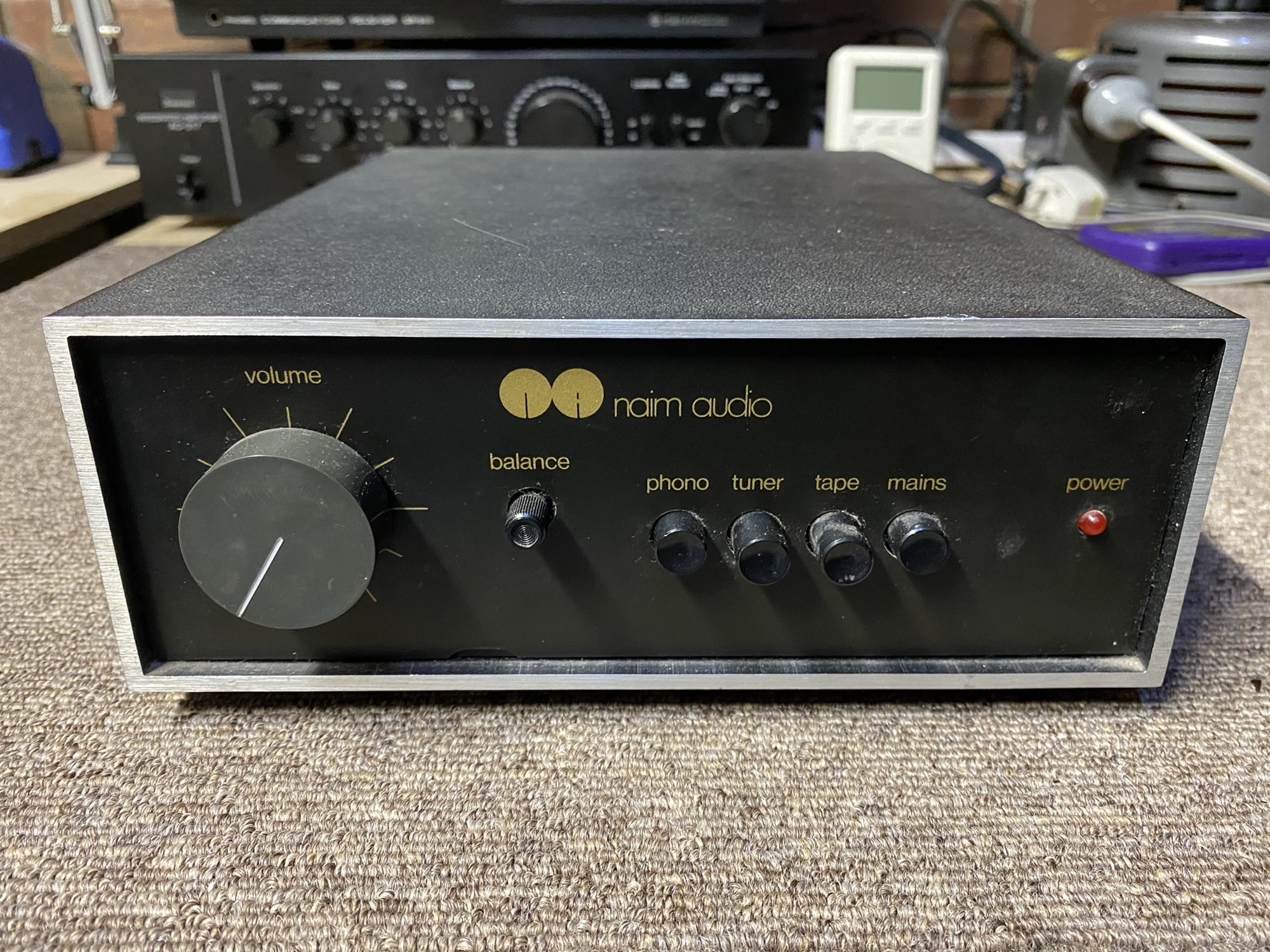 The Baby
So, the Naim Nait integrated amplifier is the baby of the range and is still produced today, albeit in a very different guise and range of models. The one we are looking at here is the original chrome bumper version, made somewhere between 1983 and 1989.
It's puny by any real measure, with TO-220 output devices and just 13 Watts per channel (or 15, depending on who you believe) with the wind blowing in the right direction. This is barely enough for anything but small, sensitive speakers, but that's how the Brits did things back then. It does sound very nice too, just small.
It needs to be partnered up with appropriate speakers. Don't let anyone tell you it's much more powerful than 13 Watts per channel because it isn't. A really good 13 Watts can sound excellent, it just needs the right speaker partner.
All of that being said, the Naim Nait has an enviable reputation and many glowing reviews. Is this hype or real? Read on to find out, but spoiler alert – the Nait is a genuinely nice-sounding amplifier and provides a little taste of high-end audio, within limits, for sensible money.
By the way, Naim has even written about restoring these baby amplifiers. Check that out if you get a moment.
Specifications
Inputs: Phono, Tuner, Tape
Phono Sensitivity: 2.5mV
Tuner & Tape Sensitivity: 75mV
Power Output: 15W/ch (optimistic I'd say…)
Max Power Consumption: 100VA (again unlikely, probably the transformer rating)
Dimensions(w x d x h): 21 x 29 x 8.5 cm
Weight: 5kg
Disassembly
So this Naim Nait 1 let's call it, came to me in 2020. Her owner asked me to refresh her and that's what I did, using better than original parts and a conservative, technical approach as always. Let's take a deeper look inside the iconic Naim Nait integrated amplifier.
Parts Replacement
As usual, pictures tell the story here. I replaced all electrolytic capacitors with high-quality parts rated for higher temperature, longer life and lower ESR. Not that this is that kind of amplifier really in the sense of running hot for example, but I only ever use these sorts of parts anyway, so that's what I have in stock.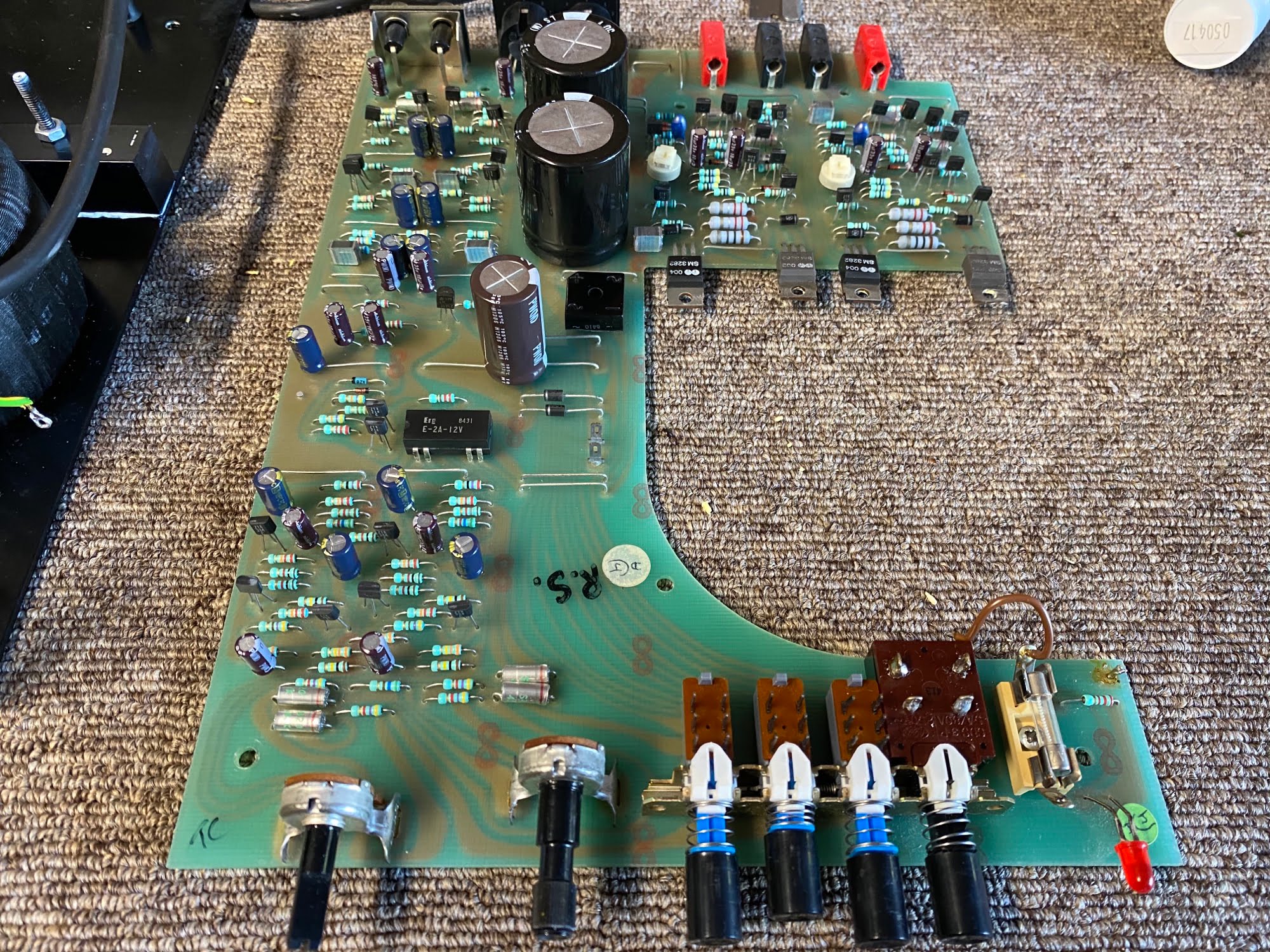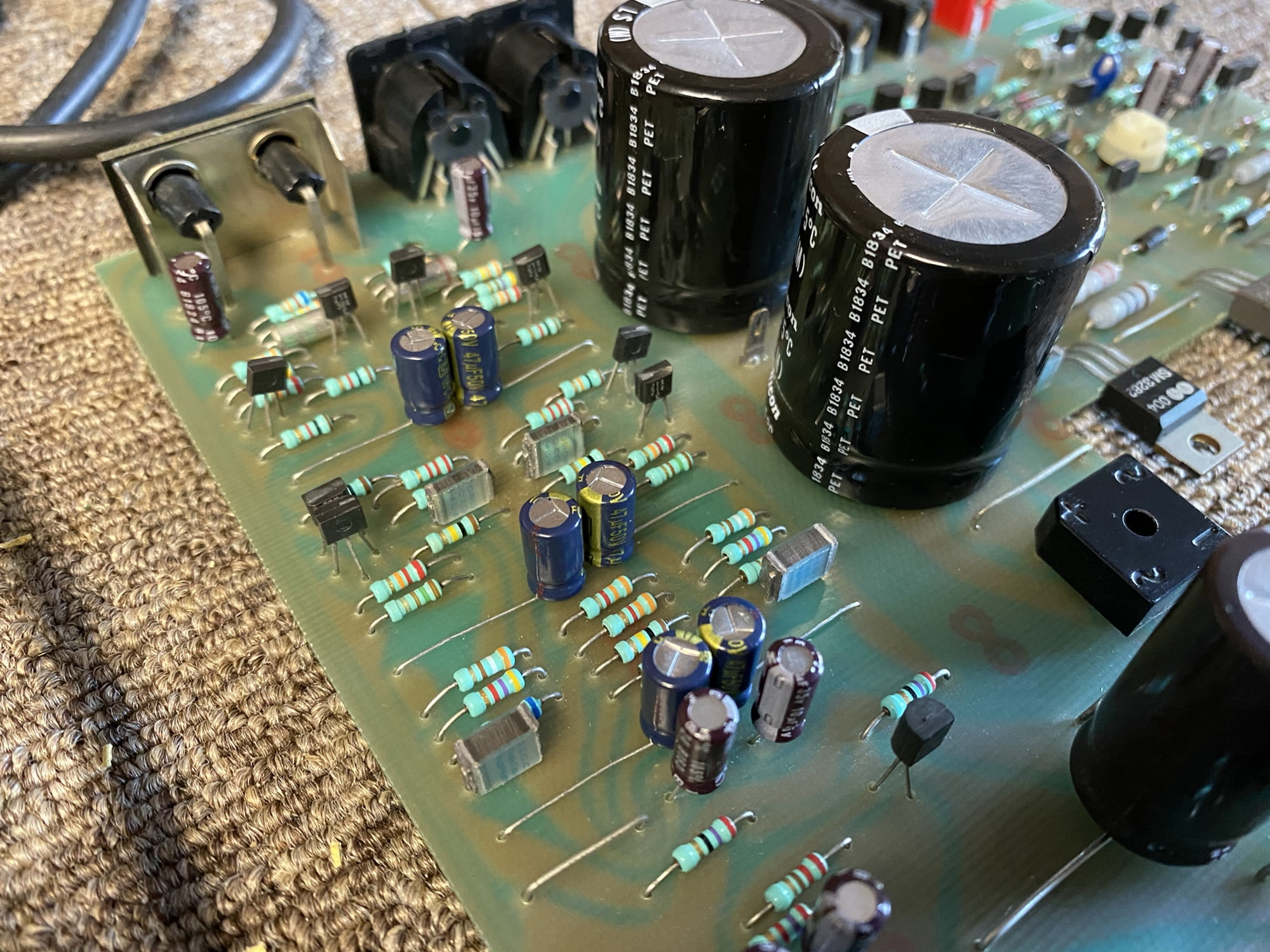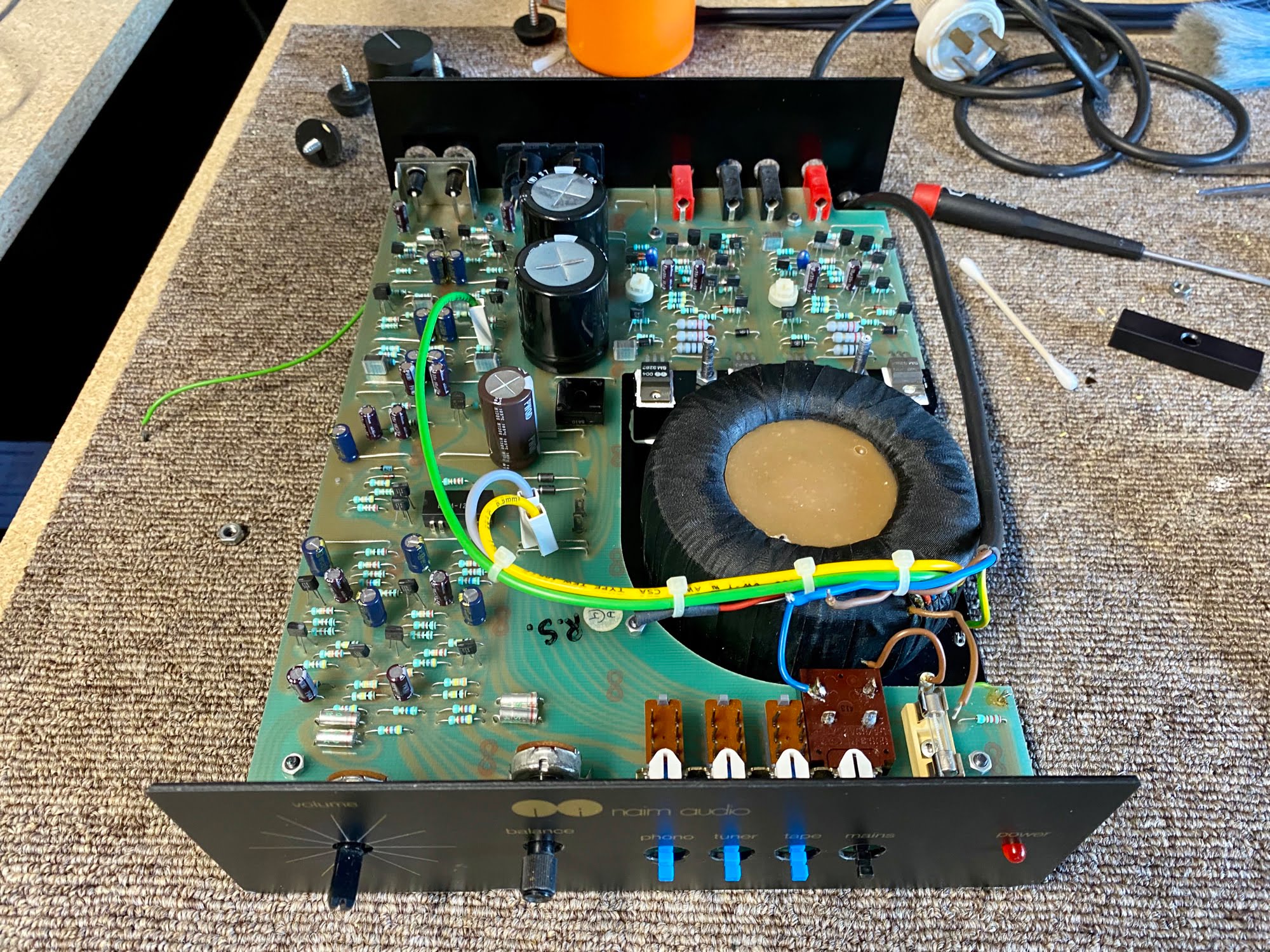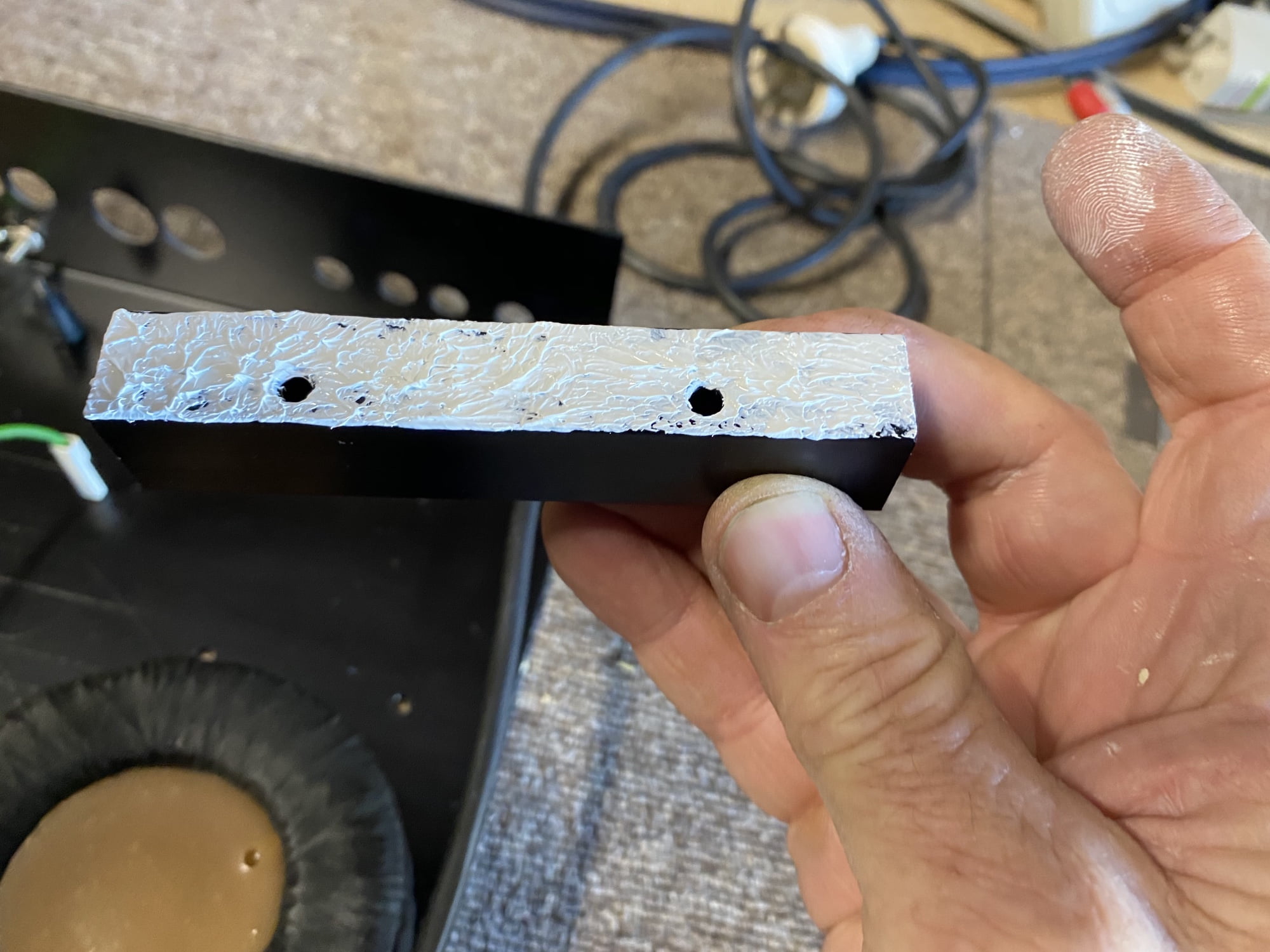 Results
As always, I made the standard electronic adjustments as per factory service data and tested the amplifier with my Yamaha NS-10 studio monitors. After that, some cleaning and reassembly into the lovely metal case. Have a look at how she turned out.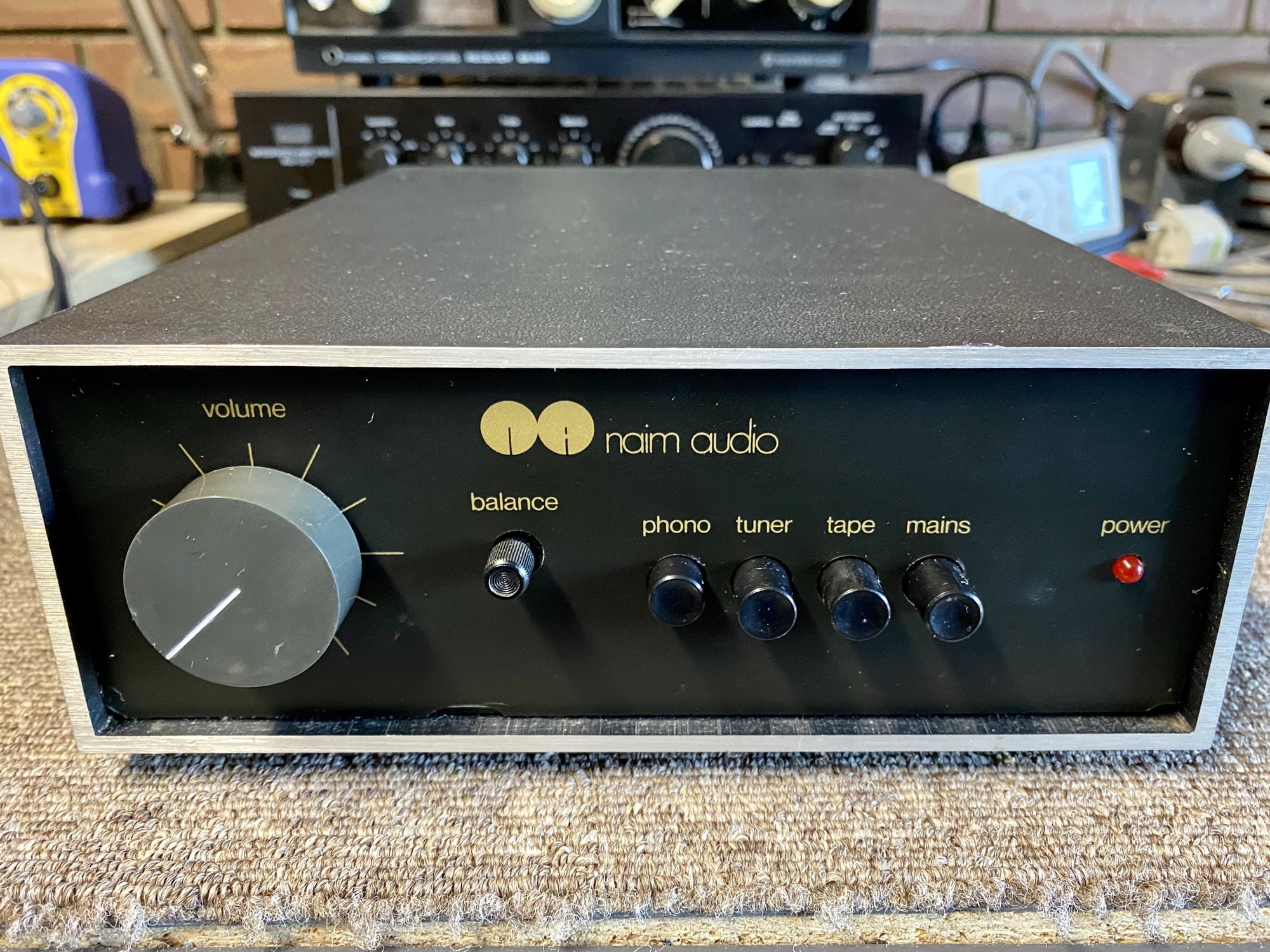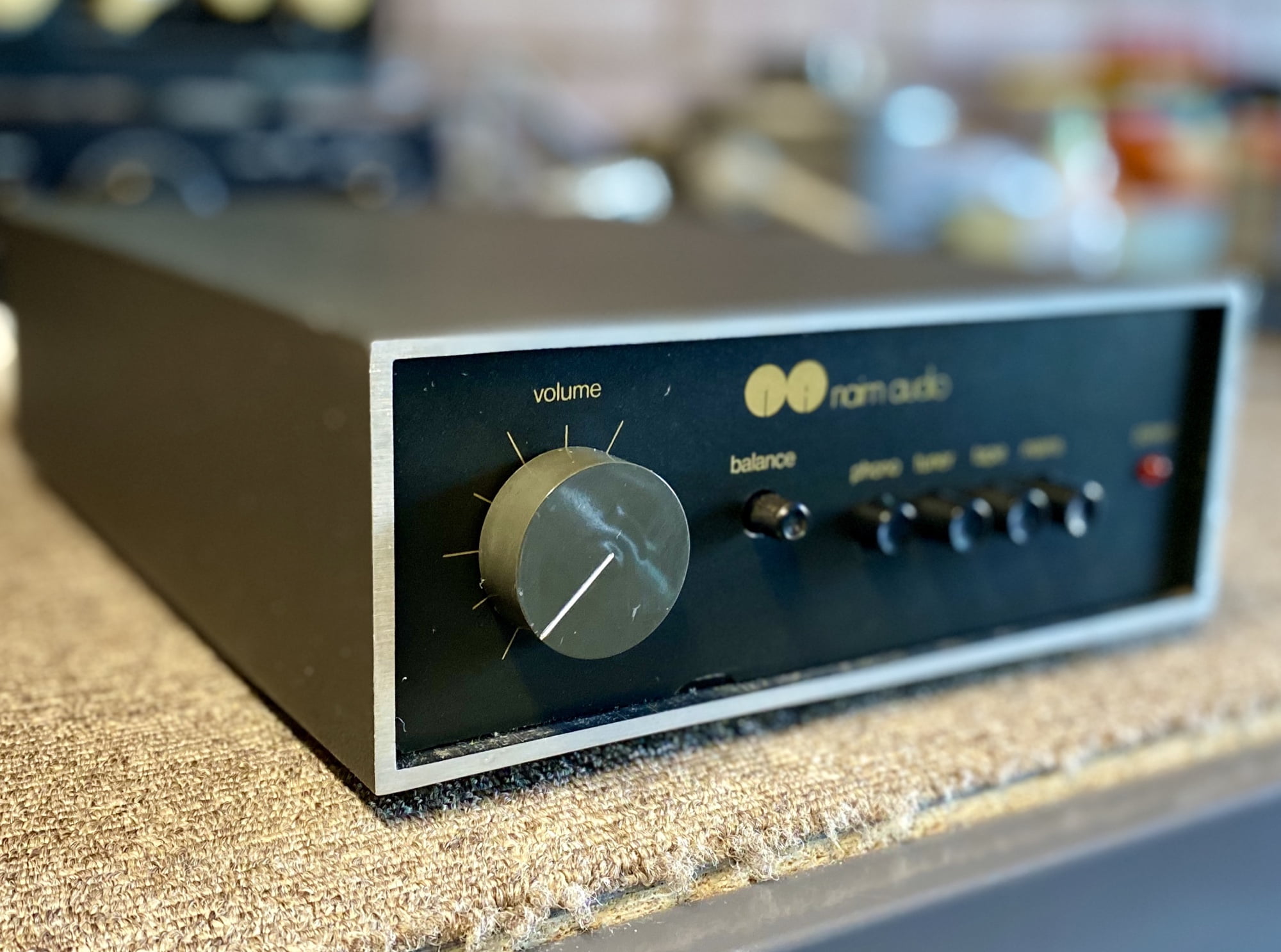 Performance
As I alluded to earlier, this is a modest, low power solid-state amplifier. It's also a charming, sweet, clean and snappy sounding amplifier. Pair it up with some sensitive speakers and it will have a relatively easy time. That means no less than 89 or 90 dB/Watt, and really, you've been warned. It will clip with a tough or less sensitive load and this is always bad.
I drove my workshop Yamaha NS-10s and they sounded great on the end of this little Naim Nait. The baby Yammies are 90dB/Watt, and so right in the range I mentioned. I could get them moderately loud, but dynamics were lacking as one would expect of a 13 Watt amplifier. Still, sonically, this is a sweet combination and the amplifier sounds surprisingly good, very good after overhaul, much better than when she came in.
Could you drive Yamaha NS-1000s with this little Naim Nait? Yes, you certainly could, they also have a roughly 90dB/Watt sensitivity. What you can't get is gravitas, scale and drama though. You need real power for that, or 98+dB/Watt sensitivity speakers!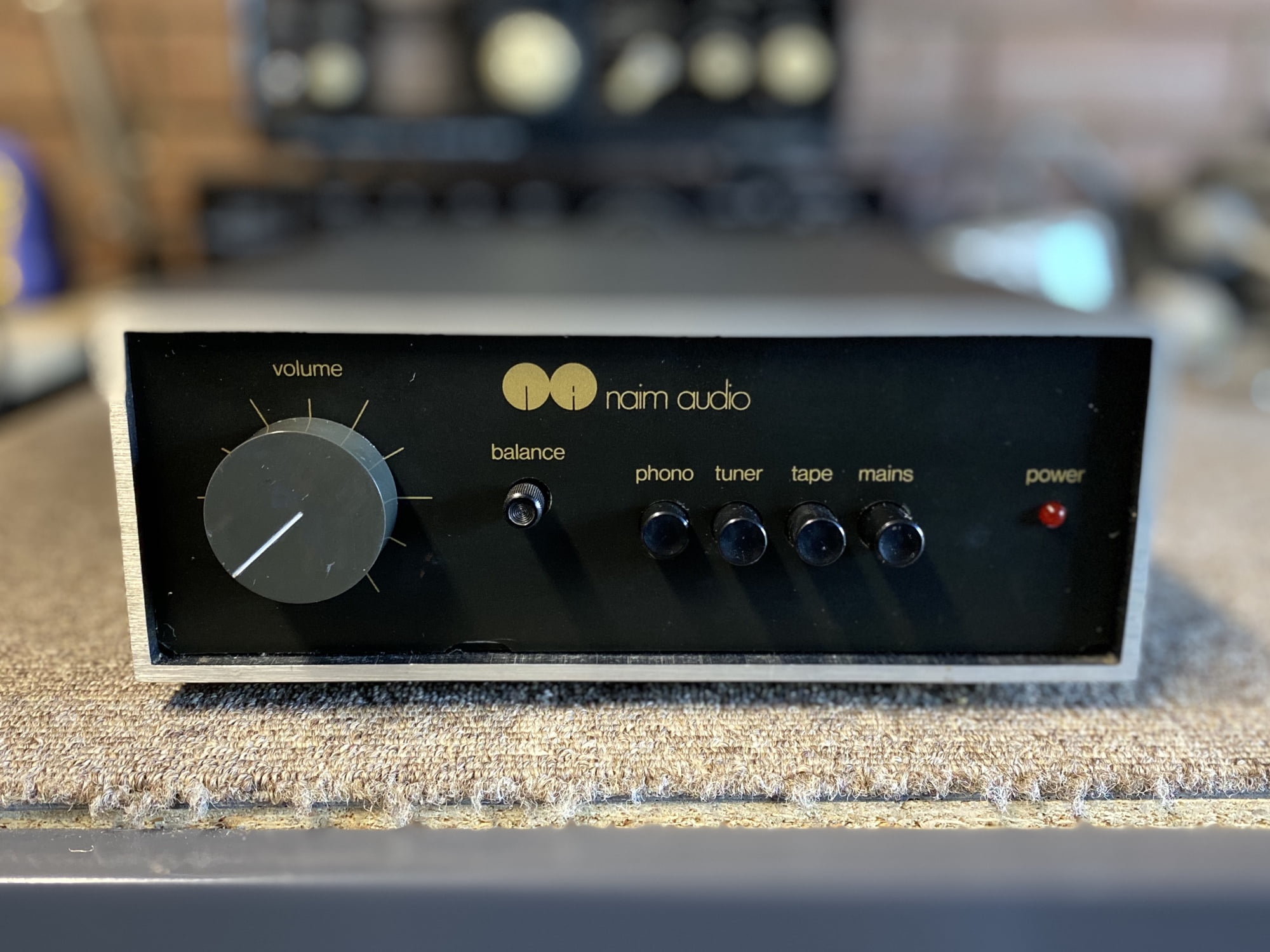 Alternatives
This is tricky because it's hard to find amplifiers with this little power these days. A sensible comparison must be with the current Naim Nait 5si, which sells for $2500. I'd say the newer amplifier is the better option. It's certainly more powerful, but it lacks a phono preamp and you'll need to spend $500+ to get something that sounds as nice as the discrete phono stage built into the baby Naim Nait. A secondhand Naim Nait for $500 is looking pretty good I reckon.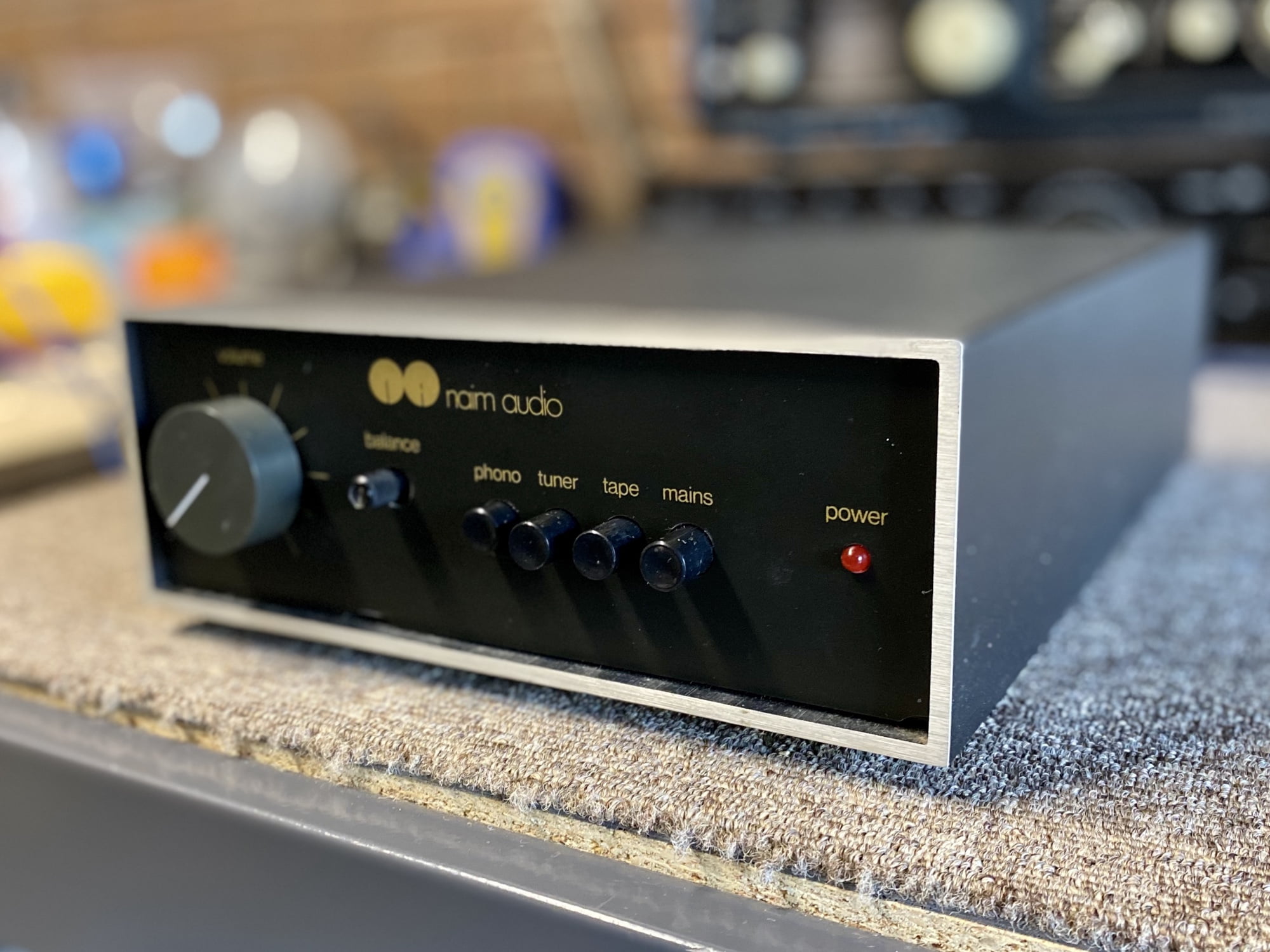 What the Nait does compare to is some of the earlier Cyrus amplifiers. How about we look at one of those next?
You could instead go for a modern Audiolab or Cyrus, but honestly, I wouldn't bother. The Naim Nait 5si, or this original Naim Nait are the real deal. I reckon that for the money you can find these for on the secondhand market, they are a solid option, with that power/speaker caveat in mind. If you have sensitive speakers, the diminutive Naim Nait is a great option for a smaller system.
As always, thanks for reading and please don't hesitate to let me know if you'd like me to look at any of your Naim gear.
Naim Nait
$400 - $1000 AUD
Pros
Great sounding 'baby' amplifier
Great phono preamp
Compact, aesthetically pleasing design
Sounds great, even after 40 years!
Cons
Seriously lacking power
Needs sensitive speakers to get the best out of it
Rotary controls feel cheap