Come with me this time, as I dive deeply into the repair and restoration of one of the best solid-state preamplifiers of all time – the magnificent Krell KRC-HR.
NOTE – for a bunch of different shots and angles, check out my detailed Krell KRC-HR video overview!
If you're reading this, you've probably heard of Krell and know something about the incredible range of premium, industrially constructed gear they made throughout the 1980s and 1990s. The Krell KRC-HR preamplifier is certainly one of the best pieces to come out of the Krell factory. Come along for a look inside to find out why.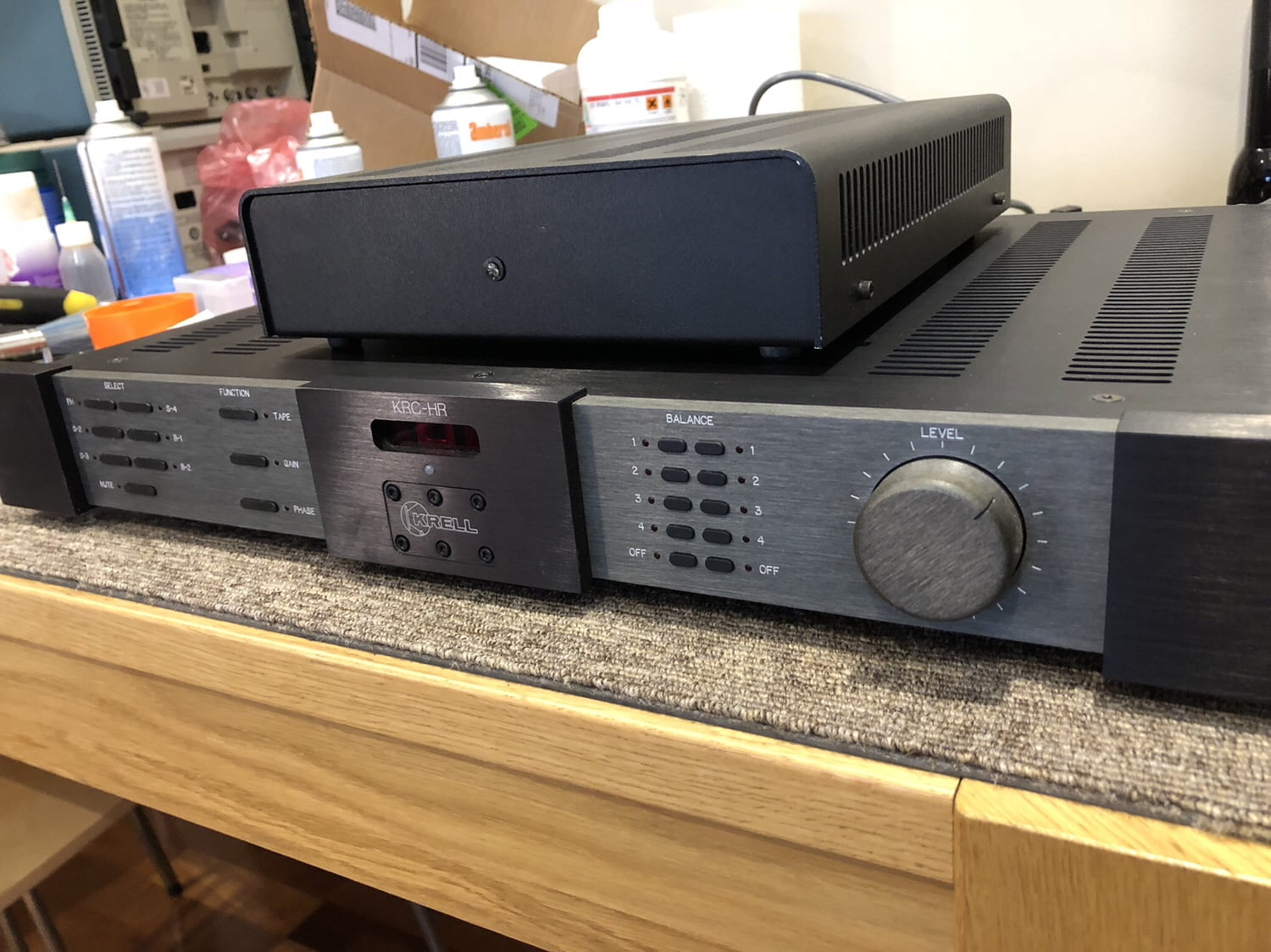 Top of the Heap
The KRC-HR was Krell's finest preamplifier. This unit dates back to around 1994, but Krell sold them until the late 90s as far as I can tell. Perhaps my friend Patrick at Krell can elaborate on this…?
Like all Krell products from this period, the KRC-HR features a superbly made chassis, built out of cast, pressed and milled aluminium. She also features beautiful fibreglass PCBs, thick copper traces and premium parts throughout. Everything screams premium quality and is a world apart from standard consumer gear, I can assure you.
The KRC-HR has a couple of features worth noting. First is the external power supply, housed in the smaller box. This provides regulated DC rails to the main chassis. The rails are further regulated down to the various voltages used in each block, in the main chassis. The external PSU gets warm, really warm, and it has no power switch, so you have to turn it off at the wall, or unplug it.
The second feature I like is the add-on KSL phono board. Like the rest of the KRC-HR, the KSL board is superbly made, using the typical Krell gold pins to connect it to the main chassis. It uses +/-21V rails and a JFET input buffer. It also features lots of local power supply reservoir capacitors, MM/MC gain switching and a wide range of MC loading resistors, accessible via a pair of board-mounted switches.
Stereophile and others at the time liked this preamp very much. I suggest this KRC-HR review from Stereophile as a good starting point. If you'd like to see an overview of the Krell KRC-HR in video form, check out my longest video so far, on YouTube.
Krell KRC-HR Specifications
Frequency response: 20Hz to 20kHz
Total harmonic distortion: 0.01%
Gain: 12dB (line)
Signal to noise ratio: 96dB (line)
Output: 14V (Pre out Max)
Dimensions: 19 x 14.5 x 2.75 inches
Accessories: remote control
Year: 1997
Sound: awesome 🙂
Problems
The Krell KRC-HR runs essentially in class-A as all good amplifiers do. This means it runs hot. The power supply dissipates a lot of heat, and, with no power switch, potentially stays on, 24/7. The capacitors, no matter how good they are, will suffer under this use-case scenario.
This unit came to me with a number of issues: one channel was operating intermittently, there were problems with the phono board, it had some shipping damage and many capacitors needed replacing. So let's dive in then, starting with the best place to start any electronics repair & restoration – the power supply.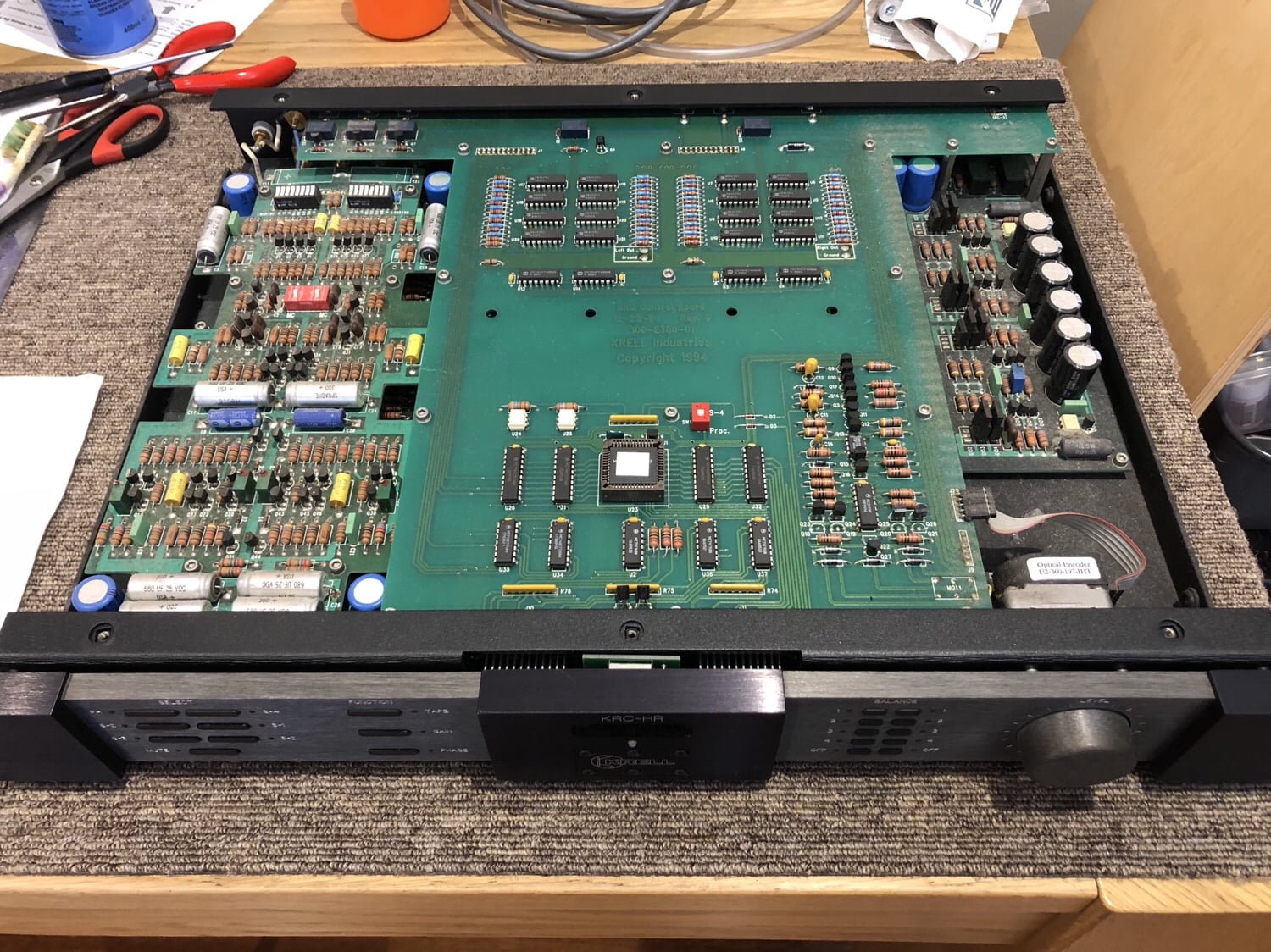 Power Supply
The best way to approach repairing and restoring any piece of electronics is to start with the power supply. Without a power supply, the unit can never work, and power supply problems will manifest themselves everywhere else in the unit.
This KRC-HR had experienced problems before and had been repaired, albeit not very well. This was nothing like the appalling work done on the Krell KRC in my Hall of Shame, but the repairs in this unit were crude nonetheless.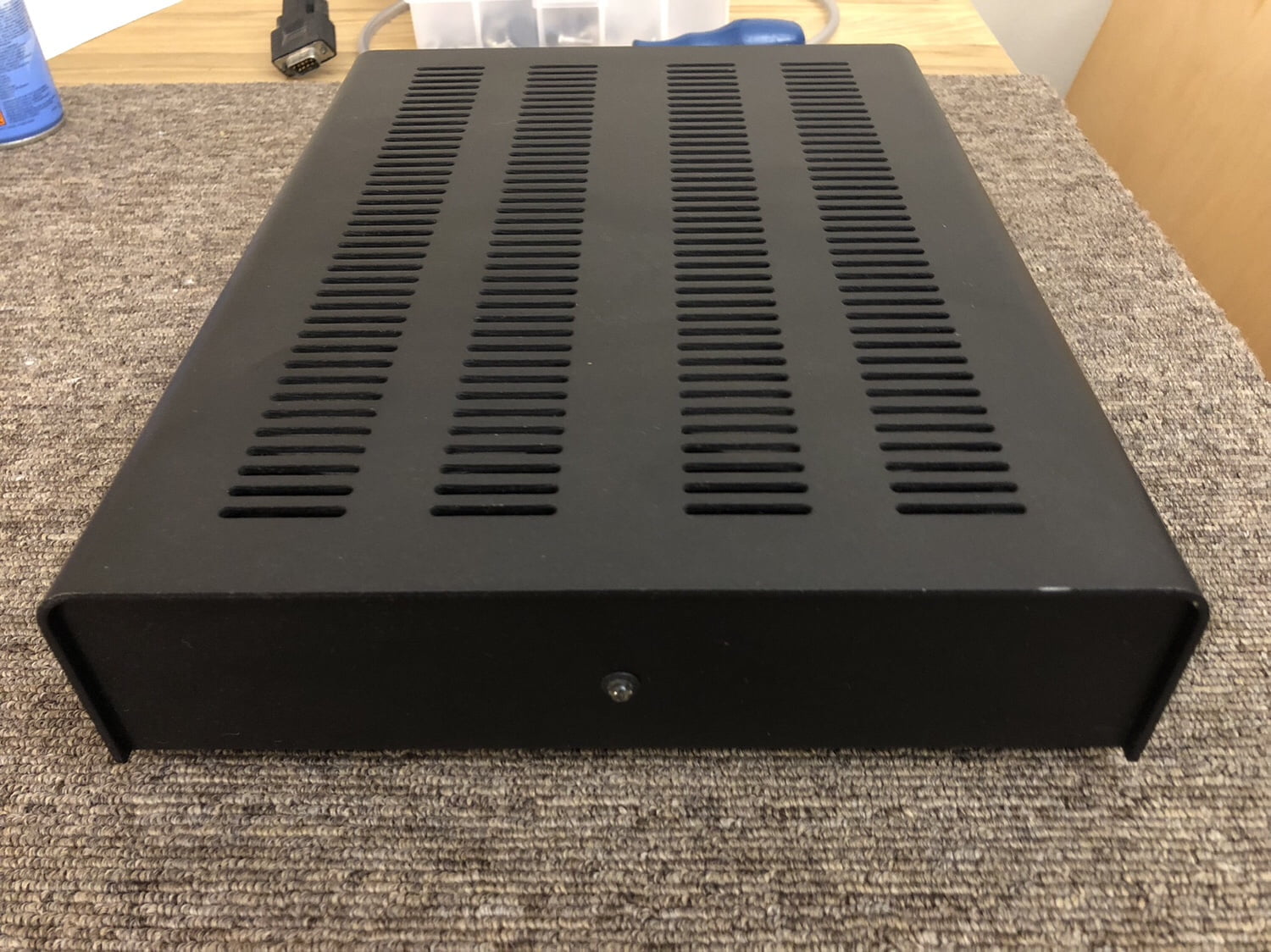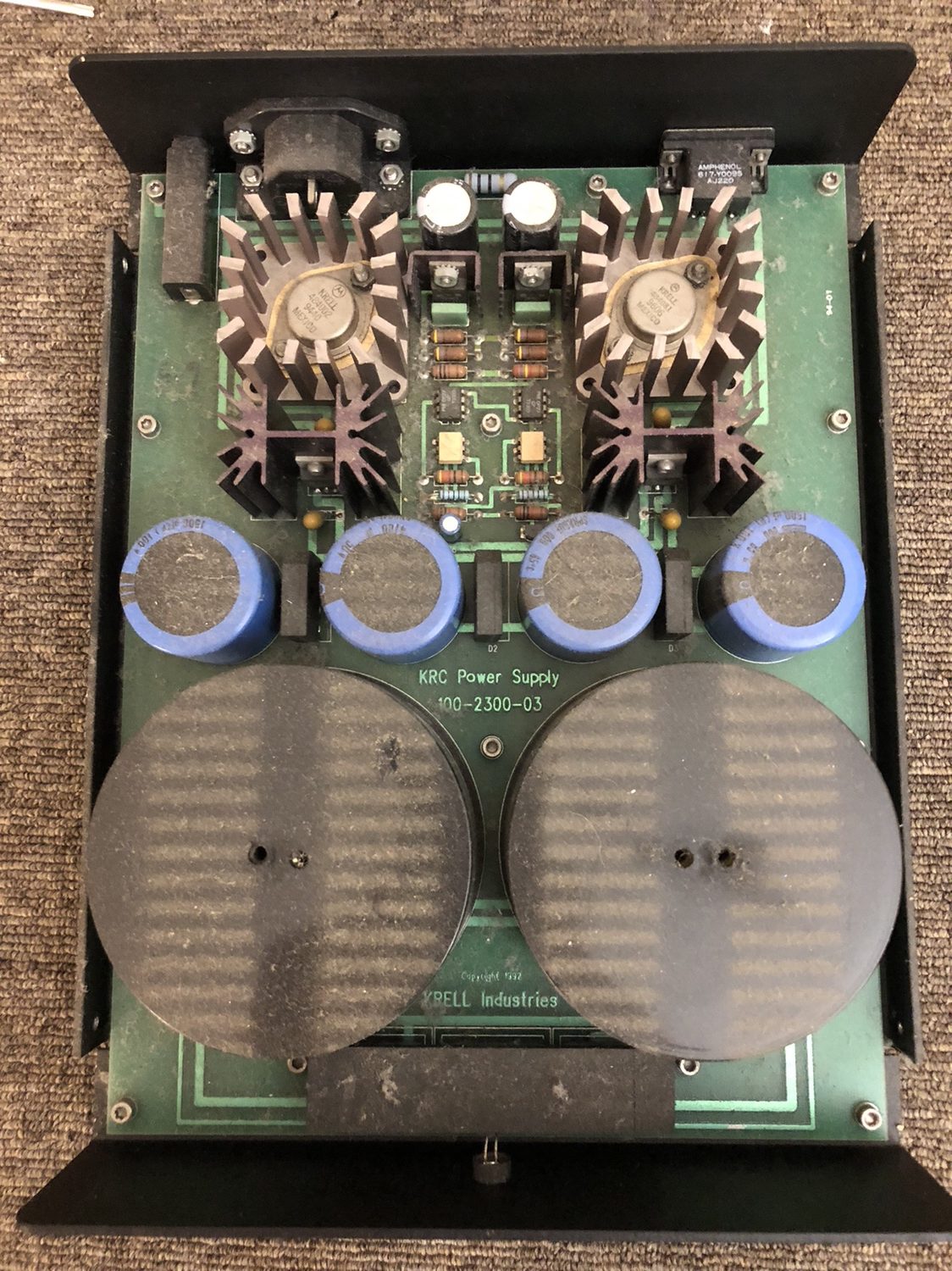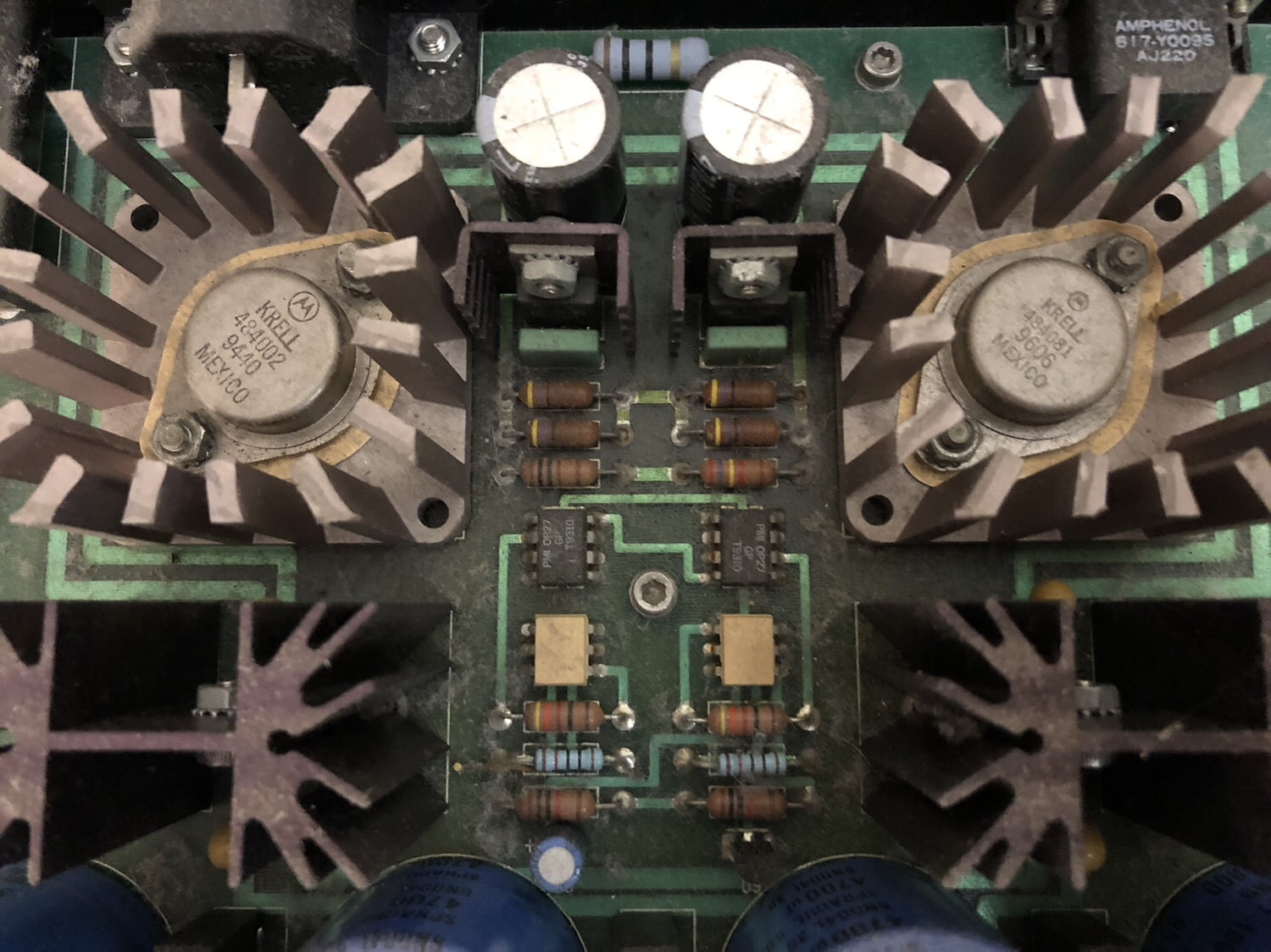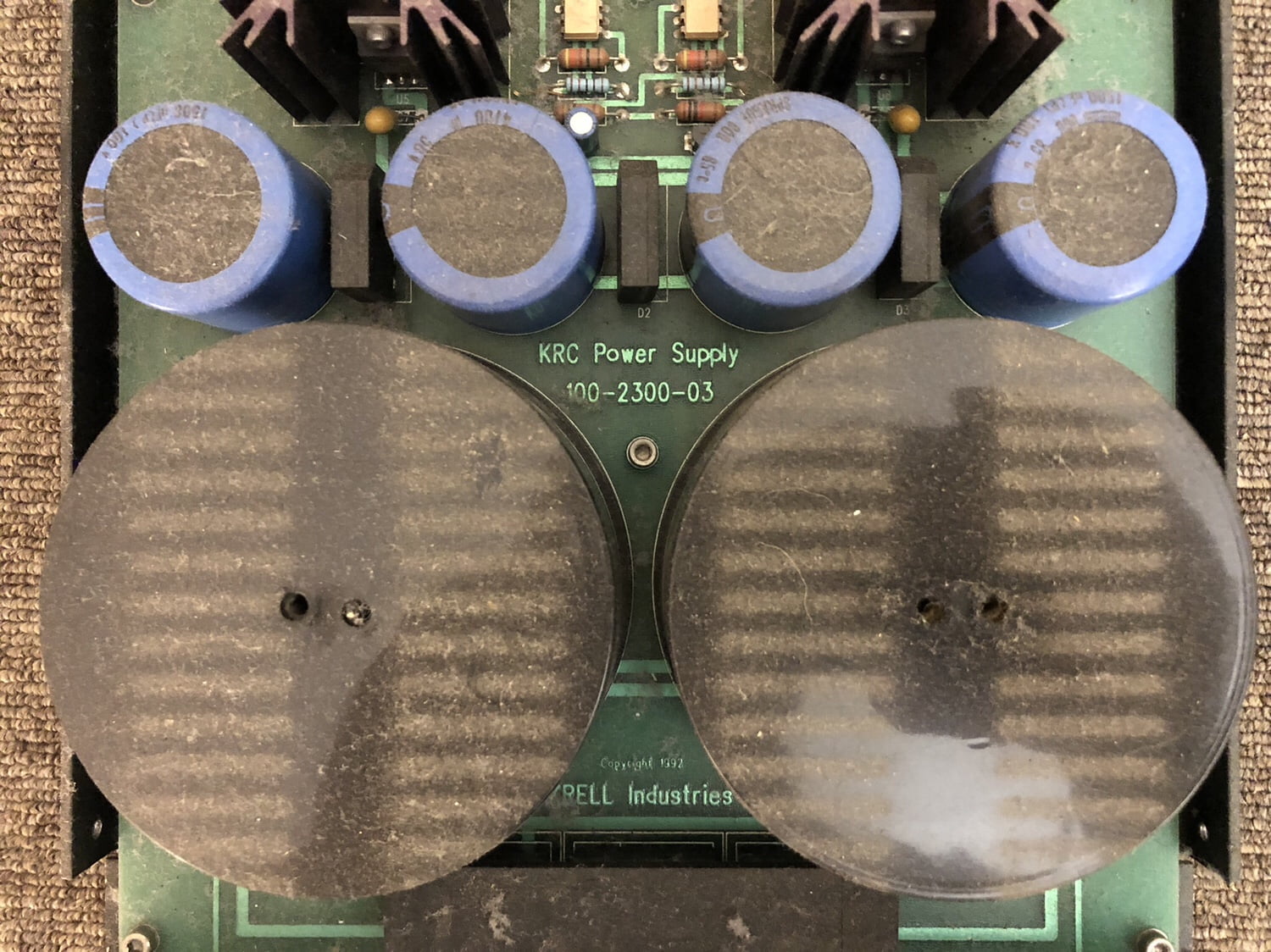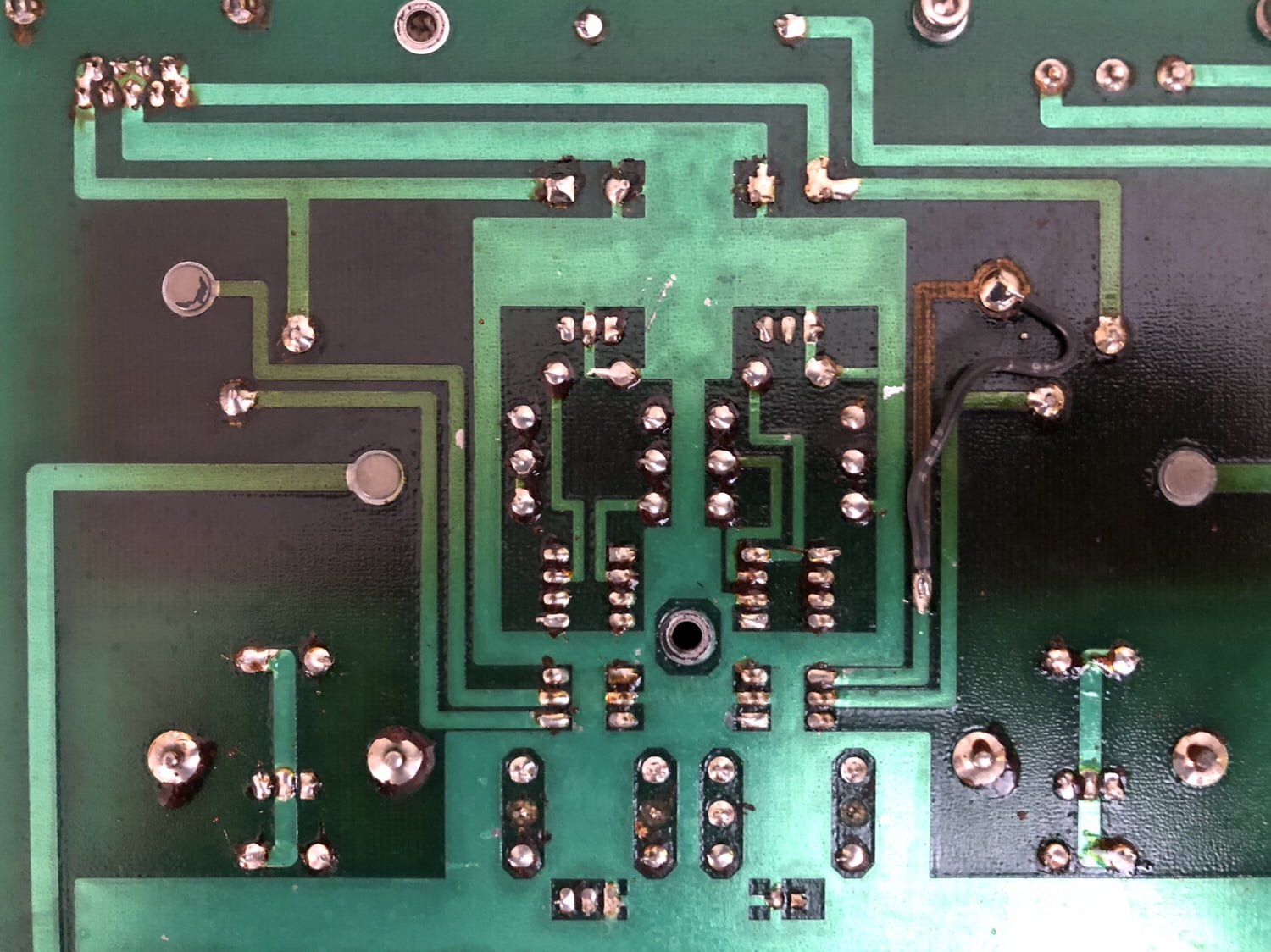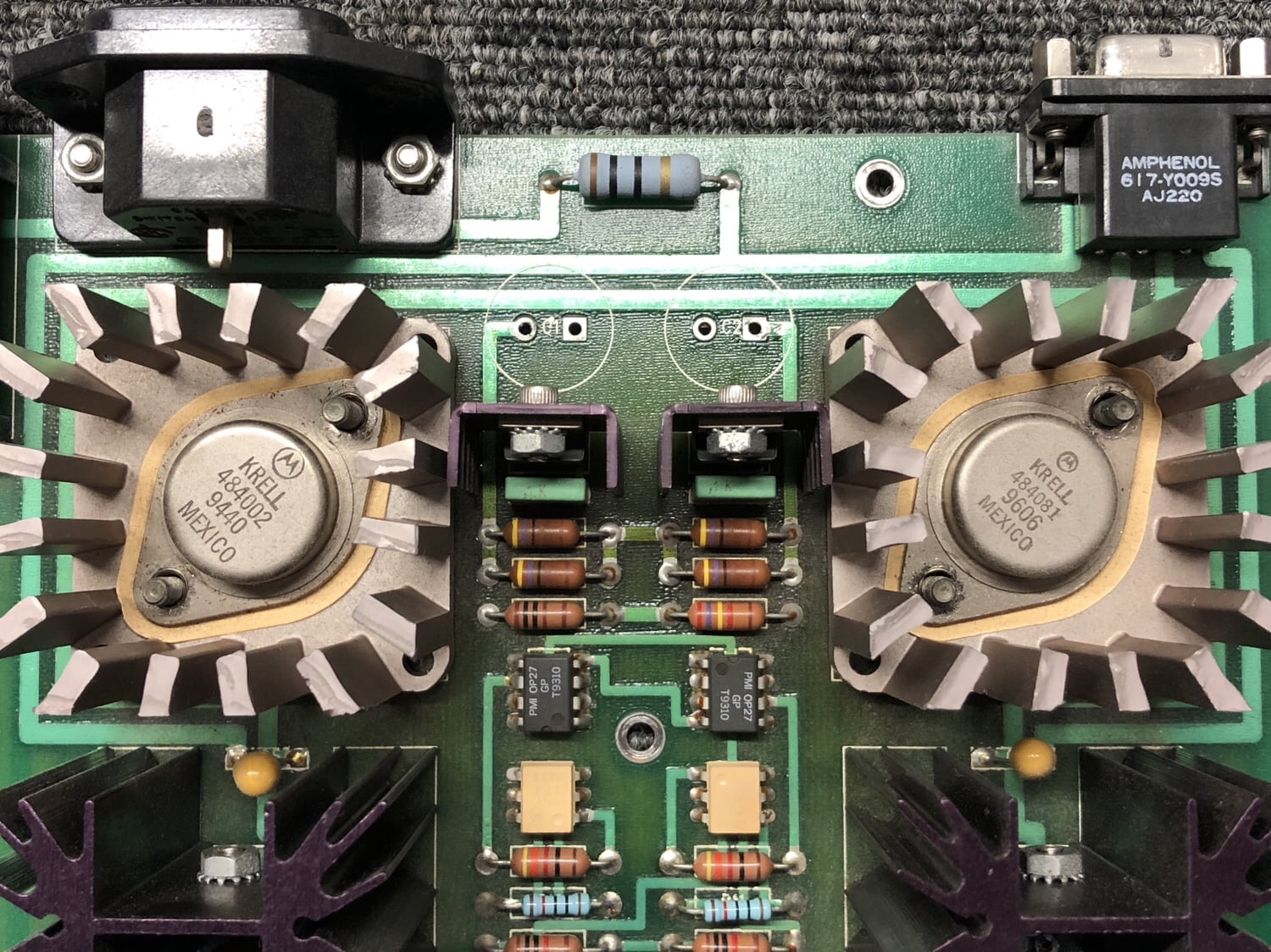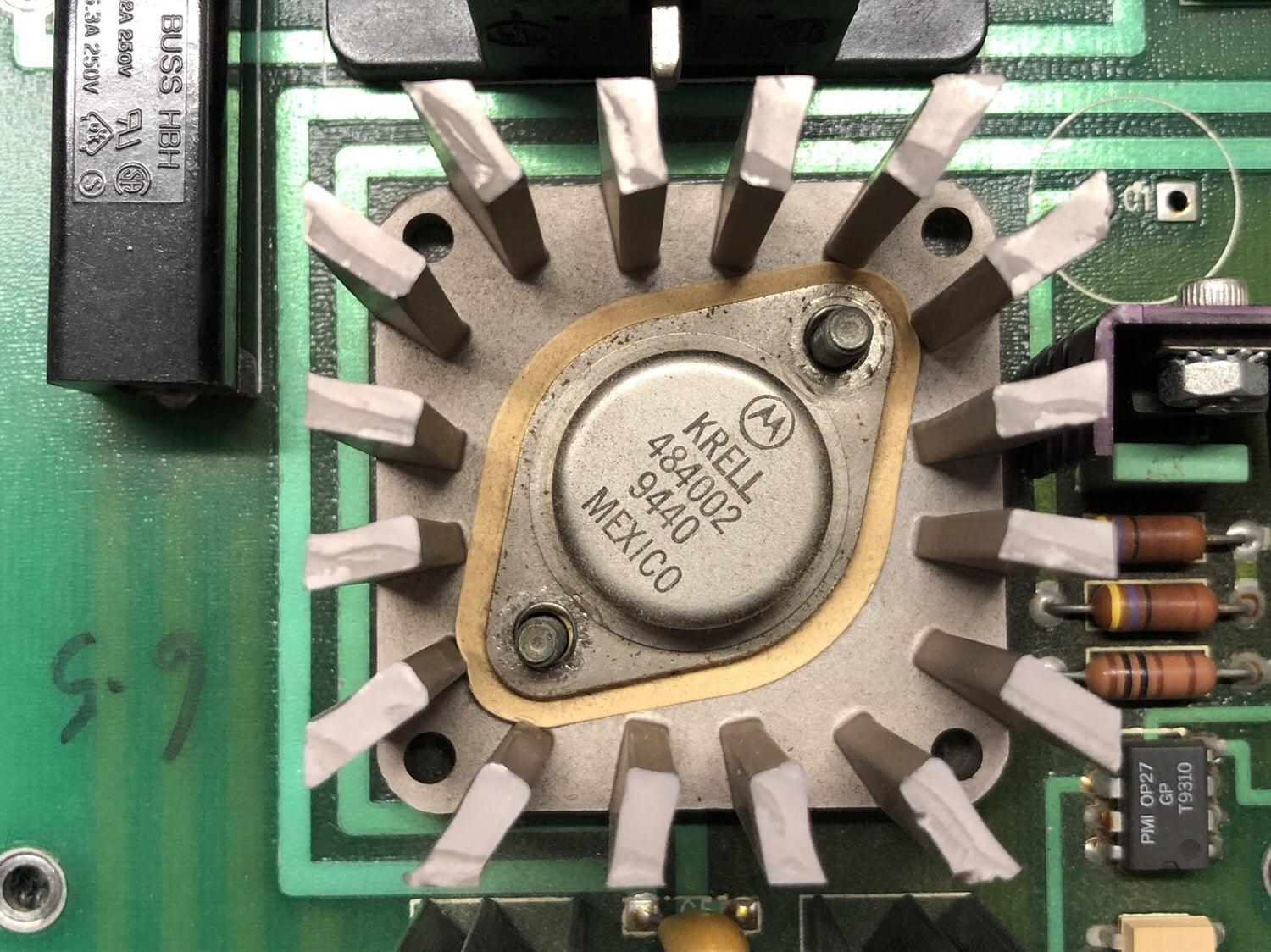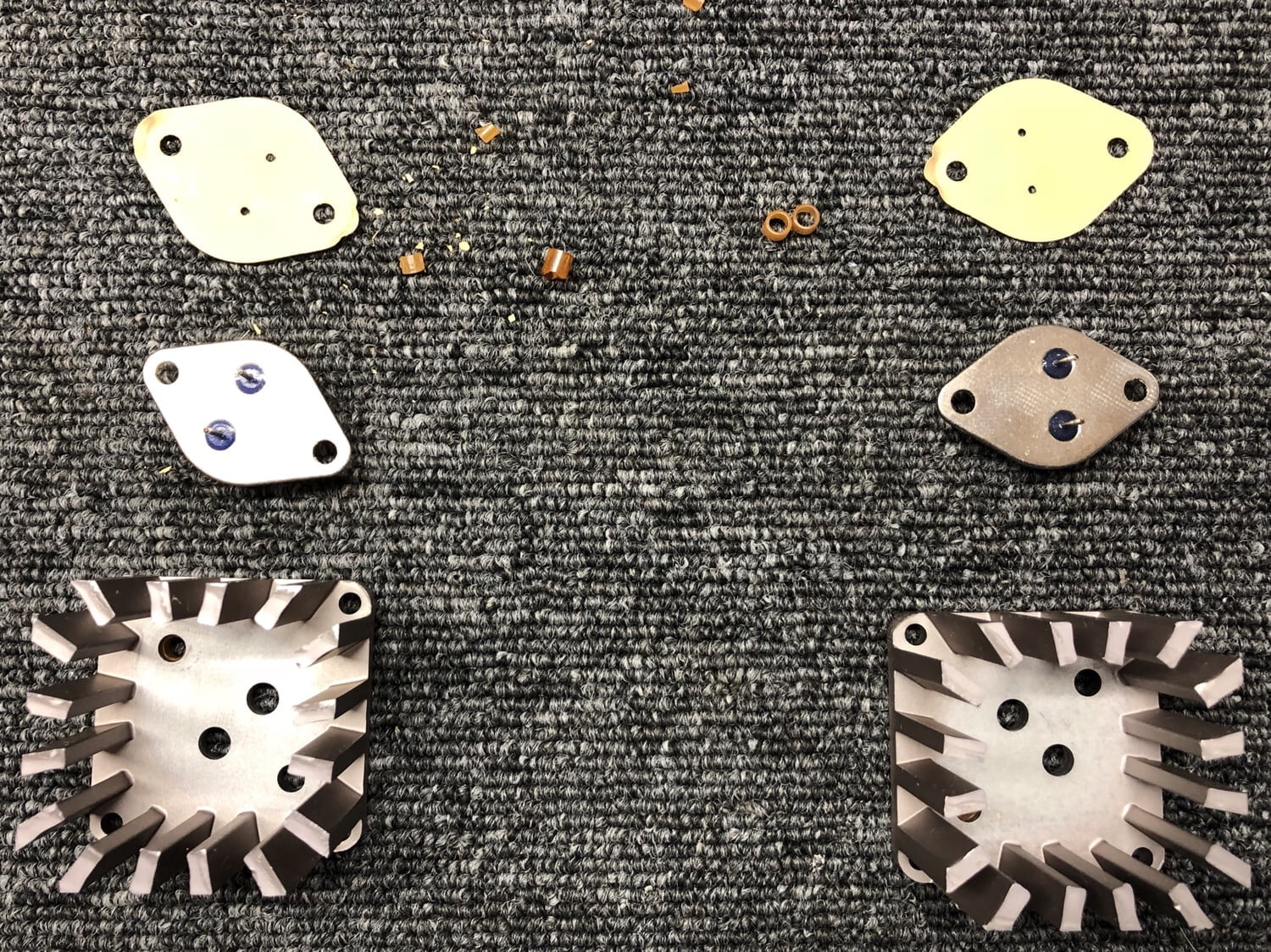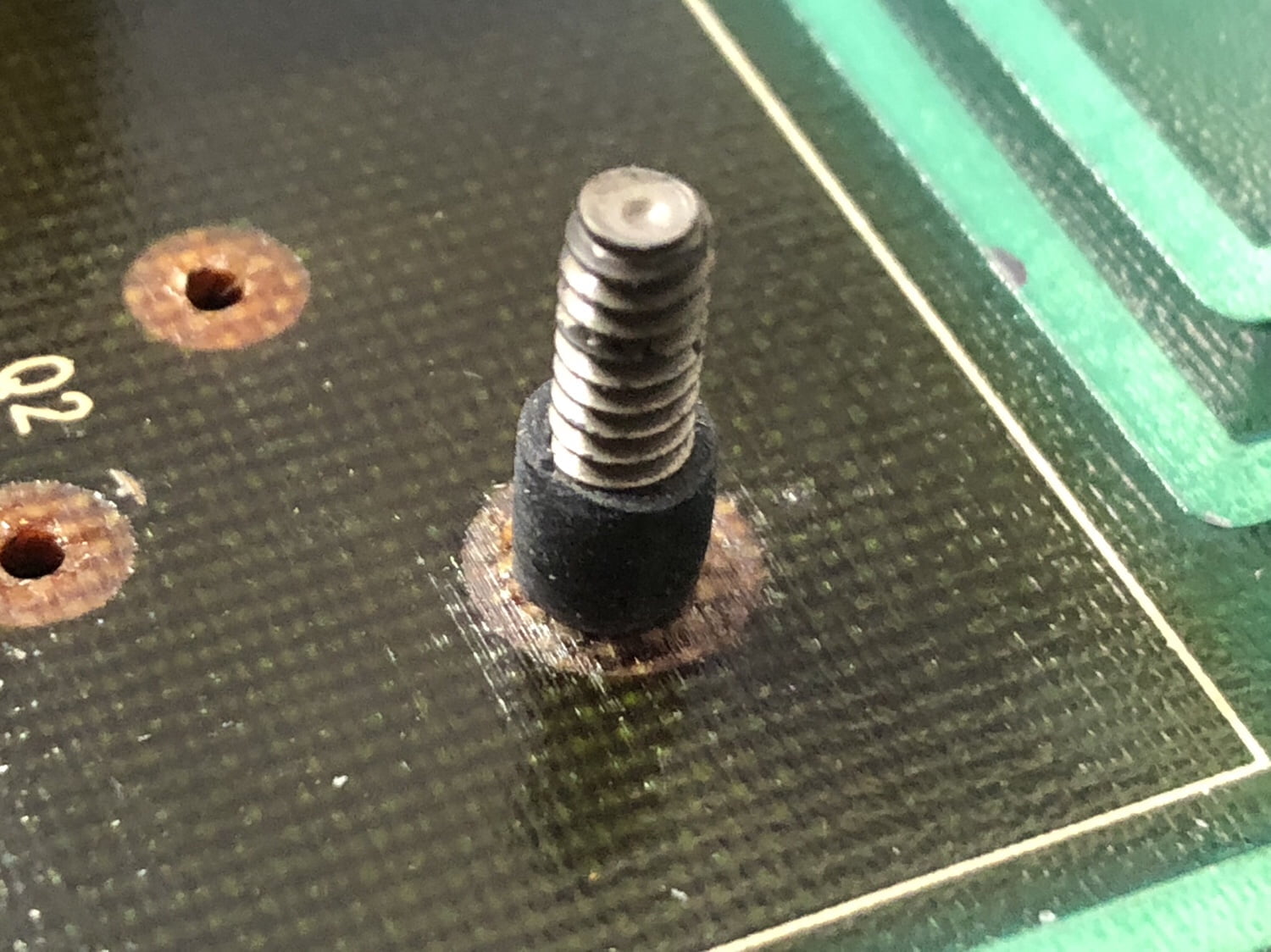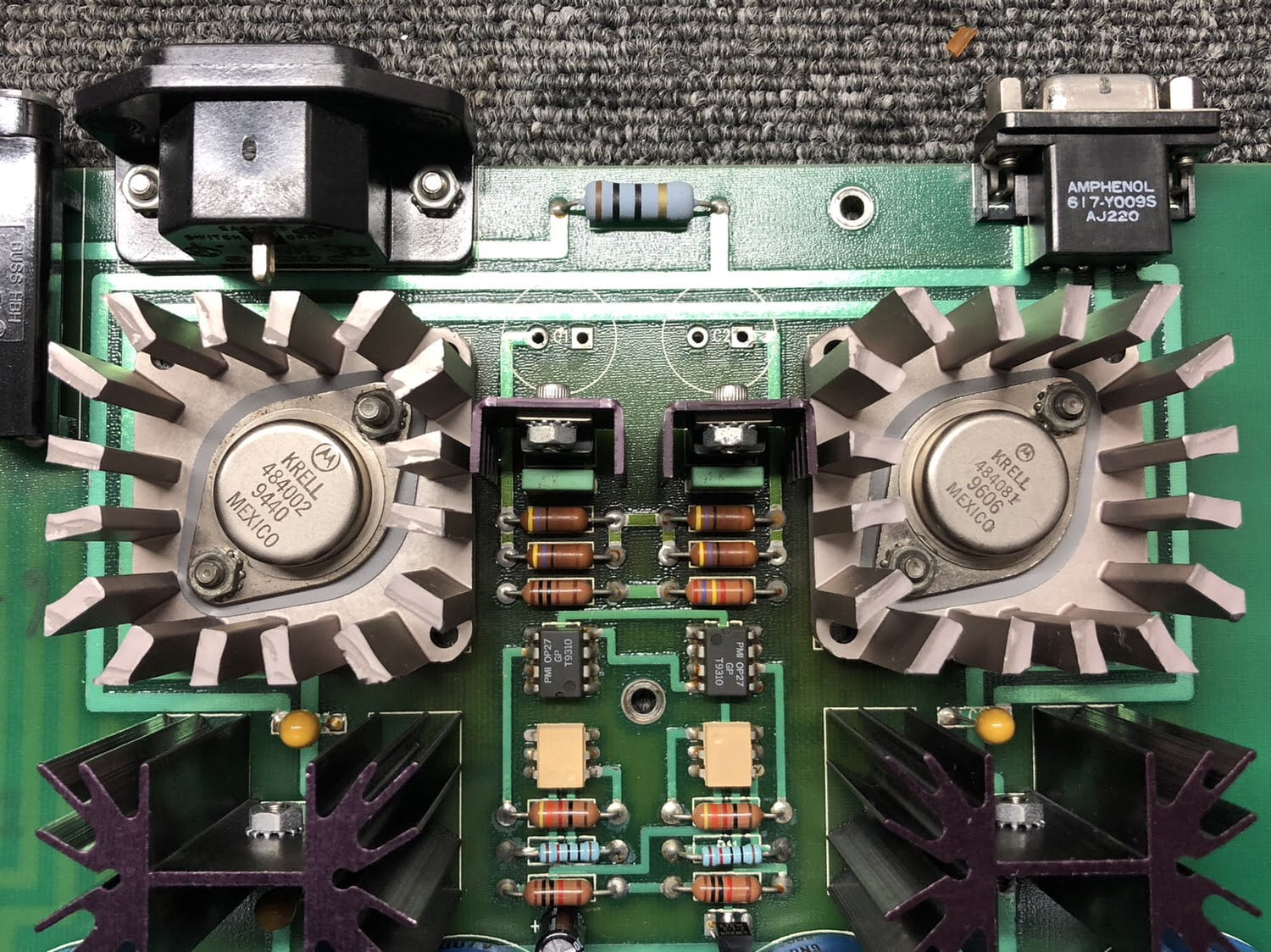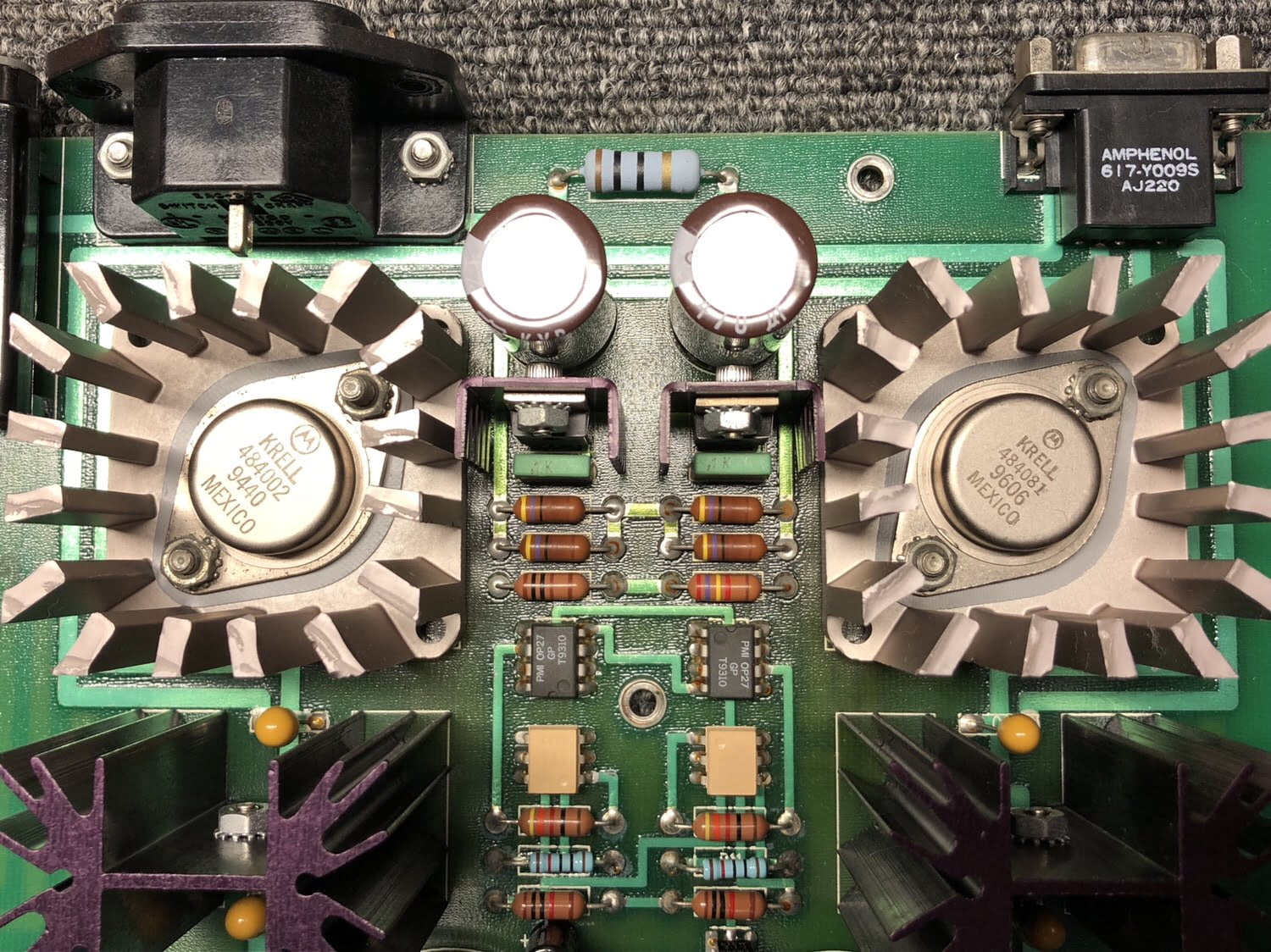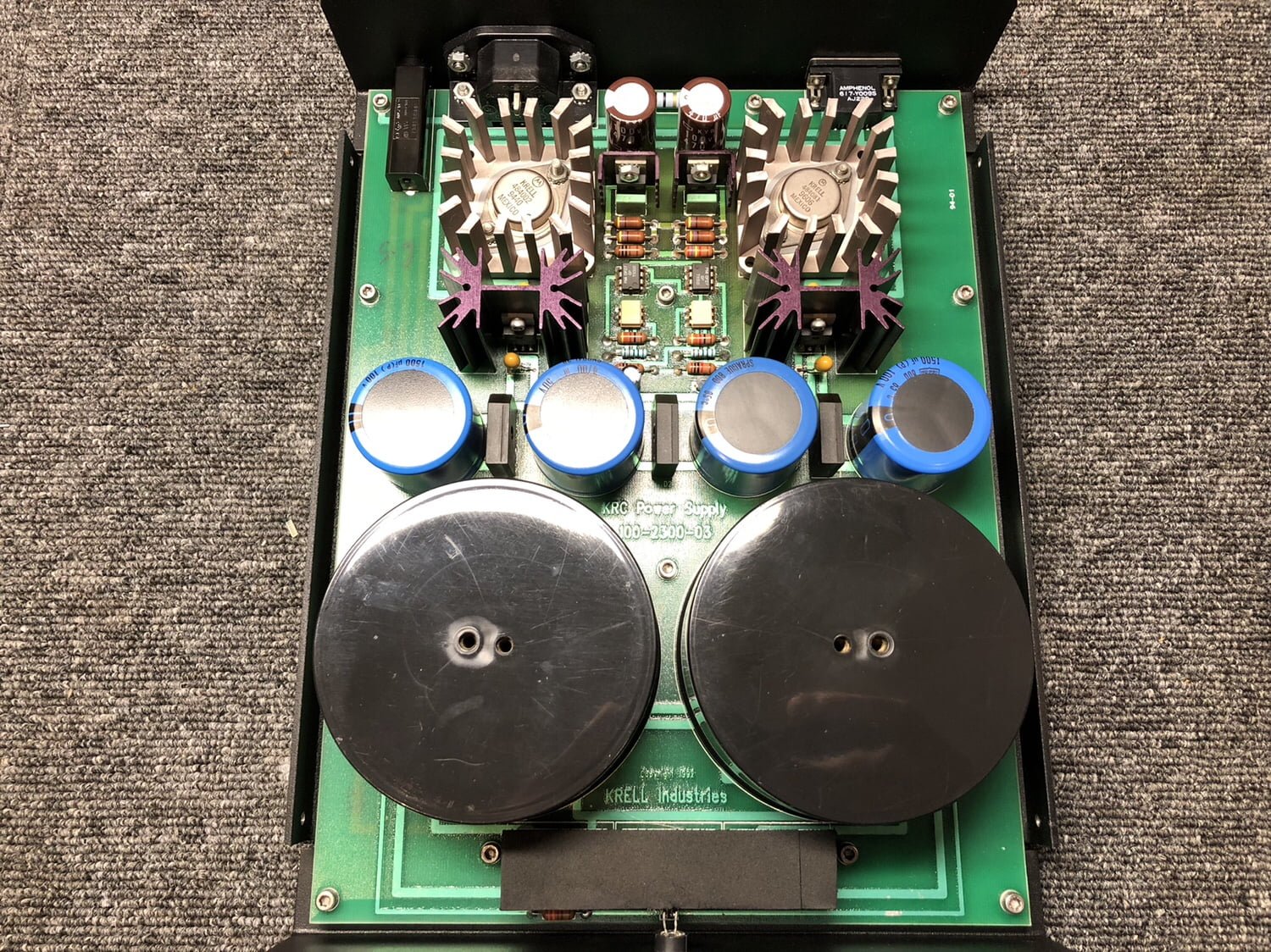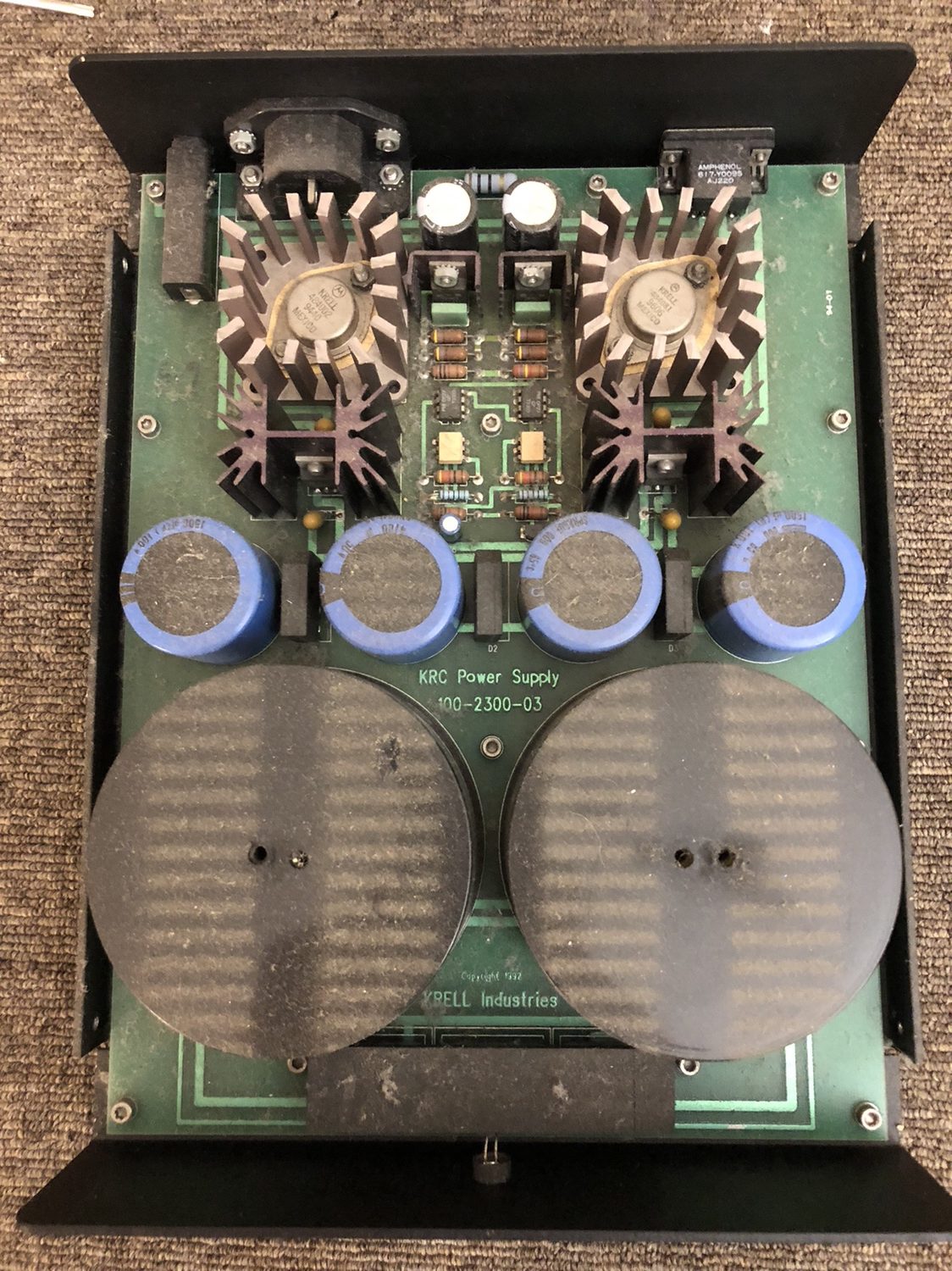 KSL Phono Board
Let's keep moving with this Krell KRC-HR restoration, onto the Krell KSL phono board. I replaced literally every electrolytic capacitor on the KSL board, they were all bad.
In addition, the gold pins that connect the board to the main chassis were slightly too long. This meant that, when the board was screwed down, it placed great stress on the pins and actually curved the board over time. I resolved this and a few other issues.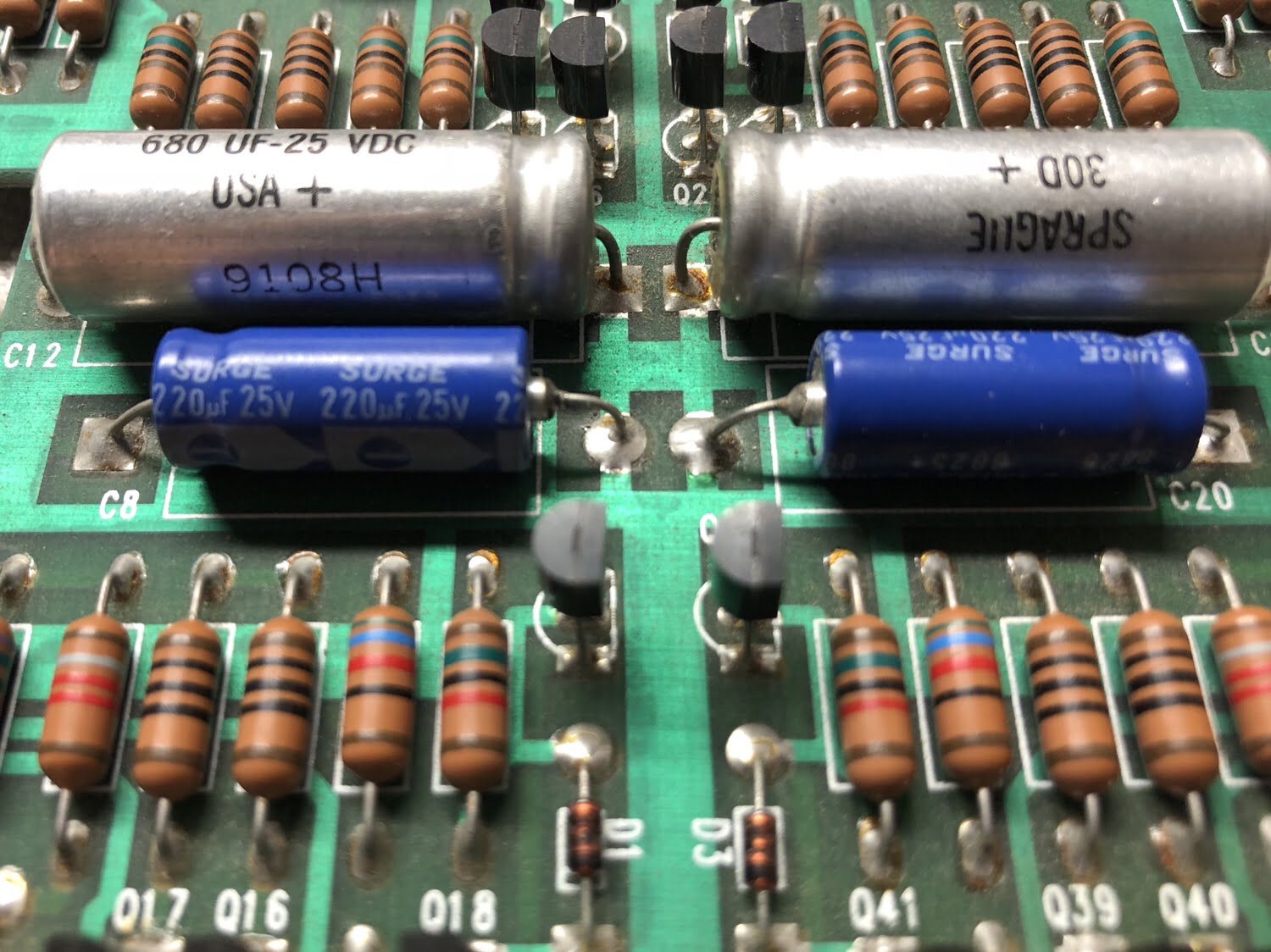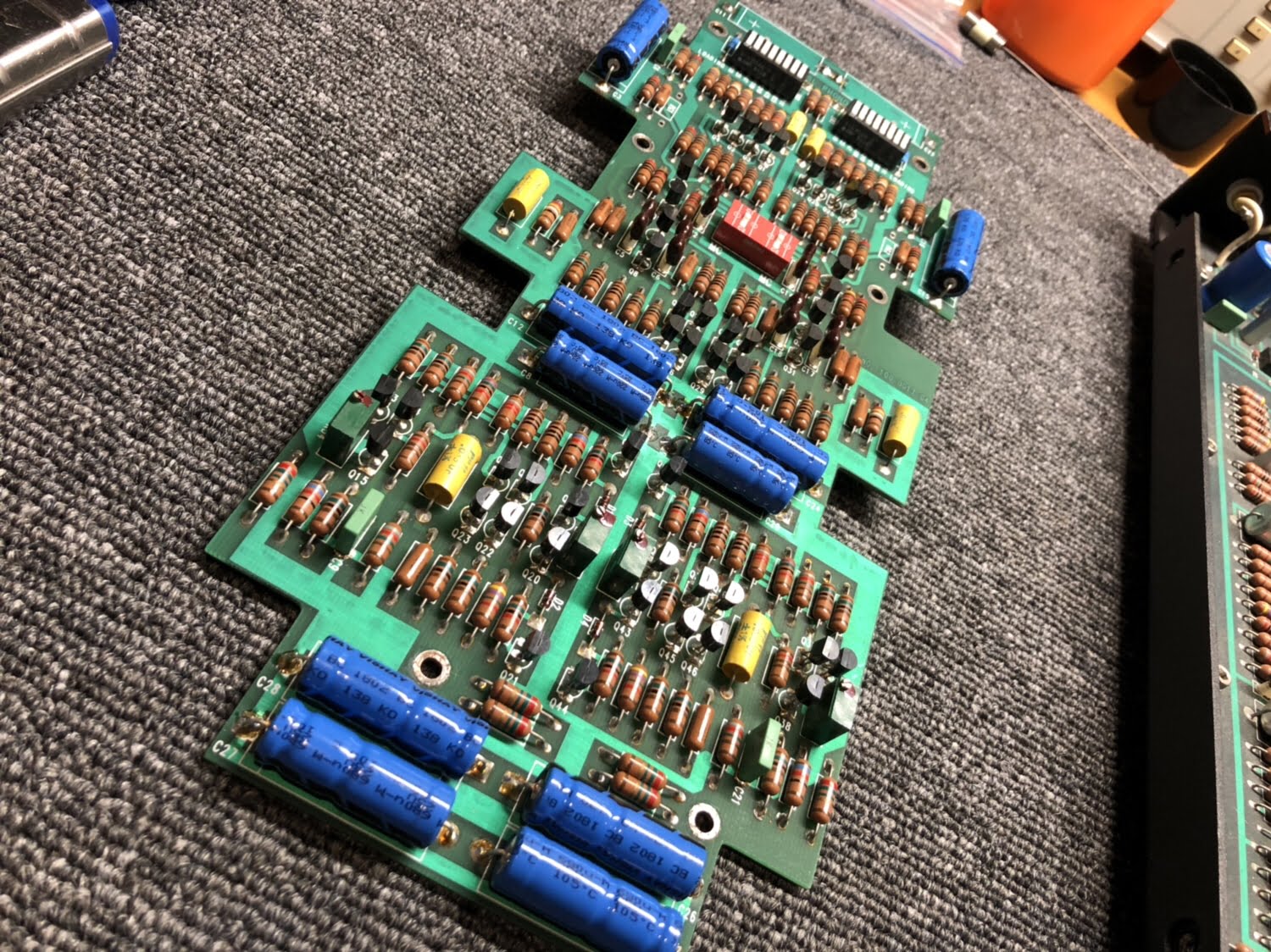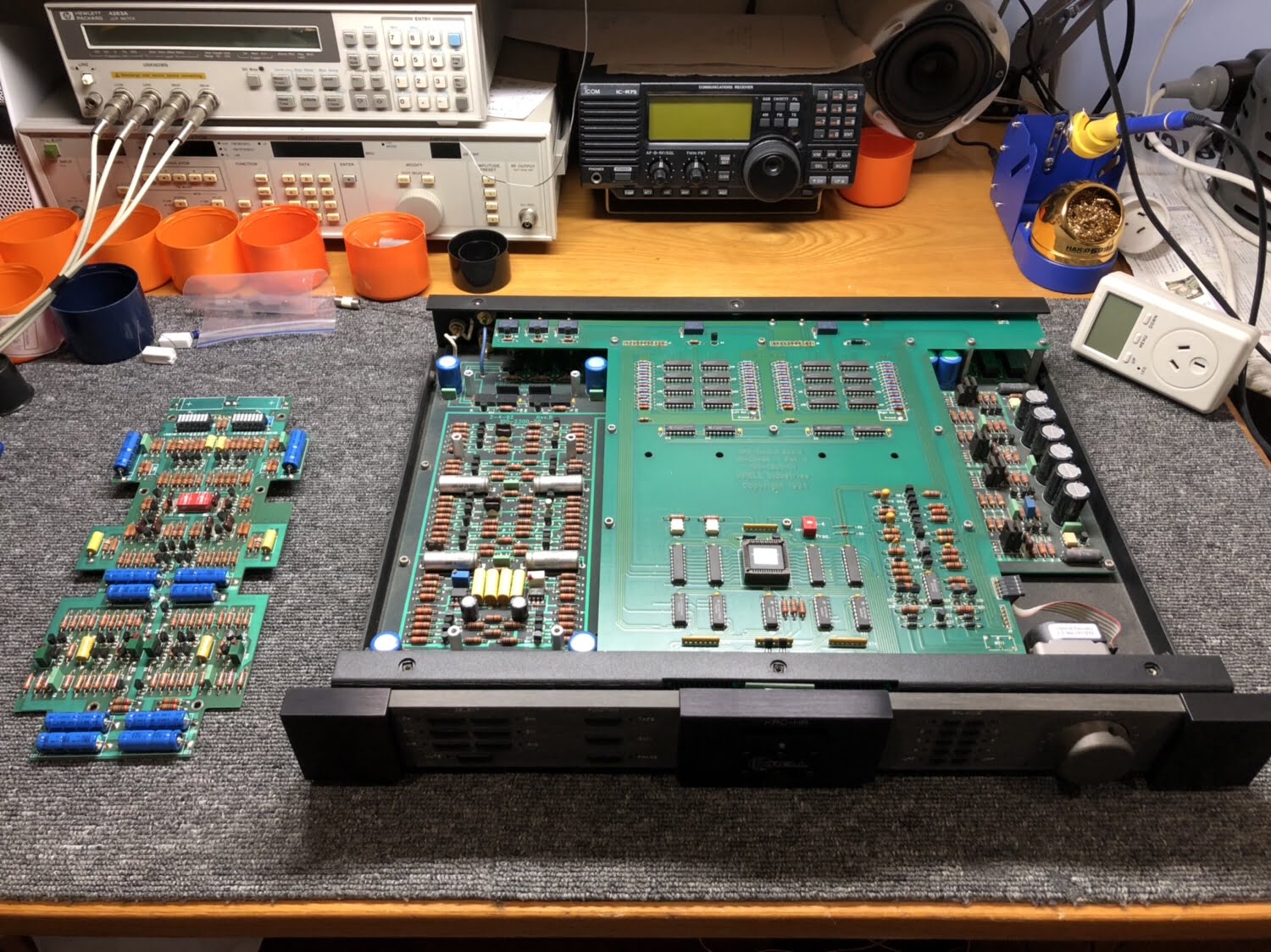 Main Preamplifier Chassis
The last and biggest part of the refurbishment process was the preamplifier mainboard and chassis. The top board handles attenuation and switching. The bottom or mainboard houses the gain stages, buffers, protection, DC control and power supply.
Let's go.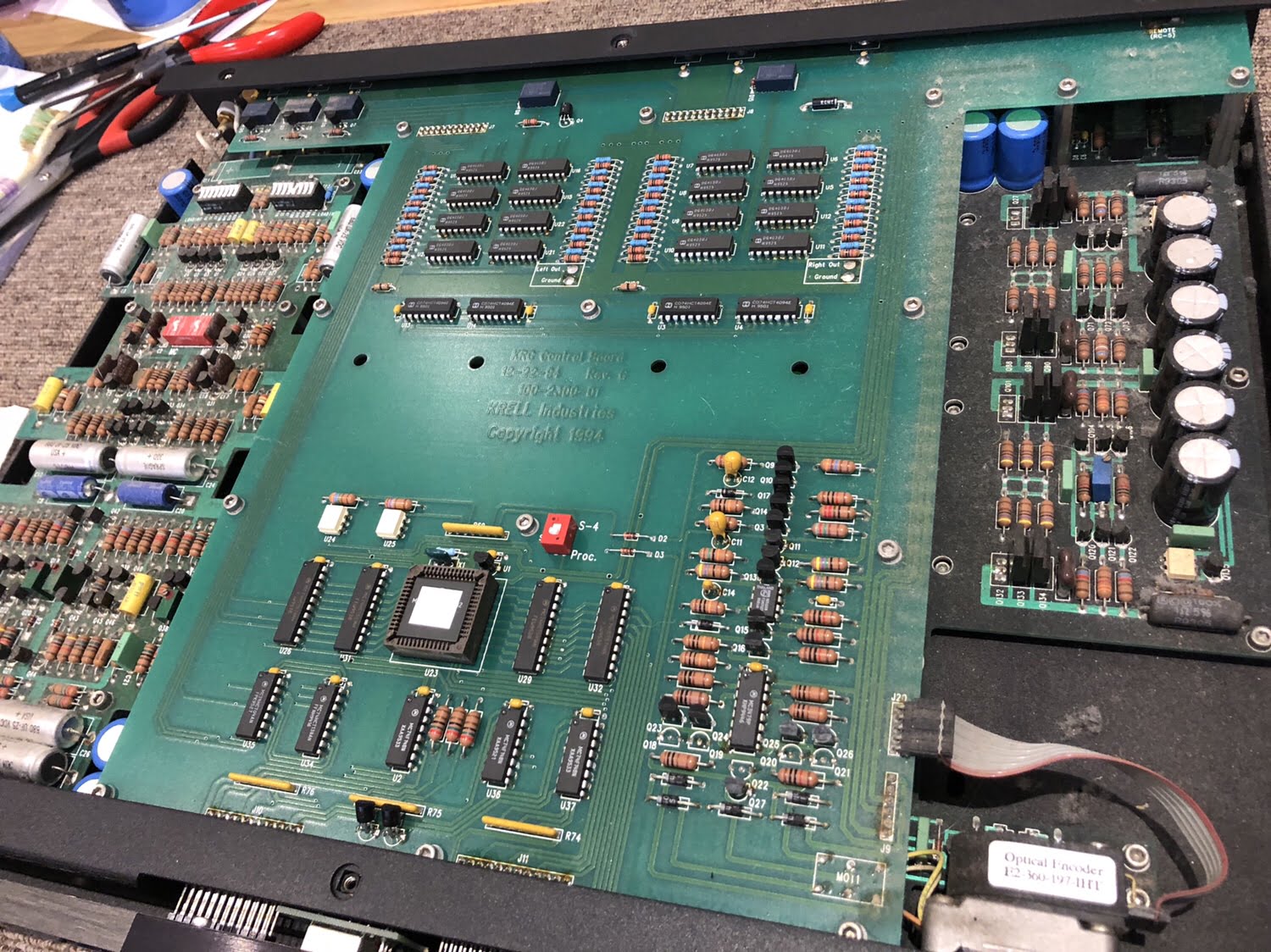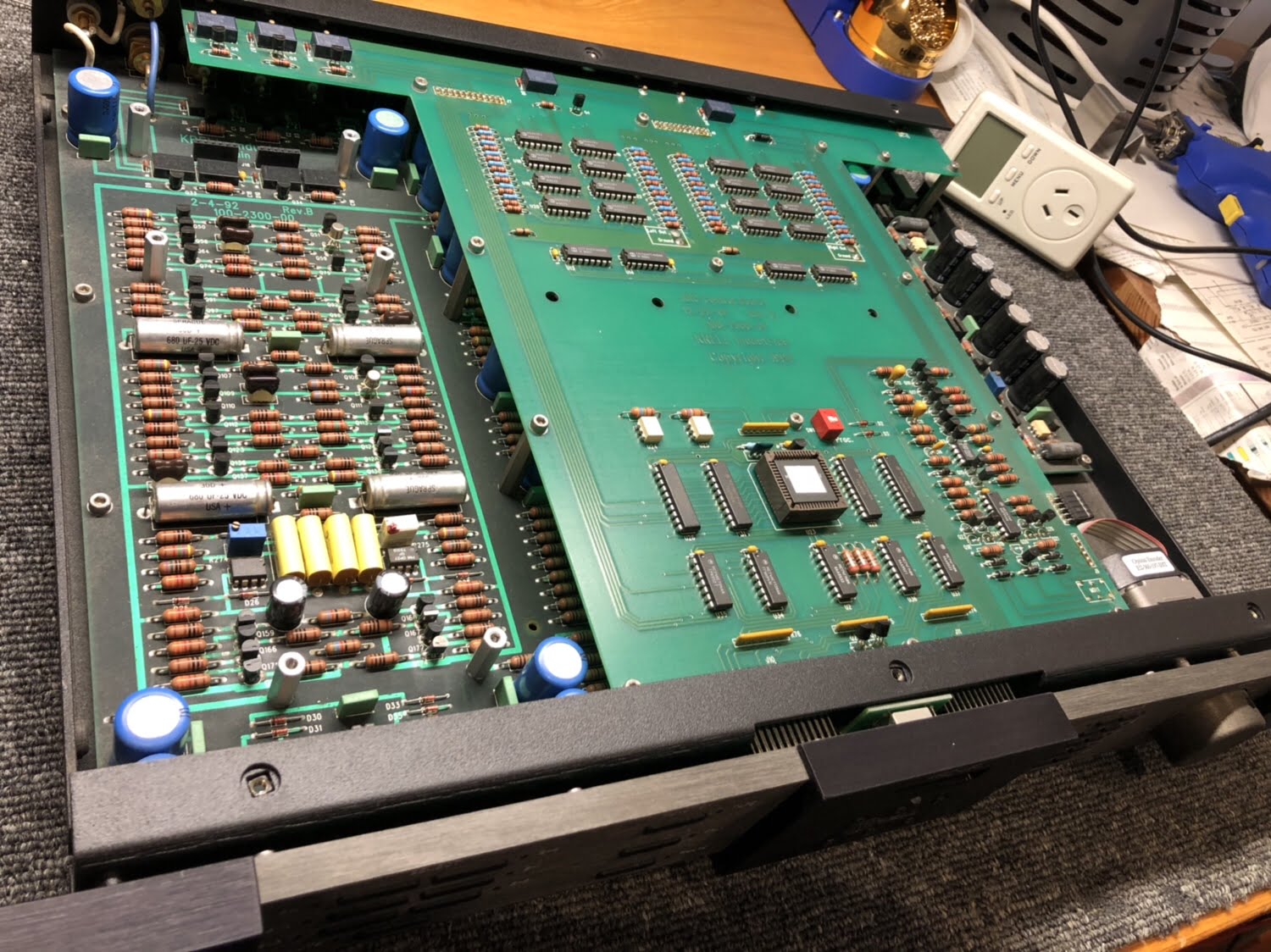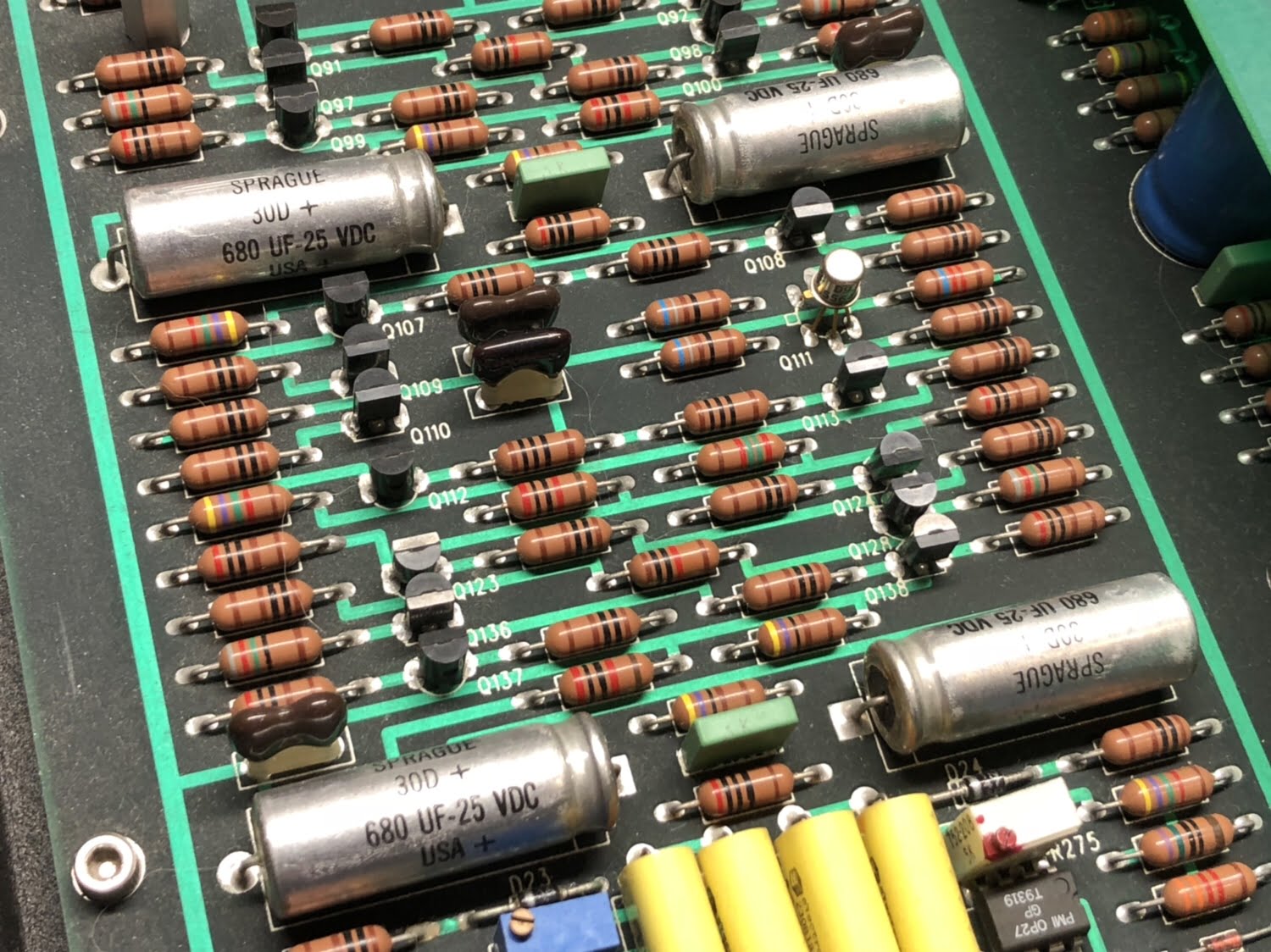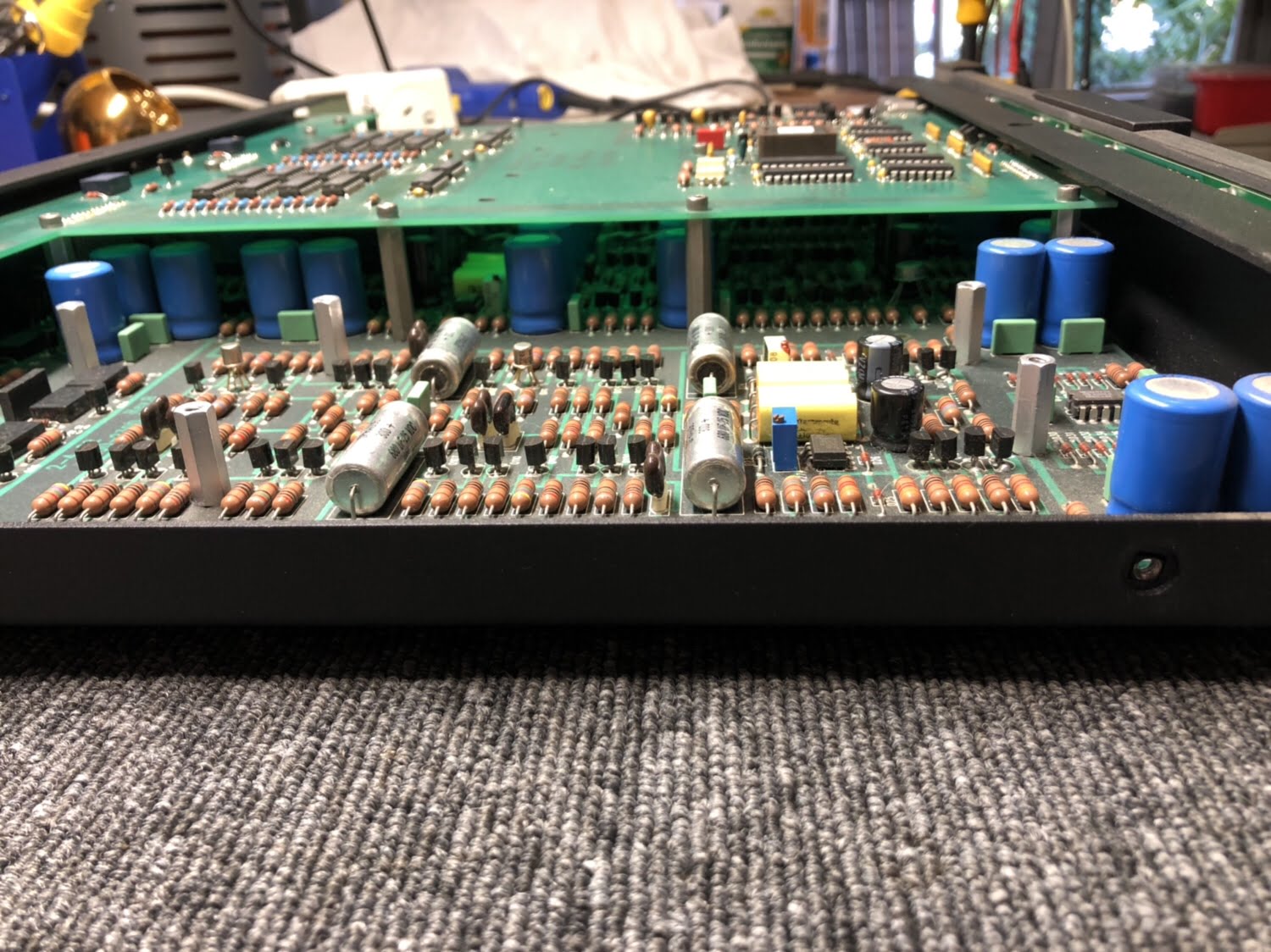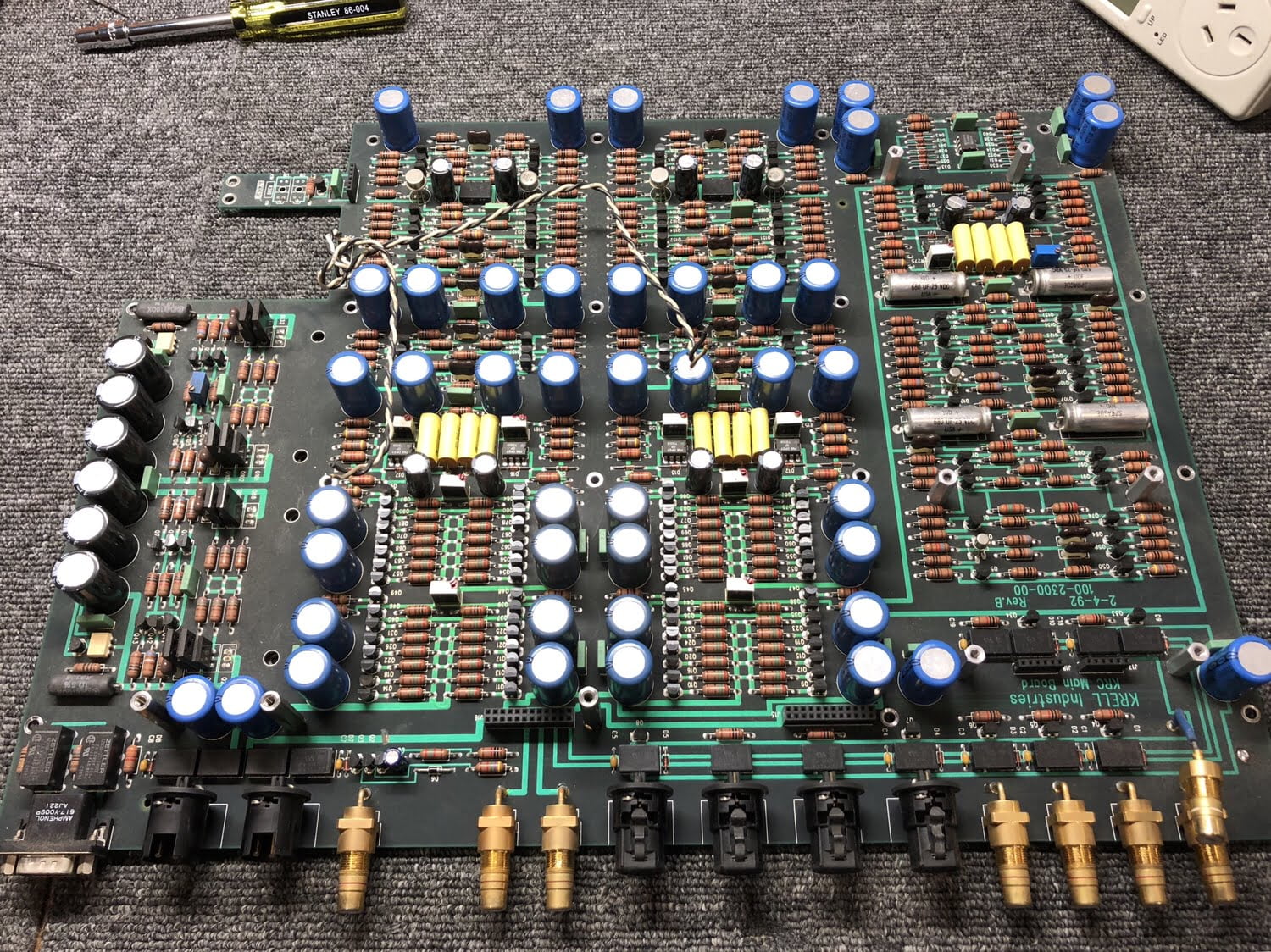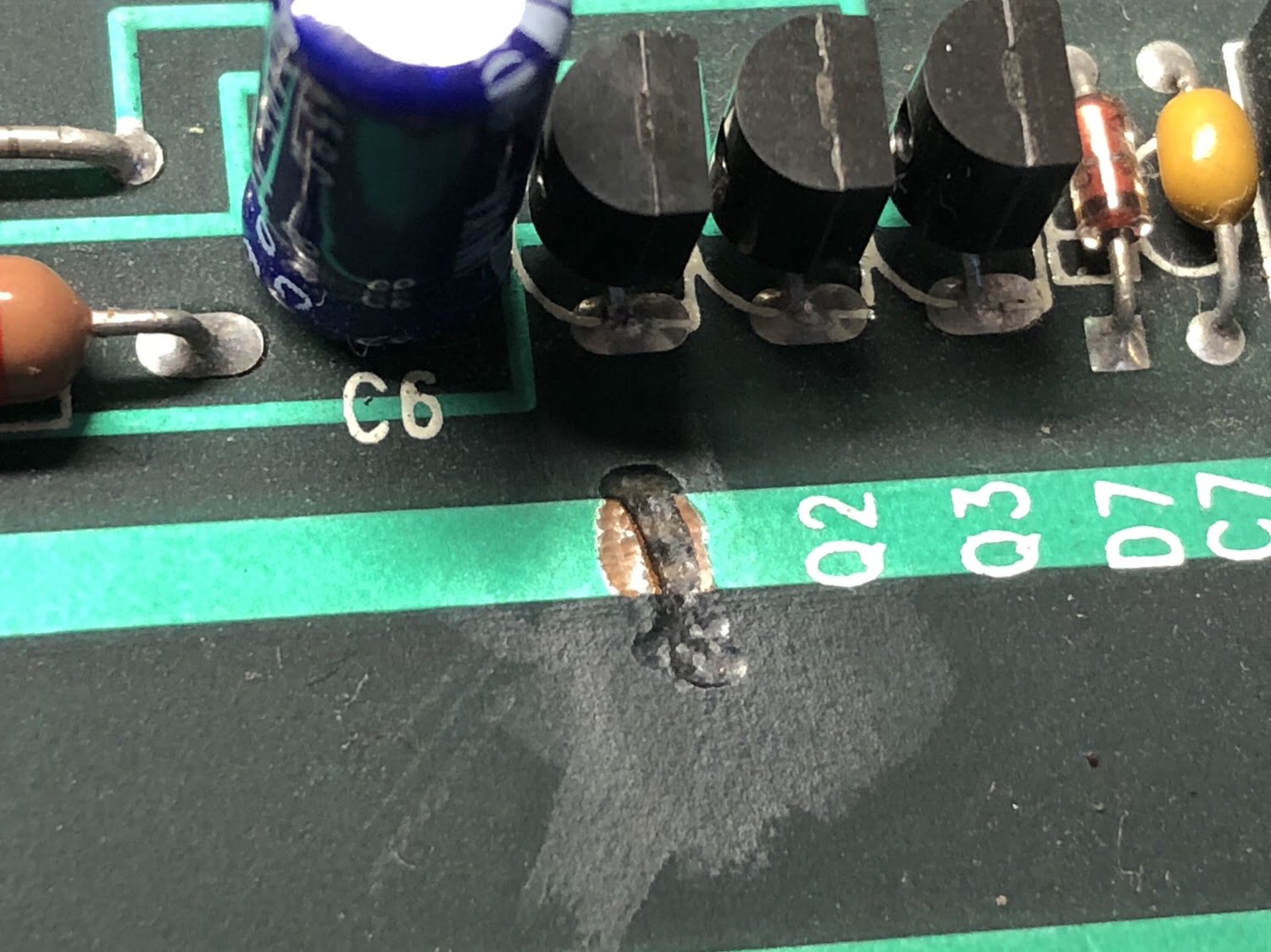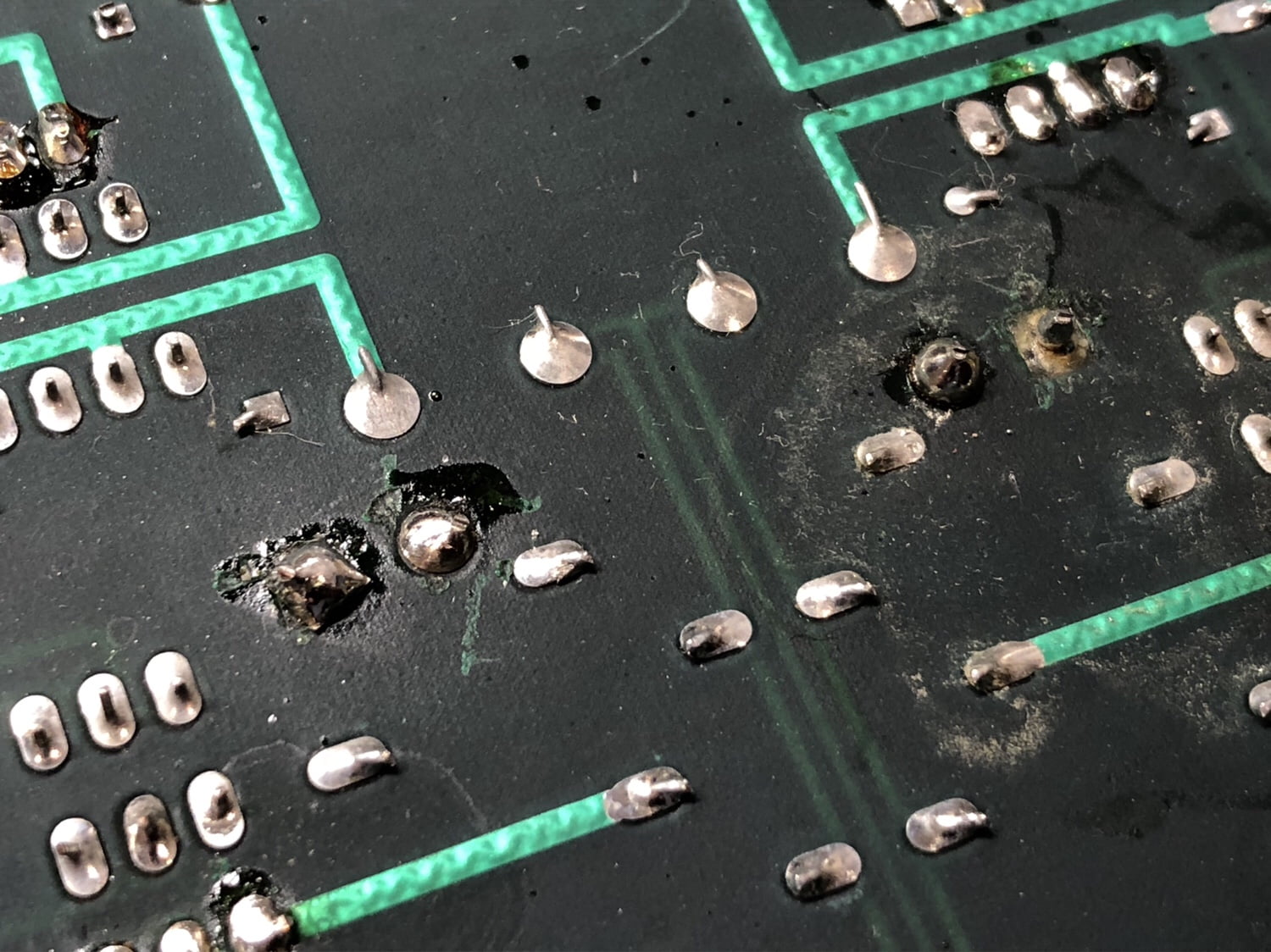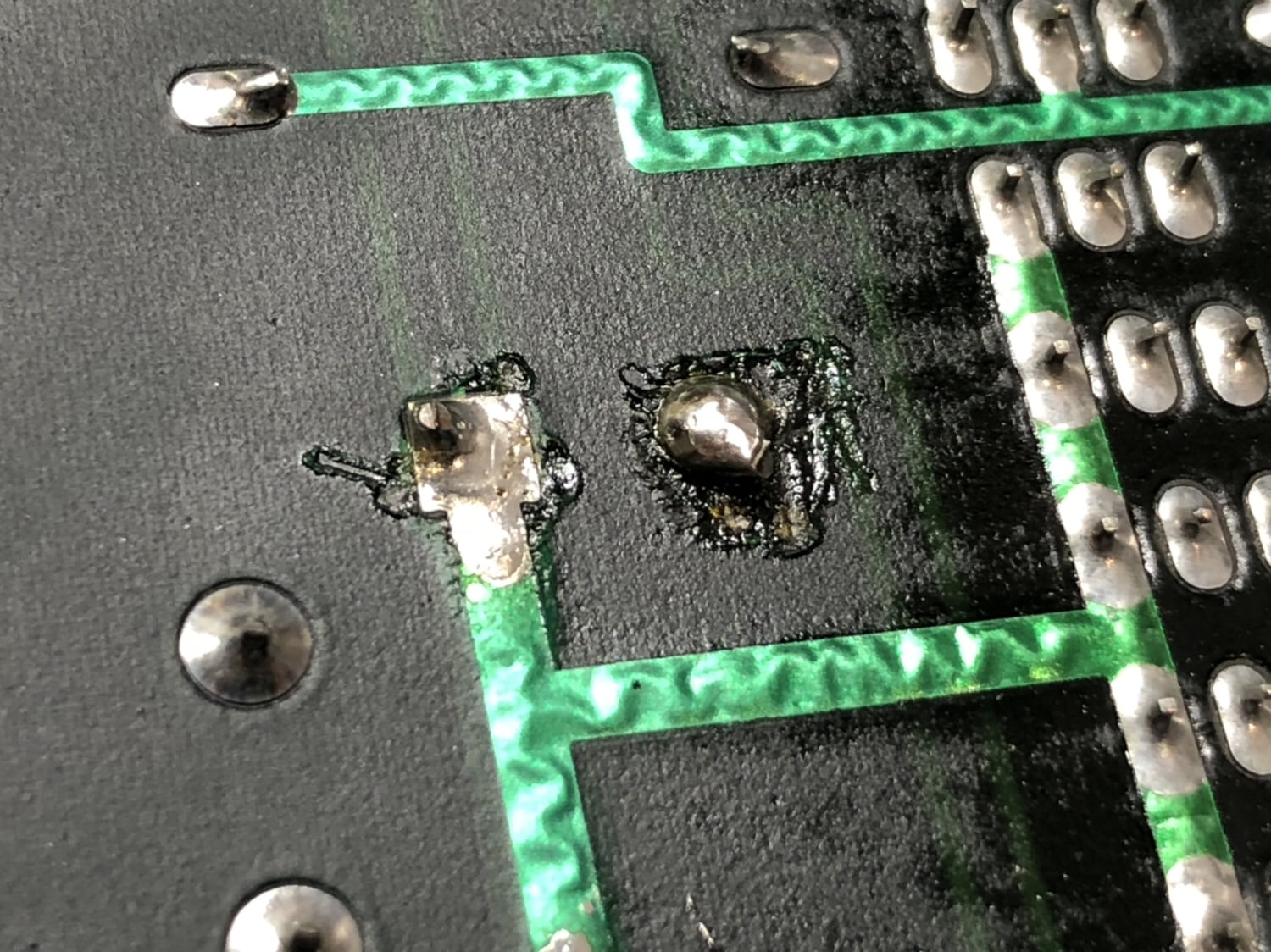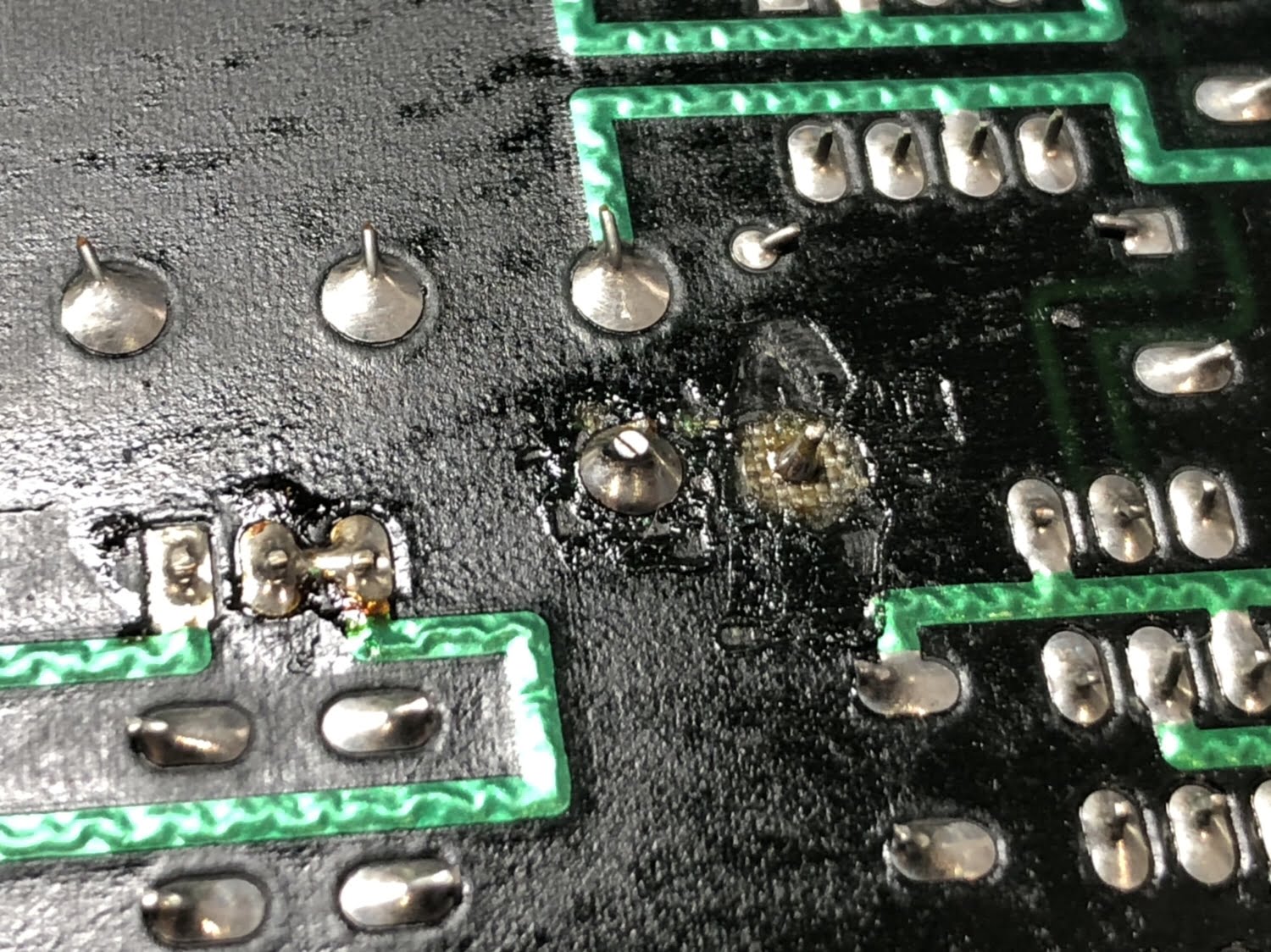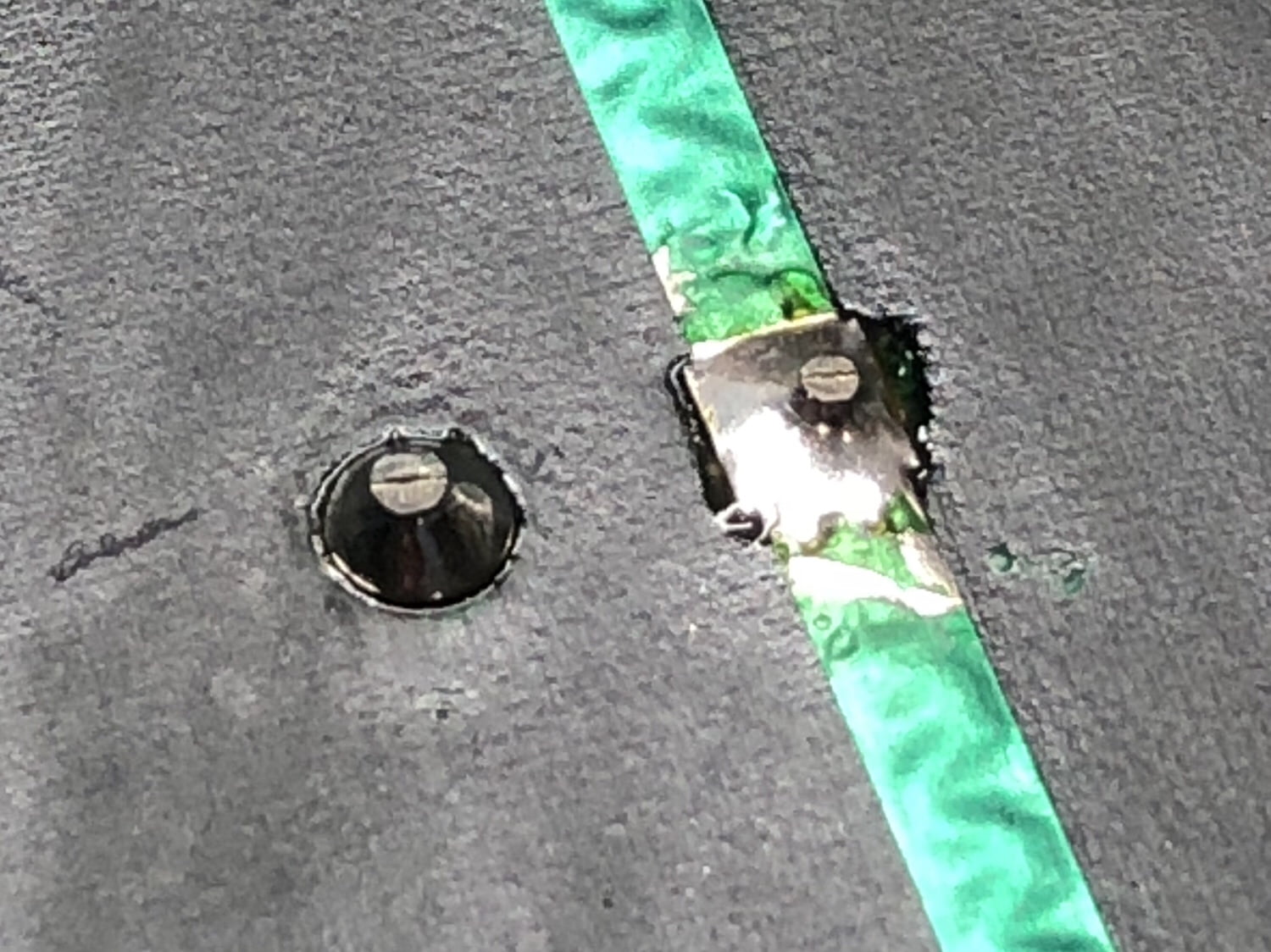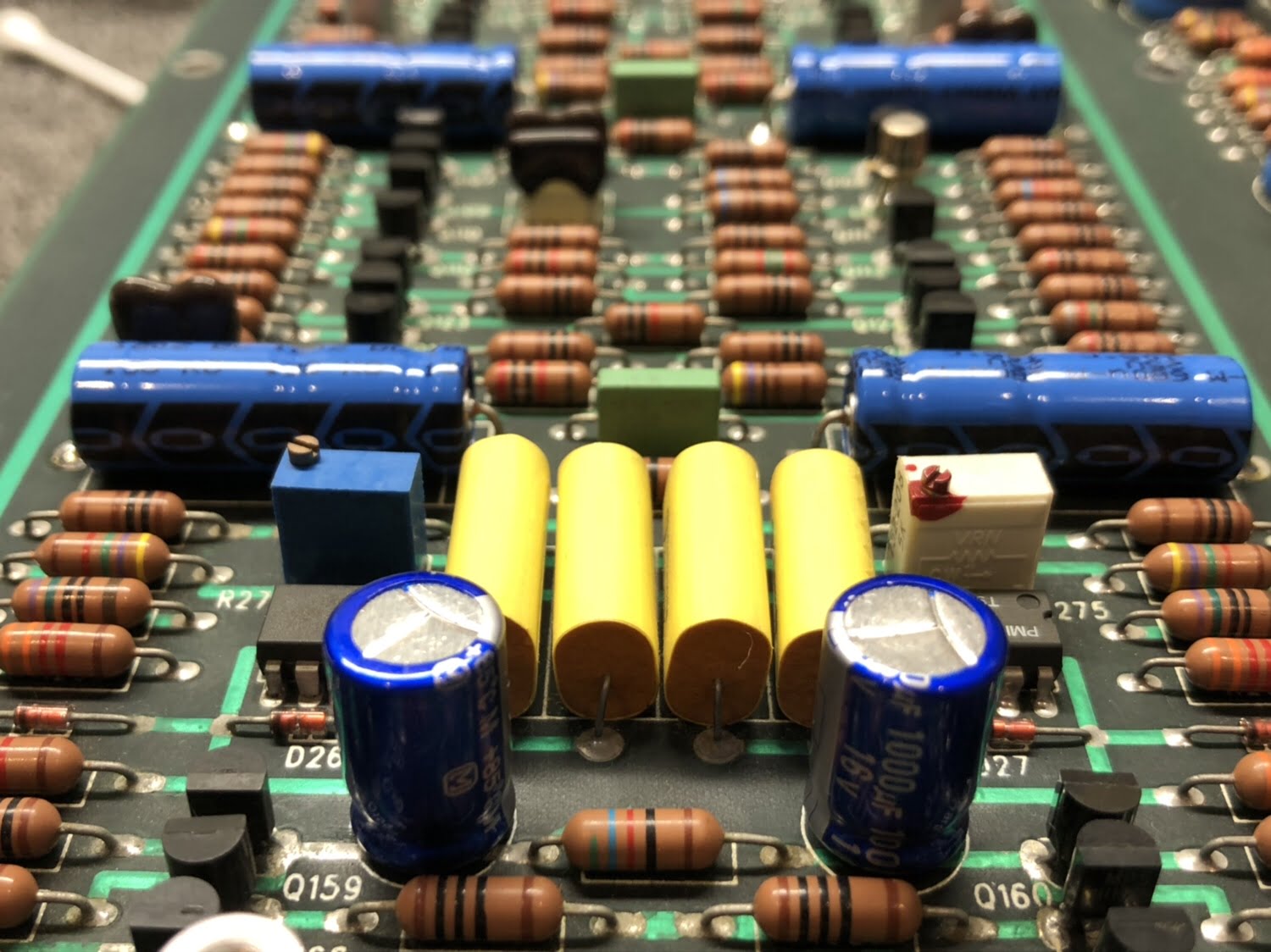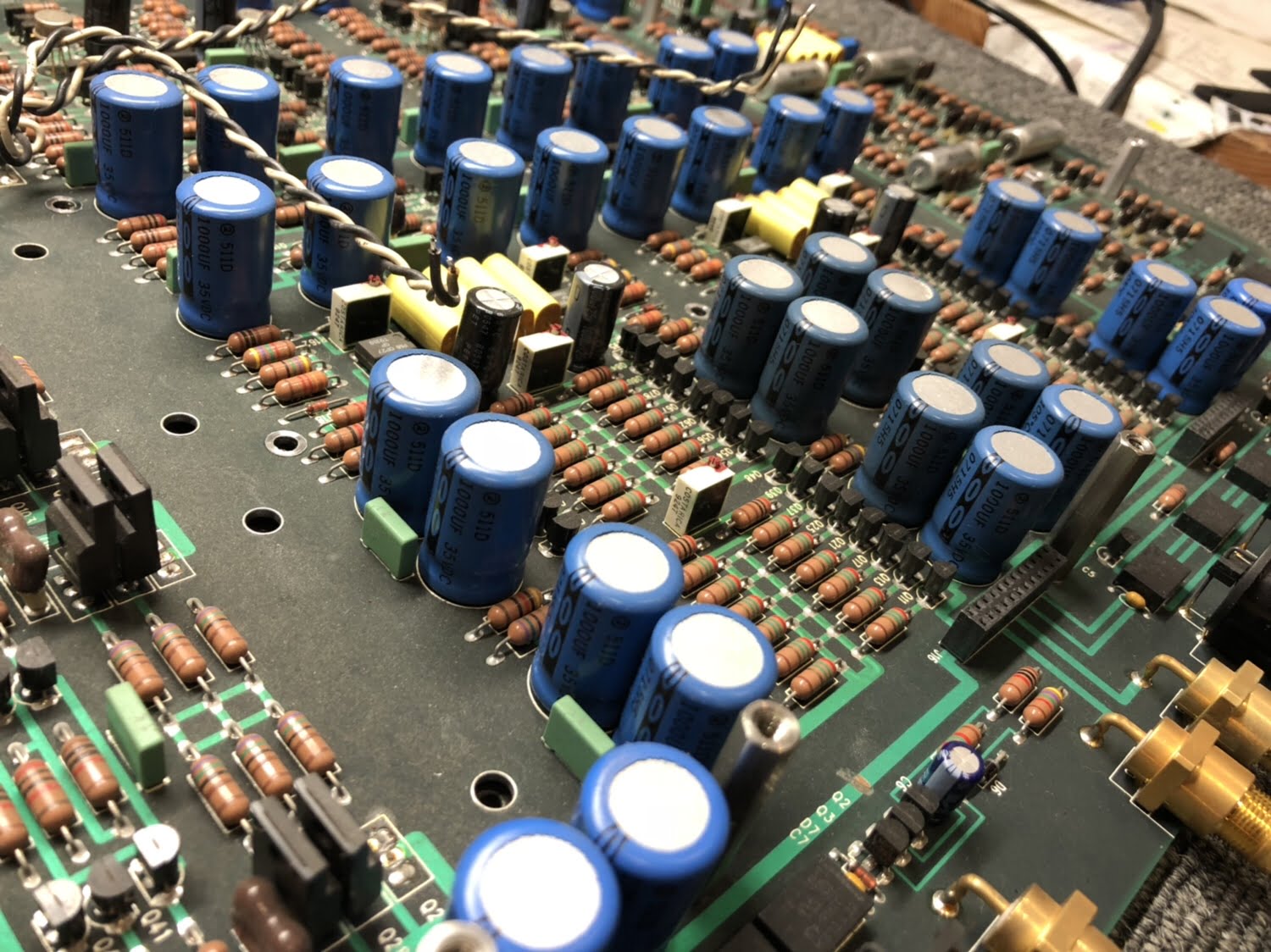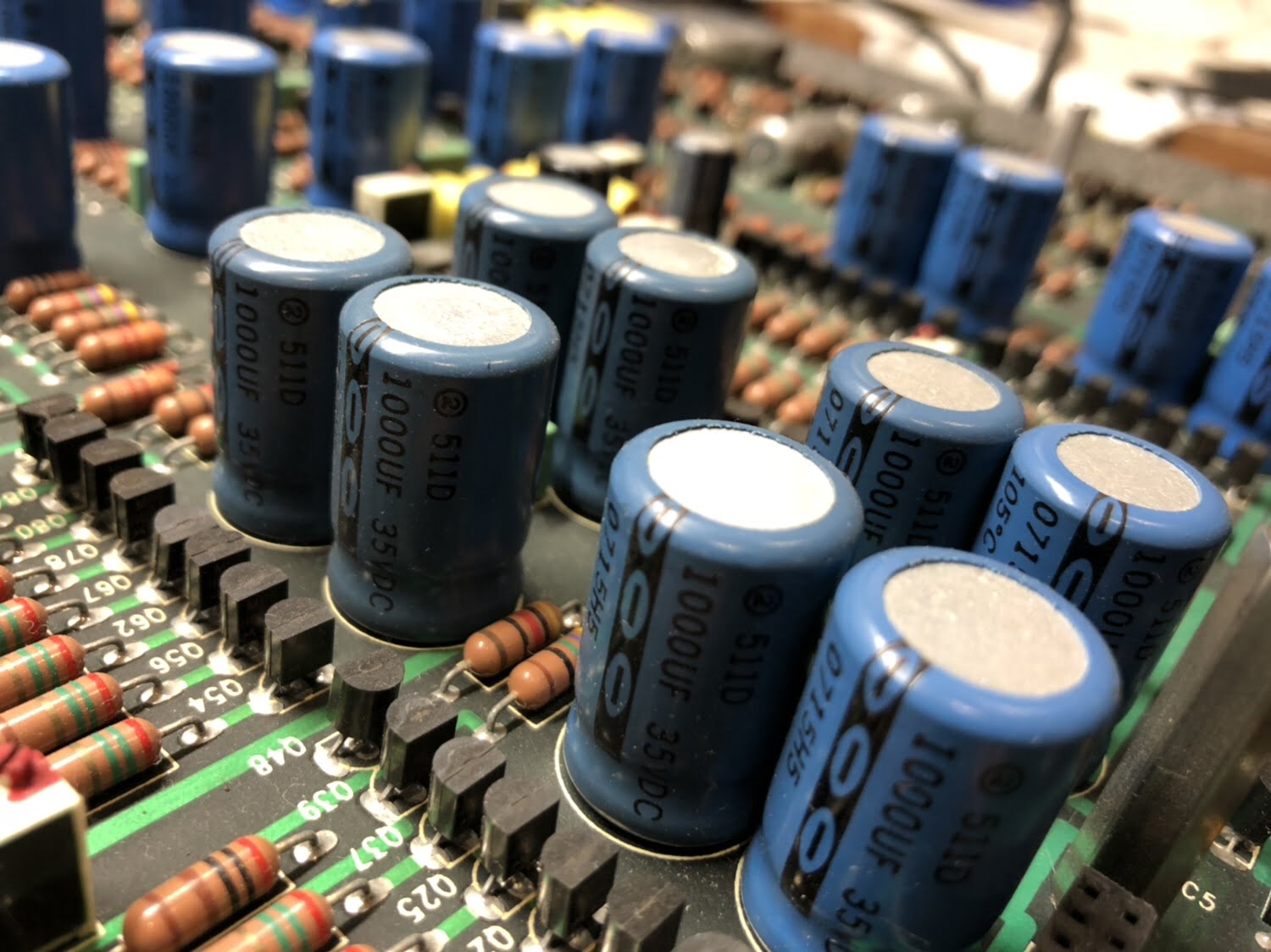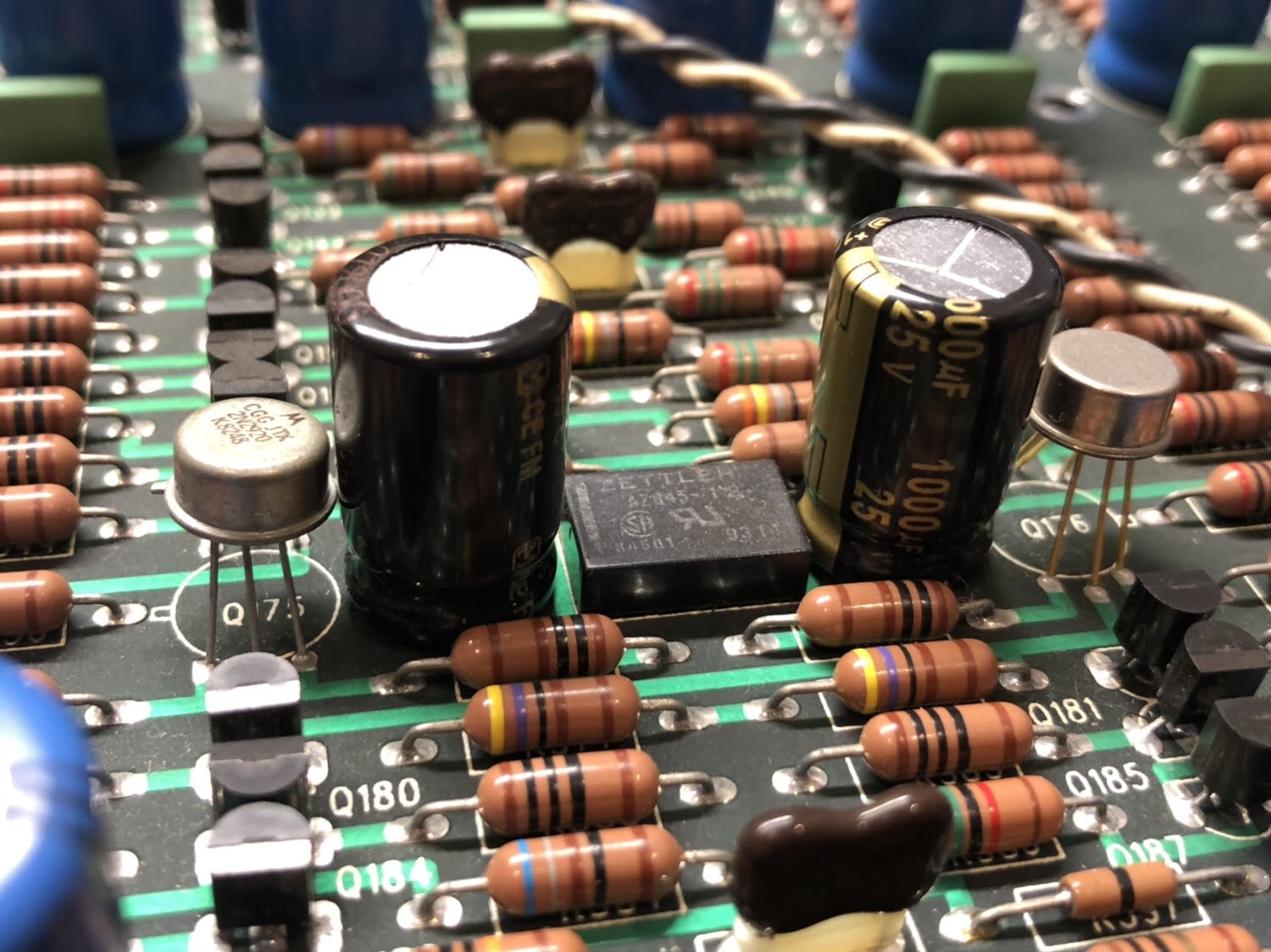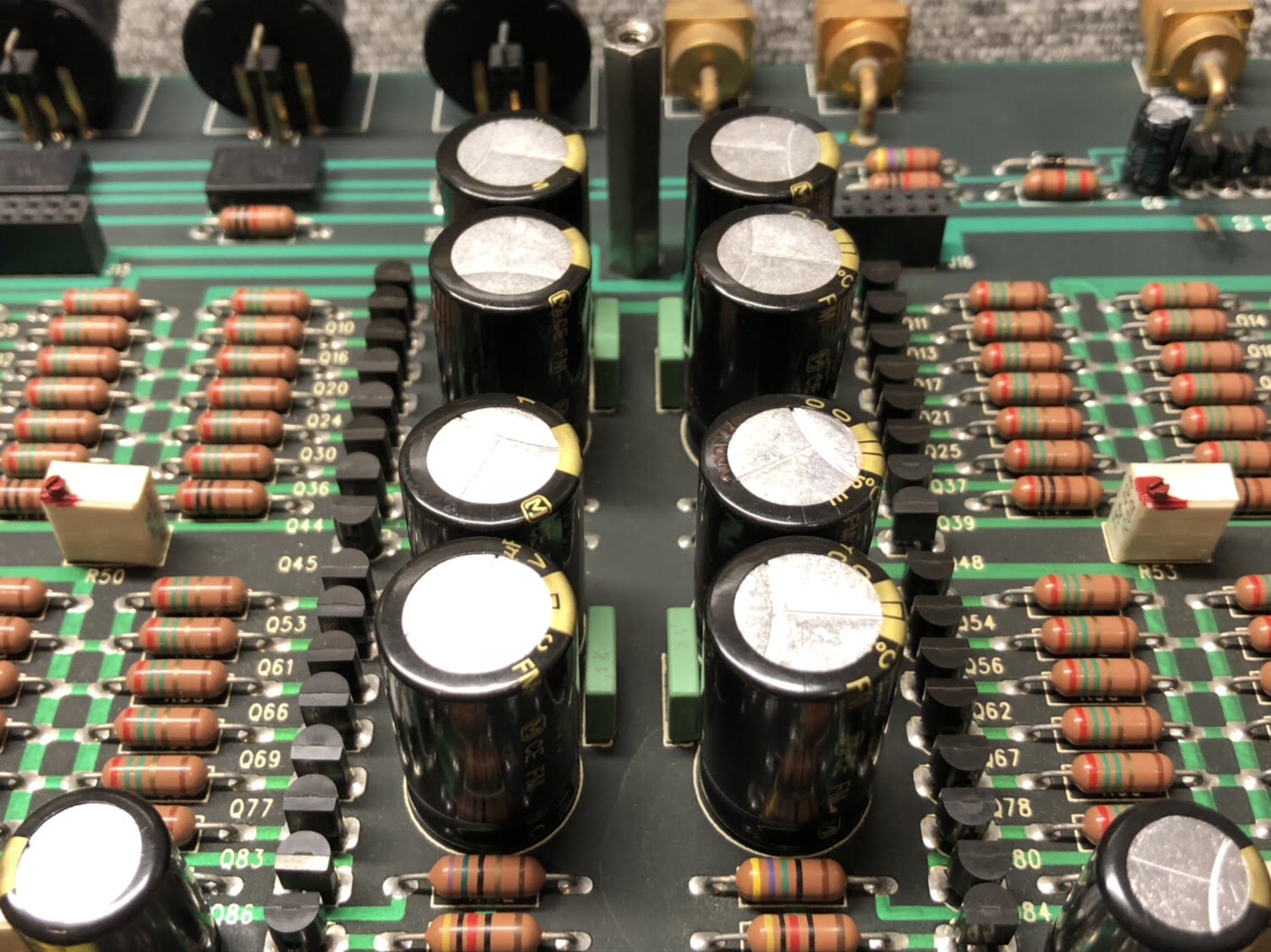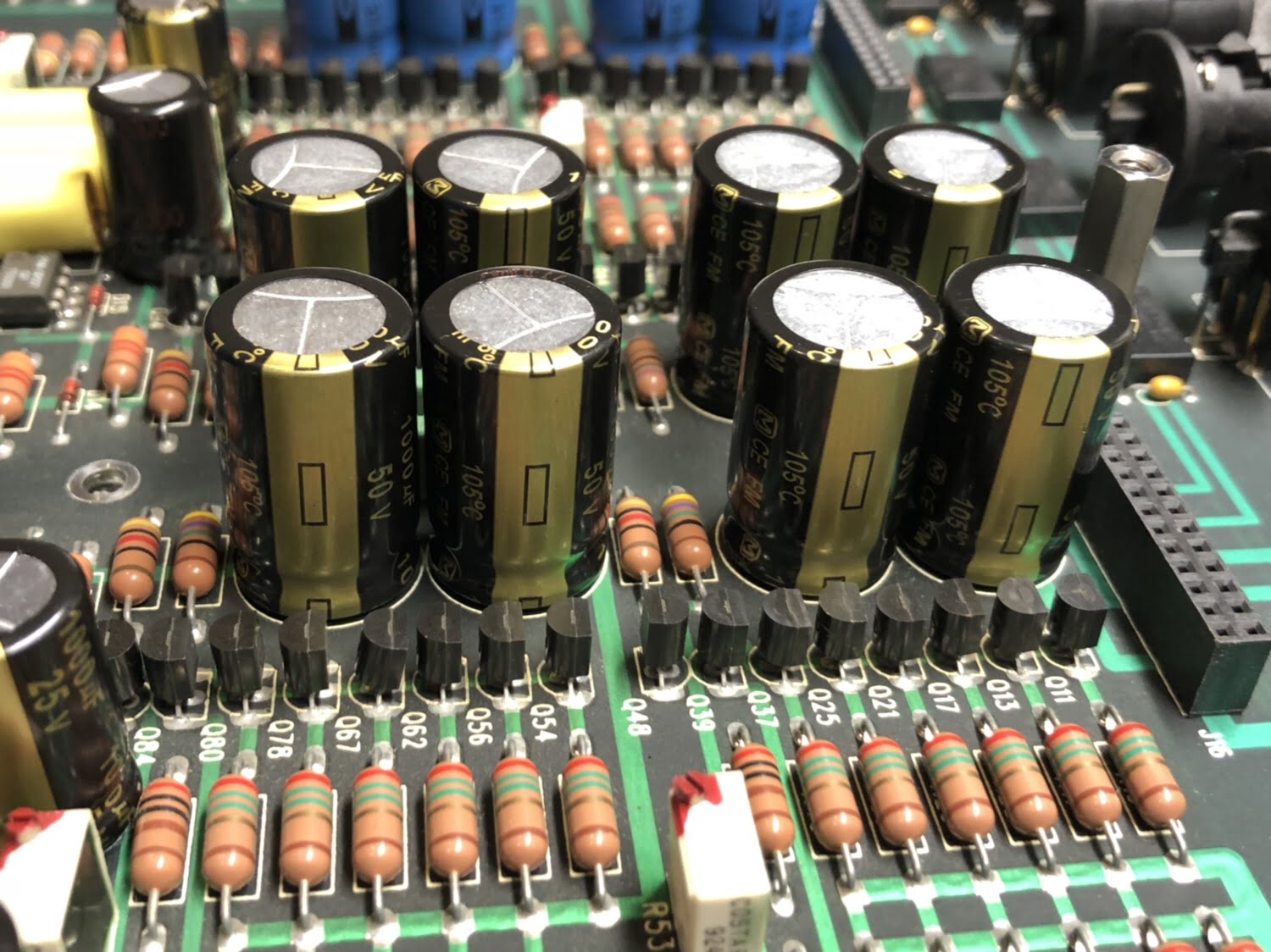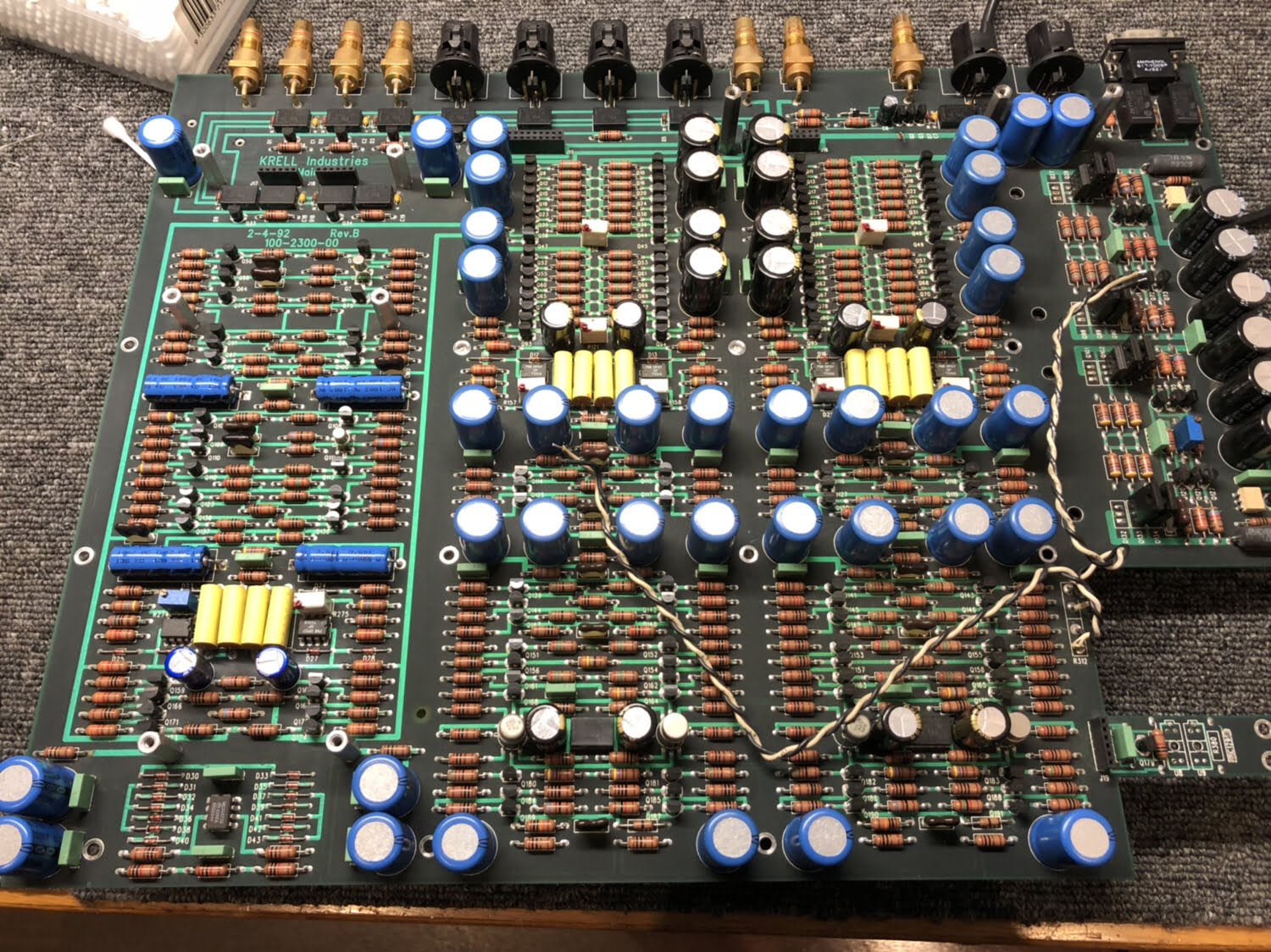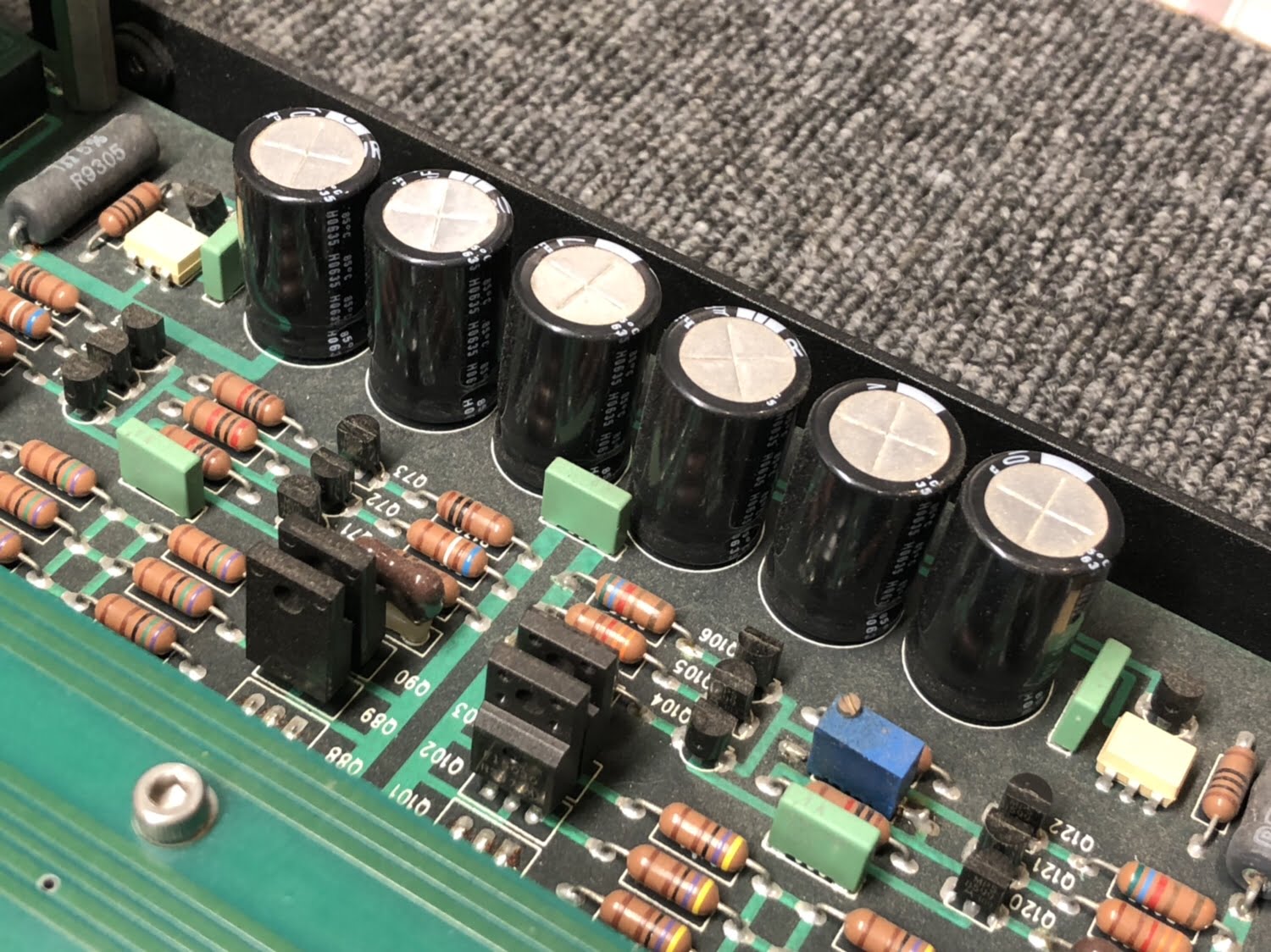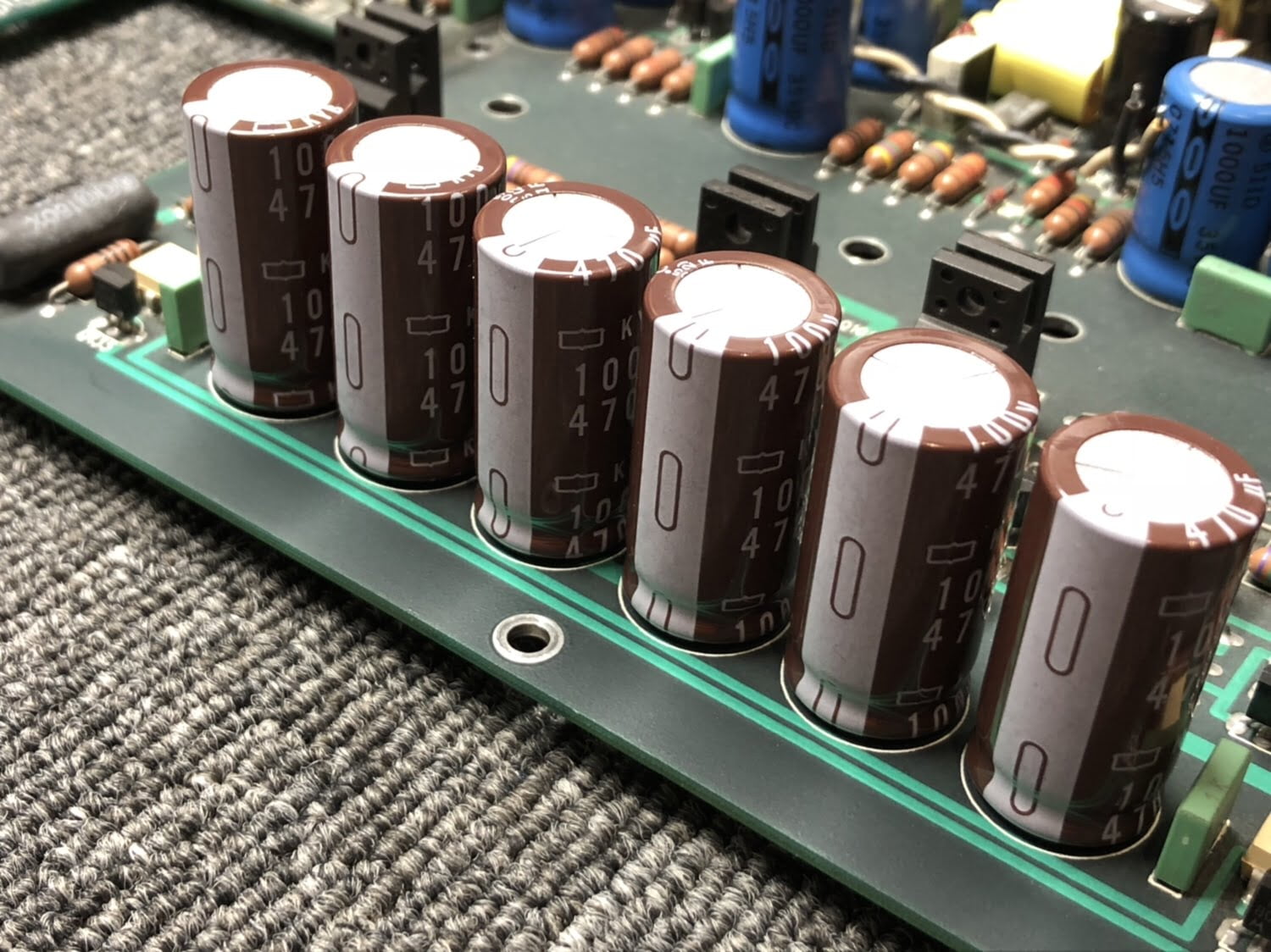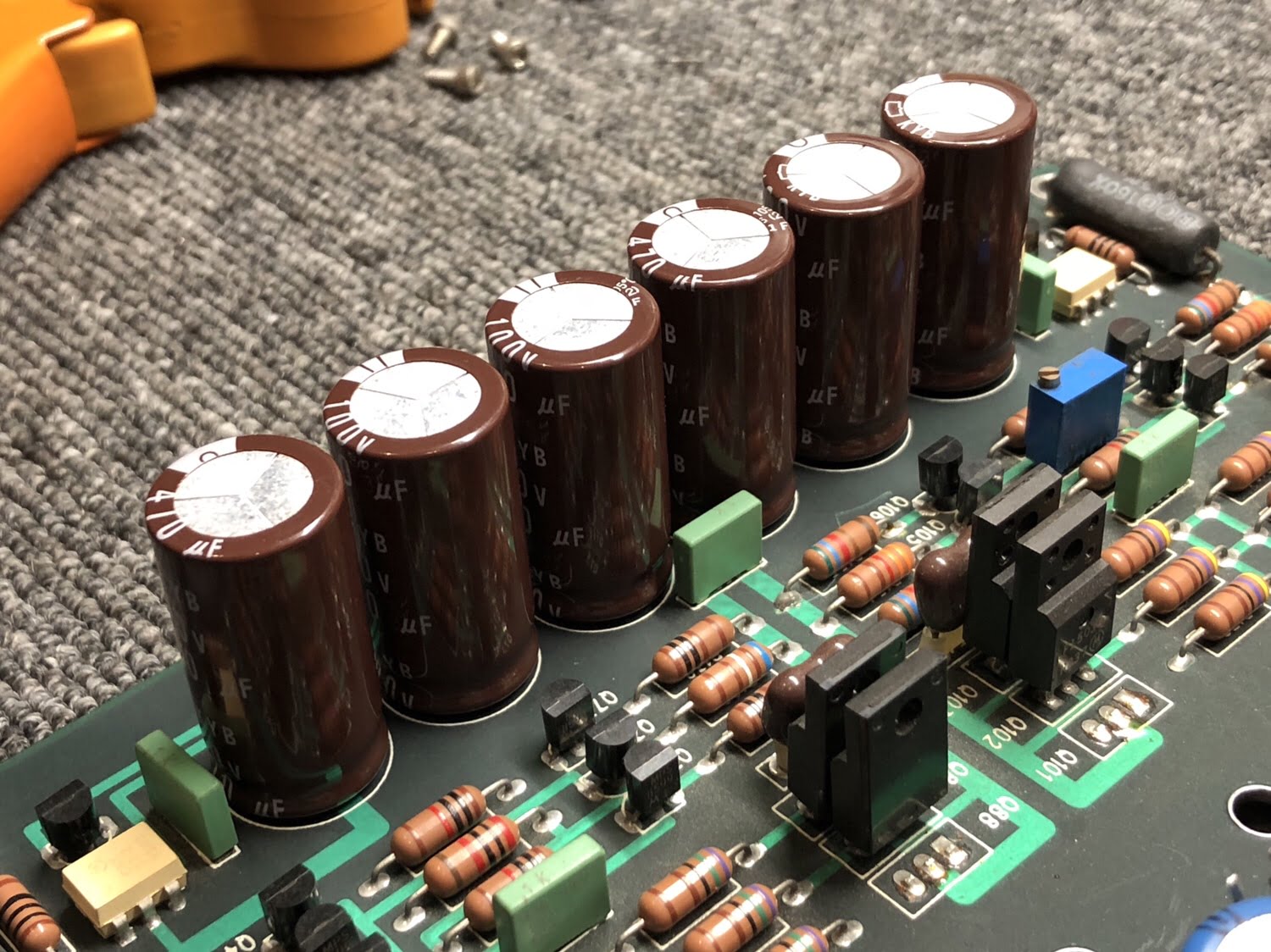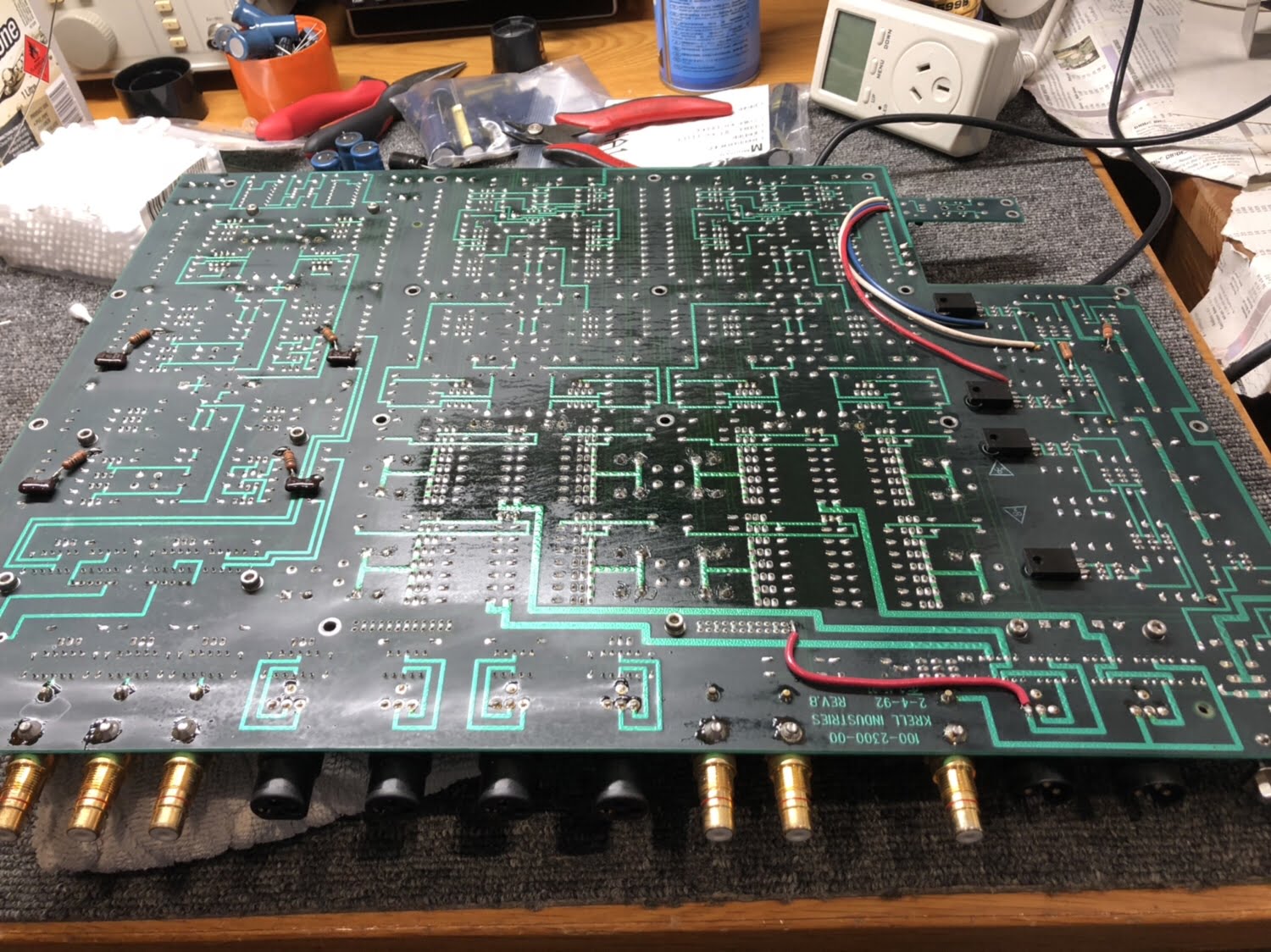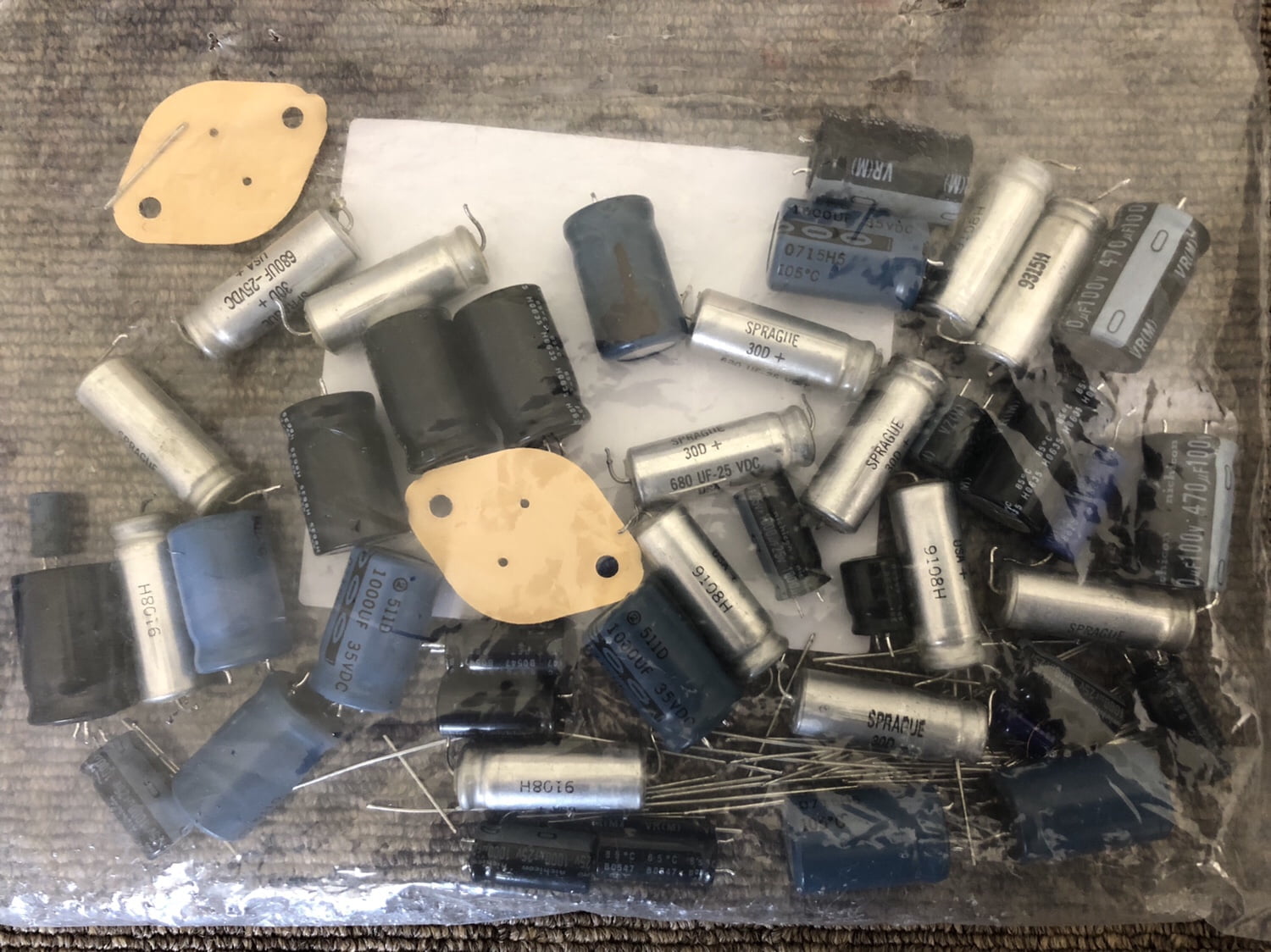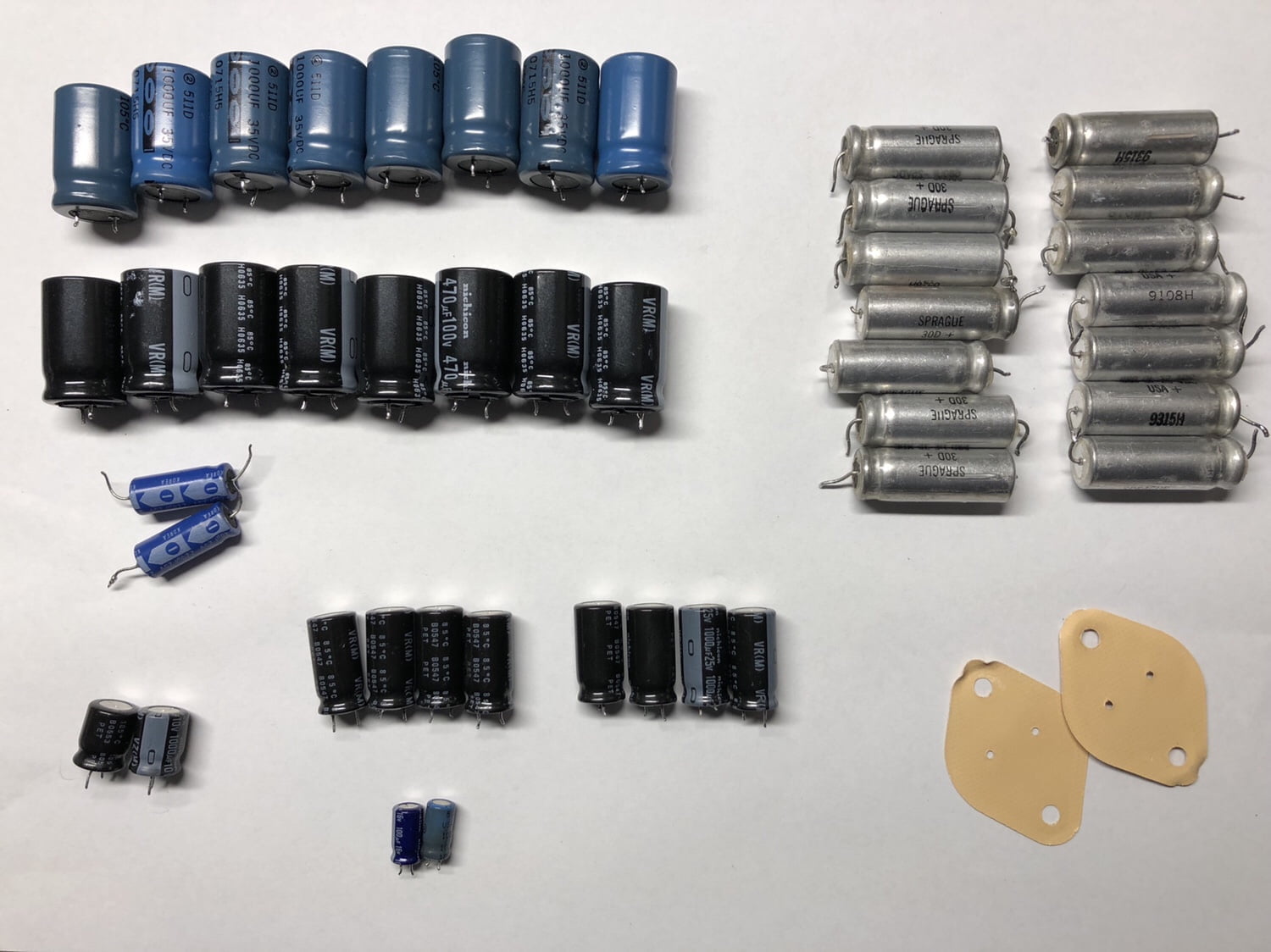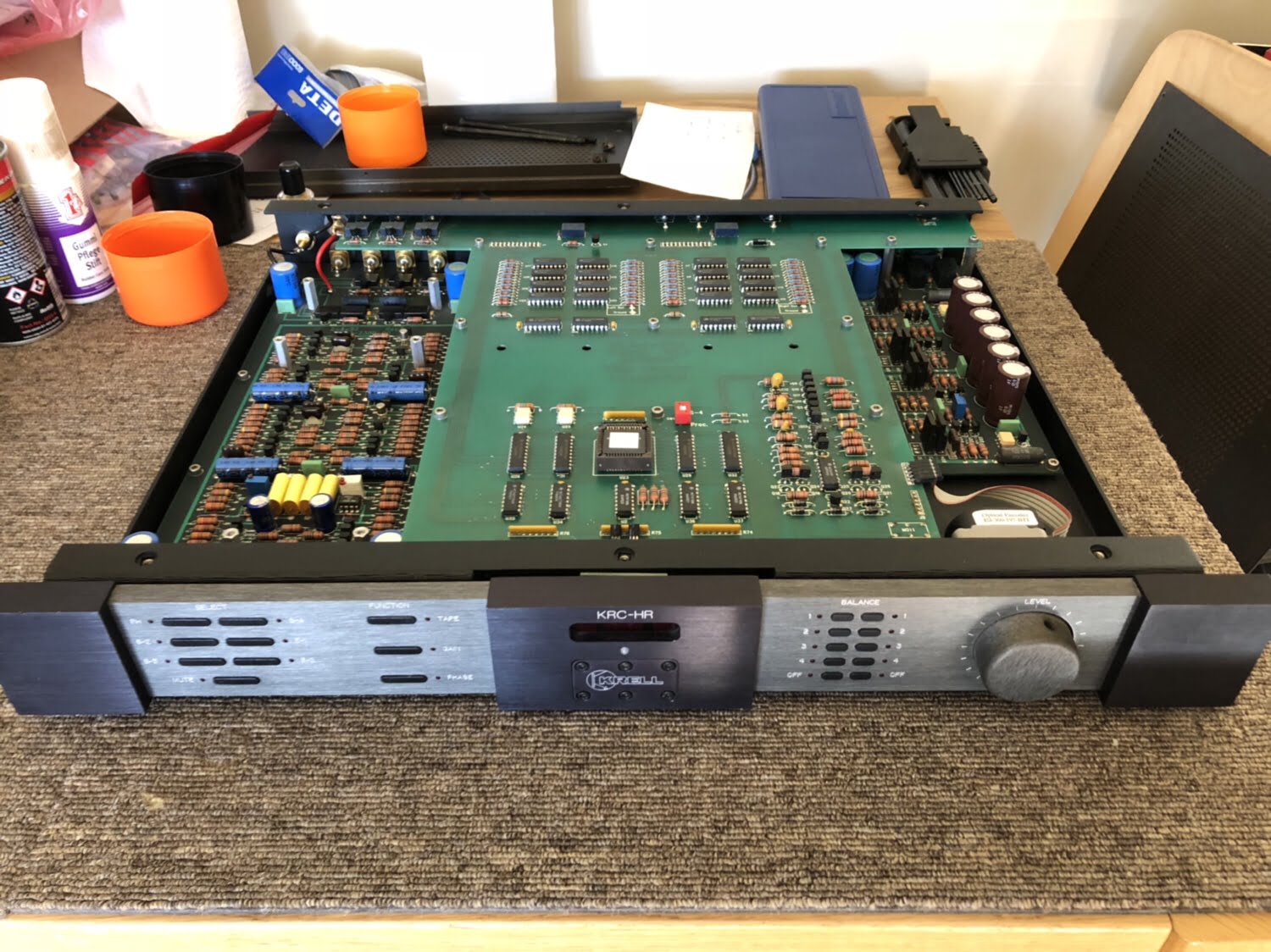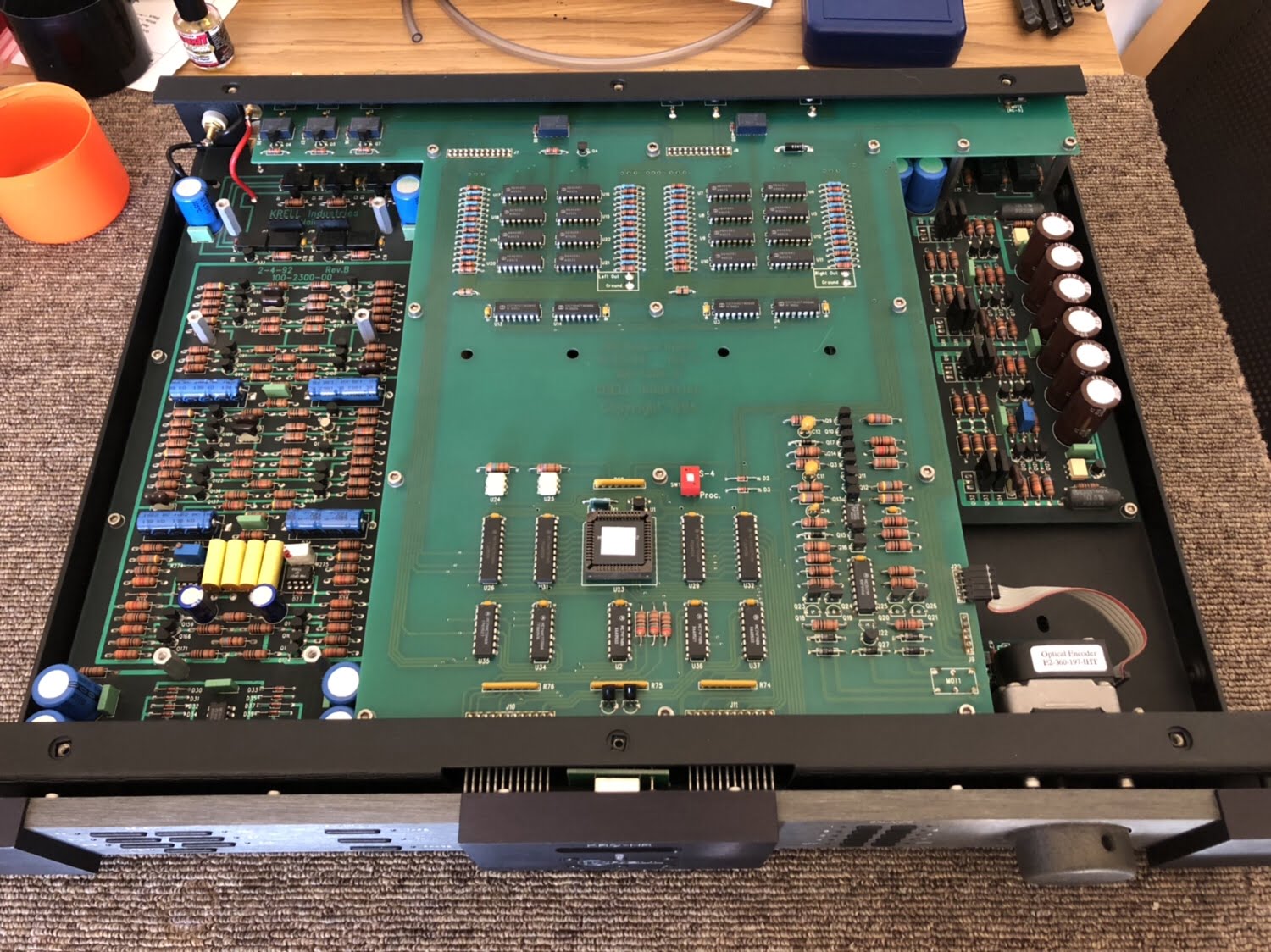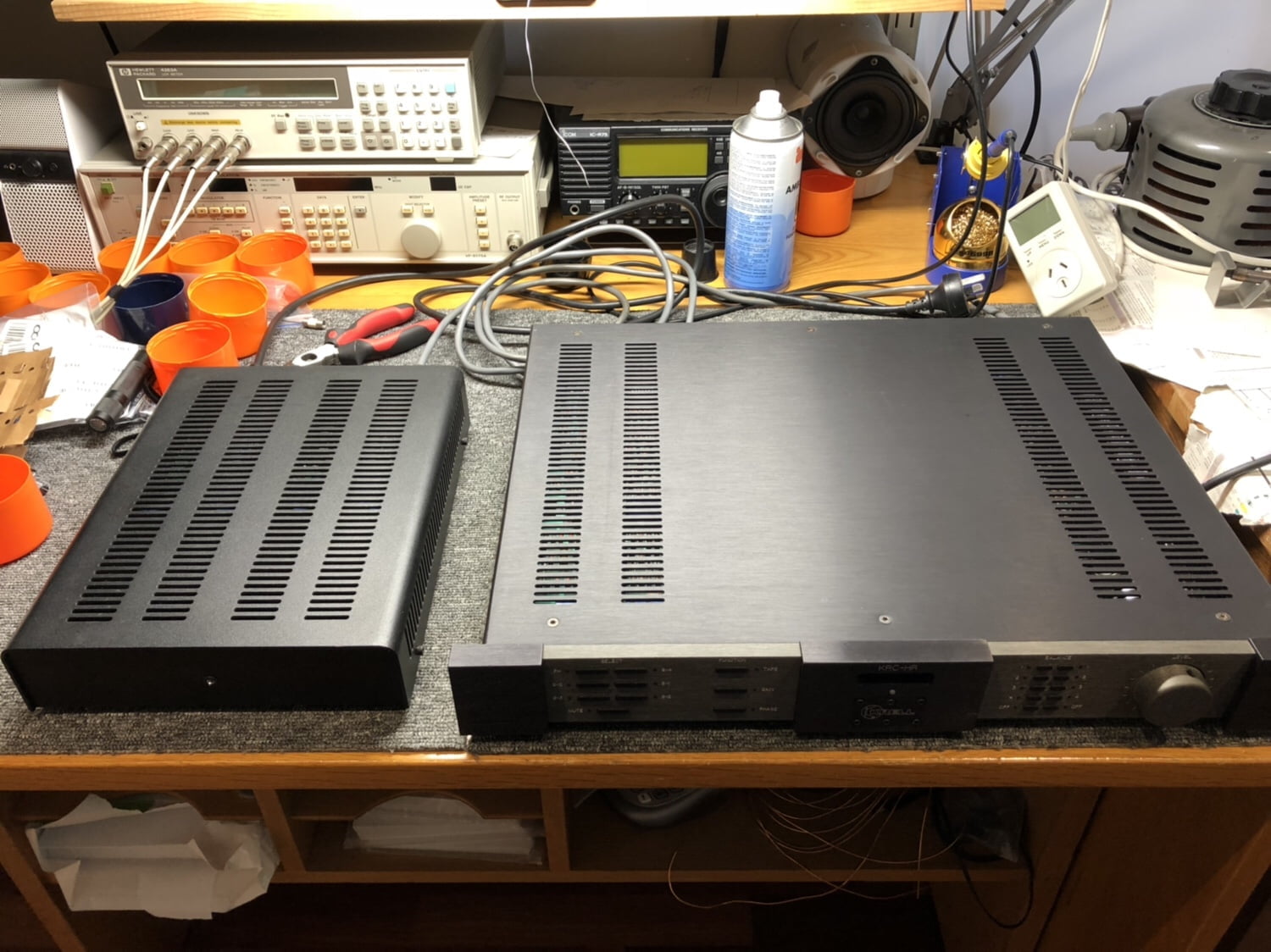 Final Testing & Listening
The Krell KRC-HR preamplifier restoration was certainly a big one, taking me many hours to complete, over several days. Having said that, it was a very enjoyable restoration and the results were well worth it.
The final testing involved sorting out a few more gremlins with the phono pins and loading switches. I cleaned and treated the switches and re-worked the now slightly shorter gold pins to restore good electrical connection across all of them.
The KRC-HR sounds better now than it probably ever has. I can say this because I've had the opportunity to listen to it over several years and subsequent to this restoration. Sonically, she's transformed.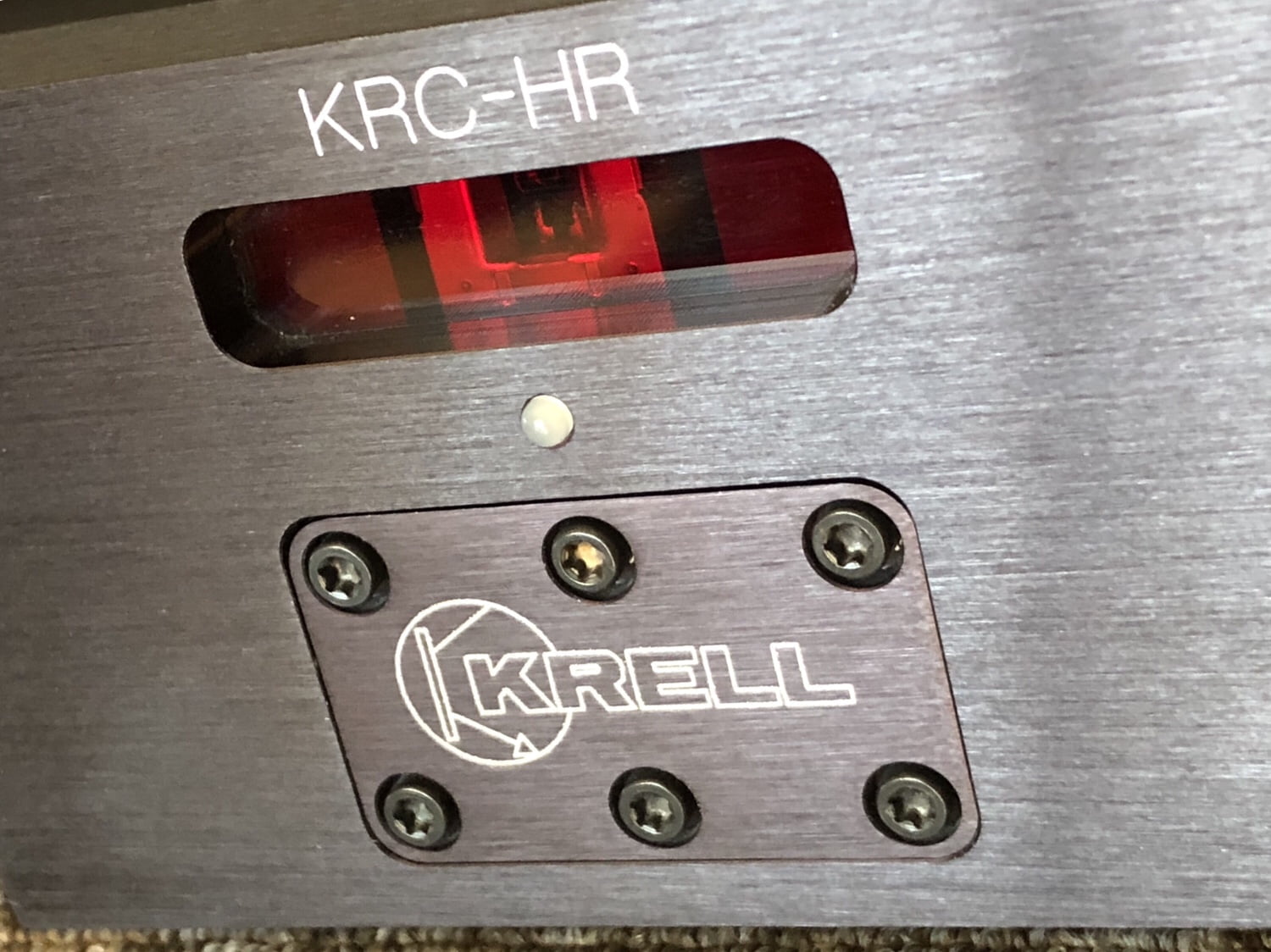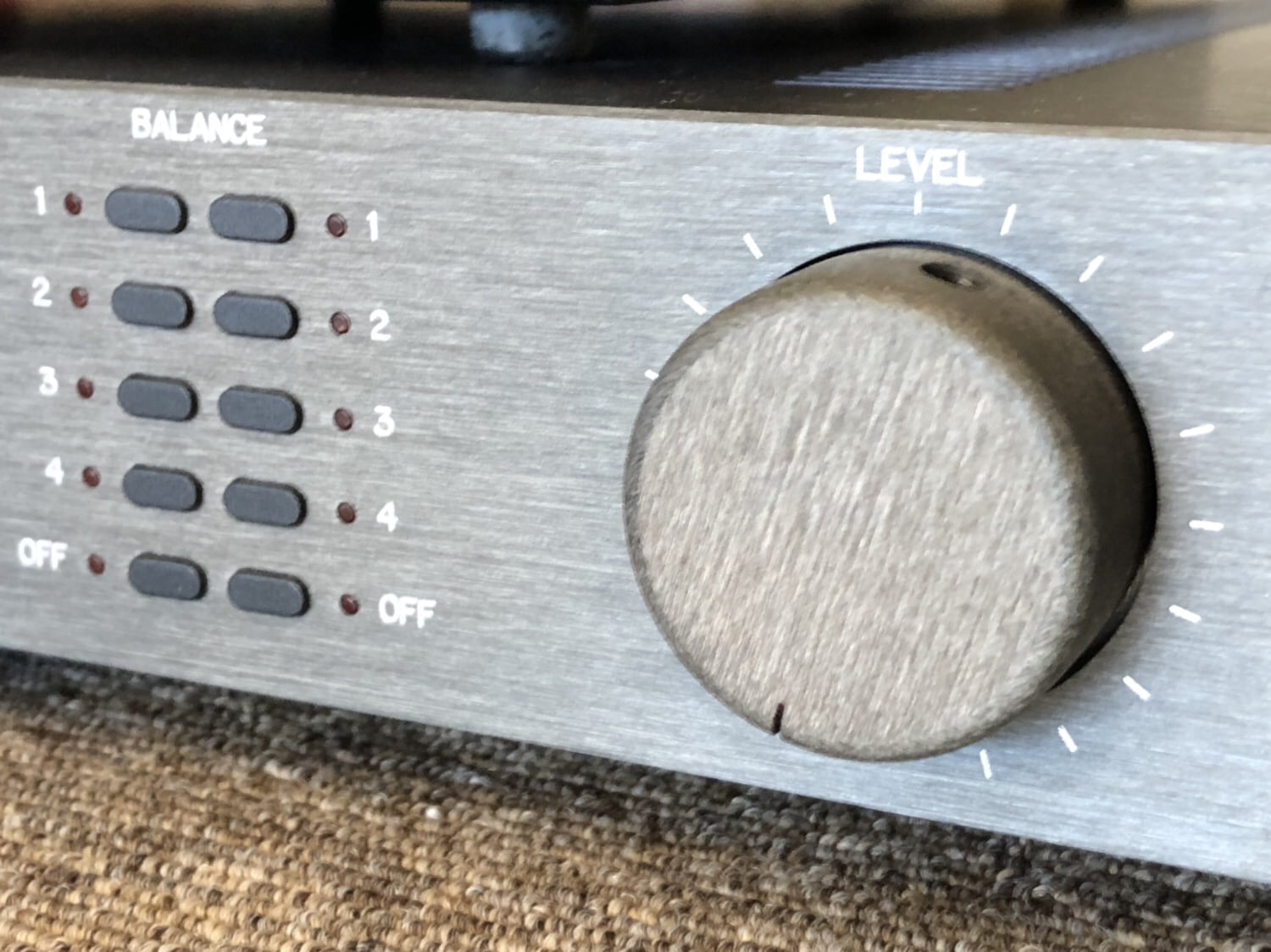 As always, thank you for reading. If you own a Krell KRC-HR or any other Krell preamplifier for that matter, don't hesitate to get in touch if you'd like me to look at it for you!