I recently treated my Marantz 125 AM/FM Stereo Tuner to a careful alignment and upgrade.
After modification and alignment, I compared my Marantz 125 to a Sansui TU-717 and several modern digital tuners including the gorgeous Kenwood L-1000T. The stunning Marantz beat everything, leading me to the conclusion that it is one of the best tuners I've ever heard.
Tone
The 125 tuner has tone. Tone is a hard thing to describe, but you always know it when you hear it. The 125 sounds extremely natural, relaxed, has wonderful warmth, texture and bags of air. It's a special-sounding tuner, from a period of manufacture that featured engineering and workmanship. Sadly, these days are mostly behind us.
Older Marantz tuners are legendary for their warm, smooth sounds and their ability to separate stations packed closely together, This selectivity is something much-needed in North America during the peak in FM radio the 70s.
Design
Marantz spared little expense when they designed this tuner and it shows when you lift the lid. Each circuit block is packed into its own shielded metal sub-block and all adjustments are clearly marked.
The tuner features a five-gang FM front end, discrete class-A output stage, special IF filtering and great attention to detail everywhere you look. You don't even get a discrete class-A output stage in some expensive preamplifiers, but you get one with this beautiful Marantz tuner!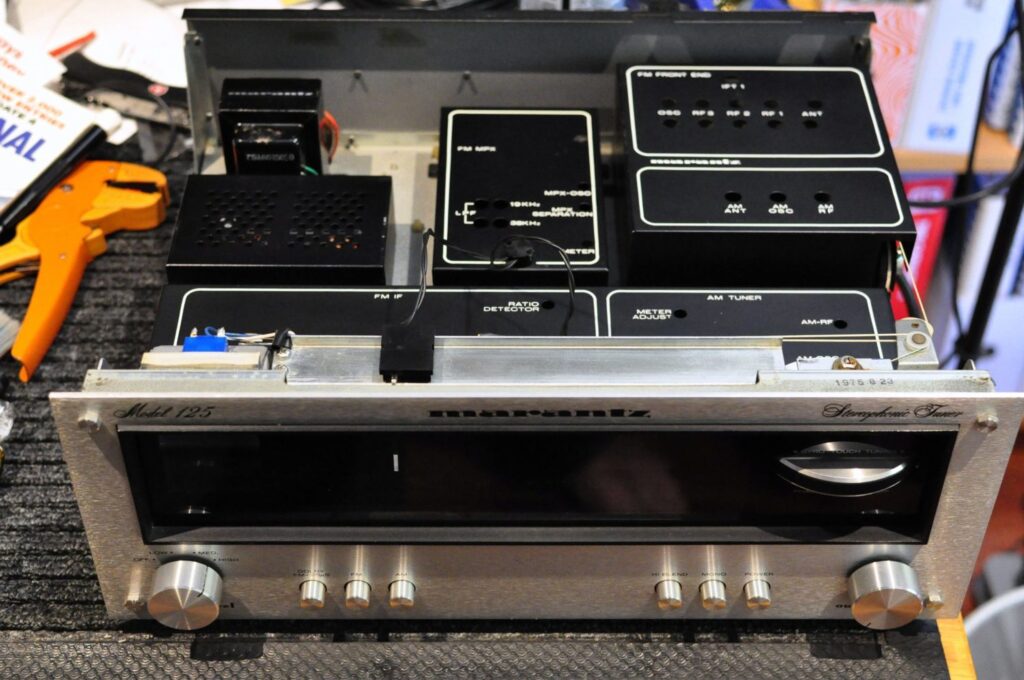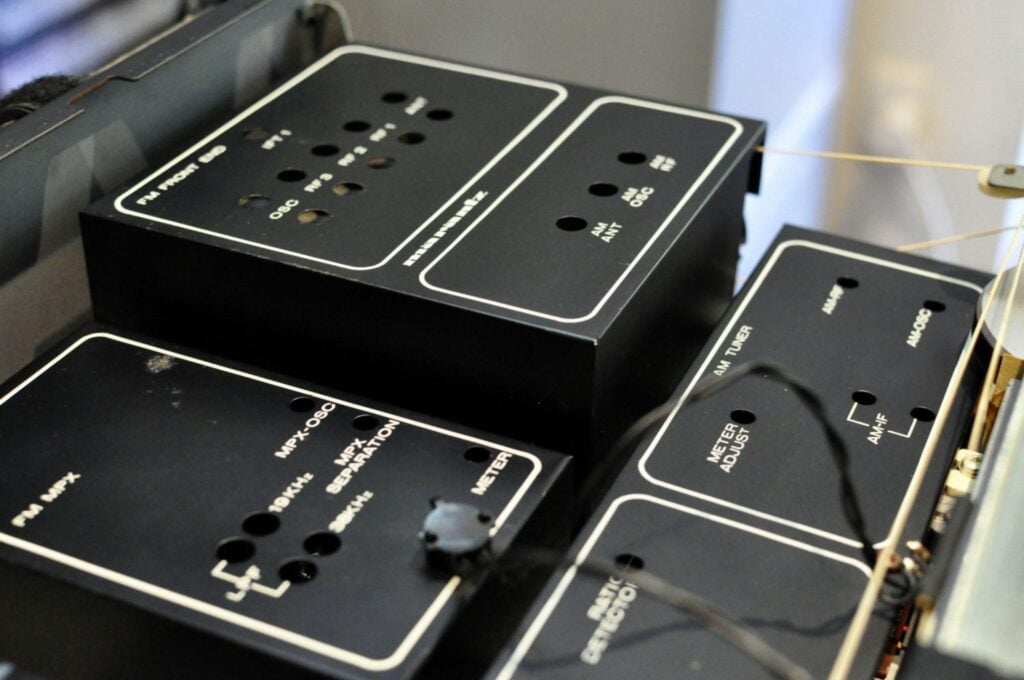 Improvement
The work on my Marantz 125 centred around two areas: precision alignment and replacement of critical parts in the circuit. Looking at the parts first, I paid extra attention to the power supply and signal path.
In the power supply, I removed all the original electrolytic capacitors and replaced them with premium, low-ESR, high-spec parts. In the signal path, specifically in the output buffer, I replaced all the electrolytic coupling capacitors with much better-sounding film capacitors.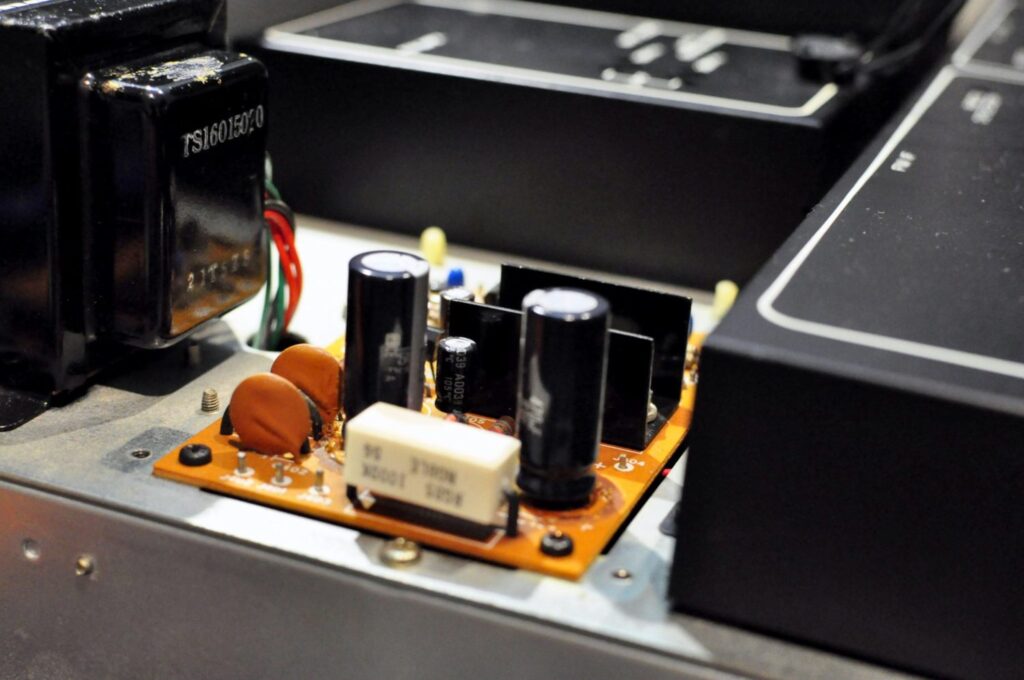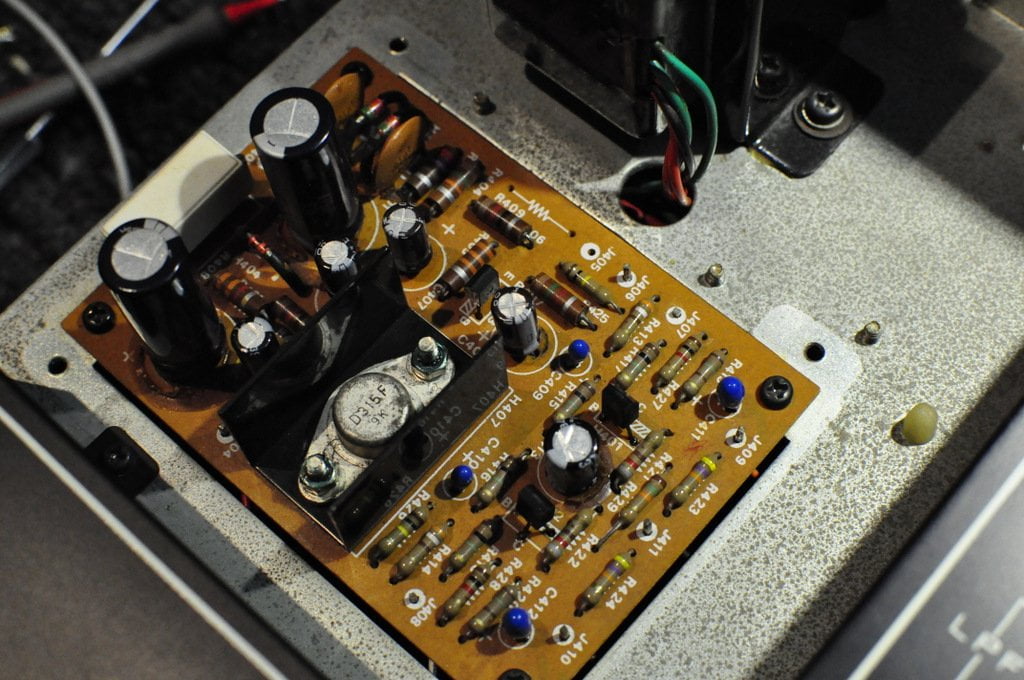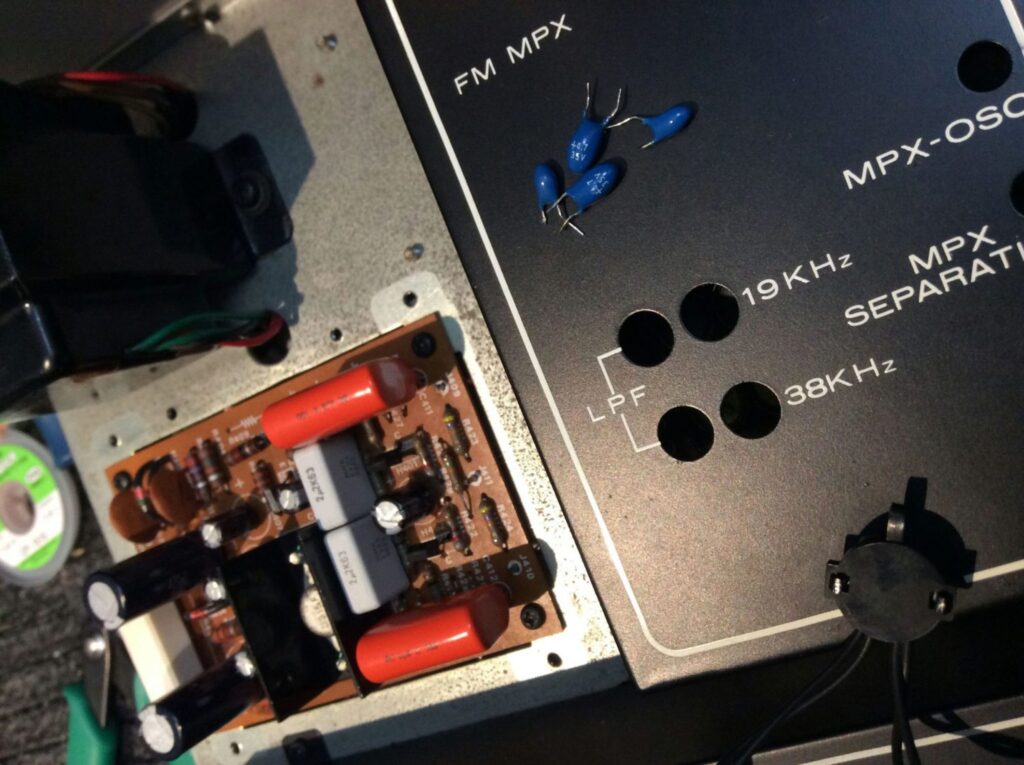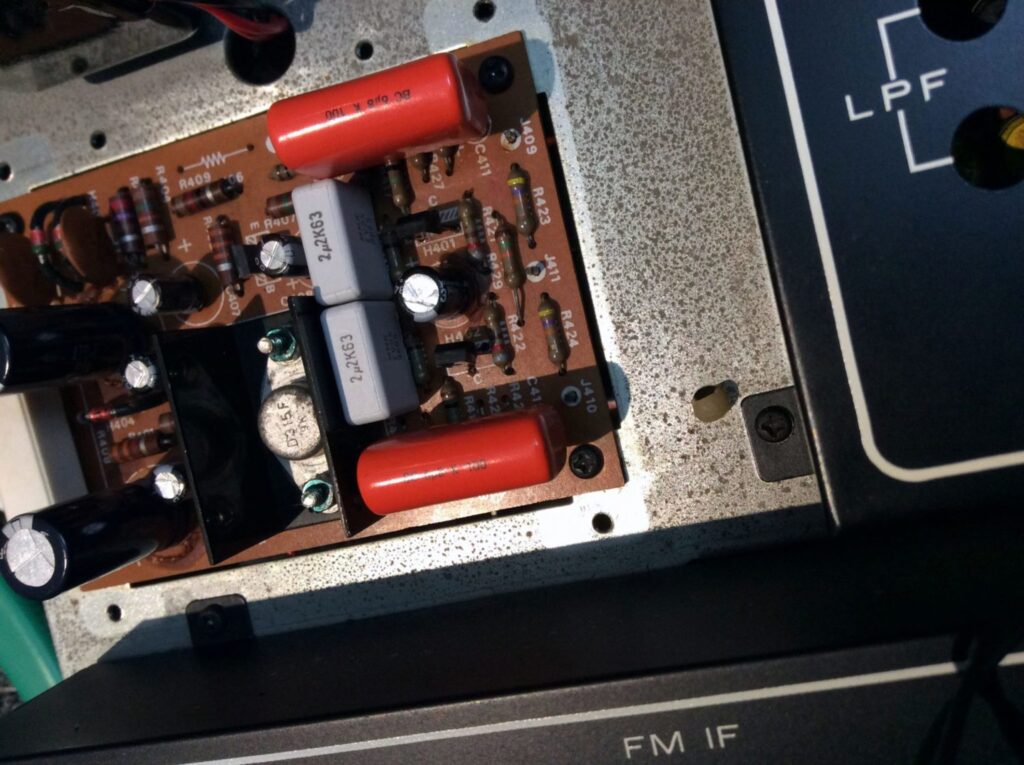 Alignment
The second and critical part of the process is the precision alignment of the FM front-end IF stages and stereo demodulator. This alignment process is what often brings the biggest performance gains to FM tuners because they are complex electro-mechanical systems and they drift over time.
Often they are not even that carefully aligned from the factory and sometimes huge gains can be realised by a careful alignment, utilizing my precision laboratory equipment, specifically designed to aid in this sort of work.
More pictures are below and if you would like to know more, let me know via the contact page.