I just serviced this lovely Denon DP-30L direct-drive turntable and want to spread the word about this great deck.
The Denon DP-30L is an excellent turntable with a good feature set, quality motor, solid chassis and excellent speed control circuitry. The DP-30L weighs in at just under 10kg, much more than today's lightweight decks. This deck also exhibits commendably low wow and flutter, in part due to Denon's unique speed control methodology.
Technology
Unlike most other manufacturers who use hall sensors or printed circuit traces to generate the speed control signal, Denon chose to print a magnetic strip encoded with a waveform, on the underside of the platter. This strip is read back by a magnetic tape head, very similar to the type you'd find in a cassette deck.
As the platter spins, the tape head reads the signal from the strip and feeds it into a comparator. A reference frequency is also fed into the comparator. As its name suggests, the comparator 'compares' the two and speed adjustments are made based on the difference between reference and generated frequencies.
Denon utilised this method of speed control in all their direct drive decks from this period, and it works very well. In fact, it's more reliable than some other methods of sensing rotational speed. Of course, speed control relies on the measured signal being precise. Nothing is perfectly machined or completely flat, so some wow and flutter is inevitably 'built-in'. The result is still usually far better than belt-drive decks.
You can read more about the Denon DP-30L at the awesome website Vinyl Engine!
DP-30L Specifications
Drive system: AC servo motor, direct drive
Wow & flutter: 0.015% WRMS (servo)
Signal-to-noise ratio: 78dB
Tonearm: S-shaped (mk1), straight low mass (mk2)
Dimensions: 450 x 140 x 403mm
Weight: 9.5kg
The motor isn't quite as hefty as the motors of older Denon decks like the SL-7D, but it's still a decent design and should last for many years.
Servicing
The DP-30L is easy to work on, typical of most older Denon equipment. Everything is well laid out and the circuit board and parts are of good quality.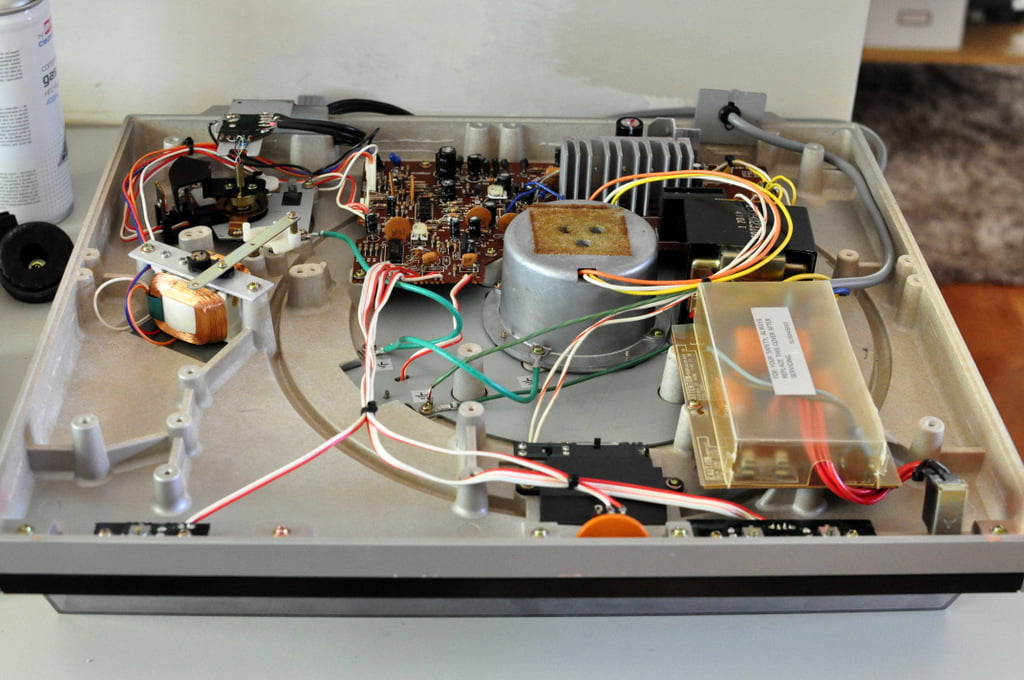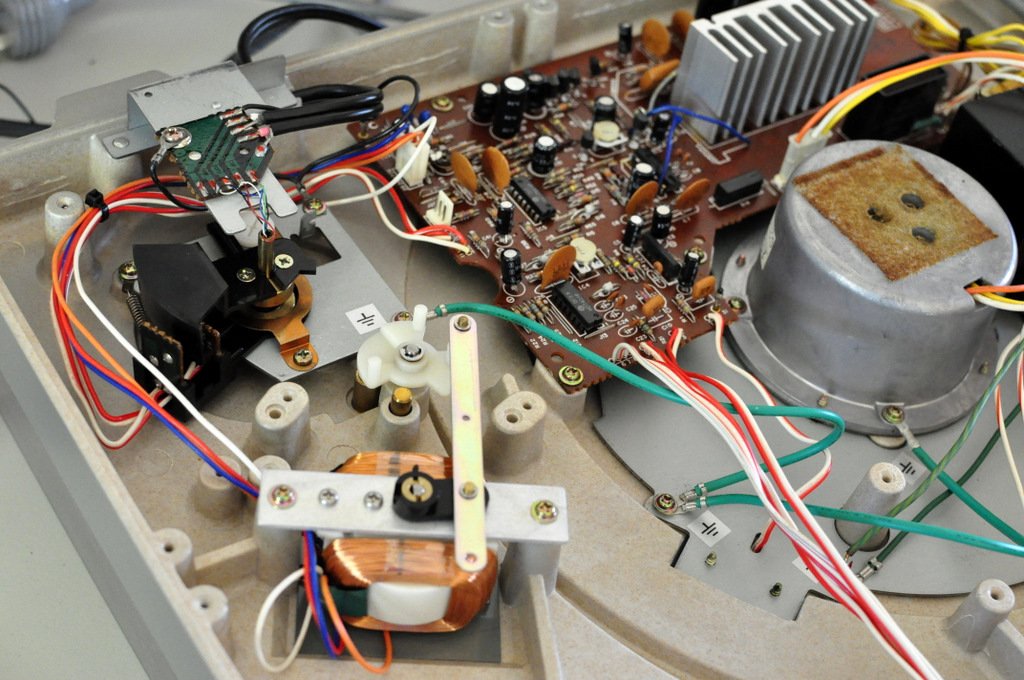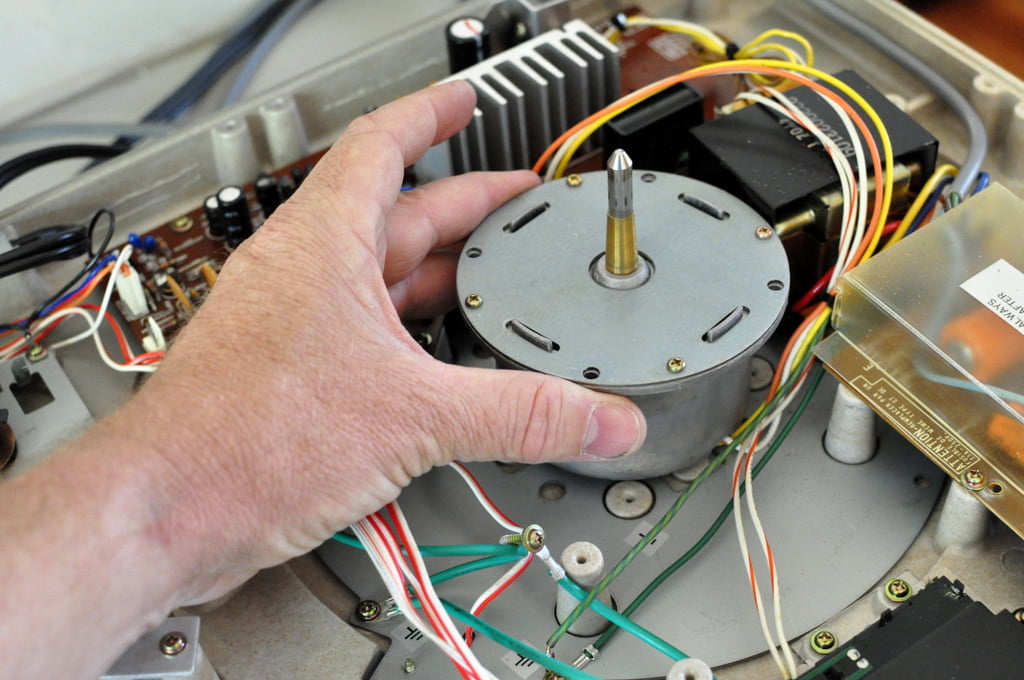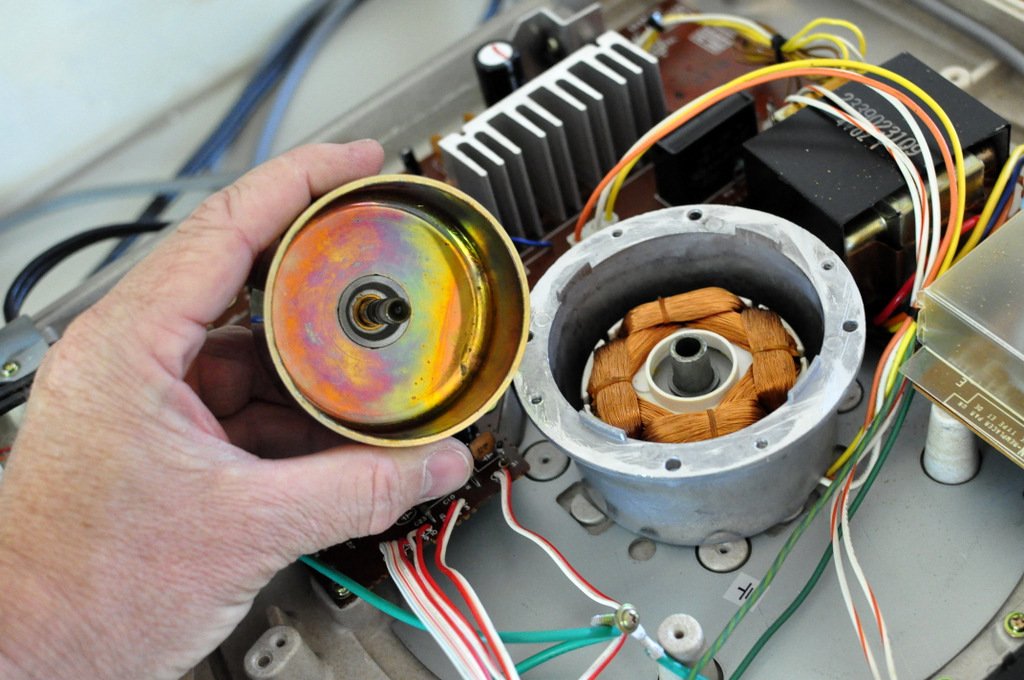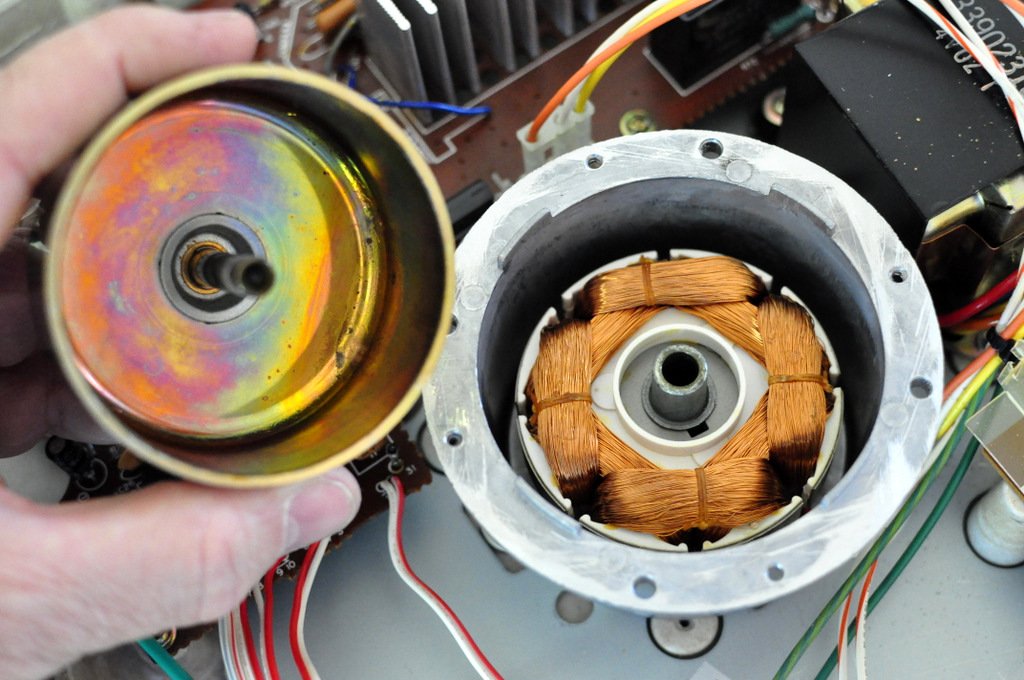 The Bottom Line
The Denon DP-30L is a popular and easy-to-find deck if you are looking to buy one. The DP-30L would make a perfect deck for someone upgrading from a belt-drive deck, perhaps buying their first proper direct-drive. It would certainly make an excellent alternative to the plastic junk you can find new for similar prices.
You can expect dramatically improved pitch accuracy, lower rumble and more predictable operation from a quality direct-drive deck like the DP-30L. You'll also get a nice tonearm and the ability to play with most medium compliance MM and MC cartridges.
Get a DP-30L serviced and set up properly with a decent cartridge and you'll have an excellent vinyl spinner that will provide many more years of listening pleasure.