There aren't many vinyl lovers who don't know of the Linn Sondek LP12 turntable. In this article, I recommission and restore a beautiful LP12 that hasn't played vinyl for 20+ years.
The Linn Sondek LP12 is a famous belt-drive deck from enigmatic Scottish manufacturer, Linn. In fact, the LP12 is so famous it even has it's own Wikipedia page. Incredibly, it remains in production, over 45 years since it's 1972 debut. That's an extraordinarily long run for anything, let alone a hi-fi turntable.
Much has been written about the LP12, both positive and negative. Wherever you stand, I'm not out to change your mind. Crazies inhabit every camp and for folks who've gone down the Linn rabbit hole, there isn't much that will entice them back out.
On the other hand, some who've seen and heard the LP12 will never care to go down that rabbit hole. There are certainly much better machines out there and any of us who work closely with turntables know this.
Ultimately the LP12 is a polarising machine, but a lovely one, too. You can buy one locally if you'd like, from my good friend Pierre @ Revolution Turntable, starting from around $4,500 AUD.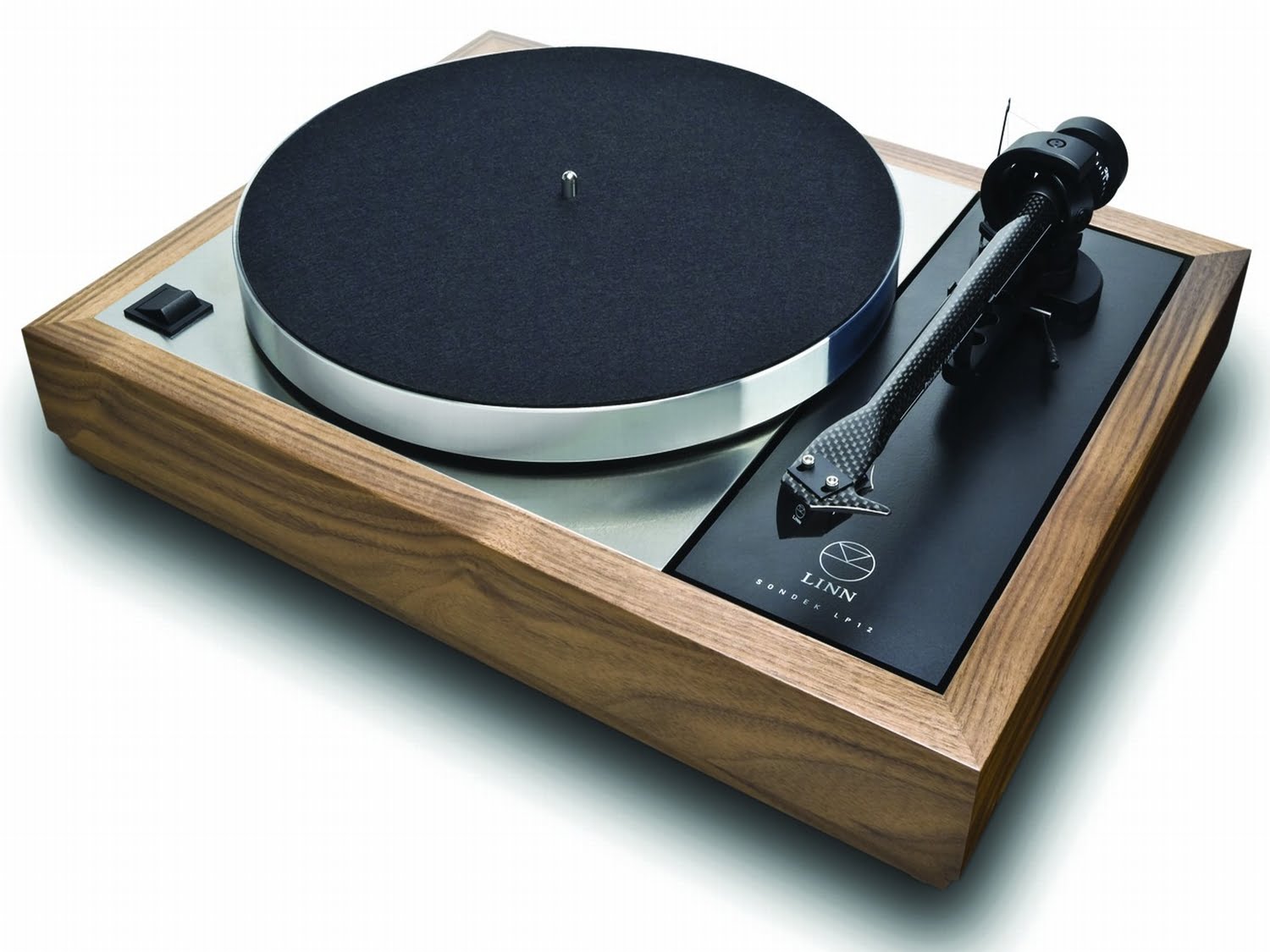 In reality, and as I tell ALL my vinyl and turntable customers, a good belt-drive, idler-drive or direct-drive turntable is a  good turntable, period. There are great decks in each category, with strengths and weaknesses based not only on the mode of platter drive. It's very important to understand this and so it is with the Linn Sondek LP12.
Here, we have a somewhat crudely built deck, especially older units, that can sound very good, when properly set up, with a good arm and well-matched cartridge. The pitch and speed issues inherent in belt-drive designs are reduced somewhat in the LP12 by the use of a good bearing and heavy platter. Isolation is good and noise levels are generally low.
Is the LP12 the ultimate, at anything? No, there are better sounding decks out there. BUT a well-fettled LP12 sounds fantastic and makes a great vinyl replay system. There's a strong upgrade path that yields incremental improvements, and so we find ourselves back where we started, with the legend of the LP12…
Recommissioning the Beast
People ask me what's involved in recommissioning a deck like this LP12. In this case, the deck hadn't run for 20+ years. It needed a from the ground up inspection, parts audit, disassembly, clean, reassembly, new belt, cartridge, full setup and test.
The deck could also benefit from a new SME arm board and suspension springs, but she will come back to me for these things. My brief was initially to get her back into service so her owner could listen to her again, without spending a fortune.
Anyway, enough gasbagging. If you want to watch my video about the LP12, please do so, below.
Inspection & Disassembly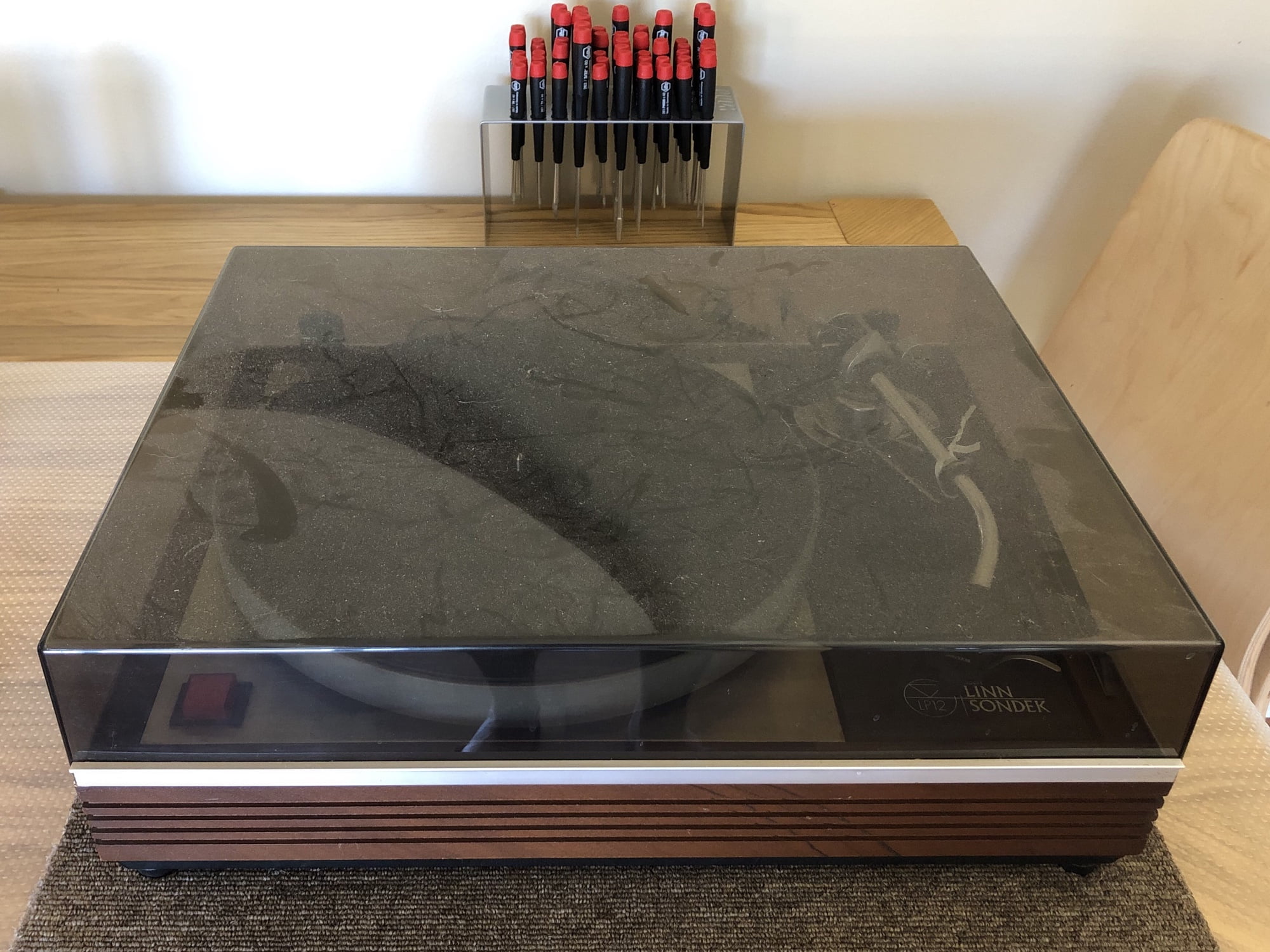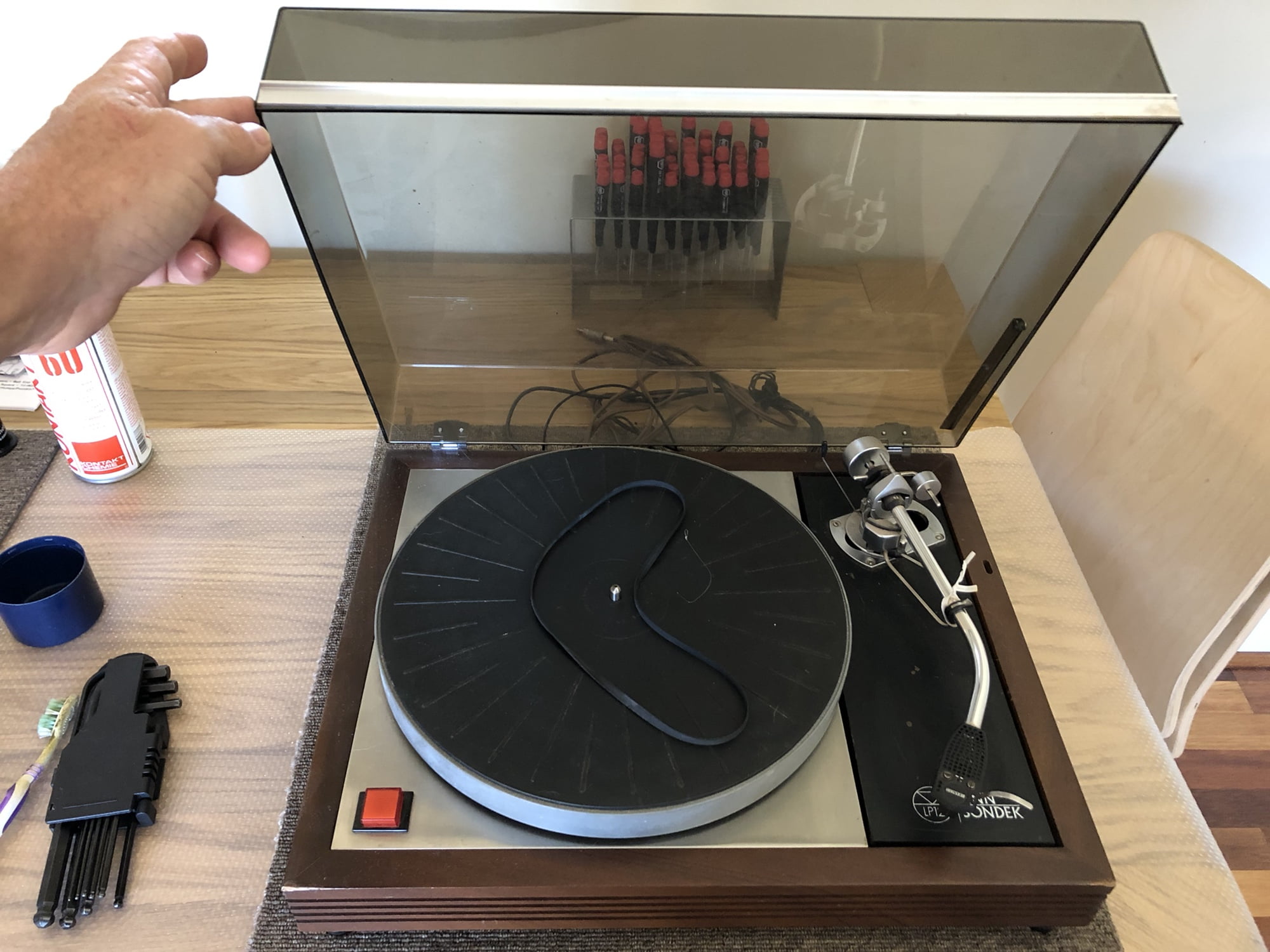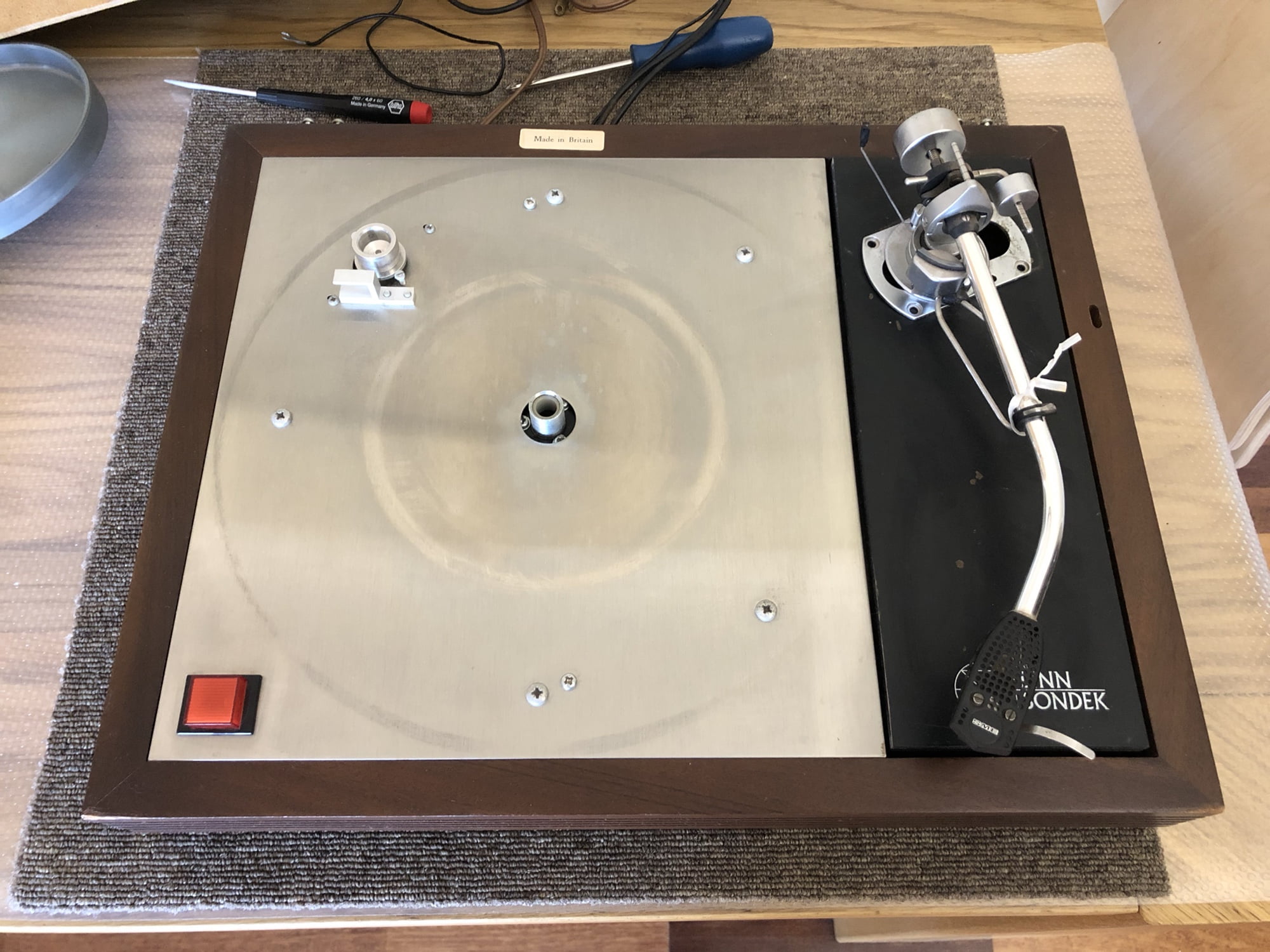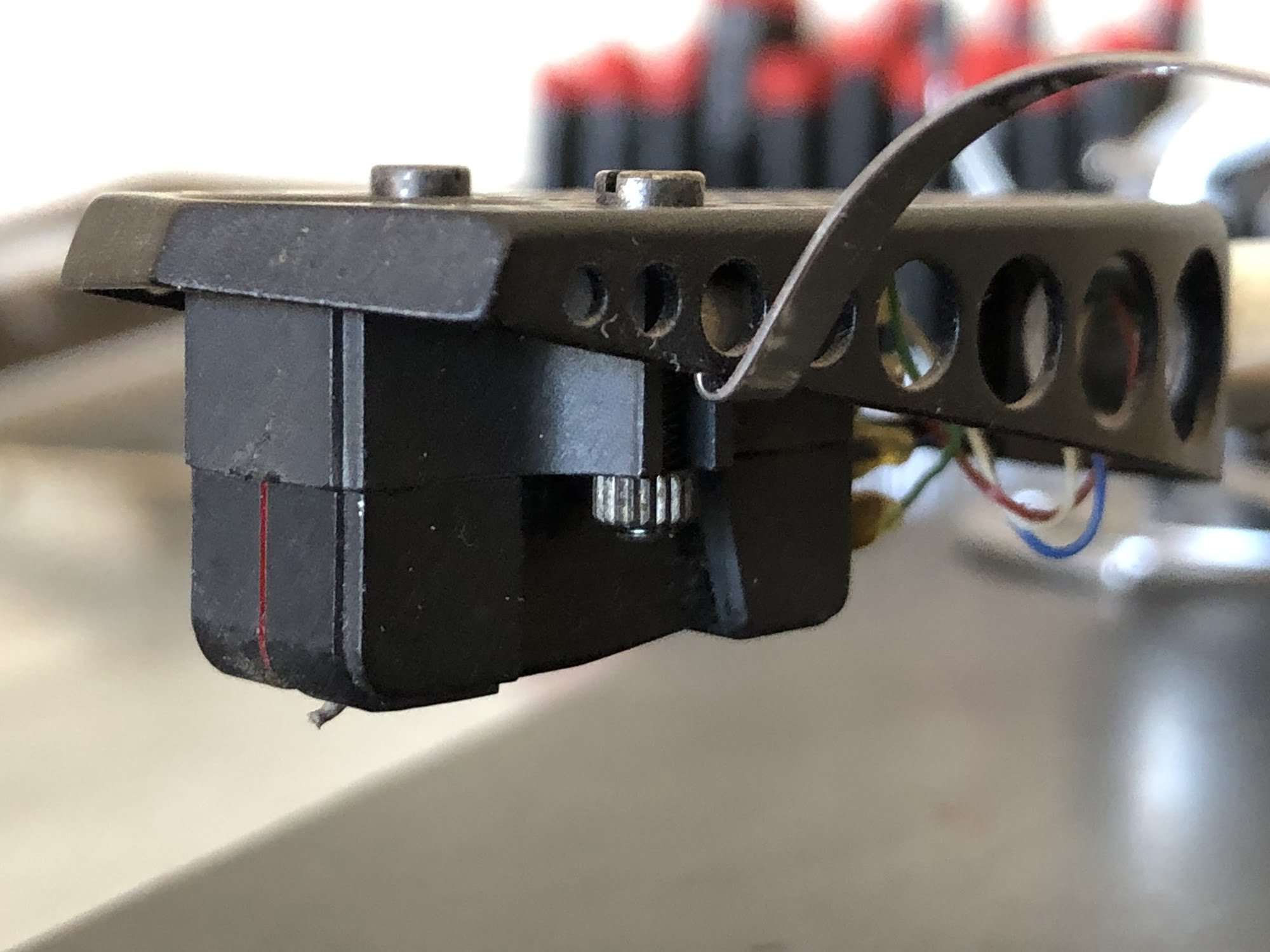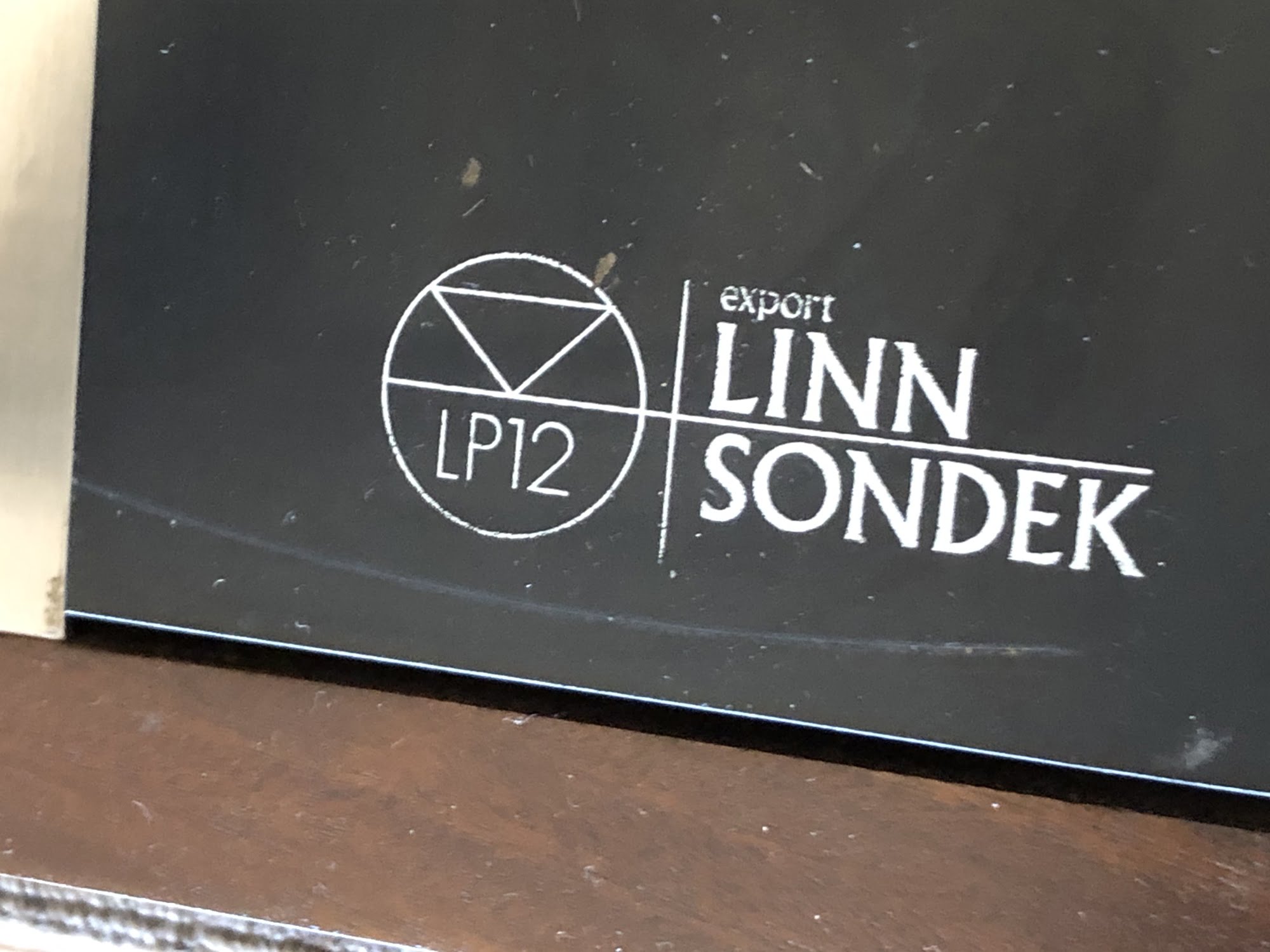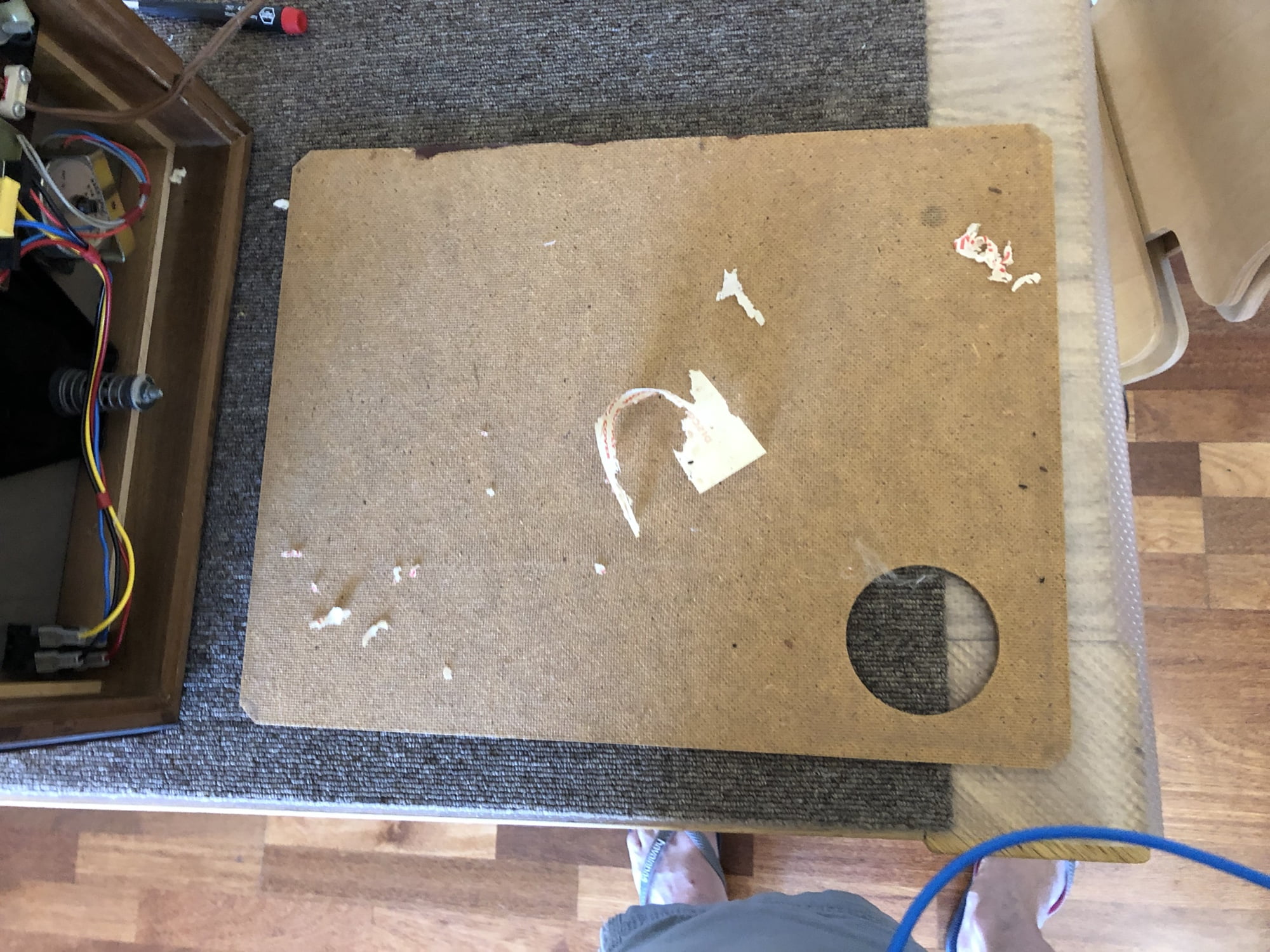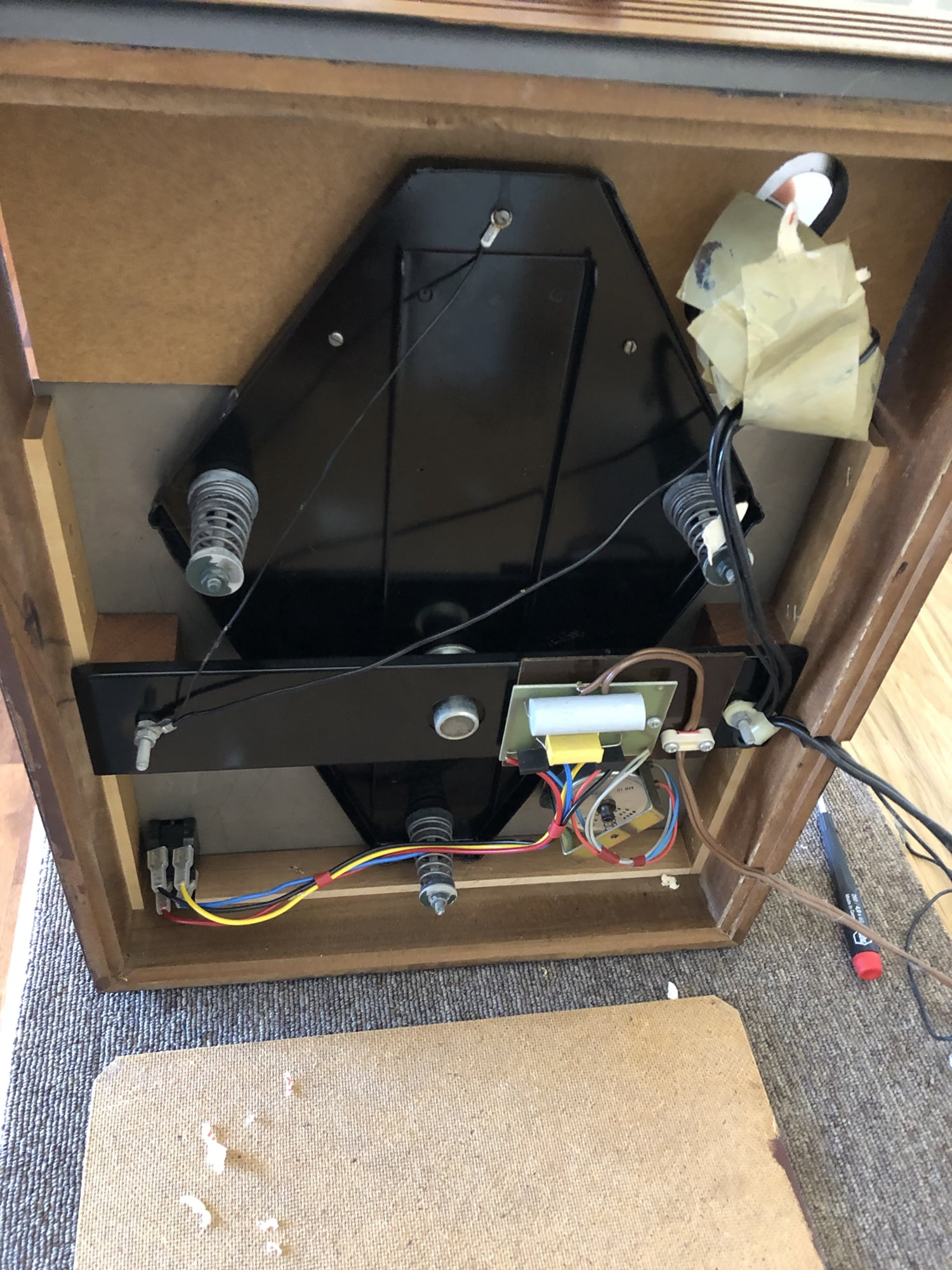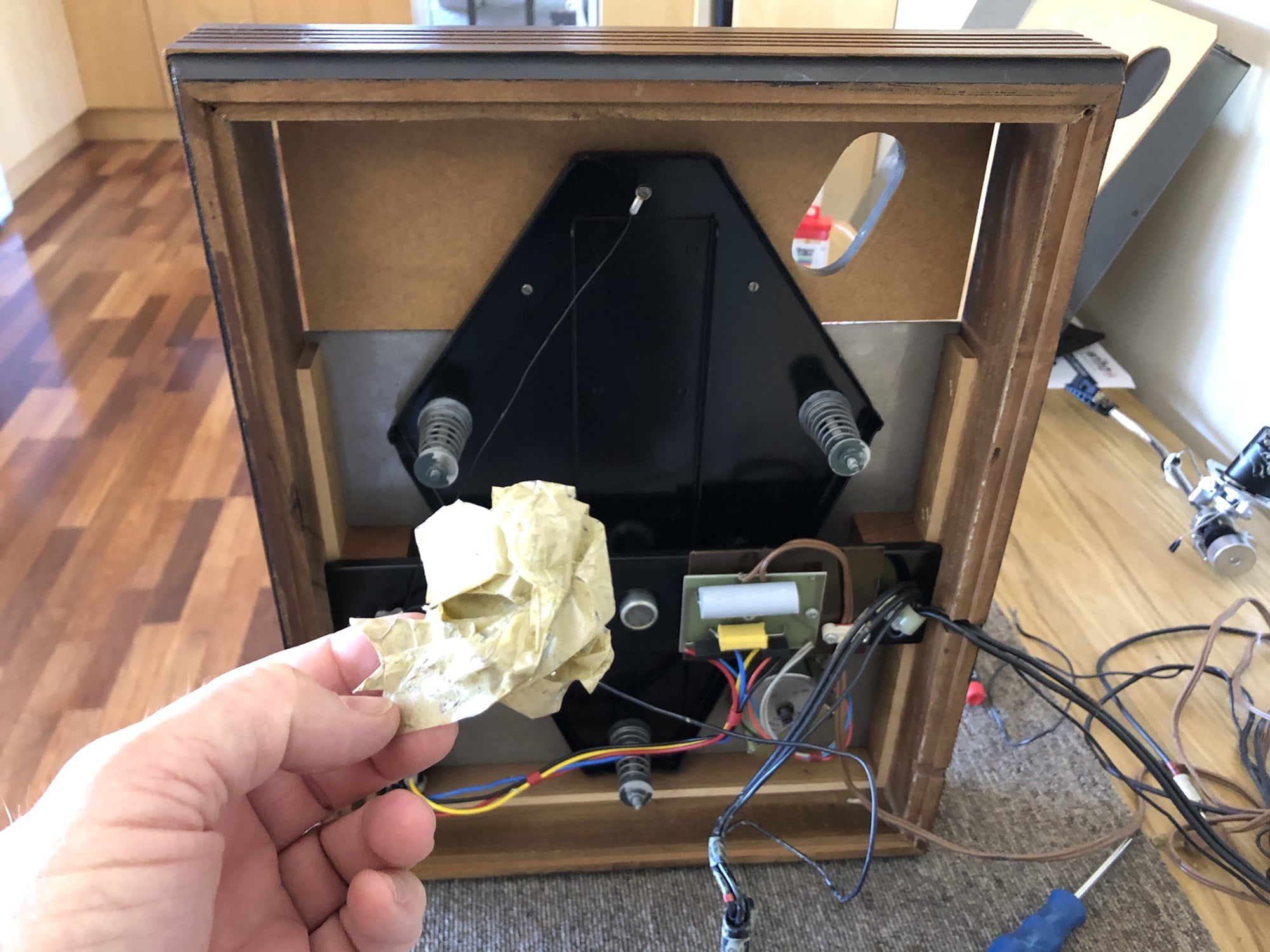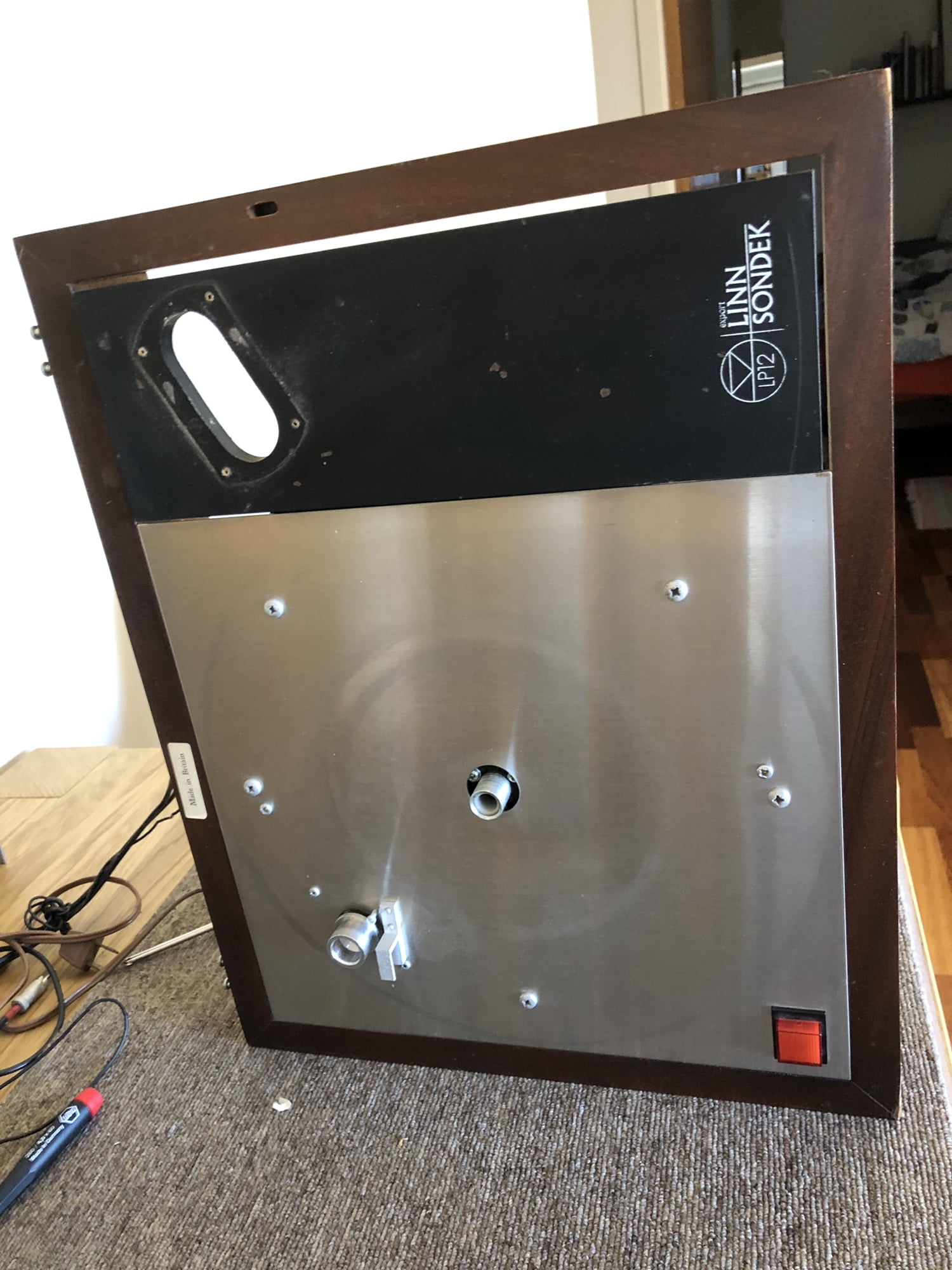 Cleaning & Servicing
This next stage involves removing layers of crud, some cosmetic improvements, cleaning and lubrication and so on.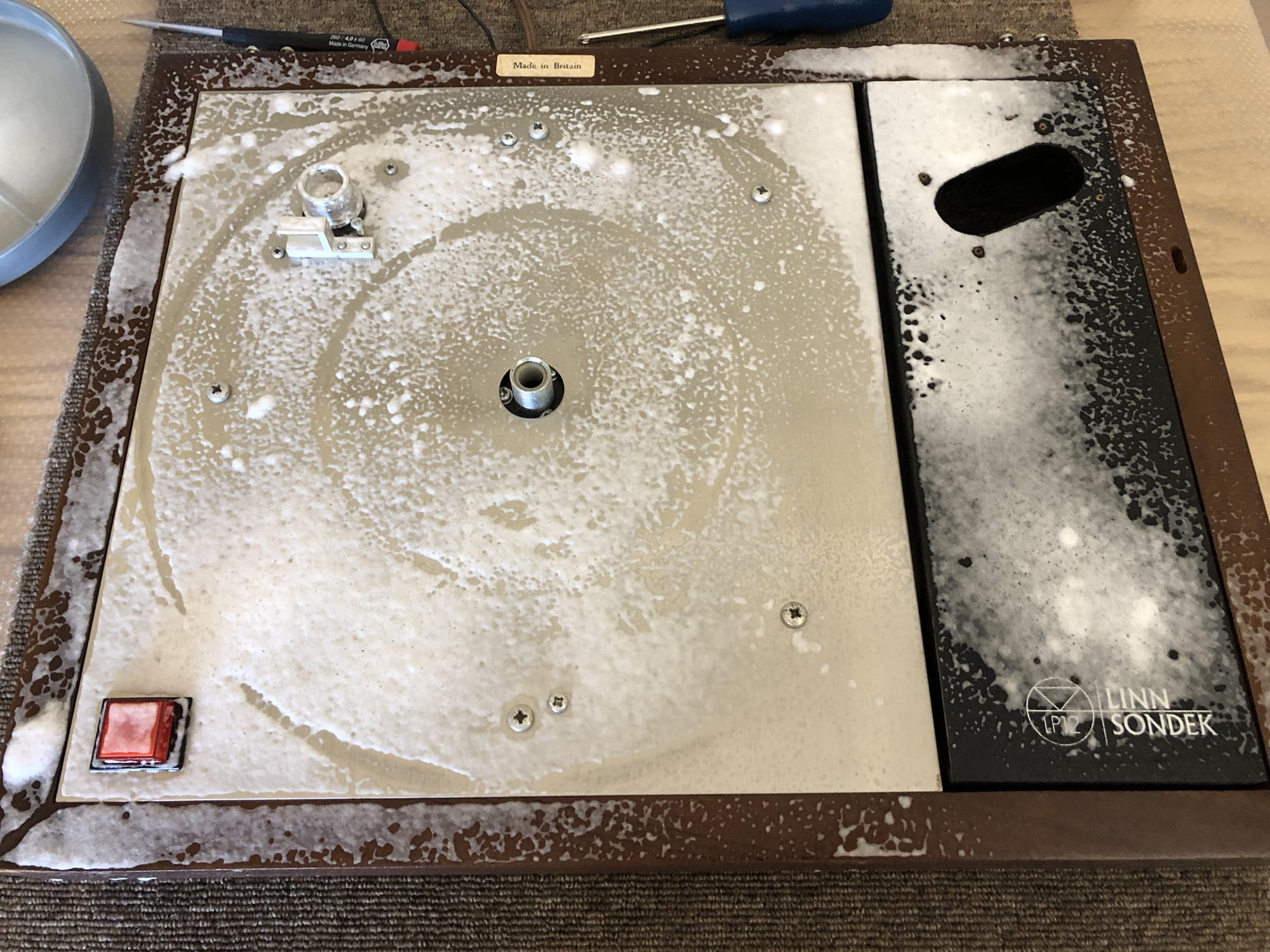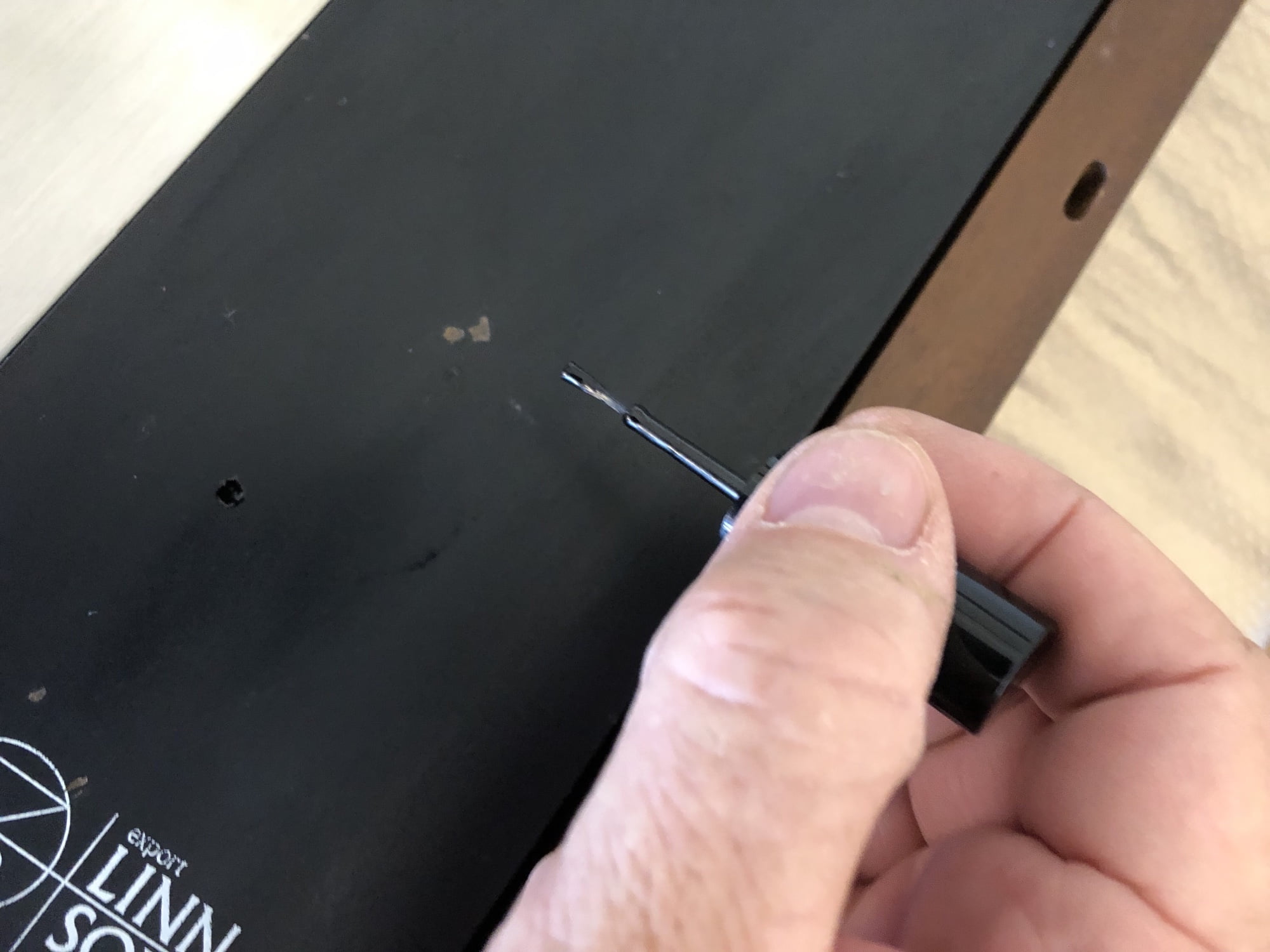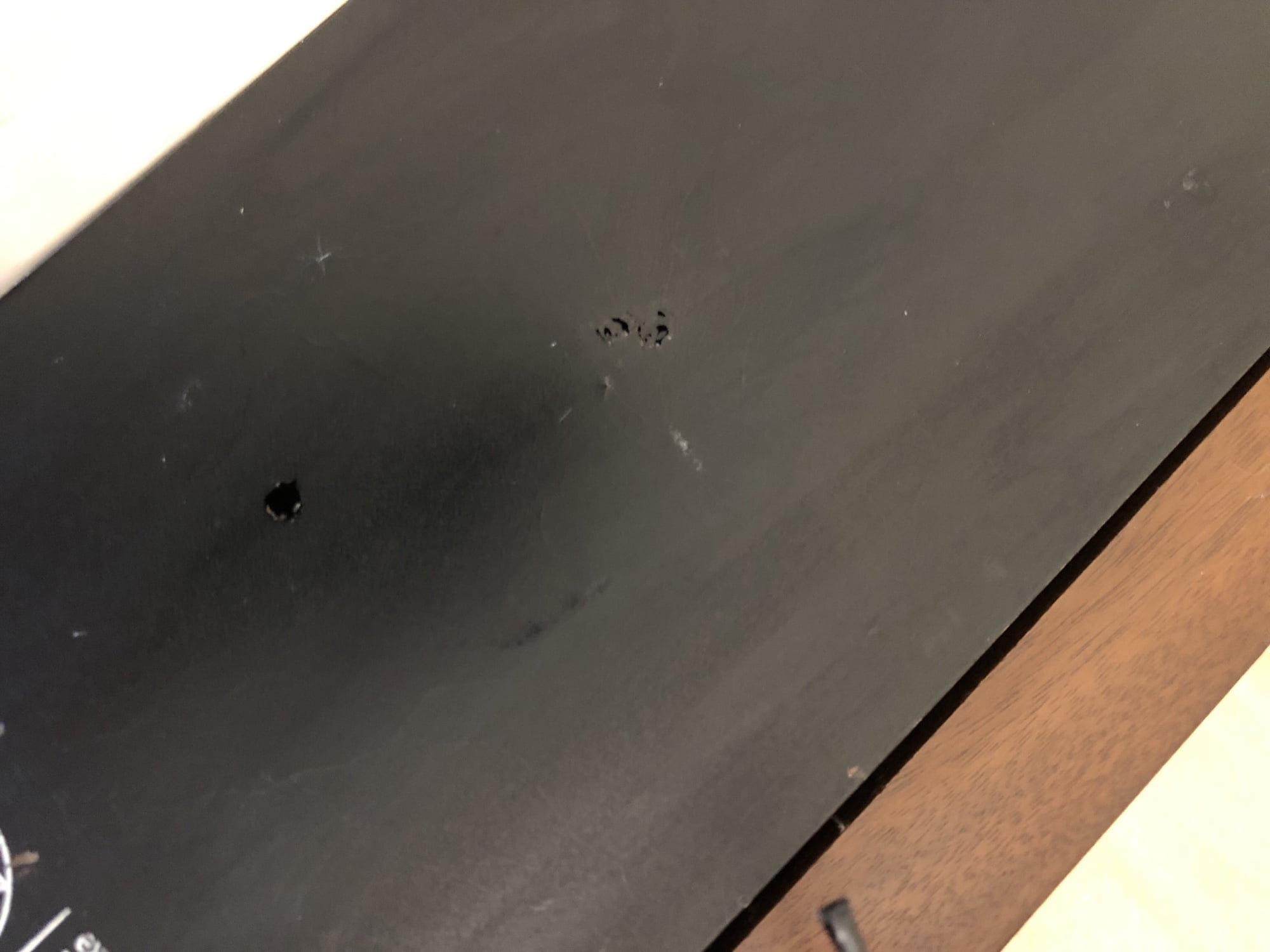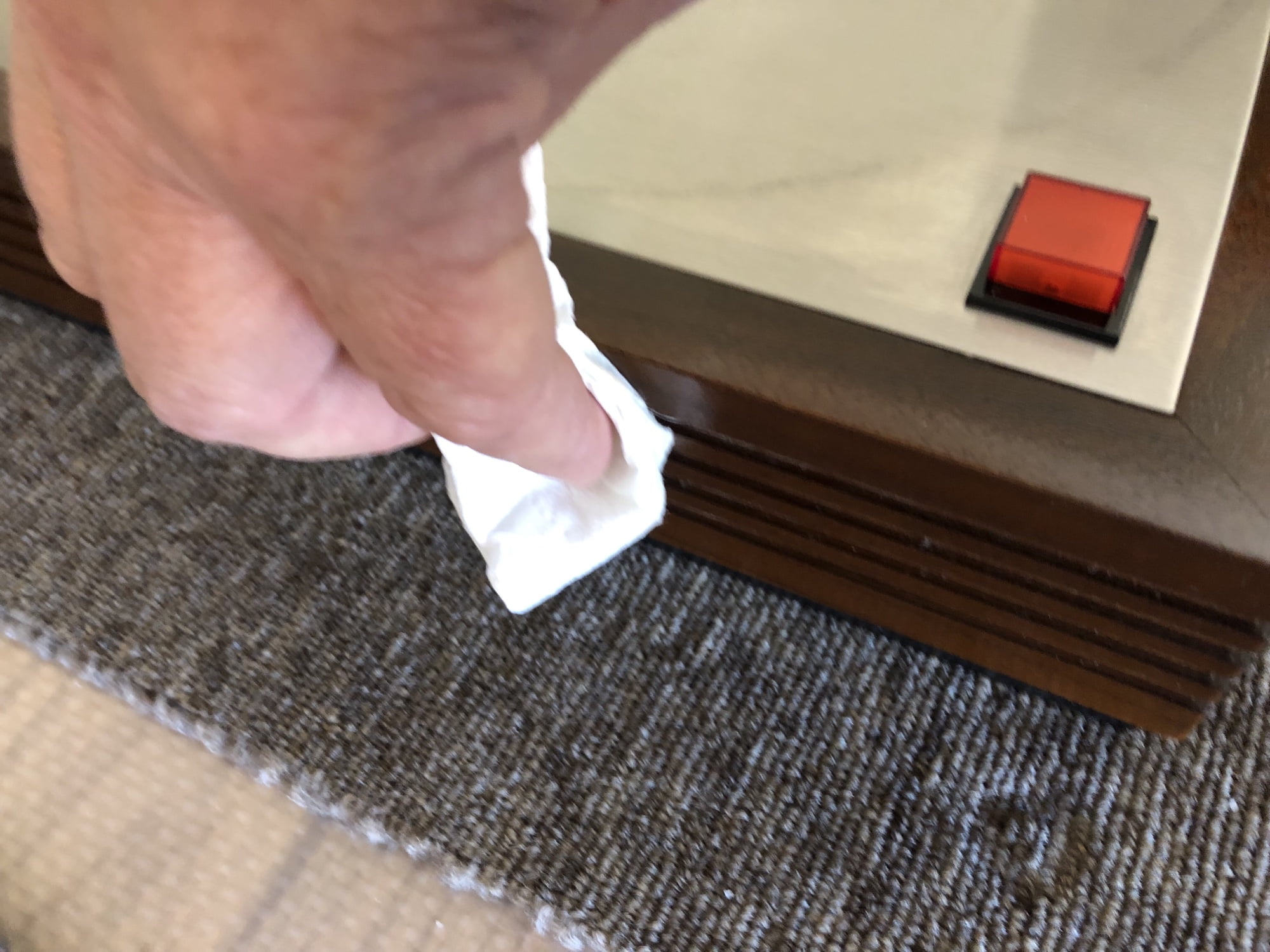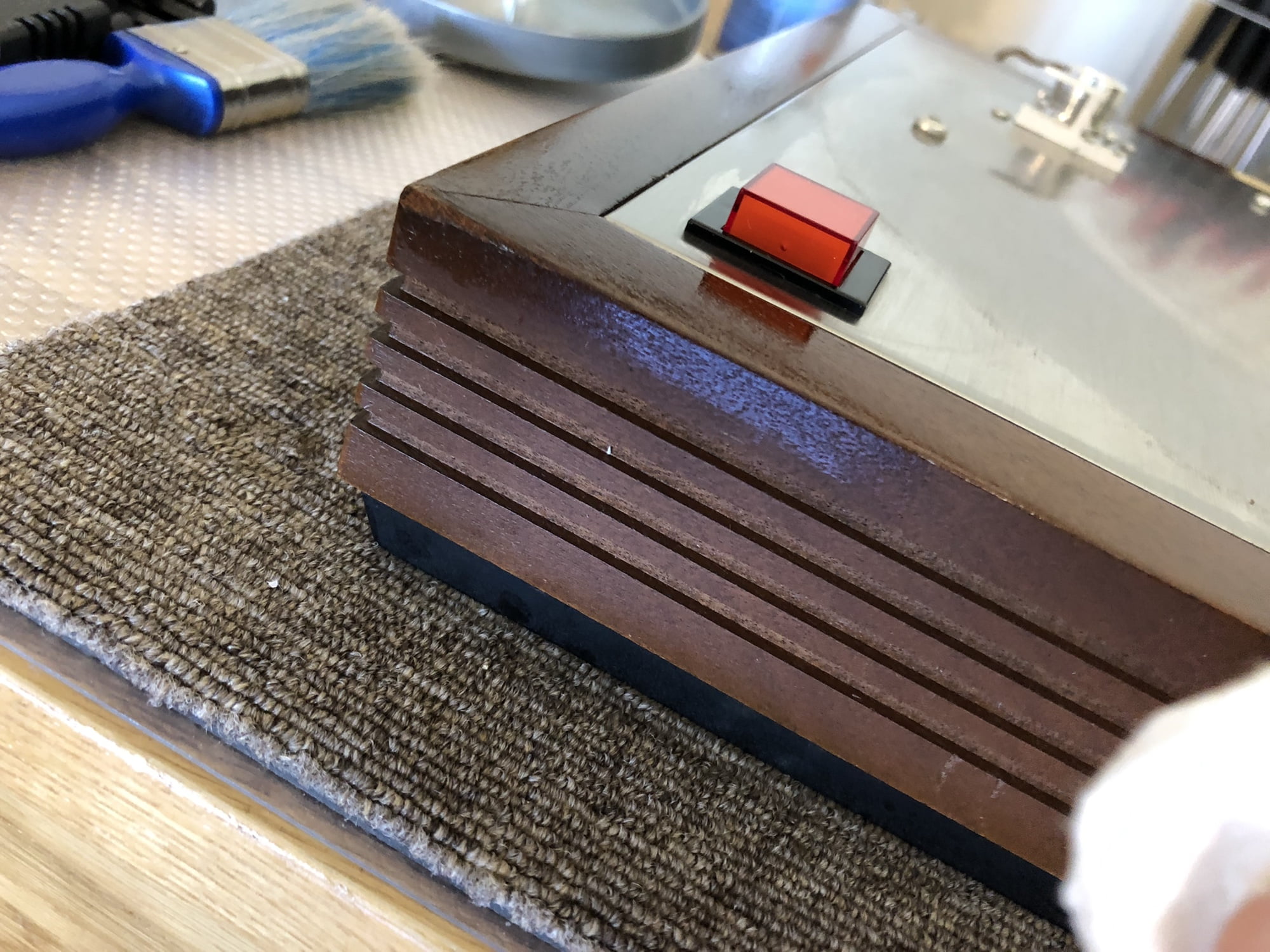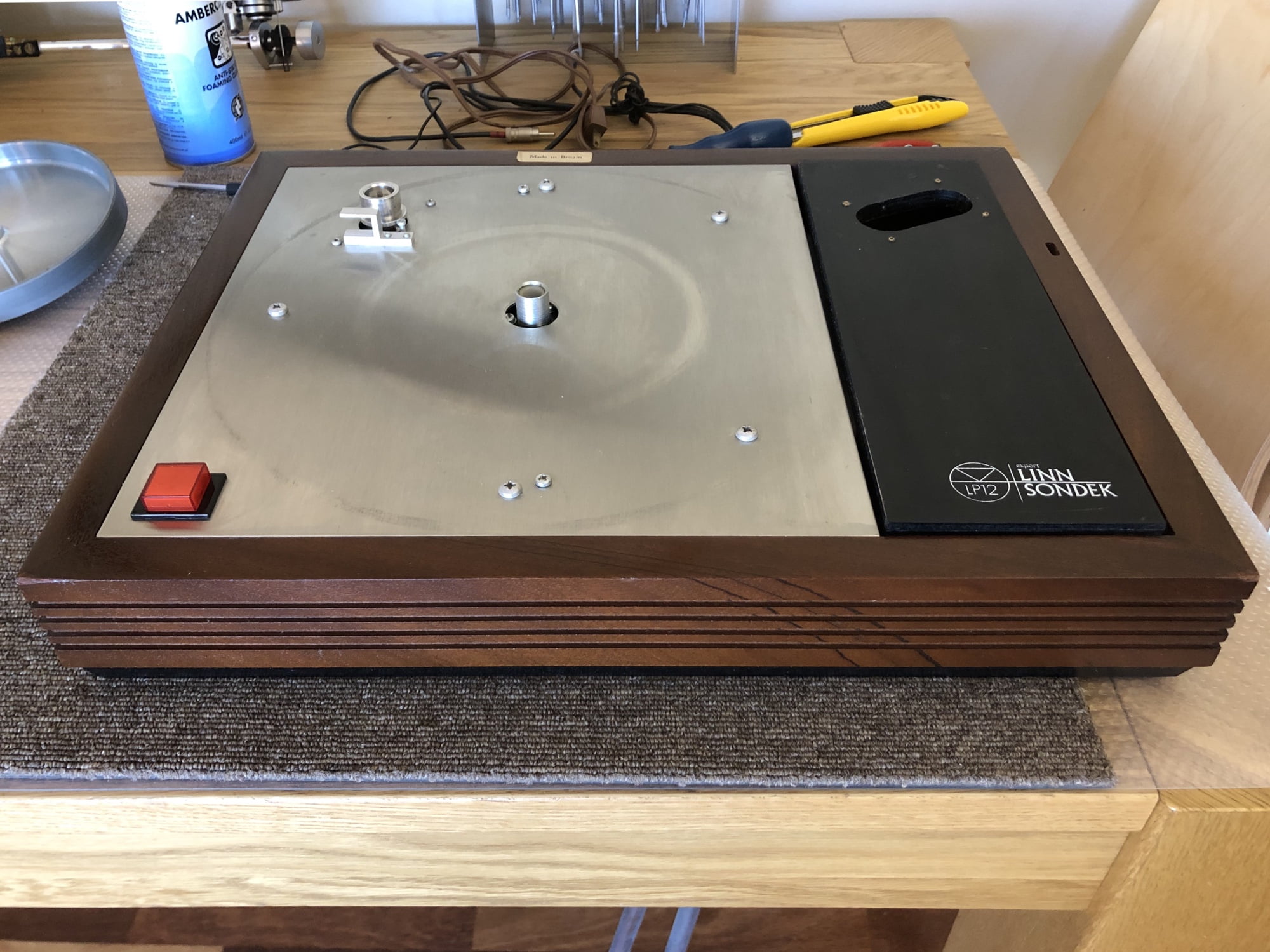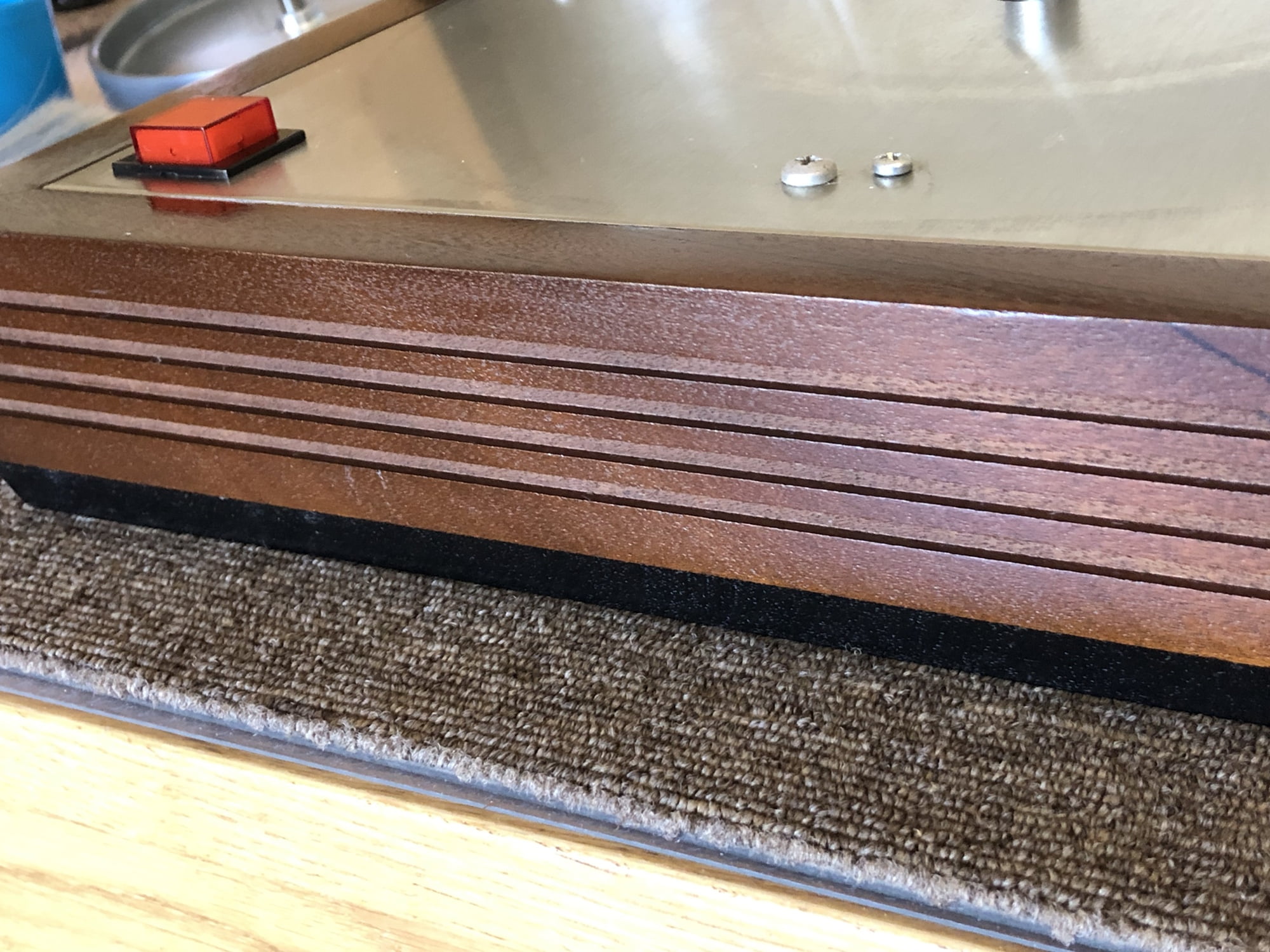 New Cartridge & Suspension Setup
This fabulous, original Fidelity Research FR-1 Mk 3 has seen better days. The cantilever is bent and needs a new gem. I have an excellent re-tipper and this cartridge can be refurbished to like-new condition, but we didn't opt for that here.
For several reasons, I advised the owner to go with a good moving magnet cartridge. The FR-1 is not ideally suited to the SME 3009, being too heavy and stiff for the arm. We also needed to get this deck playing records ASAP.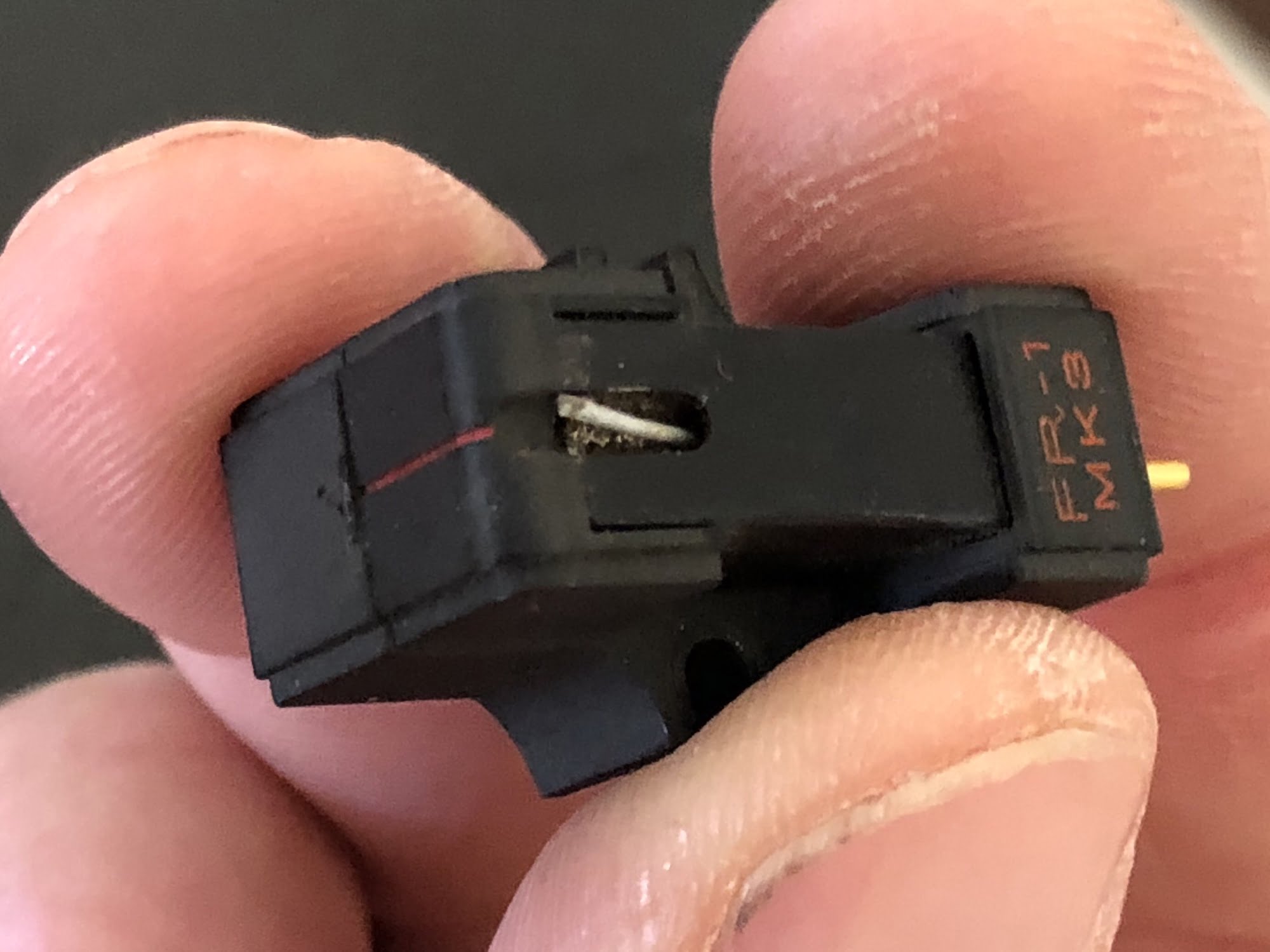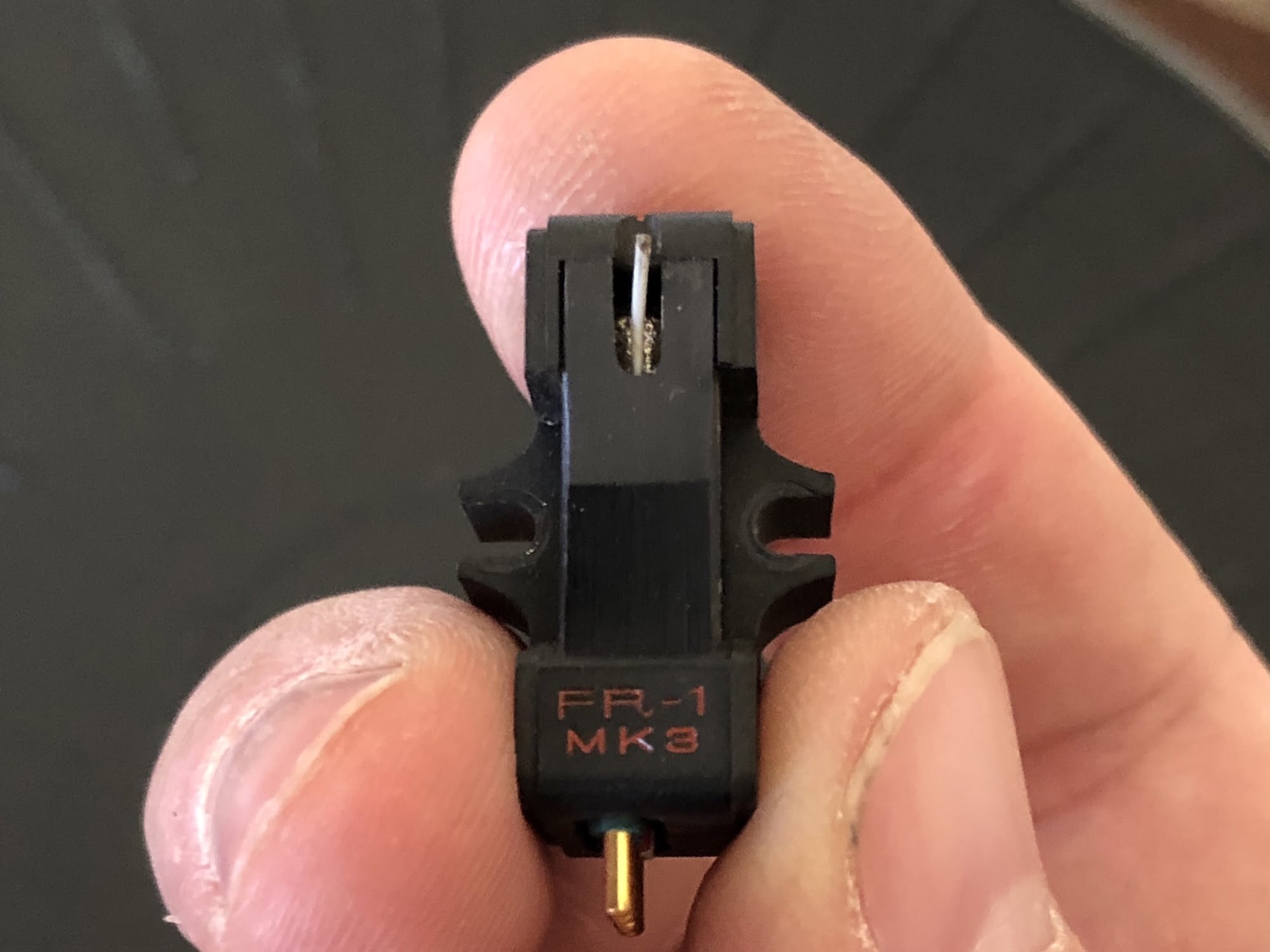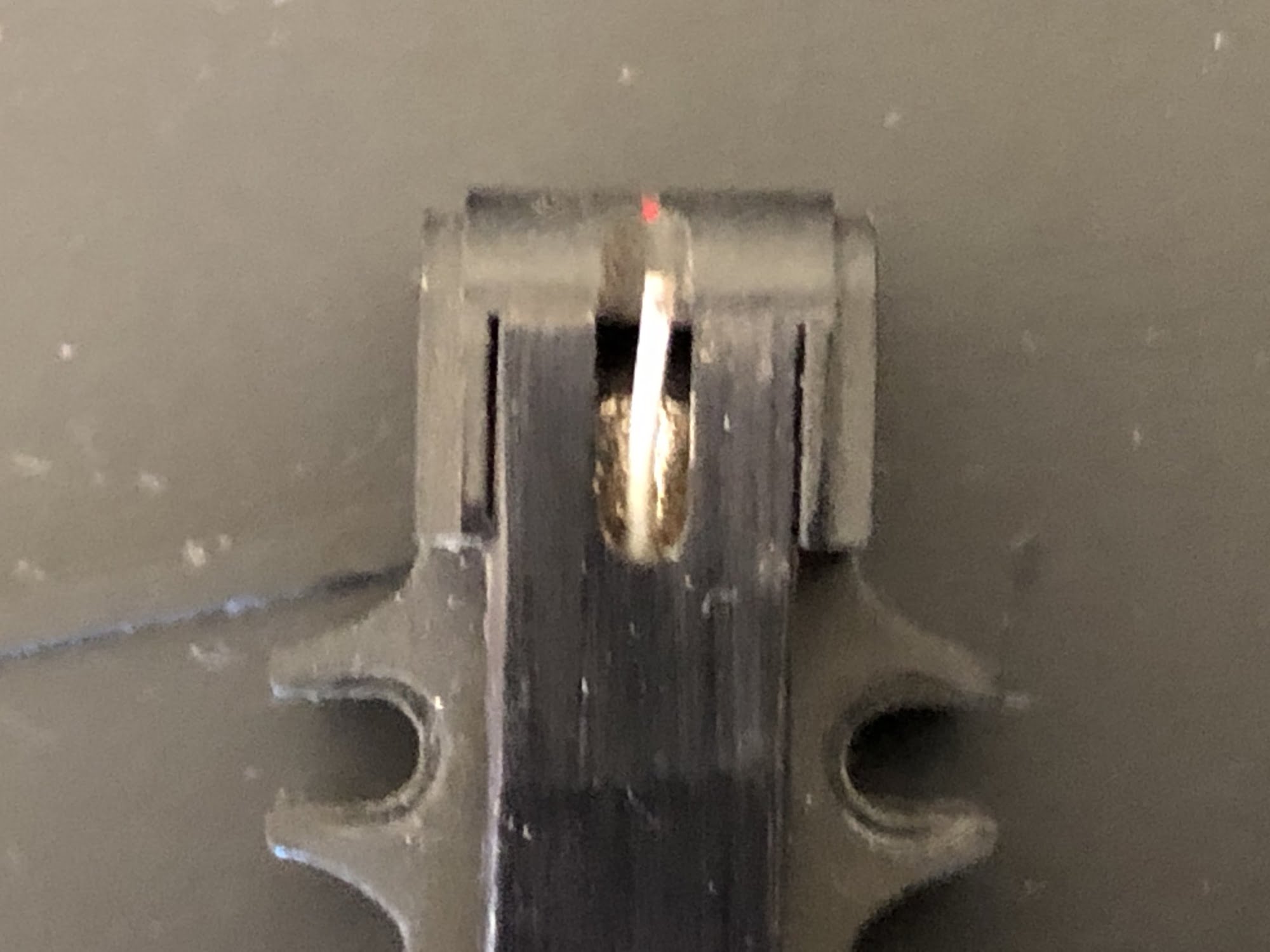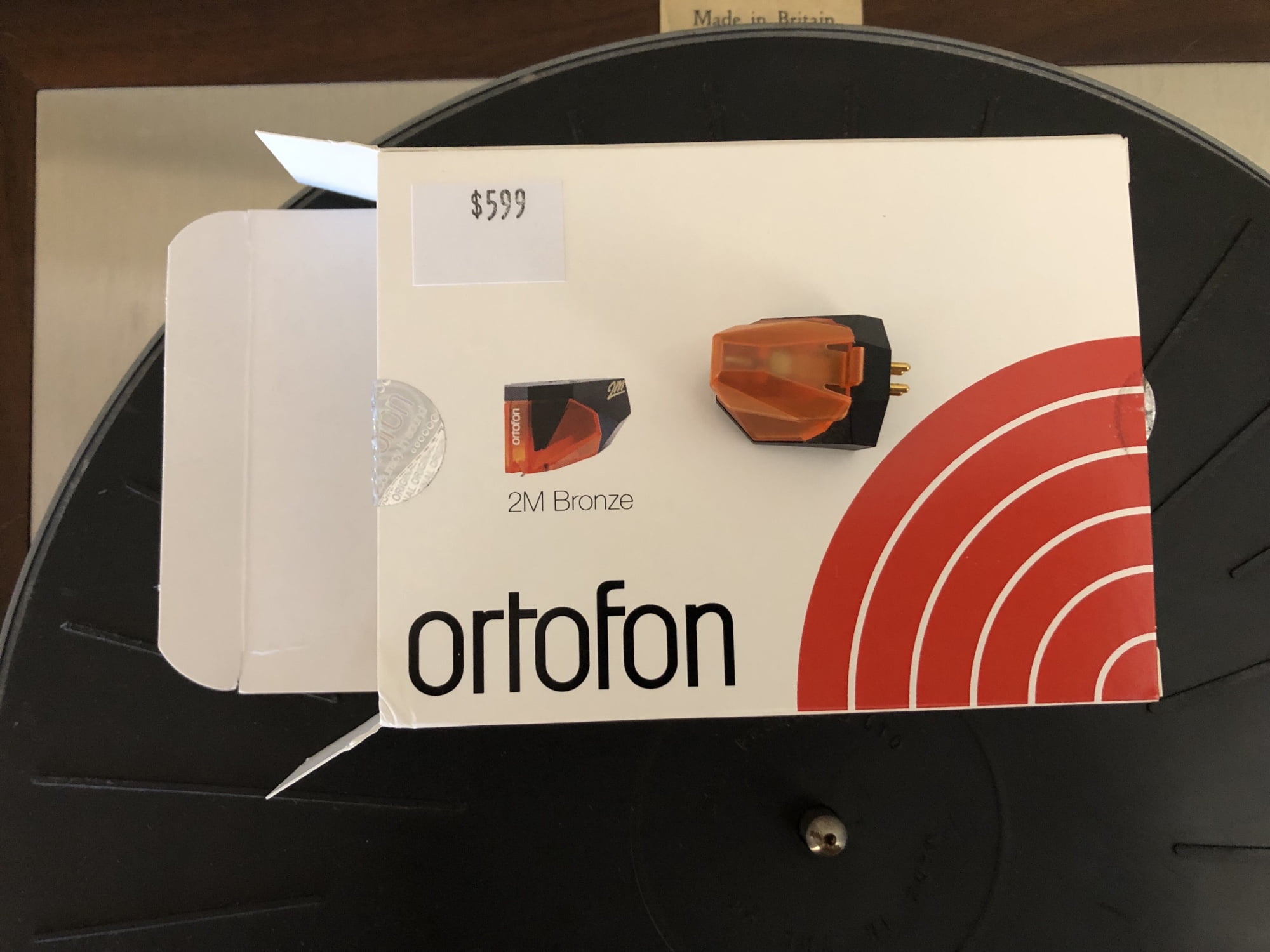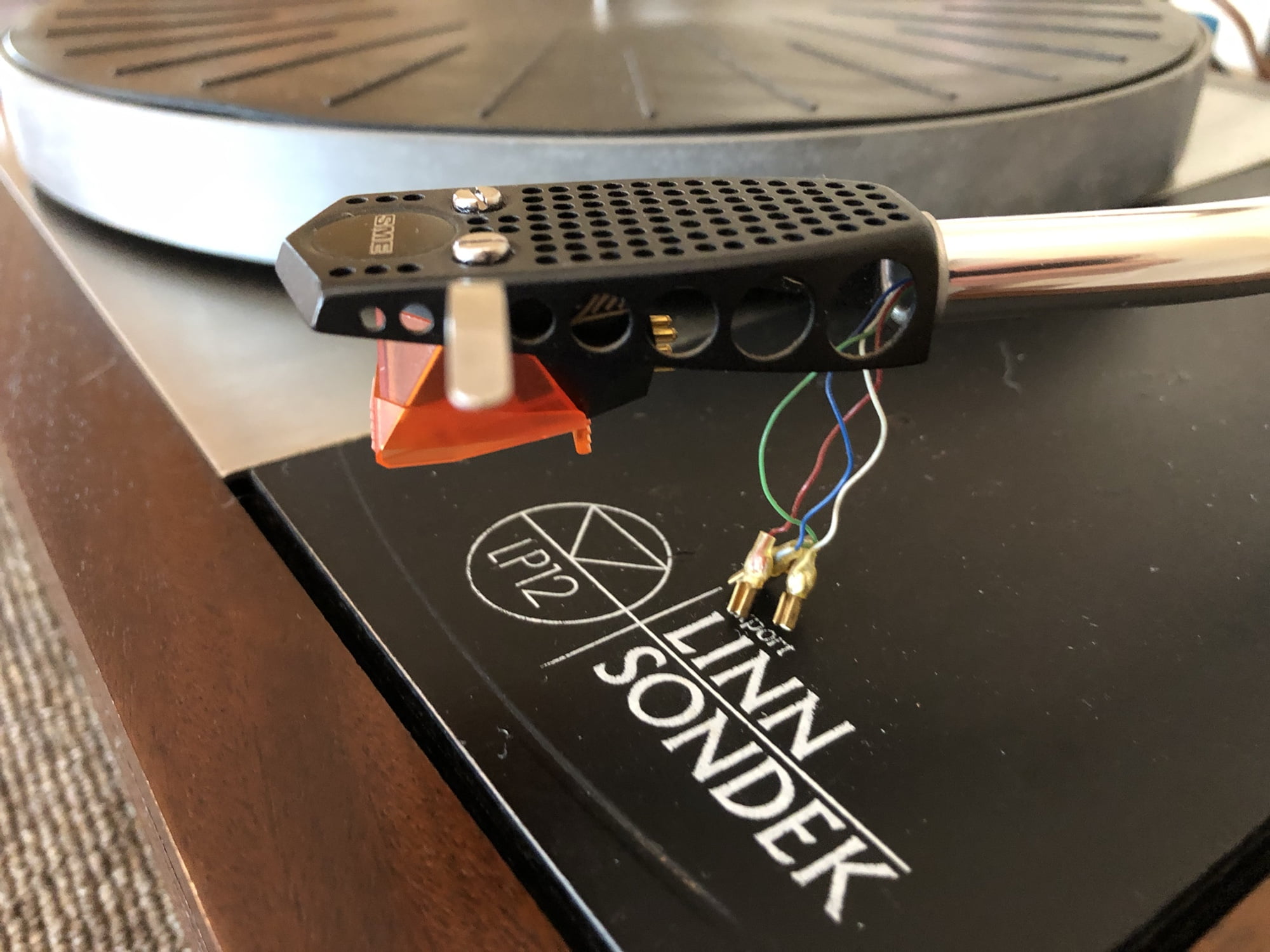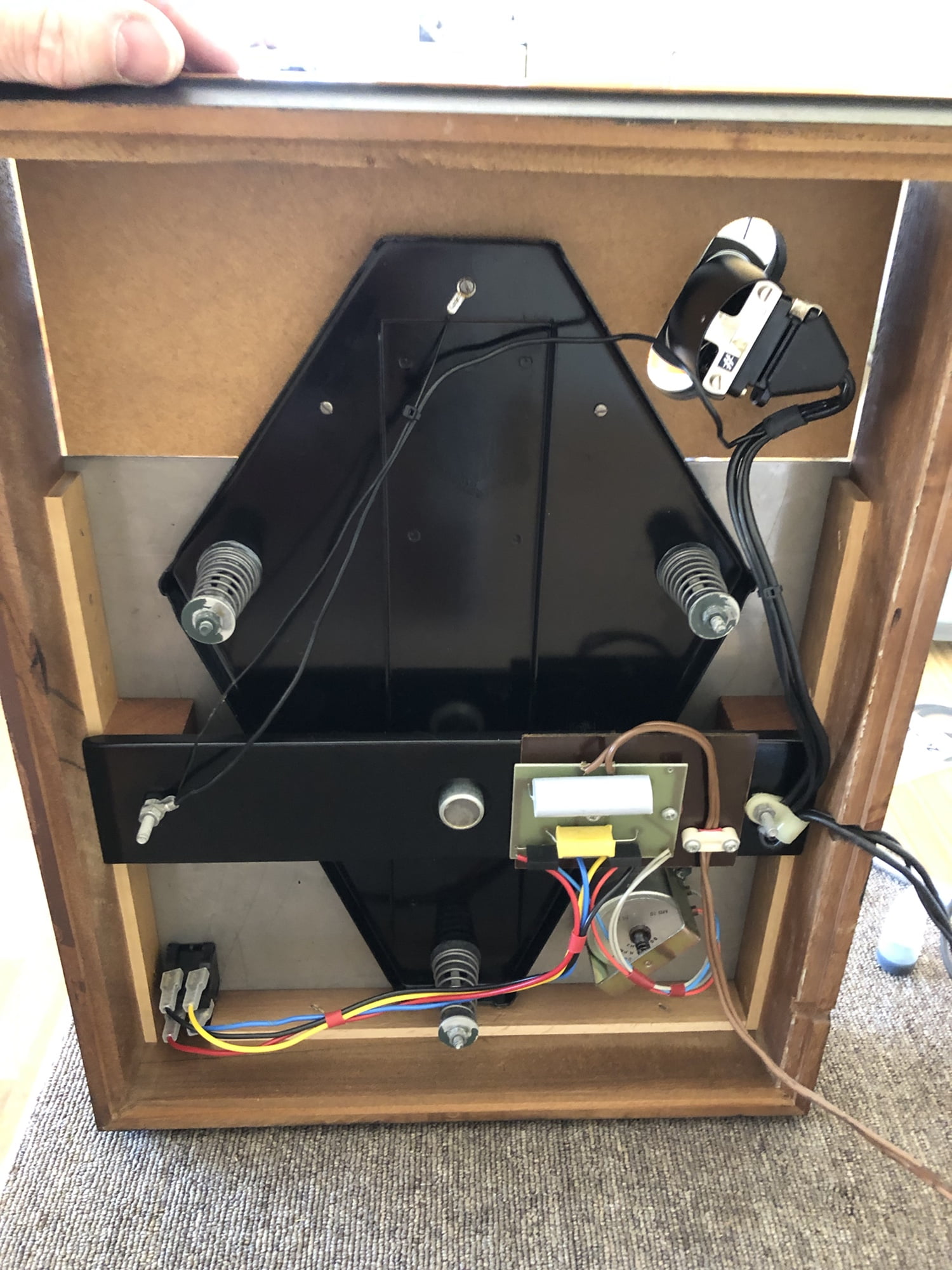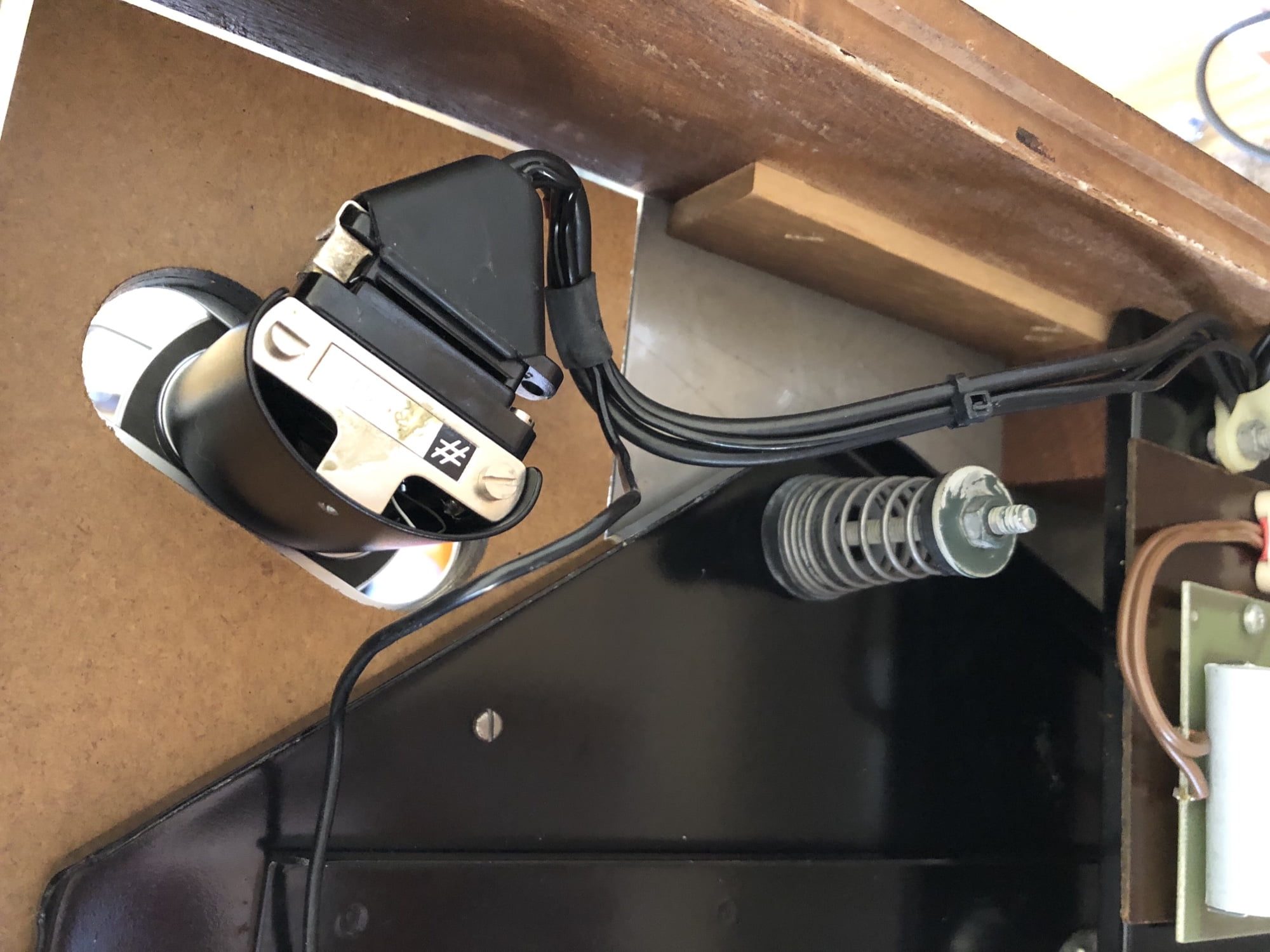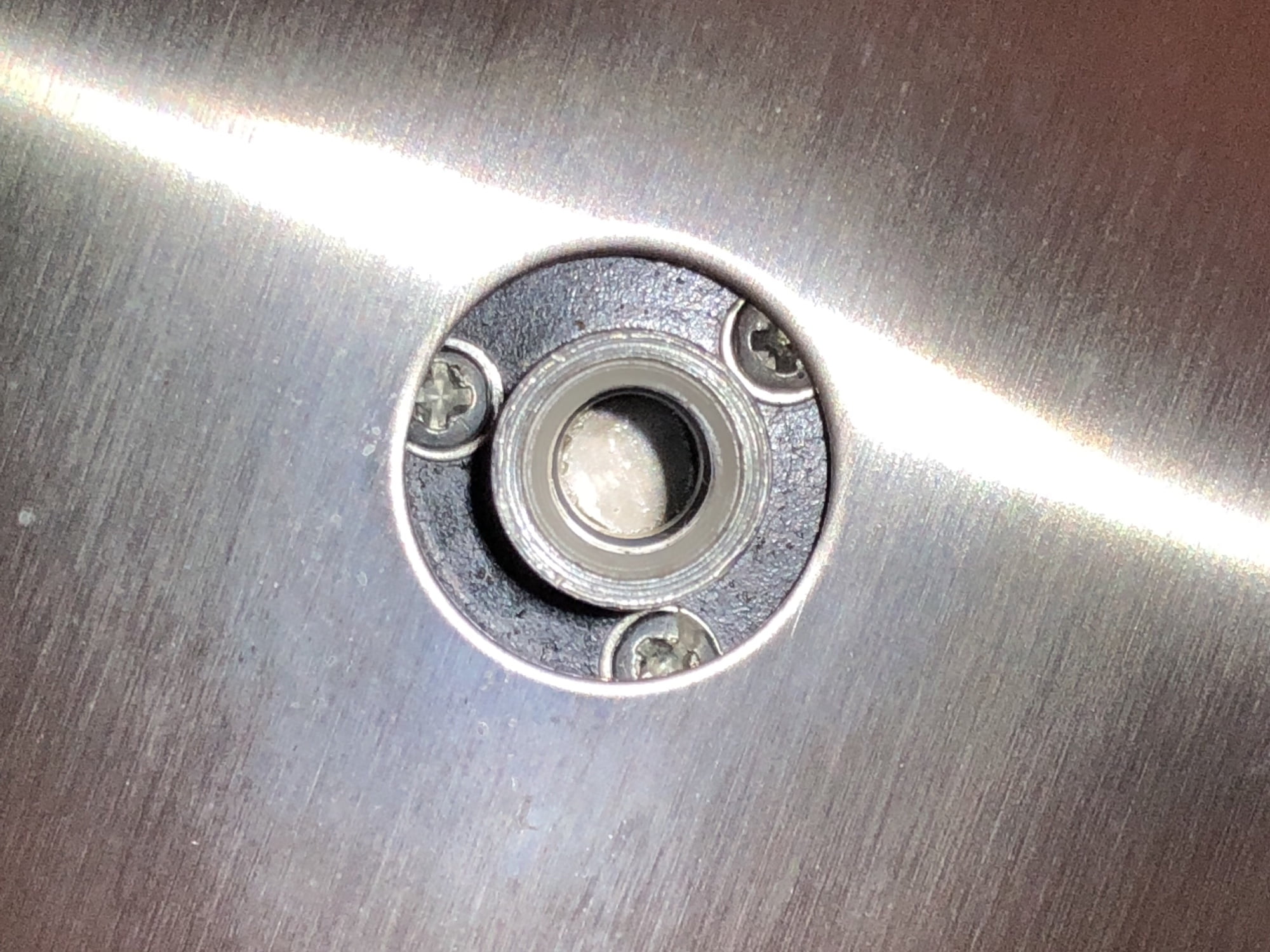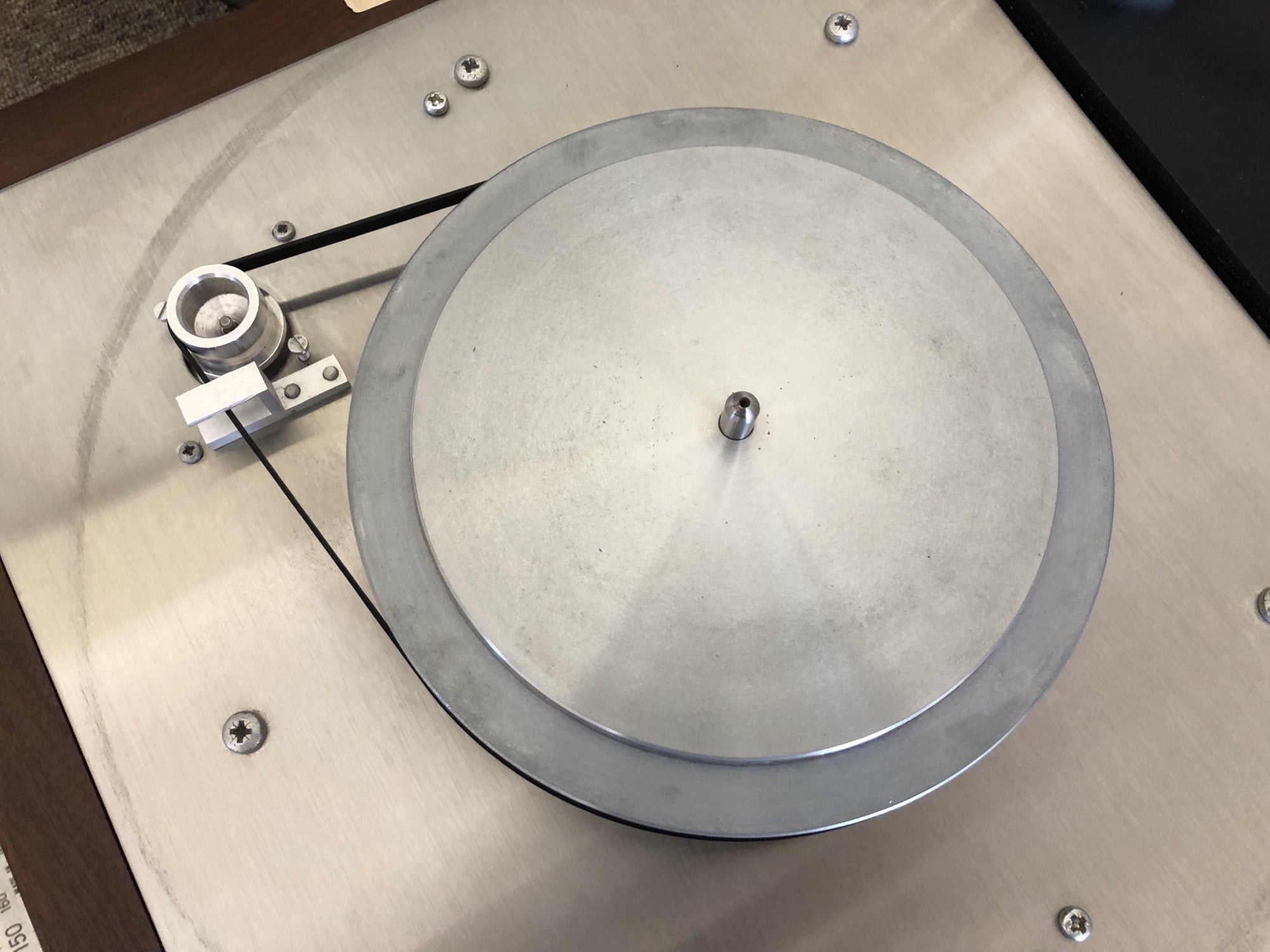 Final Adjustment & Testing
Nearly done now and all we have left to do is set all the critical tonearm adjustments. That includes the things most people don't do properly – vertical tracking angle (arm height), azimuth, lateral balance on the 3009, anti-skate and of course overhang (with an SME protractor) and tracking force.
The Recommissioned Linn Sondek LP12
So, here she is, in all her glory, the recommissioned Linn Sondek LP12. She sounds fantastic, as one would expect of this fairly basic but well setup older deck, with lovely arm and cartridge.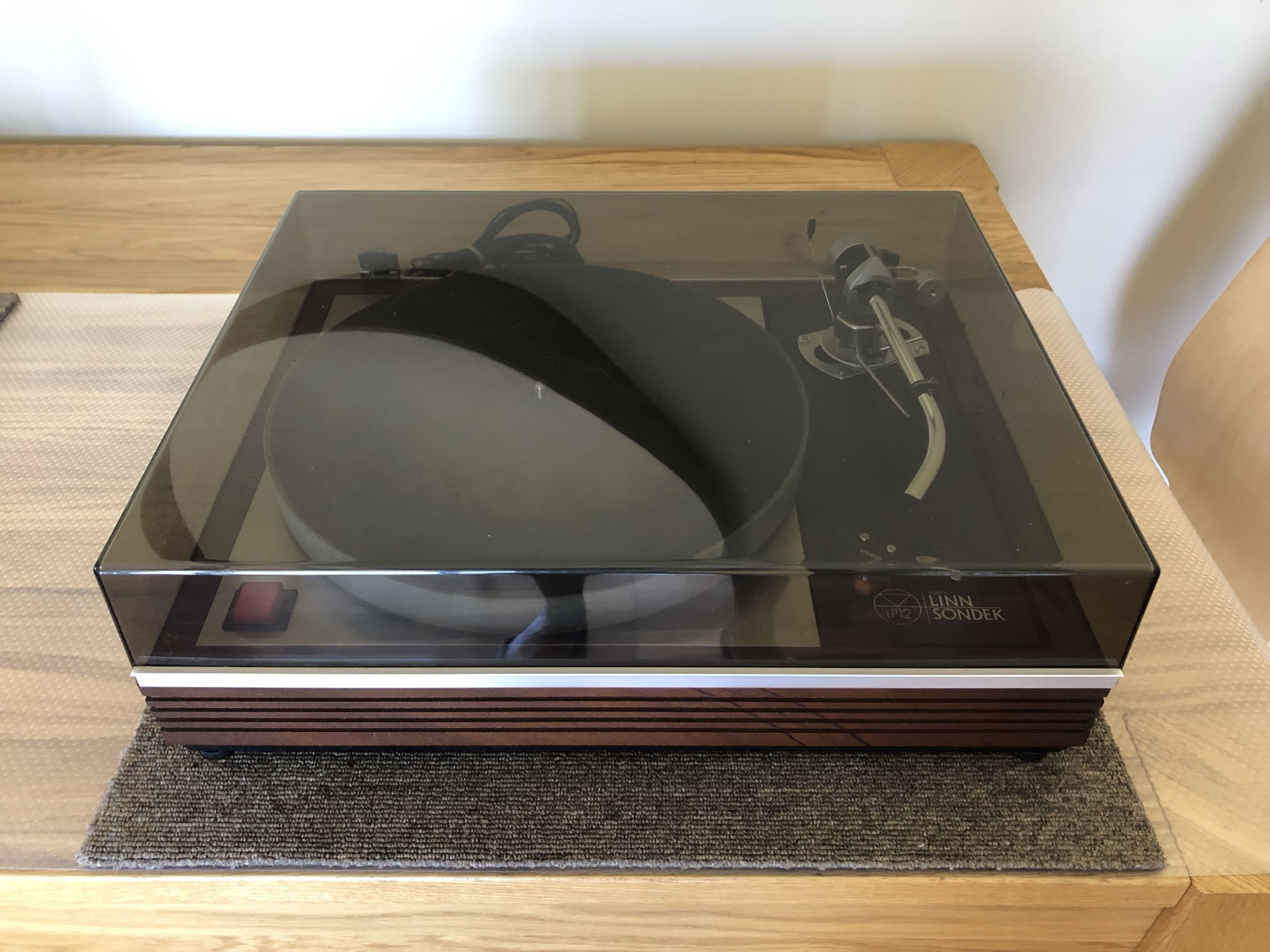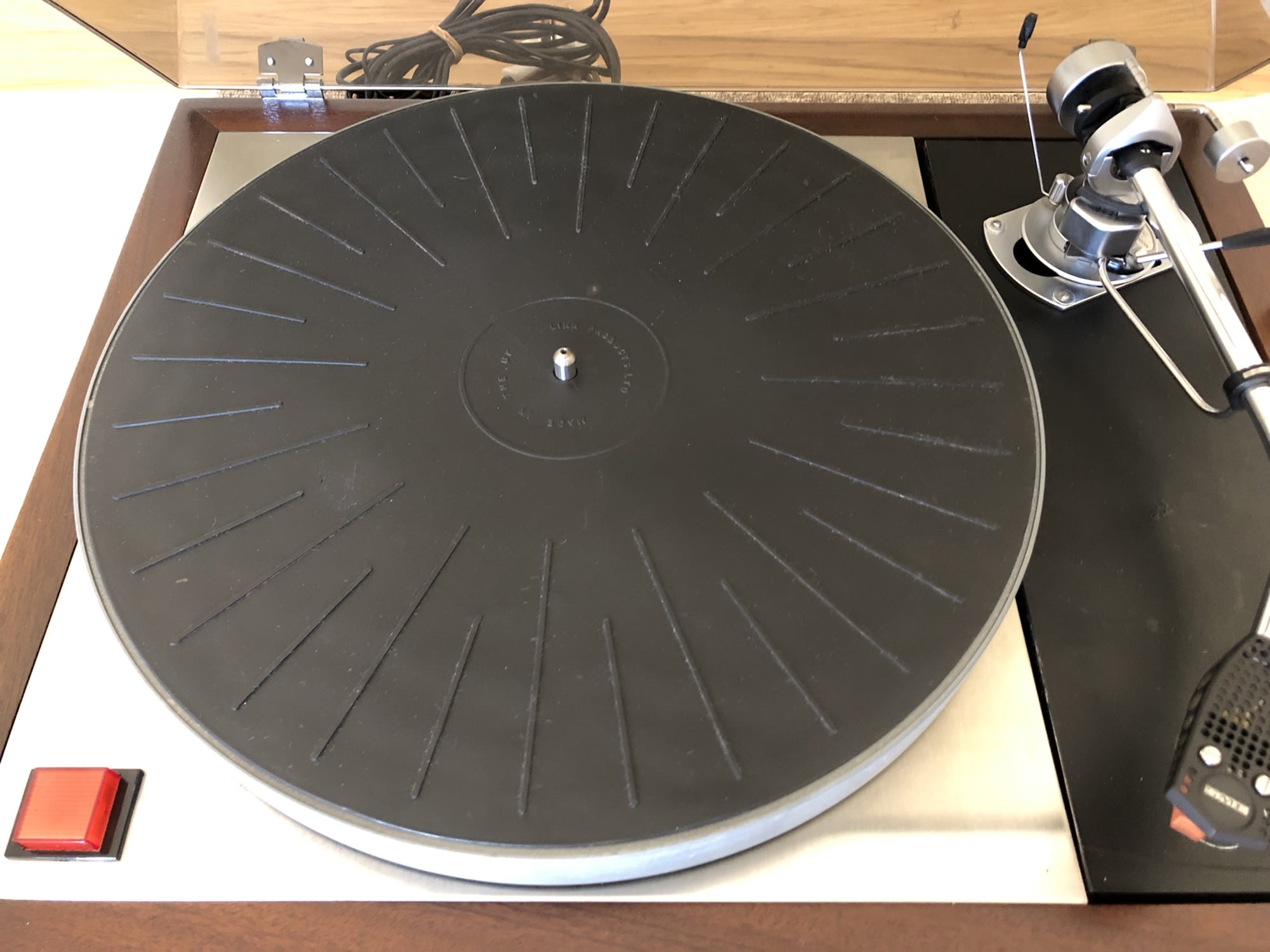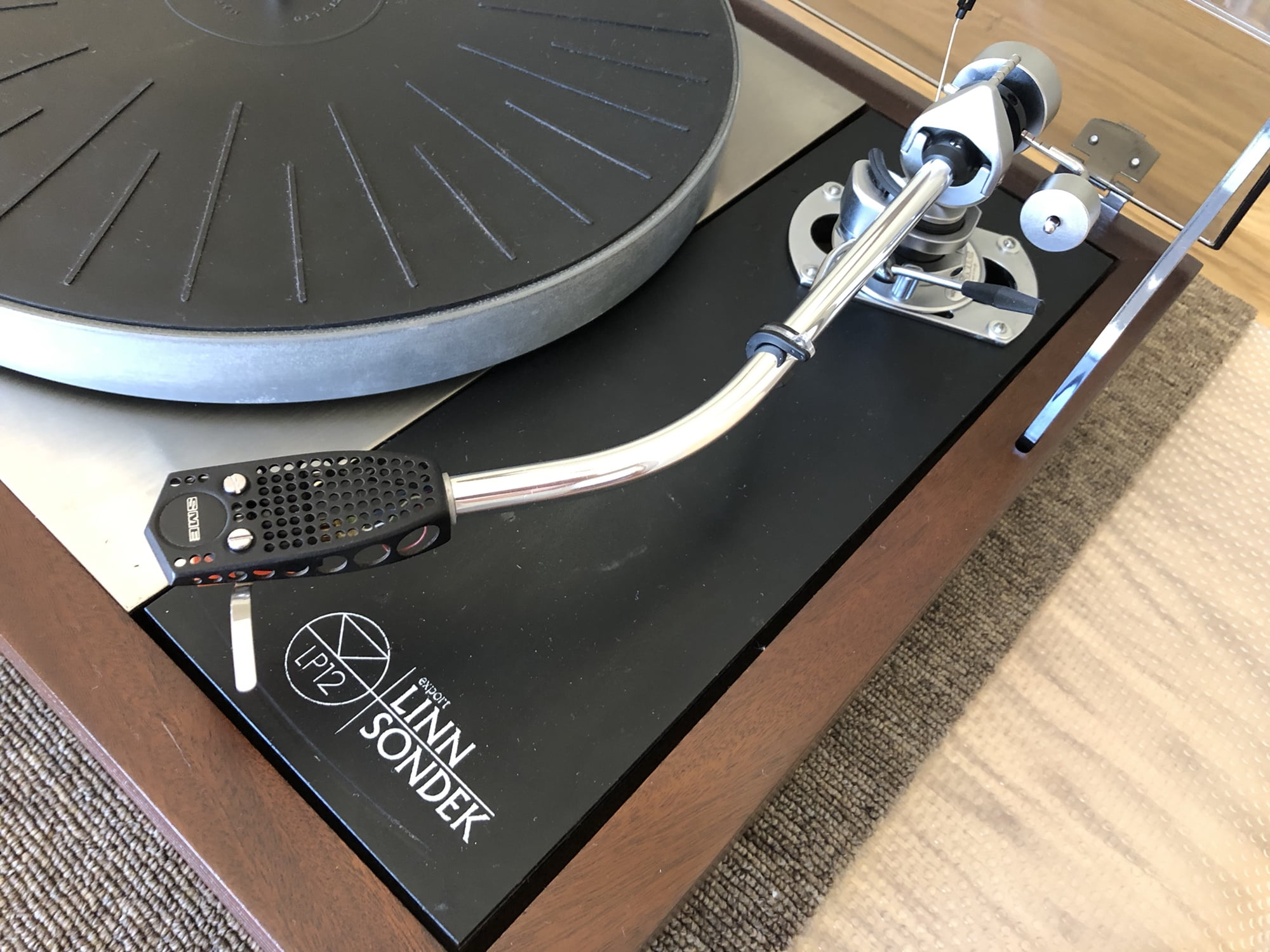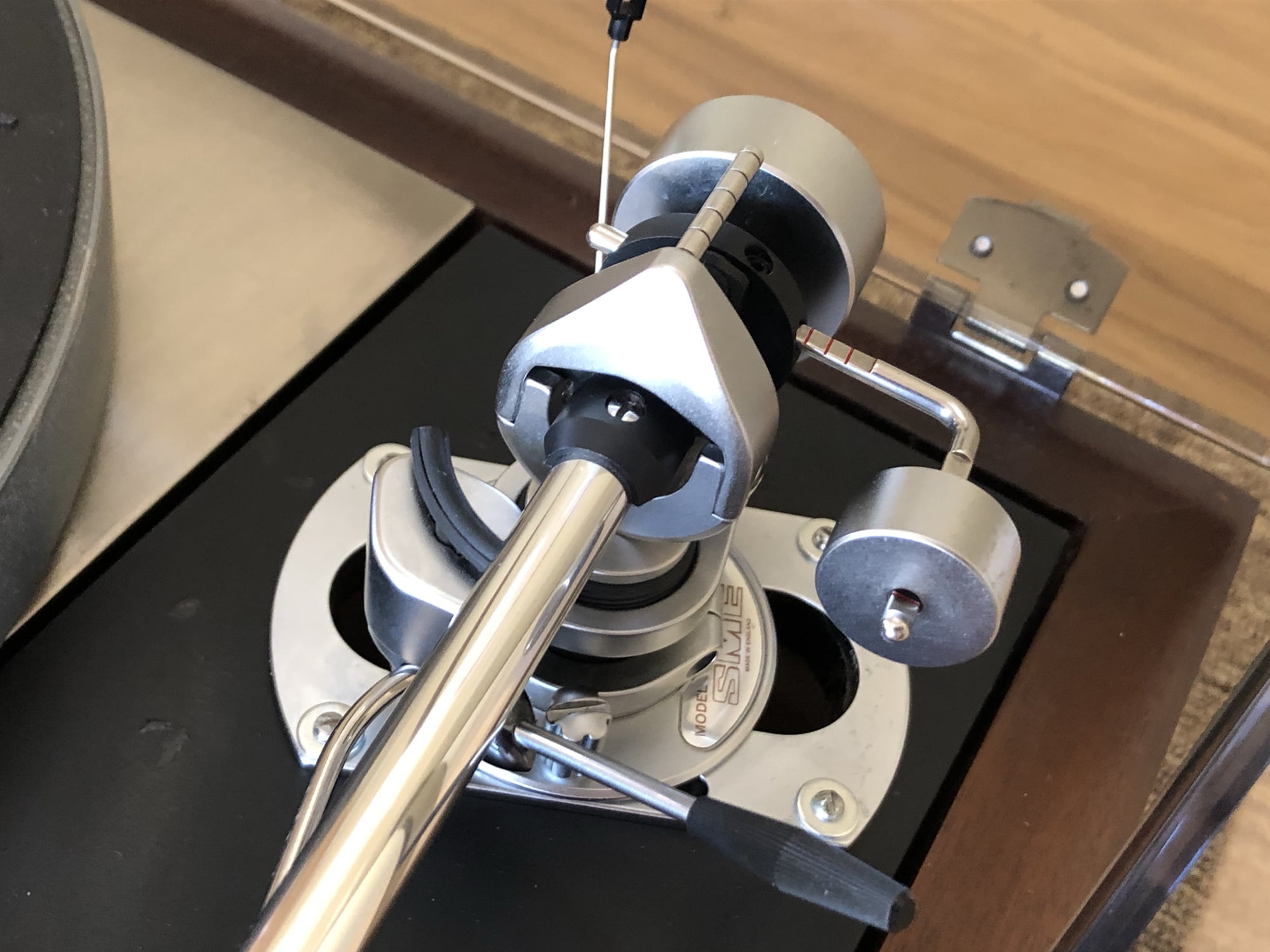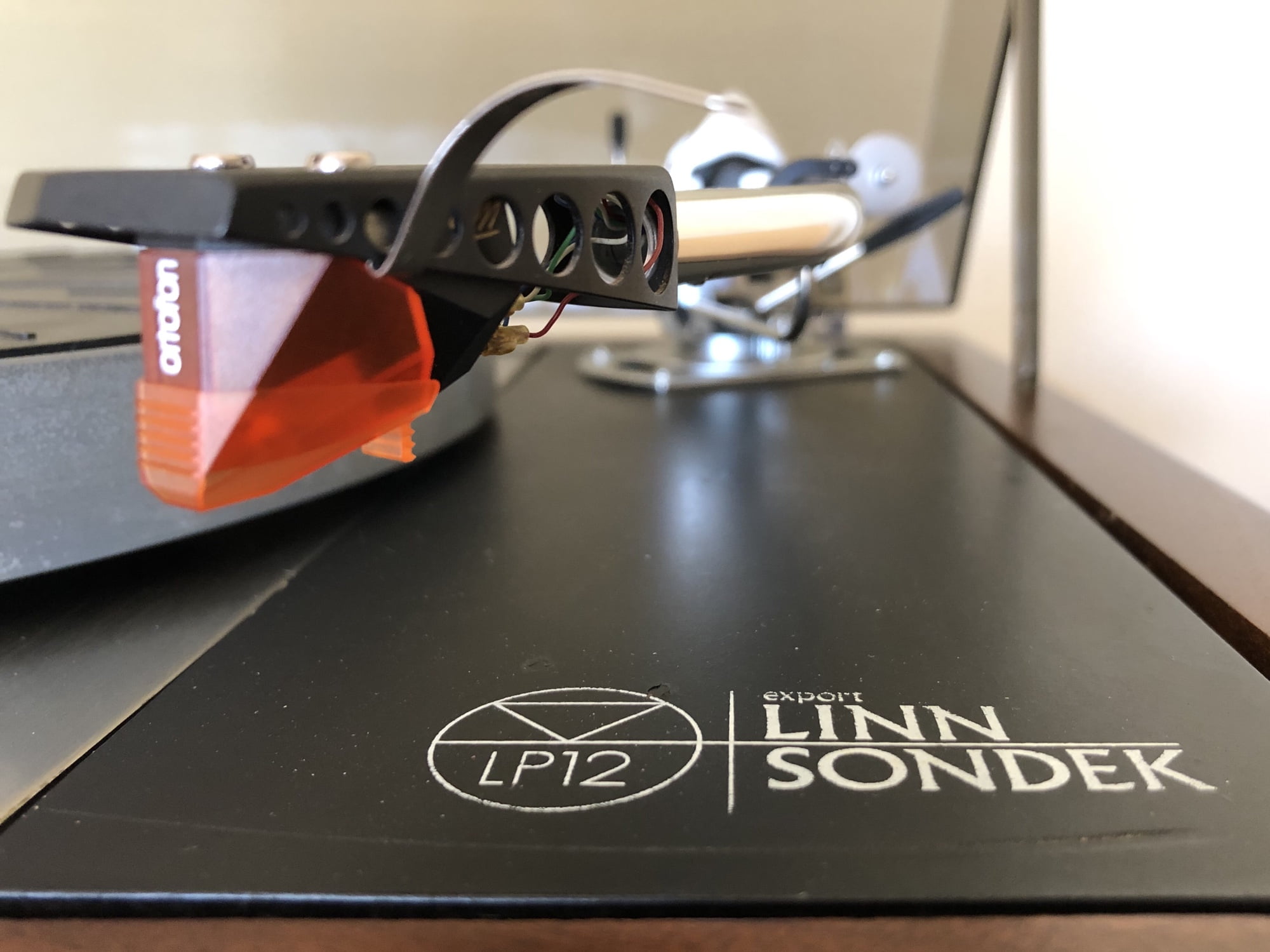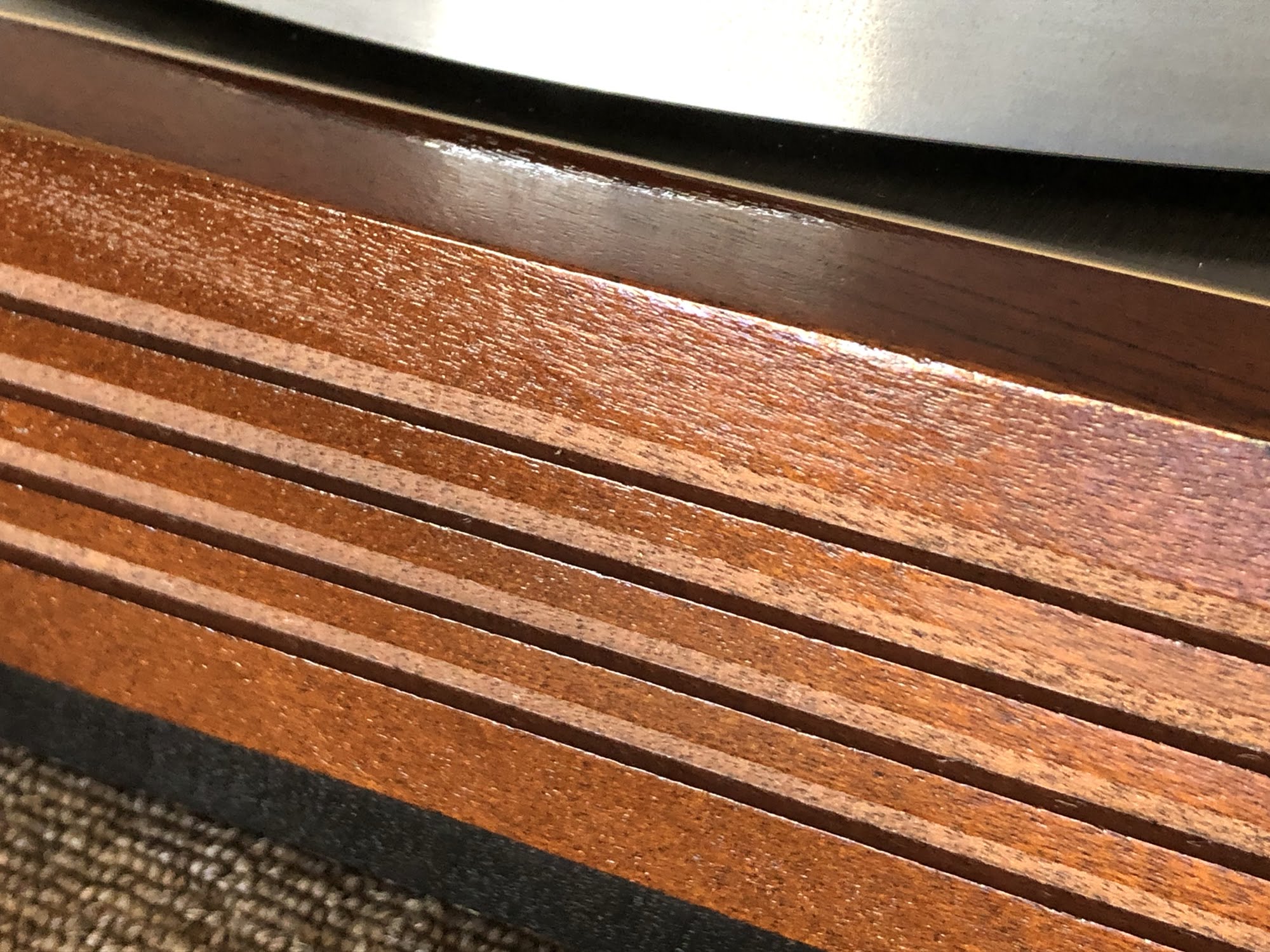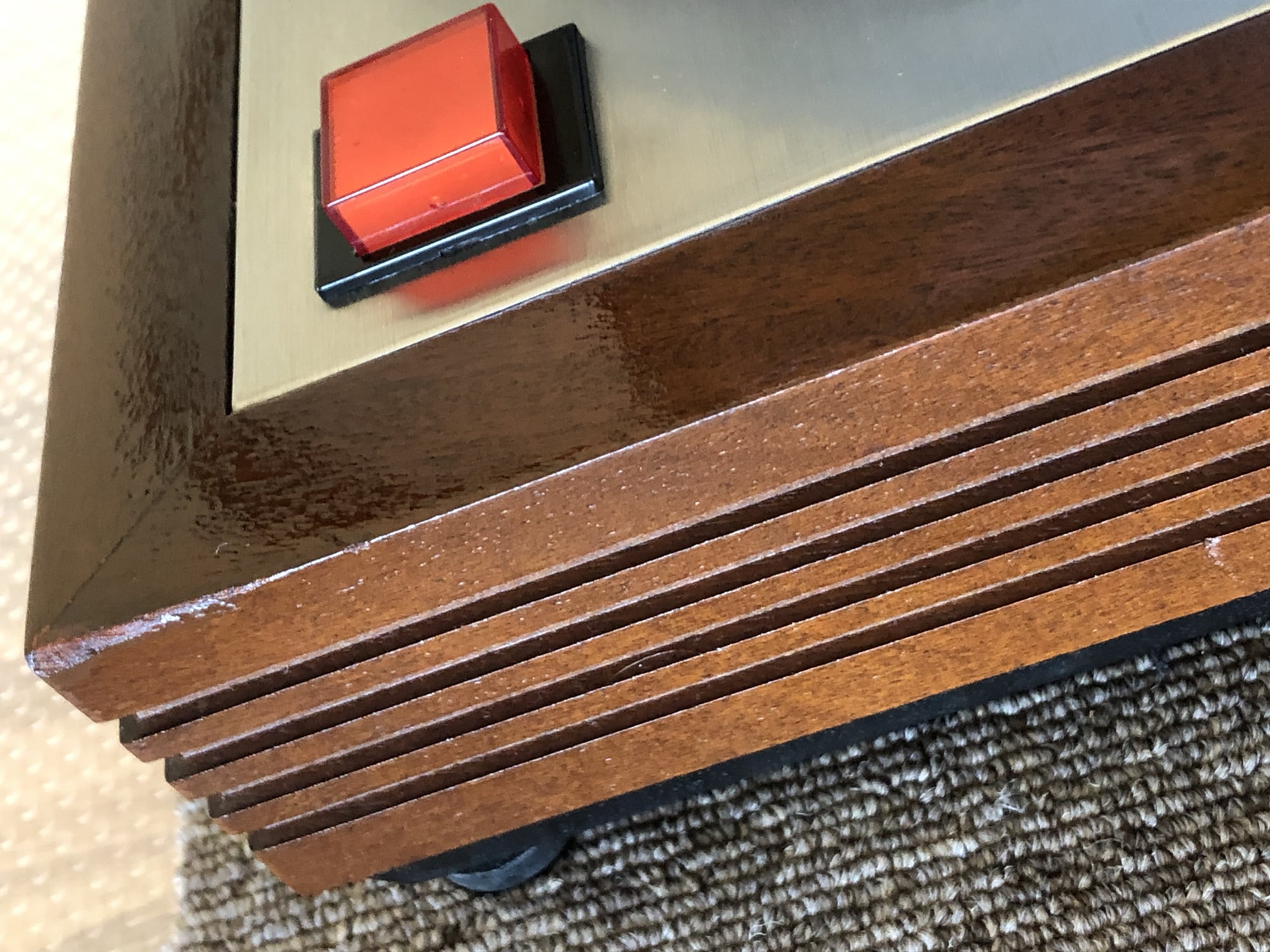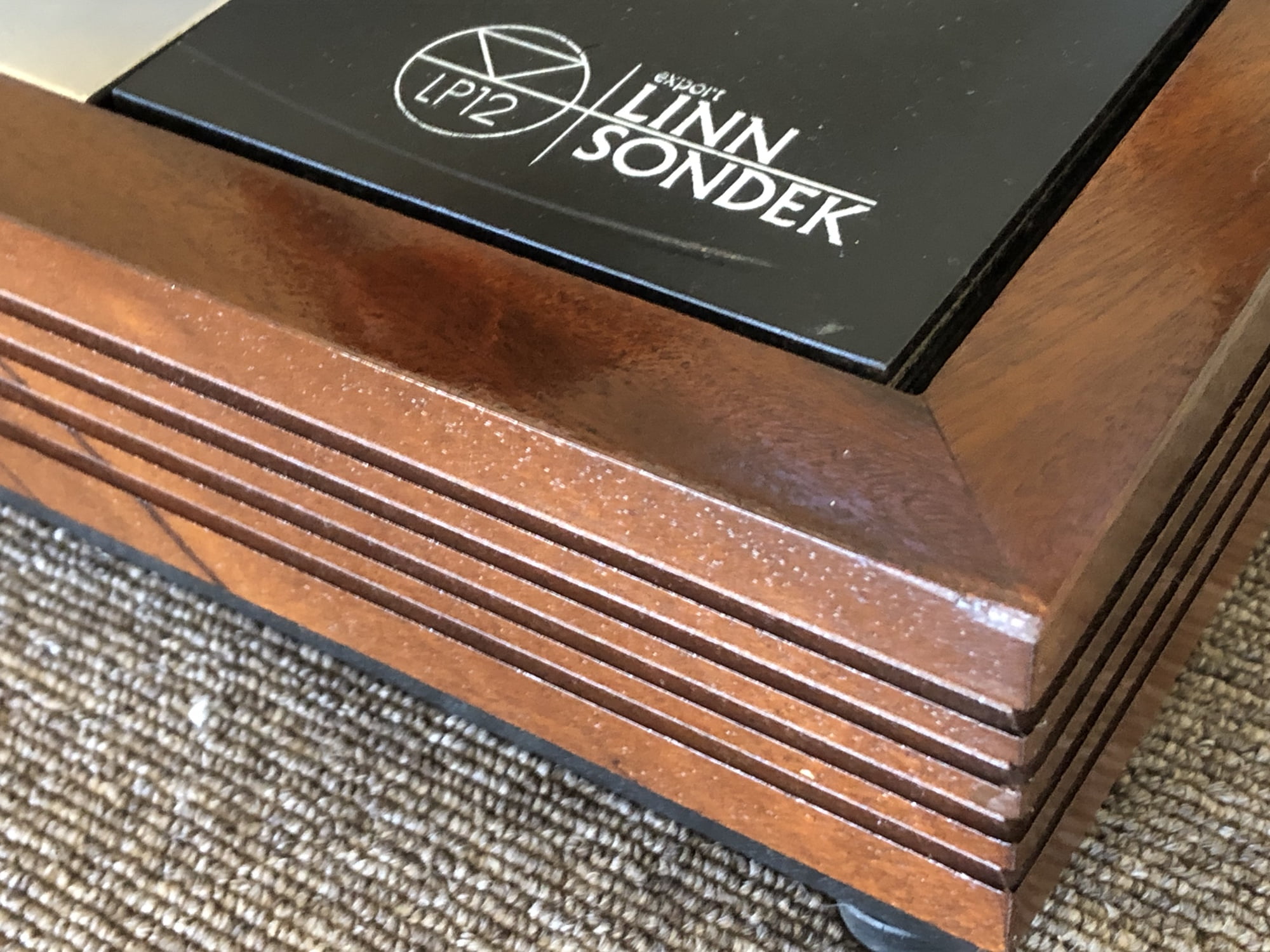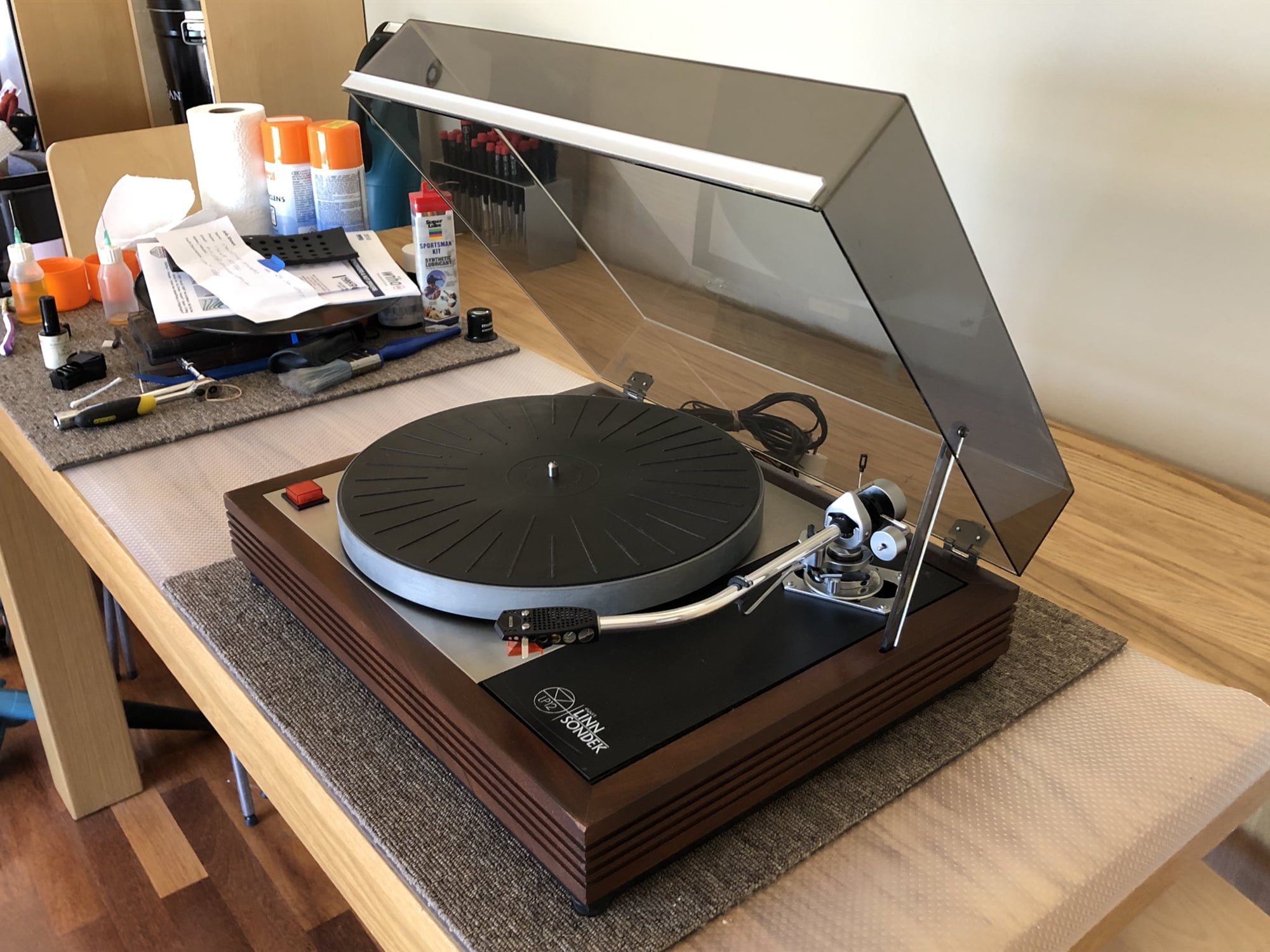 As always, if you would like me to look at your Linn Sondek LP12 or any other classic belt-drive deck, don't hesitate to get in touch.