The Harman/Kardon PM665 is one of H/K's classic amplifiers. Like a lot of gear, this one had been messed with and needed repairs and service.
The Harman/Kardon PM665 is a beast of an integrated amplifier. With a power output of 100 Watts per channel, plus a useful amount (maybe 3 Watts) of class-A power, this amplifier is black, hot and heavy.
Indeed, the PM665's power consumption, once correctly adjusted, is around 75 Watts at idle. The lower damping factor and higher distortion indicate that this design uses less global feedback than common at the time. These factors all no doubt contribute to the PM665's excellent sound quality.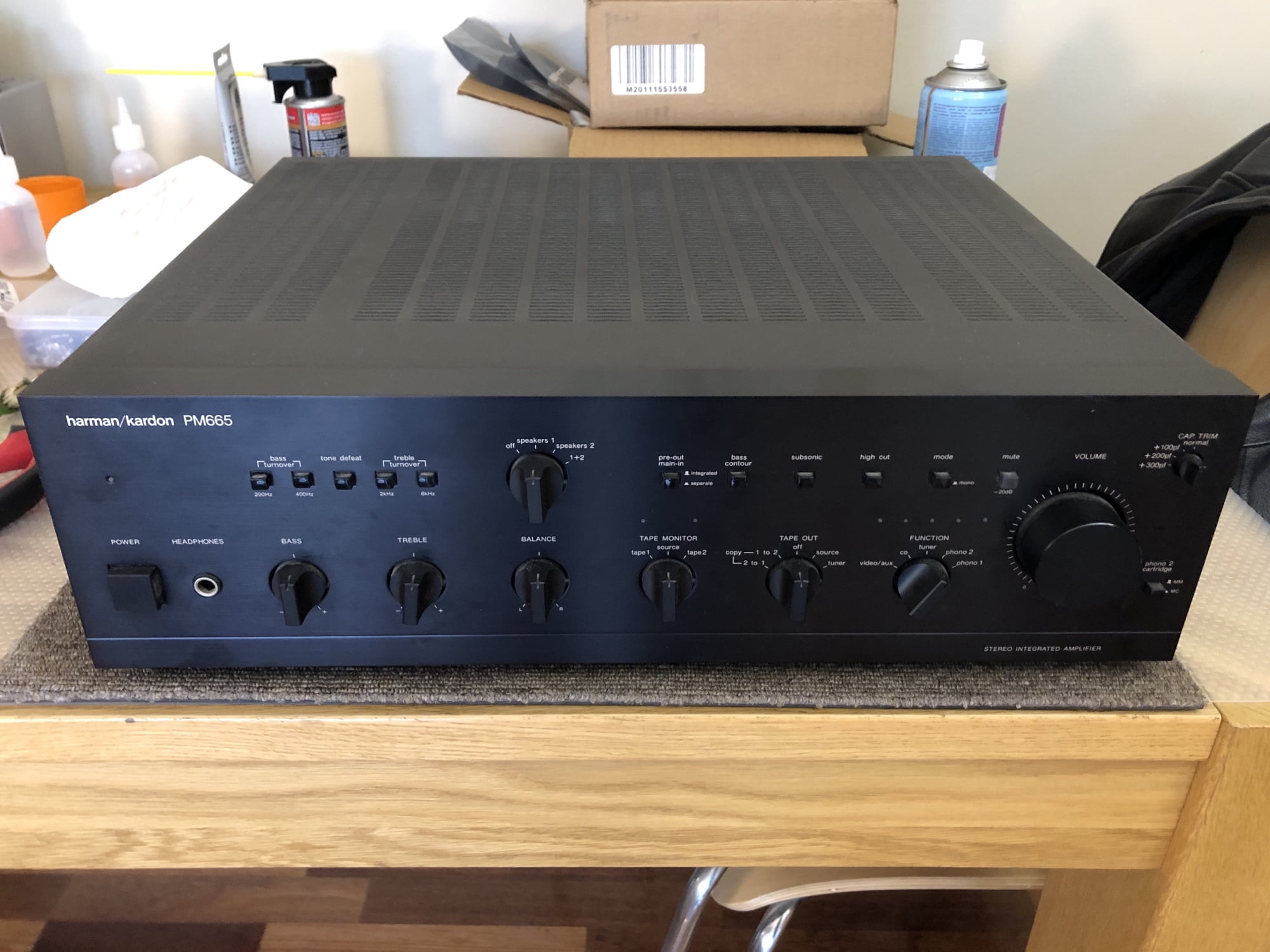 The Harman/Kardon PM665 hails from around 1987 and many years of hot running and an almost completely open case, create problems. Sadly, this one has also visited the German repairer in Claremont featured in my Hall of Shame who messed with the other Harman/Kardon amplifier you'll read about there. More on that later…
Specifications, courtesy of HiFi Engine
Power output: 100 watts per channel into 8Ω (stereo)
Frequency response: 0.2Hz to 150kHz
Total harmonic distortion: 0.08%Damping factor: 65
Input sensitivity: 0.12mV (MC), 2.2mV (MM), 135mV (line)
Signal to noise ratio: 75dB (MC), 77dB (MM), 78dB (line)
Dimensions: 443 x 134 x 398mm
Weight: 13.5kg
Year: 1987
Problems
Watch my video overview with more details of the butchered speaker terminals and adjustment process.
This lovely amplifier presented with several significant issues. Most significant was the lack of music signals at the speaker terminals. Nothing. There were also large DC offsets present at both channel's speaker terminals, never good. Lastly, the amplifier had no bias current to the output devices. Zero.
She was also very dusty, had numerous switch and control noise issues and really needed some TLC. Let's go!
Cleaning
I always begin with careful inspection and cleaning.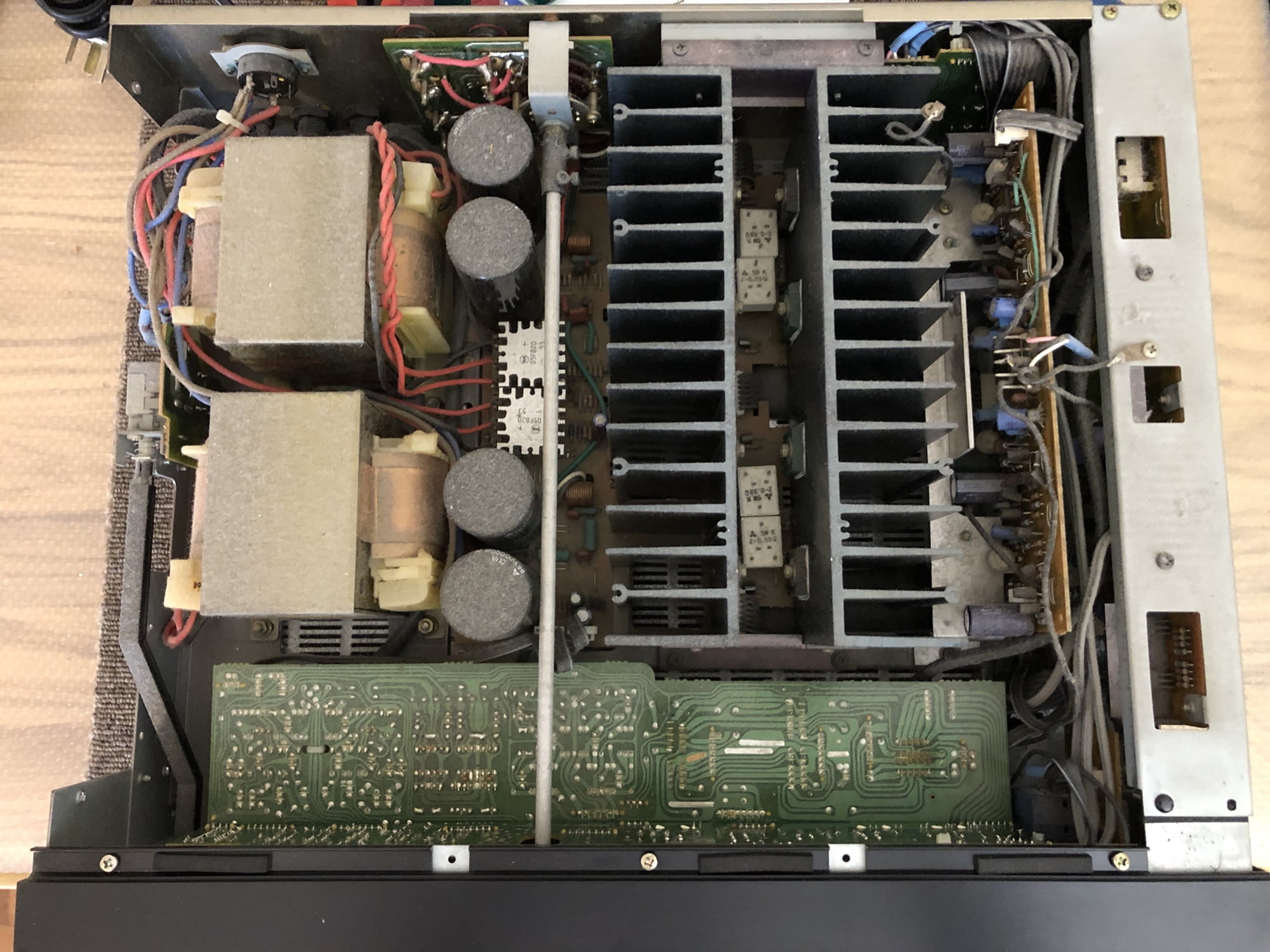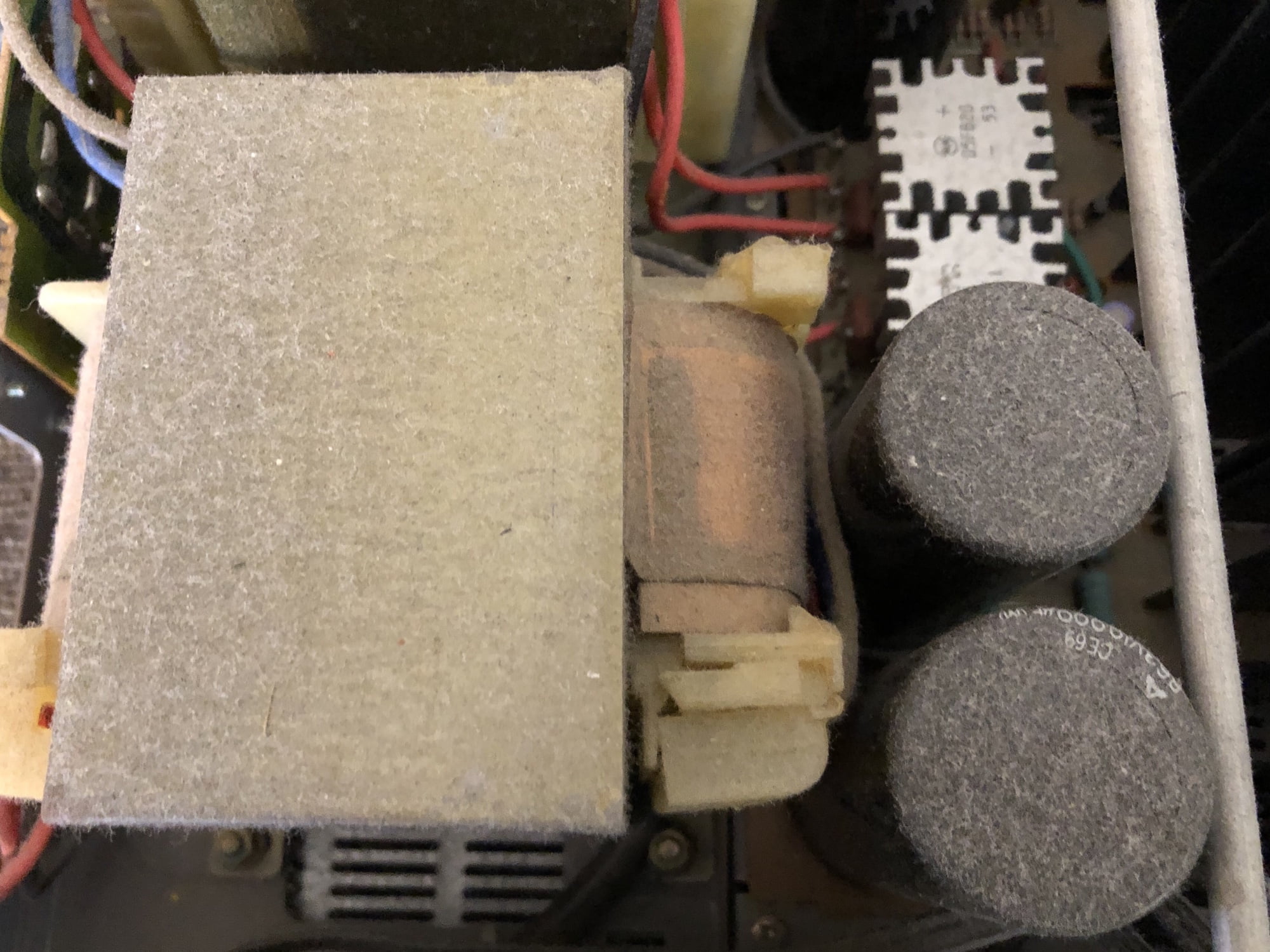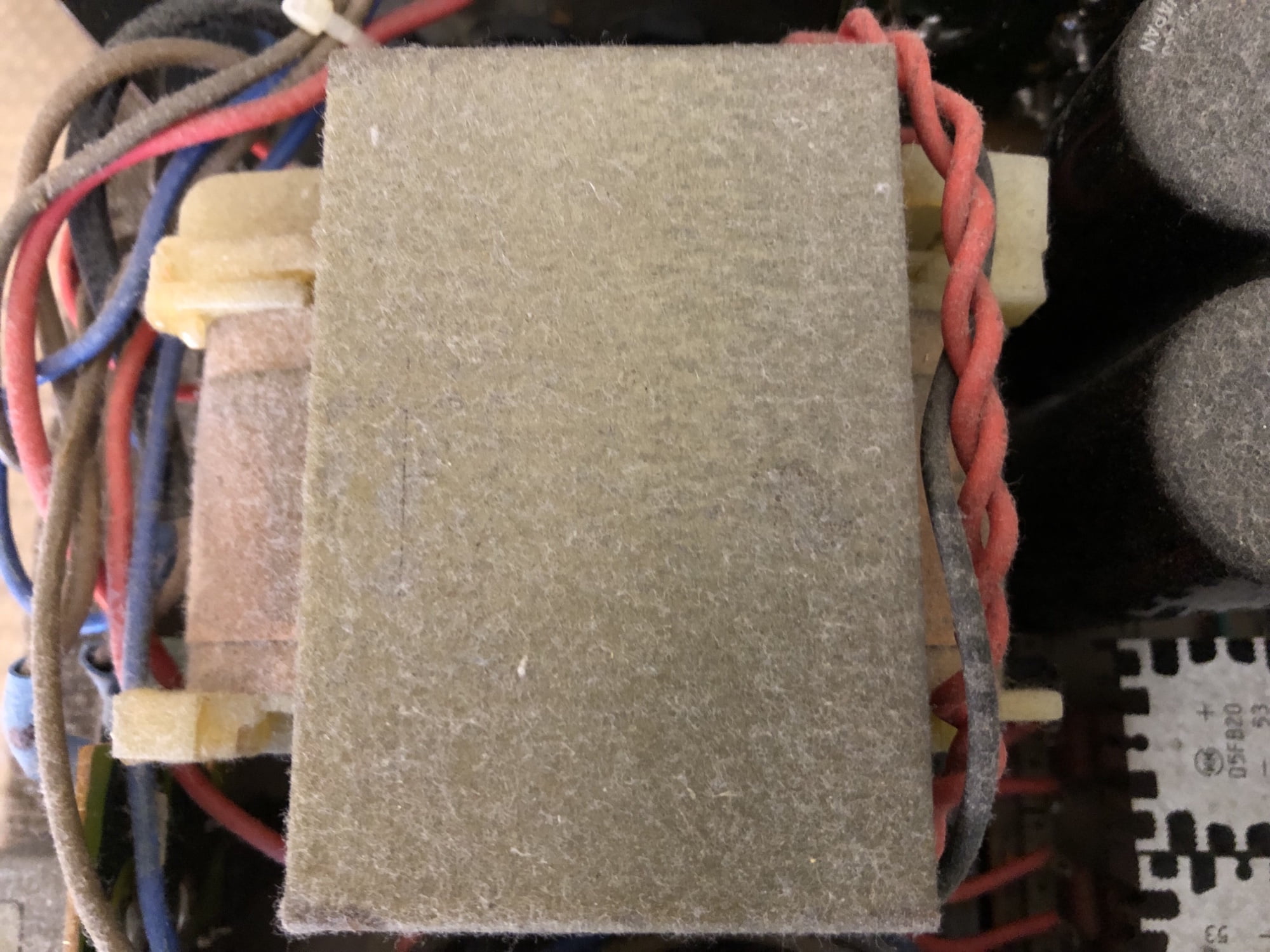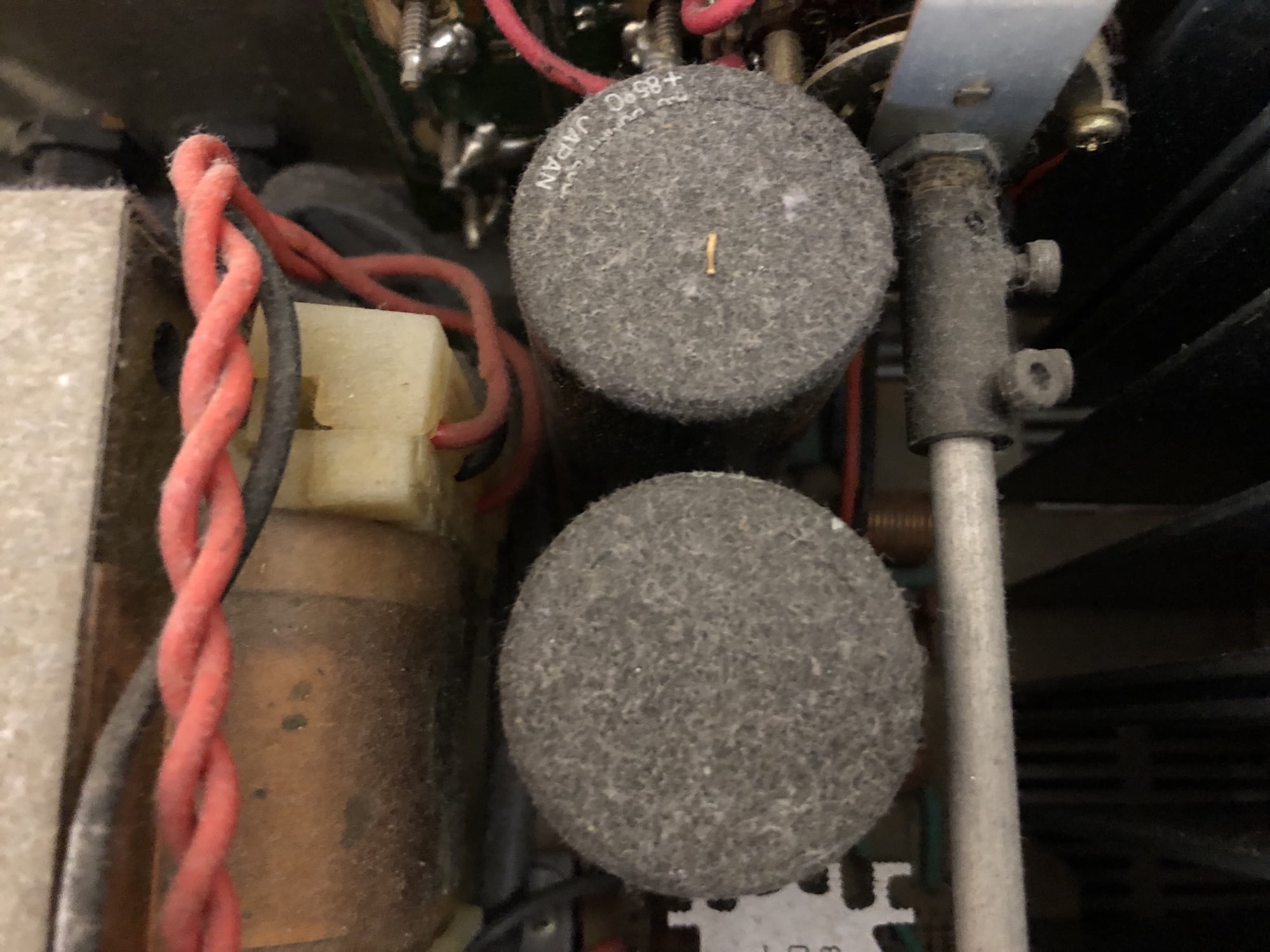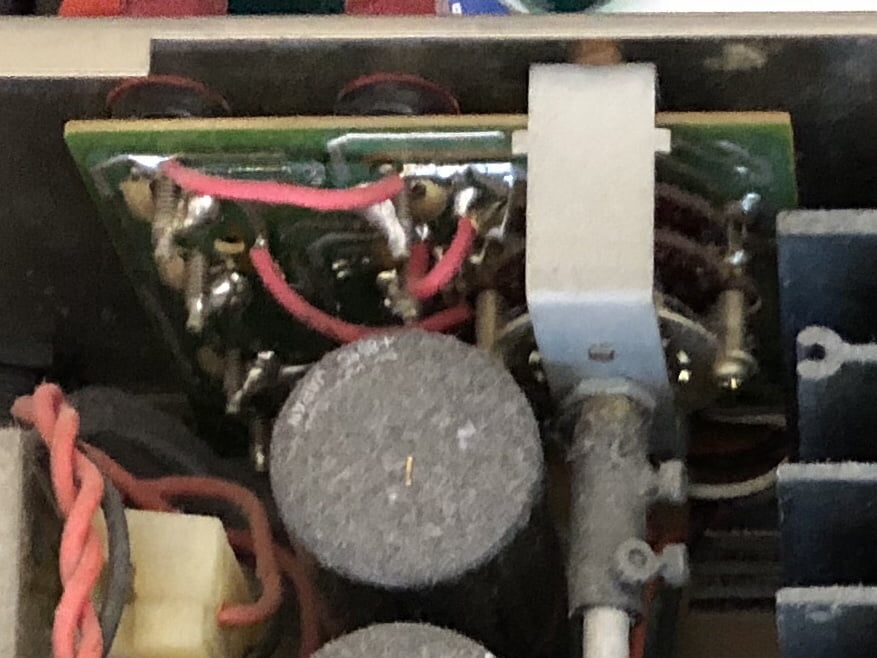 After cleaning, I'm able focus on other mechanical work like servicing switches and potentiometers. All controls were problematic in this example, requiring deep service, including several remote switches. I also found lots of flux residue from previous repair work and removed it after repairing dry joints.
Zero Bias!
The biggest mysteries for me about this Harman/Kardon PM665 are the grossly misadjusted DC offset and bias current adjustments. Look, it's great to have no bias, but not in an amplifier! Both adjustments in both channels were way out and bias current was set to zero. That's right, someone had deliberately set the bias current to zero. How to kill the sound of an amplifier.
Why would someone do that on a high-performance amplifier you might ask? Good question, I don't know. Maybe they wanted the unit to run cooler? Maybe, more likely, they didn't understand what they were doing..? Honestly, I don't know and I don't really know why anybody would deliberately do it.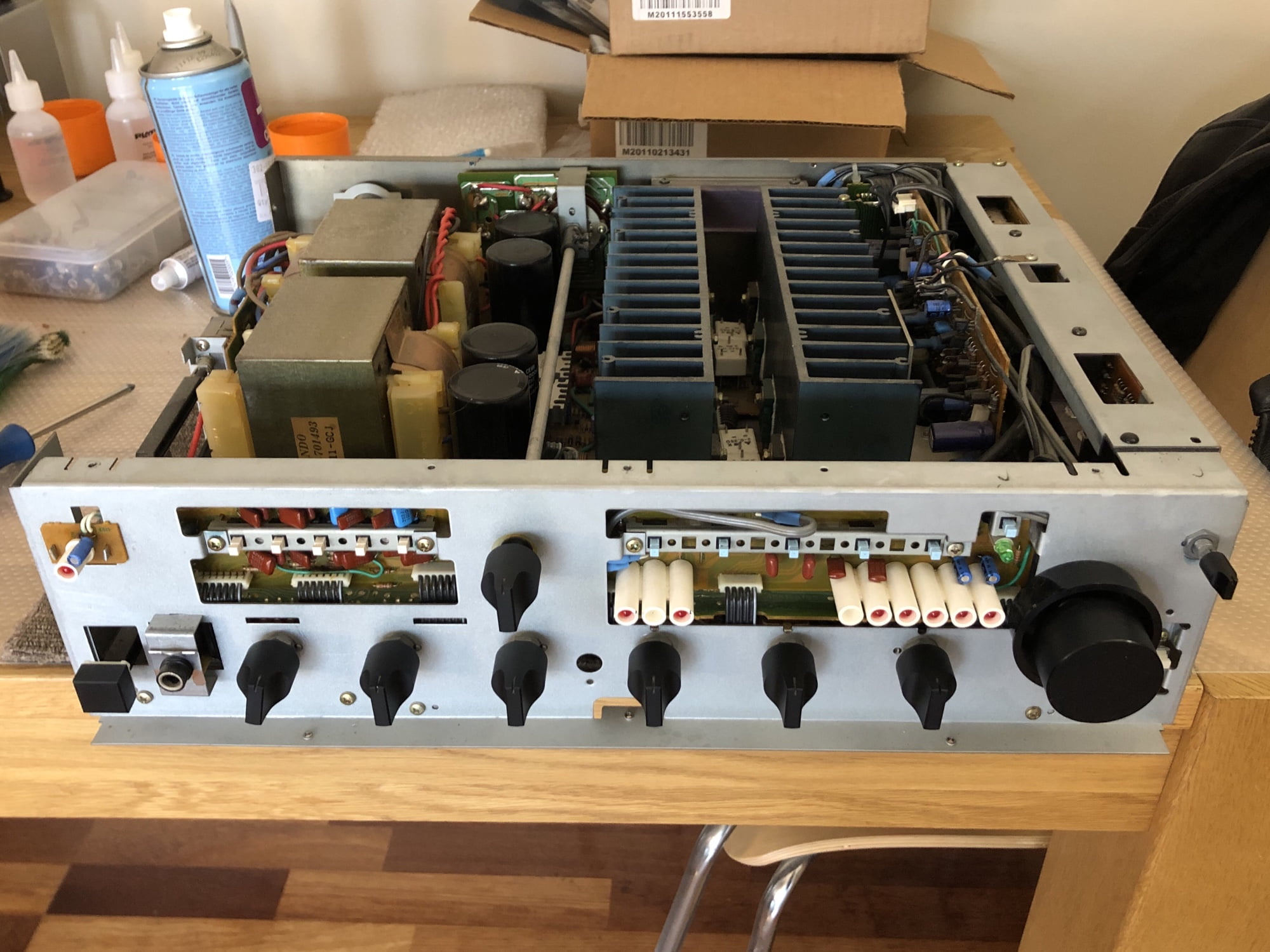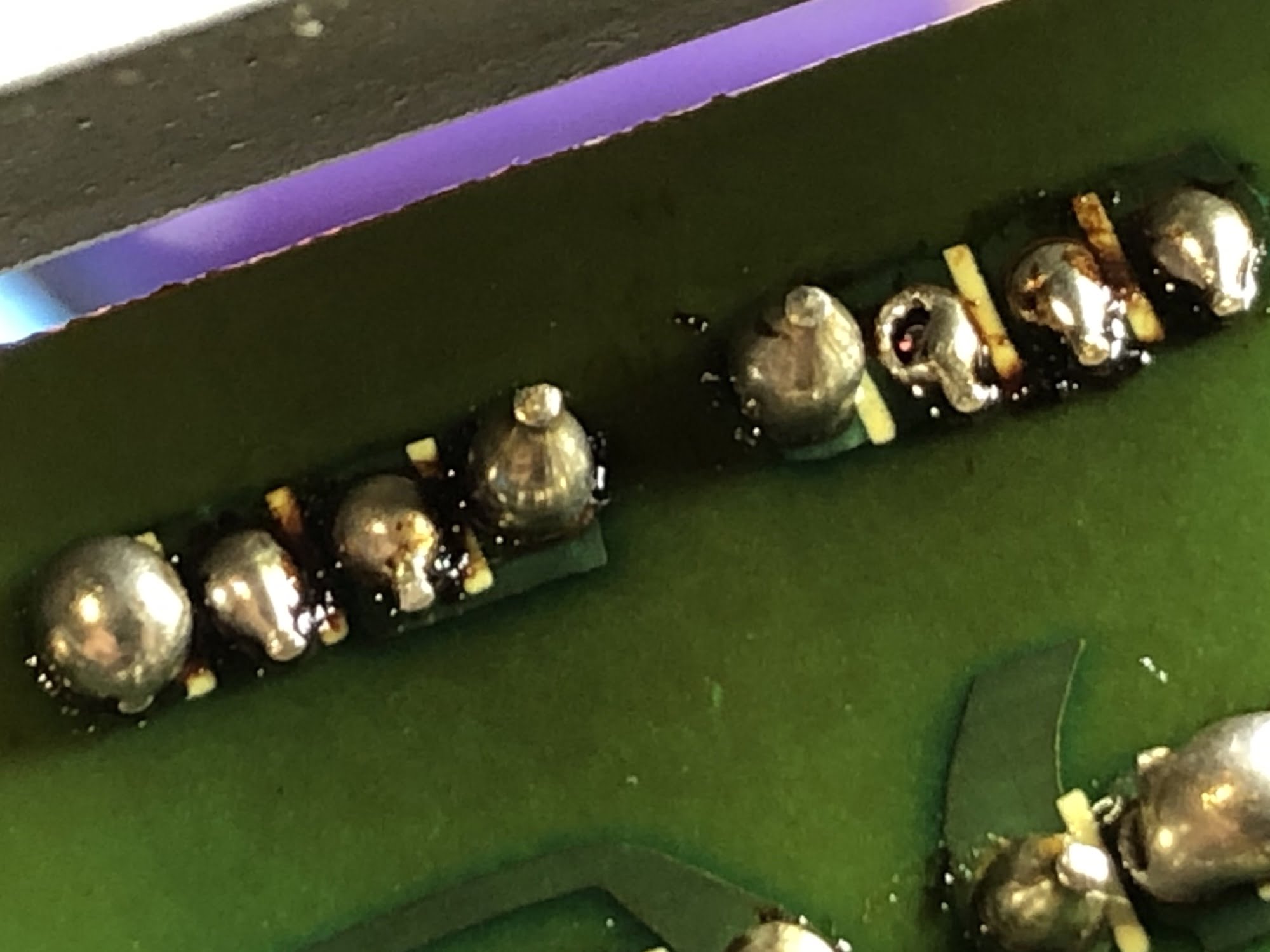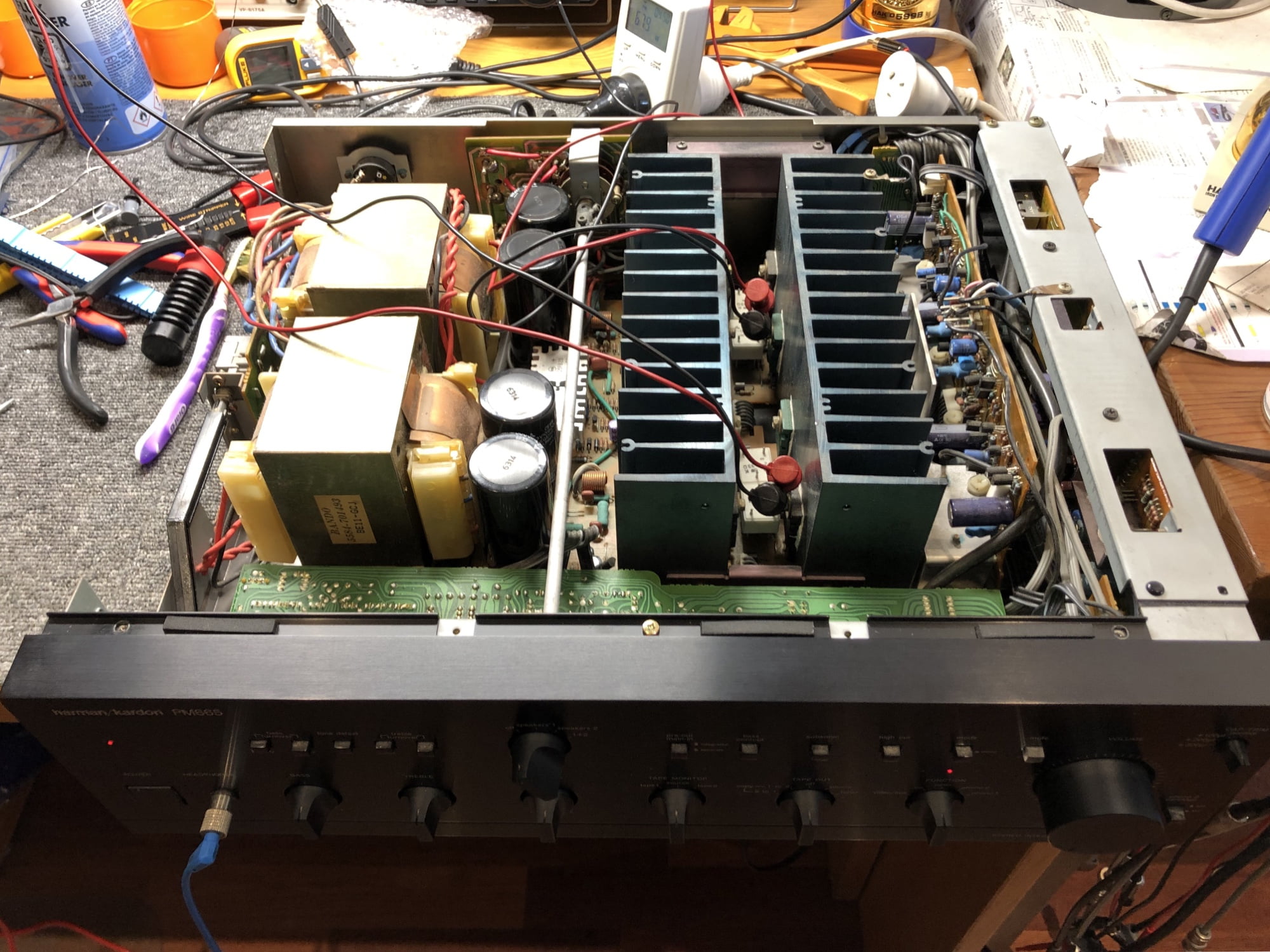 Don't Even Point At It!
The unit belonged to my customer's late husband and he just loved it. Apparently, the family weren't to touch or even LOOK at the thing, pure Spinal Tap!
"NO, don't touch it, don't even point at it." Nigel Tufnell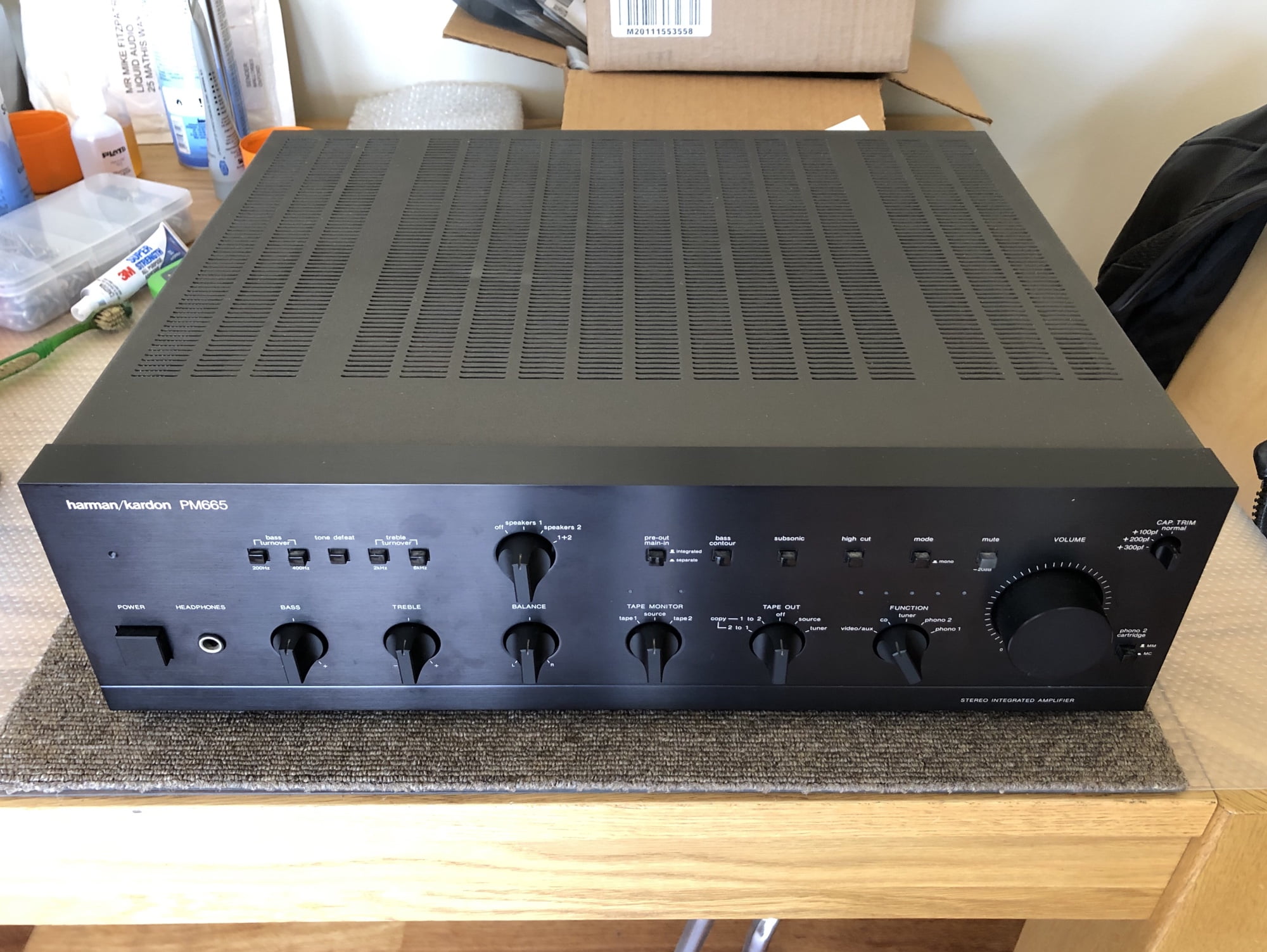 My customer was unaware of the extent of the previous poor work. She did, however, confirm where her late husband took the unit, and I recognised who that meant did the work…
If you would like me to service or repair your Harman/Kardon PM665 or any other H/K gear from that matter, don't hesitate to get in touch.