This quick vinyl goodness update is for all vinyl and/or Opeth lovers out there. I've just received some fabulous new 180 gram, virgin, coloured and clear double-vinyl pressings.
Talk about vinyl goodness, and before Opeth and vinyl guys go crazy, yes, of course, I already owned My Arms Your Hearse on vinyl! It's one of my favourite records and I've got an earlier, 2008 Back on Black / Candlelight 180g clear, double-vinyl release.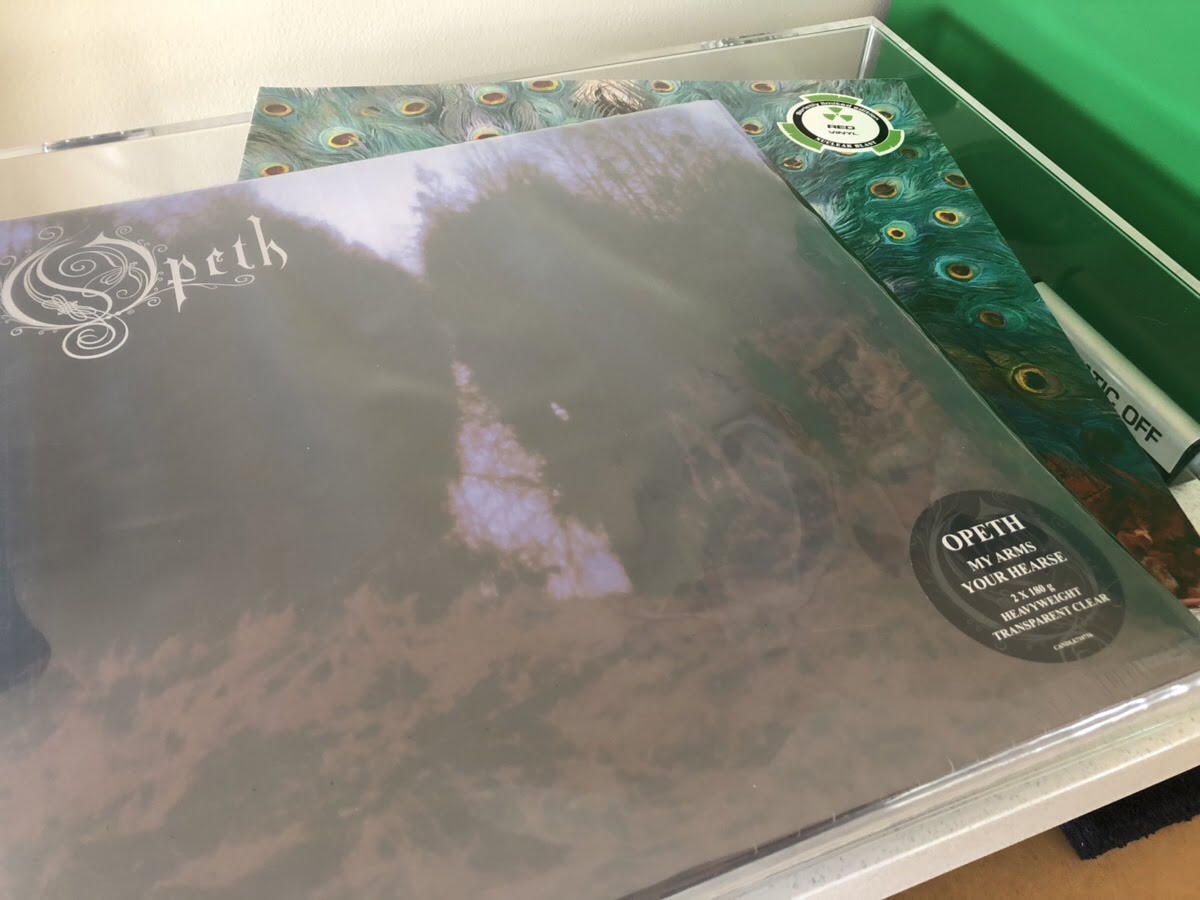 The earlier pressing sounds great, but the opportunity to get the newer release on clear, virgin 180g vinyl was too compelling. Vinyl lovers out there will understand.
I also grabbed Sorceress, an album I didn't yet own. This one is the special 'nuclear blast' red 180g, 300-copy, limited German edition. It ticks all the boxes and it's a 'nuclear blast' limited edition so how could I pass it up?! Plus it's German…
How do they sound..? How do you think they sound..?! Amazing, every Opeth record I've ever bought has been superb.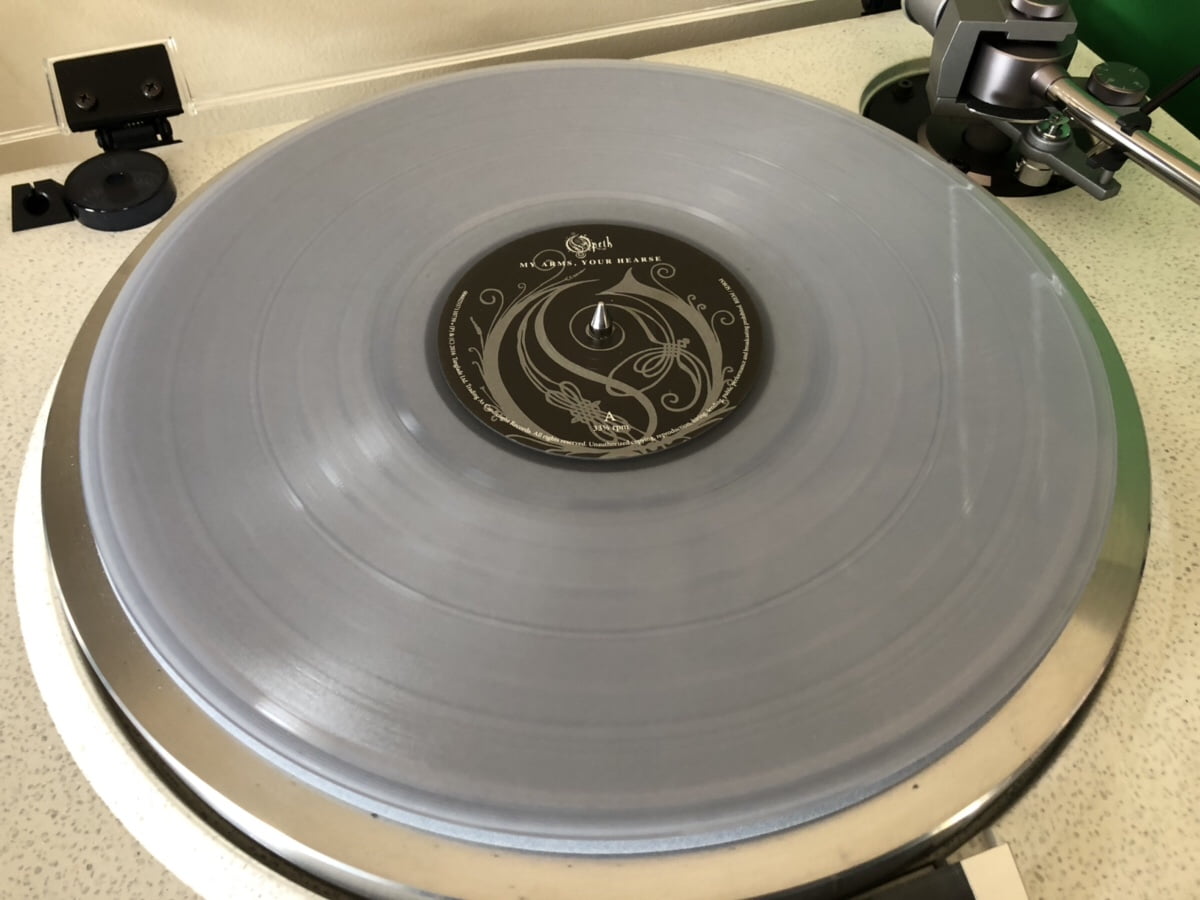 Coloured vinyl
A quick word on coloured vinyl. Regular black vinyl can hide a multitude of sins. These include recycled records, bits of paper, other plastic, you name it. This can mean noisier records.
If you want the quietest, virgin vinyl, coloured records, especially clear ones are the way to go. The vinyl used in clear records is the purest, virgin vinyl. Manufacturers often make a special effort with coloured vinyl, so grab your favourites on nice thick coloured vinyl!
My clear copy of My Arms Your Hearse came from the excellent Discrepancy Records in Victoria, Australia. Discrepancy Records were even kind enough to include a nice, thick protective sleeve on my copy of My Arms.
My stunning red Sorceress came from Germany, via a seller in Greece, who stocks some amazing records.
Double Vinyl Releases
You want to hunt down double vinyl releases wherever you can. Yes, they cost more, because they've pressed two records for you instead of one. The reason, however, is important.
Double vinyl releases allow greater spacing of the grooves on the record. This allows for greater signal modulation, lower compression and distortion. So your record sounds better than the single record version, where they've squashed everything onto two sides.
So far, I've been able to find every Opeth record on 180g double vinyl (from memory)!
Vinyl Goodness Quality Shortlist:
Clear or coloured vinyl
180-gram pressings
German pressings
Double vinyl releases 🙂