Told you I had a few holiday jobs to do. I serviced my tonearm, reinstalled my retipped Ortofon MC-A90 and finally got to listen to my Luxman PD-350. This is why I love vinyl 😉
This was just one of many jobs to do, but playing into one of my Fidelity Research XF-1 step-up transformers (the XF-1L) and Cayin Phono 1 phono preamp, and spinning some lovely new, and some very old vinyl, the sound of this combo is simply sublime.
I had my Luxman PD-350 set up again, ready for my birthday family get-together a couple of days ago and we played a lot of records, including some of my Mum's favourites from the 1950s. This has been my reference setup for a few years now so I've heard it before, but not since the retip together with the SUT and Cayin tube pre. My other reference is the even better Kenwood L-07D, but it's currently out of action.
Just to be clear, I don't just love the set-up process and tweaking. I much prefer when that's all done and I can sit back and listen to records, but there's something about all of that and getting everything just right that is immensely satisfying.
I'm really enjoying the Abbey Road half-speed remastered 180g pressing of Simple Minds devastatingly impressive New Gold Dream I picked up a year or two ago. The bass on this record is phenomenal and the Luxman PD-350 + Ortofon MC-A90 combination delivers gravitational bottom-end depth and power, plus stunningly low distortion and phat analog goodness. Once you've heard sound this good, you can never go back.
The rest of the system helps of course, but you have to start with the highest-resolution sources you can find. Do you like gravitational bass..? I love gravitational bass, whatever that is exactly. For me, it means feeling the attack of bass drum pedal beater on the drum head and, as a drummer, these details matter. I can also hear every nuance of Derek Forbes' mind-blowing bass guitar masterclass on this record. Please get yourself a copy if you don't have one and enjoy this kind of thing.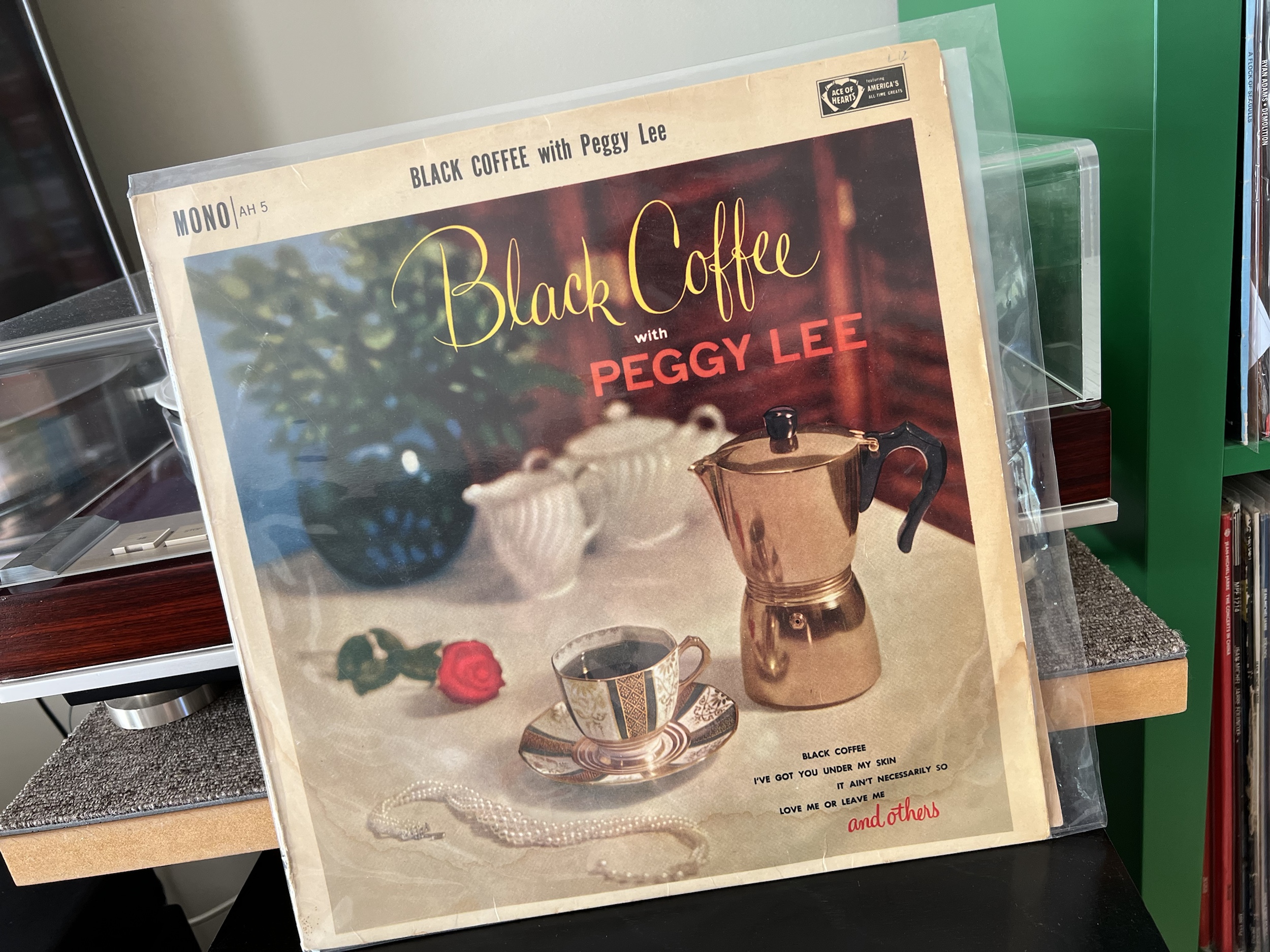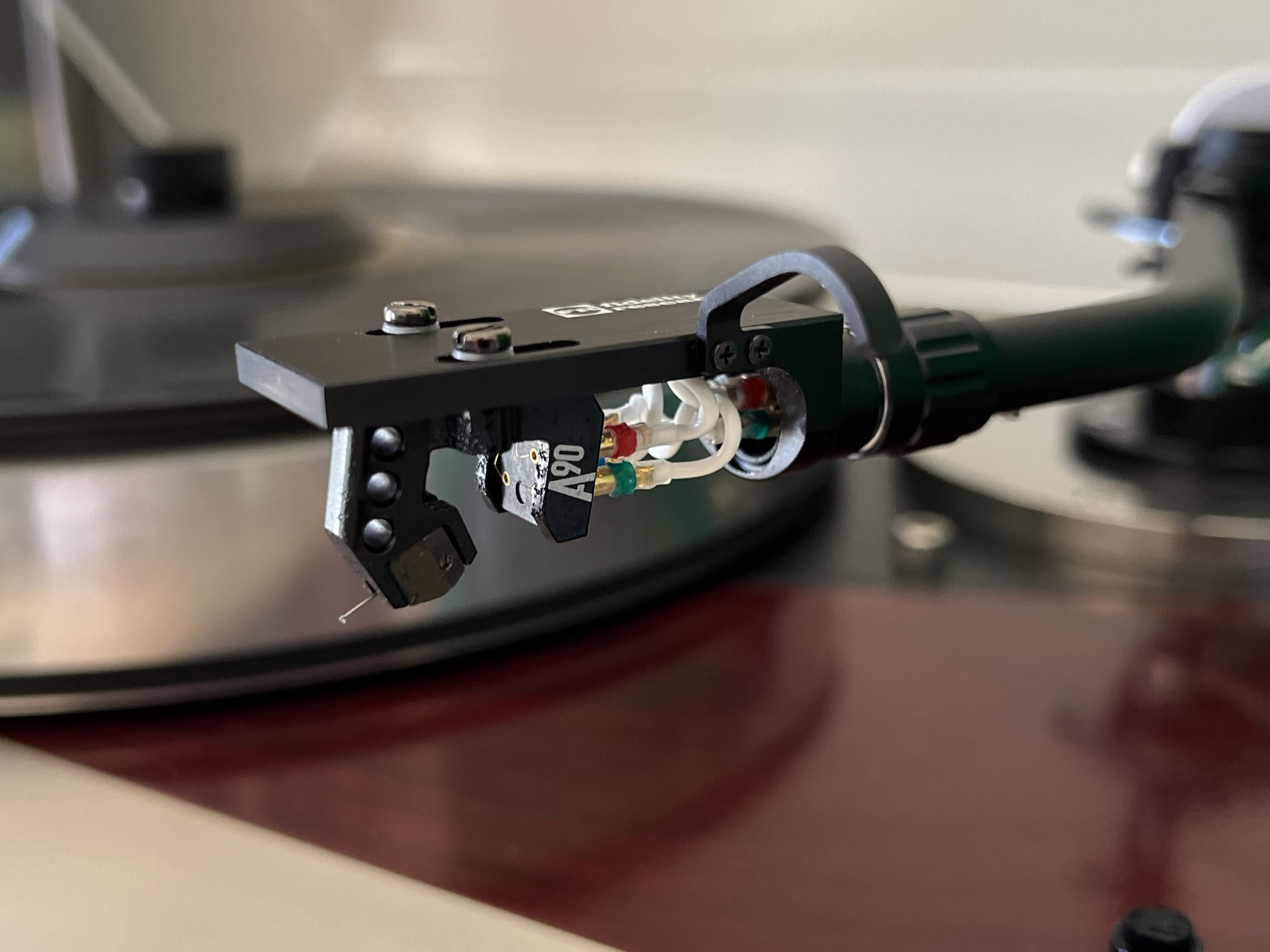 Another record I'm enjoying – no surprises here – is my white 180g 20th Anniversary Edition of Opeth's epic Blackwater Park. I can't easily explain how much I love this record so I won't try. I can say that this stunning white pressing is as flat as glass, one of my flattest records, and sounds fantastic. Just beautiful.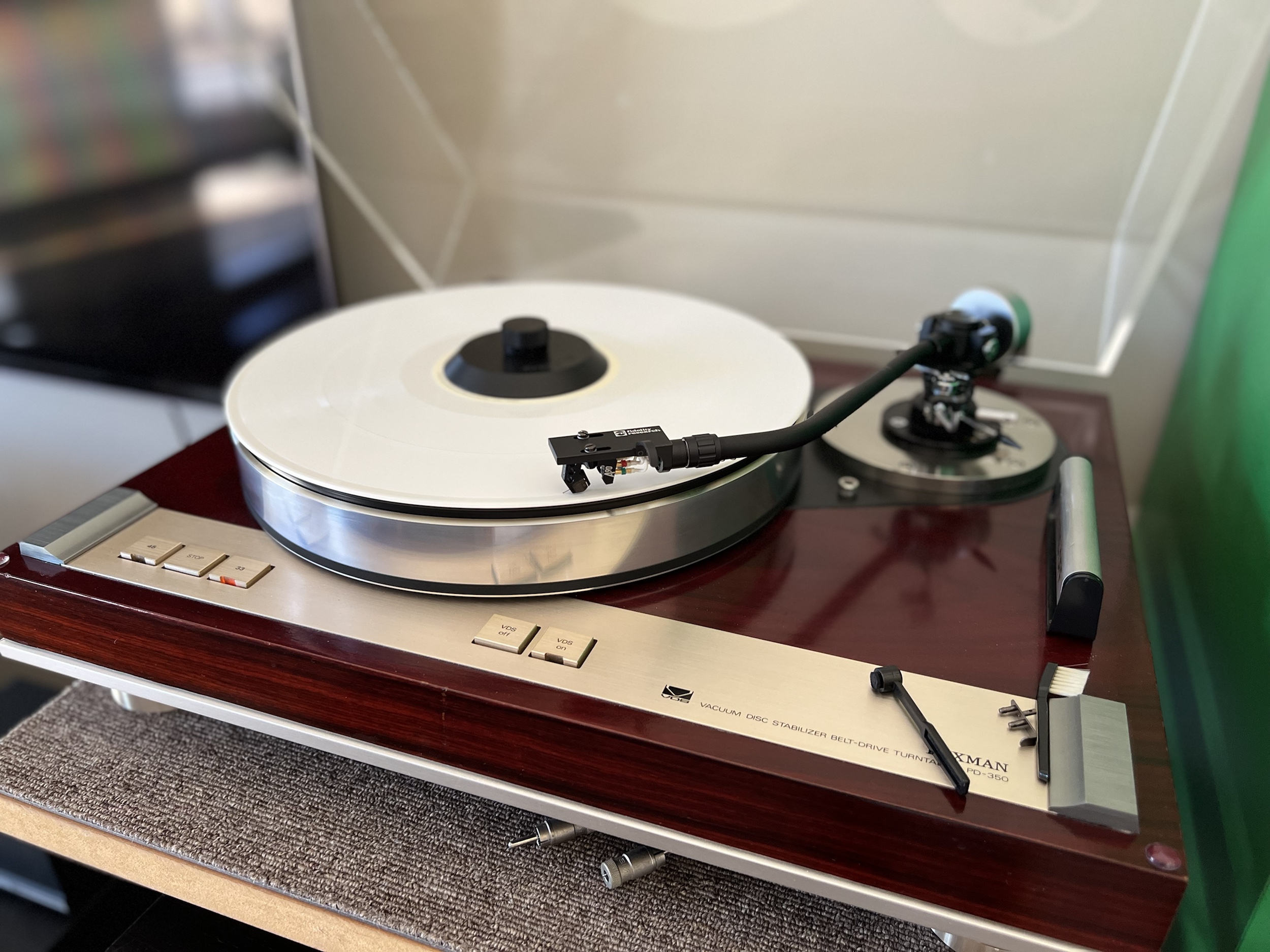 One thing you might be seeing here is the combination of golden-age analog goodness, the best of the best, with a sprinkling of newer stuff. There's art and science involved in getting all these elements playing well together but when you do, that's synergy for real, and you hear it immediately. Yes, we are playing with some heavyweight gear here, no doubt about it, but ultimately it comes down to the enjoyment of vinyl.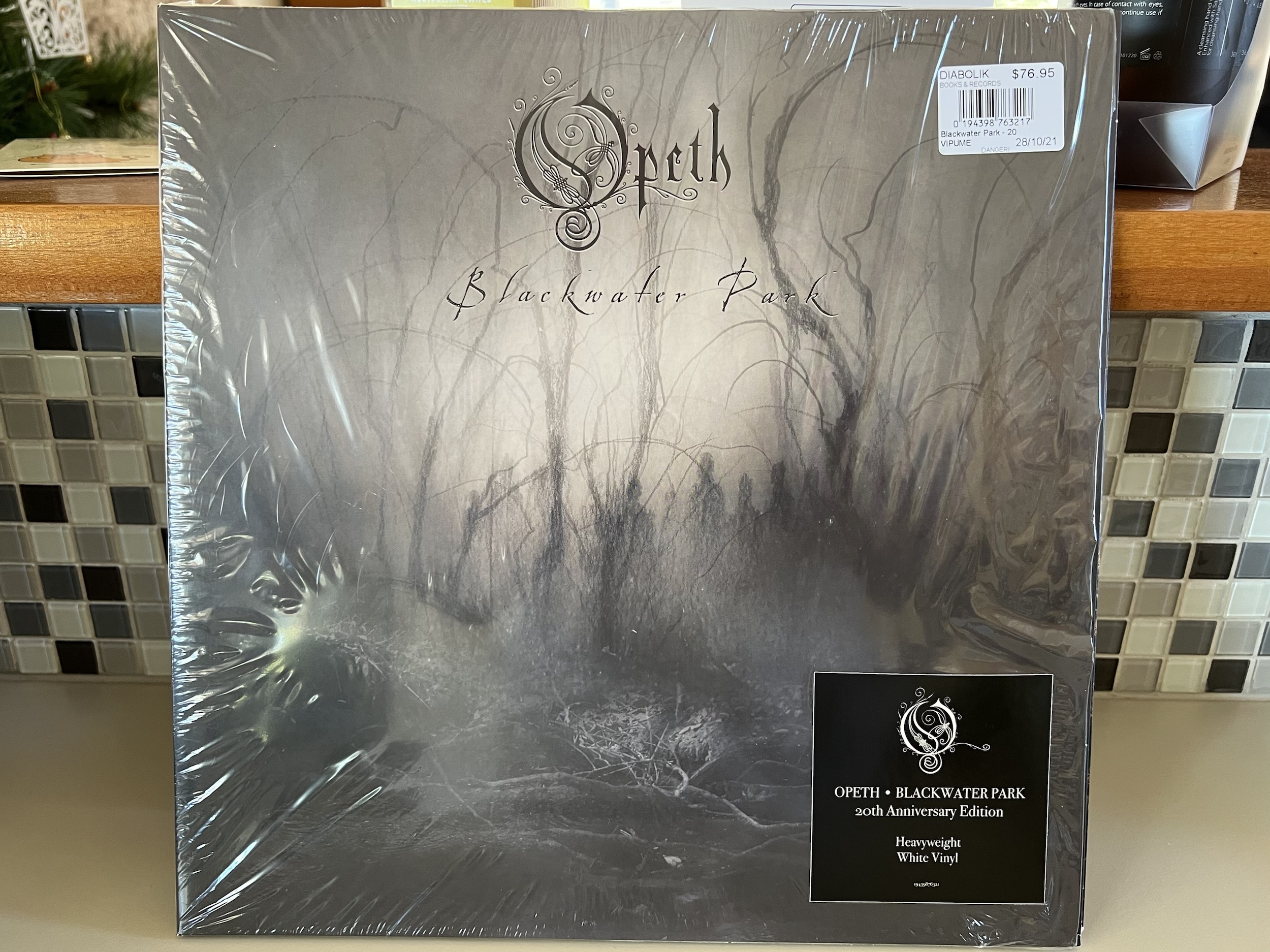 Now, if it wasn't obvious from years of owning and writing about some of the best turntables and vinyl accessories ever made, I love using, servicing and setting up turntables for myself and my customers. They don't have to be end-game decks like this either. I'm just as happy setting up a Technics SL-23 as I am a Technics SP-10/SL-1000, like this one where I installed a stunning SME IV tonearm, armboard and Ortofon MC-A95 onto today for example: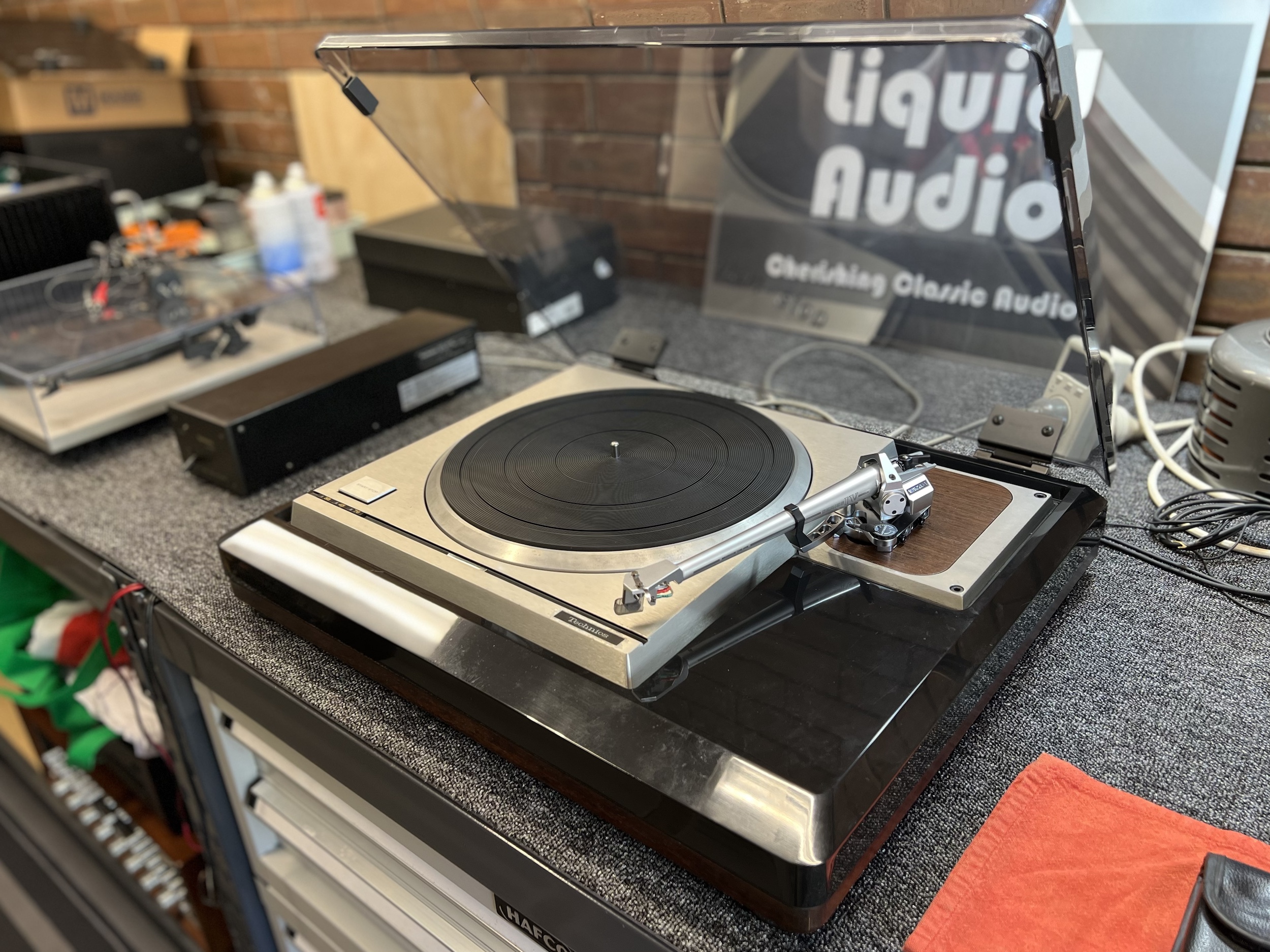 Thanks for stopping by and if you'd like me to bring a little zing to your vinyl playback system, don't hesitate to let me know!