Merry Christmas and a huge thank you to my customers, friends and viewers.
A huge thank you to my customers and viewers for helping to make 2020 another great year. It's been an unusual one though and I really need a couple of weeks off, maybe it's the same for some of you? Hopefully, this Christmas message finds you well as we near the end of this one.
Liquid Audio is closed from 20 December 2020 until 12 January 2021.
Statistics
As is the trend, our web and business stats have continued to grow. 2020 is our biggest year yet in terms of stats, with almost 220K+ views and we're not quite done yet.
This year also saw a new greatest number of website visitors at over 100K, despite the reduction in posts due to my increasing workload. I suspect COVID had something to do with that. I have literally dozens of the best articles ever in my head – I just need to write them!
This year my most popular pages and articles are the contact page which is not surprising, the Store and articles on the Quad 405/405-2, Yamaha NS-1000, Kenwood KD-500/550, Jelco SA-750D and Yamaha CA-2010. The largest proportion of viewers live in Australia, followed by the USA and Great Britain.
Workload & Workspace
This year also saw the greatest number of jobs come through Liquid Audio workshop, hitting the limit in terms of available Mike-hours. These weren't all evenly spread though and when COVID hit, things did slow down for a while.
I built the new storage facility last year and this year I added the new workshop/workspace. These have really helped to scale my workflow, now I just need to refine things a little and carefully balance the types of work I take on.
Some growth is attributable to feedback shared by my wonderful and happy customers. Growth has also come from my retail store colleagues at Douglas Hi-fi, Revolution Turntable and West Coast Hifi sending me work and new customers. Thanks to Pierre, Simon, Tony, Kim and Rob and everyone involved in those stores for their support. Thanks also to industry colleagues, especially Jason at The Speaker Doctor for his ongoing support.
Equipment
I worked on some amazing stuff, again everything from Accuphase to Yamaha. This year, brands I worked on most frequently include Accuphase, Kenwood, Luxman, Musical Fidelity, Sansui, Technics and Yamaha. The most unusual brand probably being MAS with the pair of Solitaire power amplifiers.
Let's look at a little taster of equipment articles coming up.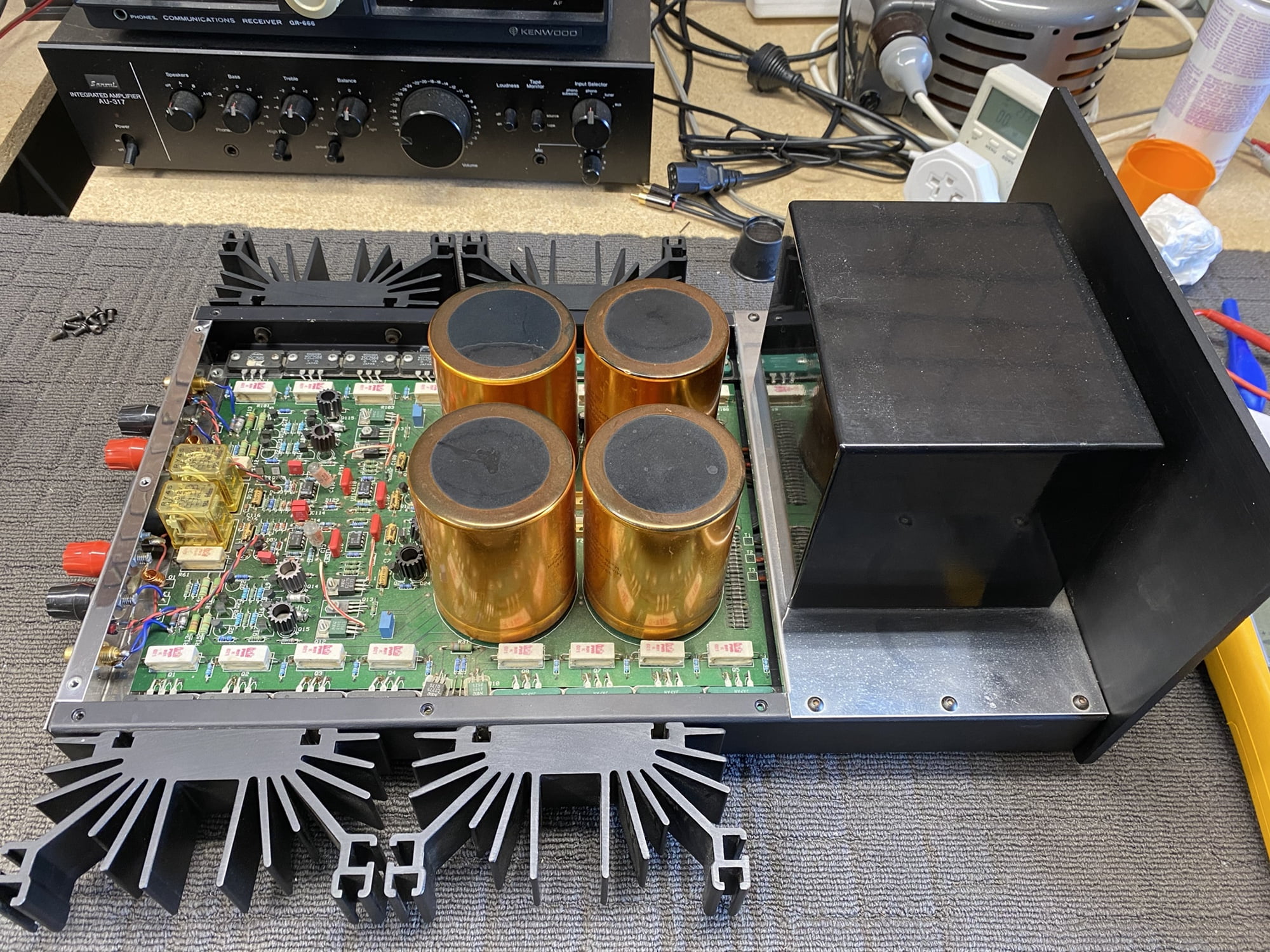 In terms of the types of equipment, I worked on the largest numbers of amplifiers and turntables, followed by CD players, cassette decks and a mix of other stuff. I worked on many Accuphase E-202 and E-303 integrated amplifiers, several P-300 power amplifiers and other models.
Other unique pieces include a Technics SE-A100, a stunning Sony TAN-8250, a mind-boggling Krell KSA-200S, a beautiful Yamaha B-2, a few Sansui AU-919s and more. I did a ton of bigger power amplifier overhauls and restorations though, take a look.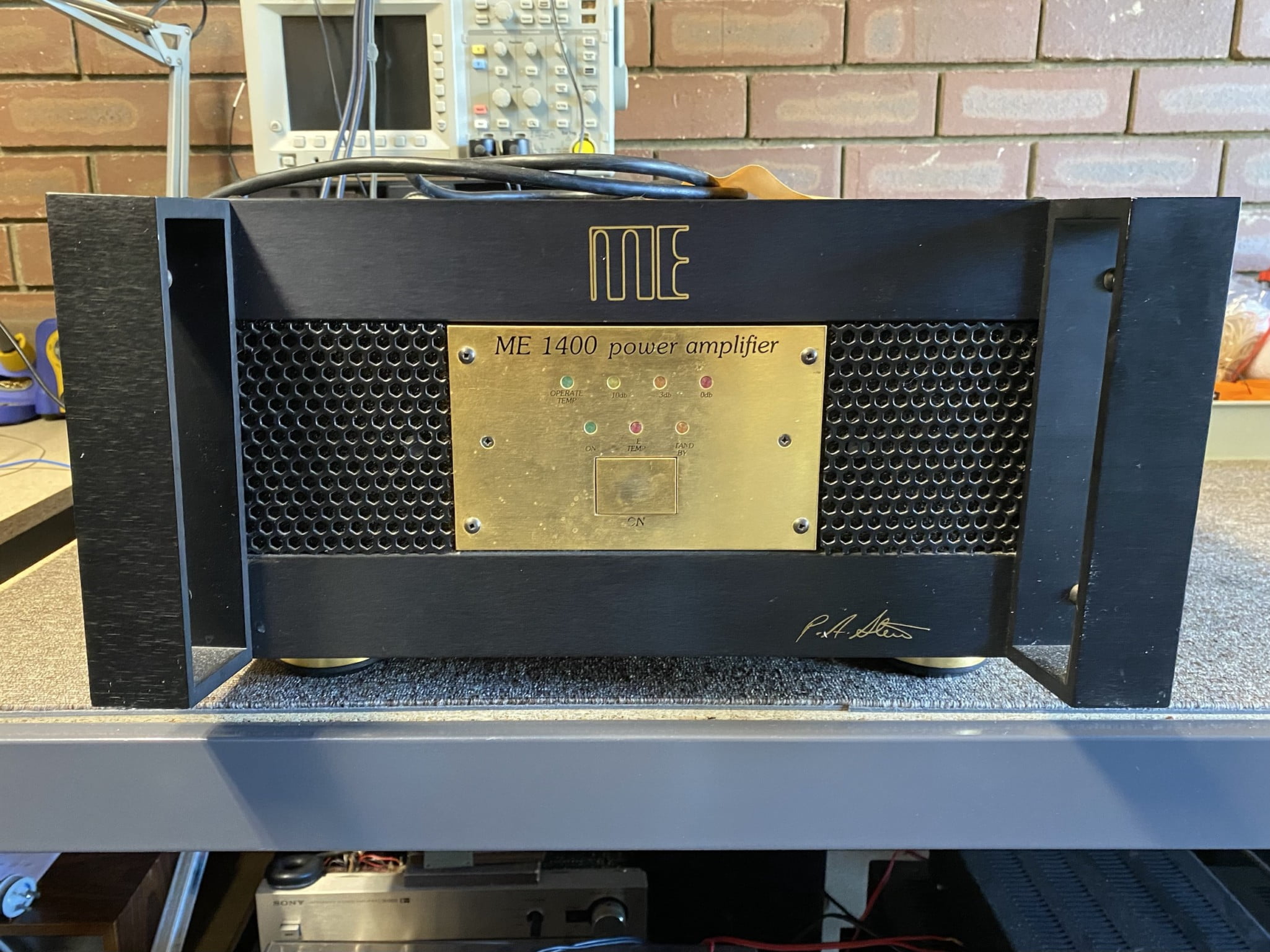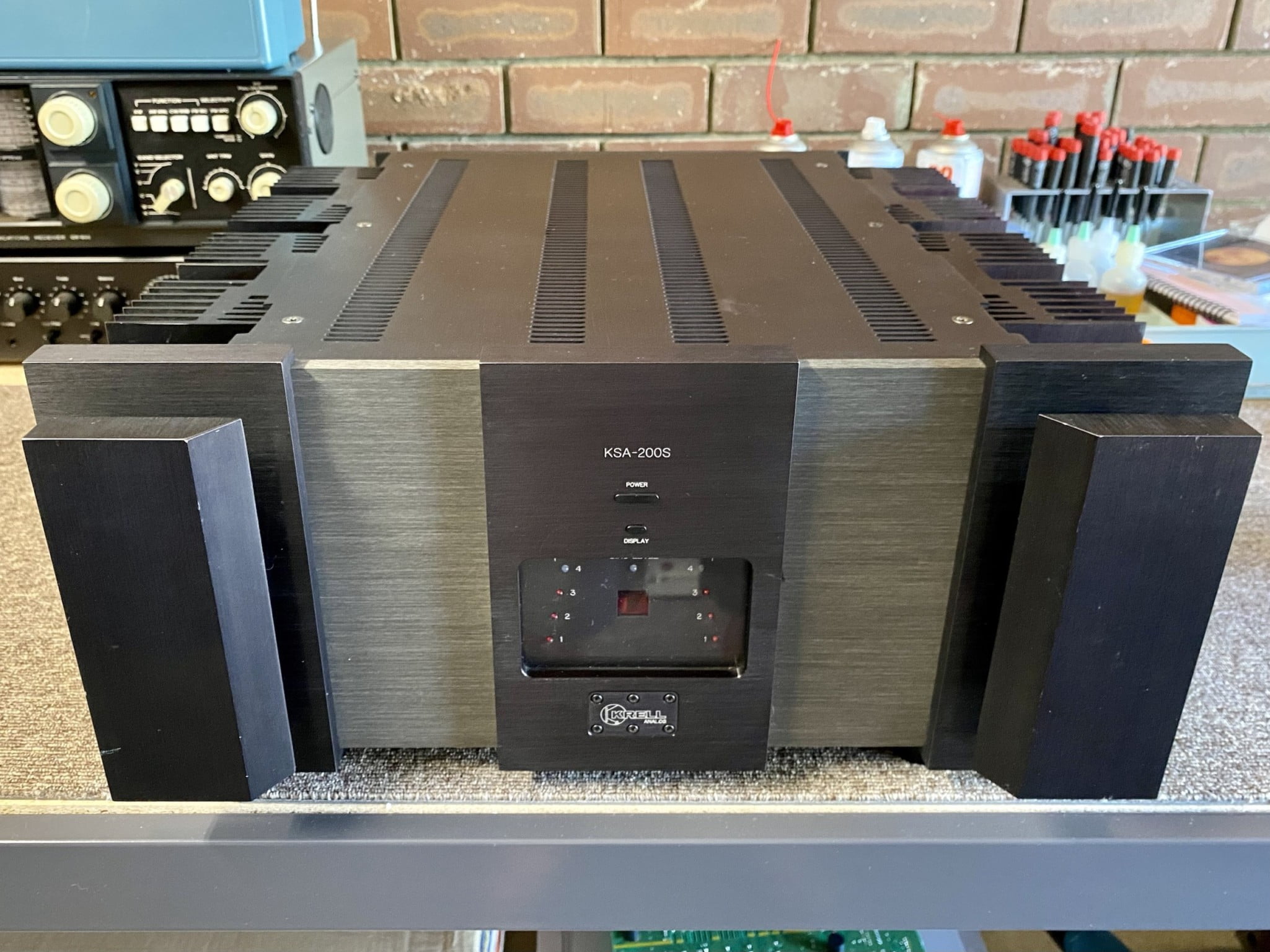 Many gorgeous turntables graced the workbench this year including another Sony PS-8750, Technics SL-1000/SP-10, various SL-1200 models, SL-1600s, several KD-600 and KD-650s, Gold Notes, Luxmans, Regas and more. This year also saw a real resurgence in cassette decks. Add to that the usual array of CD players, tuners and other stuff and yes, it was a very busy year.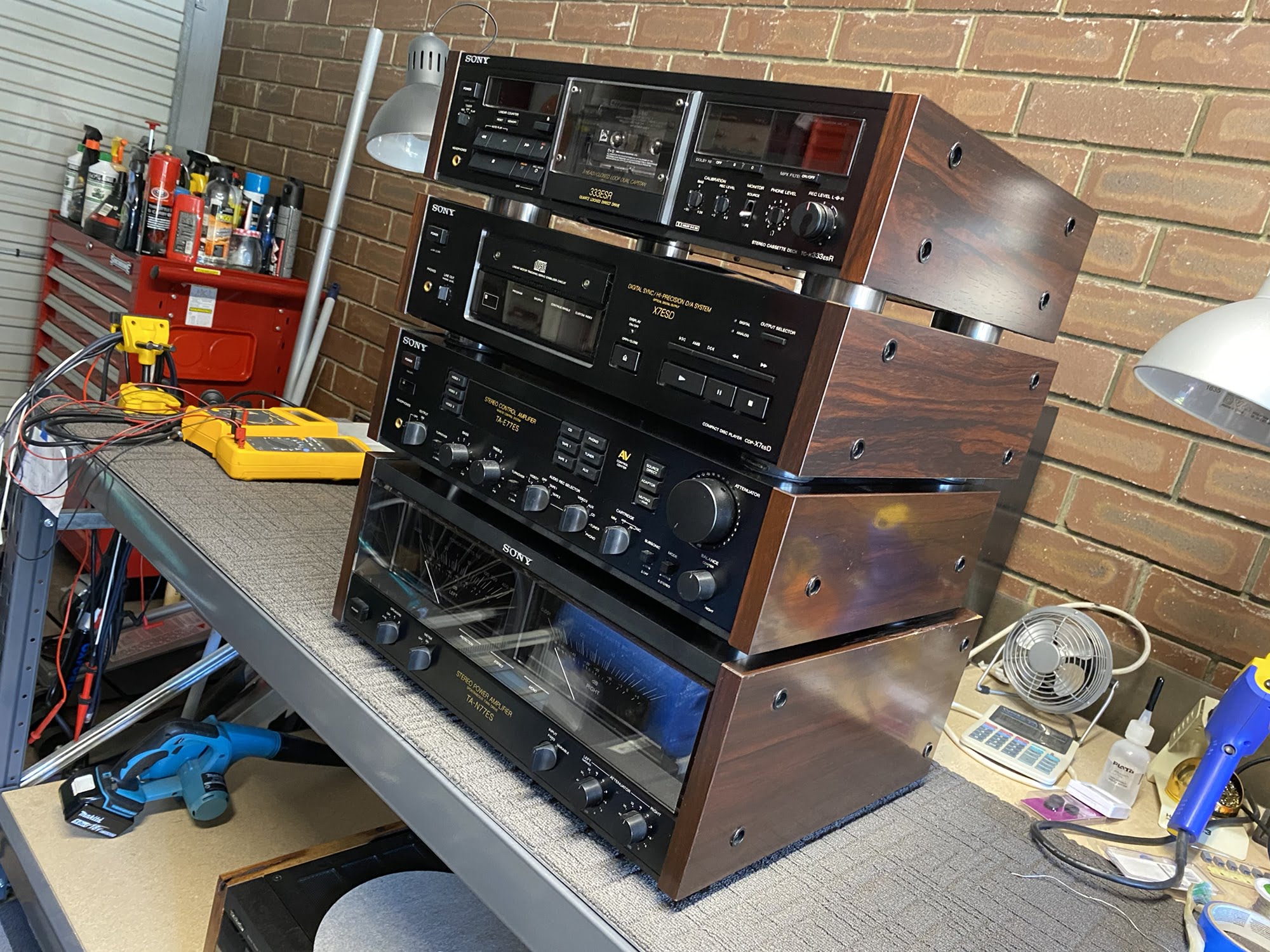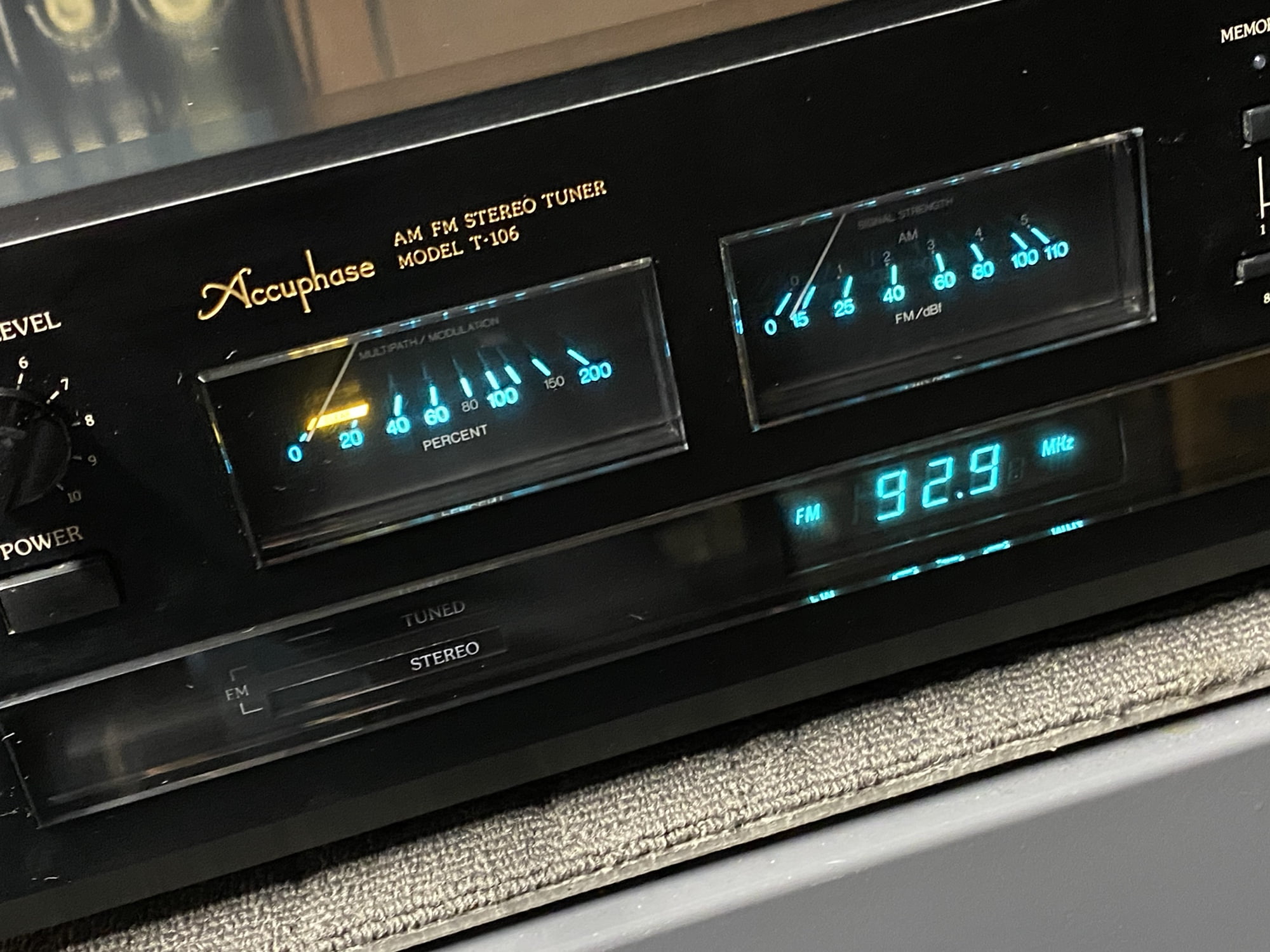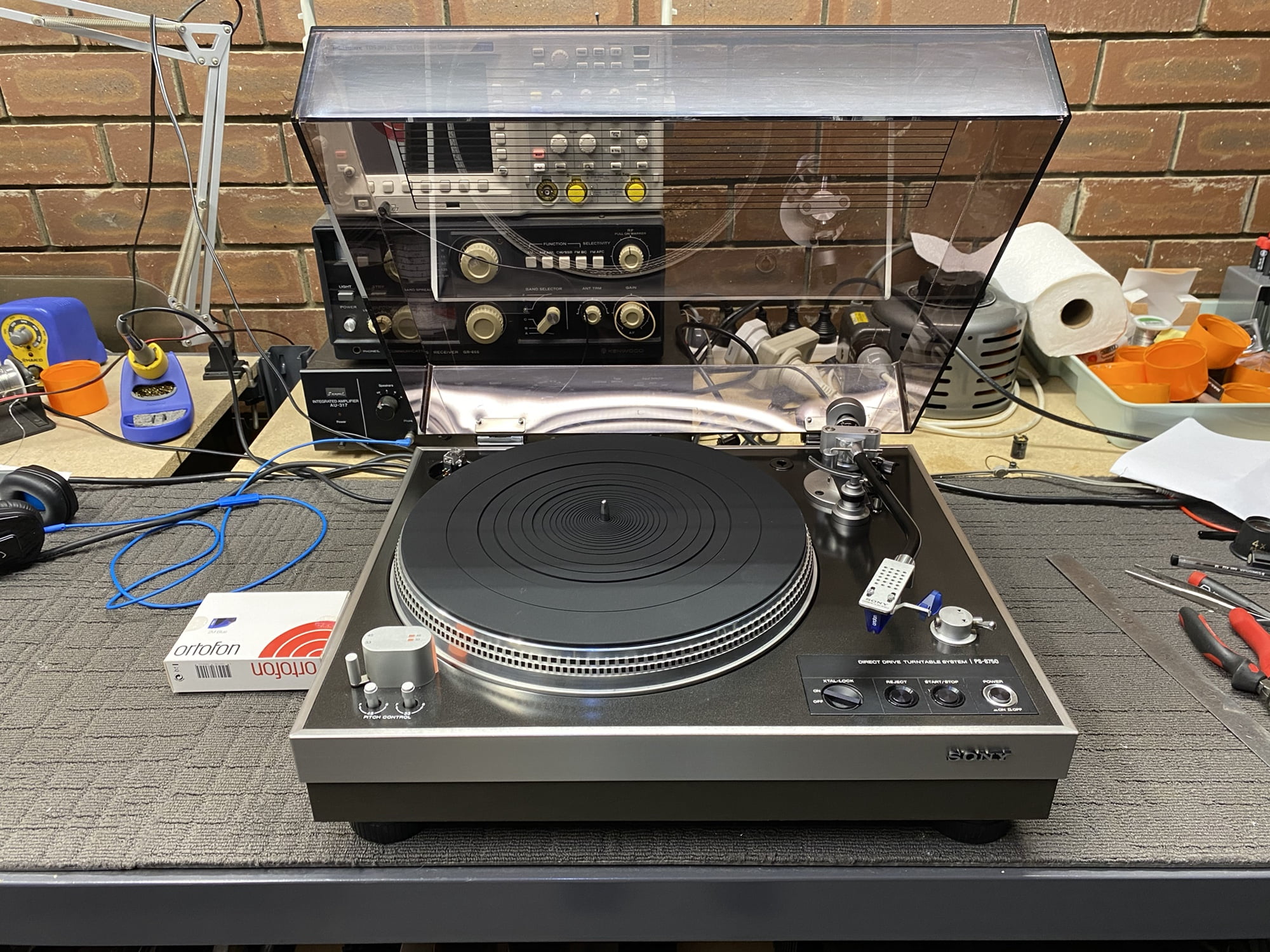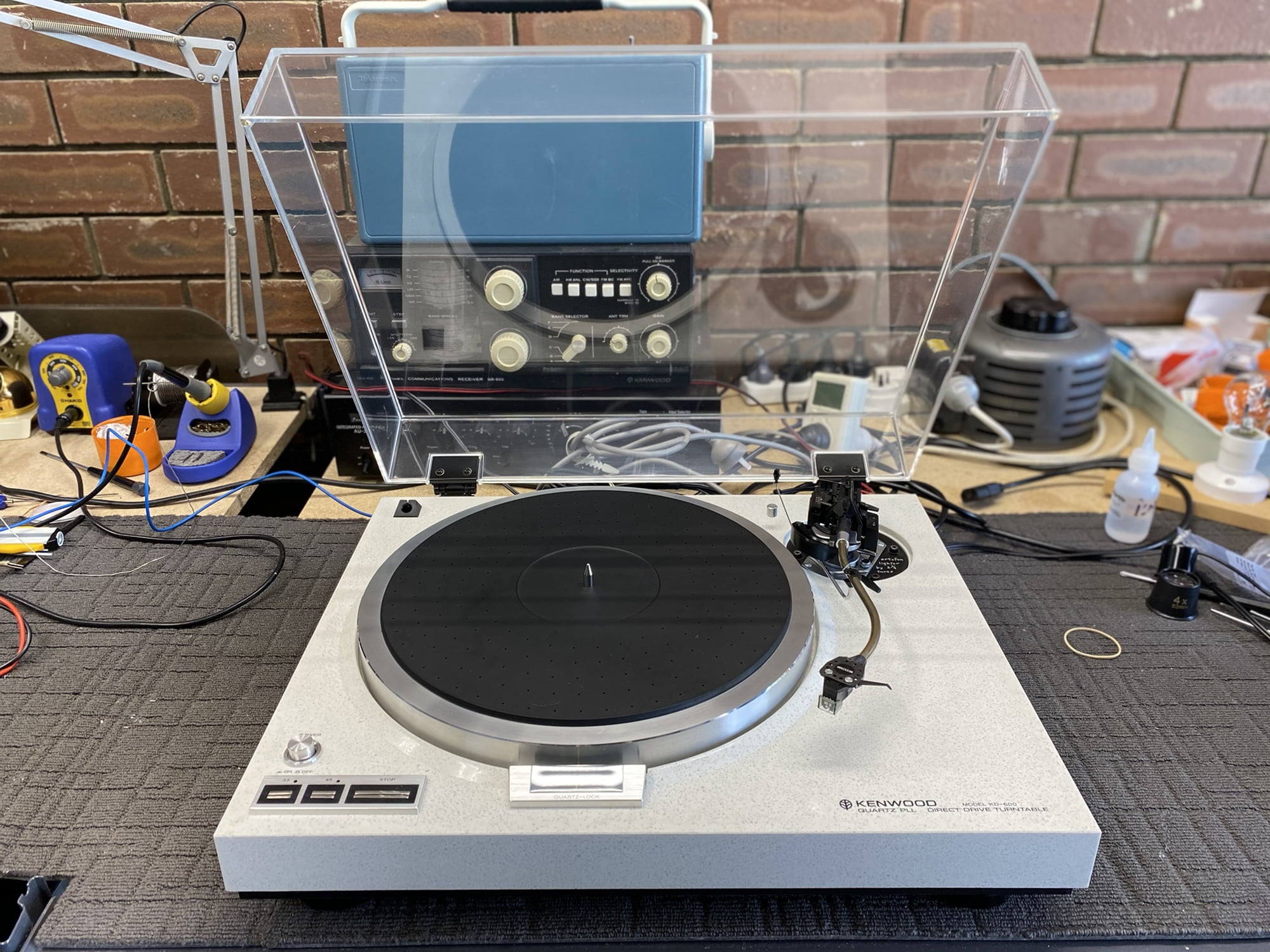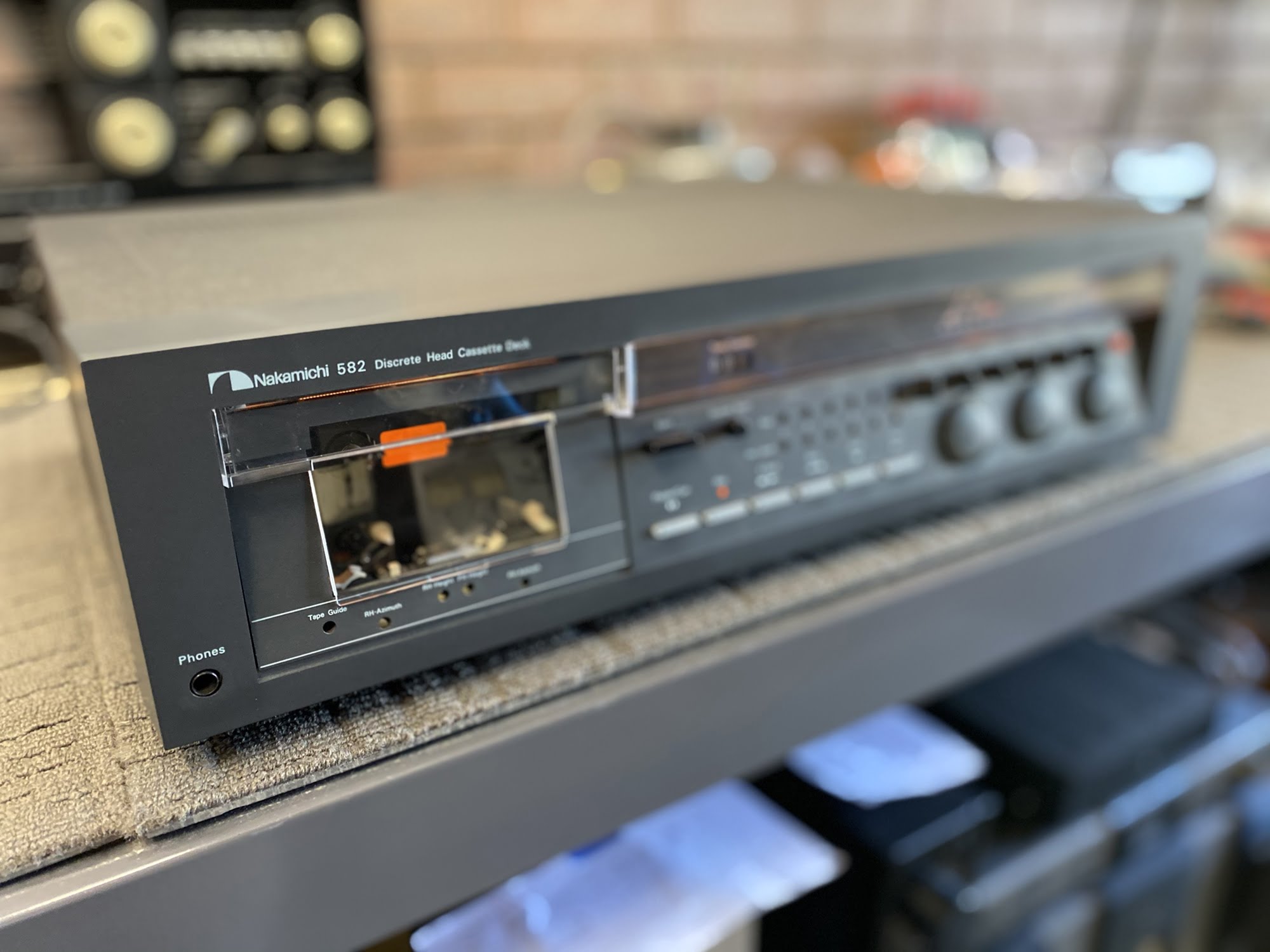 This is just a tiny fraction of the great gear I worked on this year and my apologies if I missed yours.
People
Speaking of that gorgeous Technics SL-1000, it's owned by my customer, good friend and WA Greens senator Tim Clifford MLC. Tim recently took a trip to the USA and I made him promise that, if he went to California, he would visit legendary hi-fi guy Kevin Deal @ Upscale Audio, one of the biggest hi-fi retailers in the USA. He didn't disappoint me…
2021
One focus for 2021 is writing. I miss writing articles and want very much to write more of them. I go on about this, but getting the new laptop that I'm writing this article on has been a step in the right direction and I think allocating one day a week to writing might be the way.
Another focus is to refine my workload. I take on a wide range of work from servicing cassette decks and turntables to dead amplifier resurrections. The bigger jobs chew up time and often need a lot of very technical work. My focus here is to moderate how many of these big jobs I take on and to reject them if they've been to any of our friends in the Hall of Shame.
The main focus though, as always, is to deliver the very best service and results for my customers. I can't work miracles but within the bounds of what's viable, I can promise the best attention to detail and results.
Flowers
I took a few days in September to travel with Liquid Blanche to the mid-west of Western Australia to camp and check out the amazing wildflowers. Look at these beauties!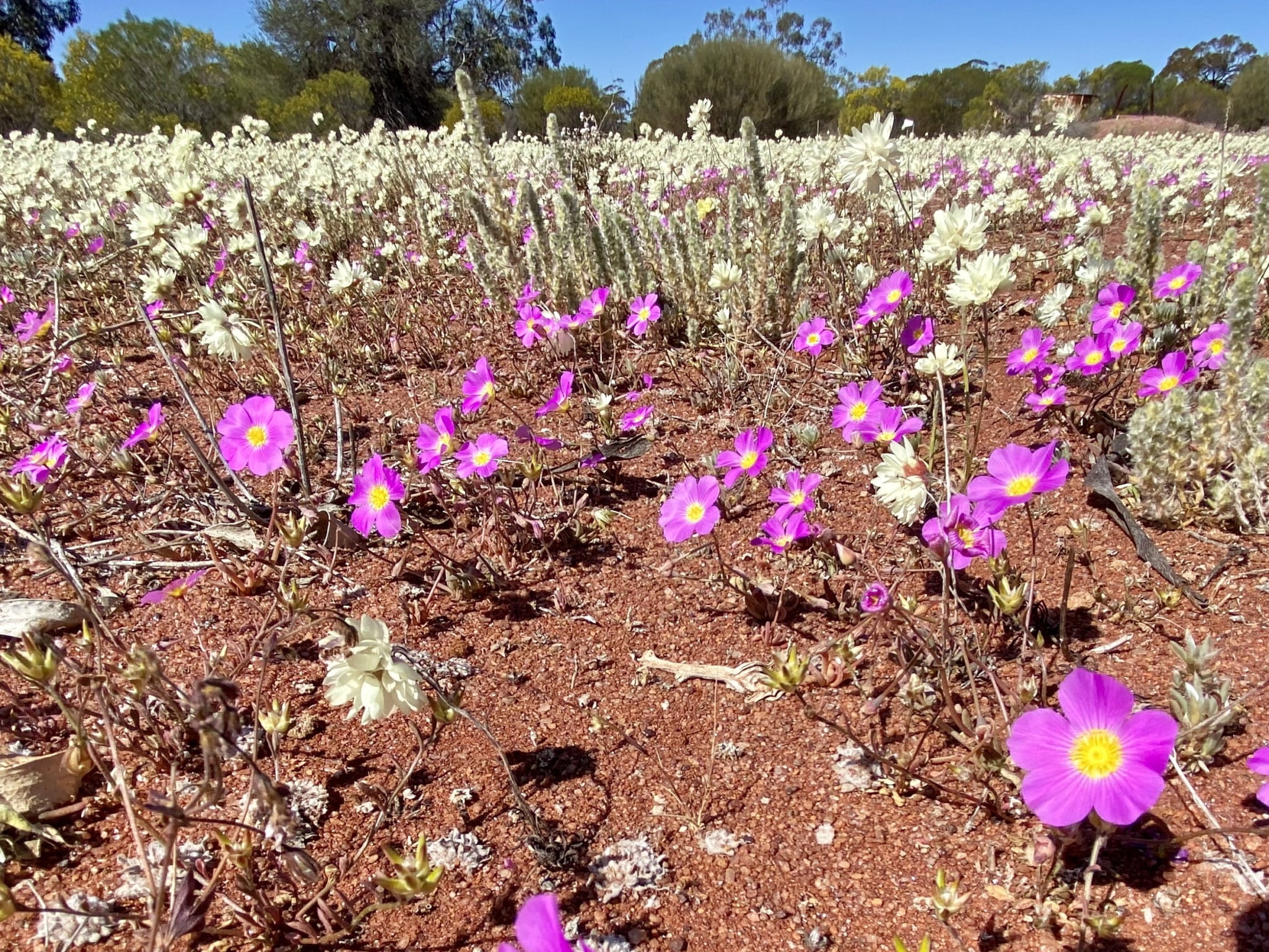 So, despite COVID, it's been another busy year. As always, it wouldn't have been possible without my customers bringing me their cherished equipment and my viewers who love reading about it. A huge thank you to everyone who supports Liquid Audio via the business, website and YouTube channel.
Have a Merry Christmas and a very happy holiday!