Wishing everyone all the best for 2021. Here's a little taste of why I absolutely love classic hi-fi.
What better way to begin and say happy 2021 than with this stunning Pioneer CT-F1250 cassette deck. The CT-F1250 is one of the greats and I was almost as happy as the owner when the deck clicked and whirred back into life after hours of service. Painful, but worth it, story to follow, what an absolute ripper.
The fact that machines like this exist at all is extraordinary, nothing like this will ever be made again.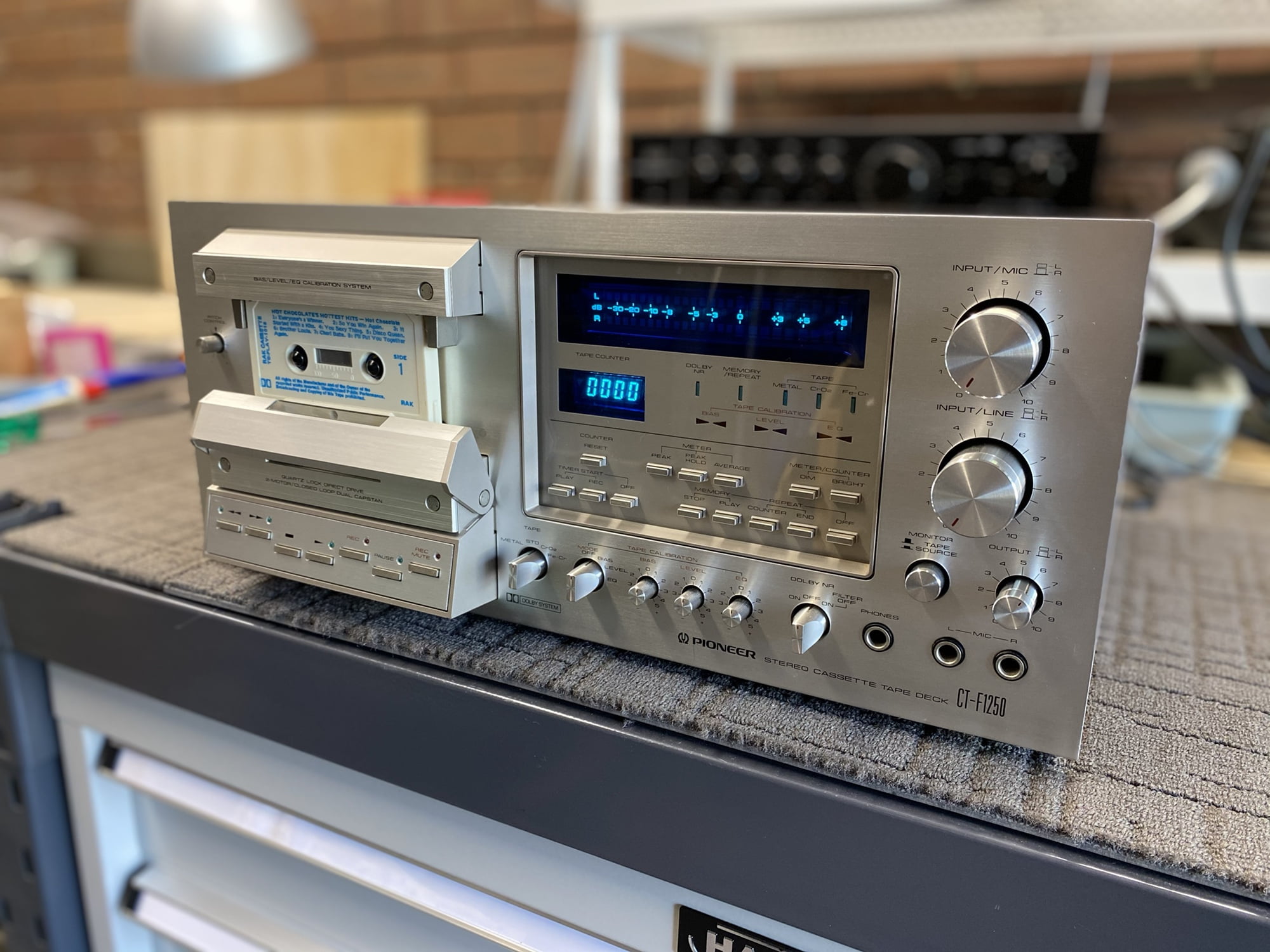 Can you believe there's actually a CT-F1250 for sale right now, new, in the box. I never thought I'd see that, though, at over $4K AUD, this NOS CT-F1250 is a classic hi-fi luxury item. Cassettes are really making a comeback, so grab your deck out of storage, if you still have it.
How about this next one for a hi-fi bargain. A friend told me that one on my all-time favourite albums – Ultravox's Vienna – has just been re-issued on half-speed mastered 180g vinyl. It's about $60AUD, good value I reckon for a really nice pressing, lovely artwork and an obi strip.
If you've not heard this amazing album, what better way than to grab a copy of this heavyweight vinyl edition. Let's hope it's a half-speed masterstroke. Let me know what you think if you've already listened to this pressing, I'm looking forward to playing this one.
Finally, take look at this simple but superbly well-built Sony TA-1120A integrated amplifier. This little gem is one of the best-made pieces of consumer gear I've seen in ages and I've been inside a few. It sounded fantastic after a service, rich, punchy and quiet.
Dating back to the late 1960s, this TA-1120A is all original parts, maximum heavyweight vintage goodness and why we all lament the passing of the 'old Sony'. That's right, I said ALL ORIGINAL PARTS and it still works perfectly. They typically go for only a few hundred bucks, so grab one if you see it for sale.
Note that the TA-1120A sounded better than an expensive modern amp in this comparison. Hi-fi gear is improving all the time eh? Tell that to this little beauty! Imagine that, an amplifier from 1968 sounding better than a 'high-tech' modern one, who'd have thought…
Ultimately, it really doesn't matter what gear you use or how much it costs. The fact that we love music and hi-fi gear is what matters and what brings us together. Here's to a happy 2021 filled with positive energy, good people, great music and amazing gear!
Liquid Mike