Here is your chance to own a rare and extensively upgraded Musical Fidelity Tri-Vista 21 192K Tube DAC, in almost pristine, unmarked condition. Priced @ just $1595.
UPDATE: This Tri-Vista 21 DAC sounds so good that I've decided to keep her for now and do even more upgrades. I listened to her again and just couldn't bring myself to sell her, despite having a potential local buyer.
One of only 1500 made, this Tri-Vista 21 Tube DAC has been mine for the last 7 years. This is a late production unit, numbered 1419/1500.
Specifications, courtesy of Musical Fidelity:
DAC architecture: 24-bit Delta-Sigma (Bitstream), dual-differential, 8 times oversampling, 96/192kHz switchable
Sampling frequencies: 8 to 108kHz
Data types: 16, 20, 24 bit word lengths
Inputs: RCA 75W, S/PDIF, TOSLINK optical
Outputs: RCA left and right analog audio, RCA digital loop out
Output impedance: 50 Ohms
Frequency response: 10Hz to 20kHz ± 0.0dB
Signal/noise ratio: 114dB "A"- weighted
Total harmonic distortion: < 0.0025% 10Hz to 20kHz
Total correlated jitter: < 135pS
Channel separation: < 109dB 20Hz to 20kHz
Linearity: < 0.2dB down to -100dB
Audio output at digital 0dB level: 2.17 Volts RMS at 1kHz nominal
Power requirements: 100, 115 or 230Volts AC 50/60Hz, 30 Watts
Dimensions: 440mm wide, 105mm high, 375mm deep
Weight: 13.15kg, 29lbs, unit only
Musical Fidelity have a link to the owner's manual here.
Features
The Tri-Vista 21 is an extraordinary DAC, upsampling all digital signals to either 96kHz or 192kHz. It features a very impressive class-A 5703 miniature triode tube output stage and superb 13.5kg battleship like construction. Seriously, I've never seen or worked on a DAC that's better built.
The LED lit feet clow red at first, then amber and finally blue to indicate that the unit is fully warmed up and sounding at its best.
Upgrades and New Parts
Where do I start? I've installed a matched set of new 5703 output tubes, new socketed op-amps, new premium-grade electrolytic capacitors, new Siemens mil-spec decoupling capacitors, ERO  coupling capacitors, CMC silver RCA connectors and more. Literally dozens and dozens of premium parts from my stock went straight into this DAC, I was doing this for myself after all!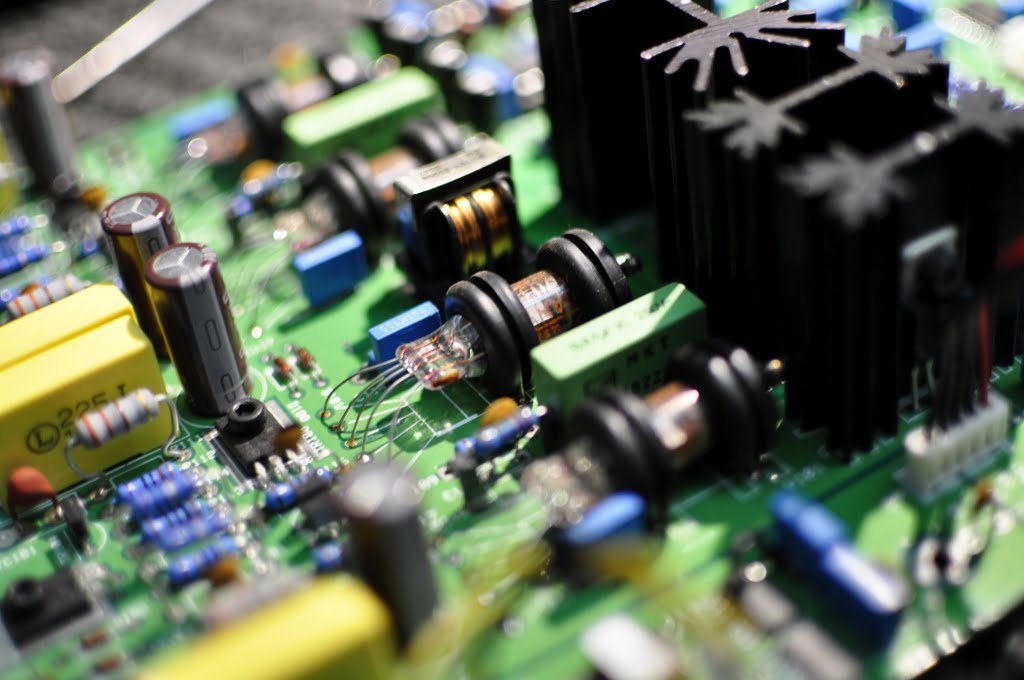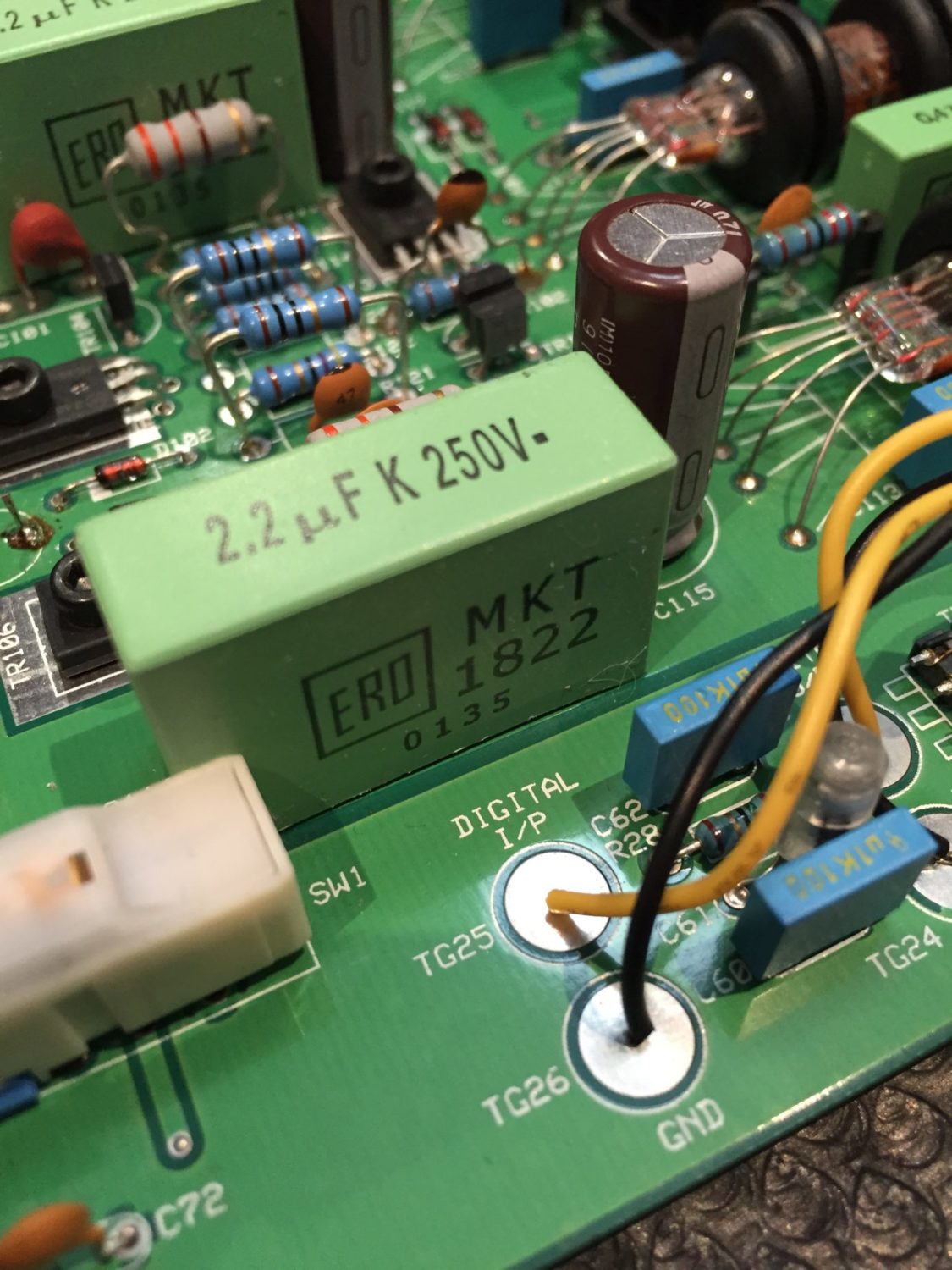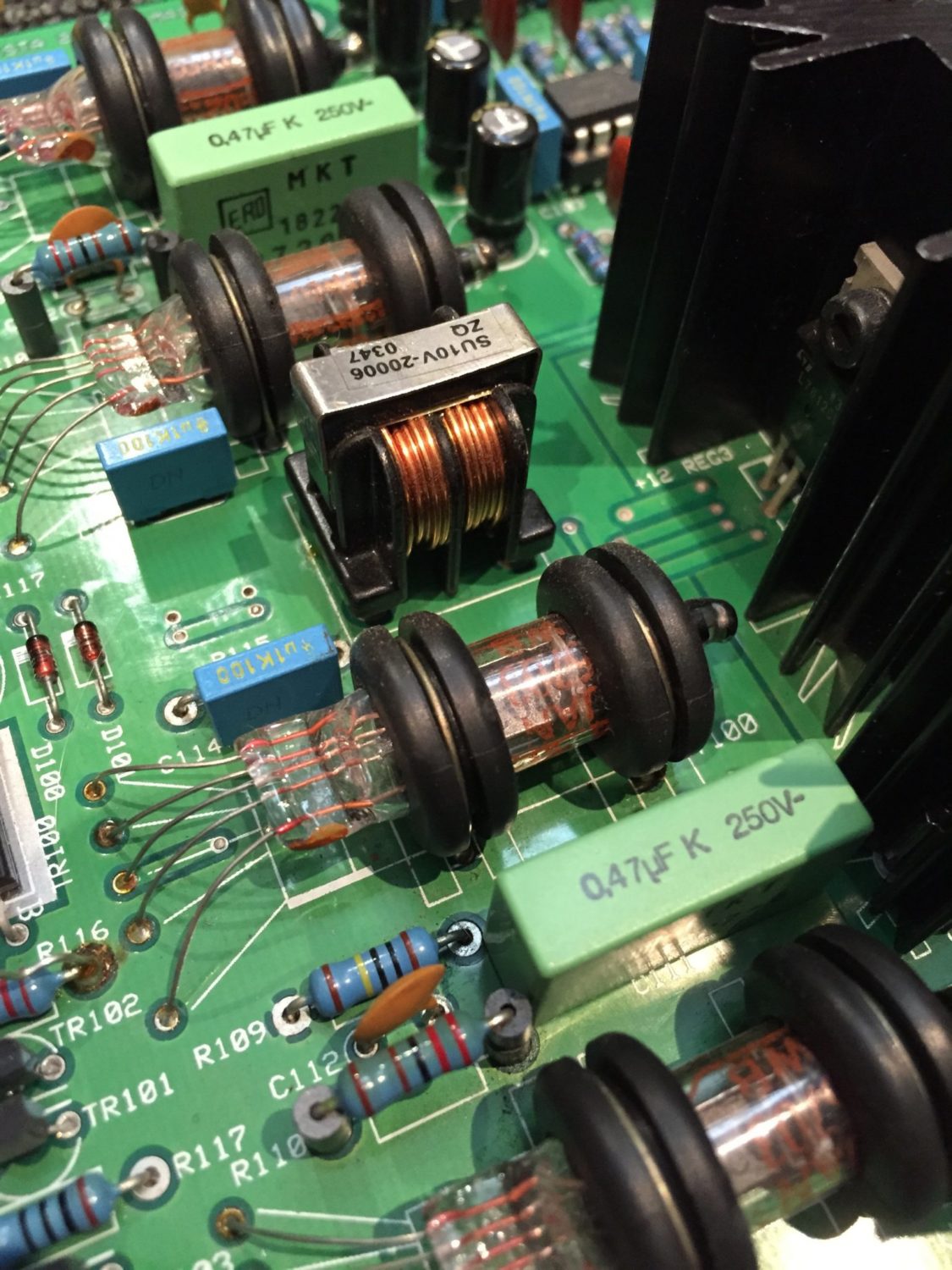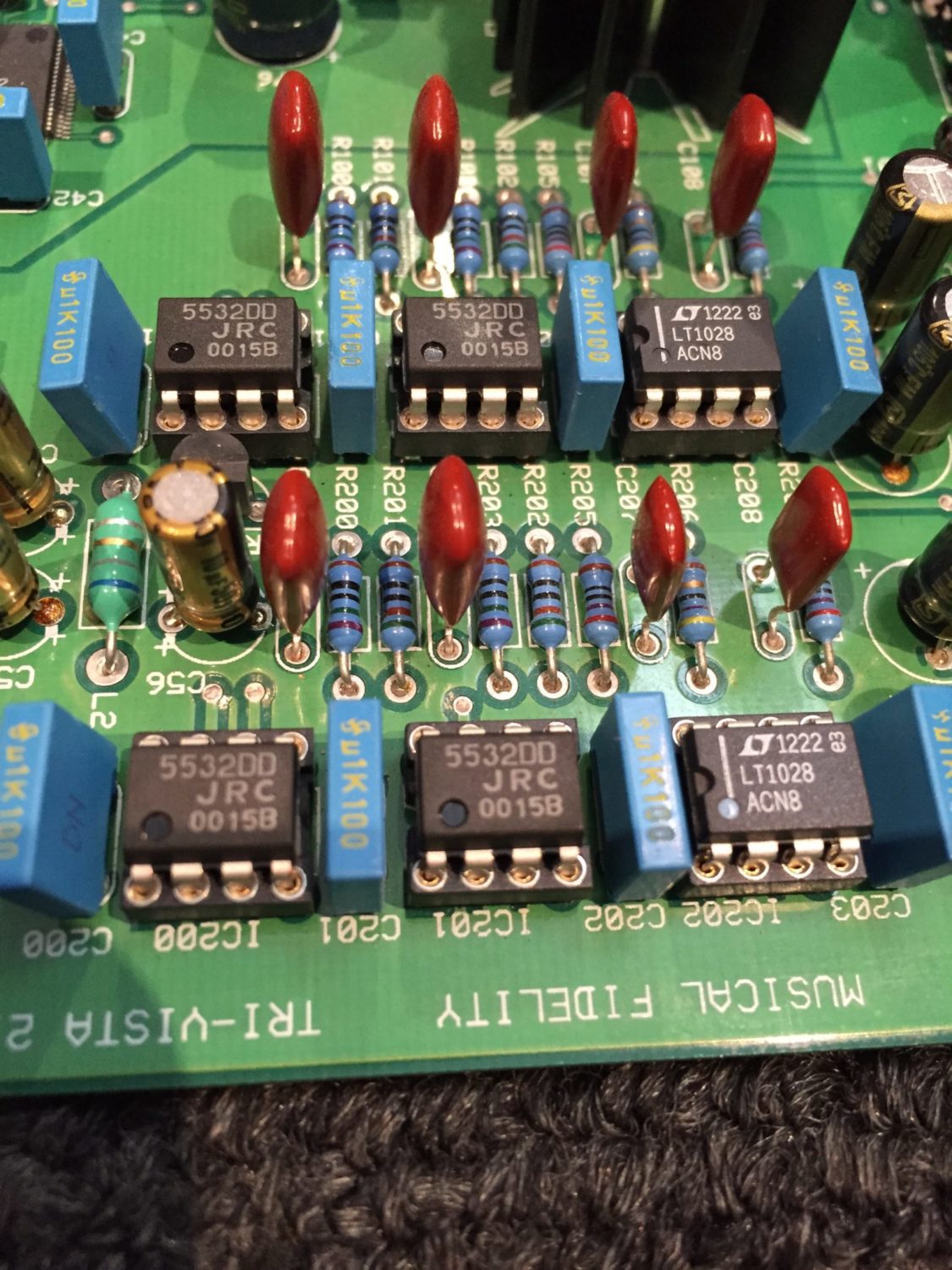 More Information
Check out my video and article and to find out about the extensive modifications I've made to this unit. Suffice it to say that this would have to be the best sounding Tri-Vista 21 out there, and this was already an extraordinary DAC.
As always, this unit is immaculate, in virtually unmarked, pristine condition. The value of parts and modifications alone is around $1000. Fully insured shipping to anywhere is available, using Pack and Send.
Priced to sell at just $1750, don't miss this opportunity to own this rare and legendary upgraded Tri-Vista 21 Upsampling Tube DAC.