Liquid Audio cares for all hi-fi stereo gear including budget hi-fi, from 1970 onwards.
It's true that many of my posts focus on rare and desirable hi-fi equipment. People like reading about that gear and I certainly enjoy working on it. In reality though, I love working on all hi-fi gear, including budget hi-fi equipment like you see here.
Affordable gear from the 1980s is some of the most satisfying to work on and own. Case in point, these pieces, owned from new, by two lovely local families.
The Equipment
We'll look at three budget hi-fi components here. The Marantz SR-140 receiver (a tuner and integrated amp in one box) and Marantz TT-130 belt-drive turntable came from one customer. The second customer owns a Marantz TT-151 belt drive turntable.
This is modest equipment for sure, but consider for a moment that these three pieces of early '80s budget hi-fi have come to me for their first service – EVER! Do you think affordable modern gear will last for 35 years without a service..?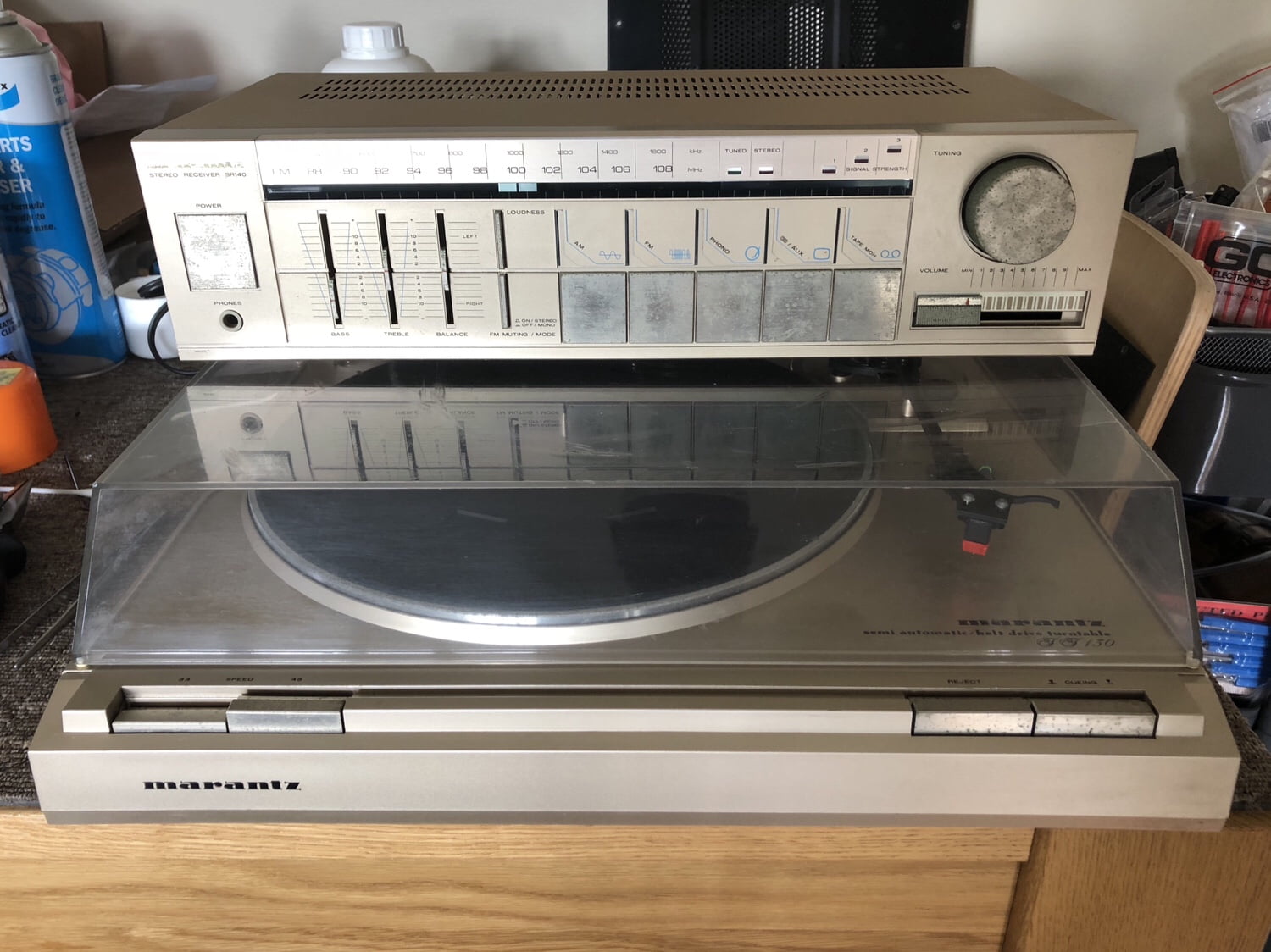 The TT-130 turntable was dead. She needed a new belt and ground lug, plus a complete clean and lubrication. I also fitted a pre-owned Japanese cartridge, because both supplied styli were toast. After I cleaned the chassis, removed the residue from the old belt, lubed and adjusted everything, she came back to life. With the new cartridge fitted, she now plays a record superbly, better than a new $500 entry-level turntable.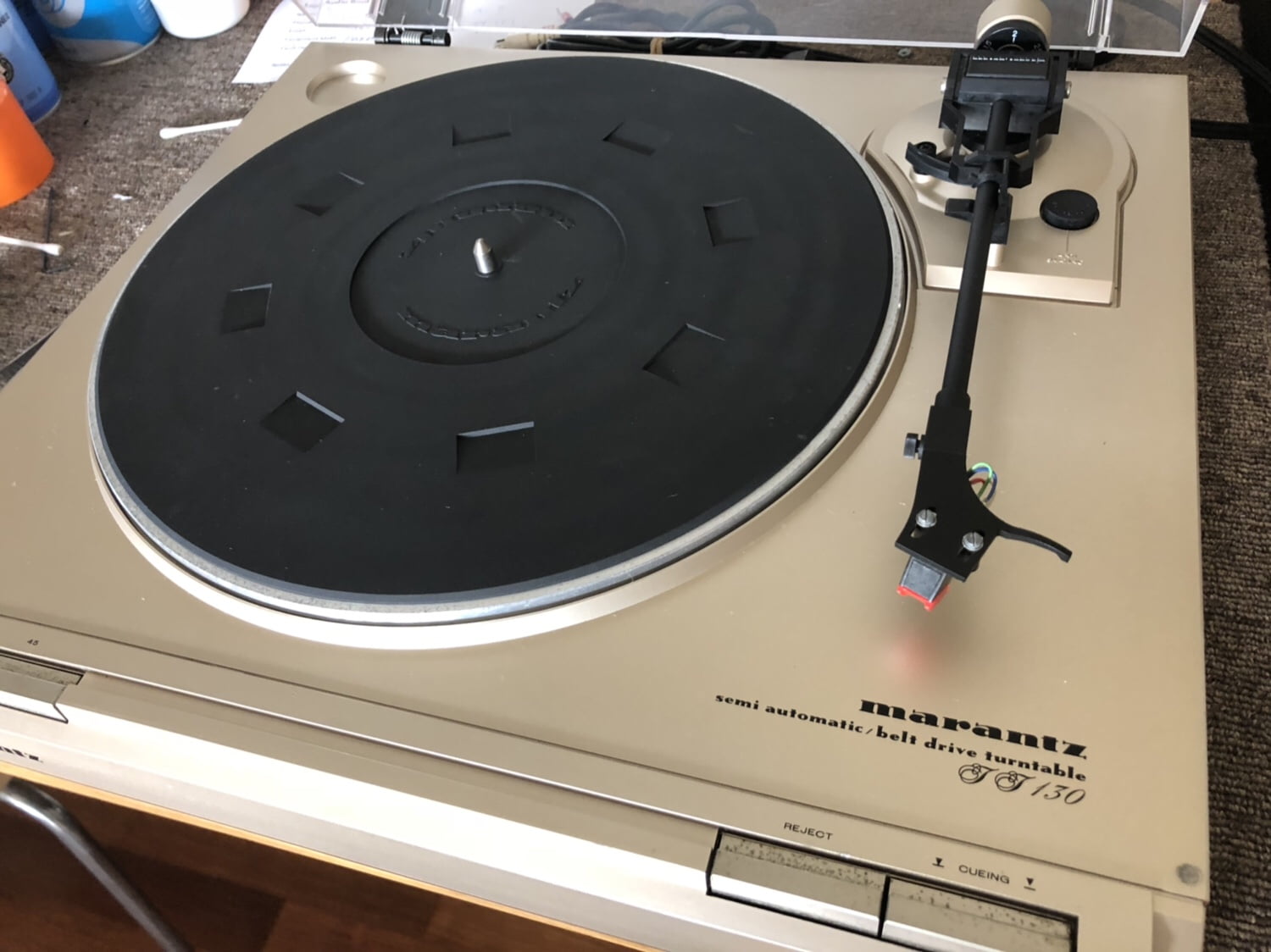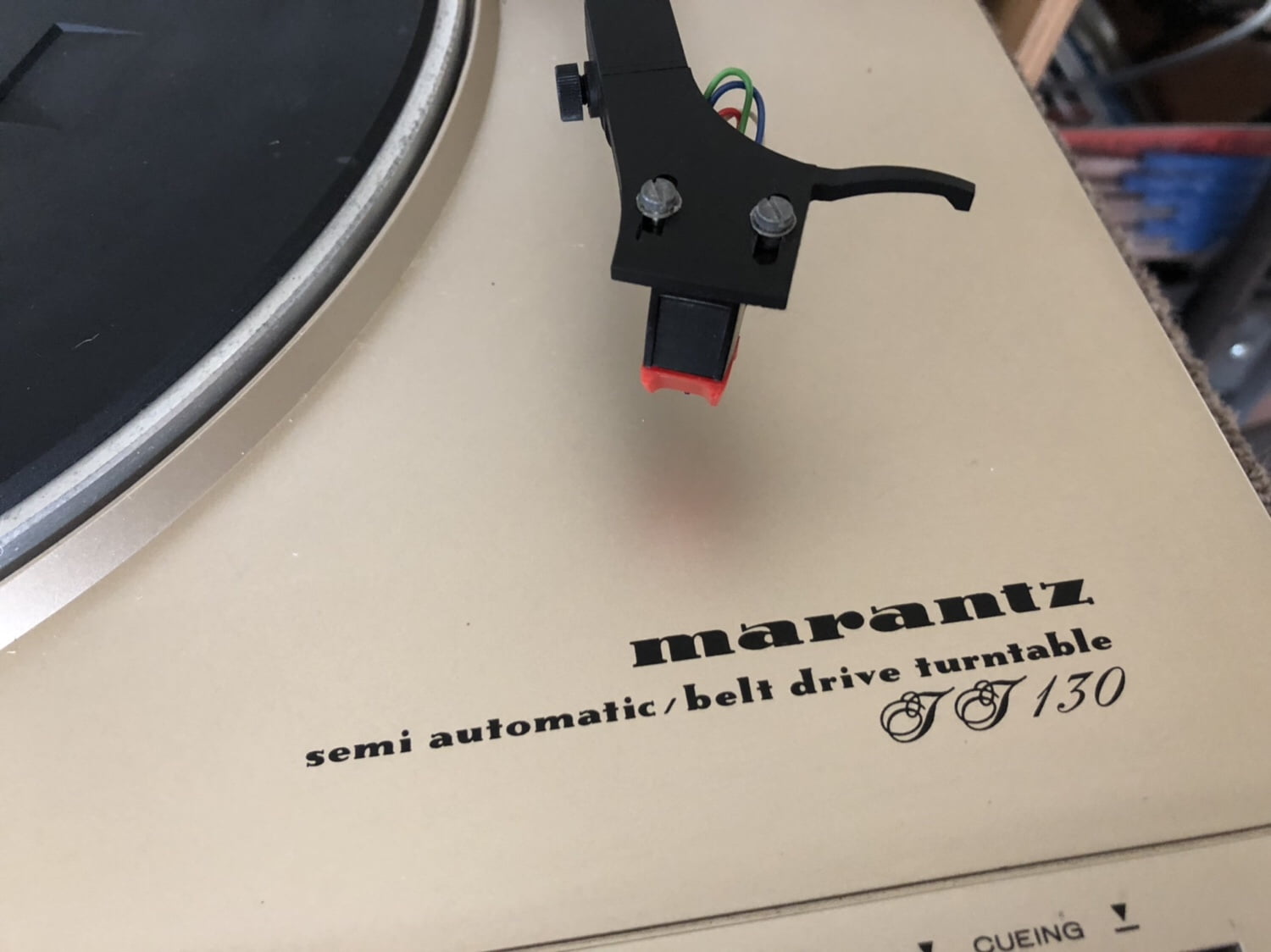 The SR-140 receiver needed a thorough cleaning, lubrication of the tuning mechanism and dial pulleys, bias current adjustment and cleaning and lubrication of the switches and controls. Both gold pieces were filthy. I cleaned them up as best I could and I think they came up well.
The Marantz TT-151 is very similar to the TT-130. This TT-151 also needed a new belt, ground lug, lubrication of the motor and spindle bearing, and a repair to the tonearm return mechanism. The arm wasn't returning all the way back to the arm rest. The deck also wasn't shutting off at that point, so I made some internal adjustments to the registration of the switch/actuator and resolved the issue.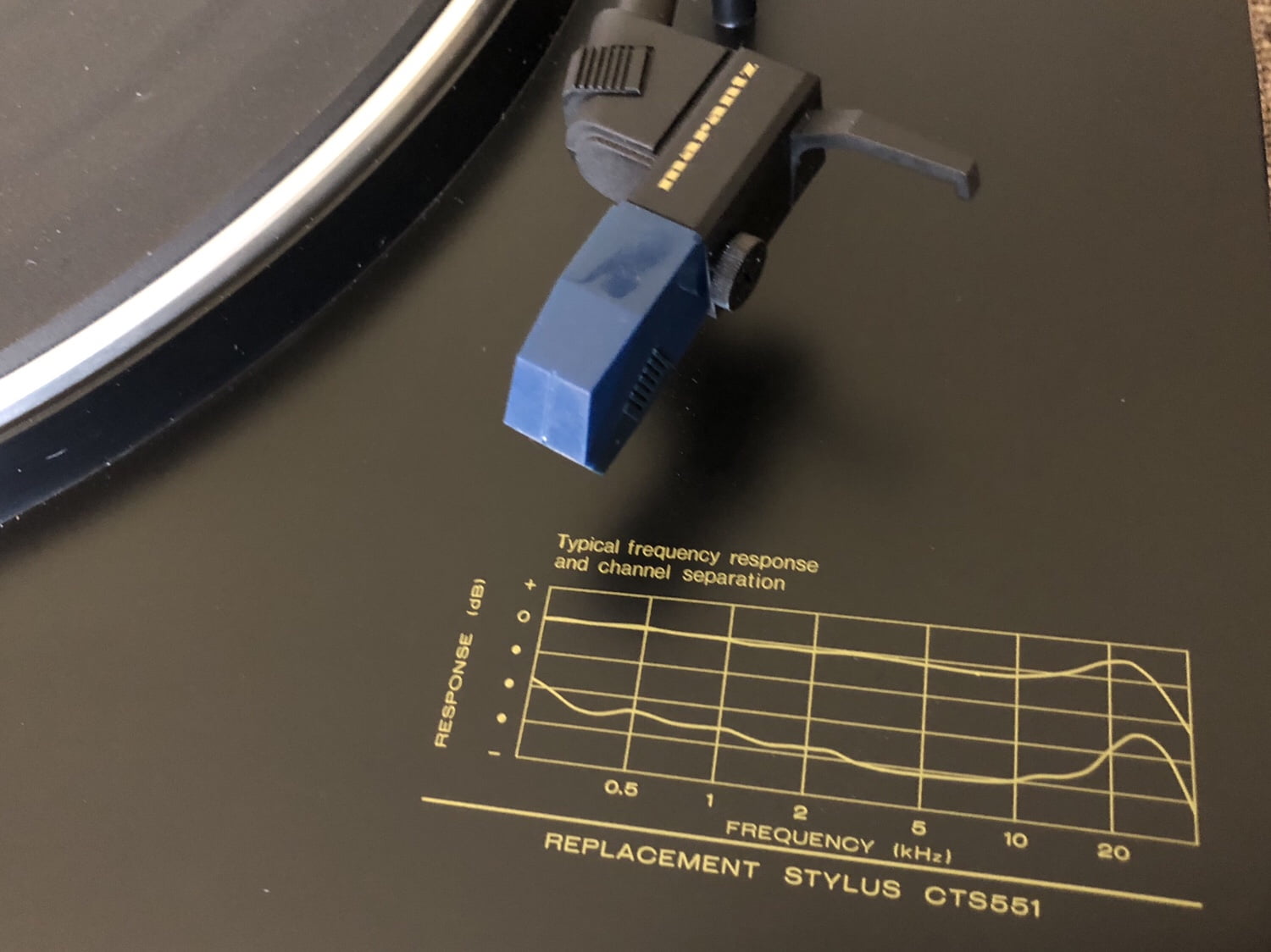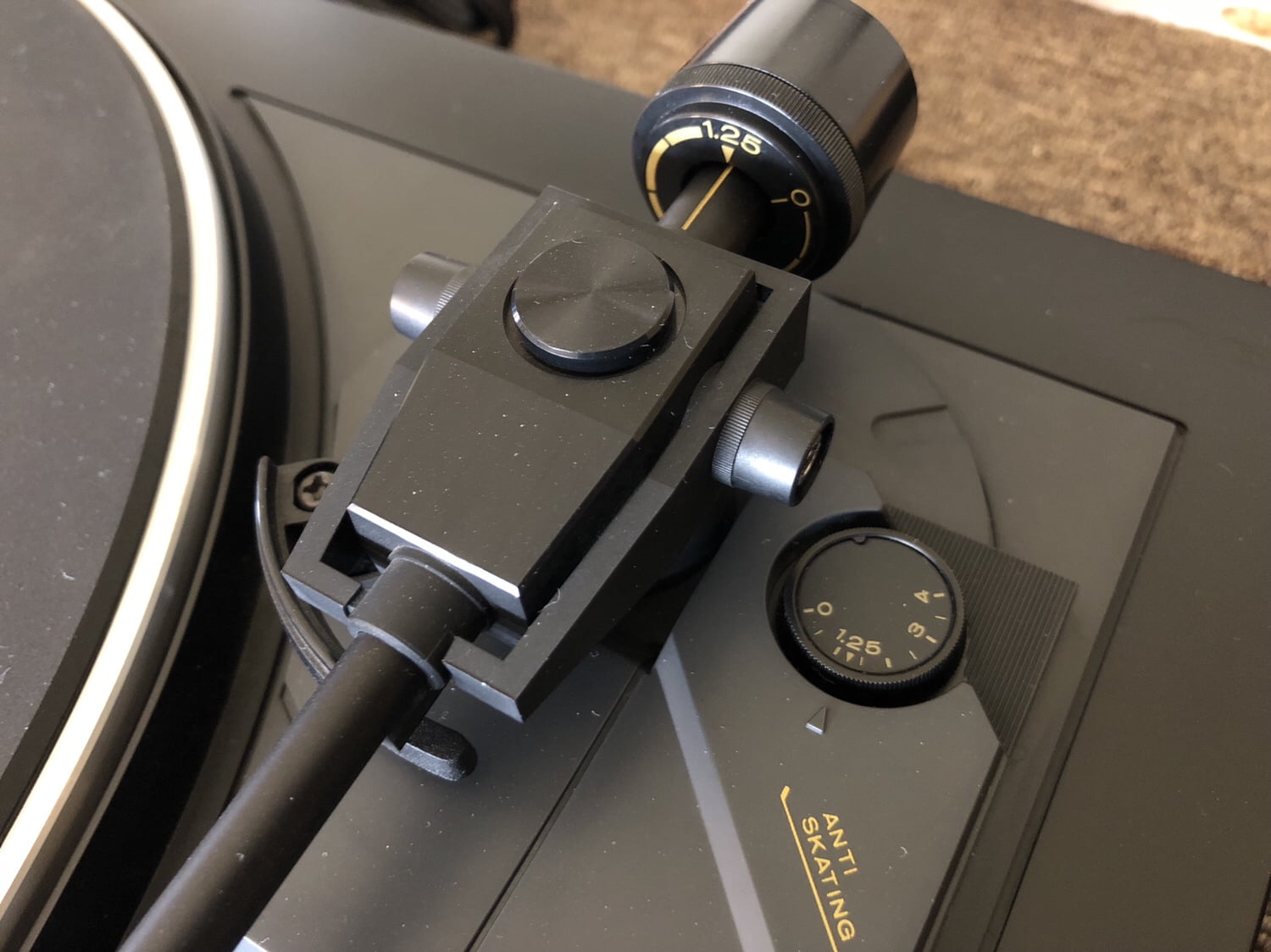 It's perhaps worth mentioning that we can all get caught up in pursuing the higher end of hi-fi, but at what cost? Expensive amplifiers blow up and are costly to repair. Super-turntables are often temperamental. These basic Marantz pieces still tune in stations and play records really well after all these years.
The TT-130 and TT-151 turntables for example are better than anything I've seen new for $500. Factor in the say $100 needed to buy any of these pieces and it's not hard to see the value. Proper vintage hi-fi that's better than modern gear and costs less – what an incredible thing!
Satisfying Work
It's worth noting that these services and repairs are very affordable, costing far less than the new price a junk turntable or receiver. The best part for me is seeing the looks on this family's faces when they collected the system, and hearing the appreciation in the voices of the owners.
The owners of the gold system have given it to their daughter and were thrilled to see the receiver and turntable cleaned, serviced and working properly again. The owner of the black TT-151 has given that to his son. Wonderful stuff, it made my day!
Some feedback from the owners:
Hi Mike,

Very pleased that you have done an amazing job getting our much-loved vintage Marantz back together and operational!! It will be much utilized now that its working again…fab stuff!! Bummer about the stylus but thanks for coming to the rescue there!

Many thanx for all your efforts!

Christine
Get in touch if you'd like me to take a look at your cherished hi-fi gear, budget or otherwise!