The lovely Technics SU-V8 has to be one of the most beautiful amplifiers from the golden age. As part of #TechnicsMonth, let's take a closer look at the classic SU-V8 integrated amplifier.
Yep, it's #TechnicsMonth at Liquid Audio and what better way to start than with the Technics SU-V8? What #TechnicsMonth is exactly, I don't know, but I'm going to focus only on Technics for the next couple of articles.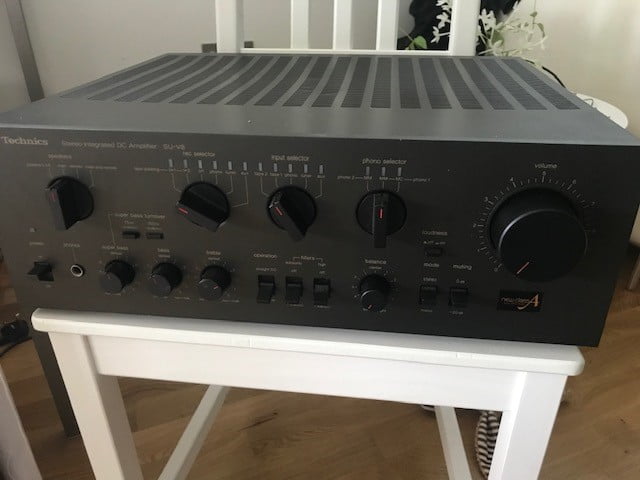 Before we go too much further, feel free to watch my accompanying video on this SU-V8 clean, repair and service:
Features
The Technics SU-V8 was the top integrated amplifier from Technics in the early '80s. The 110-Watt-per-channel beauty featured some of the buzz-tech so typical of the time like 'New Class A' which isn't class A, and 'Super Bass' which boosts the bass. As with most of these features, leave it turned off.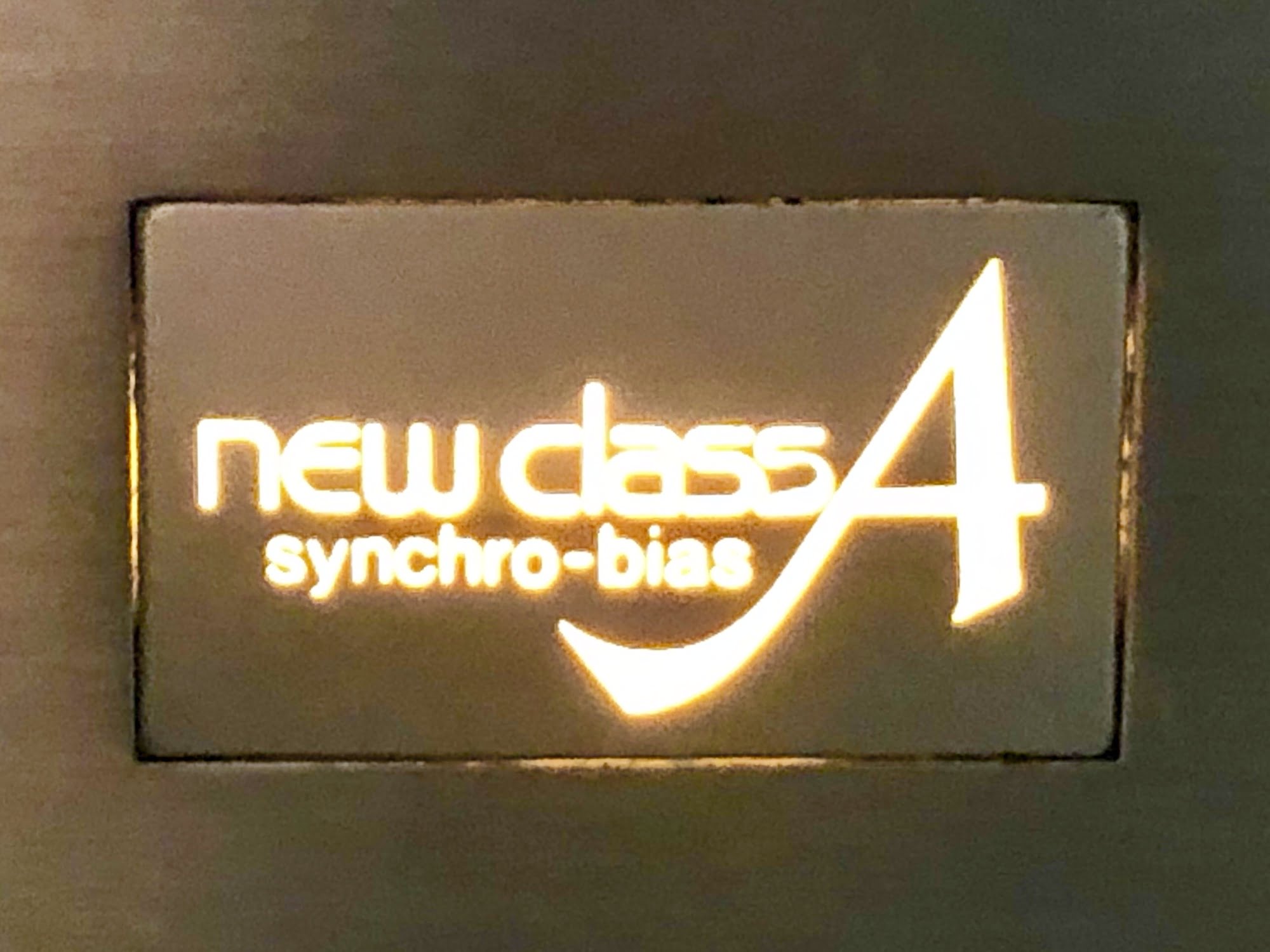 This stunning silver amplifier has gorgeous machined aluminium knobs reminiscent of Accuphase gear and every switch and control feels solid, smooth and secure. It's also a great-sounding amp, solidly built and very serviceable. The SU-V8 is the kind of amplifier you might buy and keep for a really long time.
Anyhow, Technics was really in its stride during this era and consistently producing some of the sexiest looking and sounding hi-fi gear. Who could forget the futuristic SL-10 linear tracking turntable for example? The SU-V8 was the amp that matched the SL-10 and the other gear they sold, like the SB-8 honeycomb speakers.
You can read more about the SU-V8 at the Audio-Database entry for the amp and don't forget to check out the awesome brochure @ HiFi Engine!
Technics SU-V8 Specifications
(adapted from Audio-Database)
Form

Integrated DC amplifier

Line Level Specifications

Effective output power

110W/ch (8 ohms)

THD

0.003% (-3dB, 20Hz – 20kHz)

Power bandwidth

5Hz – 100kHz

Frequency response

DC-20kHz+0 -0.1dB
DC-150kHz+0 -3dB

TIM

Too low to measure

SN ratio (IHF-A, DC)

106dB

Noise (straight DC)

550uV

Damping factor (8ohms)

60

Load impedance

main or remote: 4 – 16 ohms
main + remote: 8 – 16 ohms

Other Specifications

Input sensitivity

Phono MM: 2.5mV / 47 kohm
Phono MC: 170uV / 47 ohms
Line: 150mV / 47kohm

Phono SN ratio

MM:88dB
MC: 71dB (250uV input)

Phono frequency response

30Hz – 15kHz, +/- 0.3dB

Filter

High: 7kHz – 6dB / oct
Subsonic: 20Hz – 12dB / oct

Loudness control

+ 7dB (50Hz, Volume – 30dB)

General

Year manufactured

1980 – 1984

Power consumption

260W

Dimensions

430 W x 153 H x 351 D mm

Weight

15.7kg
Problems
This poor old SU-V8 suffered so badly from dirt and previous poor service that it hardly worked at all. This is a perfect example of why getting the right service is critical. This thing ran on one channel, buzzed and popped when controls were actuated, protection kicked in all the time and was generally one very unhappy amplifier!
In fact, the grime level in this one was so great that it took me three hours of cleaning and servicing switches, controls and boards, just to remove the goop that had been sprayed into this thing over the years and get her working reliably again!
There are quite a few adjustments in these higher-end New Class A models, so all that had to be attended to as well, plus there was a broken board. For the rest of this article, we'll get her back up and running and chat about why these are such a classic pieces of gear.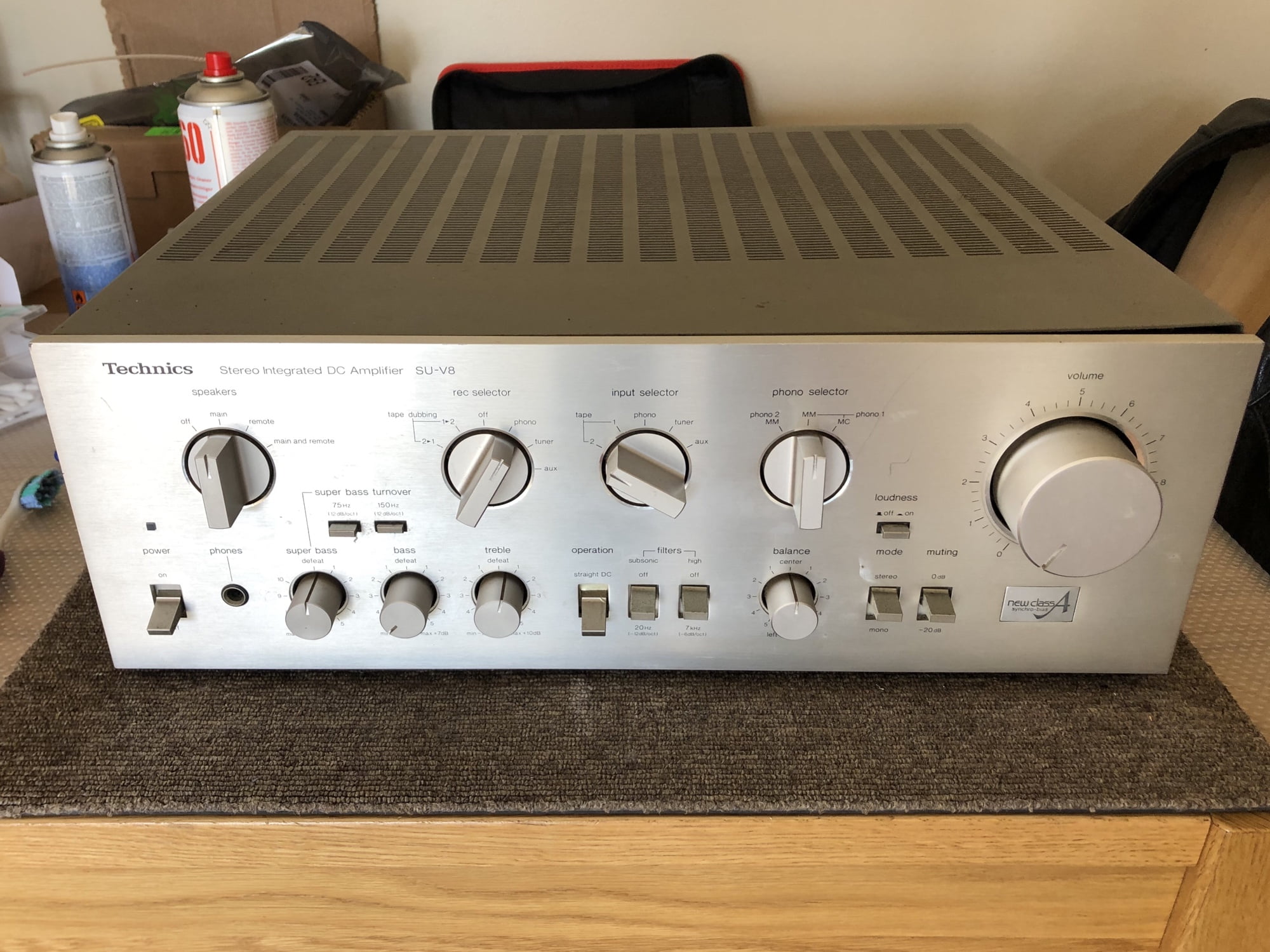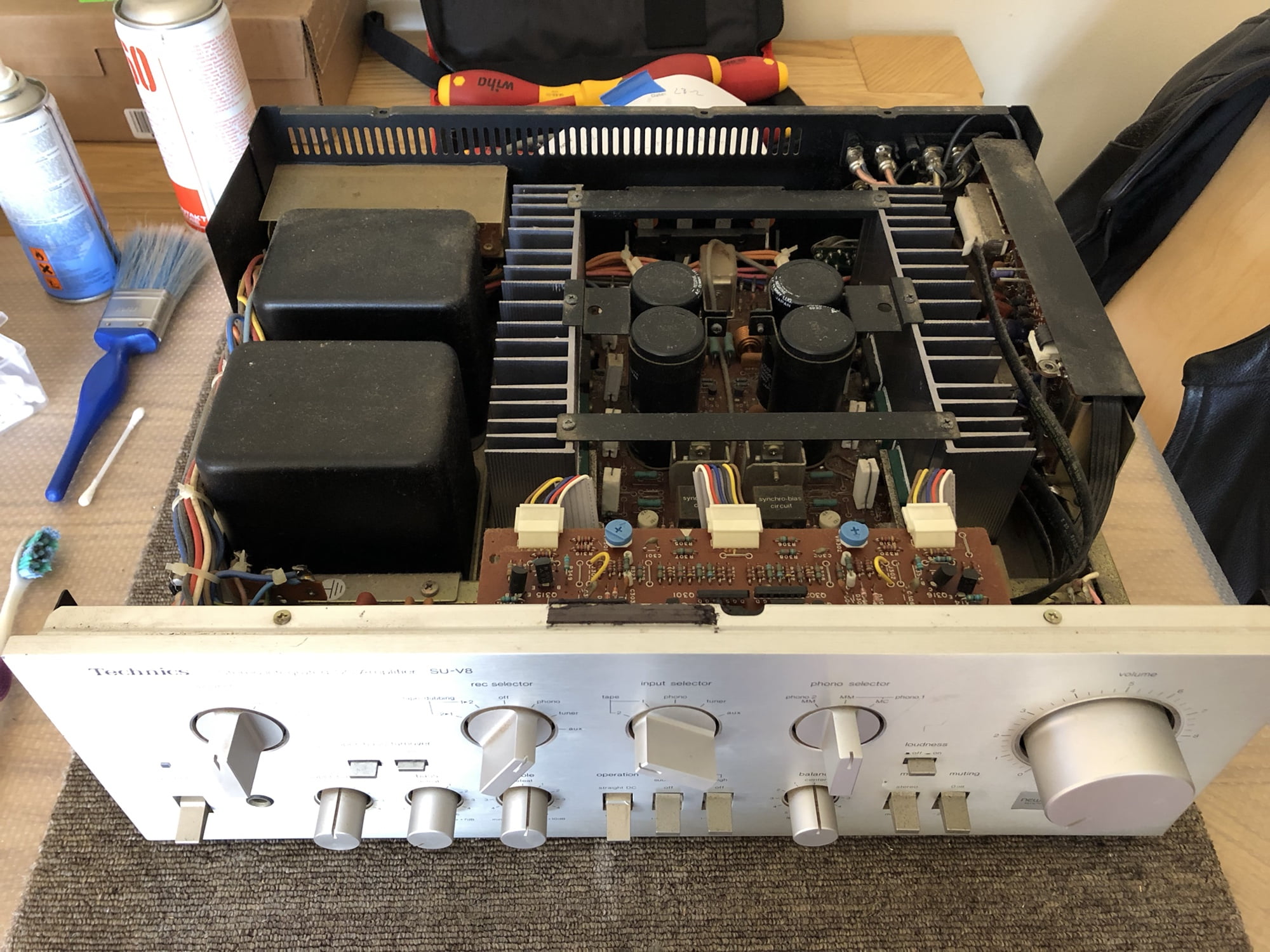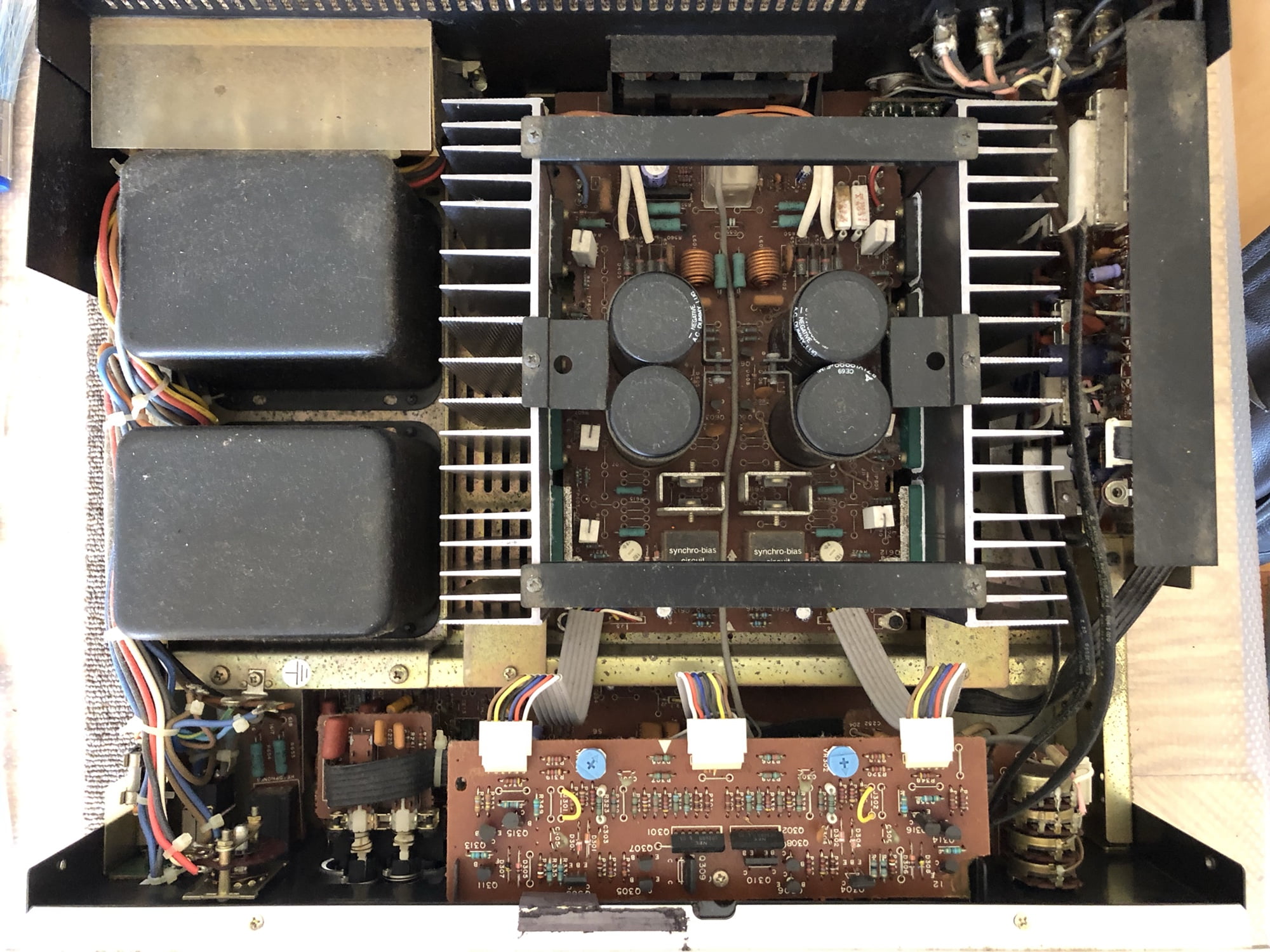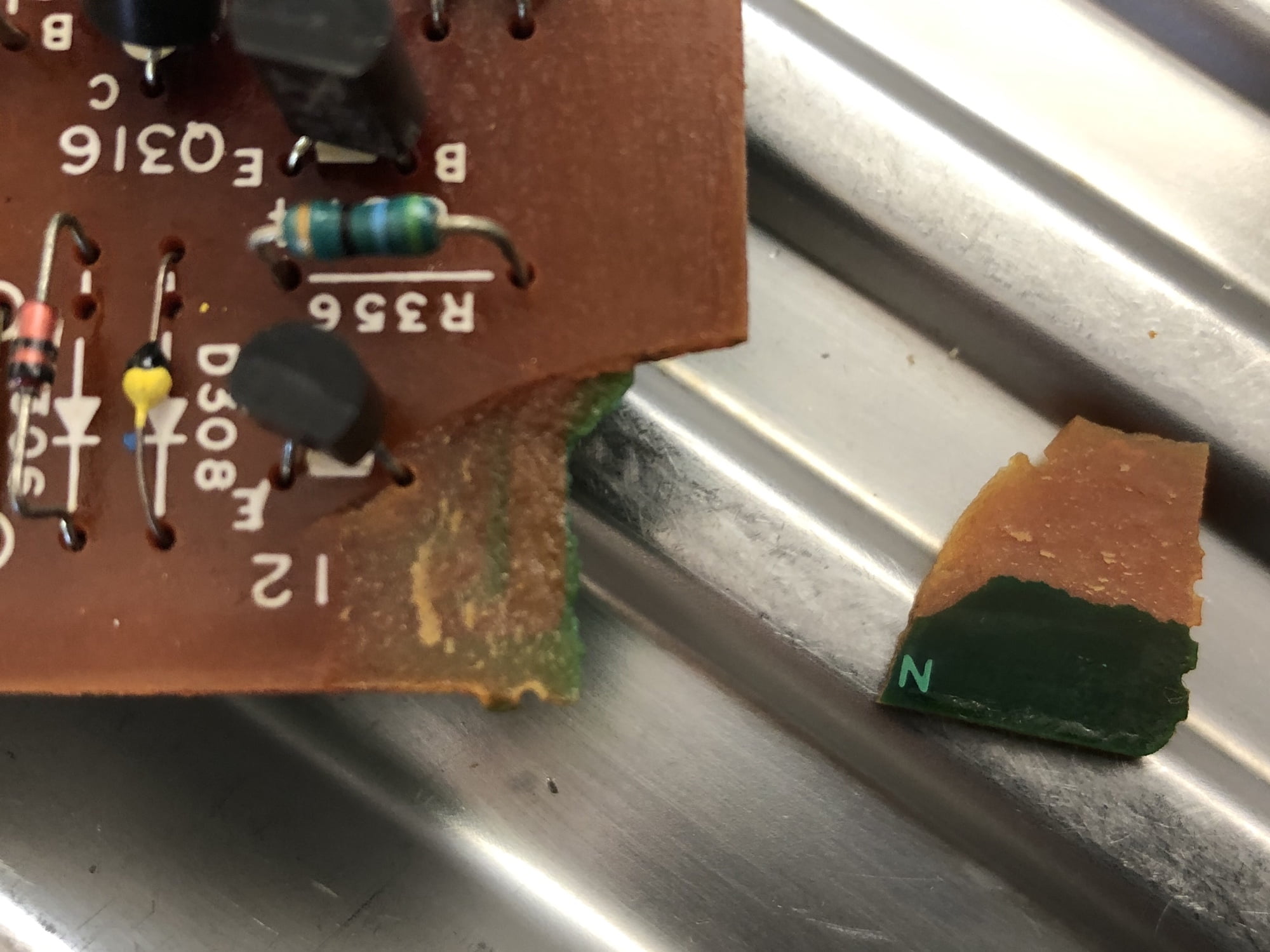 Cleaning
You can't do anything much or even know what's going on until you properly clean a very dirty piece of equipment like this. It's always the starting point when servicing something like this, but it's tedious. Unfortunately, there are no shortcuts.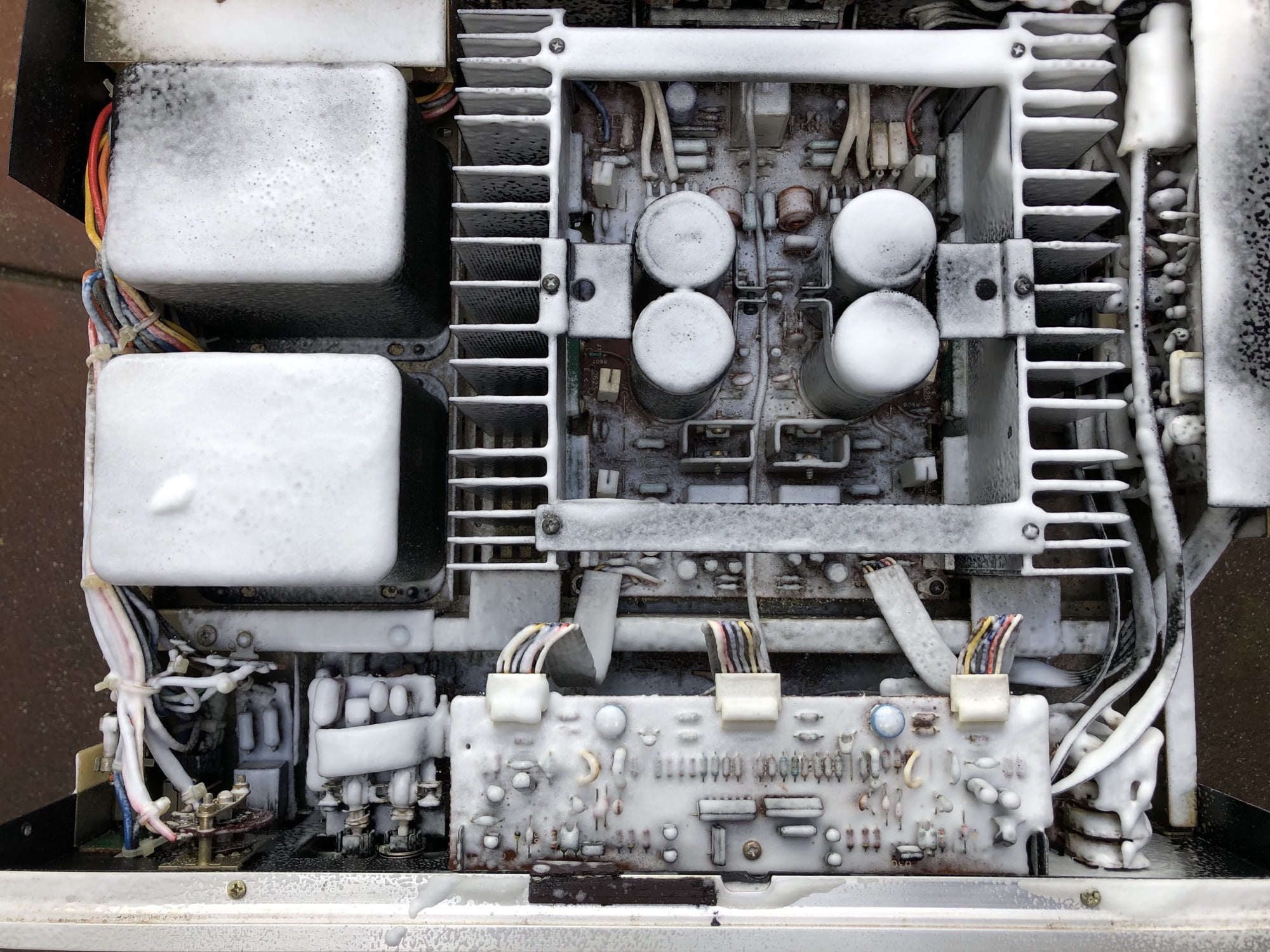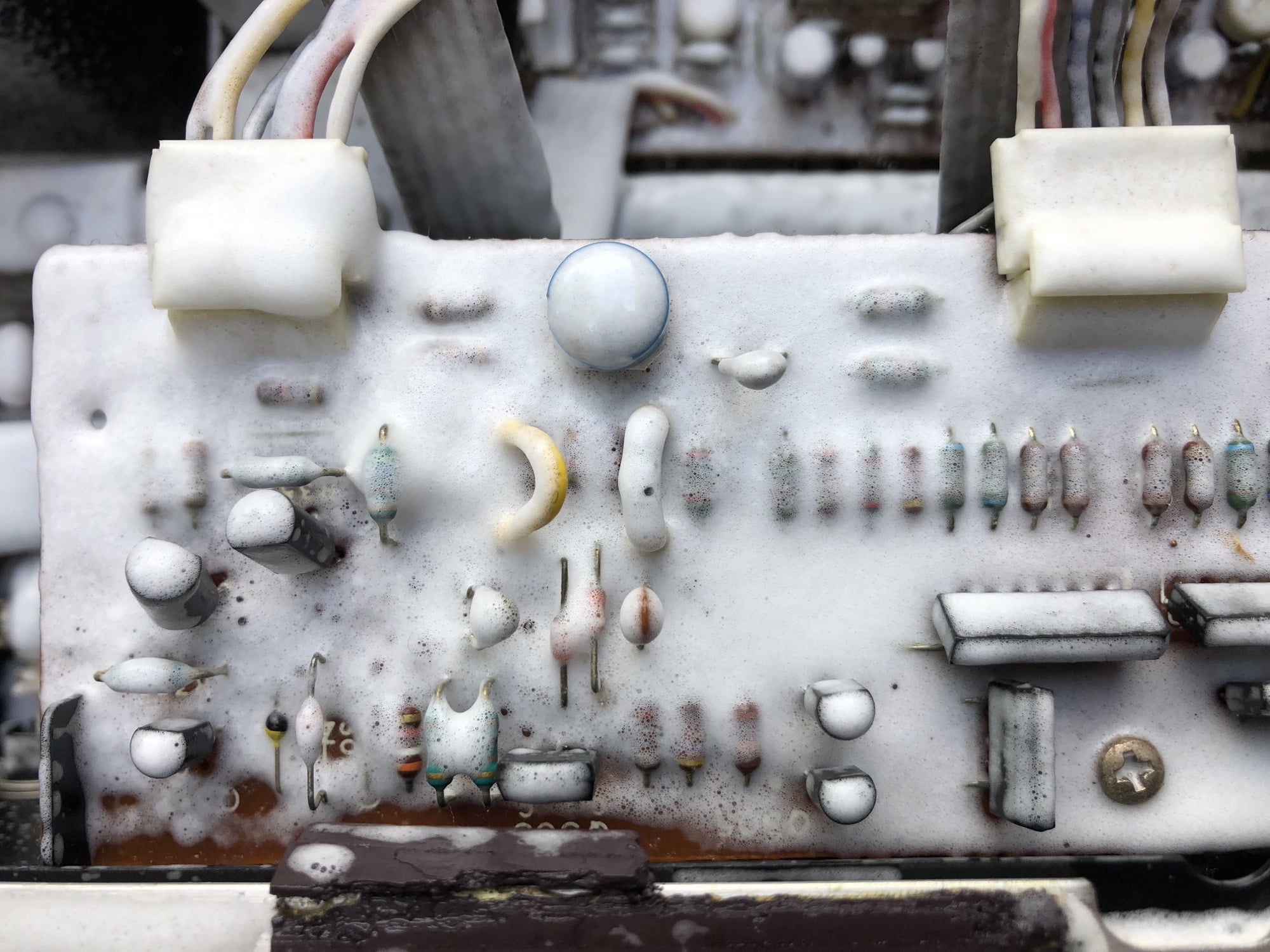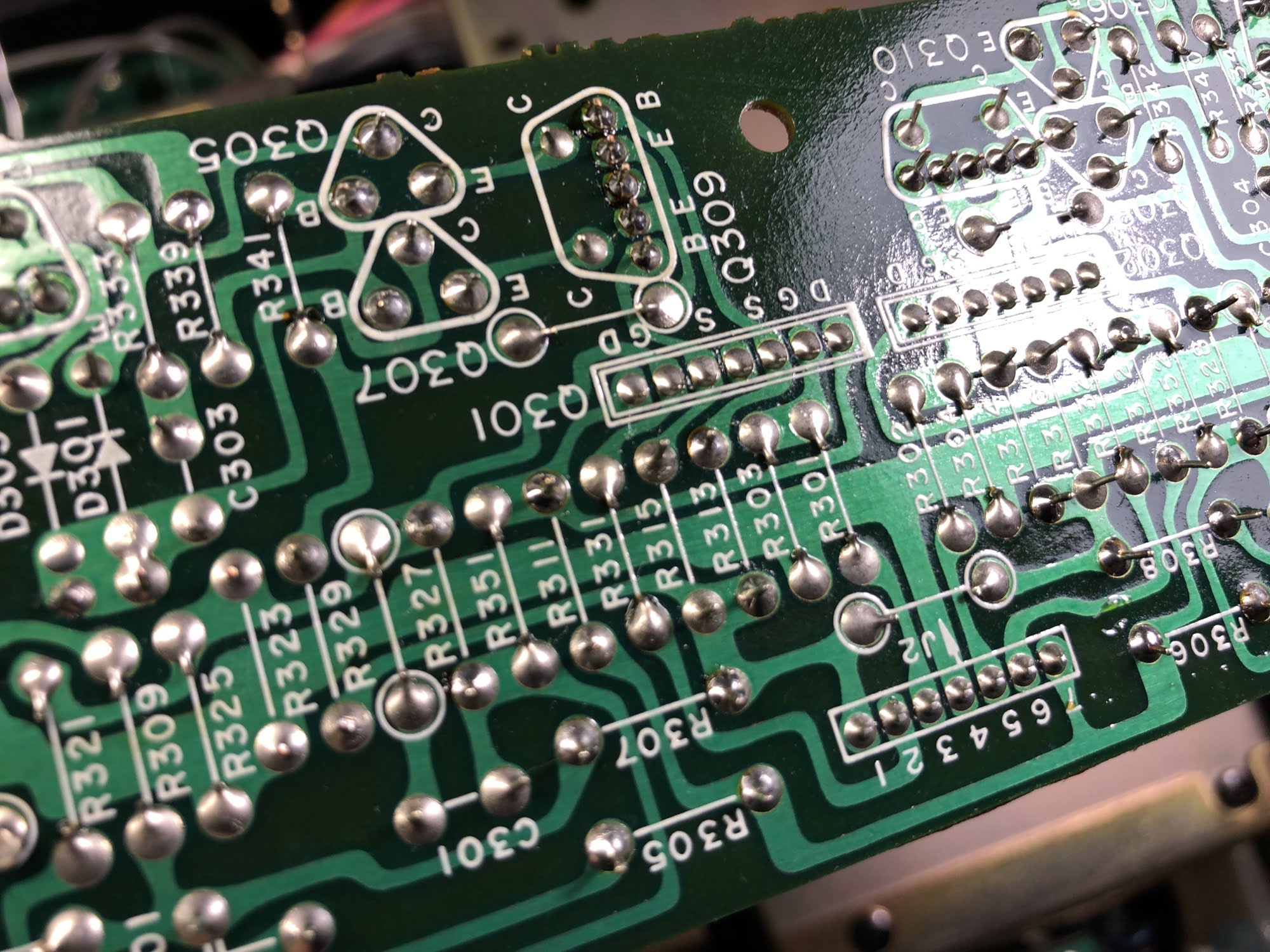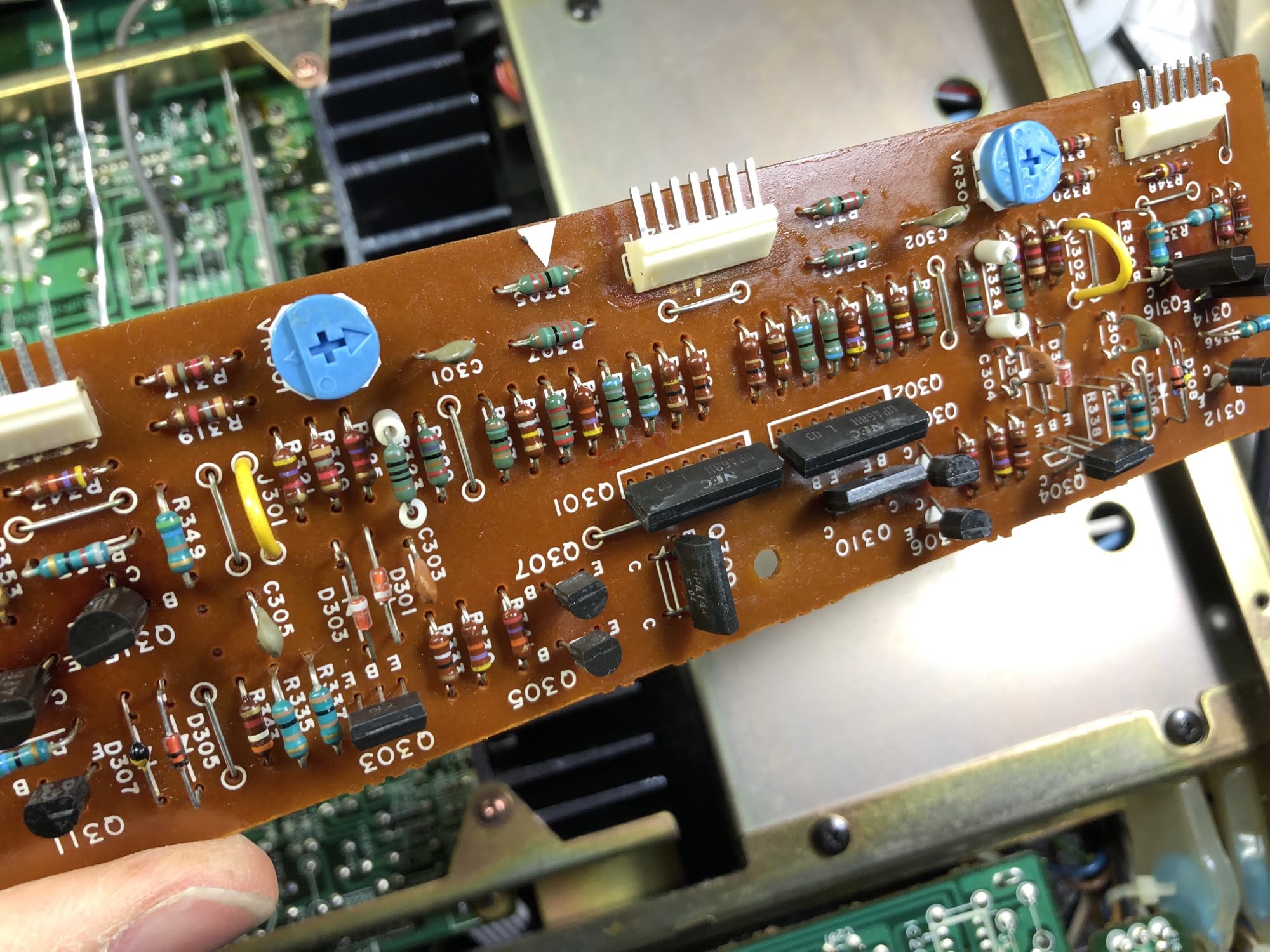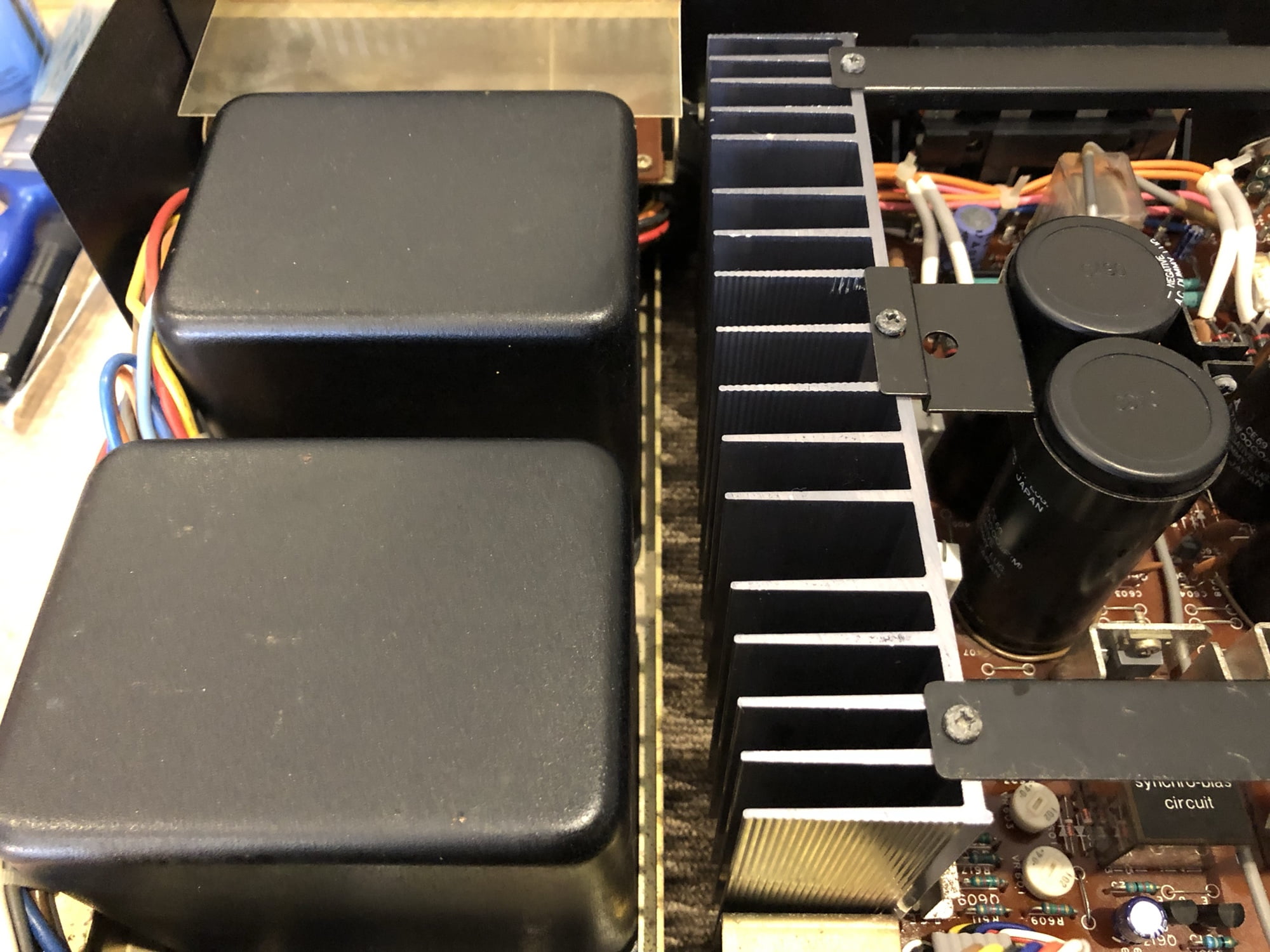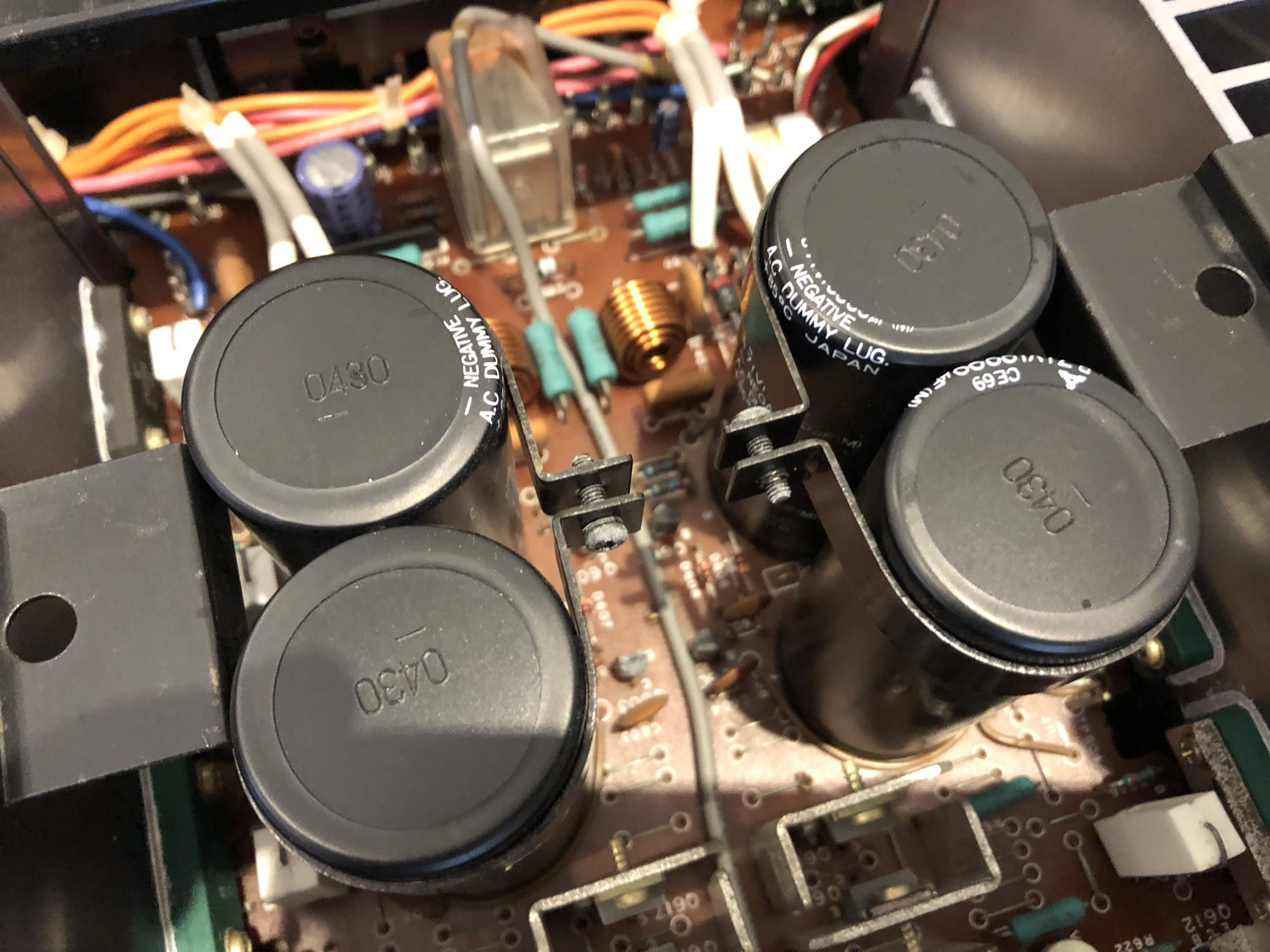 Repairs
Once I've cleaned and dried everything, reworked the boards as needed and thoroughly serviced the switches and controls, I generally start repairing things. In this case, the driver board needed fixing, as did the 'New Class A' logo lighting on the front panel.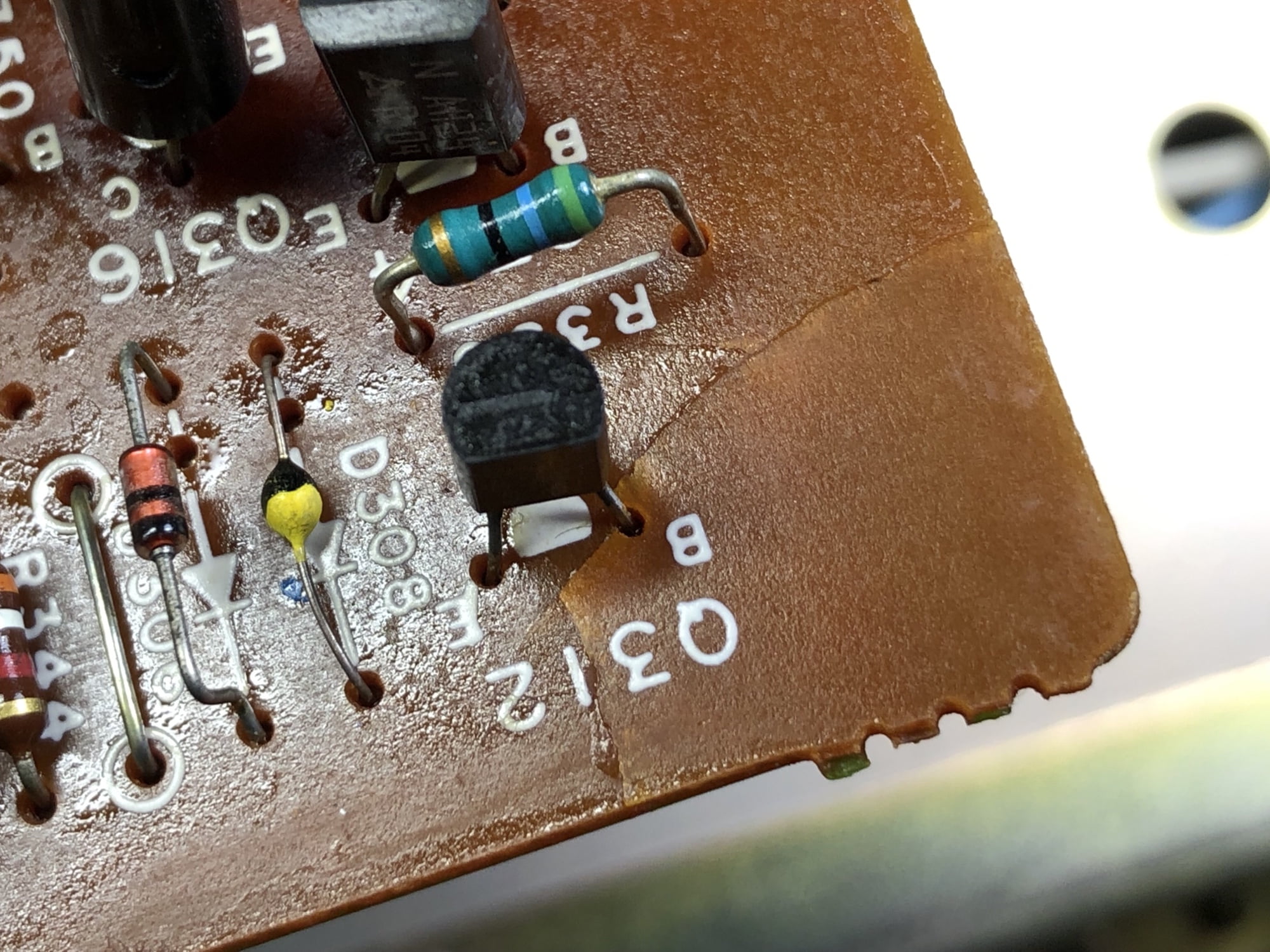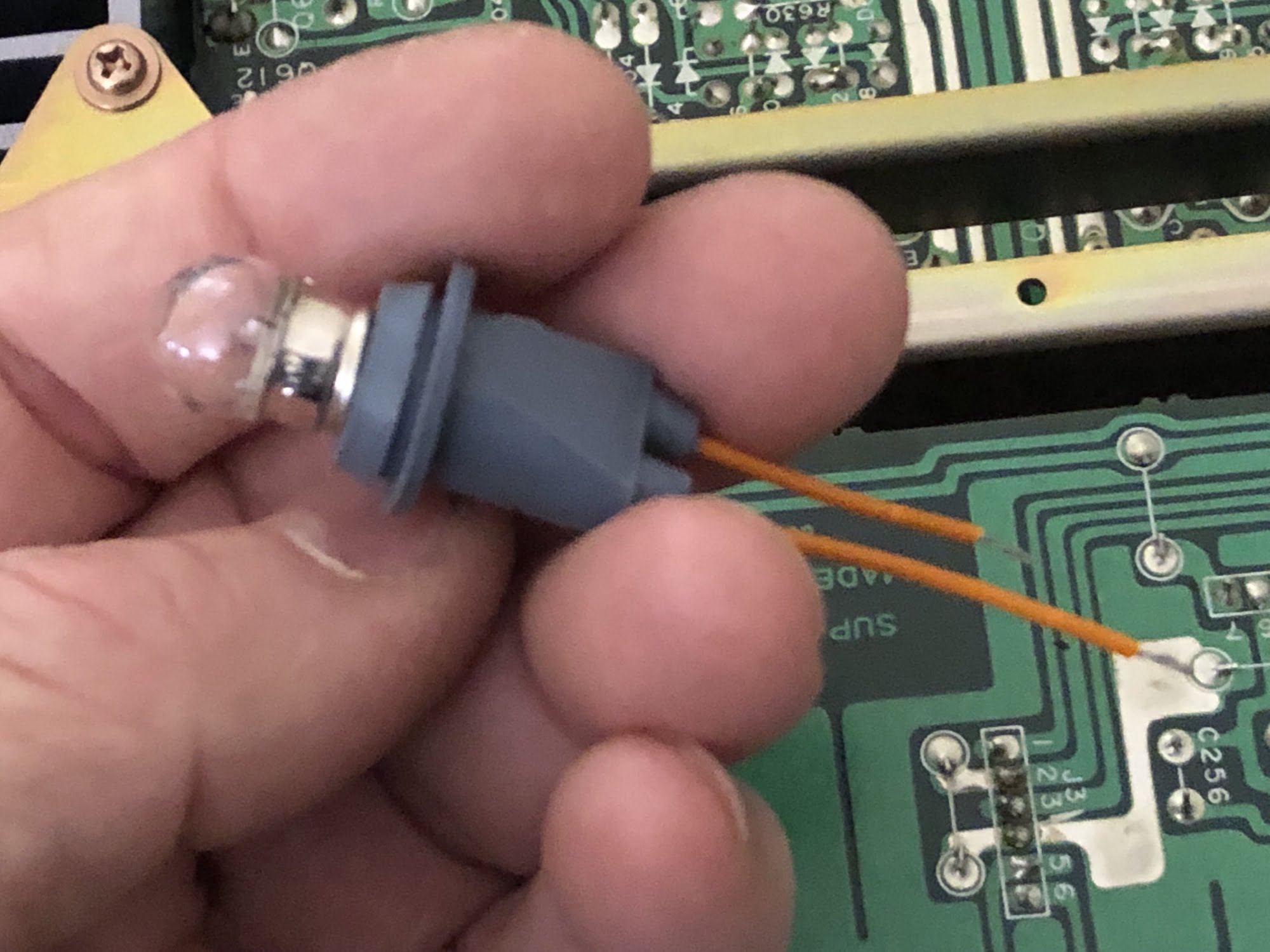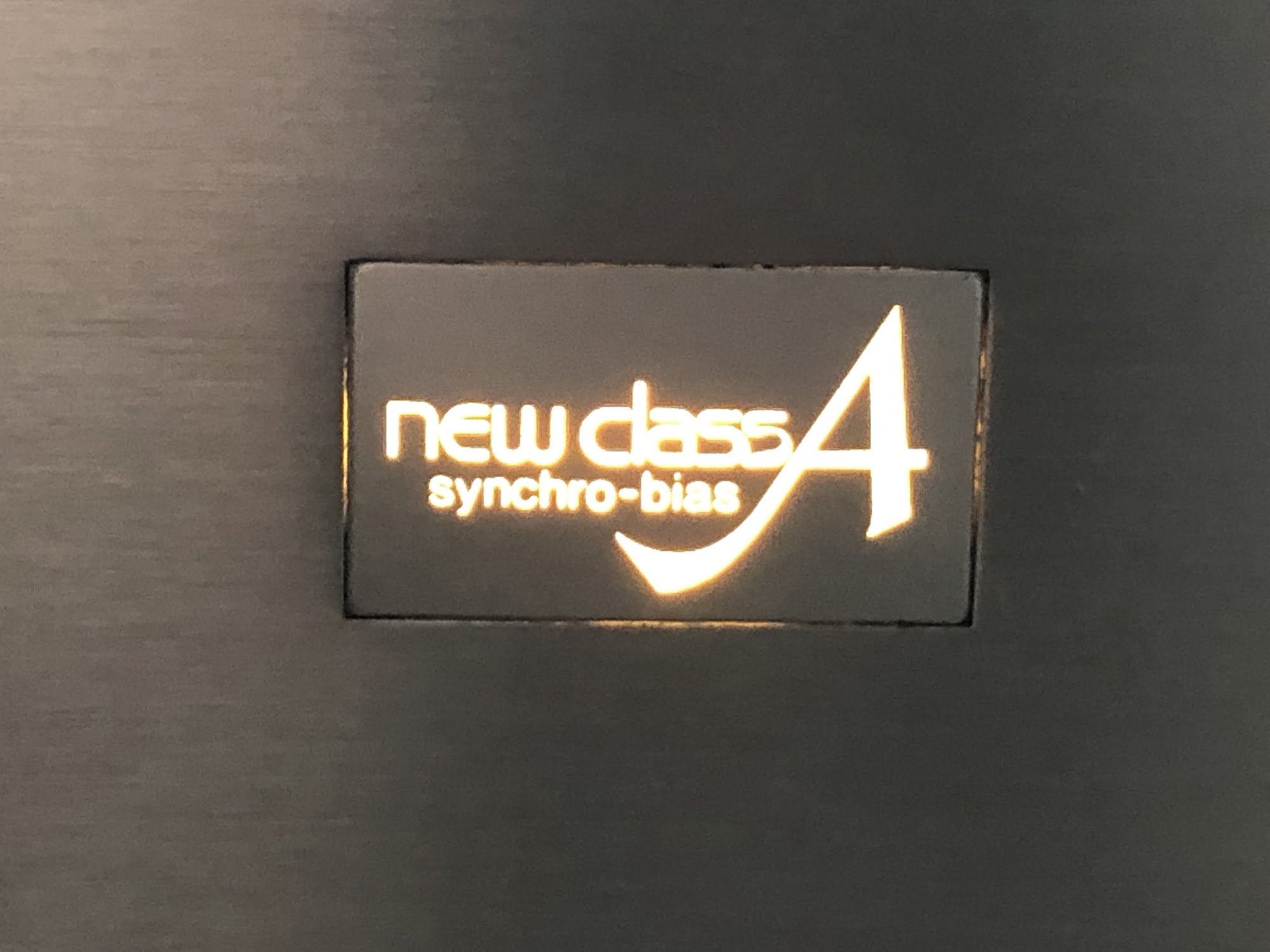 Testing & Adjustment
Once the repairs are done, it's time to allow the amp to warm up, carefully test everything and then make all the adjustments, as per the service manual. For the Technics SU-V8, there are several adjustment steps needed.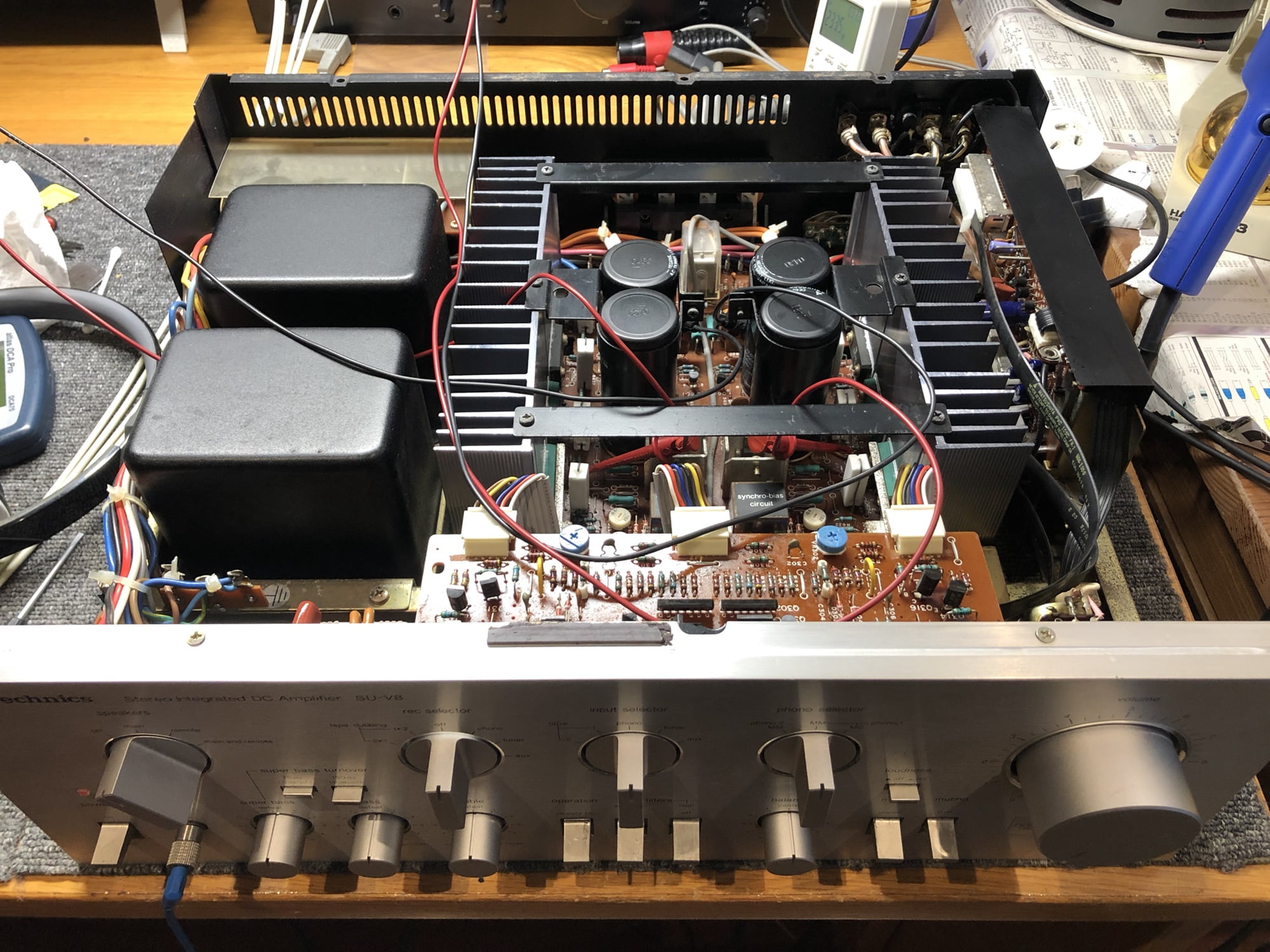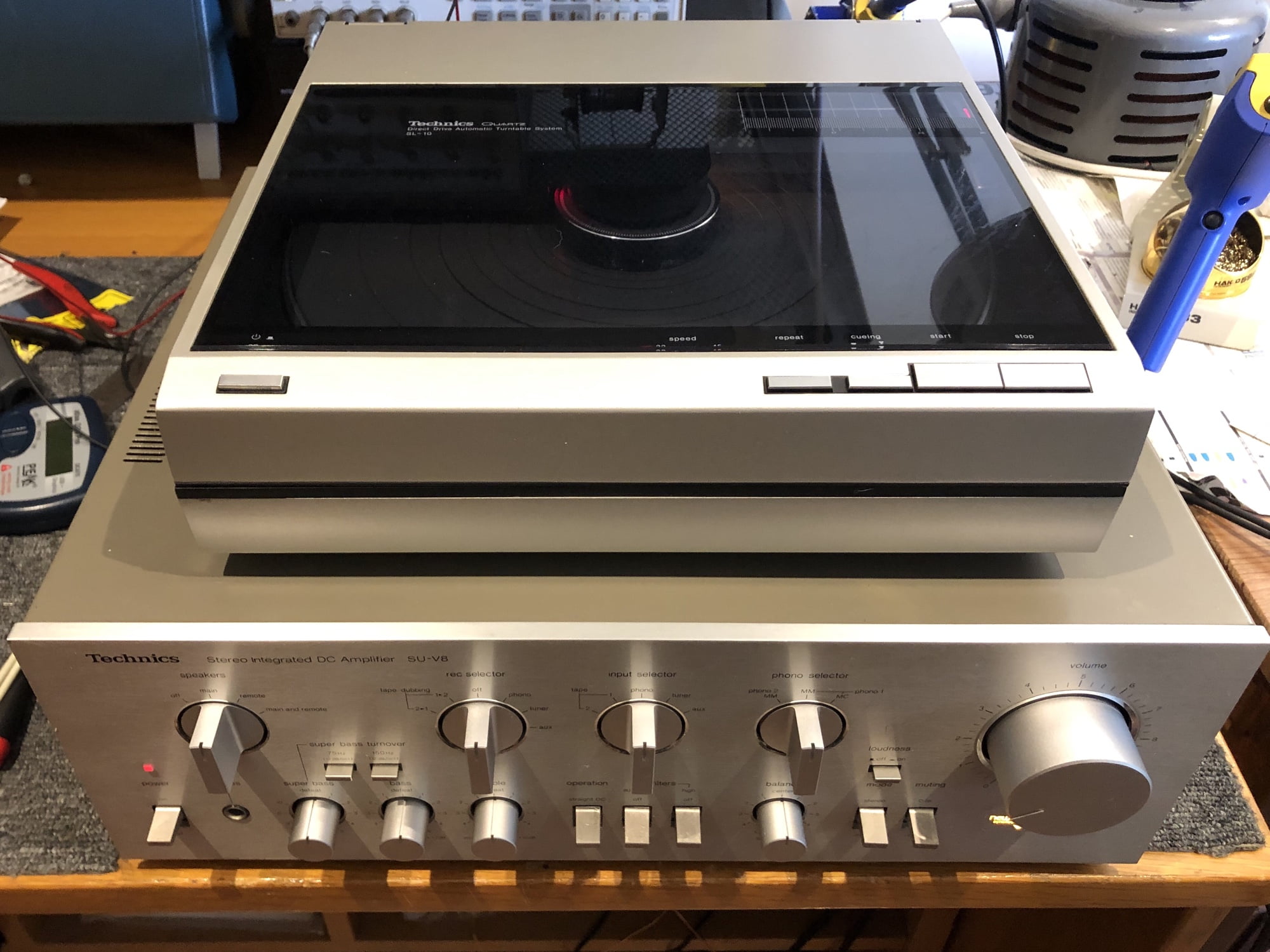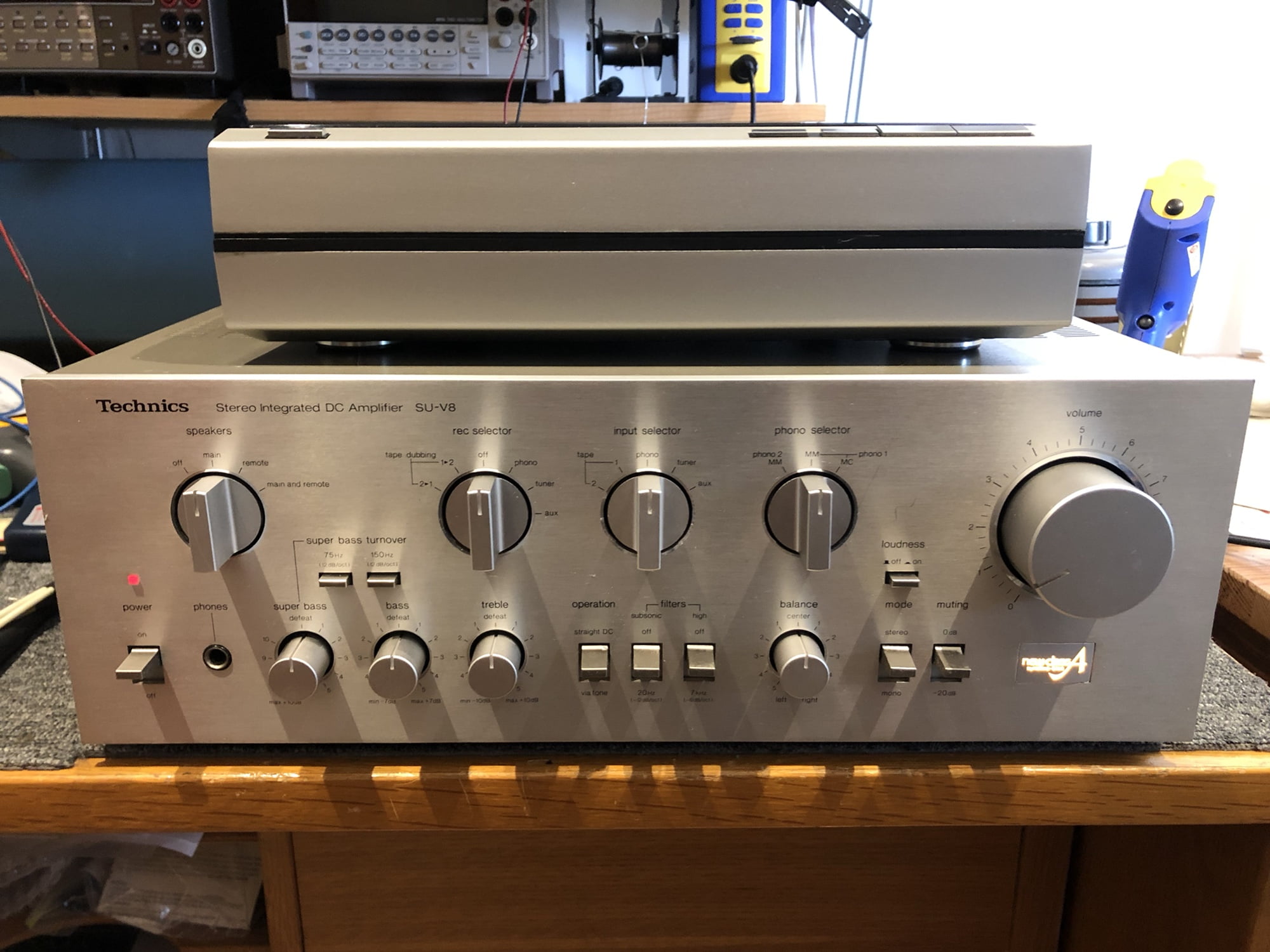 Results
I try to include quotes from owners when they get the gear back, so here's what this lovely owner said when he plugged everything back in:
Wow, this sounds amazing!
This put a smile on my face and he's right, it sounds fantastic, just look at the thing! My customer bought this amplifier for next to nothing because it barely worked. He spent some money having it properly cared for and now has a perfectly working example of an SU-V8, an iconic Japanese hi-fi amplifier. You've got to be happy with that.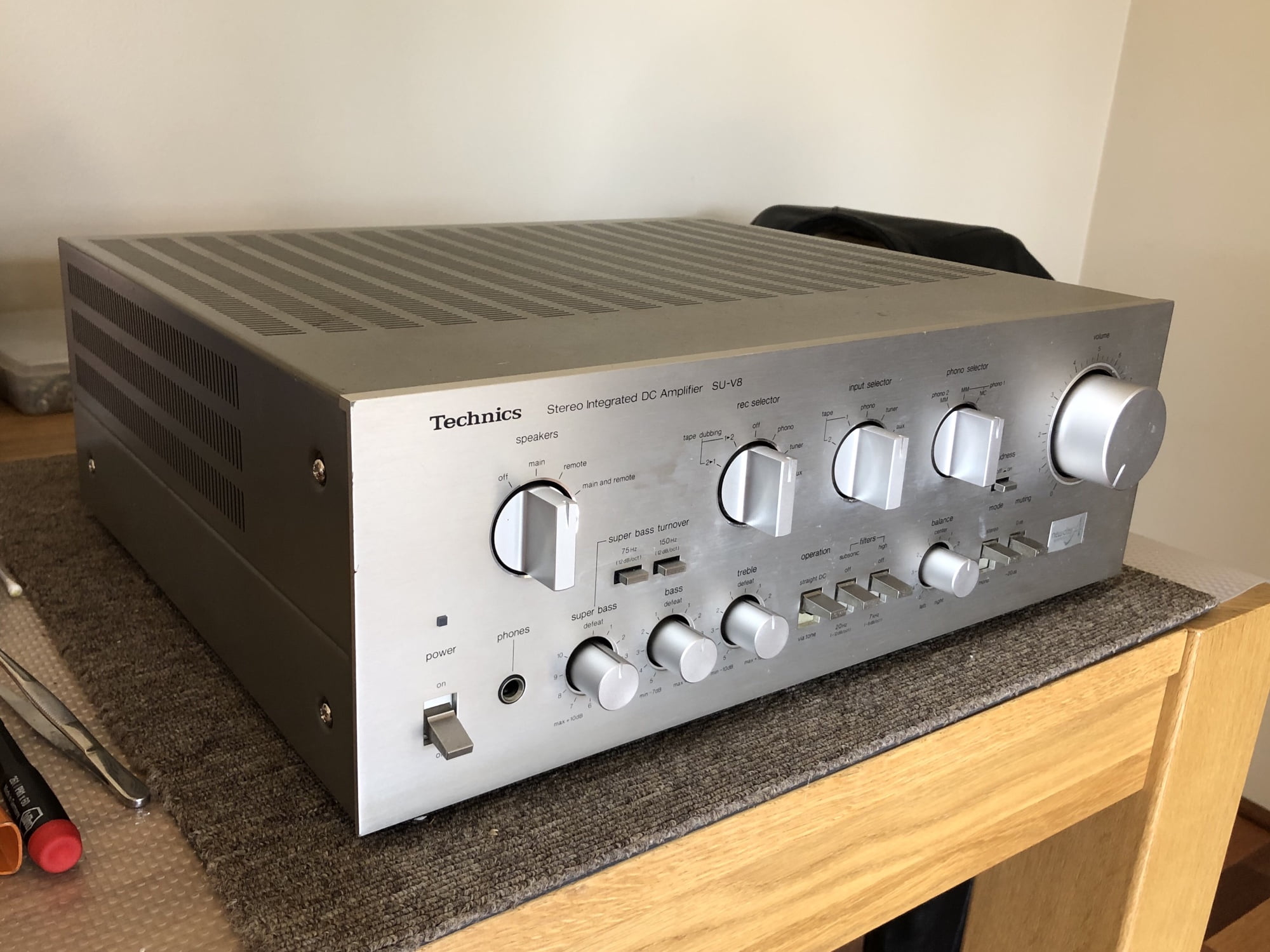 If you would like me to service, repair or restore your Technics SU-V8 or any other Technics amplifier, don't hesitate to get in touch.