How's this for a beautiful amplifier?! I recently repaired and restored this absolutely stunning Marantz 1152DC integrated amplifier, let's take a look.
The Marantz 1152DC is an integrated amplifier from the upper middle of Marantz's range in the late 1970's. The 1152DC and others from this series are very collectible now, thanks to their unique looks, great sound and Marantz's famous build quality. They were quite expensive but came with lots of great features and an excellent phono preamplifier.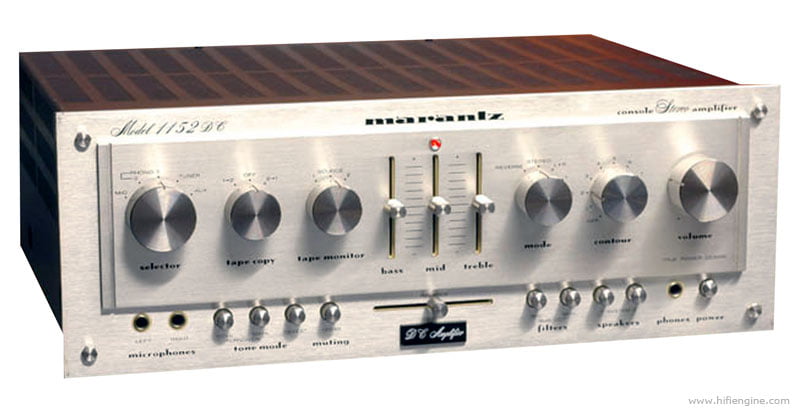 This 1152DC was in almost perfect physical condition, but electrically it was a different story. She was donated to me by her generous original owner, in non-working condition. The unit had visited a well-known Perth electronics repairer at some point, and sadly, was worse off for it.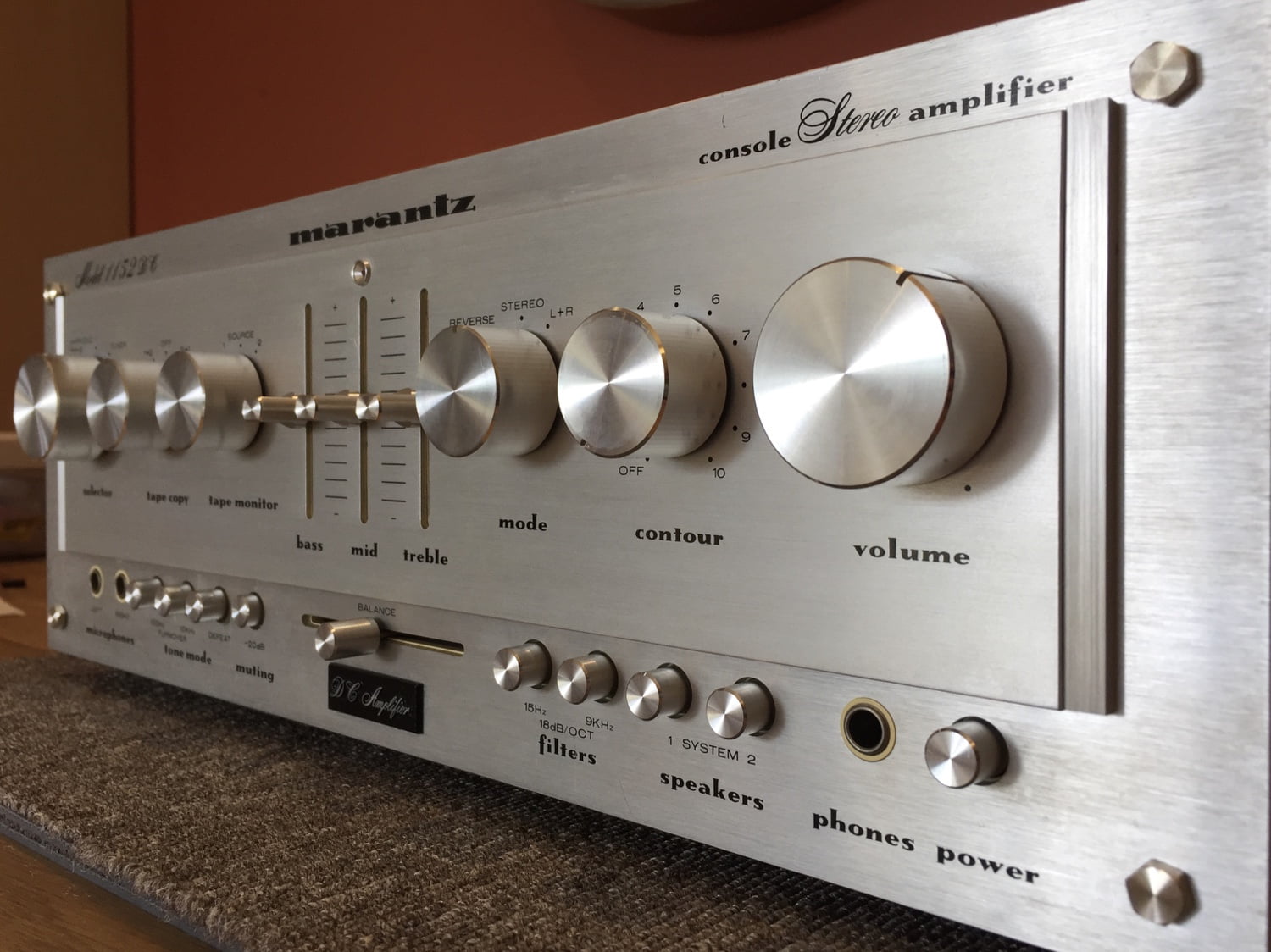 Marantz 1152DC Specifications
Courtesy of HiFi Engine
Power output: 76 watts per channel into 8Ω
Frequency response: 7Hz to 70kHz
Damping factor: 45
Input sensitivity: 1.8mV (MM), 180mV (line)
Signal-to-noise ratio: 78dB (MM), 91dB (line)
Output: 180mV (line), 1.5V (Pre out)
Semiconductors: 73 x transistors, 44 x diodes, 4 x FETs
Dimensions: 416 x 146 x 316mm
Weight: 14kg
You'll find more about the Marantz 1152DC at Classic Audio.
Problems
The repairer who worked previously on this Marantz 1152DC is well-known for taking shortcuts. Rather than take the time to clean boards, replace transistors as matched pairs, find parts that actually match those originally installed etc, this guy replaced just the bare minimum with poor substitutes, 'made' resistors, left charcoal on boards etc. Sound familiar..?
This Marantz 1152DC wouldn't power on and showed some obvious signs of damage. Rather than risk more damage, I decided to completely overhaul her, before selling her to a lucky new owner.
Initial Condition
I would describe this 1152DC as cosmetically very good, but electrically needing work.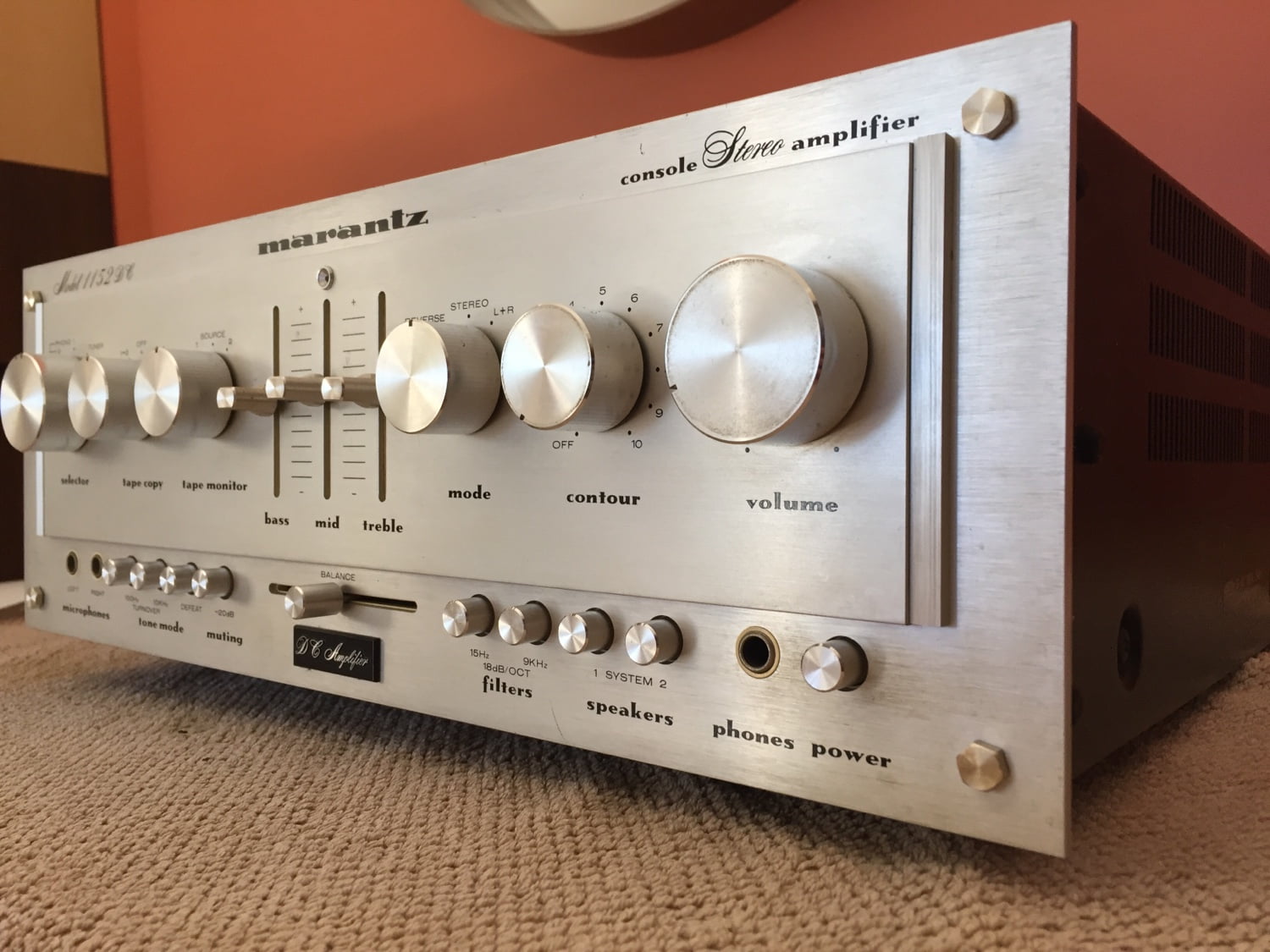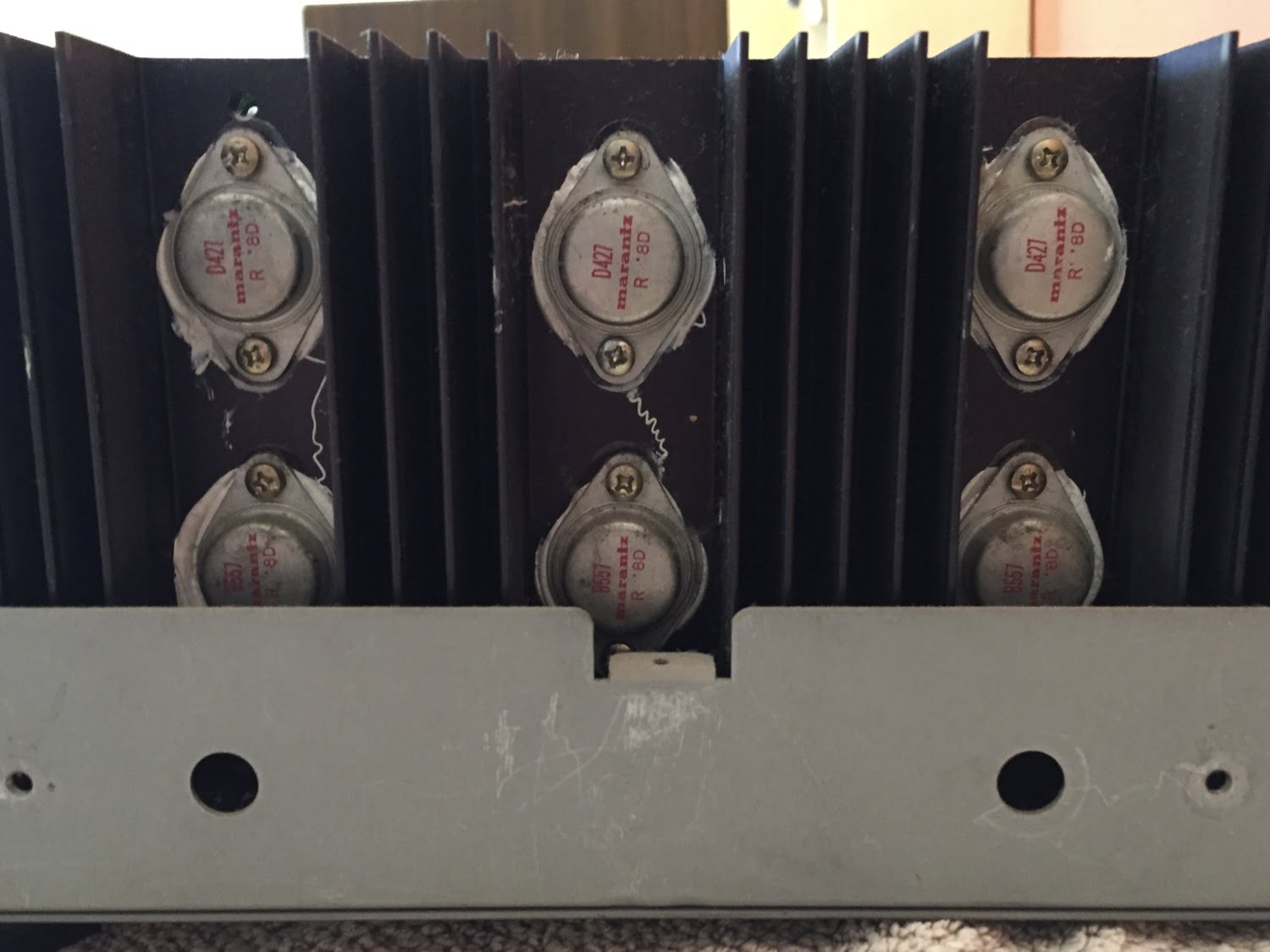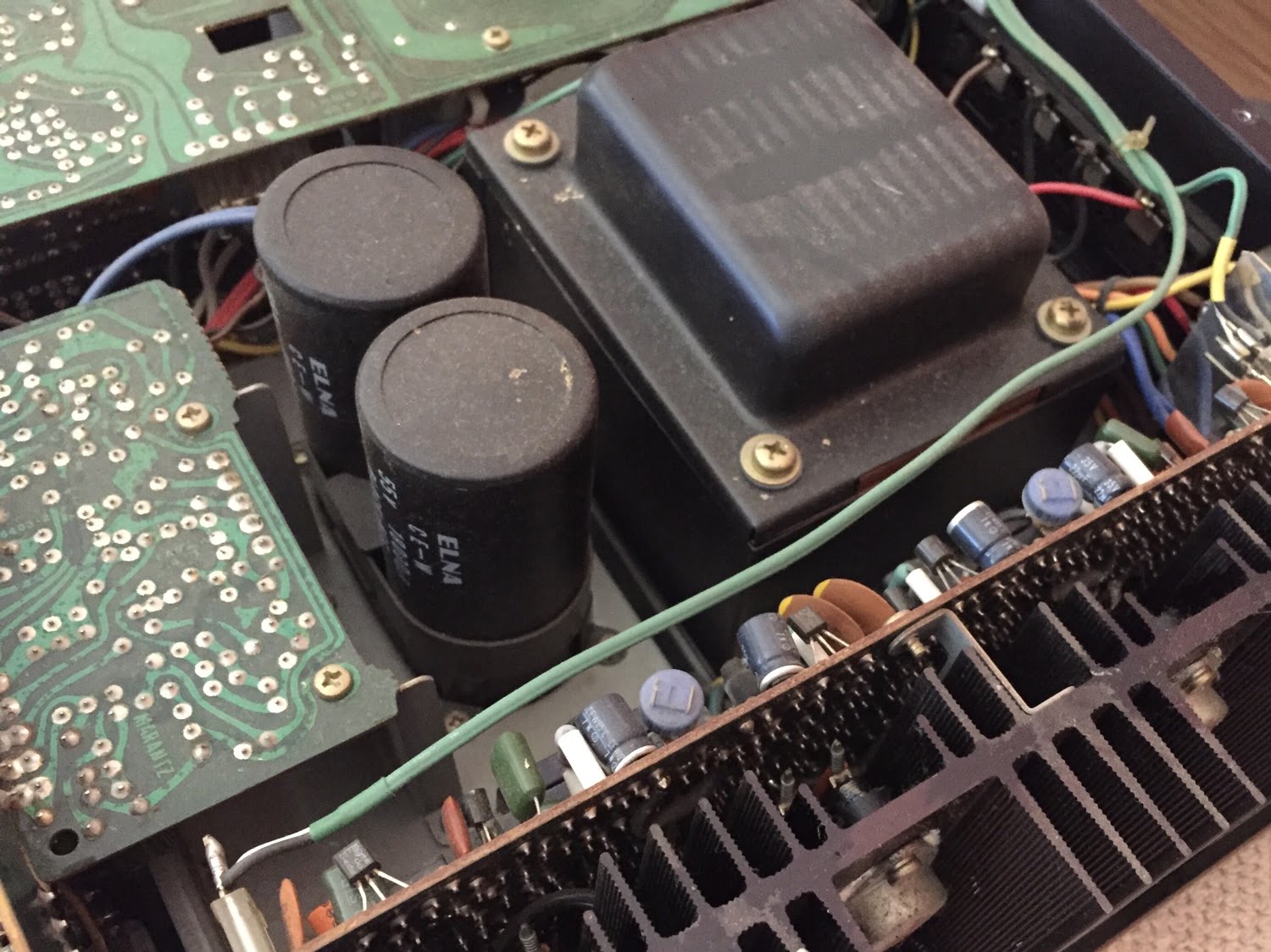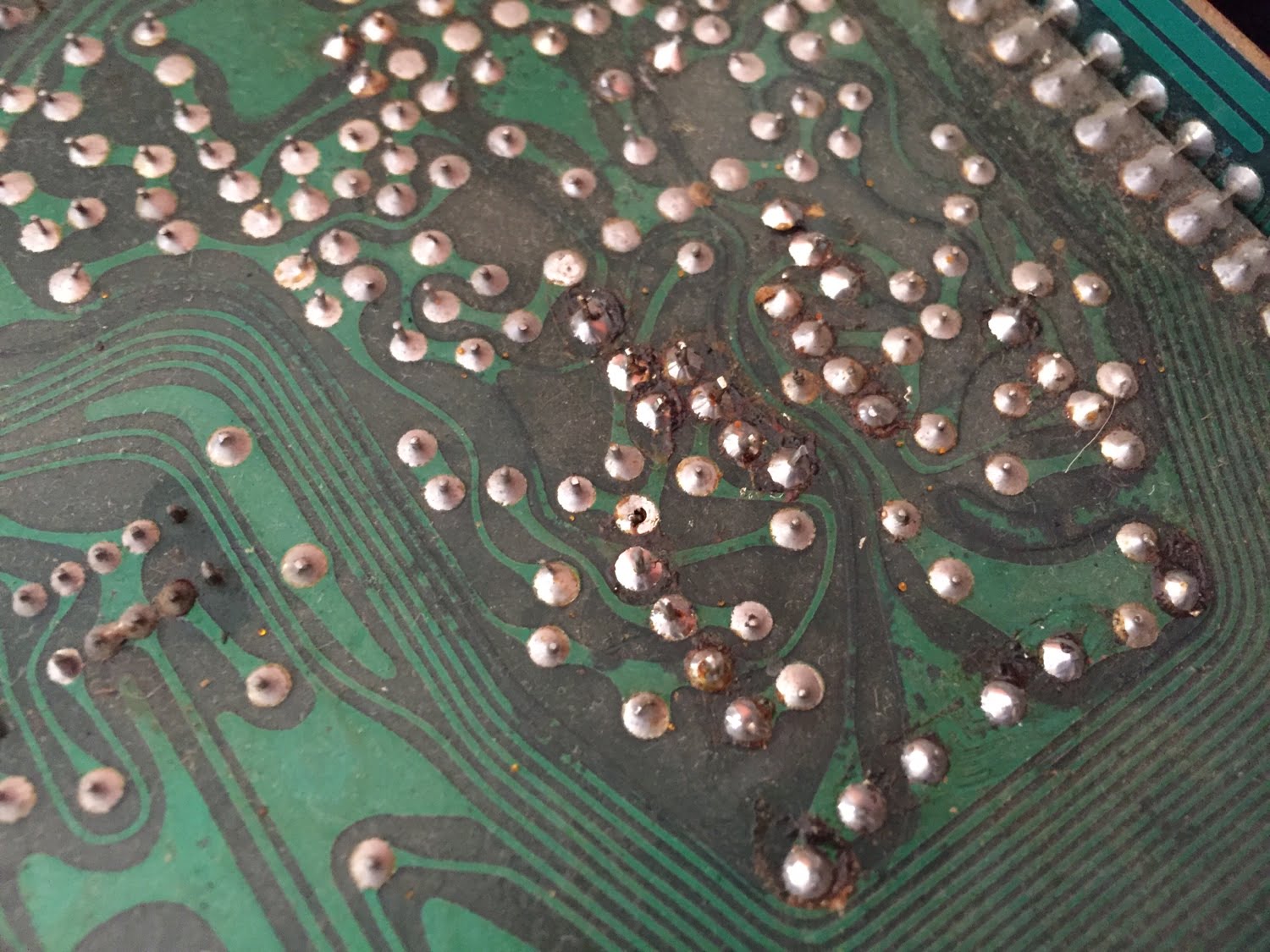 Restoration
I use a similar restoration process for most amplifiers and preamplifiers. I start with a careful inspection before removing all the boards and separating the functional blocks. Then I focus on restoring each board or block, before reassembly, lubrication, adjustment and testing.
Cleaning the Chassis
This part is relatively straightforward if it's done right. Obviously, water and electronics can mix, but only when done in a very particular way. Drying is a critical part of the process! I use a regimen I've developed over many years now.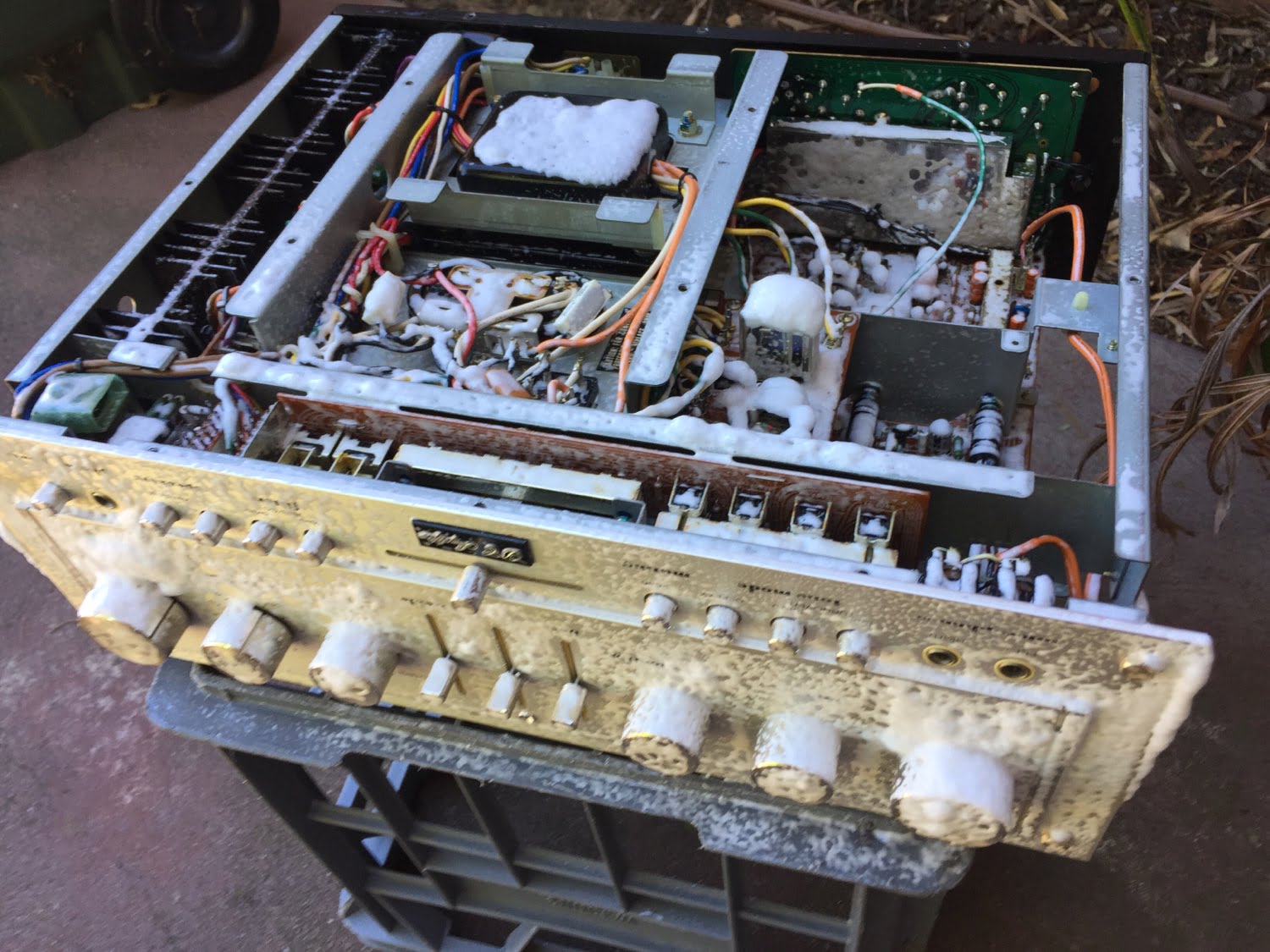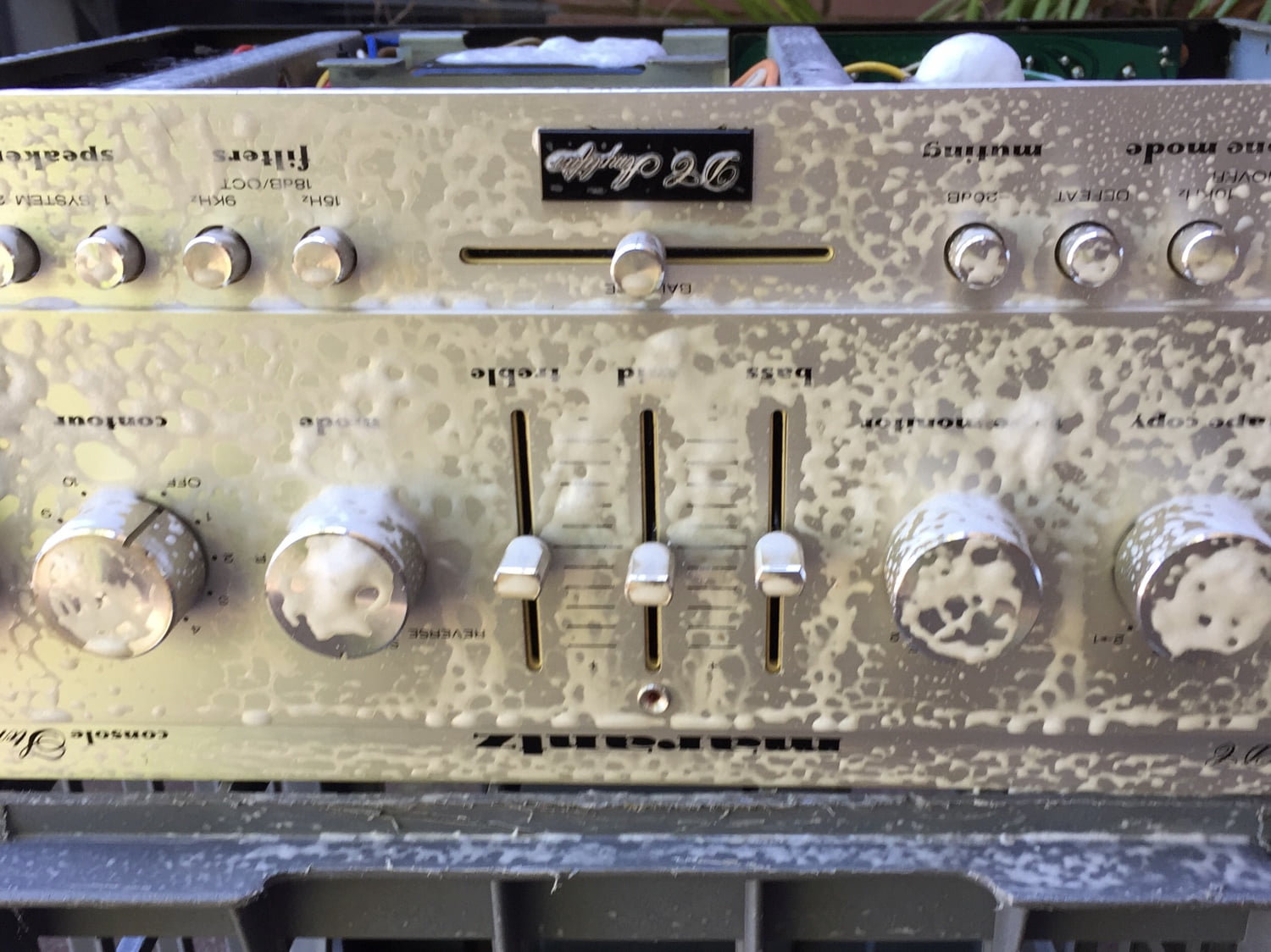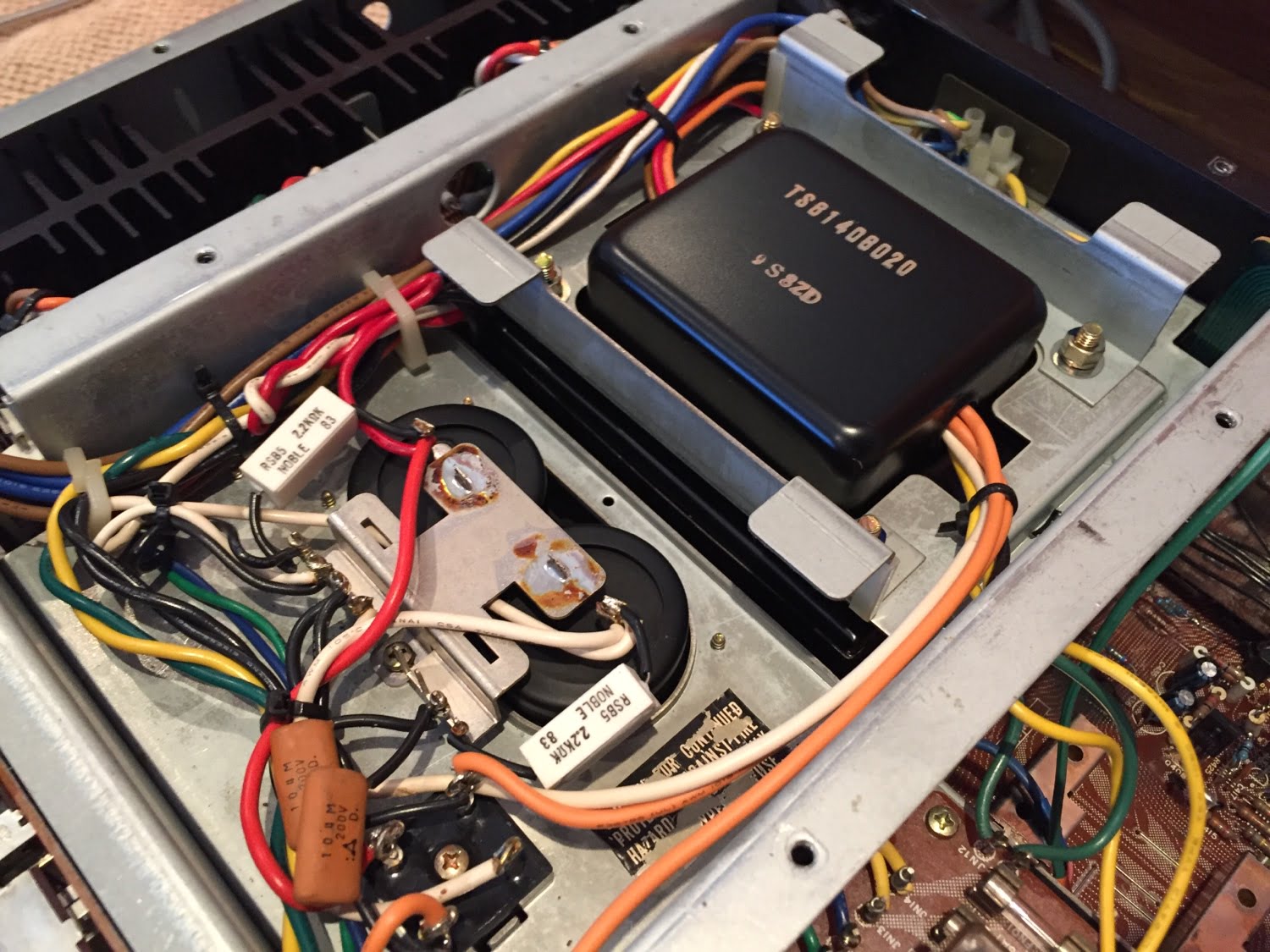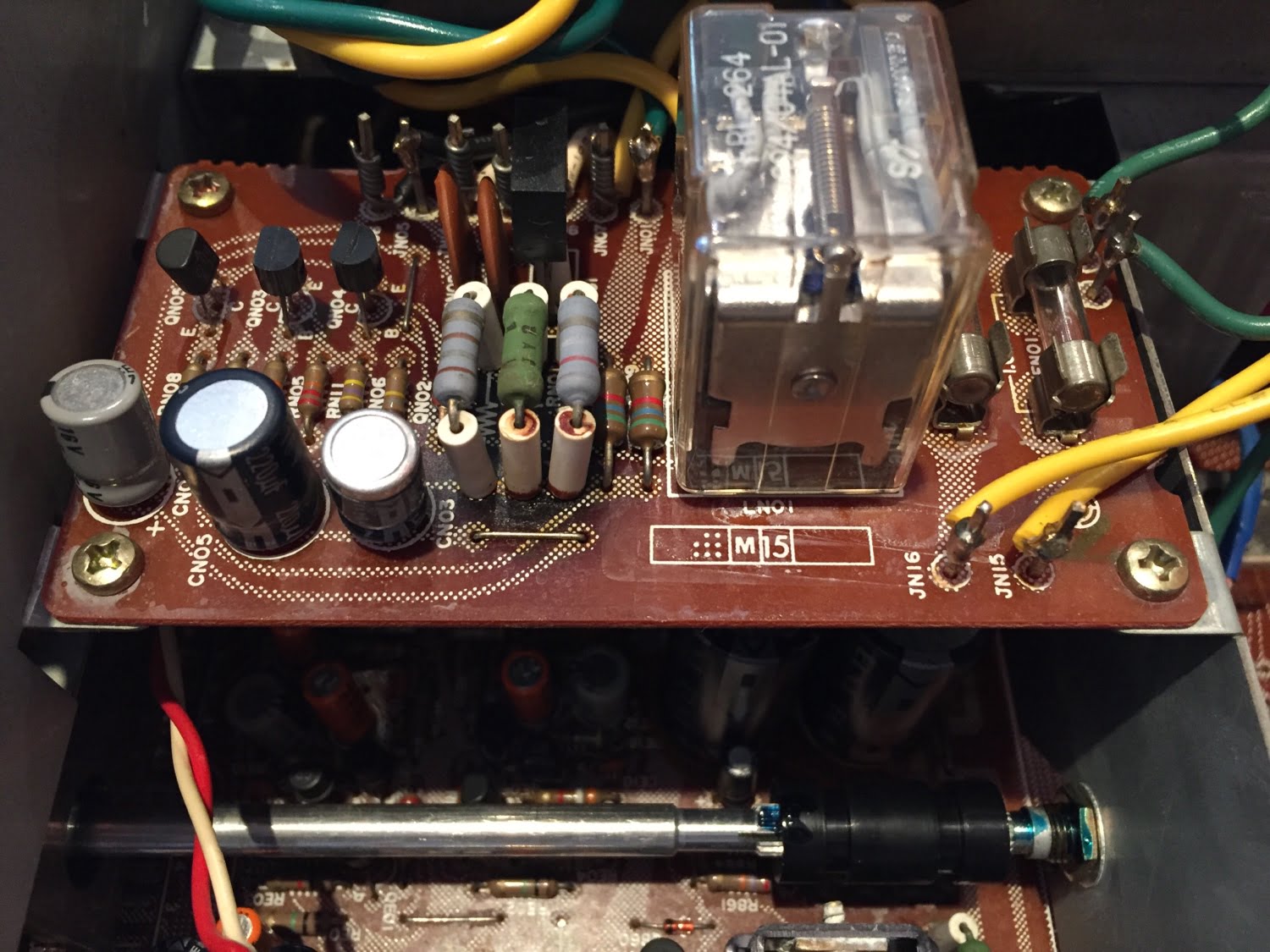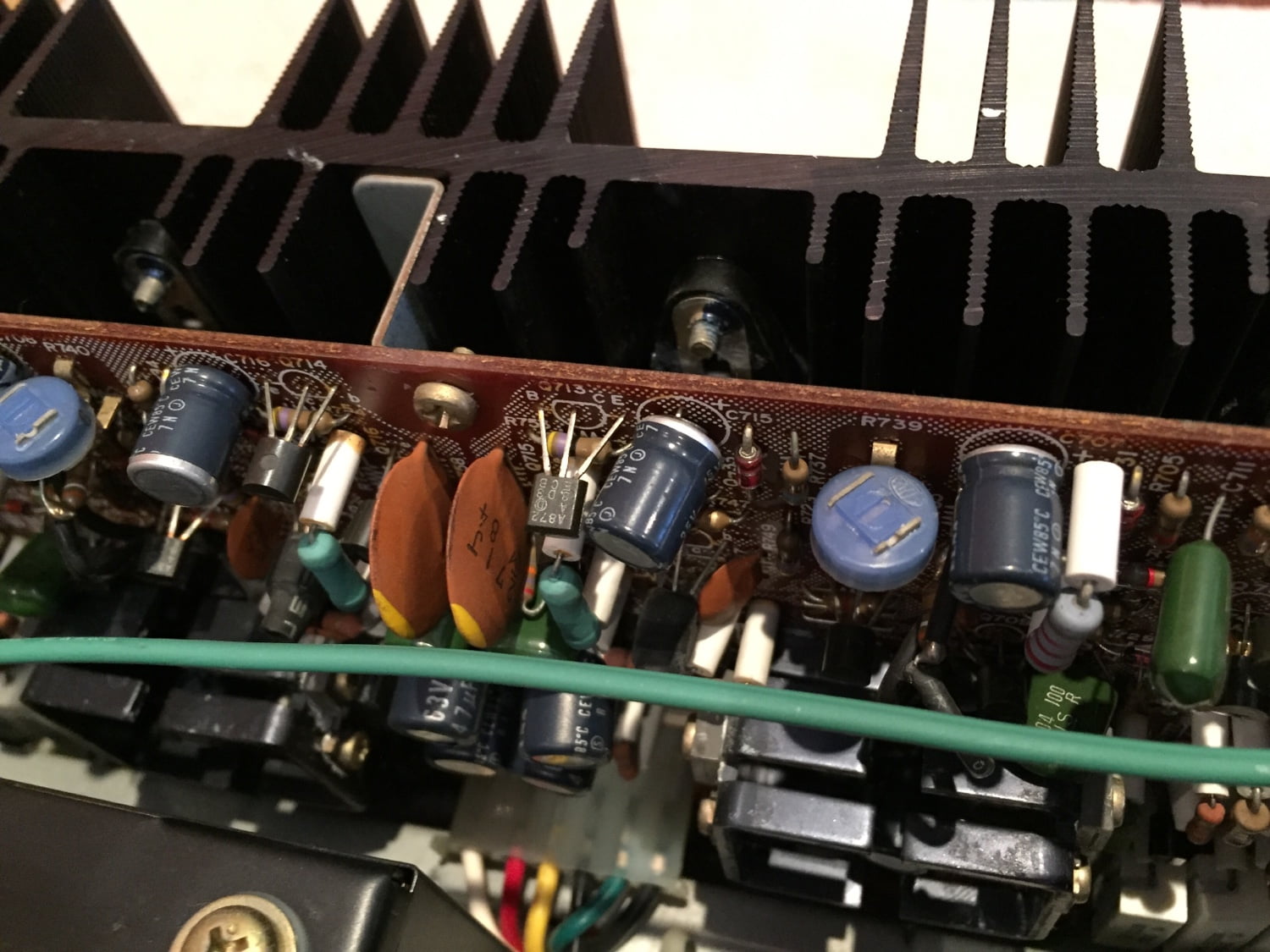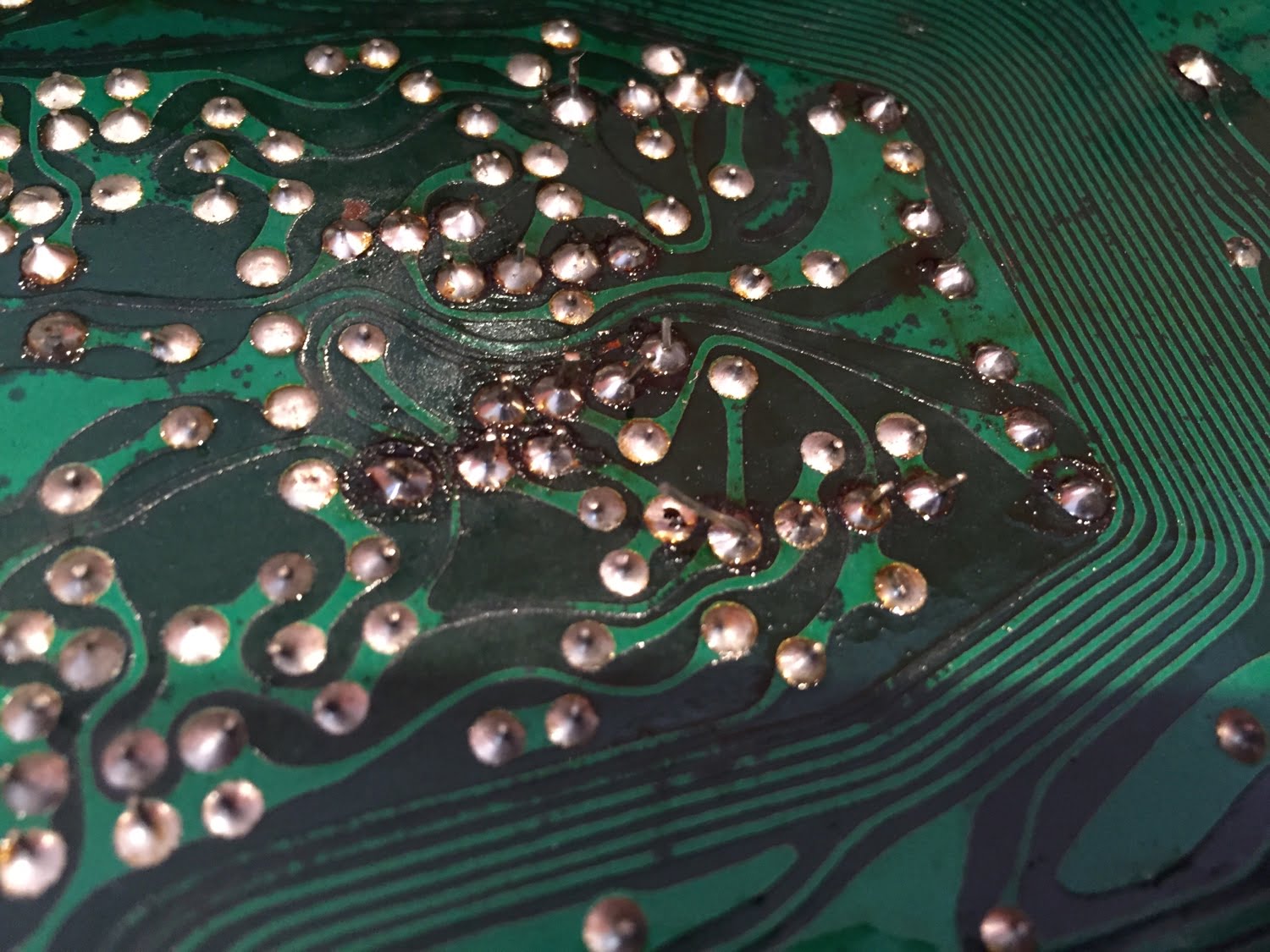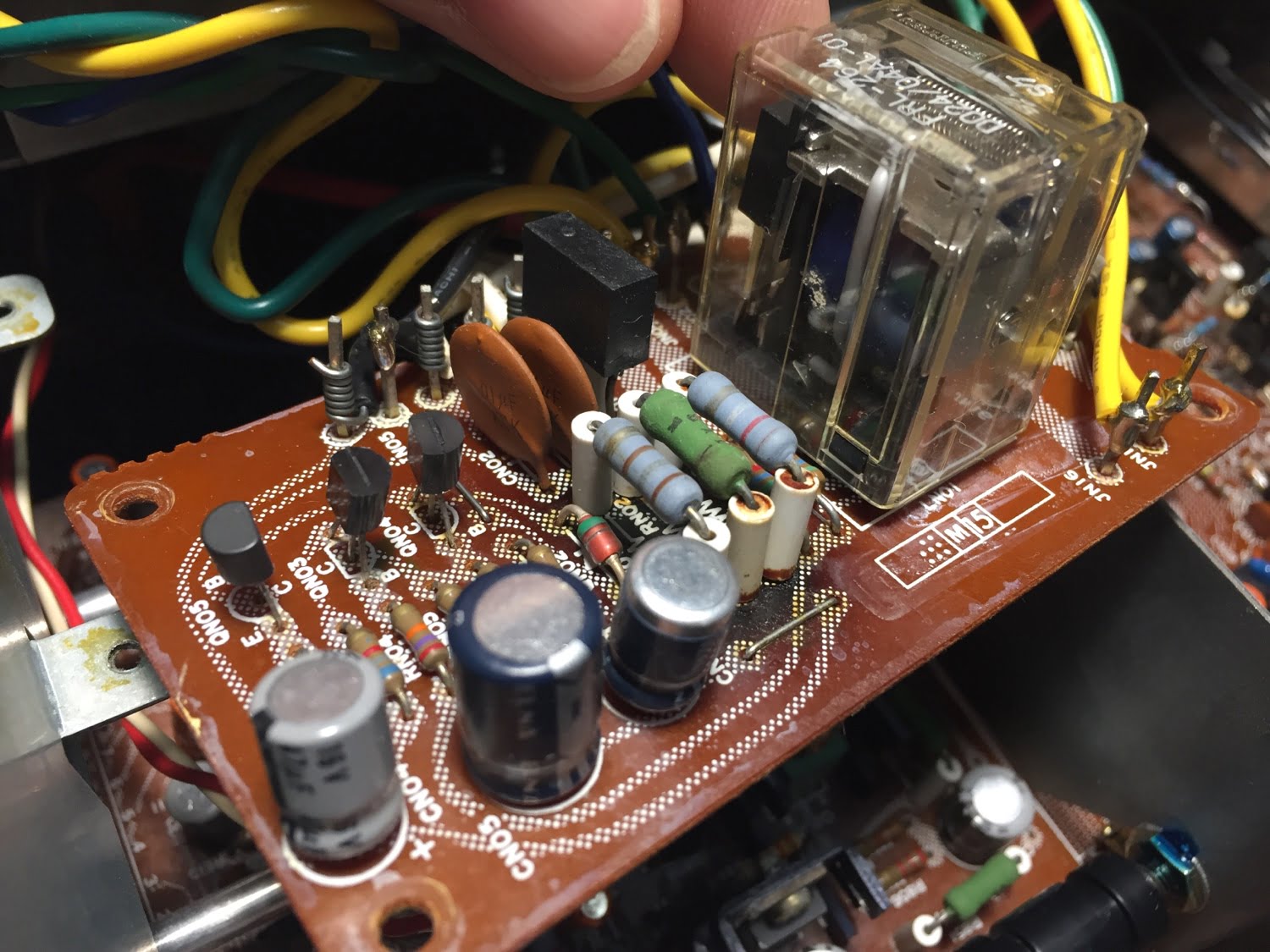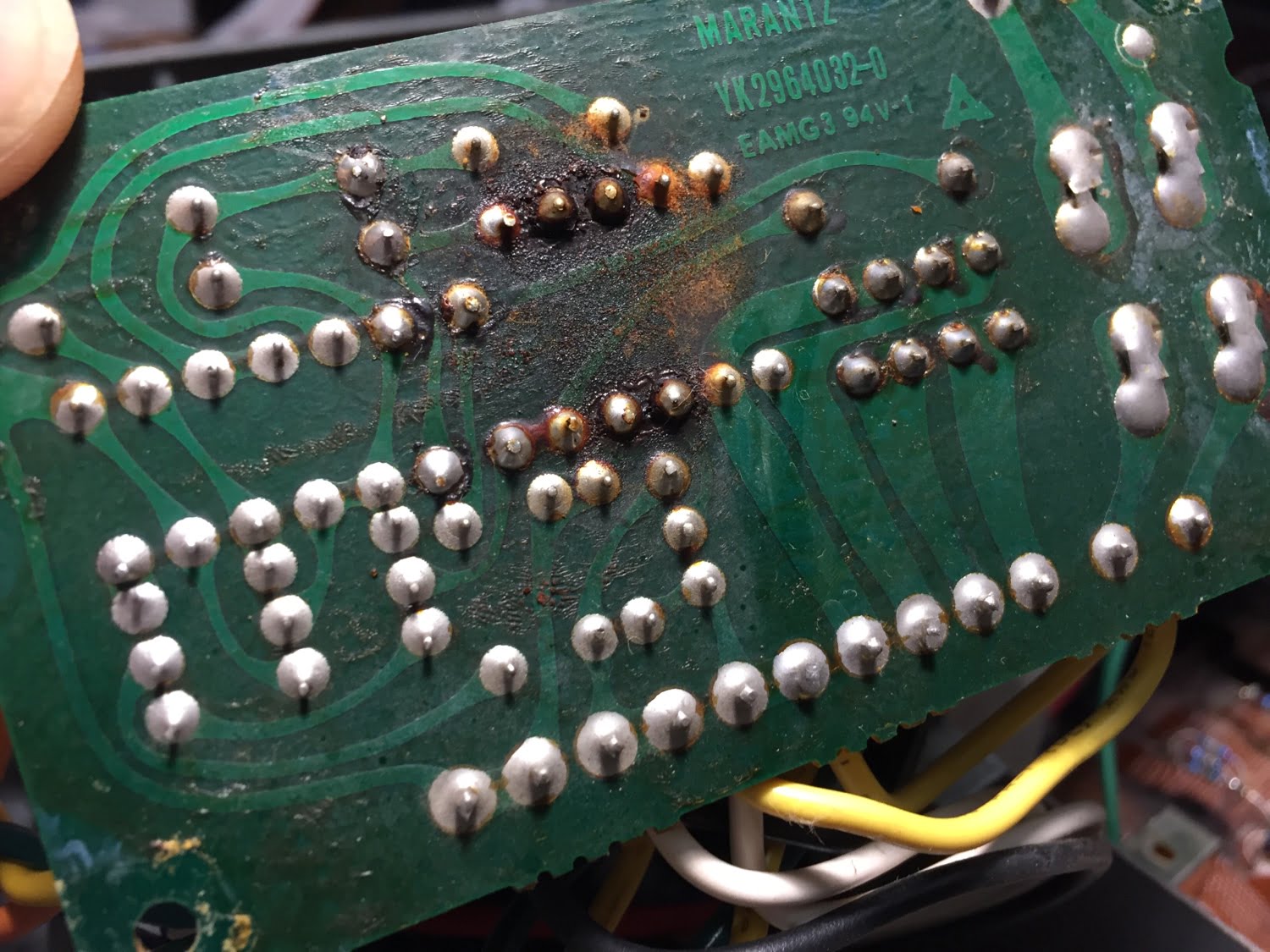 Board Overhaul
As usual, I've used premium parts, including vintage resistors of the correct power rating, high-quality capacitors and NOS transistors that meet or exceed original specs. Output devices are factory original, contributing to the classic Marantz sound.
We will focus here mostly on the amplifier module.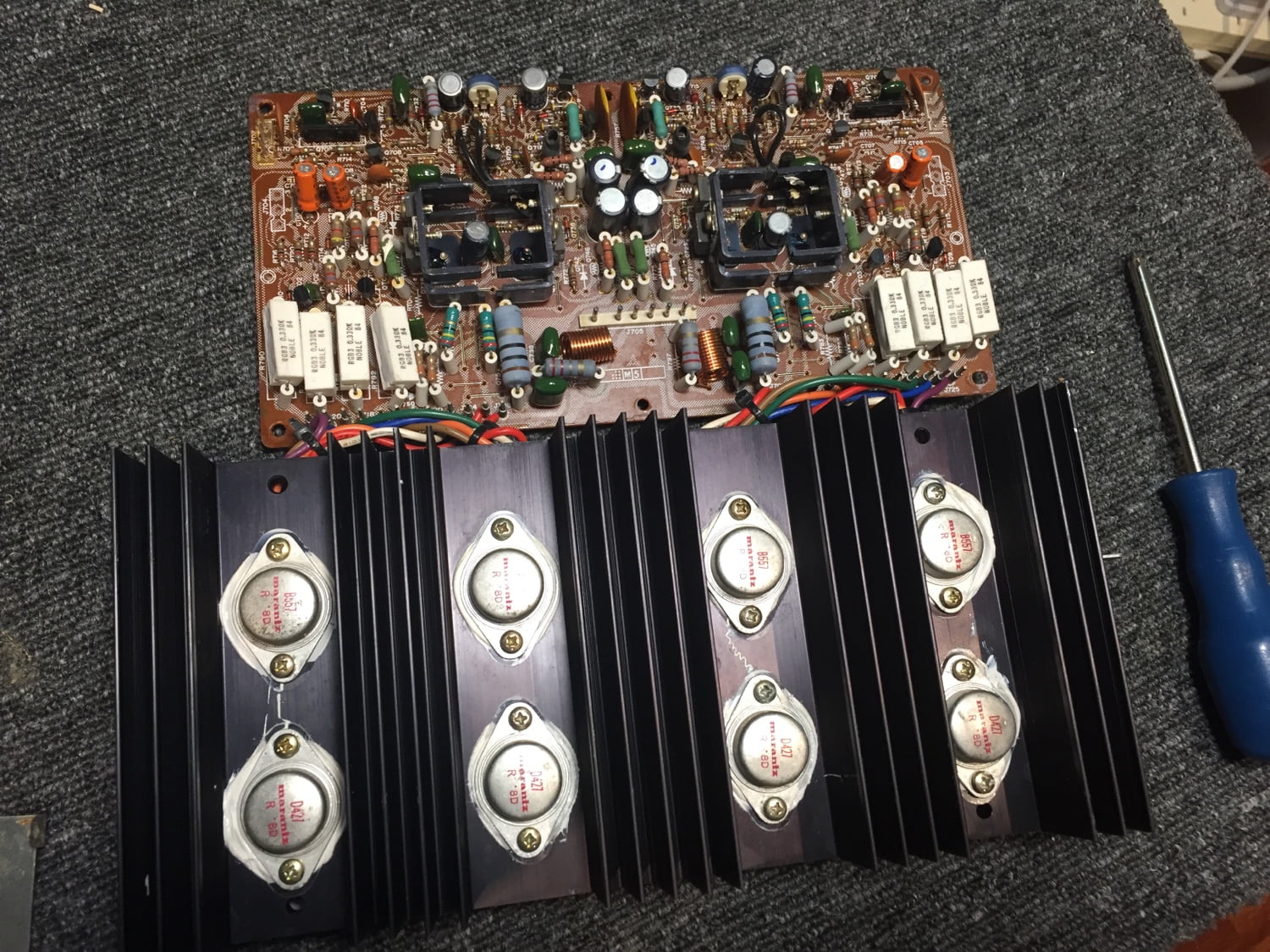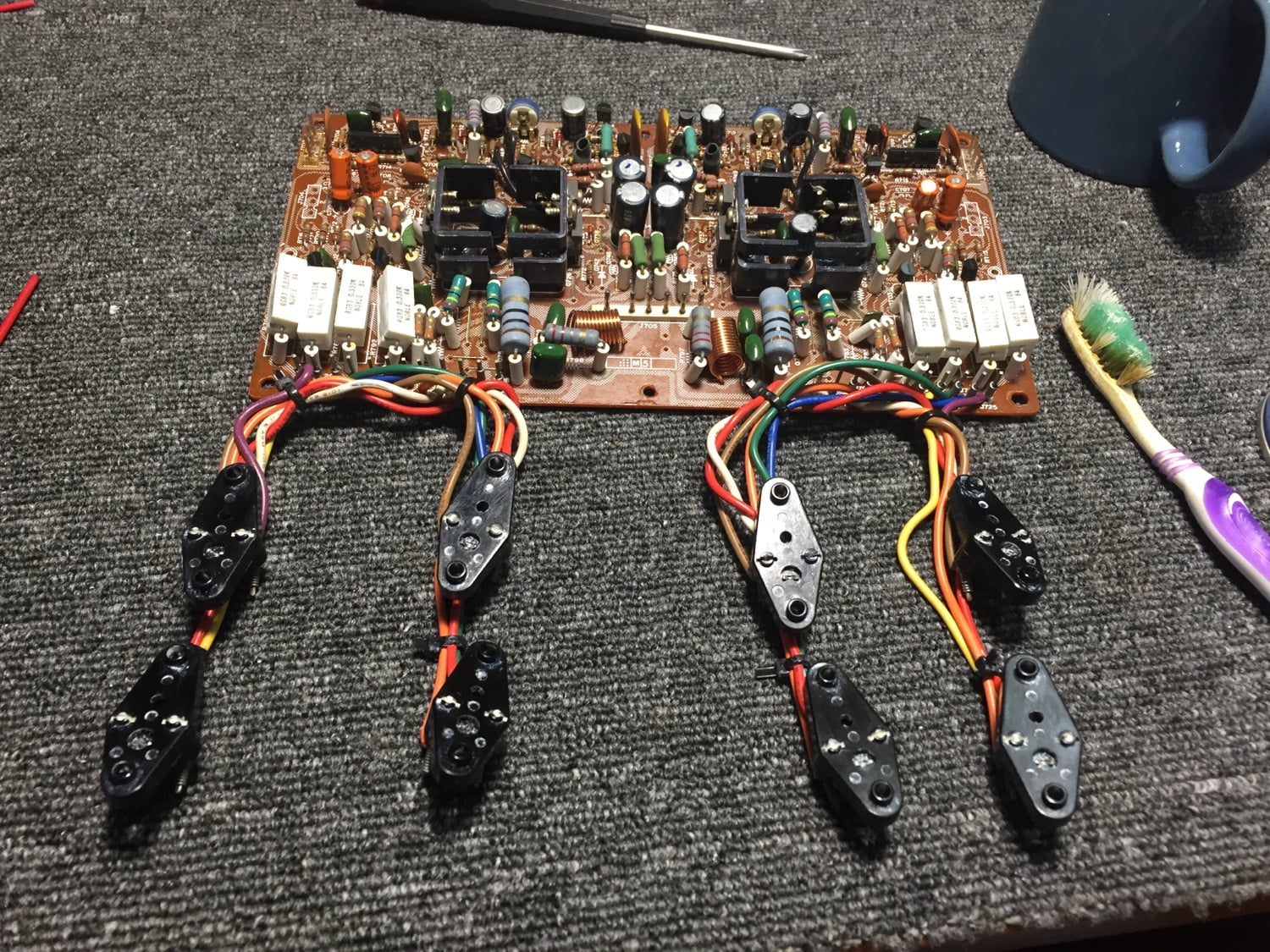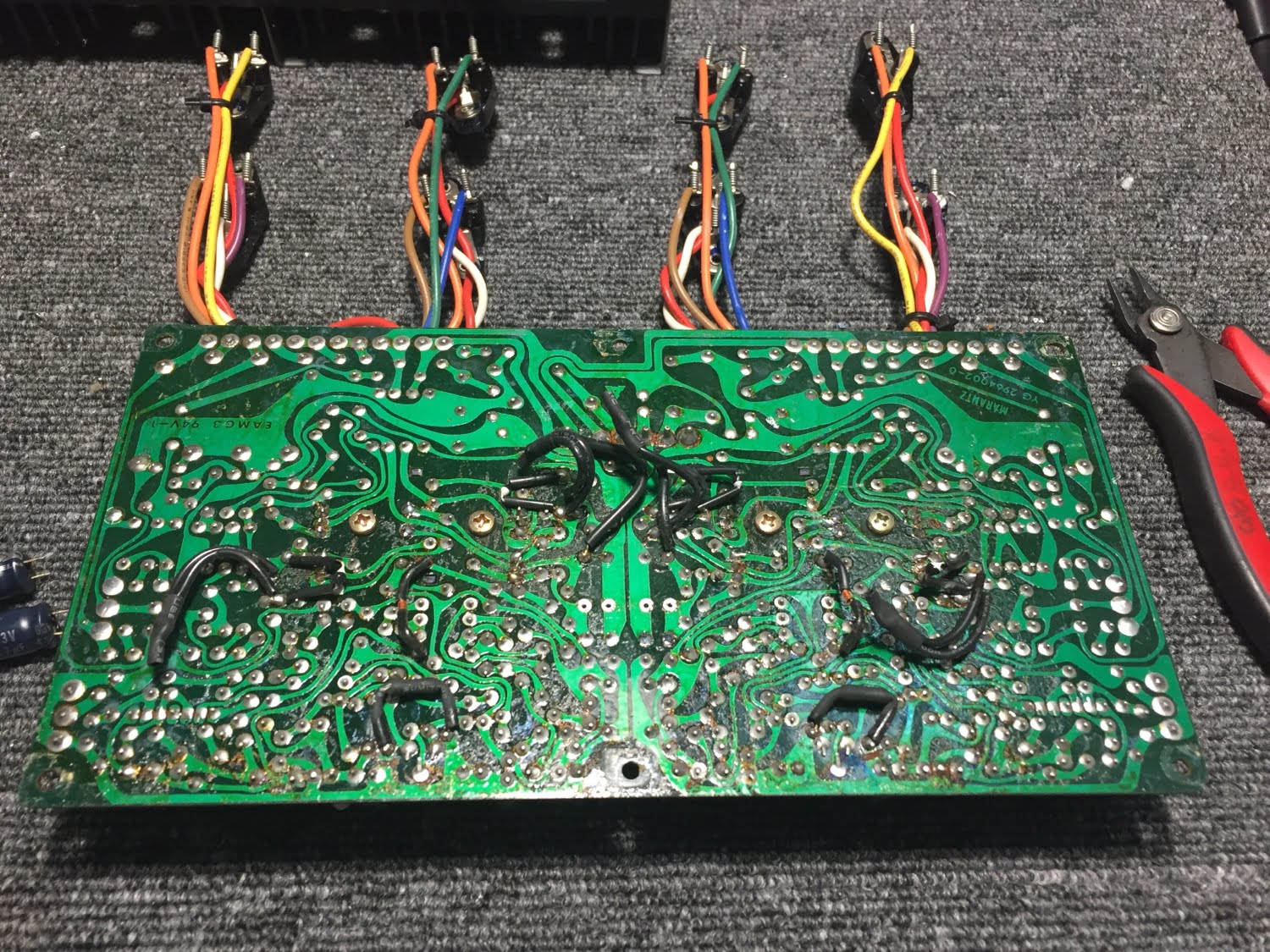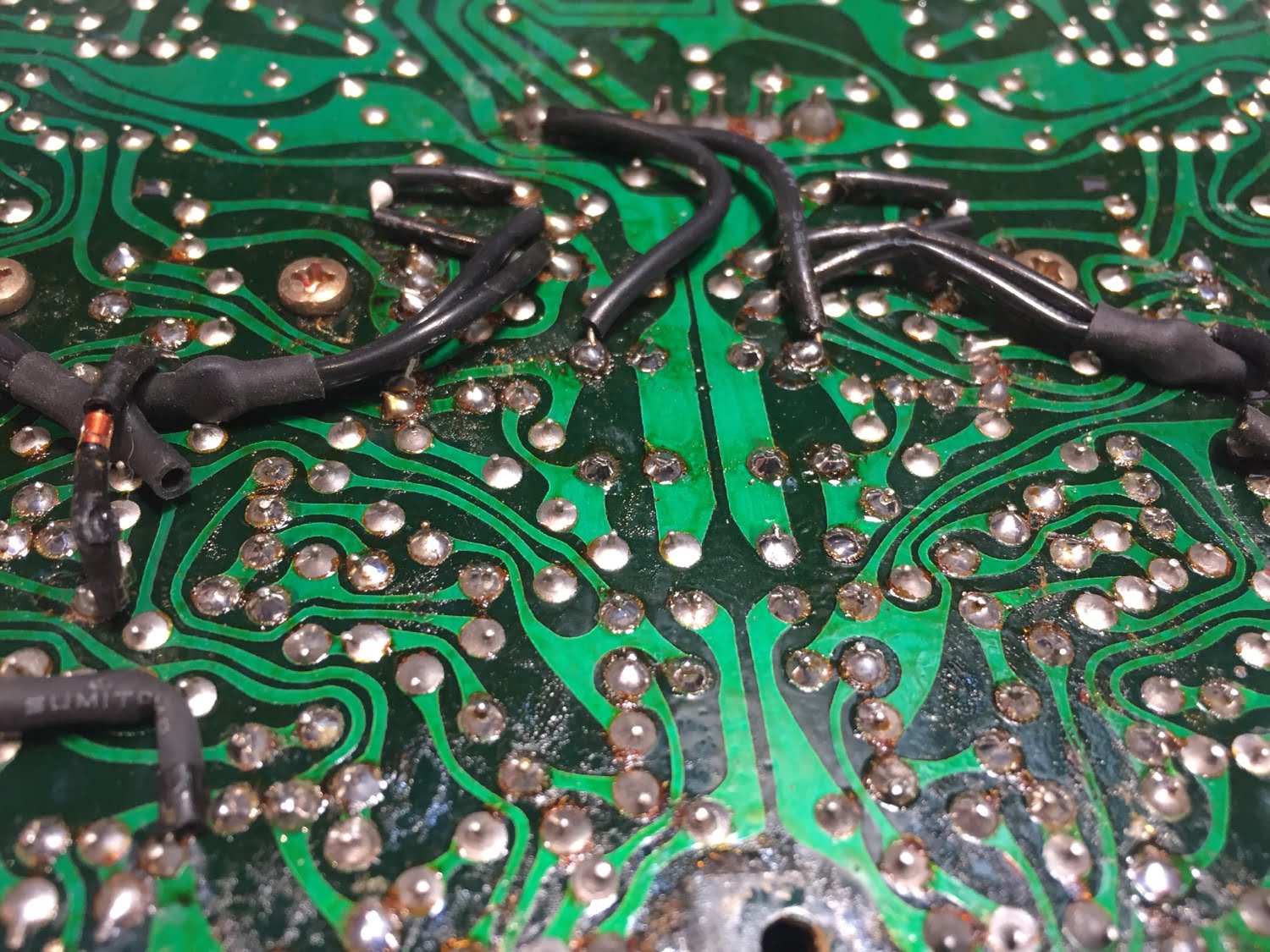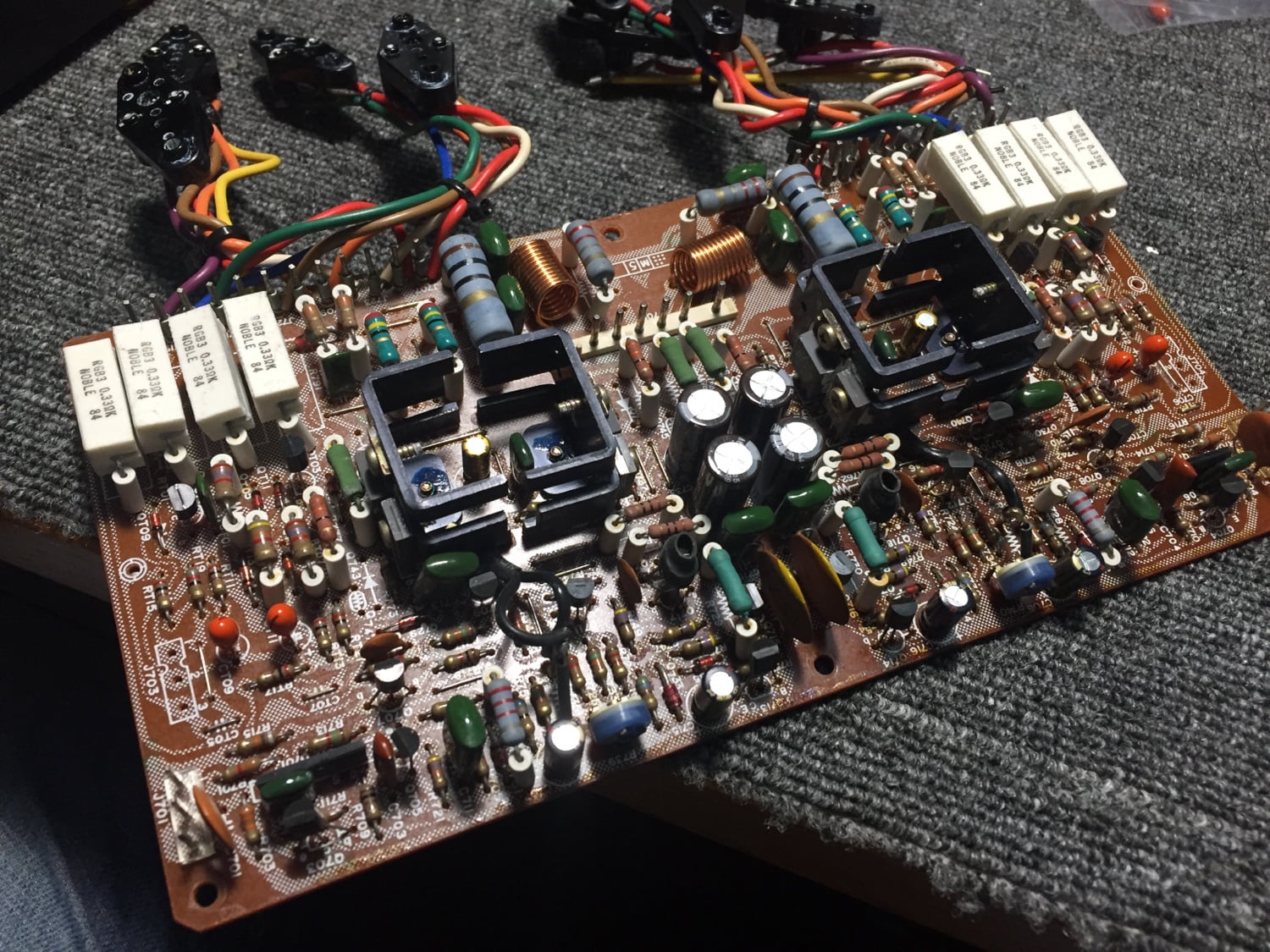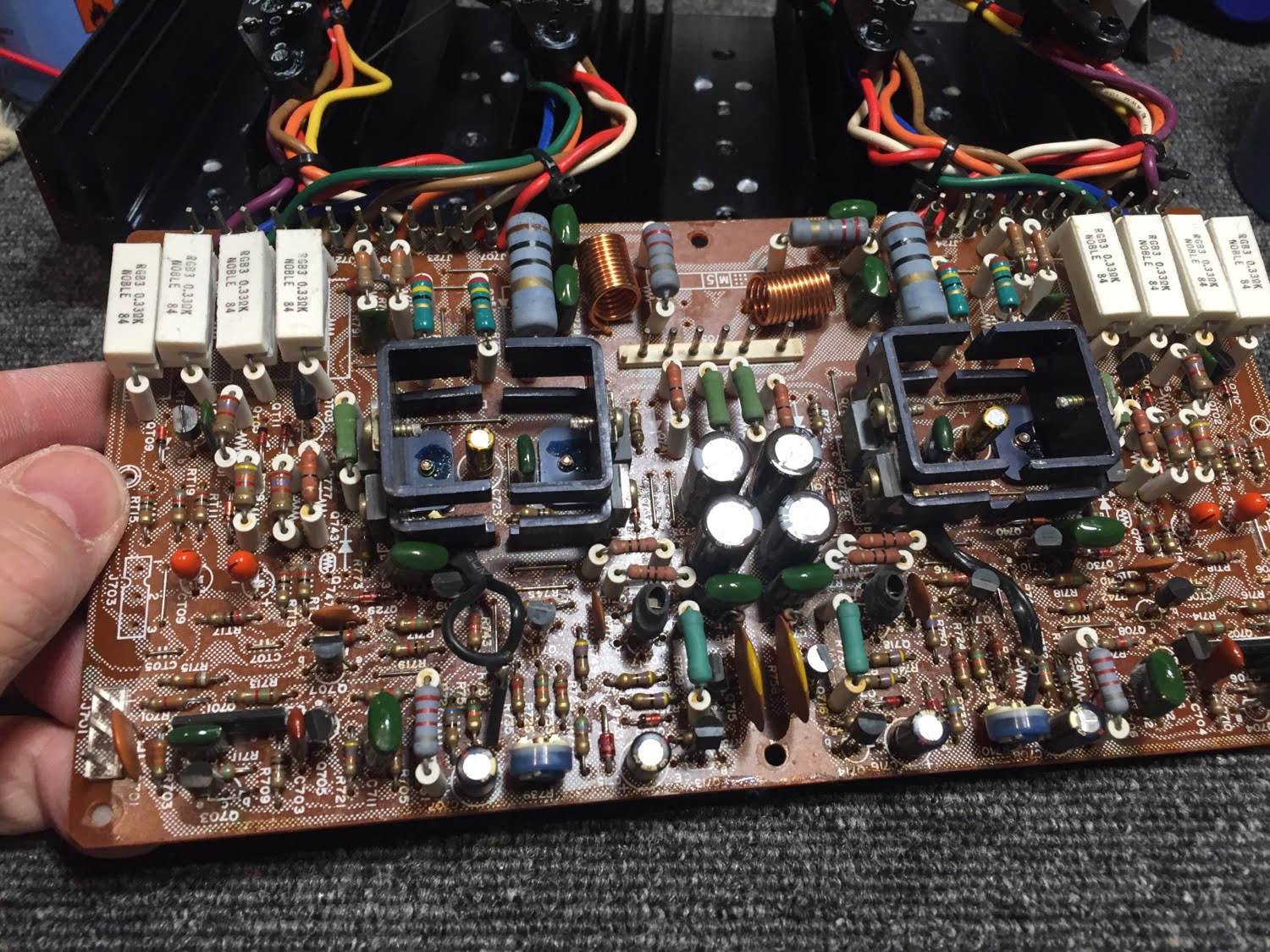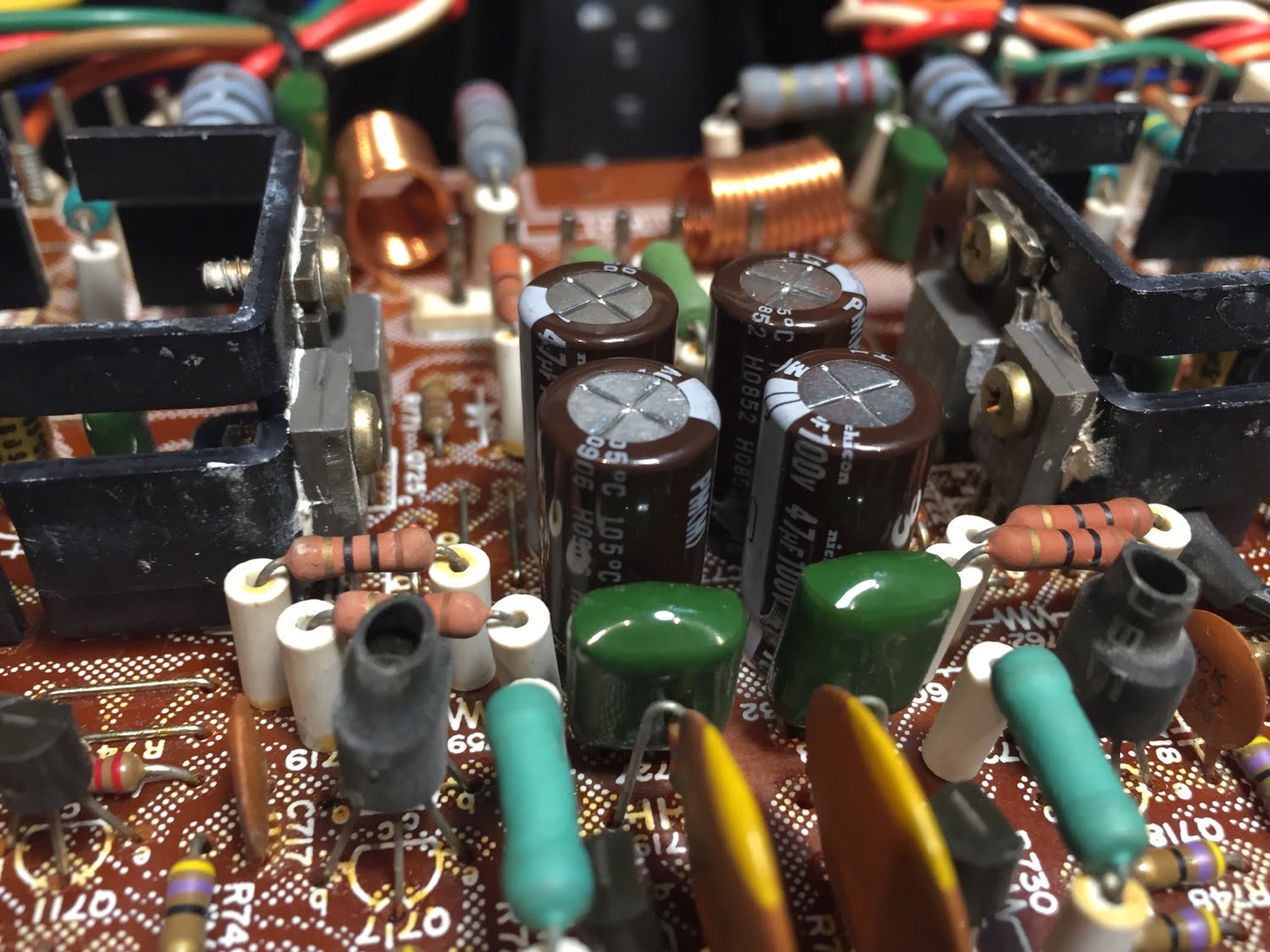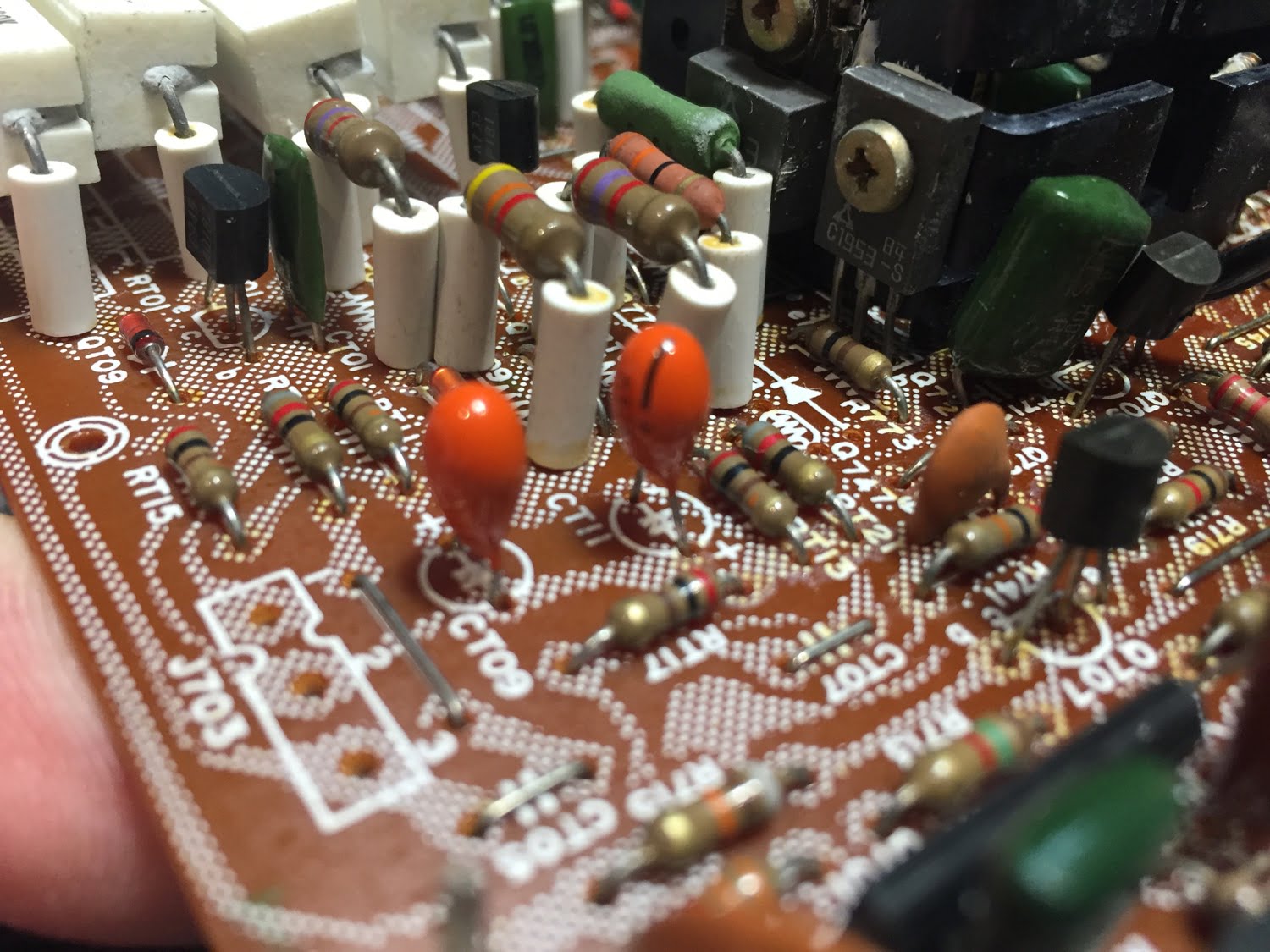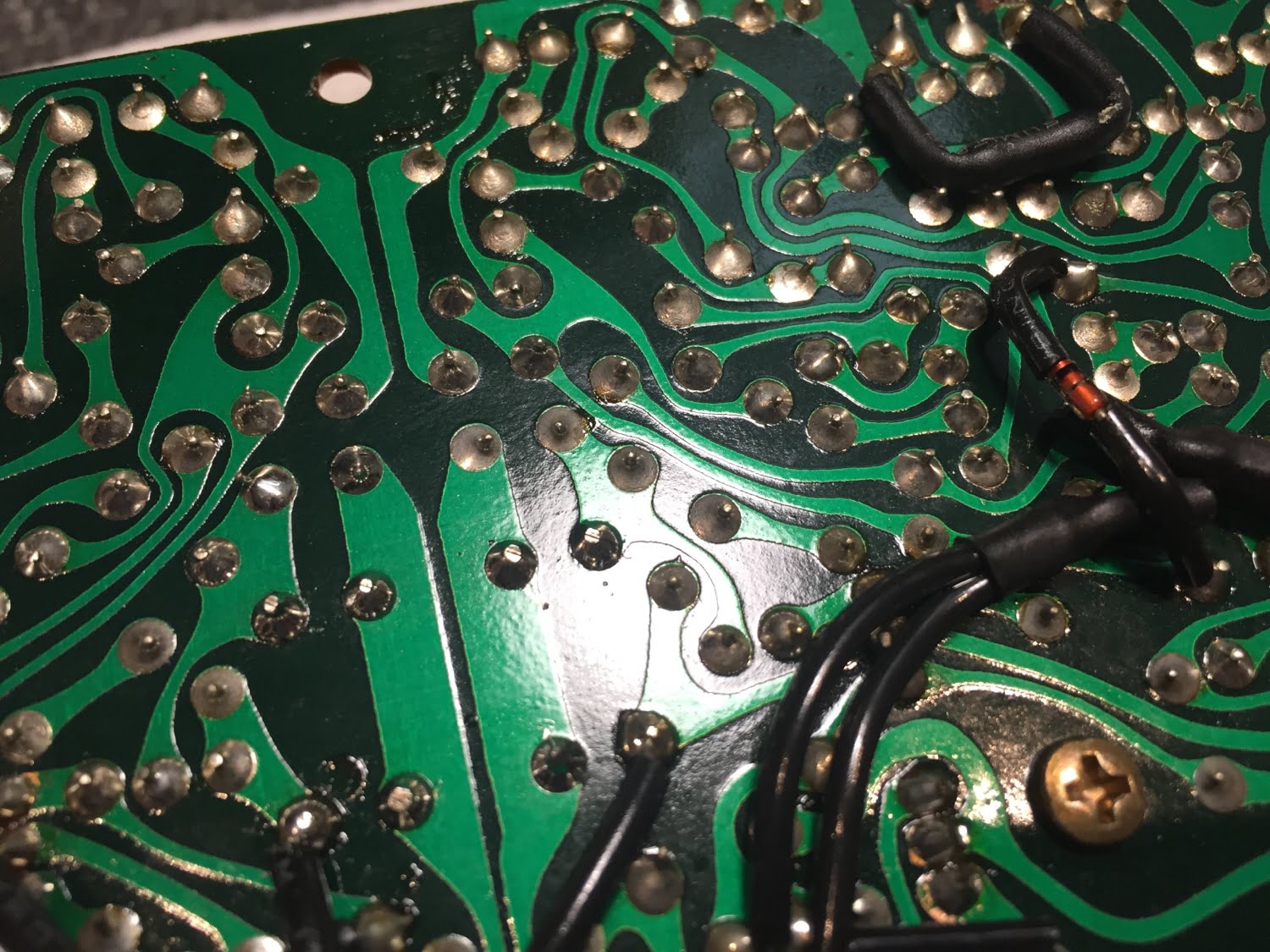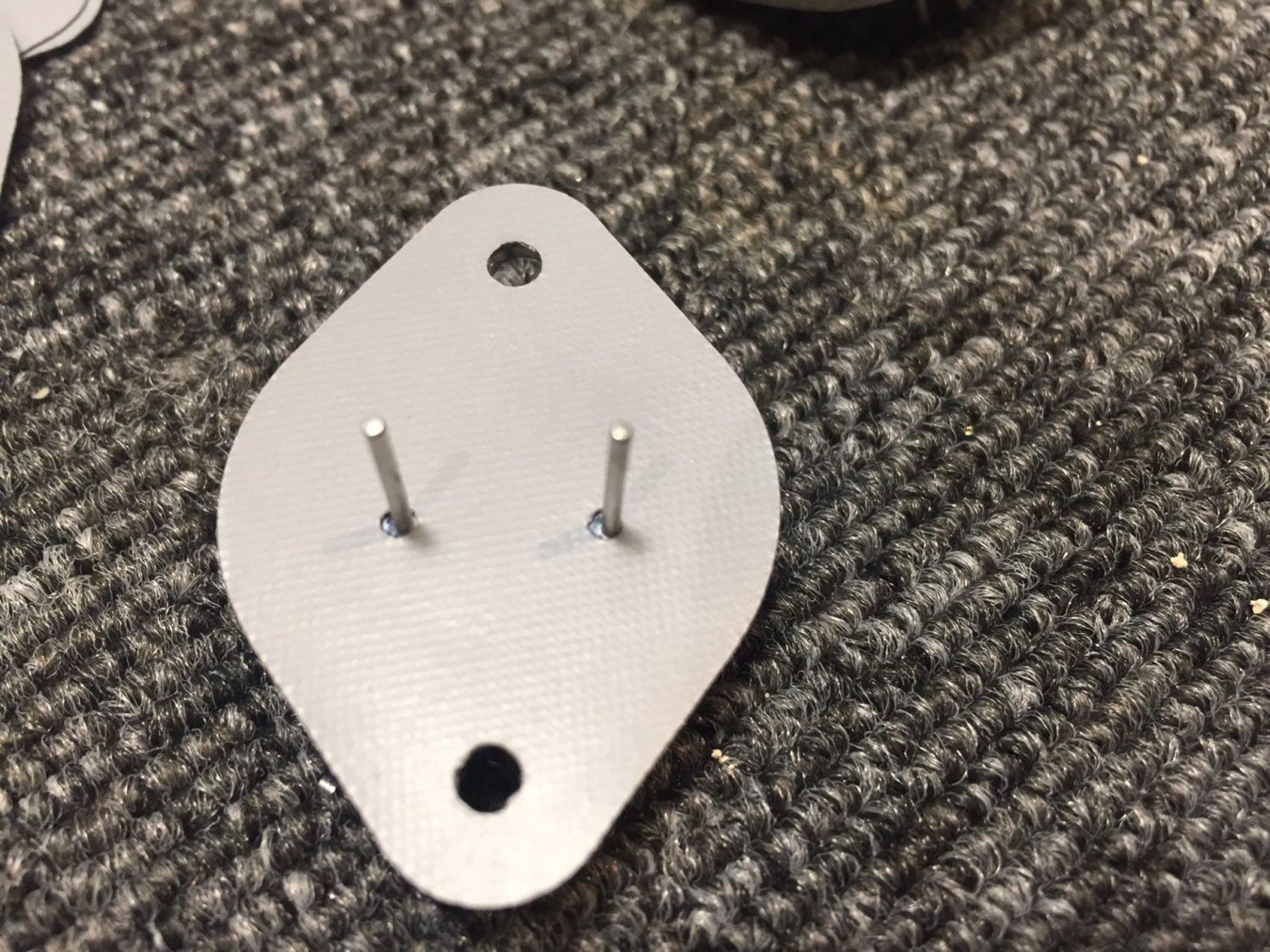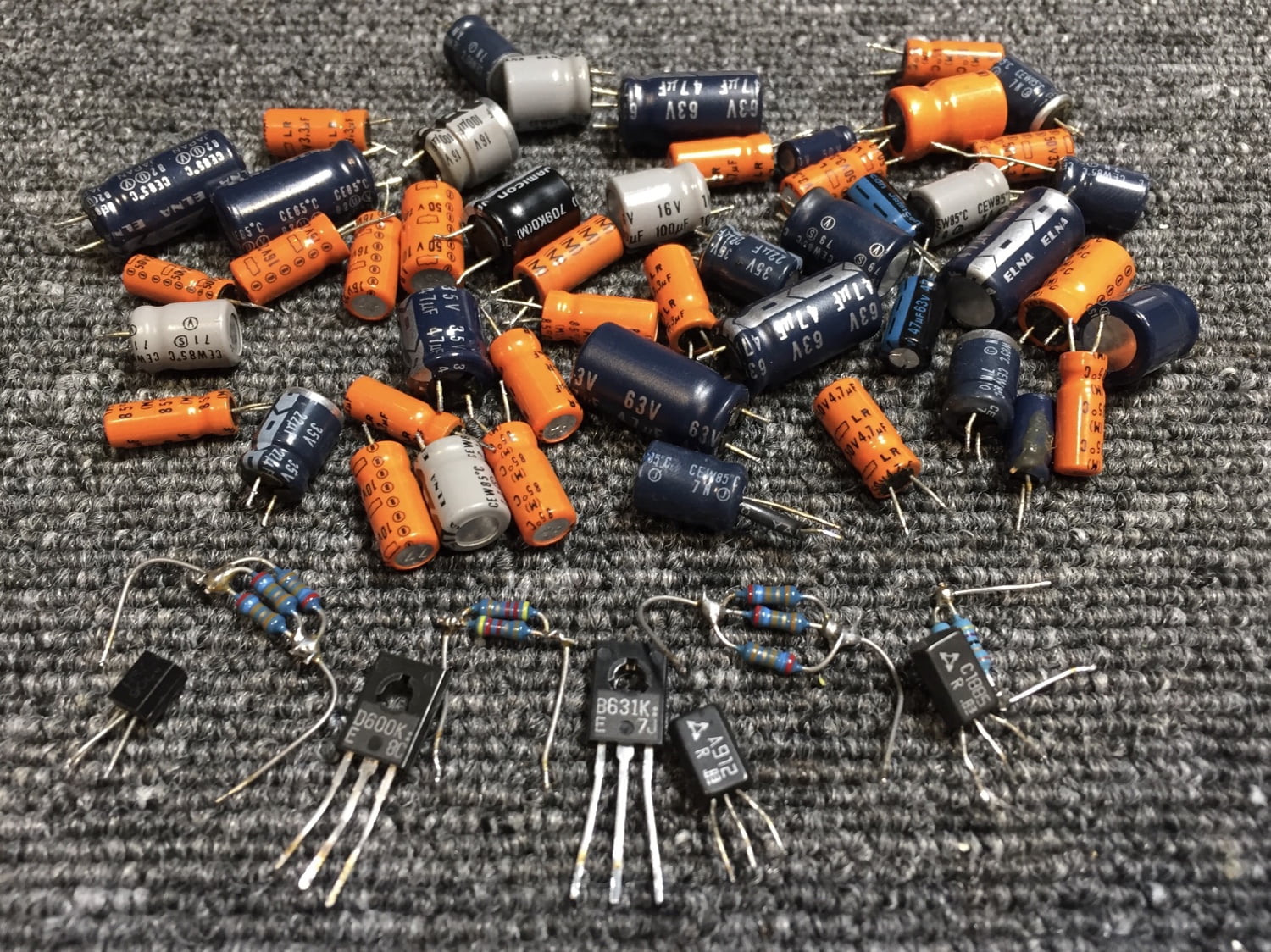 Results
I'm pleased to report that this overhauled 1152DC sounds great. Switches and controls are completely silent and the amplifier has a lovely warm sound you'd expect from a gorgeous vintage piece like this. Everything works as it should and, whilst I'd love to keep it, she needs a new home where she will become the centrepiece of a great vintage hi-fi system.
Since completing the restoration, I advertised this beautiful 1152DC for sale. She now has a new home in sunny Queensland!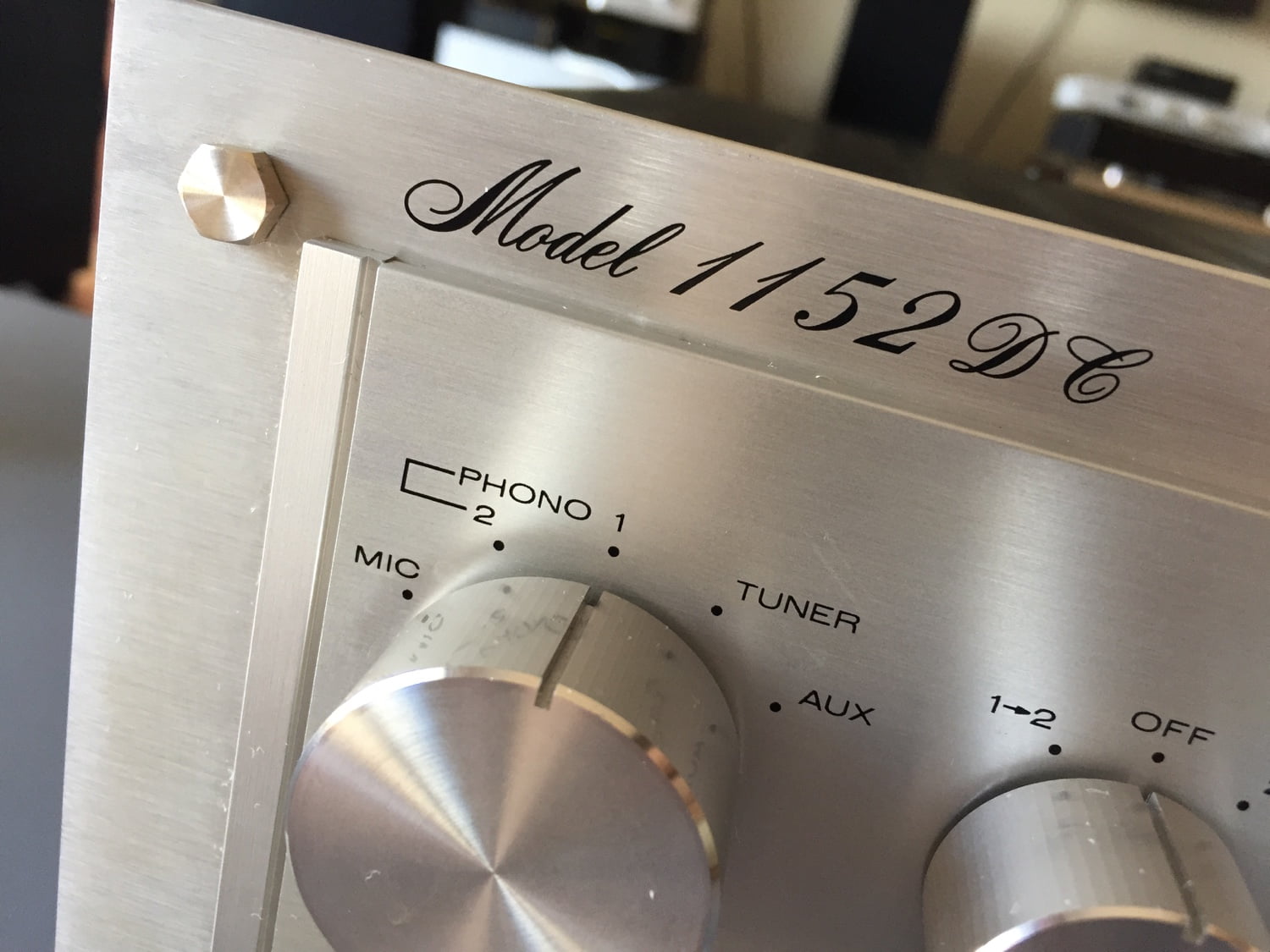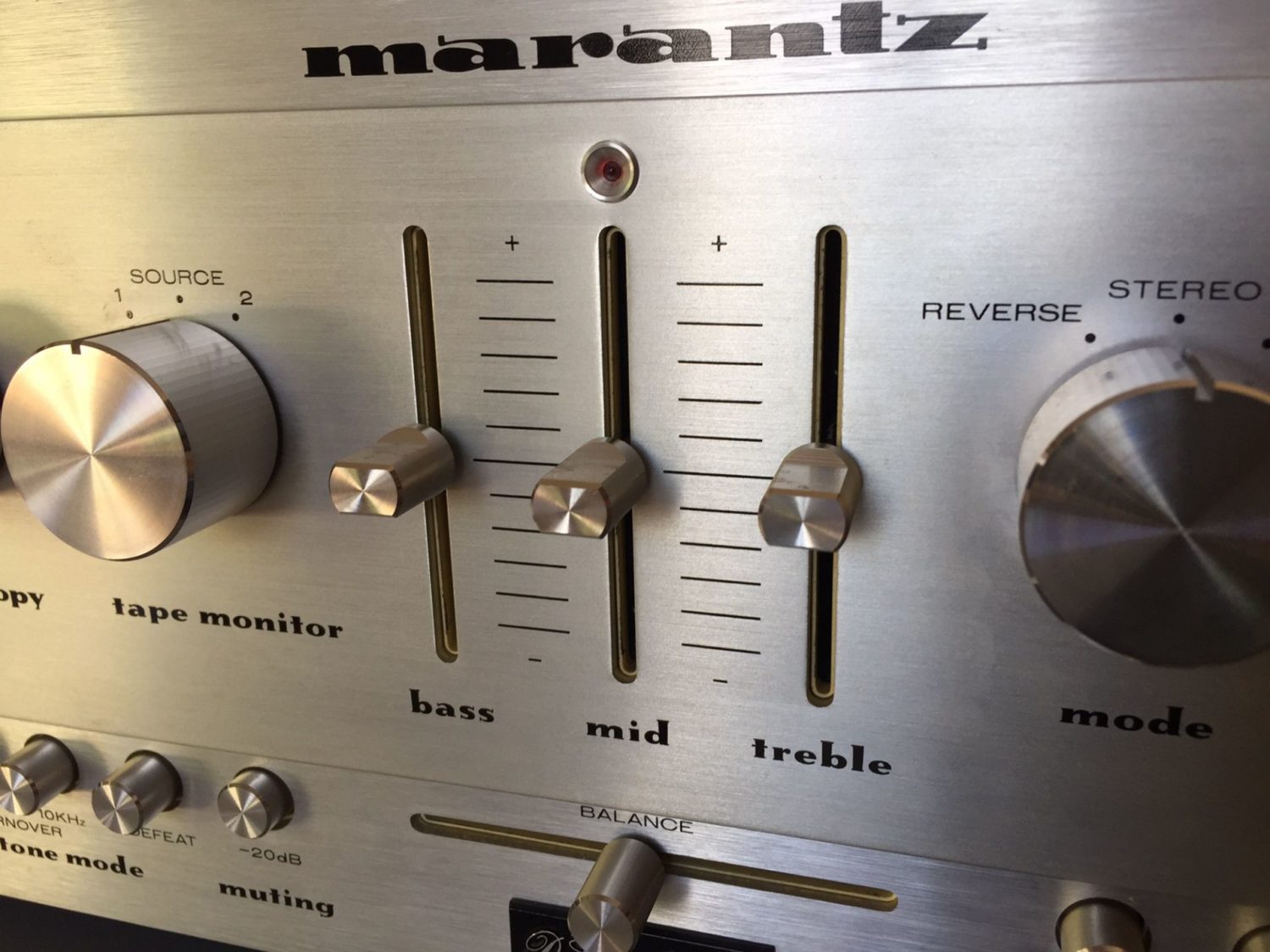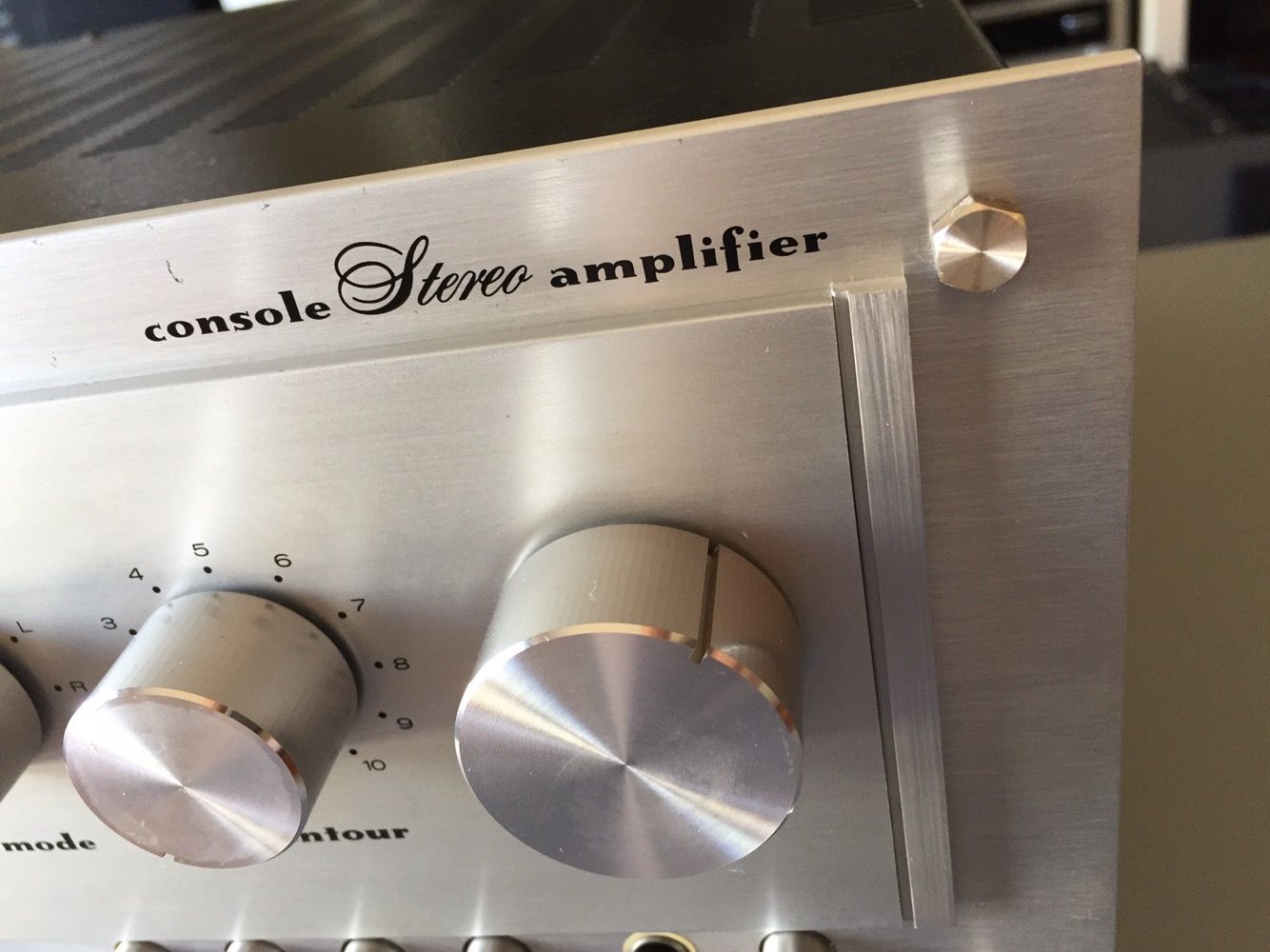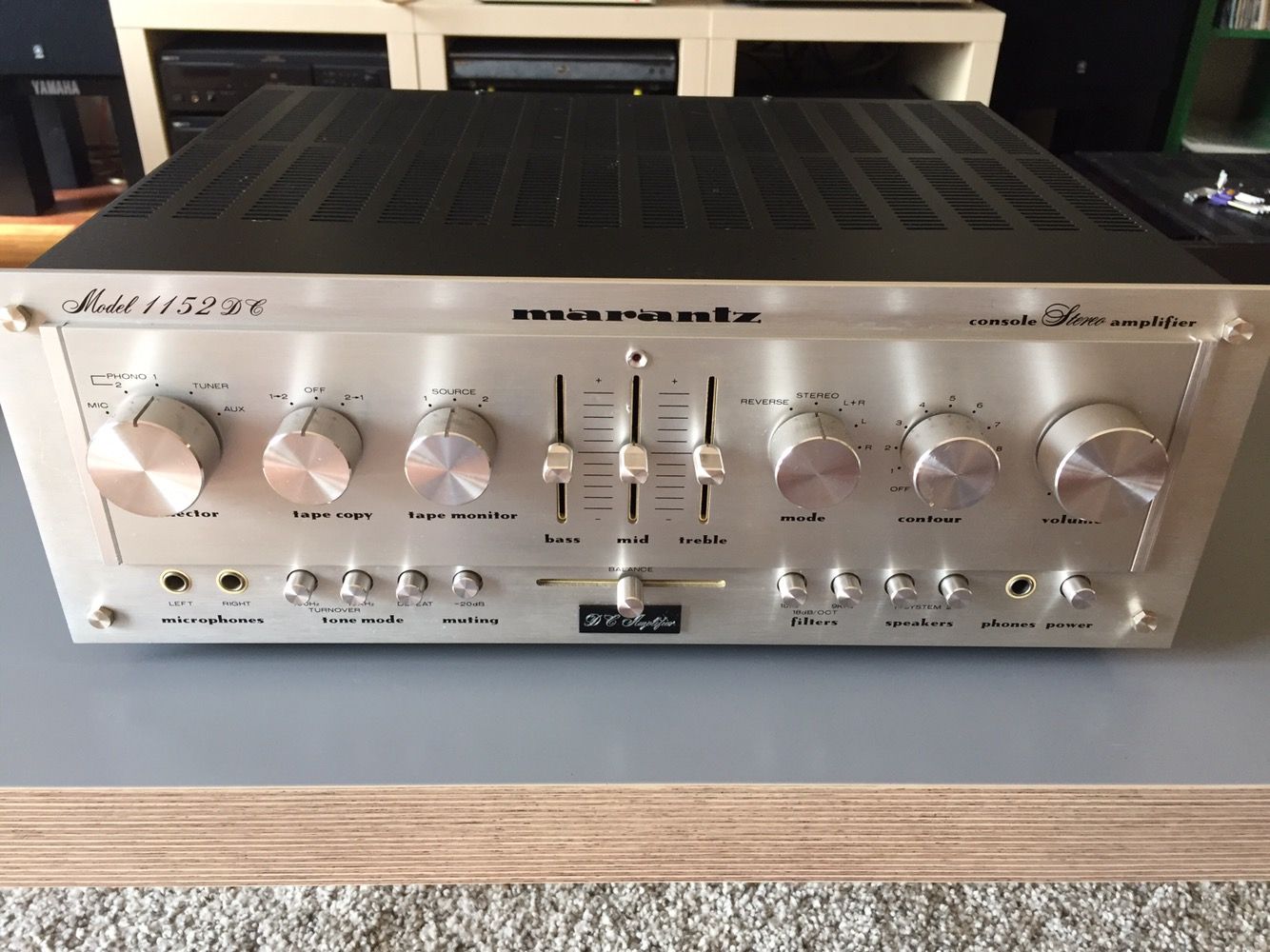 If you would like me to look at your classic Marantz equipment, don't hesitate to get in touch.