Every so often, a customer brings me something that reminds me just how much I love vintage hi-fi. The Dual 1219 idler-drive turntable is just such a thing.
The Dual 1219 idler-drive turntable is a relic from an era when almost everything was made out of metal and wood. The Dual 1219 is German and old, so this type of solid construction should be no surprise.
Idler-Drive
The Dual 1219 uses an idler-drive unlike most other turntables, which use belt or direct-drive for their platters. Idler-drive decks utilise a powerful motor that drives a rubber wheel, which in turn drives the inside edge of the platter.
Whilst idler-drive decks are unlike direct-drive or belt-drive machines, some would suggest that they combine the best of both worlds. I'm not sure I agree with this, but they certainly can play records very well when correctly set up and well-maintained.
And therein lies one of the caveats. Their downside also relates to set-up and maintenance. Idler-drive decks typically need more regular maintenance than belt-drive machines and much more than direct-drive decks. The idler drivetrain can be problematic and maintaining it requires expert attention.
Dual 1219 Specifications
Courtesy of Vinyl Engine
Power supply: AC, 50 or 60Hz, changeable by changing motor pulley
Voltage: 110/117V or 220V switchable
Drive: Synchronous motor with radial-elastic suspension
Platter: non-magnetic, dynamically balanced, 3.1kg
Speeds: 33, 45 and 78rpm
Pitch control variation: 6%
Rumble: -60db (weighted)
Tonearm: extra long, torsionally rigid metal arm, 4-point gimbal suspension, skeletal head design
Cartridge holder: removable, accepts cartridges from 1 to 12g
Weight: 6.8kg
Dimensions: 376 x 334mm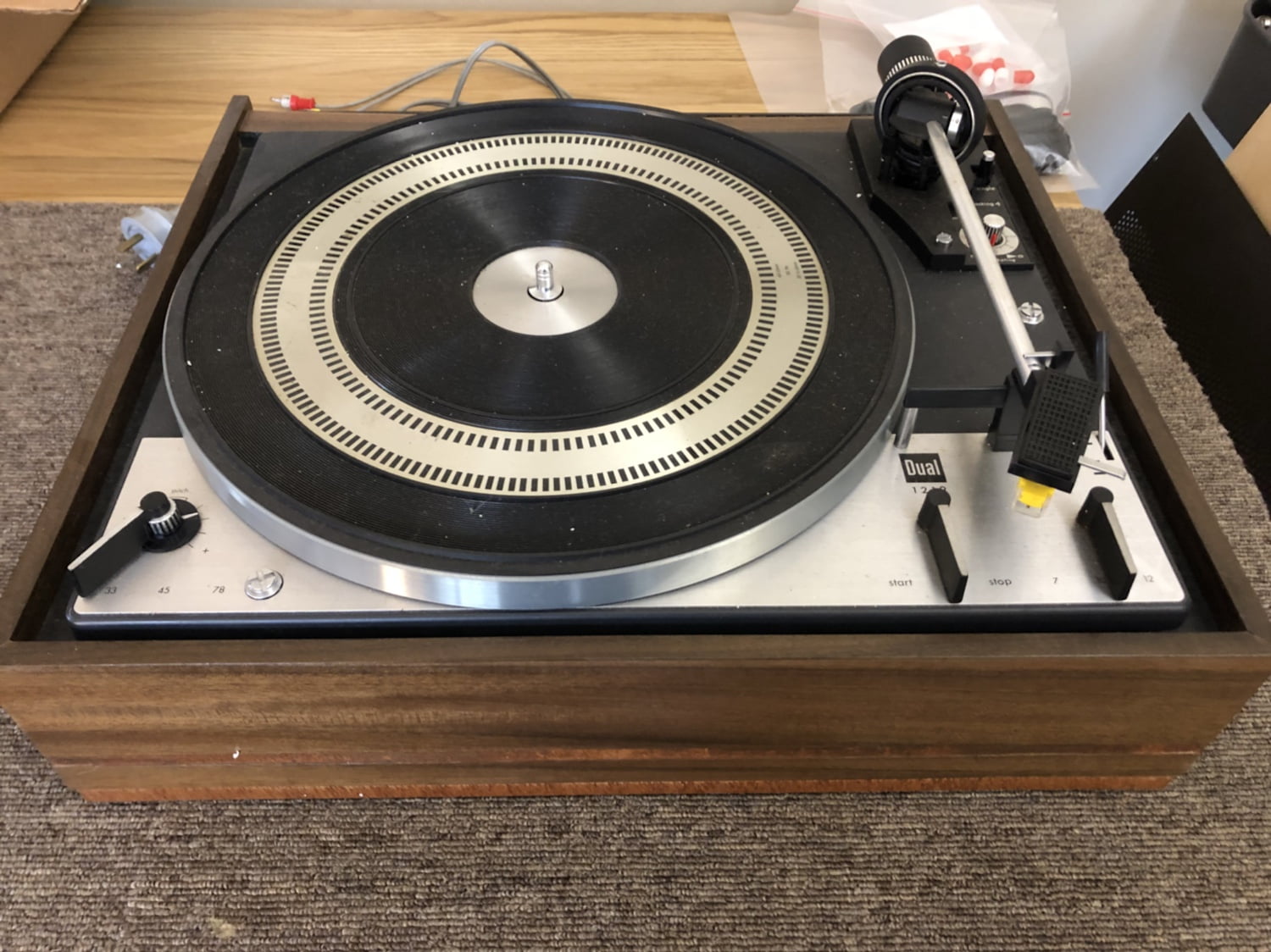 The Good
There's a lot to like about the Dual 1219. It's a very serviceable machine. Those with experience and the correct tools and lubricants should be able to make good progress. The metal and wooden parts respond well to cleaning and lubrication and there are few plastic parts to fail. If you are not sure though, it's best to seek out an expert.
Bearings and metal parts are very long-lived and everything is robustly constructed. There are no belts as drive is to the inside of the platter, via an idler wheel. Idler-drive machines tend to play records very well as a result of the high torque this arrangement delivers, like good direct-drive decks.
The motor is likely to last a lifetime and, speaking of the platter, it's heavy and dynamically balanced. In fact, the platter makes up half of the total mass of the deck. The Dual 1219 also plays 78s and can repeat play records, great for parties! Automatic start and stop are bonuses that many people enjoy.
The Bad
The Dual 1219 and other Duals from this era are complex and need frequent maintenance. Lubrication points are many and varied, as are the lubricants and their modern substitutes. Servicing a deck like this doesn't take an hour as it does with many simpler machines. A Dual 1219 needs several hours of specialist service time, every five or so years and service involves careful disassembly, cleaning and lubrication of something like a dozen service points.
If you are not up for that regimen, this probably isn't the deck for you. Hoping your deck is different is about as helpful as hoping you won't get older. Just accept it, find a good technician to partner with and have some servicing done to remove the old congealed lubricants as this helps a great deal.
Some 1219s come in some pretty sketchy wooden cabinets too, so watch out for that. For more on the Dual 1219, Tone Audio wrote a nice piece about the deck, check it out.
Problems
Synthetic lubricants weren't a thing back in 1971. The half dozen or so specific mineral oils and greases used in the Dual 1219 don't hold up well over 50+ years, nor should we expect them to. These are highly mechanical decks and all the points specified in the service manual need greasing or oiling with correctly graded modern lubricants.
Many owners don't understand the maintenance requirements of decks like the Dual 1219, with the result that they are often partially or completely seized by the time a technician sees them. This unit was very solidly seized and it took methodical work over several hours to resolve her issues. Is it worth it? Of course, nothing like this will ever be made again, and even if it was, you probably couldn't afford to buy it!
There are also issues with Dual's ingenious/ridiculous removable cartridge system. The delicate little fingers and spring-loaded pins can break. If they do, it's trouble.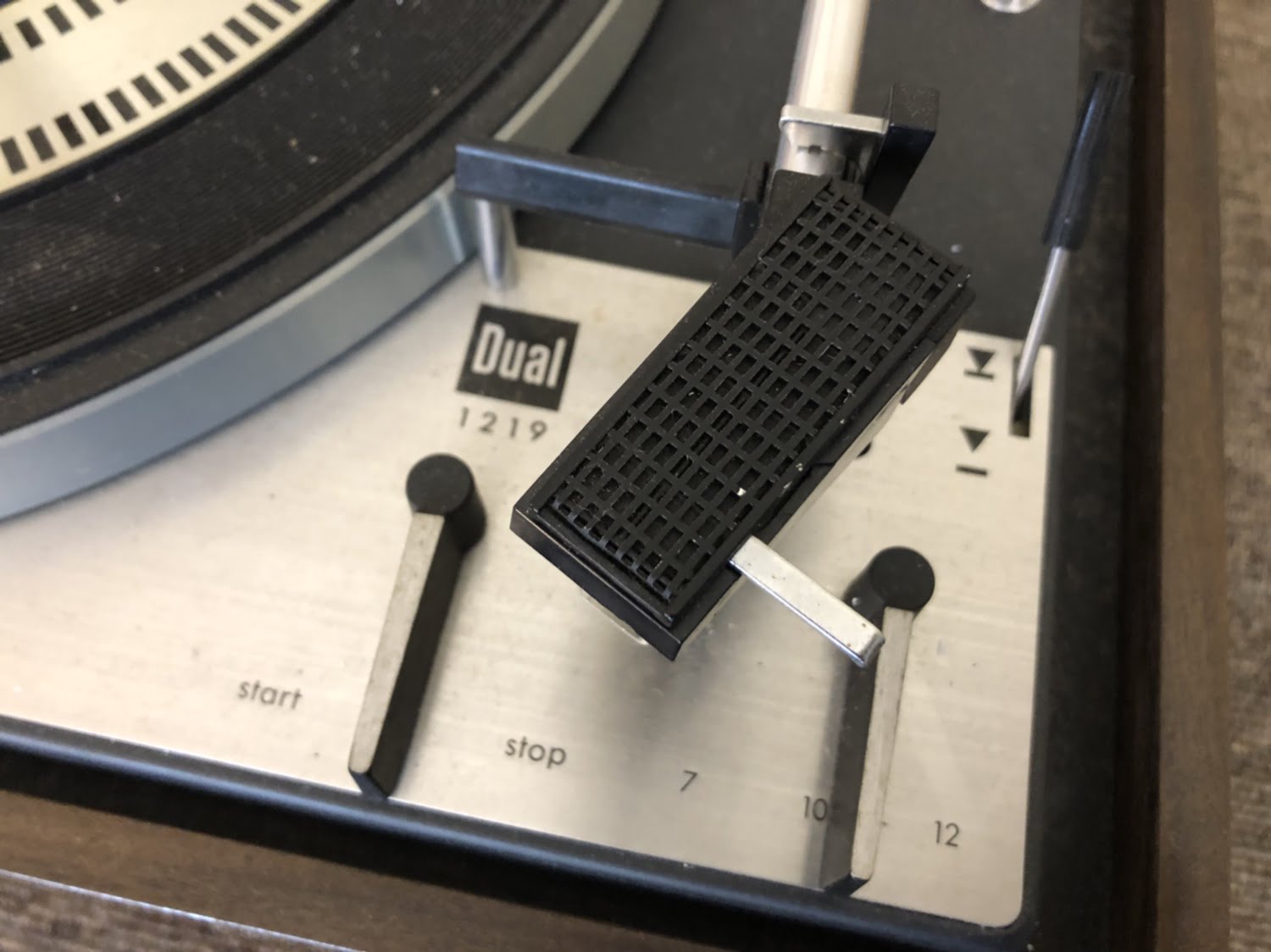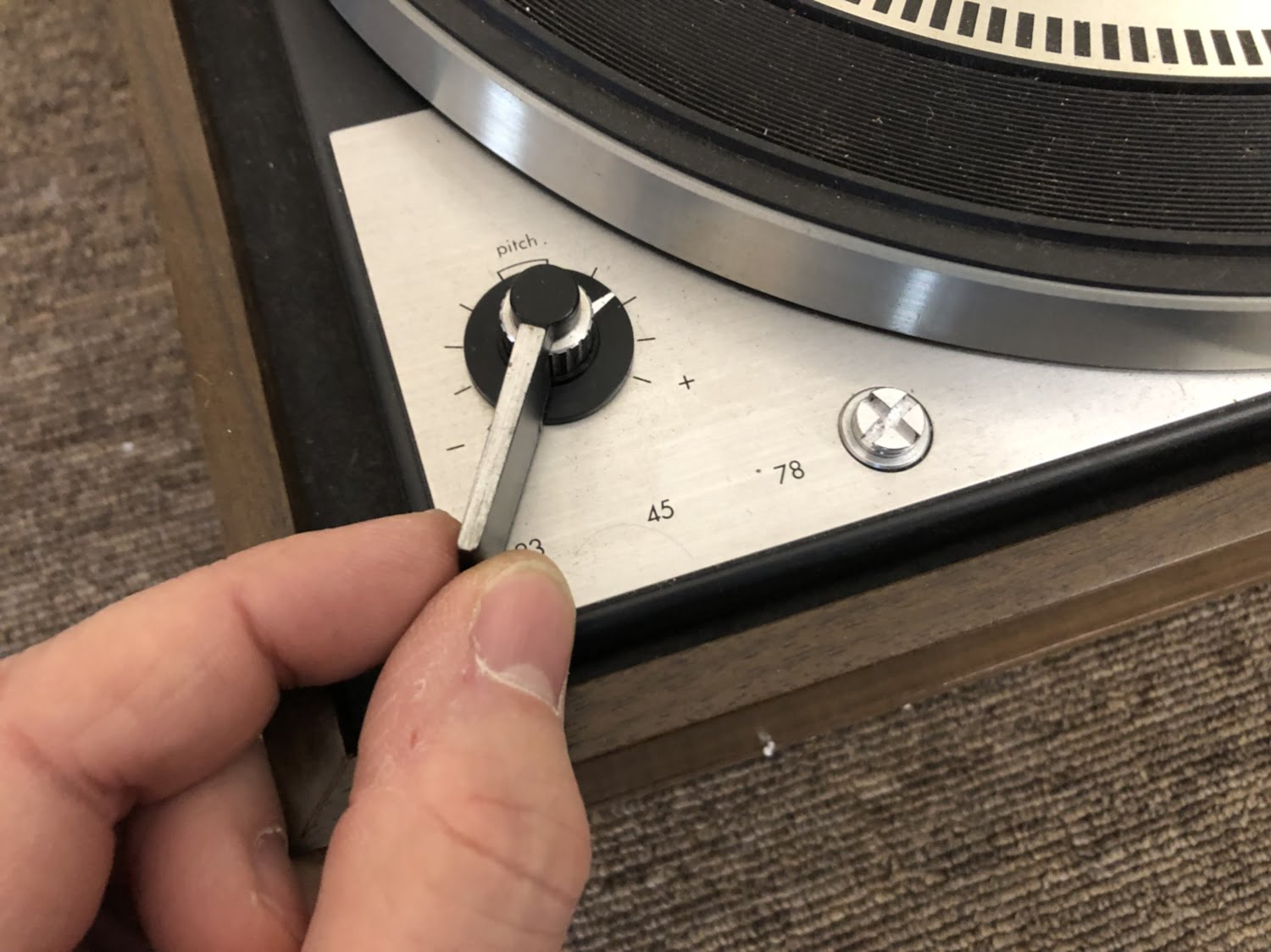 Service & Repair
The first thing to do with one of these decks is to remove the mechanical element or actual turntable from the chassis.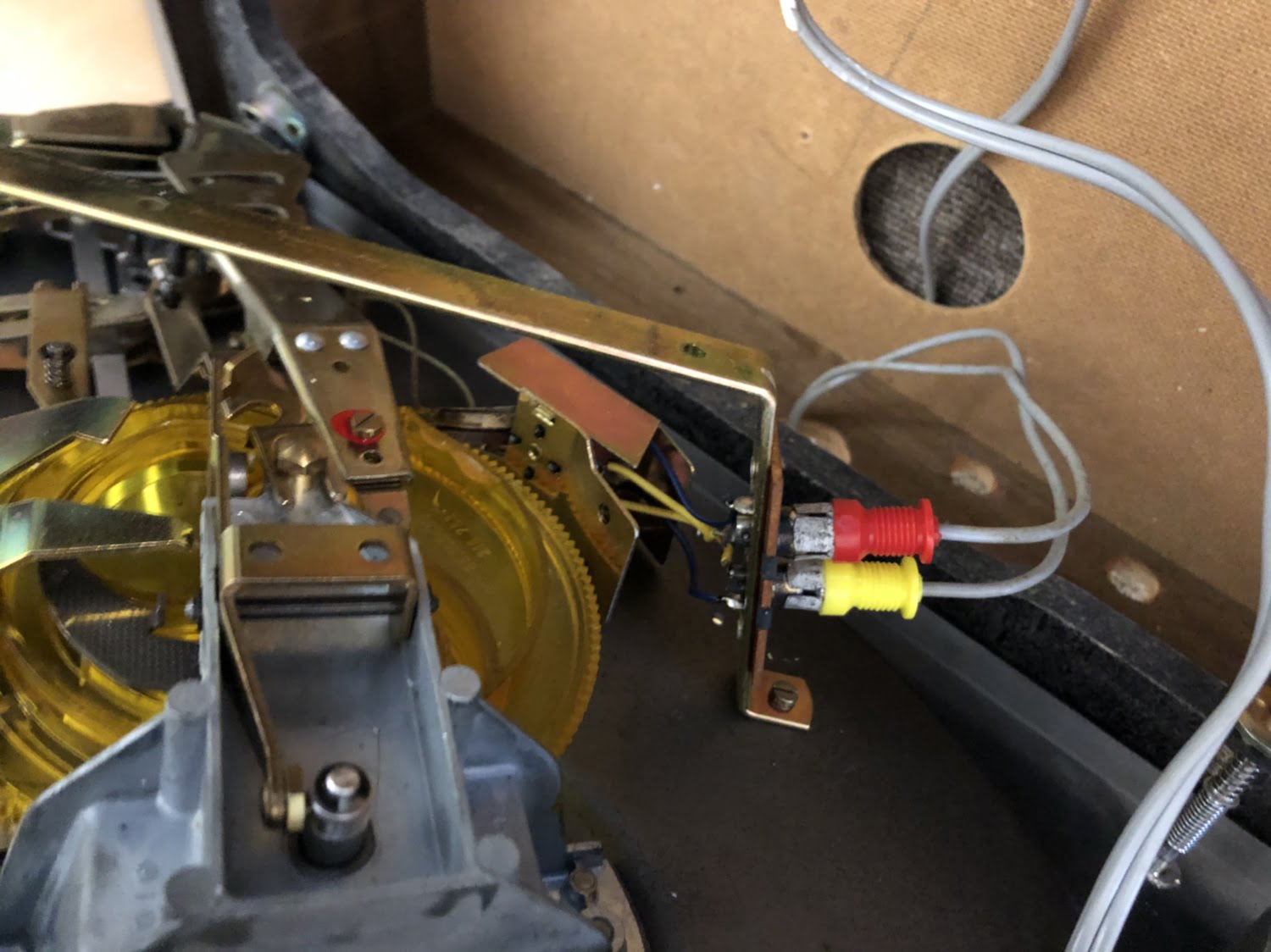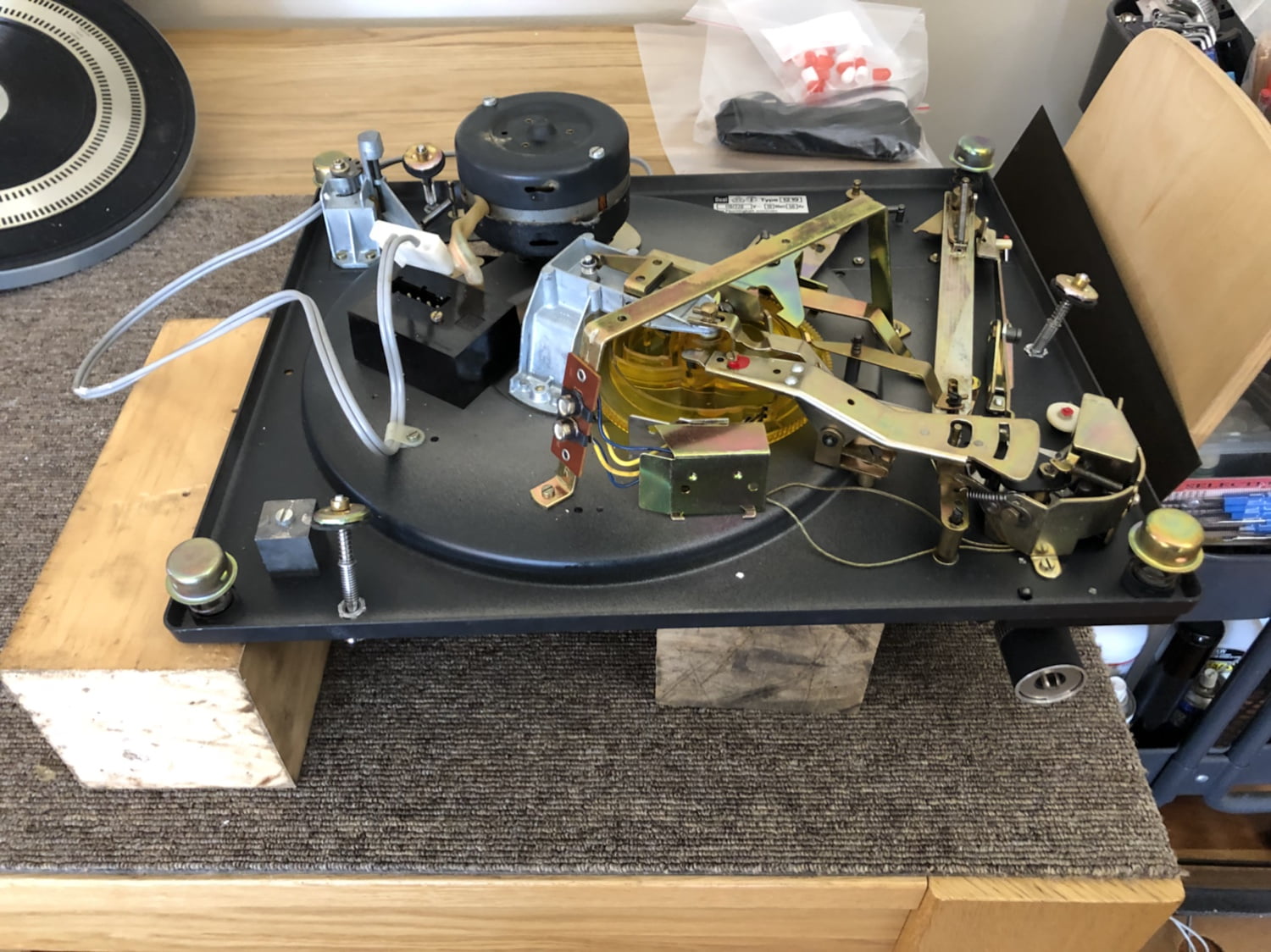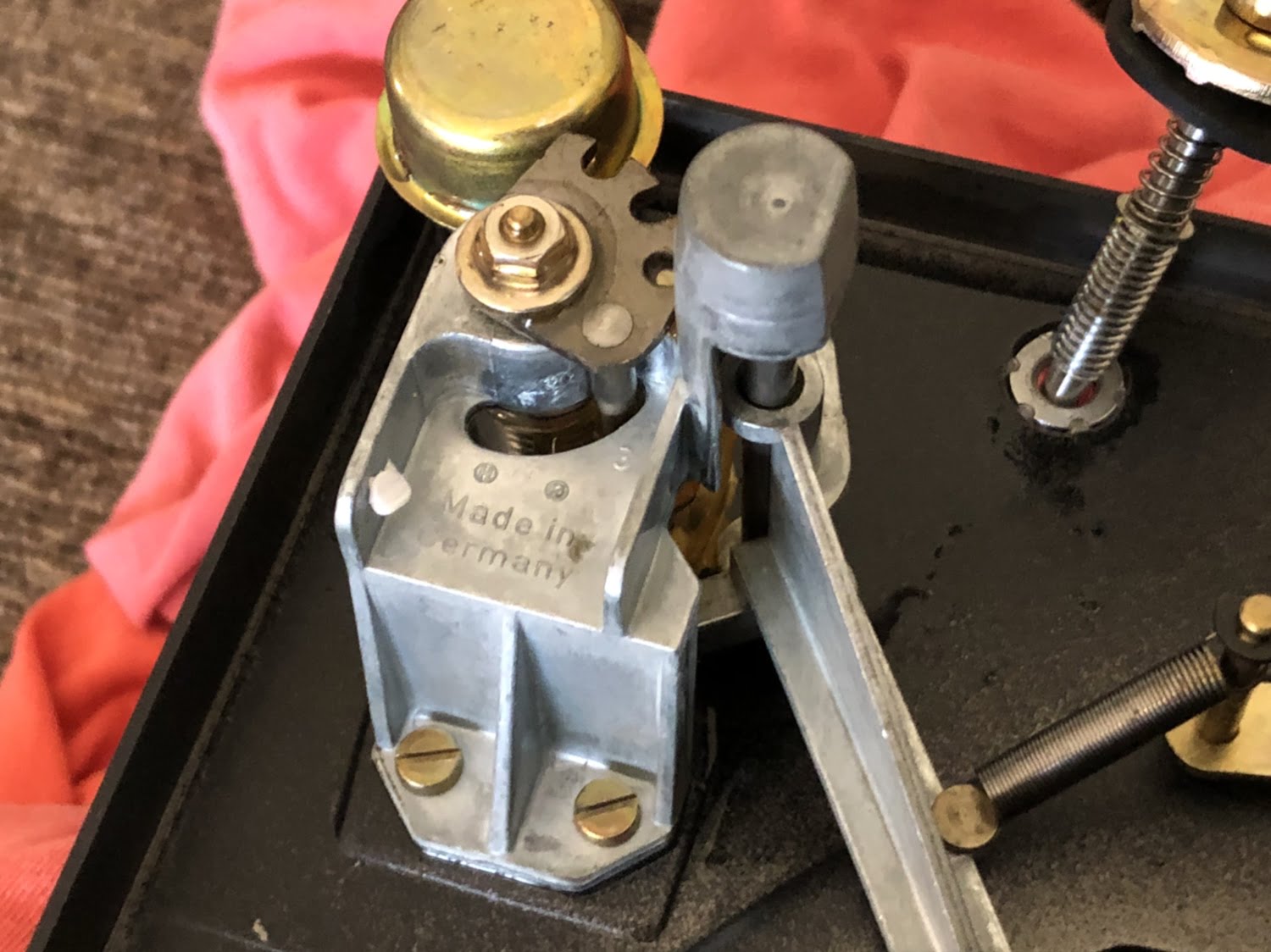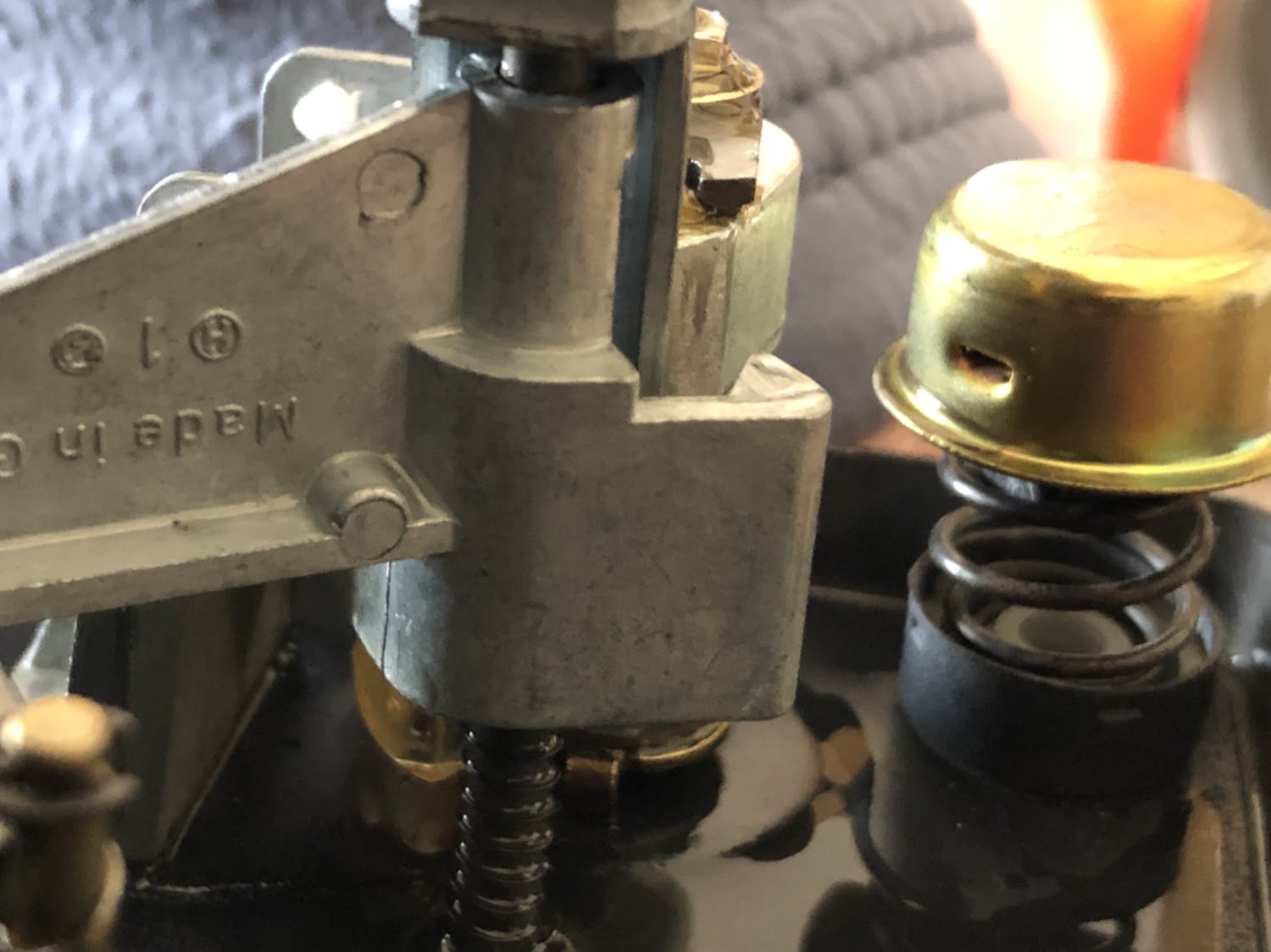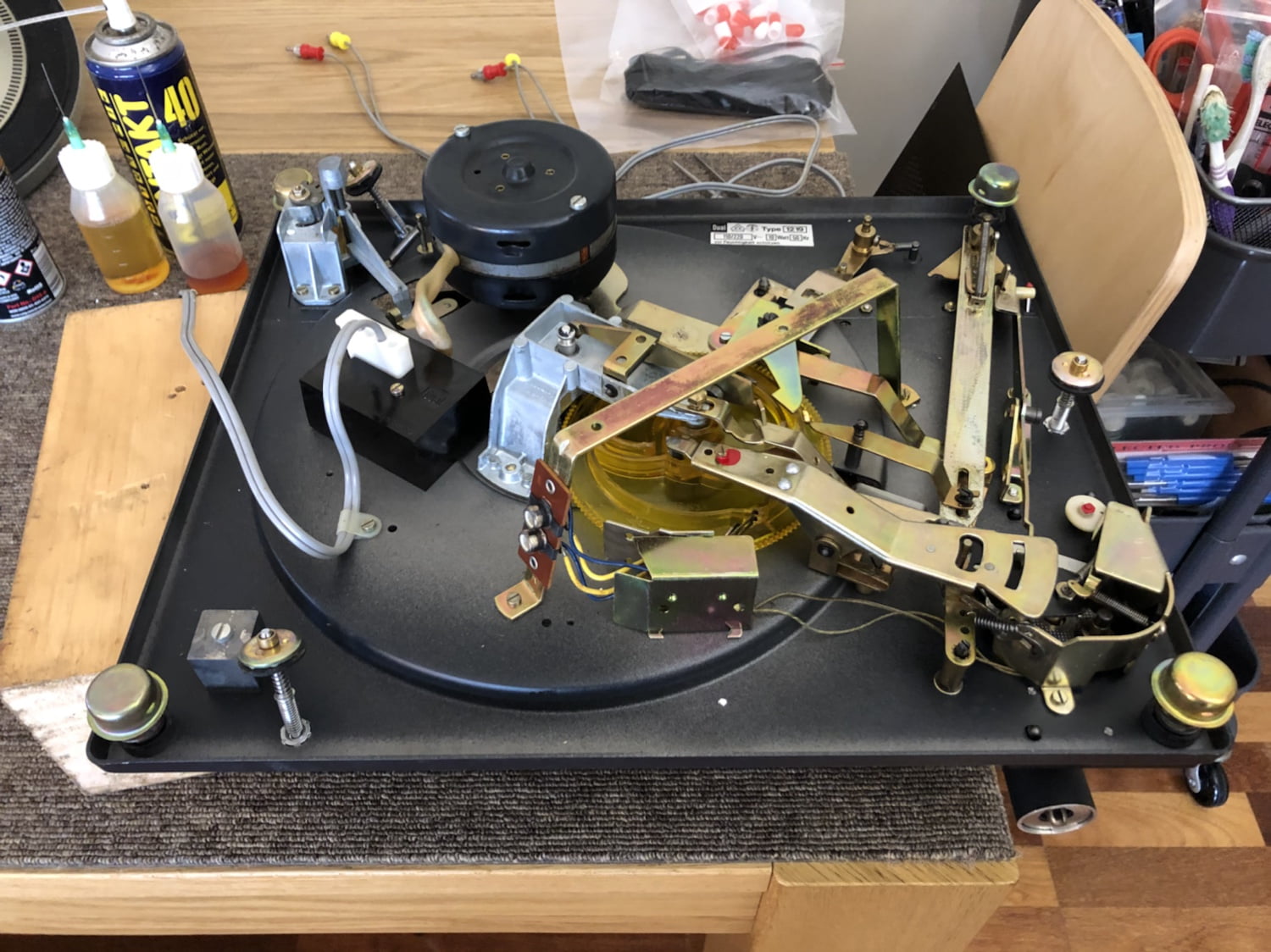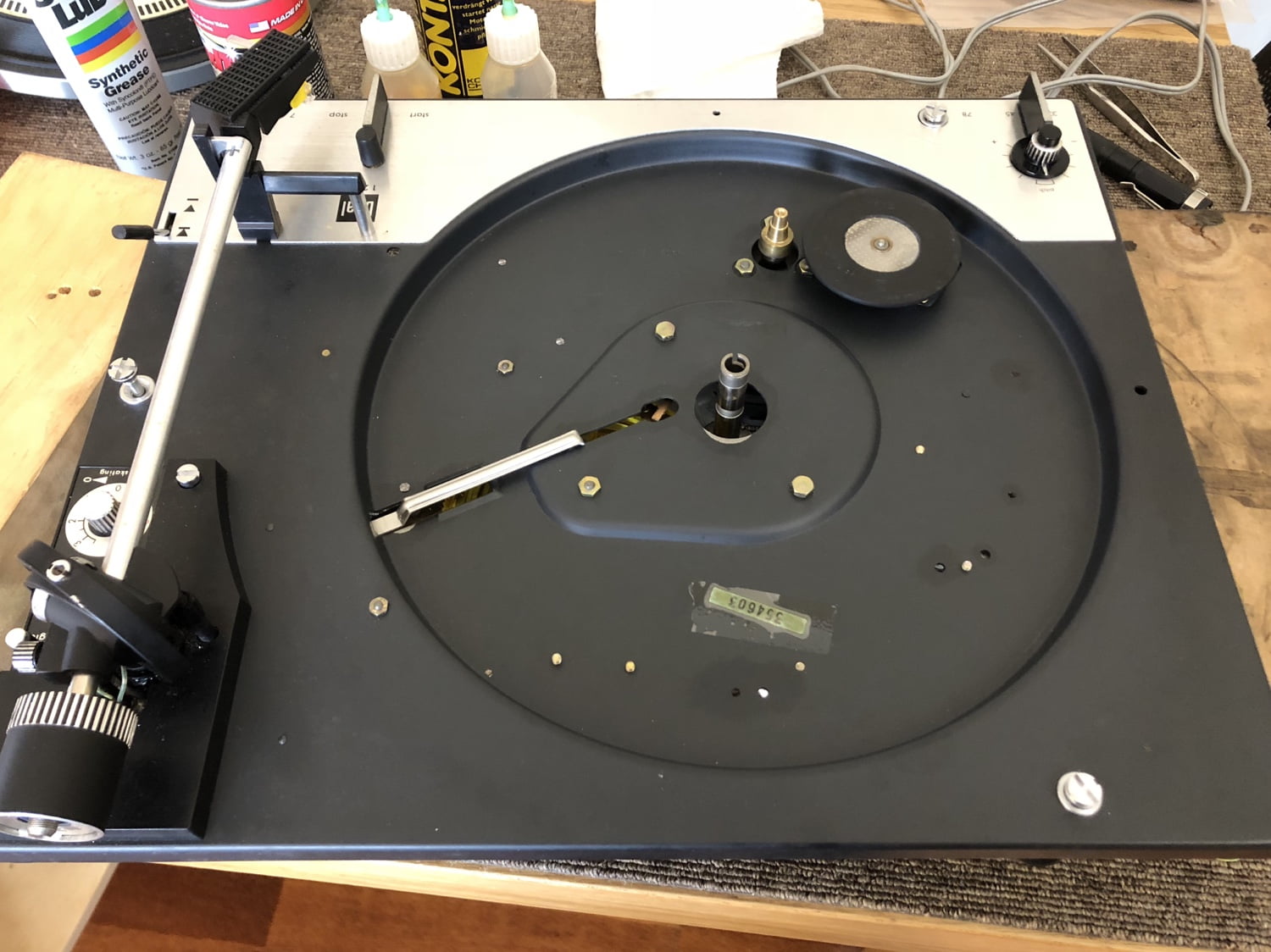 Cabinet
I like this cabinet, but it was looking a little worse for wear when it came in.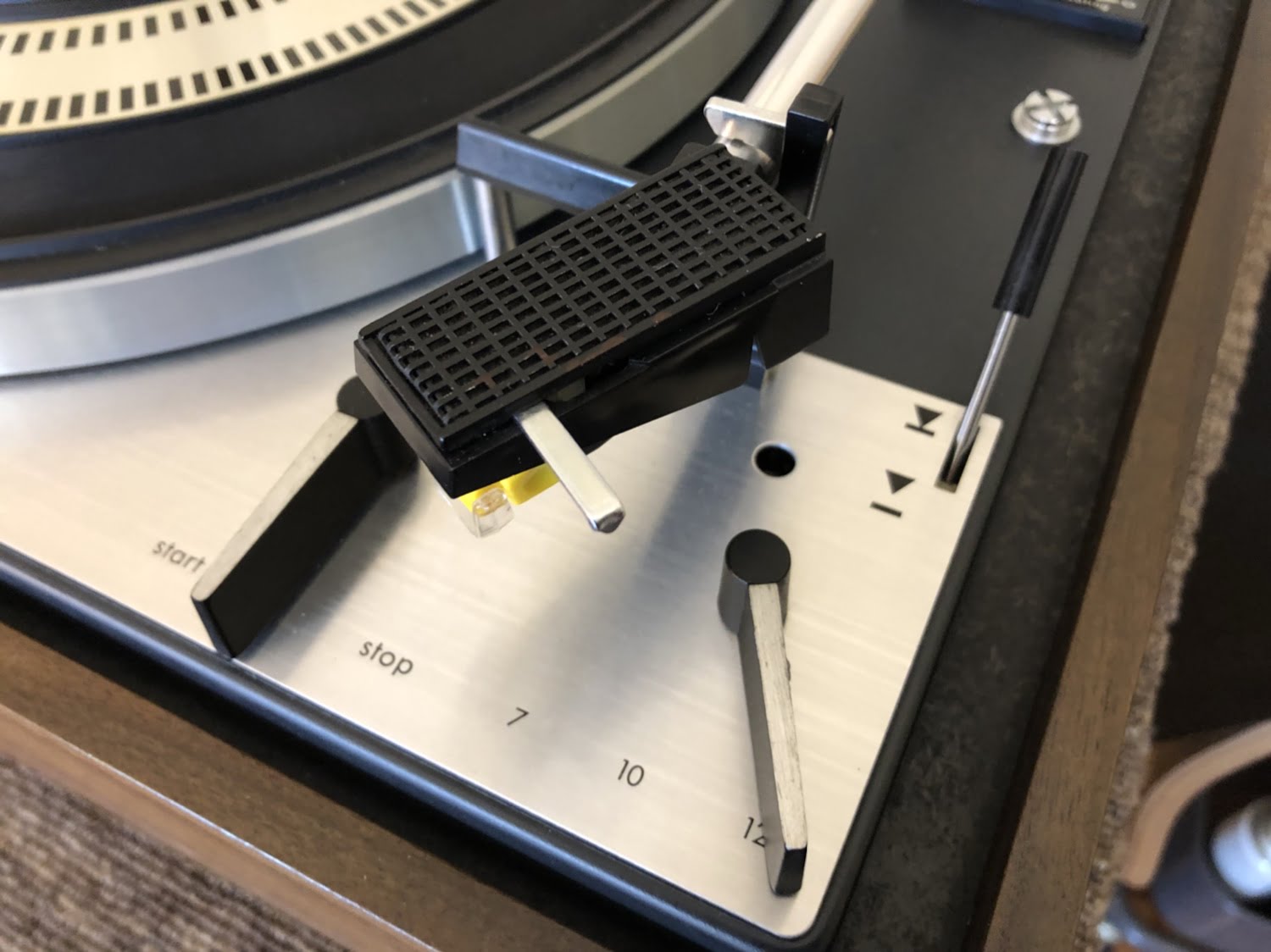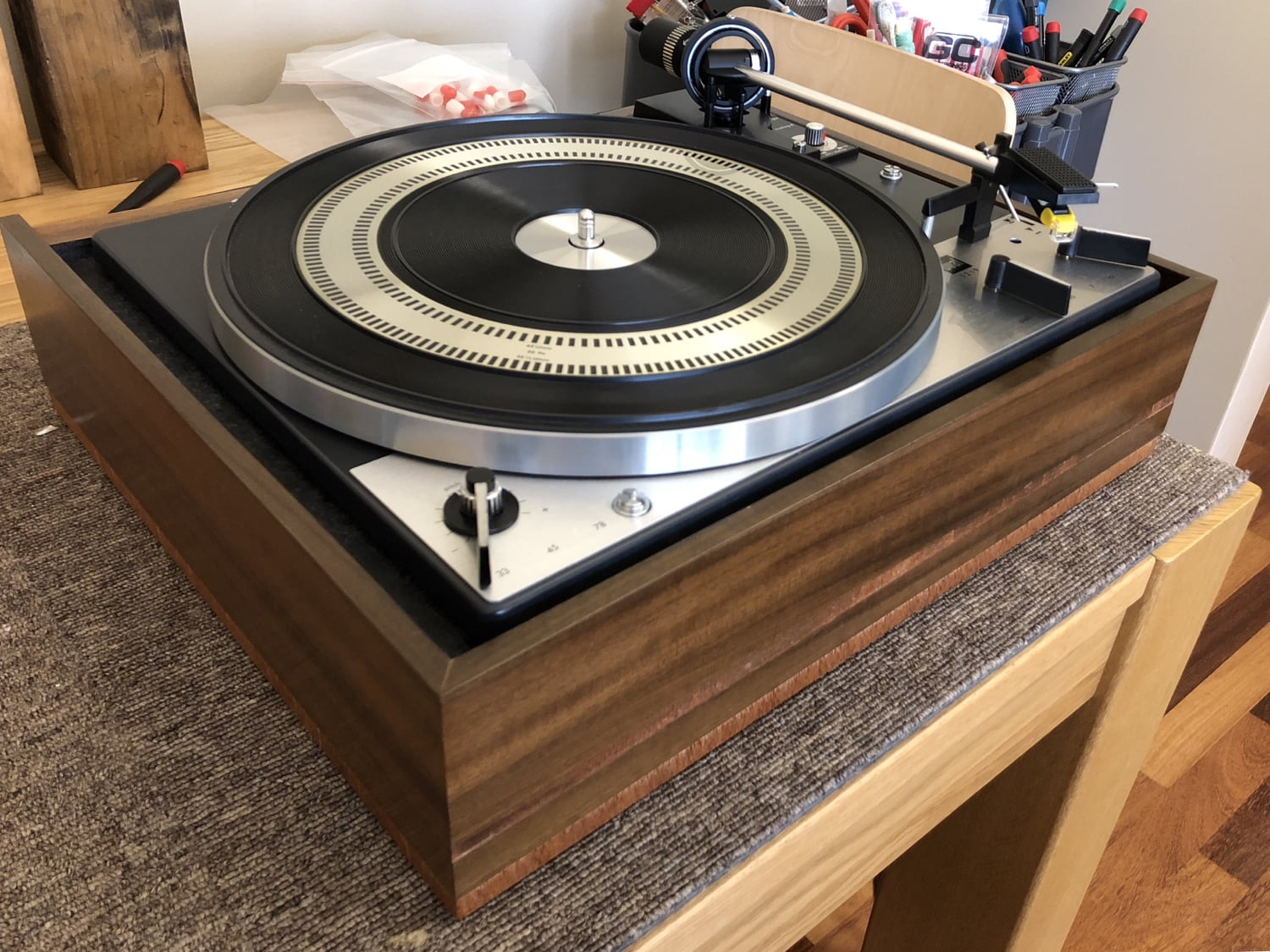 As always, thank you for reading. If you would like me to service or repair your Dual turntable, don't hesitate to get in touch.