I recently worked on a very cool and lovely old JVC QL-F4 direct-drive, fully automatic turntable. Let's take a look inside.
The JVC QL-F4 is a mid-range deck from the once-great JVC. Even in the late '70s and early '80s, JVC was not known for its hi-fi separates. This is a shame because this series of JVC turntables had great specs. This deck is quite unusual in terms of the platter, styling and cool LED strobe illuminator. It also allows for repeat playing of records, great for parties!
UPDATED, 2023. Wow, this takes me back! Decks like this were still being thrown in the bin when they failed, rather than being repaired, when I wrote this. Most hadn't heard of the JVC QL-F4 when I repaired and wrote about this one, so I'm pleased if the article has inspired folks to get into turntables or try their hand at repairing them. Thanks for visiting and for being part of the journey over the last decade 🙏
Issues
I've worked on many of these lovely old turntables over the years, so feel free to read a bit more if so inclined. You can also find more information here.
This JVC QL-F4 came with a couple of issues. The bottom case was badly cracked and had been dropped at some point. Also, the platter would often not spin up on its own, requiring a little nudge to get going! Naturally, the owner wanted these problems repaired and for the deck to be serviced and brought back into the correct working order and factory spec. He also wanted me to replace the headshell and cartridge.
To begin, I cleaned the deck. This helps me detect any other issues that might be obscured or even created by dirt, something I've seen often. I then removed the plastic base and repaired it with a cyanoacrylate glue specially designed for plastics.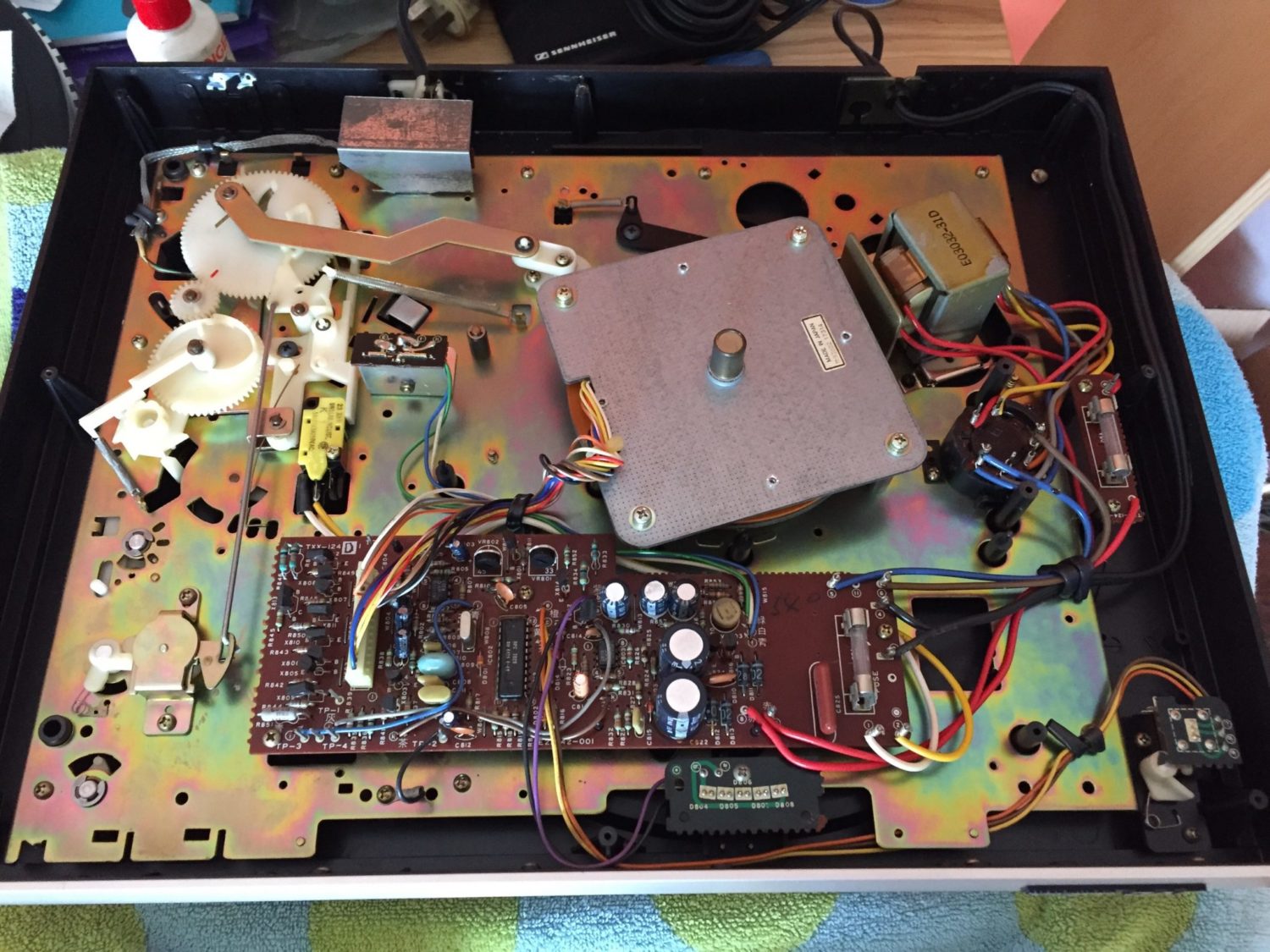 Repair
The next job was to inspect the electronics. I figured that there might have been a power supply issue and it's best to start with the cardinal rule of electronics repair: "Thou shalt check voltages." The main 22V rail was down slightly, so I adjusted this and retested the deck. She still wasn't quite behaving herself.
What I did find though was a voltage regulator or series-pass transistor (my apologies, I can't recall now which it was) that had at least one dry joint and needed re-working. The images below show this before and after some time with the Hakko soldering station.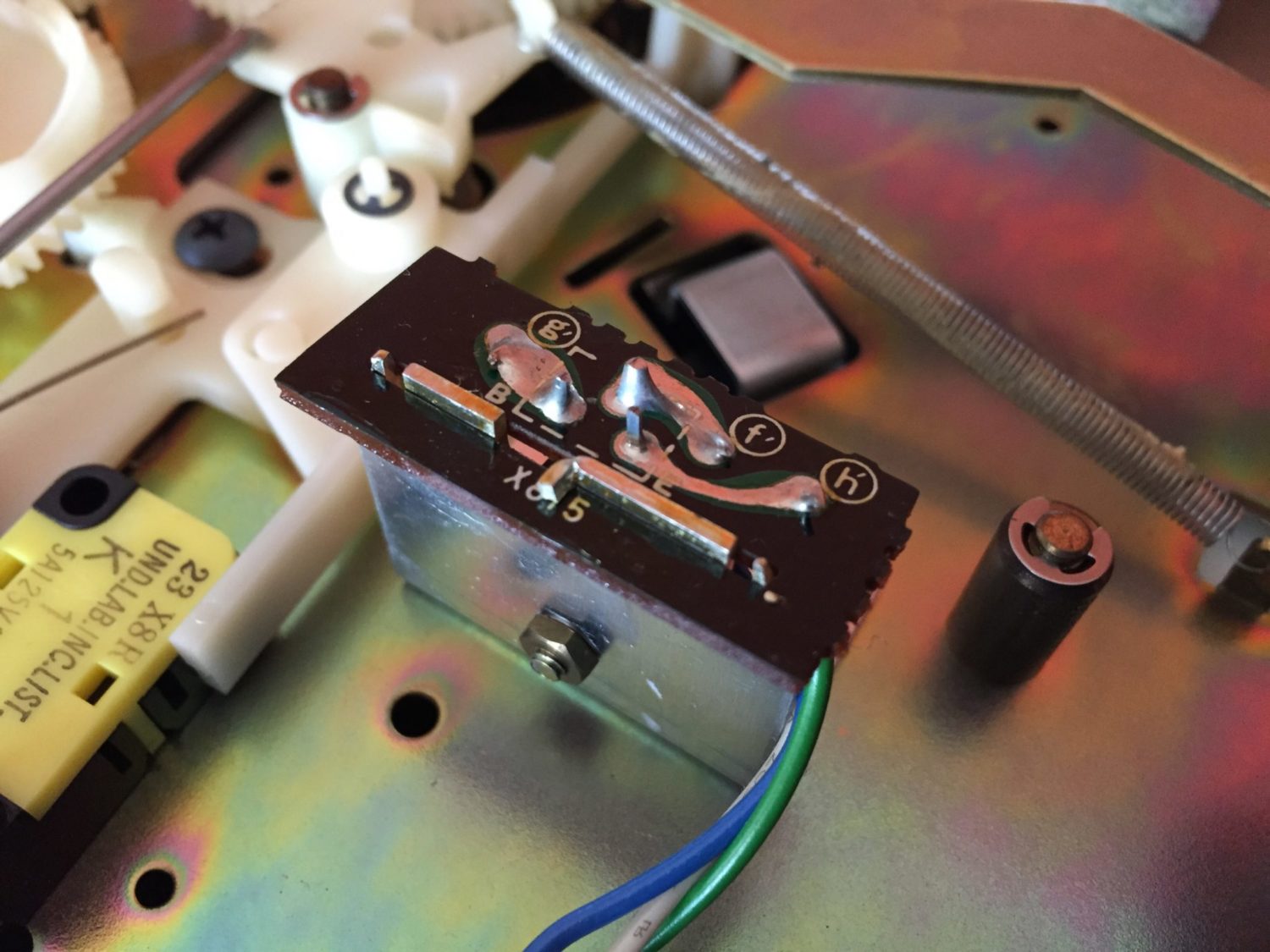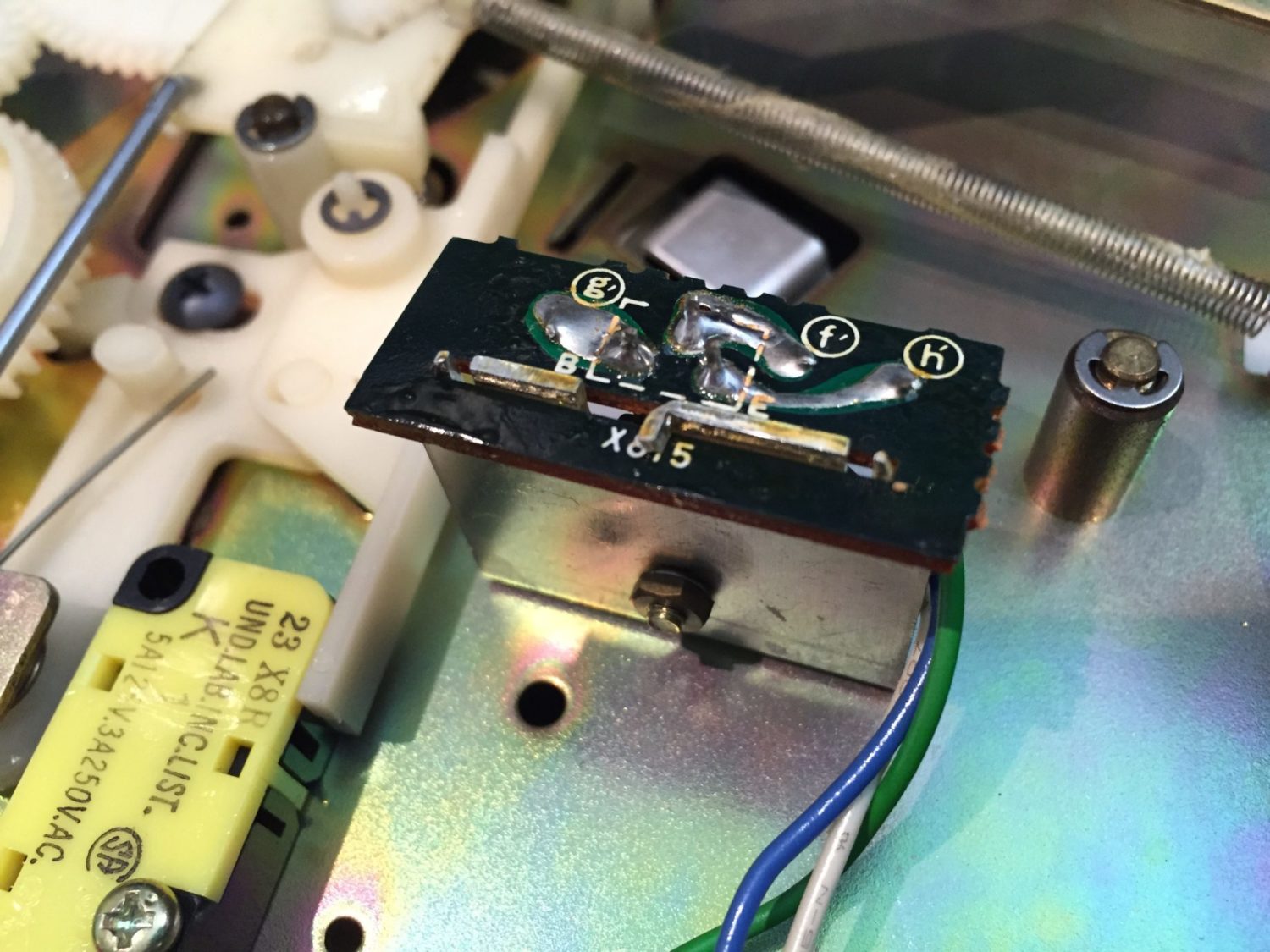 Next, I had a very close look at the capacitors in the power supply area. There was lots of the dreaded corrosive glue around the larger capacitors. This and the affected parts had to go. I pulled the caps, carefully removed the corrosive glue and installed some nice high-temp, low-ESR replacement capacitors.
Retesting the deck showed that I had resolved the issue with poor starting torque as she now spun up every time, without assistance. I readjusted the 22V rail again and that job was complete. Note that I've repaired many QL-F4s and issues have included glue damage seen here, completely dead power supplies, issues with op-amps and more. Checking voltages with reference to the service manual is critically important where faults are not immediately obvious.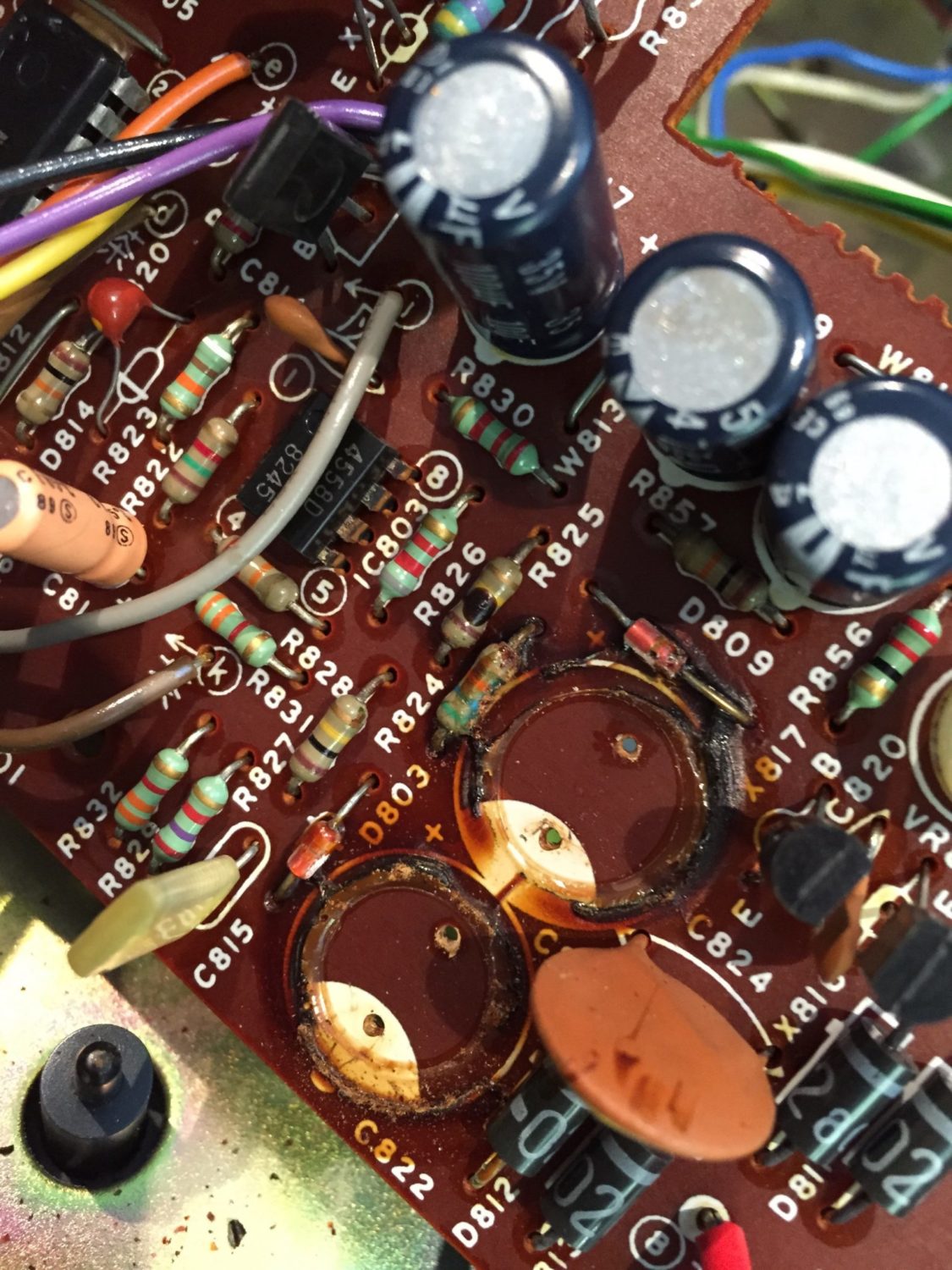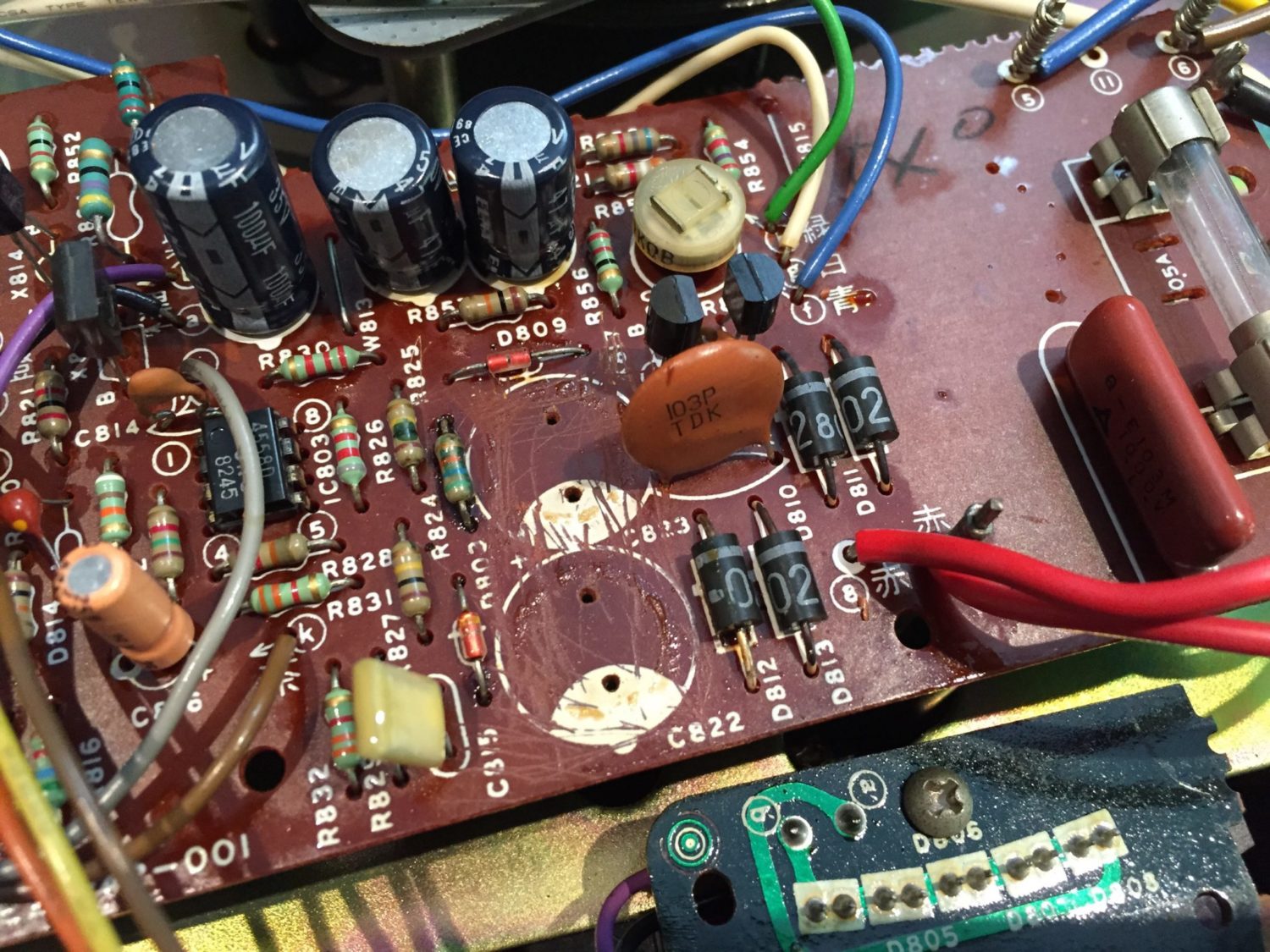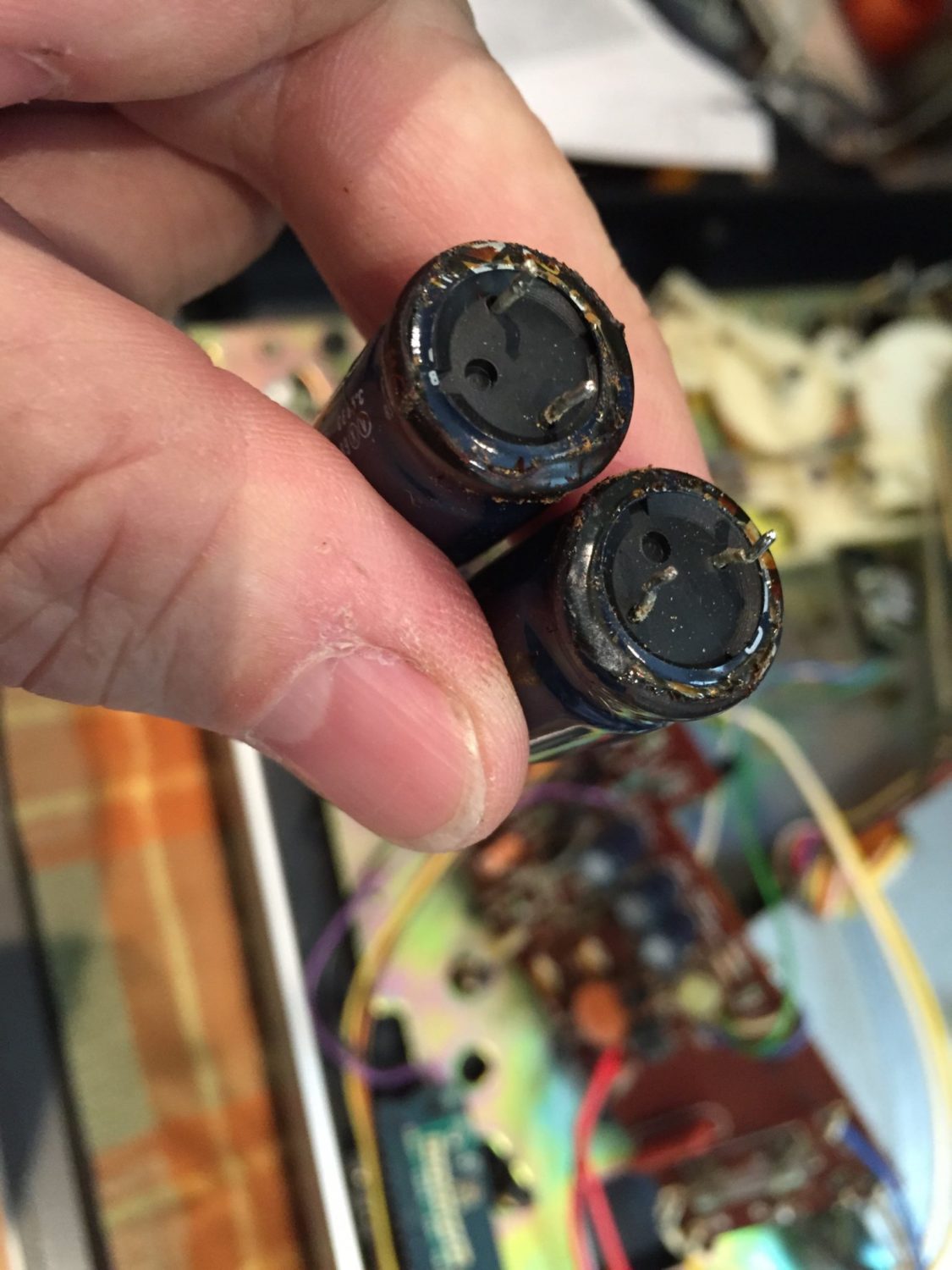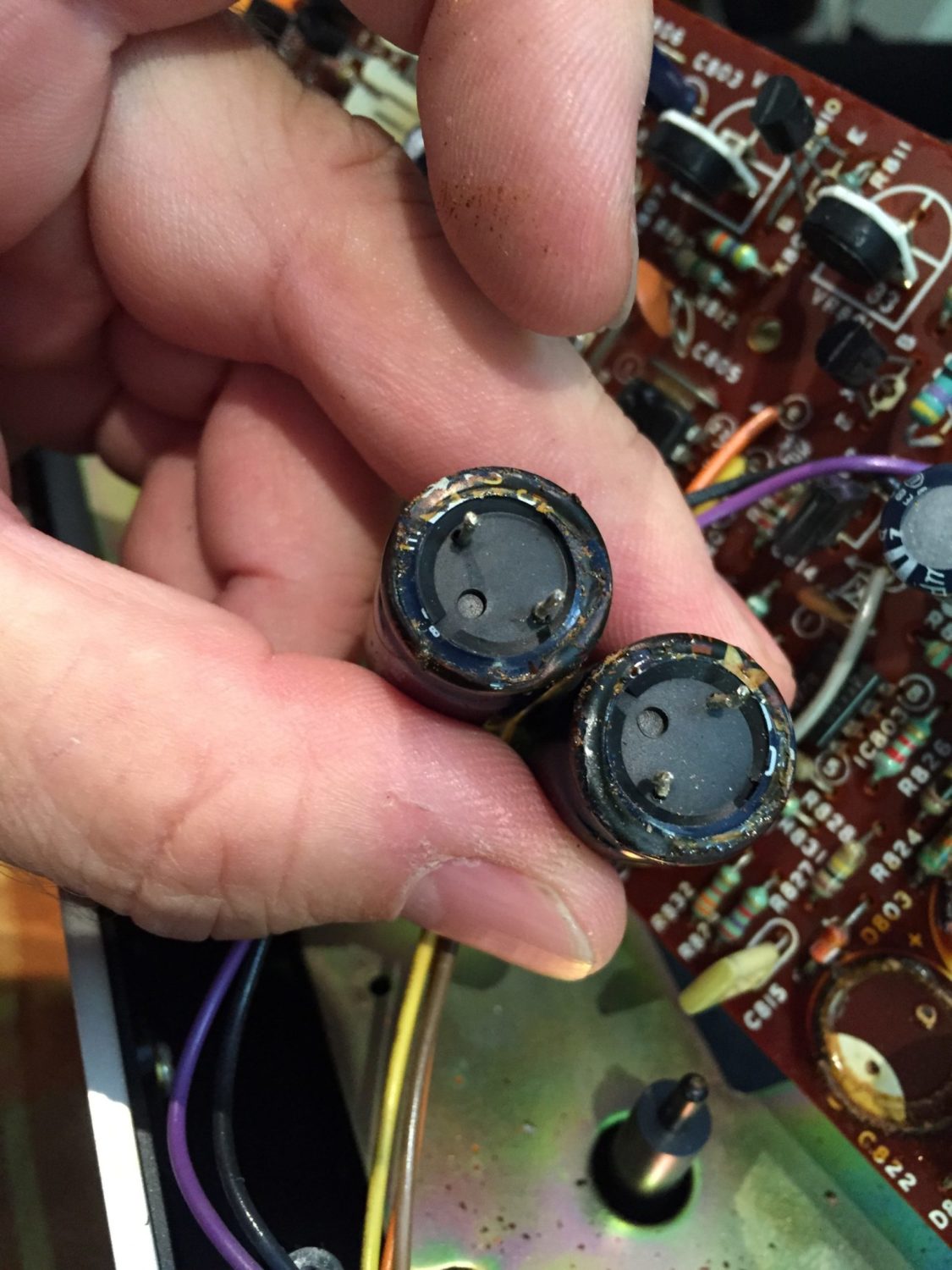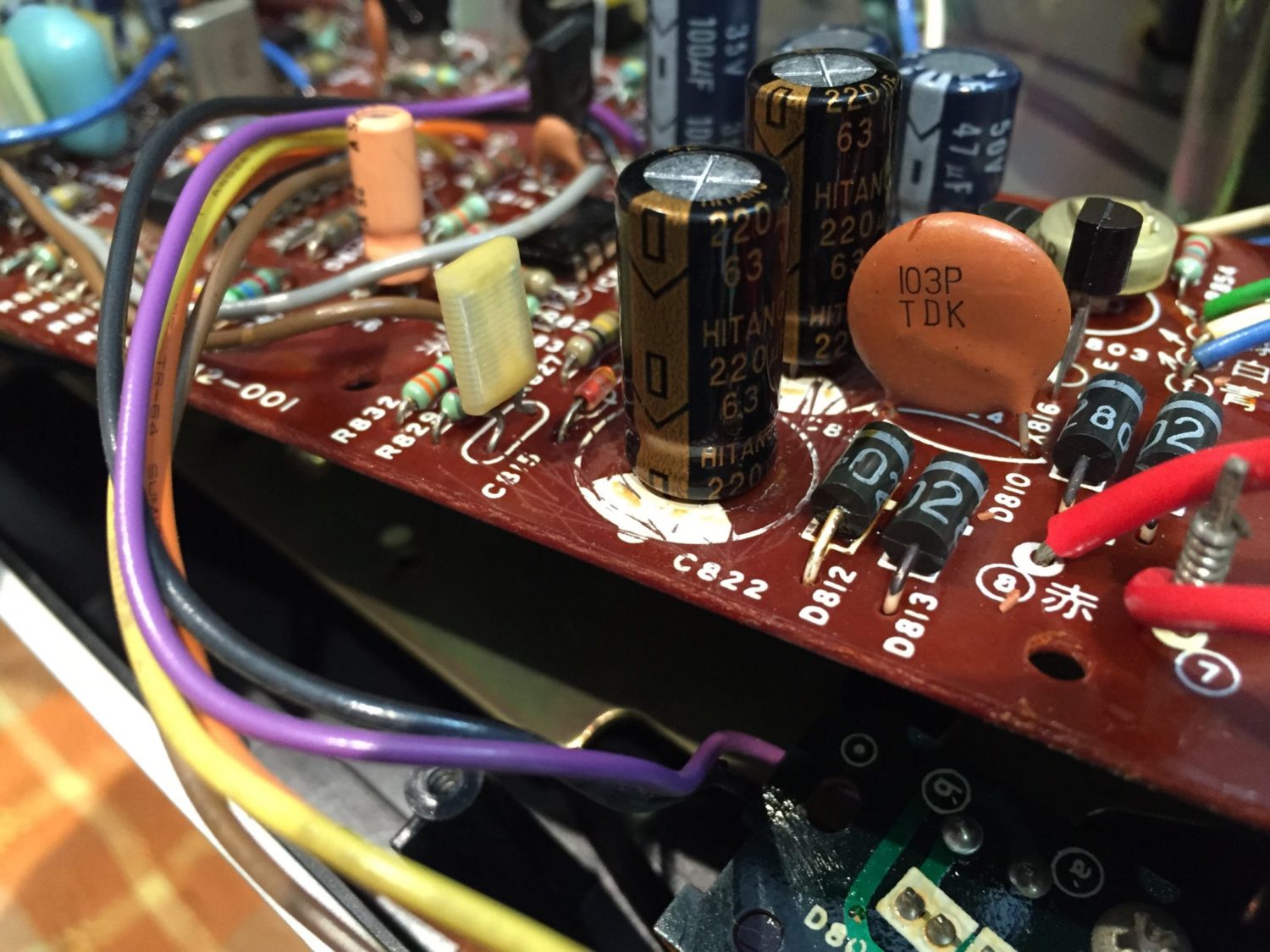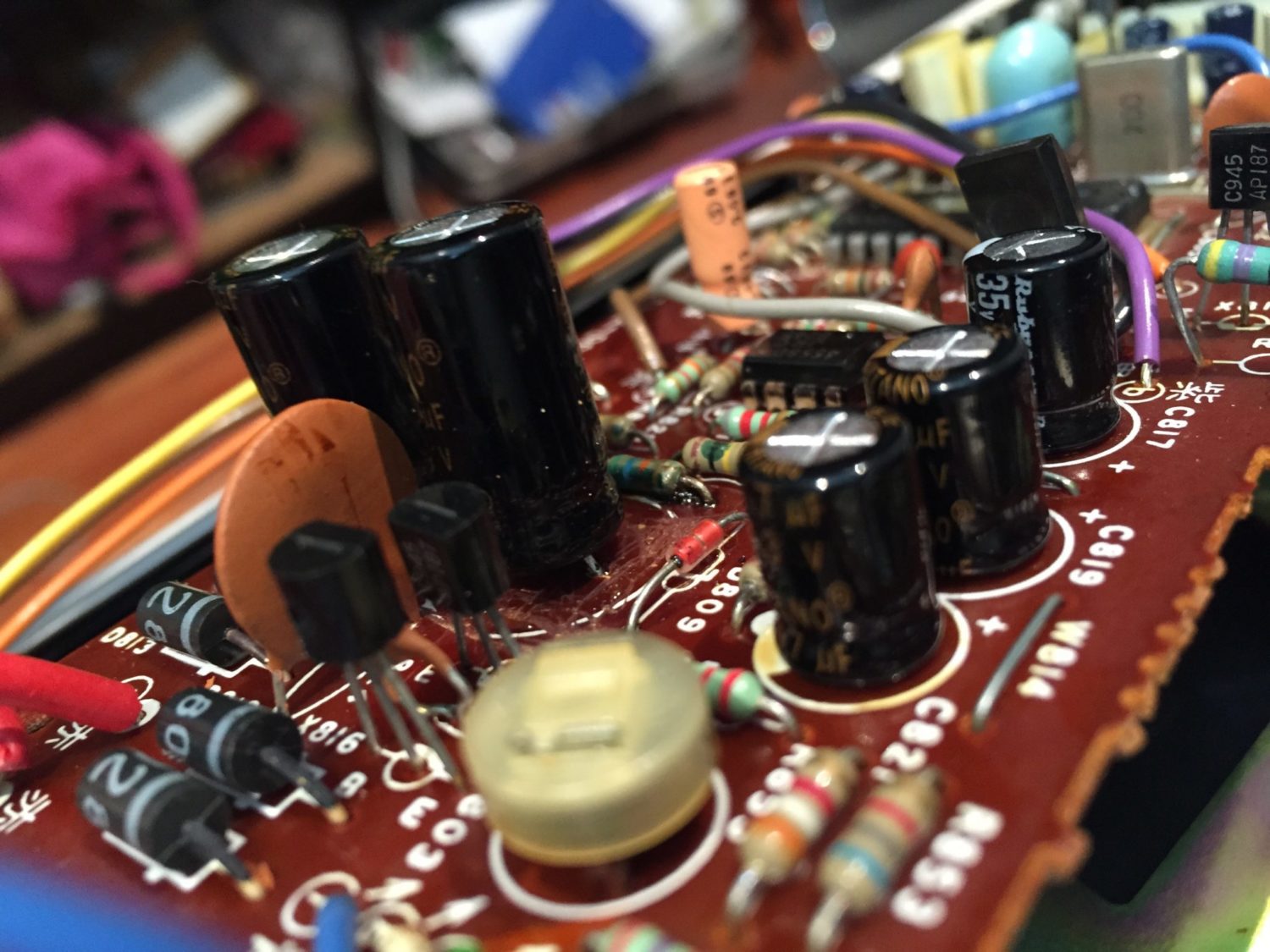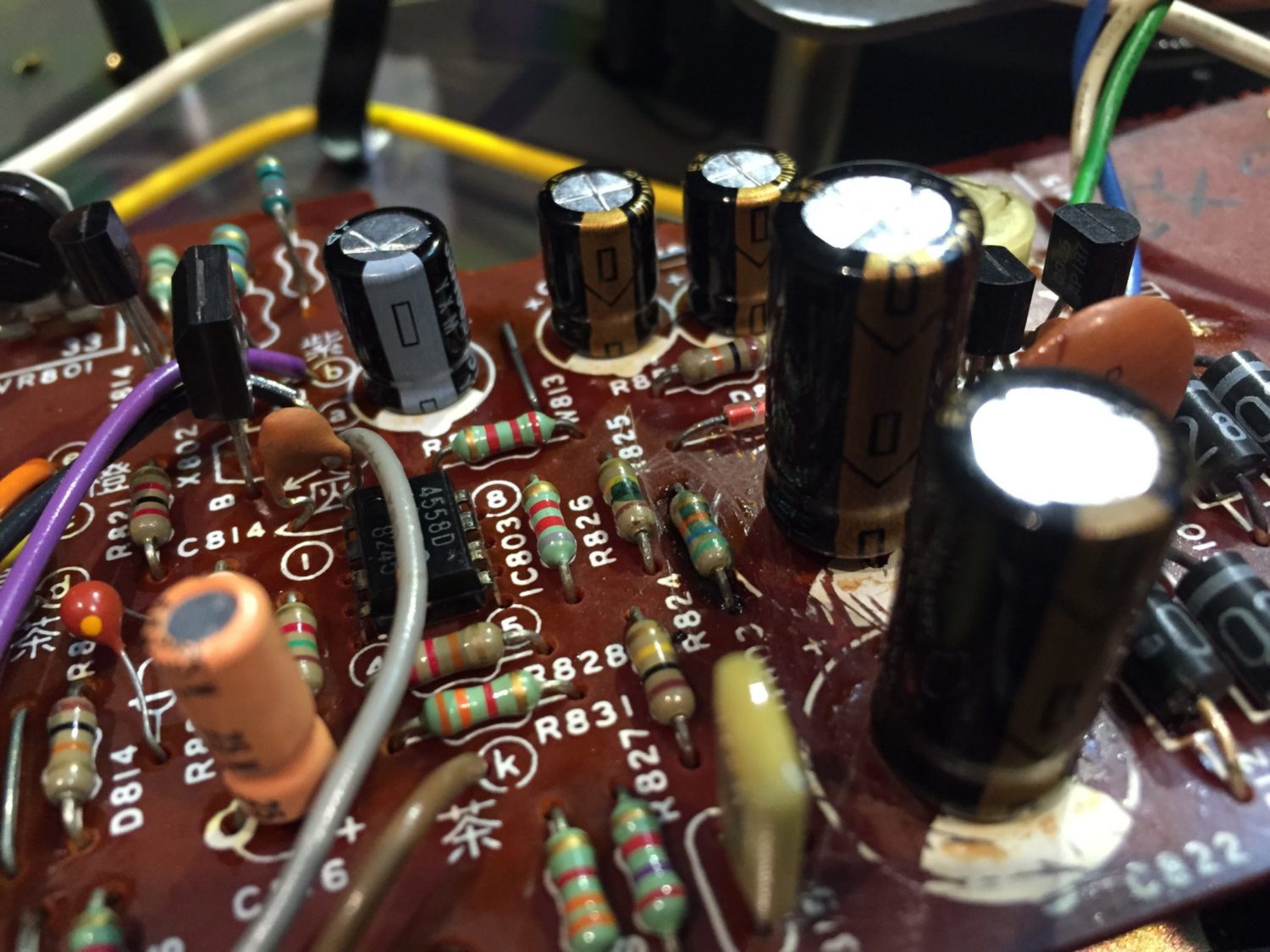 Mechanical Service
Interestingly the JVC QL-F4 motor appeared sealed and not designed for service. The rotor turned smoothly and with no perceptible bearing free play, so at the time of writing back in 2015, I was not too concerned about this. I learned in later years and after having worked on many more QL-F4s that the motors pull apart. The rotor pulls away from the stator when enough force is applied to it. Thank you to commenters for reminding me of the need to update this article!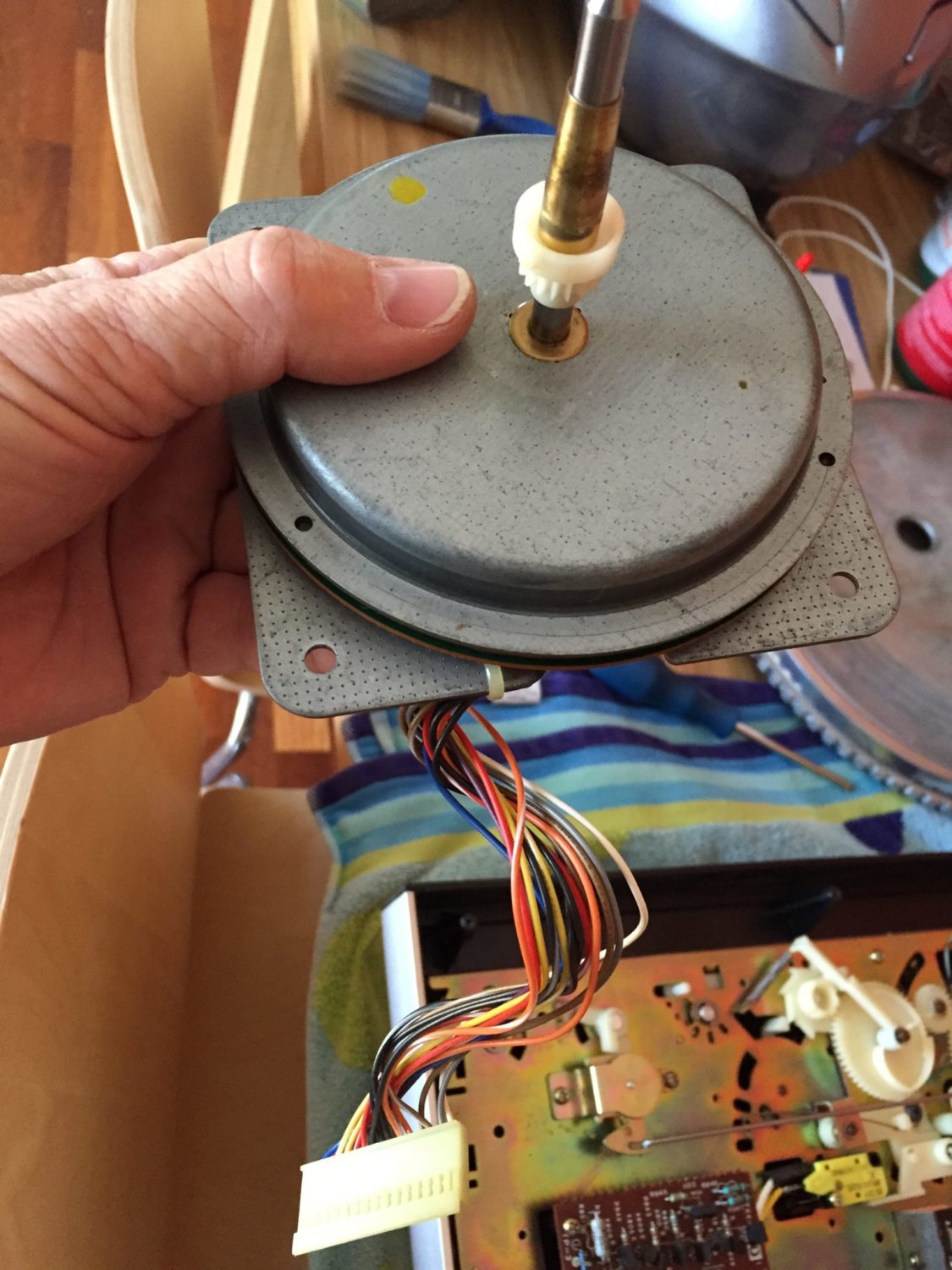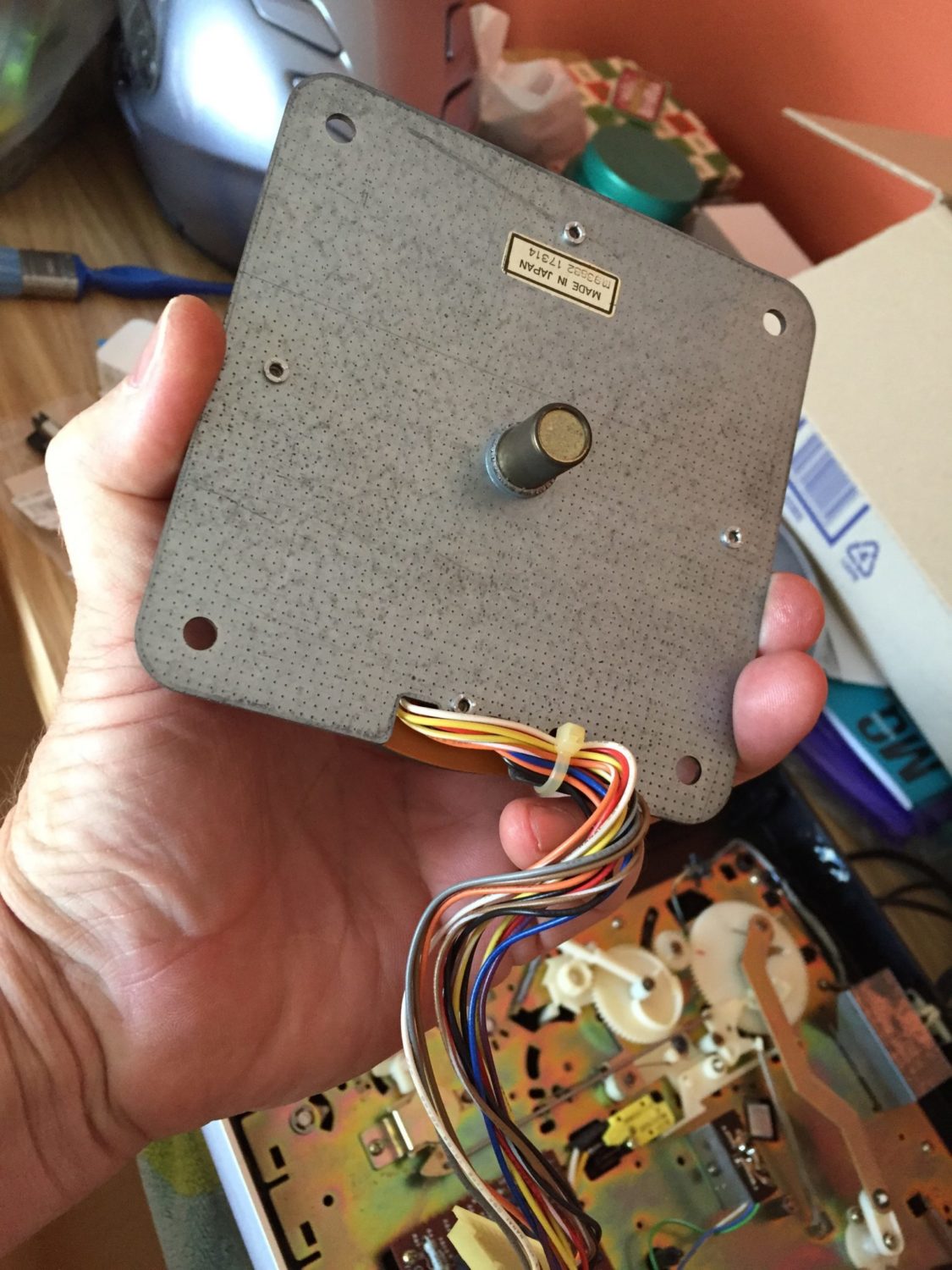 So the last couple of steps in this full service involved lubricating various points on the arm-control mechanism, setting up those to allow adjustment of the Quartz lock circuit and carefully checking and re-checking these adjustments to ensure they are perfect and stable over a decent operating period. The service manual outlines the procedure clearly.
After that the newly repaired bottom went back on, I installed the supplied Stanton cartridge in the supplied JVC headshell, installed that into the tonearm and then carefully aligned the cartridge and set tracking force.
Results
The deck now plays a record very well. It is quiet, wow and flutter is very low and all automatic functions work well. Note that the drive gear attached to the spindle is cracked and it is only a matter of time before the arm return function fails. Even this is no big deal though, the deck itself will continue to play records for many years to come!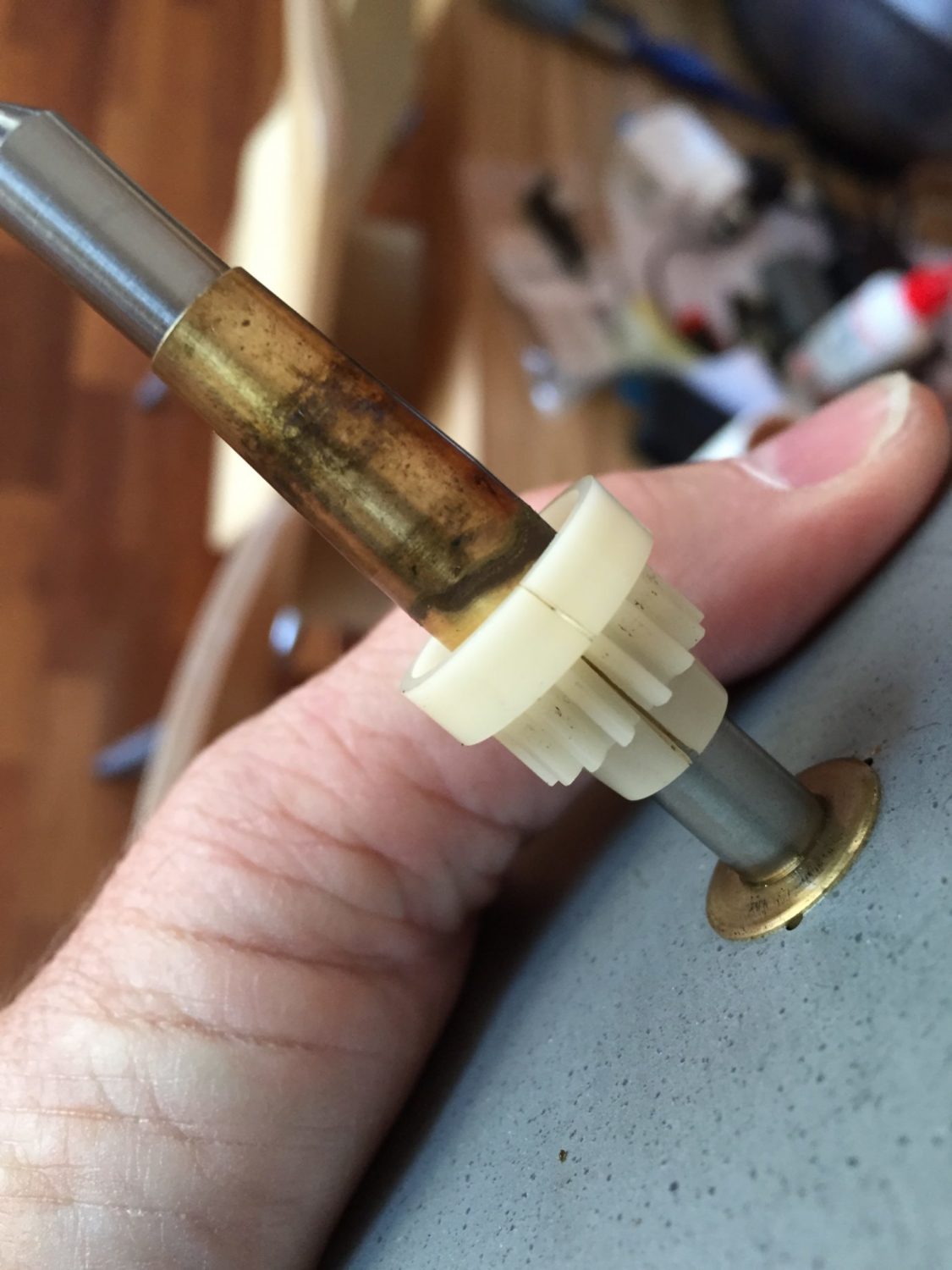 As always, thanks for reading and don't hesitate to let me know if I can assist with your JVC turntable, or any other for that matter!