The Pioneer PL-A35 is one of those rare belt-driven Japanese turntables that most have never seen.
I've repaired a number of such unusual decks in the last 12 months or so, but this is definitely one of the nicest and in some ways, the most unusual.
According to Pioneer:
The PL-A35 combines studio-quality performance with the operational ease of a fully automatic! Flick the function lever to the start position, and the tonearm will be automatically moved over and lowered onto the record and, at the end of the disc, will return to its rest. Cue and repeat features let you interrupt and repeat any record freely.

Pioneer
Sounds good huh!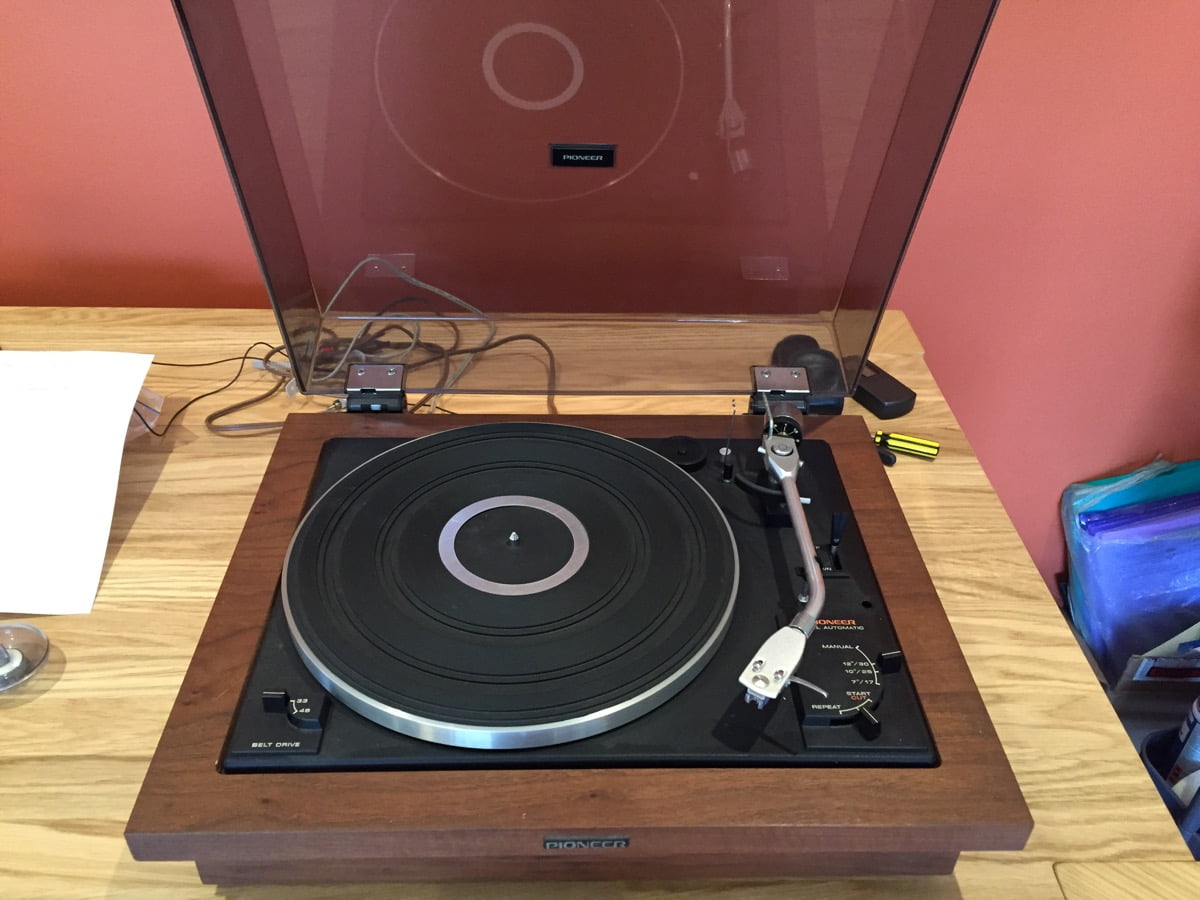 Features
The PL-35A's platter is driven by a synchronous 4-pole motor of excellent stability independent from power voltage fluctuations. The factory belt drive is precision finished on both sides, a feature that helps reduce wow and flutter to an absolute minimum (the tonearm is moved by a separate, geared motor).
I've found the Pioneer PL-A35 to be a real classic. This one needed some repairs and a darn good service, but I was able to get her working again, albeit not fully automatic as she was from the factory. Unfortunately, one of the rather fragile microswitches had at some point been forced or just failed, perhaps from fatigue.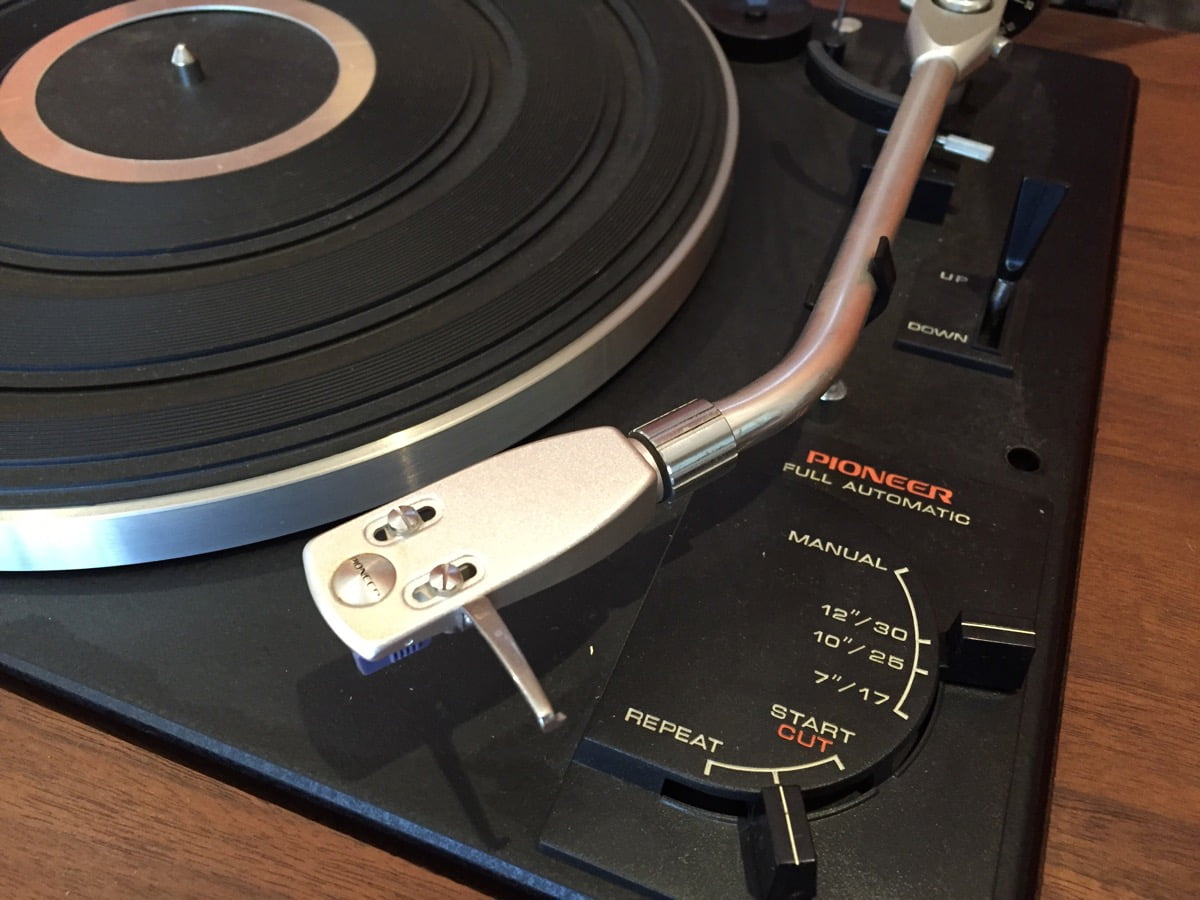 Part of the reason might have been that the mechanism was frozen by the time she came to me. The auto-return mechanism was frozen so tightly together that it took some work, with oils, solvents and patience, to free the thing up. It's a shame I couldn't fully repair this deck because she is a real beaut, with some features that mark the deck as a performer and built accordingly.
For example, there are two lubrication holes, one each for the top and bottom bearings of the motor. The sub-chassis also features and lovely black crinkle finish, reminiscent of premium lens finishes by Nikon or Zeiss. The chassis is a real-wood veneered piece, which looks especially nice against the crinkle-finish paint.
Still, after some TLC, the deck worked very well in semi-auto or manual mode. For me, this is a worthwhile tradeoff though and the owner is going to get back to me if it bothers him. If so, I will try to source another switch for him.
UPDATE: He never did, so I am assuming he's quite happy with the way the deck performs!
Pioneer PL-A35 Specifications
Type: fully automatic turntable
Drive method: belt
Motor: 4-pole synchronous
Speeds: 33 and 45rpm
Speed accuracy: 1%
Wow and flutter: 0.1% WRMS
Signal-to-noise ratio: 47dB
Platter: 300mm aluminium alloy
Tonearm: static balance type, pipe arm (s-shaped)
Effective length: 221mm
Usable cartridge weight: 4 to 10g
Dimensions: 480 x 415 x 183mm
Weight: 9kg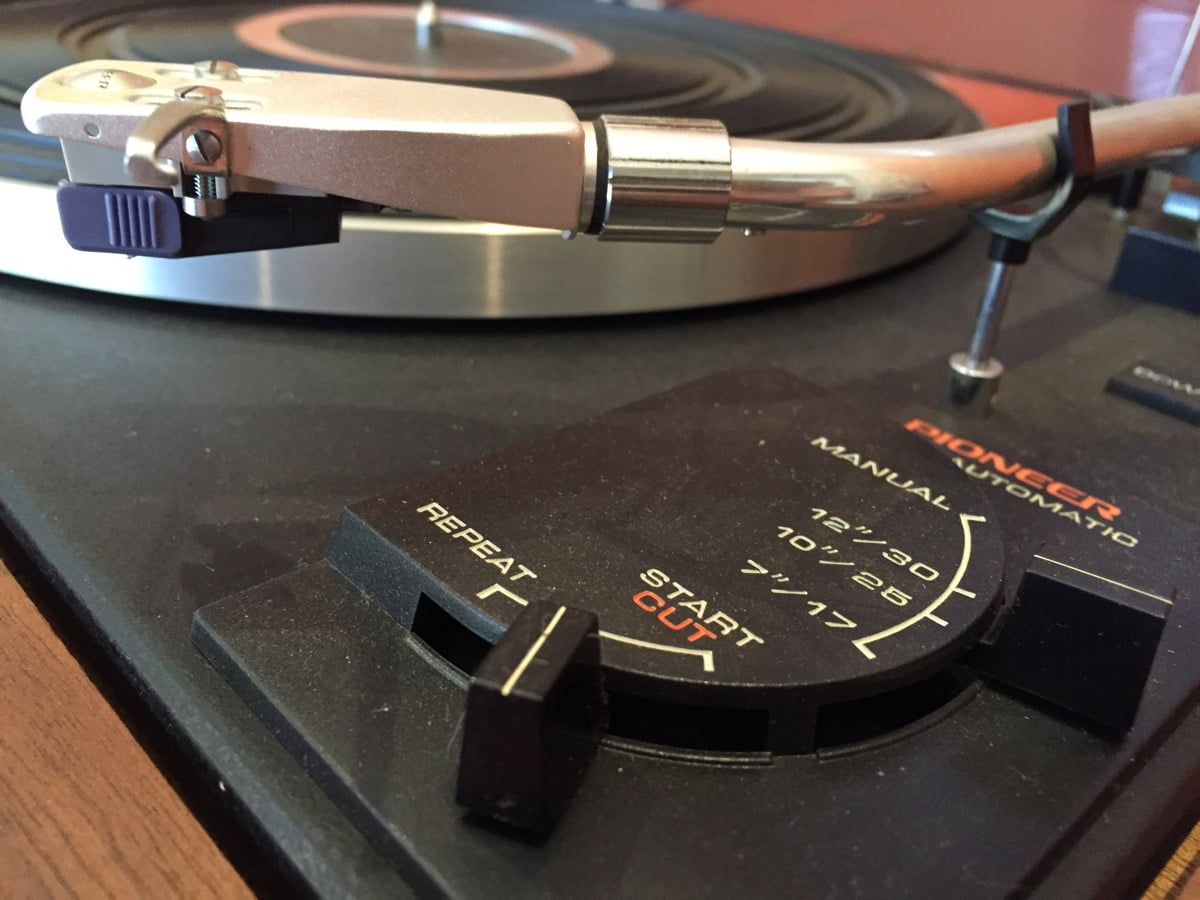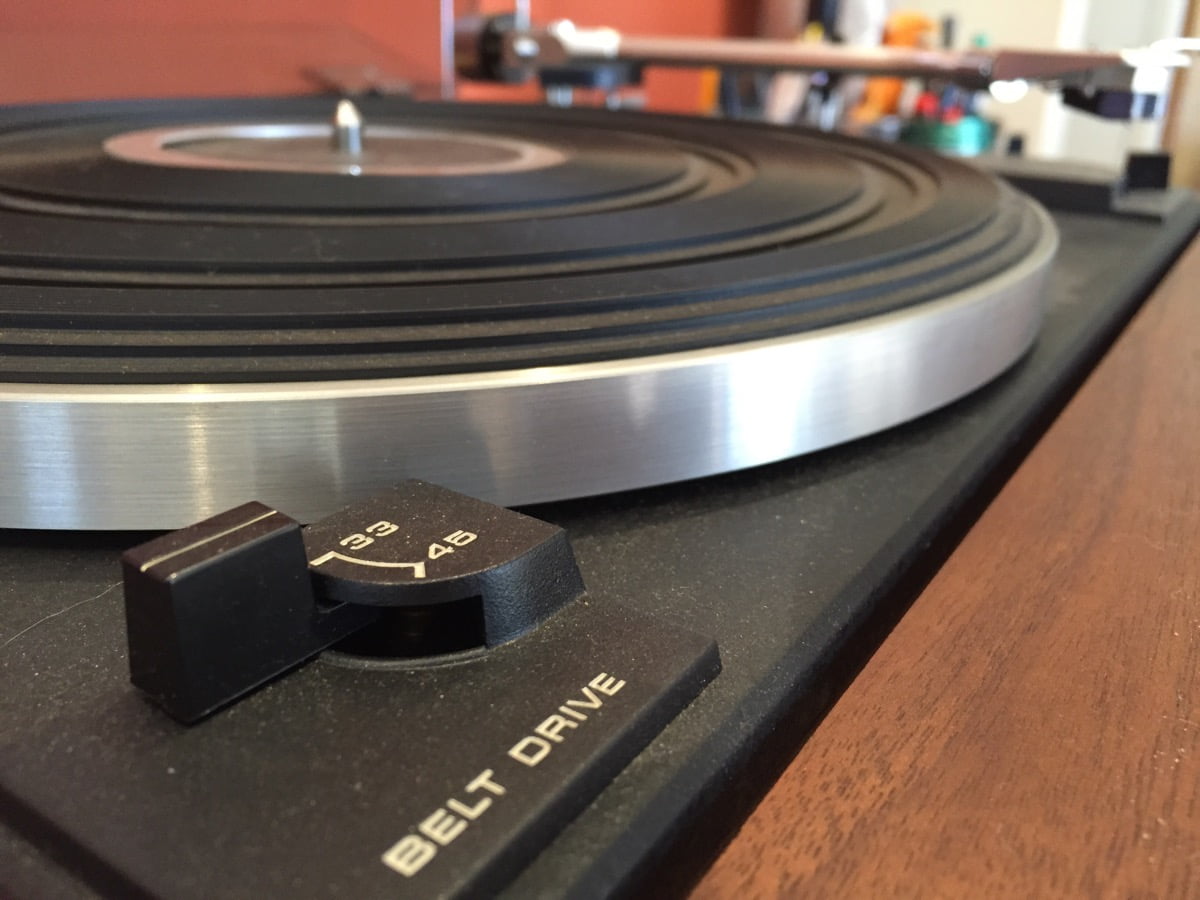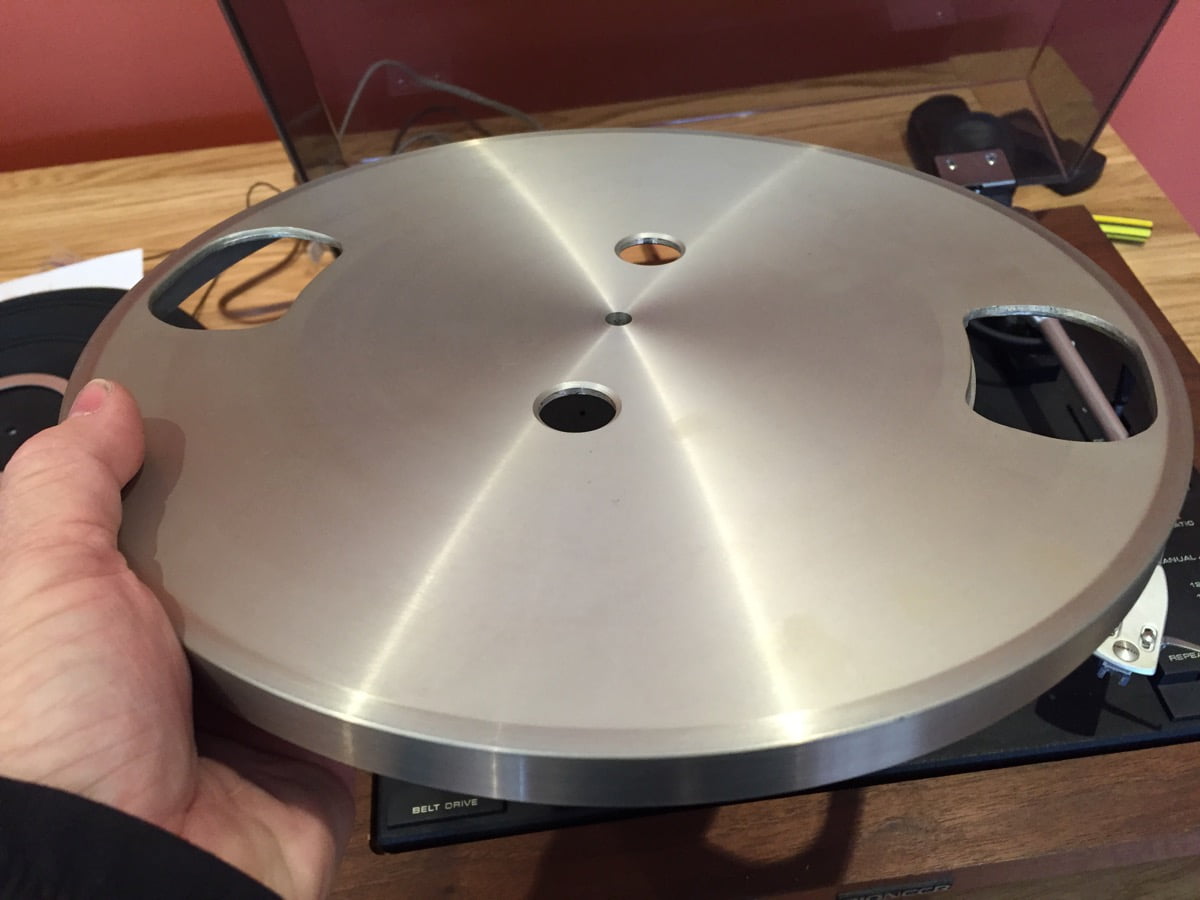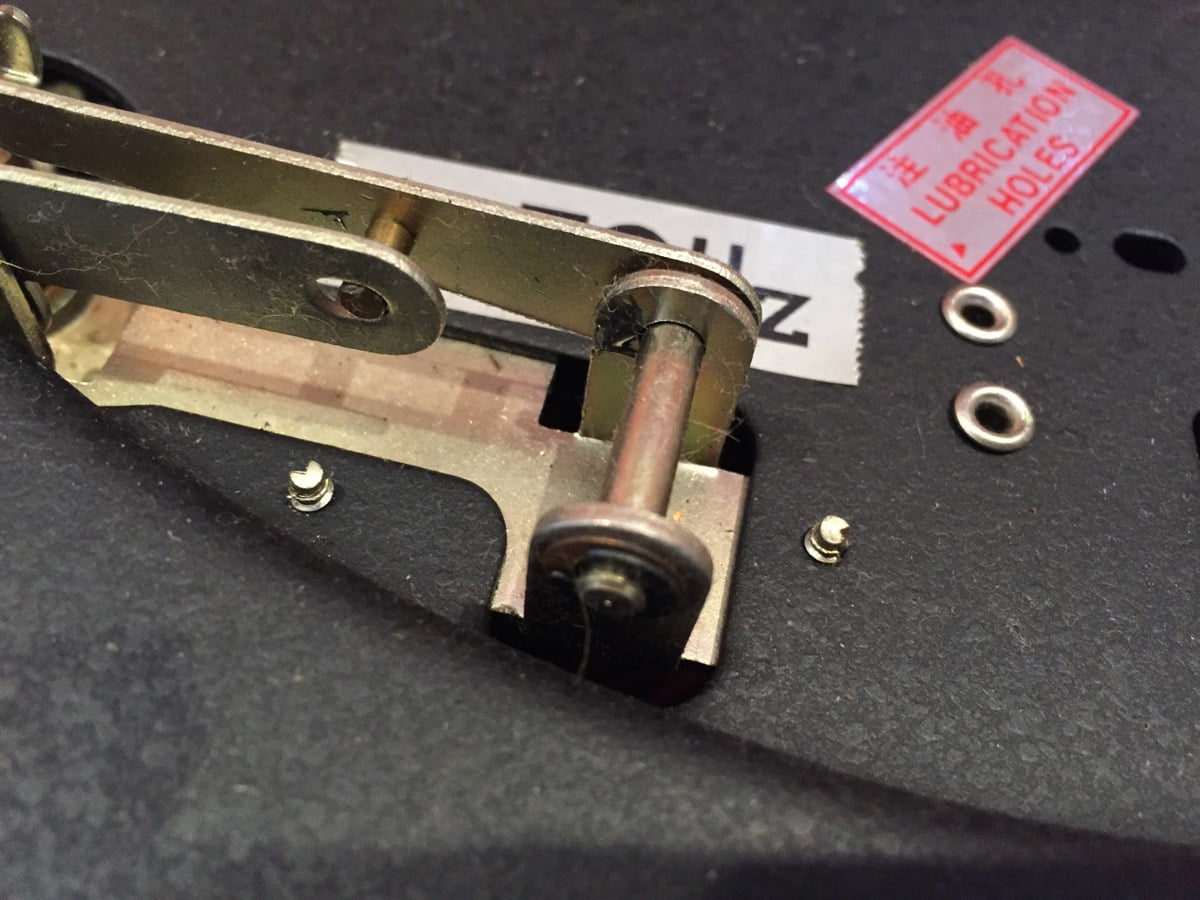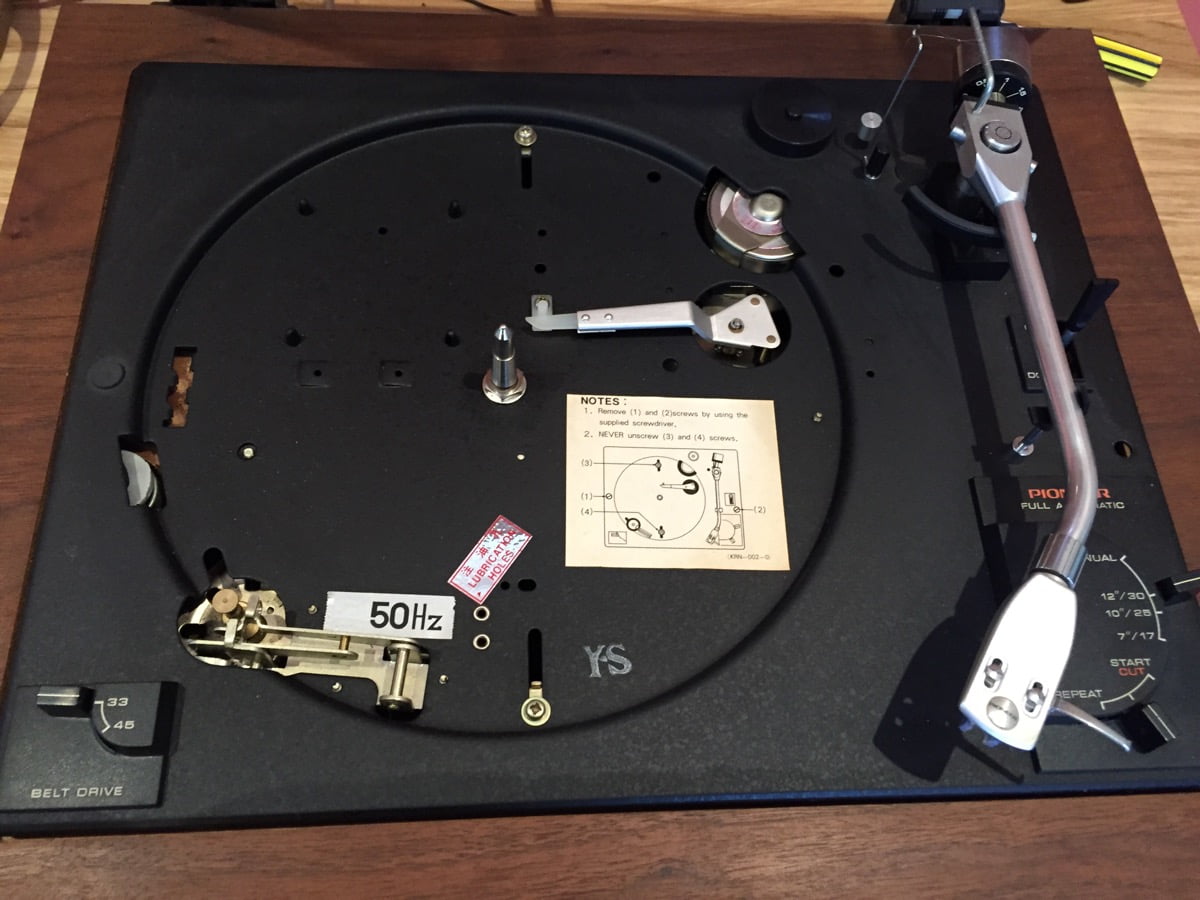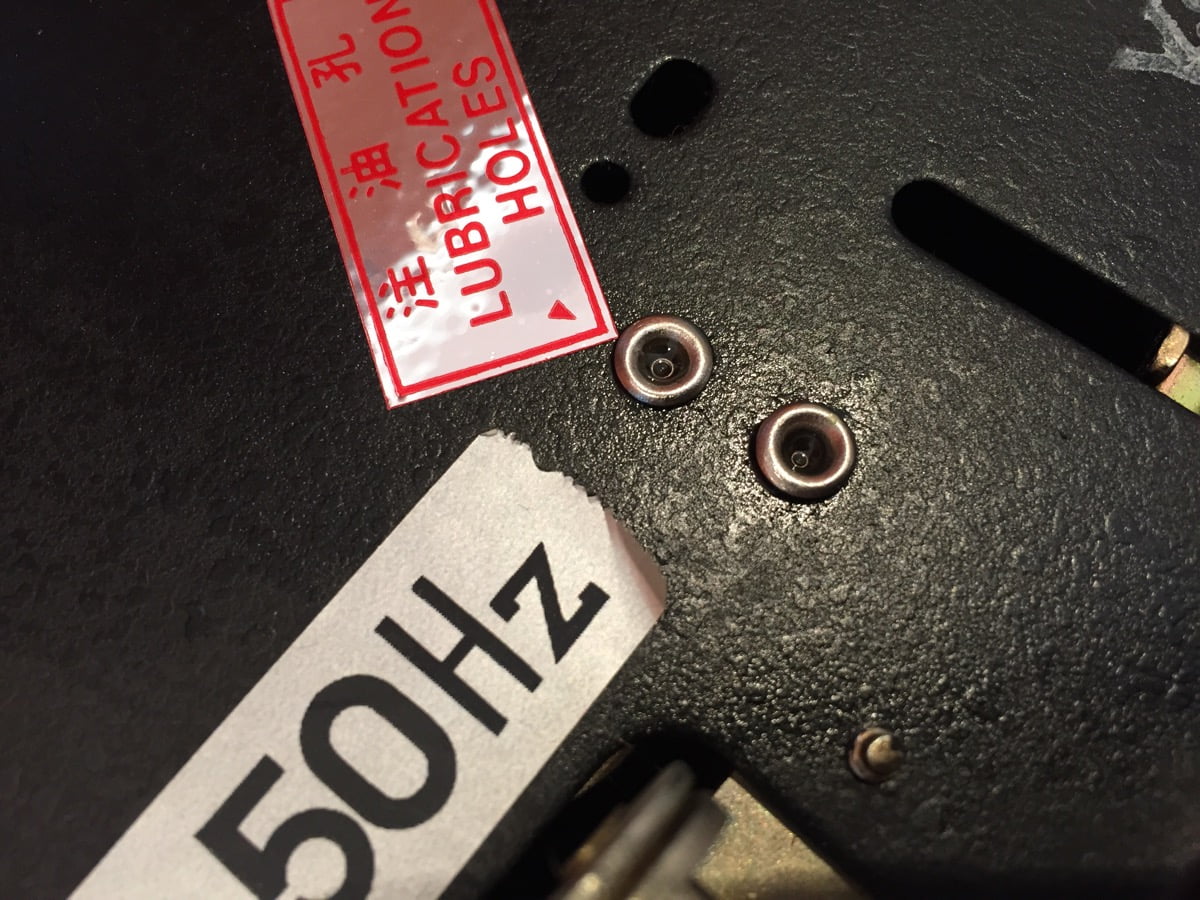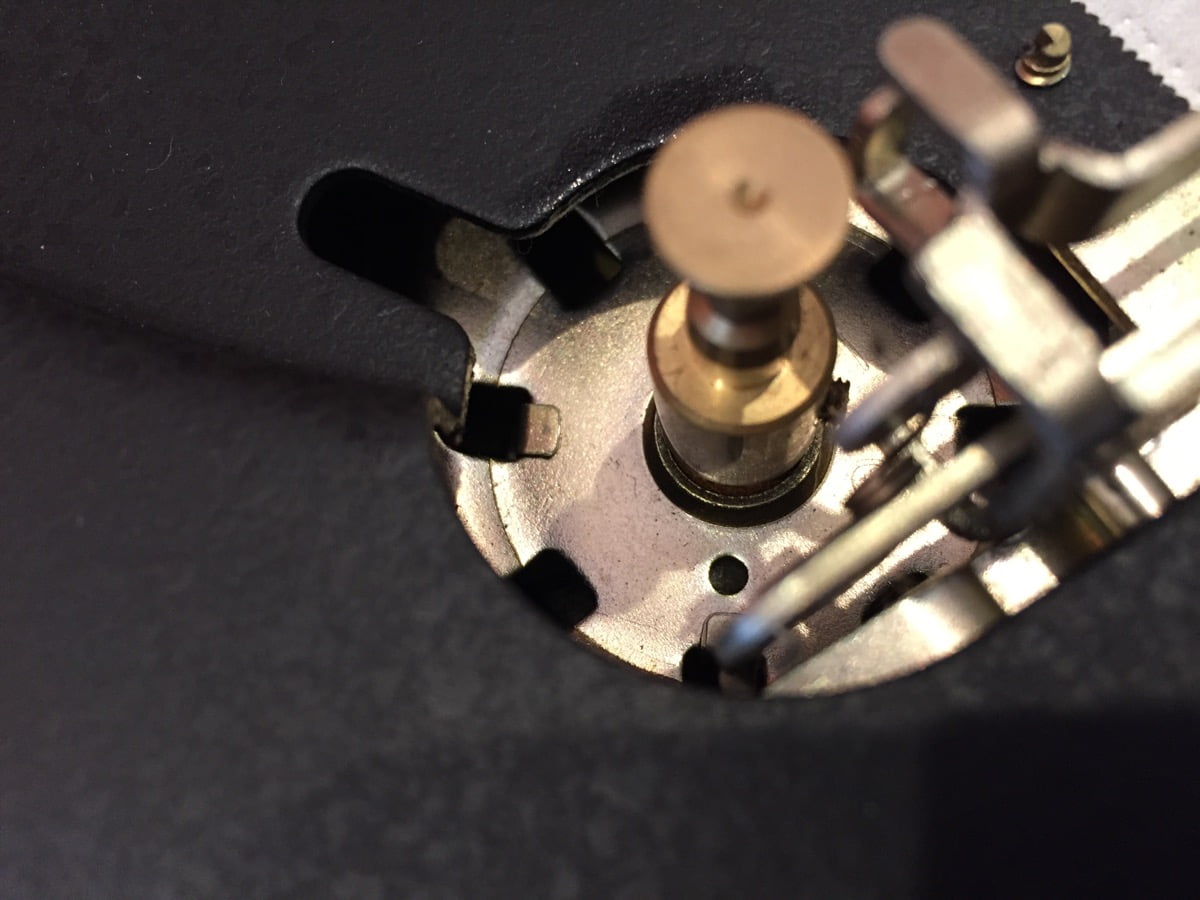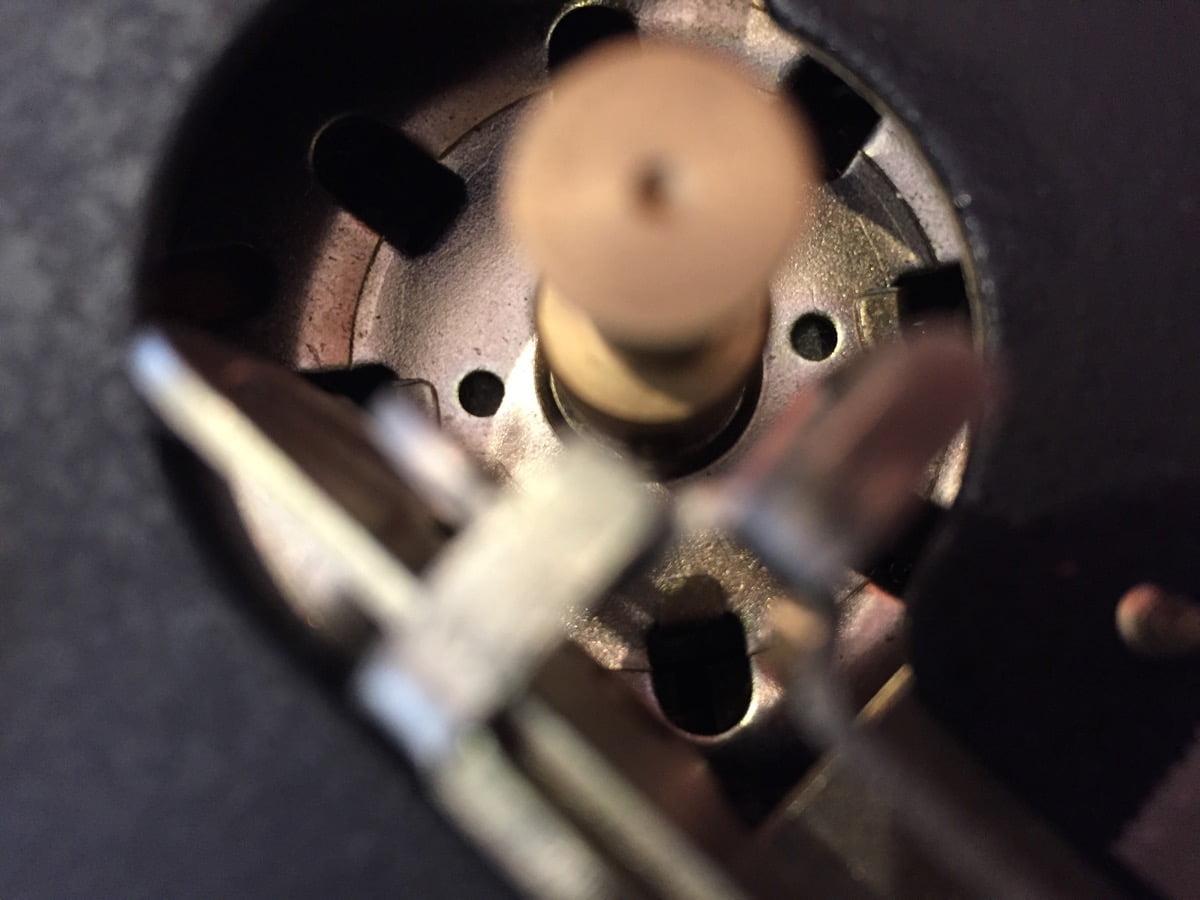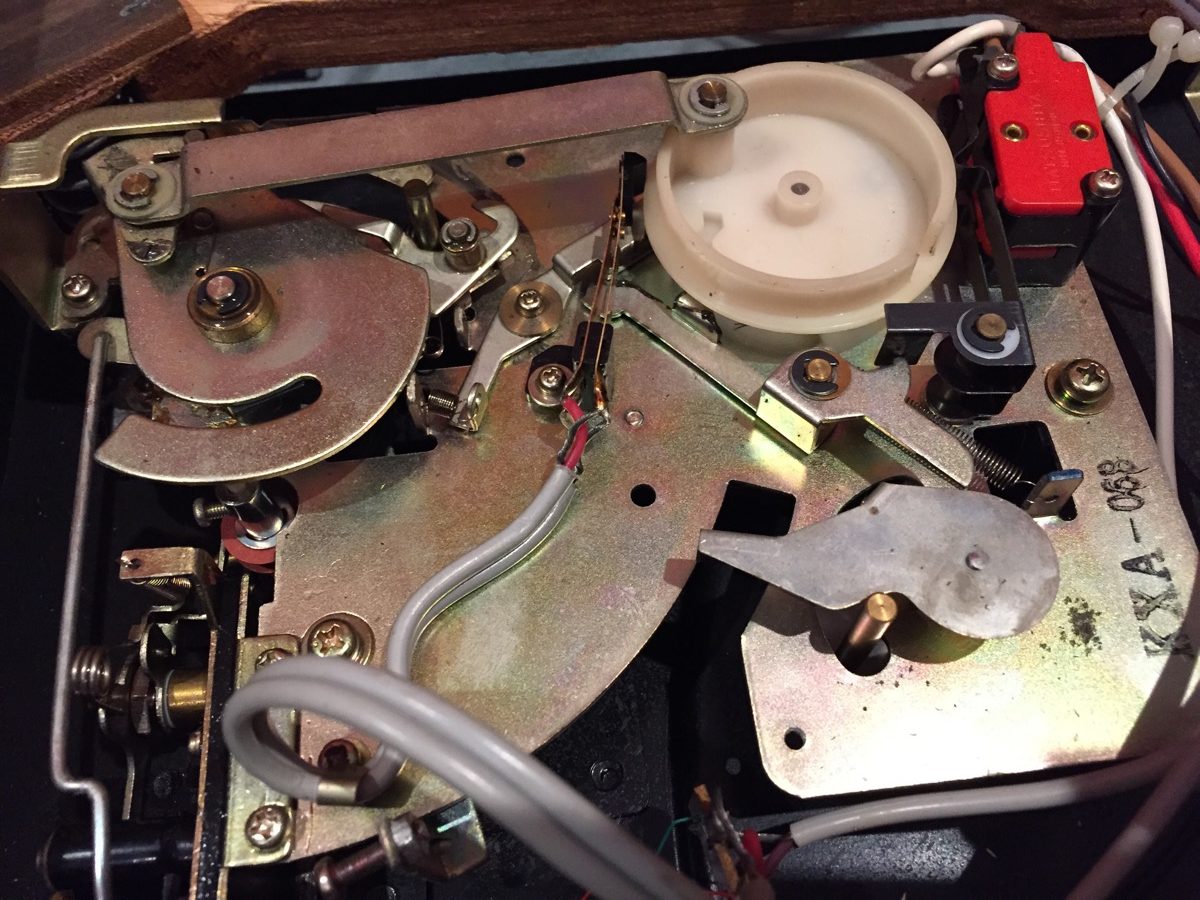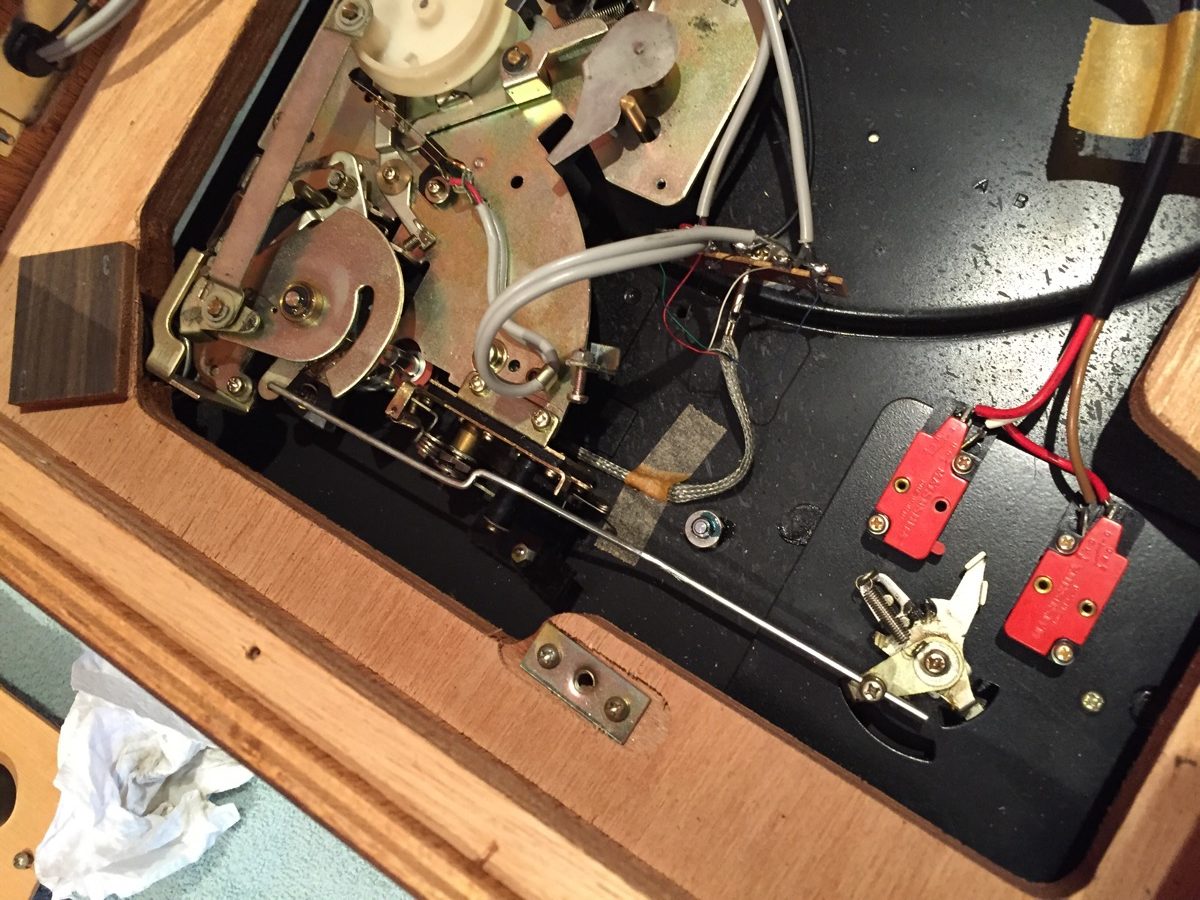 Results
After this long overdue maintenance, this lovely Pioneer PL-A35 ran surprisingly well. Actually, it's not that surprising. The right approach to maintenance can literally transform a piece of equipment like this from a throw-away, to a functioning vintage classic. That's what we do here at Liquid Audio.
Don't hesitate to get in touch if you like me to look at your Pioneer PL-A35, or any other classic turntable for that matter!