This Musical Fidelity A3 Integrated Amplifier suffered from something worse than the cheap parts MF are known for – a leaking Varta NiMH battery.
I really appreciated the feedback I received about the Sansui AU-D707 article and I know how much people enjoy these articles so here's another one for your reading pleasure.
We all know that you shouldn't leave batteries installed in equipment for long periods of time because they leak, right? Well, do you know what happens when a manufacturer solders in a 'permanently installed' nickel-metal-hydride or NiMH battery that nobody knows they should check? In the case of the Musical Fidelity A3 integrated amplifier, this is what happens: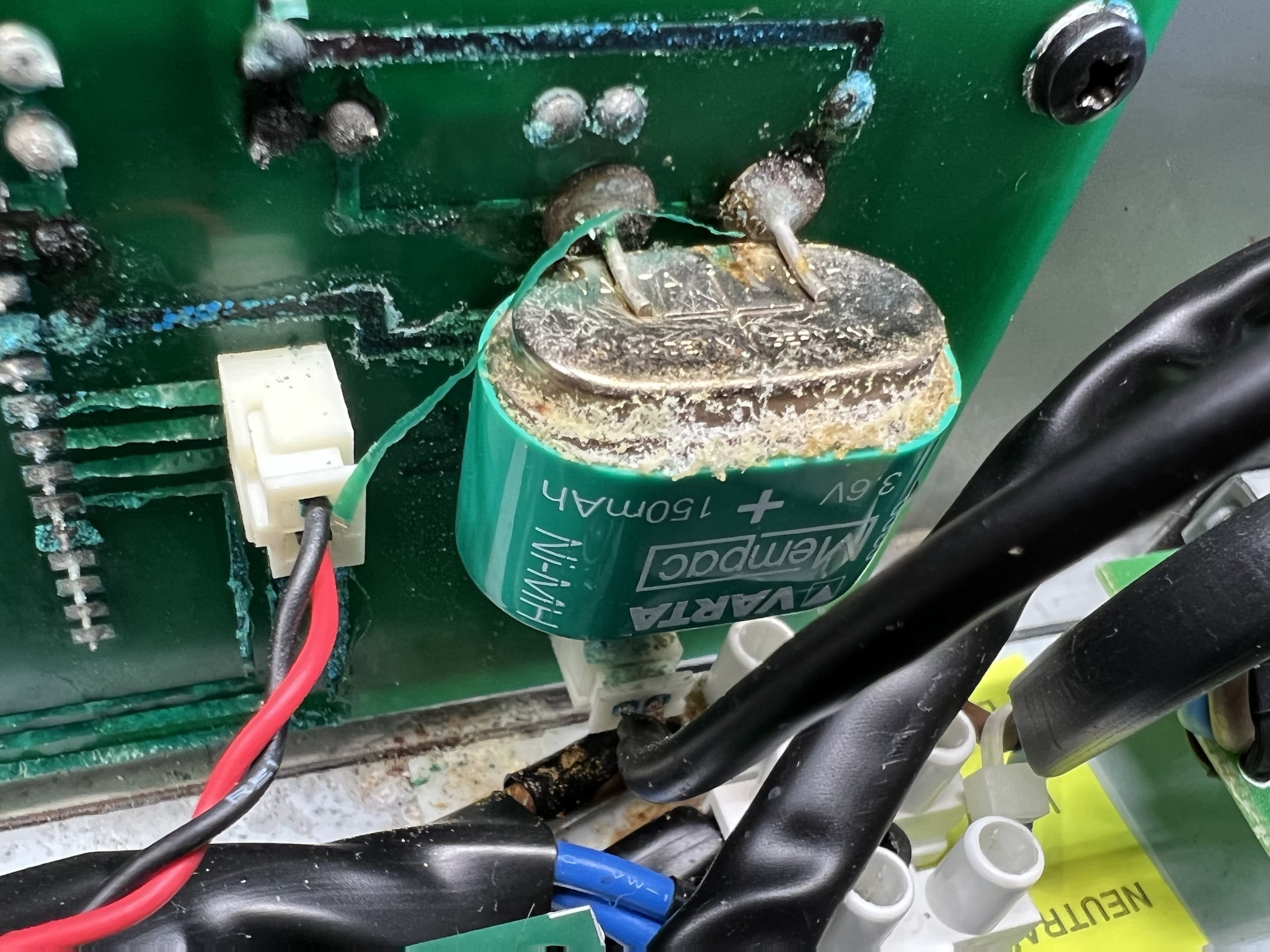 No kidding, this is dire and a potential amplifier killer, because replacement boards are no longer available. I know that this fault has written off other A3s and I wonder how many people reading this have equipment like this, containing memory batteries that have never been checked? Hopefully, this serves as a reminder to have equipment inspected and serviced periodically, whatever it might be. Batteries can destroy electronic equipment.
UPDATE: People have responded and told me that this article and video have already saved several amplifiers from certain death. Excellent, hopefully, we save a few more!
I've written quite extensively about Musical Fidelity equipment (and owned a few pieces), including my favourite Tri-Vista 21 Class-A Tube DAC with multiple articles and videos, the M1 DAC, the beastly NuVista M3 Amplifier, and more.
As usual, check out our video summary with other details:
Features
The Musical Fidelity A3 Dual Mono integrated amplifier is a basic, solidly built, UK-made integrated amplifier with op-amp based phono preamp and a selection of fairly ordinary parts, including the not-very-nice SAP15N and SAP15P Darlington pair output devices that fail and can not be replaced because they are no longer available.
Why were these devices used? This will explain why: each device contains two transistors, an emitter resistor, a diode and some other stuff, depending on polarity. It's like a big op-amp. These save money and allow for a simpler more cost-effective layout, just like the op-amp they use in the phono preamp does.
Musical Fidelity had a habit of buying up big on a certain part type and I'm guessing they did that with these SAP15s as they are used in many of their products from the time. When they fail, and they do for thermal reasons and because you can't make a big resistor and several transistors and diodes fit into a little plastic package and handle any power, they cannot be replaced. Something else must be used and boards modified accordingly and with an amplifier like this, that may not be worth doing.
Other than that, they are a well-built amplifier, with two decent-sized toroidal transformers, nice heatsinks and good-quality boards. Significant improvements can be made to these and everything else MF makes, simply by focusing on parts.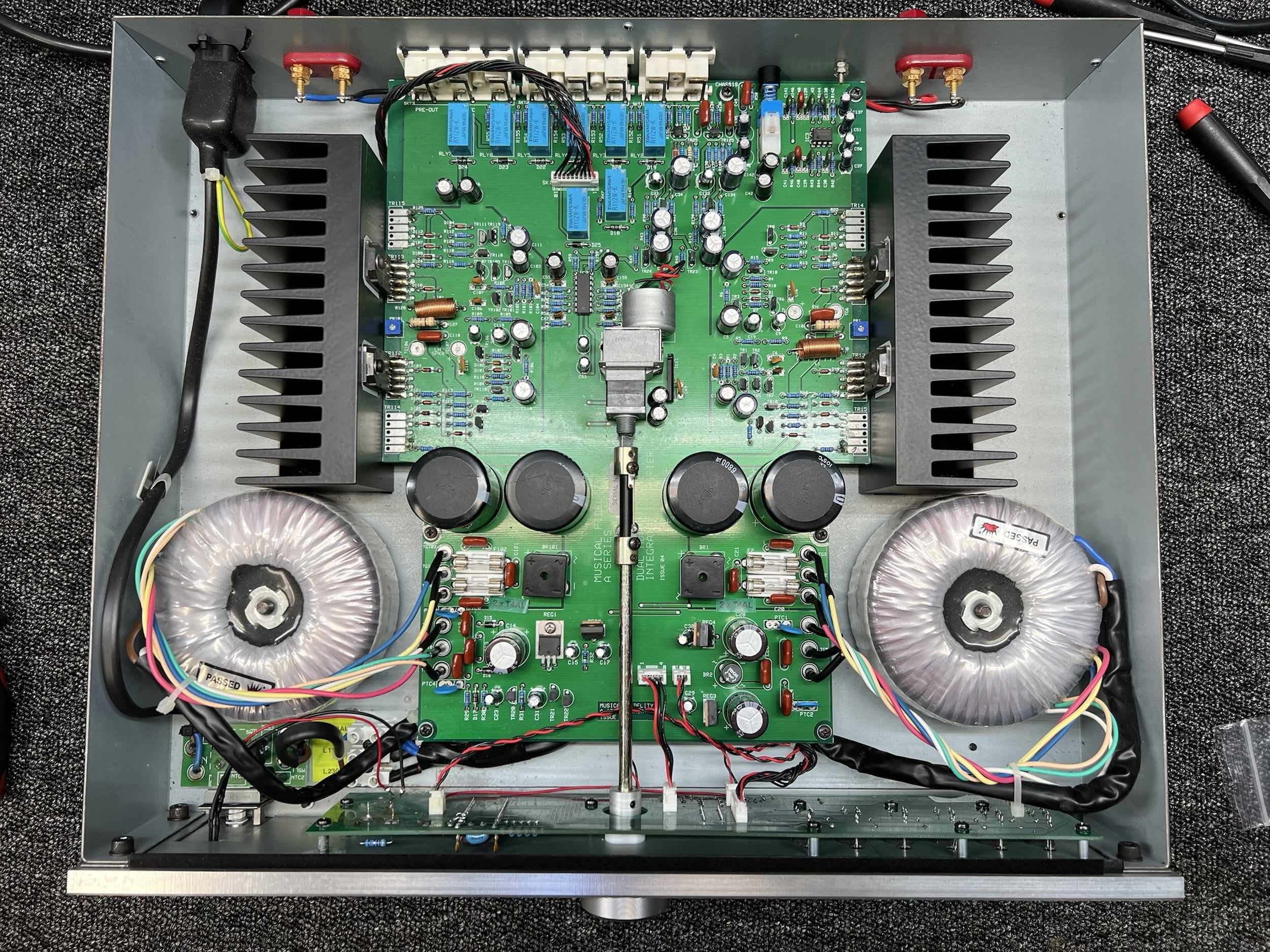 Musical Fidelity A3 Specifications
Courtesy of HiFi Engine
Power output: 85 watts per channel into 8Ω (stereo)
Frequency response: 20Hz to 20kHz
Total harmonic distortion: 0.008%
Input sensitivity: 0.35mV (MC), 3.5mV (MM), 300mV (line)
Signal-to-noise ratio: 72dB (MC), 80dB (MM), 96dB (line)
Dimensions: 440 x 95 x 400mm
Weight: 13kg
Issues
I have a real love-hate relationship with Musical Fidelity because they made some great-sounding gear and found a unique niche design-wise. But they just won't stop using crappy C-grade parts, and cheesy plastic connectors. The modern stuff is worse too. My feeling is to try to improve the MF gear you own, if you like it, or sell it and buy better if you don't.
This Musical Fidelity A3 integrated amplifier presented with some obvious functional issues, and more that I found internally:
Source selection buttons had a mind of their own
Some buttons didn't work
Power on LED not working
Obvious and horrendous Varta NiMH battery leakage corrosion, board, connector and LED damage
Corrosion and board damage this severe could easily write off an amplifier like this, especially as replacement boards are no longer available. In this case, I suggested to the owner that we have a crack at removing, detoxing and repairing the board. He agreed.
Repair
In any case like this, we start with disassembly and cleaning. This necessitated the removal of the volume knob, front panel assembly and control board. Once done, I could focus on cleaning and repairing the control board.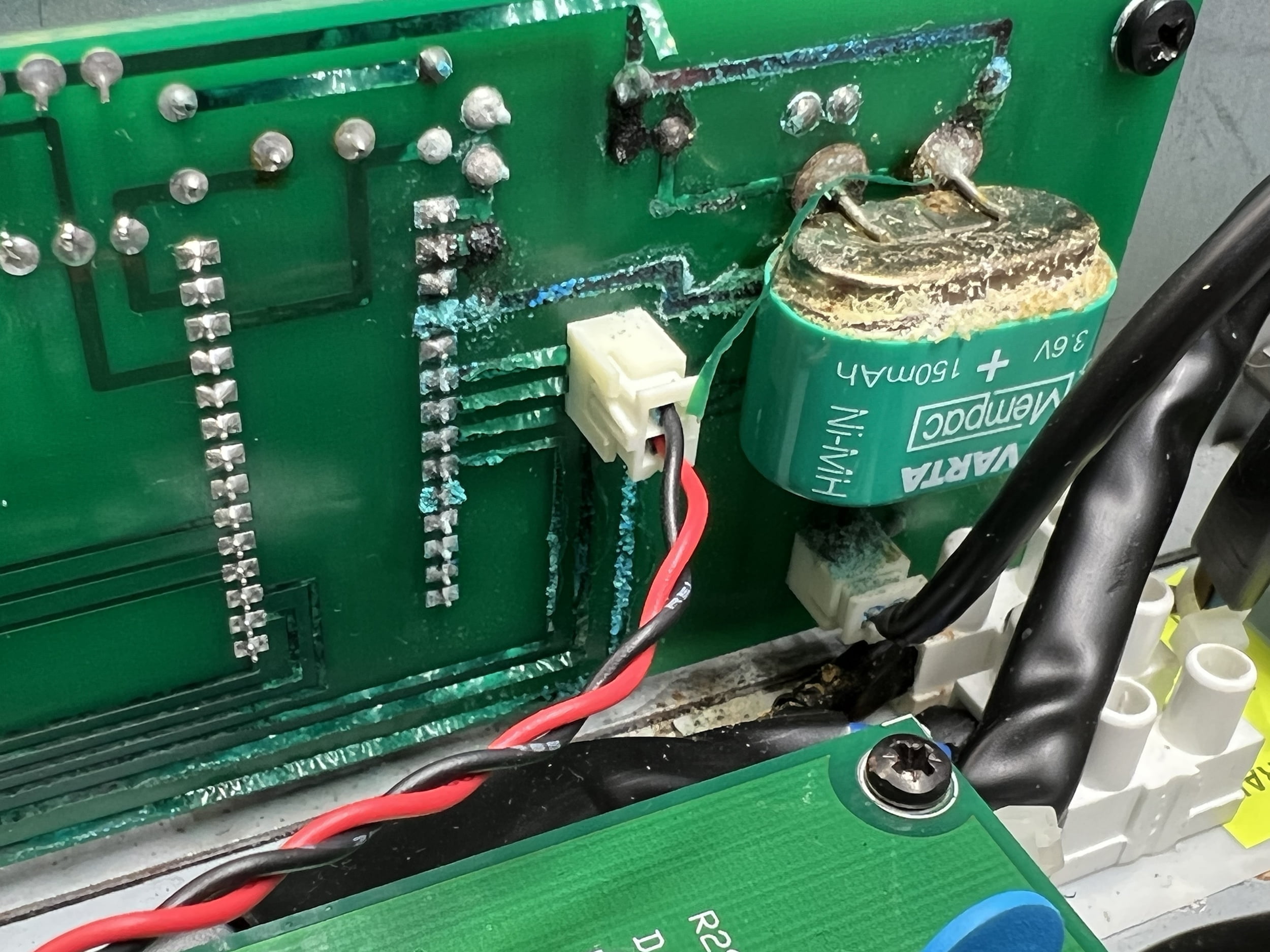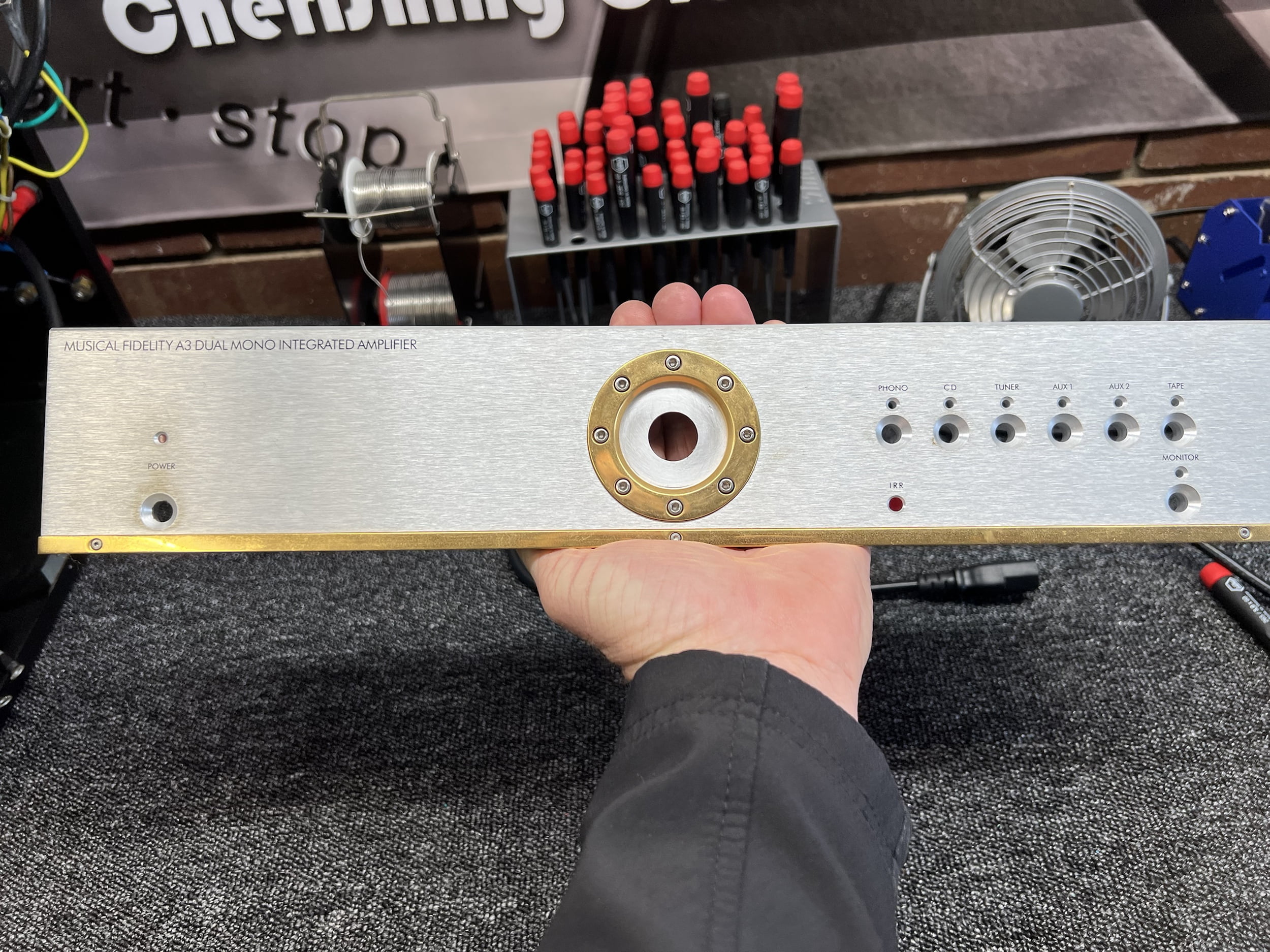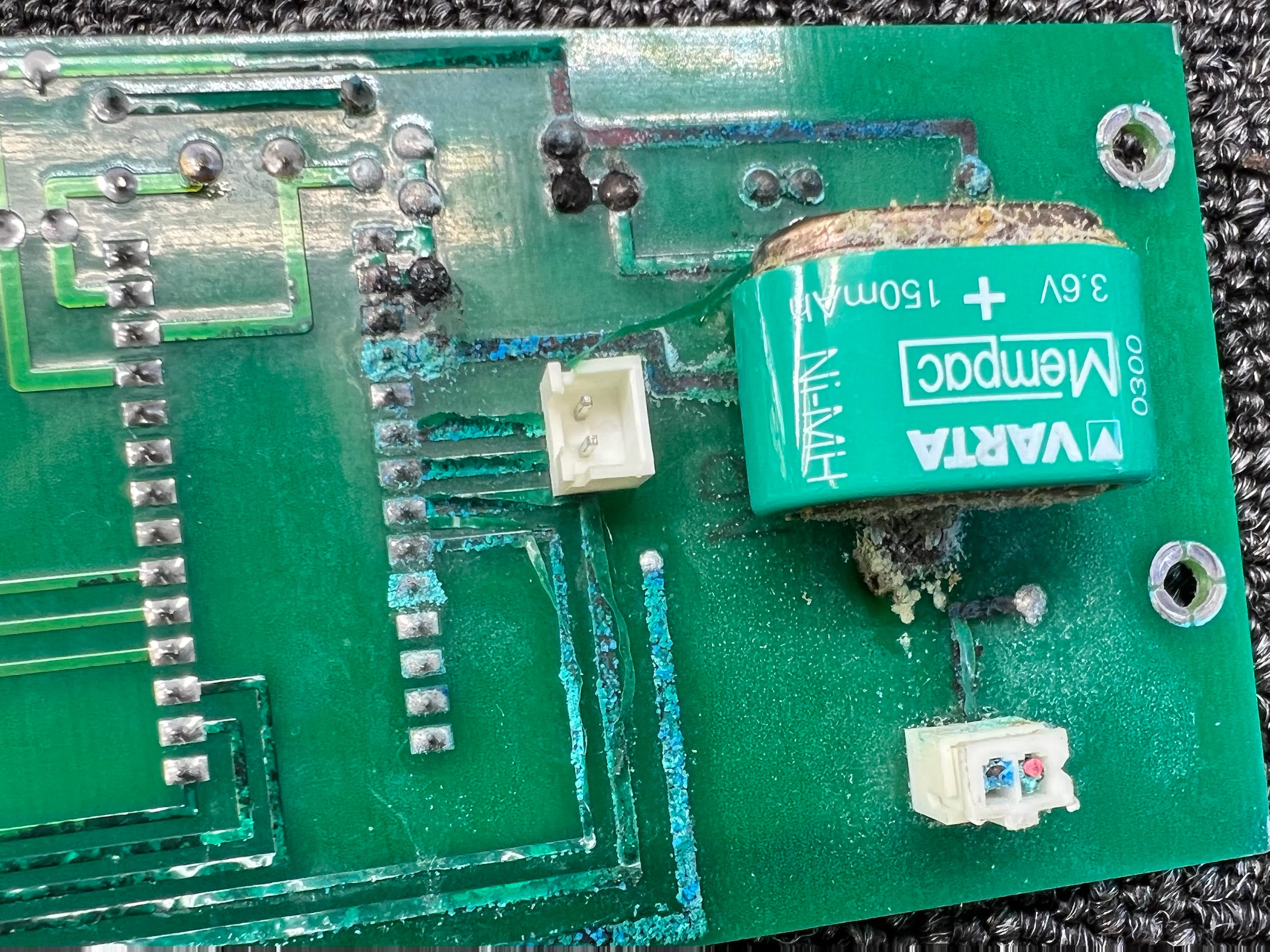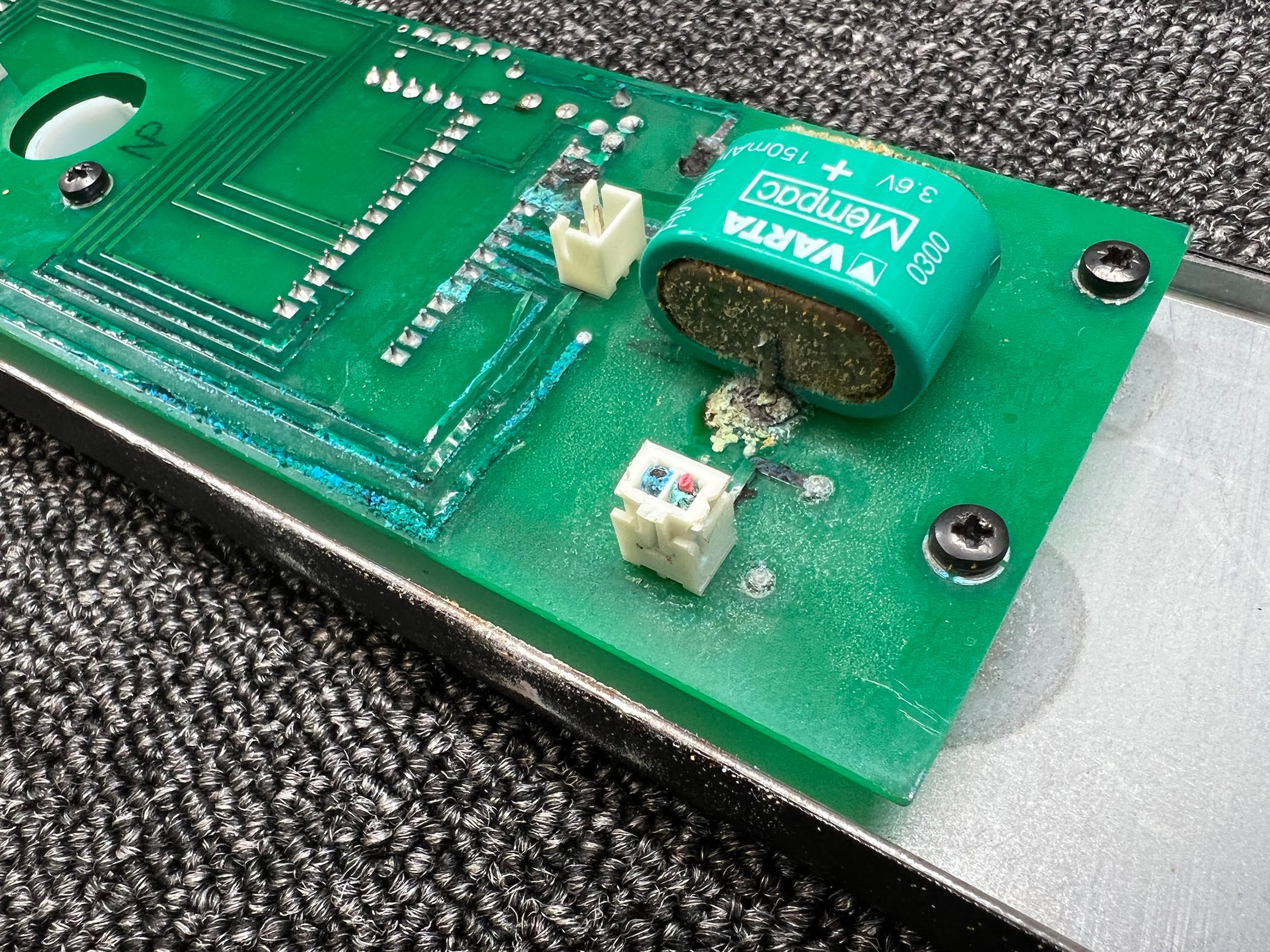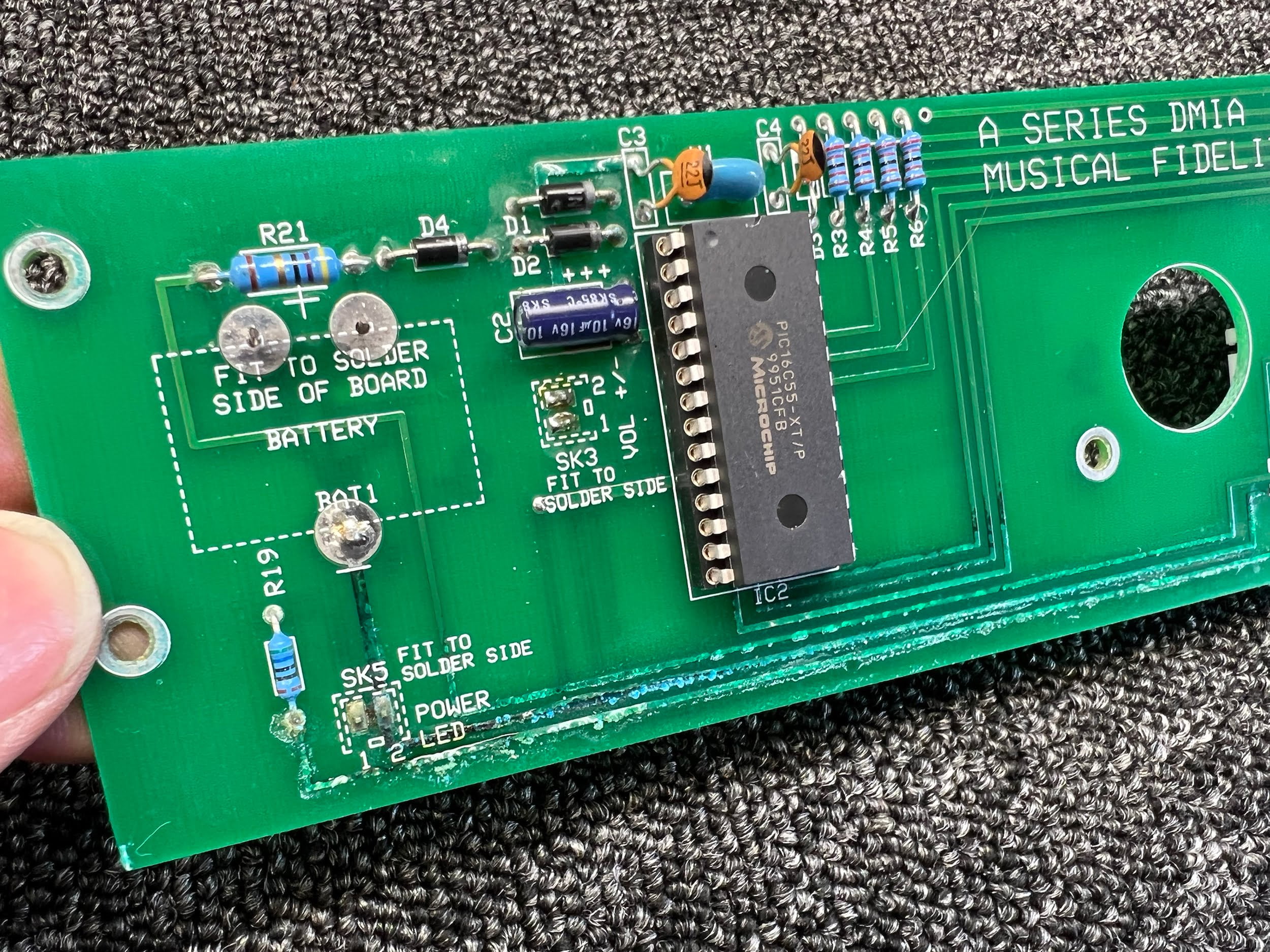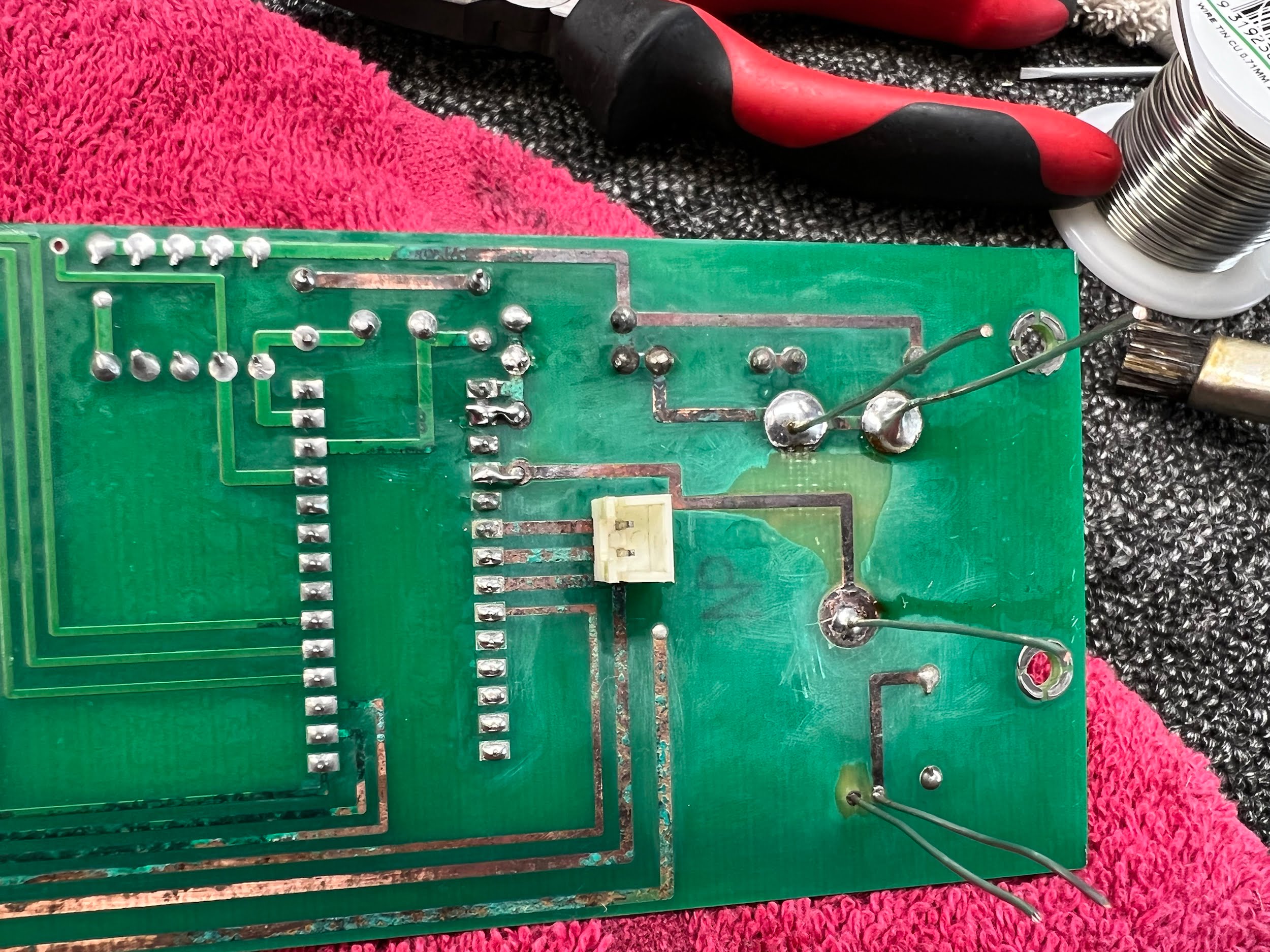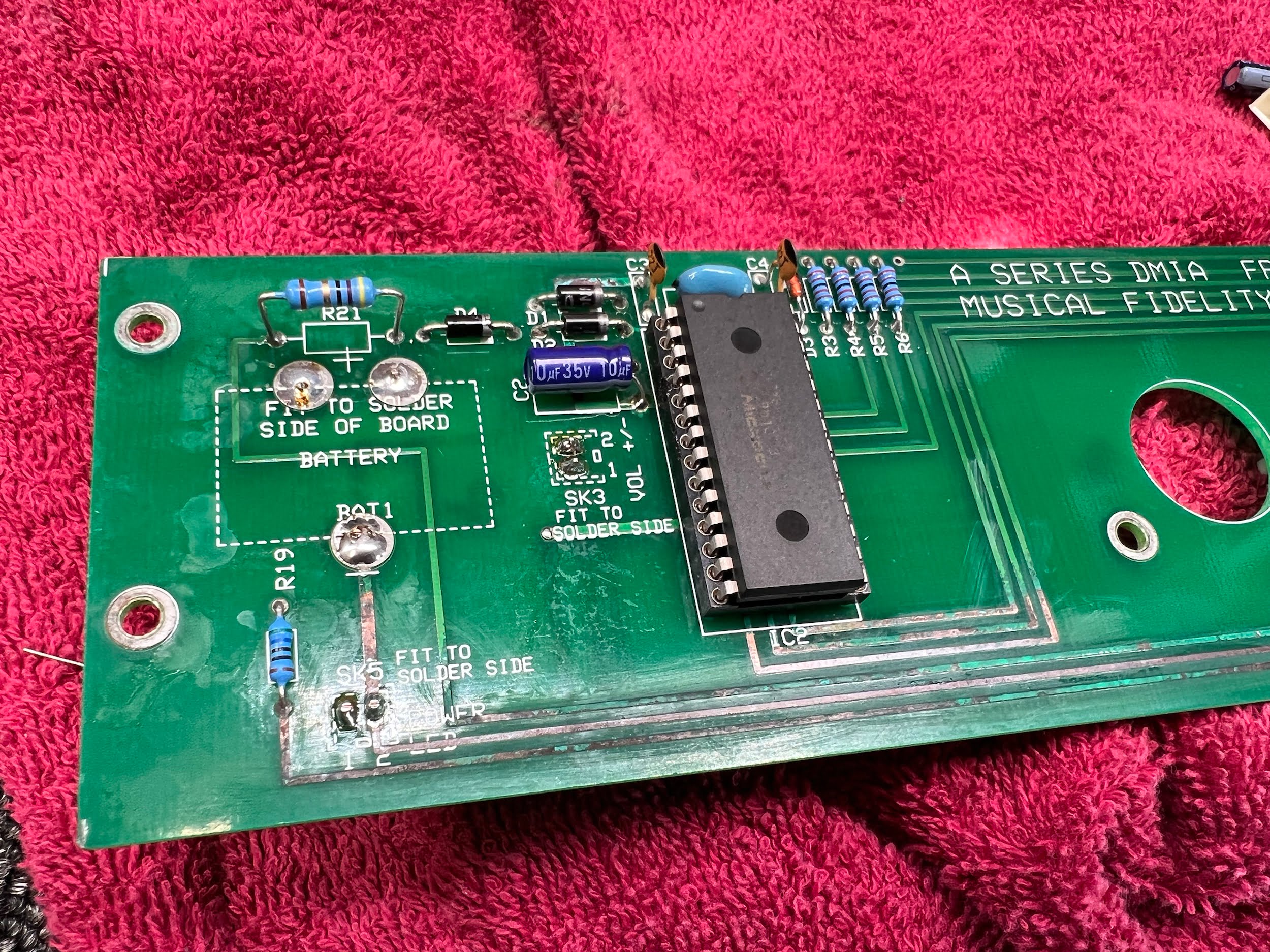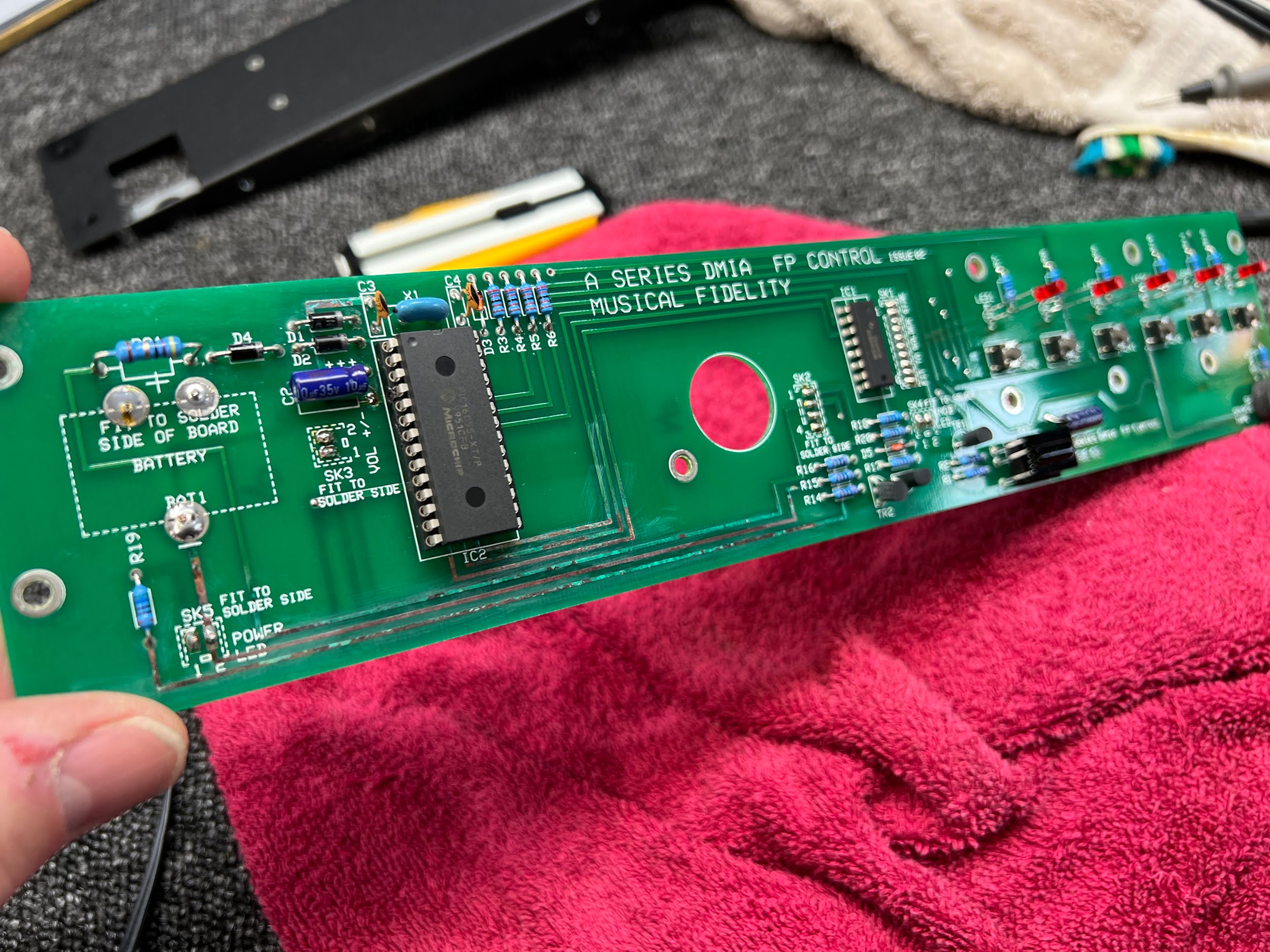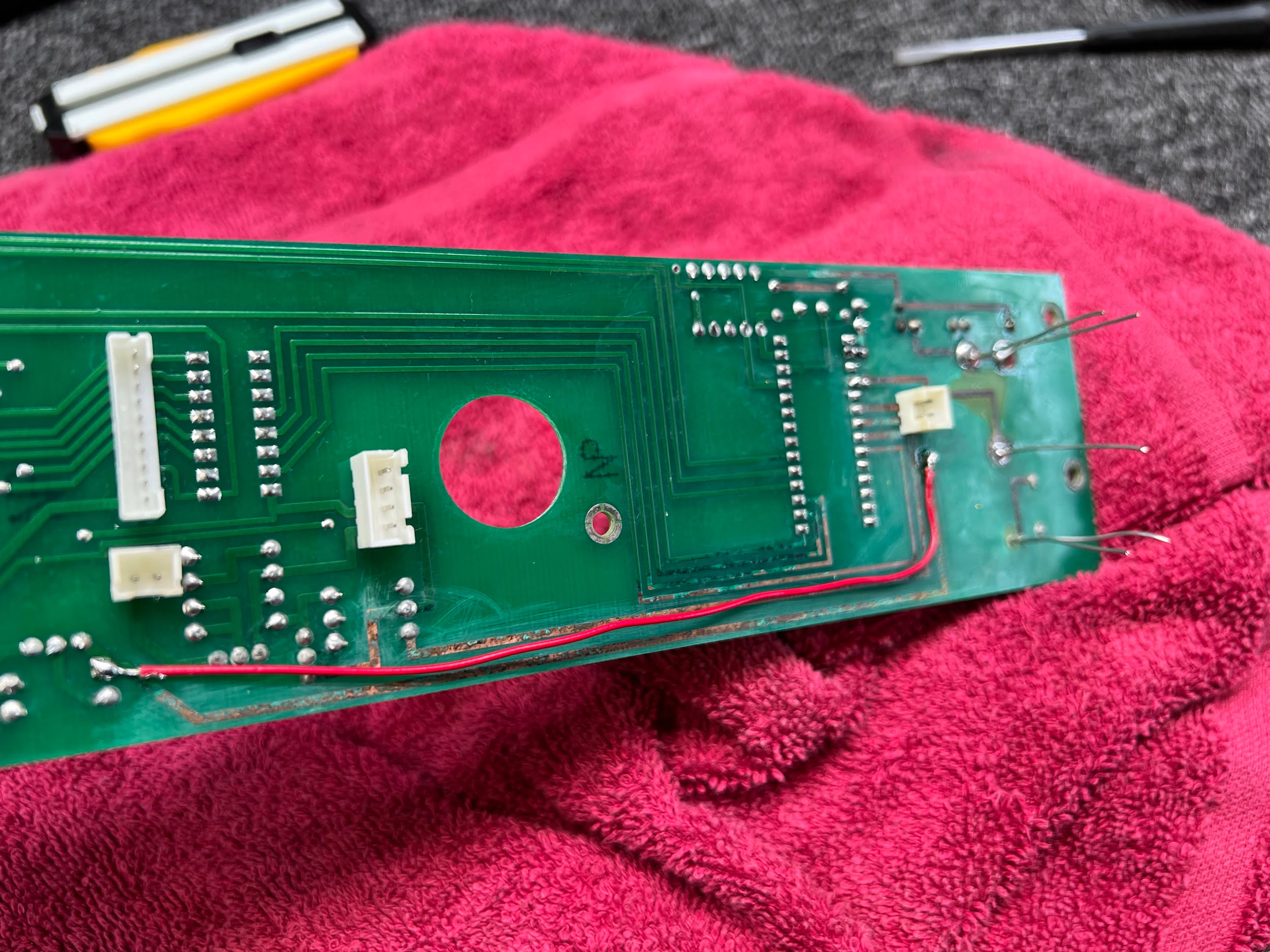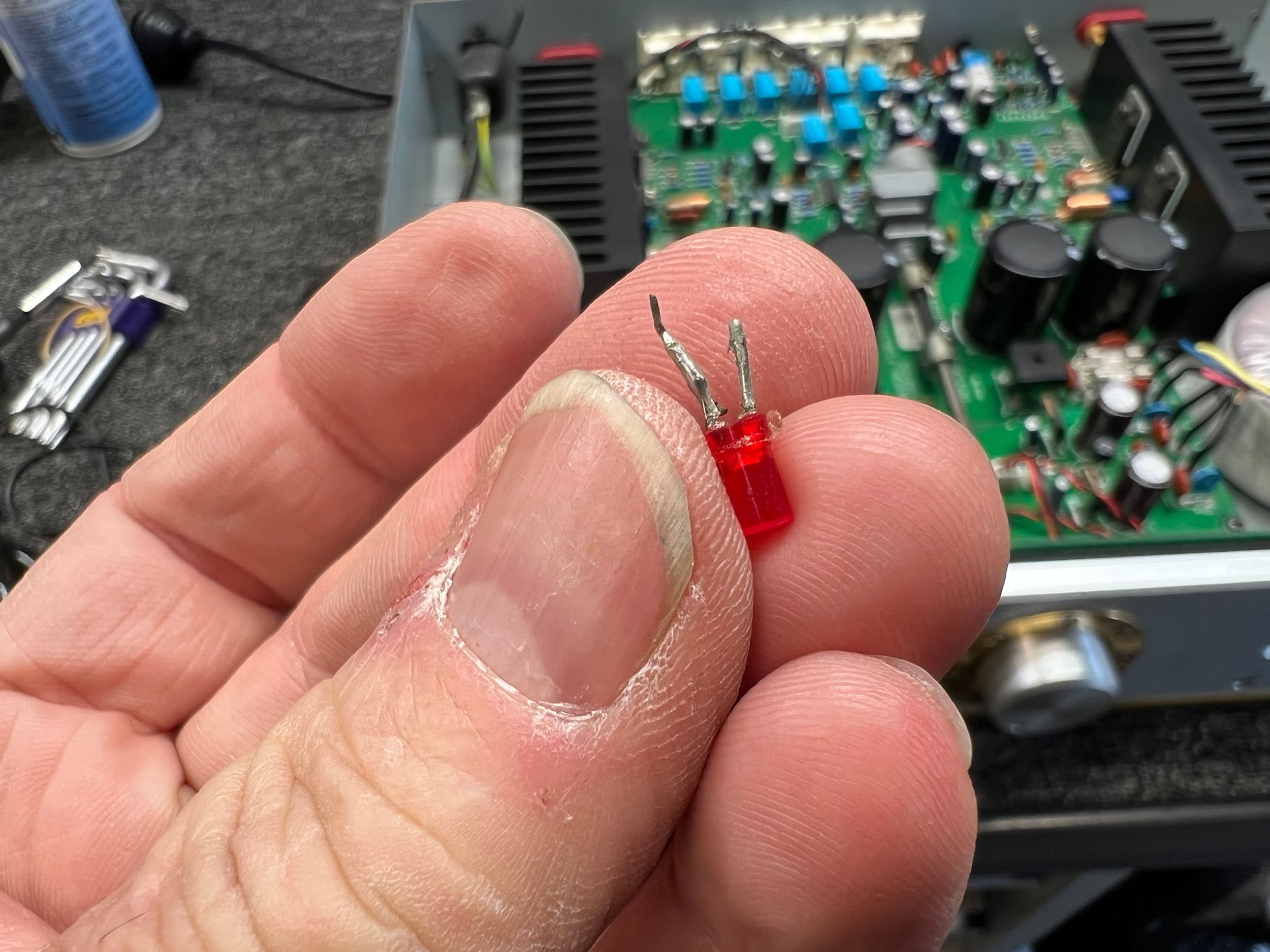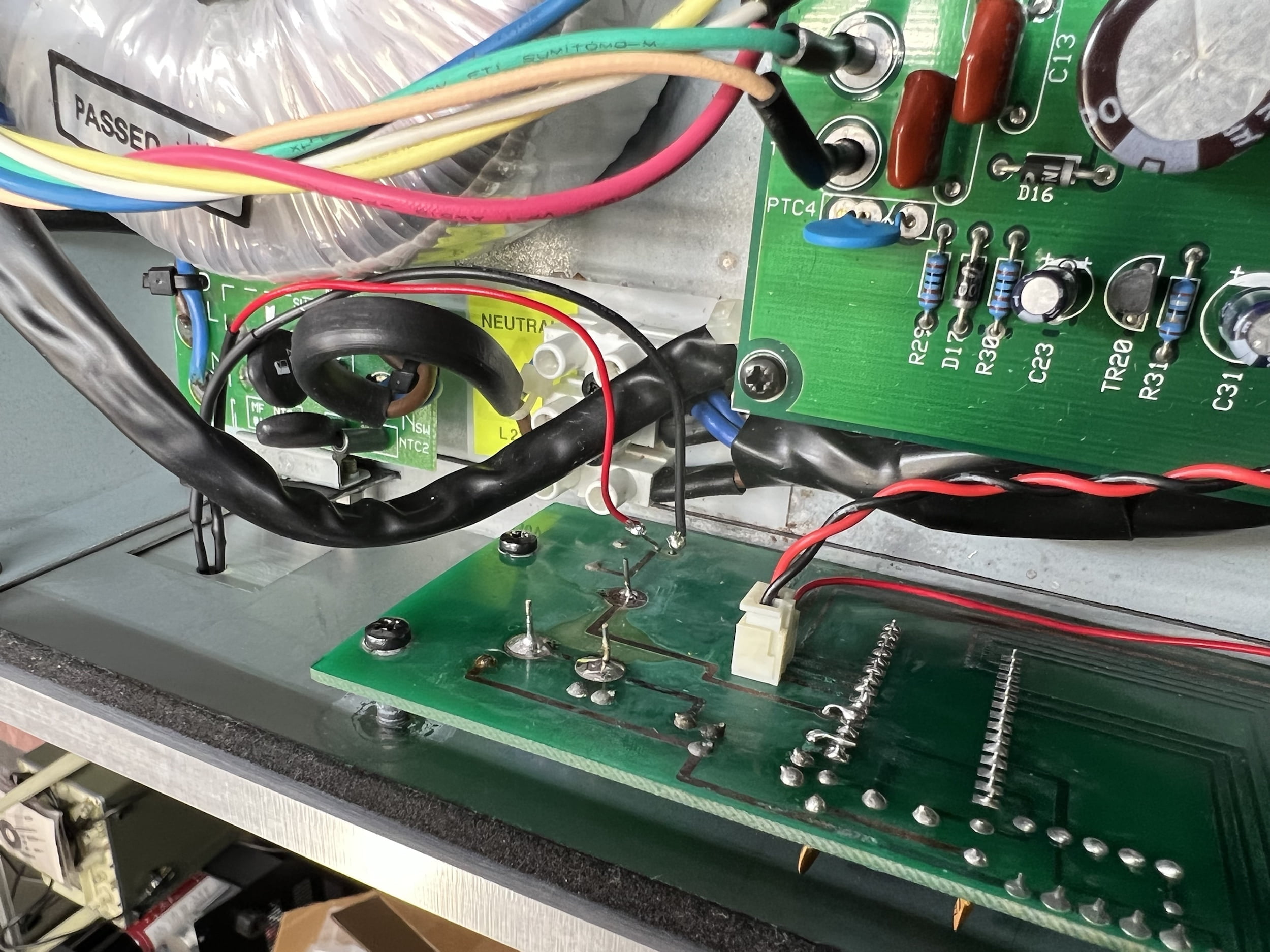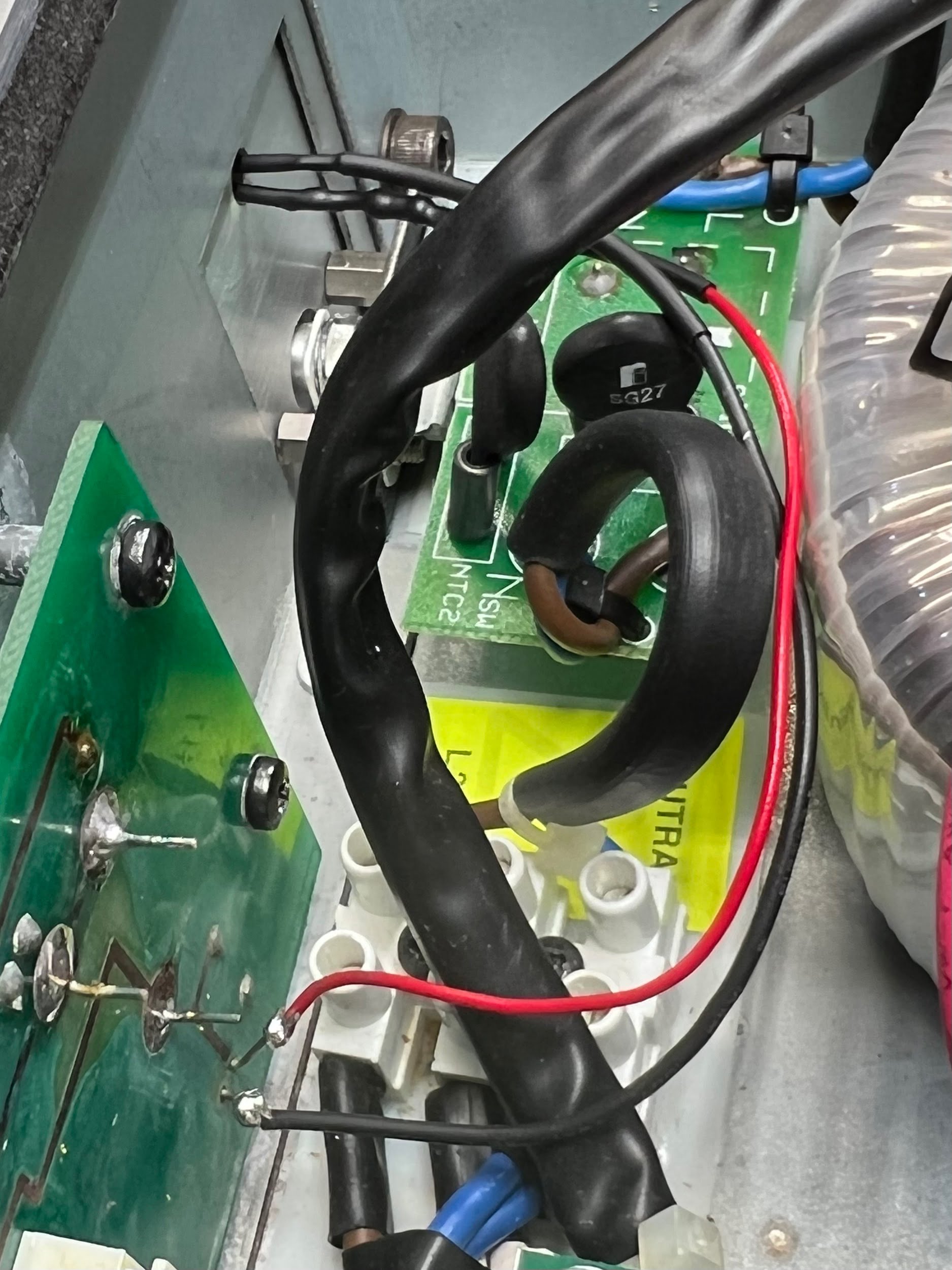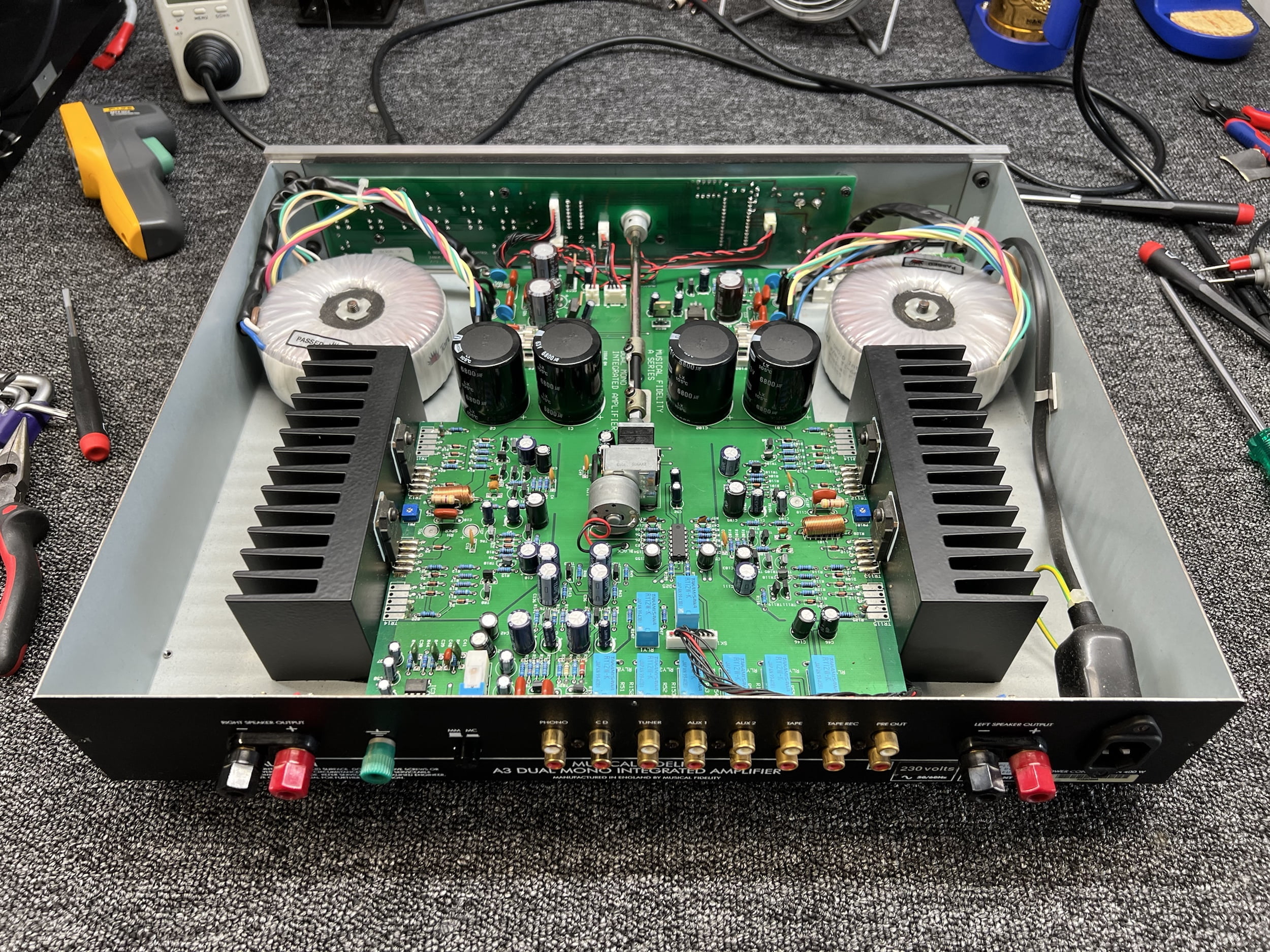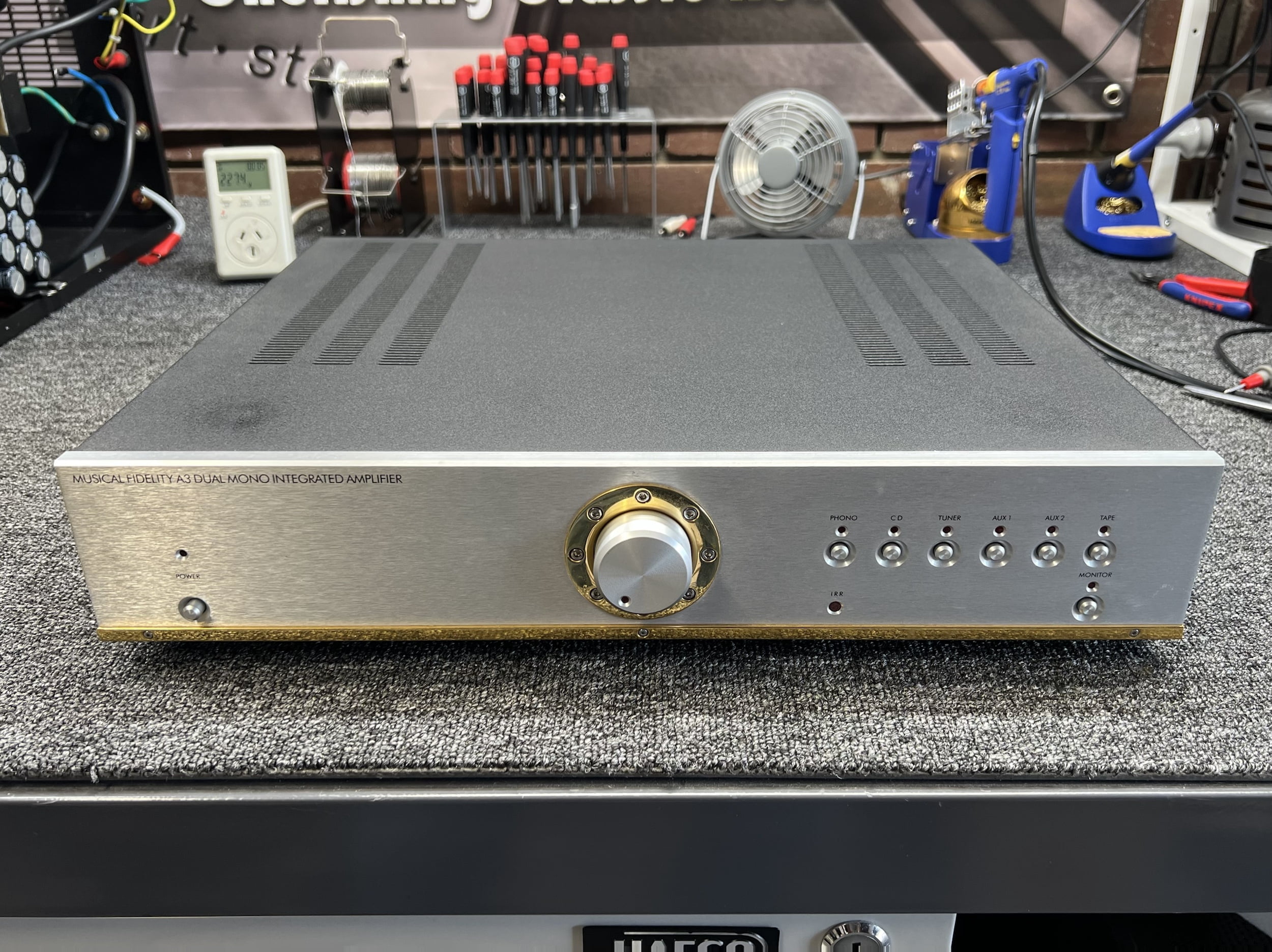 Verdict
Well, what a great result. Apart from probably not remembering what source was previously selected (and who really cares about that anyway), this Musical Fidelity A3 integrated amplifier now works perfectly again, much to the surprise and appreciation of her owner.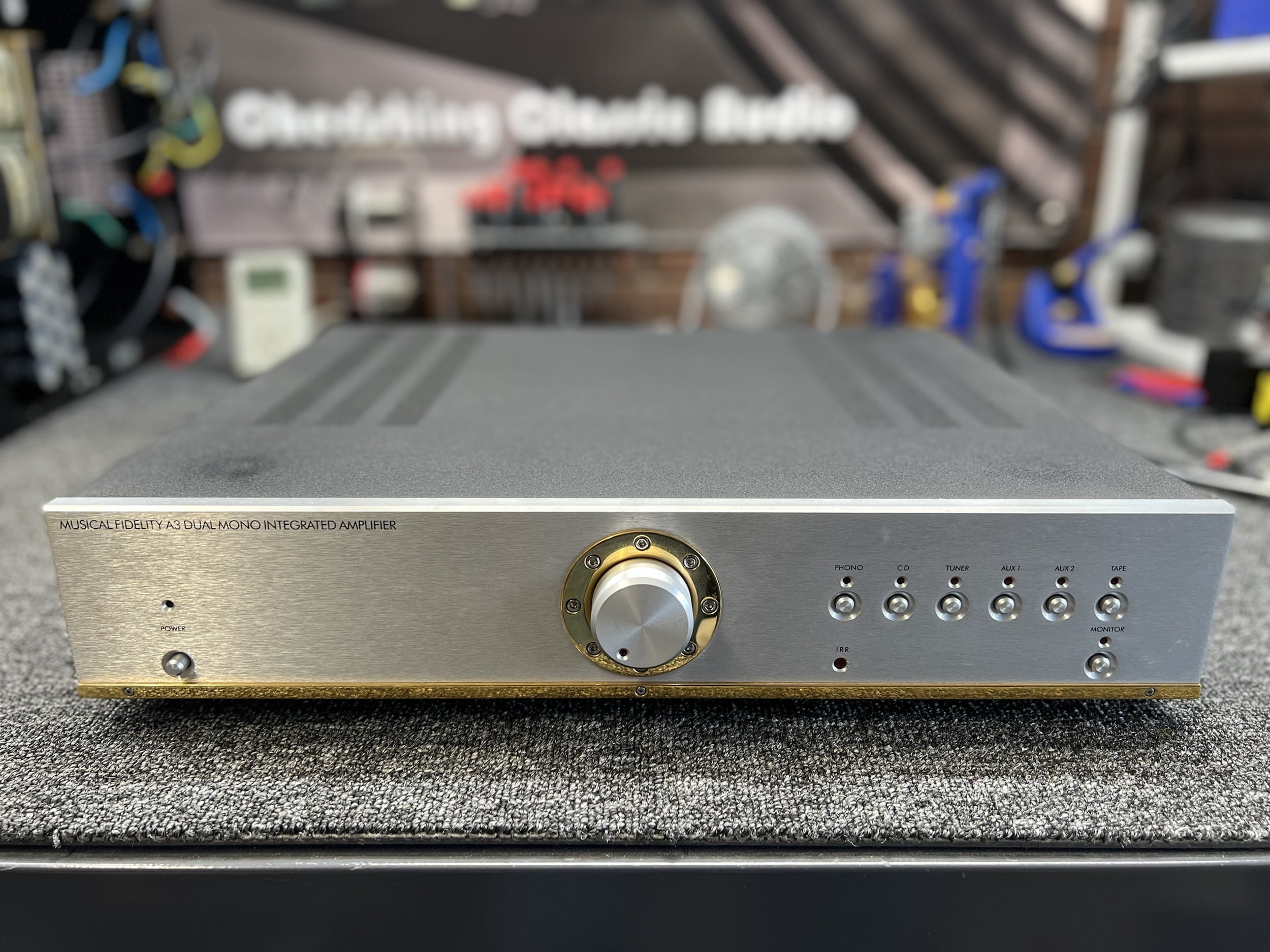 She is now spotlessly clean, all LEDs and switches work and the amp is fully functional. The control board has taken some punishment, but the neutralisation cleaning process I use should mean that the corrosion is halted and that the owner can keep enjoying his amplifier rather than having to buy a new one. That's a win and a good example of the sort of results we work hard to achieve.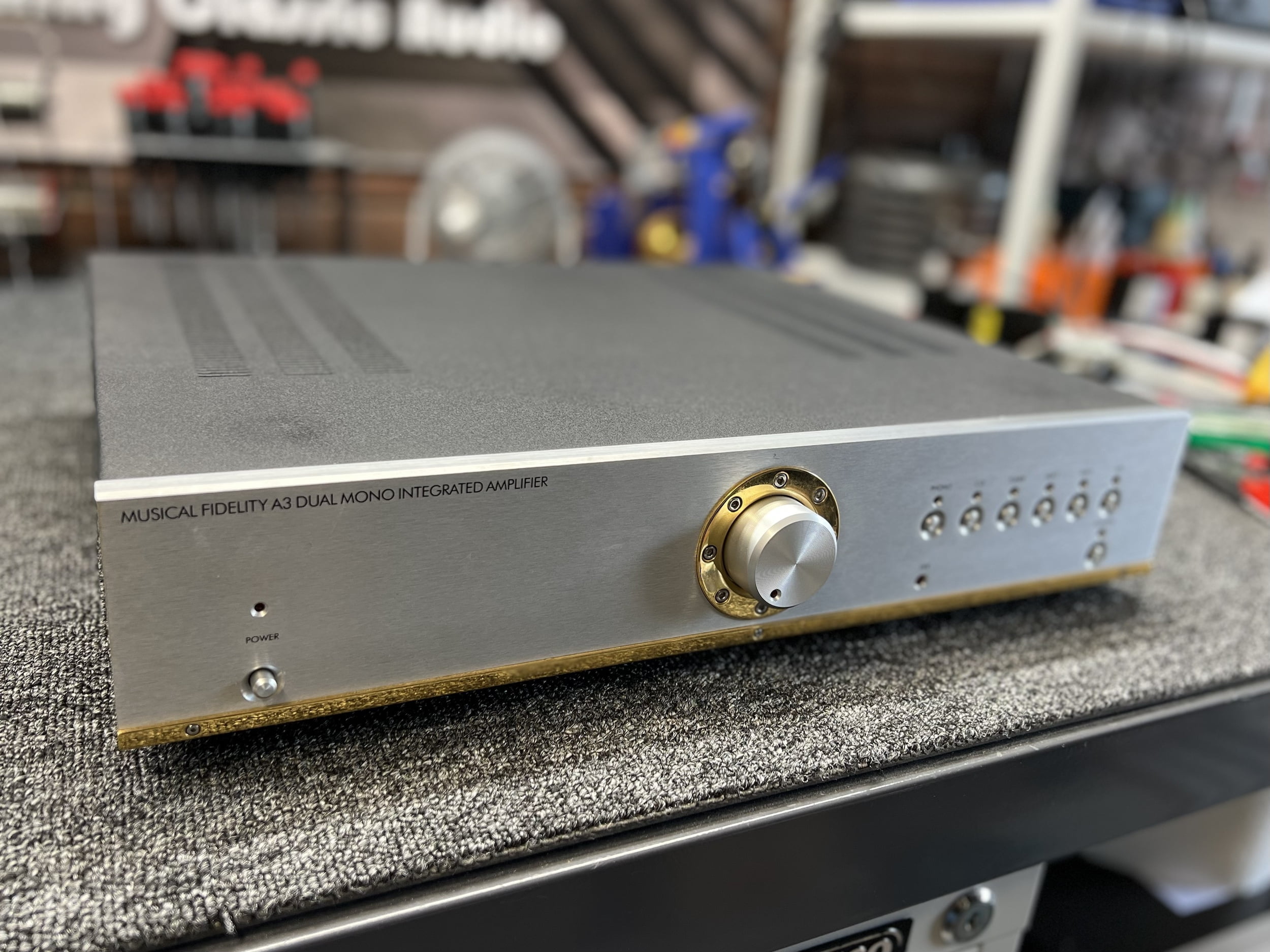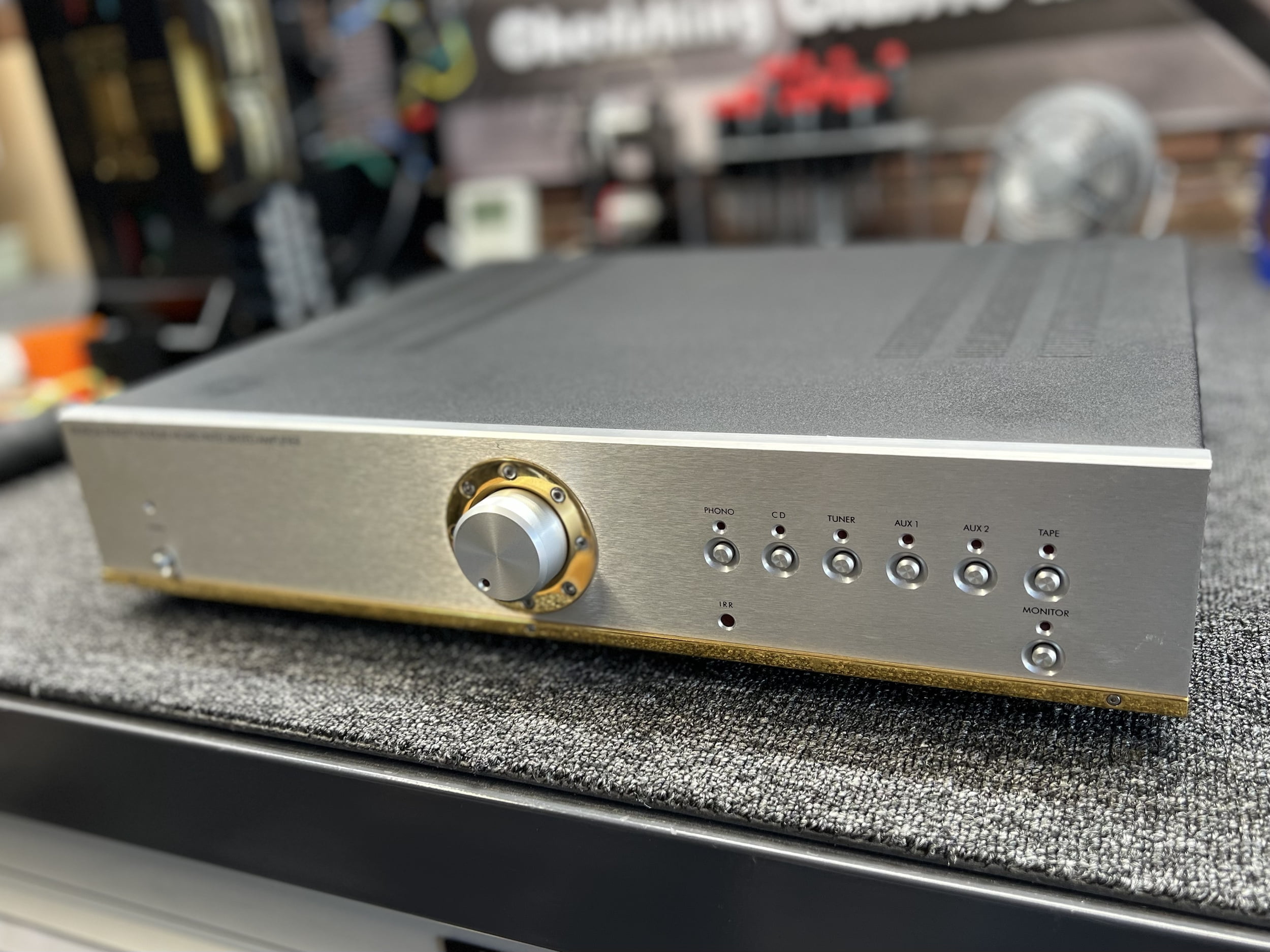 Can you believe this article and associated video have already saved several people's amplifiers from certain death?! If I saved you and your amplifier with this article, you're welcome, there's a drink donation button in the footer which helps me continue to create content like this 😉
As always, thanks for reading, get in touch if you'd like Liquid Audio to care for any of your Musical Fidelity equipment and happy hi-fi-ing!