A heads-up for owners of Kenwood KD-600 and KD-650 turntables: some excellent new Kenwood KD-600 and KD-650 parts are now available, and I've tested them!
I love it when creative people come up with innovative solutions to problems. In this case, a customer I assisted with a KD-600 repair by way of one of our consults has developed some reproduction Kenwood KD-600 and KD-650 parts and is happy to supply them to owners who might be interested. This is very good news for owners of these machines.
Regular visitors will know exactly how I feel about these wonderful turntables. I owned a KD-600 for many years, and have serviced and repaired many. I've written extensively about the virtues of these decks and the often quite challenging repair process here, here, here for example, and in a video, here.
These are wonderful turntables. I only sold mine because I own a Kenwood L-07DII and a Luxman PD-350 and couldn't justify the space these things take up, or storing a beauty like this 🤣
Reproduction Parts
Rick, the maker I'm referring to, has created two reproduction parts, specifically:
Hinges – the genuine parts have been unavailable for many years, others are available but not a perfect fit.
The wooden plinth/base – the ARCB chassis sits on this wooden base and the feet attach to it.
Hinges
The older-style plastic Kenwood hinges always break, specifically the plastic backing piece warps and fails where the spring impinges against it. Later metal hinges are the best option, but have been out of production for decades.
These new 3D-printed hinges look great and have a metal reinforcement plate built in. They re-use the existing metal carrier and spring, whilst replacing the fragile plastic backing piece that fails. They cost $70 a pair.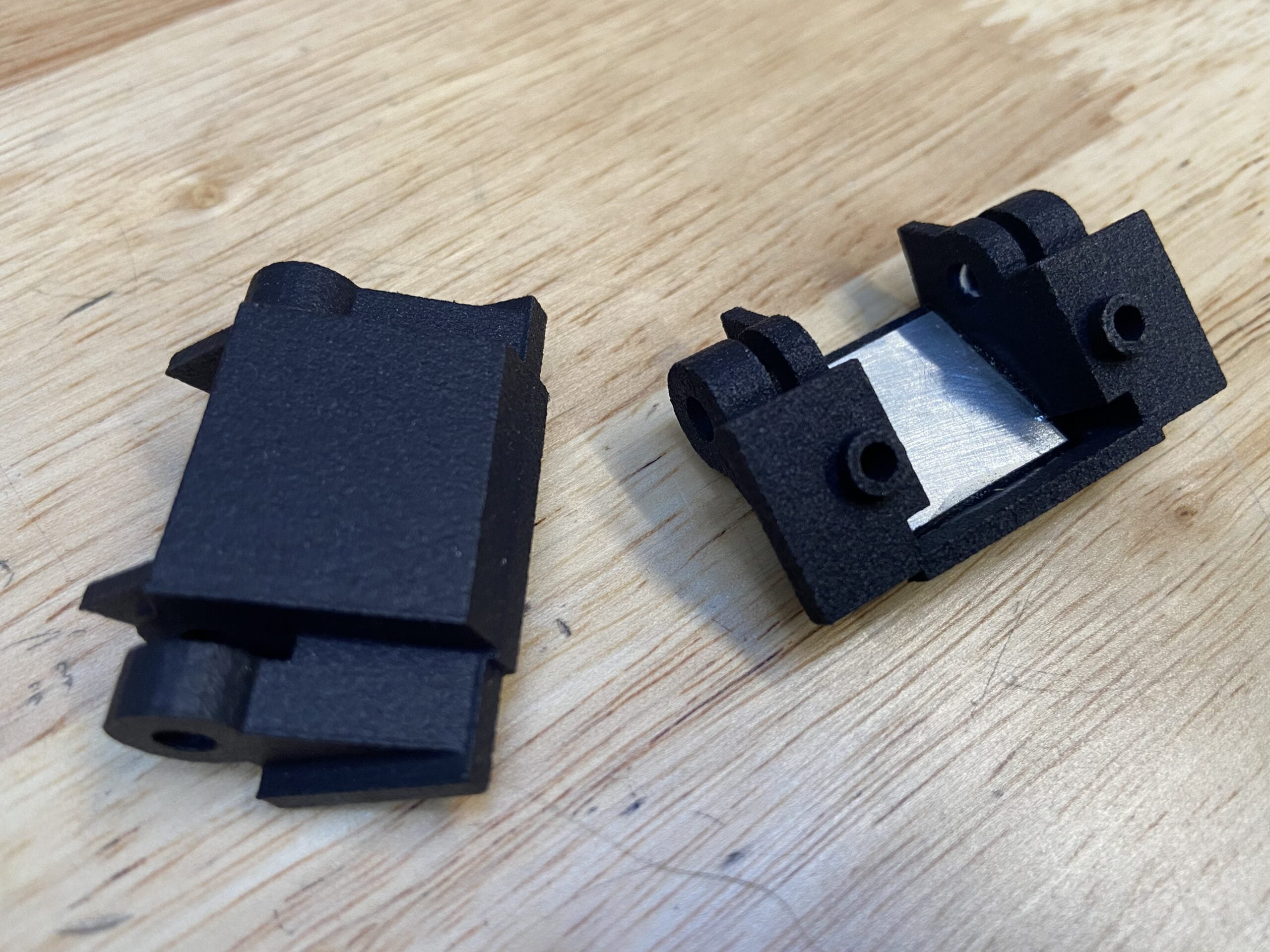 Wooden Base/Plinth
These custom CNC-machined wooden bases look amazing and will definitely freshen up a tired-looking KD-600 or KD-650. This birch ply base replaces the standard chipboard factory base that the ARCB chassis sits on. It's also a little thicker and more substantial, and far less likely to wear like the chipboard original.
I suggest that this new birch ply base will be better than the chipboard original and should improve the sonic performance of any KD-600 or KD-650. Birch ply is a lovely material, stiffer and denser than chip/particle board. Remember, mass and rigidity are critically important elements of any good turntable. That's why all really good turntables are heavy and rigid.
But Mike, my Rega P-whatever is made of foam and only weighs only 2kg, because Roy Gandy says that's better.

Someone, somewhere, soon…
I know I know, and VTA isn't important either. Coincidentally, foam turntables are also cheap to make and look kinda fancy when you aren't inquisitive about the physics, so there's that. It's 'special' foam though.
But I digress, let's get back to metal, wood and synthetic granite. These CNC-machined birch ply bases currently cost $285, a bargain in my opinion.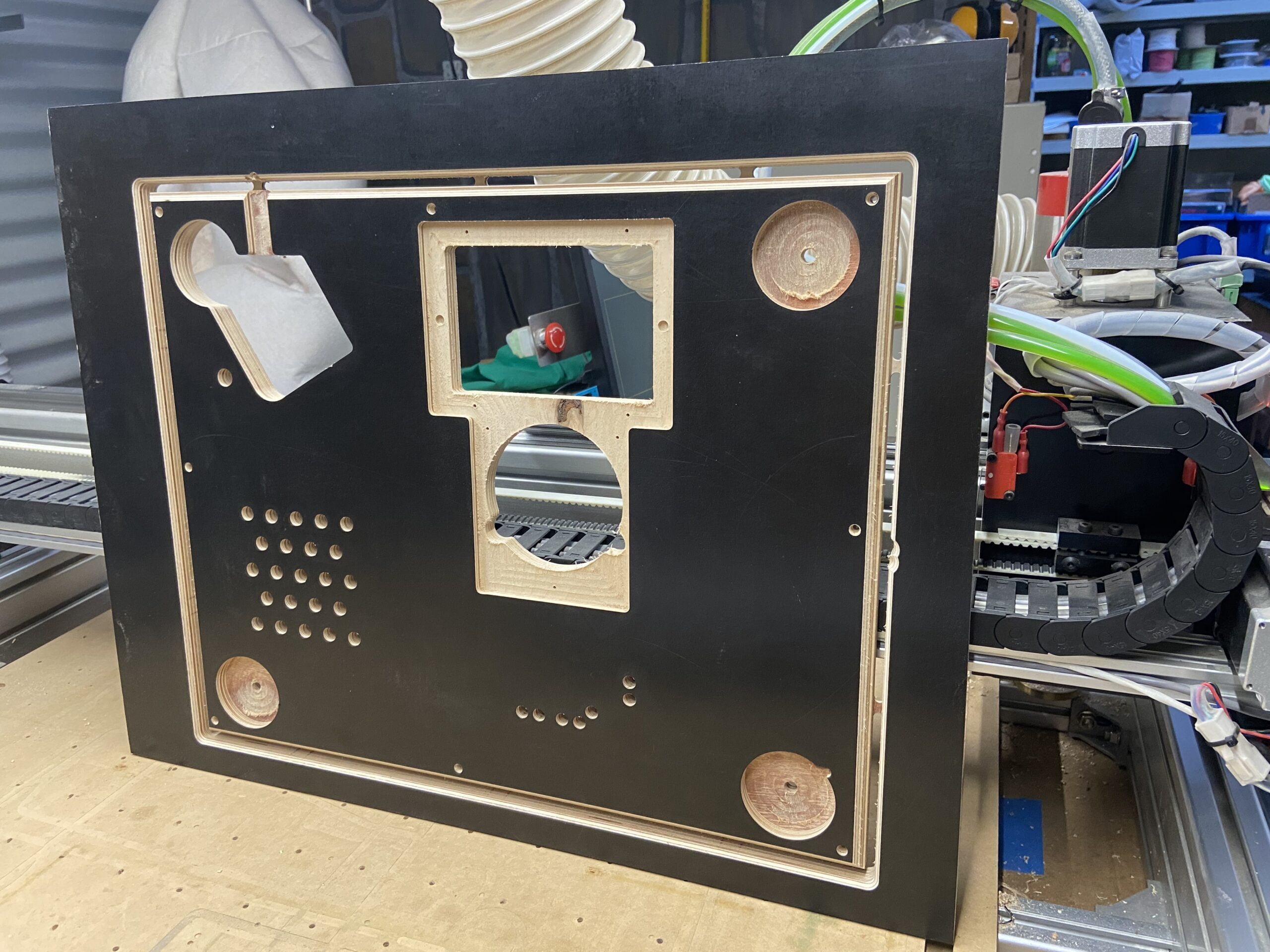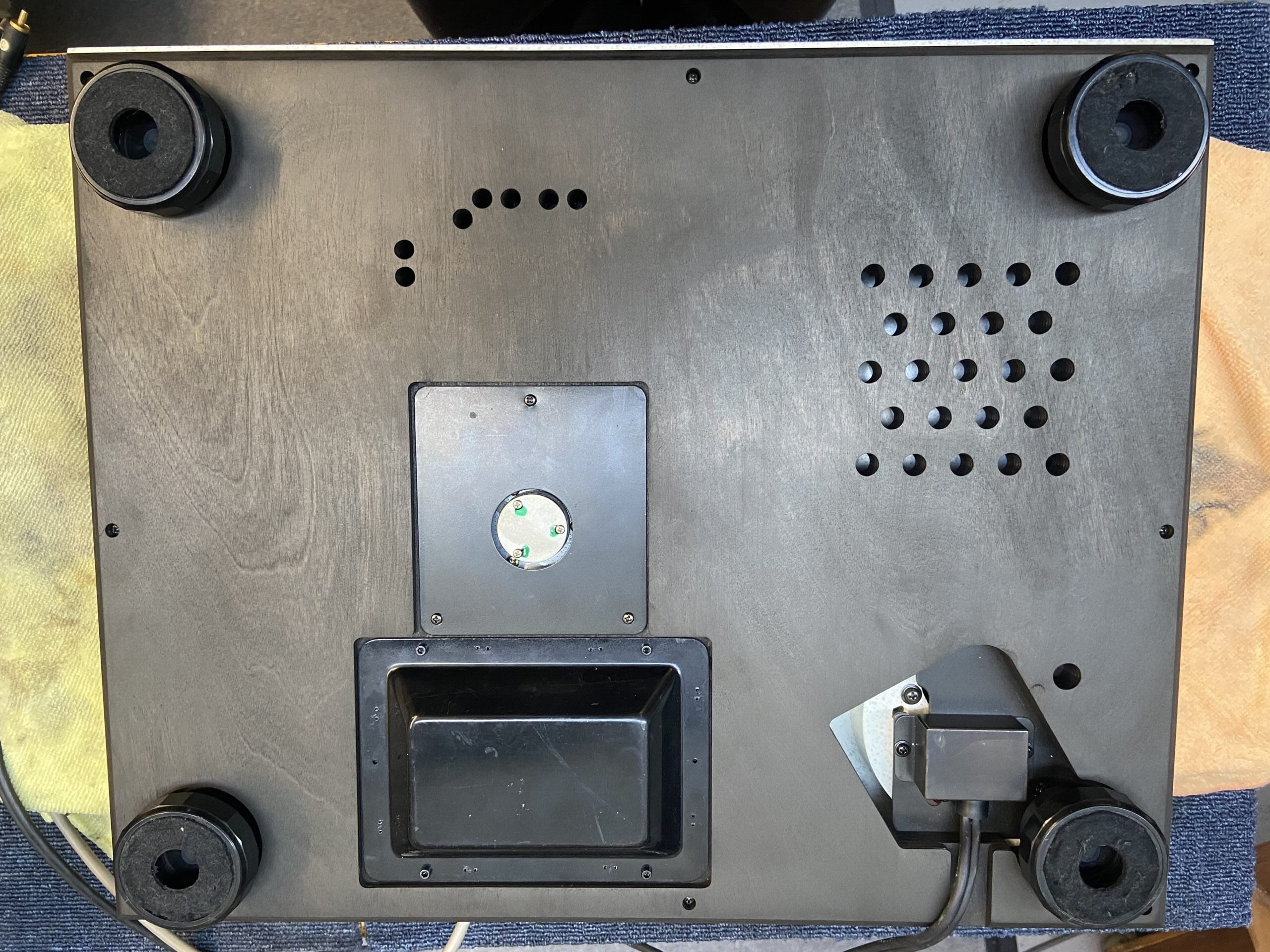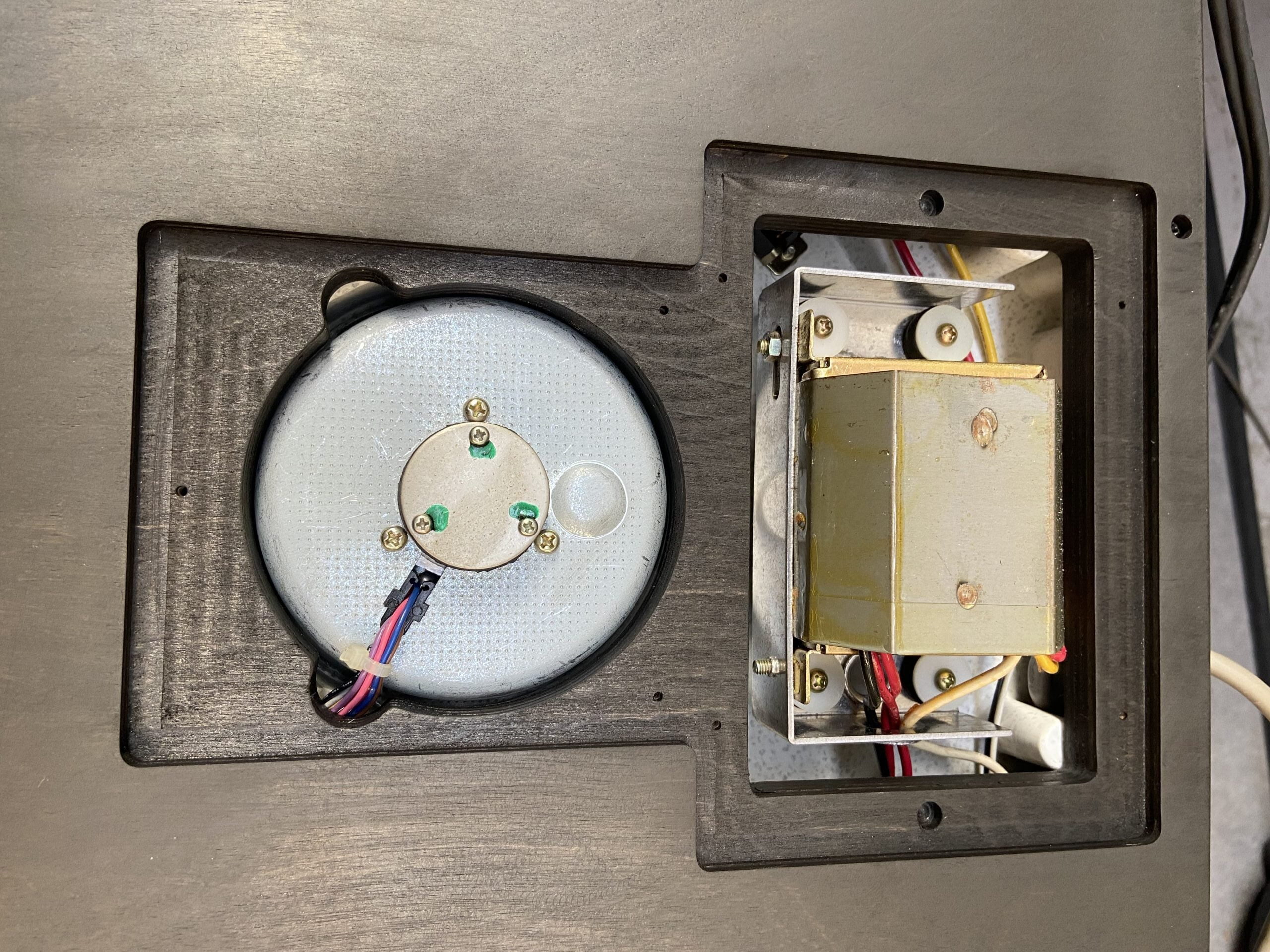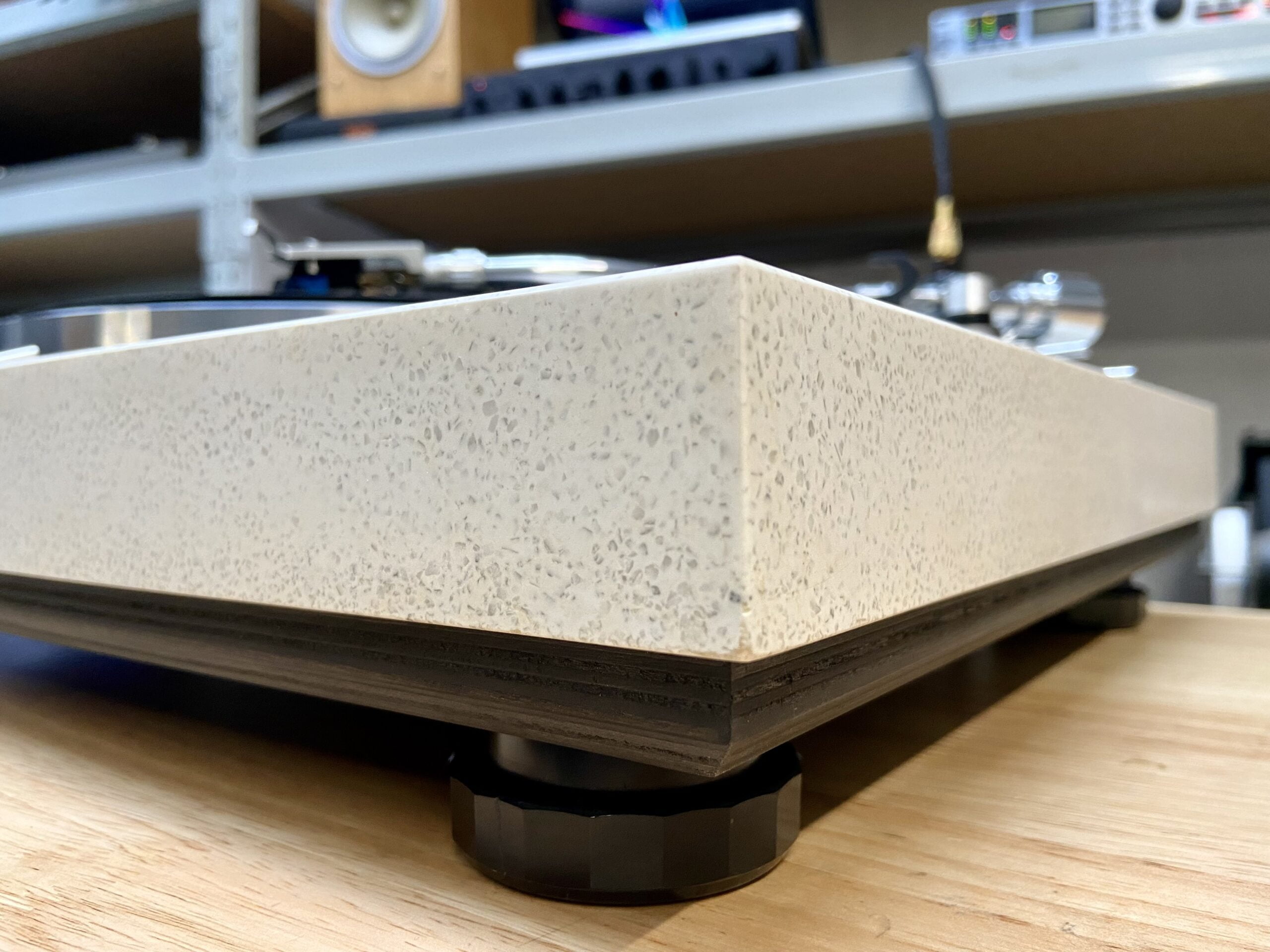 Results With a Customer's KD-650
I'm pleased to report that I have now fitted both a new set of hinges and a wooden base to a customer's KD-650 and the results are excellent. Parts quality is great and I was impressed by how well things went together.
I was able to remove and disassemble the old hinges, assemble and install the new ones, remove the old base and covers, and assemble and install the new base/covers within my one-hour standard minimum. This is an affordable and very sensible upgrade for KD-600 / KD-650 owners.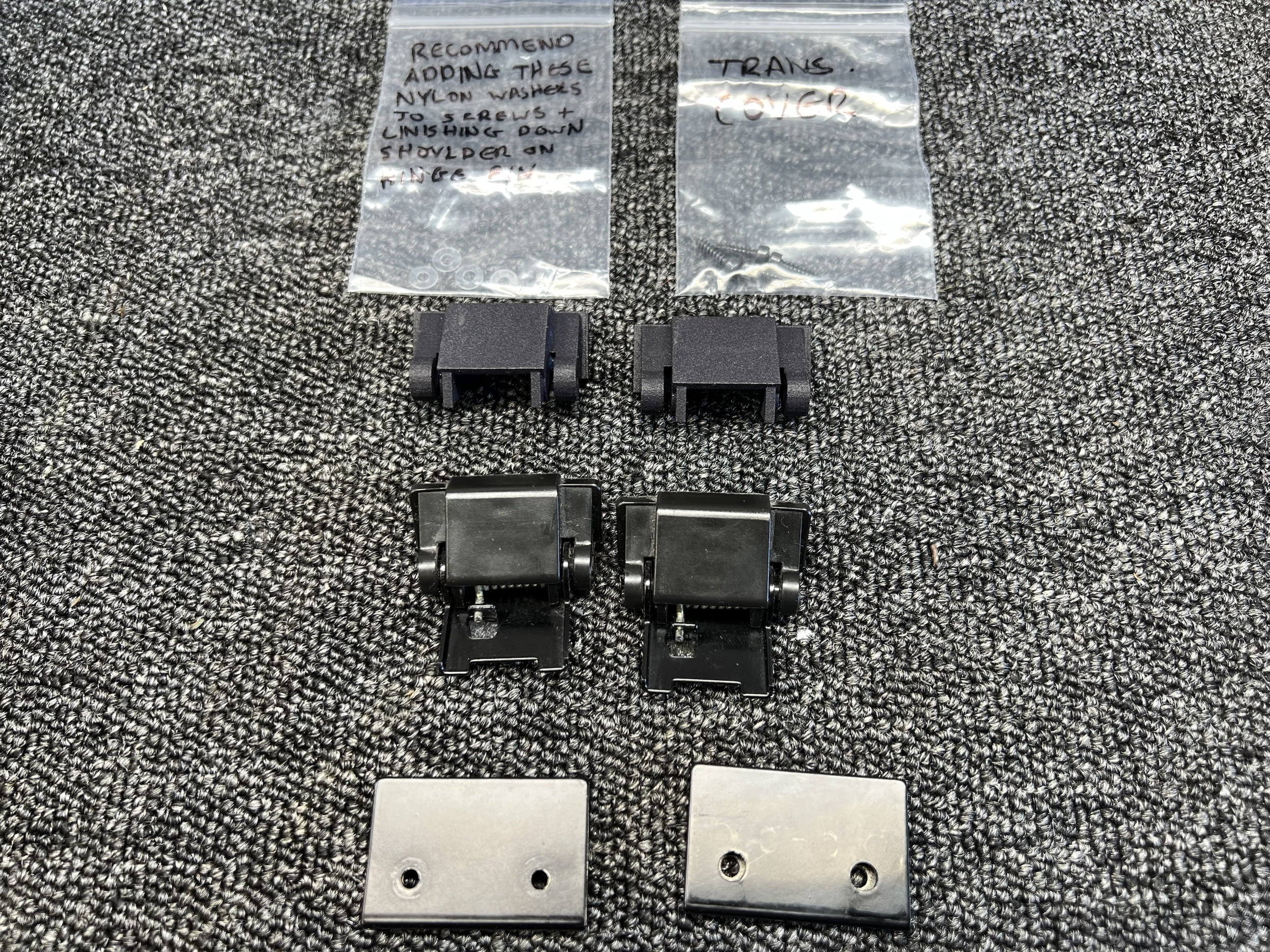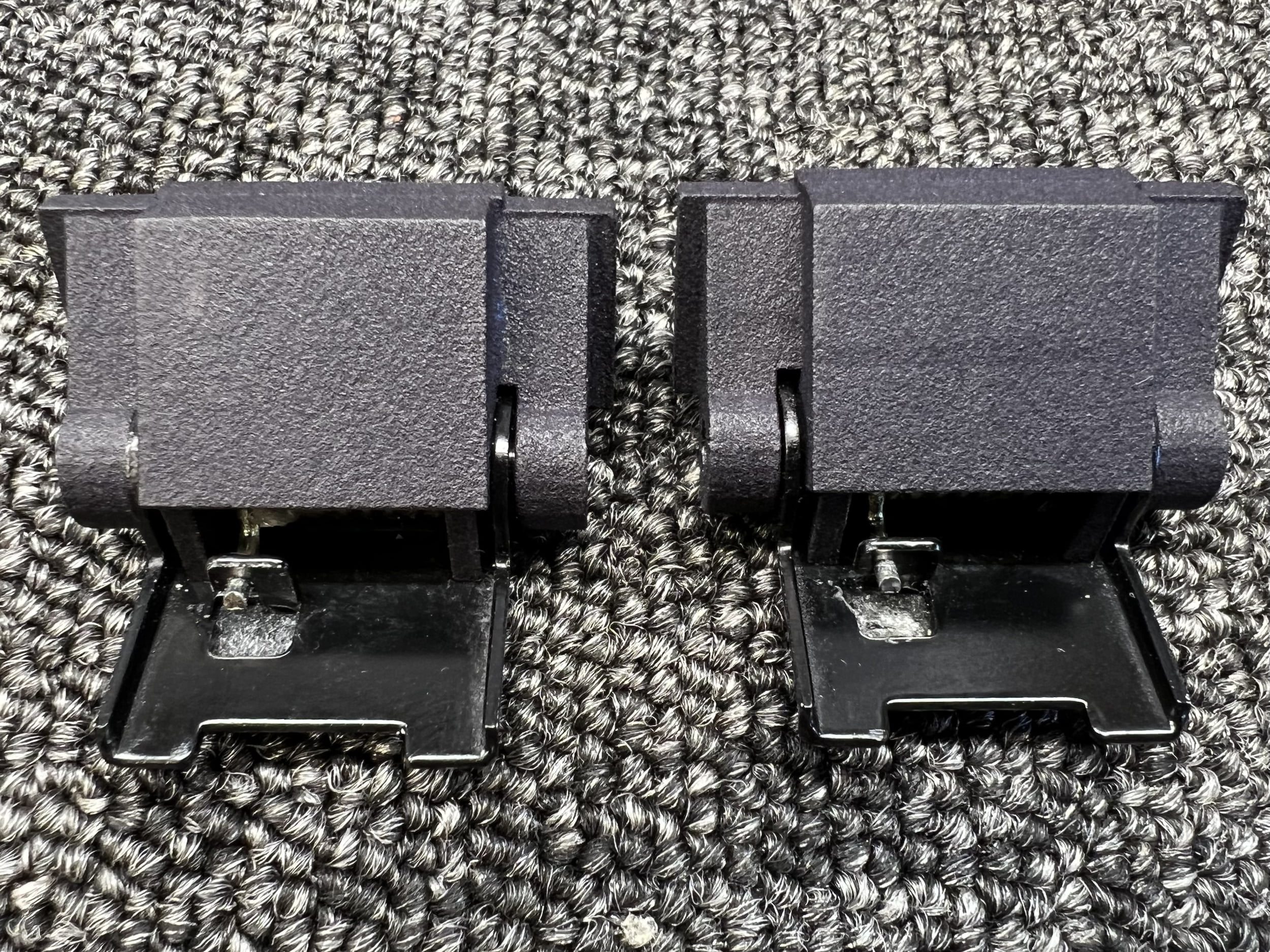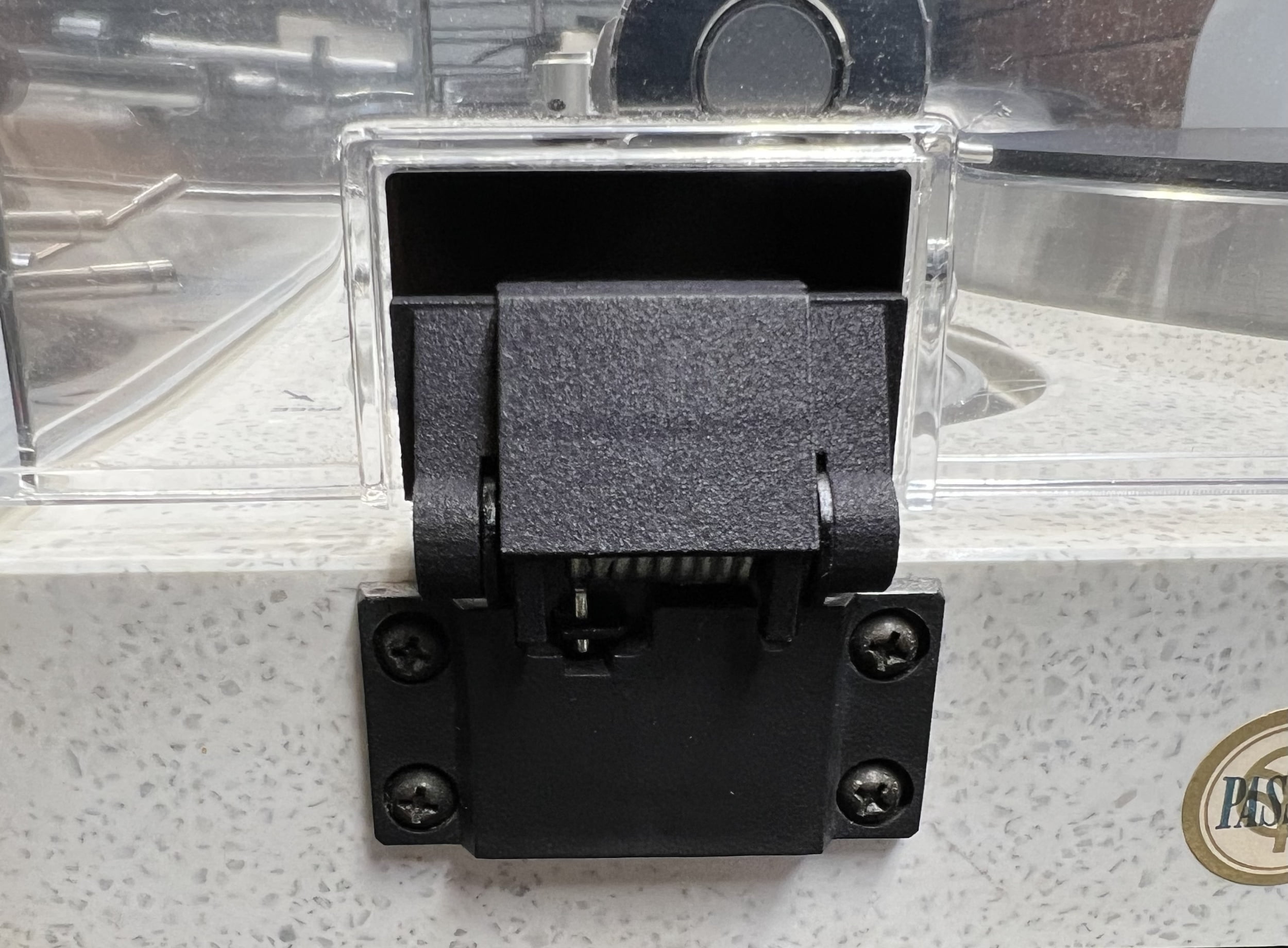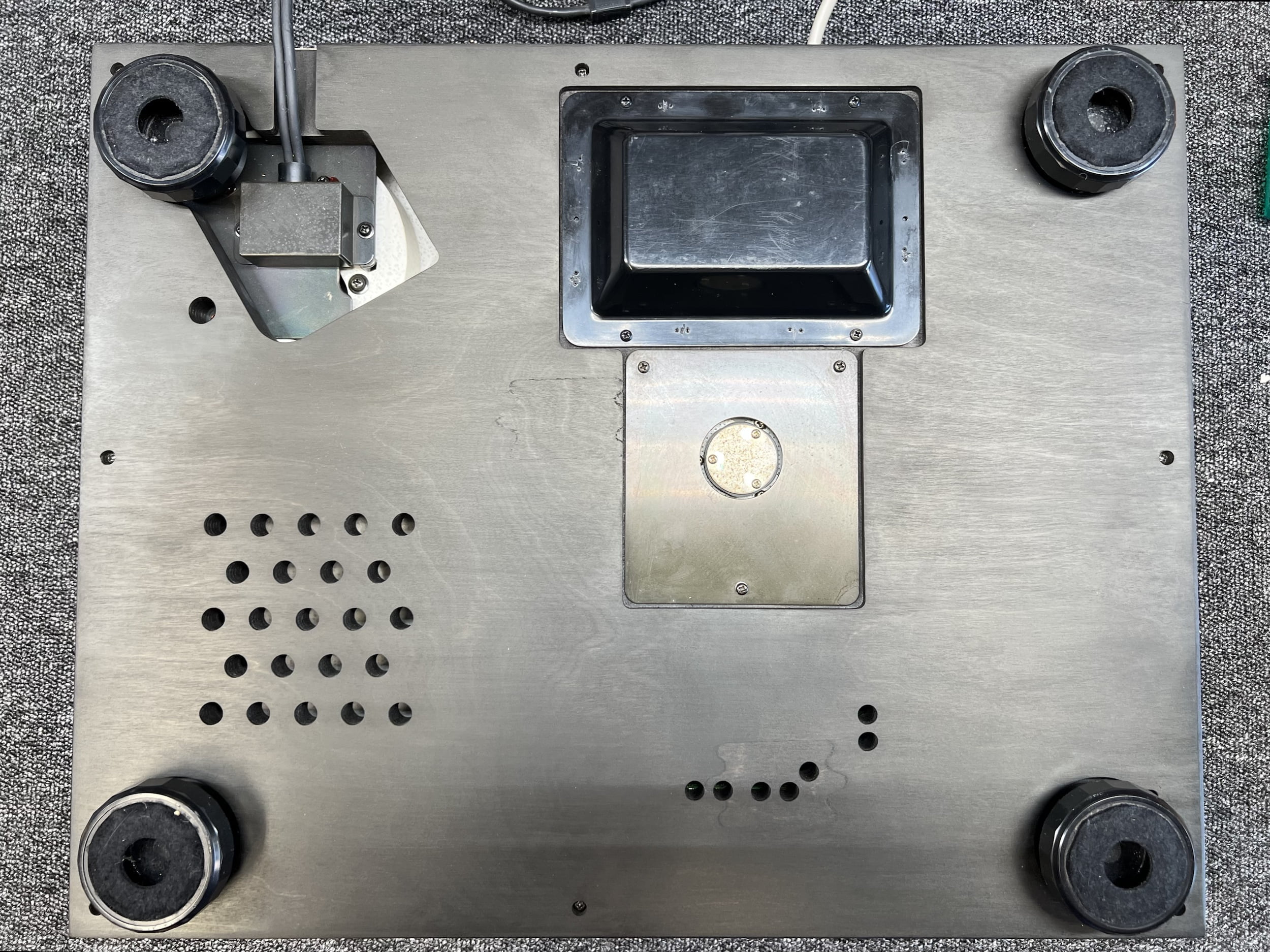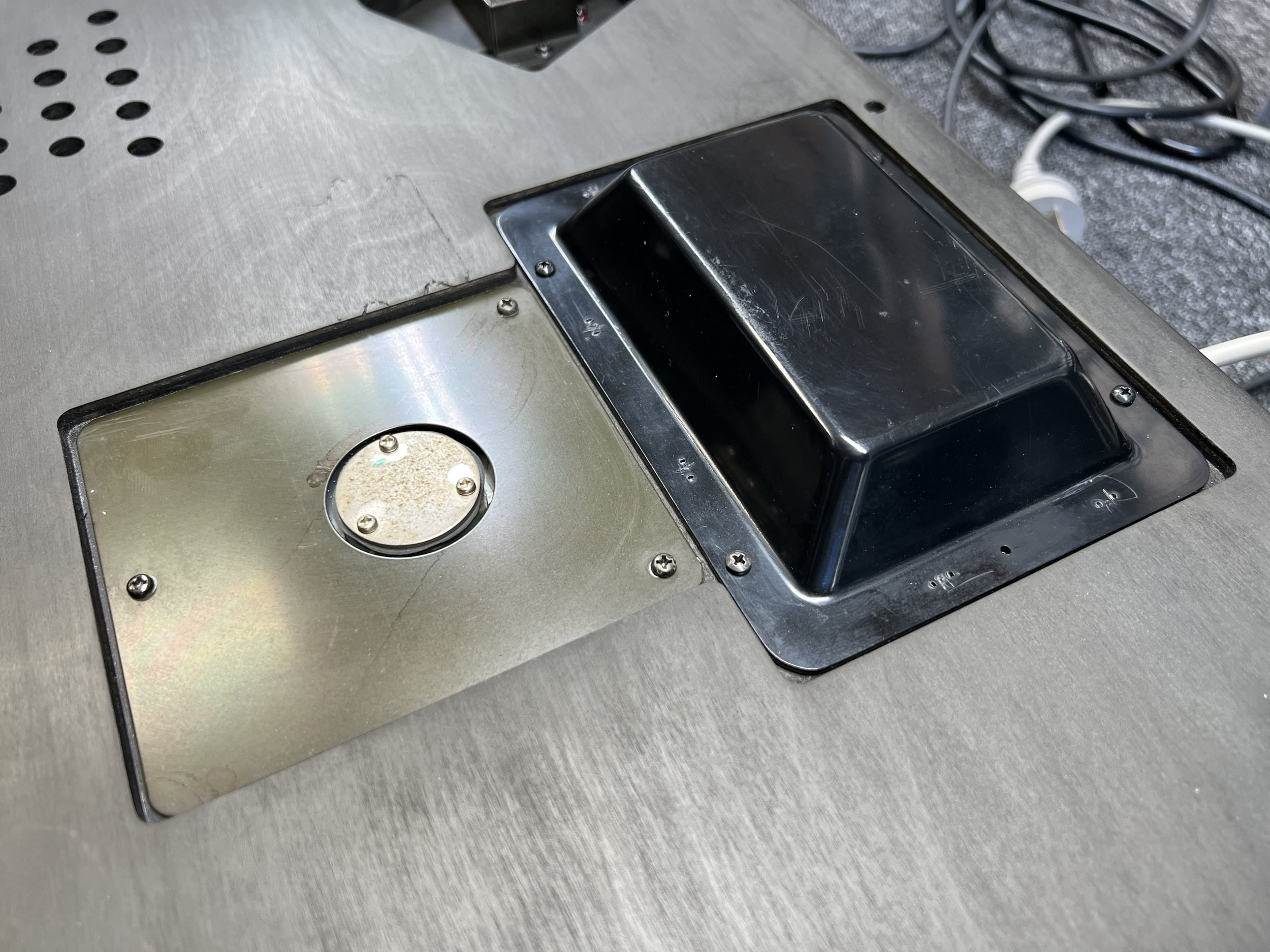 Dear Mike

Very happy with the work and the parts. So happy the lid stays open. I can't tell any difference in sound, but it just sounds fabulous! So, I'm glad I did the plinth too.

Dealing with Rick was a pleasure. Quick, polite, direct and responsive. And you, of course, are a gem. We are so lucky to have someone as passionate, intelligent, ethical and hardworking in little ol Perth.

Bravo to you both.

David H
Ordering
To order these parts, you can contact Rick, the maker, directly. You can reach Rick via email:
Mention that Liquid Mike sent you 😉
If you are a Perth local, I'd be happy to fit these parts for you. You can reach me via the contact page. Note that Liquid Audio doesn't offer retail sales of service parts.
Disclaimer
I have no affiliation with the seller and do not sell these parts. I have seen and installed these parts though and can vouch for their excellent quality.
PS
I'm always happy to promote well-engineered products that may benefit my customers. If you are an independent maker and have something that you'd like to discuss, get in touch.